Russian President Putin to visit France: Pragmatism in bilateral ties
Russian President Vladimir Putin is visiting Paris next month to inaugurate a Russian cultural center and Russian cathedral. Outwardly there are no political or economic or even security (anti-terrorism) agenda, some experts have expressed serious skepticism that Putin would not make a trip just for a small things and world therefore promote his own political agenda, which includes the alleviation of the Western sanctions imposed on Russia for its policy in Ukraine. Russia is still reeling under the notorious sanctions from USA and Europe and the retaliatory sanctions from Moscow have not alleviated Moscow's serious economic worries.
Amidst Moscow's ongoing confrontation with the West over Ukraine, Russian President's October visit to France has already been met with a great deal of debates in media and government circles in the west, beyond France.
The visit gives the media that plenty of reasons to accuse French President François Hollande of being "malleable" because, they argue, the visit as an "ignominy" because it offers "an authorized podium" to Putin. After the Ukraine crisis, Putin's visits to EU member states are anything but routine. "Visits to the EU's major countries are viewed with special interest by many, and with suspicion and open disapproval by some." Since the break in relations with the West, Putin has traveled to France for international gatherings, such as the D-Day celebration or the UN climate summit. A bilateral visit, of course, carries much more substance.
In general, France has been friendlier to Russia than other EU nations, as indicated previous attempt to foster by Hollande's shuttle diplomacy with the Kremlin. It means that France is looking for a positive dynamic in its relations with Moscow and making all necessary efforts to alleviate tensions, but there is a lack of goodwill in the Western environment. French companies want economic relations with Russia restored.
Sept-11 and western-Russia unity
The day after 9/11, NATO announced that it interprets the terrorist acts against the USA as an attack on all 19 members of the Alliance. But France questioned the rationale and the hidden agenda of Washington for attacking Iraq.
True, terrorist attacks in USA brought Russia closer to USA while terrorist attacks in France moved Paris closer to Moscow.
France's pragmatic approach to all issues is significant. It avoids overdoing terror gimmick beyond certain limit and does not fully trust USA. Hollande seems to be driven by pragmatic calculations after a series of terrorist attacks in 2015-2016 in Paris and Nice. This is the reason why he changed his rhetoric and toned down his criticism toward Russia. All this makes him a sort of contrarian among the NATO members, which remain intransigent and reluctant to cooperate with the Kremlin regardless of common threats like Islamic terrorism."The recent terrorist attacks against the French people underscore the importance of security cooperation with Russia…And Paris has not entirely forgotten its past habit of acting as a great power in its own right… For France, Russia isn't an adversary, isn't a threat," Hollande said during the NATO Summit in Warsaw. "Russia is a partner that can sometimes, as we saw in Ukraine, use force. … It's absolutely not NATO's job to weigh in on the relationship that Europe has with Russia."
Indeed, France is one of the EU countries, which has been trying to maintain dialogue with the Kremlin regardless of the risks of being strongly criticized by its Western counterparts. French parliamentarians and businessmen have paid numerous visits to Russia and Crimea since the sanctions came into force. In the wake of the Russia-West confrontation over Ukraine, a number of French parliamentarians visited the Crimean peninsula in late July 2015. Former French President and current leader of the Republicans party Nicolas Sarkozy paid a two-day visit to Moscow on October 28-29, 2015, not to mention Hollande's meeting with Putin in Moscow in late November 2015 in the aftermath of the Paris attacks. French companies want economic relations with Russia restored. Likewise, French Senate President Gerard Larcher paid a visit to Moscow in early April 2016. He admitted that the sanctions on Russia had serious implications for France, which has lost access to Russian markets. Finally, France's parliament – the National Assembly – voted against prolonging economic sanctions on Russia and adopted a resolution calling on Paris to reassess the nation's sanctions policy towards Moscow on Apr. 28.
The war on terror launched by France after the deadly attacks Nov. 13 in Paris resembles the anti-terrorism campaign of the USA after the Sept. 11 in 2001. It remains to be seen if France is going to repeat the mistakes of former US President George Bush. Regular citizens realized that the US led war on terror has made Europeans more insecure than ever and even in the heart of Europe they cannot feel completely safe.
Recently, meeting the French foreign minister Jean-Marc Ayrault, Russian President Vladimir Putin said that Russian and France continued developing relations in all spheres against all the odds. "Despite all the difficulties, the relations between our countries are developing," Putin said at a meeting with French Foreign Minister Jean-Marc Ayrault. "We develop them practically in all directions, including the government level, business contacts and inter-parliamentary dimension," the Russian president said. He noted that France was one of Russia's key partners in Europe and the whole world. Putin offered the French foreign minister to discuss bilateral relations and key international issues at their meeting. French Foreign Minister said French President Francois Hollande expects to see the Russian leader, Vladimir Putin, in October 2016.
Thus visiting is going to happen.
Some commentators speculate that the French President sought to use this visit to reinvigorate the debates on lifting sanctions against Moscow and normalizing the French-Russian bilateral relations and Russia-EU relations. However, after the mysterious Crimean incident the prospects of improving Russian-European relations and implementing the Minsk Agreements are not feasible in the near future.
According to the allegations of Russia's Federal Security Service (FSB), released in early August, Ukrainian saboteurs were preparing terrorist attacks in Crimea, while Kiev sees such accusations as "fantasies". Although there are still chances for improvement, the Crimean incident came as a very unpleasant surprise, which provoked tensions.
The French government is adjusting its security priorities. France is now ready to take up arms and launch a military campaign against the Islamic State of Iraq and the Greater Syria (ISIS) All this is looking more and more like the aftermath of 9/11 in the USA. The War on Terror is a phrase coined by former US President George W. Bush after the terrorist attacks on New York and Washington, D.C. 14 years later, "France is at war, "uttered François Hollande, the President of France, after Paris was targeted by terrorists on Nov. 13, 2015.
Historical ties and antagonism
Russia's longing to be a part of Europe Is not accidental and after the collapse of mighty USSR. France and Russia were crucial states in the European balance of power. France–Russia relations date back to early modern period, with sporadic contact even earlier, when both countries were ruled by absolute monarchies, the Kingdom of France (843–1792) and the Tsardom of Russia (1547–1721). Diplomatic ties go back at least to 1702 when France had an ambassador (Jean-Casimir Baluze) in Moscow.[2] Following Russia's victory over Sweden in the Great Northern War, the foundation of Saint Petersburg as the new capital in 1712, and declaration of an empire in 1721, Russia became a major force in European affairs for the first time.
After the French Revolution, Russia became a center of reactionary antagonism against the revolution. The French invasion of Russia in 1812 was major defeat for France and a turning point in the Napoleonic War. Russia was again hostile when the Revolutions of 1848 broke out across Europe. France's challenges to Russia's influence led France to participate in the Crimean War, which saw French troops invade the Crimean peninsula.
Imperial Russia's foreign policy was hostile to republican France in the 19th century and very pro-German. Russia cautiously began a policy of rapprochement with France starting in 1891 while the French for their part were very interested in the Russian offers of an alliance. In August 1891, France and Russia signed a "consultative pact" where both nations agreed to consult each other if another power were to threaten the peace of Europe. In 1893-94, French and Russian diplomats negotiated a defensive alliance meant to counter the growing power of Germany. The alliance was intended to deter Germany from going to war by presenting the Reich with the threat of a two-front war; neither France nor Russia could hope to defeat Germany on their own, but their combined power might, which in turn was meant to deter Berlin from going to war with either Paris or St. Petersburg.
Tashkent in its turn would be the base from which the Russians would invade Afghanistan as the prelude to invading India. Despite their alliance, both Russia and France pursued their own interests. In 1908-09 during the Bosnia crisis, France declined to support Russia as a quarrel in the Balkans with Austria supported by Germany threatening war against Russia over Bosnia did not concern them. The lack of French interest in supporting Russia during the Bosnia crisis was the nadir of Franco-Russian relations with the Emperor Nicholas II making no effort to hide his disgust at the lack of support from what was supposed to be his number one ally.
In 1911 during the Second Moroccan Crisis, the Russians paid the French back for their lack of support in the Bosnia crisis by refusing to support France when Germany threatened war against the French over Morocco. Further linking France and Russia together was a common economic interests. Russia wished to industrialize, but lacked the capital to do so while the French were more than prepared to lend the necessary money to finance Russia's industrialization. By 1913, French investors had put 12 billion francs into Russian assets, making the French easily the largest investors in the Russian empire. The industrialization of the Russian Empire was largely the result of a massive influx of French capital into Russia.
On March 16, 1902, a mutual pact was signed between France and Russia. Japan later fought Russia in the Russo-Japanese war. France remained neutral in this conflict. During World War I, France was allied with Great Britain and the Russian Empire. The alliance between the three countries formed the Triple Entente. However, after the Bolsheviks seized control of the Russian government in 1917, Russia left the war.
France's bilateral relations with the Soviet Union have experienced dramatic ups and downs due to Soviet invasion of Czechoslovakia, and France's alliance in the NATO. Previous Soviet premier Mikhail Gorbachev made a visit to France in October 1985 in order to fix the strains in the Franco-Soviet relations. Nevertheless, France's bilateral activities continued with NATO, which furthermore strained the bilateral relations between France and the Soviet Union.
After the breakup of the USSR, bilateral relations between France and Russia were initially warm. On February 7, 1992 France signed a bilateral treaty, recognizing Russia as a successor of the USSR. As described by the French Ministry of Foreign Affairs, the bilateral relations between France and Russia remain longstanding, and remain strong to this day. During the 2008 Georgia-Russia War, Sarkozy did not insist on territorial integrity of Georgia. Moreover, there were no French protests when Russia failed to obey Sarkozy's deal to withdraw from Georgia and recognizing governments in Georgia's territories. One of the major news has been the sale of Mistral class amphibious assault ships to Russia. The deal which was signed at 2010, is the first major arms deal between Russia and the Western world since World War II The deal has been criticized for neglecting the security interests of Poland, the Baltic states, Ukraine, and Georgia
Before Syrian Civil War, Franco-Russian relations were generally improving. After years flailing behind Germany and Italy, France decided to copy them by emphasizing the bilateral relationship. Ever since the financial crisis took hold, European powers have been forced to court emerging markets more and Moscow meanwhile wanted to diversify its own economy. President Hollande summed up the attitude towards what some said Putin's repressive array of new laws during his first official visit to Moscow in February 2013: "I do not have to judge, I do not have to evaluate"
The French press highlighted that ISIS is the first common enemy that France and Russia fight shoulder to shoulder since WWII. A Russian newspaper recalled that "WWII had forced the Western World and the Soviet Union to overcome their ideological differences", wondering whether ISIS would be the "new Hitler". François Hollande and Vladimir Putin agreed on ordering their respective armed forces to "cooperate" with one another in the fight against the ISIS. The French President has called upon the international community to bring "together of all those who can realistically fight against this terrorist army in a large and unique coalition. The French-Russian bombing cooperation is considered to be an "unprecedented" move, given that France is a member of NATO. Russia tried to be a part of NATO with French help but USA remains unimpressed by Moscow's love for capitalism and imperialism.
Western sanctions, Russian response
The West, inspired by the super power USA, subjected Russia and companies to batches of sanctions, including visa bans and asset freezes, after Russia incorporated Crimea in mid-March 2014 after a coup in Ukraine in February that year. New, sectoral, penalties against Russia were announced in late July 2014 over Moscow's position on Ukrainian events, in particular, what the West claimed was Russia's alleged involvement in hostilities in Ukraine's embattled south-east.
Russia responded with imposing on August 6, 2014 a ban on imports of beef, pork, poultry, fish, cheeses, fruit, vegetables and dairy products from Australia, Canada, the EU, the United States and Norway. The Russian authorities have repeatedly denied accusations of "annexing" Crimea because Crimea reunified with Russia voluntarily after a referendum, and Moscow has repeatedly dismissed Western allegations that it could in any way be involved in hostilities in the south-east of Ukraine.
France had said it was ready to facilitate the preparation of a decision on lifting anti-Russian sanctions which will be discussed at EU's summit at the end of June or beginning of July. But it could do much on the issue.
Observation
Despite the high expectations for Putin's visit to Paris, experts are very skeptical that it will bring any breakthroughs. Generally, France pursues a neutral foreign policy. France's decision not to ask for NATO support after the terrorist attacks in Paris makes the point clear. France has the capacity to accommodate the counter arguments of the opponents.
Interestingly, French-Russian bilateral relations are not in the best shape, but they are not worse than the relations with other European countries. This is a good sign, especially given the 2017 presidential elections in France.
But President Hollande's approach towards Russia could be a political tactic to gain votes before the 2017 presidential elections perhaps against Sarkozy. After all, he is expected to run for the next presidency and the French people have always been divided in their attitude toward Russia.
On its part, Russia hopes that the next French president could reinvigorate ties with Moscow and seek to establish closer relations at the bilateral level instead of improving relations with the EU in general. Putin visit could promote that goal. But the EU may be transformed, but the countries that comprise it, will remain and Russia will have to deal with them somehow.
Sarkozy seems not to be very enthusiastic about improving relations with Russia. His tough stance toward Russia is rather close to the position of German Chancellor Angela Merkel. So, it remains to be seen if Hollande's departure from the presidential office will be good or bad for Russia.
Given the fact that the EU puts itself into opposition to Russia and is faced with a serious transformation in the aftermath of Brexit, Russia finds it more convenient to find common ground on a bilateral level with separate European countries that are relatively friendly to Moscow and have a history of successful partnership. Moscow believes that it would be reasonable now to build up the relations with important European stakeholders such as France, taking into account the diplomatic approach of Paris and its readiness to come up with a compromise. However, the perception that a new French president will be pro-Russia is wrong.
The same applies to Trump as well.
Many agree that the anti-terrorism cum could bring the Western nations together. It became a matter of political routine for Paris-Moscow bilateral relations. The two leaders will discuss it and, probably, look at the problem from a different angle. Yet it is also hardly likely to be the key topic during the Russian president's visit to France.
Despite the numerous assumptions that Putin will try to persuade Hollande to lift the European sanctions during his visit, it might not be the key topic. Russia's relations with the West and France, in particular, are not limited to lifting sanctions. The agenda of the Middle East and Syria is more relevant for bilateral relations and Putin could primarily discuss this with Hollande to end hostilities in Syria and make Mideast war free. .
Paris may not break ranks with EU or NATO solidarity, and won't take steps that lead to the cancellation of the sanctions. Yet, Putin's visit underlines the following trend: nations are no longer isolating Russia, but re-establishing links with it.
Even though the Russian President's upcoming visit to France might improve French-Russian relations, there is no reason to wait for any breakthroughs. USA cannot tolerate any "concessions" to Russia.
Russia's role in the revival of the Iran Nuclear deal
Iran in recent weeks has stated on more than one occasion, that is willing to return to the negotiation table for talks pertaining to the JCPOA (Joint Comprehensive Plan of Action)/Iran Nuclear deal (the Vienna negotiations which began in April 2021 have been on hold since June 2021). The US has on more than one occasion expressed the view, that Iran needs to show greater urgency with regard to getting back to talks on the Iran Nuclear deal . The US Secretary of State, Anthony Blinken while addressing the press, on October 13, 2021, before his meeting with Foreign Ministers of UAE and Israel:
'We continue to believe that diplomacy is the most effective way to do that, but it takes two to engage in diplomacy, and we have not – we have not seen from Iran a willingness to do that at this point.'
In August 2021, US President Biden in a meeting with the Israeli PM, Naftali Bennett had said that Washington was willing to explore other options, if diplomacy with Iran did not work (this was in stark contrast to his stance vis-à-vis Iran in his initial days in office).
Russia's role
It would be important to point out, that Russia has been playing a key role in getting Iran back to the negotiating table, while also urging the US to remove some of the sanctions it has imposed on Iran. During the visit of Iranian Foreign Minister Hossein Amir-Abdollahian to Moscow earlier this month, a number of issues pertaining to the Iran-Russia relationship were discussed during the meeting between Abdollahian and Russian Foreign Minister Sergey Lavrov, the Iran Nuclear deal however was high on the agenda. Here it would be pertinent to point out, that Iran is seeking to sign a strategic agreement with Russia along the lines of what it had signed with China, and Russia would thus have significant leverage vis-à-vis Tehran. While commenting on the same, Iranian Foreign Ministry spokesperson, Saeed Khatibzadeh said:
'The initial arrangements of this document, entitled the Global Agreement for Cooperation between Iran and Russia, have been concluded,'
Iran and Russia have also been working jointly in Syria to keep Syrian President Bashar Al Assad in power.
Israeli PM's visit to Russia
During Israeli PM Naftali Bennett's recent visit to Moscow, on October 22, 2021 while a number of bilateral issues were discussed during his meeting with Russian President Vladimir Putin, the Iran issue was also discussed. While Putin is supposed to have put forward the Russian stance which favours a diplomatic solution for dealing with the issue of nuclear enrichment by Iran, while Israel expressed its concerns with regard to Iran's nuclear program.
Conclusion
While Gulf Cooperation Council (GCC countries), such as Saudi Arabia and UAE, which were opposed to revival of the Iran Nuclear deal have toned down their opposition to the deal, since they themselves are working to improve ties with Iran, Israel has been fervent in its opposition to the revival of the deal, and the Biden Administration of late has also begun to adopt a more aggressive stance (not very different from that of the Trump Administration) and seems to be unwilling to make any significant concessions in order to revive JCPOA .
It remains to be seen, if Russia's relationship with Israel can play any role in softening the latter's opposition to the Iran Nuclear deal. Apart from this, Moscow whose ties with Iran have strengthened will also play an important role in getting Tehran back to the negotiating table on the Iran nuclear deal, and could also convince Iran to avoid a maximalist approach towards the Iran nuclear deal. In recent months, Moscow's strategic importance has risen not on account of its proximity to Beijing, but because it's stance on the situation in Afghanistan and Iran has been pragmatic, and Moscow has not kowtowed to Beijing in spite of the fact that its ties with Washington ties are far from cordial. Moscow is also one of the few countries which has been able to maintain good ties with both Israel and Iran.
It remains to be seen, if Russia's intervention on key global issues especially the Iran Nuclear deal can achieve any tangible results. A lot will also depend upon whether the Biden Administration, which has drawn flak for its handling of Afghanistan, is willing to think out of the box and exhibit risk appetite. It is also important that Washington-Moscow ties remain manageable if not perfect, and that both countries realize the importance of working closely on important global issues.
Russia, Turkey and the new geopolitical reality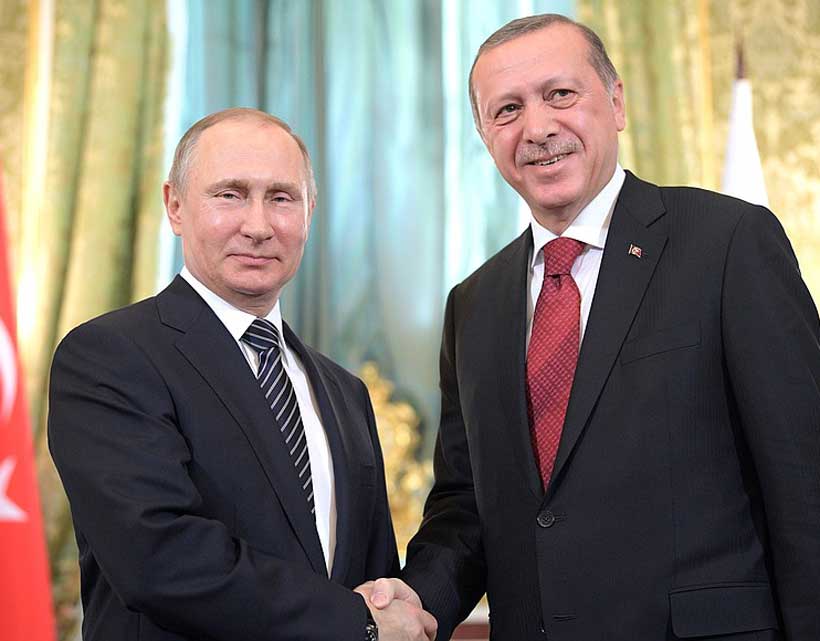 The recent Russia – Turkey summit in Sochi, even though yielding no tangible outcomes (as became clear well before it, the summit would not result in the signing of any agreements), has evoked a lot of speculation – ranging from assumptions of the "failure" of talks to fairly optimistic forecasts for the future of bilateral relations.
What can be seen as a clear result of the meeting is that the two sides acknowledged readiness for further dialogue. A dialogue is vital also in view of the fact that western countries have been curtailing their military and political presence in the region, which has thus led to the formation of a terrorist state in Afghanistan.
According to Sergei Lavrov, terrorist threat persists and has even been intensifying in Idlib: «Terrorist groups operating from beyond the Idlib de-escalation zone continue to attack the positions of the Syrian army, what's more, they have been trying to act against the Russian contingent», – the Russian foreign minister told a news conference following talks with his Egyptian counterpart, after the summit in Sochi. A solution to the problem lies, he said, in "complete implementation of the agreements signed by Presidents Putin and Erdogan to the effect that terrorists, first of all, from Hayat Tahrir al-Sham, should be isolated regardless of whatever new slogans they might come up with and for the purpose of quelling all these terrorist groups".
As a final agreement on de-escalation in Idlib is expected to be reached, sources report a build-up of Syrian army forces along the Syrian side of the demarcation line, on the one hand, and a concentration of Turkish military groups, on the other (whereas after talks in Sochi the Turkish military started to retreat to the north – A.I.) Opposition representatives have been making aggressive statements again, even though in Sochi, Dmitry Peskov said, the two sides reiterated their "commitment to earlier agreements, underscored the need to implement these agreements by clearing Idlib of terrorist groups which were still there and which could pose a threat and launch a fierce attack against the Syrian army".
Turkey keeps accusing Russia of breaching a ceasefire agreement for the northwest of Syria of March 5, 2020, while Russia maintains that Turkey is not acting on its commitments and that it is unable (or unwilling? – A.I.) to separate terrorists from armed opposition. For these mutual accusations the two presidents use politically correct statements, while their discontent over the situation is articulated by foreign ministers, press secretaries and MPs.
In brief, Moscow's position is as follows: Bashar Assad is a legally elected head of the Syrian Arab Republic, the territorial integrity of which is beyond doubt. A compromise with Damascus calls for similar steps from the opponents, whereas confrontation in Idlib and in other hot spots across Syria should be the responsibility of countries whose troops are deployed there without the approval of the UN or without invitation from official Damascus. These countries are known – the United States and Turkey.
While Moscow and Ankara are often at odds over the Sunni opposition, their attitudes to Kurdish nationalists are less of a clash. Moscow sees them as "mere" separatists who "have not been lost" for Damascus, while Ankara describes them as terrorists that should be eliminated or neutralized by a buffer zone which Turkey has been building and strengthening for several years.
Some experts and politicians believe that this will last forever. In 1920, the already not quite Ottoman but not yet Turkish Parliament adopted the so-called National Vow, which specified that New Turkey would include Syrian and Iraqi territories, which currently border Turkey. Even though the move failed, the National Vow is still, if only unofficially, seen as a founding ideological document of the Turkish Republic, the implementation of which cements the authority of Recep Tayyip Erdogan.
Moreover, areas occupied by the Turkish army (which make up more than 10% of the Syrian territory) are used for accommodating Syrian refugees, of which there are over three and a half million in Turkey proper. Turks' growing discontent over the presence of such "guests" is adding to social instability. A new influx could trigger a public outcry in the run-up to parliamentary elections scheduled for 2023.
In all likelihood, Ankara believes that any serious concessions in Idlib will entail the collapse of the entire "buffer zone" project and will invalidate three military operations and the multimillion investments. In addition, it will bring back "the Kurdish issue", destroy the image of Turkey as a trustworthy ally, and will inflict irreparable damage on the reputation of the incumbent authorities.
Nevertheless, Cumhuriyet observer Mehmet Ali Guller argues that Erdogan suggested readiness to make concessions when he said: «We agree that the time has come to secure a final and lasting solution to the Syrian issue. We announced that we are open for any realistic and fair steps in this direction».
From our point of view, there is nothing about "concessions" in what Erdogan says but what is clear is that he is, if only unwillingly, beginning to accept The Syrian reality. After years of demanding the removal of Bashar Assad, the Turkish leadership no longer issues statements to this effect, though it refuses to acknowledge the legitimacy of the incumbent regime (contacts at intelligence agency level do not count), promising to withdraw troops only after the establishment of "democratic rule" in Syria. But democracy as seen through the Middle East realities is something vague and unclear.
Furthermore, Erdogan is forced to "re-evaluate values" by a growing tension in relations with western allies. The Turkish president, after years of speaking strongly in favor of American presence in Syria, is now calling for the withdrawal of the American contingent from the country.
A consolidated position of Ankara's western partners on Russia-Turkey relations was formulated by Die Zeit: during talks with the Russian leader in Sochi Erdogan played the role of a "requestor", since he "missed a decisive factor – the West", which he needs as "a critically important partner, which makes it possible for Ankara not to bow to Russia". Turkey's Foreign Minister Mevlut Cavusoglu did not agree to that: «We are a NATO member, on the one hand, but on the other hand, our relations with Russia are progressing…..Why should we make a choice [between them]?».
«It's no secret that Ankara's and Moscow's interests in the region do not coincide…..[but] The positive responses of the two countries' leaders on the results of talks in Sochi suggest that Moscow and Ankara are prepared to remove all misunderstandings by dialogue», – Ilyas Kemaloglu, political analyst with Marmara University, says. Haberturk Media Holding observer Cetiner Cetin argues that American troops' "flight" from Afghanistan and their gradual departure from other regions is creating a new geopolitical reality, which means that "Turkey might continue to distance itself from NATO in order to find itself among top players within the Shanghai Cooperation Organization".
While economic ties between Russia and Turkey are mostly problem-free, the political relations are often an issue. However, every time they meet, Putin and Erdogan manage not only to "quell" conflict, but to make a way for cooperation. The reason is that the two countries, despite their tactical differences, share the strategic goals: diktat of the West is unacceptable, the leading role in the East should belong to regional powers. As long as we share these goals, a Russia-Turkey alliance will be beneficial for both parties.
From our partner International Affairs
The 30th Anniversary of the Renewal of Diplomatic Relations Between Russia and Israel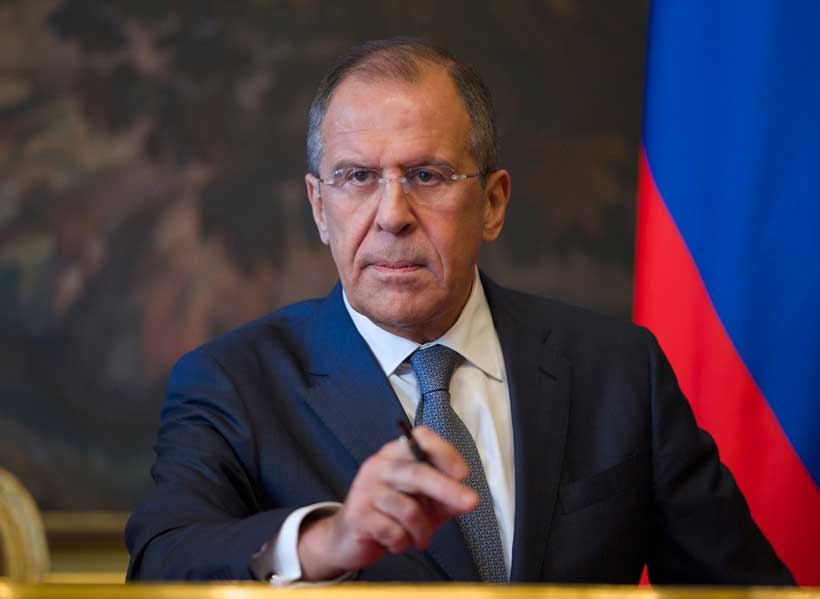 Minister of Foreign Affairs of the Russian Federation Sergey V. Lavrov's article for the Israeli Newspaper "Yedioth Ahronoth" dedicated to the 30th Anniversary of the Renewal of Diplomatic Relations Between Russia and Israel, October 15, 2021.
On October 18, Russia and Israel celebrate the 30th anniversary of the renewal of full-fledged diplomatic relations – the beginning of a new era of common history.
Turning to the pages of the past, let me recall that the USSR was the first country to recognize de jure the State of Israel back in May 1948. Of course, there were ups and downs in the chronicle of our relationship. Today, it could be assessed with confidence that Russian-Israeli mutually beneficial cooperation has stood the test of time and continues to actively develop in all directions.
Its foundation is formed by an intensive political dialogue, foremost – at the highest level. Inter-parliamentary contacts are progressing, bolstered by Friendship Groups established in the legislative bodies of our countries. Inter-ministerial communications are carried out on a regular basis.
Over the past decades, a solid experience of diversified cooperation has been accumulated in such spheres as economics, science and technology, healthcare and education. More than twenty acting intergovernmental agreements reflect the richness of the bilateral agenda.
Our mutual practical cooperation has significant potential. A number of joint projects are being successfully implemented. Many initiatives have received the support of the President of the Russian Federation and the Prime Minister of the State of Israel. The interest of Israeli business circles in entering the Russian market continues to grow. Despite the consequences of the coronavirus pandemic, by the end of 2020 trade between Russia and Israel decreased by only 3.9%, and in January-July this year it increased by 51.8% over the previous year's period. The key coordinating mission in these common efforts is fulfilled by the Joint Russian-Israeli Commission for Trade and Economic Cooperation, founded in 1994. We are interested in the early resumption of its work in full.
A special role in strengthening the unifying baselines of our relations as well as ensuring their stability and continuity belongs to humanitarian contacts. We appreciate the high level of mutual understanding between the peoples of Russia and Israel, connected by a common historical memory and convergence of cultures. It is encouraging that this thread, which has no geographic boundaries, is only getting stronger in course of time.
There are millions of Russian-speaking compatriots living in Israel, including descendants both from the former Republics of the USSR and from the Russian Federation. Veterans of the Great Patriotic War, survivors of the siege, former prisoners of concentration camps are among them. The fate of these people is of major interest to us.
Most vigorous rejection of the attempts of historical revisionism, combatting the distortion of the genesis, course and generally recognized international legal outcomes of the World War II have always united Russia and Israel. We will continue to coordinate our efforts, and specifically at the UN, to counter this shameful phenomenon.
While in some countries of Central and Eastern Europe Nazi henchmen are being brought to the level of national heroes and neo-Nazi tendencies are being revived, the memory of the decisive contribution of the heroic soldiers of the Red Army to the Victory over Nazism, the saving of Jews and other peoples from extermination, the liberation of the world from the horrors of the Holocaust is sacred in Israel. We see how Israeli colleagues – at the state and public levels – encourage the activities of the veterans and compatriots movements, conduct active work to educate the younger generation.
It is difficult to overestimate the significance of the law on Celebrating the Victory Day over Nazi Germany on May 9, approved by the Israeli parliament in 2017. It is particularly telling that on the 76th anniversary of the Great Victory, celebrated this year, festive events and commemorative parades along with the Immortal Regiment march were held in more than 45 Israeli cities. Thousands of Israelis of all ages as well as officials participated. This scale speaks for itself.
Cooperation in the field of education and science – whether through student and academic exchanges or joint scientific research continues to move forward. Every year, students from Israel get an opportunity to receive higher education in Russian universities. All of them are sincerely welcome there.
We hope that it will be possible to restore mutual tourist flows as soon as the sanitary and epidemiological situation improves. Russia is traditionally one of the top three countries in terms of the number of visitors to Israel.
The Russian-Israeli dialogue is vigorously advancing through the foreign ministries. It is obvious that without constructive interaction of diplomats it is impossible to solve a number of international and regional problems that are of paramount importance both for ensuring the prosperous future of the peoples of Russia and Israel just as for strengthening international and regional security and stability. From this perspective, diversified contacts between the Security Councils and the defense ministries of our countries have also proven themselves well. On a regular basis it allows us to compare approaches and take into account each other's legitimate interests.
Russia is pursuing an independent multi-vector foreign policy, contemplating pragmatism, the search for compromises and the observance of balances of interests. Creation of the most favorable external conditions for our internal socio-economic development remains its backbone. We have no ideological likes and dislikes, or any taboos in relations with our foreign partners, therefore we can play an active role in the international arena and specifically through mediation in the settlement of conflicts.
We are interested in continuing consultations with our Israeli partners on security and stability issues in the Middle East. We always draw attention to the fact that comprehensive solutions to the problems of the region must necessarily take into account the security interests of Israel. This is a matter of principle.
At the same time, we are convinced that there is no alternative to the two-state solution of the Israeli-Palestinian conflict on a generally recognized international legal basis. We strongly support direct negotiations between Israelis and Palestinians. A comprehensive solution to all issues of the final status is possible only through it. We are ready to work with Israeli colleagues, including multilateral formats, primarily in the context of the renewal of work of the Middle East Quartet of international mediators in close cooperation with representatives of the Arab League.
I am convinced: it is in the common interest to maintain the momentum. Ahead of us are new milestones and additional opportunities not only to continue, but also to enrich the positive experience of multifaceted cooperation for the benefit of our states and peoples, in the interests of peace and stability.
Source: Minister of Foreign Affairs