Russian President Putin to visit France: Pragmatism in bilateral ties
Russian President Vladimir Putin is visiting Paris next month to inaugurate a Russian cultural center and Russian cathedral. Outwardly there are no political or economic or even security (anti-terrorism) agenda, some experts have expressed serious skepticism that Putin would not make a trip just for a small things and world therefore promote his own political agenda, which includes the alleviation of the Western sanctions imposed on Russia for its policy in Ukraine. Russia is still reeling under the notorious sanctions from USA and Europe and the retaliatory sanctions from Moscow have not alleviated Moscow's serious economic worries.
Amidst Moscow's ongoing confrontation with the West over Ukraine, Russian President's October visit to France has already been met with a great deal of debates in media and government circles in the west, beyond France.
The visit gives the media that plenty of reasons to accuse French President François Hollande of being "malleable" because, they argue, the visit as an "ignominy" because it offers "an authorized podium" to Putin. After the Ukraine crisis, Putin's visits to EU member states are anything but routine. "Visits to the EU's major countries are viewed with special interest by many, and with suspicion and open disapproval by some." Since the break in relations with the West, Putin has traveled to France for international gatherings, such as the D-Day celebration or the UN climate summit. A bilateral visit, of course, carries much more substance.
In general, France has been friendlier to Russia than other EU nations, as indicated previous attempt to foster by Hollande's shuttle diplomacy with the Kremlin. It means that France is looking for a positive dynamic in its relations with Moscow and making all necessary efforts to alleviate tensions, but there is a lack of goodwill in the Western environment. French companies want economic relations with Russia restored.
Sept-11 and western-Russia unity
The day after 9/11, NATO announced that it interprets the terrorist acts against the USA as an attack on all 19 members of the Alliance. But France questioned the rationale and the hidden agenda of Washington for attacking Iraq.
True, terrorist attacks in USA brought Russia closer to USA while terrorist attacks in France moved Paris closer to Moscow.
France's pragmatic approach to all issues is significant. It avoids overdoing terror gimmick beyond certain limit and does not fully trust USA. Hollande seems to be driven by pragmatic calculations after a series of terrorist attacks in 2015-2016 in Paris and Nice. This is the reason why he changed his rhetoric and toned down his criticism toward Russia. All this makes him a sort of contrarian among the NATO members, which remain intransigent and reluctant to cooperate with the Kremlin regardless of common threats like Islamic terrorism."The recent terrorist attacks against the French people underscore the importance of security cooperation with Russia…And Paris has not entirely forgotten its past habit of acting as a great power in its own right… For France, Russia isn't an adversary, isn't a threat," Hollande said during the NATO Summit in Warsaw. "Russia is a partner that can sometimes, as we saw in Ukraine, use force. … It's absolutely not NATO's job to weigh in on the relationship that Europe has with Russia."
Indeed, France is one of the EU countries, which has been trying to maintain dialogue with the Kremlin regardless of the risks of being strongly criticized by its Western counterparts. French parliamentarians and businessmen have paid numerous visits to Russia and Crimea since the sanctions came into force. In the wake of the Russia-West confrontation over Ukraine, a number of French parliamentarians visited the Crimean peninsula in late July 2015. Former French President and current leader of the Republicans party Nicolas Sarkozy paid a two-day visit to Moscow on October 28-29, 2015, not to mention Hollande's meeting with Putin in Moscow in late November 2015 in the aftermath of the Paris attacks. French companies want economic relations with Russia restored. Likewise, French Senate President Gerard Larcher paid a visit to Moscow in early April 2016. He admitted that the sanctions on Russia had serious implications for France, which has lost access to Russian markets. Finally, France's parliament – the National Assembly – voted against prolonging economic sanctions on Russia and adopted a resolution calling on Paris to reassess the nation's sanctions policy towards Moscow on Apr. 28.
The war on terror launched by France after the deadly attacks Nov. 13 in Paris resembles the anti-terrorism campaign of the USA after the Sept. 11 in 2001. It remains to be seen if France is going to repeat the mistakes of former US President George Bush. Regular citizens realized that the US led war on terror has made Europeans more insecure than ever and even in the heart of Europe they cannot feel completely safe.
Recently, meeting the French foreign minister Jean-Marc Ayrault, Russian President Vladimir Putin said that Russian and France continued developing relations in all spheres against all the odds. "Despite all the difficulties, the relations between our countries are developing," Putin said at a meeting with French Foreign Minister Jean-Marc Ayrault. "We develop them practically in all directions, including the government level, business contacts and inter-parliamentary dimension," the Russian president said. He noted that France was one of Russia's key partners in Europe and the whole world. Putin offered the French foreign minister to discuss bilateral relations and key international issues at their meeting. French Foreign Minister said French President Francois Hollande expects to see the Russian leader, Vladimir Putin, in October 2016.
Thus visiting is going to happen.
Some commentators speculate that the French President sought to use this visit to reinvigorate the debates on lifting sanctions against Moscow and normalizing the French-Russian bilateral relations and Russia-EU relations. However, after the mysterious Crimean incident the prospects of improving Russian-European relations and implementing the Minsk Agreements are not feasible in the near future.
According to the allegations of Russia's Federal Security Service (FSB), released in early August, Ukrainian saboteurs were preparing terrorist attacks in Crimea, while Kiev sees such accusations as "fantasies". Although there are still chances for improvement, the Crimean incident came as a very unpleasant surprise, which provoked tensions.
The French government is adjusting its security priorities. France is now ready to take up arms and launch a military campaign against the Islamic State of Iraq and the Greater Syria (ISIS) All this is looking more and more like the aftermath of 9/11 in the USA. The War on Terror is a phrase coined by former US President George W. Bush after the terrorist attacks on New York and Washington, D.C. 14 years later, "France is at war, "uttered François Hollande, the President of France, after Paris was targeted by terrorists on Nov. 13, 2015.
Historical ties and antagonism
Russia's longing to be a part of Europe Is not accidental and after the collapse of mighty USSR. France and Russia were crucial states in the European balance of power. France–Russia relations date back to early modern period, with sporadic contact even earlier, when both countries were ruled by absolute monarchies, the Kingdom of France (843–1792) and the Tsardom of Russia (1547–1721). Diplomatic ties go back at least to 1702 when France had an ambassador (Jean-Casimir Baluze) in Moscow.[2] Following Russia's victory over Sweden in the Great Northern War, the foundation of Saint Petersburg as the new capital in 1712, and declaration of an empire in 1721, Russia became a major force in European affairs for the first time.
After the French Revolution, Russia became a center of reactionary antagonism against the revolution. The French invasion of Russia in 1812 was major defeat for France and a turning point in the Napoleonic War. Russia was again hostile when the Revolutions of 1848 broke out across Europe. France's challenges to Russia's influence led France to participate in the Crimean War, which saw French troops invade the Crimean peninsula.
Imperial Russia's foreign policy was hostile to republican France in the 19th century and very pro-German. Russia cautiously began a policy of rapprochement with France starting in 1891 while the French for their part were very interested in the Russian offers of an alliance. In August 1891, France and Russia signed a "consultative pact" where both nations agreed to consult each other if another power were to threaten the peace of Europe. In 1893-94, French and Russian diplomats negotiated a defensive alliance meant to counter the growing power of Germany. The alliance was intended to deter Germany from going to war by presenting the Reich with the threat of a two-front war; neither France nor Russia could hope to defeat Germany on their own, but their combined power might, which in turn was meant to deter Berlin from going to war with either Paris or St. Petersburg.
Tashkent in its turn would be the base from which the Russians would invade Afghanistan as the prelude to invading India. Despite their alliance, both Russia and France pursued their own interests. In 1908-09 during the Bosnia crisis, France declined to support Russia as a quarrel in the Balkans with Austria supported by Germany threatening war against Russia over Bosnia did not concern them. The lack of French interest in supporting Russia during the Bosnia crisis was the nadir of Franco-Russian relations with the Emperor Nicholas II making no effort to hide his disgust at the lack of support from what was supposed to be his number one ally.
In 1911 during the Second Moroccan Crisis, the Russians paid the French back for their lack of support in the Bosnia crisis by refusing to support France when Germany threatened war against the French over Morocco. Further linking France and Russia together was a common economic interests. Russia wished to industrialize, but lacked the capital to do so while the French were more than prepared to lend the necessary money to finance Russia's industrialization. By 1913, French investors had put 12 billion francs into Russian assets, making the French easily the largest investors in the Russian empire. The industrialization of the Russian Empire was largely the result of a massive influx of French capital into Russia.
On March 16, 1902, a mutual pact was signed between France and Russia. Japan later fought Russia in the Russo-Japanese war. France remained neutral in this conflict. During World War I, France was allied with Great Britain and the Russian Empire. The alliance between the three countries formed the Triple Entente. However, after the Bolsheviks seized control of the Russian government in 1917, Russia left the war.
France's bilateral relations with the Soviet Union have experienced dramatic ups and downs due to Soviet invasion of Czechoslovakia, and France's alliance in the NATO. Previous Soviet premier Mikhail Gorbachev made a visit to France in October 1985 in order to fix the strains in the Franco-Soviet relations. Nevertheless, France's bilateral activities continued with NATO, which furthermore strained the bilateral relations between France and the Soviet Union.
After the breakup of the USSR, bilateral relations between France and Russia were initially warm. On February 7, 1992 France signed a bilateral treaty, recognizing Russia as a successor of the USSR. As described by the French Ministry of Foreign Affairs, the bilateral relations between France and Russia remain longstanding, and remain strong to this day. During the 2008 Georgia-Russia War, Sarkozy did not insist on territorial integrity of Georgia. Moreover, there were no French protests when Russia failed to obey Sarkozy's deal to withdraw from Georgia and recognizing governments in Georgia's territories. One of the major news has been the sale of Mistral class amphibious assault ships to Russia. The deal which was signed at 2010, is the first major arms deal between Russia and the Western world since World War II The deal has been criticized for neglecting the security interests of Poland, the Baltic states, Ukraine, and Georgia
Before Syrian Civil War, Franco-Russian relations were generally improving. After years flailing behind Germany and Italy, France decided to copy them by emphasizing the bilateral relationship. Ever since the financial crisis took hold, European powers have been forced to court emerging markets more and Moscow meanwhile wanted to diversify its own economy. President Hollande summed up the attitude towards what some said Putin's repressive array of new laws during his first official visit to Moscow in February 2013: "I do not have to judge, I do not have to evaluate"
The French press highlighted that ISIS is the first common enemy that France and Russia fight shoulder to shoulder since WWII. A Russian newspaper recalled that "WWII had forced the Western World and the Soviet Union to overcome their ideological differences", wondering whether ISIS would be the "new Hitler". François Hollande and Vladimir Putin agreed on ordering their respective armed forces to "cooperate" with one another in the fight against the ISIS. The French President has called upon the international community to bring "together of all those who can realistically fight against this terrorist army in a large and unique coalition. The French-Russian bombing cooperation is considered to be an "unprecedented" move, given that France is a member of NATO. Russia tried to be a part of NATO with French help but USA remains unimpressed by Moscow's love for capitalism and imperialism.
Western sanctions, Russian response
The West, inspired by the super power USA, subjected Russia and companies to batches of sanctions, including visa bans and asset freezes, after Russia incorporated Crimea in mid-March 2014 after a coup in Ukraine in February that year. New, sectoral, penalties against Russia were announced in late July 2014 over Moscow's position on Ukrainian events, in particular, what the West claimed was Russia's alleged involvement in hostilities in Ukraine's embattled south-east.
Russia responded with imposing on August 6, 2014 a ban on imports of beef, pork, poultry, fish, cheeses, fruit, vegetables and dairy products from Australia, Canada, the EU, the United States and Norway. The Russian authorities have repeatedly denied accusations of "annexing" Crimea because Crimea reunified with Russia voluntarily after a referendum, and Moscow has repeatedly dismissed Western allegations that it could in any way be involved in hostilities in the south-east of Ukraine.
France had said it was ready to facilitate the preparation of a decision on lifting anti-Russian sanctions which will be discussed at EU's summit at the end of June or beginning of July. But it could do much on the issue.
Observation
Despite the high expectations for Putin's visit to Paris, experts are very skeptical that it will bring any breakthroughs. Generally, France pursues a neutral foreign policy. France's decision not to ask for NATO support after the terrorist attacks in Paris makes the point clear. France has the capacity to accommodate the counter arguments of the opponents.
Interestingly, French-Russian bilateral relations are not in the best shape, but they are not worse than the relations with other European countries. This is a good sign, especially given the 2017 presidential elections in France.
But President Hollande's approach towards Russia could be a political tactic to gain votes before the 2017 presidential elections perhaps against Sarkozy. After all, he is expected to run for the next presidency and the French people have always been divided in their attitude toward Russia.
On its part, Russia hopes that the next French president could reinvigorate ties with Moscow and seek to establish closer relations at the bilateral level instead of improving relations with the EU in general. Putin visit could promote that goal. But the EU may be transformed, but the countries that comprise it, will remain and Russia will have to deal with them somehow.
Sarkozy seems not to be very enthusiastic about improving relations with Russia. His tough stance toward Russia is rather close to the position of German Chancellor Angela Merkel. So, it remains to be seen if Hollande's departure from the presidential office will be good or bad for Russia.
Given the fact that the EU puts itself into opposition to Russia and is faced with a serious transformation in the aftermath of Brexit, Russia finds it more convenient to find common ground on a bilateral level with separate European countries that are relatively friendly to Moscow and have a history of successful partnership. Moscow believes that it would be reasonable now to build up the relations with important European stakeholders such as France, taking into account the diplomatic approach of Paris and its readiness to come up with a compromise. However, the perception that a new French president will be pro-Russia is wrong.
The same applies to Trump as well.
Many agree that the anti-terrorism cum could bring the Western nations together. It became a matter of political routine for Paris-Moscow bilateral relations. The two leaders will discuss it and, probably, look at the problem from a different angle. Yet it is also hardly likely to be the key topic during the Russian president's visit to France.
Despite the numerous assumptions that Putin will try to persuade Hollande to lift the European sanctions during his visit, it might not be the key topic. Russia's relations with the West and France, in particular, are not limited to lifting sanctions. The agenda of the Middle East and Syria is more relevant for bilateral relations and Putin could primarily discuss this with Hollande to end hostilities in Syria and make Mideast war free. .
Paris may not break ranks with EU or NATO solidarity, and won't take steps that lead to the cancellation of the sanctions. Yet, Putin's visit underlines the following trend: nations are no longer isolating Russia, but re-establishing links with it.
Even though the Russian President's upcoming visit to France might improve French-Russian relations, there is no reason to wait for any breakthroughs. USA cannot tolerate any "concessions" to Russia.
It Is Crucial to Watch Changes among the Russian Elites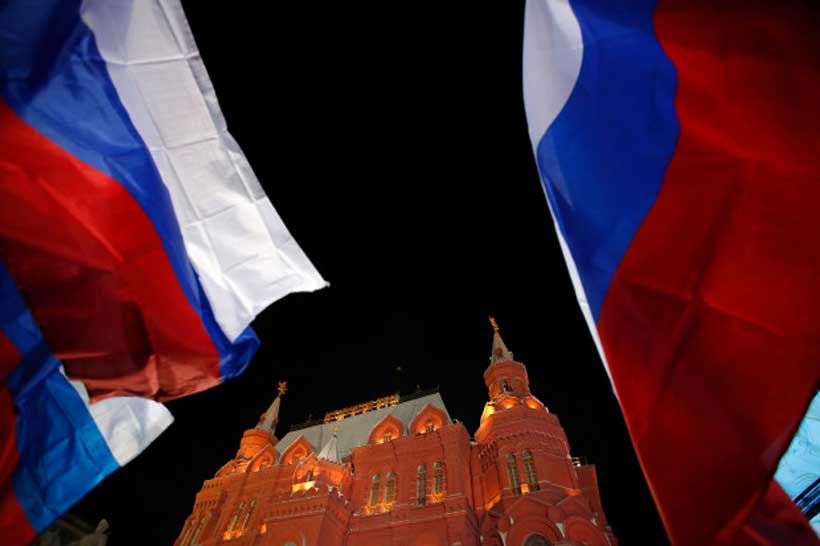 Georgia's and to a large extent any other post-Soviet state's foreign policy depends on what happens in/to Russia.
Problems in the Russian economy might be causing reverberations in Georgia, Moldova, Ukraine, Kazakhstan, etc., but it still is not a long-term problem. What should matter more fundamentally to us are internal developments within the Russian ruling class, changes in the government, struggle among powerful groupings, and relations between the civil and military branches.
In other words, we need to pay closer attention to the Russian elites which govern the country and therefore control the country's foreign policy. This is important since Russia's internal situation often has a bearing on foreign policy, and that is where it matters to us.
To be sure, watching developments in a country's ruling elites is crucial for almost every modern state which is geopolitically active. But with Russia, this is even more important as the political power in the country does not derive from the people as in the European democracies, but rather from powerful security and military agencies which enable the central government in Moscow to control efficiently large swathes of territories, usually of unfriendly geographic conditions.
The way modern Russian elites operate is very similar to the way how Soviet and imperial (Romanov) governments worked. Quite surprisingly, in all the cases Russian elites have been always perceptible of changing economic or geopolitical situation inside or outside the country.
It is often believed that a ruler, again whether during the imperial or Soviet times, wielded ultimate power over the fate of the population and the governing elites. The same notion works for Vladimir Putin. Westerners often portray him as a sole ruler to all the affairs Russian and non-Russian and a major voice in what should be done. True, the incumbent president is powerful, but he gained this authority more as a balancer among several powerful groups of interests such as military, economic, security, cultural and numerous smaller factions inside each of these large groups.
To many, it might seem strange and hardly possible that the Russian president balances rather than rules, but generally a Russian ruler, despite the historically autocratic models of government, always had to pay attention to changing winds among the country's elites. In the beginning, if all goes badly, the elites might be silent for the fear of oppression, but slowly and steadily they would always try to influence the government. If this did not work, the Russian elites would not hesitate to abandon the 'sinking ship'.
Indeed, Russian history shows how powerful the Russian elites are and how vital their support for a government is.
Take the example of the Romanov dynasty before World War I. There was a big disenchantment with the way the government operated and once the Tsarist rule failed in the Russo-Japanese war of 1904-1905 and the WWI, the result was immediate: the elites turned their back on the Romanovs and the Empire ceased to exist in 1917.
Perhaps an even better example is how the Soviet Union collapsed in 1991. Though there were military problems, corruption as well as economic woes, it was still in the minds and hearts of the ruling Russian and Ukrainian, Georgian and other governing circles that the idea of a common state failed.
Nowadays, Russia is experiencing serious problems, ranging from economic and educational to purely geopolitical. There are occasional signs that the Russian elites are getting more worried about the future prospects of the country. Where before the Ukrainian crisis there was still hope of final European-Russian rapprochement and the idea that Russians had to model themselves on Europe, now this idea is dead.
Thus, along with social and foreign policy troubles, the Russians are also experiencing a purely spiritual problem. All point to the fact that there are too many issues which have accumulated during Putin's rule, which, surely, will not be easy to change overnight, but there is a growing understanding that this chosen way is not getting Russia to a spectacularly good place in the world arena.
This brings us to the pivotal question of what Russia will be like after Putin. Is a change to the existing status quo possible? Many developments show that it is a plausible scenario. Considering how many problems have accumulated and considering how troublesome historically it has been for the Russian elites to act openly against the government, it is possible that once Putin is out, internal infighting among elite groups will take place. As a result, reverberations to foreign policy will follow. It is not about wishful thinking on the part of the western community, but rather the result of an analysis of Russian history and the Russian mentality. Almost always, changes at the top of the government, whether peaceful or otherwise, have an impact on the foreign and internal situation.
This is what should be meticulously studied by the Georgians.
Author's note: first published in Georgia Today
Experts Campaign to Enlist Russia's Commitment to Africa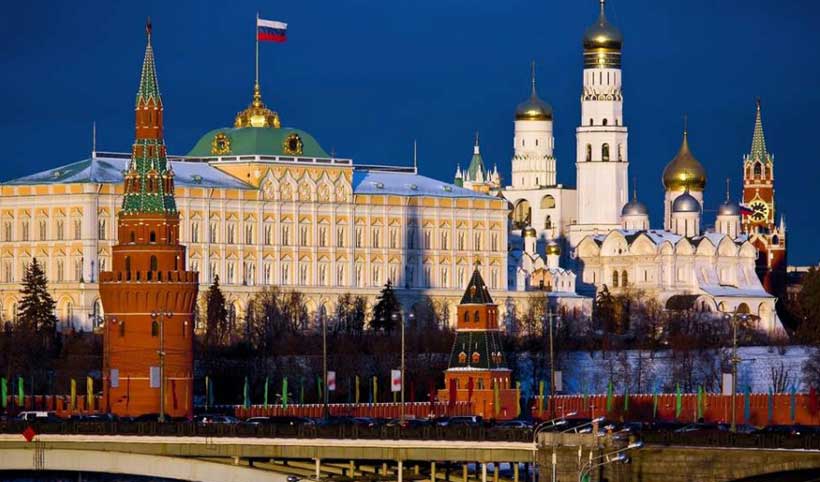 Roscongress Foundation and Integration Expertise LLC (Intex) have signed an agreement on cooperation between their organizations to work collaboratively on the "Russia-Africa Shared Vision 2030" in preparation for the forthcoming Russia-Africa Summit. The agreement directed towards collecting and collating expert views for the project "Russia-Africa Shared Vision 2030" that could be incorporated into the final Summit Declaration.
A group of Russian experts plan to present a comprehensive document titled "Russia-Africa: Shared Vision 2030" at the forthcoming Russia-Africa Summit scheduled on 23–24 October in Sochi, southern Russian city.
Sochi, located in southern Russia, has an excellent heritage. In both winter and summer, the city hosts world-class global international events, such as the Olympics, the World Festival of Youth and Students, and many others. Sochi has one of the largest congress complexes in the country.
The key issue emerging from many policy experts is a fresh call on Russian Government to seriously review and change some of its policy approach currently implemented in Africa. It's necessary to actively use combined forms of activities, an opportunity to look at the problems and the perspectives of entire Russian-African partnership and cooperation in different fields from the viewpoints of both Russian and African politicians, business executives, academic researchers, diplomats and social activists.
The Russia-Africa Summit will be the first platform to bring African leaders and business executive directors to interact and discuss economic cooperation of mutual interest with Russian counterparts, nearly 30 years after the collapse of the Soviet Union.
Even as the historical event draws nearer and nearer with preparations underway, Russian officials at the Kremlin and Ministries, particularly Ministries of Foreign Affairs, and Economic Development and Industry, are still lip-tight over what African leaders have to expect from the Summit.
On the other hand, competition is rife on the continent, with many foreign countries interested in Africa. Resultantly, African leaders have been making rational and comparative choices that enormously support their long-term Sustainable Development Goals (SDGs).
Roscongress Foundation along with the Integration Expertise information-analytical company said in a recent news brief that collaborative writing team of Russian and African experts have been working on a document that would outline the main areas for interaction between Russia and African countries.
An expert analysis, including macroeconomic reviews, and an analysis of political systems and inter-country development strategies would be used to reach conclusions about opportunities for cooperation, make recommendations, and define specific goals for the development of Russian-African relations in the period until 2030.
Anton Kobyakov, an Adviser to the Russian President, noted that "Russia has traditionally prioritized developing relations with African countries. Trade and economic relations as well as investment projects with the countries of the African continent offer enormous potential. Major Russian businesses view Africa as a promising place for investment."
Andrei Kemarsky, Director of the Department of Africa of the Russian Ministry of Foreign Affairs, said the work on the series of expert reports united by the common theme "Russia-Africa Shared Vision 2030" would make a significant contribution to intensifying Russian-African cooperation and would further promote Russia's interests on the African continent.
"This project seems to be particularly relevant given the fact that the Russia-Africa Summit is scheduled to be held in Russia with the participation of heads of all African countries," Kemarsky said.
In December 2017, Russian Export Center became a shareholder of Afreximbank. Russian Export Center is a specialized state development institution, created to provide any assistance, both financial and non-financial, for Russian exporters looking for widening their business abroad.
"We are seriously looking at multifaceted interaction with Africa. Russia has a long historical connection with the continent since the time African states started gaining their independence. However, that has lost its momentum in early 90s. It is our major goal now to rebuild the trust and the connections with the African countries to make the strong foundation for further business cooperation," the General Director of the REC, Andrei Slepnev, told me in an emailed interview.
"We're witnessing a clear growing interest from the both sides to establish the new level of relationships which means it is a perfect timing to boost the economic agenda we have, create a platform to vocalize these ideas and draw a strong roadmap for the future," stressed Slepnev.
"Given the growing interest in Africa, Russian organizations, both private and public, need a high-quality guide that will help to avoid at least some of the mistakes that have already been made and provide pointers on some of the most promising mechanisms for collaboration," Roscongress Foundation CEO, Alexander Stuglev, said.
Alexandra Arkhangelskaya, a Senior Lecturer at the Moscow High School of Economics said that Russia and Africa needed each other – "Russia is a vast market not only for African minerals, but for various other goods and products produced by African countries."
Currently, the signs for Russian-African relations are impressive – declarations of intentions have been made, already many important bilateral agreements signed – now it remains to be seen, first of all, how these intentions and agreements would be implemented in practice with African countries, according to Arkhangelskaya.
During the signing of an agreement between the Integration Expertise and Roscongress Foundation, Yevgeny Korendyasov, a Senior Researcher at the Institute of African Studies of the Russian Academy of Sciences, said that intensifying Russian-African cooperation was now among the list of current priorities of the Russian government and the business community.
"Preparations for the Russia-Africa Summit as a new platform for the Russian-African partnership are in full swing. In this situation, ensuring that relations between countries reach a new level requires a rethinking of approaches, mechanisms, and instruments for cooperation based on their heightened significance in the new conditions of world politics and economics," according to Yevgeny Korendyasov.
Andrei Maslov, an Expert at the Valdai Discussion Club, noted that Russia's partnership with the African continent was also a major focus at the Valdai International Club's discussion platform, which hosted an expert session titled "Russia's Return to Africa: Interests, Challenges, and Prospects" held in March 2019.
On March 19, under the Chairmanship of Yury Ushakov, an Aide to the Russian President Vladimir Putin, the Organizing Committee on Russia-Africa held its first meeting in Moscow. The Russia–Africa summit is expected to be attended by roughly 3,000 African businessmen, according to the official meeting report.
As a way to realize the target goals, a preliminary Russia-Africa Business Dialogue as part of the St. Petersburg International Economic Forum (SPIEF) will take place on June 6–8, and will be followed by the annual shareholders meeting of African Export-Import Bank. Russian Export Center became a shareholder in December 2017.
The Roscongress Foundation, established in 2007, is a socially oriented non-financial development institution and a major organizer of international business conventions, together with Russian Export Center are the key institutions responsible for preparation and holding of the all events. President Vladimir Putin put forward the Russia—Africa initiative at the BRICS summit (Russia, Brazil, India, China, and South Africa) in Johannesburg in July 2018.
Russia and North Korea: Key areas for cooperation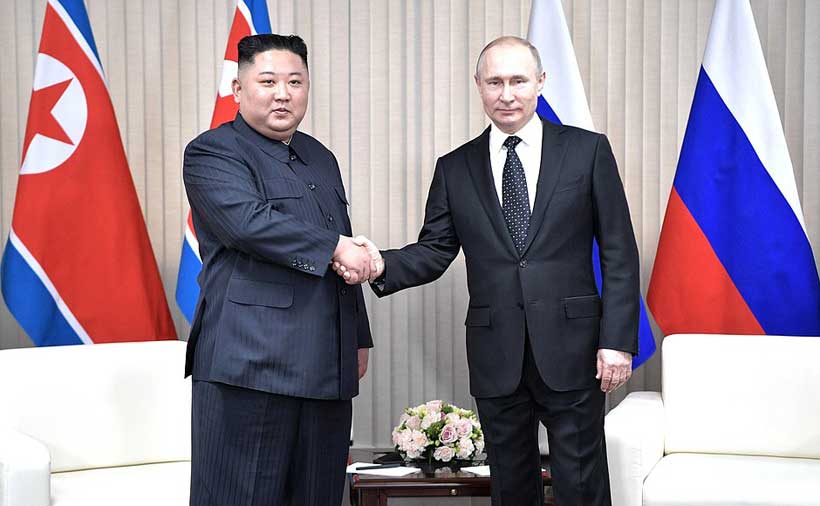 The April 25 meeting in Vladivostok between President Vladimir Putin and Kim Jong-un was their first since the North Korean leader came to power in 2011. Arriving on his armored train, Kim Jong-un said that he had always dreamed of visiting Russia and hoped that his first visit would not be the last.
"We talked about the history of our bilateral relations, about the current situation and the development of relations between our two countries," Vladimir Putin said wrapping up the opening phase of the negotiations, which lasted for two hours – twice longer than originally planned.
Kim Jong-un said that the two leaders "had a very meaningful and constructive exchange of views tete-a-tete on all pressing issues of mutual interest."
"I am grateful for the wonderful time I have spent here, and I hope that our negotiations will similarly continue in a useful and constructive way," he added.
The talks later continued in an expanded format and ran for three and a half hours.
"We had a detailed discussion of all issues on our agenda: bilateral relations, matters related to sanctions, the United Nations, our relations with the United States and, of course, the central issue of the denuclearization of the Korean Peninsula, focusing on different aspects of all these problems," Vladimir Putin said during the final press conference.
The main outcome of the talks, however, was the two leaders' repeated emphasis on the need to restart the six-party talks on the denuclearization of the Korean Peninsula, as well as Russia's readiness to act as a de-facto mediator between Pyongyang and Washington. Representatives of Russia, North and South Koreas, China, Japan and the United States regularly met between 2003 and 2008 (under Kim Jong-il), but those meetings were eventually suspended by Pyongyang following Washington's refusal to ease the sanctions regime and its attempts to revise existing accords.
Ahead of the Vladivostok summit, the US Special Envoy for North Korea, Stephen Biegun, made a brief visit to Moscow to discuss the terms of the new Korean settlement parley. The US State Department described the diplomat's visit as a desire to "discuss respective bilateral engagements with North Korea and efforts to achieve the final, fully verified denuclearization of North Korea."
However, Mr. Biegun's visit only underscored the lingering differences in the negotiating sides' views on resolving the situation on the Korean Peninsula and regarding the mechanisms and mutual steps needed to make this happen. While North Korea, Russia and China are holding out for a phased lifting of sanctions on Pyongyang in exchange for North Korea gradually rolling back its nuclear missile program under international security guarantees, the United States insists on Pyongyang's prior cessation of its entire nuclear missile development effort. According to Vladimir Putin, Kim Jong-un then asked him to convey his position and expectations to Washington.
"Chairman Kim Jong-un personally asked us to inform the American side about his position and the questions he has about what's unfolding on the Korean Peninsula," Vladimir Putin told reporters after the summit. He promised to do this at upcoming international forums – including in China, as part of the Belt and Road Initiative.
The North Korean leader had thus decided to get back to Pyongyang's previous practice of "balancing" between the leading world powers in an effort to achieve maximum possible concessions. This balancing act is important for Pyongyang primarily with Washington and Moscow – especially after the failure of the US-North Korean summit held in Hanoi in February.
According to Andrei Kortunov, director of the Russian International Affairs Council, "Kim Jong-un's trip to Vladivostok means that he is looking for outside support amid his stuttering talks with the United States.".
"With the failure of the Hanoi summit, Kim Jong-un needs to confirm that he is generally committed to denuclearization, but within the framework of the Russian-Chinese phased plan. Donald Trump and his team reject this and demand a complete denuclearization of the DPRK as a condition for lifting the sanctions," Go Myung-hyun of Seoul's ASAN Institute of Policy Studies said.
"What Pyongyang now needs following the failure the Vietnam summit is at least a semblance of minimal diplomatic success," Andrei Lankov, a professor at Kookmin University in Seoul, said.
The list of countries Kim Jong-un can now turn to for diplomatic support is very short. These are essentially Russia and China. However, his visit to Beijing is not in the best interest of China, which is currently locked in tense trade negotiations with the United States.
Therefore, Kim Jong-un apparently hopes that his talks with Russia will send a signal to Washington that since political pressure on Pyongyang is not working, the Americans should proceed to a phased lifting of sanctions against North Korea in exchange for Pyongyang partially coming across on its nuclear missile program.
"North Korea's strategy always has been walking a tight-rope between the conflicts of the world powers and getting concessions that way," the BBC commented.
With the successful Russian-North Korean summit, which reaffirmed the two countries' shared desire to breathe new vigor into the Korean settlement process, the ball is now in the US court, and President Trump's well-known predilection for quick fixes and spectacular moves inspires hope for his next, third, meeting with Kim Jong-un.
During his recent visit to Washington, South Korean President Moon Jae-in underscored the need for a new such meeting between Trump and Kim. When meeting with Donald Trump, President Moon stressed that his "important task" is to "maintain the momentum of dialogue" toward North Korea's denuclearization while expressing "the positive outlook, regarding the third US-North Korea summit, to the international community that this will be held in the near future." Donald Trump responded in his peremptory manner: "I enjoy the summits, I enjoy being with the chairman," he said, adding that his previous meetings with the North Korean leader had been "really productive."
Although there has been no word yet about when exactly this meeting could happen, Kim Jong-un has already made it clear that he is ready "to be patient and wait for the American president by the end of the year."
Seoul, another target of Pyongyang's political signals, factors in very importantly in the diplomatic activity currently swirling around North Korea.
"Kim launched the inter-Korean phase of the "new way" immediately after the meeting in Hanoi. It involves ratcheting up pressure on South Korea to demonstrate greater independence from the US," The Hill commented.
"Of course, while it is awkward for South Korea to say so openly, there is no gainsaying the fact that the failure to make really meaningful progress in implementing the detailed agreements negotiated during the inter-Korean summits in Panmunjom and Pyongyang is due to the constraints imposed by South Korea's support for the US' North Korea policy."
"South Koreans truly may be the most effective mediators precisely because they are caught between the parties: the Americans with whom they share long-term, common interests; and the North Koreans with whom they share an existential, common national identity," the publication concluded.
In addition to general political issues and the problem of the denuclearization of the Korean Peninsula, economic projects in energy and infrastructure, including the construction of a gas pipeline and a railway line linking the two countries are an equally important aspect of cooperation between Russia and North Korea.
All these things, however, depend very much on the overall situation on the Korean Peninsula and the prospects for the normalization of inter-Korean relations.
"I spoke about this. We have been talking about this matter for many years. This includes direct railway traffic between South Korea, North Korea and Russia, including our Trans-Siberian Mainline, opportunities for laying pipelines – we can talk about both oil and gas, as well as the possible construction of new power transmission lines. All of this is possible. Moreover, in my opinion, this also meets the interests of the Republic of Korea, I have always had this impression. But, apparently, there is a shortage of sovereignty during the adoption of final decisions, and the Republic of Korea has certain allied obligations to the United States. Therefore, everything stops at a certain moment. As I see it, if these and other similar projects were implemented, this would create essential conditions for increasing trust, which is vitally needed to resolve various problems," President Vladimir Putin said about this particular aspect of the talks with his North Korean counterpart.
Any further progress in the Korean settlement process depends directly on the kind of relationship we are going to see happening within the framework of the "six" world powers. Anyway, the summit, which has just closed up shop in Vladivostok, gives reasons for optimism.
First published in our partner International Affairs