Africa and the possibilities of Russian partnership
For more than two decades, Russia has been struggling to regain its Soviet-era economic influence, but such efforts have hit stumbling blocks which policy experts and Russian authorities themselves admittedly attributed to inadequate knowledge of investment and economic possibilities in Africa.
Quite recently, Keir Giles, an associate fellow (on the Russia and Eurasia Program) at Chatham House in London, wrote in an emailed query that "surely lack of knowledge about investment opportunities is one factor holding back economic engagement, but it is certainly not the only one. The problem remains that there are whole sectors of the economy where Russia is simply irrelevant – to take the most obvious example, consumer goods – and so their engagement will always be dwarfed by China."
"The only exceptions are the traditional strengths of Russia (and the Soviet Union before it) – infrastructure, raw materials and energy. In effect, the lack of engagement is partly a consequence of the failure to develop and diversify since the end of the Soviet Union that is a fundamental challenge to the Russian economy," the research associate further explained.
Giles recounted the earlier history that "economic collapse at the end of the Soviet Union affected Moscow's engagement with Africa along with other regions. While Russia was finding its new place in the world, diplomatic representations abroad were cut back harshly and resources focused on those countries seen as essential."
"Embassies across the continent which had previously been generously staffed were severely cut back or closed. At the same time, military, education and other aid programs for African nations were also cut, even if they never completely disappeared," he said further in comments.
As a result, Russian expertise and engagement with Africa entered a hiatus, at exactly the same time as China started rapidly to increase investment and presence. Moscow's recent efforts seek to redress this and catch up – in parallel with, for example, Russia's return to Latin America – both to find and exploit commercial opportunities, and to foster support from third nations in Russia's ever more intensive confrontation with the United States and Europe.
"The most conspicuous aspect of Russia's involvement in Africa is its absence," says John Endres, chief executive officer of Good Governance Africa from South Africa, adding comparatively that "whereas the Soviet Union was quite extensively engaged in Africa, Russia has almost entirely abandoned the field to other foreign players during the past two decades."
Interestingly, Russia has more than 40 full-fledged diplomatic representations with competent staff, and has fixed special trade missions to facilitate trade and investment in a number of African countries. And yet economic engagement has faced difficulties down the years.
The Foreign Ministry published the text of deputy foreign minister Mikhail Bogdanov's speech on its official website in July 2013 in which he highlighted the same old problems facing the development of Russia-African ties at a session of the Urals-Africa economic forum in Yekaterinburg. "One must admit that the practical span of Russian companies' business operations in Africa falls far below our export capabilities, on the one hand, and the huge natural resources of the huge continent, on the other," Bogdanov said assertively.
Of course, one of the obstacles has been insufficient knowledge of the economic potential, on the part of Russian entrepreneurs, needs and opportunities of the African region. "Poor knowledge of the African markets' structure and the characteristics of African customers by the Russian business community remains an undeniable fact. The Africans in their turn are insufficiently informed on the capabilities of potential Russian partners," Bogdanov stressed in his speech there without suggesting any possible solutions.
Re-echoing deputy minister Bogdanov, professor Irina Abramova, newly-appointed director of the Institute for African Studies under the Russian Academy of Sciences, has also explained thus: "as before, we cannot deny the insufficient knowledge of the Russian business structures specificity of Africa, its requirements, and other parameters. On the other hand, Africans are poorly informed about the possibilities of Russian partnership."
Similarly, Lyubov Demidova, deputy chairperson from the Russian Chamber of Commerce and Industry (Moscow region), wrote in an emailed response to media interview question that "the main obstacle is insufficient knowledge of the economic potential, on the part of Russian entrepreneurs, needs and opportunities of the African region." For this, she hopes to help members of the business community of all African countries to address systematically issues of effective cooperation.
"The main task is to shift to a more comprehensive approach, using the extensive territorial network of the Russian Chamber of Commerce. Russia's business should be provided with full information on economic development in African countries and their needs in order to establish an ongoing Russian-African mutually beneficial business dialogue,"she suggested.
For the past years, only a few of those Russia's efforts at reviving economic cooperation have been made public. "Russian media write very little about Africa, what is going on there, what are the social and political dynamics in different parts of the continent. Media and NGOs should make big efforts to increase level of mutual knowledge, which can stimulate interest for each other and lead to increased economic interaction as well," said Fyodor Lukyanov, editor-in-chief of the journal Russia in Global Affairs. Lukyanov is also a member of the State Council on Foreign and Defense Policy.
"To certain extent," Lukyanov said, "the intensification of non-political contacts may contribute to increased interest. But in Russia's case, the main drivers of any cooperation are more traditional rather than political interests of the state and economic interest of big companies. Soft power has never been a strong side of Russian policy in the post-Soviet era."
For the dearth of vital economic information, Russian Foreign Ministry, Department of Press and Information could grant media accreditation to, at least, a few African journalists to work in Russia. That could help bridge the business information gap. Most often, African political leaders and corporate business directors have to depend on western media reports about developments in Russia, according to the views of many policy experts.
O. Igho Natufe, PhD (McGill), research professor at the Centre for Studies of Russian-African Relations and Foreign Policy of African Countries, whose book "Russian Foreign Policy in Search of Lost Influence" published recently, explained that in order to improve overall relationship, Russia has to review its policy strategies and one surest way is to employ the soft power in dealing with Africa. Russian authorities have to acknowledge that the media has a huge role to play, thus frequent exchange of visits by Russian and African journalists as well as regular publications of economic and business reports could help create public business awareness and further raise to an appreciable levels the relationship between the two countries.
Olga Kulkova, a research fellow at the Center for Studies of Russian-African Relations, Institute for African Studies in Moscow, also noted in her opinion article that "in the global struggle for Africa, Russia is sadly far from outpacing its competitors. In terms of stringency of strategic outlook and activeness, the country is seriously lagging behind China, US, EU, India, Brazil."
For example, at the Forum on China-Africa Cooperation (FOCAC) meeting, both China and Africa have fixed a "China-Africa Press Exchange Center" in China to encourage exchanges and visits between Chinese and African media, and China already supports frequent exchange of correspondents by media organizations of the two sides. Most probably, Russian authorities both in the Kremlin and in the Foreign Ministry have to learn from some of these China's policy directions with Africa!
Kulkova suggested strongly that "Africa needs broader coverage in Russian media. Leading Russian media agencies should release more topical news items and quality analytical articles about the continent, on-the-spot TV reports in order to adequately collaborate with African partners and attract Russian business to Africa. More quality information about modern Russia should be broadcast in African states. Indisputably, it would take a lot of money and efforts, but the result will pay off."
Russia ought to take that into account if it wants to improve the chances for success in Africa. All the leading foreign countries have been doing that quite efficiently for a long time, Kulkova noted. But is anybody listening to all these?
Besides other factors hindering Russia's move to Africa, Maxim Matusevich, director of the Russian and East European Studies program at Seton Hall University in New Jersey, says it seems that there are few areas of mutual economic interest between the Russian Federation and sub-Saharan African states. Ironically, many African nations suffer from the same affliction that has negatively impacted western investments in Russia: unfriendly investment climate/s/, unpredictable and capricious regimes, rapacious elites and a lack of rule of law.
Trade experts have also been looking at ways to improve trade relations and economic cooperation with Africa. For instance, Andrey Efimenko, an expert at the Russian Chamber of Commerce and Industry said in an exclusive interview with me that CCI of Russia has closely monitored the activities of Russian companies in Africa.
"Unfortunately," Efimenko regrettably pointed out, "some large Russian companies operating on the African market, has managed to establish itself negatively in a number of countries. This is primarily due to ignorance of cultural peculiarities of the region, the lack of social responsibility, failure to completely fulfill contractual obligations. These cases damage the image of Russia and Russian companies with further entering the African market."
Russian researchers have their own explanations too. "Until recently, Africa was poorly represented in macro-economic forecasting and research, especially in terms of Russian-African relations," wrote Professor Aleksei Vasiliev and Evgeny Korendiasov both from the Russian Academy of Sciences, Institute of African Studies (IAS). Professor Vasiliev, a former presidential envoy to African countries and Korendiasov, a former Russian ambassador to the Republic of Mali and Burkina Faso.
They both authored an article published in June 2013 that Russia has officially declared promoting relations with Africa a priority goal. Assurances made by Russian officials in their statements that Africa is "in the mainstream of Russia's foreign policy" have not been substantiated by systematic practical activities, and the development of relations between Russia and Africa has so far nothing to boast about."
Without doubts, Russia's major lines of Russia-African partnership in the long-term perspective include developing investment cooperation, widening Russian companies' presence in the African markets through increased deliveries of industrial and food products, enhancing Russia's participation in driving the economic development of Africa. On the other hand, access to Russian market for African countries should also be simplified.
Official statistics on trade and investment are hard to find. Internet search simply found out that Russia's trade turnover with the countries of sub-Saharan Africa for the period from January to December 2015 was only estimated at US$ 3.3 billion.
'Full scale' humanitarian crisis unfolding in Ethiopia's Tigray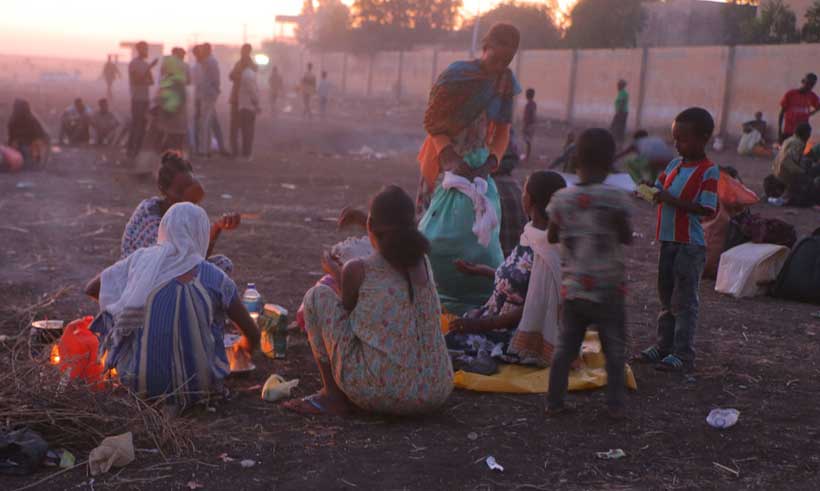 A "full-scale humanitarian crisis" is unfolding as thousands of refugees flee ongoing fighting in Ethiopia's Tigray region each day to seek safety in eastern Sudan, the UN refugee agency (UNHCR) reported on Tuesday.
More than 27,000 have now crossed into Sudan through crossing points in Kassala and Gedaref states, as well as a new location further south at Aderafi, where Ethiopian refugees started crossing over the weekend, according to UNHCR.
The scale of the influx is the worst that part of the country has seen in over 20 years, according to the agency.
"Women, men and children have been crossing the border at the rate of 4,000 per day since 10 November, rapidly overwhelming the humanitarian response capacity on the ground," said Babar Baloch, UNHCR spokesperson, briefing reporters in Geneva.
"Refugees fleeing the fighting continue to arrive exhausted from the long trek to safety, with few belongings", he added.
According to news reports, Ethiopian Prime Minister Abiy Ahmed, has indicated the military operation that was launched in response to the reported occupation of a Government military base by Tigrayan forces nearly two weeks ago, would continue, although he said it was now in its "final phase".
'Needs continue to grow'
UN agencies, along with relief partners have ramped up assistance – delivering food rations, hot meals and clean water, as well as setting up latrines and temporary shelters. They are also supporting the Sudanese Government in its response. But the needs continue to grow.
The UN World Food Programme (WFP) is also supporting other humanitarian workers in its response, providing fuel for vehicles and generators in remote locations. The UN Humanitarian Air Service, managed by WFP, has also increased flights from three times per week to daily flights for aid workers.
Since Saturday, UNHCR has relocated 2,500 refugees from the border to Um Raquba settlement site, in eastern Sudan. There is however, a "critical need" to identify more sites so that refugees can be relocated away from the border and can access assistance and services, said Mr. Baloch.
UNHCR has also issued an emergency fundraising appeal, through which people can help provide urgent, lifesaving assistance to refugees. Click here to make a donation
'On standby' in Tigray
Meanwhile in the Tigray region of Ethiopia itself, lack of electricity, telecommunications, fuel and cash, continue to severely hamper any humanitarian response, the UNHCR spokesperson said.
"After nearly two weeks of conflict, reports of larger numbers of internally displaced grow daily, while the lack of access to those in need, coupled with the inability to move in goods to the region, remain major impediments to providing assistance," he said.
UNHCR and partners are on standby to provide assistance to the displaced in Tigray, including basic items, when access and security allow.
The conflict is also a major ongoing concern for the Eritrean refugee population of nearly 100,000 in Tigray, who are reliant on assistance from UNHCR and partners.
"Potential for further displacement of refugees inside the country is increasingly a real possibility … The humanitarian situation as result of this crisis is growing rapidly" he warned, reiterating UNCHR's call for peace and urge all parties to respect the safety and security for all civilians in Tigray.
Russia to Build Naval Facility in Sudan
Emerging from the first Russia-Africa Summit held in Sochi a year ago, Russia will make one huge stride by establishing a naval facility in Sudan. This marks its maritime security presence in the Mediterranean and the Red Sea region. Sharing a northern border with Egypt, Sudan is located on the same strategic coastline along the Red Sea.
According to the executive order, the published document says "the proposal from the government of the Russian Federation to sign an agreement between the Russian Federation and the Republic of Sudan on creating a facility of the Navy of the Russian Federation in the territory of the Republic of Sudan be adopted."
It also authorizes "the Defense Ministry of Russia to sign the aforementioned agreement on behalf of the Russian Federation." The document stipulates that a maximum of four warships may stay at the naval logistics base, including "naval ships with the nuclear propulsion system on condition of observing nuclear and environmental safety norms."
Earlier, Prime Minister Mikhail Mishustin approved the draft agreement on establishing a naval logistics base in Sudan and gave instructions to submit the proposal to the president for signing. The draft agreement on the naval logistics facility was submitted by Russia's Defense Ministry, approved by the Foreign Ministry, the Supreme Court, the Prosecutor General's Office and the Investigative Committee of Russia and preliminary agreed with the Sudanese side.
As the draft agreement says, the Russian Navy's logistics facility in Sudan "meets the goals of maintaining peace and stability in the region, is defensive and is not aimed against other countries."
The signing of the document by the Russia president shows the positive results of negotiations, the possibility of constructing a naval base in the region, over the years with African countries along the Red Sea and in the Indian Ocean.
During a visit by then-President of Sudan Omar al-Bashir to Moscow in November 2017, agreements were reached on Russia's assistance in modernizing the Sudanese armed forces. Khartoum also said at the time it was interested in discussing the issue of using Red Sea bases with Moscow.
On the Red Sea and the Gulf of Aden, Russia had a naval base in Somalia during the Soviet days. Currently, Djibouti hosts Chinese and American naval bases. China's military base in Djibouti was set up to support five mission areas. India is another Asian nation that has increased its naval presence in Africa. In order to protect its commercial sea-lanes from piracy, it has established a network of military facilities across the Indian Ocean.
Will South Sudan follow its northern neighbour's lead?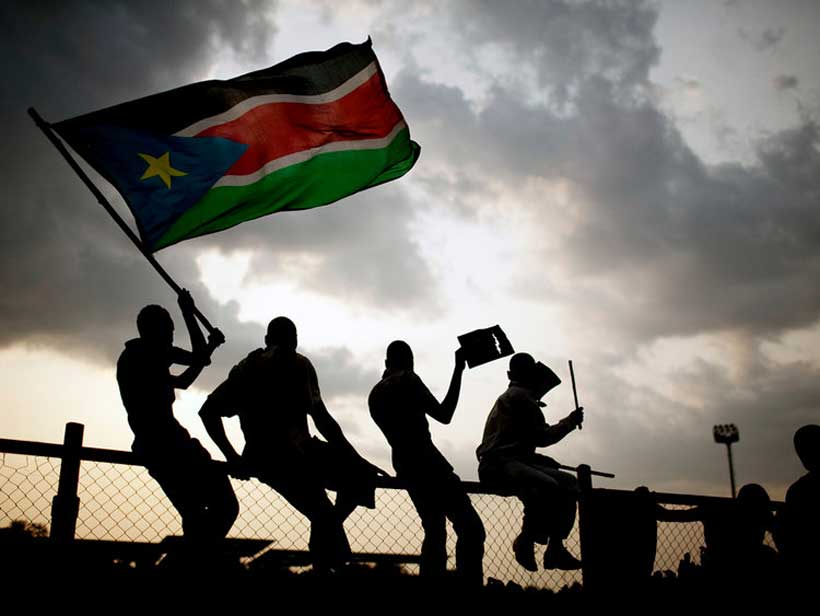 As the world watches to see whether President Trump accepts the US election results, few have noticed thatcivil war is looming in Ethiopia, after Prime Minister Abiy Ahmed announced that he was sending troops to the Tigray province. This imperils not only Africa's second most populous state but its neighbours, Sudan and South Sudan, as well.
Sudan has had a good run recently and is in a better position to weather any regional conflict. In a surprise movelast month, President Trump announced Sudan's removal from the US State Sponsors of Terrorism List (SST)in exchange for normalising relations with Israel. The US is understood to have sweetened the deal with a raft of economic and political incentives, including humanitarian assistance and high-level trade delegations. It would also support Sudan in its discussions with international finance institutions on economic and debt relief.
Since the toppling of President Bashir in 2019, the new transitional government, led by Prime Minister Hamdok, has focused on reviving Sudan's economy and managing its $60bn debt burden. Hamdok faces a severe economic crisis, aggravated by the Covid-19 pandemic, high inflation and the worst flooding in decades, that has affected more than 800,000 people and destroyed homes and large tracts of farmland just before the harvest. Food, bread and medicine are in short supply.
Thesanctions removal means that Sudan can now expect substantial assistance from the International Monetary Fund and the World Bankand unlock investment into its fledgling economy.
This is good news for Sudan. But where does it leave its neighbour, South Sudan?
The international community had high hopes for South Sudan when it announced independence in 2011. But its optimism was misplaced. It never understood the Sudanese conflict that began with British colonialism and erupted after the British left in 1956. It wasn't just a war between the Government of Sudan and the southern Sudanese rebels. Nor was it a fight between the Islamic North and the Christian South. It was a fight over resources and power.
South Sudan continues to fight. After its first post-independence civil war in 2013 and its endless cycle of violence and retribution, South Sudan is now as unstable as it was before it seceded from Sudan. To accommodate the different factions and keep old military men in power, the South Sudanese government and bureaucracy is peopled with those loyal to the former rebels.
Few have the skills needed to manage the country properly. They have squandered their oil opportunity, through mismanagement and corruption. With falling oil growth demand, oil is unlikely to remaina sustainable revenue source. This will challenge the South Sudanese economy which is 90% reliant on oil.
South Sudan is also facing multiple sanctions. In 2014, the international communityimposed travel bans and asset freezes, as well as an arms embargo. In 2018, the EU designated sanctions against individuals involved in serious human rights violations, alarmed by "the outbreak of a destructive conflict between the Government of South Sudan and opposition forces in December 2013." Most recently, the US added First Vice President of South Sudan, Taban Deng Gai to its Global Magnitsky sanctions list for his involvement in the disappearance and deaths of human rights lawyer Samuel Dong Luak and SPLM-IO member Aggrey Idry.
If US foreign policy towards Sudan was driven by religious and ideological interests in the 1990s and 2000s, what we are now seeing is a shift to transactional diplomacy. There is no reason to think that President Biden would change course.
South Sudan is watching closely. It may be why it has instructed a US lobbying firm to allegedly lobby for their own sanctions removal. It is also why it welcomed a peace deal between Sudan and five rebel groups in September, paving the way for increased oil export cooperation with its neighbour.
But stability in the youngest African state is fragile. Even with a recently signed peace agreement between former foes, President Kiir and Vice-President Machar, violence is always lurking. South Sudan is plagued with the same environmental challenges of flooding and poor harvests. The fighting in Ethiopia will not help.
As South Sudan looks to the North, it will see a New Sudan, unshackled by the weight of its history and benefitting from international goodwill. Will this encourage South Sudan to look forward instead of back? Or will it unleash demons from the past?
Let's hope that the international community pulls itself away from Trump's horror show and starts paying attention to East Africa. It may be a long winter.