DMCA Abuse: How corporations are using US copyright law to harass and silence individuals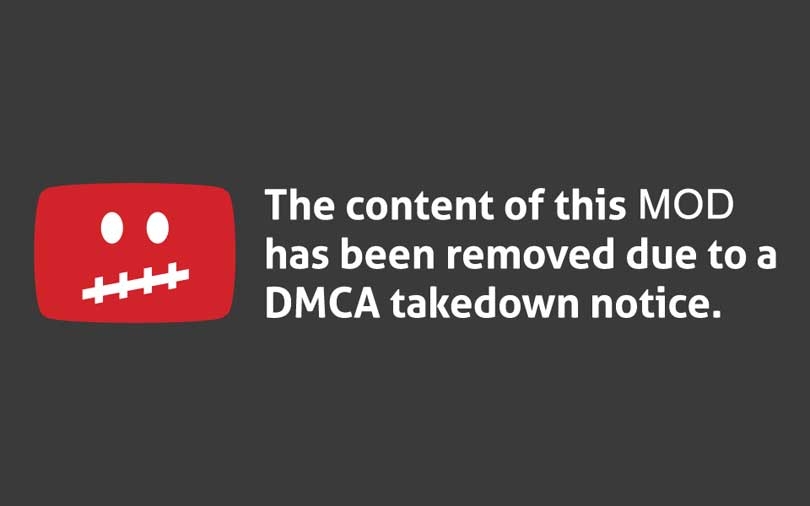 The Digital Millennium Copyright Act (DMCA) was unanimously passed by the United States Senate on 12th October 1998, and signed into law by President Clinton on 28th October the same year. The Act was put into law to interpret and enact two 1996 World Intellectual Property Organization (WIPO) treaties which dealt with copyright circumvention and providing Internet service providers (ISP) and online service providers (OSP) safe harbour against copyright liability, provided they meet specific requirements.
The DMCA criminalizes the production and dissemination of technology, devices, or services intended to circumvent measures (commonly called digital rights management) that control access to copyrighted works. Further, the DMCA also criminalizes the act of circumventing any access control, even if there is no actual infringement of the copyrighted material itself, i.e., providing a mere link to a third site where suspected copyright material exists is criminal.
The Act has extended the reach of US law beyond its traditional geographical jurisdiction. Moreover, the Act has given copyright right holders a "lethal weapon" to utilize against parties who allegedly breach their claimed copyright. That is, the ability to claim copyright breach directly against any individual. Further, the Act enables copyright holders to force ISPs and OSPs to take down any identified alleged infringing material immediately from any internet site.
However the Act doesn't give respondents any recourse against a DMCA takedown notice before any material is taken down by the ISPs and OSPs.
Through the DMCA takedown notice procedure a copyright holder becomes a prosecuting judge. A copyright holder need only serve a takedown notice on an ISP or OSP to take down any third party's material from the internet to have it instantly removed.
The rules and procedures of this process are prescribed under section 512 of the Act. ISPs and OSPs are given immunity from prosecution from both the copyright holders and respondents to takedown notices, if they strictly adhere to the takedown and counter-takedown notice procedures prescribed in Section 512.
This 'safe harbor' provision gives ISPs and OSPs incentive to cooperate with copyright holders who are in the majority corporations. Section 512 even exempts ISPs and OSPs from 'good faith' in the removal of any material, i.e., they may know the takedown notice is flawed in some way, providing the procedures are followed. In effect ISPs and OSPs become the agents of the copyright holders and aren't obliged to consider the interests of their users, except through facilitating the counter-takedown notice procedure.
As mentioned above, the material identified in any takedown notice must be removed from the site identified. The respondent can only respond to the copyright holder through issuing a counter notice which identifies the person who put up the material, submits to the jurisdiction of a US court, and subjects the respondent to the laws of perjury in the response. It is the responsibility of the ISP or OSP to pass on the counter notice to the copyright holder and if legal action hasn't been taken against the respondent in the takedown notice within 10-14 days, the ISP/OSP may reinstate the original material to their website.
The DMCA takedown notice procedure deems a respondent of a takedown notice guilty. There is no provision for a hearing from the respondent to either the purported copyright holder or ISP/OSP before the material is removed. At a minimum any material subject to a takedown notice cannot reappear for at least 14 days.
The takedown notice procedure is dreadfully biased towards the purported copyright holder. Section 512 gives copyright holders protection and power over respondents to takedown notices. For example, unlike respondents who decide to file a counter notice, the copyright holder issuing the takedown notice in the first place, need not submit itself to the jurisdiction of the US legal system. The issuer of a DMCA takedown notice may be, and is in many cases, a foreign corporation with no intention to submit itself to the jurisdiction of US law. The corporation can use the DMCA for convenience to rid the internet of some material at its own whim, where it is almost practically impossible by a respondent to make legal claim for issuing a false takedown notice.
If a respondent of a DMCA takedown notice takes a copyright holder to court, there is no guarantee that the issuer of the notice will submit itself to US law, unless it is already a US legal entity. Even within the US itself, some issuers of takedown notices have escaped jurisdiction of the US court system.
Sadly, US case law has tended to protect the issuers of false takedown notices. In 2004, the decision in Rossi V. the Motion Picture Association of America found that the DMCA takedown notice issuer had to actually know their claim was false and not merely lazy or mistaken for a respondent to succeed in their claim against a party who issued a false takedown notice.
Further, the issuer of a DMCA takedown notice bears little responsibility for false notices. Although Section 512 (f) makes the issuer of any false notice liable for damages, the cost, time and effort to take a copyright holder to court for issuing a false notice according to current case law in the United States would most likely only compensate the respondent for his or her legal costs in direct relation to the takedown notice and minimal damages.
There is nothing within Section 512 that restrains copyright holders from issuing DMCA takedown notices through the principle of fair use. The legally enshrined principle of fair use allows for the copying of small amounts of material for comment, criticism, or parody. Such use can be done without the need to get permission from the copyright holder. Section 1201 (c) states the underlying substantive copyright infringement rights, remedies, and defences, doesn't allow the use of fair use for defence of a DMCA takedown notice. Fair use is not exempted as a circumvention action and has thus not exempted from criminality under DMCA.
This weakness in the DMCA has allowed for the exponential growth of DMCA takedown notices since the Act became law almost 18 years ago.
Twitter receives about 10,000 DMCA takedown notices per month which has grown 58% from the year before. WordPress receives about 700-800 DMCA takedown notices per month, up 55% from the year before. Google receives about 80,000 DMCA takedown notices per month, which has grown also around 50% in volume from the previous year. If the fair use provision was upheld in section 512, the number of takedown notices would be far less and more manageable by ISPs and OSPs to handle. Instead we are reaching a situation where free speech, expression, and even creativity are being stifled by the DMCA.
Earlier this year Jennifer Urban and Brianna Schofield from University of California, with Joe Karaganis of Columbia University found in a 160 page in-depth study looking at 100 million notices, that more than 32% of DMCA takedown notices were either flawed or had characteristics which raised questions about their validity. This equates to more than 35 million notices. This somewhat agrees with Twitter's own data indicating that around 33% of notices it receives are ineffective. WordPress found 60% of the DMCA takedown notices it receives as being ineffective.
One very recent case that illustrates the above issues and highlights several sinister aspects of DMCA abusers' behaviour relates to the International Olympic Committee (IOC) and its Legal Director Howard Stupp. Howard Stupp is well known for his vigilance in protecting IOC intellectual property, and even made a ban on the use of short GIFs on social media during the recent Olympic Games.
Stupp instituted an automated system which systematically searched the internet for key words. The system was so sophisticated that winners' names were added as key words to pick out new postings during the games. However what was apparently absent was any human interface to ensure that the system didn't mistakenly highlight postings that didn't breach IOC copyright. As a result in one such case, a DMCA takedown notice was sent to Twitter claiming a posting had breached IOC copyright by showing a GIF of the recent games, when in fact the Tweet was posted weeks before the games and GIF was of another sporting event not under the jurisdiction of the IOC.
The Tweet subject to an IOC DMCA takedown notice issues by Howard Stupp
A partial screen shot of the DMCA takedown notice issued by Howard Stupp
Like the example above, the use of automated systems leads to questions about accuracy and fairness in due process of copyright holders issuing DMCA takedown notices. Human interface is required to ensure copyright holders exercise a duty of care. Automated search systems have turned the DMCA takedown system into a massive fishing expedition where individuals who breach copyright may be caught along with a large group of innocent individuals.
In the case above, the recipient of the DMCA takedown notice issued by the IOC attempted to contact the organization through the email given in the takedown notice (The issuer of a DMCA notice doesn't have to state their address like the requirement for respondents to do so) to point out their mistake, but this was to no avail. Repeated emails were just left with silence.
The fact that the IOC refuses to enter into any correspondence with respondents indicates the principle of 'good faith' is not being adhered to.
The IOC, like many other corporations not registered in the United States are difficult to actually locate and thus beyond the jurisdiction of US law. This makes it extremely difficult to take any legal action against parties who issue false DMCA takedown notices. The DMCA takedown notice system is allowing people like Howard Stupp to act without any duty of care and legal responsibility. The IOC must be aware that some of its DMCA are false through mistaken identification of content (i.e., no one has checked the links the automated system has identified).
Organizations like the IOC will continue to issue frivolous takedown notices in a contemptuous and arrogant manner, and ISP/OSPs like Twitter will continue to support large corporations against their own users because of the nature of the current takedown and counter notice procedures in section 512. These are all massive abuses of the system which must be corrected.
There are numerous other well reported abuses which indicate the DMCA is being used by corporations for other motives than seeking out copyright infringement. Warner Bros filed DMCA takedown notices with Google as a tool to takedown websites which would lead to possible infringing content, rather than infringing content on websites as the DMCA specifies. Sony has been trying to obtain license fees on the fair use of their copyrighted material. A web security firm used the DMCA takedown system to silence a vocal critic of its services in the guise of copyright infringement. The London Sunday Times sent a DMCA takedown notice to eliminate a critical article written in The Intercept. Some organizations have issued DMCA takedown notices against bloggers just to find out their identity. The DMCA takedown notice procedure is cheaper to utilize against critics than using defamation laws, which many corporations are taking advantage of. People with a grudge use the DMCA takedown notice procedure to attack and force suspension of their social media accounts.
The safe harbour provision of Section 512 makes the ISP and OSP willing collaborators with organizations which use DMCA takedown notices as a tool for other agenda that the Act was not intended for.
DMCA takedown notices only allege breaches of copyright infringement. DMCA takedown notices do not prove cases of copyright infringement.
This is a denial of natural justice where the takedown and counter notice procedure assumes guilt before innocence, contrary to common law.
With the large number of DMCA takedown notices coming in to ISP/OSPs, it is time consuming and costly for these organizations to deal with each individual notice. They are doing the work of copyright holders and bearing all the costs involved.
The unbalanced onuses placed upon the recipient in filing a counter notice, and fear of the costs of defending any potential action in a court of law is the probable reason why there are very few counter notices. DMCA takedown notices, as can be seen by the example above are intimidating to many people who receive them. Further, liability is unbalanced and favours copyright holders. Many corporations don't fear suits as they aren't within the jurisdiction of a US court unlike the respondents who must formally put themselves under US court jurisdiction in filing a counter notice.
Large corporations like Sony, Disney, Comcast, Viacom, and others used automated systems to issue DMCA takedown notices which often misidentify material. This is an injustice upon innocent parties who are at risk of having their social media accounts closed if they receive three takedown notices under the multiple offender provision of the DMCA.
The DMCA takedown notice procedure has harassed many internet and social media users, silenced critics of corporations, and disrupted people running blogs. Section 512 (f) is toothless in restraining corporations using automated software and takedown notices go on 'fishing expeditions' to seek out copyright infringers. Innocent peoples' rights are being violated and in some cases damage done to them where no practical recourses exist to remedy the injustice. The Howard Stupps of the corporations are free to run their agendas disregarding the principles of 'good faith' and fairness. They appear immune from responsibility for their reckless actions.
Section 512 has failed to protect people from false takedown notices and allowed the DMCA to be abused by corporations for their own ends. The use of the DMCA to silence critics and eliminate articles written by journalists in all probability if challenged in a US court could even be found unconstitutional due to its incongruence with the 1st Amendment that guarantees freedom of speech and the press.
Let's hope the US Copyright Office corrects these shortfalls of the DMCA in its current review of the legislation and considers the introduction of statutory damages and/or bonds to decrease the issuing of false notices.
OTT broadcast and its censorship: Whether a violation of freedom of speech and expression
The whole world, owing to coronavirus pandemic, is enveloped in the darkness. It has wreaked havoc on almost all the aspect of human lives. The educational institutions, theaters and cinemas all have been shuttered. Public gatherings, to maintain the social distancing, have been firmly discouraged. Further, the pandemic has significantly modified the media and entertainment consumption patterns. Social lives ventured into digital environment as a result of people being cramped to their homes. People have switched to several sources of entertainment from the comfort of their own homes and over-the-top ("OTT") platforms have proven to be a major source of entertainment.
OTT platforms have grown exponentially and taken over the industry. OTT platforms expedites streaming of video content over the web. Several OTT platforms such as Netflix, Amazon, Disney Hotstar, Disney+, Apple TV+, Hulu, etc., have primarily ousted the traditional television service. The notification issued by the Central Government of India aimed at getting online media platforms and content on OTT platforms within the jurisdiction of the Ministry of Information and Broadcasting has been making the rounds in recent times. The cabinet Secretariat, on November 9, 2020, released a notification amending the Government of India (Allocation of Business) Rules, 1961. It has incorporated two new entries to the second schedule of the Rules namely Films and Audio-visual programmes provided by online service provider as well as News and Current Affairs. This action is attributed to the fact that there is large amount of an unrestricted content available on the web as well as lack of an adequate regulatory regime in place to protect its users.
Universal self-Regulation code
The Internet and Mobile Association of India (IAMAI) had come up with a Universal self-Regulation code (code) to administer the content available on OTT platforms. The code was primarily adopted by the fifteen OTT platforms namely zee 5, Viacom 18, Disney Hotstar, Amazon Prime Video, Netflix, MX Player, Jio Cinema, Eros Now, Alt Balaji, Arre, HoiChoi, Hungama, Shemaroo, Discovery Plus and Flickstree. SonyLIV and Lionsgate too have recently signed the code. It was manifestly stated in the code that The Information Technology Act, 2000 (IT Act) is the main governing framework when it comes to online content. The values enshrined in Article 19 of India's Constitution, namely the Right to Freedom of Speech and Expression, direct the internet and material on the internet. A policy for the digital content sector has to be drafted in line with Article 19 of the Indian Constitution i.e. the Right to Freedom of Speech and Expression, and any constraints on the aforesaid right should be fall within the purview of constitutional restrictions set forth in Article 19(2) of the India's Constitution.
Further, the code had delineated a mechanism pertaining to (i) Age Classification (the code had particularized the certain categories for standardized age classification namely All ages, 7+, 13+, 16+ and 18+) (ii) Appropriate content specification ( a content descriptor appropriate to each piece of content that demonstrates and tells the viewer about the essence of the content while also advising on viewer discretion) and (iii) Access control Tools( to regulate access to content, signatories to the Code may implement technological tools and measures for access control i.e. PIN/Password.) The code had also established the perspicuous grievance redressal and escalation process to lodge complaint regarding non-adherence to specified guidelines. The MIB, however, has repudiated the proposed code since it did not explicitly categorize the prohibited content. Further, there is no independent third-party oversight and a transparent code of ethics. The MIB instructed IAMAI to seek guidance from the Broadcasting Content Complaints Council (BCCC) and the News Broadcasting Standards Authority (NBSA) self-regulatory frameworks.
A public interest litigation was consolidated in October, 2018, before the hon'ble Delhi High court by Justice For Rights Foundation to draught certain guidelines for modulating the content available on OTT platforms. The MIB while filing the counter affidavit stated that digital platforms are not required to procure a license from them to exhibit their content and the same is not controlled by them. The Ministry of Electronics and Information Technology (MEITY) has also mentioned that they do not oversee internet content and there exists no mechanism for monitoring or licensing an agency or establishment that posts content on the internet. Nevertheless, it was claimed that the provisions concerning IT are applicable, and concerned legislative authority having jurisdiction under the aforesaid Act is authorized to take action using the power granted to them under section 69 of the Act which involves directives for interception, surveillance, or data encryption. Further, under Section 67 of the Act there are penalties pertaining to posting or disseminating obscene information in any digital form. Accordingly, the court while dismissing the petition opined that it cannot grant a mandamus for the creation of regulations when the IT Act already contains stringent restrictions and currently the foregoing petition is pending in the hon'ble supreme court.
Positions of the law in regards to film screenings
A film must be certified by the Central Board of Film Certification before it can be displayed or distributed in cinemas or on satellite, and the content is constrained by existing laws. The CBFC was established by the Cinematograph Act of 1952. When it was established, it was designated as the Board of Film Censors. It was amended in 1959 to give it the authority to certify a picture for mass consumption. The Cinematograph Act of 1952, the Cable Television Networks (Regulation) Act of 1995, and the Cable Television Networks Rules of 1994 are among the laws that govern the industry. However, there is no such particular legislation for regulating material on OTT platforms. The government by virtue of Article 19(2) of Indian constitution can impose restrictions on freedom of speech and expressions in the interest of sovereignty and integrity of India, security of state, friendly relations with foreign countries, public order, decency or morality and so on. Consequently, broadcasted content has often been a restricted matter. In K.A. Abbas v. Union of India and Another[1], the constitutionality of censorship was initially challenged. The hon'ble supreme court has upheld the constitutionality of censorship under Article 19(2) of the India's constitution and stated that films must be viewed differently from any kind of art and expressions because a motion picture can elicit more intense emotional response than any other product of Art. However, such censorship should not be exercised to imposed an undue restriction on freedom of speech and expression.
The constitutionality of censorship was also disputed in S. Rangarajan v. P. Jagjivan Ram [2]wherein the hon'ble supreme court has held that the board's criterion for appraising the films must be that of an ordinary man with common sense and wisdom rather than that of a hypersensitive mind. The Moral values ought not to be compromised in the realm of any social change. The concept of "Dharam" should not be disrupted by the immoral norms or standards. However, it does not suggest that censors must embrace a conservative perspective. They should be resilient to social change and go with the topical environment. The film is the most legitimate and significant medium for addressing topics of public concern. The producer has the right to broadcast his own message, which others may or may not concur with. The state, regardless of how hostile to its policies, cannot suppress open debate and expression. The democracy is basically a government by the people based on open debate. The democratic form of administration necessitates citizens' active and informed engagement in the societal issue.
Furthermore in, Phantom Films Pvt. Ltd. And Anr. V. The Central Board of Certification[3], it was said that we are governed in a democratic manner. We can't expect everyone's head and intellect to be the same in a democracy. Freedom to think and act in a different way is at the heart of democracy. The beauty of democracy is the diversity of viewpoints, ideas, and manifestations. It's unrealistic to expect everyone to exhibit themselves in the same way. In the film business, new blood is being infused. This new blood is revved up and eager to get their feet wet in the industry. The film business and the general public have embraced such new blood. Their effort has been recognized and praised by the government. These works are predicated on a certain way of thinking that is unique to them. They have their own opinions and ideas on how the film business should operate, as well as how the medium altogether must be managed. Profanity, obscenity, and depravity do not shock human emotions. Such situations and discussions must be seen in their entirety. The narrative must be perused in its totality and thought upon. It is not appropriate to choose a few phrases, lines, conversations, or situations and venture into the board's resolution. Certainly, the state, and notably the Central Board of Film Certification, cannot attempt to sculpt and dominate public opinion under the guise of purported public interest or audience preference. That would be terrible, as it would hit at the heart of democracy and civil liberty, which are held in such high regard by everybody. The goals of film certification, consequently, cannot be achieved by disregarding the Constitutionally guaranteed right or by fully undermining and disappointing it. A movie has to be watched on its own and judged accordingly. The plot, subject, background, and location in which it is created, the message it aims to express, and the entertainment, among other things, would all have to be assessed using section 5B's standards.
Should OTT platforms be governed by a code of self-regulation?
Self-regulation is presently the only option available to such platforms in order to maintain the ability to broadcast material without undue censorship. Because unreasonable restriction would impede the creative flexibility of OTT platforms. It will assist platforms in conducting themselves in an ethical and fair manner while also safeguarding the interests of their users. It would protect content producers' artistic freedom by promoting creativity and upholding an individual's right to free speech and expression. The general public desires to view the content in its original and untainted state. They strive to understand artwork in its most primitive sense. The fundamental role of government agency is to maintain the fair field, not to inhibit innovation and ingenuity by placing limitations in a tech industry.
Self-regulators' competence allows them to adjust their regulations more quickly than government agencies in reaction to technological advancement. More significantly, independent of any technological change, the self-regulator is better equipped to decide when a rule should be modified to improve compliance. Self-regulation has the ability to make compliance more appealing. It develops regulations based on an expert's level of understanding, customized to the specific sector. These rules are viewed by regulated entities as more "reasonable" from the inception owing to their involvement[4].
Conclusion
The MIB by virtue of the amendment has now can regulate and draught policies regarding digital media and online streaming on OTT platforms. However, such governmental intervention can considerably jeopardize the constitutional right to freedom of speech and expression. The suppression of freedom of speech and expression is what censorships is all about. The freedom of speech and expression suggests that right to manifest one's thought via words of mouth, writing, picture and any other means. The freedom of speech is one of the most well-known and fiercely protected civil rights against government encroachment. In modern democratic societies, it is generally considered as an essential notion. Every citizen of a democratic nation has the freedom to express his or her opinions on various issues. Thousands of viewpoints are disseminated around the country via various channels. A film director has the freedom to manifest himself and gives effect to his thoughts, even though others may not concur with him. An exhibition of films as well as documentaries cannot be prohibited for purely speculative reasons since prohibiting motion pictures is tantamount to suppressing the right to freedom of expression and speech. Restrictions upon Individual's freedom of speech and expression must only be permitted if they are required to avert severe harm from being perpetrated. It is critical to have a healthy and extensive amount of free expression in order to assert a thriving and well- functioning democracy. Democracy, otherwise, is obsolete and akin to a totalitarian dictatorship[5]. It should be up to the public to determine what they want to see and what they don't want to watch. Thus, the cornerstone to safeguarding artistic freedom is a sustainable self-governance paradigm.
---
[1] K.A. Abbas v. Union of India and Another (1970) 2 S.C.C. 780
[2] S. Rangarajan v. P. Jagjivan Ram (1989) 2 S.C.C. 574
[3] Phantom Films Pvt. Ltd. And Anr. V. The Central Board of Certification 2016 S.C.C. online Bom 3862: (2016) 4 AIR Bom R 593: AIR 2017 (NOC 62) 29
[4] Id. at 13
[5] Subhradipta Sarkar, RIGHT TO FREE SPEECH IN A CENSORED DEMOCRACY, UNIVERSITY OF DENVER SPORTS
AND ENTERTAINMENT LAW JOURNAL 62, 84 ,89 (2009)
What Determines Taliban Government's Legitimacy?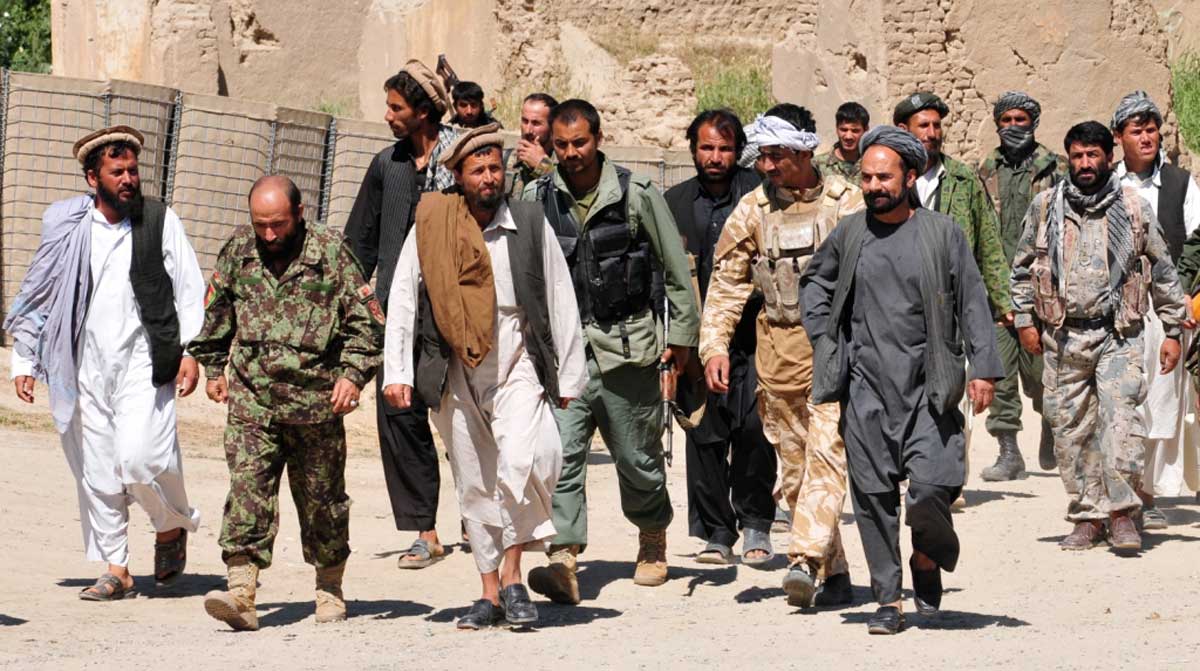 With the fall of Kabul, and the evasion of President Ashraf Ghani, the Taliban has taken over the reins of Afghanistan. States like Pakistan and China have already expressed their willingness to "work with the Taliban" thereby legitimizing the Taliban government, whereas India has refused to recognize this "reign of terror". The jurisprudential question of legitimacy arises here because the transfer of power in Afghanistan was through a coup d'etat which constitutes an extra-constitutional means of formation of government. Governments desire legitimacy because it gives them the right to rule and an acceptance on the international and domestic levels.
The most accepted theory in this regard is Hans Kelsen's Pure Theory of Law. Kelsen, a positivist, claimed that law was contaminated by sociological impurities and morality, and focussed his theory on law alone. He based the legitimacy of the new order of government on its efficacy, and a rule was said to be efficacious when individuals regulated by it "behave, by and large, in conformity" with it. When the new order was efficacious, the coup was said to be successful, and the new government was held to be a legitimate one. Kelsen's theory was widely accepted to uphold governments after coups such as in The State v. Dosso (Pakistan; 1958), Madzimbamuto v. Lardner-Burke (Southern Rhodesia; 1968), and Uganda v. Commissioner of Prisons (Uganda; 1966), among others. Since Kelsen tries to purify laws from the socio-political aspects, he contends that that it is irrelevant why people comply with the law and it could even be out of pure fear. Thus, a rogue government such as the Taliban which is efficacious as it receives compliance out of coercion and not out of consent, would be a legitimate one from a Kelsenian perspective.
The primary criticism that arises to Kelsen's separability thesis is that he fails to distinguish between validity of law and its legitimacy. Critics have argued that while validity of law concerns with its authoritativeness, legitimacy depends on the virtue of justness and is contingent upon socio-political and moral factors. The issue lies with attaching legitimacy to the performance of the government. Instead, legitimacy should involve the questions of whether the government has the ability to demand the obligations out of voluntary conviction, provide for public goods such as the rule of law, protection of fundamental rights, etc., and function in a manner such that the society is generally benefitted. A study on legitimacy in seventy-two countries concludes that more the citizens are treated as rightful holders of political power, more legitimacy the government derives. This means that the virtue of legitimacy must flow from the citizens and the society and not from a coercive power that the top-down approach provides.
In the light of this, when the Taliban government is examined, it is realised that with its extremist ideology and terror activities in the past, it can hardly fulfil this criteria.While the 'good Taliban' has claimed that it will protect the freedom of press and not discriminate against women while allowing for their participation in the society within framework of Islamic law, these assurances will pacify only those who are unfamiliar with its history. Under the rule of Taliban in the years between 1996 and 2001, human rights were suspended, and political killings, rape, torture, amputation, and public executions were common place. A Taliban 2.0 which has emerged victorious against one of the major superpowers of the world, and has external support is unlikely to reform. Ideologically, they still remain the same movement committed to a puritan interpretation of Islam and this is evidenced by the fact that the barbaric Sharia law is in place once again. These baseless claims should be perceived as a political strategy to appease states into granting them de jure legitimacy because despite the jurisprudence of legitimacy developed, there is nothing in the international law that bars states like China, Russia, Pakistan or others from recognizing the rogue state of Islamic Emirate of Afghanistan. Therefore, the future of the Taliban and Afghanistan rests in the interplay of international actors.
Artificial Intelligence and International Refugee Law
Refugee rights are cosmological, binding, blended, co-dependent, and interconnected and constitute the basic structure of international custom [BASIC] encapsulating the national jurisdictions across the world. BASIC thrives on dignity; therefore, the word "refugee rights" can be delineated and defined in a single word–as per my understanding–called "dignity," as it is the issue of human dignity that we address in refugee rights. Therefore, refugee rights mean dignity, but the same has been further convoluted with the ascendance of Artificial Intelligence (AI) has presented new challenges to human equality in all walks of life. AI has reduced humanity in algorithmic calculations contrary to global human rights norms. AI does not recognize the significance of humanitarianism in its current form. It has envisioned a world of dynamic numerals that do not protect humanity and mitigate human sufferings in the Refugee Status Determination (RSD) procedures. Algorithmic humanitarianism is an idea suffering from the mechanical, technocratic, and scientific acclimatization of human existence devoid of ethics, justice, and morality. Machine-controlled calculations exclusively adjudicate the RSD procedures and immigration decisions. But the application of AI has also raised a host of issues relating to the data privacy, confidentiality, and use and misuse of data information collected by the governments, organizations, RSD officials, and immigration authorities from the refugees and asylum-seekers migrants, and stateless (RAMS). Such data may be exploited, employed, and maneuvered for geostrategic, geopolitical, geo-engineering, medico-research, socio-economic, and demographical purposes by the global, regional, and domestic institutions and governments. In human rights protection, refugee rights, and immigration decisions, AI has been adversely impacting RSD procedures and immigration judgments across the world.
Algorithmic Humanitarianism
Therefore, algorithmic humanitarianism has presented a compendium of questions than answers. Hence, AI lacks anthropogenic sensitivity, critical thinking, human subjectivity, and objectivity thresholds needed to appreciate the degrees of persecution and discrimination in RSD procedures and immigration decisions in violation of global human rights norms of refugee protection. Thus, there is a need to rummage and ruminate upon these issues by examining AI's application and assessing the impact thereof on the global human rights norms that sustain humanity and make human existence humane beyond the insight of algorithmic intelligence and discernment. There has to be a human-centric primacy of AI application while positioning refugee equalizers in the ADM Technologies Framework (ATF) for RSD Procedures viz-a-viz international human rights law (IHRL) challenges with the human rights-based approach (HRBA). Further, the equality framework of AI must constitute and advocate that algorithmic humanitarianism must be reprogrammed with new AI technologies impregnated with global human rights norms for sustainable artificial intelligence.
Peremptory acceptance of AI technologies and greater dependence upon AI by both national governments and the private sector and actors have led to growing apprehension regarding the potential adverse repercussions for the core principles of democratic societies like human dignity in diversity, ethical governance, democratic transparency, multicultural accountability, and pluralistic inclusivism. Therefore, there is an indispensable requirement for a framework of global governance to address the full range of societal challenges concomitant with AI inter-alia intimidations to the right to privacy, the right to access to information, the right to equal protection of the law, and the right to non-discrimination during immigration and repositioning of refugees consistent with the existing global human rights framework. Because the emergence of AI is a reality and it has penetrated in the universal institutional life of nation-states, also providing an opportunity for the human mind to utilize it in a manner that conforms and complements global human rights norms while taking into account the Limits of AI Reception, Laxities of AI Recantation, & Luxuries of AI Repercussion. In the future, artificial intelligence technologies might well substitute humans in the workplace altogether. But at least for the foreseeable future, businesses will derive far more value using AI to augment and enhance existing capabilities than automate away human jobs. All nation-states should establish an independent, empowered body to address all aspects of management and review for all types of ADM technologies employed by the national governments worldwide and put all existing and future AI models in the public domain for their scrutiny.
AI and Refugee Rights Equalizers
The free expression of ideas and opinions, freedom of association, the right to privacy and the right to access to information are digital equalizers for refugee rights in an age of AI propounded and protected within the ambit of IHRL framework such as Universal Declaration of Human Rights (UDHR), UN Covenant on Civil and Political Rights-1966 (ICCPR), UN Covenant on Economic, Social and Cultural Rights-1966 (ICESCR) along with Sub-international Human Rights instruments like AU's African Charter on Human and Peoples' Rights. But, unfortunately, these rights have become the pawns of online state surveillance and transgressions facilitated by the gigantic deployment of AI technologies. States have been using AI software against refugee rights defenders, peace activists, human rights journalists, civil society advocates, etc. The speed of technological development empowers individuals globally to utilize novel models of information and communication technologies to elevate the capability of governance structures, commercial establishments and civil society individuals to embark on data surveillance, collection, and an interception. Such steps in a digital age allow the circumvention and abuse of human rights enunciated in Article 12 of the UDHR and Article 17 of the ICCPR that have put a question mark on the future of the right to privacy of individuals, the rights of women, the rights of children, and the rights RAMS.
Moreover, the digital rights and the right to privacy prompted by AI technologies application become more sensitive in the case of the RAMS, particularly if the impact of AI might lead to the detention and deportation of RAMS to their homelands which might put their life at persecution. AI technologies have posed legal, ethical, and social implications for the international community of nation-states to deliberate upon positioning the potential refugee equalizers in the ADM technologies framework for RSD procedures. However, the impact of AI on RAMS and protection regime underscores the risks that AI, algorithms, machine learning, and related technologies may pose to the rights of RAMS, also acknowledging the openings AI technologies offer to augment the accessibility of the rights envisioned in the UDHR and UNCSR. But few questions remain to be answered: What are the positive and negative impacts, risks, and threats of AI technologies for RAMS and their protection rights? What is the legal framework that guarantees RAMS to have access to the Internet and Digital Rights? How does the current legal framework protect the rights of RAMS to access the Internet and their online privacy rights? How can AI enhance the welfare of the RAMS? How could AI make sure RAMS' access to education? How could AI ethics and policies protect and accommodate RAMS' rights and mitigate the risks they might face? And what are the predicaments that AI could be abused to circumvent internationally granted rights of RAMS?
The geopolitical ramifications make the challenges associated with Internet sensitive that paved the way for enhanced censorship on social media and other OTT platforms. By banning the websites or resorting to state censorship, the biggest casualty is free speech and privacy. Under such state censorship, online human rights defenders face prosecution and endure persecution at the same time. Unfortunately, IRL instruments do not envisage any reference to the digital or information rights of refugees. However, AI has massive potential to uphold and promote the rights of RAMS; conversely, it can also suppress them. For example, facial recognition technology can be impregnated with AI software to pinpoint and target the RAMS who challenge the repressive asylum regime in host countries and oppose the regime in their countries of origin. AI prognostic propensities might be subject RAMS to arbitrary detention and deportation.
IHRL Obligations
All nation-states must create a special task force (STF) to convene and assemble all ADM scientists & developers, national policy-makers, crucial stakeholders, prominent civil society institutions, educational institutions, and non-governmental organizations to adequately appreciate the actual and potential impacts of ADM technologies on global human right norms. Such steps would lay down the foundations for ethical, moral, and value-oriented dimensions to AI and its application while preserving human rights in RSD and immigration decisions. International refugee law and immigration is a realistic prism that provides a methodology to assess state practices, border control security apparatus and checking measures, global migration governance regime, worldwide criminalization of migration, and surging xenophobia. The RSD and immigration law operate at the intersection of municipal and international law and ensnares global human rights norms and international law. In Genesis, "And God said, let us make man in our image, after our likeness: and let them have dominion over the fish of the sea, and over the fowl of the air, and over the cattle, and overall the earth, and over every creeping thing that creepeth upon the earth. So God created man in his image, in the image of God created he him; male and female created he them." Therefore, in the current world order, nation-states have a constitutional scheme to respect international human rights obligations, internet governance with algorithmic transparency in the wake of invoking ADM technologies and their utilization.
ADM Companies and Beyond
Thus, most ADM companies contend with working independently without coordination and collaboration of their initiatives and productivities. It is incumbent upon the UN to lead and bring these companies to one platform while calibrating and coordinating their endeavours in confronting the challenges posed by AI governance. These ADM technology companies must work collectively to ensure that human rights are firmly entrenched in developing, designing, and deploying AI systems worldwide. As ADM technologies evolve and develop, innovative AI governance models have also become crucial for centrally positioning human rights obligations in the AI governance's operational trajectory. However, it is aptly impressive that all stakeholders and parties privy to the development, employment, and management of ADM technologies must have holistic and critical scrutiny of the actual impacts of AI application and its implications and repercussions on humanity.
Besides regulation, public procurement and standardization should also include human rights principles and rules, thus shaping AI's future. Public bodies and authorities should require that suppliers respect human rights while designing, developing, and deploying AI technologies that they intend to supply. Finally, AI protocols should be based on technical standards incorporating human rights rules and principles. These standards should be set forth by a collective body with global reach and representing the different sectors of society, including industry, states, civil society, international organizations, and academia.