DMCA Abuse: How corporations are using US copyright law to harass and silence individuals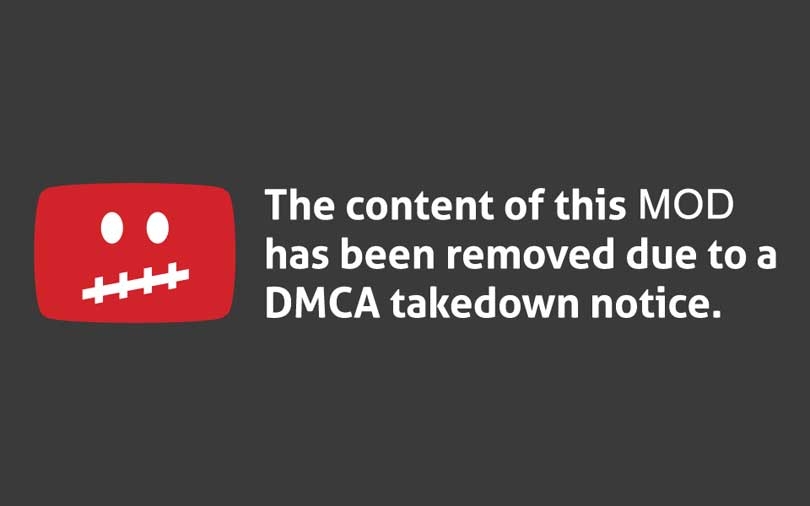 The Digital Millennium Copyright Act (DMCA) was unanimously passed by the United States Senate on 12th October 1998, and signed into law by President Clinton on 28th October the same year. The Act was put into law to interpret and enact two 1996 World Intellectual Property Organization (WIPO) treaties which dealt with copyright circumvention and providing Internet service providers (ISP) and online service providers (OSP) safe harbour against copyright liability, provided they meet specific requirements.
The DMCA criminalizes the production and dissemination of technology, devices, or services intended to circumvent measures (commonly called digital rights management) that control access to copyrighted works. Further, the DMCA also criminalizes the act of circumventing any access control, even if there is no actual infringement of the copyrighted material itself, i.e., providing a mere link to a third site where suspected copyright material exists is criminal.
The Act has extended the reach of US law beyond its traditional geographical jurisdiction. Moreover, the Act has given copyright right holders a "lethal weapon" to utilize against parties who allegedly breach their claimed copyright. That is, the ability to claim copyright breach directly against any individual. Further, the Act enables copyright holders to force ISPs and OSPs to take down any identified alleged infringing material immediately from any internet site.
However the Act doesn't give respondents any recourse against a DMCA takedown notice before any material is taken down by the ISPs and OSPs.
Through the DMCA takedown notice procedure a copyright holder becomes a prosecuting judge. A copyright holder need only serve a takedown notice on an ISP or OSP to take down any third party's material from the internet to have it instantly removed.
The rules and procedures of this process are prescribed under section 512 of the Act. ISPs and OSPs are given immunity from prosecution from both the copyright holders and respondents to takedown notices, if they strictly adhere to the takedown and counter-takedown notice procedures prescribed in Section 512.
This 'safe harbor' provision gives ISPs and OSPs incentive to cooperate with copyright holders who are in the majority corporations. Section 512 even exempts ISPs and OSPs from 'good faith' in the removal of any material, i.e., they may know the takedown notice is flawed in some way, providing the procedures are followed. In effect ISPs and OSPs become the agents of the copyright holders and aren't obliged to consider the interests of their users, except through facilitating the counter-takedown notice procedure.
As mentioned above, the material identified in any takedown notice must be removed from the site identified. The respondent can only respond to the copyright holder through issuing a counter notice which identifies the person who put up the material, submits to the jurisdiction of a US court, and subjects the respondent to the laws of perjury in the response. It is the responsibility of the ISP or OSP to pass on the counter notice to the copyright holder and if legal action hasn't been taken against the respondent in the takedown notice within 10-14 days, the ISP/OSP may reinstate the original material to their website.
The DMCA takedown notice procedure deems a respondent of a takedown notice guilty. There is no provision for a hearing from the respondent to either the purported copyright holder or ISP/OSP before the material is removed. At a minimum any material subject to a takedown notice cannot reappear for at least 14 days.
The takedown notice procedure is dreadfully biased towards the purported copyright holder. Section 512 gives copyright holders protection and power over respondents to takedown notices. For example, unlike respondents who decide to file a counter notice, the copyright holder issuing the takedown notice in the first place, need not submit itself to the jurisdiction of the US legal system. The issuer of a DMCA takedown notice may be, and is in many cases, a foreign corporation with no intention to submit itself to the jurisdiction of US law. The corporation can use the DMCA for convenience to rid the internet of some material at its own whim, where it is almost practically impossible by a respondent to make legal claim for issuing a false takedown notice.
If a respondent of a DMCA takedown notice takes a copyright holder to court, there is no guarantee that the issuer of the notice will submit itself to US law, unless it is already a US legal entity. Even within the US itself, some issuers of takedown notices have escaped jurisdiction of the US court system.
Sadly, US case law has tended to protect the issuers of false takedown notices. In 2004, the decision in Rossi V. the Motion Picture Association of America found that the DMCA takedown notice issuer had to actually know their claim was false and not merely lazy or mistaken for a respondent to succeed in their claim against a party who issued a false takedown notice.
Further, the issuer of a DMCA takedown notice bears little responsibility for false notices. Although Section 512 (f) makes the issuer of any false notice liable for damages, the cost, time and effort to take a copyright holder to court for issuing a false notice according to current case law in the United States would most likely only compensate the respondent for his or her legal costs in direct relation to the takedown notice and minimal damages.
There is nothing within Section 512 that restrains copyright holders from issuing DMCA takedown notices through the principle of fair use. The legally enshrined principle of fair use allows for the copying of small amounts of material for comment, criticism, or parody. Such use can be done without the need to get permission from the copyright holder. Section 1201 (c) states the underlying substantive copyright infringement rights, remedies, and defences, doesn't allow the use of fair use for defence of a DMCA takedown notice. Fair use is not exempted as a circumvention action and has thus not exempted from criminality under DMCA.
This weakness in the DMCA has allowed for the exponential growth of DMCA takedown notices since the Act became law almost 18 years ago.
Twitter receives about 10,000 DMCA takedown notices per month which has grown 58% from the year before. WordPress receives about 700-800 DMCA takedown notices per month, up 55% from the year before. Google receives about 80,000 DMCA takedown notices per month, which has grown also around 50% in volume from the previous year. If the fair use provision was upheld in section 512, the number of takedown notices would be far less and more manageable by ISPs and OSPs to handle. Instead we are reaching a situation where free speech, expression, and even creativity are being stifled by the DMCA.
Earlier this year Jennifer Urban and Brianna Schofield from University of California, with Joe Karaganis of Columbia University found in a 160 page in-depth study looking at 100 million notices, that more than 32% of DMCA takedown notices were either flawed or had characteristics which raised questions about their validity. This equates to more than 35 million notices. This somewhat agrees with Twitter's own data indicating that around 33% of notices it receives are ineffective. WordPress found 60% of the DMCA takedown notices it receives as being ineffective.
One very recent case that illustrates the above issues and highlights several sinister aspects of DMCA abusers' behaviour relates to the International Olympic Committee (IOC) and its Legal Director Howard Stupp. Howard Stupp is well known for his vigilance in protecting IOC intellectual property, and even made a ban on the use of short GIFs on social media during the recent Olympic Games.
Stupp instituted an automated system which systematically searched the internet for key words. The system was so sophisticated that winners' names were added as key words to pick out new postings during the games. However what was apparently absent was any human interface to ensure that the system didn't mistakenly highlight postings that didn't breach IOC copyright. As a result in one such case, a DMCA takedown notice was sent to Twitter claiming a posting had breached IOC copyright by showing a GIF of the recent games, when in fact the Tweet was posted weeks before the games and GIF was of another sporting event not under the jurisdiction of the IOC.
The Tweet subject to an IOC DMCA takedown notice issues by Howard Stupp
A partial screen shot of the DMCA takedown notice issued by Howard Stupp
Like the example above, the use of automated systems leads to questions about accuracy and fairness in due process of copyright holders issuing DMCA takedown notices. Human interface is required to ensure copyright holders exercise a duty of care. Automated search systems have turned the DMCA takedown system into a massive fishing expedition where individuals who breach copyright may be caught along with a large group of innocent individuals.
In the case above, the recipient of the DMCA takedown notice issued by the IOC attempted to contact the organization through the email given in the takedown notice (The issuer of a DMCA notice doesn't have to state their address like the requirement for respondents to do so) to point out their mistake, but this was to no avail. Repeated emails were just left with silence.
The fact that the IOC refuses to enter into any correspondence with respondents indicates the principle of 'good faith' is not being adhered to.
The IOC, like many other corporations not registered in the United States are difficult to actually locate and thus beyond the jurisdiction of US law. This makes it extremely difficult to take any legal action against parties who issue false DMCA takedown notices. The DMCA takedown notice system is allowing people like Howard Stupp to act without any duty of care and legal responsibility. The IOC must be aware that some of its DMCA are false through mistaken identification of content (i.e., no one has checked the links the automated system has identified).
Organizations like the IOC will continue to issue frivolous takedown notices in a contemptuous and arrogant manner, and ISP/OSPs like Twitter will continue to support large corporations against their own users because of the nature of the current takedown and counter notice procedures in section 512. These are all massive abuses of the system which must be corrected.
There are numerous other well reported abuses which indicate the DMCA is being used by corporations for other motives than seeking out copyright infringement. Warner Bros filed DMCA takedown notices with Google as a tool to takedown websites which would lead to possible infringing content, rather than infringing content on websites as the DMCA specifies. Sony has been trying to obtain license fees on the fair use of their copyrighted material. A web security firm used the DMCA takedown system to silence a vocal critic of its services in the guise of copyright infringement. The London Sunday Times sent a DMCA takedown notice to eliminate a critical article written in The Intercept. Some organizations have issued DMCA takedown notices against bloggers just to find out their identity. The DMCA takedown notice procedure is cheaper to utilize against critics than using defamation laws, which many corporations are taking advantage of. People with a grudge use the DMCA takedown notice procedure to attack and force suspension of their social media accounts.
The safe harbour provision of Section 512 makes the ISP and OSP willing collaborators with organizations which use DMCA takedown notices as a tool for other agenda that the Act was not intended for.
DMCA takedown notices only allege breaches of copyright infringement. DMCA takedown notices do not prove cases of copyright infringement.
This is a denial of natural justice where the takedown and counter notice procedure assumes guilt before innocence, contrary to common law.
With the large number of DMCA takedown notices coming in to ISP/OSPs, it is time consuming and costly for these organizations to deal with each individual notice. They are doing the work of copyright holders and bearing all the costs involved.
The unbalanced onuses placed upon the recipient in filing a counter notice, and fear of the costs of defending any potential action in a court of law is the probable reason why there are very few counter notices. DMCA takedown notices, as can be seen by the example above are intimidating to many people who receive them. Further, liability is unbalanced and favours copyright holders. Many corporations don't fear suits as they aren't within the jurisdiction of a US court unlike the respondents who must formally put themselves under US court jurisdiction in filing a counter notice.
Large corporations like Sony, Disney, Comcast, Viacom, and others used automated systems to issue DMCA takedown notices which often misidentify material. This is an injustice upon innocent parties who are at risk of having their social media accounts closed if they receive three takedown notices under the multiple offender provision of the DMCA.
The DMCA takedown notice procedure has harassed many internet and social media users, silenced critics of corporations, and disrupted people running blogs. Section 512 (f) is toothless in restraining corporations using automated software and takedown notices go on 'fishing expeditions' to seek out copyright infringers. Innocent peoples' rights are being violated and in some cases damage done to them where no practical recourses exist to remedy the injustice. The Howard Stupps of the corporations are free to run their agendas disregarding the principles of 'good faith' and fairness. They appear immune from responsibility for their reckless actions.
Section 512 has failed to protect people from false takedown notices and allowed the DMCA to be abused by corporations for their own ends. The use of the DMCA to silence critics and eliminate articles written by journalists in all probability if challenged in a US court could even be found unconstitutional due to its incongruence with the 1st Amendment that guarantees freedom of speech and the press.
Let's hope the US Copyright Office corrects these shortfalls of the DMCA in its current review of the legislation and considers the introduction of statutory damages and/or bonds to decrease the issuing of false notices.
A Threat Assessment of South China Sea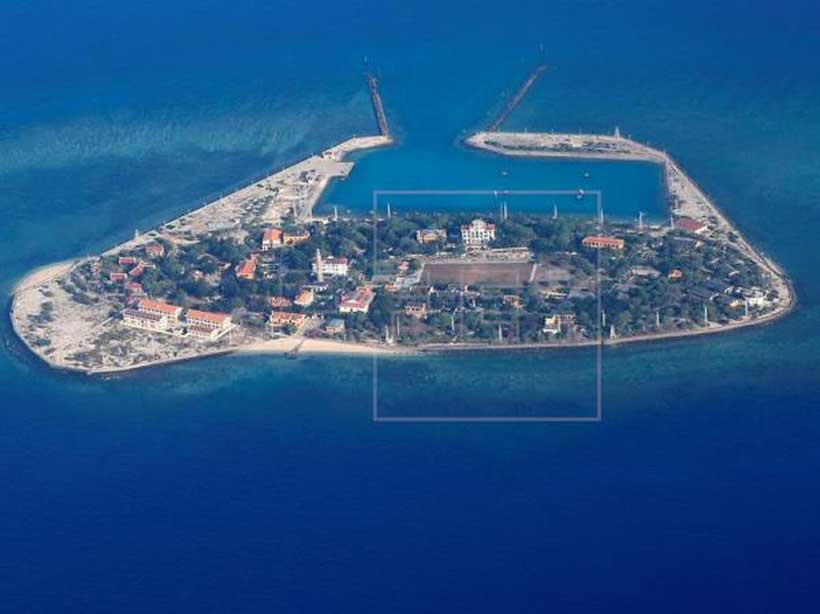 Authors: Areeja Syed and Muhammad Rizwan*
In the international arena, rapidly evolving economic power, China has emerged as a colossal threat to the U.S and her hegemonic powers. 21st century is witnessing both U.S and Asia to bridge their gulfs and draw closer to each other. During the cold wartimes, the United States was more inclined to decrease the power and its influence of Soviet Union in Asia but with the massive alteration in the international political and economic scenario, upsurge of china and its regional dominion has become the main trepidation for the U.S. Many tactics have been adopted by U.S to contain china but many tensions keep arising between these states, like trade war, south china conflict, Taiwan issue.
It's a well-established fact that The Pacific Ocean is one of the major and important Oceans in the world. The word pacific means peace and serenity. It was named Pacific in 1520 by a voyager Ferdinand Magellan when he sailed through it. The Pacific Ocean stretches from California to china covering 60 million square miles and spreads tens of thousands of feet under the outward of the ocean in many regions. Contrary to its name, The Pacific is, a violent and humongous water body. Most of its part is still unexplored and undiscovered yet this half-discovered ocean is contributing considerably in changing humans' lifestyle through deep-sea excavating, industrialized harpooning and fossil-fuel fiery. This extensive ocean is replete with plenty of earth's most idiosyncratic kinds of life. South China Sea is a part of Pacific Ocean and is a bone of contention between ASEAN states and China. The United States of America while having cordial relation with ASEAN state is trying act as balance in South China Sea. While running his presidential campaign, in 2018,Donald Trump viciously badgered Barack Obama for being bungling of averting China from escalating its influence in the South China Sea. Trump blamed Chinese Navy for being aggressive to the US in the undecided sea area. China has clashes with the US owing to the regional incongruities in the South China Sea. Also, China has disagreements with Japan in the East China Sea. Both the disputed regions are probable to be rich in oil reserves and several other natural resources and can enhance the international trade. China retains its claim, claiming almost the entire South China Sea.
It is a row over land and veracity over ocean areas, and the two island chains Parcels and the Spartlys, demanded by an assortment of nations in whole or in share. These chains include hundreds of sharp cliffs, minor islands, shorelines, and aquatic life, like the Scarborough lagoon, adjacent to one another. The ocean itself is a chief trading path and abode to fisheries on which the people living alongside the region depend for their wellbeing. China has always made extensive claims in South China Sea that whole sea belongs to it. It specifies the two clusters of islands sliding inside their limits entirely. Philippines is the other noteworthy plaintiff in the region and as a part of grouping considers its physical nearness to the spratly island as the foundation and primer. The other island chain, Scarborough Shoal well-known as Hengyang island in China was claimed by both the Philippines and China just over 100 miles (160km) from the Philippines and 500 miles from Chinese territory. Other states like Malaysia and Brunei also approve their avowal to region in the South China as declared in The United Nations convention on the Maritime law, as described by UNCLOS. Burnei does not hold any of the disputed islands, but Malaysia has control over a quite minuscule number of Spratly islands.
The US navy claims that it is safeguarding and watching the South China Sea to guarantee the freedom of navigation in that region predominantly where China has seized many islands and reefs into its control. This disputed region is the route of trillions of dollars of trade travels annually which is at stake due to the conflict and belligerence in the South China Sea can also threaten and berate the safety of a region. This region cannot afford any armed skirmish that would have possibly far-ranging and callous repercussions. This war is the exact portrayal of China-U.S supremacy scuffle. The problem is for influence and military dominance in the region between China and US. It is becoming a same cold war like situation in which both countries are trying their best to dominate a particular region. But the problem is, during the course of these events even a miscalculation or small incident can escalate in to full fledge which will be very difficult to control even for belligerent parties.
*Muhammad Rizwan is pursuing M.phil in International Relations from COMSATS University Islamabad.
National Interest surpassing human rights: Case study of Kashmir
Authors: Rizwan Malik and Areeja Syed
The Indian government revoked the exceptional status accorded to Indian-occupied Kashmir in Indian constitution. This sudden development is the most sweeping political move on the disputed region in seventy years. A presidential pronouncement issued on August 5 revoked Article 370 of Indian constitution that ascertained the special rights to the Muslim-majority state of Kashmir, including the rights to have her own constitution and autonomy to make laws on all affairs apart from communication, defence, and foreign policies. This shocking move literally shook Kashmir and Pakistan at their cores. Now It has been more than one month now since Indian forces started a lock down in Indian administered Kashmir. Due to continuous threat of mass protests against this illegal action, additional troops were deployed in already heavy militarized valley. Crippling curfew was imposed and Internet services were suspended. Indian security forces have also arrested all the political leadership of the valley. Different International media outlets have published news regarding the brutal suppression of local Kashmiri people by Indian forces.
With the evolution of United Nation and other international institutions, rights violation and other disputed issue that could undermine peace and stability are paid umpteen attentions by the international community. Time to time we have witnessed intervention on humanitarian bases by International Community .Even force was used in many states to stop oppressive regimes from committing atrocities.
India claims herself to be the largest democracy in the world and champion of human rights protection. But this is absolutely contrary and devious to the ground realities. Especially since BJP came into power in 2014 with an expansionist agenda, it is actively involved in different crimes and often violated the sovereignty of many states. BJP government has conducted military operation in Myanmar in 2015 without taking into confidence the local government. Later, Pakistan was targeted in February 2019 though it resulted in shooting down of one of Indian fighter jets. This shift has deteriorated the already-heightened tensions with neighboring Pakistan, which relegated its diplomatic relations with India.
Kashmir has been a bone of contention and a disputed region between Indian and Pakistan since 1947. Pakistan and India claim Kashmir in full but rule it partially. The nuclear-armed neighbors remain at daggers drawn over this issue and have fought three wars over this territory but Kashmir issue is still unresolved. A rebellion in Indian-administered Kashmir has been continuing for past 30 years. United Nations General Assembly passed resolutions on Kashmir and has given Kashmir citizens the right of self-determination .UN instructed both India and Pakistan to withdraw their troops from disputed region and to organize plebiscite there. Though India did not agree to these demands and never held a plebiscite but a special status was granted to Indian occupied Kashmir which made it a semi-autonomous region. Different round of talks were arranged between India and Pakistan to solve this dispute which means that India recognized Kashmir as international dispute.
But on August 05, 2015 BJPs government removed this special status of Kashmir and directly imposed the rule of central India.BJP has established a stance that Kashmir is integral part of India and vowed to attack even Pakistani administered Kashmir.
This illegal move of Indian authorities is accompanied by the brutal use of force in the valley. International community which asserts it as the protector of International law and human rights round the globe has basically done nothing against this inhuman/illegal occupation of Kashmir. Reason is that international community is following real politik .According to realist school of thought , International relations states only protect their own national interests. They do not have much appetite for human rights and International Law. This is best depicted in response of international community on Indian moves in Kashmir. If we analyze the international reactions to this recent development one by one we can see that these great powers have their own vested interest in India that is why they are not willing to take any concrete step. For example due to changing geopolitical situation in Asia-Pacific region United States considers India as its strategic ally against the regional power of China. According to US, Indian will contain expanding Chinese influence in south Asia and will act as balancing forces. Moreover Indian with its huge population and large economy is very good trading partner of United States .That is why US will not take any concrete steps against Indian aggression. Countries like France and Russia are huge arms exporters to India so they will not try to lose a client by taking any concrete steps against India. States like Saudi Arabia and UAE which have influence on India because to their oil exports and other trade relation will not take any action .Reason they have very strong trade ties which they do not want to threaten .Secondly they themselves are oppressing regimes so promoting human right in any other region will jeopardize their own position as international actor.
With this realpolitik prevailing at international politics Pakistan is left with pauce options. Pakistan has very strong religious and cultural bonding with Kashmir people and she considers it her legal and moral responsibility to help Kashmir people who are facing wrath of Indian forces. it is the responsibility of the International community to speak for the human rights violations in Kashmir instead on just focusing on their own vast national interests.
A bird's eye view of Asia: A continental landscape of minorities in peril
Many in Asia look at the Middle East with a mixture of expectation of stable energy supplies, hope for economic opportunity and concern about a potential fallout of the region's multiple violent conflicts that are often cloaked in ethnic, religious and sectarian terms.
Yet, a host of Asian nations led by men and women, who redefine identity as concepts of exclusionary civilization, ethnicity, and religious primacy rather than inclusive pluralism and multiculturalism, risk sowing the seeds of radicalization rooted in the despair of population groups that are increasingly persecuted, disenfranchised and marginalized.
Leaders like China's Xi Jingping, India's Narendra Modi, and Myanmar's Win Myint and Aung San Suu Kyi, alongside nationalist and supremacist religious figures ignore the fact that crisis in the Middle East is rooted in autocratic and authoritarian survival strategies that rely on debilitating manipulation of national identity on the basis of sectarianism, ethnicity and faith-based nationalism.
A bird's eye view of Asia produces a picture of a continental landscape strewn with minorities on the defensive whose positioning as full-fledged members of society with equal rights and opportunities is either being eroded or severely curtailed.
It also highlights a pattern of responses by governments and regional associations that opt for a focus on pre-emptive security, kicking the can down the road and/or silent acquiescence rather than addressing a wound head-on that can only fester, making cures ever more difficult.
To be sure, multiple Asian states, including Malaysia, Indonesia, Thailand, the Philippines, Pakistan, Bangladesh and India have at various times opened their doors to refugees.
Similarly, the Association of Southeast Asian Nations' (ASEAN) disaster management unit has focused on facilitating and streamlining repatriation of Rohingya refugees in Bangladesh.
But a leaked report by the unit, AHA Centre, in advance of last June's ASEAN summit was criticized for evading a discussion on creating an environment in which Rohingya would be willing to return.
The criticism went to the core of the problem: Civilizationalist policies, including cultural genocide, isolating communities from the outside world, and discrimination will at best produce simmering anger, frustration and despair and at worst mass migration, militancy and/or political violence.
A Uyghur member of the Communist Party for 30 years who did not practice his religion, Ainiwa Niyazi, would seem to be the picture-perfect model of a Chinese citizen hailing from the north-western province of Xinjiang.
Yet, Mr Niyazi was targeted in April of last year for re-education, one of at least a million Turkic Muslims interned in detention facilities where they are forced to internalize Xi Jinping thought and repudiate religious norms and practices in what constitutes the most frontal assault on a faith in recent history.
If past efforts, including an attempt to turn Kurds into Turks by banning use of Kurdish as a language that sparked a still ongoing low level insurgency, is anything to go by, China's ability to achieve a similar goal with greater brutality is questionable.
"Most Uyghur young men my age are psychologically damaged. When I was in elementary school surrounded by other Uyghurs, I was very outgoing and active. Now I feel like I have been broken… Quality of life is now about feeling safe," said Alim, a young Uyghur, describing to Adam Hunerven, a writer who focuses on the Uyghurs, arrests of his friends and people trekking south to evade the repression in Xinjiang cities.
Travelling in the region in 2014, an era in which China was cracking down on Uyghurs but that predated the institutionalization of the re-education camps, Mr. Hunerven saw that "the trauma people experienced in the rural Uyghur homeland was acute. It followed them into the city, hung over their heads and affected the comportment of their bodies. It made people tentative, looking over their shoulders, keeping their heads down. It made them tremble and cry."
There is little reason to assume that anything has since changed for the better. On the contrary, not only has the crackdown intensified, fear and uncertainty has spread to those lucky enough to live beyond the borders of China. Increasingly, they risk being targeted by the long arm of the Chinese state that has pressured their host countries to repatriate them.
Born and raised in a Rohingya refugee camp in Bangladesh, Rahima Akter, one of the few women to get an education among the hundreds of thousands who fled what the United Nations described as ethnic cleansing in Myanmar, saw her dreams and potential as a role model smashed when she was this month expelled from university after recounting her story publicly.
Ms. Akter gained admission to Cox's Bazar International University (CBIU) on the strength of graduating from a Bangladeshi high school, a feat she could only achieve by sneaking past the camp's checkpoints, hiding her Rohingya identity, speaking only Bengali, dressing like a Bangladeshi, and bribing Bangladeshi public school officials for a placement.
Ms Akter was determined to escape the dire warnings of UNICEF, the United Nations' children agency, that Rohingya refugee children risked becoming "a lost generation."
Ms. Akter's case is not an isolated incident but part of a refugee policy in an environment of mounting anti-refugee sentiment that threatens to deprive Rohingya refugees who refuse to return to Myanmar unless they are guaranteed full citizenship of any prospects.
In a move that is likely to deepen a widespread sense of abandonment and despair, Bangladeshi authorities, citing security reasons, this month ordered the shutting down of mobile services and a halt to the sale of SIM cards in Rohingya refugee camps and restricted Internet access. The measures significantly add to the isolation of a population that is barred from travelling outside the camps.
Not without reason, Bangladeshi foreign minister Abul Kalam Abdul Momen, has blamed the international community for not putting enough pressure on Myanmar to take the Rohingyas back.
The UN "should go to Myanmar, especially to Rakhine state, to create conditions that could help these refugees to go back to their country. The UN is not doing the job that we expect them to do," Mr. Abdul Momen said.
The harsh measures are unlikely to quell increased violence in the camps and continuous attempts by refugees to flee in search of better pastures.
Suspected Rohingya gunmen last month killed a youth wing official of Bangladesh's ruling Awami League party. Two refugees were killed in a subsequent shootout with police.
The plight of the Uyghurs and the Rohingya repeats itself in countries like India with its stepped up number of mob killings that particularly target Muslims, threatened stripping of citizenship of close to two million people in the state of Assam, and unilateral cancellation of self-rule in Kashmir.
Shiite Muslims bear the brunt of violent sectarian attacks in Afghanistan and Pakistan. In Malaysia, Shiites, who are a miniscule minority, face continued religious discrimination.
The Islamic Religious Department in Selangor, Malaysia's richest state, this week issued a sermon that amounts to a mandatory guideline for sermons in mosques warning against "the spread of Shia deviant teachings in this nation… The Muslim ummah (community of the faithful) must become the eyes and the ears for the religious authorities when stumbling upon activities that are suspicious, disguising under the pretext of Islam," the sermon said.
Malaysia, one state where discriminatory policies are unlikely to spark turmoil and political violence, may be the exception that confirms the rule.
Ethnic and religious supremacism in major Asian states threatens to create breeding grounds for violence and extremism. The absence of effective attempts to lessen victims' suffering by ensuring that they can rebuild their lives and safeguard their identities in a safe and secure environment, allows wounds to fester.
Permitting Ms. Akter, the Rohingya university student, to pursue her dream, would have been a low-cost, low risk way of offering Rohingya youth an alternative prospect and at the very least a reason to look for constructive ways of reversing what is a future with little hope.
Bangladeshi efforts to cut off opportunities in the hope that Rohingya will opt for repatriation have so far backfired. And repatriation under circumstances that do not safeguard their rights is little else than kicking the can down the road.
Said human rights advocate Ewelina U. Ochab: "It is easy to turn a blind eye when the atrocities do not happen under our nose. However, we cannot forget that religious persecution anywhere in the world is a security threat to everyone, everywhere."