DMCA Abuse: How corporations are using US copyright law to harass and silence individuals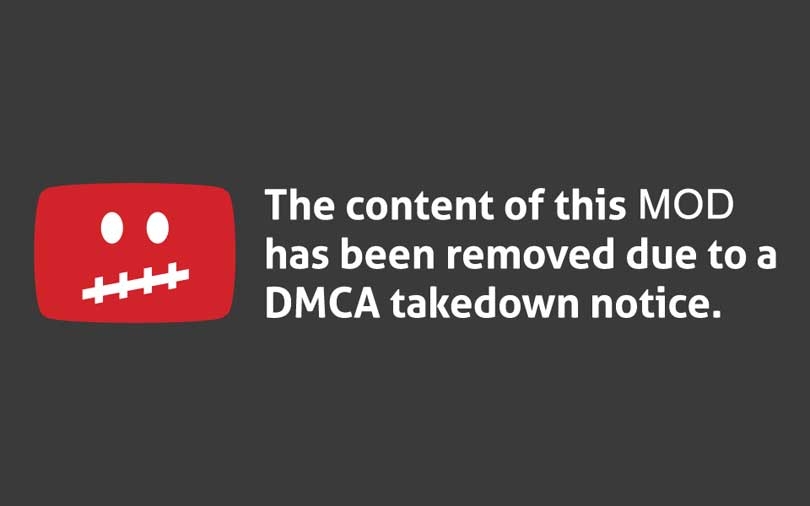 The Digital Millennium Copyright Act (DMCA) was unanimously passed by the United States Senate on 12th October 1998, and signed into law by President Clinton on 28th October the same year. The Act was put into law to interpret and enact two 1996 World Intellectual Property Organization (WIPO) treaties which dealt with copyright circumvention and providing Internet service providers (ISP) and online service providers (OSP) safe harbour against copyright liability, provided they meet specific requirements.
The DMCA criminalizes the production and dissemination of technology, devices, or services intended to circumvent measures (commonly called digital rights management) that control access to copyrighted works. Further, the DMCA also criminalizes the act of circumventing any access control, even if there is no actual infringement of the copyrighted material itself, i.e., providing a mere link to a third site where suspected copyright material exists is criminal.
The Act has extended the reach of US law beyond its traditional geographical jurisdiction. Moreover, the Act has given copyright right holders a "lethal weapon" to utilize against parties who allegedly breach their claimed copyright. That is, the ability to claim copyright breach directly against any individual. Further, the Act enables copyright holders to force ISPs and OSPs to take down any identified alleged infringing material immediately from any internet site.
However the Act doesn't give respondents any recourse against a DMCA takedown notice before any material is taken down by the ISPs and OSPs.
Through the DMCA takedown notice procedure a copyright holder becomes a prosecuting judge. A copyright holder need only serve a takedown notice on an ISP or OSP to take down any third party's material from the internet to have it instantly removed.
The rules and procedures of this process are prescribed under section 512 of the Act. ISPs and OSPs are given immunity from prosecution from both the copyright holders and respondents to takedown notices, if they strictly adhere to the takedown and counter-takedown notice procedures prescribed in Section 512.
This 'safe harbor' provision gives ISPs and OSPs incentive to cooperate with copyright holders who are in the majority corporations. Section 512 even exempts ISPs and OSPs from 'good faith' in the removal of any material, i.e., they may know the takedown notice is flawed in some way, providing the procedures are followed. In effect ISPs and OSPs become the agents of the copyright holders and aren't obliged to consider the interests of their users, except through facilitating the counter-takedown notice procedure.
As mentioned above, the material identified in any takedown notice must be removed from the site identified. The respondent can only respond to the copyright holder through issuing a counter notice which identifies the person who put up the material, submits to the jurisdiction of a US court, and subjects the respondent to the laws of perjury in the response. It is the responsibility of the ISP or OSP to pass on the counter notice to the copyright holder and if legal action hasn't been taken against the respondent in the takedown notice within 10-14 days, the ISP/OSP may reinstate the original material to their website.
The DMCA takedown notice procedure deems a respondent of a takedown notice guilty. There is no provision for a hearing from the respondent to either the purported copyright holder or ISP/OSP before the material is removed. At a minimum any material subject to a takedown notice cannot reappear for at least 14 days.
The takedown notice procedure is dreadfully biased towards the purported copyright holder. Section 512 gives copyright holders protection and power over respondents to takedown notices. For example, unlike respondents who decide to file a counter notice, the copyright holder issuing the takedown notice in the first place, need not submit itself to the jurisdiction of the US legal system. The issuer of a DMCA takedown notice may be, and is in many cases, a foreign corporation with no intention to submit itself to the jurisdiction of US law. The corporation can use the DMCA for convenience to rid the internet of some material at its own whim, where it is almost practically impossible by a respondent to make legal claim for issuing a false takedown notice.
If a respondent of a DMCA takedown notice takes a copyright holder to court, there is no guarantee that the issuer of the notice will submit itself to US law, unless it is already a US legal entity. Even within the US itself, some issuers of takedown notices have escaped jurisdiction of the US court system.
Sadly, US case law has tended to protect the issuers of false takedown notices. In 2004, the decision in Rossi V. the Motion Picture Association of America found that the DMCA takedown notice issuer had to actually know their claim was false and not merely lazy or mistaken for a respondent to succeed in their claim against a party who issued a false takedown notice.
Further, the issuer of a DMCA takedown notice bears little responsibility for false notices. Although Section 512 (f) makes the issuer of any false notice liable for damages, the cost, time and effort to take a copyright holder to court for issuing a false notice according to current case law in the United States would most likely only compensate the respondent for his or her legal costs in direct relation to the takedown notice and minimal damages.
There is nothing within Section 512 that restrains copyright holders from issuing DMCA takedown notices through the principle of fair use. The legally enshrined principle of fair use allows for the copying of small amounts of material for comment, criticism, or parody. Such use can be done without the need to get permission from the copyright holder. Section 1201 (c) states the underlying substantive copyright infringement rights, remedies, and defences, doesn't allow the use of fair use for defence of a DMCA takedown notice. Fair use is not exempted as a circumvention action and has thus not exempted from criminality under DMCA.
This weakness in the DMCA has allowed for the exponential growth of DMCA takedown notices since the Act became law almost 18 years ago.
Twitter receives about 10,000 DMCA takedown notices per month which has grown 58% from the year before. WordPress receives about 700-800 DMCA takedown notices per month, up 55% from the year before. Google receives about 80,000 DMCA takedown notices per month, which has grown also around 50% in volume from the previous year. If the fair use provision was upheld in section 512, the number of takedown notices would be far less and more manageable by ISPs and OSPs to handle. Instead we are reaching a situation where free speech, expression, and even creativity are being stifled by the DMCA.
Earlier this year Jennifer Urban and Brianna Schofield from University of California, with Joe Karaganis of Columbia University found in a 160 page in-depth study looking at 100 million notices, that more than 32% of DMCA takedown notices were either flawed or had characteristics which raised questions about their validity. This equates to more than 35 million notices. This somewhat agrees with Twitter's own data indicating that around 33% of notices it receives are ineffective. WordPress found 60% of the DMCA takedown notices it receives as being ineffective.
One very recent case that illustrates the above issues and highlights several sinister aspects of DMCA abusers' behaviour relates to the International Olympic Committee (IOC) and its Legal Director Howard Stupp. Howard Stupp is well known for his vigilance in protecting IOC intellectual property, and even made a ban on the use of short GIFs on social media during the recent Olympic Games.
Stupp instituted an automated system which systematically searched the internet for key words. The system was so sophisticated that winners' names were added as key words to pick out new postings during the games. However what was apparently absent was any human interface to ensure that the system didn't mistakenly highlight postings that didn't breach IOC copyright. As a result in one such case, a DMCA takedown notice was sent to Twitter claiming a posting had breached IOC copyright by showing a GIF of the recent games, when in fact the Tweet was posted weeks before the games and GIF was of another sporting event not under the jurisdiction of the IOC.
The Tweet subject to an IOC DMCA takedown notice issues by Howard Stupp
A partial screen shot of the DMCA takedown notice issued by Howard Stupp
Like the example above, the use of automated systems leads to questions about accuracy and fairness in due process of copyright holders issuing DMCA takedown notices. Human interface is required to ensure copyright holders exercise a duty of care. Automated search systems have turned the DMCA takedown system into a massive fishing expedition where individuals who breach copyright may be caught along with a large group of innocent individuals.
In the case above, the recipient of the DMCA takedown notice issued by the IOC attempted to contact the organization through the email given in the takedown notice (The issuer of a DMCA notice doesn't have to state their address like the requirement for respondents to do so) to point out their mistake, but this was to no avail. Repeated emails were just left with silence.
The fact that the IOC refuses to enter into any correspondence with respondents indicates the principle of 'good faith' is not being adhered to.
The IOC, like many other corporations not registered in the United States are difficult to actually locate and thus beyond the jurisdiction of US law. This makes it extremely difficult to take any legal action against parties who issue false DMCA takedown notices. The DMCA takedown notice system is allowing people like Howard Stupp to act without any duty of care and legal responsibility. The IOC must be aware that some of its DMCA are false through mistaken identification of content (i.e., no one has checked the links the automated system has identified).
Organizations like the IOC will continue to issue frivolous takedown notices in a contemptuous and arrogant manner, and ISP/OSPs like Twitter will continue to support large corporations against their own users because of the nature of the current takedown and counter notice procedures in section 512. These are all massive abuses of the system which must be corrected.
There are numerous other well reported abuses which indicate the DMCA is being used by corporations for other motives than seeking out copyright infringement. Warner Bros filed DMCA takedown notices with Google as a tool to takedown websites which would lead to possible infringing content, rather than infringing content on websites as the DMCA specifies. Sony has been trying to obtain license fees on the fair use of their copyrighted material. A web security firm used the DMCA takedown system to silence a vocal critic of its services in the guise of copyright infringement. The London Sunday Times sent a DMCA takedown notice to eliminate a critical article written in The Intercept. Some organizations have issued DMCA takedown notices against bloggers just to find out their identity. The DMCA takedown notice procedure is cheaper to utilize against critics than using defamation laws, which many corporations are taking advantage of. People with a grudge use the DMCA takedown notice procedure to attack and force suspension of their social media accounts.
The safe harbour provision of Section 512 makes the ISP and OSP willing collaborators with organizations which use DMCA takedown notices as a tool for other agenda that the Act was not intended for.
DMCA takedown notices only allege breaches of copyright infringement. DMCA takedown notices do not prove cases of copyright infringement.
This is a denial of natural justice where the takedown and counter notice procedure assumes guilt before innocence, contrary to common law.
With the large number of DMCA takedown notices coming in to ISP/OSPs, it is time consuming and costly for these organizations to deal with each individual notice. They are doing the work of copyright holders and bearing all the costs involved.
The unbalanced onuses placed upon the recipient in filing a counter notice, and fear of the costs of defending any potential action in a court of law is the probable reason why there are very few counter notices. DMCA takedown notices, as can be seen by the example above are intimidating to many people who receive them. Further, liability is unbalanced and favours copyright holders. Many corporations don't fear suits as they aren't within the jurisdiction of a US court unlike the respondents who must formally put themselves under US court jurisdiction in filing a counter notice.
Large corporations like Sony, Disney, Comcast, Viacom, and others used automated systems to issue DMCA takedown notices which often misidentify material. This is an injustice upon innocent parties who are at risk of having their social media accounts closed if they receive three takedown notices under the multiple offender provision of the DMCA.
The DMCA takedown notice procedure has harassed many internet and social media users, silenced critics of corporations, and disrupted people running blogs. Section 512 (f) is toothless in restraining corporations using automated software and takedown notices go on 'fishing expeditions' to seek out copyright infringers. Innocent peoples' rights are being violated and in some cases damage done to them where no practical recourses exist to remedy the injustice. The Howard Stupps of the corporations are free to run their agendas disregarding the principles of 'good faith' and fairness. They appear immune from responsibility for their reckless actions.
Section 512 has failed to protect people from false takedown notices and allowed the DMCA to be abused by corporations for their own ends. The use of the DMCA to silence critics and eliminate articles written by journalists in all probability if challenged in a US court could even be found unconstitutional due to its incongruence with the 1st Amendment that guarantees freedom of speech and the press.
Let's hope the US Copyright Office corrects these shortfalls of the DMCA in its current review of the legislation and considers the introduction of statutory damages and/or bonds to decrease the issuing of false notices.
Undemocratic United Nations and Global Peace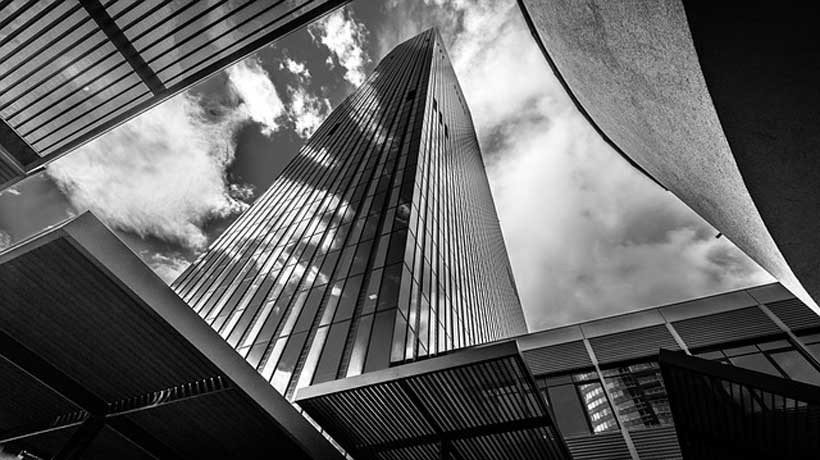 War is not the solution to any problem rather war is a problem itself. Many countries believe in diplomacy and peaceful means of problem-solving and conflict resolution. But, unfortunately, many nations still seek solutions of problems and continuity of politics in wars.
If we look at any newspaper, we find too many armed conflicts going on around the globe. To name a few would include a catastrophic war between Russian Federation and Ukraine which has caused tens of thousands of casualties, with millions displaced. Decades-long civil wars and subsequent US-led NATO intervention and withdrawal has brought Afghanistan to the brink of famine and hunger. The whole Middle Eastern region is unstable and striving with civil wars for long. The Arab -Israel conflict and Kashmir Dispute have been there for more than seven decades.
Above-mentioned and many others examples of armed conflicts prove that there is no durable peace in the world. Here one thing that needs to be noted is that conflict is always inevitable among individuals, societies and nations, because the interests of individuals, societies and nations do not always converge. When there is divergence of interests, conflict arises.
What is needed to be done is the resolution of these conflicts. There are two ways to resolve conflicts: one is violent way (use of force) and the other is peaceful way (diplomacy and negotiations). More than seven decades ago, after World War 2, nations realized that war is not solution to any problem and they established United Nations Organization (UNO). Primary objective of UN was and is the maintenance of peace and security in the world.
But, if we look at history, it seems the UN has failed to achieve international peace and security. UN may have had role in preventing the outbreak of another world war, but it could not stop a series of conflicts from Korea, Vietnam to Afghanistan (during Cold War), and from Africa, Middle East to ongoing Russian-Ukraine conflict.
This is a question mark on the credibility of UN, that why the UN despite being guardian of international peace and security cannot stop wars.
UN has six principal organs and many Specialized Agencies and Funds for different tasks. Among them Security Council is the most powerful Organ and is mandated with enforcing international peace and security. UNSC uses two tools to enforce its decisions, one is applications of sanctions and the other is use of force (intervention).
However the concentration of power in the hands of five permanent states of Security Council, namely the United States, United Kingdom, France, China and Russia have been problematic. These five countries use veto power whenever they perceive any resolution to be against their national interest or against the interests of their allies. Throughout the Cold War, US and USSR had paralyzed UN by vetoing resolutions. Same happened with any other conflict including when US drafted a resolution to stop the war in Ukraine.
So, it is crystal clear that if UN (specifically Security Council) is not reformed, UN can not achieve its primary goal i.e. maintenance of peace and security. UN members and experts have talked about reform in Security Council. Experts have also given suggestions and proposals to make UN more democratic and representative. One of those proposals is abandoning veto and doubling the size of SC members. This can make UN more democratic and representative to some extent. But this is not an easy job. Firstly, because P5 are reluctant to abandon this privileged position (veto power). Secondly, countries hoping for permanent membership are opposed by other countries. For example, many European countries object Germany's membership. Pakistan objects to India's membership.
Experts believe the solutions could be the democratization of UN system (particularly UNSC). This is done by involving General Assembly in the decision making regarding international peace and security. General Assembly is a symbol of democracy, representing almost all the states on the globe. Simple or two-third majority must be mandatory to make any decision regarding international peace and security. This could stop any powerful state to use UN as a tool for its own vested national interest , and the decision of majority will prevail. All the states, big and small, powerful and weak will have equal say in the UN. Otherwise the possibility of wars, violence, genocide and injustice will further increase.
United States thinks it's 'the exception to the rules of war'
The architects of those Nuremberg trials—representatives of the United States, the Soviet Union, the United Kingdom and France fully expected that the new United Nations would establish a permanent court where war criminals who couldn't be tried in their home countries might be brought to justice. In the end, it took more than half a century to establish the International Criminal Court (ICC). Only in 1998 did 60 nations adopt the ICC's founding document, the Rome Statute. Today, 123 countries have signed.
Guess what superpower has never signed the ICC? Here are a few hints? – writes Rebecca Gordon in an article at "The Nation":
Its 2021 military budget dwarfed that of the next nine countries combined and was 1.5 times the size of what the world's other 144 countries with such budgets spent on defense that year.
Its president has just signed a $1.7 trillion spending bill for 2023, more than half of which is devoted to "defense" (and that, in turn, is only part of that country's full national security budget).
It operates roughly 750 publicly acknowledged military bases in at least 80 countries.
In 2003, it began an aggressive, unprovoked (and disastrous) war by invading a country 6,900 miles away.
Yes! The United States is that Great Exception to the rules of war.
While, in 2000, during the waning days of his presidency, Bill Clinton did sign the Rome Statute, the Senate never ratified it. Then, in 2002, as the Bush administration was ramping up its Global War on Terror, including its disastrous occupation of Afghanistan and an illegal CIA global torture program, the United States simply withdrew its signature entirely. Secretary of Defense Donald Rumsfeld (photo) then explained why this way:
"The ICC provisions claim the authority to detain and try American citizens — U.S. soldiers, sailors, airmen and Marines, as well as current and future officials — even though the United States has not given its consent to be bound by the treaty. When the ICC treaty enters into force, U.S. citizens will be exposed to the risk of prosecution by a court that is unaccountable to the American people, and that has no obligation to respect the Constitutional rights of our citizens."
The assumption built into Rumsfeld's explanation was that there was something special — even exceptional — about US citizens. Unlike the rest of the world, we have "Constitutional rights," which apparently include the right to commit war crimes with impunity.
Even if a citizen is convicted of such a crime in a US court, he or she has a good chance of receiving a presidential pardon. And were such a person to turn out to be one of the "current and future officials" Rumsfeld mentioned, his or her chance of being hauled into court would be about the same as mine of someday being appointed secretary of defense.
The United States is not a member of the ICC, but, as it happens, Afghanistan is. In 2018, the court's chief prosecutor, Fatou Bensouda, formally requested that a case be opened for war crimes committed in that country. 'The New York Times' reported that Bensouda's "inquiry would mostly focus on large-scale crimes against civilians attributed to the Taliban and Afghan government forces." However, it would also examine "alleged C.I.A. and American military abuse in detention centers in Afghanistan in 2003 and 2004, and at sites in Poland, Lithuania, and Romania, putting the court directly at odds with the United States."
Bensouda planned an evidence-gathering trip to the United States, but in April 2019, the Trump administration revoked her visa, preventing her from interviewing any witnesses here. It then followed up with financial sanctions on Bensouda and another ICC prosecutor, Phakiso Mochochoko.
So where do those potential Afghan cases stand today? A new prosecutor, Karim Khan, took over as 2021 ended. He announced that the investigation would indeed go forward, but that acts of the United States and allies like the United Kingdom would not be examined. He would instead focus on actions of the Taliban and the Afghan offshoot of the Islamic State.
When it comes to potential war crimes, the United States remains the Great Exception. Wouldn't it be wonderful if we were just a little less exceptional?
If, for instance, in this new year, we were to transfer some of those hundreds of billions of dollars Congress and the Biden administration have just committed to enriching corporate weapons makers, while propping up an ultimately unsustainable military apparatus, to the actual needs of Americans?
Wouldn't it be wonderful if just a little of that money were put into a new child tax credit? – asks Rebecca Gordon.
International Affairs
Selective Standards: Fight Against Oppression or Just a Geopolitical Showdown for Global Supremacy?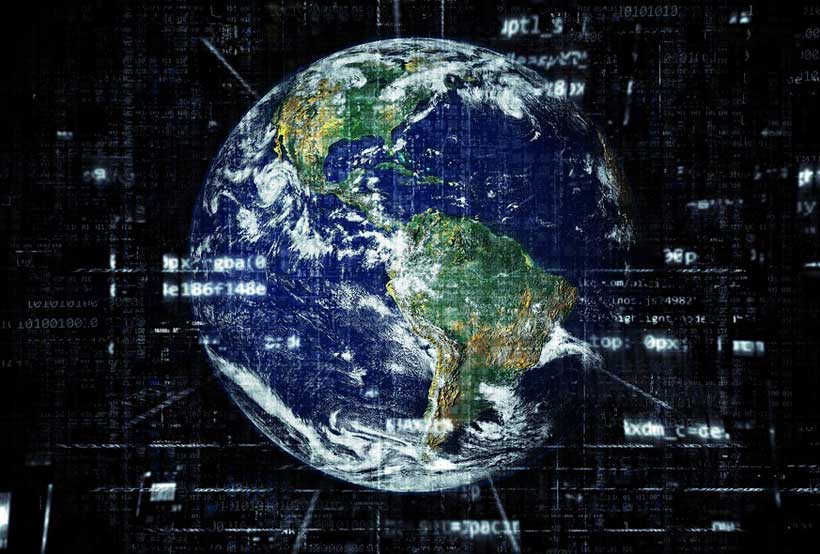 The karma of destiny is perhaps the most patent representation of natural balance one could witness in a lifetime. The global divide between democracy and autocracy has been a mainstay of western diplomacy since the days of the Cold War. 'Rule-based International Order' has been the de facto foreign policy of subsequent western administrations – the United States, in particular. One would assume that the virtue of such an altruistic agenda would extend universally regardless of caste, creed, and ethnicity. But unfortunately, while nature could prove occasionally unfair, each successive American regime sets new records of cant and hypocrisy, as if trying to remind us of its duplicitous existence and deviant machinations.
The war in Ukraine was the grotesque highlight of the year 2022. But what notably garnered considerable spotlight was the western unity against Russian maneuvers. Placing crippling sanctions on the Kremlin – done. Cutting energy imports from Russia – mission accomplished. Military and humanitarian aid to Ukraine – $65 billion have already been appropriated to Kyiv, while an additional $47 billion got approved in a $1.7 trillion government funding bill signed by President Biden. What else? Oh, yes! Sanctions on Iran for supplying military drones to Russia, allegedly used in surveillance and targeted attacks on Ukrainian energy infrastructure. Russia got ejected from the United Nations Human Rights Council (UNHRC), ridiculed in the UN General Assembly (UNGA), and suspended from the Group of Eight (G8) in 2014 for annexing Crimea. All in the name of, and I quote the US Secretary of State Antony Blinken, "defense of the UN Charter and in resolute opposition to Russia's devastating war of aggression against Ukraine and its people." Well, is the defense of the UN Charter absolute or subject to the selective judgment of the United States? Is all aggression against any innocent civilians culpable, or just Russian predation against innocent denizens of Ukraine? The answer was pretty evident on (ironically) the last day of the year that would remain earmarked in history as the year of the notorious Russian invasion of Ukraine.
The UNGA voted on a resolution calling on the International Court of Justice (ICJ) to opine on the legal consequences of Israel's illegal occupation of Palestinian territories. Today, Israel colonizes swathes of Palestinian land beyond the borders established under the 1947 UN Partition Plan (contentious in itself to begin with). Since the 1967 Arab-Israeli War, this illegal occupation also includes Gaza, East Jerusalem, and the West Bank. The resolution passed 87 to 26 with 53 abstentions. Unsurprisingly, the typical states opposing the resolution were the United States and Britain – the flag-bearers of justice in the Russian war in Ukraine. The same standard-bearers of international law that applauded Ukrainian President Volodymyr Zelenskyy for dragging Russia to the ICJ before Russian forces even fully penetrated the Ukrainian borders. It is another rueful example of a shameless display of hypocrisy on the geopolitical canvas. And it would've been tragicomical had it not been par for the course – a historical cliche!
Last month, two US lawmakers: namely House Reps. Steve Cohen and Joe Wilson, introduced a bipartisan congressional resolution calling on President Biden to boot Russia from the United Nations Security Council (UNSC) for its "flagrant violations" of the UN Charter, including its illegal naturalization of four Ukrainian oblasts and committing atrocities against civilians in Ukraine. While the expulsion proceedings of a permanent member of the UNSC are both obscure and (frankly) unrealistic without Russian consent, this scenario is spectacularly ironic.
In November 1967, the members of the UNSC voted unanimously for Resolution 242: calling out Israel to withdraw from the annexed territories seized in the Six-Day War. Yet 55 years later, Israel not only continues to violate the resolution, it also proceeds to expand settlements on expropriated Palestinian land with impunity. In the last five decades, the Israeli regime has demolished over 28,000 Palestinian homes in the occupied territory; spawned more than 200 settlements and outposts. And between 600,000 and 750,000 Jewish settlers have been transferred to the West Bank and East Jerusalem. The violence against Palestinians has never ceased.
According to the data from the UN Office of the High Commissioner for Human Rights (OHCHR), a total of 424 children have been killed in Ukraine by Russian barbarity. Apartment blocks razed mercilessly; the electricity grid battered to the brink of collapse. The United States has termed it a 'systemic' assault on humanity, and President Biden even called it a "genocide." The same department (OHCHR) reported in May 2021 that the Israeli bombardment of the Gaza Strip killed 242 Palestinian children. Was Israel punished for its war crimes? Far from it. President Biden recently congratulated the incoming Israeli Prime Minister Benjamin Netanyahu, the architect of the 11-day war in 2021, on forming the government – terming him as his "friend for decades" while conspicuously ignoring concerns regarding the inclusion of far-right racist politicians in the new cabinet.
The US officials have always maintained a programmed PR narrative of "Israel's right to defend itself." From what, children? According to the World Health Organization (WHO), Israeli aggression in Gaza displaced more than 74,000 Palestinians, including 7,000 children without a roof, scant food supplies, and virtually no access to medical assistance. The WHO also reported the decimation of 30 health facilities in Gaza due to Israeli airstrikes. Yet, annualized military aid to the tune of $3.8 billion continues to flow to Israel from the United States. What more to explain other than the absolute mockery of international law; the farce of diplomacy of human rights and equitable justice at the behest of the apparently puritanical United States of America.
History is riddled with numerous examples of American duplicity. The American acquiescence to the Israeli invasion of Lebanon in 1982, which eventually galvanized the Shiite Islamist group Hezbollah. The United States vetoed the UNSC resolution – one of its 53 vetoes time and again used to shield Israel from global denunciation – calling for Israel's immediate withdrawal from southern Lebanon. An estimated 49,600 Palestinian and Lebanese civilians died during the occupation. And then there are glaring examples of American interventions. Its outright support to the Afghan Mujahideen against the Soviet Union and the subsequent provenance of the Taliban regime in Afghanistan. How can one forget the devastating invasion of Iraq on the utterly bogus canard of Saddam Hussein wielding Weapons of Mass Destruction (WMD). Between 2003 and 2006, the US-led assault resulted in over 655,000 Iraqi civilian casualties, primarily due to the indiscriminate aerial bombardment by the US forces on Iraqi towns and cities. And the civil vacuum engendered in wake of the Iraq War served as a breeding ground for radical offshoots of Al-Qaeda – later accreting under the banner of the Islamic State (IS). How can a country such as America still enjoy a moral high ground when its historical scroll stands emblazoned with unilateral aggression, illegal intervention, and unabashed prevention of justice against its genocidal allies?
The war in Ukraine is a blood-strewn conflict but a rendition of complex realpolitik import and balance of regional power dynamics. Opposing Russian cruelty should not implicitly spell out support for American rhetoric. One could still stand with Ukrainians while denouncing its backers in the name of universal covenants of justice. All humans are entitled to the right to life, security, freedom, and dignity. These fundamental rights should not waver based on alliances – political, ideological, ethnic, or otherwise.
While the passage of this UNGA resolution is a promising sign of growing global consciousness, it won't yield any significant, policy-altering outcomes. In 2004, the ICJ weighed on the issue of Israeli occupation and ruled that the wall in the occupied West Bank and Jerusalem was illegal. In response, Israel termed The Hague 'politically motivated' and rejected the ruling. Similarly, the Permanent Representative of Israel to the United Nations Gilad Erdan, speaking ahead of the vote, characterized this resolution as "a moral stain on the UN," further arguing that "no international body can decide that the Jewish people are occupiers of their own homeland." Russia makes an eerily similar argument about Ukraine; Russian President Vladimir Putin aspires to 'Reunify the Soviet Motherland.' Even China's President Xi Jinping posits a parallel assertion regarding the 'reunification' of Taiwan with the Chinese motherland. The resemblance is uncanny. But while the US continues to support Ukraine to wrestle back lost territory from Russian troops; continues to arm Taiwan to defend against a potential amphibious invasion from China, plans are effectively underway to move the US embassy to Jerusalem – a tacit nod to Donald Trump's aberrant recognition of Jerusalem as Israel's capital – despite the city's disputed status under the international law. I reckon the words of Ms. Tirana Hassan, the acting executive director at Human Rights Watch (HRW), in her introductory essay in the HRW World Report 2023 aptly bewail these double standards: "[In] a world in which power has shifted, it is no longer possible to rely on a small group of mostly Global North governments to defend human rights.