Kashmir: Do USA and China misuse India and Pakistan?
At the outset, USA and China are big economic powers enjoying UN veto status while India and Pakistan are third world countries with a conflict over an alien Kashmir and seeking the support of veto members to justify their individual positions over Kashmir. As they try ot influence USA and China, the South Asian nuclear powers are obviously being misused by the veto powers for their own advantages.
India remains the major threat to Pakistan, an ally of NATO to target Muslims and insult Islam. Having lost the support of USA which now tries to oblige India to get its Asia Pivot agenda to contain China, Pakistan has long shifted its focus on China, seeking long-term strategic framework agreement between them as long as possible for enhancing defence and security cooperation.
The division of South Asia into a Muslim Pakistan and a Hindu India has served as a mechanism for maintaining US imperialist domination of the whole region. India has suppressed and attacked Muslims, even denying their legitimate rights, the way it wants and incite communalism and nationalism so as to deflect social anger over the failure of criminalized capitalism. Of course the rich thrives in both Pakistan and India as elsewhere in the region. Now this explosive conflict is becoming ever more inextricably intertwined with the confrontation between US and China, adding to each a massive new incendiary charge.
USA has converted Pakistan into an unstable of client state to serve only exclusive US interests.
Balochistan is critical to the China-Pakistan Economic Corridor (CPEC), a massive infrastructure connectivity project, which Beijing is supporting with $46 billion in investments. At the heart of the CPEC is the building of a network of pipeline, rail, and road links connecting Balochistan's Arabian Sea port of Gwadar with western China.
When Modi assumed office in May 2014, he made a show of seeking closer ties with Pakistan and relaunching the long-stalled India-Pakistan "comprehensive peace dialogue." Modi said was intent on changing the "rules of the game" with Pakistan. But it quickly emerged that as part of his government's more assertive pursuit of India's great power ambitions to showcase to the west its hold over the region, including Pakistan and Bangladesh. Pakistan saw through Indian new game as Modi instructed Indian military commanders to take a more aggressive stance in cross-border firing incidents along the disputed Line of Control (LOC) in Kashmir, leading in 2015 to the most serious military clashes in a decade.
India's increased aggressiveness towards Islamabad is being fuelled by the military-strategic boost it is receiving from USA which has elevated India to the status of "Major Defense Partner," and has begun co-developing weapons-systems with India, is actively supporting India in increasing economic and strategic ties with East Asia and Africa, and is trying – at least as a mere show – to gain it admittance to the Nuclear Suppliers Group in defiance of the current rules. Both USA and India failed badly and is angry with China. And all shuttle diplomatic encounters Modi made across the globe also failed, wasting Indian tax money. India considers everything at par cricket where batboys get 100s and 50s as per game rule conventions.
Even though "cooperation' has not worked in its favor, India still does not want to lose its image of being a US strategic ally though meant only for some little benefits. Without US companionship India might feel depressed as it loses advantages with Pakistan. But Washington is harnessing India to its predatory global agenda and transforming it into a "frontline state" in its confrontation with China. Last month, New Delhi signed an India-US Logistics Exchange Memorandum of Agreement (LEMOA) that gives US combat planes and warships and their personnel routine access to Indian military bases for resupply, repairs and rest.
The USA has in recent months curtailed both economic and military aid to Pakistan. The US Congress also scuttled a deal to sell Pakistan F-16 fighter jets. Further heightening Islamabad's strategic anxiety is the relentless pressure from Washington for Pakistan to bear still more of the burden in the Afghan War, although large parts of the country have already been transformed into killing fields.
All of this has made Indian government more confident in pursuing a hard line against Islamabad. By using the US tone, the Modi government asked PM Sharif to do more on "cross border terrorism"- a usual Indian fun to mock at Pakistan.
For decades, Pakistan was Washington's principal partner in South Asia, playing a significant role in the US's Cold War intrigues against the Soviet Union, and in return receiving substantial military aid. Now, Washington cavalierly dismisses Islamabad's warnings that American patronage of India has destabilized South Asia and is fuelling a nuclear-arms race. Pakistan is certainly concerned about Indian interference with US-Pakistan relations and alarmed at the dramatic downgrading of its strategic partnership with US led NATO imperialism.
India has repeatedly stated its opposition to the CPEC, citing the fact that the corridor will pass through Pakistan-held Kashmir—territory now suddenly India claims is rightfully its. Indian PM Modi among other top leaders when they met privately with Chinese President Xi last weekend, have repeatedly told Beijing that they consider the CPEC a threat to India's core strategic interests. China ignores Indian tricks and goes ahead with its costly project that, in the long runs, benefits Beijing more than Pakistan. India therefore got into US trap of Asia Pivot and has integrated itself ever more completely into the US strategic offensive against China.
Pakistan, by contrast, has reacted to the Indian campaign against the CPEC with bellicose threats. Army Chief General Raheel Sharif warned of "conspiracies" against Pakistan by its "enemies" and vowed "fool proof security to CPEC." He disclosed that the military would soon form a special "security division" in Balochistan to protect the CPEC, just as it has already done in the country's north where it helps the NATO agenda of clearing lands for oil-gas transportation. .
Meanwhile, China hopes India can be dissuaded from becoming the fourth partner in a NATO-type anti-China alliance that would be led by Washington and include its principal Asian-Pacific allies, Japan and Australia.
Pakistan no more expects its terror ally USA to help get Kashmir from Indian brute occupation so that it can add first add it to Azad Kashmir under its non-brutal control before eventually able to make it a part of Pakistani territories and its Constitution.
Pakistan must now know that India would never use its nuclear abled missiles targeting Pakistan because Pakistan would also reciprocate the same manner target India. So, nukes are just a useless shield to deny India chances of outmaneuver its neighbor. In fact no country today can afford to use nukes aiming at destroying another country simply because it could also be targeted.
Trying to outsmart one another and claim "win" situation in propaganda theatrics, relations between South Asia's rival nuclear-armed powers India and Pakistan remain heated, accusing each other of promoting terrorism and exchanging bellicose threats.
USA has been seeking and maybe pressing India to go for a brief war with China so that it can do the "the rest" but India has not yet been willing to take the call. In fact, India has been avoiding any battle with Asian giant because it cannot win it but can only weaken itself. NEW Delhi played its card well by not militarily responding to the Chinese incursions into Arunachal Pradesh because once it does that very soon it would be pushed into a surrender situation wherein USA would certainly have the upper hand to dictate its terms to India as it would lose all advantages. .
Pakistan's over stretch towards Beijing has made USA somewhat nervous and even depressed and is pinning its hopes on India to succeed in its Asia Pivot.
Under conditions where the US has overturned the balance of power in the region through its aggressive campaign to harness India to its anti-China "Pivot," the danger of the India-Pakistan tensions climaxing in war, whether by design or miscalculation, is rapidly rising. A possible clash between India and Pakistan threatens to rapidly draw in the USA and China on opposed sides.USA badly wants a war in South Asia and China has been avoiding strengthening US foothold in the region.
India wants every country in the region to bend to New Delhi's demands that they accept Indian regional dominance as new reality and work for Indian causes like entire world is working for US advancing its interests globally. Except Islamabad, all countries seem to have taken India as their regional boss and never question its state terror action in Kashmir, reducing Muslim population by perpetual fake encounters.
India has accelerated its anti-Pakistan tirade in international summits, forcefully blaming Pakistan in. the G-20 summit in China and then repeated later in the week at an ASEAN-India Summit, that "one single nation" in South Asia is spreading terrorism. For its part, Pakistan has repeatedly pointed to India's Balochistan campaign as corroboration of its charges that Indian intelligence is providing aid and arms to the Balochi insurgency. the Pakistan Foreign Ministry issued a statement that declared: India is that "single nation"; "India is financing terrorism in Pakistan and open evidences are available on its involvement in subversive activities."
In fact, the regional nations take full economic advantages out of Indian leadership crisis from India and since these weak countries get economic support from New Delhi they have no reasons to criticize Indian brutalities in Kashmir. In fact, media in South and West Asia have long stopped criticizing New Delhi's regular genocides in Kashmir. .Instead, they try and find reasons to praise New Delhi and its economy.
Knowing well the US mindset against Islam and Muslims, India now does not fear any opposition from world powers to its crimes in Kashmiris. In fact both India and its military-intelligence ally Israel enjoy the courtship of the western imperialist powers.
Even while pushing for its regional dominance as an economic power of South Asia, India can do nothing against China or USA in diluting their intentions in the region. So it turns its sward toward Pakistan destabilized by its NATO allies led by USA. In r order to counter Pakistani criticism of Indian state terror violence in Kashmir, killing Muslims in a sustained manner, .New Delhi has ratcheted up tensions with repeated denunciations of Islamabad for "human rights abuses" in Balochistan, where Pakistan's military is fighting a "dirty war" against an "insurgency", thereby launching an unprecedented intervention into Pakistan's internal affairs. They were widely understood in both India and Pakistan as constituting an implicit threat that New Delhi will press for the dismemberment of Pakistan if Islamabad does not curb its support for the freedom struggle of Kashmiris in Indian-held Kashmir.
Today, Jammu Kashmir has been divided among India, Pakistan and China. These three occupier nations do not want to surrender the stolen lands from Kashmiris on their military strength. .
India has a simple message to Pakistan: it wants Pakistan to mind its "business" and enjoy its part of Azad Kashmir and stop meddling in "Indian" Kashmir which lies at the top Indian map and therefore it does not want to lose it to Pakistan and lose the physiologic war being waged for decades. Without Kashmir, New Delhi's strategic community thinks, Indian map looks like a man without head. India, therefore, does not want to lose its head annexed from neighbor.
Significantly, Pakistan responded to last month's agreement opening Indian bases to the US military by expressing concern that the Indian action would contribute to "polarising the region by disturbing the strategic balance in South Asia and escalating the arms build-up." The term "polarizing the region" perhaps was clearly a reference to the hardening of a US-Indian alliance on the one side and a China-Pakistan alliance on the other. One has no clues as to the real reasons for the emerging -US alliance and China-Pakistan alliance
Apparently, the logic of its relentless US campaign to isolate, strategically encircle, and prepare for war against China and of its push to make India its own main strategic partner in South Asia and a frontline state in its anti-China offensive is a well knit plan of veto members to push Islamabad and Beijing into each other's strategic embrace.
That is a major strategy of all maneuvers of veto members (and possibly Israel) that jointly control the world and its regional resources.
Dr. Lotay Tshering Premiership: A new beginning for India – Bhutan foreign relations
Authors: Srimal Fernando and Siksha Singh*
Bhutan is the only democratic constitutional monarchy in South Asian region holding tremendous Geopolitical importance for Asian giants, India and China. Recently the Himalayan nation held its third Parliamentary election. In Previous elections like of 2008, Jigme Thinley of Druk Phuensum Tshogpa (DPT) party won and in 2013 Tshering Togbay's People's Democratic Party (PDP) formed the government. The 2018 election results unseated Prime Minister Tshering Togbay and installed Dr. Lotay Tshering of Druk Nyamrup Tshogpa (DNT) by winning 30 seats in the National assembly out of the 47-seat elected lower house of Bhutan's Partliament.
The National council of Bhutan on the other hand has 20 seats out of which 5 seats are nominated by the King.  High youth unemployment, debt to the tune of 108.6% (World Bank), 114,000 postal votes and an extensive social media campaign were cited as the reasons for this anti-incumbency wave. Nevertheless the economic indicators were promising as the country's GDP grew at a robust rate of 8% in 2017 (World Bank).The sector which contributed to this growth story include Bhutanese Hydro power in which India is a major trading partner. Bhutan also has a distinguished honor of being the world's happiest nation according to Gross Happiness Index (GHI), the term 'gross national happiness' was first coined by the Fourth King Jigme Singye Wangchuck in the year 1972.
Dr. Lotay's party won a historic mandate on the grounds that it would ameliorate the inequality by focusing on regions outside the State Capital Thimphu. To implement these new vision plans, a ten member cabinet was administered the oath by the current Prime Minister.
Bhutan's bilateral relations with its neighboring countries like India have also faced some difficult times during this tenure. One of the key concerns that are challenging the bilateral relations between the two nations are Bhutan's is hydro-electricity sector which the DNT party was campaigning during the 2018 elections. However, under the new Bhutanese government, both countries can work closely in resolving the hydroelectric projects as it contributes a substantial proportion to government's revenues. A couple of months back, Bhutan also drew international media's attention concerning Doklam, a disputed territory between China and Bhutan, which also holds strategic significance for both India and China due to its proximity to India's borders. Bhutan got embroiled into this diplomatic crisis and subsequently the issue got resolved through diplomatic channels. India's neighborhood first foreign policy is the key to keeping this bilateral engagement on the right track.
The foreign policy of India should look beyond the existing neighborhood foreign policy paradigm. Firstly it should look into the geographic locality of Bhutan to be a buffer country. Secondly the economic and hydroelectricity deals should be in favor of both Bhutan's current government and people's aspirations. Thirdly the bilateral trade volume has to be doubled in the coming years and the foremost priority for policy makers should be to solidify this relation with further economic engagements like the hydro-power projects which will benefit both nations especially Bhutan.
*Siksha Singh, scholar of Masters in Diplomacy, Law, International Business at Jindal School of International Affairs, India
The Outcome of Imran Khan's visit to China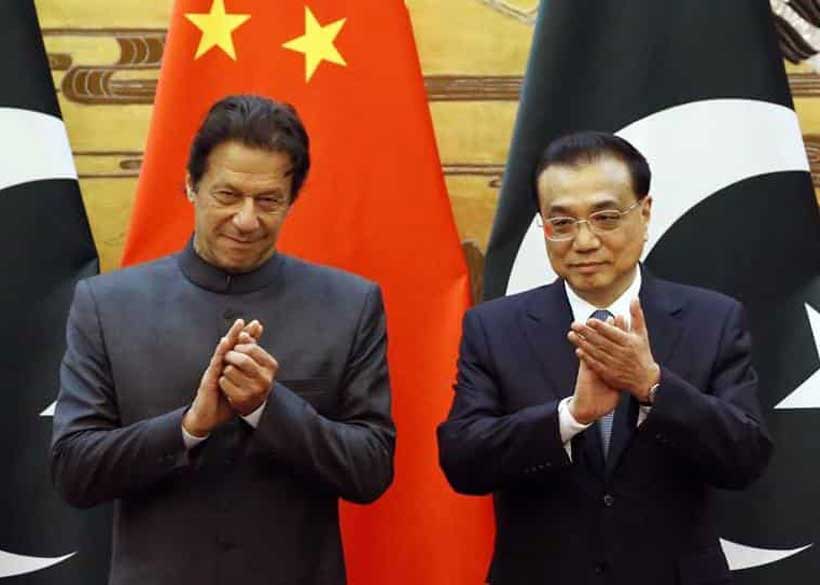 The immediate outcome of Prime Minister Imran Khan's visit to China from 2nd-5th November 2018 may be termed as a "Successful Visit". It is worth mentioning here that there was a lot of negative propaganda in the Pakistani and western media against Imran Khan, his political party PTI, CPEC & BRI. There existed a perception that Imran Khan was opposing President Xi Jinping's visit to Pakistan in 2014, which eventually got delayed till 2015. There were speculations that Imran Government may not honor the CPEC agreements or re-negotiate them. There was a massive propaganda regarding CPEC being a "Debt Trap". The Chinese mega initiative "BRI" was also under criticism.
Fortunately, all houses propagating negativism were disappointed when Imran Khan was greeted with open arms by the Chinese top leadership and was offered the highest protocols.  Prime Minister Imran Khan met President Xi Jinping, Vice President Wang Qishan, Premier Li Keqiang, Chairman Standing Committee NPC, Li Zhanshu, Senior Ministers, State Councilors, Senior Officials from Government and Corporate Sector.  He delivered a lecture in the Party Central School, a nursery for training and producing officers and leaders for the Government of China.  In addition to that almost 15 MoUs/Agreements were signed in various fields of cooperation between two nations.
PM Imran Khan has also attended the first ever held "China International Import Expo" (CIIE), as a guest of honor and delivered a keynote speech. He visited Pakistan-Pavilion along with President Xi and introduced him the Pakistani products on display. It is expected, immediately Pakistan can increase its exports to China by 1 billion US Dollars. This trend will grow in the following years and keep on increasing Pakistani exports to China year by year.
It was rated a very successful visit among diplomatic circles. It has provided an opportunity to understand each other and have face-to-face contact between the two leaderships. It has helped to cement the traditional ties between two brotherly neighbors. Regional emerging politics were discussed and a complete harmony was achieved on all outstanding issues. The visit has helped a great manner to understand BRI and CPEC. Comprehensive consensus was developed on the future unfolding of CPEC and the Social sector was also included in the CPEC projects.
PM Imran Khan has got a chance to learn more on Chinese experience to fight against Poverty and Corruption. This experience will be helpful for him to fight against Poverty and Corruption in Pakistan too.  Imran Khan has promised with the nations during his election campaign that he will fight against the curse of corruption and poverty, if the people of Pakistan elect him as Prime Minister of Pakistan. It is time for him to fulfill his promise with the nation.
In the media, there were speculations on economic cooperation, as Pakistan is passing through the worst economic crisis with a burden of 95 Billion US Dollars debt.  I think the negative and pessimistic minds fail to understand the nature of relations between China and Pakistan. We are "Iron Brothers" and stand with each other on all difficult moments in past and will stand firmly with each other in the future too, both understand each other's needs precisely. But it is not Chinese character to publicize a lot. Chinese wisdom lies in more work and less talk. We are very much satisfied with our cooperation with China on the Economic front too.
It is standard practice that after the high-level visits, it needs a lot of follow-up and mutual visits of all levels down the stream. A lot of work has to be done in the coming days. The respective ministries and departments will meet and discuss the specifics of all issues and formalize the decisions or guidelines agreed by the leadership of the two nations.
There is always a space for improvement in all visits and one must always keep on learning from previous experiences. Perfection is something which does not exist in this world. We hope, for the next such high-level visits, we need to do more homework, more preparation and have a better composition of delegation to make such visits more fruitful. As long as we understand China, understanding CPEC & BRI, and willing to take-off economically, China is always willing to assist Pakistan. It is important to mention here that, it is Pakistan, who has to work hard and stand on its own feet. China may teach us how to fish, not to eat fish only. Pakistan is a nation of 220 million and possesses all the potential to develop. China may be catalyst to speed us this process but ultimately it's Pakistan which has to work-hard.
NSG: A Catastrophic Megalomania
For past few months, international media was abuzz with news of intense nuclear diplomacy by India and Pakistan to build support for their respective cases for gaining Nuclear Suppliers Group (NSG) membership.
As both countries have applied for membership in the group that reinforces NPT's core objective of preventing proliferation of nuclear weapons. However, choosing India-only preferential approach or admitting both (India and Pakistan) on the basis of specifically developed non-proliferation criteria is the biggest dilemma NSG is double squeezed with.
South Asian security dynamics and the NSG membership are closely inter-linked as the group was founded in direct response to India's diversion of nuclear material from peaceful program to conduct nuclear test in 1974. So the formation of NSG was the result of Indian violation of peaceful use of nuclear material.
Nonetheless, NSG as a regime sacrificed its non-proliferation principle in fulfilling the commercial and geo-political interests by giving preferential treatment to a few member states. Also by granting an unprecedented and country-specific exemption to India has led the door open to have nuclear cooperation with NSG since 2008.
It is well established that NSG exemption was driven by U.S. interests to build India as a regional counter-weight to China. The peculiar strategy of using India as a counterweight policy of U.S. is in total disregards of how this NSG exemption would impact the regional stability in South Asia. This exemption to India also affected the credibility of NSG, to work as an effective non-proliferation institution.
The miserable and shambolic NSG exemption to India without compensating NSG's standards has weakened NSG along with the broader nuclear non-proliferation regime. Interestingly, dominant non-proliferation experts have argued against bending rules in favour of India. With all this, numbers of key U.S. officials have also warned against the renewed arms race in South Asia in response to this preferential treatment being awarded to India. All it shows is that this exemption is not universally popular; there remains a great deal of unease with the India-specific approach.
The NSG race does not portend well for the whole Asian region. India's presence in the NSG would cast a cloud over peace and stability in the entire Asia-Pacific region keeping in mind the scale of the power and ambitions. The group has to comprehend the motivations of India in quest of membership and assess whether they conform to its non-proliferation objectives.
For example, a meeting was held between counterparts from both sides (NSG and India).  Views regarding transfers related to sensitive nuclear technologies such as Enrichment and reprocessing (ENR) was discussed. Interestingly, Indian officials warned that the "Proposed restrictions on transfer of sensitive nuclear items are a 'derogation', 'rollback' of U.S. commitments". Officials from Indian side claimed that they won 'clean waiver' in 2008 from the cartels restrictive export rules, with full access to such technologies. Whereas, as per the revision of 2011 NSG guidelines, ENR transfers are not permissible to non-NPT states. It proves that the basic aspiration in getting the membership is to become a global power.
There is no doubt that India's continuous rise to great and global power status is only aided by the United States (U.S.) to keep the global strategic balance in Washington's favor. What kind of power is India today? Since it lacks serious extra regional power projection capabilities, does not decisively dominate its own region, and is not a system shaping power in either economic or military balance terms. But it is dependent on the blessings of what U.S. has been given them to rise as a great power.
Non-proliferation regimes has to get their strategy right as it seems that NSG and U.S. is playing: "UP, down, up, down, round and round the merry-go-round — on and on it grinds". But it could be time to think about the things that may have to be changed around.