Chuck Yeager: Supersonic Man's dogfight with India
India won the 1971 War so decisively that even Pakistanis do not dispute that their defence forces capitulated in a matter of days. Over 93,000 Pakistan Army officers and soldiers were held for a year in Indian POW camps – cowering in fear from vengeful Bangladeshi mobs – and it remains the single most humiliating episode in Pakistan's short history. And yet a decorated American general claims that Pakistan won that war.
Chuck Yeager, a WW II fighter pilot and the first person to travel faster than the speed of sound, is so besotted with Pakistan that he claimed in a tweet on September 8: "……Pakistan won. They are a sovereign nation. India did not annex them."
Yeager's claim was in response to former Indian Express editor Shekhar Gupta, who needled the former fighter pilot about his role in the 1971 War.
The American, who was deputed by the Pentagon to train Pakistan Air Force (PAF) pilots in the 1970s, continues his India bashing of the Cold War years. Cheered on by his Pakistani fanboys, he has been engaged in a Twitter war with those who contest his bizarre claim.
@insenroy, social media editor, CNNNews18, summed up Pakistan's condition after the bruising 14-day war: "Complete air dominance, blockade of Karachi port, liberation of Bangladesh and the surrender. Yet @GenChuckYeager thinks Pak 'won' in '71."
Several tweets were deferential to Yeager, addressing him as "sir" or "general". Typical of Macaulayites, people like Gupta seemed to be almost sorry they were questioning a westerner: "Sorry, I touched a raw nerve, Gen. You're among the finest fighter pilots ever but sadly were on losing side in '71."
@Syednaa tweeted: "@GenChuckYeager sir with due respect, we lost East Pakistan in 1971 and saw it become Bangladesh. that was India's objective and it won, sir."
Yeager replied: "No, it was not. Its objective was to annex. One India again as it was before the Brits forced mass migrations."
However, this writer called him a "Cold War fossil" because who in his right mind would support Pakistan. Yeager's association with a brutal regime makes him a "war criminal" too. Indeed, he has tarnished his own legacy by being part of a bunch of Americans who aided and abetted the Pakistani killing machine that killed 3,000,000 Bengalis. According to the New York Times, "This largely overlooked horror ranks among the darkest chapters in the entire Cold War."
Intolerable hatred
So why has Yeager developed a visceral hatred for India and Indians? For that let's revisit the 1971 War.
The 1971 India-Pakistan war didn't turn out very well from America's point of view. But for Yeager it went particularly bad. He was dispatched by the US government to train PAF pilots but ended up as target practice for the Indian Air Force (IAF), kicking up a diplomatic storm during a war situation.
Yeager's presence in Pakistan was one of the surprises of the Cold War. In an article titled, "The Right Stuff in the Wrong Place", by Edward C. Ingraham, a former US diplomat in Pakistan, Yeager was head of the Military Assistance Advisory Group (MAAG) – a rather fanciful name for a bunch of thugs teaching other thugs how to fight.
In 1971, says Ingraham, Yeager arrived in Pakistan's capital Islamabad to head MAAG. It wasn't a terribly exciting job: "All that the chief of the advisory group had to do was to teach Pakistanis how to use American military equipment without killing themselves in the process."
Among the perks Yeager enjoyed was a twin-engine Beechcraft, an airplane supplied by the Pentagon. It was his pride and joy and he often used the aircraft for transporting the US ambassador on fishing expeditions in Pakistan's northwest mountains.
Yeager: Loyal Pakistani
Yeager may have been a celebrated American, but here's what Ingraham says about his mindset: "We at the embassy were increasingly preoccupied with the deepening crisis (the Pakistan Army's genocide in what is now Bangladesh). Meetings became more frequent and more tense. We were troubled by the complex questions that the conflict raised. No such doubts seemed to cross the mind of Chuck Yeager. I remember one occasion on which the ambassador asked Yeager for his assessment of how long the Pakistani forces in the East could withstand an all-out attack by India. "We could hold them off for maybe a month," he replied, "but beyond that we wouldn't have a chance without help from outside." It took the rest of us a moment to fathom what he was saying, not realizing at first that "we" was West Pakistan, not the United States."
Clearly, Yeager had no problems with the Pakistani killing machine which was mowing down on an average 10,000 Bengalis daily from 1970 to 1971.
After the meeting, Ingraham requested Yeager that he be a little more even-handed in his comments. Yeager gave him a withering glance. "Goddamn it, we're assigned to Pakistan," he said. "What's wrong with being loyal?!"
Ingraham continues, "The dictator of Pakistan at the time, the one who had ordered the crackdown in the East, was a dim-witted general named Yahya Khan. Way over his head in events he couldn't begin to understand, Yahya took increasingly to brooding and drinking. In December of 1971, with Indian supplied guerrillas applying more pressure on his beleaguered forces, Yahya decided on a last, hopeless gesture of defiance. He ordered what was left of his armed forces to attack India directly from the West. His air force roared across the border on the afternoon of December 3 to bomb Indian air bases, while his army crashed into India's defences on the Western frontier."
Getting personal
Yeager's hatred for the Indians was unconcealed. According to Ingraham, he spent the first hours of the war stalking the US embassy corridors, snarling curses at the Indians and assuring anyone who would listen that the Pakistan Army would be in New Delhi within a week. It was the morning after the first Pakistani airstrike that Yeager began to take the war with India personally.
On the eve of their attack, the Pakistanis, realising the inevitability of a massive Indian retaliation, evacuated their planes from airfields close to the Indian border and moved them to airfields near the Iranian border.
But no one seems to have warned Yeager.
Taking aim at Yeager
The thread of this story now passes on to former Admiral Arun Prakash. An aircraft carrier pilot with the Indian Navy in 1971, he was on deputation to the Indian Air Force when the war broke out.
Prakash presents a vivid account of his unexpected encounter with Yeager, in an article he wrote for Vayu Aerospace Review in 2007. As briefings for the first wave of retaliatory strikes on Pakistan were being conducted, Prakash had drawn a two-aircraft mission against the PAF base of Chaklala, located south east of Islamabad.
Flying in low under the radar, they climbed to 2000 feet as they neared the target. As Chaklala airfield came into view they scanned the runways for Pakistani fighters but were disappointed to see only two small planes. Dodging antiaircraft fire, Prakash blasted both to smithereens with 30mm cannon fire. One was Yeager's Beechcraft and the other was a Twin Otter used by Canadian UN forces.
Fishing in troubled waters
When Yeager discovered his plane was totalled, he rushed to the US embassy in Islamabad and started yelling like a deranged maniac. His voice resounding through the embassy, he said the Indian pilot not only knew exactly what he was doing but had been specifically instructed by the Indian PM to blast Yeager's plane. In his autobiography he later said that it was the "Indian way of giving Uncle Sam the finger".
Yeager pressured the US embassy in Pakistan into sending a top priority cable to Washington that described the incident as a "deliberate affront to the American nation and recommended immediate countermeasures". Basically Yeager was calling for American bombing of India, something that President Richard Nixon and his Secretary of State Henry Kissinger were already mulling.
But, says Ingraham: "I don't think we ever got an answer." With the Russians on India's side in the conflict, the American defence establishment had its hands full. Yeager was smaller than small; nobody had time for his antics.
However, Ingraham says there are clues Yeager played an active role in the war. A Pakistani businessman, son of a senior general, told him "excitedly that Yeager had moved into the air force base at Peshawar and was personally directing the grateful Pakistanis in deploying their fighter squadrons against the Indians. Another swore he had seen Yeager emerge from a just-landed jet fighter at the Peshawar base.
Later, in his autobiography, Yeager wrote a lot of nasty things about Indians, including downright lies about the IAF's performance. Among the things he wrote was the air war lasted two weeks and the Pakistanis "kicked the Indians' ass", scoring a three-to-one kill ratio, knocking out 102 Russian-made Indian jets and losing 34 airplanes of their own.
Beyond the fog of war
The reality is that it took the IAF just over a week to achieve complete domination of the subcontinent's skies. A measure of the IAF's air supremacy was the million-man open air rallies held by the Indian Prime Minister in northern Indian cities, a week into the war. This couldn't have been possible if Pakistani planes were still airborne.
Sure, the IAF did lose a slightly larger number of aircraft but this was mainly because the Indians were flying a broad range of missions. Take the six Sukhoi-7 squadrons that were inducted into the IAF just a few months before the war. From the morning of December 4 until the ceasefire on December 17, these hardy fighters were responsible for the bulk of attacks by day, flying nearly 1500 offensive sorties.
Pakistani propaganda, backed up by Yeager, had claimed 34 Sukhoi-7s destroyed, but in fact just 14 were lost. Perhaps the best rebuttal to Yeager's lies is military historian Pushpindar Singh Chopra's "A Whale of a Fighter". He says the plane's losses were commensurate with the scale of effort, if not below it. "The Sukhoi-7 was said to have spawned a special breed of pilot, combat-hardened and confident of both his and his aircraft's prowess," says Chopra.
Sorties were being launched at the unprecedented rate of six per pilot per day. Yeager himself admits "India flew numerous raids against Pakistani airfields with brand new Sukhoi-7 bombers being escorted in with MiG-21s".
While Pakistani pilots were obsessed with aerial combat, IAF tactics were highly sophisticated in nature, involving bomber escorts, tactical recce, ground attack and dummy runs to divert Pakistani interceptors from the main targets. Plus, the IAF had to reckon with the dozens of modern aircraft being supplied to Pakistan by Muslim countries like Jordan, Turkey and the UAE.
Most missions flown by Indian pilots were conducted by day and at low level, with the pilots making repeated attacks on well defended targets. Indian aircraft flew into Pakistani skies thick with flak, virtually non-stop during the 14-day war. Many Bengali guerrillas later told the victorious Indian Army that it was the epic sight of battles fought over their skies by Indian air aces and the sight of Indian aircraft diving in on Pakistani positions that inspired them to fight.
Indeed, Indian historians like Chopra have painstakingly gathered the details of virtually every sortie undertaken by the IAF and PAF and have tabulated the losses and kills on both sides, to nail the outrageous lies that were peddled by the PAF and later gleefully published by western writers.
While few Pakistanis claim they won the 1971 War, many believe they won the air war because India lost more aircraft. Yeager was one of the several westerners military and media figures who backed and peddled these lies. Now it seems he wants to conflate the lie on the entire war.
Clearly, Yeager is no hero. He's just a former fighter and test pilot who was strapped into an experimental aircraft that broke the sound barrier. It was a brave thing to do but a thousand other men or women could have volunteered for that mission. He did nothing extraordinary; the real heroes were the engineers at Bell Aircraft who built the Bell X-1 supersonic jet.
Russia does not exclude nuclear war in Europe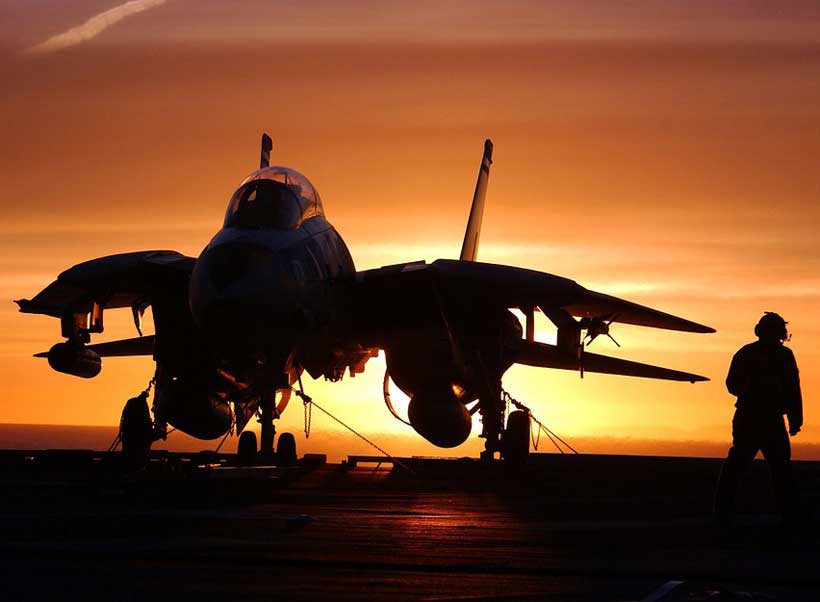 In these latter days the issue of the risk of nuclear escalation in a non-nuclear conflict and war by mistake is acutely on the agenda.

Obviously, strategic stability is in deep crisis. According to the report which is based on the results of a situational analysis directed by Sergei A. Karaganov and held at the Russian Foreign Ministry, "it would be a mistake to think that the new military-strategic landscape is stable.

From author's point of view, the main threat comes from a risk of military conflict between nuclear powers, including an unintended nuclear or non-nuclear conflict, which can subsequently escalate into a global nuclear war, with the probability of such escalation now being higher than before.
According to the report, it is clear that Russia is convinced that the U.S. has been consistently destroying its traditional architecture – the system of nuclear arms control agreements, again considering options to use nuclear weapons in a conventional conflict for winning the war, and refusing to begin serious negotiations to strengthen strategic stability.

The author is sure that this creates a vacuum in the field of nuclear weapons and lowers the threshold for their use at a time when the risk of an armed clash between nuclear powers in the current political and technological situation remains quite high.

As for Europe is concerned, the report states that more serious risks of inadvertent military clash come from the U.S.'s continues efforts to build up its military infrastructure, including missile defences and drones, in Eastern Europe, its plans to increase its low-yield nuclear weapons arsenal and put those weapons on strategic delivery systems in order to neutralize the Russian military threat. Numerous the U.S. proposals to strengthen its military presence and deployment of weapons in the territories of Poland and the Baltic States clearly indicate that the U.S. allows the possibility of a regional military conflict with Russia in Europe and is taking measures to prevent Russia from winning it by using of tactical nuclear weapons or conventionally-armed medium-range missiles.

The author consider that this is a rather dangerous tendency: for Russia, the use of tactical nuclear weapons or conventionally-armed medium-range missiles against it would mean a strategic strike and would inevitably trigger a nuclear second strike against the U.S. or those countries which deployed its nuclear weapons.

Thus, countries which are ready to deploy any kind of weapons suggested by the U.S. will turn themselves to real targets for Russia.
Nuclear war in Europe is no more a ghostly threat, but a very real one.


Infectious Diseases and National Security: Who will frame National Health Security Policy of Pakistan?
Health plays an influential role in fostering economic growth and sustainable development. Because of its indirect impact on human development, better health boosts rates of economic growth and contributes to wealth creation. In the past decades, new healthcare challenges and emerging infectious disease outbreaks have drawn global attention particularly in developing countries like Pakistan. Traditionally, health and security occupied separate domains, but in recent years the imperative fusion between health and national security has been recognized by policymakers, security and defence analysts in both developed and developing countries. The last two or three decades have seen sharp rise in non-traditional threats to national security, such as infectious diseases. There are many lines of attack that infectious diseases can intimidate national security i.e. increased rates of morbidity and mortality, massive damage on public health and health infrastructure, political instability, and economic volatility.
Emerging and reemerging infectious diseases, and their pandemic potential, pose a challenge to national security in the 21st century that cannot be overlooked. Though, the historical threat to national security by epidemic diseases is not new; the threat has increased in recent past and is growing rapidly in Pakistan. Correspondingly, reemergence of mosquito-borne infections such as dengue, chikungunya, zika, and more virulent forms of malaria and new more severe forms of viral respiratory infections have evolved. Pakistan is one of several countries, which together bear 95% of the burden of infectious diseases, and the trend is on the rise. According to statistics, Pakistan had not been able to control the burden of communicable diseases like tuberculosis, malaria, dengue fever, typhoid, hepatitis, cholera and other infectious diseases. Malaria, dengue, polio, and tuberculosis, are among the top killers. Pakistan is ranked fifth on the list of high-burden TB countries, and worst of all; Pakistan is one of the three remaining countries where poliomyelitis, also called polio, is still endemic. An average of about one million lives claimed yearly by malaria (estimated 12% of the rural population is believed to carry malaria parasites in their blood) and anticipated mortality rate of 48 thousand deaths per year as a result of TB cases. Similarly, infectious diseases are the biggest killers of children in Pakistan, causing 60% of all child deaths under 5 years of age.
At present, Pakistan is facing multiple challenges in healthcare, which can be broken down into social issues, technical constraints, lack of trained human resources, infrastructure, effective legislation and policymaking, awareness and negligence. The structure and function of the current healthcare system in Pakistan is far below international standards and ranked at 122 out of 190 countries in terms of healthcare standards. Pakistan does not have an organized healthcare system; even health priorities are not properly defined by present government (except Health-card). There is no evidence of strong political will, and inter-ministerial and inter-departmental conflicts, corruption, awful governance, and lack of correspondence are rampant to cope with national health security issues.
Epidemiologically, the behavior of epidemic is usually compared to previous outbreaks. The reemergence of Dengue virus (year-to-date, thousands of dengue cases are reported and hundreds of deaths in last few months) along with the dispersion of infectious diseases geographically throughout Pakistan demonstrate that Ministry of Health (MoH) and Ministry of Defence (MoD) are not incorporated and interconnected to address the national health security issues. Likewise, research and development (R&D) for new tools and technologies to prevent, detect and respond to emerging disease threats and outbreaks have not been considered by authorities with growing need in the country. As seen with the Dengue and Chikungunya outbreaks, there is a shortage of appropriate diagnostic equipments and vaccines to manage the response and lack of regulatory framework for fast-tracking and surveillance technology, tools and techniques when rapid respond is indispensable.
To cut a long story short, health security has become a national priority in many countries, supported by loyal and devoted leadership. They are approaching health security in a holistic manner, including, social, technical, economic, diplomatic, military and intelligence-related aspects. On the contrary, the link between infectious diseases and national security is relatively a new concept in Pakistan. A new paradigm is needed that links infectious diseases to national security and recognize the broad effects of diseases on society. Response to infectious disease threats should be strategic priority of health and security agencies in Pakistan. Ministry of Defence needs to acknowledge its role in ensuring that the state's population is fit and healthy since there are no signs that the Ministry of Defence is awakening to this responsibility. At a time when our conception of national security is evolving rapidly, we must look hard at uncertain and non-traditional threats, specifically. Today, Pakistan is facing a wide range of threats to national health security, including disease outbreaks and pandemics. As health threats are evolving, protecting Pakistan from 21st century health security threats need a clear strategic direction and teamwork between Ministry of Defence and Ministry of Health. Of course, with uncertainty and ambiguity, a large amount of work is needed to bring analytical clarity to the national health security paradigm.
India Amidst the Follies of a Winnable Nuclear War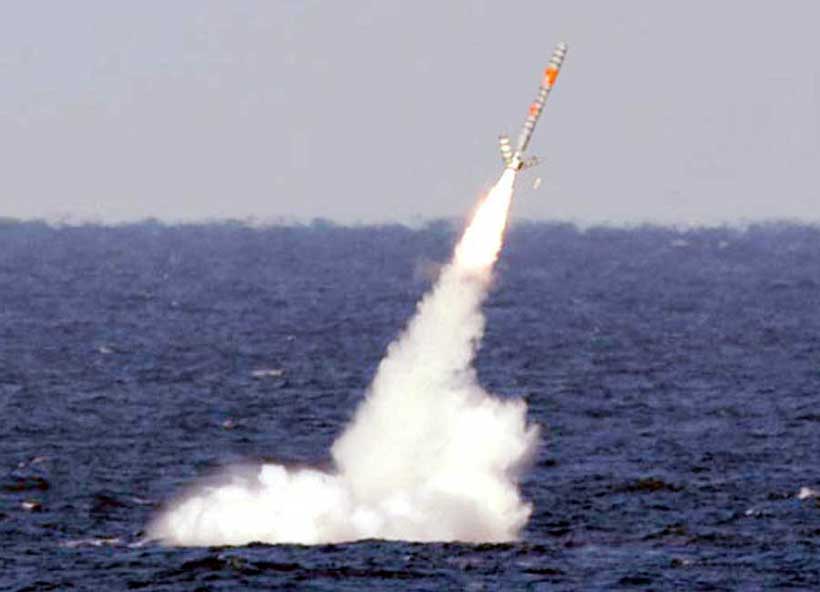 As tensions between India and Pakistan simmer over the deteriorating situation in Kashmir, the ever-present specter of nuclear war continues to dominate present discourse. This has been apparent in the way both India and Pakistan have continued to leverage the threat of using nuclear weapons at each other, keeping well in mind the effects of these threats on both domestic and international audiences. Last month's statement by India's Defense Minister, on the reexamination of India's No First Use (NFU) policy presents a worrying case in point. Taken in the context of the last 4-5 years however, this statement represents a growing trend in which India's foremost leaders have come to institutionalize a policy of nuclear brinkmanship against Pakistan through increasingly bellicose rhetoric. Not to mention one of the world's most sustained and costly military modernization programs that has been publicized as greatly expanding India's power projection capabilities. Capabilities which in turn not only extend to India's Western Borders but to the entire South Asian and Indian Ocean regions.
Together, both the rhetoric as well as the unprecedented defense spending are arguably aimed at projecting a more assertive and militarily capable India. An India that is fed up from playing second fiddle to a rising China, and from being limited from its true potential by a recalcitrant Pakistan. As such, this current manifestation of India is almost a farcy from what several analysts had described five years back. This was when the likes of Happymon Jacob had termed India as a 'reluctant power' facing a rising superpower i.e. China and a 'revisionist power' in Pakistan. Instead, as evident in the BJP's nuclear brinkmanship, it is India now that is revising the status-quo in an entirely reckless and single-minded fashion. Especially during a time when both Pakistan and China have openly declared their focus to be on shared economic development at a wider regional level, what India's incessant saber-rattling has done is essentially estrange itself further from two strategically and potentially crucial neighbors.
While a large segment of the Indian population may celebrate this new-found panache and daring which the BJP government is projecting as part of its nationalist ethos, this approach has in fact led to an unprecedented level of destabilization throughout the region. One wonders whether this 'devil may care' approach of the current Indian government is the kind of assertiveness and regional leadership that even moderate analysts such as the above-mentioned Mr. Jacob had argued for five years back. After all, even with respect to countering Pakistan, many in India have long called for developing closer ties with China particularly keeping in view a long-term strategic perspective. A view that is built more on regional stability and cooperation as opposed to pandering to a faux sense of supremacy.
Yet, instead of such elusive stability, what this Indian state has done is willfully stoke fears of war. All despite the fact that it is still not able to dominate Pakistan within the conventional and sub-conventional realms. At least not on the global stage where the will to project military force is equally matched by the ability to do so. This for instance was more than evident in February's aerial engagement between the two countries following which India was left considerably bruised and shaken.
While many in Pakistan have taken this to be the successful manifestation of a viable conventional deterrent capability, it has simultaneously increased the risks of India resorting to a pre-emptive or escalatory nuclear strike as the preferred means of assuring military victory. What's more, if Pakistani strategists are to go by the current rhetoric and signaling coming out of India, the risks of such a strike seem to stem more from a vain an entitled sense of supremacy, rather than any real measured, or calculated approach to nuclear deterrence and/or strategy. Such ensuing ambiguity and uncertainty add immensely to the already heightened risks of an accidental or even miscalculated step towards the nuclear tipping point.
Ironically, the only option Pakistan has been left with is to signal its own intent and commitment to the counter value targeting of Indian cities. This has been emphasized in all of Pakistan's most recent ballistic missile tests, which instead of showcasing a newly acquired capability have been carried out as training launches of what already comprise its nuclear arsenal. This includes last week's training launch of the Ghaznavi Missile System, which stands as one of the first SRBMs inducted into service by the Pakistan military. Designed as a Scud type ballistic missile that is accurate, road mobile and capable of hypersonic speeds, this most recent test is aimed at showcasing its potency as a second-strike platform, capable of challenging even some of the most sophisticated Ballistic Missile Defense Systems currently deployed by India. In effect, a stark reminder that all Pakistan needs to do is to get a few of these off the ground to negate any advantage that a counter-force or pre-emptive strike may seem to serve India.
Hence, while the threat of Kashmir as a nuclear flashpoint remains as ominous as ever for the most densely populated region in the world, it is extremely worrying to think that either Pakistani or Indian policymakers would consider nuclear war-fighting as a viable means to victory. Whereas Pakistan's stance on the use of nuclear weapons has been clearly stated as a means of deterring a large-scale conventional assault for the sake of regional stability, the repeated allusions to a first or pre-emptive strike by Indian policy-makers seem to be geared more at spreading fear, shock and awe amidst the general population. Of all the fears the world once had over a North Korean, Iraqi or even Irani fanatic gaining hold of an atomic weapon, it is a wonder how Indian policymakers are unabashedly getting away with playing the part of the unstable and unpredictable nuclear armed zealots of the world.