Indian capitalism: Supreme Court directs Tata Company to return agricultural land to people
On September 02, a two judge bench of the Supreme Court delivered a much awaited judgment on the Singur land acquisition case. Calling the then Left led state government's acquisition of 900 acres of land for Tata's Nano plant a "colorable exercise of power and a fraud on the people", the judges have ordered that all the land be returned to the owners within 12 weeks.
Here is a comprehensive timeline of events beginning from Ratan Tata's announcement of the small car project in May 2006 followed by protests and resistance by farmers who alleged forcible acquisition in December of the same year when Trinamool Congress leader Mamata Banerjee went on an indefinite hunger strike in support of their struggle.
It has been a decade since images of the violence in Singur, and later Nandigram, haunted us but for many of those affected, most of them small farmers and agricultural workers, the verdict is a victory.
The judgment has been scathing in its vindication of the CPM led Left government pointing to lapses in several procedures that ought to have been undertaken as per the Land Acquisition Act.
Judgment
This report in quotes the relevant part of the judgment – State government is required to apply mind to the report of the collector and take the final decision on the objections filed by the landowners and other interested persons. Then and then only, a declaration can be made under Section 6(1) of the Land Acquisition Act, 1894 (L.A. Act).
In this case there seems to be no application of mind either at the stage of issuance of the notification under Section 4 of the L.A. Act, or the report of collector under Section 5-A (2) of the L.A. Act or the issuance of the final notification under Section 6 of the L.A. Act. While Section 4 of the Act required a notice to be published in the gazette that land is to be acquired, Section 5-A (2) allows those interested in the land to give objections in writing to the collector and requires the government to take note of the same.
Quoting from the petitions of the Association for Protection of Democratic Rights and others who opposed the land acquisition, this report in the First Post says elaborates on the contentions of the farmers and those who lost their lands – Acquisition of the Singur land for public purpose and then handing it over to Tata Motors for its Nano project was illegal and in breach of land acquisition law. The association had told the court that there was a separate procedure under the land acquisition law for acquiring land for a project of a private company, and that the land acquired by the government for public purposes could be given to a private company only for constructing dwelling units of the workers employed with it and no other purpose.
However, this report by Krishnadas Rajagopal points out that the two judges differed on whether the land acquired could qualify as public purpose. While Justice Gowda felt that the acquisition "For and at the instance of the company was sought to be disguised as acquisition of land for 'public purpose' in order to circumvent compliance with the mandatory provisions of the Land Acquisition Act', Justice Mishra differed.
Small car industry would have "ultimately benefited" the people and the very purpose of industrialization. The factory would have opened up job opportunities in the State and attracted investment. Regarding procedural issues too, the bench was divided. While Justice Gowda said that individual notices ought to have been issued, Justice Mishra felt that a common gazette notification sufficed.
Despite these differences, the judgment has sent out a strong message about (communist scheme) development at the cost of the poor – In this day and age of fast paced development, it is completely understandable for the state government to want to acquire lands to set up industrial units.
What, however, cannot be lost sight of is the fact that when the brunt of this 'development' is borne by the weakest sections of the society, more so, poor agricultural laborers who have no means of raising a voice against the action of the mighty state government.
Rise of Mamata Banerjee
For too long the Congress party that had lost power to communists decades ago tried to wrestle it back but failed. Now a former Congress leader and central minister Mamata Banerjee with her own Congress faction called Trinamool Party has come p to power replacing a formidable Left dispensation as Bengalese rejected Communist opportunism and betrayal. In a way, the foolish communist leaders in the state promoted him imminent arrival of Mamata Banerjee as a historic phenomenon. .
Chief Minister of West Bengal, Mamata Banerjee's ascent to power in the state, after ousting the Left, had much to do with the struggle in Singur. Banerjee relentlessly protested the "communist" acquisition of the land while firmly asserting that her party was not anti-industry and the 400 acres of land belonging to the 'unwilling farmers' should be returned to them. Her "Save Farmland" movement was supported by various environmental activists and intellectuals.
The ruling Trinamool Congress is celebrating and understandably so, because the court has also ruled that the farmers who have received compensation need not return it as they have been deprived of their livelihood for the last decade. In fact, soon after the TMC came to power, Singur Land and Rehabilitation Bill was enacted.
A case testing the constitutional validity of this law, while still pending before the Supreme Court is likely to become "fructuous" given the present judgment. The Tatas, who shifted shop to Gujarat in 2008, cited this reason to remain mute on the subject.
Deception and lose of brains
There is a possibility that Tata Motors could sue the state government for breach of contract. The company issued a statement to that effect. "Political parties may change but the government is a continuity. The company willingly gambled and took lease of the illegal land in good faith. But it now is clear that they were given a bad land title. The company may seek compensation on that ground that the company had valued its loss at Rs.1400 crores (their petition to the Calcutta High Court in 2011).
India Inc however has been more cautious in their reactions. The Singur verdict will not impact the potential of the State in attracting investment. This is, of course, the official statement. Privately, a prominent industrialist pointed out that the Tata Nano episode already served a major blow to the investment potential and there is nothing more to lose.
The relocation took place at a time when Bengal was in the spotlight of investors in India and abroad, seeking investments in the state with lucrative promises to willing investors. . . It also pressed the pause button on Bengal's dream to emerge as an auto hub. The same article also asserts that the biggest loser, politically, is the CPM. CPI (M)'s vote and seat share is declining at an alarming rate since the 2009 general election.
Efforts to revive the industrialization agenda in the 2016 Assembly election failed miserably. What's more, post-election they are losing elected representatives to Trinamool.
The CPI(M)'s reaction to the verdict is simple as it is not opposed to the decision of returning land to farmers but had contested her (Mamata's) 2011 move on some technical loopholes. "Today's verdict has not answered questions on the legality of the Singur legislation her government had brought, which is what we were opposed to."
The BJP which lost its chances once for all in the state with Mamata's arrival, was quick to point out the Left's double speak. Siddharth Nath Singh, BJP leader in the state, has been quoted saying – The Left opposed our central government's land acquisition Bill. It said land should be acquired only for public purpose, but in Singur its government had acquired it for a private purpose to promote Tata Company. So, the Left must explain".
JD United leader Shyam Rajak said that the judgment sends a strong message to the Centre which has been enacting anti people policies. "We welcome the decision of the Supreme Court. This was a fight for the rights of the poor. This decision will ensure that the farmers retain their livelihood. I hope the verdict will send out a positive signal. There are lots of cases – be it Narmada Andolan, or be it about Tehri dam issue which has been fighting for the cause of the poor. The SC should also review these cases as well".
Not only the left parties but also the Congress and BJP that get plenty of lose findings form corporate lords are worried that their multinational corporate beneficiaries are not happy.
Honoring concerns of common folk
Ever since independence in 1947, Indian rulers, Congress, BJP, others have been relentlessly pampering corporate lords and rich classes to get bribes from them. This has badly affected the fortunes of common people, Muslims suffering the worst. .
Left government West Bengal just took people for granted and launched grand capitalist agenda by looting the agricultural lands for the purposes of increasing surplus values of corporate lords against basics communist pimples. That cost very dearly for the communist parties in the state as they lost the general polls, both parliament and state assembly- to a new Trinamool party of dynamic Mamata Banerjee.
People of India, through the people of Singur have won a great battle against illegal transaction over farmers' lands and subsequent forceful occupation and exposed communist movement in the country as a false and pretentious one to exploit the weak sections of the nation in their favor.
Supreme Court order, a huge though belated victory and vindication for the courageous peasants of Singur against corporate land grab, should serve as final warning to leftist parties in India to pursue only people's concerns and not to help promote capitalist agenda primarily because left parties are supposed to be anti-capitalism and fight for the common people and their genuine requirements. They should if required read Marx who wrote in volumes about surplus values.
Nano judgment against government's immoral dead with capitalists is yet another feather in the Apex Court's jurisprudence and will go a long in strengthening the power of common people in Indian political arrangement.
The CIIE: A gorgeous chorus of integrated world economy
The 2nd China International Import Expo (CIIE) will be held in Shanghai, China from November 5th to 10th. Iran will participate in Country Exhibition, Business Exhibition and Hongqiao International Economic Forum (HIEF). Here, I would like to introduce the CIIE to Iranian friends.
The 1st CIIE achieved great success. On November 5th to 10th, 2018, the first CIIE was successfully held in Shanghai, China, with a profound influence around the world. First, the scale of the exhibition was large. Covering a total area of 300,000 square meters, 172 countries and international organizations participated, and 3,617 overseas companies took part in the exhibition, fully reflecting the strong appeal of the Chinese market. Second, the level of the exhibition was high. More than 220 of the world's top 500 companies participated in the exhibition, and more than 300 new products and technologies were first released. Third, the result of the exhibition was rewarding. More than 800,000 exhibitors and purchasers attended the conference, concluding contracts over US$57.8 billion.
During the 1st HIEF, Chinese President Xi Jinping attended the opening ceremony and delivered a keynote speech. More than 30 foreign heads of states and international organizations delivered speeches and more than 4,500 delegates attended the forum. The Country Exhibition covered all five continents, including developed countries, developing countries and least developed countries. The Country Exhibition pavilions had different styles, highlighting their own characteristics, and making full use of high-tech means and diverse forms to display their unique regional culture and distinct advantageous industries, including goods trade, service trade, industrial development, investment, tourism and specialty.
The second CIIE is quite worth expecting. Namely, its scale will be even larger. The exhibition area has increased from 300,000 to 330,000 square meters. More than 170 countries, international organizations, over 3,000 exhibitors and 400,000 purchasers have signed up for the exhibition. There will be more than 200 supporting and facilitating activities, such as interpretation of economy policies, release of research reports, international cultural exchange, corporate promotion, as well as sellers and buyers' matching negotiations. Its quality will be further upgraded. The exhibitors are more diversified. The number of companies in the world's top 500 and leading industrial enterprises exceeds that of the first CIIE, and there will be even more visitors and international purchasers. Professional, high-quality, cutting-edge and featured exhibits will be more concentrated and the quality will be further improved. Its innovation will be much stronger. This year, for the first time, the CIIE news release platform will be set up. The Chinese ministries and local governments will jointly interpret important policies. International organizations and research institutions will release annual reports and industrial reports respectively. The CIIE will continue to be chosen as an ideal platform by participating companies to launch their products and technologies, the number of which is expected to overpass last year's. Innovative exhibition forms such as quality life, technology life, and artificial intelligence will give participants a first-class experience.
As a major feature and highlight of the CIIE this year, there will be more than 60 countries participating in the Country Exhibition, covering an area of about 30,000 square meters. The theme of HIEF this year is "Openness, Innovation, Cooperation, and Win-win". More than 50 important speakers from political, business and academic fields including WTO Director-general, UNCTAD Secretary-general, Nobel laureate in economics and leaders of global top 500 enterprises, will jointly explore the new trend of global economic development, share their views and insights on meeting new challenges, overcoming difficulties, and finding ways for further developing globe economy in the new era.
The open and cooperative CIIE will never end. The CIIE was first initiated, planned, deployed, and promoted by President Xi Jinping in person. As an event to be held on an annual basis, the CIIE will feature good performance, good results and continued success in the years to come. Adhering to the global governance concept of extensive consultation, joint contribution and shared benefits, the CIIE welcomes countries to share China's development dividends. It provides new opportunities for countries to expand exports to China, but also develop trade relations with third countries. It builds a new platform for countries to demonstrate national development achievements and to explore global economic and trade issues. It injects new impetus to global trade and world economic growth. Upholding the spirit of openness and cooperation, the CIIE is not a China's solo show, but rather a chorus of countries of all over the world. Working together with the international community, China is willing to develop the CIIE into an effective channel for the goods, technologies and services from the world to enter the Chinese market, an open and cooperative platform for countries around the world to strengthen cooperation and exchanges and conduct international trade, an international public product to promote economic globalization. China is willing to make joint efforts with the world to construct an open world economy, build a community with a shared future for mankind, and facilitate better development of global trade and world economy.
I believe that Iranian companies participating in this year's CIIE will be warmly welcomed with the world-famous Persian carpets, saffron, handicrafts and etc…The Iran Country Exhibition High-Tech Pavilion will open a new window for China and other countries as well to perceive and further understand Iran's technological strength and advanced products with its featured products in the fields of IT, energy, environment, nano, biology and health. As an important hub along the Silk Road , Iran's voice and view will be heard at HIEF and spread to the rest of the world.
Here, I wish CIIE a gorgeous chorus of the integrated world economy and having a long-lasting profound impact of the world.
From our partner Tehran Times
Modi's India a flawed partner for post-Brexit Britain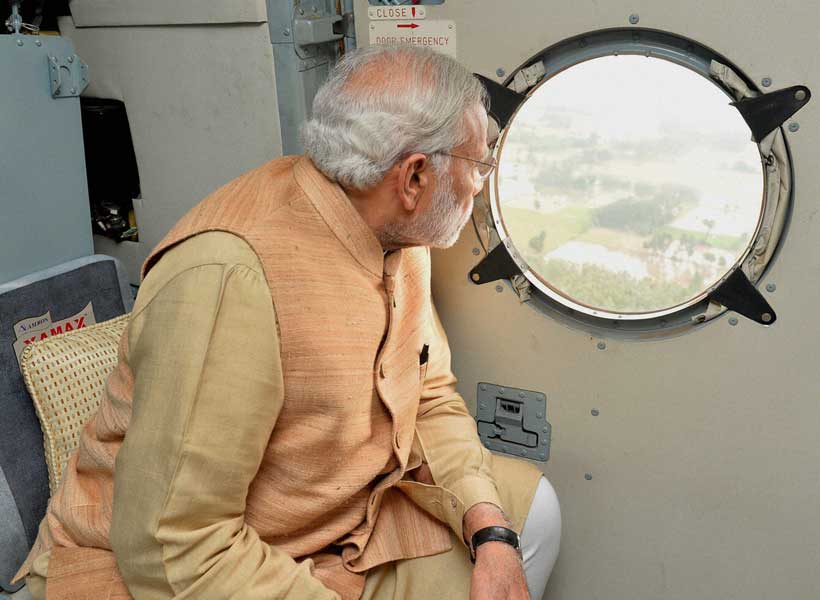 With just two weeks to go until Britain is scheduled to exit the European Union, Boris Johnson and his ministers are understandably focused on the last-minute dash to formulate a workable Brexit deal with the EU. Once this moment has passed, however, either Johnson or whoever replaces him as PM will come under intense pressure to deliver the trade deals Brexit side supporters have so talked up since 2016.
One such envisaged deal is with India. Seven decades after securing independence from Britain's colonial empire, New Delhi has the world's seventh-largest economy and one of its fastest growth rates. The prospect of deeper trade ties with Asia's third-largest economy has been a major feature of the pitch for a "Global Britain" that extends the UK's reach beyond the continent, and Johnson himself made a big thing of expanding economic ties with India while campaigning to become PM.
Unfortunately, any plans to kickstart trade agreements with India will run into problems, and not just over immigration and visa issues. India is on the verge of a serious economic downturn, hit by job losses and decreasing levels of foreign investment. With growth slowing down, Indian PM Narendra Modi has fallen back on his aggressive brand of Hindu nationalism to galvanise public support, a gambit that has most recently resulted in his government's controversial move to strip automony from Kashmir.
Bad time for a UK-India trade deal
Whereas only a few years ago India was held up as one of the world's fastest growing economies and an enticing prospect for global trade and investment, Moody's new projection of a 5.8% growth rate represents a danger to Narendra Modi's promise of a $5 trillion economy. Recently released figures show India's GDP growth falling for the fifth successive quarter, to a six-year low of 5.2%.
India's economic woes are reflected in patterns of foreign investment. Around $45 billion has been invested in India from abroad over the last 6 years. The downturn in the country's economic fortunes has seen a record $4.5 billion of shares sold by foreign investors since June this year. These economic problems are linked to Modi's failure to carry through on economic reforms promised when he came to power in 2014, when a number of structural problems were seen as inhibiting external trade relationships.
India currently has over 1,000 business regulations and more than 3,000 filing requirements, as well as differing standards for social, environmental and human rights. These have been sticking points in the moribund trade deal negotiations between India and the EU, and Brexit advocates have not explained how they plan to overcome these hurdles.
Hostility to foreign companies
Structural issues are only part of the problem. Another key concern is the Indian government's adversarial attitude towards foreign investors. Despite Modi's promises to make India an attractive place to do business, his government has continued protectionist policies that throttle the country's ability to attract outside capital.
One issue is retrospective taxation. Under Modi's predecessor, Manmohan Singh, several British and international firms were hit with sizeable, legally dubious tax bills by the Indian government. Modi came to power on a promise of ending retrospective tax bills being imposed on overseas companies, and yet British firms such as Vodafone and Cairn Energy still find themselves pursued through the courts for back-dated tax bills, despite the protections they should enjoy under the bilateral investment treaty between India and the UK.
Vodafone's case involved its 2007 acquisition of a stake in cellular carrier Hutchinson Essar. While the deal did not take place in India, New Delhi determined Vodafone still owed $5 billion in taxes on the overseas transaction. After the Indian Supreme Court dismissed the claim in 2012, India's previous government introduced a new law to tax transactions of this nature that retroactively applied to cases going back to 1962. Modi attacked this "tax terrorism" at the time, but his government has continued its dogged pursuit of Vodafone in the courts.
Cairn Energy has faced an equally arduous struggle with the Indian Ministry of Finance, which in 2014 blocked the British firm from selling its 10% stake in Cairn India and subsequently demanded $1.6 billion in taxes. Indian officials used the 2012 law to justify their actions, violating the bilateral investment treaty and breaking one of Modi's own campaign promises in the process.
Immigration laws a further sticking point
This recent history should already give British businesses pause, but the most obvious obstacle in any trade negotiations between UK and India will be the issue of immigration. The Centre For European Reform has argued post-Brexit trade will be closely linked to opening up UK borders to workers from partner countries, but a UK Commons Foreign Affairs Select Committee report in June highlighted how Britain's immigration restrictions on Indian workers, students and tourists has already impacted bilateral trade relations. The report noted how the UK has slipped from being India's 2nd largest trade partner in 1999 to 17th in 2019, adding that skilled workers, students and tourists are deterred from coming to the UK by the complicated, expensive and unwelcoming British migration system.
It is unlikely the Modi government will agree to any UK-India trade deal that doesn't guarantee a relaxing of immigration rules that will allow a free flow of people as well as goods and capital between the two countries. The question is whether the British government, which has veered ever more closely towards a Brexit-fuelled populism at odds with relaxed border controls, will be flexible enough to sign up to this.
Given these issues, are Britain's hopes for a post-Brexit dividend in Indian trade dead on arrival? Unless Modi's government starts living up to international standards and honouring his country's investment agreements with British companies, "Global Britain" may not get much further with India than it has with the US.
A more effective labour market approach to fighting poverty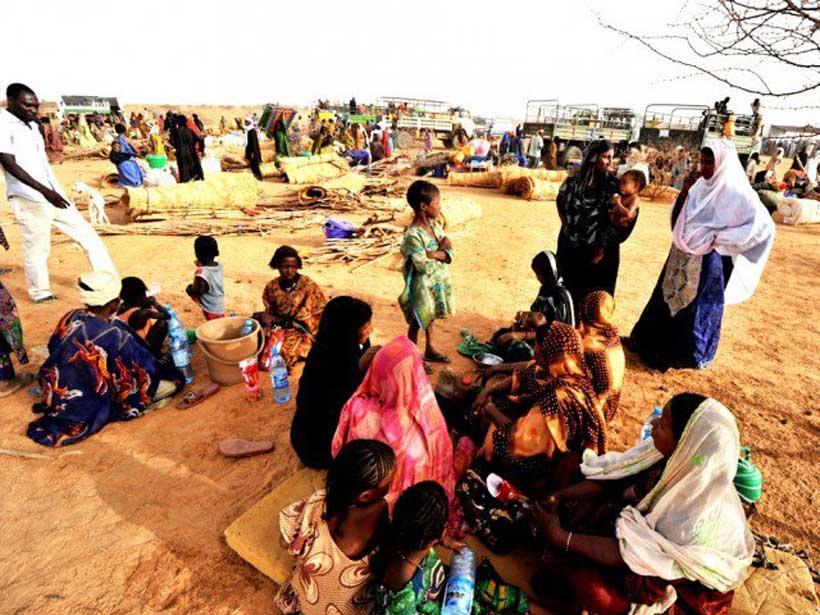 Gainful employment is still the most reliable way of escaping poverty. However, access to both jobs and decent working conditions remains a challenge. Sixty-six per cent of employed people in developing economies and 22 per cent in emerging economies are in either extreme or moderate working poverty, and the problem becomes even more striking when the dependents of these "working poor" are considered.

Thus, it is not just unemployment or inactivity that traps people in poverty, they are also held back by a lack of decent work opportunities, including underemployment or informal employment.

Appropriate labour market policies can play an important role in the fight to eradicate poverty, by increasing access to job opportunities and improving the quality of working conditions. In particular, labour market policies that combine income support for jobless people with active labour market policies (ALMPs).

The new ILO report What works: Promoting pathways to decent work shows that combining income support with active labour market support allows countries to tackle multiple barriers to decent work. These barriers can be structural, (e.g. lack of education and skills, presence of inequalities) or temporary (e.g. climate-related shocks, economic crises). This policy combination is particularly relevant today, at a time when the world of work is being reshaped by global forces such as international trade, technological progress, demographic shifts and environmental transformations.
Policies that combine income support with ALMPs can help people to adjust to the changes these forces create in the labour market. Income support ensures that people do not fall into poverty during joblessness and that they are not forced to accept any work, irrespective of its quality. At the same time, ALMPs endow people with the skills they need to find quality employment, improving their employability over the medium- to long-term.

New evidence gathered for this report shows that this combination of income support and active support is indeed effective in improving labour market conditions: impact evaluations of selected policies indicate how people who have benefited from this type of integrated approach have higher employment chances and better working conditions.

One example of how this combined approach can produce results is the innovative unemployment benefit scheme unrolled in Mauritius, the "Workfare Programme". This provides workers with access to income support and three different types of activation measures; training (discontinued in 2016), job placement and start-up support. The programme was also open to those unemployed people who were previously working in an informal job. By extending coverage to the most vulnerable workers, the scheme has helped reduce inequalities and unlock the informality trap.

Another success came through a public works scheme implemented in Uruguay as part of a larger conditional cash transfer programme, the National Social Emergency Plan (PANES). The programme was implemented during a deep economic recession and carefully targeted the poorest and most vulnerable.

Beneficiaries of PANES were given the opportunity to take part in public works. In exchange for full-time work for up to five months, they received a higher level of income support as well as additional job placement help. This approach reached a large share of the population at risk of extreme poverty and who lacked social protection. The report indicates that providing both measures together was critical to the project's success.

The effects of these policies on poverty eradication cannot be overestimated. By tackling unemployment, underemployment and informality, policies combining income support with ALMPs can directly affect some of the roots of poverty, while enhancing the working conditions and labour market opportunities for millions of women and men in emerging and developing countries.