Indian capitalism: Supreme Court directs Tata Company to return agricultural land to people
On September 02, a two judge bench of the Supreme Court delivered a much awaited judgment on the Singur land acquisition case. Calling the then Left led state government's acquisition of 900 acres of land for Tata's Nano plant a "colorable exercise of power and a fraud on the people", the judges have ordered that all the land be returned to the owners within 12 weeks.
Here is a comprehensive timeline of events beginning from Ratan Tata's announcement of the small car project in May 2006 followed by protests and resistance by farmers who alleged forcible acquisition in December of the same year when Trinamool Congress leader Mamata Banerjee went on an indefinite hunger strike in support of their struggle.
It has been a decade since images of the violence in Singur, and later Nandigram, haunted us but for many of those affected, most of them small farmers and agricultural workers, the verdict is a victory.
The judgment has been scathing in its vindication of the CPM led Left government pointing to lapses in several procedures that ought to have been undertaken as per the Land Acquisition Act.
Judgment
This report in quotes the relevant part of the judgment – State government is required to apply mind to the report of the collector and take the final decision on the objections filed by the landowners and other interested persons. Then and then only, a declaration can be made under Section 6(1) of the Land Acquisition Act, 1894 (L.A. Act).
In this case there seems to be no application of mind either at the stage of issuance of the notification under Section 4 of the L.A. Act, or the report of collector under Section 5-A (2) of the L.A. Act or the issuance of the final notification under Section 6 of the L.A. Act. While Section 4 of the Act required a notice to be published in the gazette that land is to be acquired, Section 5-A (2) allows those interested in the land to give objections in writing to the collector and requires the government to take note of the same.
Quoting from the petitions of the Association for Protection of Democratic Rights and others who opposed the land acquisition, this report in the First Post says elaborates on the contentions of the farmers and those who lost their lands – Acquisition of the Singur land for public purpose and then handing it over to Tata Motors for its Nano project was illegal and in breach of land acquisition law. The association had told the court that there was a separate procedure under the land acquisition law for acquiring land for a project of a private company, and that the land acquired by the government for public purposes could be given to a private company only for constructing dwelling units of the workers employed with it and no other purpose.
However, this report by Krishnadas Rajagopal points out that the two judges differed on whether the land acquired could qualify as public purpose. While Justice Gowda felt that the acquisition "For and at the instance of the company was sought to be disguised as acquisition of land for 'public purpose' in order to circumvent compliance with the mandatory provisions of the Land Acquisition Act', Justice Mishra differed.
Small car industry would have "ultimately benefited" the people and the very purpose of industrialization. The factory would have opened up job opportunities in the State and attracted investment. Regarding procedural issues too, the bench was divided. While Justice Gowda said that individual notices ought to have been issued, Justice Mishra felt that a common gazette notification sufficed.
Despite these differences, the judgment has sent out a strong message about (communist scheme) development at the cost of the poor – In this day and age of fast paced development, it is completely understandable for the state government to want to acquire lands to set up industrial units.
What, however, cannot be lost sight of is the fact that when the brunt of this 'development' is borne by the weakest sections of the society, more so, poor agricultural laborers who have no means of raising a voice against the action of the mighty state government.
Rise of Mamata Banerjee
For too long the Congress party that had lost power to communists decades ago tried to wrestle it back but failed. Now a former Congress leader and central minister Mamata Banerjee with her own Congress faction called Trinamool Party has come p to power replacing a formidable Left dispensation as Bengalese rejected Communist opportunism and betrayal. In a way, the foolish communist leaders in the state promoted him imminent arrival of Mamata Banerjee as a historic phenomenon. .
Chief Minister of West Bengal, Mamata Banerjee's ascent to power in the state, after ousting the Left, had much to do with the struggle in Singur. Banerjee relentlessly protested the "communist" acquisition of the land while firmly asserting that her party was not anti-industry and the 400 acres of land belonging to the 'unwilling farmers' should be returned to them. Her "Save Farmland" movement was supported by various environmental activists and intellectuals.
The ruling Trinamool Congress is celebrating and understandably so, because the court has also ruled that the farmers who have received compensation need not return it as they have been deprived of their livelihood for the last decade. In fact, soon after the TMC came to power, Singur Land and Rehabilitation Bill was enacted.
A case testing the constitutional validity of this law, while still pending before the Supreme Court is likely to become "fructuous" given the present judgment. The Tatas, who shifted shop to Gujarat in 2008, cited this reason to remain mute on the subject.
Deception and lose of brains
There is a possibility that Tata Motors could sue the state government for breach of contract. The company issued a statement to that effect. "Political parties may change but the government is a continuity. The company willingly gambled and took lease of the illegal land in good faith. But it now is clear that they were given a bad land title. The company may seek compensation on that ground that the company had valued its loss at Rs.1400 crores (their petition to the Calcutta High Court in 2011).
India Inc however has been more cautious in their reactions. The Singur verdict will not impact the potential of the State in attracting investment. This is, of course, the official statement. Privately, a prominent industrialist pointed out that the Tata Nano episode already served a major blow to the investment potential and there is nothing more to lose.
The relocation took place at a time when Bengal was in the spotlight of investors in India and abroad, seeking investments in the state with lucrative promises to willing investors. . . It also pressed the pause button on Bengal's dream to emerge as an auto hub. The same article also asserts that the biggest loser, politically, is the CPM. CPI (M)'s vote and seat share is declining at an alarming rate since the 2009 general election.
Efforts to revive the industrialization agenda in the 2016 Assembly election failed miserably. What's more, post-election they are losing elected representatives to Trinamool.
The CPI(M)'s reaction to the verdict is simple as it is not opposed to the decision of returning land to farmers but had contested her (Mamata's) 2011 move on some technical loopholes. "Today's verdict has not answered questions on the legality of the Singur legislation her government had brought, which is what we were opposed to."
The BJP which lost its chances once for all in the state with Mamata's arrival, was quick to point out the Left's double speak. Siddharth Nath Singh, BJP leader in the state, has been quoted saying – The Left opposed our central government's land acquisition Bill. It said land should be acquired only for public purpose, but in Singur its government had acquired it for a private purpose to promote Tata Company. So, the Left must explain".
JD United leader Shyam Rajak said that the judgment sends a strong message to the Centre which has been enacting anti people policies. "We welcome the decision of the Supreme Court. This was a fight for the rights of the poor. This decision will ensure that the farmers retain their livelihood. I hope the verdict will send out a positive signal. There are lots of cases – be it Narmada Andolan, or be it about Tehri dam issue which has been fighting for the cause of the poor. The SC should also review these cases as well".
Not only the left parties but also the Congress and BJP that get plenty of lose findings form corporate lords are worried that their multinational corporate beneficiaries are not happy.
Honoring concerns of common folk
Ever since independence in 1947, Indian rulers, Congress, BJP, others have been relentlessly pampering corporate lords and rich classes to get bribes from them. This has badly affected the fortunes of common people, Muslims suffering the worst. .
Left government West Bengal just took people for granted and launched grand capitalist agenda by looting the agricultural lands for the purposes of increasing surplus values of corporate lords against basics communist pimples. That cost very dearly for the communist parties in the state as they lost the general polls, both parliament and state assembly- to a new Trinamool party of dynamic Mamata Banerjee.
People of India, through the people of Singur have won a great battle against illegal transaction over farmers' lands and subsequent forceful occupation and exposed communist movement in the country as a false and pretentious one to exploit the weak sections of the nation in their favor.
Supreme Court order, a huge though belated victory and vindication for the courageous peasants of Singur against corporate land grab, should serve as final warning to leftist parties in India to pursue only people's concerns and not to help promote capitalist agenda primarily because left parties are supposed to be anti-capitalism and fight for the common people and their genuine requirements. They should if required read Marx who wrote in volumes about surplus values.
Nano judgment against government's immoral dead with capitalists is yet another feather in the Apex Court's jurisprudence and will go a long in strengthening the power of common people in Indian political arrangement.
Turkey's financial crisis raises questions about China's debt-driven development model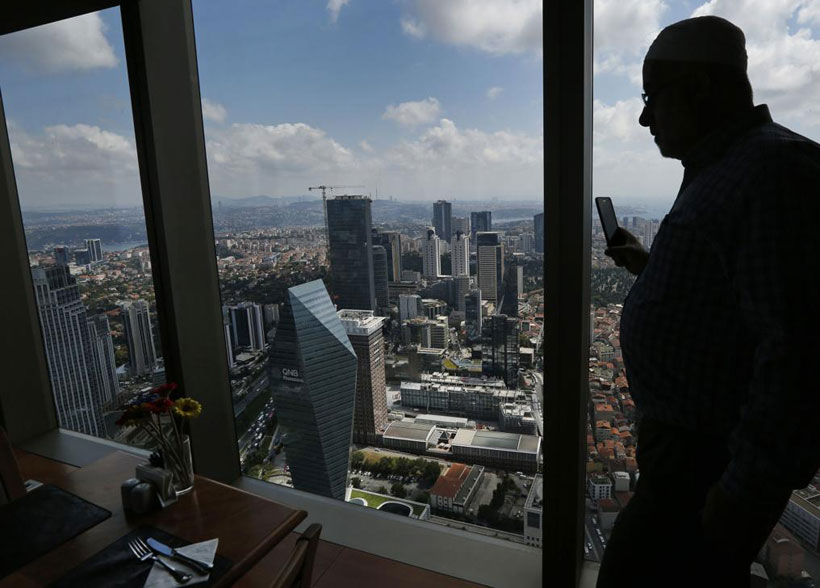 Financial injections by Qatar and possibly China may resolve Turkey's immediate economic crisis, aggravated by a politics-driven trade war with the United States, but are unlikely to resolve the country's structural problems, fuelled by President Recep Tayyip Erdogan's counterintuitive interest rate theories.
The latest crisis in Turkey's boom-bust economy raises questions about a development model in which countries like China and Turkey witness moves towards populist rule of one man who encourages massive borrowing to drive economic growth.
It's a model minus the one-man rule that could be repeated in Pakistan as newly sworn-in prime minister Imran Khan, confronted with a financial crisis, decides whether to turn to the International Monetary Fund (IMF) or rely on China and Saudi Arabia for relief.
Pakistan, like Turkey, has over the years frequently knocked on the IMF's doors, failing to have turned crisis into an opportunity for sustained restructuring and reform of the economy. Pakistan could in the next weeks be turning to the IMF for the 13th time, Turkey, another serial returnee, has been there 18 times.
In Turkey and China, the debt-driven approach sparked remarkable economic growth with living standards being significantly boosted and huge numbers of people being lifted out of poverty. Yet, both countries with Turkey more exposed, given its greater vulnerability to the swings and sensitivities of international financial markets, are witnessing the limitations of the approach.
So are, countries along China's Belt and Road, including Pakistan, that leaped head over shoulder into the funding opportunities made available to them and now see themselves locked into debt traps that in the case of Sri Lanka and Djibouti have forced them to effectively turn over to China control of critical national infrastructure or like Laos that have become almost wholly dependent on China because it owns the bulk of their unsustainable debt.
The fact that China may be more prepared to deal with the downside of debt-driven development does little to make its model sustainable or for that matter one that other countries would want to emulate unabridged and has sent some like Malaysia and Myanmar scrambling to resolve or avert an economic crisis.
Malaysian Prime Minister Mahathir Mohamad is in China after suspending US$20 billion worth of Beijing-linked infrastructure contracts, including a high-speed rail line to Singapore, concluded by his predecessor, Najib Razak, who is fighting corruption charges.
Mr. Mahathir won elections in May on a campaign that asserted that Mr. Razak had ceded sovereignty to China by agreeing to Chinese investments that failed to benefit the country and threaten to drown it in debt.
Myanmar is negotiating a significant scaling back of a Chinese-funded port project on the Bay of Bengal from one that would cost US$ 7.3 billion to a more modest development that would cost US$1.3 billion in a bid to avoid shouldering an unsustainable debt.
Debt-driven growth could also prove to be a double-edged sword for China itself even if it is far less dependent than others on imports, does not run a chronic trade deficit, and doesn't have to borrow heavily in dollars.
With more than half the increase in global debt over the past decade having been issued as domestic loans in China, China's risk, said Ruchir Sharma, Morgan Stanley's Chief Global Strategist and head of Emerging Markets Equity, is capital fleeing to benefit from higher interest rates abroad.
"Right now Chinese can earn the same interest rates in the United States for a lot less risk, so the motivation to flee is high, and will grow more intense as the Fed raises rates further," Mr. Sharma said referring to the US Federal Reserve.
Mr. Erdogan has charged that the United States abetted by traitors and foreigners are waging economic warfare against Turkey, using a strong dollar as "the bullets, cannonballs and missiles."
Rejecting economic theory and wisdom, Mr. Erdogan has sought for years to fight an alleged 'interest rate lobby' that includes an ever-expanding number of financiers and foreign powers seeking to drive Turkish interest rates artificially high to damage the economy by insisting that low interest rates and borrowing costs would contain price hikes.
In doing so, he is harking back to an approach that was popular in Latin America in the 1960s and 1970s that may not be wholly wrong but similarly may also not be universally applicable.
The European Bank for Reconstruction and Development (EBRD) warned late last year that Turkey's "gross external financing needs to cover the current account deficit and external debt repayments due within a year are estimated at around 25 per cent of GDP in 2017, leaving the country exposed to global liquidity conditions."
With two international credit rating agencies reducing Turkish debt to junk status in the wake of Turkey's economically fought disputes with the United States, the government risks its access to foreign credits being curtailed, which could force it to extract more money from ordinary Turks through increased taxes. That in turn would raise the spectre of recession.
"Turkey's troubles are homegrown, and the economic war against it is a figment of Mr. Erdogan's conspiratorial imagination. But he does have a point about the impact of a surging dollar, which has a long history of inflicting damage on developing nations," Mr. Sharma said.
Nevertheless, as The Wall Street Journal concluded, the vulnerability of Turkey's debt-driven growth was such that it only took two tweets by US President Donald J. Trump announcing sanctions against two Turkish ministers and the doubling of some tariffs to accelerate the Turkish lira's tailspin.
Mr. Erdogan may not immediately draw the same conclusion, but it is certainly one that is likely to serve as a cautionary note for countries that see debt, whether domestic or associated with China's infrastructure-driven Belt and Road initiative, as a main driver of growth.
3 trends that can stimulate small business growth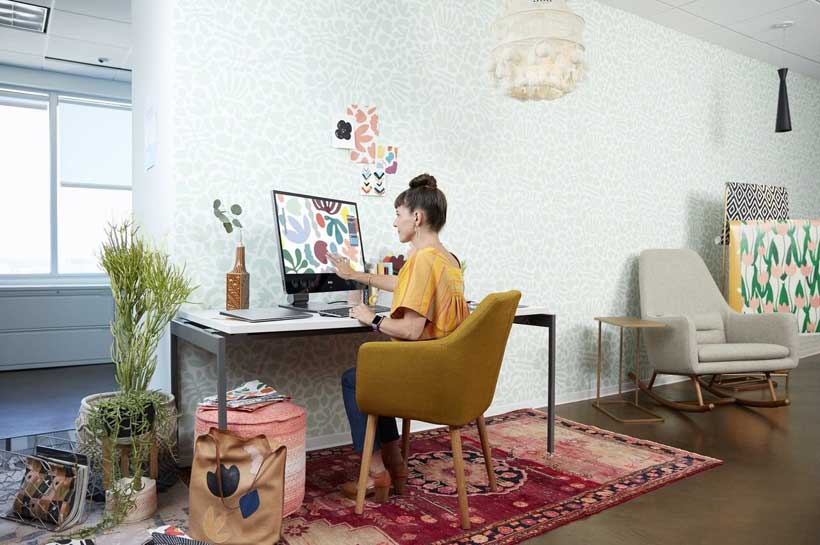 Small businesses are far more influential than most people may realize.
That influence is felt well beyond Main Street. Small businesses make up 99.7 percent of all businesses in the U.S., and these firms employ nearly half (48 percent) the workforce, according to the 2018 Small Business Profile compiled by the U.S. Small Business Administration.
In addition, take a look at recent trends and developments in technology. It's clear that these changes can give entrepreneurs that extra leverage to scale up. Here are three to consider.
Big companies have big opportunities for small firms
Back in the 20th century, a large company would get things done in this very straightforward way. Wherever there was a need, they hired someone directly to perform that task, whether it was a driver or an accountant.
Under today's leaner models, these big companies are finding it's much more efficient to partner with other firms to fulfill certain needs. According to Deloitte, 31 percent of IT services have been outsourced, as well as 32 percent of human resources. This increasing acceptance of outsourcing is a huge growth opportunity for small businesses owners.
For example, Amazon recently announced it is actively seeking and helping entrepreneurs who are willing to deliver packages as their contractors. The mega retailer will even go as far as helping with startup costs so long as these smaller firms deliver their packages. Landing a contract with a big corporation is a significant milestone for any company, but starting out with that lucrative contract is sure to let these startups hit the ground running.
Better connections for greater flexibility
When today's entrepreneur has a new role to fill, they're not confined to the talent pool in their immediate community. Because we now have the tools and connectivity to work from anywhere, a business owner can expand the search across multiple states!
What's more, these flexible, work from anywhere options can give business owners the inspiration to do things differently. Having greater collaboration means having access to more options to fit specific needs.
For example, what is the very nature of being a small business owner? It's dealing with a fluctuating volume of work. Tapping into the talent pool of freelancers to work on these specific, short-term tasks and projects is easier than ever, because for a segment of workers, freelancing is increasingly becoming a way of life. Freelancers currently make up 36 percent of the workforce, according to a study from Upwork. And, if trends maintain, most Americans will be freelancers by 2027.
Thanks to remote options with easy access to talent, small businesses can easily set up temporary or ongoing as-needed work arrangements. When you partner with Dell for your computing needs, you'll get the expert help and support so you can set up the perfect flexible workspace system.
More automation brings better efficiencies
Without a doubt, new technology works in favor of small businesses and entrepreneurs because they have many tools at their disposal to automate labor intensive processes, be more productive and cut costs. For example, entrepreneurs can use software to process client payments and even set up automated payments, saving hours and costs associated with collecting, processing and reconciling under the traditional paper check payment system. That translates into a more efficient billing department that can spend more time focused on complex issues.
Let Dell equip your small business with the right tech tools, tailor made for your venture and backed with support, so you can focus on running your business.
Transitioning from least developed country status: Are countries better off?
The Least Developed Countries (LDCs) are an internationally defined group of highly vulnerable and structurally constrained economies with extreme levels of poverty. Since the category was created in 1971, on the basis of selected vulnerability indicators, only five countries have graduated and the number of LDCs has doubled.  One would intuitively have thought that graduation from LDC status would be something that all LDCs would want to achieve since it seems to suggest that transitioning countries are likely to benefit from increased economic growth, improved human development and reduced susceptibility to natural disasters and trade shocks.
However, when countries graduate they lose international support measures (ISMs) provided by the international community. There is no established institutional mechanism for the phasing out of LDC country-specific benefits. As a result, entities such as the World Bank and the International Monetary Fund may not always be able to support a country's smooth transition process.
Currently, 14 out of 53 members of the Commonwealth are classified as LDCs and the number is likely to reduce as Bangladesh, Solomon Islands and Vanuatu transition from LDC status by 2021. The three criteria used to assess LDC transition are: Economic Vulnerability Index (EVI), Human Assets Index (HAI) and Gross National Income per capita (GNI).  Many of the forthcoming LDC graduates will transition based only on their GNI.  This GNI level is normally set at US $ 1,230 but if the GNI reaches twice this level at US $ 2,460 a country can graduate.
So what's the issue?  A recent Commonwealth – Trade Hot Topic publication confirms that most countries graduate only on the basis of their GNI, some of which have not attained significant improvements in human development (HAI) and even more of which fall below the graduation threshold for economic development due to persistent vulnerabilities (EVI).  This latter aspect raises the question as to whether transitioning countries will, actually, be better off after they graduate.
Given the loss of ISMs and the persistent economic vulnerabilities of many LDCs, it is no surprise that some countries are actually seeking to delay graduation, Kiribati and Tuvalu being two such Commonwealth countries despite easily surpassing twice the GNI threshold for graduation.
How is it possible that a country can achieve economic growth but not have appreciable improvements in resilience to economic vulnerability?  Based on a statistical analysis discussed in the Trade Hot Topic paper, a regression model, based on all forty-seven LDCs, was produced.  The model revealed that there was no statistically significant relationship between economic vulnerability and gross national income per capita.  The analysis was repeated just for Commonwealth countries and similar results were obtained.
Most importantly, analysis revealed that there was a positive relationship between GNI and EVI. In other words, increases in wealth (using GNI as a proxy) is likely to result in an increase in economic vulnerability.  This latter result is counterintuitive since one would expect more wealth to result in less economic vulnerability.
So what's the take away?
The statistical results do not necessarily imply that improving the factors affecting economic vulnerability cannot result in improvements to economic prosperity.  It does suggest, however, that either insufficient efforts have gone into effecting such improvements or that there are natural limits to the extent to which such improvements can be effected.
One thing is clear, the multilateral lending agencies should revisit the removal of measures supporting climate change or other vulnerabilities for LDCs on graduation, since the empirical evidence suggests that countries could fall back into LDC status or stagnate and be unable to achieve sustainable development. Whilst transitioning from LDC status should be desirable, it should not be an end in itself. Rather than to transition and remain extremely vulnerable, countries should be resistant to such change or continue to receive more targeted support until vulnerabilities are reduced to more acceptable levels.
What are your thoughts?