Will China and USA further escalate tension in South China Sea?
South China Sea (SCS) is emerging a hotbed of tension between China, the economic and military power of Asia and its sea neighbors of the Asia Pacific region. Following military activity by China which claims its authority over the zone, tensions between China and its northern maritime neighbours continue to dominate developments in the SCS but further unresolved disputes add to the dangerous atmosphere because no side is ready to back down and seek genuine reconciliation, while US super power opposes Beijing and supports its neighbors.
China has issues with ASEAN as Philippines, Japan and Vietnam are been wooed by USA to fight China as part of President Obama's Asia Pivot agenda. US military role in the region in support of China's neighbors further complicates the tension. July 12, 2016, marked a turning point in the long-standing disputes over the South China Sea. After more than three years of proceedings at the Permanent Court of Arbitration, an international body in The Hague, a tribunal constituted under the UN Convention on the Law of the Sea (UNCLOS) issued a widely anticipated decision in a case the Philippines brought in 2013 to challenge China's maritime claims to most of the contested waterway.
The members of the Association of Southeast Asian Nations (ASEAN)—have become increasingly wary of Beijing in recent years and have clearly supported resolving the region's disputes through the mechanisms of international law. Were China to make aggressive new moves, it would deepen their sense of alienation, encouraging them to strengthen their militaries to further balance against Beijing. The Philippines' new president, Rodrigo Duterte, has signaled that he is interested in pursuing a more conciliatory approach to Beijing and has held out the possibility of resuming negotiations with China over resource sharing in the South China Sea. If Chinese President Xi Jinping accepts Duterte's offer, he might be able to reach a deal with Manila that allows China to continue to claim some rights to resources in the far corners of the South China Sea.
As expected by many, the tribunal ruled in Manila's favor and China rejected the tribunal's decision, since Beijing, a signatory to the convention, has long opposed the proceedings and had warned that it would not abide by the judgment. China believes Washington has played its role in getting the judgment against China's position over the SCS. USA and its local partners can avoid a dangerous escalation, and encourage China to abide by the ruling. China responds with increased belligerence.
China insists that it has sovereignty over the Spratly Islands, and the tribunal did not rule on their rightful ownership. But by declaring all of the Spratlys' features to be reefs or rocks, it significantly limited the claims China can make to the surrounding water and airspace. Under international law, China's outposts in the Spratly Islands should be considered isolated enclaves floating in a part of the ocean that is in the Philippines' exclusive economic zone, since they lie within 200 nautical miles of that country's territory. And Beijing cannot use the Spratlys to justify any claims to the surrounding waters.
The tribunal ruled in favor of the Philippines on almost every count, declaring nearly all of China's maritime claims in the region invalid under international law, bringing a substantial amount of new clarity to a number of contentious legal issues and has set precedents that will affect the law of the sea for years to come. The tribunal held that all the territories in the contested Spratly Islands are reefs or rocks, not islands. That distinction matters, because under UNCLOS, reefs cannot generate a claim to the surrounding waters or airspace, and rocks can serve as the basis for only a small maritime claim of 12 nautical miles. Islands, on the other hand, generate a 200-nautical-mile exclusive economic zone; states can also assert additional rights based on the extent of the continental shelves that underlie them.
The tribunal found that China had conducted illegal activities inside the Philippines' exclusive economic zone and thus completely invalidated China's claim that it holds historic rights to the South China Sea through its "nine-dash line," a sweeping cartographic projection that encompasses as much as 90 percent of the waterway. Chinese vessels, the tribunal ruled, had fished where they shouldn't have, and had prevented others from fishing and extracting petroleum within the zone. The tribunal also censured China's construction of artificial islands in the region, which it determined had caused severe environmental damage and heightened geopolitical tensions.
The tribunal's ruling that the Spratlys do not constitute islands under UNCLOS complicated Chinese position and closed off another opportunity for Beijing to save face and destroyed China's ability to justify its expansive claims to the South China Sea in legal terms. As speculated, China has rejected the legitimacy of the Philippines' case and the tribunal's jurisdiction to hear it since Manila first brought its complaint in January 2013. Beijing has decried the tribunal's decision as illegitimate, and it will certainly not abandon its outposts in the Spratlys or return the sand it used to manufacture them to the seabed. In fact, in the wake of the ruling, China landed civilian aircraft on some of those outposts, presumably to demonstrate that possession is nine-tenths of the law.
Since the tribunal rejected China's claims to historic rights in the waterway entirely, Beijing now must either continue to reject the tribunal's ruling wholesale or offer the Chinese public a fresh explanation of why its rights still stand—a tough approach, since Chinese leaders have long stuck to exactly the narrative that the tribunal rejected. The line was first unveiled by the Republic of China in 1947 and was adopted by China's Communist rulers after they took power in 1949. Chinese officials have never explained the nine-dash line's precise legal meaning, but they have repeatedly claimed that it demarcates an area from which China can extract resources.
China can be stubborn. Beijing knows for sure, as being veto members USA would not think of a war with China. It could also apply new domestic laws to the areas it controls. However, China's actions would be deeply worrisome for neighbors and would demonstrate that Beijing is uninterested in playing by the rules of the international order. China's withdrawal from the UNCLOS convention would suggest not only that Beijing intends to ignore the tribunal's ruling but also that it does not want to be bound by the many other maritime rights and provisions that UNCLOS enshrines and that govern the free use of the global commons. USA is not a party to the convention to observe its provisions.
Although the tribunal dealt a blow to China's maritime claims—its rights to water and airspace and its authority to conduct certain activities there—it did not rule on China's claims to sovereignty over territory in the South China Sea, which are beyond the scope of UNCLOS. For that reason, Beijing can rightly argue that its sovereignty over the contested reefs and rocks it occupies has not been affected. It cannot legally continue to declare military zones in the water or airspace around the reefs it occupies, nor can it do so more than 12 nautical miles from the rocks it controls. But if Beijing emphasizes sovereignty claims instead of maritime ones, it could draw criticism from the West.
China might now choose to flout the decision more explicitly by deepening its de facto control of the area, declaring an air defense identification zone in the South China Sea, as it did in the East China Sea in 2013, unsettling many of its neighbors in Southeast Asia. Chinese forces could attempt to intercept a US ship or plane as it conducts a freedom-of-navigation operation, raising tensions between Beijing and Washington.
China has issues with Japan. There is a continual stream of events that all sides use to test the others' resolution, with a dangerous possibility of the tension turning violent at any moment. The Chinese organised a large fishing fleet to visit islands which the Japanese claim and call the Senkaku. Japan lambasted the Chinese for sending the fishing fleet, and pointed out that they were supported by Chinese government ships. The joint presence of commercial and official Chinese vessels on such a large scale is something new. China is aggravating the situation. China appears to be asserting its right to protect its interests by mobilising fishing vessels during the summer fishing season, escorted by official vessels. Also in a recent development in a gas field in the East China Sea near the midway line between China and Japan, China installed naval vessel surveillance radar on its exploration platform. This, too, is an arbitrary move that cannot be overlooked. Beijing is steadily aiming for de facto control as fait accompli. The same tactic has been employed in the South China Sea.
Chinese sources blamed Japanese intransigence for much of the tension that has arisen with China in recent years over islands in the East China Sea. For years, Japan has refused to acknowledge it has any territorial dispute with China, which has basically shut the door to finding a peaceful solution to their sovereignty dispute over the Diaoyu Islands (Senkaku Islands in Japan) through diplomacy and dialogue." "Japan has tried to blame China for the deteriorating situation in the region, accusing it of unilaterally seeking changes to the 'status quo'. But it was Japan that did that by 'nationalizing' some of the islands in 2012, betraying the acquiescence reached by leaders of the two countries in the 1970s and subsequently maintained that the dispute should be shelved."
A recent cyber attack in July by Chinese sources on computer system of Vietnam Airline has been condemned by Vietnamese leadership. The computer system was hacked. In addition, for a day, the screens displaying flight information at Hanoi's and Ho Chi Minh City's international airports were taken over and displayed derogatory messages about Vietnam and the Philippines regarding their dispute with China over South China Sea.
Although the South China Sea disputes have deep historical roots, they have flared up in recent years because China's growing military capabilities have meaningfully improved Beijing's ability to press its claims. If China goes further by deliberately flouting the ruling or withdrawing from UNCLOS, it could destroy the maritime order it has already damaged.
Satisfying as the tribunal's decision may be for Manila, all parties now have a strong stake in ensuring that the situation doesn't escalate. The judgment sets a significant legal precedent: the principles that guided the tribunal's decision are now part of international law, and countries must embrace and reinforce them if they want others to uphold them in the future. The USA and like-minded countries around the world should continue to declare their support for the legal process, calling on China and the Philippines to abide by it without taking a position on the underlying sovereignty disputes. USA should make clear that it will investigate the implications of the decision for its own island claims.
If China does not begin construction at Scarborough Shoal, there will be ample room for cooperation between China and its neighbors and between Beijing and Washington. The wider world is looking on with some concern and it is putting a lot of the blame on China. The New York Times said that the waterway is too strategically important and the disputes too complex for the competing claims by China and five other countries Yet, provocations continue, raising questions about "China's commitment to the rule of law and heightening fears of a wider conflict".
Observation
World needs and seeks peace even as many top military nation is trying to disturb peace and tranquility by all possible means. US led western military forces are after energy resources and energy routes of Arab nations and Afghanistan; China and USA are complicating SCS normalcy; Israel is bent upon destroying peace and prosperity of Arab nations, especially Palestine, killing them by fake pretexts and denying them sovereignty. Palestinians keep dying just like Kashmiris because the colonialist India and Israel keep killing Muslims as their major policy.
Advanced terror techniques are being employed by fascist, imperialist and colonist nations against weak nations. They have converted may Muslim nations into enslaved peoples without freedom.
USA should be committed to acting responsibly. US officials should work closely with their Chinese counterparts, encouraging them to negotiate with the South China Sea's other claimants, particularly the Philippines, and to make progress on a binding code of conduct with ASEAN, a long-sought multilateral agreement that would create a strict set of guidelines for behavior in the South China Sea. A code of conduct would likely also freeze the waterway's political and territorial status quo, helping China reassure its neighbors that its long-term intentions are not threatening.
USA and China should also press ahead with the confidence-building measures they agreed to at June's US-China Strategic and Economic Dialogue, to reduce the risk of an accidental clash between them. That would help each demonstrate to the other and to the region that neither wants to see a great-power conflict over the South China Sea.
Whether or not China move forward to secure cooperation with its neighbors is difficult to forecast right away; similarly, will USA let the region return to normalcy also remains to be seen.
Of course, resolving the current showdown in SCS peacefully and legally would be in everyone's interests.
Rediscovering the Sea: Comparing New Maritime Orientations of Turkey and Indonesia
Authors: Tufan Kutay Boran and Hadza Min Fadhli Robby*
Sea has once more become one of the most contested regions in the arena of international politics. One of the main reasons is that sea hold reserves to crucial energy and food resources. These resources are needed to sustain the basic needs to be used for supporting the industries and ensuring human developments. Sea also becomes a new area of influence that countries use to increase their leverage in the midst of geopolitical contestation. This condition eventually propels some countries to rediscover their once-forgotten maritime orientation again. This article would like to explore how Turkey and Indonesia are implementing their new maritime orientation in the second decade of the 21st century.
Turkey and Mavi Vatan Doctrine
In Turkey's case, the geopolitical game is currently focused on two main areas: The Eastern Mediterranean Sea and the Black Sea. Dominant players in international politics have recently turned their faces to the Eastern Mediterranean as a new energy source. Especially after 2010, at the time when Egypt and Israel discovered their natural gas reserves. However, as a peninsular state, Turkey has more than 8,333 kilometers of coastline. The country also has more than 462,000 square kilometers of potential maritime jurisdictional area. In these years, Turkey is also conducting oil and gas exploration activities with six oil and gas exploration and drilling vessels in the Black Sea and East Mediterranean Sea. However, Turkey's efforts seem to bother some countries in the region. Turkey's relations with neighboring Greece came to the brink of a hot war due to the continental shelf discussions.
On the other hand, France saw the Mediterranean's developments as an opportunity and managed to sell Rafale jets to Greece. Countries such as Israel and UAE have also clearly positioned themselves, particularly after November 27, when Turkey and Libya signed a maritime agreement that established the EEZ of both countries under UNCLOS principles. Although Turkey's bilateral relations experienced a downfall with the mentioned countries (Israel, UAE, and France), Turkey is continuing in a determined manner for the first time in the history of exploration and drilling activities. These activities continue today under the doctrine of the "Mavi Vatan" (Blue Homeland) doctrine. So why Blue Homeland doctrine is essential for Turkey's new maritime orientation?
The concept of MaviVatan was first indoctrinated in 2006 by Retired Admiral Cem Gürdeniz. According to Gürdeniz, the scope of Blue Homeland doctrine consists of all maritime jurisdiction zones (inland waters, territorial waters, continental shelf, exclusive economic zone), declared or undeclared, and rivers and lakes. The Blue Homeland, in an exact sense, is an extension at sea and seabed of our homeland located between 26-45 East longitudes and 36-42 North latitudes. The Blue Homeland is the name of the Turkish zone of interest and jurisdiction over salty and fresh waters located between 25-45 East longitudes and 33-43 North latitudes. On the other hand, it designates Turkey's maritime policy as its grand strategic goal for its people in the 21st century. It symbolizes the redirection from a land-based to a new sea-based orientation.
Nowadays, Turkish authorities and the Turkish people are undoubtedly appreciating the intensity of petrol and gas exploration activities at both seas after Turkey's long hiatus at two seas. Some authorities even trace back this hiatus to the Ottoman Empire's 16th century, supposedly the most glorified Ottoman maritime era. Contrary to the previous periods, the Turkish government's realization of these exploration activities and the investment of national capital and ships' deployment receive significant support from the Turkish people. This policy also alleviates the public's reaction against the Turkish economy's deterioration, which is in a downward trend, especially after the beginning of the Covid-19 pandemic. It is also important to point out that the sharp decline of the Turkish Lira against the U.S Dollar since January 2020 has become another critical issue that has been observed closely by Turkish people. Amid the economic crisis, Turkish people consider the Eastern Mediterranean's developments and the relations with their neighbor Greece, also a Turkish ally in NATO, as a more outstanding national issue. These developments bring some relational problems to the homeland.
Nevertheless, both the public opinion from the pro-government and opposition sides have united a legal pot in Turkey's most prominent cause. This unity was rooted in the Turkish public's concern on the Black Sea's economic potential and the Eastern Mediterranean Sea. After some exploration period, President RecepTayyip Erdogan announced that the Fatih drillship discovered 320 billion cubic meters of natural gas reserves off the Black Sea coast on August 21, 2020. Although the Turkish people welcomed this news with great joy, experts argued that the mentioned gas extraction would take approximately 3-5 years. The Turkish government is planning to extract the gas resources during the 100th anniversary of the Republic of Turkey in 2023.
Indonesia and The Vision of Global Maritime Fulcrum
Despite holding status as one of the largest archipelagic states globally, Indonesia did not pay much attention to its maritime policies until very recently. Some works have been done in the past to operationalize Indonesia's sovereignty in its ocean. Deklarasi Djuanda (Djuanda Declaration) and Wawasan Nusantara (Indonesia's geopolitical outlook) are fundamental works that tried to strengthen Indonesia's status archipelagic nation. Nevertheless, the strong focus on land-based security and defense policy has forsaken Indonesia's maritime credentials.
The rediscovery of the sea and maritime policy in Indonesia began when Marty Natalegawa (Indonesian Foreign Minister, 2009-2014) tried to formulate a new approach towards the current geopolitical issue in the Asia-Pacific. According to Natalegawa, the key to managing the potential conflicts in Asia-Pacific is maintaining the "warm peace" through 'multi stakeholdership.' Multi stakeholder ship could be defined as a way to ensure that the conflict between parties contested zone (such as the Indian Ocean or the South China Sea) is solved through continuous dialogues and deliberations. This idea proposed by Natalegawa was also known as "dynamic equilibrium." The legacy of dynamic equilibrium was carried on by Natalegawa's successor, Retno Marsudi (Indonesian Foreign Minister, 2014-now). Using the principle of inclusiveness and multi stakeholdership, Indonesia is trying to reinstate itself as one of the key leaders in ocean governance. Through Global Maritime Fulcrum (GMF) vision, Indonesia was keen to take greater responsibilities in domestic maritime and global ocean politics. Related ministries and agencies, such as the Coordinating Ministry for Maritime Affairs, were created following the vision. During Indonesia's chairmanship in the Indian Ocean Rim Association (IORA), Indonesia has tried to put its ideas on maritime governance issues by proposing IORA Concord. IORA Concord has become one of the roadmaps that reflects Indonesia's agenda as a global maritime fulcrum.
The idea attracted the Indonesian society's attention since many thought that this would be one of the main breakthroughs that would create a more significant impact on the Indonesian economy and Indonesian foreign policy. Many Indonesian lawmakers have also indicated their support toward the GMF. Lawmakers also noted that the Indonesian government should fully utilize and dedicate all of its resources so that the people could enjoy the maximum benefit from this policy. In this context, lawmakers highlighted that the Indonesian government should protect its ocean resources, particularly in the fisheries sectors. Some ideas under the GMF doctrine were realized. One of these is creating fisheries' docks and tollaut (sea highways) that help with the distribution of needs and resources through Nusantara's vast islands.
Nevertheless, the GMF was eventually abandoned during the second term of Joko Widodo's presidency. The coordinating ministry responsible for the maritime issue is still operational, but this coordinating ministry's works focused on managing foreign trade and investments in Indonesia. Some limited activities to ensure coastal security is still handled by the coordinating ministry with the Ministry of Defence. Unfortunately, the works to ensure the resource sovereignty in the Indonesian oceanic territory remains in limbo.
Conclusion
Turkey and Indonesia have dedicated themselves to assert their identities as maritime nations. Despite having differences in geographical and geopolitical conditions, both governments have similarities in considering the sea as part of their future. Taking notes of the geopolitical conflicts and the potential of undiscovered resources in their oceanic sovereignty zones, Turkey and Indonesia establish doctrines that align with their foreign policy principles. Turkey, perhaps trying to achieve its economic goals for the first time in its history with a genuinely neo-realist and active policy in both seas. However, this neo-realist attitude is seen as disturbing steps by other states trying to have a say in the region. Even though the AK Party government has not given up its determination and attitude with the support of its people, Turkish authorities have idealistically emphasized that they are ready to talk with other states in the context of good faith.
Meanwhile, Indonesia is staying away from the bigger goals of becoming a regional leader in maritime governance. The main factor that finally determines Indonesia's current maritime vision is the fulfillment of Indonesia's economic and development goals. Therefore, most maritime sectors' works are more focused on attracting investors and building infrastructures instead of constructing a grand vision and comprehensive policy frameworks that entail all sectors. A more pragmatic and bilateral-oriented Jokowi is trying to avoid more problems to gain more advantages. Finally, in Indonesia's case, foreign policy must be home-originated and based on domestic needs, but a more confident stance needs to be taken.
*Hadza Min Fadhli Robby, Lecturer, Department of International Relations, Universitas Islam Indonesia
No such thing as sustainable palm oil"? What nonsense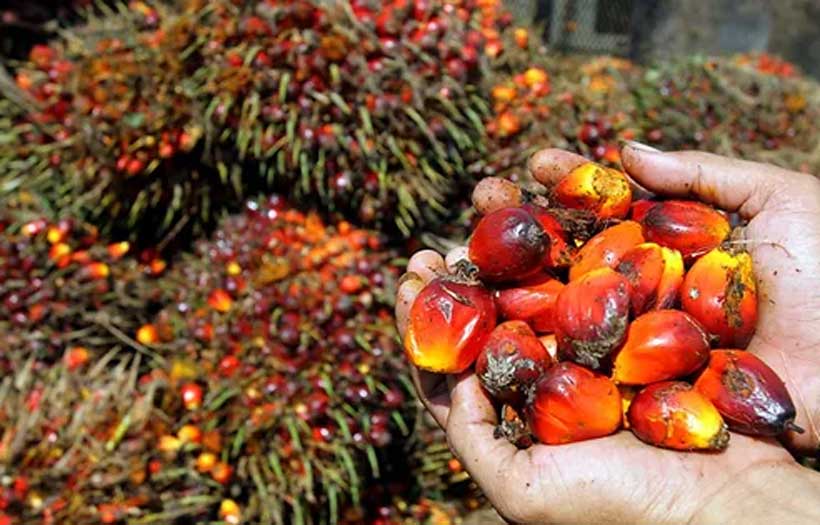 Last week an Italian scientist, Roberto Gatti, made headlines in Malaysia when he proclaimed that there is "no such thing as sustainable palm oil". The only problem is that Mr Gatti is wrong.
Indeed, oil palm producers have for the last 15 years become the lightning rod for the public's growing anger on issues relating to deforestation, global warming, subpar labour practices, and transboundary haze.
Only a silent few have questioned these allegations, leading the vast majority of the public to swallow these headlines hook, line, and sinker – leaving the narrative unchallenged. It is as if the endless supply of information in today's modern era, through quick and easy forms of digital content has reached a point of overload. Sadly, it has worn us down and induced a premature form of mental fatigue, taking away our ability to distinguish between credible research and catchy 'clickbait', and ultimately what is right and wrong, and whether we should even question it.
The palm industry is a vital agricultural player today, globally. Whilst it only occupies less than 0.5% of the total area under agriculture today, it accounts for 37% of all the oils and fats produced in the world and continues, in spite of the Covid-19 calamity, to secure jobs for well over 5 million people globally, most of which are smallholder farmers who depend on this crop for their livelihood.
Is everything perfect and rosy? Absolutely not. The oil palm – like all agricultural crops requires one thing – LAND. And this is where the dilemma arises. In this context, we must acknowledge that the oil palm has contributed towards large tracks of deforestation, even though over the last 25 years it has accounted for less than 5% of global deforestation. Boycotting palm oil and replacing this with an alternate vegetable oils is of course a decision which people or big brands are free to make. However, the price for such action will be high, as it is proven beyond doubt that replacing palm oil with any alternate vegetable oil will result in using up to 10 times more land to produce the same quantity of oil. Even the International Union for the Conservation of nature (IUCN) and World Wide Fund for Nature (WWF) have recognised this urging, and support the production and use of sustainable palm oil, thereby preventing greater impacts on the environment, biodiversity, and communities.
The problem with studies like that of Mr Roberto Gatti, is that his pseudoscience has intentionally singled out the oil palm without putting things in perspective, and informing the reader that commodities such as beef, soy, maize, poultry, timber production and more account for over 90% of the world's deforestation today, and are still in the infancy when it comes to providing consumers with a supply chain that does not come from recently deforested land.
Palm oil, however, has such a scheme in place today, where buyers can be assured of no deforestation, no new peat development, and no exploitation of workers. It is called the Principles and Criteria, which is set by the Roundtable on Sustainable Palm Oil or 'RSPO' – a standard which with supreme confidence, I can state goes beyond any similar sustainability standard in the world today – even when it comes to olive oil production in Spain, rapeseed production in France, soy production in the US, or canola production in Australia.
The palm oil sector is far from perfect and I will be the first to state that there is still a long road ahead in terms of making sustainable palm oil the norm, but the first steps were taken over 15 years ago to create a multi-stakeholder platform, where buyers and consumers could be assured that the palm oil in the products they use and consume has indeed been grown and sourced sustainably. The aspirations remain high, and today we see the Malaysian Sustainable Palm Oil (MSPO) and Indonesian Sustainable Palm Oil (ISPO) certification schemes, providing an amazing platform to raise the floor of the "many" instead of just focusing on raising the ceiling of the "few".
Together, we will drive the RSPO, MSPO and ISPO standards forward, regardless of the spurious claims by people like Mr Roberto Gatti, and hopefully take inspiration in the words of wisdom from the late Chinese philosopher, Confucius: "It is better to light a candle than to curse darkness".
Sustainable palm oil is the "light" – it is the future – and any efforts to squash this movement will only move us back into darkness, where we will lose our way, remain silent, and fail to speak up when half-baked truths grab headlines. In the end, this is about taking ownership and holding fast – especially when the headwinds are the fiercest. It is about appreciating that sustainability is a shared problem, requiring individual changes that must start today. This includes you.
Shared-use digital infrastructure, momentum for repositioning of CSR and governance of resources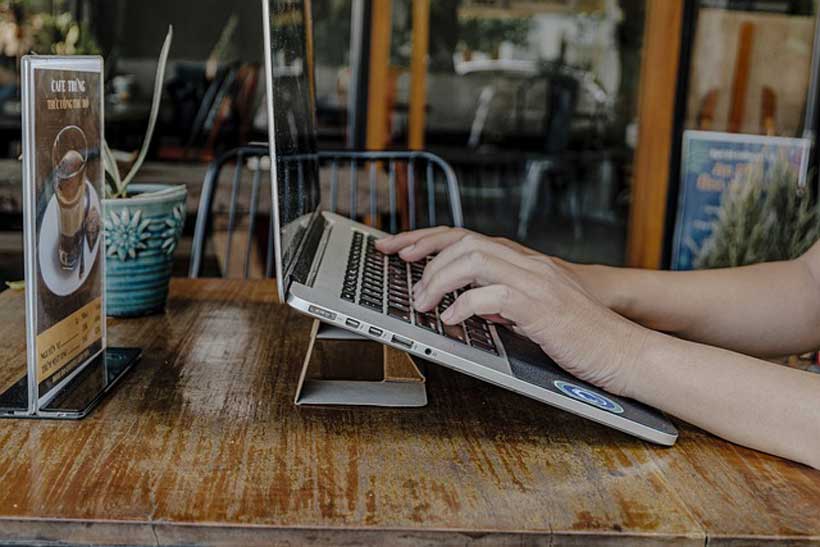 Apart from being threatened with entering the brink of recession, Indonesia is also facing other problems due to Covid-19. In the education sector, following the health protocols, the learning activities must be carried out online during the pandemic, which further demands the widely available of adequate digital infrastructures.
Indonesia is one of the highest technology users in the education sector in the world. Cambridge International in 2018 released that Indonesian students use the most IT/computer rooms (40%) in schools, and the second-highest use of desktop computers (54%), after the United States.
However, there is only about 40% of teachers who are technology ready. The challenges of online learning are increasing because remote or rural areas are lacking smartphones and internet networks.
Meanwhile, limited fiscal capacity makes it impossible for the government to build digital infrastructure evenly in a short time. Efforts to involve the private sector appear to be an option should the country is unlikely to pursue debt financing in strengthening the public services.
Otherwise, Indonesia is threatened with lost generations in some rural areas or at least suffering from a spike in urban-rural education inequality. The country, therefore, may consider shared use of digital infrastructure between extractive industries and rural communities as an additional alternative scheme in dealing with these limitations.
Shared-use infrastructure
The extractive industry, such as mining and oil and gas, always require digital infrastructure to carry out their complex operations on site. The companies must develop their corporate facilities if they operate in remote and underdeveloped areas.
Therefore, the field offices are usually equipped with excellent internet networks. However, the use of this infrastructure is often subject to the exclusive right of the respective companies as it is a part of business investment.
Shared-use is the notion of allowing other parties such as the communities around the extractive project sites to use the company infrastructure, for instance, internet networks.
The availability of internet networks would somewhat benefit rural communities in facing education challenges during the crisis. Due to that, extractive companies that operate in a rural area might extend their internet facilities to the surrounding villages, to provide digital infrastructure to the communities. It will undoubtedly help children to access education and submit assignments, for instance.
Under strict health protocols, extractive companies can also provide particular spaces completed with computer facilities and internet networks in their office complex open for educational purposes. This program may help children access teaching materials, and teachers may take online classes or training for capacity building purposes.
Most importantly, this shared-use scheme does not require government funds or debt financing. The government also does not need to convince the private sector through expensive and lengthy feasibility studies.
What the country needs is a good sense of crisis, political will from the government, and goodwill from the extractive industries. By adopting this initiative, the state can obtain an additional alternative to provide digital infrastructure in resource-rich but underdeveloped villages.
Straighten the CSR objectives
Shared-use digital infrastructure can be integrated with the Corporate Social Responsibility (CSR), which many have misunderstood so far.
Extractive companies often consider CSR as part of their generosity to the community and the environment. Therefore, the industry repeatedly treats CSR as a residual program to allocate a portion of their profits, not as the primary strategic policy to deal with the other stakeholders.
The stuttering government exacerbated this confusion. The government always treat the companies merely as the agents to exploit natural resources and generating mineral revenue as much as possible. Extractive companies have never been positioned as a strategic partner to share responsibilities in accelerating rural social and economic conditions.
The CSR success criteria are only measured by how much funds the company has spent, not by how practical the implementations are.
Some even treat CSR as a matter of money distribution only to smoothen out the resource exploitation and minimize social pressures. A few companies polished this colonial objective in a more modern term: to win the social license to operate.
As a result, CSR funds tend to target pragmatic programs such as different kinds of donations that lead the societies even to be more dependent on the companies. Instead of delivering benefits to the communities, this approach is, in fact, mostly enjoyed by rent-seekers and group elites.
The International Resource Panel of the UNEP in 2020 has also confirmed the failure of social license to operate approach as it depicts the industry's pragmatic and often fail to be implemented at the national level.
This primitive approach made extractive investments to work identically to drugs effects: creating community dependency while at the same generate addiction to the resource sectors.
In 2018, mineral dependency, as projected by nominal mining contribution to the GDRP showed many resource-rich regions experience high dependence on non-renewable sector. For example, Mimika Regency (85%), East Kutai (81%), Bengkalis (69%), and Kutai Kertanegara (65%).
Kolaka, one of the most historical nickel producers in the country, experiencing appalling developments when almost 50% of its economy depends on mining, whereas this figure ranged from 8-15% only in 15-20 years ago.
These regions are undoubtedly vulnerable considering the nature of mineral as non-renewable. Extractive sectors eliminated economic independence and put local people exposed to economic turmoil and pressures on global commodity prices.
When the extractive activities halted, which could be anytime, the regional economy would immediately paralyze as a result of losing its primary support in a split second.
Resource governance reform
The extractive industry governance in the country has been misguided. Investments that expected to contribute to the national economy have led to false growth symptoms.
The Covid-19 pandemic should be the momentum to restructure it. It is now the time for industry and government to escape from the trap of past perspectives.
Shared-use of digital technology infrastructure is just an example of how extractive industries can leverage the local communities. On a broader scale, shared-use may target other corporate infrastructure and help the societies to access financial assistance, logistics, and markets for their economic activities. By doing so, the CSR programs could generate more independent with the diversified local economy.
The shared-use is a way to help unlock the social and economic potential to give birth to competitive rural societies and build comparative advantages. This policy can be considered as the trade-off for community acceptance and government permission on extractive project developments.
From the business perspective, shared-use not only can reinforce the company brand and enhance the corporate image but also may strengthen the stakeholder engagement, especially with the community and local government. It is an essential measure to embody of socially responsible investment principle with the ultimate goal of sustainability.