Growing Russia-Iran military relations: An illusion?
Not at all! Not an illusion, at least for time being. Russo-Iran relations are steadily growing and deepening. Moscow and Teheran are changing from the pragmatic business model of "armament supplier-buyer" to military cooperation. The closer cooperation serves both to target opponents of Assad – some of them backed by the USA – while also sending a sharp message to the US as fighting over the divided city of Aleppo reaches a critical point after five years of inconclusive civil war.
Six Russian long-distance Tu-22M3 and four Su-34 frontal bombers went to the Khamadan Airport in Iran on August 16. Arrival of Russian bombers at Hamadan Airbase in Iran – historic development captured headlines around the world – has set the tone for new type military relations between Russia and Iran –both have maintained, since the breakup of US-Iran military relations, strong military tires for a long time now. Further, the long-range Russian bombers armed with full payloads took off from Hamadan Airbase to attack facilities controlled by Daesh (the self-proclaimed Islamic State of Iraq and the Levant) and Jabhat Al Nusra (which recently changed its name to Jabhat Fateh Al Sham) in Aleppo, Deir-ez-Zor and Idlib provinces. On August 16, Ali Shamkhani, Iran's Secretary of Supreme National Security Council (SNSC) stated that Iran had agreed to share its military facilities and capacities with Russia.
Russian strategic bombers launched from Iran struck rebel positions in Syria last week, in a second day of attacks that multiply Russian firepower in the Middle East and underscore unprecedented military cooperation between the Islamic Republic and a foreign power.
Military experts say this move was motivated both by economic reasons and the necessity to change the course of the battle for Aleppo. During combat missions in the Deirez-Zor Province on August 17, the planes destroyed an IS command post, killing over 150 Syrians. The Kremlin says the Tu-22M3 bombers attacked targets of the so-called Islamic State (IS) and other factions in Syria that oppose President Bashar al-Assad, an ally of both Moscow and Tehran.
According to the Russian Defence Ministry, it was necessary to relocate its war planes to the combat zone and increase the effectiveness of the mission flights. The Khmeimim Airbase in Syria, currently being used by the front line aviation of the Russian Aerospace Forces, is not suitable for the Tu-22M3. The runway is too short and there is a lack of necessary infrastructure. Consequently, Russia and Syria asked Iran to let Russia deploy its planes at an Iranian base. Russia has increased the effectiveness of the long-distance flights at least threefold. Now each Tu-22M3 bomber carries about 20 tons of warheads and receives four-five targets for each flight.
The aim of the Russian terror operation in Syria was not only to support the Bashar al-Assad government and to fight terrorism, but also to get out of the political-diplomatic isolation in which the country found itself after the Ukrainian crisis. Iran says it brought Russia into the Syrian civil war due to its need of an air power to coordinate the ground operations, which Iran planned. Iranian parliamentarians raised concerns about the possibility of a foreign country establishing a military base in the country, which would violate the Iranian Constitution. High-ranking officials responded that the use of Hamedan air base was strictly for refueling purposes, while other officials assured the media that Russian planes would remain in Iran temporarily. The Iranian Foreign Ministry announced Aug. 22 that the planes had left Iran "for the time being, after speculation that the departure of the Russian planes was due to outside pressure or internal disagreements.
Last week, a Russian transport helicopter Mi-8 was shot down in opposition rebel territory in northern Syria and all five crew and officers onboard were killed, the Kremlin said, in the deadliest single incident for the Russian military since its involvement in Syria's civil war. The Mi-8 helicopter was shot down in Idlib province while returning to the Russian air base on Syria's coast after delivering humanitarian goods to the city of Aleppo, the Defense Ministry said in a statement. The helicopter had three crew members and two officers deployed with the Russian center at the Hemeimeem air base on the Syrian coast. There was no immediate claim of responsibility for the attack. Idlib province has a strong presence of fighters both for the al-Qaida branch in Syria known as the Nusra Front and other groups fighting against Syrian President Bashar Assad's forces. The Nusra Front announced last week that it was changing its name and relinquishing ties with al-Qaida in an attempt to undermine a potential US and Russian air campaign against its fighters. The group is part of a coalition of insurgent groups called Jaish al-Fateh, or Army of Conquest, which has captured most of Idlib.
In July, two Russian airmen were killed in the central Homs province when their Mi-25 helicopter was shot down by what the Defense Ministry said were Islamic State fighters. A Mi-28N helicopter gunship crashed near Homs in April, killing both crew members, but the Russian military said there was no evidence it came under fire.
A Russian warplane was shot down by a Turkey along the Syrian border in November, and one of the two pilots was shot and killed from the ground after ejecting. Earlier a Syrian military official said that government forces repelled an attack by insurgents that was an attempt to break the siege imposed on rebel-held parts of the northern city of Aleppo. The development came a day after Syrian rebels launched the offensive to break up the government's siege of eastern, rebel-held part of the city.
Basis
The Iran-Russia cooperation results from "the crisis of terrorism that has been created by some destructive countries in West Asia region and America, therefore Russia has found the right treatment for the region. Top Iranian officials often accuse the USA of creating and backing ISIS and other jihadists fighting Assad regime, claiming it is a bid to undermine their own Iran-led axis of resistance against US and Israeli influence in the region.
Indeed, the Iran-Russia cooperation looks temporary, defined by mutual recognition of the threat of ISIS, and "is not a coalition against a third-party state such as the USA, Saudi Arabia, or Turkey. It is true that taking the lead in battling and destroying Daesh ISIS in Syria and Iraq will have broader geopolitical consequences for rival states, but Moscow and Tehran have never wanted to exclude other actors from the Syrian scene. Their military cooperation is only aimed at accelerating the political solution and not winning the war in a zero sum manner. Therefore, Washington and its allies, if determined to defeat ISIS, should not feel concerned about possible long-term strategic consequences.
Russia-Iran relations have varied, often pragmatically but sometimes capriciously, according to broader agendas and with an eye to the US. Russia built Iran's only nuclear power plant at Bushehr, but finished it years late and with frequent disputes over payments that at times seemed to emerge only when Russia was trying to cozy up to the USA.
In the 1990s, Iran refrained from backing Islamist Chechen rebels in their fight against Moscow in the 1990s, even as it supported similar militias elsewhere. Yet Russia repeatedly voted alongside the US to impose UN Security Council sanctions on Iran over its nuclear program.
And earlier this year – as sanctions over Iran's nuclear program eased as part of a July 2015 accord with world powers – Russia agreed to sell Iran its S-300 anti-missile system, among many other arms sales. Iranian media reports that "substantial" parts of the S-300, which is to defend Iran's nuclear sites, have already been delivered.
But while both sides have downplayed any greater regional ambitions, others see a larger strategy at play. "There could be more, and the possibility of spreading the Russian air campaign to Iraq," says Felgenhauer. "The thing is not about Syria per se. Syria is important, but there is more: Russia wants to spread its influence over the entire region, have bases all over, push the Americans out and become the dominant power in the region."
Meanwhile, Syria became an arena where, within a short span of time, Russia, with assistance from Iran and India was able to establish itself as a global power that could rapidly project its might thousands of kilometres away from its borders and at the same time, effectively strike terrorist groups who were also threatening the interests of the West.
UN estimates some 300,000 people are still trapped in the rebel section of Aleppo, with dwindling food and medical supplies. The UN's special envoy to Syria, Staffan de Mistura, warned on Friday that basic supplies in eastern Aleppo could run out in three weeks.
Monday's helicopter downing was the deadliest for the Russians since Moscow began carrying out airstrikes in Syria in support of Assad's forces last September.
Strategic military cooperation
President Vladimir Putin met Iran's Supreme Leader Ayatollah Ali Khamenei in Tehran – "the most important in the history of the Islamic Republic of Iran". Iran's leader, in an unprecedented characterization of any foreign leader, called Putin "a prominent figure in today's world". In January this year, Moscow and Tehran signed a military-cooperation deal that called for wider collaboration around the training of personnel and counter-terrorism activities.
Cooperation between Iran and Russia took a practical turn during the Syrian war. Both countries supported Syrian President Bashar Al Assad in direct opposition to the USA and western interests, as well as the interests of various regional actors. Relations between the two states continued to strengthen over time. In November 2015, in a high-profile meeting, Russian
Iranian and Russian interests coincide in two major areas. Apart from defying US hegemony, both countries seek to halt the expansion of US military bases in Central Asia, the Caspian Sea region, as well as in this part of the world have given rise to a perceived threat to the security of Iran and Russia. These geopolitical sensitivities have formed a natural basis for cooperation between Iran and Russia. In the case of Iran, this has been one of the pillars of its foreign policy since the inception of the Islamic Republic in 1979. The Russians, on the other hand, seek to ameliorate their wounded pride and increase their prestige as they attempt to address what they perceive as a lack of international respect and influence. In 2005, Putin said that the fall of the Soviet Union was "the greatest geopolitical catastrophe" of the 20th century.
The emergence of a pro-West government in Ukraine in 2014 added to Russian anxieties. The Russians were concerned about a possible NATO military presence in their backyard. That exacerbated the confrontation between Russia and the West, led by the US, and sparked a chain of tit-for-tat actions and reactions. The Russians are now under economic pressure due to the sanctions imposed by the West with the US taking a leading role. In this context, Iran was identified as the best candidate for a Russian alliance in order to create a power pole to combat the pressure placed on Moscow by the West/US.
Another common strategic imperative for Iran and Russia emerged as events unfolded in Syria. The rise of terrorists is a serious threat to the security of both countries. Russia has been in a state of war with radical elements from Chechnya and other North Caucasian republics since the 1990s. The country has been targeted by several terrorist attacks and in June 2015, the Chechen terror group pledged allegiance to Daesh.
The USA and its regional allies were against the active involvement of Russia in the Syrian war because the Russians aimed at stabilizing the vulnerable fronts in favour of the unwanted Syrian regime of President Bashar Al Assad. The regime had suffered severe setbacks on the battlefield prior to Russia's intervention. However, on the other hand, Russia's military involvement was in line with US/West strategic goals of uprooting extremist groups. Russia's assumed role as a major player in Syria guarantees its influence in mapping Syria's post-war politics. This will also allow Russians to tackle their conflict with the West over Ukraine from a position of strength. On the Iranian side, as chaos grew in Syria, the rise of Daesh and the expansion of their significant presence in Iraq, which is within close proximity to Iran, became a formidable threat to the country's national security.
Syria is of vital importance to Iran for other reasons beside the urgent threat posed by Daesh. Iran's hostility towards Israel is an entrenched part of its foreign policy since the Iranian Revolution. Iranians took advantage of hostile relations between Syria and Israel for almost 30 years. By strengthening their ties with Syria, they sought to make Syria a de facto shield against a possible military confrontation with Israel.
In addition, with the logistical and economic assistance of the Iranians, Hezbollah of Lebanon emerged in the 1980s as a paramilitary organisation. The move was aimed at countering Israel's hegemony in the region. Meanwhile, in a context of deterrence, Hezbollah could act as an Iranian proxy force that could pose a constant, potential threat to Israel's anti-Palestine strategy. Syria shared the same vision with respect to Hezbollah, and as such, Syria became a vital corridor through which Iran could transport weapons to Hezbollah in Lebanon.
On another front, the rivalry between Iran and Saudi Arabia has added new dimensions to Syria's geopolitical significance for the government of Iran.
Russian military bases?
For Russia's part, its decision to use the Shahid Nojeh military airbase in western Iran underscores its calculation that bolstering its nearly year-long overt military intervention – which began dramatically with Russia airstrikes launched from a base in the Syrian coastal town of Latakia – can help tip the battlefield in Assad's favor. It means that keeping Assad in power is very important for Iran, and for Iranian hardliners too, since they are allowing an infidel military on their sacred territory.
Since last November, Russia's strategic bombers have had to fly from an old Soviet airbase at Mozdok in southern Russia. The 650-mile distance to Aleppo from Mozdok is not much shorter from the western Iranian base near Hamedan, as the crow flies. But Russian planes must skirt Turkey, and targets in eastern Syria – and also anywhere in Iraq, should Russia eventually choose to take on IS targets there – are significantly closer from Iran. Flying out of Iran, therefore, enables Russian jets to carry full payloads of 24 metric tons – more than the maximum for the longer run from Russia. That is of course significant, experts say, because since they are carpet bombing Syria, the more bombs you take, the more land you cover. "Right now at this pivotal point in the battle for Aleppo, it is very important that Russia has drastically increased bomb-carrying capability, to bring the bombs to the Syrian opposition.
A top Iranian official said the new arrangement was Syria-specific but also "strategic," and a "warning to terrorist-supporting countries" – an oblique reference to the US and its allies, which want to see Mr. Assad removed from power. While Iran- and Russia-led cooperation had already made life very tough for Syrians , the new expansion "will continue until they are completely wiped out," said Ali Shamkhani, the head of Iran's Supreme National Security Council.
Russian airstrikes have hit not only ISIS jihadists, US officials say, but many more since last year have struck anti-Assad forces backed openly or clandestinely by the USA and its allies. The US-led air campaign against ISIS in Syria and Iraq has help reduce territory of the self-declared caliphate by 30 percent, according to the Pentagon.US officials would say only that they are in "close contact" with Russia as they push for a negotiated solution to a war that has ravaged Syria, claimed more than 400,000 lives, and produced nearly 5 million refugees.
Russia says it has no hidden agenda of securing a military bases in Iran.
Trust deficit
Russian President Vladimir Putin ordered a Russian withdrawal from Syria last March, and troops were filmed returning home. But that was just a gimmick as there has been little slowdown since, and Russia's defense ministry said it "eliminated" five weapons depots in the first day of new strikes.
Top Iranian lawmaker Alaeddin Boroujerdi noted that Russian planes were only refueling at the base, and that "generally, there is no stationing of Russian forces" in Iran. Washington called the move "unfortunate" and said it "pushes us farther away" from a nationwide cease-fire and the UN-sponsored political process in Geneva that includes Russia. Earlier this week, Russian defense chief Sergei Shoigu was quoted saying the USA and Russia were in "a very active phase" of talks about the surge of fighting in Aleppo, "to start fighting together to bring peace."
The Russian military presence is sensitive in Iran, where revolutionary ideology since 1979 opposed both US and Soviet influence during the cold war, and categorically, in rhetoric at least, rejects foreign meddling. Ali Larijani, Iran's speaker of parliament said that it was "forbidden" by the Constitution to create a foreign military base, and that Iran had not "given the base over to Russia in military terms."
While these determinants have created a strong foundation for a strategic alliance between Russia and Iran, it could be argued that some factors may prevent the alliance from lasting through the long term. First, the Iranians distrust the Russians. They still remember the annexation of a large territory of Iran as a result of several battles with the Russians in the 19th century. The Russians also supported several United Nations sanctions against Iran during Tehran's crisis over its nuclear program.
It can be claimed that Russia and Iran have different motives in Syria. While this assertion is true, the strategic interests of Russia and Iran converge to a high degree. Russia knows only too well that in the absence of a motivated ground force (i.e., Iran's proxies), their military operations will have no chance of succeeding in the Syrian asymmetric war.
They also sold their friendship with Iran when the opportunity arose. In 2010, the Russians suspended the delivery of a number of S-300 missiles that Iran had already paid for. It may never be revealed what sort of deal was made between the US and Russia at the time, but the Foreign Policy article titled, 'How the Obama Team convinced Russia not to sell arms to Iran' said: The Russian decision was a dividend of the Obama government's 'reset' policy with Russia." That said, it is worth noting that alliances between countries are not based on trust. Rather, they are based on the countries' interests. For example, even though the US and Israel are close allies, they do not trust each other. Americans spy on Israelis and vice versa.
Observation
Latest developments once again raise the question as to whether the Tehran-Moscow alliance is tactical or strategic and whether the development is sustainable and long term.
The Iranian and Russian strategic intent in Syria seems much closer than the Russian and American strategic intent in Syria, an earlier agreement by the USA and Russia to seek a negotiated solution having failed. The Russian military tends to be secretive, so that was a political decision to demonstrate to the world that Russia and Iran are militarily together.
The Iranian-Russian conflict with the USA over American hegemony, which has been amplified by the diverging interests of Iran and Russia on the one hand and the US and its regional allies on the other, is not going to be resolved in the near future. In addition, the conflict between Russia and the US-led West over Ukraine has become a Gordian Knot with no solution on the horizon.
Iran's decision to openly allow foreign troops on its soil for the first time since the 1979 Islamic Revolution – and the first Russians since World War II – is testament to its desire to achieve strategic gains and ensure that the high cost of its involvement in the Syrian war, including the loss of more than 400 Revolutionary Guard troops and a number of generals, not be in vain.
Against this backdrop, it is safe to assume that the Iranian-Russian alliance will remain strong for the foreseeable future. Perhaps just as significantly, the high-profile move allows both nations to ease their isolation, imposed by the USA and the West, while spreading their regional influence through the use of hard power.
There is a possibility of USA and Russia jointly fighting for the blood of Syrians and other Arabs in West Asia by not letting Assad to quit and encouraging him to continue posing an adamant "winner" posture.
Washington has no plan or intention of leaving energy rich West Asia and Central Asia and would continue to use its Asia pivot for some more time. Since Arab leaders, Iran, Syria as well as Moscow have shown their "soft" willingness to cooperate with Pentagon-CIA, Arabs would continue to die.
No other alternatives!
Navalny, Nord Stream 2 and Moscow's Response
As expected, Alexei Navalny's case is seriously tearing apart relationship between European Union and Russian Federation. The alleged "poisoning" of the opposition leader Alexei Navalny, on August 20 in Tomsk (Siberia), has similarities to the murder of former Russian spy Alexander Litvinenko, and that of Sergei Skripal, a former Russian military officer and double agent for the UK's intelligence services, and his daughter, Yulia Skripal, in the city of Salisbury, England. Russia's political history is dotted with that well-colored inerasable image.
Navalny is a Russian opposition politician and anti-corruption activist. He came to international prominence by organizing demonstrations and running for political office, to advocate reforms against corruption in Russia. As a citizen, he has the fundamental right to freedom of expression and to associate with social and political groups. But his activities has angered the officialdom and becomes most hated politician. He has been detained several times by Russian authorities.
Now Navalny, who was "allegedly poisoned" in August, stands a determining factor shaping the relationship between Western world and European Union and Russia. Sanctions are the punitive measures against Russia. When he was first treated in a Russian hospital in Omsk, the doctors claimed that there were no traces of poison in his body, a claim that Russian authorities continue to endorse.
Specialist labs in France and Sweden have confirmed Russian opposition leader Alexei Navalny was poisoned with the Soviet-era nerve agent Novichok, the German government Spokesman Steffen Seibert said mid-Sept, and confirmed that the Hague-based Organization for the Prohibition of Chemical Weapons had also received samples and was taking steps to have those tested at its reference laboratories.
According to Seibert, the European Union's summit, set to take place on September 24-25. The world would be looking for what measures be collectively adopted with regard to Navalny and against Russia.
On Sept 17, Russian Foreign Ministry spokesperson Maria Zakharova told the local media that there were another series of anti-Russian sanctions being initiated by the West amid the situation involving Russian opposition politician Alexei Navalny, all these designed to deliver a blow to relations between Russia and the European Union.
"The main goal today, at least it appears to be this way, is to deliver a blow to the relations between our countries and the European Union, and countries that are part of the union. Everything is going in this framework," Zakharova said in the 60 Minutes show on the Rossiya 1 (VGTRK) television channel.
On Sept 15, during its session the European Union planned to create a global regime sanctioning human rights violations around the world and the intention to name it after Alexey Navalny. The Russian Foreign Ministry believes that will erode the basic principles of international law and undermines the prerogatives of the UN Security Council through endless illegitimate unilateral sanctions imposed by Brussels and Washington.
As for whether it would be advisable to name this sanctions regime after Alexei Navalny, it viewed "this exclusively as an undisguised attempt to give a manifestly anti-Russia tonality to the new EU restrictions. At the same time, Berlin persists in brushing off proposals to work together in order to get to the bottom of what happened, using clearly far-fetched pretexts. We hope that common sense will prevail in the European Union and our partners will renounce the arbitrary practice of assigning blame and in the future will draw conclusions based on real and confirmed facts."
That however Moscow readies to hit back on EU sanctions. Local daily newspaper Izvestia also wrote that Russia vows to retaliate against potential European Union sanctions. Even though the European Union is trying to elbow Russia out of the gas market, it is unlikely that the Nord Stream 2 gas pipeline project will be abandoned over the incident with Russian opposition figure Alexey Navalny, quoting sources in the Russian Federation Council (Upper House of Parliament).
The resolution approved by the European Parliament (EP) stresses the need for an international investigation into the alleged poisoning of Navalny with a Novichok-type toxic agent. European MPs called for suspending Nord Stream 2 and slapping sanctions on Russia. Meanwhile, Moscow is urging Berlin to cooperate in the investigation of what happened to Navalny. If the EU levies sanctions on Russia, Moscow can provide a tit-for-tat response, Russian MPs told the paper.
"I don't think this option will come to life, because it is difficult to connect the situation with Navalny to the construction of Nord Stream 2. This is just an excuse to push Russia out of the gas market. We need to react calmly and not be dragged into those discussions," Deputy Chairman of the Russian Federation Council's Committee on Foreign Affairs Vladimir Dzhabarov told Izvestia, commenting on the resolution.
Similarly, Deputy Chairman of the State Duma's Foreign Affairs Committee Alexei Chepa explained to Izvestia that in the event of any real anti-Russian sanctions, Russia could provide a tit-for-tat response. For example, if the European Union approves personal restrictions and a sanctions list, Moscow will do the same.
"Of course, we will respond. However, this will impact both our economy and the economy of Germany and the European Union. No one wins here. However, there may be a tit-for-tat blacklist that would include, for example, the MPs that called for anti-Russian sanctions or for the suspension of Nord Stream 2," the MP said, stressing that Moscow will only retaliate if the European Union introduces real sanctions against Russia.
Russian newspaper Kommersant wrote that European Union to loosen legal mechanism for new sanctions against Russia. It said that the European Commission is working on broadening its legal instruments that would enable the introduction of personal sanctions against human rights violators in different countries, counting Russia among them. President of the European Commission, Ursula von der Leyen, has announced plans to adopt Europe's version of the Magnitsky Act and suggested adjusting the mechanism for approving sanctions in such a way that does not require the support of all European Union member states.
According to Kommersant, this amendment, if adopted, will no longer allow Moscow to count on friendly European countries that have called on European Union allies not to impose tough sanctions on Russia. According to von der Leyen, the proposals for a European 'Magnitsky Act' will be ready soon. She explained the European Union should be able to respond clearly and quickly to what is happening anywhere, whether in Hong Kong, Moscow or Minsk.
The German Council on Foreign Relations, does not believe that the European Union will be able to agree on an extensive package of sanctions against Russia soon. Rather, an agreement on a blacklist similar to the 'Magnitsky list' could be expected. According to experts, regarding the Nord Stream 2 pipeline, Germany and the European Union would rather allow the project be implemented in full, and then introduce some measures to restrict or prohibit transportation of gas through the pipeline.
"With the crises around Navalny and Lukashenko unfolding, the freezing of Nord Stream 2 seems to be in the cards. Nevertheless, we are not talking about a complete breakdown of relations. Even during the Cold War, economic ties between the USSR and the West were not completely severed," Head of the European Political Studies Department at the Institute for World Economy and International Relations (IMEMO),Nadezhda Arbatova, told Kommersant newspaper. "Today's confrontation between Russia and the West is a struggle of ideology and real politics. Minimal interaction will be maintained, but this will not change the quality of relations between Russia and the EU," she predicted.
European Union and Russia have strategic partnership agreement signed in 2011 but that was later challenged following the annexation of Crimea and the war in Donbass. Russia has five member states: Estonia, Finland, Latvia, Lithuania and Poland share its border. The relations are determined by European Union member on bilateral basis, but all the members adopt common or collective policies toward the Russian Federation.
Forgiving Old Debts: Russia's Diplomatic Maneuver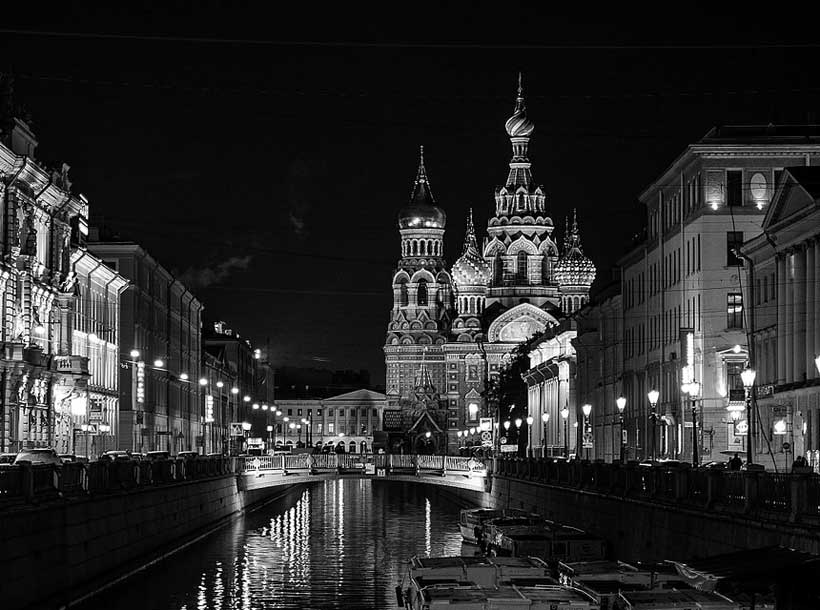 With economies experiencing contractions across the globe and with governments in the third world most vulnerable, discussions of debt relief have been revived. Yet, forgiving old debts is nothing new to the Kremlin. For the Russian government, it has been just one part of a wider diplomatic toolkit to rekindle ties that have faltered since the end of the Cold War.
Once the primary backer of numerous states over large swathes of the globe, Moscow largely retreated from the non-Soviet space during the presidency of Boris Yeltsin and it continued to not be a primary concern during Vladimir Putin's first two terms as head of state. However, Russia's resurgence on the international arena over the past few years has not only made the country more willing to re-engage with the region but also more capable.
International media has primarily viewed this through the lens of military strength. Whether it is sending trainers and advisors to the Central African Republic, allegedly supporting rebels in Libya, or deploying Wagner Group forces to fight an Islamic State-offshoot in Mozambique, the focus has primarily been conflict-oriented. However, less explored is the quieter and more economic measures that the Russian government has taken in order to win hearts and minds outside of the West.
As part of a debt-for-development programme, Russia has forgiven approximately $20 billion worth of debt to various African governments that was accrued during the Soviet period. Beneficiaries include the Commonwealth nation of Tanzania and Francophonie member Madagascar, along with others. In forgiving these loans, the Kremlin has acknowledged a reality that many countries continue to deny: such debts are unpayable. At the first ever Russia-Africa Summit, Putin stated explicitly that "It was not only an act of generosity, but also a manifestation of pragmatism, because many of the African states were not able to pay interest on these loans."
These measures have yielded concrete benefits for the previously indebted countries. For example, the decision to forgive Mozambique's $40 million debt was done in conjunction with the United Nations World Food Programme, with the money that was intended for debt repayment instead being used to provide free school meals for 150,000 children over the course of five years.
While Russia will potentially be losing some money in the short term, debt forgiveness is likely to open new doors moving forward. Many of the countries that have seen their debts written off have significant economic and geopolitical potential. With improved political relations as a consequence, it is hoped that Russian companies will get preferential treatment should contracts be offered to international firms. This could help explain the Kremlin's decision to forgive 90% of North Korea's $11 billion debt despite the latter's weak position. Russia has been eager to develop a trans-Korean gas pipeline that would transport fuel to South Korea. While the likelihood of this being realised remains slim, in the context of Pyongyang's inability to repay the debt in any case, it is a reasonable gamble to make on the part of the Russian government.
This is somewhat similar to China's efforts over the past few years, albeit in an inverse form. With Beijing less cash-strapped than Moscow, it is able to invest directly whereas Russia is using debt forgiveness to redirect cash payments away from servicing old debts and instead towards domestic reinvestments. Free projects, such as the Chinese-funded and constructed headquarters of the African Union, have been followed by ever-growing economic and political relations.
Russia's debt policy has been used to strengthen existing alliances and partnerships. While not all Soviet-era allies have retained close ties to Moscow, many have done so continuously since the Cold War. One of the biggest beneficiaries of Russian debt forgiveness has been Cuba. In July 2014, ahead of a visit to the island nation by Putin, the Russian government wrote off 90% of Cuban debt. Though Russia was not only the country that showed willingness to restructure Cuba's debt obligations at the time, it was by far the most generous. China restructured approximately $6 billion while Japan and Mexico forgave $1.4 billion and $478 million, respectively; Russia forgave $32 billion.
The decision did reaffirm the close relations between Moscow and Havana. Cuba has repeatedly voted in support of the Russian Federation at the United Nations on sensitive topics, such as Crimea, and Russian firms have received multiple drilling and mining contracts from the Caribbean country.
However, this strategy has its limitations. The overwhelming majority of these debts date back to the Soviet era and are therefore limited in scope. Some countries, such as Angola and Ethiopia (which saw most of their debts forgiven in the 1990's), were primarily recipients of military support during civil wars so their debts were not as vast as other heavily indebted countries with other creditors. Since then, despite respite from Moscow, such countries have continued to become increasingly burdened by growing debts. While Ethiopia is often heralded as an example of rapid economic growth, its debt, both in total but also has a percentage of GDP, has grown considerably during the post-Soviet era.
While debt relief is undeniably beneficial to the third world, the fact that Russian-owned debts constitute a mere fraction of all foreign-owned debts in most cases means that the act of writing debts off cannot achieve much in of themselves. Consequently, in several countries, the gesture is mostly a PR move. In the case of Afghanistan, where Russia was the largest creditor due to loans handed out during the 1980's, Kabul had for decades refused to recognise the debt. The decision to forgive the debt was therefore more of a signal of a desire to improve relations than any hope to achieve instantaneously tangible rewards.
The largest stumbling block for the Kremlin's efforts remain structural issues afflicting the indebted nations, the nature of which vary considerably from country to country. For example, while Russia has forgiven a majority of Iraq's debt to the country, which in turn helped revive talks over potential oil contracts, the continued instability in the Middle Eastern nation makes it difficult to reap many benefits. Though it is true that Baghdad has continued to purchase Russian T-90 tanks and attack helicopters, this is more of a sign that Russia has partially managed to pivot Iraq away from the United States' sphere of influence as opposed to gaining economically.
With the onset of coronavirus, however, Russia might not be the leading debt forgiver for very long. In places such as sub-Saharan Africa, where economies are expected to continue shrinking while deficits are set to grow, other creditors could potentially step in and likewise forgive debts. In April of this year, G20 leaders agreed to extend debt relief in the form of a moratorium on debt repayment yet this can only serve as a short term solution. With many governments already increasing their borrowing, creditor nations are well positioned to leverage their position in order to improve geopolitical relationships as well as set the stage for favourable contracts for their firms. If more countries follow Moscow's path, then the significance of what the Kremlin has done will only recede and lose much of its relevance.
Debt forgiveness can win friends but can only go so far. For Russia's diplomatic maneuvers to stick, they will need to continue complementing it with other efforts, such as improving trade and boosting security partnerships, in order to truly make the most of its financial generosity.
The Case of Belarus: Russia's Fear of Popular Revolutions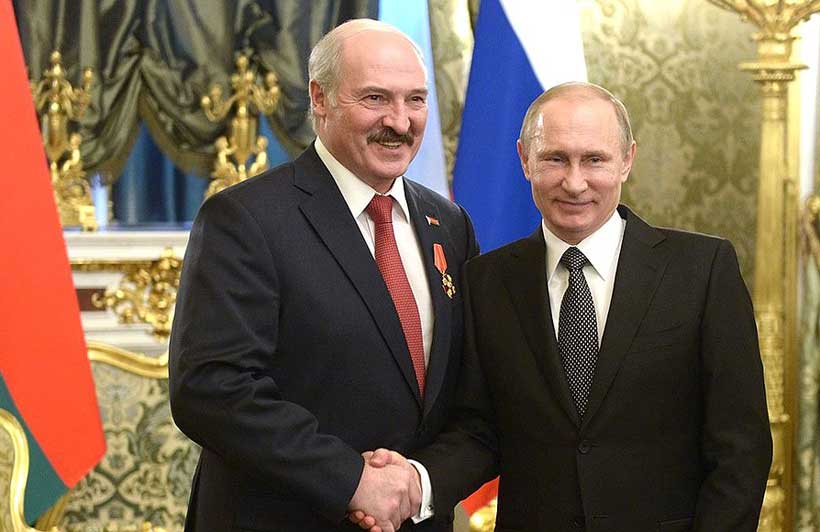 For Russia, the crisis in Belarus caused by the August presidential election result is of a geopolitical nature. Moscow might not be openly stating its geopolitical calculus, but in its eyes, the Belarus problem resembles the uprisings in Ukraine, Moldova, Georgia, and Kyrgyzstan and represents a similar problem in the long run.
Whatever the arguments propounded by world analysts that protests in Belarus are not about geopolitics and more about popular grievances against President Alexander Lukashenko, the issue will ultimately transform into serious geopolitical game.
For Moscow, the Belarus problem has been about geopolitics from the very beginning, though it was only on August 27 of this year that Vladimir Putin announced the creation of a special "law enforcement reserve" for use in Belarus should the situation get "out of control."
The Russians understand that an "Armenia-style" revolution in Belarus could theoretically take place, but it would open the country more to Europe and thereby create geopolitical dilemmas similar to those created in Ukraine before 2014. The Russians further grasp that in Ukraine, the situation was out of control even before the Maidan Revolution. Moscow's influence was not sufficient to stop Ukraine's gradual shift toward closer ties with the collective West.
For the Russian leadership, events in Belarus are a continuation of the "revolutionary" fervor that has been spreading across the former Soviet space since the early 2000s. What is troubling is whether or not the Russians see this process as an expression of the popular will that is largely independent of the West. Several indicators point to an ingrained belief within the Russian political elite that in fact the West has orchestrated the popular upheaval in Belarus.
Russian history might be of help here. Throughout the nineteenth century, the Russian Empire fought the spread of European revolutionary thought along and inside its borders. It built alliances to confront it and fought wars to forestall its progress. But in the end, the Bolshevik Revolution and the subsequent policies of the Communist Party were largely based on European thought, though many western ideas were changed or entirely refashioned.
Similar developments took place during the late Soviet period. By the 1980s, popular disapproval of the Soviet system had grown exponentially. A revolutionary fervor for independence ran amok in the Baltic states, Ukraine, and elsewhere. True reforms would have served as a cure, but half-hearted economic and social measures only deepened the crisis. Military power was used in a number of capitals of Soviet republics, but again only half-heartedly. Thus was the entire Soviet edifice brought down.
Modern Russian leadership should see that there is essentially no cure for popular grievances and mass movements along its borders. Russian history gives multiple examples of how military intervention against revolutionary fervor can bring immediate results but leave long-term prospects bleak. The defeat of revolutionary passions can only take place by minimizing those economic, social, and state-system problems that usually generate popular upheaval. This is the dilemma now facing modern Russia. The revolutions that occurred over the past 20 years, and the situation today in Belarus, all fit into this pattern.
For the moment, Lukashenko has won this round of strife with the protesters, and his rule is highly likely to continue. But what is equally certain is that the protests gave birth to a massive popular movement in a country that was once famous for the quiescence of its population.
Russia fears that eventually, this revolutionary tide will close in on Russian society. Lukashenko has stressed this idea, saying in an interview that mass disturbances will one day reach Moscow. Many rightly believed this was a ploy by Lukashenko to scare the Russians into supporting him—after all, Belarus is far smaller than Russia and much less important than Ukraine. Still, Lukashenko was right insofar as he pinpointed possible long-term problems Russia could face as it moves closer to 2036.
Much depends on the West as well. It faces a dilemma in which it ought to pursue a policy of vocal condemnation and perhaps even impose heavy sanctions—but from a balance of power perspective, moves like those would distance Minsk and push it closer to the Russian orbit. This dilemma of morality versus geopolitical calculus will haunt the West in the years to come.
Belarus exports 10.5 million tons of oil products per year, including about six million tons through the ports of the Baltic states to world markets and another 3–3.5 million tons to Ukraine. Redirecting flows from the Baltic ports to Russian ones has been discussed, but this option is less attractive to Minsk because of the longer distances involved. This comes at a time when the Baltic states imposed sanctions on high-ranking Belarussian officials and the EU is pondering serious measures.
With each such move from the West, Russia gets another opportunity. Russia has professed interest in encouraging Belarus to redirect its oil exports to Russian ports and has agreed to refinance a $1 billion debt to Russia.
A broader picture might help put the events in Belarus in context. In the South Caucasus, the Russians appear to have reached the limit of their influence. They more or less firmly control the overall geopolitical picture, but have nevertheless failed to derail Western resolve to compete in this region. In Central Asia, Russia has more secure positions, but the region in general is less important to the Kremlin than the western borderlands.
It is thus the western front—Belarus and Ukraine—that is a major theater for Moscow. Since 2015, many have believed that Syria is Russia's top geopolitical theater, but this assumption is based simply on the intensity of the immediate processes that are transpiring in the Middle East. With or without Syria, Moscow's global standing will not be fundamentally damaged. Belarus is a different matter entirely. Changes there, and by extension a potentially anti-Russian state, would constitute a direct threat to Moscow.
For Russia, Belarus is the last safe buffer zone on its western border. Ukraine is lost, as is Moldova, and the Baltic states have long been under NATO protection. Only Belarus serves as a bridge for Russia to move militarily into the heart of Europe. To lose it would be tantamount to a complete "encirclement" of Russia by the West, as argued by Russian politicians.
This geopolitical reality also means that Belarus is the country that will remain most susceptible to Russian geopolitical influence. No wonder Russia is pushing to station its air base on Belarussian soil, reinvigorate the Union state, and intensify Minsk's economic dependence on Moscow. As was the case with Ukraine, the upheaval in Belarus is about regional geopolitics.
Author's note: first published in besacenter.org