Growing Russia-Iran military relations: An illusion?
Not at all! Not an illusion, at least for time being. Russo-Iran relations are steadily growing and deepening. Moscow and Teheran are changing from the pragmatic business model of "armament supplier-buyer" to military cooperation. The closer cooperation serves both to target opponents of Assad – some of them backed by the USA – while also sending a sharp message to the US as fighting over the divided city of Aleppo reaches a critical point after five years of inconclusive civil war.
Six Russian long-distance Tu-22M3 and four Su-34 frontal bombers went to the Khamadan Airport in Iran on August 16. Arrival of Russian bombers at Hamadan Airbase in Iran – historic development captured headlines around the world – has set the tone for new type military relations between Russia and Iran –both have maintained, since the breakup of US-Iran military relations, strong military tires for a long time now. Further, the long-range Russian bombers armed with full payloads took off from Hamadan Airbase to attack facilities controlled by Daesh (the self-proclaimed Islamic State of Iraq and the Levant) and Jabhat Al Nusra (which recently changed its name to Jabhat Fateh Al Sham) in Aleppo, Deir-ez-Zor and Idlib provinces. On August 16, Ali Shamkhani, Iran's Secretary of Supreme National Security Council (SNSC) stated that Iran had agreed to share its military facilities and capacities with Russia.
Russian strategic bombers launched from Iran struck rebel positions in Syria last week, in a second day of attacks that multiply Russian firepower in the Middle East and underscore unprecedented military cooperation between the Islamic Republic and a foreign power.
Military experts say this move was motivated both by economic reasons and the necessity to change the course of the battle for Aleppo. During combat missions in the Deirez-Zor Province on August 17, the planes destroyed an IS command post, killing over 150 Syrians. The Kremlin says the Tu-22M3 bombers attacked targets of the so-called Islamic State (IS) and other factions in Syria that oppose President Bashar al-Assad, an ally of both Moscow and Tehran.
According to the Russian Defence Ministry, it was necessary to relocate its war planes to the combat zone and increase the effectiveness of the mission flights. The Khmeimim Airbase in Syria, currently being used by the front line aviation of the Russian Aerospace Forces, is not suitable for the Tu-22M3. The runway is too short and there is a lack of necessary infrastructure. Consequently, Russia and Syria asked Iran to let Russia deploy its planes at an Iranian base. Russia has increased the effectiveness of the long-distance flights at least threefold. Now each Tu-22M3 bomber carries about 20 tons of warheads and receives four-five targets for each flight.
The aim of the Russian terror operation in Syria was not only to support the Bashar al-Assad government and to fight terrorism, but also to get out of the political-diplomatic isolation in which the country found itself after the Ukrainian crisis. Iran says it brought Russia into the Syrian civil war due to its need of an air power to coordinate the ground operations, which Iran planned. Iranian parliamentarians raised concerns about the possibility of a foreign country establishing a military base in the country, which would violate the Iranian Constitution. High-ranking officials responded that the use of Hamedan air base was strictly for refueling purposes, while other officials assured the media that Russian planes would remain in Iran temporarily. The Iranian Foreign Ministry announced Aug. 22 that the planes had left Iran "for the time being, after speculation that the departure of the Russian planes was due to outside pressure or internal disagreements.
Last week, a Russian transport helicopter Mi-8 was shot down in opposition rebel territory in northern Syria and all five crew and officers onboard were killed, the Kremlin said, in the deadliest single incident for the Russian military since its involvement in Syria's civil war. The Mi-8 helicopter was shot down in Idlib province while returning to the Russian air base on Syria's coast after delivering humanitarian goods to the city of Aleppo, the Defense Ministry said in a statement. The helicopter had three crew members and two officers deployed with the Russian center at the Hemeimeem air base on the Syrian coast. There was no immediate claim of responsibility for the attack. Idlib province has a strong presence of fighters both for the al-Qaida branch in Syria known as the Nusra Front and other groups fighting against Syrian President Bashar Assad's forces. The Nusra Front announced last week that it was changing its name and relinquishing ties with al-Qaida in an attempt to undermine a potential US and Russian air campaign against its fighters. The group is part of a coalition of insurgent groups called Jaish al-Fateh, or Army of Conquest, which has captured most of Idlib.
In July, two Russian airmen were killed in the central Homs province when their Mi-25 helicopter was shot down by what the Defense Ministry said were Islamic State fighters. A Mi-28N helicopter gunship crashed near Homs in April, killing both crew members, but the Russian military said there was no evidence it came under fire.
A Russian warplane was shot down by a Turkey along the Syrian border in November, and one of the two pilots was shot and killed from the ground after ejecting. Earlier a Syrian military official said that government forces repelled an attack by insurgents that was an attempt to break the siege imposed on rebel-held parts of the northern city of Aleppo. The development came a day after Syrian rebels launched the offensive to break up the government's siege of eastern, rebel-held part of the city.
Basis
The Iran-Russia cooperation results from "the crisis of terrorism that has been created by some destructive countries in West Asia region and America, therefore Russia has found the right treatment for the region. Top Iranian officials often accuse the USA of creating and backing ISIS and other jihadists fighting Assad regime, claiming it is a bid to undermine their own Iran-led axis of resistance against US and Israeli influence in the region.
Indeed, the Iran-Russia cooperation looks temporary, defined by mutual recognition of the threat of ISIS, and "is not a coalition against a third-party state such as the USA, Saudi Arabia, or Turkey. It is true that taking the lead in battling and destroying Daesh ISIS in Syria and Iraq will have broader geopolitical consequences for rival states, but Moscow and Tehran have never wanted to exclude other actors from the Syrian scene. Their military cooperation is only aimed at accelerating the political solution and not winning the war in a zero sum manner. Therefore, Washington and its allies, if determined to defeat ISIS, should not feel concerned about possible long-term strategic consequences.
Russia-Iran relations have varied, often pragmatically but sometimes capriciously, according to broader agendas and with an eye to the US. Russia built Iran's only nuclear power plant at Bushehr, but finished it years late and with frequent disputes over payments that at times seemed to emerge only when Russia was trying to cozy up to the USA.
In the 1990s, Iran refrained from backing Islamist Chechen rebels in their fight against Moscow in the 1990s, even as it supported similar militias elsewhere. Yet Russia repeatedly voted alongside the US to impose UN Security Council sanctions on Iran over its nuclear program.
And earlier this year – as sanctions over Iran's nuclear program eased as part of a July 2015 accord with world powers – Russia agreed to sell Iran its S-300 anti-missile system, among many other arms sales. Iranian media reports that "substantial" parts of the S-300, which is to defend Iran's nuclear sites, have already been delivered.
But while both sides have downplayed any greater regional ambitions, others see a larger strategy at play. "There could be more, and the possibility of spreading the Russian air campaign to Iraq," says Felgenhauer. "The thing is not about Syria per se. Syria is important, but there is more: Russia wants to spread its influence over the entire region, have bases all over, push the Americans out and become the dominant power in the region."
Meanwhile, Syria became an arena where, within a short span of time, Russia, with assistance from Iran and India was able to establish itself as a global power that could rapidly project its might thousands of kilometres away from its borders and at the same time, effectively strike terrorist groups who were also threatening the interests of the West.
UN estimates some 300,000 people are still trapped in the rebel section of Aleppo, with dwindling food and medical supplies. The UN's special envoy to Syria, Staffan de Mistura, warned on Friday that basic supplies in eastern Aleppo could run out in three weeks.
Monday's helicopter downing was the deadliest for the Russians since Moscow began carrying out airstrikes in Syria in support of Assad's forces last September.
Strategic military cooperation
President Vladimir Putin met Iran's Supreme Leader Ayatollah Ali Khamenei in Tehran – "the most important in the history of the Islamic Republic of Iran". Iran's leader, in an unprecedented characterization of any foreign leader, called Putin "a prominent figure in today's world". In January this year, Moscow and Tehran signed a military-cooperation deal that called for wider collaboration around the training of personnel and counter-terrorism activities.
Cooperation between Iran and Russia took a practical turn during the Syrian war. Both countries supported Syrian President Bashar Al Assad in direct opposition to the USA and western interests, as well as the interests of various regional actors. Relations between the two states continued to strengthen over time. In November 2015, in a high-profile meeting, Russian
Iranian and Russian interests coincide in two major areas. Apart from defying US hegemony, both countries seek to halt the expansion of US military bases in Central Asia, the Caspian Sea region, as well as in this part of the world have given rise to a perceived threat to the security of Iran and Russia. These geopolitical sensitivities have formed a natural basis for cooperation between Iran and Russia. In the case of Iran, this has been one of the pillars of its foreign policy since the inception of the Islamic Republic in 1979. The Russians, on the other hand, seek to ameliorate their wounded pride and increase their prestige as they attempt to address what they perceive as a lack of international respect and influence. In 2005, Putin said that the fall of the Soviet Union was "the greatest geopolitical catastrophe" of the 20th century.
The emergence of a pro-West government in Ukraine in 2014 added to Russian anxieties. The Russians were concerned about a possible NATO military presence in their backyard. That exacerbated the confrontation between Russia and the West, led by the US, and sparked a chain of tit-for-tat actions and reactions. The Russians are now under economic pressure due to the sanctions imposed by the West with the US taking a leading role. In this context, Iran was identified as the best candidate for a Russian alliance in order to create a power pole to combat the pressure placed on Moscow by the West/US.
Another common strategic imperative for Iran and Russia emerged as events unfolded in Syria. The rise of terrorists is a serious threat to the security of both countries. Russia has been in a state of war with radical elements from Chechnya and other North Caucasian republics since the 1990s. The country has been targeted by several terrorist attacks and in June 2015, the Chechen terror group pledged allegiance to Daesh.
The USA and its regional allies were against the active involvement of Russia in the Syrian war because the Russians aimed at stabilizing the vulnerable fronts in favour of the unwanted Syrian regime of President Bashar Al Assad. The regime had suffered severe setbacks on the battlefield prior to Russia's intervention. However, on the other hand, Russia's military involvement was in line with US/West strategic goals of uprooting extremist groups. Russia's assumed role as a major player in Syria guarantees its influence in mapping Syria's post-war politics. This will also allow Russians to tackle their conflict with the West over Ukraine from a position of strength. On the Iranian side, as chaos grew in Syria, the rise of Daesh and the expansion of their significant presence in Iraq, which is within close proximity to Iran, became a formidable threat to the country's national security.
Syria is of vital importance to Iran for other reasons beside the urgent threat posed by Daesh. Iran's hostility towards Israel is an entrenched part of its foreign policy since the Iranian Revolution. Iranians took advantage of hostile relations between Syria and Israel for almost 30 years. By strengthening their ties with Syria, they sought to make Syria a de facto shield against a possible military confrontation with Israel.
In addition, with the logistical and economic assistance of the Iranians, Hezbollah of Lebanon emerged in the 1980s as a paramilitary organisation. The move was aimed at countering Israel's hegemony in the region. Meanwhile, in a context of deterrence, Hezbollah could act as an Iranian proxy force that could pose a constant, potential threat to Israel's anti-Palestine strategy. Syria shared the same vision with respect to Hezbollah, and as such, Syria became a vital corridor through which Iran could transport weapons to Hezbollah in Lebanon.
On another front, the rivalry between Iran and Saudi Arabia has added new dimensions to Syria's geopolitical significance for the government of Iran.
Russian military bases?
For Russia's part, its decision to use the Shahid Nojeh military airbase in western Iran underscores its calculation that bolstering its nearly year-long overt military intervention – which began dramatically with Russia airstrikes launched from a base in the Syrian coastal town of Latakia – can help tip the battlefield in Assad's favor. It means that keeping Assad in power is very important for Iran, and for Iranian hardliners too, since they are allowing an infidel military on their sacred territory.
Since last November, Russia's strategic bombers have had to fly from an old Soviet airbase at Mozdok in southern Russia. The 650-mile distance to Aleppo from Mozdok is not much shorter from the western Iranian base near Hamedan, as the crow flies. But Russian planes must skirt Turkey, and targets in eastern Syria – and also anywhere in Iraq, should Russia eventually choose to take on IS targets there – are significantly closer from Iran. Flying out of Iran, therefore, enables Russian jets to carry full payloads of 24 metric tons – more than the maximum for the longer run from Russia. That is of course significant, experts say, because since they are carpet bombing Syria, the more bombs you take, the more land you cover. "Right now at this pivotal point in the battle for Aleppo, it is very important that Russia has drastically increased bomb-carrying capability, to bring the bombs to the Syrian opposition.
A top Iranian official said the new arrangement was Syria-specific but also "strategic," and a "warning to terrorist-supporting countries" – an oblique reference to the US and its allies, which want to see Mr. Assad removed from power. While Iran- and Russia-led cooperation had already made life very tough for Syrians , the new expansion "will continue until they are completely wiped out," said Ali Shamkhani, the head of Iran's Supreme National Security Council.
Russian airstrikes have hit not only ISIS jihadists, US officials say, but many more since last year have struck anti-Assad forces backed openly or clandestinely by the USA and its allies. The US-led air campaign against ISIS in Syria and Iraq has help reduce territory of the self-declared caliphate by 30 percent, according to the Pentagon.US officials would say only that they are in "close contact" with Russia as they push for a negotiated solution to a war that has ravaged Syria, claimed more than 400,000 lives, and produced nearly 5 million refugees.
Russia says it has no hidden agenda of securing a military bases in Iran.
Trust deficit
Russian President Vladimir Putin ordered a Russian withdrawal from Syria last March, and troops were filmed returning home. But that was just a gimmick as there has been little slowdown since, and Russia's defense ministry said it "eliminated" five weapons depots in the first day of new strikes.
Top Iranian lawmaker Alaeddin Boroujerdi noted that Russian planes were only refueling at the base, and that "generally, there is no stationing of Russian forces" in Iran. Washington called the move "unfortunate" and said it "pushes us farther away" from a nationwide cease-fire and the UN-sponsored political process in Geneva that includes Russia. Earlier this week, Russian defense chief Sergei Shoigu was quoted saying the USA and Russia were in "a very active phase" of talks about the surge of fighting in Aleppo, "to start fighting together to bring peace."
The Russian military presence is sensitive in Iran, where revolutionary ideology since 1979 opposed both US and Soviet influence during the cold war, and categorically, in rhetoric at least, rejects foreign meddling. Ali Larijani, Iran's speaker of parliament said that it was "forbidden" by the Constitution to create a foreign military base, and that Iran had not "given the base over to Russia in military terms."
While these determinants have created a strong foundation for a strategic alliance between Russia and Iran, it could be argued that some factors may prevent the alliance from lasting through the long term. First, the Iranians distrust the Russians. They still remember the annexation of a large territory of Iran as a result of several battles with the Russians in the 19th century. The Russians also supported several United Nations sanctions against Iran during Tehran's crisis over its nuclear program.
It can be claimed that Russia and Iran have different motives in Syria. While this assertion is true, the strategic interests of Russia and Iran converge to a high degree. Russia knows only too well that in the absence of a motivated ground force (i.e., Iran's proxies), their military operations will have no chance of succeeding in the Syrian asymmetric war.
They also sold their friendship with Iran when the opportunity arose. In 2010, the Russians suspended the delivery of a number of S-300 missiles that Iran had already paid for. It may never be revealed what sort of deal was made between the US and Russia at the time, but the Foreign Policy article titled, 'How the Obama Team convinced Russia not to sell arms to Iran' said: The Russian decision was a dividend of the Obama government's 'reset' policy with Russia." That said, it is worth noting that alliances between countries are not based on trust. Rather, they are based on the countries' interests. For example, even though the US and Israel are close allies, they do not trust each other. Americans spy on Israelis and vice versa.
Observation
Latest developments once again raise the question as to whether the Tehran-Moscow alliance is tactical or strategic and whether the development is sustainable and long term.
The Iranian and Russian strategic intent in Syria seems much closer than the Russian and American strategic intent in Syria, an earlier agreement by the USA and Russia to seek a negotiated solution having failed. The Russian military tends to be secretive, so that was a political decision to demonstrate to the world that Russia and Iran are militarily together.
The Iranian-Russian conflict with the USA over American hegemony, which has been amplified by the diverging interests of Iran and Russia on the one hand and the US and its regional allies on the other, is not going to be resolved in the near future. In addition, the conflict between Russia and the US-led West over Ukraine has become a Gordian Knot with no solution on the horizon.
Iran's decision to openly allow foreign troops on its soil for the first time since the 1979 Islamic Revolution – and the first Russians since World War II – is testament to its desire to achieve strategic gains and ensure that the high cost of its involvement in the Syrian war, including the loss of more than 400 Revolutionary Guard troops and a number of generals, not be in vain.
Against this backdrop, it is safe to assume that the Iranian-Russian alliance will remain strong for the foreseeable future. Perhaps just as significantly, the high-profile move allows both nations to ease their isolation, imposed by the USA and the West, while spreading their regional influence through the use of hard power.
There is a possibility of USA and Russia jointly fighting for the blood of Syrians and other Arabs in West Asia by not letting Assad to quit and encouraging him to continue posing an adamant "winner" posture.
Washington has no plan or intention of leaving energy rich West Asia and Central Asia and would continue to use its Asia pivot for some more time. Since Arab leaders, Iran, Syria as well as Moscow have shown their "soft" willingness to cooperate with Pentagon-CIA, Arabs would continue to die.
No other alternatives!
Russia Facing China: Little Red Riding Hood or Cinderella?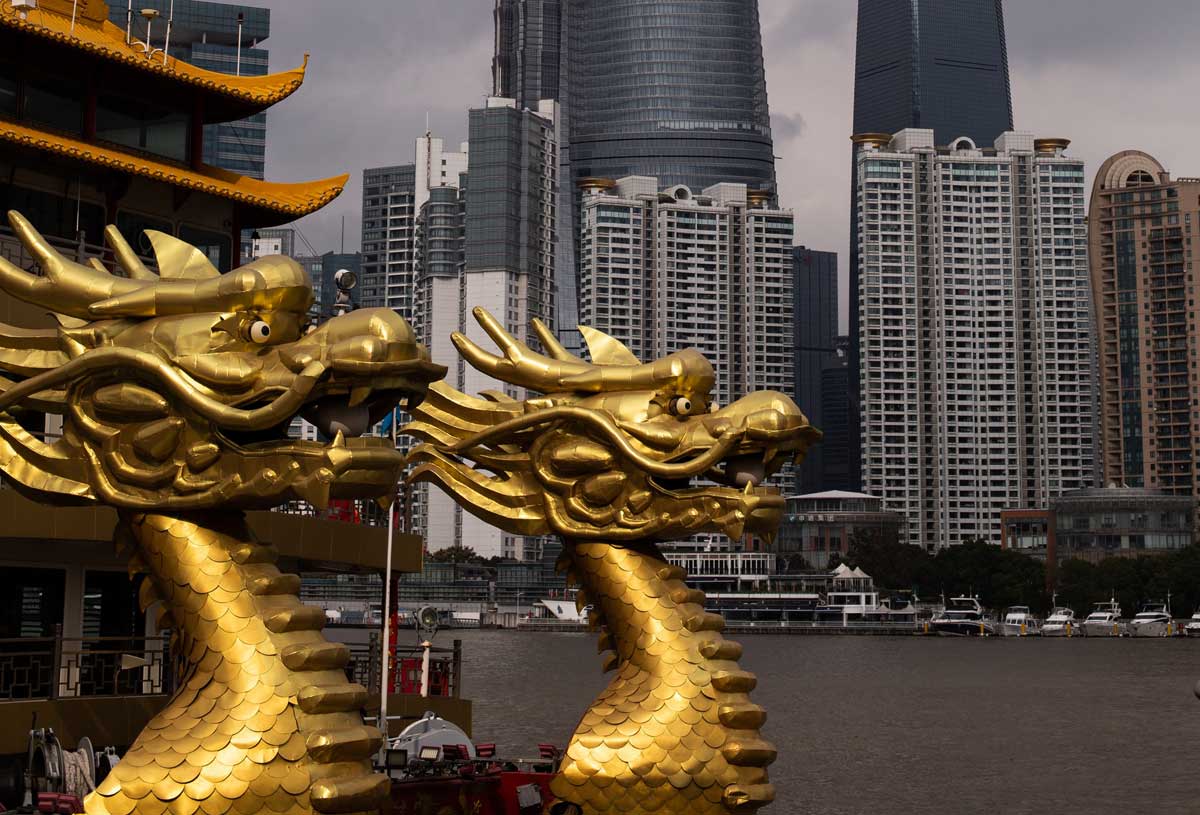 Whenever I read another Western report on the prospects of Russian-Chinese relations, the old children's fairy tale Little Red Riding Hood involuntary springs to my mind. In this well-known story, a little girl walks through a dense forest to bring cakes to her sick grandmother, unexpectedly stumbling upon an angry hungry Wolf. The light-hearted girl talks to the cunning Wolf, only to expose the purpose of her walk in the dark forest. Needless to say, this dangerous adventure cannot end well for Little Red Riding Hood: the insidious Gray Wolf eventually eats both the old sick grandmother and the tale's main character.
With a little stretch of imagination, we can draw an analogy between the plot of this horror tale for kids and the West's interpretations of the current relations between Russia and China. It is clear that Moscow has to play Little Red Riding Hood, stupid and naive, while Beijing is a fierce and ruthless gray villain. The emerging friendship between the two inevitably entails most tragic consequences for the girl. This is to say, Russia's economic, technological, military and otherwise dependence on China will over time grow to an extent that Beijing will be able to take advantage of this growing dependence by turning Moscow into its obedient and compliant vassal.
While the fairy tale ends with the hapless Little Red Riding Hood set free from the wolf's belly by the hunters who had arrived just in time, the real-life Russia cannot rely on a miraculous rescue. Moscow will have to accept the unpleasant status of an "outlying ulus" of the Middle Kingdom, with all the ensuing consequences for the Kremlin's international ambitions. As President Vladimir Putin said on a slightly different occasion, "like it or don't like it—it's your duty, my beauty." Unless prompt hunters (perhaps, the noble Americans and their faithful NATO allies?) eventually restore justice, bringing this story to a happy ending.
Still, when I come across the many Russian publications on the same interesting topic of bilateral relations with China, I can't help but think of another well-known product of folk fantasy, the fairy tale Cinderella. It also tells the story of a young girl who is systematically mistreated and in every way abused by her ugly stepmother and heartless stepsisters. Fortunately, poor Cinderella is saved by her fairy godmother, who appears at just the right moment, generously dressing Cinderella for the upcoming royal ball. With one wave of her magic wand, the good fairy turns a pumpkin into a golden carriage, mice into horses, a rat into a coachman, and lizards into footmen. Cinderella's filthy rags are miraculously transformed into a beautiful dress studded with jewels. For an additional gift, Cinderella receives glass slippers, which make the girl absolutely irresistible in the eyes of the local prince, who happens to be on the look-out for a suitable bride.
A large number of Russian analysts, politicians and journalists seemingly perceive China as the modern incarnation of the fairy godmother, ready with her magic wand to solve all the numerous problems of modern Russia, quickly and painlessly. They expect Beijing to vigorously oppose U.S. and EU anti-Russian sanctions, increasing purchases of Russian hydrocarbons and food at prices favorable to Moscow, providing Russia with critical technologies, and consistently supporting the Kremlin in all international organizations and multilateral forums. Multifaceted cooperation with China should allow Russia to avoid international isolation as much as enhance its status and influence in international affairs. Thus, despite all the machinations and intrigues of the envious and malicious relatives, Cinderella arrives at the royal ball in dazzling splendor and magnificence.
Moving on with this fairy tale analogy, we can argue about who the Prince Charming is in this case, and what fair punishment awaits Cinderella's relatives in the end. The latter should obviously be understood as the notorious "Collective West." In the end, all these details are not so important. What is important, though, is the understanding of China. Whereas it emerges as absolute pure evil in Little Red Riding Hood, Cinderella rather portrays China as the embodiment of an equally absolute pure good.
However, the world of fairy tales and the world of international politics have little in common. No matter what anyone says about Vladimir Putin, he appears neither the naive and frivolous Little Red Riding Hood, nor the battered and hardworking Cinderella. The Russian President remains one of the world's most experienced state leaders. For more than two decades, he has consistently stressed the paramount importance of efforts to bolster Russia's national sovereignty and independence. If national sovereignty were a religion, the Kremlin could rightfully claim to be the cathedral of that religion. It is hard to imagine a situation where Vladimir Putin, or even one of his likely successors, would willingly sacrifice the country's sovereignty and independence, even for the sake of promoting cooperation with China.
Perhaps even more importantly, modern China is ill-suited to the role of the hungry evil Wolf or the generous fairy godmother. The characters of children's fairy are inevitably one-dimensional, grotesque, and poster-like. In fact, they represent either absolute evil or equally absolute good, which is the intrinsic value of fairy tales passed down from generation to generation. They help children clearly distinguish good from evil, white from black, and justice from injustice. These fundamental differences, fixed in children's minds, come to be one's moral bearings, without which a person cannot do in adulthood.
In politics, however, this kind of one-dimensionality is a rare thing. The real China, in contrast to the imaginary one, is a vast and rather complex country, with its numerous and varied national interests, aspirations and priorities. Some happen to coincide with those of Russia, some overlap only partially, while others diverge altogether. Therefore, it would be hardly fair to define Beijing's foreign policy as "pro-" or "anti-Russian," since they have always been and will primarily be "pro-Chinese."
There is no doubt that Russia and China currently converge in their approaches to a number of critical issues of international security and development. Such unity is historically justified as it reflects the current geopolitical landscape in the international system. A convergence of interests forms a solid foundation for long-term mutually beneficial cooperation between the two countries. It is to be hoped that the relations between the countries will remain dynamic, acquiring new and important dimensions over time.
Far from our two countries only, it is the international system at large that stands to benefit from a stable, predictable and sustainable Russian-Chinese partnership. The numerous prophets hoping for an imminent crisis in Moscow-Beijing relations and going on to predict a conflict between the two should think about the various grave consequences of such developments, not only for Russia and China, but also for the rest of the world. Tactically, many countries could probably take advantage of a Russian-Chinese rupture. Strategically, though, another tectonic split in the international system would not serve the interests of any of the responsible actors in world politics.
Nevertheless, Russian analysts and journalists should not flatter themselves, because no one will solve Russia's own problems for it. No good wizard can turn a pumpkin into a carriage, mice into horses, and ash-soaked rags into a gorgeous ball gown. No generous fairy will shoe Russia in shimmering glass slippers, and no Prince Charming awaits Moscow at the magical royal ball.
Russia should fight corruption and mismanagement, the overreach of officials, and oppression of small businesses, all on its own. The country should invest in human capital, promoting its innovation sector, introducing full-fledged federalism and local governance, increasing the efficiency of the court system at all levels, and unleashing the creative potential of Russian society to its fullest. The faster and further Russia advances these goals, the more valuable a partner it will become—both for China and other foreign countries. This, in turn, means that the current crisis in the Russia-West relations should become another incentive to speed up the socio-economic modernization of the country, rather than slack or freeze it.
From our partner RIAC
The Alliance of Downtrodden Empires
There are many commonalities and differences, to the point of contradiction, in the Russian, Iranian, and Turkish political and economic positions, calculations, and priorities. Nevertheless, Moscow, Tehran, and Ankara maintain an alliance or, at least, close coordination that includes conflict files, that all or some of which are involved in different arenas.
To explicate this, it is possible to go back to the modern history of the three states, and to the fall of their empires. The empires that had their center in geography continued for long periods of time with space for their expansion and contraction and for their wars and the alteration of the territorial and water borders between them.
Russia witnessed the fall of two empires that ruled and sometimes fused their surroundings, and they played a central role in international relations for centuries. From the Russian Empire, which expanded in Europe and Central Asia and extended from the maritime borders in the east to with Japan to the Polish lands in the west which collapsed during World War I, to the Soviet Union, which ruled from Moscow an empire similar to the one that its leaders had brought down before its power increased after World War II to include Europe the entire East. The fall of the Union in the early nineties was a humiliation for the Russians and bitterness for an imperialist ambition that became unable to achieve its aspirations. In that humiliation and the bitterness that followed and the difficulty of being satisfied with the nation-state borders, Putinism was formed, and its rise attempted to marry Russian nationalism, Tsarist Orthodoxy, and Stalinism, based on violent suppression of the independence rebellion (Chechnya). Direct military intervention in the periphery (Georgia, Ukraine and Kazakhstan), leading to two comprehensive wars in Syria to declare a return by force to the international arena, and a denial of the legitimacy of the existence of an entity in Ukraine under the pretext of an American and Western threat to national security.
Iran, for its part, has not adapted to its national borders since it was drawn after the fall of Qajar rule and the rise of Reza Pahlavi to power after the First World War. The imperial intransigence of the new Shah and then of his son Muhammad, with historical arguments or a connection to a Persian bond, brought down Iranian relations with Afghanistan, Iraq and Bahrain ambiguities and tensions that remained until 1979. Then the Khomeinist "exporting revolution" ideology after the overthrow of the Shah, and the erupting Iran-Iraq war that followed in the eighties, transformed the Iranian ambition into a basis for forming alliances and loyalty in the Shiite communities in nearby states. Relying on previous attempts to influence the states were minorities of the Persian League and the historical Persian influence. Iran's political and strategic expansion was enshrined after the fall of the Taliban in Afghanistan and Saddam Hussein regimes in Iraq. Tehran took advantage of the American occupation and the chaos it created to extend its influence to the west and complete a strategic arc that passes through Baghdad and Damascus, which is ruled by its ally Assad, and then reaches Beirut, where Hezbollah is founded and supported by Iran. Through it, it was able to engage directly with the Israelis, in order to raise a political-ideological position that provides popularity, and as a response to Tel Aviv's threat to its nuclear program. Furthermore, Tehran provided finance and arms for Palestinian forces on one hand and Yemeni forces on the other, placing it at the heart of the conflict in Palestine and on the edge of the Red Sea overlooking vital navigation that affects the global economy.
As for Turkey, despite retreating from emerging 'national' borders and strict neutrality imposed by Atatürk through the establishment of the republic after the First World War and the collapse of the Ottoman Empire. Despite a subsequent political and cultural push towards Europe and the joining of the NATO after World War II, it remained the result of its nationalist discourse. As a result of the massacres that accompanied the fall of the Ottomans, its relations with its surroundings are tense. Of course, the matter applies to Soviet and then independent Armenia, to Greece and then Cyprus, where it intervened militarily in 1974, and it applies to Syria and Iraq, where the border problems and the depth of the Kurdish question, represent its most prominent concerns. Morevore, it relates to some regions of Central Asia where the geographical contact and historical frictions between empires, and where there are Turkish-speaking national minorities. To all of that in 2002 was added a very important element linked to the Islamic identity that Erdogan and his party had elevated. He returned Turkish priorities to an eastern and southern orientation and made Ankara invest in the remnants of the Ottoman League to build an Arab presence (in cooperation with Qatar), then it overtook that about years ago. Building an African economic presence and playing intermediary roles between countries and regional hubs to demonstrate influence beyond the borders of what was a sultanate for centuries.
Undoubtedly, the issue of warm waters, the control of straits, and sea lanes is a priority for the three parties, both in past and present, for economic and geopolitical reasons. In turn, this explains another aspect of the current alliance (and competition) between them.
The Black Sea and within it the 'Sea of ​​Azov' is Russia's only water port that can be permanently relied upon economically and militarily, as it reaches through the Bosphorus and the Dardanelles to the Mediterranean 'where Moscow's only base is in Syria'. Obviously this is because of the impossibility of the Russians using their northern, eastern and northwestern seas due to the freezing of its waters for long months. This fact, of course, puts them in direct contact with Turkey, their partner in the maritime domain, and their obligatory waterway to the world. The latter, in turn, seeks to expand its exceptional water presence and establish areas of influence, whether in the Black Sea between Russia and Ukraine, in the Aegean Mediterranean Sea facing Greece, or in the Libyan West to reach the southern Mediterranean shore and energy fields.
When it comes to the Iranian case, the same water priority takes on another dimension, related to the control of the straits in addition to access to the Mediterranean. From the Strait of Hormuz, the oil artery separating the Indian Ocean from the Gulf, to Bab al-Mandab 'the entrance to the Red Sea connects to the Suez Canal and the Mediterranean' to Syria, Lebanon, and their Mediterranean ports. Tehran is seeking to impose its control and presence through its armed forces or the forces of its allies 'the Houthis, the Syrian regime and the Lebanese Hezbollah'.
As a consequence, the maritime water issue, as the overlapping areas of geographical influence, and the recent past, which did not go beyond the complex and confusing present with its consequences during the transition from the empire to the nation-state, bring the Russians, Iranians and Turks together, despite the distinctions and different aspirations.
If we add to all the above, hostile discourses against Western hegemony in the capitals of the three states, an intertwining in their roles and occupations in Syria for years, their economic cooperation in the face of old American and European sanctions on Iran and the latest ones on Russia, examining the characteristics of Turkish mediation between Kyiv and Moscow, monitoring the Russian, Iranian and Turkish cooperation projects with China and India, we will see the depth of the mutual need for coordination between the heirs of the 'Downtrodden Empires'. This common needs seem sufficient so far to curb the antagonism between Ankara on the one hand and Moscow and Tehran on the other hand in the Azerbaijani-Armenian conflict. It also gives the impression of satisfactory to overcome the difficulties between them in the Syrian arena, where they share the Astana path despite their contradictory positions and locations. Additionally, it puts to limit the repercussions of the clash between Russia 'through 'Wagner' mercenaries; and Turkey 'through drones and field experts' in Libya. Finally, it seems sufficient to perpetuate Russia's request to Turkey to mediate in the Ukrainian war, despite Ankara selling Kyiv the famous 'Bayraktar' drones with which the Ukrainians hunt Putin's tanks crawling on the ruins of their cities.
The bottom line is, situations are not likely to change in the near future, even if the relationship of the three states or one of them changes with the West, given that diversification of options, taking advantage of the position, role, contradictions, and blackmailing the opposing parties have become a feature of international politics today. There are no signs that this needs to be changed.
Russia responds to America's plan to win WW III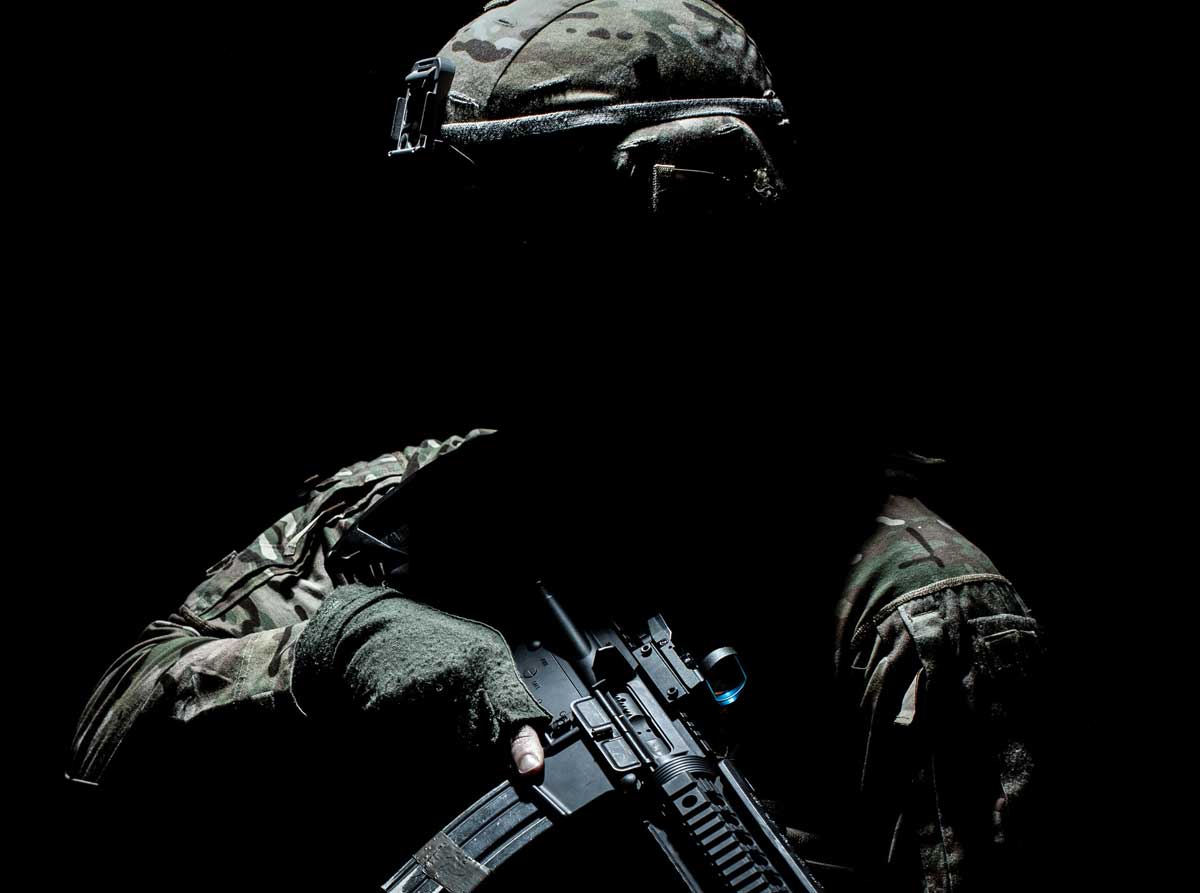 The U.S. Government no longer designs nuclear weapons to prevent WW III, but instead to win WW III.
Whereas both the Soviet Union and the United States used to design their strategy and weapons so as to prevent a Third World War so that neither side would win but both sides (and much of the world) would be destroyed as thousands of nuclear warheads would suddenly be exploding during a nuclear war which would be completed within around an hour or so, the U.S. Government has gradually shifted away from such a "M.A.D." or "mutually assured destruction" meta-strategy, and been replacing it with the "Nuclear Primacy" U.S. meta-strategy, in which Russia will be totally destroyed but the U.S. will emerge afterward as being sufficiently strong so as to hold unchallengeable sway over the entire planet (which hegemony has been the actual goal of the U.S. Government ever since 25 July 1945).
On 3 May 2017, I headlined "America's Top Scientists Confirm: U.S. Goal Now Is to Conquer Russia", and linked to a report that had recently been issued by the Bulletin of Atomic Scientists, about "revolutionary new technologies that will vastly increase the targeting capability of the US ballistic missile arsenal. This increase in capability is astonishing — boosting the overall killing power of existing US ballistic missile forces by a factor of roughly three — and it creates exactly what one would expect to see, if a nuclear-armed state were planning to have the capacity to fight and win a nuclear war by disarming enemies with a surprise first strike." I pointed out there that this new technology, called the "super-fuse", was exactly in accord with the replacement of M.A.D. by Nuclear Primacy. After all, though the proponents of "Nuclear Primacy" didn't say that this phrase related ONLY to America's "Primacy" in a U.S.-v.-Russia nuclear war, the context always was clear that this was the intention, and that the phrase meant the exact opposite of (and strongly opposed) any conceivable nuclear "primacy" for Russia. So, "Nuclear Primacy" — a phrase that was introduced in 2006 in the most prestigious scholarly journals, and subsequently adhered-to by all U.S. foreign policies though never explicitly stated (and never publicly advocated) by the U.S. Government — is, in actuality, the new U.S. meta-strategy, the one that now exists.
Other new U.S. military technologies also were discussed in that Bulletin of Atomic Scientists article: for example: "Because of improvements in the killing power of US submarine-launched ballistic missiles, those submarines now patrol with more than three times the number of warheads needed to destroy the entire fleet of Russian land-based missiles in their silos." Of course, if this is true, then Russians were in a terrifying situation, at least as recently as 2017.
Russia's response to this challenge had actually started even earlier, by no later than U.S. President Barack Obama's having grabbed control over the Government of Ukraine in February 2014. (And in this video is shown that video's full smoking gun of his coup, and here is the transcript and explanation of that crucial smoking gun.) Ukraine is the country that has the nearest foreign border to The Kremlin in Moscow — only 353 miles from Moscow, a mere five minutes of missile-flight-time, away, from the Ukrainian city of Sumy. Ukraine's having the border with the closest proximity to Russia's central command (The Kremlin) is the main reason why Obama grabbed it (in accord with his Nuclear-Primacy policies).
Compare that 353 miles to the 1,131 miles from Washington DC that Cuba is and that terrified JFK so much during the 1962 Cuban Missile Crisis as to have made him willing to launch nuclear war against the Soviet Union if Khrushchev wouldn't remove the missile sites that the Soviet Union was attempting to build in Cuba. Cuba is over three times farther away from DC than Ukraine is from The Kremlin, and the missiles at that time were far slower than they are today, but when America's NATO finally rejected, on 7 January 2022, Russia's demand that Ukraine NEVER be allowed to join NATO, what alternative did Russia have left, other than to reverse Obama's coup of Ukraine and to do it as soon as possible?
In preparation for Russia's "Special Military Operation," Russia has been introducing new weapons systems that are specifically designed to prevent "Nuclear Primacy." Among the main ones is the Sarmat ICBM, which is vastly the world's most terrifying weapon, because it will be virtually impossible to detect and track, carrying dozens of precision-targeted huge nuclear bombs, unstoppable by any existing technology, and having a range of 18,000 kilometers or over 11,000 miles, which would cover the entire U.S. empire. Just a few Sarmats could destroy the entire U.S. empire, all of the U.S. and its vassal-nations (self-described as being 'democracies' and 'independent nations' — neither of which is true).
A Princeton University group of scholars has produced their estimate of how a WW III would proceed, which they label as "Plan A", and their video-summary of it was posted to youtube on 6 September 2019. As-of now, it has had nearly 4 million views, and five thousand viewer-comments. It assumes that the war would proceed in gradual steps of mutual escalation and ignores that the U.S. regime no longer is following the M.A.D. meta-strategy — that the U.S. regime has replaced M.A.D. by their Nuclear Primacy meta-strategy. Consequently, the Princeton estimates appear to be highly unrealistic, and not, at all, to be describing the type of unprecedentedly brief war that a WW III in our era would entail. A WW III in our time would be predicated upon being initiated in a blitz-nuclear attack by the United States, such as a war that is driven by the Nuclear Primacy meta-strategy would be done: Nuclear Primacy means a war to decapitate Russia's central command in its first strike and within a mere 10 minutes or (if from Ukraine) even less from that blitz-launch. How would a decapitated Russia be able to retaliate, at all? Only by means of a "dead hand" system, which would automatically launch whatever would survive of its retaliatory capacities after that first, decapitating, nuclear-blitz, attack. The Sarmat would be a part of that, unless the U.S. regime starts WW III before the Sarmats become emplaced. In the meantime, Russia's main concern will be to maintain a current dead-hand capability so as to make certain that at least the U.S. and its main vassal-nations will be eliminated in the event that the Nuclear Primacy meta-strategy becomes launched before Russia's dead-hand system becomes completely implemented.
The way that a WW III would most likely start has been shaped by the U.S. regime's objective of not being blamed for the war despite being the first side to nuclearize it; and this objective requires that Russia must have initiated the conventional phase of the war that will have led up to that nuclear phase. For example: if Russia fails to achieve its objective of capturing and holding enough of Ukraine so as to increase that 353 miles to, say, 1,000 miles (or whatever would be their required minimum), then the U.S. might send forces to Ukraine in order to prevent Russia from achieving that objective; and, if Russia then engages U.S. forces in direct combat, the U.S. might use that as their excuse to invade Russia, and, at some stage in that invasion, very suddenly, to blitz-nuclear attack The Kremlin, on the excuse (of course) that "the Russian regime doesn't respond to anything but military force." Then, the survivors of WW III will be able to be propagandized sufficiently to cast the blame for WW III onto Russia, and this will help to ease the U.S. regime's successful take-over of the entire world (or what remains of it).
Already, it is a great propaganda-success on the part of America's regime, that though they started the war in Ukraine by grabbing Ukraine in February 2014, Russia has gotten the blame for this war, when responding to that coup (which had started this war) eight years later, on 24 February 2022, with their "Special Military Operation." In fact, most people now might think that Ukrainians always hated Russia's Government and loved America's Government, but even Western-sponsored polls of Ukrainians showed consistently that prior to Obama's coup there, the vast majority of Ukrainians saw Russia as their friend; and America, NATO, and the EU, as their enemy; but that this reversed almost immediately, after the U.S. Government took over Ukraine, in 2014. In the propaganda-war, it's almost as-if Russia hasn't even entered the contest, at all.