Scoreboard: China 5.0, Russia 0.5
Lack of credit support and investment guarantees from the Russian government and financial institutions have been cited as the major impediments for Russian companies willing to invest in the African continent. These setbacks have culminated in the world's biggest country by size lagging behind such economic powerhouses as the United States and China in expanding a footprint in Africa.
Companies from Russia, the Eurasian country, are said to be seeking to expand its business ties with Africa, most particularly in line with the country being grouped alongside South Africa in the BRICS (acronym Brazil, Russia, India, China and South Africa bloc, a formation of the world's fastest growing economies.
In an interview, business leaders said the lack of credit lines and guarantees were stumbling blocks, recommending this had to change through political authorities and Russian financial institutions systematically working out a comprehensive policy plan towards improving the economic engagement with Africa.
"An increased economic partnership between Russia and African countries is necessary and will reaffirm the desire to continue developing business dialogue with interested companies in efforts to pursue active involvement in international programmes and projects for Africa," said Dmitry Golovanov, Chairman of the Management Board of Eximbank of Russia.
In addition, he raised some specific proposals necessary for facilitating business between Russia and Africa. Besides, joint implementation of projects in the area of infrastructural development will positively influence development of contracts between Russian and African companies, he said. Golovanov, however, pointed out that transparency and possibilities for medium and small business to access contracts within the framework of implementation of major projects are required.
Such projects, said, generally had significant multiplicative effect in terms of comprehensive development of territories. One more direction of stimulation of cooperation may be provision of Russian and African companies with assistance in creation of value-added chains, including creation of joint ventures which base their competitive potential on the use of country advantages, Golovanov added in an interview.
"Russia is a large developing market with growing purchasing capacity, interested in development of competition and improvement of quality of products supplied from abroad. We often face a problem that companies willing to enter international markets cannot simply find foreign purchasers for their products," said Golovanov.
Dr Scott Firsing, a visiting Bradlow fellow at the South African Institute for International Affairs (SAIIA), and a senior lecturer in international studies at Monash University in Johannesburg, concurred.
"The absence of export credit guarantees can be a real obstacle to some in countries such as Russia because there are businesses and policy holders that look for these guarantees to help alleviate the fear of doing business in high risk markets like Africa," he added. Firsing highlighted the crucial role played by American institutions like their Export-Import Bank that supports American companies and their expansion into African markets.
These readily provided credits for American investors seeking to expand into this continent, a stance Firsing said was worth adopting by the Eximbank of Russia.
A good example of the continued willingness to fund American companies willing to invest in Africa, President Barack Obama's latest African Power Initiative sees the Export-Import Bank granting up to US$5 billion in support of US exports for the development of power projects across sub-Saharan Africa.
"Russia can learn a lot from the approach of these countries," said Firsing.
In an emailed response, Dr Martyn Davies, the Chief Executive Officer of the South African-based Frontier Advisory (Pty), suggested the adoption of a model by China to readily fund its companies interested in investing in Africa. He explained that the Chinese model of financing various infrastructure and construction projects in Africa had enhanced investments by the Asian country into the continent.
China, the world's second-biggest economy after the United States, is currently Africa's largest trading partner. There are an estimated 800 Chinese corporations doing business in Africa, most of which are private companies investing in the infrastructure, energy and banking sectors.
Davies pointed out and the main factor that had assisted this speedy market engagement between Africa and China was that Russian banks had "de-risked" the projects in Africa from a financial perspective.
"Russia's banking sector operates quite differently" Davies said. He highlighted that When the former Chinese President, Hu Jintao, while delivering a speech at the opening ceremony of the Fifth Ministerial Conference of the Forum on China-Africa Cooperation (FOCAC) held in Beijing in 2012, he indicated explicitly that "China will expand cooperation in investment and financing to support sustainable development in Africa."
China has provided US$20 billion of credit line to African countries to assist them in developing infrastructure, agriculture, manufacturing and small and medium-sized enterprises.
Comparatively, Japan has made a five-year commitment of $32 billion dollars in public and private funding to Africa, and the money to be used in areas prioritized as necessary for growth by the Fifth Tokyo International Conference on African Development (TICAD). TICAD is a conference held every five years in Tokyo, Japan, with the objective "to promote high-level policy dialogue between African leaders and development partners."
Comparatively, apart from a $4 billion investment in an oil refinery in Uganda and $3 billion in a platinum mine in Zimbabwe, Russian investments in Africa are not as prominent as United States, the United Kingdom, France and China eclipse it.
Professors Aleksei Vasiliev and Evgeny Korendiasov, both from the Russian Academy of Sciences, Institute of African Studies (IAS), believe that that the situation in Russian-African foreign trade will considerably change for the better, if Russian industry undergoes technological modernization, the state provides Russian businessmen systematic and meaningful support, and small and medium businesses receive wider access to foreign economic cooperation with Africa.
Regional Comprehensive Economic Partnership (RCEP) and India
Regional or bilateral free trade agreements between India and other countries/institutions have always faced local resistance because of intrinsic anxiety that low cost imported goods would stifle the growth of domestic industry. Commentators have justified this apprehension advocating that domestic industry in India is still unprepared for international competition, and there are no state subsidies that the government provides to the industry for reducing costs and facilitating unfair cost advantage with regard to exports. Within India, sector specific associations are powerful and a result of which many items such as tea, palm oil, coffee and pepper were enlisted as highly sensitive list items (very less reduction in tariffs) when India-ASEAN Free Trade Agreement was signed in 2009. India is witnessing a very high percentage of growth in services sector (contributes nearly two-thirds of India's GDP)and therefore has always sought to offset the negative balance of merchandise trade with promotion of services sector and investment as an integral component of bilateral or multilateral trade talks.
RCEP is proposed to be one free trade area which will include 3.4 billion people across the East Asian and Oceania region, with a GDP of more than US $22 trillion and the intra RCEP trade would account for more than 30 percent of global trade, as it would integrate the three largest economies of Asia-China, Japan and India. For India, accession to this economic trading bloc would mean opening its large market of 1.25 billion people for the products from 15 countries including 10 ASEAN members and the five dialogue partner countries -China, Australia, New Zealand, Japan, and Korea. During the last few meetings of RCEP negotiations, India has made it very clear that it would not compromise on issues related to trade in services and also addressing concerns related to the small and medium enterprises in the negotiations.
As discussed, RCEP is expected to bring the ASEAN countries and its six dialogue partners under one large geographic and economic landmass which would be one of the largest economic blocs in the world. India has Free Trade agreements or Comprehensive Economic Cooperation/ Partnership Agreements (CECA/CEPA) with Thailand, Singapore, Malaysia, and Korea while it is negotiating terms of bilateral free trade along with services agreement with Australia, and New Zealand. India has proposed to include services sector into the larger negotiation process while many countries do not want to open their market for highly talented and qualified professionals from India. The bone of contention in this regard is Mode IV which 'deals with movement of natural persons who are service providers or independent professionals' to another WTO member country. India has pressed for the Mode IV negotiations while negotiating with Malaysia and Singapore. However, both the countries have only opened Mode IV for select individuals such as consultants, accountants, nurses and financial experts. The limited access to the emerging markets have annoyed Indian negotiators to such an extent that at one time India decided not to enter into any free trade negotiations without including services and investment in the negotiation blueprint.
India started economic liberalization process in early 1992, it is yet to integrate with the global economy given the intrinsic problems with regard to tariff structures, customs procedures and the inherent red tape which was a legacy of the license regime. However, putting onus on India for failed attempts with regard to free trade and better terms of trade with other countries across Asia would be unfair. India has not gained the promised advantage while trading with the price competitive economies of the Asian region. On the contrary, the low cost production centres, particularly China, which thrives on state subsidized production has easy access to the India market while it has not bestowed the same privileges to Indian exports. The tariff and non-tariff barriers in China are still not conducive to Indian exports leading to skewed balance of trade. Taking cue from China's re-routing of its products through ASEAN nations, India has stressed on the stringently following the Rules of Origin (ROO) template with 35 percent of local value addition as a necessary prerequisite.
This year, in the post Wuhan summit bonhomie, Chinese government has opened its pharmaceutical market to select Indian drugs such as anti-cancer, and other lifesaving drugs which are relatively cheaper than Western imports. Overall China has removed import duties on 28 medicines imported from India. The trade frictions between India and China still exists as India has registered a number of anti-dumping and unfair trade practices case in WTO against China. Indian industry particularly Small and Medium Enterprises(SMEs) however accept the fact that cheap Chinese input material in sectors such as steel, pharma and other related industries have brought down the costs, and have also indirectly helped in real estate, automobile spares, and textile sectors. Nonetheless, larger industrial houses are not in favour of such opening up of market as they feel their future endeavors would be jeopardized if Chinese cheap products both in terms of raw materials and semi-finished products would curtail their market expansion plans through new products. These large industrial houses do control the Indian politics through their corporate funds given to various political parties to fight elections and have a sizeable influence among the country's parliamentarians and legislators. SME sector in India is relatively unorganized, both in terms of associations and political clout.
In order to increase its trade with countries in East Asia and Oceania, India has been trying to adopt international production methods, and be a part of the Regional Value Chain(RVC). However, India's incremental approach for market liberalization and other market facilitation efforts have not met with active engagement from the regional community. India has not yet been inducted into the Asia-Pacific Economic Cooperation (APEC) which could have prepared the country for business standardization and harmonization of tariffs as per the APEC provisions. This would have created the base for effective implementation of the RCEP trade provisions with necessary structural support. Indian economists have made it very clear that only market access to merchandise trade without any quid pro quo would not be acceptable to the Indian entrepreneurs. It might also create social problems given the fact that Chinese cheap products have already decimated electronics, mobile, toys and silk industry in India. The cascading effect has left very large number of both skilled and unskilled labour jobless. Given the fact that select sectors in India are still labour intensive, retrenchment of workers has a political cost. There are apprehensions projected by industry associations that cheap imports would adversely impact the steel, chemicals, textiles, copper, aluminum, and pharma industry. India is has a sizeable share of global trade in automotive parts, pharma and textile industry, and so negotiations would be a long drawn affair.  Further, strategic experts feel that India must not become an ancillary industry to Chinese production network as it would jeopardize India's rise in future as a production and skill center in Asia. Also, it will put China as the benefactor of India's industrial change which might not be palatable to the political class.
Indian negotiators still believe that until and unless the demands with regard to trade in services, investment and also concerns related to SMEs is addressed, the RCEP would be facing an invisible deadlock. Opening up services sector would help the Indian economy and partly offset the effect that would be felt from the cheap products from relatively cheaper production and export centres. Indian economy still faces stiff competition from China and as a result of this the negotiations with China, would be long drawn affairs. However, there is still a silver lining that RCEP would be concluded in 2019 but the deadline from the Indian side would be after the general elections in 2019 when the current Prime Minister Narendra Modi would be looking for a second term to bring about comprehensive set of economic and financial reforms. In case a coalition government comes into power, it would seriously jeopardize the RCEP negotiations because then the different associations and lobbies would be playing the political game to protect their economic interests.
'America First' vs. Global Financial Stability
The recently concluded annual meeting of the IMF and World Bank group, held in Indonesia last weekend, has highlighted a series of concerning trends with regard to the global economy. It has subsequently left many considering the impacts of a possible global recession that may be looming ahead in the next of couple of years to come.  These fears were evident in the worldwide sell-off in global equities last Thursday that has been widely attributed to the IMF revising down its global growth forecast in its World Economic Outlook (WEO) report. The report highlighted growth in a number of developed economies as having plateaued, with rising trade tensions and policy uncertainty greatly contributing to the slow-down. This includes the ongoing trade war between the US and China, as well as the numerous uncertainties pervading within the Euro-Zone.
All of this has had a significant knock-on effect on emerging markets, including Pakistan which has already been struggling with massive fiscal and current account deficits amid rampant inflationary pressures.  With tensions between the United States and China still on the rise, Pakistan presents a notable example of how deteriorating global macro-economic conditions have been exacerbated by rising geo-political tensions between these two global powers.
For instance, it took Imran Khan's fledgling government months to accept the reality of another IMF bailout (Pakistan's 13th in the last 30 years) despite its $68 billion investment commitment with China. This is because the US, being the largest contributor of funds to the IMF has increasingly politicized this bailout in light of its own deteriorating relations with China.  In fact, the US has directly blamed China for Pakistan's recent debt woes referring to what has been come to known as China's 'Debt Trap Diplomacy'. The argument being that the massive loans being doled out by China to developing countries under its Belt & Road Initiative are leading to unsustainable debt levels, eroding their sovereignty while expanding China's hold over them. Pakistan's loan obligations to China as part of the China Pakistan Economic Corridor are presented as a case in point.
Despite both Pakistan's and China's protests to the contrary, it is widely expected that some of the IMF's conditions attached to Pakistan's requested bailout are thus likely to include greater scrutiny and revisions regarding the CPEC initiative. This is likely to form part of the US's overall objective of limiting and constraining China's influence over Pakistan and the wider region.  The impact this would have on Pakistan however is likely to prove critical considering its precarious economic as well as geo-political position. Not only would the IMF's conditions limit the new government's ability to maneuver its economy around an increasingly unstable world financial system; it would also delay the much needed infrastructure projects being planned and implemented under CPEC with Chinese assistance.  Therefore, the very purpose of the IMF bailout which is to provide some semblance of stability to Pakistan's ailing economy, would embroil it deeper in uncertainty as a direct result of the US's unilateral push against China.
It is worth noting here that during its annual meeting, the IMF clearly voiced its concerns regarding escalating trade tensions between the US and China. While calling for increased dialogue and a careful examination of debt induced risks across the world, the IMF seems to be warning both sides over the fragility of prevailing global economic conditions. At the same meeting, China too echoed these concerns and called for increased dialogue with the US to promote open trade and growth. As a country that has for the last few decades championed globalization, China's vision of shared global growth and win-win partnerships in emerging markets such as Pakistan, have however been directly challenged by the US. A US, that is in contrast aggressively willing to defend the prevailing status quo, as part of President Trump's mantra of 'America First'. Hence it was no surprise that US representatives, in response to these concerns brought up by the IMF and China, have continued to downplay the risks of their policies on global economic stability.
With respect to China and numerous emerging markets such as Pakistan, the fact still remains that the world financial system is currently replete with risks and uncertainty as a direct result of US policy. All of this is occurring while the US President continues to boast about surging US equities and record employment figures as a direct outcome of these policies. While the US economy has experienced sustained growth since the 2008 financial crisis, markets and business cycles have a way of correcting themselves, especially when world leaders themselves point to overbought and overextended conditions.
If the US economy truly is on the cusp of a potential downturn, then present geo-political tensions are more than likely to exacerbate the impacts of an impending global recession. For Pakistan, with its precariously low foreign currency reserves and an unsustainable debt to GDP ratio, such a recession is likely to bring on even bigger problems than any of the potential cuts the IMF may propose on CPEC. Thus, while the US may limit China's rise as an economic power in the short-term, it does so at the expense of emerging markets and global economic stability in the long-run. This lack of foresight is likely to hurt the US more as it realizes how economies cannot exist within a vacuum in an increasingly interdependent world.
How to finance Asia's infrastructure gap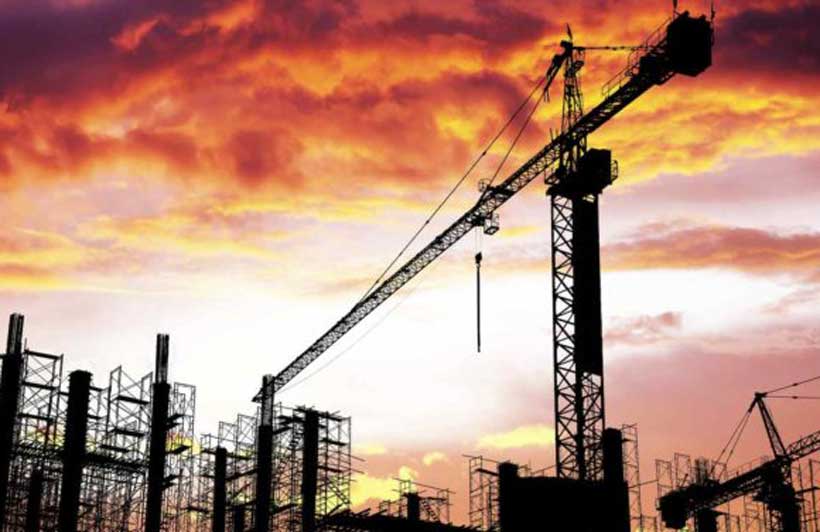 Asia's countries famously need to invest trillions of dollars a year to provide infrastructure required to keep traffic flowing, ports trading, and factories humming. Yet most countries in the region consistently fall short.
The 2017 Asian Development Bank (ADB) report "Meeting Asia's Infrastructure Needs" puts the infrastructure tab for 45 developing Asian countries at more than US$1.7 trillion per year. Developing Asia now invests only about $881 billion a year, or slightly more than 50 percent of that. This is the infrastructure gap.
Less well known, however, is that the investment shortfall is frequently not for a lack of funds or technology. The money may be available, particularly in the private sector, but not enough of it is going where Asia needs it. And this is because many developing countries lack the knowledge and capacity to design and implement bankable infrastructure projects that integrate new technologies.
To encourage private sector investment in infrastructure, high-quality bankable projects must adopt current levels of proven technology as well as be "future-proofed" to further advances in technology.
Delegates from across the development spectrum — from government through the private sector — will gather on Oct.13 in Bali for the Global Infrastructure Forum 2018 to discuss several trillion-dollar questions. How can governments and the private sector help fill the infrastructure gap? How can authorities' better pair the world's big investors with the many inclusive, resilient, sustainable, and technology-driven infrastructure projects this region needs to advance economic progress? And how can multilateral development banks best help?
To be sure, strong infrastructure projects are going up all over Asia. Take Indonesia, the Forum host; the country has made enormous strides under its ongoing and ambitious infrastructure program.
The country has seen progress: from the trans-Papua road project in one of the country's most remote and underdeveloped regions to better information and communications technology under the Palapa Ring (satellite) Project. Indonesia has also launched innovative and clean energy projects such as the 72-megawatt Tolo wind-farm in South Sulawesi and massive urban infrastructure to boost Jakarta's livability and competitiveness. This latter project includes a new modern airport terminal, rail link, and the first phase of the mass rapid transit expected to open in 2019.
Knowledge is crucial to get such projects off the ground, and this is where the multilateral development banks, including ADB, can assist.
The development banks are providing governments financial and technical support to enhance knowledge in numerous areas.
ADB is also helping strengthen government and private sector project development and governance capacity, for instance, for preparing high-quality projects able to support private finance. It also established the Asia Pacific Project Preparation Facility, a $73 million multi-donor trust fund to support project preparation, monitoring, and project restructuring, as well as capacity building and policy-reform initiatives linked to specific projects.
In addition, the organization is promoting public-private partnerships, catalyzing regulatory reforms to make infrastructure more attractive to private investors, and encourage more bankable projects. Potential is vast, in that pension funds alone, which hold $7.8 trillion in assets, are estimated to invest only about 1 percent of funds under management in infrastructure.
A recent ADB report, "Closing the Financing Gap in Asian Infrastructure," notes that the richer Asian economies, such as Japan — where savings rates top 30 percent — can clearly play a stronger role if it only could. Yet, the country still invests almost $4 trillion in portfolio assets outside Asia.
Likewise, ADB is developing alternative financing structures and is backing green finance to encourage a bankable green finance project pipeline that can access funds from commercial and institutional investors. Many major investors are now strictly subject to environmental, social, and governance requirements in their investment decisions.
Finally, as technology rapidly evolves, particularly digital, it is creating substantial opportunity. Land acquisition, for example, significantly delays infrastructure projects across the region. Digital technologies are therefore being tested in several countries and watched closely for an ability to improve land titling. Likewise, ADB is involved in Spatial Data Analysis Explorer to help in decision-making relevant to climate hazards and resilience across urban systems.
Multilateral development banks can play multiple roles, from assisting and advising on the creation of appropriate legal and regulatory frameworks, developing bankable projects, direct financing or providing credit enhancement tools to finance projects, to structuring innovative "blended finance" solutions in circumstances where the underlying project is incapable of supporting a financing structure priced at commercial funding rates. In all of this, multilateral development banks and other development partners can assist developing countries gain the knowledge to better develop sustainable, accessible, resilient, and quality infrastructure.