"Quit Kashmir Movement" in Kashmir – is it a mere gimmick and a bit late call?
By very closely following the colonialist traditions, India also has been making strenuous efforts to make Kashmir an "integral" part of Indian territory Indianite Kashmir with Indian military personnel, police, intelligence, officals, Hindus, and others to outnumber Kashmiri Muslims as quickly as possible.
Land grabbing in Kashmir valley has been going on for years officially. By accelerating Hindu religious operations like Amarnath yatra with help from pro-India elements who rule and promote colonialist operations, New Delhi has been very apt in saffronize Kashmir for pure political advantages.
.In carefully pushing the RSS backed BJP into a post poll alliance (only after the elections with a hung assembly) .with major Kashmir political outfits like national Conference or PDP, India has achieved full control over Kashmiri Muslims as well. Now literally the BJP and Indian government decides the political course in Kashmir.
Indian Forces damage property worth millions in North & Central Kashmir
Thus far world looks at Kashmir as a dispute between India and Pakistan where Kashmiris do not play an role at all. Thus far, Kashmiris freedom seekers projected their fight with India only to win Kashmir for Pakistan. In other words, world understands that Kashmiris are not fighting for sovereignty and freedom for reestablishing an independent Jammu Kashmir but only to become a part of a destabilized and weak Pakistan. Maybe Kashmiris want the support of Pakistan to obtain sovereignty but Pakistan has made it clear it has been fighting for Kashmir not to enable Kashmiris to build up their own home but in order only to make Kashmir a part of Pakistan. This impression, for whatever reasons, has only complicated the desire of Kashmiris for freedom as India and Pakistan continue to let the world know that Kashmir belongs to them and are only using Kashmiris to to get Kashmir for themselves as per joint strategy.
For the first time since Jammu Kashmir was invaded and made a part of both India and Pakistan in bits, Kashmiri freedom fighting pro-Pakistani leader Syed Geelani has announced a struggle to oust India from Kashmir. One hears slogans like these ever wherein Kashmir: "STOP VIOLENCE, India GO HOME!! INDIAN SOLDIERS, Please GO HOME!!"
Syed Ali Shah Geelani has launched a Quit Kashmir Movement today asking deployed Indian soldiers in disputed Jammu & Kashmir to go home. An email received by Kashmir Watch here today says that the chairman of All Parties Hurriyat Conference (G), Syed Ali Shah Geelani will march tomorrow (27th August) to 15 corp Hqs of Indian Army at Badami Bagh Srinagar at 2:00 pm and handover the following letter to GOC in-charge asking him to vacate Jammu and Kashmir. People in Jammu and Kashmir and all over the world are urged to mail this letter to Indian Army, Indian Armed Forces, Indian Navy, BSF, CRPF, ITBP and CISF stationed in the UN recognized disputed states of Jammu & Kashmir.
Geelani said: "Even though your actions have killed one lakh people, disappeared ten thousand and orphaned more than sixty thousand children to subdue us collectively and to make us surrender our fundamental right of freedom, yet the emotion of love and reverence that martyrdom of Commander Burhan Wani mobilized across and beyond Kashmir, should open your eyes. The more you strike us down, the more we shall rise with renewed determination and vigor. We are in the process of liberating our minds and the days of freedom are in sight. This is the time for you to see the writing on the wall and think upon what you always intended to do and what it has presented you with always.
You thought your violence would kill our dreams for freedom. They have not. You thought our spirit would break; we would turn against each other. We will not. You have succeeded in murder, but not in the death of our dreams. Before more violence, before more sorrow, before more graves, we ask you to stop.
Ours is a rich and resilient culture. We are proud people whose hospitality has defined our history. We welcome guests, invited or uninvited, not invaders. We understand your deception, your psychological warfare. You will be tired of killing us; some day you might be horrified at what you have done to humanity. We will never tire of struggling for our history, for our future, our freedom. We will not forgive. We will not forget.
Since we believe, there must be some humanity left in your persons as sons, brothers, husbands, fathers and as people; we appeal you to lend solidarity with the people of Jammu and Kashmir for our rightful self-determination, and the right of the people of Jammu and Kashmir to be free. We call on your conscience to end the long chapter of deception, tyranny and death. Therefore, we appeal and urge you to leave our land. Save your individual conscience and help your national soul with healing that only comes from acknowledgement and acceptance of truth, i.e. People of Jammu and Kashmir are not with India and will never be….."
Observation
However, notwithstanding huge loss of Muslim lives in Kashmir, Hurriyet leader Geelani has not clearly mentioned about a soverign Kashmir for Kashmiris. He has not made any effort to link Kashmir freedom struggle with international freedom movements or initiated any steps to coordinate the Kashmiri struggle with other such movements across the globe – that would have got the political mileage it deserves globally.
Geelani should know only "united, they stand" and can force the government in New Delhi to initiate steps for withdrawal from Kashmir. He needs to change his own mind in favor of an independent Kashmir and lead the people to achieve that sacred goal.
In Kashmir military decides everything. A recent report that Kashmiri kids have been thrashed by CRPF in South Kashmir reveals what India has been doing in Kashmir with support from pro-India elements.
While Kashmiris would never forgive Mehbooba led government for atrocities against Muslims in Kashmir, the way India has been preceding with its plan of grabbing lands in Kashmir makes it clear about Indian future agenda in there. As Kashmiri separatists continue to promote Pakistani interests, property worth millions was damaged by Indian forces in Bangdara Kreeri village of North Kashmir's Baramulla district on Saturday when they went on a rampage hitting parked vehicles, entering into houses smashing television sets, electronic gadgets, furniture and other goods. Locals told news agency CNS that government forces went on rampage in the village.
Indian government forces hit people with gun butts and sticks, even didn't spare women and children. Every house was targeted. We are shocked to see the extent of damage caused by these government gunmen. Locals said that a peaceful mild protest was going on in the area when government forces emerged in the village. "They let loose a reign of terror. Every parked vehicle was targeted and windshields were damaged. Motorcycles and scooters were targeted. The TV sets, refrigerators, laptops, and other electronic gadgets were smashed into pieces," said locals.
When contacted a police official said that he will look into the matter. Similar reports from Wusan Kangan said that government forces created mayhem in the area, thrashed people and damaged property. "The unbridles men in uniform were so rude that they didn't even spare teenage girls and little children. They beat up all, damaged our houses, vehicles and electronic gadgets. We will never forgive Mehbooba led government for these atrocities," locals said.
Meanwhile, the family members of three minor kids from South Kashmir's Kulgam district alleged that 'unbriddled' CRPF personnel beat them to pulp while they were on way to their orchards. The minors who have received multiple injuries were identified as Basit Ahmed (12), Muhammad Huzaib (8) and Sahil Ahmed (10) all residents of Gulshan Abad Koimouh. "It were local policemen who saved our kids from CRPF. These kids are unable to walk due to sound thrashing," the family members told CNS. The family members said that neither any protest nor stone-pelting was going on in the area nor yet their kids were targeted. "The incident speaks volumes about the lawlessness prevailing in the district," they said.
While pro-India elements serve the cause of India, the pro-freedom or separatists only help Pakistan. Thus they promote colonialism in South Asia.
Leaders of Kashmir should stop and end betrayal of Kashmiris.
They should also stop confusing the world.
They have to erase the impression that they work and speak for India or Pakistan, thereby promoting colonialism and state terrorism.
Quit Kashmir Movement in Kashmir could remind India of its own "Quit India movement" that eventually won freedom from British government, even though that freedom meant only for the rich and compote lords. Today, both India and Pakistan, backed by both USA and UK, are being looted by the corrupt politicians.
Will Kashmir freedom movement leaders be sincere and honest with people?
That indeed is a trillion dollar question!
Behind Indo-Pacific Vision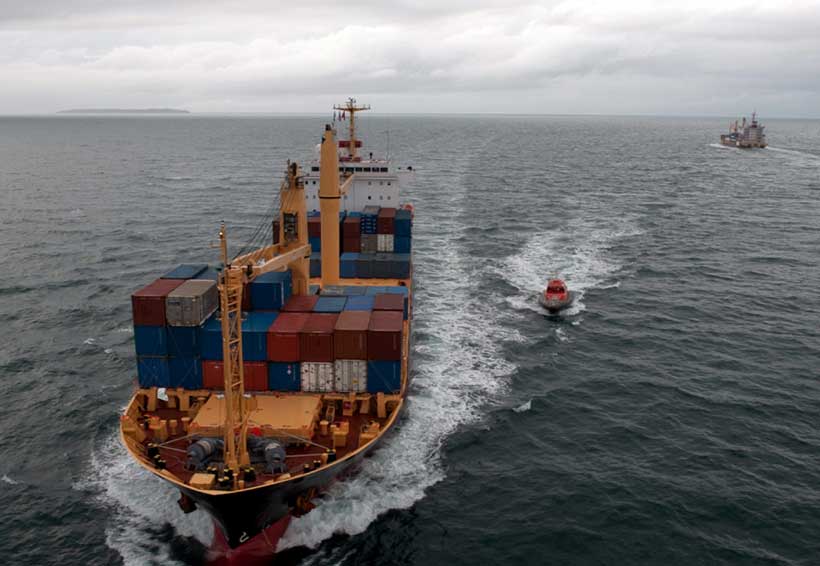 Mike Pompeo's recent speech titled, 'America's Indo-Pacific Economic Vision – at the Indo-Pacific Business Forum' at the US Chamber of Commerce, Washington DC has been carefully observed across Asia.  Beijing has understandably, paid close special attention to it. Pompeo emphasized on the need for greater connectivity within the Indo-Pacific, while also highlighting the role which the US was likely to play (including financial investments to the tune of 113 Million USD in areas like infrastructure, energy and digital economy). The US Secretary of State while stating that this vision was not targeted at anyone, he did make references to China's hegemonic tendencies, as well as the lacunae of Chinese connectivity projects (especially the economic dimension).
The Chinese reaction to Pompeo's speech was interesting. Senior Chinese government officials were initially dismissive of the speech, saying that such ideas have been spoken in the past, but produced no tangible results.
An article in the Global Times 'Indo-Pacific strategy more a geo-political military alliance' response is significant. What emerges clearly from this article is that Beijing is not taking the 'Indo-Pacific vision' lightly, and neither does it rule out the possibility of collaboration. The article is unequivocal, in expressing its skepticism, with regard to the geo-political vision of the Indo-Pacific vision. Argues the article:
While the geopolitical connotation of the strategy may lead to regional tensions and conflicts and thus put countries in the region on alert
It is optimistic with regard to the geo-economic dimension, saying that this would be beneficial, and would promote economic growth and prosperity. What must be noted is that, while the US vision for 'Indo-Pacific' has been put forward as a counter to the Belt and Road Initiative (BRI), the article also spoke about the possible complementarities between the US vision for 'Indo-Pacific' and China's version of BRI. While Mike Pompeo had spoken about a crucial role for US private companies in his speech, the article clearly bats in favor of not just between Indian, Japanese, Chinese, US governments as well as companies. This is interesting, given the fact that China had gone to the extent of dubbing the Indo-Pacific vision as the foam on the sea" "that gets attention but will soon dissipate"
While there is absolutely no doubt, that there is immense scope for synergies between the Indo-Pacific vision, and BRI especially in the economic sphere. China's recent openness towards the Indo-Pacific vision is welcome, but one of the propelling factors is the growing resentment against the economic implications of some BRI projects. While in South Asia, Sri Lanka is a classical example of China's debt trap diplomacy, where Beijing provides loans at high interest rates (China has taken over the strategic Hambantota Project, since Sri Lanka has been unable to pay Beijing the whopping 13 Billion USD). Even in ASEAN grouping, countries are beginning to question the feasibility of BRI projects, Malaysia which shares close economic ties with Beijing is reviewing certain Chinese projects (this was one of the first steps undertaken by  Mahathir Mohammad after taking over the reigns as Prime Minister of Malaysia).
Second, that while for long the Indo-Pacific Vision has been dubbed as a mere 'expression' and one of the criticisms has been a lack of gravitas in the economic context (and even now 113 Million USD is not sufficient). Developments over recent months, including the recent speech, indicate that The Department of State seems to be keen to dispel this notion that the Indo-Pacific narrative is bereft of substance. Here it would be pertinent to point out, that Pompeo's speech was followed by an Asia visit (Indonesia, Malaysia, Singapore).
Countries which are key stakeholders in the Indo-Pacific narrative need to keep in mind the following:
US needs to walk the course and apart from investing, more it needs to think of involving more countries, including Taiwan and more South Asian countries like Sri Lanka and Bangladesh in the Indo-Pacific partnership.
Second, the Indo-Pacific speaks in favor of democracy as well as greater integration, but not only are countries becoming more inward looking, even their stand on democracy, and Human Rights is ambiguous.  Japan is trying to change its attitude towards immigration, and is at the forefront of promoting integration and connectivity within the Indo-Pacific. Neither US, nor India, Japan or Australia have criticized China for its excesses against the Uighur minority in Xinjiang province.
Finally, there is scope for China to be part of the Indo-Pacific, but it needs to look at certain projects beyond the rubric of the BRI. A perfect instance is the Bangladesh China, India Myanmar BCIM Corridor which India was willing to join, but China now considers this project as a part of BRI.
Conclusion
In conclusion, Beijing can not be excluded from the 'Indo-Pacific' narrative, but it can not expect to be part of the same, on its own terms. It is also important, for countries like US and India to speak up more forcefully on issues (within their domestic contexts, as well as external) pertaining to Freedom of Speech, Human Rights and  immigration issues, given that all these are essential for a 'Free and Open Indo-Pacific'
Chimeras and Realities of the Indo-Pacific Partnership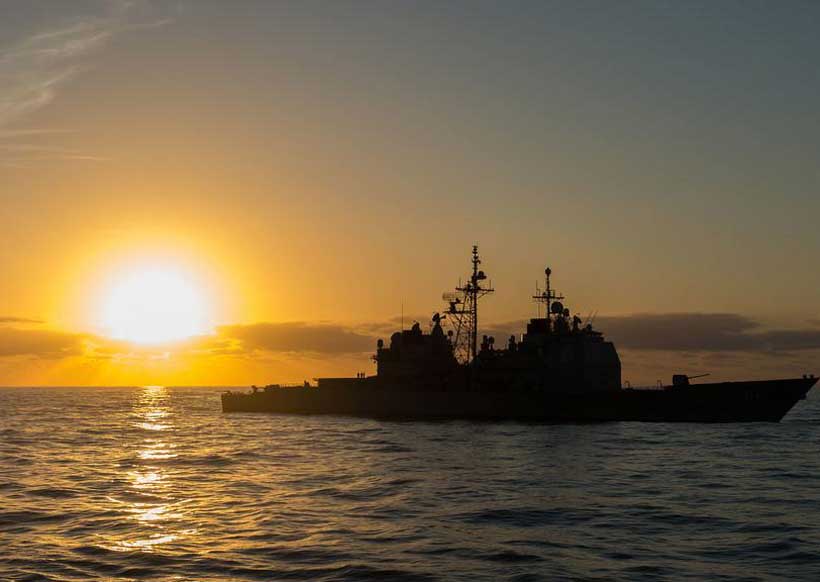 The new American initiative for the creation of the Indo-Pacific Partnership (IPP) has grabbed the spotlight in many political discussions of late. Although the idea to set up such a forum was proposed at the end of 2017 and to this day has been no more than a general slogan, now the Trump administration seems set to stake on it. Why?
As a reminder I would like to point out that on May 30 the US Secretary of Defense announced the renaming of the Pacific Command into the Indo-Pacific Command (although the Command's responsibility zone a priori included the Indian Ocean waters).
A few days later, at the Shangri-La Dialogue (SLD) conference in Singapore, the idea of IPP was spelled out by the American side, with an emphasis on the aspects of regional security. When commenting on the change of the name of the American command, Indian Prime Minister Narendra Modi remarked that for India the unification of the Indian and Pacific oceans into a single geographic array looked "natural".
The practical implementation of the IPP strategy will most likely be carried out both through the strengthening of US bilateral relations with countries of the region and through the creation of multilateral cooperation formats. The most important of these cooperation initiatives is the so-called. "Quadro", which is designed to bring together the four "democracies" of the Indo-Pacific region – the United States, Japan, Australia and India.
It is believed that the United States, Australia, Japan and India, united in the Quadro, will consider the two oceans a single strategic space. Since 2016, the United States, India and Japan have been conducting joint naval exercises "Malabar". Washington is clearly giving New Delhi ever more attention, counting on India as one of the future regional security poles, along with Japan, Australia and its other allies.
The feasibility evaluation of IPP was proposed in the concept of "free and open Indo-Pacific strategy", FOIP). And the recent report of the US National Security Strategy states that "in the Indo-Pacific region, there is a geopolitical competition between free and repressive visions of the world order."
Apparently, this is about China. Therefore, the idea of IPP, which is motivated by the value and geostrategic approach, did not cause immediate enthusiasm from the American allies in the region.
Assessing the US initiative to establish IPP, Japanese experts, for example, say that Japan has no objections in principle to such an initiative as long as it is "transparent and inclusive". To this, they add that this initiative can play a role in the development of interregional relations involving East Asia, South Asia, Africa and Eurasia; the main thing is that it should not be directed against China, since Japan is interested in China's sustained development and Japan-China relations.
In response, South Korea argues that it is too early to suggest a full approval for the IPP as this initiative has been put forward in the form of a general slogan. Seoul has yet to understand what it is and needs more time to examine it in more detail. If it turns out that the initiative aims to deter China, participation in it of the Republic of Korea will be a "difficult choice" to make.
According to experts of the US Chamber of Commerce and Industry, the Indo-Pacific region may account for half of the global economy within decades, but this requires investments of almost $ 26 trillion. Now it is obvious that from the point of view of trade and economic cooperation, the IPP is set to replace the Trans-Pacific Trade Partnership (TPP), which Donald Trump chose to reject, and offer an alternative. US Secretary of Commerce William Ross explains in this respect that TPP agreements require too much effort to conclude and too complicated: "With such major geopolitical phenomena as the TPP, it is impossible to carry out a controlled experiment."
Verbally, Washington welcomes China's contribution to regional development, emphasizing that IPP will not be aimed at containing China or opposing China's Belt and Road Initiative. At the same time, the emphasis is put on the need to adhere to "international standards of transparency, the rule of law and sustainable financing".
However, in practice, the main reason underlying IPP is the attempt to conduct a "controlled" geostrategic and geoeconomic experiment, by constructing a partnership framework artificially, in the American interests, without taking into account the interests of potential partners who are not interested in political or economic deterrence of China
Supporters of conventional geopolitical approaches say that the creation of IPP means the advance of the US into Eurasia still further from the east to the west by strengthening ties with predominantly "naval" powers in the eastern and southern peripheries of the Eurasian continent (from South Korea to countries of the Arabian Peninsula) and with island states of the Pacific (from Japan to New Zealand). The main purpose of the IPP is the political and military-strategic deterrence of China, the creation of a rigid "framework" that would prevent Beijing from assuming a dominant position in the region.
Whatever the case, American attempts to artificially "patch together" the IPP "from the material at hand" indicate the need for the Russian diplomacy to boost efforts to cement the Russian-Chinese strategic partnership by developing security mechanisms and fostering cooperation in the land areas of the Eurasian "heartland".
In the first place, such mechanisms involve the Shanghai Cooperation Organization (SCO), measures towards linking the Eurasian integration and the Chinese Belt and Road Initiative and the consistent implementation of the Russian initiative to establish the Greater Eurasian Partnership (GEP).
India's participation in these organizations and initiatives is a matter of special concern, while the three-party consultative arrangement Russia-India-China needs further strengthening as well.
First published in our partner International Affairs
Afghanistan and the issue of Transnational Conspiracy
Author: Ajmal Sohail, Contributor: Nicolas Böhmer*
The deplorable statistics of drug addicted people in Afghanistan exceeded one million and the poppy growth almost doubled, since the international community call for counter-narcotics. The most outrageous in this context is, that one third of the Afghan GDP looms from drug trafficking. The large portion of profit comes from drug trafficking flowing into the pockets of Governmental circles. This lethal-killing machine takes its toll on the vulnerable and defenseless population of the country. And the new reports of United Nations Office on Drugs and Crime (UNODC) illustrate Afghans have become a much relevant consumers of their own opium causing hundreds deaths a year – also because they can afford the lowest quality heroin only.
Afghanistan opium, at the international level, has created a drug market worth $65 billion, catering to 15 million addicts causing thousands deaths every year. Consequently, drug trade has becoming a most welcomed business for the Afghan Government, members of the parliament, local power brokers and the insurgents (Taliban and ISIS). That is why the Government time and time turns blind eyes to the appeal of the international community to chunk all land and air portals towards the passage of drug luggage and containers. Sources close to CIA say that transnational anti-crime and counter drug activities of South/West Asia depict the enormous drug cartels with tons of drugs making their way to Central Asia, South Asia, South West Asia,South East Asia, Middle East and Europe and America unimpeded. It also serves to resupply the organized crime groups with weapons of war coming into Afghan territories. Furthermore, the required chemicals for the heroin production – such as acetic anhydride – is entering the country without control e.g. from Germany down the Balkan Route.
It gives the impression, that either there is a meaningless inspection or it is not existing at all. Score of sources have proven and there is no doubt that several ministries,e.g. responsible for the borders and tribal affairs, MOI, MOD, custom security,  police, etc. are engrossed in bribery, intimidation, murder, kidnapping and ransom in conjunction with some part of the organized crime and illegal narcotics industry.
To be candid, the entire illegal drugs and narcotics manufacturing goes through the hands of Afghan government officials. Covert operations against organized crime rarely happen or happen with alerts to the organisations in focus, thus allowing narcotics industry to flourish. There are avers, since NATO forces are full of zip in Afghanistan, mutually drug cultivation and trafficking have two-folded. Conversely around 15'000 foreign troops help manage security in the country.Moreover, 4'000 regular soldier from NATO forces and 11'000 US and other special operations forces make up the balance. However, there is significant resistance from so-called Taliban, ISIS, independent local warlords, drug lords particularly in the areas where poppy are cultivated, drugs and narcotics are processed and trafficked.
There is no rule of law at the bordering areas, connecting Afghanistan and Pakistan. Amid Afghanistan and Iran and the central Asian countries, there is barely bullet rule, which in turn disrupts counter-narcotics efforts of the US Coalition. Furthermore, most senior leaders [presidents], secret services and law enforcement agencies of all countries surrounding Afghanistan, through Russia on the northern distribution route, are complicit in allowing the Afghan Government and its cronies to carry on narcotics allotment.
To be frank, there are little or no genuine inspections on the borders of Afghanistan, inside the country and in adjoining countries, allowing 90% of all global heroin being commonly free distributed from Afghanistan. It is safe to say that presidents and political pundits of all surrounding countries in the entire region are engaged to consent to this conspiracy to be persisted. All leaders of all countries know where the problem comes, but refuse to act. All of these leaders are complicit with the drug mafia in propagating this portion of major transnational criminality. They are complicit in creating massive addictions and in killing children and adults around the world.
Drug trafficking has become a pleasurable industry to the presidents and political authorities of the intact region. Very unfortunately, when they address the innocent citizen of the countries, they dub for counter-narcotics efforts but behind sagacity they co-operate with such a plot to keep on. When they are brazen out with the public, they spin and articulate that it is impossible to protect all Afghan borders. Yet most of all narcotics and other black market materials out of Afghanistan, along with war formulating stuff into Afghanistan, comes through, bought and paid for, by organized crime established borders and airports.
To be blunt, this is one of the prevalent shocking international transnational conspiracies, in all history of Afghanistan and the entire globe. This in turn dents democracy, interrupts free markets, depletes national assets and skills to be connected to criminality and kills or addicts innocent Afghans. As it is said, that transnational crime networks often pick on failed states, states like Afghanistan. In order to tackle down such conspiracy proper inspections need to be placed on all portals of Afghanistan – knowing this being difficult to be implemented and causing interferences on many levels.
According to Louise I. Shelley, Director of the Terrorism, Transnational Crime and Corruption Centre at George Mason University:"Transnational crime is a defining issue of the 21st century for policymakers – as defining as the Cold War for the 20th century and colonialism was for the 19th."
In accordance with Yuri A. Voronin,professor of Criminal Law, Ural State Law Academy Ekaterinburg Russia:"Transnational criminal rings are becoming more and more powerful and universal and their mobility is growing. The means and resources of any state are not enough to seriously harm them".
Therefore, participation of the US Coalition for further investigation at airports and borders of Afghanistan is indispensable. Otherwise, transnational organized crime results in disrupting peace and stability of nations worldwide and a huge part of it originating from Afghanistan. And to solve their drug problem at home, the heroin consuming countries certainly should be interested in law and order in Afghanistan.
*Nicolas Frank Böhmer
Co-Founder and Co-President of the Counter Narco-Terrorism Alliance Germany; consulting, research, communications specialist and entrepreneur; develops strategies and subsequent concepts for economy, communications and politics; information gathering; analyst, translator, writer and content developer, industry4.0/IoT/digitalisation / innovation strategist; international experience in industry, technology, media tech, research and education institutes, governmental entities, politics, the UN and more