Afghan Refugees: A vision for the 19th SAARC Summit
There is no greater sorrow on earth than the loss of one's native land. -Euripides 431 BCE
The unprecedented internal civil/ethnic conflicts have been causing a gross violation of human rights in terms of internal and external displacement. Consequently, some of the countries of the universe have been entrapped and crippled in refugee's crisis. Afghanistan has also been facing a refugee crisis for the given of its political instability, underdevelopment, terrorism, fundamentalism, the presence of NATO forces.
Afghanistan has become a full member of SAARC in 2007. The SAARC was established on December 8, 1985, focussing on lofty and idealistic objectives such as the promotion of welfare and quality of life, acceleration of the economic growth, social progress, and cultural development and create mutual trust, understanding and appreciation of one another's problems etc. The Afghan refugees have been facing myriads of problems despite such lofty and idealistic objectives of the SAARC. Against this background, the main focus of this article is look for, does SAARC take the notice of the plight of the Afghan Refugees to translate its objectives into reality by policy options? Does it have any refugee policy, if not, could it be made a part of the agenda for the 19th SAARC Summit (Islamabad-Pakistan) taking place in November 2016?
Afghan Conundrum
Scholars like Morgenthau (1948) and Malhotra (2009) have argued that the nation states have been fighting with each other to acquire more and more power to make their geopolitical space in the zero sum game. Afghanistan has been entrapped in the geopolitical cobweb. On account of its strategic location and richly endowed minerals attracted the intervention of the external powers like Russia, US, NATO and several other regional actors. The geopolitical and geostrategic interests of these players, made it battle ground till date by creating the dreaded terrorist organizations and Mujahedeen to fight with the Soviets. Later on, these groups became out of control and have expanded in many regions/countries. Responding to 9/11 attack, the Operation Enduring Freedom was launched which further complicated the Afghan refugee crisis. Out of this military solution of the terrorism, the people of Afghanistan had paid the price with internal and external displacements.
Afghanistan Refugees: A Rationale
The scholar like Ruiz and Emery (2001), have argued that the Afghan refugee crisis goes back to more than three decades. Since the Afghan-Soviet conflict, 26 million refugees have been compelled to run away from their homes either temporarily or permanently. The intervention of Soviets started the Afghanistan refugee crisis. Moreover, the violence and atrocities perpetrated by the Mujahideen forced the hundreds of thousands of refugees fled the country. The second critical phase for the afghan refugees during the Taliban control in 1994. The Taliban offensive had compelled about 1,50,000 Afghans to leave Afghanistan. The Afghan refugee crisis has been the product of unrelenting civil/ethnic conflict, unabated human rights violations, underdevelopment, lack of basic necessities of life like education, health, sanitation, unemployment, warring factions, and lastly the Operation Ensuring Freedom. As per the UN Commission on Human Rights special rapporteur on Afghanistan (October 2000), pointed out that the country has been in,
"A state of acute crisis—its resources depleted, its intelligentsia in exile, its people disenfranchised, its traditional political structures shattered and its human development indices among the lowest in the world."
SAARC sans refugee policy
The SAARC was established in 1985, with prioritized objectives such as the promotion of welfare and quality of life, acceleration of the economic growth, social progress, and cultural development of the South Asian region. The plight and crisis of the refugees have been making fun of these objectives of the SAARC. For the given of critical problems of refugees, yet the SAARC has been failed to put its refugee policy in place till date. See the inflated number of the refugees, Haque (2012) has labelled the South Asian region as a "refugee melting pot". The United Nations High Commissioner for Refugees (UNHCR) has mandated to protect and support the refugees across the world including the South Asia, by UN itself or at the request of refugees generating or hosting country, assisting in their repatriation and resettlement to a third country. The other instrument like the Convention on the Status of Refugees (1951) also governed the refugee crisis of the South Asian region. Though all the SAARC members have adopted generous approach towards the refugees but still they are hesitant to ratify the instruments governing the refugees such as the Refugee Convention (1951) and Protocol (1967), thus, individually and regionally lacking legal instruments to handle the refugee crisis of the region.
Vision for the 19th SAARC Summit
The SAARC countries have been hosting 10 per cent of global refugee population, yet it is lacking refugee regime. SAARC members are still reluctant to ratifying the refugee conventions and protocol. Moreover, no provisions have been made in their respective constitutions. Even it has been argued that the SAARC members also remained passive to make national legal framework to sort out the refugee problem. Notwithstanding of the generous approach in providing shelter, the refugee policies of the each members of the SAARC has been based on adhoc administrative decisions.
Refugee problem in the South Asia is very critical. Since Afghanistan entrapped in the ethnic/civil war during the last three decades, hence it has been facing serious refugees' crisis. Afghanistan is full member of SAARC since 2008. It has been holding strategic importance as it a bridge link between South, Middle and Central Asia. The Afghan refugee crisis has security implications for not only for the South Asian region rather across the boundaries of other contiguous regions as well. Thus, it becomes important for the SAARC to take some steps for the resolution of this problem.
According to the available statistics of UNHRC, about 2.7 million have been registered as Afghan refugees in Pakistan, are living in 380 camps. Apart from these, many hundred thousand refuges have remained unregistered and live on their own resources in the same country. About 75 percent of Afghan refugees live in Northwest Frontier, 20 percent in Baluchistan and 4 percent in Punjab Province.
The number of Afghan refugees in Iran, is stood between 2 and 2.25 million (Khorasan-700,000; Sistan-Baluchistan-250,000; Kerman-50,000; Tehran- approximately 200,000 to 300,000; Mashbad-250,000 and the rest in nine other provinces. However, it has been argued that Afghan refugees settled in Iran also included about 200,000, who had settled prior to the Soviet invasion and about 400,000 who have been working at that time as seasonal laborers, tradesmen, and nomads in Afghanistan. Afghan refugees have also been lining in India and according to UNHRC, stood at 10,000. However, Putz (2015) has argued that the audit report of the Special Inspector General for Afghan Reconstruction (SIGAR), data of refugees living in Pakistan and Iran are difficult to verify independently.
The 19th SAARC Summit (Islamabad) is taking place in November 2016. Till date, SAARC is lacking refugee regime. Even at the individual level, the member countries have been following the adhoc system to deal with the refugee problem. Since the 19th SAARC Summit will held in Pakistan, which is hosting the highest number of the Afghan refugees. Thus, it is highly recommended that refugee crisis of Afghanistan should be taken seriously on board. Since, the countries hosting the highest Afghan refugees, are going to participate in the 19th SAARC Summit, take this case on board seriously, so that the long term resolution of this could be seen.
Communal Unrest in Manipur: A Test for Unity or Separate state
In the recent past, the Indian state of Manipur, located in the northeastern part of the country, has been grappling with rising communal tension that escalated into deadly violence, shaking the foundations of unity and harmony in this region.
The unrest began sometime around the first week of May 2023, leading to at least 30 individuals losing their lives by May 6th, with the death toll escalating to a reported 58 just a couple of days later. The exact genesis of this widespread violence remains shrouded in a complex tapestry of ethnic rivalries and socio-political dynamics, but the devastation left in its wake is undeniable and heart-rending.
At the heart of Manipur's violence was the destruction of buildings and vehicles, leaving many parts of the region looking like a war zone. In towns and villages across Manipur, houses were reduced to ashes, whereas neighboring properties remained untouched, a stark and horrifying testament to the selective, targeted nature of the violence.
While the immediate causes of this ethnic violence are likely diverse and intertwined with the region's complex history, it is clear that the situation reached a point of widespread crisis following a rally by indigenous groups. Yet, the specifics of what transpired at the rally that sparked the violence remain vague, an opaque point that begs further investigation.
In the aftermath of this violence, a significant part of the narrative has revolved around the region's future, with some calling for the creation of a separate state as a solution to these recurring clashes. However, this idea could fundamentally change the geopolitical and social landscape of the region.
While the idea of separation may seem like an attractive solution to some, it is vital to consider the underlying issues that lead to such violent conflicts. Socio-economic disparities, cultural misunderstandings, political marginalization, and historic grievances are all factors that can fuel ethnic tensions. Addressing these issues is paramount to the long-term safety of minority communities.
While the immediate damage from the violence is stark, the long-term impacts on the region are profound and multifaceted. The riots have torn apart communities, disrupted normal life, and created a climate of fear and uncertainty. As the violence forced many people, like Mamang Vaiphei, to flee their homes and hide. This mass displacement of people adds another layer to the crisis, as individuals and families are left homeless, with their lives uprooted.
Socially, the riots have caused a significant strain on inter-ethnic relations. The recent violence threatens to deepen divisions among these groups and foster an environment of hostility and mistrust. The collective trauma experienced by the people of Manipur is bound to have lasting effects on the social dynamics of the region.
Economically, the riots have led to immediate and potentially long-term disruption. Local businesses have likely been affected, leading to lost livelihoods and economic instability for many families. The need to rebuild physically damaged areas will require substantial resources, placing an additional financial burden on the state.
Politically, the unrest could lead to changes in local and perhaps even national politics. The response of the local government to the riots, as well as the perceived effectiveness of their efforts to maintain peace and protect citizens, will undoubtedly influence public opinion and potentially sway future elections. Furthermore, the riots have triggered calls for the creation of a separate state, a political move that could fundamentally reshape the region's geopolitical landscape.
Culturally, the violence disrupts the vibrant tapestry of Manipur's diverse communities. Each ethnic group in Manipur contributes to the region's cultural richness, and the riots threaten to overshadow this diversity with a narrative of division and conflict.
In this time of crisis, the people of Manipur, the Indian government, and the international community must work collaboratively to address the root causes of these tensions. The current situation should serve as a catalyst for serious discussions on ethnic relations, power sharing, and socio-economic disparities, as well as the region's political future.
The recent events in Manipur underscore the delicate balance of maintaining peace and coexistence in a diverse society. It is a poignant reminder of how quickly tensions can escalate to violence and how deeply that violence can impact communities. These incidents should serve not only as a sobering wake-up call but also as a rallying point for peace-building efforts that prioritize dialogue, understanding, and unity over division and conflict.
As the dust settles and the process of rebuilding begins, one can only hope that the events in Manipur serve as a catalyst for lasting change. It's a testament to the resilience of the human spirit that, even in the face of such adversity, there remains hope for a peaceful future.
The road to healing the wounds of communal violence is undoubtedly long and arduous, but it is a journey that the people of Manipur must undertake to secure a harmonious and stable future. The story of Manipur's unrest should be a lesson for us all about the importance of understanding, respect, and cooperation in a world growing increasingly diverse every day.
Pakistan: How Khanism is Fighting Monkeyism
Nations must demonstrate some level of global age competency; the regime change problems of Pakistan simply didn't start by overthrowing Imran Khan a year ago; it all started many decades ago and continuously kept chipping away the visible wealth and crushing untapped and hidden wealth of talents while so many other nations went straight up in productivity, performances, and profitability, creating far greater opportunities over simple looting and stealing.
Socio-politically, Pakistan is more like a graveyard, haunted by ghosts of corruption; the most noticeable is the silence and lack of bold and straightforward narrative; the solo warrior Imran Khan has already failed as his 1001 narratives laced with justice, integrity, and corrupt free dialogues have only fallen flat on the establishment and majority of muted populace. So narrow in vision and mental reach, unable to decipher 1000 times greater opportunities, supporting the broken systems further destroyed the nation's future.
Pakistani Diaspora is a tragic scene; the largest, most highly qualified, most productive, well-rewarded single, most educated, globally exposed, and well-trained professional group was always treated like garbage. No government was ever capable of adequately communicating and creating bridges of prosperity between Pakistan of the day with global input from this talented group.
The stupidity of the corresponding ministries and the national leadership only proves the broken and corrupt shortsightedness, hurting the long-term vision of Pakistan. Their investment is never safe in Pakistan, and their efforts on any long-term development are continuously thrown out of the window as lingering bureaucracies need to be qualified more to appreciate the global age of competitiveness matters. No further proof is required. Incompetency is widely visible, office-by-office, floor-by-floor, and institution-by-institution; the top Cabinet can only scratch its head as the pillars of corruption have already built tax-free crime-proof lush paradises.
There is no recovery system right now; neither was it there decades ago nor even since the starting gates of independence. Today, in the hands of broken leadership, massively incompetent, and citizenry into slavery is a textbook case of how prolonged diseases of lawlessness finally kill the host. Atlas may help when searching for long-gone nation over previous centuries.
Khanism is now a well-defined nationalism; it has all the qualities and ingredients to lead, advance, and form a legit law-abiding, just society with a fair election. Breaking PTI by tyranny is just on the physical side of things, but not on the national mindshare of the populace and not on the state of mind on the election pulse. This aspect is the hidden feature, an invisible factor, like the nation's bloodstream. This aspect is also the nightmarish reason why the establishment is still so frightened to call elections and still has no single leader to stand up to a solo warrior in national elections. The borderline and for-sale media has already declared PTI as a lost party. They still need to remember the new rise of the power of transformation of the national citizenry toward better awareness of having a just society. They have also missed the fall of the establishment where they chose barbaric tyrannical procedures, torture, and killings and buried themselves in self-created dust storms. No one can comprehend the powers of real and honest elections.
Monkeyism is a visible layer in a deep state of panic. It is a mixture of fake politicians, undecided swinging tribes, and for-sale institutions in their sing-songs labeled as traditional guardians of the nations. Deep uncertainty and constant chaos, although represented as the most extensive populous, protected by cultural divides, economic inequalities, where wealthy elites with multiple passports, and grossly incompetent institutions all combined, sucking the nation in their Draculian fashion in a frenzy without any consideration when and how the host will die. Who will win or loses, so long their beliefs of self-success, no matter how short-sighted and stupid, are not disturbed? Many other nations would have solved such chaos within 100 days. The apparent failure of multiple groups and regional tribes unable to form one message, one blood, one country often fails nations. After 70 years, tribalism must become a single nation. This is the message of the Captain.
Monkeys, once again, need some more pea-nuts to scratch their heads and sell more of their consciousness; corruption steals all remaining talents except lying, deception, and thievery; fears surmount as confidence disappears, greed becomes the only hope, stealing the singular art, and tyranny the only doctrine. Pakistan is not alone, as other significant nations are in the same soups but at different catwalks of economic performance.
Monkeys have no narratives, political wisdom, or economic solution, just simple thievery and open-day freedom from big or small crimes. A grave tragedy exists for the masses, still unable to correctly decipher and throw out the wrong leadership. The fakery is being enforced. Therefore, a sign of enormous failure is lingering and imploding the nation.
Khanism is in a series of sacrifices, Imran Khan with his life in constant danger, his party crushed, and his team in trouble. Khanism, with its traditional and logical support, is already strong enough to win. Still, the lawless and broken but super organized on the corruption fronts, the elite may never allow such transformation. It will deploy all its illegal powers to destroy Khan and Khanism. Killing is the final objective of opposition and the possible risk of all-out anarchy.
Fact: Only Imran Khan decided to fix the cancer of corruption and started eliminating the already sold-out national leadership; he, like all others, had the option to go along and accept the old game but preferred death over corruption. Every century such people are born to change the destiny of a nation, and he is one of them.
No matter what happens and who in power gets the mandate. No parties are competent enough to save the nation, the economic crisis, global affairs, and the general management of a progressive country. Pakistan is already a lost country in financial performance, education, and global age expertise.
Historically nations die and rise to new transformation, typically after massive destruction, civil wars, and intense occupation, the blood and tears under accepted narratives and strange justice systems.
Pakistan may be entering the first phase of collapse where under Khanism, it may rise again as a livable, just society under law and order. Without law and order, a nation can have a downward meltdown and chip away into disorganized tribes. After such do-or-die processes, a country can select a North Korean-style model of extreme power and regiment, reforming a nation but never becoming a Scandinavian-style society.
Pakistan is a colorful nation of multiple cultures and groups all bonded within their religious belief of various degrees pursuing their lives. Still, Imran Khan and his Khanism are completely unmatched by the narratives of dozens of other leaders and their sing-songs. Will Pashtun influence a different kind of stamina and fight the resistance, will Imran Khan, as a Pashtun, set a worldwide example against the fake economy and fascist tyranny in the name of Islamic civil democracy? Will other cultural groups within the nation follow or remain on the sidelines?
If Imran Khan survives and wins the election; only a meritocratic bureaucracy will save the just future, PTI needs a new birth and new talent, with special skills, as there is no political power without economic power, furthermore, without entrepreneurial power there is no economic power. Let the economic intelligentsia of the nation be able to pass exam. Henceforth,  failing to understand the 'mindset hypothesis' the difference between the job seeker and job creator mindsets is the first step to getting eliminated from any serious dialogue on the subject of SME economic recovery. Failing to articulate the 'national mobilization of entrepreneurialism' is the second step to getting eliminated from any economic development activity as a whole.  Long live Imran Khan, Long live Pakistan…The rest is easy.
The Relevance of Religion in India's Act East Policy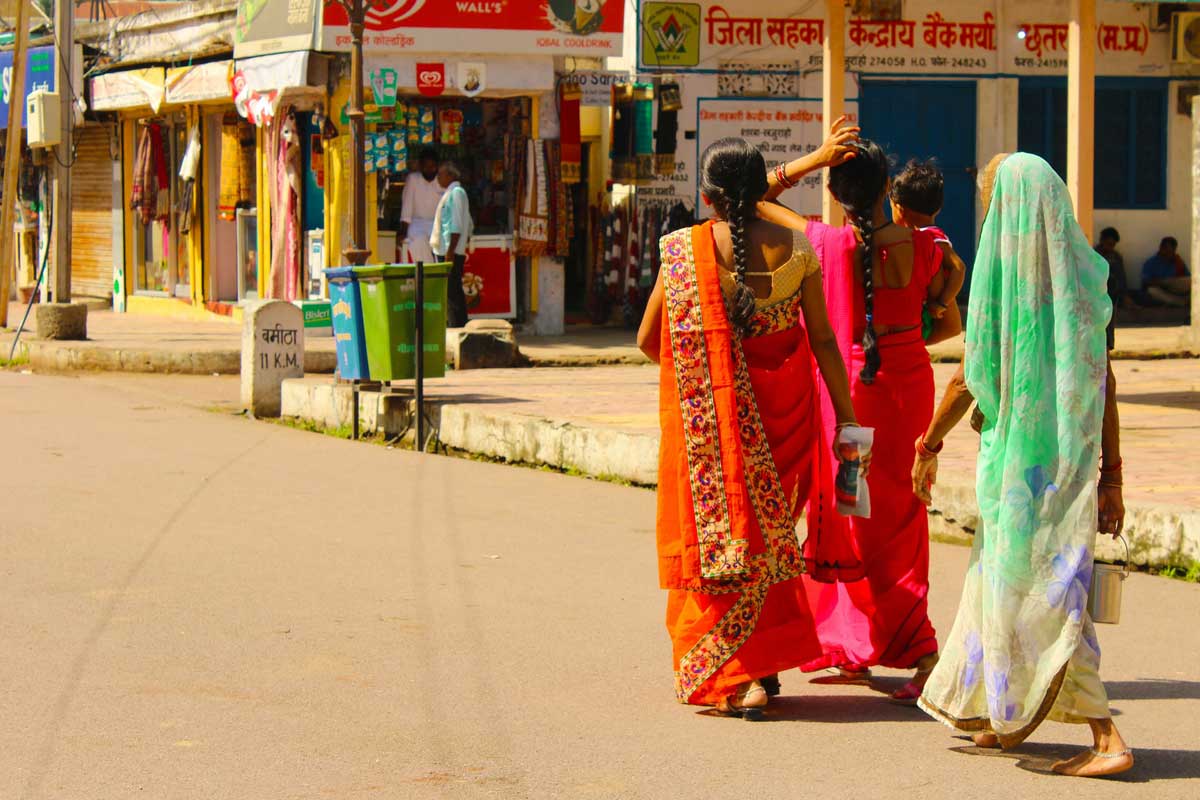 A key pillar of India's Act East Policy, India's latest foreign policy doctrine is culture. It is in this sector, that India is able to build upon the legacy of the Indus Valley Civilisation in tangible terms. Added to this, India's core characteristic of being a secular nation which guarantees every individual the right to preserve his/her cultural heritage, has allowed the country a renowned reputation of secular rising power with a multicultural historical legacy. Indian soil is considered holy ground from where Hinduism, Sikhism, Jainism and Buddhism originated and spread. The country also boasts of a number of sacred Christian, Islamic and Zoroastrian sacred sites. Thus, India's rich and diverse cultural heritage safeguarded by the Indian Constitution became the foundation for its soft power and diplomatic initiatives.
Geopolitical circumstances made India orient its foreign policy to pay attention to the west and Russia during the Cold War era. With the Look East Policy's introduction to India's foreign policy, India began reviving its obstructed ties with East Asia. This became increasingly important to deal with the challenges that came with its economic growth. The increasing population of India desperately needed foreign investment to boost the employment rate, this was facilitated post the 1991 liberalisation reforms. India also provided foreign firms and investors with a large customer base, with only ever grew with India's growing numbers. Thus, now, a number of foreign firms seek to establish business in India, and India too, looks for opportunities to diversify and grow its economy. As a result of the policy advocating to look to the east to cater to India's developmental needs, East Asian firms such as Panasonic, Hyundai, LG, Toyota etc, made a huge impact on the Indian economy, providing not only goods and services but also employment. The decision to deepen ties with East Asia has also been motivated by a desire to counter China's rising influence especially in the Indo-Pacific. While the Look East and subsequent Act East Policy focus on deepening ties with the East, it does not ignore its relations with the West. Thus, rather than a complete reinvention of India's foreign policy, India's Act East Policy merely expands on India's foreign policy, giving it a truly global approach while looking after its self interests. What sets India apart from China in its diplomatic endeavours, is that initiatives and projects involving are not in the sole interest of the country, both parties have something to gain from these deals, making it mutually beneficial.
Speeches by government representatives on international platforms in Asia from 2014 onwards, when the Act East Policy was first flagged off, have a pattern of commencing with highlighting shared cultural links between the partner country and India, to build a sense of solidarity, influencing foreign investment into India. Through the medium of this paper I argue that India's Look East Policy which later evolved into the Look East policy rests heavily on its cultural pillar of which religion and its associated culture is a part. These are an indispensible part of India's soft power as they are not only instruments of coercion, but also bring in tangible monetary returns and create foreign investment in the country.
Similarities
East Asia has been greatly influenced by Buddhism and Sanatana Dharma, which have profound roots in the region's history. India's earliest civilisational network with Southeast Asia, facilitated maritime trade between the eastern Roman Empire, the Han dynasty in China with stopovers on the sea routes in Thai peninsula, Mekong Delta and Indonesian islands thus, allowing for some common elements of culture, religion and society to emerge. In early South East Asia, states and societies were shaped by the fusion of the two religions. Buddhism remains widely practiced in Myanmar, Thailand, Laos, Cambodia, Thailand, and Vietnam, while countries such as Indonesia, Cambodia, and Malaysia have a well established Hindu legacy.
Integration of Hindu and Buddhist traditions into East Asian cultures are not isolated additions to replace traditions or fill in cultural voids, instead these new cultures assimilate into local society. Such an effect is often described as "Hinduization," "Indianization," or "Greater India" in reference to India's cultural impact. Vladimir Braginsky describes India's influence as so widely pervasive in these regions, that it left a mark not only in the cultural but also in the political and social realms. This is reflected in the legacy of the Mons of modern Burma and Thailand, the Malays, the Khmers of Cambodia, and Javanese of Malaysia and Indonesia. Early forms of written script in East Asia are owed to India. In the early centuries CE, written inscriptions were brought from India to adorn the Grand Temples of Borobudur and Prambanan in Java, Angkor-Wat in Cambodia, among others. The official emblems of India and Thailand represent two thriving and tolerant cultures with a majority-Hindu population. Ashoka the Great established the "Lion Capital" in India, and the Buddhist majority in Thailand adopted the bird-like creature "Garuda," which is associated with Hinduism. The association between India and Vietnam extends back over 2,000 years, and the 60,000 Balamon Cham Hindu population in the Southeast Asian country retains their customs of their elders. The 9th-century Prambanan Compound, a 240-temple compound devoted to Lord Shiva and host to images depicting the Ramayana, dominates the panorama of the Yogyakarta-Central Java boundary region in Indonesia.
The line separating Buddhism and Hinduism is unambiguous from Angkor Wat in Cambodia to Taipei in Taiwan, and from Ayutthaya in Thailand to Quang Nam in Vietnam. There exists a popular perception of Lord Buddha and Lord Rama as being incarnations of Lord Vishnu. Similarly, a pantheon of Hindu deities are revered, and epics are recited in Buddhist dominant mainland Southeast Asia, as well as in Shinto-majority Japan and Muslim-majority Indonesia.
The earliest tangible evidence of the presence of Hinduism in South East Asia was discovered in Borneo ,dated to the 4th century was written in Sanskrit, which describes Brahmans performing Vedic sacrifices at the command of local chiefs. Ayodhya, Lavapuri, Kanchanaburi, Chandrapuri, and Vishnulok, named in line with Hindu tradition are names of South East Asian cities. Other examples include Bandar Seri Bagawan "Bandar Shri Bhagwan", the capital of Brunei, Singapore, the city of lions, "Jayakarta" or Jakarta, the city of victory, and Laos, which is named after Lav, the son of Ram.
The earliest ambassadors of Buddhism were dispatched to Myanmar and further eastwards by King Ashoka of the Magadh empire in the India subcontinent , which led to the rapid diffusion of Buddhist culture into local traditions . The viability of using Buddhism as a tool for diplomacy today can be accredited to its reach across the globe. Today there are three types of countries who can be beneficiaries and target countries of "Buddhist Diplomacy"- traditionally Buddhist majority countries (Vietnam, Sri Lanka, etc), countries which do not majorly practice Buddhism but share Buddhist heritage (Afghanistan, Pakistan, etc) and states where Buddhism is gaining traction (such as USA, Italy, Austria and Russia).
Religion in foreign policy
Cultural diplomacy as an instrument of foreign policy entails the mobilisation of physical or abstract cultural assets between two or more countries, which act as the foundation for any country's foreign policy objectives, including political, economic, and strategic goals. It aims at promoting national goals via collaboration by facilitating cultural activities such as cultural festivals, art exhibitions, and other international cultural exchanges. The cultural pillar of the Act East policy prioritises Buddhism, as a locus of India-Southeast Asian ties. Bodh Gaya, the birthplace of Gautam Buddha, is a hallowed site for Southeast Asian Buddhist pilgrims. In 2014, Nalanda University, the ancient seat of Buddhist learning where Buddha himself visited several times, was revived as a result of collaborative efforts between India and Southeast Asian countries, including Brunei, Cambodia, Lao PDR, Myanmar, New Zealand, and Singapore. However, there remain a few impediments blocking India from effectively using Buddhism to exert influence to a greater extent. Though Buddhism originated in India, 97 percent of the those who practise Buddhism are in East and Southeast Asia. Countries such as Indonesia and Thailand attract more Buddhist pilgrims than India. As a result, under the Look East and Act East Policy, efforts have been undertaken to connect to people from East and Southeast Asia. This is where the importance of the Northeast region as a pivot to India's Act East Policy comes into play, as it is the interface between Northeastern India and the South East Asia.
Northeast India offers a lot of avenues for religious tourism, especially for attracting Buddhist pilgrims from East and South East Asia. The Tawang Monastery , the world's second-largest monastery after the Lhasa Monastery in Tibet and the birthplace of the Sixth Dalai Lama, Sangyang Gyatso, is located in Arunachal Pradesh. Increased footfall at the monastery would also be beneficial to India's security interests. Tawang was the first region in Arunachal Pradesh to be attacked by China in 1962, and subsequently remained under Chinese control temporarily. Ever since, China has also been staking claim on the territory , declaring Arunachal Pradesh to belong to South Tibet and not a part of India. Thus, in this case, culture not only ensures economic returns and people to people connectivity through religious tourism, but it is also a way to secure India's security interests and bolster the country's territorial sovereignty.
The Archaeological Survey of India has been actively operating in Vietnam, excavating a monolithic Shiva Linga on the grounds of the My So'n temple complex in 2020. It has taken up similar excavation and preservation projects across Southeast Asia, as it has manpower with the specialised technical knowhow which the host countries lack. Thus, in this way, India's use of its religion has also resulted in strengthening bonds of technical knowledge overseas.
Recent endeavours to boost foreign interest in India's religions and spirituality include the tourism ministry of India's 'Swadesh Darshan Scheme'. In 2019, the Indian Railways ran its first train covering the Buddhist Circuit over a span of eight days of the city of Lord Buddha's birth (Lumbini in Nepal), to over a dozen sites of importance including the place where he achieved enlightenment (Bodh Gaya), gave his first sermon (Sarnath, near Varanasi), and attained Nirvana (Kushinagar). The Indian government has incurred an expenditure of roughly USD 1.5 billion in infrastructure building. This also provides increasing opportunities to local hospitality firms as well as titans such as the Oberoi Group. The project has also seen investment from Japan and the World Bank.
The Ramayana circuit begins in Ayodhya, the birthplace of Lord Rama and traverses through 15 significant sites spread over nine states, and concluding at Rameshwaram, from from where the Ramsetu Bridge extends to Sri Lanka. Infrastructural projects that enhance connectivity have been central to this idea taking off.
Conclusion
India should leverage its shared cultural links, emerging out of religion, on a larger scale in its foreign policy. This would aid foreign investment, which would help the country move towards a robust economy with more participation and better infrastructure. In some cases, religious tourism also helps to strengthen territorial sovereignty by portraying strength in numbers, against the aggressor. The subsequent infrastructural development and connectivity helps to strengthen border security measures. However, much needs to be done to fully realise its potential.
Regional social and income inequality reflects itself in development efforts. While some states such as Uttar Pradesh and Gujarat are the most visible beneficiaries of infrastructure development efforts, the North East states of India lag behind, due to a number of reasons- red tape-ism, challenging terrain, geographical disconnect from the rest of the country, etc. Additionally, India's strained relations with its immediate neighbours also dampen the effectiveness of endeavours for enhanced connectivity and trade based on religious foundations. Not all hope is lost though, with the Kaladan Multimodal Transit Transport Project finally being operationalized from May 9th 2023, more than two decades after it was first approved by the Government of India.