Kashmir-A Million Pellets for a Million Stones
The other day my friend while discussing Kashmir's worsening situation literally rebuked me for writing yet another opinion on Kashmir's current uprising and prevailing mass unrest, reacted brutally so far by security forces leaving about sixty nine civilians dead and thousands injured.
The point is whether mass cries and scores of articles, opinions or commentaries, etc, on Kashmir's worst uprising so far have made any difference on the ground situation, as far as the tactful tackling or peace building or approaching the angry and protesting people is concerned? The answer is a clear no.
Why is it so, there are reasons. The reason is not that the nation does not politically understand Kashmir and its issues or what people refer to when they talk of UN Resolutions, Plebiscite or right to self determination or Azadi, etc,. The nation seems more worried about geo-politics and cannot afford to see its hostile neighbor coming closer. Also Kashmiri people understand that security forces or local police are trained personal and do what they are asked to do and do not do things on their own. Therefore whatever, killings or torture so far in the valley cannot be attributed only to forces and their mishandling but to the political masters who control them. The question is why so many killings don't still matter and apart from night raids and intimidation against masses, what positive and reasonable efforts are being done on the ground to normalize the situation? Is there any, I doubt.
A Dangerous Tit for Tat
Now there is a strange dichotomy and a tit for tat situation when the uprising is in its second month. Strikes or shut down or in common parlance hartals during the day called by the resistance camp and stressed religiously by militants as a direct action of dissent are followed by masses. On the other hand forces now impose curfew during the night time when people were actually moving out after day long shutdowns. The two camps, i mean forces and separatists, have therefore shared the whole 24 hours of a Kashmiri in equal proportion leaving him completely breathless. People protest during the day, forces beat them in the night. Forces barging in peoples' homes at night and smashing window panes is also on. A million stones for a million pellets. When it comes to Kashmir context, we have developed a strong culture of direct action in terms of hartals since decades now but till date without any significant results as everybody takes it as a normal affair of life now. Still people defy curfews for protests and follow hartals religiously. The reason is the system in place which is crippled and has no credibility among the masses. The power elite has even has lost guts to face the same people who voted them to power. They only offer sermons of peace without actually doing anything for it and play blame game to escape queries. Justifying violence in Kashmir is easy and labeling Pakistan for everything is much easier but understanding the woes of and approaching the masses especially now when the use of power has crossed all limits seems very difficult. This difficult situation is further made impossible by politicians who are either in opposition or anti-Mehbooba by their rhetoric. The only thing so far constructive they have done is approaching the President and the PM in the centre. Hartal calendars keep appearing and updating like examination date sheets and calls for bandhs and chalos', etc, continue only to be curbed or foiled by the state. When hartal time is over, forces start their turn. Where will it all end, nobody knows. What is the way out; nobody knows even not the state at the moment.
Kashmiris'-Historically Resilient
Kashmir has been suffering since centuries and witnessed a plethora of unaccounted oppression and long drawn conflict with linkages to cruel history. This has slowly led to coping strategies among masses and they have developed enough resilience and honed survival instincts and ability to survive under all kinds of adverse situations. During the acute conflict situation in 1990's there used to be hartals for months together, like Dargah Hazratbal siege (1993) and long drawn hartals, massive uprisings of 2008 and 2010 (the new ragdo culture) but life never stopped despite acute situations. Also for any act or activity that starts hampering the economic interest of the Kashmiris, they quickly discover a way to overcome, manoeuvre or bypass it. Also people in Kashmir now have turned self medicos and psychologists or counselors as well. They witness the worst but take it easy now because they know there is no way out but to live it. Same is the case with the mass protests or bandhs that Kashmir followed and preferred over violent conflict but not without a range of repercussions. This time the rage has crossed all limits and Burhan Wani incident on July 8, played just a trigger.
Media Trials only Alienate Further
While Kashmir's 2016 uprising is on, many media persons were thrashed either by masses or by security forces. Why masses don't believe what they call Indian media can be attributed to venom that prime time channels spew on Kashmir and its people. Over last few years, people of Kashmir have become well aware of the true intentions, biases, and political games of media and large chunks of youth oppose their (prime time channels) Kashmir policy, goals and aspirations. Even media channels who insult every Kashmiri panelist very well know what is ailing Kashmir and what people want but their TRP craze changes the whole discourse on Kashmir that only leads to provocation and alienation besides strengthening the dissent on the ground. Baring a few media groups, Kashmir and Kashmiris are maligned and presented differently to the nation and labeled even as terrorists. Such a venomous approach further alienates people as their point of view hardly comes to surface.
Youth and Dissent
Some of the very meaningful manifestations were seen during the floods in September 2014 where the same dissenting youth saved thousands of lives. Why the same youth are now on streets against the power reflects the oppressive designs of the state that have forced them to do so. Why isn't the culture of dissent changing in the valley and why efforts have still not been made to approach youth, remains a question to ponder over? Does Kashmir need new ways to display anger or oppression, also needs a deeper thought as the fallout is so expensive given the prevailing bloodshed? For a pellet or a bullet cannot be an answer to a stone, State is yet to ban the lethal weapons and justify crisis mishandling by least equipped security personnel merely as a self defence or a small sorry after a murder.
What is the way-out to all this mess? The answer is peace but the very peace will be felt only by addressing human rights abuse so far and bringing the culprits to justice. How is Noman- the little son of murdered lecturer Shabir Mangoo-who was beaten to death by forces different from the Aleppo's (Syria) five year old boy Omran-who was pulled out of the rubble of a bombed building in Syria recently which made the whole world cry? Is Kashmir becoming India's Aleppo by such heinous crimes and why isn't the nation crying for Noman? What is such an unaccounted violence going to teach the young children like Noman? Why is the State hell bent on turning Kashmiri youth into a lost generation. Such a catastrophe is actualizing gradually as resistance discourse and the masses' resolve irrespective of caring about economy, value of life or scare of torture is going hand in hand. Who will address this dangerous trend? At least bullets and pellets or beating people to death in night raids or routine abuse will not address this.
Today's well read, upward looking and a progressive Kashmiri is wise enough. He is articulate in his content as well. He raises questions in every TV show, conference or seminar on Kashmir, human rights, democracy, etc,. He has learnt a new dissent but needs satisfactory answers to his genuine queries which he never gets and in turn is labeled as seditious or anti-national. He demands a true answer on the question of recent killings and torture, he recalls Bijbehara massacre, Dardpora widows, half widows, Kunan-Poshpora mass rapes, Asiya-Neelofar double rape and murder, Pathribal massacre, Wandhama massacre, Chattisingpora tragedy, suffering of Kashmiri Pandits, disappearances & mass nameless graves, fake encounters like Machil tragedy, youth arrested and criminalized under PSA, prolonged detentions of leaders, muzzled voices, time and again gagged communication in the name of law and order, hijacked democracy and futile Bandhs, unaccounted killings under draconian AFSPA, etc,. Is the nation ready to address these grievances and prove that Kashmiris' have all Azadi like the rest of Indians? He is made to feel like another Indian when he has been already made into a monster and even labeled a terrorist. The troll brigade online keep abusing them and media houses even YouTube keeps allowing such abusive comments.
Look For a Way-out Now
There is a dire need to address the current violent social unrest and it should not be taken or forgotten like past uprisings. Kashmir's new social movements are now emanating from internet, use of new media, intellectual and political discourses. Still there are enough believers of peace diplomacy and functional interlocutions, fruitful and result oriented interactions and mediations provided the government in power initiates such a dialogue. Also people aspire for reconciliation and establishment of truth and accountability commissions which need to be respected. The only thing that remains to be actualized is the empathetic power apparatus that treats people their own and really care about blindly slapping PSA's on youth and unaccounted use of bullets and pellets to suppress but feel the pain of civilian killings day in and day out and try practical measures to stop it. At the moment nothing but use of force is the only reality on the ground.
Last Word
The nation has failed to listen to and harness the potential of Kashmiri youth who have always been seen as a threat rather than an opportunity to make peace in the trouble torn region. They are active in politics and are brilliant in administration and entering in every sphere of life but they have grievances which cannot be answered every time by force and bullets and pellets.. They are fed up with shrewd politics and the policies of the great divide. They are becoming able scientists, researchers, writers, administrators, etc, who know their way and I am sure who can work for a different Kashmir which believes in peace and pluralism and is highly opposed to oppression, inequality and exclusion. This all can happen provided they are given a space and a platform to have their say. They are allowed to protest peacefully and are approached by authorities to address their grievances. They just demand justice and that must be delivered by thinking Kashmir as a political problem and treating Kashmir as the people of Kashmir not just its mountains and lands. Hatred only begets hatred and indifference only breeds chaos and alienation.
I am sure the nation has not lost vision on Kashmir but certainly before the PM spoke on the youth killings and the need for a dialogue beyond development discourse, nation seemed not caring about Kashmir. The Home Minister's second visit to the valley for making peace is a welcome step and should bear fruits of peace in the valley.
The Taliban's Loss of Popular Support in Afghanistan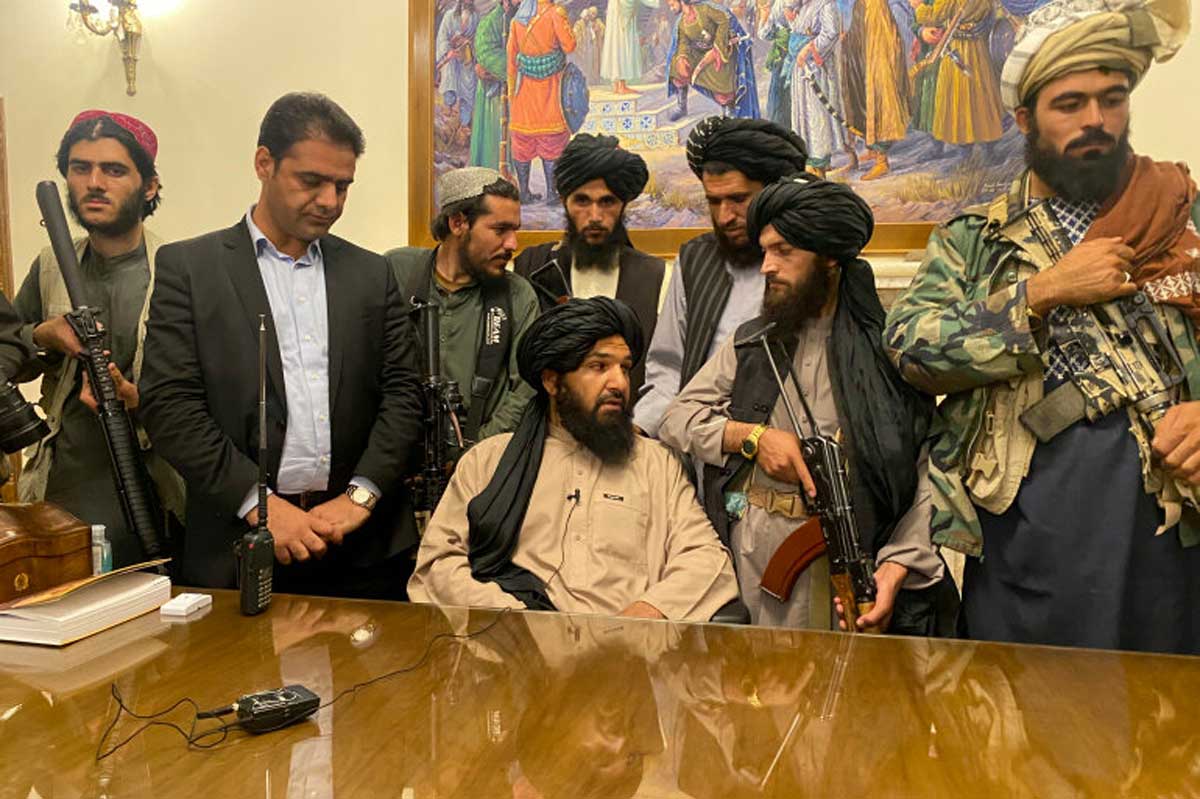 Afghanistan is currently facing an unprecedented crisis due to the Taliban's takeover of the country in August 2021. Despite initially claiming to have widespread support from the Afghan population, reports from within the country now suggest that the Taliban's grip on power is increasingly fragile. The Taliban's regime has been marked by egregious human rights violations, economic hardship, lack of inclusivity, international isolation, and brutal tactics during the war, all of which have contributed to their diminishing popularity. The people of Afghanistan continue to suffer under the oppressive rule of the Taliban, and urgent action is needed to address the humanitarian crisis and restore stability to the region.
Economic Hardship
One of the most pressing issues facing Afghanistan under the Taliban is the economic crisis that has emerged in the wake of their takeover. The country is facing inflation, food shortages, and job losses, all of which are having a significant impact on the lives of ordinary Afghans. The prices for basic goods such as flour and sugar have skyrocketed and many families are struggling to afford even one meal a day. In 2022, many reports emerged that people are selling their kidneys to feed their families.
The Taliban has struggled to revive the economy, and their policies have not been effective in addressing the economic crisis. According to the New York Times, "the Taliban's financial plan relies heavily on the illicit drug trade, a strategy that may provide some short-term gains but will ultimately lead to greater instability and economic hardship for ordinary Afghans."
Human Rights Violations
The Taliban's history of human rights violations, particularly their treatment of women and girls, has also contributed to their loss of popular support in Afghanistan. The Taliban has a reputation for imposing strict restrictions on women's rights, including banning girls from attending school and requiring women to wear burqas in public. Various media outlets report suggest that women and girls have been virtually invisible in public since the Taliban took over. The Taliban has also used violence against civilians, including women and children who raised voice for their rights. We see constant demonstrations against ban on girls' education in Kabul and Taliban use to suppress them by using force. No one is allowed to held a protest against the Taliban repressive policies.
Lack of Inclusivity
The Taliban's government has been criticized for its lack of inclusivity and representation of Afghanistan's diverse ethnic, political and religious groups. The Taliban is dominated by Pashtuns, and there are concerns that other groups may be marginalized or excluded from political participation. No previous polit al leaders who are in politics for decades is a part of the new set up. Taliban have imposed a narrow interpretation of Islam that does not reflect the country's diversity and tolerance as well as equal opportunities to men and women. The Taliban's cabinet is made up entirely of men, and there are no non-Pashtuns or Shia Muslims in key positions.
International Isolation
The Taliban's return to power has resulted in international isolation, with several countries imposing sanctions and restrictions on the Taliban regime. This has limited the Taliban's ability to access international aid and resources, which has further exacerbated the economic crisis in Afghanistan. The Washington Post reports that "the Taliban's international isolation is exacerbating an already dire humanitarian crisis in Afghanistan," and that "the country desperately needs international aid to address its economic woes and provide basic services to its people." Unless the Taliban bring a change to their repressive policies, they will remain isolated in the international community.
Taliban's Tactics During the War
The Taliban's tactics during the war against US-led NATO and ISAF forces, including their use of suicide bombings and targeting of civilians, have also contributed to their loss of popular support among Afghans who have been affected by the violence. The New York Times reported in September 2021 that "the Taliban's brutal tactics during the war have left a legacy of fear and trauma among the Afghan people." Many Afghans are deeply distrustful of the Taliban because of the group's violent tactics during the war and the atrocities they committed against civilians. The Taliban's reputation as a violent and extremist group has made it difficult for them to gain the trust and support of the Afghan population.
Addressing the Issues
The Taliban faces a significant challenge in regaining the trust and support of the Afghan people. They will need to address the economic crisis, provide basic services to the population, and create an inclusive government that represents Afghanistan's diverse ethnic, political and religious groups. They will also need to address human rights concerns especially women rights and restore the rule of law. Also, they will need to make significant concessions if they hope to regain the trust of the Afghan people and the international community. They need to create a more stable and predictable environment for the Afghan people if they hope to build a functioning state. The Taliban has taken some steps to address these concerns, including pledging to respect women's rights and promising to form an inclusive government. However, the effectiveness of these measures remains to be seen.
Conclusion
The Taliban's loss of popular support in Afghanistan is a significant challenge for the group as they seek to govern the country. Economic hardship, human rights violations, women rights, lack of inclusivity, international isolation, and the Taliban's tactics during the war have all contributed to their declining popularity. The Taliban will need to address these issues if they hope to regain the trust and support of the Afghan people and build a functioning state. The Taliban's future depends on their ability to govern effectively and address the concerns of the Afghan people. If they fail to do so, they risk losing the support of the population and facing significant challenges in the years to come. It remains to be seen whether the Taliban can rise to this challenge and create a stable and prosperous Afghanistan for all its citizens.
India's G20 Leadership: Challenges and Opportunities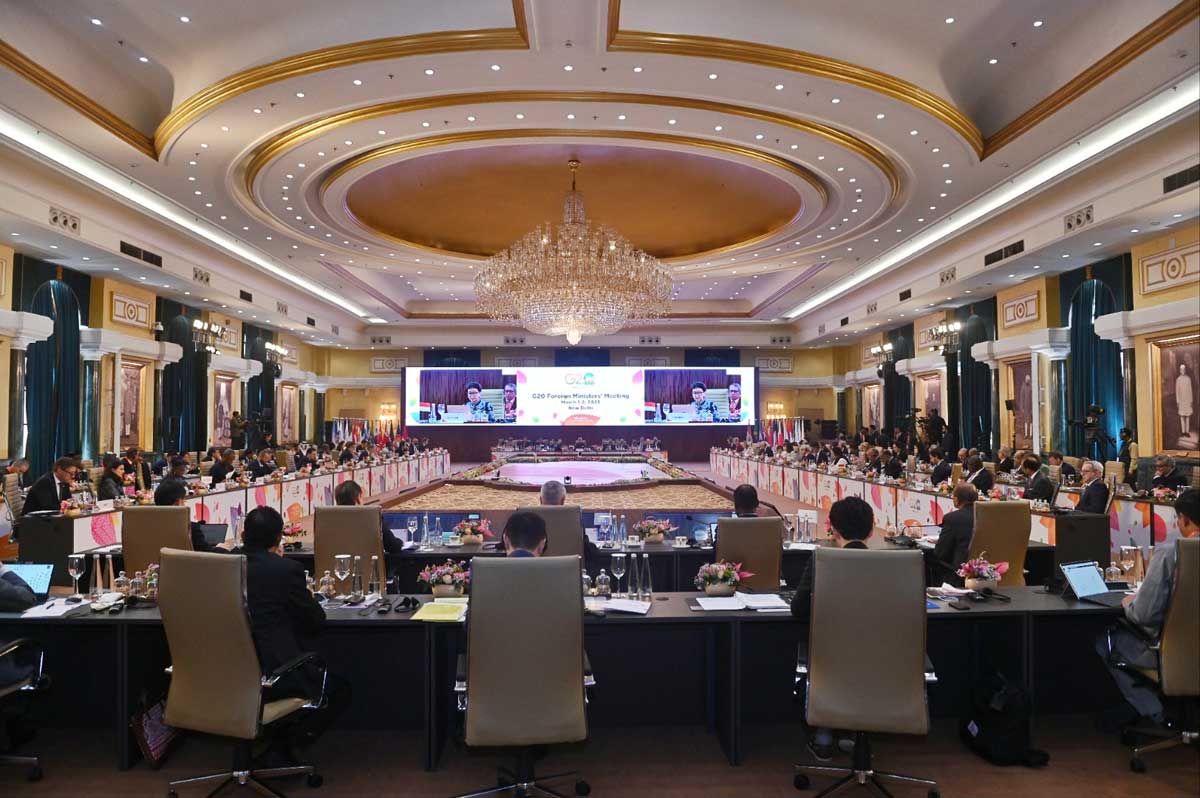 The global community has experienced significant disruption, since 2020, due to COVID-19 pandemic. The isolationist economic policies of several powerful Western nations, who drifted away from their erstwhile global approach during Covid-pandemic, compounded its profound impact on the global economy. The economic instability further exacerbated, owing to growing Sino-US rivalry, coupled with Russia-Ukraine conflict, having roots in their intensions to enhance their respective strategic interests in global arena. Despite these challenges, India was successful in shielding its economy from the effects of this disruption. Considering India's vast population and geographical diversity, this achievement assumes great significance. To India's credit, it not only managed the pandemic effectively, within its borders, but also selflessly extended assistance to other nations.
The assumption of G20 presidency by India in 2023 offers it a significant opportunity to prove its potential and commitment to global affairs in economic arena. In the recent past, the G20, a leading economic forum, that brings together the world's leading economies to discuss global economic issue, has been dominated by the Russia-Ukraine conflict, overshadowing the grave concerns on contemporary issues, including climate change, poverty, proliferation of nuclear weapons and Supply chain problems amongst others. It cannot be gainsaid that neglect of such issues has gravely affected the economies of Global South, of which India is a key player. India's renewed pragmatic foreign policy helped it to take this issue with the Western powers during regular bilateral exchanges/mini-lateral forums.
India's global footprint expanded under the assertive foreign policy pursued by Prime Minister Narendra Modi. It is evident in India's proactive engagement with various multilateral forums, including I2U2 (Israel, India, US &UAE), the QUAD (India, Japan, US and Australia) and the SCO. Simultaneously, India's increasing vocal approach of raising its concerns with the Western powers and aligning itself more closely with the Global South, further yielded the desired outcomes. India has the chance to play an important role in strengthening global architecture and governance on major international economic issues, as it takes the lead in shaping the G20's priorities.
As an exhibition of inclusivity as well as in conformity with India's G20 motto ''One Earth, One Family, One Future'', India, ahead of G20 Finance Ministers and Foreign Ministers meet, organized (January 12) the 'Voice of Global South Summit', to ensure the concurrence of Global South states on relevant issues. It showcases India's responsible and effective leadership for the Global South, in addressing their concerns. PM Modi has often reaffirmed that India's G20 agenda will be inclusive, ambitious, decisive, and action-oriented. In the prevailing state of global disorder, India is well-positioned to take the challenge of bringing the international actors, together, India's persistent goodwill and deft diplomacy are key tools in helping it accomplish this objective. India emerges as a natural mediator because of its cordial relations with the majority of G20 nations and allows it to gently push forward the states in disagreement towards a consensus and jointly work towards a better world.
The global community is confronted with complex and sensitive challenges that needs a nuanced approach. Fortunately, India is uniquely positioned to initiate discussions on a range of issues, including nuclear weapons usage, the role of Nuclear Non-Proliferation Treaty (NPT) and need to revisit the existing economic system. In the backdrop of rising tensions between global players and receding democracies across the world, India's potential to prioritize human security over military security and promote democratic values cannot be gainsaid, particularly owing to its ancient traditions and pursuance of Gandhian ideology.
With regard to the recently held G20 foreign ministers meeting, there was a certain degree of optimism over the joint communique, however, some observers who ardently follow the geopolitical developments with critic's eye were even ready to accept the fact that there may not be any desired outcome from the event. As anticipated, the G20 Foreign Ministers' meeting failed to forge consensus on a joint communique. The failure is attributed to the sharp differences between Russia-China camp and the US-led West camp over Russia-Ukraine war. However, despite all the constraints, India as the Chair of the meet was able to garner a major achievement by getting the ministers to come up with an 'Outcome' document. It was the first ever document/statement exhibiting that the group had achieved consensus on broader issues. Washington, marking its calibrated step forward, backed Delhi's statement as a product of consensus on a variety of issues, which was put out by India, as the G 20 Chair.
India's foreign minister S Jaishankar clarified that there was consensus on 95% of the issues except on two paragraphs, related to the Russia-Ukraine conflict. In this backdrop, India can pat itself in succeeding to bring out an outcome document from a forum that hosts major international players, entangled in many contentious issues, while simultaneously vouching for the concerns of the Global South. Meanwhile, India diplomacy ensured to utilize the event for engaging in bilateral/mini-lateral meetings with the leading powers viz. US, China, Russia as well as the QUAD. Resorting to its full diplomatic clout, India took initiative to bring close the polarized powers and make them understand each other's concern to find a common ground.
The questions were constantly being raised over the effectiveness of G-20 forum mainly attributed to its repeated failure to forge a consensus over a particular conflict at the cost of neglecting the other broader issues pertaining to the Global South. This scenario may prompt developing economies to skip the forum and vouch for more assertive alternative framework. For India, it is crucial that despite the existing differences, it continues to work, ahead of the annual meeting (September 2023) of G20 leaders, towards bringing all the member States on the same page. The first step towards achieving this goal may be to engage all member nations in constructive dialogue to understand their concerns and reach out to the countries, having different perspectives. This exercise will certainly help India, identify areas of common ground and make efforts to work jointly towards developing mutually beneficial solutions.
The shared values and interests of the G20 nations should be the driver of Indian initiatives as G-20 Chair. It is a fact that all member nations share a commitment to promoting economic growth, job creation, and poverty reduction, despite existing differences over few issues in line with their strategic interests. The focus on common goals can help India, build consensus on important issues and promote cooperation among member nations.
India, enjoying the status of, a leader in the global South can leverage its position, to promote greater engagement and cooperation among G20 nations. India has successfully overcome the developmental challenges and pursues an exclusive approach towards issues being confronted by the developing countries. It can offer to share its experiences and knowledge to curtail the gaps between developed and developing economies by forging better understanding and cooperation.
India, certainly faces a daunting task to bring together all the G20 member States on a common platform with shared goals and benefits, but India can ill afford to ignore the challenge to promote economic growth and development among member countries. In order to realize desired outcome from its presidency of G20, India should persist with its engagement in constructive dialogue through multilateral forums/platforms along with initiatives, which could help promote global economic cooperation. It needs to highlight the shared values and interests and push aside the contentious issues, adversely impacting the economic progress. The International Monetary Fund (IMF) and the World Trade Organization (WTO) as global Institutions play a crucial role in harnessing global economic growth and stability. India, in collaboration with G20 nations, should continue its efforts to further strengthen such global institutions and maintain their identity as key tools, in fomenting economic progress.
Pakistan: Not a Rebirth but a Suicide of a Nation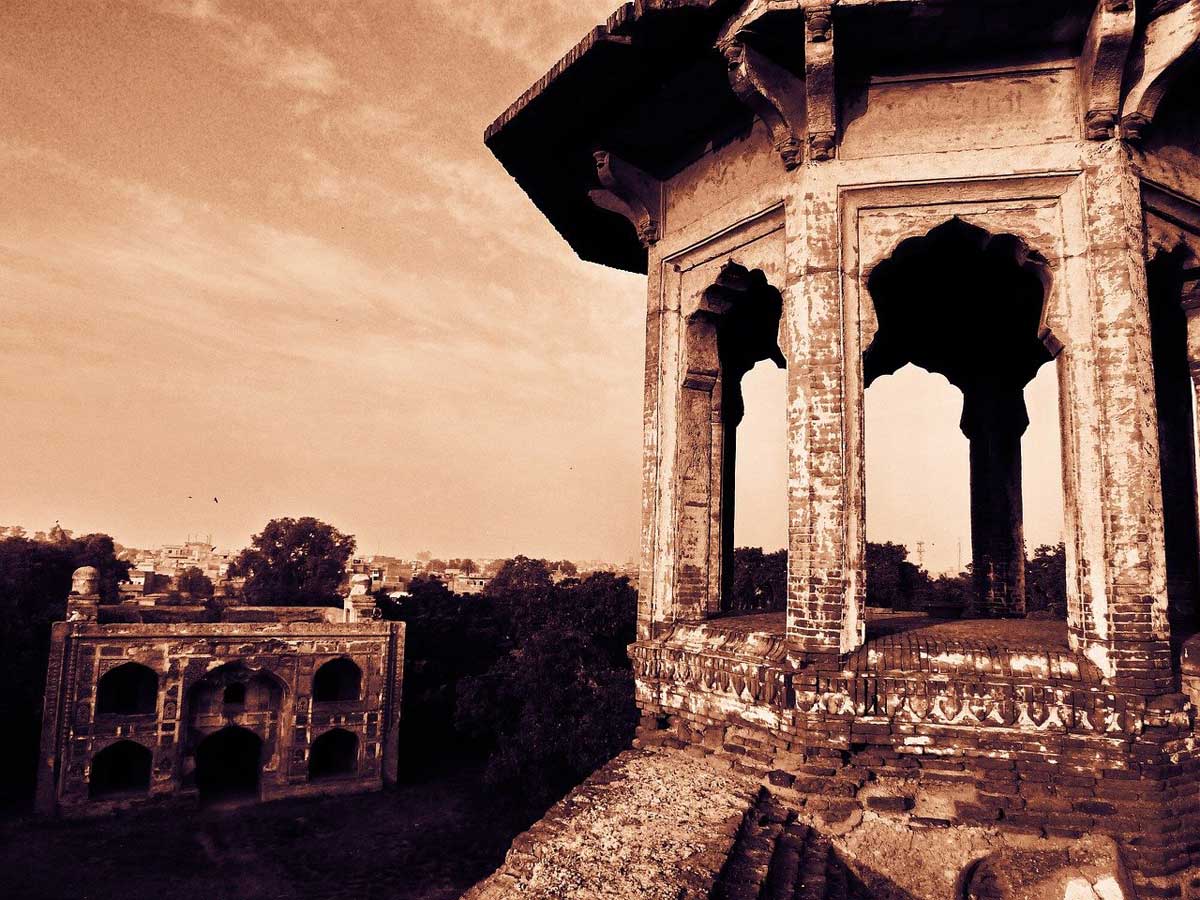 Pakistan as a country, already on life support is in critical need of insane asylum-style electric shock therapies, stripped-naked mud baths, and deep isolation to finally understand its deplorable standings in the world.
The hopelessness and the dumb-mindedness in tackling their national survival issues lingering on the eve of being totally destroyed are still un-deciphered. The national intelligentsia like a basket case of large-scale incompetency dangles, while establishment and judicial in control of corrupt powers like a Netflix series for the last 500 days for the world to witness a real-time collapse of a nation and a slow death.
Nevertheless, already imprisoned minds are sending Imran Khan to prison, while already dead ideologies trying to kill him. If Imran Khan lives the corrupt opposition will simply die, but if Imran Khan dies, the corrupt opposition will die but very slowly and very surely. The pyramid of corruption-climax has been made visible although the nation is suffocating while passing through the eye of the needle, still unable to destroy it.
Gravely the 1000 bold narratives from the new legendary warrior Imran Khan are still not clear enough for the establishment and judicial to recognize the truth, like dumb and blind, the top leadership like a python of darkness only slithers deeper into its own hole. The current establishment is so weak on moralistic wisdom that it cannot appreciate or deserve a country with its rich resources and the hidden powers of its citizenry. Dead or alive Imran Khan has already carved his position in history, while the darkness of Pakistan still hiding face in unknown dungeons of stolen wealth.
When a nation, like an open book, visible with mountains of corruption, valleys of incompetence, and rivers of stolen assets drained to cripple the country, crosses the redlines of treachery and treason, it calls for a final revolution against the establishment and corrupt society leading the nation.
The systematic demise of a nation in open public like the historic video game destructions of much richer and more powerful nations of the recent past, Pakistan is being imploded. Like a great chess game, because when the nation easily available as mad, the country an insane asylum while the one who flew over the cuckoo's nest is now a new symbol of freedom from corruption, nevertheless, a great opportunity but already missed over a decade by such a foolish nation, only leaves such deplorable options.
The tragedy of Pakistan; It is not a rebirth of a nation, which already took place 70 years ago; this is the suicide of a nation in slow motion, curated and nurtured by the global corrupt order of perpetual corrupt rule, all in synchronized actions, where the python of corruption keep swallowing its tail and never stops.
It is not an economic collapse, it is a moralistic collapse cooked slowly and seasoned for several decades, it is not the failure of education as it was only incompetency labeled as advanced education, there were no skills, there was no learning of civility and rule of law, but degrees for the walls, for the grand order of subservient.
Now, if the new warrior leader is gone, the movement will slowly die, but the corrupt opposition is now marked for life. If the leaders gain control, the real war of competency will start. It is incompetency that creates corruption over time; it is the corruption that destroys nations over time. The newly awakened nation needs a brand new global age of expertise and talent. Destroy incompetency to destroy lingering corruption.
It is a collapse of humanity, the jailed, the broken and the assassinated, the sufferers and the victims of corruption, all those one days may rise, like so often during the last millennia, humankind stood up to tyranny and flipped a new page. Long live revolutions
It is not the new funding, only wisdom, and faith that can save the nation, money is only fuel over the fire to allow more corruption to fortify itself. Accept failures boldly and strip naked incompetency forcefully and rebuild a new nation on old graveyards but all on merits but must find the darkness of the nation and kill the python of corruption. It is now life and death struggle, it is only courage and faith that will win. The rest is easy