Kashmir-A Million Pellets for a Million Stones
The other day my friend while discussing Kashmir's worsening situation literally rebuked me for writing yet another opinion on Kashmir's current uprising and prevailing mass unrest, reacted brutally so far by security forces leaving about sixty nine civilians dead and thousands injured.
The point is whether mass cries and scores of articles, opinions or commentaries, etc, on Kashmir's worst uprising so far have made any difference on the ground situation, as far as the tactful tackling or peace building or approaching the angry and protesting people is concerned? The answer is a clear no.
Why is it so, there are reasons. The reason is not that the nation does not politically understand Kashmir and its issues or what people refer to when they talk of UN Resolutions, Plebiscite or right to self determination or Azadi, etc,. The nation seems more worried about geo-politics and cannot afford to see its hostile neighbor coming closer. Also Kashmiri people understand that security forces or local police are trained personal and do what they are asked to do and do not do things on their own. Therefore whatever, killings or torture so far in the valley cannot be attributed only to forces and their mishandling but to the political masters who control them. The question is why so many killings don't still matter and apart from night raids and intimidation against masses, what positive and reasonable efforts are being done on the ground to normalize the situation? Is there any, I doubt.
A Dangerous Tit for Tat
Now there is a strange dichotomy and a tit for tat situation when the uprising is in its second month. Strikes or shut down or in common parlance hartals during the day called by the resistance camp and stressed religiously by militants as a direct action of dissent are followed by masses. On the other hand forces now impose curfew during the night time when people were actually moving out after day long shutdowns. The two camps, i mean forces and separatists, have therefore shared the whole 24 hours of a Kashmiri in equal proportion leaving him completely breathless. People protest during the day, forces beat them in the night. Forces barging in peoples' homes at night and smashing window panes is also on. A million stones for a million pellets. When it comes to Kashmir context, we have developed a strong culture of direct action in terms of hartals since decades now but till date without any significant results as everybody takes it as a normal affair of life now. Still people defy curfews for protests and follow hartals religiously. The reason is the system in place which is crippled and has no credibility among the masses. The power elite has even has lost guts to face the same people who voted them to power. They only offer sermons of peace without actually doing anything for it and play blame game to escape queries. Justifying violence in Kashmir is easy and labeling Pakistan for everything is much easier but understanding the woes of and approaching the masses especially now when the use of power has crossed all limits seems very difficult. This difficult situation is further made impossible by politicians who are either in opposition or anti-Mehbooba by their rhetoric. The only thing so far constructive they have done is approaching the President and the PM in the centre. Hartal calendars keep appearing and updating like examination date sheets and calls for bandhs and chalos', etc, continue only to be curbed or foiled by the state. When hartal time is over, forces start their turn. Where will it all end, nobody knows. What is the way out; nobody knows even not the state at the moment.
Kashmiris'-Historically Resilient
Kashmir has been suffering since centuries and witnessed a plethora of unaccounted oppression and long drawn conflict with linkages to cruel history. This has slowly led to coping strategies among masses and they have developed enough resilience and honed survival instincts and ability to survive under all kinds of adverse situations. During the acute conflict situation in 1990's there used to be hartals for months together, like Dargah Hazratbal siege (1993) and long drawn hartals, massive uprisings of 2008 and 2010 (the new ragdo culture) but life never stopped despite acute situations. Also for any act or activity that starts hampering the economic interest of the Kashmiris, they quickly discover a way to overcome, manoeuvre or bypass it. Also people in Kashmir now have turned self medicos and psychologists or counselors as well. They witness the worst but take it easy now because they know there is no way out but to live it. Same is the case with the mass protests or bandhs that Kashmir followed and preferred over violent conflict but not without a range of repercussions. This time the rage has crossed all limits and Burhan Wani incident on July 8, played just a trigger.
Media Trials only Alienate Further
While Kashmir's 2016 uprising is on, many media persons were thrashed either by masses or by security forces. Why masses don't believe what they call Indian media can be attributed to venom that prime time channels spew on Kashmir and its people. Over last few years, people of Kashmir have become well aware of the true intentions, biases, and political games of media and large chunks of youth oppose their (prime time channels) Kashmir policy, goals and aspirations. Even media channels who insult every Kashmiri panelist very well know what is ailing Kashmir and what people want but their TRP craze changes the whole discourse on Kashmir that only leads to provocation and alienation besides strengthening the dissent on the ground. Baring a few media groups, Kashmir and Kashmiris are maligned and presented differently to the nation and labeled even as terrorists. Such a venomous approach further alienates people as their point of view hardly comes to surface.
Youth and Dissent
Some of the very meaningful manifestations were seen during the floods in September 2014 where the same dissenting youth saved thousands of lives. Why the same youth are now on streets against the power reflects the oppressive designs of the state that have forced them to do so. Why isn't the culture of dissent changing in the valley and why efforts have still not been made to approach youth, remains a question to ponder over? Does Kashmir need new ways to display anger or oppression, also needs a deeper thought as the fallout is so expensive given the prevailing bloodshed? For a pellet or a bullet cannot be an answer to a stone, State is yet to ban the lethal weapons and justify crisis mishandling by least equipped security personnel merely as a self defence or a small sorry after a murder.
What is the way-out to all this mess? The answer is peace but the very peace will be felt only by addressing human rights abuse so far and bringing the culprits to justice. How is Noman- the little son of murdered lecturer Shabir Mangoo-who was beaten to death by forces different from the Aleppo's (Syria) five year old boy Omran-who was pulled out of the rubble of a bombed building in Syria recently which made the whole world cry? Is Kashmir becoming India's Aleppo by such heinous crimes and why isn't the nation crying for Noman? What is such an unaccounted violence going to teach the young children like Noman? Why is the State hell bent on turning Kashmiri youth into a lost generation. Such a catastrophe is actualizing gradually as resistance discourse and the masses' resolve irrespective of caring about economy, value of life or scare of torture is going hand in hand. Who will address this dangerous trend? At least bullets and pellets or beating people to death in night raids or routine abuse will not address this.
Today's well read, upward looking and a progressive Kashmiri is wise enough. He is articulate in his content as well. He raises questions in every TV show, conference or seminar on Kashmir, human rights, democracy, etc,. He has learnt a new dissent but needs satisfactory answers to his genuine queries which he never gets and in turn is labeled as seditious or anti-national. He demands a true answer on the question of recent killings and torture, he recalls Bijbehara massacre, Dardpora widows, half widows, Kunan-Poshpora mass rapes, Asiya-Neelofar double rape and murder, Pathribal massacre, Wandhama massacre, Chattisingpora tragedy, suffering of Kashmiri Pandits, disappearances & mass nameless graves, fake encounters like Machil tragedy, youth arrested and criminalized under PSA, prolonged detentions of leaders, muzzled voices, time and again gagged communication in the name of law and order, hijacked democracy and futile Bandhs, unaccounted killings under draconian AFSPA, etc,. Is the nation ready to address these grievances and prove that Kashmiris' have all Azadi like the rest of Indians? He is made to feel like another Indian when he has been already made into a monster and even labeled a terrorist. The troll brigade online keep abusing them and media houses even YouTube keeps allowing such abusive comments.
Look For a Way-out Now
There is a dire need to address the current violent social unrest and it should not be taken or forgotten like past uprisings. Kashmir's new social movements are now emanating from internet, use of new media, intellectual and political discourses. Still there are enough believers of peace diplomacy and functional interlocutions, fruitful and result oriented interactions and mediations provided the government in power initiates such a dialogue. Also people aspire for reconciliation and establishment of truth and accountability commissions which need to be respected. The only thing that remains to be actualized is the empathetic power apparatus that treats people their own and really care about blindly slapping PSA's on youth and unaccounted use of bullets and pellets to suppress but feel the pain of civilian killings day in and day out and try practical measures to stop it. At the moment nothing but use of force is the only reality on the ground.
Last Word
The nation has failed to listen to and harness the potential of Kashmiri youth who have always been seen as a threat rather than an opportunity to make peace in the trouble torn region. They are active in politics and are brilliant in administration and entering in every sphere of life but they have grievances which cannot be answered every time by force and bullets and pellets.. They are fed up with shrewd politics and the policies of the great divide. They are becoming able scientists, researchers, writers, administrators, etc, who know their way and I am sure who can work for a different Kashmir which believes in peace and pluralism and is highly opposed to oppression, inequality and exclusion. This all can happen provided they are given a space and a platform to have their say. They are allowed to protest peacefully and are approached by authorities to address their grievances. They just demand justice and that must be delivered by thinking Kashmir as a political problem and treating Kashmir as the people of Kashmir not just its mountains and lands. Hatred only begets hatred and indifference only breeds chaos and alienation.
I am sure the nation has not lost vision on Kashmir but certainly before the PM spoke on the youth killings and the need for a dialogue beyond development discourse, nation seemed not caring about Kashmir. The Home Minister's second visit to the valley for making peace is a welcome step and should bear fruits of peace in the valley.
India is finally engaging with the Taliban
Indian news outlets broke a story about an Indian delegation meeting up with the Taliban in Qatar, where the Taliban has a political office. Indian officials made a 'quiet visit' to Doha to speak to the Taliban delegation there, said a Qatari official. This development marks a decisive shift in Indian policy towards the Taliban.
The Taliban is a hardline Islamic movement in Afghanistan that is a formidable military force. According to the Long war journal, the Taliban controls more districts than the government in Kabul. The Taliban ruled Afghanistan from 1996 to 2001 until the US declared war on Afghanistan for harbouring Osama bin Laden and other Al-Qaeda militants. Despite decades of effort at defeating the Taliban and rebuilding Afghanistan, the US has failed. After 2006 the Taliban started making a comeback, and now they are more potent than ever.
India is known for putting all its eggs in one basket. When Rajiv Gandhi was the prime minister, he is said to have a deep personal relationship with Najibullah, the last communist president of Afghanistan who was forced to resign and subsequently assassinated by the rebel groups in a UN compound where he took shelter after the Mujahideen occupied Kabul. Despite signs that Najibullah's power was waning and was increasingly becoming a liability, there was no concentrated effort from India to engage other groups. Furthermore, failing to evacuate its long-time ally, India got a reputation of being an unreliable partner.
India witnessed first hand the folly in not having any lines of communication with the Taliban when an Indian Airlines flight was hijacked and forced to land in Kandahar airport. India was forced to release three terrorists in exchange for the passengers. The Minister of state for external affairs, Ajit Panja, later said in the Indian parliament that it was the "best possible solution in a basket of worse alternatives." India's hands were tied because they had no relations with the Taliban. The incident also convinced India of the Taliban-ISI collusion, forcing it to embrace the anti-Taliban groups in Afghanistan further.
The hijacking was nothing short of a complete strategic failure. It was also a flawed reading of the Taliban. The reality was that Pakistan's undue influence over the Taliban was resented by their leaders, who were looking for ways to diversify away from Pakistan. The Taliban thought of the incident as an opportunity to establish diplomatic contact with India. The Indian leadership, unfortunately, was unwilling to take the risk. Instead, the minister of external affairs, Jaswant Singh, had to fly out to Kandahar to hand over the prisoners embarrassingly. This Indian approach is in sharp contrast to China, which was willing to work with the Taliban to protect its interests.
India's chief concern about the Taliban was the various militant training camps operating in Afghanistan, which produced militants fighting in Kashmir. This was again a lack of good judgement. The Taliban was extensively infiltrated by the ISI and hence had little influence to say no to such training camps. The decision to allow such camps were likely to be pragmatic to ensure resources keep flowing from Islamabad. At the same time, they resented the undue Pakistani influence. India did not make the situation any better by not engaging with the Taliban. On the contrary, it played into the Pakistani hands because the Taliban now had one country less to rely on, forcing them to keep coming back to Pakistan for material and diplomatic help.
India failed to realize that there can be different types of Taliban. While some groups like the Haqqani network were firmly in Pakistani hands, other groups would have been willing to engage with New Delhi.
However, India continued putting all its eggs in one basket by ultimately supporting the Karzai regime. The looming threats of a Taliban revival were ignored. This was despite even the US engaging in backroom talks with the Taliban from 2010 onwards. The conflict was lagging on, and the US realized eliminating the Taliban was not a reality. However, again, such pragmatism was absent in the Indian foreign policy as it continued with non-engagement with the Taliban.
With the US troop withdrawal, engaging the Taliban has now become unavoidable. India has good relations with all immediate neighbours of Afghanistan except Pakistan and can play an important role in the Afghan peace process. Pakistan has tried to block India out of the peace process repeatedly. However, all parties seem to be coming to the conclusion that India is a crucial ally in bringing stability to Afghanistan and can help limit Pakistani influence.
In a letter to the Afghan president Ashraf Ghani, US Secretary of State Antony Blinken proposed a United Nations-level meeting with the foreign ministers of India, Iran, China, Russia, Pakistan, and the United States to develop a "unified approach" to peace. Indian external affairs minister S Jaisankar addressed, via video, the inaugural session of the Doha peace process, signalling a newfound urge to get involved in Afghanistan.
The recent meeting between Indian and Taliban, held in Doha, is a step in the right direction. However, India needs to come out of its shell and engage the Taliban more. They are a reality that needs to be dealt with. Being a mute spectator will only aid Islamabad and harm Indian interests.
What forced India to abandon its world-power ambition?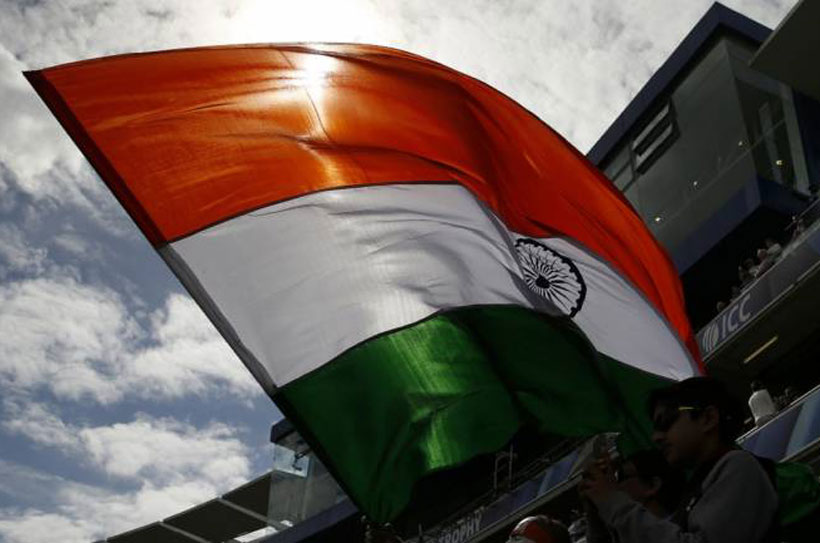 The writer is of the view that India regarded itself as a rightful successor to Imperial India. It viewed Pakistan as an unviable entity who seceded from "great" India. A series of cataclysmic events scuttled India's ambition. India uncannily annoyed China, then Soviet Union and even the USA. India's disastrous defeat in the 1962 Sino-Indian War made India realise that it has to concentrate on its immediate surroundings. But, India is still to realise that without burying the hatchet with Pakistan, India can't realise its dream of even regional hegemony.
India is a multi-racial, multi-religious and a multi-linguistic "union". The Englishman was able to hold this "loose sally" together by use of force. There were ebbs and flows of centrifugal movements in some states. But, the Englishman was able to quell them in nascent stage.
The desire for self determination or independence from English yoke arose very late in India. In fact, it was the Englishman himself who paved way for arousal of political consciousness in at least the elitist Indian leaders. David Hume, followed by a few other Britons, headed the Indian National Congress, until toddler indigenous leaders grew strong enough to lead it.
India's perception as an imperial successor
India dreamt ofbeing an undisputed successor to the pre-partition Imperial India. It harboured ambition to emerge not only a South Asian hegemon but also a world power. However, its ambition suffered many setbacks. Let us review vicissitudes of India's "greatness" ambition in historic context.
1947- 1962 period
To get recognised as a major world power it was necessary for India to establish its primacy first as a major power in its neighbourhood. The Quaid-e-Azam wished that India and Pakistan to forget acrimony of the partition. He keenly desired that the subcontinent and all of South Asia should remain aloof from rivalry. He proposed a joint defence pact with India.
Had India accepted his idea, the two countries would not have been at daggers drawn after independence. Before his final flight (Aug 7, 1947) from Delhi to Pakistan, he sent a message to the Indian government, "the past must be buried and let us start as two independent sovereign states of Hindustan and Pakistan, I wish Hindustan prosperity and peace." Vallabhbhai Patel replied from Delhi "the poison [the Quaid] has been removed from the body of India. As for the Muslims, they have their roots, their sacred places and their centres here. I do not know what they can possibly do in Pakistan. It will not be long before they return to us."
Even Nehru, an ostensibly liberal leader, regarded the creation of Pakistan as a blunder. His rancour against Pakistan reached a crescendo in his remarks: "I shall not have that carbuncle on my back." (D. H. Bhutani, The Future of Pakistan, page 14).
Ayesha Jalal in a paper Why Jinnah Matters (Maleeha Lodhi (ed.), Pakistan: Beyond the Crisis State) recalls: "Just before his own death, Jinnah proposed a joint defence with India as the Cold War started to shape the world and the two power blocs began to form. Jinnah was still thinking as a South Asian nationalist…had Jinnah's vision prevailed and found an echo in India, we would have seen a very different South Asia…there would have been no crippling defence expenditures."
"There would have been no reason to join one or other camp of the Cold War. There would have been open borders, free trade and regular visiting between the two countries…a more humane sub-continent might have emerged.
India's cold shoulder compelled Pakistan to challenger her self-conceited "primacy" at every footstep. Accession of some princely states either to India or to Pakistan became a bone of contention between the two next-door neighbours, toujours at daggers drawn. The Jammu and Kashmir was, particularly, a hard nut to crack.
Pakistan posed a formidable adversary to India's hegemony at every international forum. To pacify Pakistan, India's then home minister, Vallabhai Patel offered Kashmir literally on a platter to Pakistan in exchange for Junagadh. But, Liaquat Khan, then Pakistan's prime minister spurned the offer. He mused `what shall I make of the Kashmir mountains'.
Faced with the raiders in Kashmir, Pandit Jawahar Lal Nehru approached the United Nations for "mediating", not for "declaring Pakistan an aggressor". The stark, nay brutal reality then was that India realised that at the United nations not only the permanent but also the temporary members supported Pakistan's position. India did not approach even the International Court of Justice as it perceived that it had a weak case.
India remained nominally non-aligned while Pakistan joined security alliances with the USA. Military and quasi-military confrontations took place between the two neighbours. But the Kashmir dispute remained unresolved despite the fisticuffs. Even today, Kashmir is a nuclear tinderbox.
Setback to India's world-power ambition (1962 to 1991)
India's disastrous defeat in the 1962 Sino-Indian War buried India's dream of world leadership. India was able to dismember Pakistan's eastern wing in 1971. Yet, her dream of becoming a world power or a South Asian hegemon remained unfulfilled. Political instability coupled with erratic economic policies whittled down Pakistan's clout in comity of nations. In contrast, India, post-1991, adopted such economic policies that rejuvenated its tottering economy. Still, India could not get recognised as a paramount power in the South Asia as the Imperial successor to the British raj.
India imposes hegemony on some Himalayan states
While Pakistan remained defiant, India managed to coerce Nepal, Bhutan and Sikkim to sign such treaties in 1949 and 1950 that made "New Delhi in charge of their foreign policy" (Manjeet S. Pardesi, Is india a South Asian or Asian Power; Knut A. Jacobsen, Routledge Handbook of India, page 136). Sikkim was absorbed into the Indian Union in 1975. About Bhutan, there are strong voices in India demanding India should annex it before China does so. To tame Nepal, a landlocked country, India blockaded it and annexed its Kalapani territory. But, Nepal is steadfastly resisting India's pressure.
India's significant post-partition "Asian Great Power" initiatives
Convinced of being heir-apparent to Imperial India, Nehru organised Asian Relations Conference a few months before the country's independence in March-April 1947 (India became independent on August 15, 1947). In January 1949, India organised a conference on Indonesia to deal specifically with Asian issues, particularly Indonesian independence from the Dutch. At the same time, India forgave debts owed by Burma (Myanmar) to India during its separation from India in 1937.
In 1951, India signed a security treaty with Indonesia. A few months later, it signed a similar treaty with Burma. During the early post-colonial year, Burma behaved as if it was India's vassal. India dictated Burma even on the latter's internal security issues. In 1952, India signed a treaty with Philippines that amounted to a non-aggression pact. This "pact" was signed amid an environment in which China in post-War (post-Colonial) context appeared to assume a threatening posture in view of situation emerging in Korea and Indo-China. An Indian chairman happened to head each of the three International Commissions of Supervision and C control for Vietnam, Cambodia and Laos, created at Geneva in 1951.
Ascending on great-Asian power trajectory, India signed security arrangements with Indonesian Air Force n 1956, with navy in 1958, and army in 1960.
Forays into North East Asia
Engrossed with great-power ambition, India did not confine its foreign-policy endeavours to the Southeast Asia. It dabbled into Northeast Asian affairs also. Even without any direct diplomatic ties, Korean peninsula was de facto divided during 1950-53 (in the wake of the Second World War). India continued to maintain a facade of non-alignment despite desire and initiatives to forge security alliances with several countries.
India irks China and the then Soviet Union
Diplomacy is like the acrobatics of balancing on a tight rope. Though the USA opposed, India recognised de jure the People's Republic of China. The USA, under Harry S. Truman (1956) began to suspect India as a Communist-China sympathiser.
Throughout the 1950s, India supported China's inclusion in the United Nations' Security Council. Besides, it introduced the Communist China to the Afro-Asian countries at Bandung in 1955.
India even legitimized China's invasion and annexation of Tibet by signing the 1954 panchsheel agreement. India under Nehru also acted as a diplomatic interlocutor between China and Tibet after India had granted refuge to Delai Lama in the wake of Lhasa Uprising.
China and the Soviet Union become suspicious of India's equivocal foreign policy
India continued making goodwill gestures to both China and the Soviet Union. But, the both countries construed Indian policies as a conundrum. To their chagrin, India supported the US-sponsored resolution on Korea. This gesture annoyed both the Soviet Union and China. They became skeptical of India's nonalignment credentials.
India's role in repatriation of Korean prisoners of war (POW)
India shrugged off China's and Soviet Union's annoyance and lobbied hard for repatriation of the Korean POW. Through India's effort, some 23000 POW happened to be repatriated though it then appeared to be a Herculean job. Under India's Lieutenant General KS Thimayya, Major General SPP Thorat leading some 6000 Indian troops and administrative personnel in the Custodian force (that landed in Korea) accomplished the POW's exchange.
India woos Japan (Far East)
At the International Military Tribunal for the Far East in Tokyo, all the 25 top Japanese leaders were charged with Class A war-crimes. Indian judge Radhabinod Paul declared all of them "not guilty".
India regarded USA's San Francisco Peace Treaty with Japan as "unfair". This treaty bound Japan to pay war-time reparations. India signed a separate treaty, the first ever with Japan, waiving all war-time reparations.
Under Nehru, India invited Japan to the 1955 Bandung Conference even though Japan was not then a member of the United Nations. Japan became a member of the UN later in 1956.
How Sino Indian bonhomie ended?
China suspected India was bent upon reverting Tibet into its pre-1950-51 status as a buffer state between India and China. India's disastrous defeat in 1962 Sino-Indian War buried India's ambition to emerge as a major Asian power for the remainder of the Cold-War period.
India hails Galwan (Ladakh) unarmed clashes as a "victory". But, in actual fact, the clashes were a storm in a teacup. India's stand in media contradicted its official stand. India admits China "did not annex an inch of Indian territory" (so said Indian prime minister Narendra Modi at the all-party political moot).
End of World-power ambition
The 1962 Sino-Indian War ad Galwan clashes portrayed India as a power that could not stand China without external military support. India was forced to revert conceptually to the subcontinent as her primary area of concern. Despite Pakistan's vivisection in 1971, India remained a regional power.
Pakistan's moves to cut India to size
Pakistan facilitated the USA's tacit alliance with China. It achieved nuclear parity with India. It prevented India from emerging even as an undisputed regional bully.
In 1972, the then Shah of Iran declared "any attack on Pakistan would be tantamount to an attack on Iran and that Teheran was committed to the territorial integrity of Pakistan".
India's Indira Doctrine
In the aftermath of India's "victory over Pakistan", India embarked upon Indira Doctrine (ID). This doctrine is akin to Monroe Doctrine. The ID postulated "South Asia was India's sphere of influence and India would not tolerate the intervention of any extra-regional power here unless it was on India's terms. At the same time, India would not intervene in the domestic affairs of the regional states unless requested to do so".
Application
Within framework of this doctrine, India intervened in the Sri Lankan Civil War (1983-1990), forestalled a coup in Maldives (1988) and blockaded Nepal during 1989-90 to force it to toe India's diktat in economic and diplomatic relations.
India's post-1991 (Cold War) major Asian-power policy (Look East Policy)
Subdued by several events, India appears to have now abandoned world-power ambition. It is concentrating on consolidating it position as a major Asian power. .Under Manmohan Singh, India undertook structural economic reforms that banked on Japan, the World Bank, the International Monetary Fund and the Asian Development Bank.
India strengthened its naval command in Andaman and Nicobar Islands and began conducting joint naval exercises with Indonesia, Malaysia and Singapore (Lion King annual bilateral submarine warfare exercise). India trained Malaysian pilots to fly MiG-29 aircraft and upgraded defence cooperation with Vietnam.
Concluding remarks
India sees itself as "indispensable to the strategic balance of power in Asia". It abhors China dominance in the region.
A series of jolts reduced India's world-power inspiration to major Asian-power ambition. Nehru declared, ` India was bound to play the role of "leading and interpreting Asia and specifically South East Asia to the wider world' Manmohan Singh, the architect of India's Look East policy, stressed, 'India's Look East Policy was not merely an external economic policy, it was also a strategic shift in India's vision of the world and India's place in evolving global economy'.
India's great-power dream will remain unrealized unless it mends its fence with Pakistan. Sandwiched between China and Pakistan, India is unlikely to win a two front war.
Pakistan's place in a new world order is anybody's guess. Recent policy moves suggest options that run the gamut from a state that emphasizes religion above all else to a country that forges a more balanced relationship with China and the United States.
The options need not be mutually exclusive but a populous, nuclear-armed country whose education system is partially anchored in rote learning and memorization of the Qur'an rather than science is likely to raise eyebrows in Washington and Beijing.
Pakistan has long viewed its ties to China as an unassailable friendship and strategic partnership China but has recently been exploring ways of charting a more independent course.
Relations between Islamabad and Beijing were bolstered by an up to US$60 billion Chinese investment in the China Pakistan Economic Corridor (CPEC), a cornerstone of the People's Republic's infrastructure, transportation, and energy-driven Belt and Road Initiative.
Deeply indebted to China as a result of the Belt and Road that has significantly contributed to electricity supply and transportation infrastructure, Pakistan will have to tread cautiously as it explores the margins of its manoeuvrability.
Nevertheless, suggesting that CPEC may not live up to its promise to significantly boost the country's position as a key Belt and Road maritime and land transportation hub, Pakistan recently agreed with Saudi Arabia to shy away from building a US$10 billion refinery and petrochemical complex in the port of Gwadar, long viewed as a Belt and Road crown jewel. The two countries are looking at the port city of Karachi as an alternative.
Gwadar port has been troubled for years. Completion of the port has been repeatedly delayed amid mounting resentment among the ethnic Baloch population of the Pakistan province of Balochistan, one of the country's least developed regions. Work on a fence around the port halted late last year when local residents protested.
Building the refinery in Karachi would dent Chinese hopes of Gwadar emerging as a competitive hub at the top of the Arabian Sea. Doubts about Gwadar's future are one reason why landlocked Tajikistan, as well as Afghanistan, are looking at Iranian ports as alternatives.
Saudi Arabia and Pakistan initially agreed on building the refinery in Gwadar in 2019 during a visit by Saudi Crown Prince Mohammed bin Salman. A Saudi-funded feasibility study has since suggested that Gwadar lacks the pipeline and transportation infrastructure to justify a refinery. The refinery would be cut off from Karachi, Pakistan's oil supply hub.
In a similar vein, Pakistan has been discussing a possible military base in the country from which US forces could support the government in Kabul once the Americans leave Afghanistan in September under an agreement with the Taliban.
Washington and Islamabad appear to be nowhere close to an agreement on the terms that would govern a US military presence in Pakistan but the fact that Pakistan is willing to entertain the notion will not have gone unnoticed in Beijing.
Pakistan borders on China's troubled province of Xinjiang, home to Turkic Muslims who face a brutal Chinese attempt to squash their religious and ethnic identity.
China fears that Pakistan, one of the few countries to have witnessed protests against the crackdown in the early days of the repression, could be used by Turkic Muslim militants, including fighters that escaped Syria, as a launching pad for attacks on Chinese targets in the South Asian country or in Xinjiang itself.
The notion of Pakistan re-emerging as a breeding ground for militants is likely to gain traction in Beijing as well as Washington as Pakistan implements educational reform that would Islamicize syllabi across the board from primary schools to universities. Critics charge that religion would account for up to 30 per cent of the syllabus.
Islamization of Pakistani education rooted in conservative religious concepts contrasts starkly with moves by countries like Saudi Arabia and the United Arab Emirates to de-emphasize religious education and ensure that it is more pluralistic. The two Gulf states have positioned themselves as proponents of moderate forms of Islam that highlight religious tolerance while supporting autocratic rule.
"Pakistan is an ideological Islamic state and we need religious education. I feel that even now our syllabus is not completely Islamized, and we need to do more Islamization of the syllabus, teaching more religious content for the moral and ideological training of our citizens," asserted Muhammad Bashir Khan, a member of parliament for Prime Minister Imran Khan's ruling party.
By implication, Mr. Khan, the parliamentarian, was suggesting that Pakistan was angling for a conservative leadership role in the Muslim world as various forces, including Saudi Arabia, the UAE, Turkey, Iran and Indonesia compete for religious soft power in what amounts to a battle for the soul of Islam.
The educational reform boosts Prime Minister Khan's effort to be the spokesman for Muslim causes. The prime minister has accused French President Emmanuel Macron of peddling Islamophobia and demanded that Facebook ban expressions of anti-Muslim sentiment.
Critics warn that the curriculum will produce anything but a society that is tolerant and pluralistic.
Said education expert Rubina Saigol: "When the state aligns itself with one sect or a singular interpretation of religion, it opens the doors to sectarian conflict, which can turn violent… There is lip service to the ideas of diversity, inclusion and mutuality but, in reality, an SNC that is gender-biased, sectarian and class-based, will sharpen social differences, undermine minority religions and sects, and violate the principles of federalism." Ms. Saigol was referring to Prime Minister Khan's Single National Curriculum project by its initials.
Former Senator Farhatullah Babar warned that "The SNC…opens the door for… (religious) seminary teachers to enter mainstream educational institutions… It is well known that a majority of the education of seminary students is grounded in sectarianism. Imagine the consequences of…seminary teachers trained and educated in sectarian education entering the present educational institutions."