Why can Hillary Clinton not be US president?
Like in Israel, US ruling elites plan for the future strategies and choose presidents to suit the needs. After using a Black President Obama to attack North Africans and Arab nations for their energy resources in order to ensure energy security of the superpower, now the US leaders seem to think of using a female President in the name of Hillary to advance US interests globally.
Former US state secretary Hillary Clinton and associates are being pampered by those who are scared of any possible change in US foreign policy towards a possible thaw and neutrality in world affairs, notwithstanding what trump talks now.
So-called progressive bits like Sanders, the dummy candidate of President Obama the so-called lefty, was only promoting prospects of Hillary as the first ever "woman" president all Americans should be proud of.
Media publish very charming pictures and of Hillary Clinton while deliberately placing a terrorist cum drunkard looking Trump in order to promote the cause of democratic band of capitalist imperialism.
It seems, cutting across the bipolar political spectrum, there is some understanding to make Hillary to enter the White House to continue with the disastrous policies of Obama who has dutifully accelerated Bushdom war for resources and Muslims' blood and flesh blood in Islamic world. Both bush and his ally Obama could reduce the Islamic population with backing from Saudi Arabia, Pakistan and other Muslim nations.
Only recently Turkey, the only Muslim nation in Europe with an Islamist ideology but promoting the joint interests of USA and Israel in Europe and Mideast, has realized its mistake of colluding with USA in killing Muslims under the banner of NATO terrorist organization.
Media not only in the West but also in third world as well try to see in Hillary Clinton all virtues of freedom, liberty, democracy, etc., as the so-called first ever woman president of the super power without comprehending the truth about this devastating woman candidate who as Secretary of State willingly dispatched Pentagon led NATO military into Arab world and is more than keen to control entire world, including the other America, Europe, Africa and Asia, to serve Israel – America's illegally born, spoiled terror child.
Being in the company of extremist Neocons camp, not only Hillary is bent upon promoting the Zionist criminal regime in Mideast but also equip Israeli military with newer terror technologies to kill all Palestinians once for all.
Hillary Clinton must already have promised all colonialist, fascist and imperialist nations/forces the continued US support under her presidency as well and Israel would be chief beneficiary of Hillary's reign. As such Hillary could be best candidate for the criminal Israeli regime, the Jews and Mossad agency to advance its fascist goals in Mideast.
On the contrast, the Republican presidential nominee Donald Trump, despite all his sick rhetoric to impress the fanatic sections of US society, appears to suggest several positive things for USA and world at large. Trump said when he assumes presidency, he would revise the US policy for Mideast and neutralize its existing Palestine-Israel policy to promote peace in the region and he'd also recognize Russia's annexation of the Ukrainian territory in 2014.
Future Russia policy
Annexation of Crimea long appears to be on the agenda of Putin's regime as it had earlier been a part of Russian empire and made a part of Ukraine Republic during the time of Khrushchev who belonged to Ukraine. Russia maintained close links to Crimea even after the dissolution of the Soviet Union as the region mostly has Russians and Russian speaking nationalities. More than half of Crimea's 2 million people were Russian; Russia maintained a naval base in the region; and Russians retired in Crimea in large numbers. Also, Ukraine maintained the most pro-Moscow positions until 2014. But when Ukraine's pro-Moscow president, Viktor Yanukovych, was ousted, the tensions over Crimea became apparent. USA claimed victory. In a referendum in May of that year in which an overwhelming majority of voters said they wanted to rejoin Russia. The West reacted with anger and imposed a string of sanctions on Russia—sanctions that even Putin acknowledged adversely affected Russia's economy, which was already hurt by falling oil prices.
Last year, on the anniversary of Russia's annexation, the U.S. State Department said: "We do not, nor will we, recognize Russia's attempted annexation and call on President Putin to end his country's occupation of Crimea." However, Washington refuses to see Israeli occupation of Palestine territories or Indian occupation of neighboring Kashmir – both committing genocides of Muslims by regular aggressions and fake encounters. American democrats and republicans do not see any violation of human rights both by India and Israel against Kashmiris and Palestinians.
USA maintains doublespeak on occupation and double standards
As president, Trump may reverse that policy, and if he does Ukraine won't be the only country that worries. Another is likely to be Georgia, the former Soviet Republic. A brief war with Russia—brief in that Georgia was crushed—in 2008 resulted in Russia extending support to two breakaway Georgian regions, Abkhazia and South Ossetia, and wielding its influence with the rebels there. Russia's recent military exercises over Ukraine have worried US backed Eastern European states such as Poland and the Baltic nations that share a border with it.
However, it is premature to conclude that Trump would lead USA towards a normal course of diplomacy and his presidency would help herald a peaceful world in real sense of w the word. By nature USA, ever seeking to dominate the world and showcase it military prowess to the world, especially to those that refuse to budge and fall in line, cannot prefer peaceful course of diplomacy.
Now, with his comments on Crimea, Trump has given the foreign-policy establishment in the USA and Europe even more to consider before November.
Donald Trump's recent call on Russia to hack Hillary Clinton's emails resulted in widespread criticism. But his comments on Crimea, coupled with ones he made last week on NATO, are likely to have greater significance if he is elected president in November. As President Trump would recognize Crimea as Russian and even might lift sanctions on Moscow imposed after its 2014 annexation of the Ukrainian territory. He would thus give a chance for peace to thrive globally. Under trump USA could develop new relations with Russians and pave way for consolidation of globalized relations.
Interestingly, Trump the man who could become the next American president has not only questioned the utility of NATO, though the critics say he only trying to repudiate the post-World War II security consensus, he also has seemingly removed whatever fig leaf of artificial protection from Russia the USA offered the post-Soviet republics and Moscow's former allies in the Eastern bloc.
Trump policy would allow EU and European nations to chart their own independent foreign policies for the future regional discourses and security architectures. This would allow every nation to reduce expenditures on terror goods and military equipments and spend the money for the welfare of the common masses who have suffered a great deal over decades and centuries.
Having came to power after the death of Joseph Stalin, Soviet leader Nikita Khrushchev, belonging to Ukraine, gifted Crimea, a region that had been part of Russia for centuries, to Ukraine in 1954—though, to be fair, Khrushchev thought the Soviet system is permanent and probably didn't foresee that the mighty USSR would be the stuff of history books less than four decades later.
Democratic disaster
The foreign policy legacy of Bill Clinton is this: foreign interventions on the flimsiest of "humanitarian" pretexts. Bill Clinton embarked upon a series of military interventions, often in the absence of UN sanction, in Somalia (1993), Haiti (1994), Bosnia (1995), Iraq (1998), Sudan (1998), Afghanistan (1998) and Kosovo/Serbia (1999). Yet, rather than undertake serious steps to find and capture Al Qaeda's Osama bin Laden after the bombing of the Khobar Towers (1996) and the USS Cole (2000), President Bill Clinton did little more than fire a tomahawk missile into a pharmaceutical factory in Sudan. He repeatedly allowed the Saudis to block FBI Director Louis Freeh's investigation into the Khobar Towers bombing which killed 19 servicemen and wounded 350. No one knows why.
In foreign policy, it was a period in which liberal hawks like Madeline Albright, Richard Holbrooke, Strobe Talbott and Samuel Berger took the reins of the foreign policy apparatus and abandoned the mostly nuanced realism, if any, of the government of George H.W. Bush, former CIA boss. It launched a crusade to spread "democracy" to achieve regime change in West Asia and Africa, and "open markets" abroad which, in practice, amounted to isolating plus targeting Russia, relegating America's European allies into vassals and immiserating the developing world.
Under neoconservative pressure – including from Robert Kagan's and William Kristol's Project for the New American Century – Bill Clinton signed the Iraq Liberation Act (1998) which helped set the stage for the Bush regime's disastrous decision to invade Iraq in 2003. Meanwhile, Clinton embarked on a series of policies in the former Soviet Union which have had dire consequences. The decision to expand NATO by the alliance at its 1994 summit in Brussels came only 12 months into the Clinton presidency and only 24 months after the Soviet Union dissolved itself and peacefully disbanded its own military alliance, the Warsaw Pact.
The NATO alliance's expansion to include its own former allies and protectorates remains a mystery. Indeed, by expanding NATO, Clinton and his team not only went against the advice offered by scores of distinguished Russian experts, savvy politicians and foreign policy thinkers, Clinton also sought to tie the former Soviet Republics of Central Asia and the Caucasus to the USA. All this took place while Clinton studiously ignored the grotesque abuses of power by Russian President Boris Yeltsin. "Good old Boris," as Clinton liked to call him, bombed the democratically elected Russian parliament in 1993, stole the 1996 election with the help of American political advisers and pseudo-academics, and launched a barbaric war in Chechnya, while simultaneously raiding the state treasury and enriching the circle of thieves around him.
Yeltsin was looking for a hawk to take over reign from him to finish off the Chechen war in Russia's favor and former KGB man Vladimir Putin with enormous experience working in Germany suited for the occasion. It was Yeltsin who subverted Russia's burgeoning democracy, not his successor, Vladimir Putin. And he did it all with Clinton's help.
USA successfully worked for the dismantling of the mighty USSR and turned to Arab world. Now it is killing Muslims in Arab world with Russian backing. Joint operations!
Surrounded by Hawks
A Hillary Clinton presidency will more likely than not to be a faithful replication of her husband's tenure. Her record as Secretary of State speaks to the kind of foreign policy she will pursue. She continually sought to embroil the U.S. in the Syrian civil war (2011-present), and pushed President Obama to unleash NATO forces in helping to overturn the Libyan government (2011) which cleared the path for ISIS to build dangerous footholds in both countries. Whenever the option was between military action and serious diplomacy, the nation's chief diplomat would invariably opt for the former, as when she forcefully lobbied the President to send more troops to Afghanistan (2009).
As a candidate she has surrounded herself with regime change hawks, like former State Department Policy Planning chief Jake Sullivan and former the Ambassador to Russia, Michael McFaul. She has also smothered the neoconservative establishment in a warm embrace. Leading members of the Neocon tribe like Eliot A. Cohen and Max Boot have signaled that "they're with her" and on July 21 in Washington, D.C.'s tony Logan Circle neighborhood, leading Neocon Robert Kagan and former Biden adviser Julianne Smith spoke on Clinton's behalf at a fundraiser.
A source who attended the Logan Circle soiree told me that Smith cited an outgoing memo to President Obama from Secretary Clinton which warned him of the danger of unchecked "Russian aggression." Smith claimed that as someone who saw "Hillary in action," that "it was the Secretary who pushed President Obama the hardest on checking Russian aggression." Smith, according to my source, credited Clinton with pushing Obama "to turn up the heat on Putin."
This effort by then-Secretary of State Clinton to "turn up the heat" on Putin, it should be noted predates the 2014 crisis in Ukraine by well over a year and predates. Russia's annexation of Crimea (which occurred after a referendum in which Crimea's voters, by a 96 percent margin, called for leaving Ukraine and rejoining Russia). In other words, if what Smith says is true, Clinton was actively working to subvert the "re-set policy" of which she was ostensibly in charge!
Hillary Clinton Is a known Neocon cum Zionist.
Donald Trump did something extraordinary even for him: He called on a foreign power to launch an espionage operation against his chief political opponent, hacking into Hillary Clinton's email server to find 30,000 emails she allegedly deleted.
Trump has repeatedly expressed wild admiration for Putin personally; his campaign staff and businesses have extensive ties to Russian interests.
Trump's policy instincts are objectively pro-Kremlin and the sources of information that shape his policy ideas (his advisers and business interests) serve to reinforce rather than challenge these instincts. If the Kremlin is helping Trump win the election, it would be a perfectly rational thing for them to do.
Hillary's hilarious task
Money plays its "democratic" role in presidential poll of USA as well.
In the Democratic National Convention, Mrs. Clinton may have made history by becoming the first woman nominee for president of the United States. Her husband and former US president Bill Clinton's task at the Convention may have seemed deceptively simple: to add "new dimensions" to his wife's public image – elements of her life story with which US public is well aware of. As Hillary Clinton's husband for the past 40 years, the popular ex-president was her ultimate character witness, portraying her as hard-working, persistent, and caring. Bill Clinton was charming and steely-eyed, and owned the arena as he told his wife's story in personal terms, from their courtship through to her time as secretary of State.
Thus far, husband Clinton, who has become "explainer in chief" for his own record, played a more low-key role in his wife's campaign, appearing at smaller events and fundraisers, and weighing in privately with advice. Eight years ago, when Mrs. Clinton ran for the Democratic nomination against Obama, Bill Clinton stumbled at times and hurt her cause by saying that Obama had won South Carolina only because he's black.
Bill Clinton's presidency was a time of relative peace and prosperity, including a balanced budget and he would be an asset to her while she's in the White House. She cannot say Bill Clinton was a "total non-factor" in one delegate's decision to support her as a candidate.
Hillary Clinton's nominating convention has focused on domestic issues, but her foreign policy has even many anti-war Democrats worried, as she surrounds herself with Neocons with their favorite regime change proposals, and liberal hawks The Democratic convention leaves one with an uneasy sense of déjà vu about the potential foreign policy direction of a second Clinton presidency. We've seen this movie before and we know how it turns out: badly.
The mood among some of the Democratic Party's foreign policy cognoscenti here is one of an unadulterated smugness bred of certainty mixed with a sense of global entitlement. One Democratic US senator lamented to a roomful of well-heeled donors and foreign policy experts that the US had "lost" Ukraine.Lost? Does Crimea belong to America? But the Democratic Party's foreign policy elites are certain that that is so. Funny! They are certain NATO is the "cornerstone" of American national security and therefore any criticism of the alliance is "dangerous"; and many are certain that the Republican nominee is the Kremlin's very own Manchurian candidate. They are also certain Donald Trump is dead wrong about everything.
As former Secretary of State Hillary Clinton may be the most qualified candidate for the nation's highest office since Republican hawk George H.W. Bush, but there the comparisons end. Clinton is not running to extend the Obama terror legacy (whatever that may be) but to extend the Clinton terror legacy, and this should worry the world deeply.
Observations: permanent war agenda of USA for resources
Divisions in Islamic world in West Asia allowed the hawkish foreign policy makers behind the doors like Neocons of USA to launch a permanent war program to control the energy resources of the region and promote the fascist interests of Israel by stretching the war tentacles across the region, killing millions of Muslims. Now the USA has enlisted almost every country, including Saudi Arabia led GCC, Russia and China to fortify its imperialist misadventures.
As per its secret plan, the USA has been at war continuously for a quarter century, beginning with the first Persian Gulf conflict of 1990–91. While using propaganda catchphrases, such as "democracy", "defense of human rights" "war on Terror," to conceal the real aims of its interventions in the Middle East, Central Asia, and Africa, as well as its confrontation with Russia and China, the United States has been engaged in a struggle for global hegemony.
Today, energy and energy routes globally have been brought under US control with as many military bases of U across the globe.
However, the contradictions of American and world imperialism can be discerned by the rift between USA and Europe on the one hand, and between Arab/Islamic world and USA, on the other. The progression of military interventions and geopolitical crises as they have developed over the past quarter century as per US schedule, is not a sequence of isolated episodes, as US media want the world to know but the moments in the unfolding of an interconnected historical process to make the USA the top most military power with which every nation world be forced to make "adjustments".
Having got nukes for retaining the annexed parts of Jammu Kashmir and killed thousands of Kashmiri Muslims, Pakistan and India, for instance, fall at the US feet just to gain support for their illegal Kashmir agenda. By using the weakness of Pakistani leadership, USA has, as part of its anti-Islamic tirade, destabilized Pakistan which is supposed to be an ally of NATO. India pumps a lot of money into US economy even as China stabilizes US finances by heavy lending, even while Pentagon .keeps pumping oil into USA., thereby ensuring its energy security on permanent basis. . This has been possible for US leaders only through a permanent war agenda.
Bush Sr. and Bush Jr., Bill Clinton, Barack Obama and Hillary represent the hawkish US imperialist agenda and carry forward the US war agenda
Hillary Clinton is wife of former President Bill Clinton and now both want to promote dynastic rule in USA. Daughter Chelsea, who will introduce her mother before her big acceptance speech, says she too may run for office someday. However, the failure of former Florida Gov. Jeb Bush in the Republican primaries signaled, in part, a rejection of dynastic politics in America. The idea of American politics as a family business is not endorsed by true democracy.
In fact, Hillary is a monster in woman format and as US foreign minister she has proven fascist instinct without any iota of doubt. She is just waiting for the poll results to accelerate, if she wins presidency, her and those of the "regime change" oriented Neocons terror brains. Wanting a woman president is one thing but promoting a known terror mind for presidency is totally different as Americans and world at large would have to face the terror consequences of Hillary's term.
Hillary Clinton as the proven state terrorist minister in the Obama government is unfit to be the president of USA but her daughter Chelsea who hands are free from blood stains from genocides of Palestinians and killing of their children at Gaza strip can contest for presidency nest time and even win.
However, if Bill and Hillary feel as their daughter Chelsea also shares the shame of what they did in Gaza Strip of Palestine and Arab world, then, Chelsea should also leave the field of politics for honest and sinecure people without any imperialist and fascist ideas.
An arrogant Zionist in USA, Madam Hillary violated all rules and norms with a sense of impunity because no one can punish her or Obama, for, republicans and democratic now collaborate against Islam and Muslims. Obama could get 'resources" to Washington on the pretext of "security threats".
As US President Hillary Clinton can fail both America and world and cause unbearable pains to humanity, including mothers, children and women.
If by chance Hillary makes her entry into the august White House as its custodian, obviously, Israel would officially decide both the domestic and foreign policy of USA. That would make it clear as to how the US decision making apparatus operates
Americans are really fed up with war agenda of US leaders of both democratic and republican party. Though Trump has expressed his ideas and agenda, Hillary pretends to a good looking nice lady but she is a ruthless US leader who can destroy entire world for the sake of Israel.
Like other nations, US people also are eager to see a credible peace agenda of the government to defend the humanity from evil intentions of hawkish leaders who are indeed merchants of death. .
Certainly, if elected, Hillary, notwithstanding her oratory skills to fool the Americans, would prove to be a hell for USA and disaster for the world at large.
Major Topics to Consider to Determine the Direction the 2018 Mid-Term Elections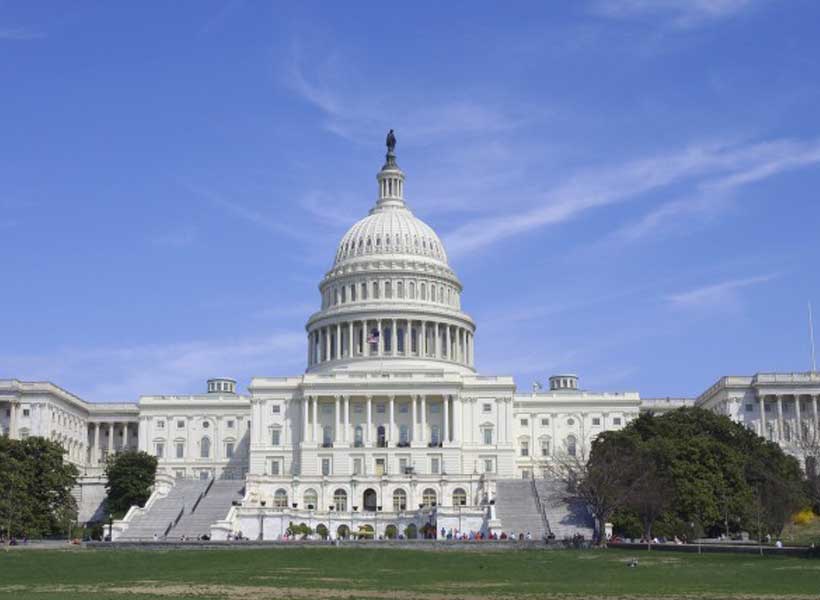 The 2018 mid–term elections, since Donald Trump won the November 2016 election against Hillary Clinton, is a significant test for the incumbent administration. Make no mistake, while Mr. Trump's political and policy rhetoric has not ingratiated him with a majority of the American electorate, the battle for the House, Senate, and state governor's races will not be a cake walk for either Democrats or Republicans when voters decide that first Tuesday in November. With the 2020 Presidential elections on the horizon, too, the chances for one group to take a popular lead will be hard to predict given the missteps this president and the two parties have incurred. Yet voters can assess the elections by exploring certain factors that help influence their decision making.
It is too early to tell the outcome of the November mid-terms. Though according to the latest polling figures regarding job approval ratings, nearly 63% of Americans disapprove of the President's job performance, meaning it can influence the respective party vote. This rating has much to do with Mr. Trump's fashion of presidential leadership. Therefore,US Leadership will be the first of three areasexamined when deciding who wins or who loses in the upcoming elections. Can presidential leadership translate to who wins? Does a person being a president in earnest, that Trump is not, make the argument that leadership is an important influencer and that the image of U.S. leadership, now, is weaker worldwide than it was under Barack Obama and George W. Bush, according to Gallup. As Presidents come and go every four or eight years, they represent American integrity and power throughout their administrations. While past presidents are more discreet in their approaches to allies and adversaries, it should be noted that Mr. Trump's tact is more public than discretionary. The US President's approach to his office is reflected by his personality and policies that may, if not already, have negative implications for the US as a global leader.
For instance, voters should ponder Europe's reactions to what the American President calls "Making America Great Again" and "America First?" This point of view signifies a blatant change in American directionfrom previous administrations. European capitalstoo are public when it comes to highlighting their confidence level in the US; this confidence factor has taken a hit as exemplified with the recent UN vote against moving the US Embassy from Tel Aviv to Jerusalem. There, 128 countries voted "NO" in the resolution condemning the United States. With American diplomacy being devalued, along with his lack of understanding on policy matters, Mr. Trump's temperament does not bolster the definition of what we are used to regarding presidential or leadership quality.While the US still remains a power both financially and militarily, Trump's decisions and actions have hurt the country dropping it to 8th place on U.S. News and World Report's annual "Best Countries" list. Due to President Trump's unpopularity and countries viewing the U.S. as less trustworthy and more politically unstable, the argument that we can overcome these anomalies is now being challenged by the likes of China, while placing the country behind Sweden and Australia, to name a few.Though a portion of the Republican base will vote Republican come "hell or high water", all the problems emanating from the President's office should influence most voters in deciding whether the party of Trump is worth the bother.
It is believed that the problems America faces is about attitude rather than instant action and Donald Trump prefers to tell world than work behind the scenes, or at least that's what it seems like. What is worrisome are our allies' thoughts that the President lacks a sense of history, political and global understanding of US policies impact on many countries…certainly not a good start to developing close ties with Asian and European allies.
In the end the outcome to how America will change under this president will be tested via the ballot box wherepresidential leadership will be questioned. The need to deal with trade, terror, and international relationships in the wake of President Trump's approach dealing with people can possibly hinder both domestic and international agendas. With Russian meddling at the top of the controversy list, with China's becoming more engaged in trade, foreign policy and the like, and with European leaders looking to maneuver out from the American umbrella that President Trump advocated, there seems to be a change in direction that in the long-term hurts the country's respect and image and leadership capacities. The mid-terms will either signify a pleasure or displeasure of the Trump agenda and administration's prestige that only Mr. Trump can rectify which possibly equates to a win for the Republican majority in both House and Senate this November.
Why America's major news-media must change their thinking
America's 'news'-media possess the mentality that characterizes a dictatorship, not a democracy. This will be documented in the linked-to empirical data which will be subsequently discussed. But, first, here is what will be documented by those data, and which will make sense of these data:
In a democracy, the public perceive their country to be improving, in accord with that nation's values and priorities. Consequently, they trust their government, and especially they approve of the job-performance of their nation's leader. In a dictatorship, they don't. In a dictatorship, the government doesn't really represent them, at all. It represents the rulers, typically a national oligarchy, an aristocracy of the richest 0.1% or even of only the richest 0.01%. No matter how much the government 'represents' the public in law (or "on paper"), it's not representing them in reality; and, so, the public don't trust their government, and the public's job-rating of their national leader, the head-of-state, is poor, perhaps even more disapproval than approval. So, whereas in a democracy, the public widely approve of both the government and the head-of-state; in a dictatorship, they don't.
In a dictatorship, the 'news'-media hide reality from the public, in order to serve the government — not the public. But the quality of government that the regime delivers to its public cannot be hidden as the lies continually pile up, and as the promises remain unfulfilled, and as the public find that despite all of the rosy promises, things are no better than before, or are even becoming worse. Trust in such a government falls, no matter how much the government lies and its media hide the fact that it has been lying. Though a 'democratic' election might not retain in power the same leaders, it retains in power the same regime (be it the richest 0.1%, or the richest 0.01%, or The Party, or whatever the dictatorship happens to be). That's because it's a dictatorship: it represents the same elite of power-holding insiders, no matter what. It does not represent the public. That elite — whatever it is — is referred to as the "Deep State," and the same Deep State can control more than one country, in which case there is an empire, which nominally is headed by the head-of-state of its leading country (this used to be called an "Emperor"), but which actually consists of an alliance between the aristocracies within all these countries; and, sometimes, the nominal leading country is actually being led, in its foreign policies, by wealthier aristocrats in the supposedly vassal nations. But no empire can be a democracy, because the residents in no country want to be governed by any foreign power: the public, in every land, want their nation to be free — they want democracy, no dictatorship at all, especially no dictatorship from abroad.
In order for the elite to change, a revolution is required, even if it's only to a different elite, instead of to a democracy. So, if there is no revolution, then certainly it's the same dictatorship as before. The elite has changed (and this happens at least as often as generations change), but the dictatorship has not. And in order to change from a dictatorship to a democracy, a revolution also is required, but it will have to be a revolution that totally removes from power the elite (and all their agents) who had been ruling. If this elite had been the nation's billionaires and its centi-millionaires who had also been billionaire-class donors to political campaigns (such as has been proven to be the case in the United States), then those people, who until the revolution had been behind the scenes producing the bad government, need to be dispossessed of their assets, because their assets were being used as their weapons against the public, and those weapons need (if there is to be a democracy) to be transferred to the public as represented by the new and authentically democratic government. If instead the elite had been a party, then all of those individuals need to be banned from every sort of political activity in the future. But, in either case, there will need to be a new constitution, and a consequent new body of laws, because the old order (the dictatorship) no longer reigns — it's no longer in force after a revolution. That's what "revolution" means. It doesn't necessarily mean "democratic," but sometimes it does produce a democracy where there wasn't one before.
The idea that every revolution is democratic is ridiculous, though it's often assumed in 'news'-reports. In fact, coups (which the U.S. Government specializes in like no other) often are a revolution that replaces a democracy by a dictatorship (such as the U.S. Government did to Ukraine in 2014, for example, and most famously before that, did to Iran in 1953). (Any country that perpetrates a coup anywhere is a dictatorship over the residents there, just the same as is the case when any invasion and occupation of a country are perpetrated upon a country. The imposed stooges are stooges, just the same. No country that imposes coups and/or invasions/occupations upon any government that has not posed an existential threat against the residents of that perpetrating country, supports democracy; to the exact contrary, that country unjustifiably imposes dictatorships; it spreads its own dictatorship, which is of the imperialistic type, and any government that spreads its dictatorship is evil and needs to be replaced — revolution is certainly justified there.)
This is how to identify which countries are democracies, and which ones are not: In a democracy, the public are served by the government, and thus are experiencing improvement in their lives and consequently approve of the job-performance of their head-of-state, and they trust the government. But in a dictatorship, none of these things is true.
In 2014, a Japanese international marketing-research firm polled citizens in each of ten countries asking whether they approve or disapprove of the job-performance of their nation's head-of-state, and Harvard then provided an English-translated version online for a few years, then eliminated that translation from its website; but, fortunately, the translation had been web-archived and so is permanent here (with no information however regarding methodology or sampling); and it shows the following percentages who approved of the job-performance of their President or other head-of-state in each of the given countries, at that time:
China (Xi) 90%
Russia (Putin) 87%
India (Modi) 86%
South Africa (Zuma) 70%
Germany (Merkel) 67%
Brazil (Roussef) 63%
U.S. (Obama) 62%
Japan (Abe) 60%
UK (Cameron) 55%
France (Hollande) 48%
In January 2018, the global PR firm Edelman came out with the latest in their annual series of scientifically polled surveys in more than two dozen countries throughout the world, tapping into, actually, some of the major criteria within each nation indicating whether or not the given nation is more toward the dictatorship model, or more toward the democracy model. The 2018 Edelman Trust Barometer survey showed that "Trust in Government" (scored and ranked on page 39) is 44% in Russia, and is only 33% in the United States. Trust in Government is the highest in China: 84%. The U.S. and Russia are the nuclear super-powers; and the U.S. and China are the two economic super-powers; so, these are the world's three leading powers; and, on that single measure of whether or not a country is democratic, China is the global leader (#1 of 28), Russia is in the middle (#13 of 28), and U.S. ranks at the bottom of the three, and near the bottom of the entire lot (#21 of 28). (#28 of 28 is South Africa, which, thus — clearly in retrospect — had a failed revolution when it transitioned out of its apartheid dictatorship. That's just a fact, which cannot reasonably be denied, given this extreme finding. Though the nation's leader, Zuma, was, according to the 2014 Japanese study, widely approved by South Africans, his Government was overwhelmingly distrusted. This distrust indicates that the public don't believe that the head-of-state actually represents the Government. If the head-of-state doesn't represent the Government, the country cannot possibly be a democracy: the leader might represent the people, but the Government doesn't.)
When the government is trusted but the head-of-state is not, or vice-versa, there cannot be a functioning democracy. In other words: if either the head-of-state, or the Government, is widely distrusted, there's a dictatorship at that time, and the only real question regarding it, is: What type of dictatorship is this?
These figures — the numbers reported here — contradict the ordinary propaganda; and, so, Edelman's trust-barometer on each nation's 'news'-media (which are scored and ranked on page 40) might also be considered, because the natural question now is whether unreliable news-media might have caused this counter-intuitive (in Western countries) rank-order. However, a major reason why this media-trust-question is actually of only dubious relevance to whether or not the given nation is a democracy, is that to assume that it is, presumes that trust in the government can be that easily manipulated — it actually can't. Media and PR can't do that; they can't achieve it. Here is a widespread misconception: Trust in government results not from the media but from a government's having fulfilled its promises, and from the public's experiencing and seeing all around themselves that they clearly have been fulfilled; and lying 'news'-media can't cover-up that reality, which is constantly and directly being experienced by the public.
However, even if trust in the 'news'-media isn't really such a thing as might be commonly hypothesized regarding trust in the government, here are those Edelman findings regarding the media, for whatever they're worth regarding the question of democracy-versus-dictatorship: Trust in Media is the highest, #1, in China, 71%; and is 42% in #15 U.S.; and is 35% in #20 Russia. (A July 2017 Marist poll however found that only 30% of Americans trust the media. That's a stunning 12% lower than the Edelman survey found.) In other words: Chinese people experience that what they encounter in their news-media becomes borne-out in retrospect as having been true, but only half of that percentage of Russians experience this; and U.S. scores nearer to Russia than to China on this matter. (Interestingly, Turkey, which scores #7 on trust-in-government, scores #28 on trust-in-media. Evidently, Turks find that their government delivers well on its promises, but that their 'news'-media often deceive them. A contrast this extreme within the Edelman findings is unique. Turkey is a special case, regarding this.)
I have elsewhere reported regarding other key findings in that 2018 Edelman study.
According to all of these empirical findings, the United States is clearly not more of a democracy than it is a dictatorship. This particular finding from these studies has already been overwhelmingly (and even more so) confirmed in the world's only in-depth empirical scientific study of whether or not a given country is or is not a "democracy": This study (the classic Gilens and Page study) found, incontrovertibly, that the U.S. is a dictatorship — specifically an aristocracy, otherwise commonly called an "oligarchy," and that it's specifically a dictatorship by the richest, against the public.
Consequently, whenever the U.S. Government argues that it intends to "spread democracy" (such as it claims in regards to Syria, and to Ukraine), it is most-flagrantly lying — and any 'news'-medium that reports such a claim without documenting (such as by linking to this article) its clear and already-proven falsehood (which is more fully documented here than has yet been done anywhere, since the Gilens and Page study is here being further proven by these international data), is no real 'news'-medium at all, but is, instead, a propaganda-vehicle for the U.S. Government, a propaganda-arm of a dictatorship — a nation that has been overwhelmingly proven to be a dictatorship, not a democracy.
The American public seem to know this (though the 'news'-media routinely deny it by using phrases such as 'America's democracy' in the current tense, not merely as referrng to some past time): A scientifically designed Monmouth University poll of 803 American adults found — and reported on March 19th — that 74% believed either probably or definitely that "a group of unelected government and military officials who secretly manipulate or direct national policy" (commonly called the "Deep State") actually exists in America.
The question as asked was: "The term Deep State refers to the possible existence of a group of unelected government and military officials who secretly manipulate or direct national policy. Do you think this type of Deep State in the federal government definitely exists, probably exists, probably does not exist, or definitely does not exist?" 27% said "Definitely"; 47% said "Probably"; only 16% said "Probably not"; and only 5% said "Definitely not."
In effect, then: 74% think America is a dictatorship; only 21% think it's not. So: this isn't only fact; it's also widespread belief. How, then, can the American Government claim that when it invades a country like Iraq (2003), or like Libya (2011), or like Syria (2012-), or like Ukraine (by coup in 2014), it's hoping to 'bring democracy' there? Only by lying. Even the vast majority of the American public now know this.
So: America's major 'news'-media will have to change their thinking, to become at least as realistic as the American public already are. The con on that, has evidently run its course. It simply discredits those 'news'-media.
first published at strategic-culture.org
Movement of the White House towards radicalism
The removal of U.S. Secretary of State Rex Tillerson from power and the replacement of CIA chief Mike Pompeo will create new crises at the White House. In the domestic circles of the United States, Tillerson was considered one of the few symbols of political rationality in the Trump cabinet. However, Pompeo has always been a symbol of extremism in the political and security structures of the United States.
Consequently, the domestic circles of America believe that Tramps has thrown Tillerson out of power, radicalism and extremism in his government. Accordingly, Tramp will henceforth be more costly in the international system and foreign policy of his country.
The U.S. president has ousted the Foreign Minister while Washington and Pyongyang have not yet begun talks on the disagreements. Donald Trump, on the other hand, is scheduled to make a final decision on a nuclear deal with Iran in about two months. In such a situation, the U.S. Secretary of State is about to create new crises in the White House.
Although the American political structure (especially in the field of foreign policy) has little connection with the presence of people in power, the presence of Pompeo as a symbol of extremism at the top of U.S. foreign policy equations represents a more serious confrontation between Trump's government and the international community.
Pompeo's presence at the head of the U.S. foreign policy equation has raised a lot of concerns among Washington's allies, especially the European ones. One of the issues in which Pompeo and Trump are shared is to confront the existence and nature of the European Union.
Pompeo, as the head of the CIA, has played a significant role in supporting extremist right-wing and nationalist groups in Europe over the last year. In some of his positions, Donald Trump has explicitly supported phenomena such as election and called for the modeling of other European countries. Europe's return to nationalism is a major policy that Tramp and Pompeo have followed and are pursuing in the last year (especially in 2017). Obviously, this process will intensify during Pompeo's presence at the U.S. Department of State.
As Guardian reported, Rex Tillerson will go down as one of the worst secretaries of state in U.S. history. And yet, with his departure and replacement by CIA director Mike Pompeo, things could get a whole lot worse for U.S. national security.
Donald Trump made clear his disdain for diplomacy from day one of his presidency, and that he views foreign policy as an endeavor for the military, not the state department. He proposed enormous increases in the military budget while attempting to slash the state department budget by roughly a third. Trump appointed generals to be secretary of defense, national security advisor (twice) and White House chief of staff, while appointing as secretary of state someone with no diplomatic experience.
If Trump's contempt for diplomacy somehow wasn't clear, he did his best to actively undermine his secretary of state, criticizing him in public on a number of occassions. In the fall of 2017, as Tillerson attempted to open a diplomatic process with North Korea, Trump tweeted to the world, "I told Rex Tillerson … he is wasting his time trying to negotiate with Little Rocket Man." When a Middle East dispute between Saudi Arabia and Qatar broke out in 2017, as Tillerson scrambled to calm the situation and mediate, Trump undercut him by publicly siding with Saudi Arabia.
So it should come as no surprise that Tillerson would find out he was fired when his boss tweeted the news to the world.Despite this poor treatment, it is hard to shed a tear for Tillerson. He has been a good soldier in enabling a military-first foreign policy, in which the state department is relegated to an afterthought.
He has worked aggressively to gut the state department, not filling key positions, and implementing freezes on hiring, all of which have contributed to a hostile environment and low morale. The nation's most senior diplomats have resigned over the last year, leading to a wave of exits of career diplomats at all levels that has depleted the ranks of the nation's diplomatic corps. It will take years to rebuild the state department in the wake of the damage inflicted by Trump and Tillerson.
Guardian continues that On leading America's diplomacy with the world and running the state department, Tillerson has been an utter disaster – but his policy views were about as moderate as they come inside the Trump administration. He has been one of the administration's strongest voices for diplomacy with North Korea.
He was reportedly an advocate of remaining in the Paris climate change agreement. And he supposedly tried to keep the U.S. in the Iran nuclear deal.If and when Pompeo replaces him, we should be deeply concerned – both because of Pompeo's more hawkish views, and where they might take America on the critical foreign policy decisions coming down the pike.
The fate of the Iran deal is once again hanging in the balance, and with it potentially more conflict in the Middle East. Trump has set a 12 May deadline for getting European allies on board with changes to the Iran deal, and has reportedly said that he will exit the deal if those changes aren't made.While Tillerson advocated remaining in the deal, Pompeo has been a vocal critic of the 2015 agreement.
If the U.S. unilaterally withdraws from the deal, there's no telling where tensions with Iran – which is already fighting proxy wars in Syria and Yemen – could go.This development doesn't bode well for diplomacy with North Korea, either. As Trump prepares for a possible summit meeting with North Korean leader Kim Jong-un, Tillerson's exit could signal a much harder line on talks.
Whereas Tillerson has been a proponent of diplomacy with North Korea, Pompeo's public language on North Korea has been more aggressive, and he has openly hinted at regime change. A negotiation with North Korea is one of the most difficult diplomatic endeavors one can imagine – and Pompeo, like Tillerson, has no diplomatic experience.
And then there's Russia. Tillerson has hardly been tough on Russia, prioritizing attempts at cooperation over pushing back against clearly destabilizing actions by Russia, including its interference in the 2016 election. While Pompeo held critical views of Russia during his time in Congress and has admitted that Russia interfered in the election, it's unclear for which policies Pompeo will advocate.
To those ends, there are reasons for concern: at Trump's request, Pompeo met with a conspiracy theorist peddling the falsehood that the hack of the Democratic National Committee's emails in 2016 was an inside job, not Russian hacking. He also falsely claimed that the CIA concluded that Russian meddling did not affect the election's outcome. As war rages in Syria and Ukraine, and Russia continues interfering in U.S. politics, Pompeo will be a key player in leading U.S. policy on all.
At the end of the day, the president directs foreign policy, and no change in personnel will alter the unique chaos of Trump's foreign policy. But if past is prologue, Pompeo appears much more willing than Tillerson to toe Trump's line – a very dangerous prospect.This development may prove that no matter how bad things look, in Donald Trump's administration, they can always get worse.
First published in our partner Tehran Times