Although terrorism has never been isolated to one continent, one country or one ideology, before September 11th 2001, terrorism was not a high priority security issue that dominated government policies across the globe. However, since its birth, India has witnessed terrorist activity swiftly encroach and continually penetrate its borders.
In the case of Kashmir and in India, the direct exportation of state sponsored terrorism from Pakistan was viewed more as a complication and obstacle in the India-Pakistani relationship than a formidable and dangerous threat. Until 9/11, no serious commitment was made by India's allies in the West to challenge the assistance, encouragement and infiltration of extremism within the subcontinent.
The most suitable example includes the disregard of India's accusations toward Pakistan's state sponsored terror policy, with no grievous event taken seriously until the United States experienced an attack on her own soil.
Only four years after 9/11, the United Kingdom experienced its worst terrorist incident since the 1988 Lockerbie bombing. No stranger to domestic terrorism with the Real IRA bombings failing to cease after three decades, the 7/7 bombings marked the first Islamist suicide attack in the country.
These incidents forced the West to reconsider their current stance on terrorism, leaning their ears towards countries that had been heavily afflicted by terrorist activity. After correcting previous policies, redrafting laws and creating counter-terrorism acts, the impact of these changes in national security inevitably rippled into international relations. For example, Pakistan enjoyed a beneficial bilateral relationship with the United States until 9/11 and the consequent intervention in Afghanistan. However the relationship between the two nations continues to deteriorate under the strain of each others criticism of the War on Terror, along with several high profile incidents that fuelled already high levels of mistrust. In addition to this, members within the U.S congress have passed an amendment that seeks to restrict aid to Pakistan because of its close relations with the terrorist organisations. These restrictive tactics by the United States continue to fail in thwarting Pakistan's objectives, with China now using Pakistan to gain geopolitical leverage and counter India's growing influence in the region.
Terrorism has three formats.
First, state sponsored. An example of this includes the United States facilitating arms shipments and financial aid to the insurgent group "the Mujahideen" during the Cold War. With the help of Pakistani government contacts, the objective was to restrict Soviet forces in Afghanistan. However, the repercussion of this action has a regional ripple effect that continues for decades, particularly in the case of Pakistan, where terrorism has been given a breeding ground.
Second, the growth of non-state actors world wide, namely ISIS, al-Qaeda, the Taliban and Hezbollah. Identified as an entity that participates and wields power and/or influence in international relations without belonging to an established state, these non-state actors thrive because of their ability to shift their operations and activity. This means that any terror activity carried out by these actors are quickly claimed as a way of establishing, recognising and legitimising their presence. For example, September 11th in New York, the 2008 Mumbai terror attack and the 2014 attack on the Peshawar military school in Pakistan were all taken responsibility for by the concerned non-state terror outfits.
And third, terrorism completely based on ideology. This is one of the deadliest virus' the present time has witnessed, with anyone vulnerable to being radicalised by an ideology. Unlike non-state actors, ideological based terror is more reluctant and sometimes unable to fully claim for their activity. We can see this pattern emerging in some recent cases, where terrorist groups are not ready or informed enough to take responsibility for atrocities. This is evident in the rise of lone wolf attacks and small, but organised factions across Europe claiming allegiance to Islamic State without IS having full knowledge or participation in the recruitment and radicalisation. By urging followers to carry out acts of terrorism without official planning, instruction or material contribution from senior leaders, IS manages to remain an infectious and deadly enigma in which global leaders still remain uncertain on how to effectively tackle and defeat.
The shift from non-state actor terrorism to ideological based terrorist activity is extremely alarming. It does not require traditional leadership or direction, and it can penetrate borders without a passport or visa. The recent attacks in Paris, Nice, Brussels, Kabul, Bangkok, and Dhaka and in US cities demonstrate this. Post-9/11, the entire concept of terrorism has drastically changed, domestically and globally. A cowardly attack against innocent civilians continues today without any hard policy restrictions from the international community. Western countries in particular have strong condemnations but are restrict their acts of responding to terror, leaving their societies fearful, shaken and heartbroken.
In regards to analysis, we do not have any correct perception of these attacks. We are not ready to analyse the real issue behind this new enemy. Many agree that terrorism has ushered an ambiguous form of war into the modern era, and into parts of the world where it was previously unknown or unrecognisable. Moreover, it has support from all radicalised groups. Glorifying death by killing others allures many young, misguided minds across the globe. It is worth noting, those involved in ideological based terror acts all are rarely from poor socio-economic backgrounds. For example, the Dhaka attackers were well-educated individuals from middle class families.
All our security and intelligence operations are based on old, outdated perceptions and information. Now we are forced to deviate from traditional security perspectives and review alternative, contemporary outlooks. However, there is currently no consensus on how to target and destroy an enemy based on ideology. The former secretary of state Hillary Clinton endorses this point. Following the attack on the city of Nice in France, she said that the enemy was "an ideology and not a nation state".
The state sponsored enemy can be at least identified and action can be taken to handle them. Negotiations can be organised with the state who has sponsored or who is behind the attacks, targets can be identified, preparations can be made to hinder breeding grounds and/or plans can be formulated for an offensive retaliation.
But the ideological based enemy flourishes with fear, by spreading insecurities and apprehension among the public when gathering in cities, organising group events or celebrating anything in a common place. It is tough to predict who would succumb to radicalisation and inflict destruction and death upon innocent civilians, and it is extremely difficult to adequately prepare for such sporadic and unpredictable events. In addition, these enemies have deadly weapons available, which are no longer restricted to guns and/or suicide bombs. The recent attacks in the city of Nice in France in which the radicalised driver, motivated by his ideology, used his 19-tonne lorry as a weapon to kill more than 80 people and injure hundreds. The target remains largely in-discriminatory, with the goal being to kill the maximum number of people as possible. The attacker is no longer a known, identifiable enemy we share a border with, or is perhaps a sea, mountain range or land mass away. The attacker is the 'enemy at the gates', and waits patiently at the gate of every country to unleash its wrath.
But the ideology based enemy is really panicking anyone to gather in the cities or to organize any group events or to celebrate anything in a common place. It is tough to predict who would turn toward the radical way and become a attacker. They simply occupying by the evil mind passionate in killing the innocence people for their ideology. It is extremely difficult to predict and act on it. These enemies are using the available deadly weapons. Not restricted with guns or suicide bombs. The recent attacks in the city of Nice in France the radicalized driver motivated by his ideology used his lorry as a weapon to smash the 80 plus lives. Their targets are just to kill the maximum number of human. You cannot say the attack is on our neighbor we are nothing to do with that. It indicates that the 'enemy at the gates' of everyone. It is on every state gate to breath its wrath.
What would be the best policy solution?
First, the UN protocol on terrorism should be adopted. The earliest should be the 71st session of the UN General Assembly by September this year (2016). The international community should coordinate the adoption of the Comprehensive Convention on International Terrorism (CCIT). If the CCIT is adopted at the UNGA, this would enable a huge leap forward to counter this ideological enemy, particularly in regard to cooperating with other states for joint action efforts and shared communication.
Second, everyone agree with the statement of Clinton: "We're at war against radical jihadists who use Islam to recruit and radicalise others in order to pursue their evil agenda". This recruitment drive is accelerated through social media, used largely by youthful members of society. In addition to ease of access, the monitoring of social media is difficult, especially with legal challenges. However, it is the responsibility of each state to contribute counter greater efforts in combating radicalisation online.
Third, society should encourage and promote a united voice in opposing those who follow this ideology. This would effectively give a strong stance and warning to those who are vulnerable to accepting and acting on this ideology. Parents should closely observe their children while they are abroad for their higher education or for employment, frequent communication between family members, and between families and religious figures in some cases, would dismantle the idea if they are already poisoned.
Fourth, the government should take stringent action against radicalised preachers. Even a small intelligence warning should be carefully analysed and action should be taken to uproot their existing presence and influence. Their financial foundation should be demolished and any supportive infrastructure should be completely shutdown.
Fifth, the government cannot give protection for all events or gatherings. However, organisers should carefully supervise entrances and scrutinise entry passes. Festivals, large gatherings, celebrations, rallies should be strictly monitored, with local governments and police informed prior. Moreover, airports and bus stations are always a prominent target. Security arrangements should always be motivated to be vigilant, with intermittent drills and training exercises for various security breaches, eliminating any potential for would-be attackers. Small harbours and/or coastal areas should be given added surveillance which are fitted with mechanisms that connect local police stations.
And finally, the governments and the ruling elites should speak for everyone in the society. They should comfort marginalised and minority groups whilst standing with them as they all, side by side as one society, face and deplore violent harassment. The enemy is waiting and watching at the gates, and will radicalise anyone that falls to their hands.
Currently in the United States, the Republican Presidential candidate Donald Trump continues to advance the opposite of these ideas, preying on domestic fears for political gains. In India too, Prime Minister Narandera Modi's speeches are carried out to polarise voters for domestic political gains. Ultimately, this enables the enemy and their agenda by escalating xenophobia and isolating already susceptible individuals, which in turn aids their recruitment, strengthens their devotees and encourages unrestrained, bloody action.
Whether you like it or not, the barbarians are at the gates. It is up to society and their state leaders, do we destroy them or let them destroy us.
Bioterrorism and the role of the country's information structure in its control
Today's wars are a new form and have a lot of complexity. Changes and widespread changes in the type and structure of wars have led to the introduction of new vocabularies into the world's military literature, which is bioterrorism as a new form of terrorism. The unpredictability and suddenness, the power of mass destruction and destruction and the psychological stress caused by bioterrorism have made it one of the top priorities of societies and countries that want peace and security.
The fear of being exposed to a variety of diseases has always been a concern for man over the course of history. In the meantime, humane animals with animal temperament have always sought to exploit various factors to dominate and harm others. These people, with knowledge of the general panic of disease and the power of pathogens in paralyzing societies, have always sought to make the most of these factors in order to achieve their goals. With the advances made in genetic and medical sciences, this concern and general panic in diseases have been somewhat resolved, but these developments have led to some abuse.
Although bioterrorism is one of the main problems of public health and a threat to infection control, the fact is that bioterrorist thoughts and practices have always been in the aggressive nations, incite mental and political-economic rivals on the one hand, and in adversarial or retaliatory thoughts in individuals On the other hand, thousands of years ago, the armies, governments, and threatened personalities have existed and have sometimes come up with an incredible myth that all of these events reflect the oldness of thoughts and rarely bioterrorist practices. But the word Bioterrorism and Terrorist Wars came back after the 9/11 incident, so that the annual US budget was tens of times tallied to fight these criminal acts. The widespread propaganda that has taken place in this area has caused more and more people to be afraid of this phenomenon and compromising the mental health of societies. However, many people still believe that biological warfare has come to fruition of military imagination, while today, political developments and biotechnology advances have changed this belief.
Despite the irreparable risks and impacts of bioterrorist attacks on various societies, the fear and fear of society, patients, health workers and the general public is much wider than their real consequences. The mental responses of people who have been traumatized may be horror, anger, unnecessary worries about infection, and fear of spreading illness, desires, getting out of the community and turning to immoral things. Therefore, when planning to prepare for bioterrorist attacks, the psychological aspects of the problem as well as the way to prevent fear among people should be considered.
In assessing the factors affecting a bioterrorist attack, a number of other factors must be considered in addition to the assessment of the potential risks of biological agents or the likelihood of bio terroristic attacks. Therefore, it cannot be said that a terrorist's unwillingness to use a dangerous biological risk reduces the risk of a terrorist attack on it, and on the contrary, even the most dangerous terrorists, in order to achieve their terrorist goals, need to have biological agents for harm and terror.
Dependency of factors causes each other to disproportionately focus on the above branches and to ignore the link between factors that reduce the threat, preventing a bioterrorism operation will be impossible. A tangible example of the above is that by reducing the vulnerability through a general vaccination against a specific agent, the bio terroristic motives and goals will be weaker in applying this particular factor.
In dealing with bioterrorism purposes, in addition to practical (objective) evaluations such as: determining the value of assets, the target vulnerability or the potential risk of a particular factor, consider the mental aspects of the case (the lines in the above diagrams Note). Knowing this subtlety can formulate separate policies that cannot be achieved without tackling terrorist intentions. For example, it is impossible to completely eliminate the vulnerability of the masses to a particular factor, but diverting terrorists' thoughts from the vulnerability of a region's people will reduce the likelihood of a terrorist attack. Most of the debates on bioterrorism focus more on the potential risk and less attention is paid to qualitative aspects such as the motivation of terrorists to use such deadly weapons or the vulnerability of different societies to bioterrorism.
One of the new theories about bioterrorism is "opportunity theory." Thus, rationally, a bioterrorist attack occurs when a person is induced by a bioterrorist attack in a cost-benefit analysis and finds more than its cost. The aforementioned theory states that if the interests of the bioterrorists are more than the costs incurred by them, the probability of committing the crime from the strikers will increase. This theory states that by changing the cost-benefit components, the probability of a crime can be reduced. Also, by eliminating the excuse of the opposition groups to carry out bioterrorist activities, it is possible to prevent such offenses to a very large extent.
Any action taken to prevent the proliferation of biological agents will make it harder to achieve biological agents and will offer more opportunities to counteract the use of these agents. Therefore, by increasing the cost of doing such operations and taking into account the cost benefit analysis, incentives for using biological weapons are reduced.
The country's capabilities in this area can be evaluated in various areas such as: public awareness, coping and prevention, treatment and removal of attack lesions. Since our country is an incident and a natural disaster is abundant in it, so looking at how to deal with these crises can be used to counteract bioterrorism attacks in most areas as well. Unfortunately, the unconscious, weak and slow handling of various devices in events such as floods and earthquakes and subsequent reconstruction shows that our country is by no means prepared to deal with such crises. The low level of knowledge and understanding of the executive bodies of the country and the people in coping with crises such as floods and earthquakes, which are well-known phenomena, illustrates the fact that there is a lot of work against threats such as bioterrorist attacks, which are even somewhat unfamiliar to specialized organizations such as the Ministry of Defense and Health. It is difficult and perhaps impossible. As preparations for dealing with these crises are not achieved in the short term, so at the present time, we should focus more on our strength, the country's intelligence and security systems, which have proven their effectiveness in confronting various threats and prevent them from doing. Such operations will be ideal for the country as well as preventing such attacks from the consequences and pathology.
Preventing bioterrorism attacks using information work is much better and less costly than coping with it. And intelligence and security services have a great role to play. On the other hand, the use of a bioterrorist agent may become so rapid that it is impossible to control it, and the damage and losses incurred even for users is unpredictable and surprising. In some of the bioterrorist attacks, its perpetrators, which are more than the domestic opposition, are not intended to inflict human injuries or economic damage, but to mock the intelligence and security services and to weaken them in preventing and detecting these handicap threats. They take such actions.
Regarding the geographical situation of our country and opposition groups with the regime, it can be said that among the above groups, the MEK, the Kurdistan Workers Party and most importantly ISIS have the motivations to carry out bioterrorist operations against our country. It should be noted, however, that the MojahedinKhalq Organization has recently announced that it is no longer planning to carry out terrorist operations in order to gain EU-US support more openly and more openly. The Kurdistan Workers' Party also does not have such terrorist operations on its record. The most important threat that can be mentioned is the ISIS group, whose history shows that there is no shortage of widespread and horrific operations. The hatred of this group of Iran's Shiite system may well be due to the cause. But in my opinion, and given the recent developments in the region, emerging groups such as Jundallah, which do not have a clear and accurate regulation, are far more dangerous, given the violent and overwhelming attacks that have been taking place in recent years. The dependence of these emerging economies on large and advanced countries has increased the risk of these attacks, which indicates the heavy responsibility of the country's intelligence and security systems at the present time.
Since the terrorist attack may not follow the expected pattern, the military and police forces' efforts to identify and respond to biological attacks should remain high. In addition, a small prevalence of the disease can be a primary warning to more serious attacks, and the detection and use of preventive measures, such as vaccines and effective antibiotics, can save thousands of lives. In order to facilitate the rapid identification of bioterrorist attacks, all personnel of the military and police forces, such as health and medical personnel, should have at least basic "epidemiological" skills. Any small or widespread disease should be considered as a bioterrorist attack. This preliminary study should not be time consuming or requires new rules. In order to determine everything that seems unusual and refers to bioterrorism, the prevalence of surroundings should be considered.
The discussion of biological wars is a sensitive and preventable task by politicians of military strategists, scientists and lawyers. Performing a pre-biologic action is to create a strong barrier against less-likely threats, but with wider consequences, the most effective way to deal with these attacks. The discussion of bioterrorism attacks is not a cross-sectional one, and the readiness to deal with the bioterrorist attacks should be permanent and permanent.
All countries are vulnerable to biological terrorist attacks (Bioterrorism) and should not be ignorant of these attacks. Evidence suggests that the threat of biological attacks is on the rise, and emerging-age groups with less ethical responsibilities are expanding, so focusing on ways to confront the terrorist and concealed biological invasion is necessary. Finally, it should be noted at the end that, as ignoring and disregarding the bioterrorism threats is extremely dangerous, the magnitude and controversy in this case is also false and should be addressed logically.
Revival of ISIS in Iraq if Iran continues to influence Iraqi militias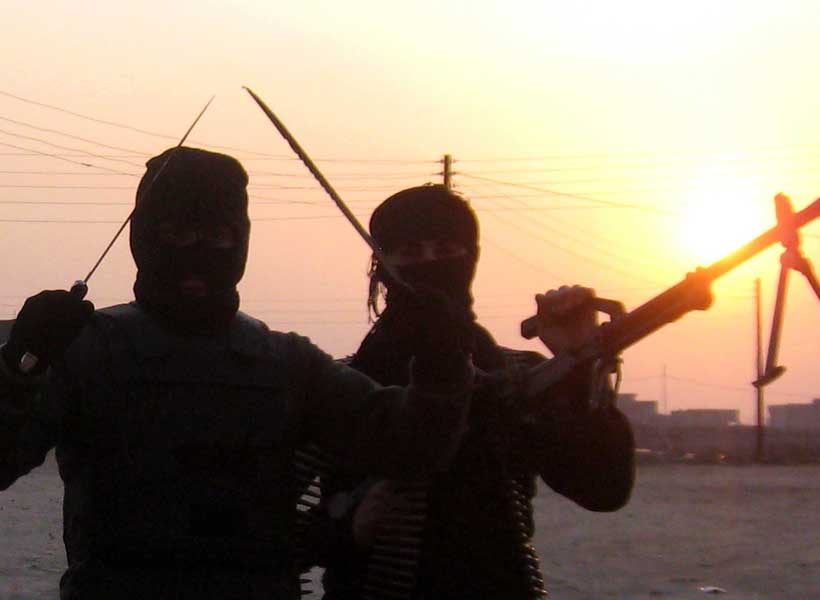 The US Secretary of State Mike Pompeo's 12 conditions on Iran nuclear deal – that were outlined in a speech at the Heritage Foundation think tank in Washington, D.C. on May 21, 2018 – have merits; particularly his condition of "Iran must respect the sovereignty of the Iraqi Government and permit the disarming, demobilization, and reintegration of Shia militias".
If Iranian influence on the Iraqi militias is allowed to be continued, they would again be encouraged to marginalize and torture the Sunni Arab population, whose sufferings would then become the rallying point for the revival of ISIS or emergence of an ISIS-like new group/s.
What's more, if Iranian influence continues to prevail on the Iraqi Shia militias, the Shias – who are the followers of those schools of thoughts that are different from what these militias follow – will also come under attack from the Iran-backed Shia militias.
ISIS rose on capitalizing the marginalization of Sunni Arabs
When the US was largely withdrawing its forces in Iraq, they left an Iraq that was sectarian and chaotic. The Sunni population – specifically of Arab ethnicity – had to face widespread tortures from the hardliner sectarian elements across Iraq.
Before the emergence of ISIS, the continuous protests by the Sunni Arabs in Iraq's Anbar province (including in Fallujah) and the breakout of armed clashes every now and then between Sunni Arab protesters and security forces — increasingly showed frustration of the Sunni Arab population, as they were being neglected by the sectarian regime in Bagdad and were being tortured by some sectarian elements in the Iraqi army and the Iran-backed Shia militias.
After the rise of ISIS, a substantial portion of the Iraq's Sunni Arab population – who were extremely frustrated from the tortures by the Shia militias and the sectarian Iraqi army personnel – had either directly jointed ISIS after embracing its ideology or atleast cooperated with ISIS in many issues.
Hence, the sufferings of the Sunni Arab tribes in the hands of the sectarian Iraqi regime (under the premiership of Nouri al-Maliki), the sectarian elements in army and the Iran-backed Shia militias had pushed a substantial number of the Iraqi Sunnis (of Arab ethnicity) to align themselves with ISIS.
But once the administration of Haider al-Abadi (who succeeded Nouri al-Maliki) managed to bring the Sunni Arabs on board by marginally wining their trust, the situation took an about-turn. The Sunni Arabs joined the US, the Iraqi army, the Kurds (the other Sunni ethnic population in Iraq), the Iran-backed Shia militias and the militias of Muqtada al-Sadr in order to fight the ISIS.
The result was obvious. The presence of ISIS in Iraq was substantially diminished.
Revival of ISIS if Iranian interference in Iraq continues
Now that ISIS's presence has largely reduced in Iraq, the Iran-backed Shia militias might again turn their guns back on the Sunni Arab population — a scenario that will pave the way for either the revival of ISIS or emergence of an ISIS-like new group/s, who will try to capitalize on the renewed sufferings of the Sunni Arabs.
Hence, it is important to curtail Iranian interference in Iraqi politics. It is important to reduce Iranian influence on the Shia militias and to disarm them, so that they can cause no harm to not only the Sunni Arabs, but also the Shias from those schools of thoughts that are different from what these militias follow.
It, thus, appears that the US Secretary of State Mike Pompeo's aforesaid condition of "Iran must respect the sovereignty of the Iraqi Government and permit the disarming, demobilization, and reintegration of Shia militias" is something that should be taken seriously by the governments of stakeholding countries (including Iraq), who then should put pressure on Iran to do exactly what Pompeo has asked to do in this regard.
France: New terrorism laws may undercut human rights and freedoms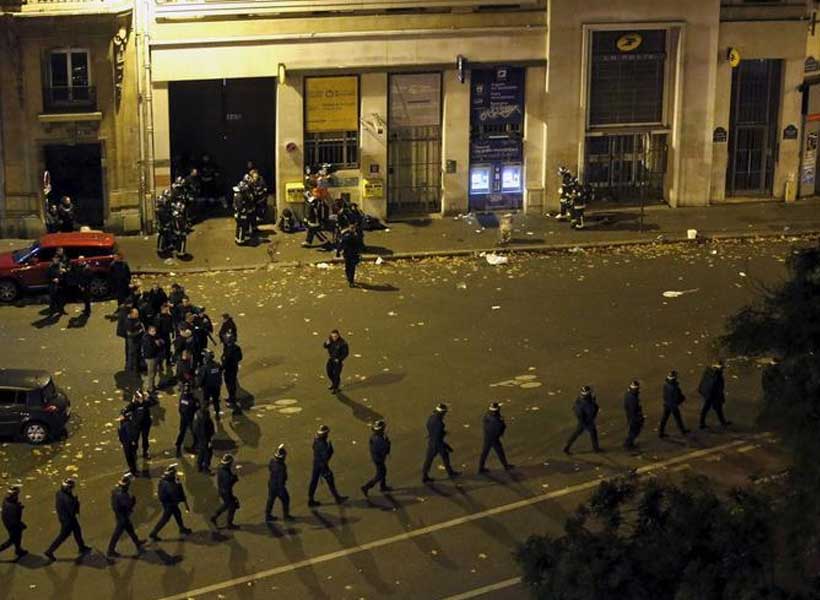 While commending efforts by the French government to combat terrorism, a United Nations rights expert has raised concerns about the effect recent counter-terrorism laws are having on fundamental human rights there, including freedom of movement, religion and association.
Fionnuala Ni Aolain, the UN Special Rapporteur on the protection of human rights said she was particularly concerned that tough new security laws passed last November, may disproportionately stigmatize and further marginalize Muslim citizens.
She said it was clear that Muslims in France "have been the community primarily subject to exceptional measures both during the state of emergency and the new law, in tandem with other counter-terrorism measures," Ms. Ni Aolain said, highlighting the example of mosque closures as an encroachment on religious freedom.
"There is no doubt that the State may lawfully engage in restrictions to protect public order, but a clear tipping point to exceptionality arises when counter-terrorism measures engage profound, sustained and potentially disproportionate effects on the enjoyment of fundamental human rights and civil liberties," she added.
At the Government's invitation, Ms. Ni Aolain visited France from 14 to 23 May where she took account of the serious security challenges faced by French authorities. But she said the on-going threat of terror attacks and pressure on security services, did not excuse how laws were being implemented.
"It is deeply concerning that the Muslim minority community is being constructed as a per se 'suspect community' through the sustained and broad application of a counter-terrorism law," she said at the end of the visit.
The new counter-terror measures came into force last November, formally ending a nearly two-year state of emergency after the 2015 terrorist attacks in Paris.
Ms. Ni Aolain expressed concerns during the emergency period, that there were insufficient checks and balances to protect against administrative measures, including freedoms of movement, privacy, religious belief and practice.
According to the Special Rapporteur's assessment, the continuing effect of these measures constitutes a de facto state of qualified emergency in ordinary French law.
She was particularly mindful of the effects these laws had on the of rights by French Muslim citizens and recommended that the Government create an independent body to oversee counter-terrorism and exceptional national security powers.
"France must continue to work in genuine partnership with all its citizens and take specific steps to prevent this conflation, which includes best practice on independent oversight, community consultation, prevention, and remedy when violations of human rights are established through legal and administrative action," underscored the UN expert.
Special Rapporteurs and independent experts are appointed by the Geneva-based UN Human Rights Council, on an honorary basis, to examine and report back on a specific human rights theme or country situation.