'Innovation divide' persists; investment crucial to vibrant competitive economy
A new report published by the United Nations World Intellectual Property Organization (WIPO) has shown that for the first time, a middle-income country, China, has joined highly developed economies among global leaders in innovation.
"China's progression reflects the country's improved innovation performance as well as methodological considerations such as improved innovation metrics in the GII [Global Innovation Index]," noted a press release issued by WIPO today.
However, despite China's rise, an "innovation divide" persists between developed and developing countries, according to the Global Innovation Index 2016, released today by the WIPO, Cornell University, and the multi-nation business graduate school INSEAD.
Switzerland emerged as the global leader among innovative economies followed by Sweden, the United Kingdom, the United States and Finland. Switzerland ranked first in the 2015 index as well.
WIPO also noted that the 2016 findings point to an increasing awareness among policymakers that fostering innovation is crucial to a vibrant, competitive economy.
"Investing in innovation is critical to raising long-term economic growth," said WIPO Director-General Francis Gurry. "In this current economic climate, uncovering new sources of growth and leveraging the opportunities raised by global innovation are priorities for all stakeholders," he added
The agency added that innovation requires continuous investment. Before the 2009 crisis, research and development expenditure grew at an annual pace of approximately seven per cent. However, 2016 data has indicated that global research and development grew by only four per cent in 2014.
"This was a result of slower growth in emerging economies and tighter research and development budgets in high-income economies – this remains a source of concern," it noted.
According to WIPO, among the GII 2016 leaders, four economies – Japan, the US, the UK, and Germany – stand out in "innovation quality," a top-level indicator that looks at the calibre of universities, number of scientific publications and international patent filings. China ranked 17th in innovation quality, making it the leader among middle-income economies for this indicator, followed by India, which has overtaken Brazil.
However, Sub-Saharan Africa continued to lag behind. Mauritius took the top spot among all economies in the region (53rd), followed by South Africa (54th), Kenya (80th), Rwanda (83rd), Mozambique (84th), Botswana (90th), Namibia (93rd), and Malawi (98th).
That said, since 2012, Sub-Saharan Africa has had more countries than any other region among the group of "innovation achievers" – countries that perform better than their level of development would predict. This year, Kenya, Madagascar, Malawi, Mozambique, Rwanda, and Uganda stood out.
"As economic growth in Sub-Saharan Africa is slowing, the GII 2016 shows that [the region] must preserve its current innovation momentum, while continuing to diversify economies away from oil production and commodity revenues," noted WIPO.
Average regional performance shows strengths in the ease of starting a business, information and communication technologies (ICTs), business-model creation, and relative expenditure on education, with weaknesses in firms conducting global research and development, high-tech exports, the quality of local universities and number of scientific publications.
The press release further added that in general, further efforts are required in Human capital, Research and Infrastructure.
Highlighting the importance of investment in improving innovation quality as essential for closing the "innovation divide", co-editor Soumitra Dutta, Dean at the Cornell College of Business pointed out that: "While institutions create an essential supportive framework for doing so, economies need to focus on reforming education and growing their research capabilities to compete successfully in a rapidly changing globalized world."
The report also found that Europe benefits from comparatively strong institutions and well-developed infrastructure, while room for improvement is found in business sophistication and knowledge and technology outputs.
The WIPO press release also noted that Europe did particularly well in environmental performance, ICT access, and school life expectancy. At the same time, it noted that there is room for improvement in research and development, financed by businesses, research and development financed by foreign firms, high-tech exports, and international patent filings.
Pointing to the benefits of innovation, Bruno Lanvin, INSEAD Executive Director for Global Indices, and co-editor of the report said, "Some may see globalization as a trend in search of its 'second breath.' Yet, the relative contraction of international trade and investment flows does give even more strategic importance to the two sides of global innovation: on one hand, more emerging countries are becoming successful innovators, and on the other hand, an increasing share of innovation benefits stem from cross-border co-operation."
The Global Innovation Index
The Global Innovation Index 2016 (GII) explores the rising share of innovation carried out via globalized innovation networks, finding that gains from global innovation can be shared more widely as cross-border flows of knowledge and talent are on the rise. It also concludes that there is ample scope to expand global corporate and public R&D cooperation to foster future economic growth.
At the national level, the report says that innovation policies should more explicitly favour international collaboration and the diffusion of knowledge across borders. New international governance structures should also aim to increase technology diffusion to and among developing countries.
Published annually since 2007, the GII is a leading benchmarking tool for business executives, policy makers and others seeking insight into the state of innovation around the world. Policymakers, business leaders and other stakeholders use the GII to evaluate progress on a continual basis.
The WIPO press release added that this year's study benefited from the experience of its Knowledge Partners, A.T. Kearney and IMP³rove – European Innovation Management Academy, the Confederation of Indian Industry and du, as well as of an Advisory Board of international experts.
The core of the GII Report consists of a ranking of world economies' innovation capabilities and results. Recognizing the key role of innovation as a driver of economic growth and prosperity, and the need for a broad horizontal vision of innovation applicable to developed and emerging economies, the GII includes indicators that go beyond the traditional measures of innovation such as the level of research and development.
Uneven progress on clean energy technologies faces further pressure from the Covid-19 crisis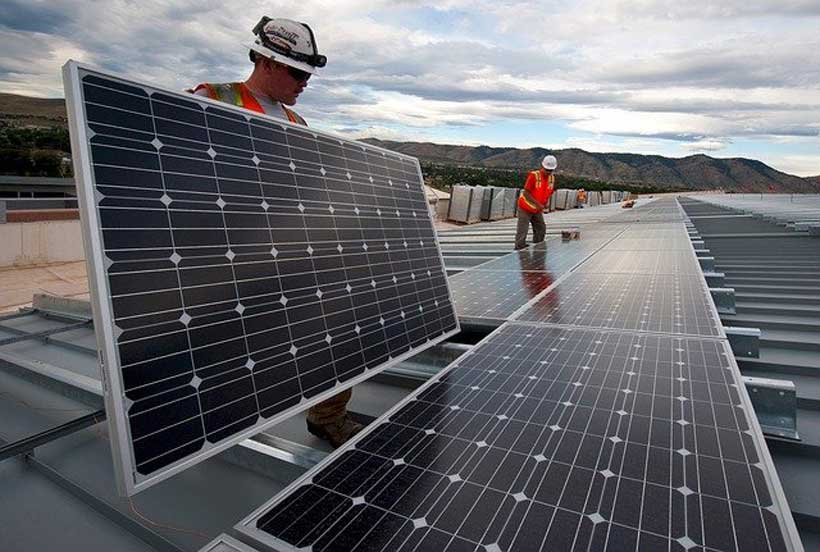 The International Energy Agency's latest and most comprehensive assessment of clean energy transitions finds that a majority of technologies and sectors are failing to keep pace with long-term climate, air pollution and energy access goals. The Covid-19 crisis could further impede clean energy progress, underscoring the urgent need for ambitious government action to meet sustainability goals.
The latest Tracking Clean Energy Progress report assesses a full range of energy technologies and sectors to provide a definitive snapshot of clean energy progress in 2019. Only 6 out of 46 technologies and sectors were "on track" with the IEA's Sustainable Development Scenario, which maps out pathway to reach the goals of the Paris Agreement on climate change, deliver universal energy access and significantly reduce air pollution. Another 24 technologies showed some progress while 16 technologies were "off track."
Examples of technologies that remained "on track" by the end of 2019 include electric vehicles, lighting and data centres, but these account for only a small share of potential emissions reductions in the Sustainable Development Scenario.
Two technology areas have been downgraded in this year's update, and not a single technology or sector has been upgraded. Nuclear power is now "off track" as new nuclear capacity brought online in 2019 was only half the amount added in 2018. Energy storage – previously "on track" – has been downgraded as annual installations fell for the first time in nearly a decade.
Many of the largest sources of global emissions remain "off track." The power sector accounts for around 40% of energy-related CO2 emissions but remains "off track" for the third year in a row. Power sector emissions fell by only 1.3% in 2019, well short of the 4% annual average reduction through 2030 that is envisaged in the Sustainable Development Scenario. The buildings sector also remains off track, with emissions rising again in 2019 to an all-time high. Another concerning development was the slowdown in fuel economy improvements around the world as car buyers continued to purchase bigger vehicles.
The Covid-19 crisis is disrupting important progress that has been achieved in key areas in recent years while also stunting advances in a wider range of technologies whose growth was already facing challenges. For example, a prolonged period of economic weakness and low fossil fuel prices may delay some clean energy investments. Sustainability and climate issues may slip down political agendas. Cash-strapped societies may continue to use their existing stock of vehicles, buildings, appliances, energy infrastructure and industrial facilities rather than replacing them with less carbon-intensive alternatives.
"There were warning signs even before the crisis, which is now threatening to further slow the development of clean energy technologies," said Dr Fatih Birol, the IEA Executive Director. "This is not the time to take our foot off the pedal. Our latest findings make clear the urgent need for governments to do more to foster the growth of these technologies, which can create jobs, stimulate economic growth and also help us accelerate transitions to cleaner energy systems."
This year's release of updated figures comes with a sector-by-sector summary of Covid-19 impacts, which will be followed in the coming days by an article examining key emerging issues that the crisis is creating for clean energy technologies. In the autumn, a major report will review all relevant data from the first half of 2020 more comprehensively.
In the coming weeks, the IEA will also publish two important reports focused on accelerating clean energy transitions. On 18 June, the World Energy Outlook Special Report on Sustainable Recovery will provide actionable recommendations on how governments' stimulus packages and policy plans can boost employment and economic activity while building more modern, resilient and clean energy systems. This will be followed on 2 July by a special report under the Energy Technology Perspectives series that will identify ways policy makers can drive the innovation in clean energy technologies that will be needed to meet long-term decarbonisation objectives.
The Tracking Clean Energy Progress report provides a comprehensive, rigorous and up-to-date analysis of clean energy transitions across a full range of technologies and sectors. It makes use of the IEA's unique understanding of markets, modelling and energy statistics to track and assess technology progress in terms of deployment, performance, investment, policies and innovation. The report highlights recommended actions for governments, industry and other key actors in the global energy system. It also draws on the IEA's extensive global technology network, which includes 6,000 researchers across nearly 40 Technology Collaboration Programmes.
Tracking Clean Energy Progress is part of the IEA's broader efforts to track energy transitions in order to help inform decision-makers as they consider where to focus innovation, investment and policy attention with the aim of achieving climate and sustainable development goals.
Philippines drug campaign directive seen as 'permission to kill'
A campaign to eradicate illegal drugs in the Philippines that began in 2016 has led to the killing of at least 8,600 people but the real figure could be three times that number, the UN human rights office, OHCHR, said on Thursday. In a report citing "near-impunity" for the killings, which have continued along with other alleged abuses during the COVID-19 pandemic, the UN office noted that the High Commissioner for Human Rights stood ready to assist "credible efforts towards accountability", both nationally and internationally.
"The Philippines faces major challenges – structural poverty, inequality, armed conflict, frequent natural disasters, and now the COVID-19 crisis", Michelle Bachelet said in a statement, adding that it was "vital the Government's responses be grounded in human-rights approaches…Unfortunately, the report has documented deep-seated impunity for serious human rights violations, and victims have been deprived of justice for the killings of their loved ones. Their testimonies are heartbreaking."
'Neutralization' of suspects
According to the report – mandated by the Human Rights Council in Geneva in 2019 amid widespread international concern – police forces received a "command circular" containing terminology referring to the "negation" and "neutralization" of drug suspects, echoing pledges made by President Rodrigo Duterte.
"This ominous-sounding language was never really defined in this command circular, but this language, coupled with verbal encouragement at the highest level of government for police to kill drug suspects, may have been interpreted as permission to kill", co-author Ravina Shamdasani said.
She noted that raids on private households were routinely carried out without warrants, while police reports where alleged drug suspects had been killed, shared "very similar
language", raising the question whether they had been completed "pro forma", rather than describing operations as they really happened.
Self-defence in question
Ms. Shamdasani also highlighted police claims of "self-defence" after it was found that officers "repeatedly recovered guns bearing the same serial numbers from different victims in different locations", suggesting some victims were unarmed at the time of their killing.
Arrests of suspected drug offenders have also contributed to a 534 per cent prison congestion rate – among the highest in the world, the UN report noted.
Anti-terror law 'makes things much worse'
The report also warned that proposed new anti-terror legislation grants even more sweeping powers to security services.
Among Government proposals are extensions to the length of time individuals can be held for questioning without warrant, from three days to potentially more than three weeks.
"This new proposed anti-terrorism law makes it much worse," Ms. Shamdasani insisted. "There is much more discretion given to the authorities in their designation of individuals and organisations as terrorists, there is really not the opportunity for individuals to present their case (and) there's no explicit provision, mandating a hearing."
These concerns come amid a backdrop of "the vilification of dissent", the UN official continued, along with attacks against those critical of the authorities that the report insists are "increasingly institutionalized and normalized in ways that will be very difficult to reverse".
Civil society victims
According to OHCHR, between 2015 and 2019, at least 248 human rights defenders, legal professionals, journalists and trade unionists, have been killed in relation to their work in the Philippines.
Highlighting reports of death threats and the harassment of human rights defenders, Ms. Shamdasani explained that this included posters "that are plastered across, for example, Negros Island, where human rights defenders are called terrorists. They are 'red tagged' and they're equated with the terrorist wing, the armed wing of the Communist Party…In
many of these posters, human rights defenders who were depicted were subsequently killed."
Successive administrations had placed "an overarching focus on public order and national security" at the expense of human rights, Ms. Shamdasani said, suggesting that current Government policy represented a "continuum" of previous administrations.
"Of course, preventing and countering of violent extremism is important and tackling the impact of illicit drugs and crime is very important," she explained, "but it is essential that this be done in line with the international human rights obligations of the State, in line with the due process rights of individuals, otherwise you are trying to resolve one issue by perpetrating massive human rights violations."
COVID lockdown enforcement
The arrival of the new coronavirus had not caused a change in Government security policy, the report noted, with killings confirmed of drug suspects and human rights defenders in the first four months of the year.
"The violations that we document in the report are very much ongoing", said Ms. Shamdasani. "The killing and the campaign against illegal drugs are not over, even in the context of the COVID pandemic."
Attacks against human rights defenders and raids on the houses of civil society activists have continued, the OHCHR official added, along with the filing of sedition charges against political opponents and the criminalisation of dissent on social media.
"There are also concerns about the use of force in the enforcement of quarantine", she said. "We've seen worrying reports of people being humiliated, there was one report of young people being held in dog cages in the sun" for breaking curfew.
The OHCHR report is based on 893 written submissions, with substantial input from the Government of the Philippines, analysis of legislation, police reports, court documents, videos, photos and other open source material, as well as interviews with victims and witnesses.
It is due to be discussed at the next UN Human Rights Council session.
India must follow Supreme Court orders to protect 100 million migrant workers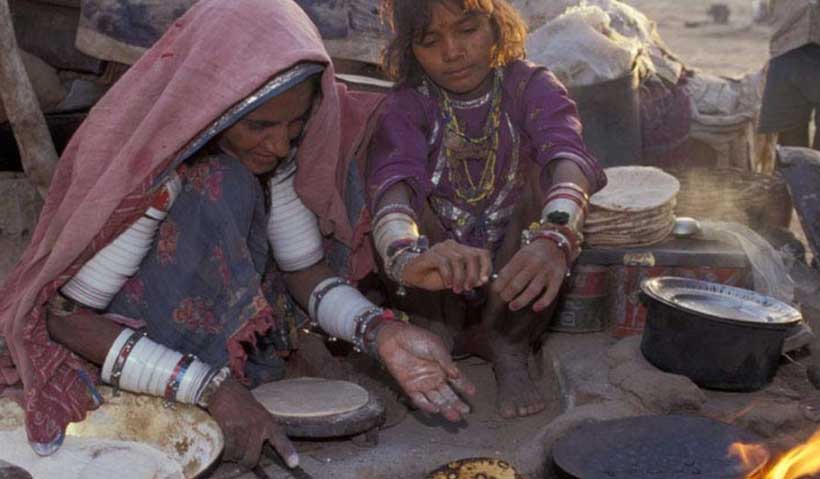 The Indian Government must urgently comply with a Supreme Court order to ensure the wellbeing of more than 100 million migrant workers, after coronavirus measures left them jobless, forcing them to travel long distances home, UN independent human rights experts said on Thursday.
"We are appalled at the disregard shown by the Indian Government towards internal migrant laborers, especially those who belong to marginalized minorities and lower castes", said the Special Rapporteurs on the right to housing, Balakrishnan Rajagopal, and on extreme poverty, Olivier De Schutter.
Instead of protecting their rights, the experts maintained that the Government has not only failed to address migrants' "dire humanitarian situation" but further exacerbated their vulnerability, "with police brutality and by failing to stop their stigmatization as 'virus carriers'".
Heed the Supreme Court
After losing their income and with many migrants forced by their landlords to vacate their homes, the experts said many were living in intolerable conditions, hungry and without shelter, saying: "We hope the Supreme Court order will be promptly implemented and help to dramatically improve the situation of internal migrant workers".
The Supreme Court has ordered the Government to properly register them, ensure free transportation and provide the migrants with shelter, food and water until they reach their homes.
Moreover, railway companies are mandated to ensure trains are available to transport them back to home villages, as requested by the Government.
Inadequate relief
Many internal migrants have also been assaulted by police for violating the sudden lockdown orders put in place by the Indian Government on 24 March, which, that took no account of the difficulties many vulnerable people faced in complying with them.
"While we applaud the Government's efforts so far to provide 'relief packages' for people living in poverty, and to schedule extra train rides, these have been clearly inadequate and insufficient due to the vast majority of internal migrant workers not qualifying for relief packages, and the lack of coordination among state governments for the transportation of internal migrants", the independent experts said.
Although the scale of the COVID-19 crisis in India is "testing the Government's commitment to protect the rights of the most vulnerable members of society", they maintained that by urgently assisting internal migrant workers, in compliance with Supreme Court's order, "it will give the Government the opportunity to show its willingness to comply with its responsibilities under human rights law."
The experts' call, also conveyed directly to the Indian Government, has been endorsed by Special Rapporteur on the right to food, Michael Fakhri; the Special Rapporteur on the right to physical and mental health, Dainius Pūras; and the Special Rapporteur on minority issues, Fernand de Varennes.
Special Rapporteurs and independent experts are appointed by the Geneva-based UN Human Rights Council to examine and report back on a specific human rights theme or a country situation. The positions are honorary and the experts are not UN staff, nor are they paid for their work.