Trump wrong … again – This time on suicide bombing
That perception is prelude to reality is implicit. We believe it in our bones. But it is not always so, particularly in the case of suicide bombing. For example, our gut reactions for prevention fed by Donald Trump would only exacerbate the situation. Another misconception: the origins of suicide bombing do not lie with jihadi groups.
So asserts the University of Chicago's Robert Pape, a political science professor and an expert on the subject who directs CPOST (Chicago Project on Security and Terrorism). Among other things, the project compiles a Suicide Attack index in which data are gathered combing through media, and from reports by the terrorist groups themselves. One of its findings is that large-scale attacks like in Paris and Nigeria reached a 12-year high in 2015 without signs of a let-up. This year we have already had Kabul in July and Quetta, Pakistan this month. The Nice truck driver who mowed down the strollers on the Promenade des Anglais, Mohamed Lahouaiej Bouhlel, had a history of petty crime and violence against women. He was also disturbed and had stopped taking his medication — clearly not the genuine article.
On Monday (August 8), lawyers had gathered at the Government Hospital, Quetta for a procession to mourn a prominent lawyer, shot dead earlier in the day. His body was about to be brought out when a suicide bomber struck, killing 70 and wounding more than 120. It is significant that suicide and terrorist bombings of civilians was a rarity until Pakistan joined the US war on terror aimed initially at Taliban rule in Afghanistan — last month's bombing in Kabul killing 80 people points to US inability to bring stability after almost 15 years. Mr. Trump, it ain't that easy to eradicate these movements.
What has Professor Pape learned from his research? First, his research is persuasive that suicide terrorism is a direct consequence of military intervention, more so in territory prized by the adversaries.
They fight back and lacking advanced weapons and the equipment of modern militaries, suicide bombing becomes by default the most effective weapon at their disposal. The data clearly reveal the effectiveness of the method for roughly a third of suicide attacks enable these groups to seize and hold territory.
Next, Pape's data challenge the common perception — Mr. Trump take note — that suicide bombing is a tactic employed only by Islamic radicals. No, it was the secularist Tamil Tigers in Sri Lanka fighting a Tamil-Sinhalese war against a militarily superior enemy, who pioneered this modern phenomenon as a war tactic. They bombed the military; they bombed civilians in the city; they even used a Tamil woman wearing a suicide vest to kill Rajiv Gandhi, the then Indian Prime Minister who was trying to mediate a solution. From 1980 to 2003, Pape's data show they launched more suicide attacks than any other group, including Hamas and Islamic Jihad in Israel-Palestine.
One might add that terrorist bombings without suicide have been used even earlier in numerous struggles for independence: against the British in Cyprus and Kenya; and against the French in Algeria to name a few.
Mr. Trump speaking in Ohio has just unveiled plans to screen immigrants, using as a prop the rise in Syrian refugees. He also stokes fear after each European incident. Well here is news for him on those counts: The Nice lorry incident was carried out by a Frenchman born in Tunisia. The Bataclan attackers last November were Belgian and French nationals of Algerian and Moroccan descent. The axe-wielding teenager on the German train was from Afghanistan. No Syrians. No Libyans. And then there are numerous (sadly) incidents of an individual, not an immigrant, going berserk in the US.
To the extent there can be any answers, Pape's stem from his data. And what do they reveal? After reaching an annual peak of about 525 in 2007, attacks were on a steady decline down to about half. Then came the Libyan intervention and Syria in quick succession. Following the escalation of the conflict in Syria (the end of 2011 into early 2012) they had risen dramatically: soaring 56 percent in 2012 over the previous year which had itself shown a 12 percent increase; then a 22 percent rise in 2013 to reach a new high of 600 in 2015 with no let-up in 2016. Military intervention results in more attacks. The data could not be clearer.
Limit military intervention, says Professor Pape — again Mr. Trump take note. Focus on improving domestic security. And support stable governance to benefit local people not just American interests — usually corporate, if the past is a guide. It is a simple recipe and brings to end the destabilizing, unwinnable, endless wars. In the end, "political solutions are the true lasting solutions," adds the professor. Sound advice, both for interventionists and oppressive governments.
UN launches new framework to strengthen fight against terrorism
United Nations Secretary-General António Guterres launched a new Organization-wide framework on Thursday to coordinate efforts across the peace and security, humanitarian, human rights and sustainable development sectors.
Termed the UN Global Counter-Terrorism Coordination Compact, the framework is an agreement between the UN chief, 36 Organizational entities, the International Criminal Police Organization (INTERPOL) and the World Customs Organization, to better serve the needs of Member States when it comes to tackling the scourge of international terrorism.
Speaking at the first meeting of the Compact's Coordination Committee, at the UN Headquarters, in New York, Mr. Guterres highlighted the need to ensure full respect for international human rights standards and rule of law in countering terrorism.
"Policies that limit human rights only end up alienating the very communities they aim to protect and which normally have every interest in fighting extremism," he said, adding that as a result "such policies can effectively drive people into the hands of terrorists and undermine our efforts on prevention."
He also urged greater vigilance against the misuse of emerging technologies such as artificial intelligence, drones and 3D (three-dimensional) printing, as well as against the use of hate-speech and distortion of religious beliefs by extremist and terrorist groups.
According to the UN Office of Counter-Terrorism, the Coordination Committee will oversee the implementation of the Compact and monitor its implementation. It is chaired by UN Under-Secretary-General for counter-terrorism, Vladimir Voronkov.
At its meeting, the Coordination Committee also discussed strategic priorities for the next two years, based on the sixth review of the Global Counter-Terrorism Strategy, relevant Security Council resolutions and UN Counter-Terrorism Executive Directorate (CTED) assessments as well as Member States requests for technical help.
It also looked into the organization of work and ways to improve the delivery of an "All-of-UN" capacity-building support to Member States.
The UN Global Counter-Terrorism Coordination Compact Task Force will replace the Counter-Terrorism Implementation Task Force, which was established in 2005 to strengthen UN system-wide coordination and coherence of counter-terrorism efforts.
ISIL's 'legacy of terror' in Iraq: UN verifies over 200 mass graves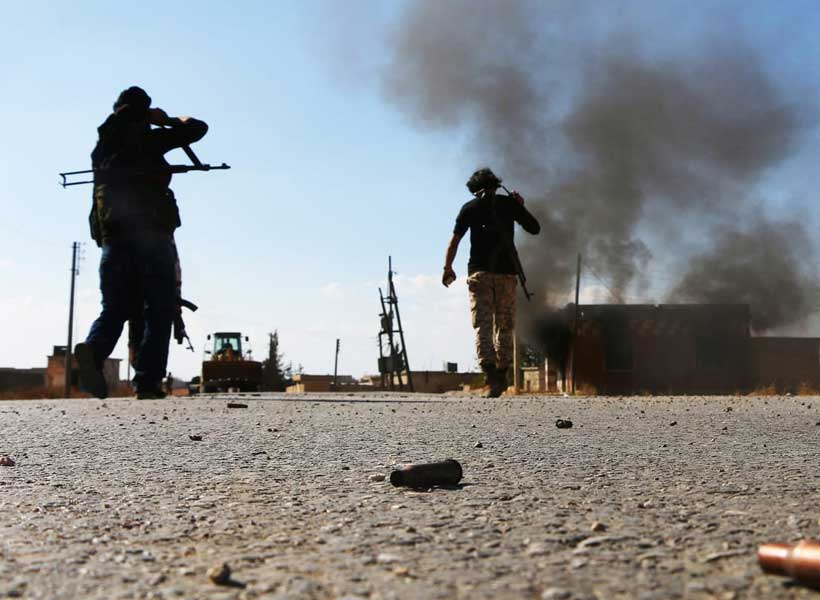 Investigators have uncovered more than 200 mass graves containing thousands of bodies in areas of Iraq formerly controlled by the Islamic State of Iraq and the Levant (ISIL/Da'esh), according to a United Nations human rights report out on Tuesday.
The Office of the UN High Commissioner for Human Rights (OHCHR) and the UN Assistance Mission in Iraq (UNAMI) said the 202 mass grave sites were found in governorates of Nineveh, Kirkuk, Salahuddin and Anbar in the north and western parts of the country – but there may be many more.
In the joint report, Unearthing Atrocities, the UN entities said the evidence gathered from the sites "will be central to ensuring credible investigations, prosecutions and convictions" in accordance with international due process standards.
Ján Kubiš, the top UN official in Iraq and the head of UNAMI, said that the mass grave sites "are a testament to harrowing human loss, profound suffering and shocking cruelty."
"Determining the circumstances surrounding the significant loss of life will be an important step in the mourning process for families and their journey to secure their rights to truth and justice," he added.
Between June 2014 and December 2017, ISIL seized large areas of Iraq, leading a campaign of widespread and systematic violations of international human rights and humanitarian law, "acts that may amount to war crimes, crimes against humanity, and possible genocide," the report states.
Traumatized families have the 'right to know'
The UNAMI-OHCHR report also documents the "significant challenges" families of the missing face in trying to find the fate of their loved ones.
At present, they must report to more than five separate authorities, a process that is both time-consuming and frustrating for traumatized families.
Michelle Bachelet, the UN High Commissioner for Human Rights, underscored that the families "have the right to know."
"ISIL's horrific crimes in Iraq have left the headlines but the trauma of the victims' families endures, with thousands of women, men and children still unaccounted for," she said.
"Their families have the right to know what happened to their loved ones. Truth, justice and reparations are critical to ensuring a full reckoning for the atrocities committed by ISIL."
Victim-centred approach needed
Among its recommendations, the report calls for a victim-centred approach and a transitional justice process that is established in consultation with, and accepted by, Iraqis, particularly those from affected communities.
It also urges a multidisciplinary approach to the recovery operations, with the participation of experienced specialists, including weapons contamination and explosives experts and crime scene investigators.
Alongside, it also calls on the international community to provide resources and technical support to efforts related to the exhumation, collection, transportation, storage and return of human remains to families, as well as their identification, particularly by helping strengthen the national Mass Graves Directorate.
The Islamic State's reviving scheme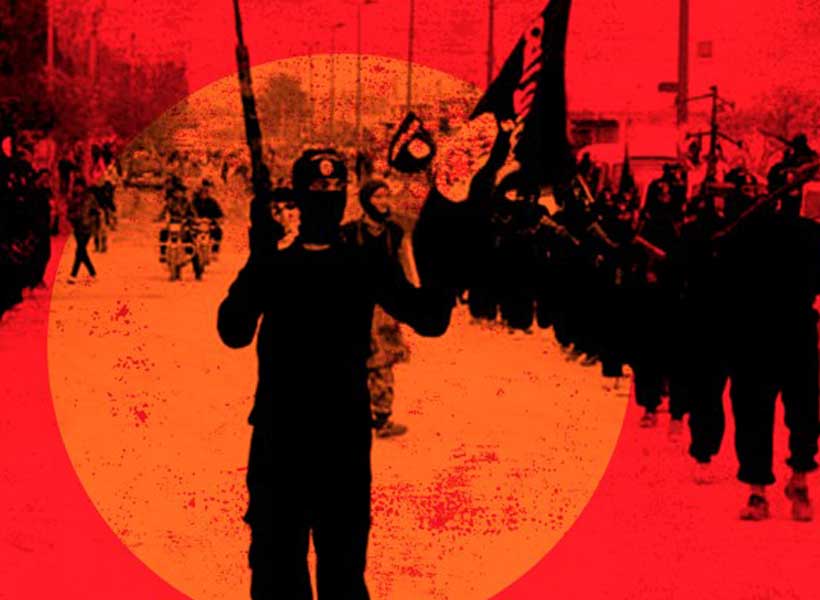 Despite the fact that ISIS lost 98 percent of its controlled territory, it is aiming for a reforming and coming back in the Sunni populated areas in Syria and Iraq. Due to the current war situation and its developed financial resource. ISIS used to relay on the territory under its control to collect billions of dollars through criminal activities such as taxation, extortion, robbery and the illegal sale of the curd oil. Now the group has shown its ability to collect money regardless of controlling large areas.
After the rise of ISIS in 2015 and the takeover of vast areas in Syria and Iraq, its budget estimation reached $6 billion, as a result, the Islamic State is considered as the wealthiest terrorist entity in the history. The question posed is how such a terrorist group budget could become equivalent to a state-nation budget? In 2015 the Islamic State main financial resources were; oil and gaze which gathered about 500$ million in 2015; taxation that generated approximately $360 million in the same year and finally; about $500 million robbed from bank vaults in Mosul.
Today the situation is different, the Islamic State has lost the majority of its territory. The global coalition had destroyed ISIS infrastructures in the Middle East as well as its communication routes and had killed the idea of the hegemonic Islamic caliphate in the region. Meanwhile, the Islamic State is struggling to control the last 2 percent of its territory. Therefore, its revenue stream from the main resources has been rapidly shrinking out.
As a result, ISIS no longer relies on the controlled territory for its financial survival. For example, ISIS leadership may have smuggled around $400 million out of Syria and Iraq. Laundering this money through fake entity is likely to occur especially in Turkey. Some other cash could be converted into valuable items and stockpiled to be used in the future.
The stockpile cash will provide the group with more than enough fund to continue as a clandestine terrorist movement with the ability to conduct campaigns of guerrilla warfare in the region. On the other hand, ISIS has supported its financial situation with a variety of funding portfolio. It has developed a range of criminal activities that do not require controlling territories such as kidnapping for ransom, drug smuggling and trafficking in antiquities.
Over the next years, the international community seeks to provide help for Syria and Iraq to recover. The reconstruction aid could provide an attractive target for the Islamic State and a possible financial boost to its comeback. It is possible that the Islamic State begins skimming off reconstruction contracts, the only way is to establish connections with the local officials which is not difficult for a terrorist entity with a huge amount of cash. Finally, the rise of the Iranian threats in the region reflects in many stakeholder's fears from an Iranian's control through Hezbollah over ISIS past territories. Therefore, a continuing support from regional states to the terrorist group is possible if ISIS adopts a suitable strategy to the supporters interests in the region.
The combination of the criminal activities, the reconstruction plan and the regional states financial support in the future will encourage the Islamic State to regroup and reorganize. For instance, in Kirkuk, the militants created a fake checkpoint to attack security forces earlier this year. Moreover, in Diyala and Saladin, sleeper cells activity began to hit back. The U.S. policy in the Middle East tends to view the war on terror as separate phases while jihadis consider it as one long war. Until the West recognize this, ISIS is likely to come over to repeat its strategy and to reviving the Islamic caliphate project in the future.