Changing face of Middle Eastern geopolitics
It is a recognized reality that the Middle East is divided into two greater blocs, where Syria, Iraq & Hezbollah are spearheaded by Iran (often addressed as shia bloc) and the United Arab Emirates, Bahrain, Egypt, Morocco, Turkey & Qatar are spearheaded by Saudi Arabia (often addressed as sunni bloc). However, a new reality is trending.
The sunni bloc is increasingly experiencing fractures within itself because of the differences of views between two further sub-groupings within the bloc. One group, which is led by Saudi Arabia, includes United Arab Emirates, Bahrain & Egypt. This group opposes any kind of democracy. The other group, consisting of Turkey & Qatar, supports their own version of democracy.
On the otherside, while Pakistan is traditionally allied with Saudi Arabia, its need for national security and energy security has been pushing Pakistan into changing its foreign policy by moving away from 'all-out influence' of Saudi Arabia and taking a more lenient approach with regard to Iran. At the same time, Algeria seems to be moving away from the influence of Saudi Arabia in its attempt to establish regular relations with Iran. Furthermore, the rivalries within the region have been further fuelled by the interferences and interventions of the two military superpowers – the U.S. and Russia.
Traditional blocs
The traditional sunni bloc, which includes Saudi Arabia, Bahrain, United Arab Emirates, Qatar, Morocco and Turkey, are using the sunni brand in order to rally the sunnis around the world behind their back against their rival Iran. On the other side, Iran is playing the same game by using the card of shia-ism in pulling the shias around the world towards its cause of portraying Saudi Arabia an evil power.
Growing Iranian influence in the region
The Iranian influence in the region is growing and such an increasing trend is perceivable from a number of developments. First, Iran-backed Hezbollah and Iranian Revolutionary Guards have been operating inside Syria and Iraq. Secondly, Iran was successful in establishing its influence substantially within the Lebanese social fabric and there is a strong presence of Hezbollah within Lebanon. Thirdly, the Iran-influenced government of Iraq consults with Iran about each and every matter, even on petty issues. Fourthly, a pro-Iranian regime, led by Bashar-al-Assad, is still holding onto power in war-torn Syria, Fifthly, Iran has been increasingly attaining a good control over the shia community within Bahrain which has a shia majority population under the sunni monarch. Sixth, Iran has backed the Houthis, an armed group in Yemen, to successfully capture Yemeni capital Sana, and also to hold onto it for a long while until now. Finally, the nuclear done deal among the six nuclear powers and Iran was a landmark political, diplomatic and economic achievement for Iran, creating the possibility for strengthening Iran's regional influence against its major foe Saudi Arabia.
Saudi-led sub-grouping
Saudi Arabia, Bahrain, United Arab Emirates and Morocco – all share many social, political and economic characteristics in common. The most notable common characteristic is, without any doubt, the fact that all of these countries are monarchies. Any other systems of governance that challenge the state's ruling mechanisms are, at times, checked and balanced through cracking down on such voices that are raised against the monarchy and its governance system.
Egypt, under a dictatorship, has been maintaining good relationship and deep cooperation with Saudi Arabia, because there are many common interests between these two countries. Saudi Arabia prefers to keep the Saudi Arabia's Muslim Brotherhood largely ineffective by making sure that the government of Egypt is neutralizing the organization inside Egypt, from where the organization runs its regional campaigns.
Egypt's current president, Abdul Fatah al-Sisi, came to power by overthrowing the Muslim Brotherhood backed president Mohammad Morsi. Besides keeping Muslim Brotherhood under check in the region, Saudi Arabia needs Egypt for overall balance of power in the region. Availing an ally like Egypt, which is a sunni populated regional military power, gives Saudi Arabia a boost against its regional foes, especially against Iran and Muslim Brotherhood.
Sub-grouping of Qatar & Turkey
The point of views regarding the practice of democracy collides between Saudi Arabia and Qatar. Qatar, despite being a monarchy, supports a version of "so called" Islamic democracy in line with their own interpretation. Because of such a mindset, Qatar has been backing Muslim Brotherhood across the region. The Qatari policy makers, compared to those of Saudi Arabia, do have a lesser harsh approach towards Iran because of the same.
Turkey's ruling Justice & Development Party, otherwise known as the AK Party, professes a "so called" Islamic democracy similar to that of the Muslim Brotherhood. Turkey, among all the regional sunni populated countries, has the least harsh approach towards Iran & the likes (developments centring Syria is an exception though).
There have been incidents of withdrawal of Saudi Arabia, the United Arab Emirates and Bahrain's ambassadors from Qatar over its support for the Muslim Brotherhood across the region, including within Egypt. Saudi authority strongly opposes the Muslim Brotherhood and the organization is banned in United Arab Emirates, Saudi Arabia & Egypt.
At the same time, it is true that while Saudi Arabia, the United Arab Emirates, Bahrain & Egypt have many differences with Qatar & Turkey regarding many aspects of foreign policy, their greater shared and common interests with regard to their rivalry with regional axis of Iran-Iraq-Assad-Hezbollah have been keeping them united.
Algeria moving away from Saudi Arabia towards Iran
Algeria seems to be moving away from the influence of Saudi Arabia in its attempt to establish regular relations with Iran. Algeria, whose influence is increasing across Africa, has been half-hearted regarding its relations with the Arab countries, including Saudi Arabia. There is a clear difference between Algeria and Saudi Arabia regarding their positions, both political and economic, on the Syrian issue. Algeria continues to recognize Bashar-al-Assad's regime, while Saudi Arabia recently hosted the Syrian opposition conference. The crisis in Yemen further complicates matters, as Saudi Arabia, alongwith its Arab allies, is fighting the Houthis and forces loyal to deposed President Abdullah Saleh, while Algeria has proposed a diplomatic initiative and announced its willingness to host the Houthis and Abdullah Saleh loyalists.
Algeria not only refused to participate in the Saudi-led coalition's Operation Decisive Storm in Yemen and establish a joint Arab force, it also refused to participate in the new Islamic Alliance to combat terrorism, led by Saudi Arabia. Saudi Arabia's alleged support towards Morocco in its dispute with the Algerian-allied Polisario Front in the dispute over the Western Sahara only makes the relationship between Algeria and Saudi Arabia worse.
Pakistan's balancing act
Pakistan's relation too with Saudi Arabia is deteriorating amid Pakistan's attempt to draw a balance between its relations with Saudi Arabia and its relations with Iran. While Pakistan is traditionally allied with Saudi Arabia, its need for national security and energy security has been pushing Pakistan into changing its foreign policy by moving away from 'all-out influence' of Saudi Arabia and taking a more lenient approach with regard to Iran.
Both Iran and Pakistan know well that China-Pakistan Economic Corridor (CPEC), which is part of China's initiative to revive the ancient Silk Route, has the potential to transform the economies of Pakistan and, if accommodated of, Iran, India and Afghanistan. CPEC is most likely to bring peace and prosperity not only in Pakistan's conflict-torn Baluchistan, but also in the Pakistan's neighbourhood – South Asia and Central Asia.
Pakistan is now concentrating on neutralizing all the insurgencies inside its territory and on shaping up a business friendly Pakistan. Pakistan's economy is likely to become huge because of the Silk Route Economic Belt initiative led by China. Pakistan will soon, therefore, need huge supply of fuel-energy in order to fuel its economy; and Iran, after withdrawal of economic sanctions, is now able to supply the energy that Pakistan requires. From Pakistan's recent moves, it seems Pakistan is too keen to import oil and gas from Iran in order to enjoy easily accessible energy-supply-destination as Iran is Pakistan's next door neighbour.
Pakistan is already facing an unpleasant situation regarding Saudi-Iran rivalry, particularly in respect to Saudi led coalition's war on Yemen's Houthi militants. Saudi Arabia asked Pakistan for supporting the coalitions' war through sending ground-troops to fight the Houthis in Yemen. Pakistan responded by asking Saudi Arabia to excuse it for not involving in any war that is, in reality, not a direct attack on Saudi's sovereignty. But Pakistan assured Saudi Arabia that it would do anything and everything possible to counter any direct threat to Saudi sovereignty. In short, Pakistan denied Saudi's request to send its own troops to fight a war side by side with Saudi Arabia. Through not involving in Saudi-Iran rivalry within Yemen, Pakistan is making sure that it avoids every possibility of antagonizing Iran.
The aforementioned changes in Pakistan's relation with Middle Eastern countries show that Pakistan is seemingly moving away from the traditional 'all-out influence' of its decades old ally Saudi Arabia, and has been attempting to draw a balance between its relations with Saudi Arabia and its relations with Iran.
Observations
•Today, Middle East, especially the Western Asia, is the most conflict plagued region in the world. With the passing of time, the polarization within the region is only getting worse.
•The Middle East is of strategic importance to the world, particularly because of its supply of oil. Many analysts believe that the U.S.'s plan is to engineer a conflict between Iran and Saudi Arabia in order to make accessibility of the region risky for Russia and China, both of which are trying to reshape the current global order that is led and dominated by the U.S. On the otherhand, many other analysts say that it is Russia, not the U.S., which wants to engineer such a conflict between Iran and Saudi Arabia, and then get the U.S. embroiled into it and drive up the cost of oil, benefitting Russia that is suffering from lower global oil price.
•While Pakistan previously had good relations with the U.S., Saudi Arabia and China, it had awful relations with Russia, India, former Soviet Union and Iran. However, shifts in its balance of foreign relations have been taking place. Pakistan seems to be moving away from the U.S. and Saudi Arabia in its attempt to coming closer to China and Iran.
Saudi Crown Prince Mohammed bin Salman's heady days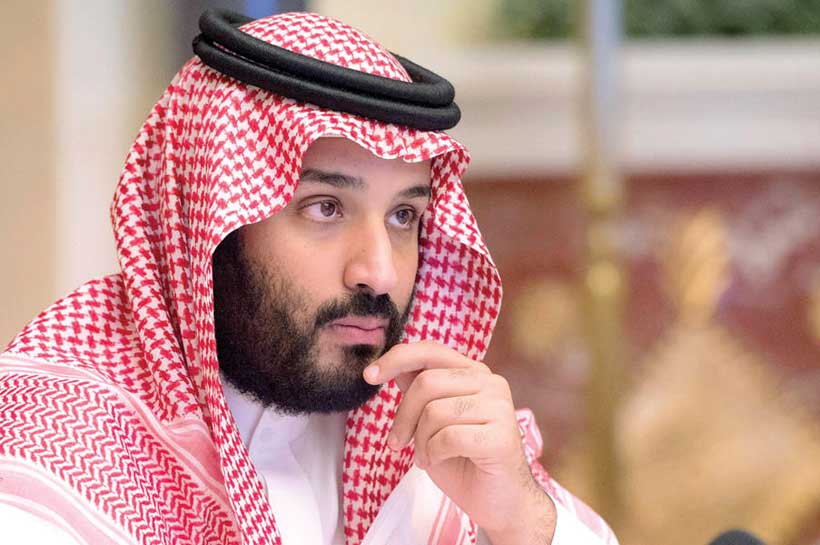 These are heady days for Saudi Crown Prince Mohammed bin Salman.
With King Salman home after a week in hospital during which he had a colonoscopy, rumours are rife that succession in the kingdom may not be far off.
Speculation is not limited to a possible succession. Media reports suggest that US President Joe Biden may visit Saudi Arabia next month for a first meeting with the crown prince.
Mr. Biden called Saudi Arabia a pariah state during his presidential election campaign. He has since effectively boycotted Mr. Bin Salman because of the crown prince's alleged involvement in the 2018 killing of journalist Jamal Khashoggi in the Saudi consulate in Istanbul.
Mr. Bin Salman has denied any involvement but said he accepted responsibility for the killing as Saudi Arabia's de facto ruler.
Mr. Bin Salman waited for his 86-year-old father to return from the hospital before travelling to Abu Dhabi to offer his condolences for the death of United Arab Emirates President Khaled bin Zayed and congratulations to his successor, Mohamed bin Zayed, the crown prince's one-time mentor.
Mr. Bin Salman used the composition of his delegation to underline his grip on Saudi Arabia's ruling family. In doing so, he was messaging the international community at large, and particularly Mr. Biden, that he is in control of the kingdom no matter what happens.
The delegation was made up of representatives of different branches of the ruling Al Saud family, including Prince Abdulaziz bin Ahmed, the eldest son of Prince Ahmed bin Abdulaziz, the detained brother of King Salman.
Even though he holds no official post, Mr. Abdulaziz's name topped the Saudi state media's list of delegates accompanying Mr. Bin Salman.
His father, Mr. Ahmed, was one of three members of the Allegiance Council not to support Mr. Bin Salman's appointment as crown prince in 2017. The 34-member Council, populated by parts of the Al-Saud family, was established by King Abdullah in 2009 to determine succession to the throne in Saudi Arabia.
Mr. Bin Salman has detained Mr. Ahmed as well as Prince Mohamed Bin Nayef, the two men he considers his foremost rivals, partly because they are popular among US officials.
Mr. Ahmed was detained in 2020 but never charged, while Mr. Bin Nayef stands accused of corruption. Mr. Ahmed returned to the kingdomn in 2018 from London, where he told protesters against the war in Yemen to address those responsible, the king and the crown prince.
Mr. Abdulaziz's inclusion in the Abu Dhabi delegation fits a pattern of Mr. Bin Salman appointing to office younger relatives of people detained since his rise in 2015. Many were arrested in a mass anti-corruption campaign that often seemed to camouflage a power grab that replaced consultative government among members of the ruling family with one-man rule.
Mr. Bin Salman likely takes pleasure in driving the point home as Mr. Biden mulls a pilgrimage to Riyadh to persuade the crown prince to drop his opposition to increasing the kingdom's oil production and convince him that the United States remains committed to regional security.
The crown prince not only rejected US requests to help lower oil prices and assist Europe in reducing its dependency on Russian oil as part of the campaign to force Moscow to end its invasion of Ukraine but also refused to take a phone call from Mr. Biden.
Asked a month later whether Mr. Biden may have misunderstood him, Mr. Bin Salman told an interviewer: "Simply, I do not care."
Striking a less belligerent tone, Mohammed Khalid Alyahya, a Hudson Institute visiting fellow and former editor-in-chief of Saudi-owned Al Arabiya English, noted this month that "Saudi Arabia laments what it sees as America's wilful dismantling of an international order that it established and led for the better part of a century."
Mr. Alyahya quoted a senior Saudi official as saying: "A strong, dependable America is the greatest friend Saudi Arabia can have. It stands to reason, then, that US weakness and confusion is a grave threat not just to America, but to us as well."
The United States has signalled that it is shifting its focus away from the Middle East to Asia even though it has not rolled back its significant military presence.
Nonetheless, Middle Eastern states read a reduced US commitment to their security into a US failure to respond robustly to attacks by Iran and Iranian-backed Arab militias against targets in Saudi Arabia and the UAE and the Biden administration's efforts to revive a moribund 2015 international nuclear agreement with Iran.
Several senior US officials, including National Security Advisor Jake Sullivan and CIA director Bill Burns, met with the crown prince during trips to the kingdom last year. Separately, Defense Secretary Lloyd Austin called the crown prince.
In one instance, Mr. Bin Salman reportedly shouted at Mr. Sullivan after he raised Mr. Khashoggi's killing. The crown prince was said to have told the US official that he never wanted to discuss the matter again and that the US could forget about its request to boost Saudi oil production.
Even so, leverage in the US-Saudi relationship goes both ways.
Mr. Biden may need Saudi Arabia's oil to break Russia's economic back. By the same token, Saudi Arabia, despite massive weapon acquisitions from the United States and Europe as well as arms from China that the United States is reluctant to sell, needs the US as its security guarantor.
Mr. Bin Salman knows that he has nowhere else to go. Russia has written itself out of the equation, and China is neither capable nor willing to step into the United States' shoes any time soon.
Critics of Mr. Biden's apparent willingness to bury the hatchet with Mr. Bin Salman argue that in the battle with Russia and China over a new 21st-century world order, the United States needs to talk the principled talk and walk the principled walk.
In an editorial, The Washington Post, for whom Mr. Khashoggi was a columnist, noted that "the contrast between professed US principles and US policy would be stark and undeniable" if Mr. Biden reengages with Saudi Arabia.
Saudi religious moderation: the world's foremost publisher of Qur'ans has yet to get the message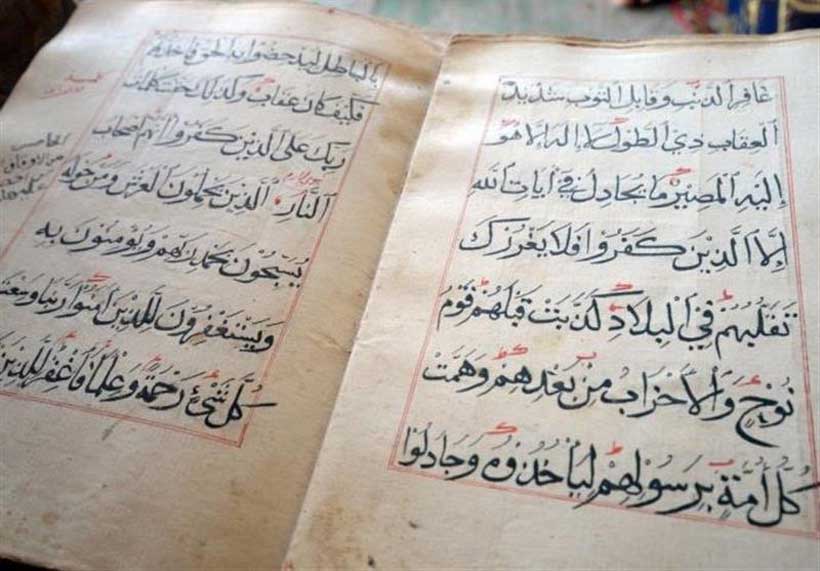 When the religious affairs minister of Guinea-Conakry visited Jeddah last week, his Saudi counterpart gifted him 50,000 Qur'ans.
Saudi Islamic affairs minister Abdullatif Bin Abdulaziz Al-Sheikh offered the holy books as part of his ministry's efforts to print and distribute them and spread their teachings.
The Qur'ans were produced by the King Fahd Complex for the Printing of the Holy Qur'an, which annually distributes millions of copies. Scholar Nora Derbal asserts that the Qur'ans "perpetuate a distinct Wahhabi reading of the scripture."
Similarly, Saudi Arabia distributed in Afghanistan in the last years of the US-backed government of President Ashraf Ghani thousands of Qur'ans produced by the printing complex, according to Mr. Ghani's former education minister, Mirwais Balkhi. Mr. Balkhi indicated that the Qur'ans were identical to those distributed by the kingdom for decades.
Mr. Ghani and Mr. Balkhi fled Afghanistan last year as US troops withdrew from the country and the Taliban took over.
Human Rights Watch and Impact-se, an education-focused Israeli research group, reported last year that Saudi Arabia, pressured for some two decades post-9/11 by the United States and others to remove supremacist references to Jews, Christian, and Shiites in its schoolbooks, had recently made significant progress in doing so.
However, the two groups noted that Saudi Arabia had kept in place fundamental concepts of an ultra-conservative, anti-pluralistic, and intolerant interpretation of Islam.
The same appears true for the world's largest printer and distributor of Qur'ans, the King Fahd Complex.
Saudi Crown Prince Mohammed bin Salman has, since his rise in 2015, been primarily focussed on social and economic rather than religious reform.
Mr. Bin Salman significantly enhanced professional and personal opportunities for women, including lifting the ban on women's driving and loosening gender segregation and enabled the emergence of a Western-style entertainment sector in the once austere kingdom.
Nevertheless, Saudi Islam scholar Besnik Sinani suggests that "state pressure on Salafism in Saudi Arabia will primarily focus on social aspects of Salafi teaching, while doctrinal aspects will probably receive less attention."
The continued production and distribution of Qur'ans that included unaltered ultra-conservative interpretations sits uneasily with Mr. Bin Salman's effort to emphasize nationalism rather than religion as the core of Saudi identity and project a more moderate and tolerant image of the kingdom's Islam.
The Saudi spin is not in the Arabic text of the Qur'an that is identical irrespective of who prints it, but in parenthetical additions, primarily in translated versions, that modify the meaning of specific Qur'anic passages.
Commenting in 2005 on the King Fahd Complex's English translation, the most widely disseminated Qur'an in the English-speaking world, the late Islam scholar Khaleel Mohammed asserted that it "reads more like a supremacist Muslim, anti-Semitic, anti-Christian polemic than a rendition of the Islamic scripture."
Religion scholar Peter Mandaville noted in a recently published book on decades of Saudi export of ultra-conservative Islam that "it is the kingdom's outsized role in the printing and distribution of the Qur'an as rendered in other languages that becomes relevant in the present context."
Ms. Derbal, Mr. Sinani and this author contributed chapters to Mr. Mandaville's edited volume.
The King Fahd Complex said that it had produced 18 million copies of its various publications in 2017/18 in multiple languages in its most recent production figures. Earlier it reported that it had printed and distributed 127 million copies of the Qur'an in the 22 years between 1985 and 2007. The Complex did not respond to emailed queries on whether parenthetical texts have been recently changed.
The apparent absence of revisions of parenthetical texts reinforces suggestions that Mr. Bin Salman is more concerned about socio-political considerations, regime survival, and the projection of the kingdom as countering extremism and jihadism than he is about reforming Saudi Islam.
It also spotlights the tension between the role Saudi Arabia envisions as the custodian of Islam's holiest cities, Mecca and Medina, and the needs of a modern state that wants to attract foreign investment to help ween its economy off dependency on oil exports.
Finally, the continued distribution of Qur'ans with seemingly unaltered commentary speaks to the balance Mr. Bin Salman may still need to strike with the country's once-powerful religious establishment despite subjugating the clergy to his will.
The continued global distribution of unaltered Qur'an commentary calls into question the sincerity of the Saudi moderation campaign, particularly when juxtaposed with rival efforts by other major Muslim countries to project themselves as beacons of a moderate form of Islam.
Last week, Saudi Arabia's Muslim World League convened some 100 Christian, Jewish, Hindu, and Buddhist religious leaders to "establish a set of values common to all major world religions and a vision for enhancing understanding, cooperation, and solidarity amongst world religions."
Once a major Saudi vehicle for the global propagation of Saudi religious ultra-conservatism, the League has been turned into Mr. Bin Salman's megaphone. It issues lofty statements and organises high-profile conferences that project Saudi Arabia as a leader of moderation and an example of tolerance.
The League, under the leadership of former justice minister Mohammed al-Issa, has emphasised its outreach to Jewish leaders and communities. Mr. Al-Issa led a delegation of Muslim religious leaders in 2020 on a ground-breaking visit to Auschwitz, the notorious Nazi extermination camp in Poland.
However, there is little evidence, beyond Mr. Al-Issa's gestures, statements, and engagement with Jewish leaders, that the League has joined in a practical way the fight against anti-Semitism that, like Islamophobia, is on the rise.
Similarly, Saudi moderation has not meant that the kingdom has lifted its ban on building non-Muslim houses of worship on its territory.
The Riyadh conference followed Nahdlatul Ulama's footsteps, the world's largest Muslim civil society movement with 90 million followers in the world's largest Muslim majority country and most populous democracy. Nahdlatul Ulama leader Yahya Cholil Staquf spoke at the conference.
In recent years, the Indonesian group has forged alliances with Evangelical entities like the World Evangelical Alliance (WEA), Jewish organisations and religious leaders, and various Muslim groups across the globe. Nahdlatul Ulama sees the alliances as a way to establish common ground based on shared humanitarian values that would enable them to counter discrimination and religion-driven prejudice, bigotry, and violence.
Nahdlatul Ulama's concept of Humanitarian Islam advocates reform of what it deems "obsolete" and "problematic" elements of Islamic law, including those that encourage segregation, discrimination, and/or violence towards anyone perceived to be a non-Muslim. It further accepts the Universal Declaration of Human Rights, unlike the Saudis, without reservations.
The unrestricted embrace of the UN declaration by Indonesia and its largest Muslim movement has meant that conversion, considered to be apostasy under Islamic law, is legal in the Southeast Asian nation. As a result, Indonesia, unlike Middle Eastern states where Christian communities have dwindled due to conflict, wars, and targeted attacks, has witnessed significant growth of its Christian communities.
Christians account for ten percent of Indonesia's population. Researchers Duane Alexander Miller and Patrick Johnstone reported in 2015 that 6.5 million Indonesian had converted to Christianity since 1960.
That is not to say that Christians and other non-Muslim minorities have not endured attacks on churches, suicide bombings, and various forms of discrimination. The attacks have prompted Nahdlatul Ulama's five million-strong militia to protect churches in vulnerable areas during holidays such as Christmas. The militia has also trained Christians to enable them to watch over their houses of worship.
Putting its money where its mouth is, a gathering of 20,000 Nahdlatul Ulama religious scholars issued in 2019 a fatwa or religious opinion eliminating the Muslim legal concept of the kafir or infidel.
Twelve years earlier, the group's then spiritual leader and former Indonesian president Abdurahman Wahid, together with the Simon Wiesenthal Center in Los Angeles, organised a conference in the archipelago state to acknowledge the Holocaust and denounce denial of the Nazi genocide against the Jews. The meeting came on the heels of a gathering in Tehran convened by then Iranian president Mahmoud Ahmadinejad that denied the existence of the Holocaust.
Iran Gives Russia Two and a Half Cheers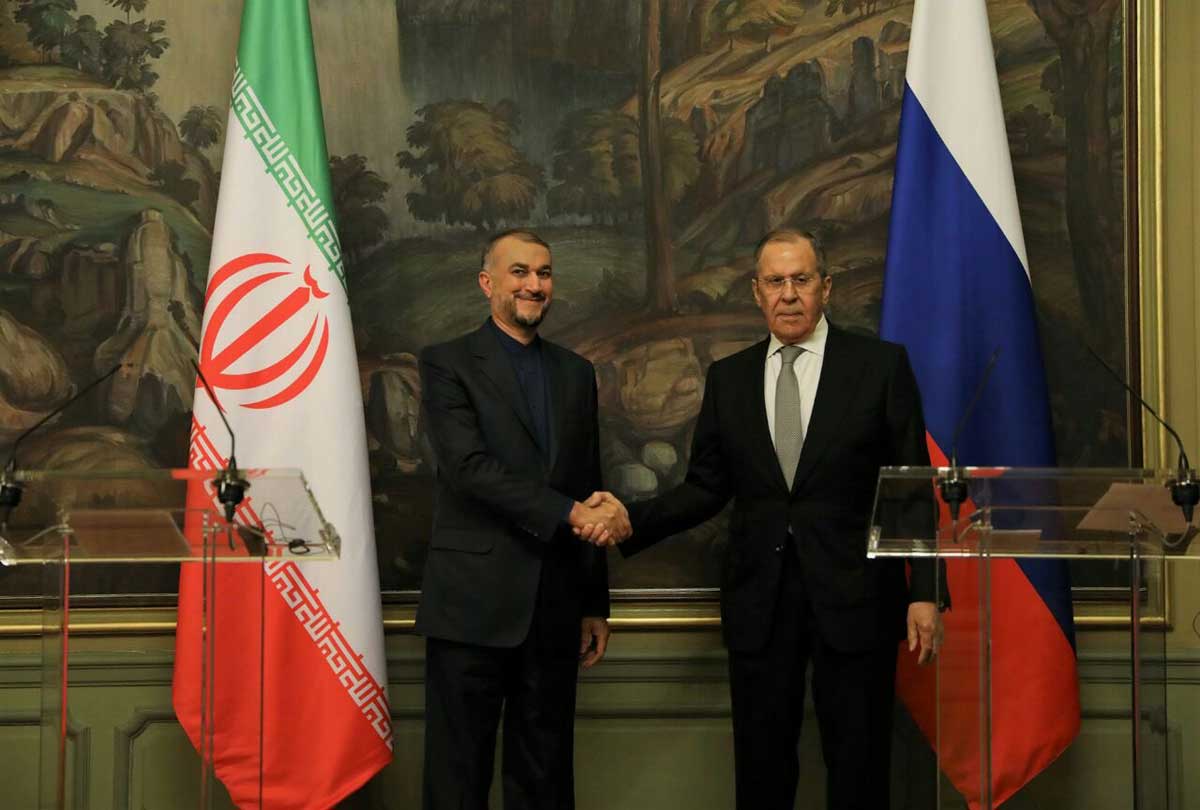 Iran's rulers enthusiastically seek to destroy the liberal world order and therefore support Russia's aggression. But they can't manage full-throated support.
For Iran, the invasion of Ukraine is closely related to the very essence of the present world order. Much like Russia, Iran has been voicing its discontent at the way the international system has operated since the end of the Cold War. More broadly, Iran and Russia see the world through strikingly similar lenses. Both keenly anticipate the end of the multipolar world and the end of the West's geopolitical preponderance.
Iran had its reasons to think this way. The US unipolar moment after 1991 provoked a deep fear of imminent encirclement, with American bases in Afghanistan and Iraq cited as evidence. Like Russia, the Islamic Republic views itself as a separate civilization that needs to be not only acknowledged by outside players, but also to be given ana suitable geopolitical space to project influence.
Both Russia and Iran are very clear about their respective spheres of influence. For Russia, it is the territories that once constituted the Soviet empire. For Iran, it is the contiguous states reaching from the Persian Gulf to the Mediterranean — Iraq, Syria, Lebanon — plus Yemen. When the two former imperial powers have overlapping strategic interests such as, for instance, in the South Caucasus and the Caspian Sea, they apply the concept of regionalism. This implies the blocking out of non-regional powers from exercising outsize economic and military influence, and mostly revolves around an order dominated by the powers which border on a region.
This largely explains why Iran sees the Russian invasion of Ukraine as an opportunity that, if successful, could hasten the end of the liberal world order. This is why it has largely toed the Russian line and explained what it describes as legitimate motives behind the invasion. Thus the expansion of NATO into eastern Europe was cited as having provoked Russian moves. "The root of the crisis in Ukraine is the US policies that create the crisis, and Ukraine is one victim of these policies," argued Supreme Leader Ayatollah Ali Khamenei following the invasion.
To a certain degree, Iran's approach to Ukraine has been also influenced by mishaps in bilateral relations which largely began with the accidental downing of a Ukrainian passenger jet by Iranian surface-to-air missiles in January 2020, killing 176 people. The regime first denied responsibility, and later blamed human error.
Iran, like several other of Russia's friends and defenders, the ideal scenario would have been a quick war in which the Kremlin achieved its major goals.
Protracted war, however, sends a bad signal. It signals that the liberal order was not in such steep decline after all, and that Russia's calls for a new era in international relations have been far from realistic. The unsuccessful war also shows Iran that the collective West still has very significant power and — despite well-aired differences — an ability to rapidly coalesce to defend the existing rules-based order. Worse, for these countries, the sanctions imposed on Russia go further; demonstrating the West's ability to make significant economic sacrifices to make its anger felt. In other words, Russia's failure in Ukraine actually strengthened the West and made it more united than at any point since the September 2001 terrorist attacks on the US.
A reinvigorated liberal order is the last thing that Iran wants, given its own troubled relations with the collective West. The continuing negotiations on a revived nuclear deal will be heavily impacted by how Russia's war proceeds, and how the US and EU continue to respond to the aggression. Iran fears that a defeated Russia might be so angered as to use its critical position to endanger the talks, vital to the lifting of the West's crippling sanctions.
And despite rhetorical support for Russia, Iran has been careful not to overestimate Russia's power. It is now far from clear that the Kremlin has achieved its long-term goal of "safeguarding" its western frontier. Indeed, the Putin regime may have done the opposite now that it has driven Finland and Sweden into the NATO fold. Western sanctions on Russia are likely to remain for a long time, threatening long-term Russian economic (and possible regime) stability.
Moreover, Russia's fostering of separatist entities (following the recognition of the so called Luhansk and Donetsk "people's republics" and other breakaway entities in Georgia and Moldova) is a highly polarizing subject in Iran. True there has been a shift toward embracing Russia's position over Ukraine, but Iran remains deeply committed to the "Westphalian principles" of non-intervention in the affairs of other states and territorial integrity. This is hardly surprising given its own struggles against potential separatism in the peripheries of the country.
Many Iranians also sympathize with Ukraine's plight, which for some evokes Iran's defeats in the early 19th century wars when Qajars had to cede the eastern part of the South Caucasus to Russia. This forms part of a historically deeply rooted, anti-imperialist sentiment in Iran.
Iran is therefore likely to largely abstain from endorsing Russia's separatist ambitions in Eastern Ukraine. It will also eschew, where possible, support for Russia in international forums. Emblematic of this policy was the March 2 meeting in the United Nations General Assembly when Iran, rather than siding with Russia, abstained from the vote which condemned the invasion.
Russia's poor military performance, and the West's ability to act unanimously, serve as a warning for the Islamic Republic that it may one day have to soak up even more Western pressure if Europe, the US, and other democracies act in union.
In the meantime, like China, Iran will hope to benefit from the magnetic pull of the Ukraine war. With so much governmental, military and diplomatic attention demanded by the conflict, it will for the time being serve as a distraction from Iran's ambitions elsewhere.
Author's note: first published in cepa