Of AFSPA and Women in Kashmir: A Perspective
Armed forced Special powers Act (1958) is indeed a draconian law given its ramifications in any conflict zone of India. Manipur's Irom Sharmila was on a hunger strike for 16 long years but the state never respected the protest by her and ultimately Irom called off her strike on August 9,2016 and is planning to join mainstream politics to change the system.
She is being advised not to give up her hunger strike and even threatened by extremists of dire consequences. AFSPA has literally became a state agency of exploitation right from Kashmir to Manipur putting women at extreme risk of rape, molestation and even murder.
Tripura's Manik Sarkar government's decision on revoking AFSPA recently was much hailed in public and intellectual circles however, the ripple effect as expected was the fresh revival of the incessant demand for revocation of AF(JK)SPA in Jammu and Kashmir. While it was argued that the much hyped, much maligned and controversial law in Tripura was revoked through a consistent effort by the State government on the basis of decrease in militancy (violence) related incidents, it is now expected by masses in Kashmir that such a positive development should pave way for Mehbooba Mufti led PDP-BJP coalition government to get the law repealed either fully or partially at least from the less or no vulnerable areas. For impact assessment the key questions that arise are how often AFSPA has been used by Armed Forces as a shield against violation of Human Rights and other aberrations, or is it the excessive politicization of the issue in the State by the mainstream as well as the separatist ideologies which keeps AFSPA tussle always fresh and benefits both and lastly why is it that people still view AFSPA through the prism of past and as a symbol of constant oppression? It will not be wrong to maintain that irrespective of the merits and demerits of AFSPA, the act has been highly politicized and therefore perceived as a draconian law. Perhaps the Centre and the Armed Forces have not done enough to explain the real essence of the act or the fact that despite the act in place, what measures have been adopted to ensure that there is no misuse of the act. Army time and again says that over 97% of the allegations made against them have turned out to be false and action has been taken against those who erred, however there has been no proactive effort to substantiate these claims and trust deficit and sustained enemy perception among masses have also played a disastrous role thereby sustaining confusion and distrust. Contrary to this, adding fuel to the fire, the Defence Ministry finds it proper to blatantly opine that the law is a must if army has to operate in the State. Partially due to the lack of communication and partially due to past acts of omission and commission or excessive politicization, tremendous trust deficit has been generated between the people and the security apparatus which should be addressed on priority. This perceptual difference particularly conflicting views on AFSPA negate all other people friendly efforts of the army undertaken to bridge the army civilian dichotomous. As peace permeates through the minds of the people, the demand for dividends of peace including scrapping of the law, even if partially, as yet another people friendly step, is increasing.
Mass Anger against AFSPA
People friendly voices also opine that AFSPA revocation should find space in Prime Minister's promise of deliveringInsaniyat (humanity) and Jamhooriyat (democracy) in the State of Jammu and Kashmir. However, security experts maintain that before analyzing the arguments and counter arguments, it will be proper to take a look at the similar contemporary provisions existing in other countries besides ground realities where insurgency undoubtedly has come down and active militancy has declined considerably but the intensity of threats across the border and terror machine has remained constant. Having seen the provisions adopted by various countries for dealing with insurgency, it will be apt to analyze the views of Army on AFSPA and its repeal. Army somewhat seems to believe that AFSPA is neither as draconian as it has been made to look nor it has been used in the manner as it is projected. Any excesses that may have taken place in the past have been verified and actions against erring personnel have been taken as per the law of the land. However, for reasons of empowerment, morale and fear of excessive caution on part of the troops operating under life threatening conditions, such a provision is important. While forces believe that to check misuse of the powers bestowed on Armed Forces, there are do's and don'ts, the Army Chief's ten commandments and force ethos that various levels of headquarters have enforced and there is no question of any violations, however, in the chaos ridden valley violations have occurred in the past and innocents have suffered. Moreover, if army believes that it cannot and it should not operate without the enabling act, there would be a need to build a political consensus between the State and the Centre on the needs of today's security situation. Two elements of the nation's executive cannot have opposite views on such a crucial provision of the security domain. Even as Kashmir reaches the stage of conflict stabilization, fresh threats loom before it in the form of the effects of the turbulent situation in Afghanistan, the entry of the Islamic State and recruitment of local youth within Kashmir.
Therefore a general opinion is held that considering the magnitude of the perceived false allegations, it will be impossible to handle the cases without having serious implications on operational efficiency and morale. However, with the rising consciousness of human rights the very language of the law is considered offensive and treated by civilians as simply against human rights. Arguments about dwindling number of active militants and counter arguments about the uncertainty of turbulence continue to occupy the mind and media space of Kashmir, however without much clarity of thought and action but just a sea of perceptions.
AFSPA Tussle: Some Questions
Why was the law enacted is not difficult to answer. From 1989 onwards Kashmir witnessed law and order collapse and the circumstances in the State turned so grave that Army had to be called in which needed enabling legal provisions like AFSPA. The question of why is it considered draconian, simply citing certain acts of excesses and mishandlings by the Armed Forces justifies the label. The question of who does it suit to label it draconian, not only all those who like to whip up the emotions of the public for their vested interests, but those who suffered under its garb. Given the labels it clearly seems that AFSPA supporters have failed to portray the act correctly. The question also arises whether the Army and the Centre has lost the perception battle on AFSPA and If so, why? We know that the main protagonist in the perception battle is Army which is pitched against host of key players like mainstream political parties and the parallel ideologies but army should never take AFSPA revocation debate like an attack. The question also arises that can a fresh perception battle be undertaken on a different set of ideas? The supporters argue that it is rather an issue of information and awareness and not a perception battle but has become a perception battle today, rather a clash of egos. While sane minds understand excess of hue and cry on AFSPA as propaganda and politicization but they equally acknowledge the people's suffering over past 26 years amid laws like AFSPA and PSA and therefore a fresh debate is needed on the subject. Also the pressing question arises that would a fresh legislation with less offensive language pass muster, along with a fresh label? I think Army must not be averse to any such move as it is true that AFSPA employs objectionable terminology. Also the question of the Supreme Court's Do's and Don'ts, the SOPs of the Army incorporated in 1994 and the Force Ethos of formations? Can they be used to dilute perceptions of the law being draconian? Possibly this is a direction that could lead to acceptance. The Do's and Don'ts enunciated by the Army, the SOP's for conduct of operations, the Rules of Engagement of the Army and various Force Ethos that are adopted need to be clearly explained to the people which is yet to be effectively done. The Army has been traditionally shy of media and therefore partially responsible for the lack of adequate knowledge of people about information which could be game changing.
The last question is how much has the situation changed from 1990 when it was first enacted? Is it sufficient to warrant removal of the law? The issues that need to be addressed at this juncture are not AFSPA but at societal level, radicalization especially of youth needs to be curbed. At political level, a lot including rehabilitation of ex/surrendered/released/retuned militants, development of opportunities, management of education, generation of more economic infrastructure, etc, must be addressed. At diplomatic level, India must use the diplomatic channels to force its hostile neighbor to shun terror as an instrument of foreign policy. Last but not the least, resolution of Kashmir issue as such is a must for lasting peace. The State Government needs to enhance the capabilities of the Police and allied security agencies to take on the Public Order challenges. The question remains that how many times has AFSPA issue been discussed in the Unified Headquarters Meetings or Corps Group Meetings?
On the legal front, it is believed that the law was enacted based on the definition of 'disturbed' , thus giving security forces a mandate and enabling powers to achieve the national security objectives. There is also a feeling that such an unneeded hue and cry is for political diatribes and such a message has gone across and needs to be corrected. However, given the fact that Kashmir has already suffered for decades together sustaining peace and public relief is far more vital than political rhetoric or AFSPA in itself. Therefore, the Centre and Army must adopt a pragmatic approach towards the necessity and possibility of revocation of AFSPA from the areas where it is no more needed. We must acknowledge that any Act of this nature cannot remain in force for ever and the fallouts of the prolonged continuation of the law on the society and even on the image of the Army. Constant army-civilian trust deficit in Kashmir needs to be abridged, and that will only happen if the concerns of the people are addressed and at the moment the AFSPA issue is perhaps the biggest. Simultaneously, the real concerns of the people relate to the PSA, due to which large number of youths has been subjected to arbitrary and prolonged detention, often without trial. The state government need to take a serious view of this and at the same time needs to pursue the issue of revocation of AFSPA seriously in collaboration with the army leadership and the Centre .Amnesty international recently recommended the scrapping of the law in its report titled, "Denied: Failures in accountability for human rights violations by security force personnel in Jammu and Kashmir" calling AFSPA as the primary facilitator of impunity and stated that it does not behove a democratic country like India to have such an act in any of its parts. The perception battle exists as AFSPA has not been portrayed correctly to the people perhaps not reflected well by the forces initially and with the result is has been assumed as draconian and needs a rethink. Notwithstanding the arguments and counter-arguments on revocation of AFSPA, there is surely a need to review the Act. Perhaps enacting a new law that takes into account the past experiences, mishandlings and issues of the Army as well as the Human Rights concerns of the people, is the need of the hour.
AFSPA AND Women in Kashmir
Women have been the victims of the draconian Act in the conflict ridden Kashmir valley. On February 23, 1991, many women were raped in Kunan-Poshpora, twin villages in Kupwara district of Kashmir by soldiers. There are scores of other instances where women in Kashmir or Manipur faced humiliation in the political conflict in terms of rape, sexual humiliation and sexual torture and even killing. From the rape and murder of Manipuri girl Thangjam Manorama to the double rape and murder of Asia-Neelofar in Shopian of Kashmir are testimony to the fact that AFSPA has affected women in the country. Such a law has added to the mass alienation to a greater extent as people feel it empowers the military who commit human rights abuse. AFSPA is the main reason of dichotomy between masses and military and has time and gain being questioned by people who think it is simply a license to kill, torture, arrest and rape.
Last Word
Keeping the fallouts of the prolonged continuation of the law in view, it has been time and again maintained that AFSPA in the state needs a rethink given its tenure, relevance, past human rights violations, mounting public anger, crisis mishandlings and aberrations and constant army-civilian trust deficit. Simultaneously it is being argued by masses and analysts that in case the uncertainty and chaos or violence returns, who can stop the Centre to reinstall the law again. While Home ministry seems considering reduction in possible deployment of central forces in North east states, it should not close its eyes on Kashmir and not just focus on development packages but be serious on the delivery of justice in the State.
Power Politics and Democracy in Pakistan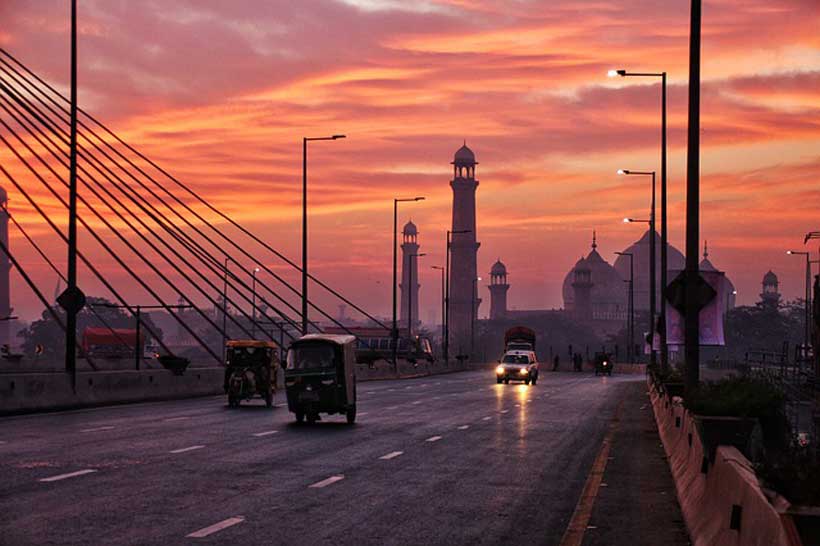 Pakistan politics is boiling hot nowadays, as, all parties conference which was hosted by Pakistan Peoples Party resulted into formation of an alliances named as "Pakistan Democratic Movement". The agenda of Pakistan Democratic Movement (PDM) was set to overthrow the "selected" but not "elected" government of PTI's government under the leadership of Imran khan. PDM comprises of different activities like Parties corner meetings, protests and final and distinctive long March in the beginning of January 2021. The gathering of all opposition parties under a single umbrella is an achievement for opposition stake holders.
To implement the agenda of PDM, on 16 Oct 2020,A power show was arranged in which leaders told Imran Khan that his government's is up. All the leading leaders including Maryam, Bilawal and Fazal Ul Rahmantook the stage to lash out at PM Imran Khan. Moreover, the PPP chairmen outrageously outspoken about the role of Military establishment in domestic politics. He referred to the PM Imran khan's statement that
" civilian government and the military leadership are on the same page", Bilawal said that the selected and selectors will have to come on the opposition page."
The Ex Prime Minister, Nawaz Sharif Openly criticized the COAS, Qamar Javed bajwa and Intelligence agencies head by taking their names and accused them of bringing Imran into power.
The benchmark in civil-military relations in Pakistan merely states that civilians have a distinctive right to be wrong in political affairs. Mostly, pro-military advocates that civilian political leaders have not done their job in providing security, economic development and social cohesions. Civil-military relationships have seen many ups and downs in the past since establishment of Pakistan. In 70 years of age, Pakistan have seen thrice time Dictatorship and very less democratic rule. Generally, in Pakistan politics it is said
" The road to power in Pakistan passes from Rawalpindi but not from the Parliament".
Recently, political parties are criticizing the disturbing role of Military establishment in national politics. This is not a new phenomenon but a common tool of opposition parties to maneuver the narrative. If we turn the pages of history then it is revealed that the leaders of prominent parties are production of military giant.
"The current ruling party PTI chairmen addressing a press conference in the capital said that election 2013 was massively rigged and accused the army of helping the PML-N to win the elections and paved the way for Nawaz Sharif to become a Prime Minister for third time and name brigadier Ranjha for personally supervision of the job to ensure the PML-N as a single largest party."
But, it was the same Imran Khan, who praised the Army and showed consent to invite them for the supervision of elections. He has identified and analyzed the situation that without establishment support, it was impossible to come in power and it is evident how both parties are supporting each other for their interests. The prominent support came on the screen when prime minster and cabinet fully supported the extension bill of Chief of Army Staff.
There is power politics running even within the military institutions over the extension of present chief of army staff because some of Generals were not showing willingness over this action. A group of personnel, who are not satisfied with the extension of Bajwa, is striving to exert pressure on government. The dissent forces are playing cards by using old and manipulative tools to achieve real motives. The same thing was happening when Imran Khan was on strike and frequently using Word "third empire " to decide the political future of Pakistan.
"With old techniques and new faces, backdoor forces are playing out their roles to prove that politics is a dirty garbage of road, to create opportunities to come out of box for more stakes to protect individual as well as a specific group interests."This implies that military is not for war but to fix the broken system. The tactics have been changed but the objectives are same as it were to consolidate more power. Although, constitution of Islamic Republic of Pakistan provide a straight forward directions about the functions of institutions and military is nothing to do with political affairs except defending borders. Undoubtedly, Pakistan is a security state and surrounded by the hostile environment. Pakistan military is should be taken on board while deciding the security issues but they should not be allowed to interfere in the political issues of state.
When we look towards the Pakistan democratic Movement, we see the politicians are the people who have been ruling the Pakistan for almost 20 to 30 years particularly in Sindh, Punjab and Center. Most of them have visited the jails over corruption allegations and pro Imran people argue that they are pressuring the government to get rid of all cases filed against them. On the other hand, PM is not taking this movement seriously as government is fully backed by establishment. In addition to this, PM khan called it a interests group which want NRO from government to protect their historical corruption. In contrast, Pakistan Democratic Movement openly calling for a traditional democracy in Pakistan. Interestingly, this group consists of left, right, central and extremist religious parties. It is a golden opportunity for opposition parties to exploit the economic conditions as government is in difficult situation to handle the economic conditions. The price hike, unemployment and bad governance is adding fuel into the fires for government. Shrinking Economy under the IMF policies demanding high taxes for regulations.
The question is that if political parties are serious about democracy then they should come to the Parliament and make such arrangements which could fulfill the gaps particularly in electoral process. It is no doubt that real democracy exists where representatives are elected not selected. If the political leaders are really keen to fix the system then they should join the hands to move forward for the betterment of Pakistan but not for personal interests. If it does not happen and same situation prevails as it has been prevailing in the past then powerful and hegemon institution would never let the political parties to fix the system.
Human rights violations in India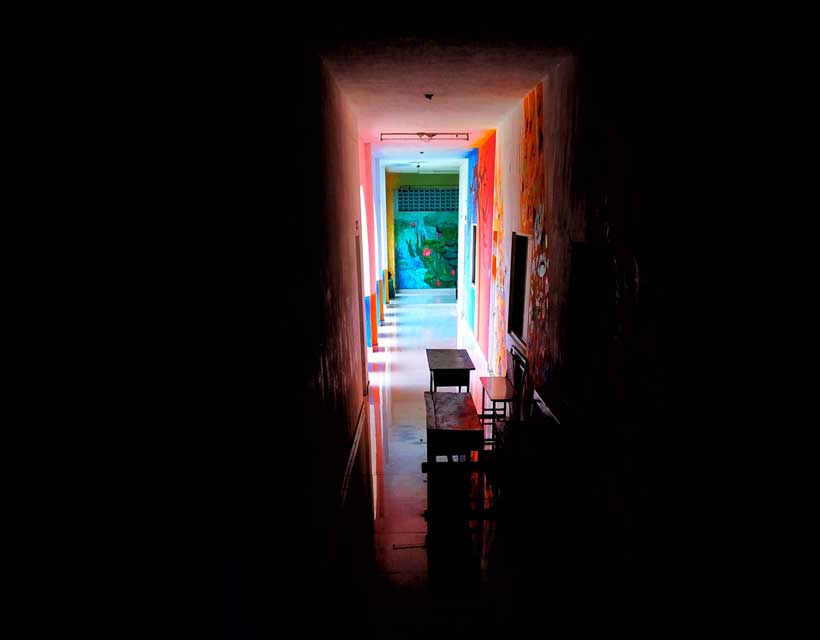 In yet another damning report, the United Nations' High Commissioner for Human Rights, Michelle Bachelet expressed `concern over restrictions on Non-governmental Organisations, arrests of activists and implications of Citizenship Amendment Act.
She `appealed to the Government of India to safeguard the rights of human rights defenders and NGOs, and their ability to carry out their crucial work on behalf of the many groups they represent'. She `expressed regret at the tightening of space for human rights NGOs in particular, including by the application of vaguely worded laws that constrain NGOs' activities and restrict foreign funding'. Besides, she `cited as worrying the use of the Foreign Contribution Regulation Act (FCRA), which a number of UN human rights bodies have also expressed concern is vaguely worded and overbroad in its objective'. The Act prohibits `receipt of foreign funds "for any activities prejudicial to the public interest'. But, it leaves vague definition of the `public interest' ad `prejudicial' to wild imagination of police officers.
The Act, which was adopted in 2010 and was amended last month, has had a detrimental impact on the right to freedom of association and expression of human rights. Amnesty International was compelled to close its offices in India after its bank accounts were frozen over alleged violation of the FCRA. Bachelet noted, `The FCRA has been invoked over the years to justify an array of highly intrusive measures, ranging from official raids on NGO offices and freezing of bank accounts, to suspension or cancellation of registration, including of civil society organizations that have engaged with UN human rights bodies. ..Constructive criticism is the lifeblood of democracy. Even if the authorities find it uncomfortable, it should never be criminalized or outlawed in this way.'
India keeps the UN in dark: The UN Human Rights Committee oversees implementation of the International Covenant on Civil and Political Rights to which India is a party. The Committee found that India did not `show the specific nature of the threat or risks posed, and limit its responses to those necessary and proportionate to address such threat or risks' . India was bound to explain to the Committee that it was invoking `national security and protection of public order as a reason to restrict the right to freedom of association'.
The Committee noted that `more than 1,500 people have reportedly been arrested in relation to the [CAA] protests, with many charged under the Unlawful Activities Prevention Act – a law which has also been widely criticized for its lack of conformity with international human rights standards'.
Bachelet drew attention to arrest and continued detention of the 83-year-old Catholic priest Stan Swamy, a long-standing activist engaged in defending the rights of marginalized groups, despite his poor health. She urged India `to ensure that no one else is detained for exercising their rights to freedom of expression and peaceful assembly, and to do its utmost, in law and policy, to protect India's robust civil society'.
A bird's eye view of India's anti-human laws: India claims to be the "world's greatest democracy". But, the shiny face of democracy has been disfigured by repressive Indian laws like: (1) Indian Armed Forces (Special Powers) Act, (2) Terrorist-Affected Areas (Special Courts) Act, (3) Terrorist and Disruptive Activities (Prevention) Act, 1987 (TADA), and (2) Prevention of Terrorism Act, 2002 (POTA).
The aforementioned laws clothed police and security/armed forces with emergency powers without explicitly abrogating people's fundamental rights under the Indian Constitution (a fundamental right cannot be usurped or altered).
POTA is successor to TADA. The TADA remained in force between 1985 and 1995 (modified in 1987) under the background of the Punjab insurgency and was applied to whole of India. The Act had a sunset provision for lapsing after two years post-commencement, which it did on 24 May 1987. The POTA is just old wine in new bottle. It does not repeal fake cases under TADA. Indian media termed POTA as "draconian'. Verily so as penalties under this law are akin to those stipulated in Draco's code of 610 BC to forestall future revolts by common men. The code provided death penalty for even trivial offences like stealing an apple, or an earthenware utensil.
The POTA attaches evidentiary value to the telephonic, telegraphic and internet conversations. The brutality of the law was brought into limelight when S. A. R Geelani, a Kashmir lecturer in Delhi University was implicated for attack on the Indian parliament (December 13).
POTA was employed to frame cases against several other Kashmiri leaders _ Yaseen Malik, Syed Ali Geelani et al. Despite his frail health (ailing kidney, heart with right ear subjected to micro-surgery), Malik was arrested on March 25 under POTA for receiving ISI's money when he was addressing a press conference at the Hurriyat office. The court acquitted him with observation that there is not an iota of believable evidence against him.
Syed Geelani and his journalist son-in-law, Iftikhar Gilani also were detained under POTA. Funny charges on senior Geelani included: (1) "Being a member of Jamaat-e-Islami, he criticised US war against Afghanistan, and described himself as Pakistani".
Iftekhar Geelani was detained for violation of Official Secrecy Act for possessing information about Indian troops' movement of pre-1996 period. The alleged information was available on the internet. Having failed to make a case against him, police charged him under the Pornographic Act!
POTA features: In what follows, we would review significant features of POTA. It usurps Constitution-of- India safeguards for fundamental rights (part 3, articles 13-35). The rights include "life and liberty of the person" (article 21) and "freedom of expression" (article 19). The POTA also violates article 21 which provides that "no person shall be deprived of his life or personal liberty except according to procedure established by law".
TADA was meant to suppress the Sikhs' freedom movement. POTA is intended to stifle Kashmiris' freedom movement. Due to heavy opposition from the NHRC, human rights organisations and political parties POTA was not introduced as a bill in parliament. Instead, it was promulgated as POTO, Prevention of Terrorism Ordinance.
POTO became POTA on March 26, 2002. POTA as a modified version of TADA, with similar inconsistencies in protection of human rights.
The POTA violates international-human-rights standards, which provide the framework for international protection and promotion of human rights. It is also incompatible with international human rights standards and treaties, particularly the International Covenant on Civil and Political Rights (ICCPR), to which India is a party.
India has signed but not yet ratified the UN Convention against Torture and Other Cruel, Inhuman or Degrading Treatment or Punishment (CAT) to validate torture under POTA. However, notwithstanding non-ratification, adherence to international human rights standards has been upheld by the Supreme Court of India in a number of decisions (for example, Vishaka & Others vs. State of Rajasthan & Others: 1997(6) SCC24).
The Telegraph Act makes intercepts inadmissible as evidence. But POTA allows it. Other rights-suffocative features of POTA include: (1) vague definitions, (2) insufficient pre-trial and trial safeguards, (3) threats to freedom of association and freedom of expression. Ensuing paragraphs highlight the features.
VAGUE DEFINITIONS: Section 3(5) of the POTA, while criminalizing membership of a "terrorist gang" or a "terrorist organisation," does not clearly define what these terms mean. The crime is considered complete upon proof of membership.
Thus POTA provides for criminal liability for mere association or communication with suspected terrorists or expressing political opinions without the possession of criminal intent. Obviously, the section is repugnant to ` the right to freedom of association' enshrined in Article 22 of the ICCPR.
Section 3(8), purports to punish those in possession of information of material assistance in preventing a "terrorist acts". Failure to provide such information is punishable by up to three years' imprisonment.
Section 4 of POTA allows legal presumption that if a person is found in unauthorized possession of arms in a "notified area," he/she is automatically linked with terrorist activity. This along with other provisions undermines the basic right to be presumed innocent until proven guilty.
ARREST: Section 48(2) provides for pre-trial police detention for up to 180 days. This provision contradicts Articles 9(2) and 9(3) of the ICCPR which require that all arrested people be promptly informed of the charges against them and that they are entitled to trial within a "reasonable time", or release.
TORTURE: Torture in police custody is a well-known fact. Section 32 provides that confessions, even those under duress or torture, made to police officers are admissible in trial. This violates Indian Evidence Act, article 14(3) (f) of the ICCPR and article 20(3) of the Constitution of India.
Section 56 of the Ordinance provides for protection from punishment and blanket immunity to police officers who use torture or cruel, inhuman or degrading treatment during interrogations. POTA obviously contradicts India's repeated promises that she is dedicated to eradicating torture".
Efforts on the anvil to refine POTA are nothing but palliatives to cure police brutality. Hence, they are not worth discussing. When asked about the POTA, in an interview to The Hindu, Dato' Param Cumaraswamy, former United Nations Special Rapporteur on Independence of Judges and Lawyers said: "Past experience had shown that draconian legislations did not provide much safety to the state against terrorists or militants but were used only to protect the safety of the government in power". He added, "My concern is that extensive powers given to the executive can always be abused without there being any independent judicial review".
Conclusion: India uses its draconian laws to gag dissent. The Hindu-monk chief minister of India's northern state of Uttar Pradesh regards a cow as a citizen. He directed the police to register cases under National Security Act for offences concerning a cow. One hundred and forty cases were soon registered to terrify the Muslim.
The inescapable conclusion from the above analysis is that the POTA is meant to gag political dissent and crush freedom movements. It baffles one's imagination that POTA has the same goal as Draco's code had 2, 613 years back that is "crush common men's revolt by use of brutal force". POTA is unnecessary in view of India's other equally draconian laws like Indian Armed Forces (Special Powers) Act and Terrorist-affected Areas (Special Courts) Act. These laws allow pre-trial detention of "suspected militants" without disclosing reasons and house searches without warrants. An arrestee is considered guilty until he is proved innocent. An appeal against POTA lies to the inaccessible Supreme Court.
India's fury at Moeed Yousaf's interview?
In an interview with Indian media outlet The Wire, Moeed Yusuf , revealed that India had expressed a "desire for conversation" but said that Pakistan's agreement to talks would be conditional (Talks with India only possible with Kashmir as third party, says SAPM Moeed Yusuf, Dawn 14 Oct 2020) . India quickly denied any offier for talks. Moeed as also his interviewer were quickly dubbed anti-India jihadi.
A leader becomes a traitor the moment he stops singing paeans for "secular democracy". Take Sheikh Abdullah. Barkha Dutt recalls (This Unquiet Land, p. 154) `In a 1948 speech to the United Nations, Sheikh Abdullah … made a blistering defence of the accession to India. Sher-e-Kashmir (Lion of Kashmir) roared, :`I had thought all along that the world had got rid of Hitlers…but what is happening in my poor country I am convinced that they have transmigrated their souls into Pakistan…I refuse to accept Pakistan as a party in the affairs of Jammu and Kashmir'
Dutt says, "Sheikh Abdullah [later] began to talk about possibility of independent Kashmir…Soon after he changed his stance he was jailed and dismissed from office and was not able to lead the state for another twenty years'.
While talking to Cyril Al Maeda in an exclusive interview that appeared on 12th May, Pakistan's former prime minister Sharif had said `Militant organizations are active. Call them non-state actors, should we allow them to cross the border and kill 150 people in Mumbai?' During Kalbushan jhadav'strial, Indian counsel used the MNS statement ` to blame Pakistan for its alleged involvement in sponsoring terrorism in India'.
The factual position is that gullible Sharif had relied on statement by then serving ISI chief Shuja Pasha. Even Pasha's statement was grossly misinterpreted. Pasha never asaid that it was ISI who in any way sponsored the Mumbai operation. Even the USA never trusted interrogation of David Headley who was `linked' to the Mumbai incident.
Let me quote Mohammed Adobo and Etgar Ugur (eds.), Assessing the War on Terror, 2013, Lynne Reiner Publishers, Inc., Colorado 80301 (USA). Chapter V: Pakistan Perfidious Ally in the War on Terror, C. Christine Fair, p. 85)
According to Indian officials who interrogated him after his indictment, David Headley, an American involved in the Mumbai attacks conceded ISI involvement (Jason Burke, "ISI chief aided Mumbai terror attacks: Headley", The Hindu October 19, 2010; Jane Perlez, Eric Schmitt and Ginger Thomson, "US had warnings on Plotter of Mumbai Attack", New York Times, October 17, 2010). US officials have not endorsed this claim. Bt, according to some reports, the current director general of the ISI Shuja Pasha, acknowledged that the persons connected to the ISI were involved in attacks (Woodword, Obama's Wars, pp 46-47). Documentary analysis shows secretive Mumbai trials were translucent (Davidson, Betrayal of India: Revisiting the 26/11 Evidence).
It is a documented fact that India is stroking insurgencies in neighbouring countries. Unlike Kashmir, Bangladesh was not a disputed state like Jammu And Kashmir State. It was an integral part of Pakistan. But, harboured, nurtured, trained and armed Bangladeshi 'freedom fighters'… Some Indian diplomats and RAW cover officers have made startling revelations in their books about involvement in insurgencies or terrorism in neighbouring countries. . For instance, RK Yadav, and B. Raman (The Kaoboys of R&AW: Down Memory Lane) make no bones about India's involvement in Bangladesh's insurgency. They admitted that India's then prime minister Indira Gandhi, Parliament, RAW and armed forces acted in tandem to dismember Pakistan. Raman recalls 'Indian parliament passed resolution on March 31, 1971 to support insurgency. India Gandhi had then confided to Kao that if Mujib was prevented from ruling Pakistan, she would liberate East Pakistan from the clutches of the military junta. Kao, through one R&AW agent, got hijacked a plane Fokker Friendship Ganga of Indian Airlines from Srinagar to Lahore. India's security czar Doval publicly claims that he acted as a spy under a pseudonym in Pakistan for 11 years. India's then army chief, SAM Manekshaw confessed in video interview that India Gandhi ordered him to attack erstwhile East Pakistan. (YouTube: Indian Army Stories of the Indo-Pak War 1971 by Sam manekshaw).
United Nations' view of `accession: Aware of India's intention to get the 'Instrument of Accession' rubber-stamped by the puppet assembly, the Security Council passed two resolutions to forestall the `foreseeable accession' by the puppet assembly. Security Council's Resolution No 9 of March 30, 1951 and affirmative Resolution No 122 of March 24, 1957 outlaws accession or any other action to change status of the Jammu and Kashmir state.
Under hypnotic spell of Indian propaganda, readers naively accept IHK's `assembly' and preceding `instrument of accession' as fait accompli. No sir, they aren't. Aware of India's intention to get the 'Instrument of Accession' rubber-stamped by the sham assembly, the Security Council passed two resolutions to forestall the foreseeable` accession' by the puppet assembly. Security Council's Resolution No 9 of March 30, 1951 and confirmatory Resolution No 122 of March 24, 1957 outlaws accession or any other action to change status of the Jammu and Kashmir state.
`Accession instrument' is a myth, unregistered with the UN. Alastair Lamb, in his book Incomplete Partition (Chapter VI: The accession Crisis, pp. 149-151) points out that Mountbatten wanted India not to intervene militarily without first getting `instrument of accession' from maharajah Hari Singh. Not doing so would amount to `intervening in the internal affairs of what was to all intents and purposes an independent State in the throes of civil conflict'. But, India did not heed his advice. It marched its troops into Kashmir without maharajah's permission _ an act of aggression. Lamb says `timing of the alleged Instrument of Accession undoubtedly affected its legitimacy'(p.172, ibid). She adds `If in fact took place after the Indian intervention, then it could well be argued that it was either done under Indian duress or to regularise an Indian fait accompli'.
He argues that the maharajah was travelling by road to Jammu (a distance of over 350 km). How could he sign the instrument while being on the run for safety of his life? There is no evidence of any contact between him and the Indian emissaries on October 26, 1947. Actually, it was on October 27, 1947 that the maharajah was informed by MC Mahajan and VP Menon (who had flown into Srinagar) that an Instrument of Accession is being fabricated in New Delhi. Obviously, the maharajah could not have signed the instrument earlier than October 27, 1947. The instrument remains null and void, even if the maharajah had actually signed it. The reason, as pointed out by Alastair is that the `signatures' were obtained under coercion. Under law, any undertaking secured through coercion or duress is null and void. She points out Indian troops had already arrived at and secured Srinagar airfield during the middle of October 1947. On October 26, 1947, a further airlift of thousands of Indian troops to Kashmir took place. She questions: "Would the maharajah have signed the Instrument of Accession, had the Indian troops not been on Kashmiri soil?" Isn't it funny that, in the summer of 1995, the Indian authorities reported the original document as lost or stolen?
Lamb concludes (p. 191, ibid):`According to Wolpert, V. P. Menon returned to Delhi from Srinagar on the morning of 26 October with no signed Instrument of Accession. Only after the Indian troops had started landing at Srinagar airfield on the morning of 27 October did V. P. Menon and M. C. Mahajan set out from Delhi from Jammu. The Instrument of Accession, according to Wolpert, was only signed by Maharajah Sir Hari Singh after Indian troops had assumed control of the Jammu and Kashmir State's summer capital, Srinagar'.
It is time the Kashmiris woke up and grab the opportunity to correct their historical blunder. It is `Now or Never'. No more palliatives.
Conclusion: India is unqualified to become a permanent member of Security council as it has flouted international treaties. India is wedded to `might is right' (Noam Chomsky, Rogue States: The Rule of Force in World Affairs). It should be shunned as a rogue state and punished as a pariah states ( Tim Niblock, Pariah States and Sanctions in the Middle East).