ASEAN celebrates its community during 49th anniversary
The Association of Southeast Asian Nations (ASEAN), for the first time as an ASEAN Community, observed its 49th anniversary on 8 August 2016. A celebration was held today at the ASEAN Secretariat in Jakarta, Indonesia.
In his welcome remarks, the Secretary-General of ASEAN, H.E. Le Luong Minh highlighted the progress that ASEAN has achieved in the last 49 years, which enabled ASEAN to play a central role in the evolving regional architecture in helping reduce tensions, maintaining peace, stability and promoting economic and cultural cooperation beyond Southeast Asia. He said, "Indeed, ASEAN has come a long way from the limited aspirations of trade and economic cooperation in its early days in divided southeast Asia with serious security concern."
In her opening speech, Minister of Foreign Affairs of Indonesia, H.E. Retno Marsudi stressed the relevance of ASEAN centrality and unity as a key principle in achieving the ASEAN Community Vision 2025. She said 'This principle is key to realize a more 'down to earth' ASEAN where ASEAN delivers concrete benefits for our peoples."
The people-centered celebration also included a panel discussion on ASEAN Convention on Trafficking in Persons, hosted by the ASEAN Intergovernmental Commission on Human Rights (AICHR) and the ASEAN Committee of Permanent Representatives (ASEAN CPR) during which they shared good practices on anti-trafficking initiatives.
A series of other commemorative activities were also held throughout the day at the ASEAN Secretariat to mark the regional bloc's 49th founding anniversary. The ASEAN Women's Circle ran the Food Festival to showcase the ASEAN culinary traditions along with an exhibition of Batik motif. Other highlights of the day included an ASEAN Trivia Booth for visiting students and youth and various performances to celebrate the artistry of ASEAN Community.
ASEAN was founded in Bangkok, Thailand on 8 August 1967 when the five founding fathers signed the ASEAN Declaration. The five original members are Indonesia, Malaysia, Philippines, Singapore and Thailand. Since then, ASEAN enlarged its membership with the inclusion of Brunei Darussalam, Cambodia, Lao PDR, Myanmar and Viet Nam.
The 10 Member States established the ASEAN Community in December 2015 with a goal of bringing more opportunities and benefits to the peoples.
China will aim to plant and conserve 70 billion trees by 2030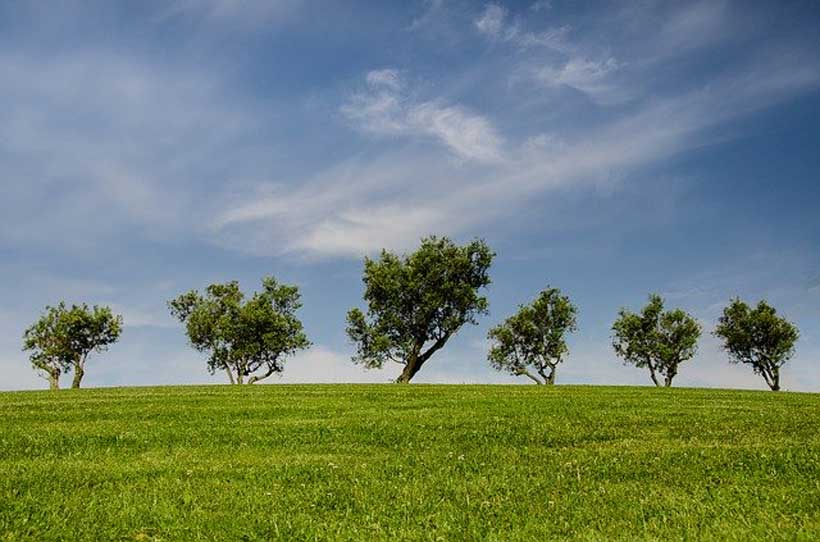 Xie Zhenhua, China's Special Envoy for Climate Change announced the country's active response to the World Economic Forum's 1t.org initiative, the platform supporting the UN Decade on Ecosystem Restoration. The World Economic Forum and China Green Foundation will actively echo and support the contribution to be implemented in China. This initiative will encourage society-wide stakeholders, including enterprises, individuals, and local governments at all levels to commit with actions to plant, conserve, restore and manage 70 billion trees in China by 2030.
1t.org was launched at the World Economic Forum's Annual Meeting two years ago to support the growing momentum around nature-based solutions by mobilizing the private sector, facilitating regional multi-stakeholder partnerships, and supporting innovation and ecopreneurship on the ground.
During his speech at the Forum's 2022 Annual Meeting in Davos, Xie Zhenhua said: 'China's forest cover and forest stock volume have been growing in the last 30 years, and China accounts for more than 25% of the world's new green areas. China responds actively to contribute to the 1t.org initiative from the World Economic Forum, and I am announcing here that China aims to plant and conserve 70 billion trees within 10 years to green our planet, combat climate change, and increase forest carbon sinks.'
In support of this bold contribution, Chairman Klaus Schwab of the World Economic Forum said:
'We appreciate China's effort in supporting the 1t.org initiative of the World Economic Forum and relevant UN initiatives, we highly appreciate China's practices upholding relative international commitment such as the Paris Agreement and Biodiversity target through Nature-Based Solutions.'
China's Bold Action
In the past decade, China has regrown more than 70 million hectares of forest cover. The country has benefited greatly from solutions in biodiversity conservation, sustainable usage and climate governance, resulting in wetland and forest restoration that also combats desertification.
China's 14th "Five Year Plan" has a stated target of increasing forest coverage to 24.1% by 2025, and forest stock volume up to 19 billion cubic meters. Science-based greening efforts and inter-ministerial cooperation have provided the key vehicle for forest ecosystem restoration.
China's contribution will encourage the 1t.org initiative to collaborate more closely in the local context to fulfill this contribution and will stimulate collective community actions at large scales and empower Chinese organizations and individuals to make contributions. China's active response to 1t.org displays the nation's capacity and strong commitment to safeguard the Paris Agreement and post-2020 Global Biodiversity Framework.
How Trees Can Play Their Part
China's land restoration and afforestation projects provide fundamental support to the country's poverty reduction targets of elevating 20 million people out of poverty, with the lives of 3 million people already improved through increased household income. Healthy and resilient forests are also part of people's expectations for better living qualities according to China's strategy. During the period of China's13th Five year plan, the Chinese forest tourism industry grew substantially with an annual average of 1.5 billion tourists visiting national forests.
Mobilize Society-wide Action, Plant Future Trees of Hopes
China's active response to the 1t.org initiative encourages all stakeholders to promote solutions and activities to meet climate and nature targets. These include emission reduction policies for committed companies and individuals; guiding local governments to promote climate adaptation activities such as afforestation and ecological restoration, engaging scientific organizations, think-tanks, and civil societies to promote accountable and credible tools and evaluation frameworks; creating digital environments and crowd funding opportunities for innovation solutions; and adding afforestation and carbon storage incentives.
Global CEOs Commit to Collective Action on Cyber Resilience
For the first time, leading oil and gas stakeholders are calling for industry to come together to stop harmful cyberattacks.
The action is in response to major security breaches in the past two years that have highlighted the vulnerability of critical infrastructure. At the World Economic Forum Annual Meeting 2022, 18 companies have come together to take a Cyber Resilience Pledge, in recognition of the fact that much more collective preparedness is needed.
The pledge aims to mobilize global commitment towards strengthening cyber resilience across industry ecosystems. Organizations endorsing the pledge commit to collaborating and taking collective action on cyber resilience. Launched with the support of organizations engaged in the World Economic Forum's Cyber Resilience in Oil and Gas initiative, the pledge seeks to empower organizations to take concrete steps to enhance cyber resilience across their industry.
The organizations that have taken the pledge are: Aker ASA, Aker BP, Aramco, Check Point Software Technologies, Claroty, Cognite, Dragos, Ecopetrol, Eni, EnQuest, Galp, Global Resilience Federation, Maire Tecnimont, Occidental Petroleum, OT-ISAC, Petronas, Repsol and Suncor.
"First endorsed by key CEOs in the oil and gas value chain, the Cyber Resilience Pledge is a landmark step as it signals recognition of the complexities of building a cyber-resilient industry ecosystem and a commitment towards collective action to achieve it," said Alexander Klimburg, Head, Centre for Cybersecurity, World Economic Forum. "The World Economic Forum Centre for Cybersecurity is proud to have led this effort in conjunction with our partners. We look forward to scaling the pledge to other industries in the future."
The pledge promotes a shift towards a resilience-by-design culture, ecosystem-wide, cyber-resilience plans and greater collaboration between players.
"As the world deepens its digital footprint, cyber threats are becoming more sophisticated," said Amin H. Nasser, CEO of Saudi Aramco. "But one company, working alone, is effectively like locking the front gate while leaving the back door wide open." Companies must work together if they want to truly protect the critical energy infrastructure that billions of people around the world depend on.
Cyberattacks on the Colonial Pipeline in the United States in May 2021 and on European oil facilities in February 2022 forced the facilities to operate at limited capacity, causing huge economy and society-wide disruptions.
Common, industry-wide, cyber-resilience practices are essential, said Robert M. Lee, CEO and Co-Founder of Dragos. "As our world becomes more digitally connected it is imperative, especially for our industrial and operational technology, to ensure our infrastructure's secure and safe operation."
"The oil and gas industry is going through a digital revolution that has been a catalyst to the energy transition and sustainability. Cyber resilience is key in this revolution, as staying ahead of vulnerabilities is fundamental to our business. The pledge is a step further by developing a collective effort to embed cyber-resilience and a cyber-risk aware culture across the energy industry," said Felipe Bayón, CEO of Ecopetrol.
"The pledge advances Galp's commitment to joint action on managing cyber risks and protecting cybersecurity of critical energy infrastructure, by creating awareness and a unified stance on cyber resilience in the global energy sector," said Andy Brown, CEO of Galp.
"Petronas upholds the safety of its people, assets and the environment as our utmost priority, including reinforcing better cyber security and safety practices. Petronas is committed to and fully supports the World Economic Forum's Cyber Resilience Pledge and its principles in safeguarding our ability to deliver energy responsibly and securely," said Tengku Muhammad Taufik, CEO of Petronas. "In this respect, we believe that addressing the risks and enhancing cyber resilience is critical as the oil and gas industry embraces greater digitalization to capture valuable opportunities in this digital era."
The Forum will continue to promote the pledge across multiple industry ecosystems with the objective of facilitating the implementation of the cyber resilience principles.
New Initiative to Strengthen Cross-Border Investment in the Digital Economy
A pioneering effort to facilitate cross-border investment in the digital economy was launched this week at the World Economic Forum Annual Meeting 2022.
The new initiative on digital foreign direct investment, the Digital FDI initiative, will implement projects in several countries to help grow Digital FDI, as the reforms to attract such investment must take place at a country level. The first digital FDI project will take place in Nigeria.
Over the past few years, the Forum has worked to find the right partners to guide the work, develop principles published in the white paper launched in 2020 and share the potential for cooperation at the G20 and other platforms of corporation.
Attracting Digital FDI requires creating digital-friendly investment climates through targeted and country-specific policies, regulations and measures. These investments involve new business models, often based on data and technology, and platform economies, as well as using non-traditional assets. The Digital FDI initiative will aim to identify and implement enabling reforms through public-private projects in emerging markets and developing countries.
"Global FDI is rebounding, following the COVID-19 pandemic, and investment in the digital economy could not come at a better time. These country projects will help grow FDI into the digital economy, which is key for long-term growth, competitiveness and sustainable development", said Børge Brende, President, World Economic Forum.
The Digital FDI initiative will be delivered as a joint effort between the World Economic Forum and the Digital Cooperation Organization (DCO), a new international organization that seeks to enable digital prosperity for all.
"As the first and only global multilateral focused on enabling digital prosperity for all, the DCO is partnering with the Forum on a Digital Foreign Direct Investment initiative to help countries develop digital FDI-friendly investment climates. We invite digital innovators with a commitment to economic development and inclusion to join us," said Deemah Al Yahya, Secretary-General, DCO.