New thug-like behavior from major banks becoming the norm
It seems that the veil of civility and professionalism hiding the criminal antics of the big banks is now coming crashing down in an open display of blatant fascism and tyranny backed up by violence and threats to the average consumer wronged by them on a daily basis.
It has been reported from all around the country that the big banks are now openly engaging in far-flung conspiracies geared and designed to increase their financial bottom line at their customers' expense, such as hitting people with finance charges and fees of sometimes $200 or more, orchestrating business client credit card chargebacks and debits withdrawing and removing tons of cash from their bank accounts without giving them enough time or due process to respond or provide proof of an authorized charge, coupled with credit card merchant services holding this type of ill-gotten cash for 90 days or more while allegedly collecting and keeping the ill-gotten interest skimmed thereon while it sits in their own escrow accounts, purposefully staffing their bank branches and customer service departments with un-trained, un- informed, rude, belligerent, arrogant, and frankly stupid staff, literally designed to make small problems worse, failing to obey stop payments or ACH transactions even if you pay for them, freezing or blocking access to your own accounts even for routine debit card or banking transactions, forcing you to have a very limited dollar amount daily withdrawal on your own money and your accounts, coordinating with the federal and state governments to sometimes penalize or report you criminally for exercising your God-given right to access and use your own hard-earned money, summarily canceling or closing your account while blacklisting you or your business within their own bank if you protest, but then also sharing any derogatory information with other banks even if the etiology of any problems with the bank was their own fault, and otherwise treating their customers in an overly paternalistic and arrogant fashion with regards to their customers' own money, blocking and labeling them as "troublemakers" if they bother to complain or report their gross misconduct to the "relevant authorities" such as the Consumer Financial Protection Bureau ("CFPB"), whose high crimes and misdemeanors will be discussed later below in this article.
As was stated above, the CFPB was ostensibly created by the President Obama Administration to protect banking customers from predatory behavior from these big banks, but upon further scrutiny one finds that the most "bank protecting" administration in history under former Attorney General Eric Holder, would never create an agency or entity which could actually "help" the People against the tyranny of the Banks, until you actually observe and watch how the CFPB handles complaints by the average banking customer, and why they are going after small Pay-Day loan companies which actually assist the poor to pay their bills and buy food, and otherwise hang on for dear life.
When a pissed off banking consumer files a complaint with the CFPB online, it immediately goes to the bank itself. That's when the magic happens – more often than not, the bank takes this complaint and proceeds to assign one of their countless high-powered, overly educated, obscenely paid in-house lawyers or big law firms to absolutely obliterate and destroy your complaint, using all sorts of arcane and esoteric banking law terminology, from both this country and others, in order to absolutely blow your complaint out of the water.
They don't focus on what was morally, ethically, or even legally wrong about their conduct, they in fact simply regurgitate the countless myriad piles of unclear, inconclusive, and cleverly hidden banking laws and exceptions to show that, in fact, their unethical, immoral, and criminal banking behavior is completely and totally protected under the current state of the banking laws.
Since the big banks write the laws that regulate their own industry, which are then introduced and passed by their paid for and bought off congressional and senatorial "whores" in the US legislature, they clearly have the "home turf advantage," since many of their defense lawyers spent a significant amount of time on Capitol Hill as interns and representatives actually jamming through and enacting these unfair and immoral banking laws in the first place, and are the only ones who know how to use all of the hidden and clandestine "loop-holes" in the first place.
Crimes and acts which would, on their face, absolutely horrify and shock the average banking customer from anywhere around the world, such as the specific acts and actions described above, are simply laundered, cleaned, ironed and pressed to present you with a nice clean, finished defense product, unfortunately without a nice little bow, and is evidently a governmentally-sanctioned and approved criminal act.
You are expected to swallow their response, and accept it and go away with your tail between your legs. To add insult to injury, this big bank then quietly etches and notates your full name, social security number, business tax ID number, address, and other confidential banking information, and blackballs and blacklists you from ever doing business with their bank again, and then proceeds to share this defamatory, slanderous, and libelous information with all of the other banks, thus rendering you unable to obtain another bank account, ever again.
You have now been relegated to "bankers no-mans land," a stateless, vile creature doomed to walk the earth, clutching filthy dirty dollars in your hand, dropping coins here and there while dodging the IRS and law enforcement as a potential "terrorist" who must pay for everything with cash, having no records for any of your transactions for tax reporting purposes or accounting, or being outright refused service from vendors who will only accept a debit/credit card or check as payment for their services, and not cash.
This "banking blacklist," akin to Dante's Inferno, is the hell you have been banished to for ever questioning the banks, and their outright and totally shameless plundering of you and your hard- earned money.
And if you are truly stupid enough to protest further, you will invariably be reported to their banking security "thugs" who will promptly take you aside physically if you dare to enter a bank branch, or will call you on your personal cellphone from a blocked number threatening you with any number of physical, emotional, or psychological threats designed to keep you afraid, and keep you in line.
Such is the current state of the Rothschild Central Banking criminal empire, and it is only going to get worse, so long as "whitewashing" entities masquerading as regulatory agencies such as the cowardly and traitorous CFPB are manning the gates.
Rinse, lather and repeat for the FTC Antitrust Division and behemoth monopolies such as Google for whom they protect and interfere with investigation/prosecution for their myriad criminal acts against the People with search engine manipulation and other anti-trust violations, but that is another story, and grist for another article.
231,000 New Jobs Added in Western Balkans amid Ongoing Economic Challenges, Emigration
A 3.9 percent increase in employment over the last year has led to the creation of 231,000 new jobs throughout the six countries of the Western Balkans, according to the "Western Balkans Labor Market Trends 2018" report, launched today by the World Bank and the Vienna Institute for International Economic Studies (wiiw). Unemployment also fell from 18.6 percent to 16.2 percent, reaching historic lows in some countries.
Leading the way for employment in the region was Kosovo, which saw an increase of 9.2 percent, followed by Serbia (4.3 percent), Montenegro (3.5 percent), Albania (3.4 percent), FYR Macedonia (2.7 percent), and Bosnia and Herzegovina (1.9 percent). Despite this progress, however, low activity rates – particularly among women and young people – along with high rates of long-term unemployment and a prevalence of informal work, continue to pose challenges for sustained economic growth in the region.
"The region has made great strides in improving labor market outcomes over the last year – meaning more people are finding jobs," says Linda Van Gelder, World Bank Country Director for the Western Balkans. "However, we continue to see high rates of people who are not in employment, education or in training programs and we need to find ways to link them to future opportunities."
Youth unemployment of 37.6 percent is a key challenge for the region. However, this rate is down from last year and nearly every country in the region is experiencing the lowest levels of youth unemployment since 2010. Country rates range from 29 percent in Montenegro and Serbia, to more than 50 percent in Kosovo. According to the report, it may be difficult for young people who become detached from jobs or education for long periods to reintegrate into the labor market. They also face a wage gap, earning up to 20 percent less than those who find employment sooner.
The report also notes that female employment rates are on the rise but they still remain low by European standards. The employment rate for women across the region stands at 43.2 percent, varying from a low of 13.1 percent in Kosovo to a high of 52.3 percent in Serbia. The gender gap in employment has also narrowed since 2010, ranging from 28.9 percentage points in Kosovo to 9.8 percentage points in Montenegro.
"Economic trends in the region look to be headed in the right direction," says Robert Stehrer, Scientific Director of the Vienna Institute for International Economic Studies. "Getting more people, particularly young and women into employment remains one of the key challenges in the region to sustain economic and social convergence."
A number of obstacles to employment need to be addressed to reduce ongoing emigration from the region, especially common among young, educated people. In order to address this, further knowledge is needed. Countries in the region should synchronize their data on emigration and improve the registration and publication of migration statistics. By utilizing high-quality data that is in-line with international standards on workforce composition – both domestically and internationally – will produce accurate analysis of labor market dynamics in the region and allow for the design of policies that can simultaneously address the challenges of emigration and reap the benefits of migration.
Better linkages between secondary graduates and the labor market, as well as earlier interventions to retain students, can improve opportunities for employment. Policies, such as child care, care facilities for the elderly, flexible work arrangements and more part-time jobs would also promote labor market integration among women.
The report was produced with financial support from the Austrian Ministry of Finance.
Economic Growth in Gulf Region Set to Improve following a Weak Performance in 2017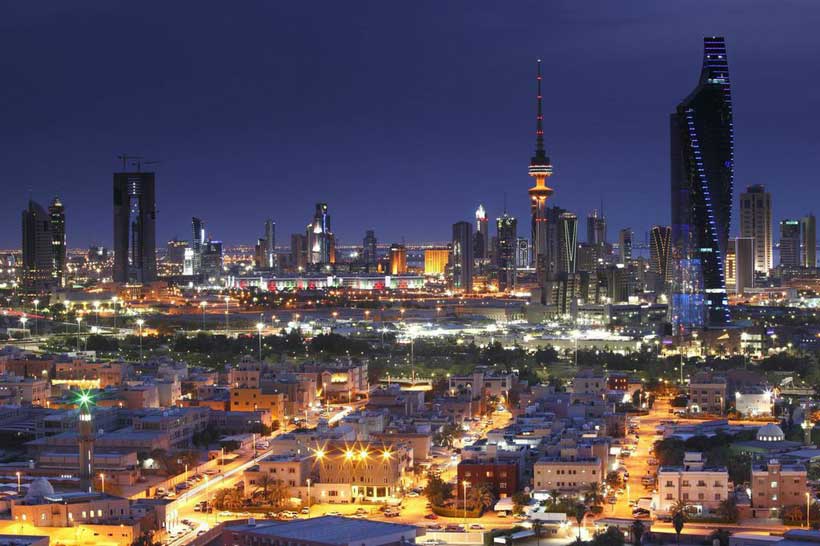 The Gulf Cooperation Council (GCC) region witnessed another year of disappointing economic performance in 2017 but growth should improve in 2018 and 2019, according to the World Bank's biannual Gulf Economic Monitor released today in Kuwait.
The region eked out growth of just 0.5% in 2017 – the weakest since 2009 and down from 2.5% the previous year. The GCC region's economies experienced flat or declining growth as lower oil production and tighter fiscal policy took a toll on activity in the non-oil sector. External debt issuance continued to rise to help finance large fiscal deficits.
Economic growth is expected to strengthen gradually, helped by the recent partial recovery in energy prices, the expiration of oil production cuts after 2018, and an easing of fiscal austerity. The World Bank expects growth to firm to 2.1% in 2018 and rise further to 2.7% in 2019. Growth in Saudi Arabia is expected to rebound close to 2% in 2018-19 and to strengthen similarly elsewhere in the region.
"Policy attention is shifting towards deeper structural reforms needed to sever the region's longer-term fortunes from those of the energy sector," said Nadir Mohammed, World Bank Country Director for the GCC. "While the recent increase in oil prices provides some breathing space, policy makers should guard against complacency and instead double down on reforms needed to breathe new life into sluggish domestic economies, to create jobs for young people and to diversify the economic base. Any slippage could negatively impact the credibility of the policy framework and dampen investor sentiment."
Looking forward, there are several downside risks that may weigh on activity. Lower than expected oil prices could exert pressure on the OPEC producers to extend or deepen their production reduction agreement and dampen medium-term growth in the GCC countries.
Although fiscal and current account balances are improving, the region continues to face large financing needs and remains vulnerable to shifts in global risk sentiment and the cost of funding. Geopolitical developments and relations within the region could slow growth prospects. Slippage in the implementation of country reform plans arising from weak institutional capacity will rob the GCC of the benefits of fiscal adjustment and of deeper structural reforms that aim to diversify their economies.
Over the longer term, the enduring dominance of the hydrocarbon sector in the GCC economies argues for the vigorous implementation of structural reforms.  The terms of trade shocks in 2008-09 and in 2014-16 barely dented the dominance of the hydrocarbon sector in the GCC, with the bulk of the adjustment so far driven by spending cuts rather than the emergence of other traded sectors.
Structural reforms should focus on economic diversification, private sector development, and labor market and fiscal reforms. The GCC states' long-term ambitions are articulated in various country vision statements and investment plans, and aspire to build competitive economies that utilize the talents of their people.
Implementing these structural transformation programs requires continuing political commitment from the GCC governments.
Saudi Arabia has shown considerable leadership in this regard: the 12 "vision realization plans" associated with its Vision 2030 aspirations aim to significantly transform the economy over the next 15 years by lifting the private sector share of the economy from 40 to 65% and the small and medium enterprise contribution to GDP from 20 to 35%.
"Transforming from an oil-dependent economy to a self-propelled, human capital-oriented one requires some fundamental changes in the mindset; some also call this a new social contract," said Kevin Carey, Practice Manager at the World Bank.  "GCC countries do not need to discard their existing social contracts but rather to upgrade them to reflect new realities of low for long oil prices, increasing global competition and the long-term threats from technological and climate change."
As with other Arab countries, the GCC states also face sustainability, equity and welfare challenges related to their pension systems. These issues need to be addressed urgently to prevent any negative impact on economic growth, fiscal sustainability, and labor market stability.
Among the potential solutions that could help improve pension outcomes, the Gulf Economic Monitor underscores the importance of improving efficiency by reducing the prevailing fragmentation in many of the GCC pension systems; making access and contributions as simple and systematic as possible through the strengthening of ID and IT systems and the capabilities of pension administration bodies; and strengthening the governance of pension institutions. If GCC countries wish to attract global talent, they will also need to consider potential solutions for expatriates that help to meet their long-term pension and financial security needs.
Poland: Build on current economic strength to innovate and invest in skills and infrastructure
Poland's economic growth remains strong. Rising family benefits and a booming jobs market are lifting household income while poverty rates and inequality are falling, says a new OECD report.
In its latest Economic Survey of Poland, the OECD encourages policy-makers to build on the country's current economic strength and social progress in order to tackle major remaining challenges. To sustain rising living standards Poland has to develop its capacity to innovate and invest in skills and infrastructure, as is acknowledged in the government's Strategy for Responsible Development. The report says that the level of expenditure on research and development, despite recent welcome rises and tax incentives, remains weak. Vocational training suffers from limited business engagement which is hindering many of the country's plentiful small enterprises from modernising and improving productivity.
Poland is also ageing rapidly. The working age population is projected to decline markedly over the coming decades. The lowering of the retirement age risks increasing poverty among the elderly, particularly women, says the OECD. Women often have patchy career paths and their retirement age is now set to remain unusually low. Workers should be made aware of the benefits of working longer for their future pension income, the report says.
Despite efforts to improve childcare, it remains insufficient and expensive, especially in rural areas. More investment in childcare is required as part of a range of measures to help combine work and family life and strengthen the number of women in employment.
Presenting the Survey in Warsaw, OECD Deputy Secretary-General Mari Kiviniemi said, "Poland is in a strong position. A dynamic job market together with the Family 500 + programme has helped make economic development more inclusive. Many people now benefit from new opportunities and rising incomes."
"The time is ripe to ensure that living standards continue to rise. Strengthening innovation, improving infrastructure and investing in skills will be crucial. With rising labour and skills shortages, many employers now realise how important it is to invest in training. The government must seize this opportunity to engage with them."
Measures to improve tax compliance have succeeded in shrinking the public deficit despite higher spending on social benefits. But more resources – or shift in how they are used – will be needed to raise  spending in priority areas such as public infrastructure, healthcare and higher education and research.
Limiting reduced VAT rates, increasing environmental taxes and giving a stronger role to the progressive personal income tax would raise additional revenue while contributing to more equity and a greener environment.
Plans to reform higher education and improve research excellence and industry-science co-operation are welcome, the report says. The general health status of Poles and access to healthcare are very unequal, while environmental quality is below the average of OECD countries. Tax rates on air and water pollution and on CO2 emissions are low and many environmentally harmful fuel uses are exempt from taxation. Raising environmental taxes would provide stronger incentives to replace ageing coal-intensive equipment with greener alternatives.
A clear immigration policy strategy is also needed to better monitor integration of foreigners in line with labour market needs, the protection of their rights and their access to education and training.