Trump's foot'n mouth disease
One of the most memorable lines on George W. Bush is due to Ann Richards, a former Texas governor, who passed away in 2006. "Poor George," she said, "he can't help it. He was born with a silver foot in his mouth!" — an apt description also of the newly crowned standard bearer of the Republican party.
Rapidly sinking in the polls because he took on a Gold Star mother (in the U.S. the mother of a fallen soldier) he is also losing Republican support. But then Donald Trump can never accept criticism without retort, and if the Democrats had planned it, they could hardly have done better.
It was the story that caught fire after the Democratic convention. The grieving parents of a fallen soldier who had sacrificed his life to save his company of men in Iraq. But the family was Muslim. The dignified Khizr Khan (no relation to the author) expressed his grief for his son and controlled anger at Donald Trump, who has been disparaging Muslims (among others to be fair). Mrs Khan stood silently at his side choking back tears.
He waved a copy of the US Constitution wondering if Trump had even read it and offering to lend him his copy, to the prolonged cheers and applause of the audience.
Any sane politician would have avoided the subject waiting for the story to die down. Not the narcissistic, thin-skinned Trump. He promptly focused on the mother, noting she had not uttered a word: perhaps because of her religion, she was not allowed to. And another Muslim, Malala Yusafzai, hardly a blushing violet, won a Nobel Prize, the youngest person ever to do so, for precisely that, speaking out. In her case, it was for education, in particular education for young girls.
There is a list now on internet sites of eleven Muslim women heads of state or leaders of government. It came about when Hillary Clinton was touted as 'breaking the glass ceiling.' These women broke it years ago particularly the two who have been fighting for and switching the top job in Bangladesh for a quarter century.
As Tony Schwartz, the man who actually penned "The Art of the Deal" for Trump and was listed as coauthor, who has been doing the rounds talking to anyone who will listen, has being saying repeatedly: Trump doesn't know anything. He doesn't read. He has a very short attention span. He will be a disaster as U.S. president. He (Schwartz) cannot imagine how he (Trump) could read those long White House issue dossiers or assimilate them well enough to make a rational decision. As a top level business man, he is just used to issuing orders.
Illustrative is the story of how Governor John Kasich of Ohio was offered first the vice presidency. It makes sense because Ohio is a crucial border-line state, meaning it can go either way, Democrat or Republican. Donald Trump, Jr. called up a Kasich staffer offering the job. He said Kasich would be the most powerful vice president in history, in charge of domestic and foreign policy. Back came the staffer's natural response, "Then what would Trump do?" Kasich, as we know, declined, and still has not endorsed him.
Senator John McCain, a former Republican presidential candidate, issued a statement on the Khan family episode saying several generations of McCains have served honorably in the armed forces of this country for over a hundred years, and he could not let insults to a Gold Star mother go by unanswered — as a reminder, Trump had already mocked McCain as some hero if he had his plane shot down and then buckled under torture.
Here is how McCain described the incident when Capt Humayun Khan was killed. Capt Khan ordered his company back to safety while he ran forward to meet the suicide bomber's truck. As a result, the truck exploded prematurely saving his men but costing him his life. The senator called his actions, in the highest traditions of the military and which he too was proud to honor.
That's the way it is in this hold-your-nose-and vote election. There is a choice, a choice between a narcissistic psycho and a mendacious klepto. What price, democracy?
Rare-earth elements between the United States and China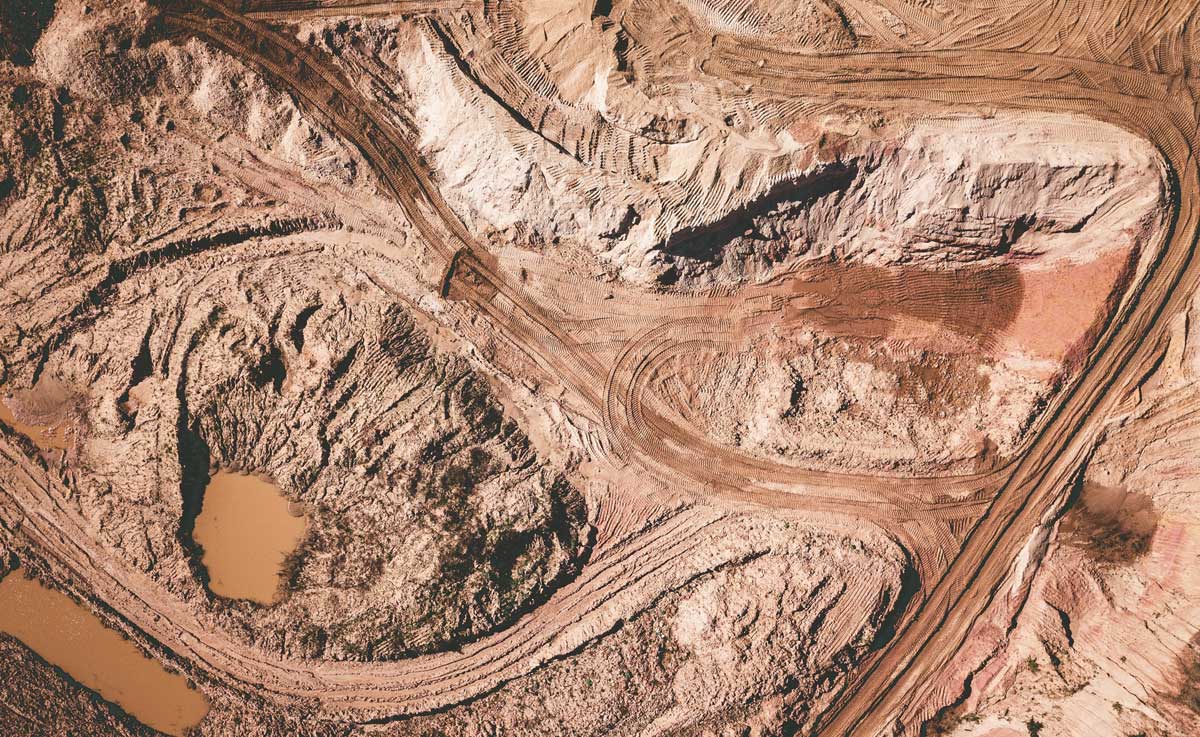 The "rare-earth elements", also called rare-earth metals or rare-earth oxides, or lanthanides are a set of 17 white soft heavy metals.
The uses, applications and demand for rare-earth elements have expanded over the years. Globally, most rare-earth elements are used for catalysts and magnets in traditional and low-carbon technologies. Other important uses of rare-earth elements are applicable to the production of alloys, glass and high-performance electronics, such as for petroleum refining and diesel additives. The rare-earth elements in this category are used in hybrid and electric vehicle engines, generators in wind turbines, hard disks, portable electronics, mobile phones, microphones, loudspeakers, etc.
This is another area, which also pertains to clean and environmentally friendly energies, in which the United States and China are playing an important game.
At a Summit between the United States, Japan, India and Australia held not long ago, strengthening cooperation on rare-earth elements between the four countries became a key topic. The United States has always hoped to reduce its dependence on rare-earth elements and minerals from other countries. But the US government's review of key minerals and rare-earth supply chains says that even with radical changes, it will still take at least ten years for the United States to become self-sufficient.
Indeed, over the past three years, the US Administration's attention to rare-earth issues has increased. Rare-earth elements have become a key test for some US politicians to prove that "China threatens US security", and have also become an important motivation for the White House to reformulate its rare-earth policy. Indeed, over-politicising the rare-earth issue and even linking it to national security will do more harm than good to both People's Republic of China and the USA itself.
Firstly, the United States has no clear understanding of the current situation of the rare-earth mining industry. Currently, the vast majority of rare-earth products are manufactured in China, and this is because China's low-cost mining has led to the closure of rare-earth mines in other countries. Therefore, the model of rare-earth elements as chains of the processing industries gradually developing in China is not the result of China's monopoly, nor of rare-earth extraction in the People's Republic of China.
Currently, China's rare-earth reserves have fallen from over 70% of world production to about 30%, thus making China the world's largest importer of rare-earth elements. In fact, many countries have rare-earth mines and rare-earth reserves outside China can be used by everyone for hundreds of years.
From today's perspective, the advantage that Chinese industry derives from rare-earth elements is gradually shifting from the scale of extraction to that of their processing. Rare-earth processing is crucial for China, as most of the major patents in rare-earth production are still controlled by Western countries.
Firstly, the focus of future global competition is the ability and capacity for technological innovation. The key pathway for improving China's industry thanks to the possession of rare-earth elements lies in technological innovation, rather than in expanding the market share of rare earth extraction and processing.
Although China has tightened up its control over the rare-earth industry in recent years, this has not been done simply through an export ban, but primarily through improved environmental protection and technological processing requirements to promote industry improvement. Although these measures have stimulated price increases in rare-earth products, they are far from threatening the US national security.
Secondly, the US actions have increased its financial burden. During President Trump's Administration, the White House linked the supply of rare-earth elements to national security and joined Australia and other countries in calling for the exclusion of Chinese rare-earth products in the defence sector.
Nevertheless, as the human and environmental costs of rare-earth mines in Western countries are much higher than those in developing countries, it is absolutely unlikely that the minerals they extract will be competitive in the marketplace, and Western governments are paying for this.
Just for the imaginary Chinese threat, the US Department of Defence is investing huge amounts of capital, which will further increase the burden on citizens due to the country's high fiscal deficit.
Moreover, the rare-earth processing industry hardly exists in the United States any longer. Rare-earth elements extracted
there have to be transported to China for processing. This so-called "getting rid of dependence on Chinese rare-earth elements" is actually self-deception. If the United States wants to rebuild its entire chain of rare-earth processing plants, it will not survive relying solely on the arms industry (as in the case of Afghanistan in 2001-2021), unless the US administration convinces Congress that it can use taxpayers' money to subsidise these military installations anywhere in the world indefinitely.
Before Congress decides on any steps in any sector, entrepreneurs rarely venture to invest in building factories dedicated to rare-earth elements, as in this case. Therefore, the White House's expectation of "ten years of self-sufficiency" is actually an overly optimistic and unrealistic assessment.
As long as China does not fully implement its ban on rare-earth exports, it will be difficult for the USA to rebuild its rare-earth industry. This was President Trump's hope to bring manufacturing back to the USA through the imposition of tariffs and duties.
Thirdly, the weakening of mutual trust in Sino-US cooperation can easily lead to strategic misjudgements. In the current complex international economic and political situation, China and the United States are both competitors and partners. The competition between China and the United States is not a fight to the death between opponents who cannot stand each other, but requires healthy competition and cooperation on the basis of mutual trust. For a long period of time, competition between the two countries will mainly focus on the economic and technological sectors, especially the high-tech sectors, which will determine the future of both countries and also of the entire world.
Some politicians and interest groups in the United States have spread the generic "Chinese threat theory" for their own interests. The "rare-earth threat theory", in particular, obviously bears the shadow of the US military industry group and mine owners.
When policies are subservient to interest groups, if the proliferation of conspiracy theories and threats is not contained, they will weaken mutual trust in cooperation between countries, and even increase the risk of strategic miscalculation between the two major powers. This is detrimental to global peaceful development.
China also needs to be straightforward and not immersed in the context of cheaply sold rare-earth raw materials and/or monopolistic reserves of these minerals. The aim pursued by the People's Republic of China is the transformation from a country of rare-earth extraction into a country of rare-earth processing and production. This is occurring since large amounts of funding have been invested in rare-earth science and technology – projects that are advancing with great strides.
In short, the US policy of rare-earth independence is just wishful thinking and has no practical meaning for the USA itself.
Regardless of what others may think, as long as the People's Republic of China continues to adhere to a pragmatic policy in the rare-earth industry, and it maintains open cooperation on development concepts – oriented toward innovation and ongoing improvement of the scientific and technological level of the rare-earth industry – it can become a strong pillar of national development, but it will also present itself as a business card that shows the level of its industrial technology, as well as its political credit at the international level.
Is the US mainstream media the spying arm of the Biden Administration?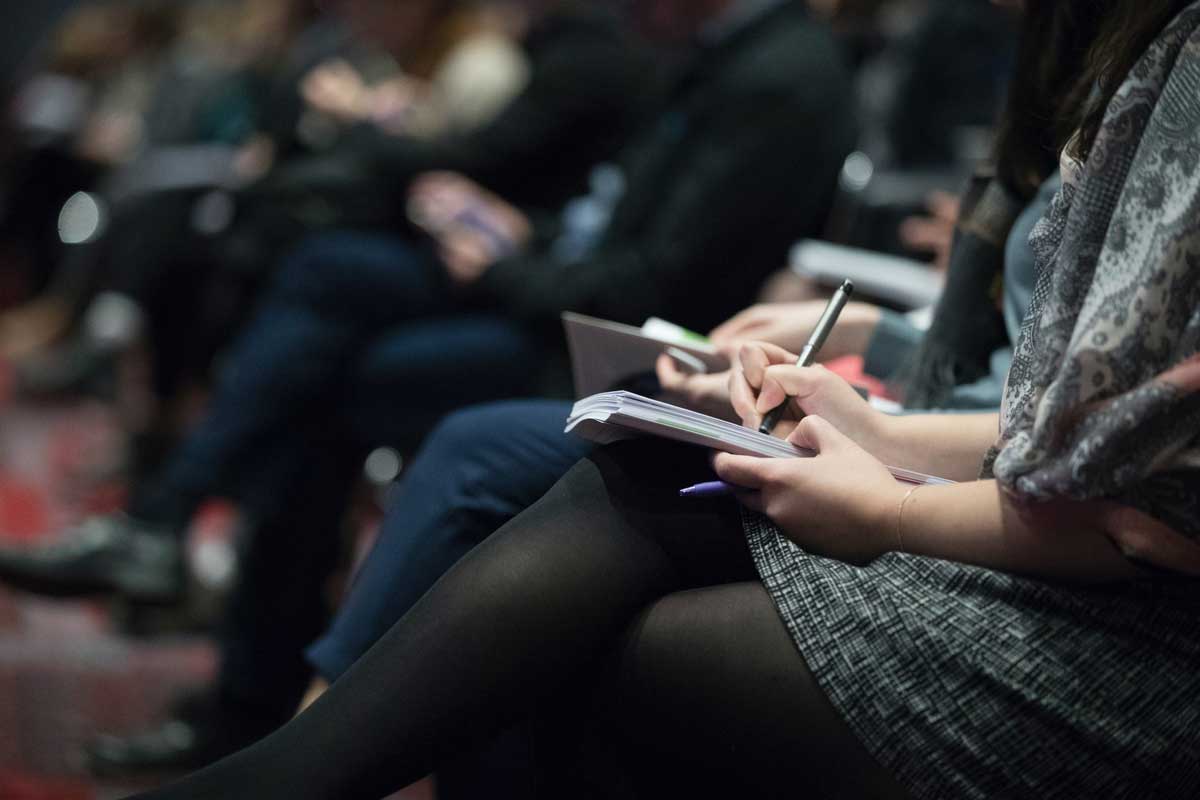 The US mainstream media is biased. We've all heard this before. There is a reason why so many have turned towards Youtube, Twitter and alternative media over the past decade and it's not only because of the "digitalization" of everything. It's also about content. We already knew this.
What this past weekend in Geneva also did for me, however, is to make me realize that things are much worse than I thought when it comes to the US mainstream media. They are not just biased; they are actually running together with the US government as the US establishment undercover spying and propaganda arm. I did not expect that. I expected some sort of a bias, or a leaning – all media have that, after all – but the dirty tactics employed by US mainstream media go much deeper. Here is the fresh story.
First of all, let's all get on the same page that the media has to be free to choose what to cover, whom to cover, how to cover it and how to package it and present it. That's a given. We can't fiddle with this assertion. That's the starting point. Where it does get problematic, however, is when US media only spy on people and events by getting access under the pretense of reporting and by using its media privileges, but then don't want to actually report anything, and use the material only for exchange with the US government. That's what we call spying par excellence and it has nothing to do with media standards. It's actually illegal.
So over the past weekend 24-26 Sept, the US media decided to play smart in Geneva. They were granted permissions and exclusive access and privileges stretching beyond what's reasonable. The problem is that they were not looking for what they got their permissions for. The US media came to cover the surfing and sailing competition at the Tropical Beach Corner in Geneva, and they won't run anything about it because they were disappointed that they got exactly that – a surfing and sailing competition. They got footage of the bbq at Villa Barton, but they don't want to use any of it because they were disappointed that the material shows literally that – people having a bbq at the lake side. They filmed things like the lake shores, the industrial parts of Geneva which are not a landmark attracting the media, and small streets in Paquis and Champel which are also not Geneva landmarks, but okay. It turns out the US media were disappointed because the footage shows literally what they came for.
And then there is the cherry on top of the cake: the Graduate Institute HEI alumni gathering, which is a very private event only for the alumni. And no, the State Department did not belong there. No, you are not welcome to our alumni gathering, unless of course you're alumni of the Institute and you came as HEI alumni acting in the intellectual internationalist spirit of the HEI alumni network – which, let's face, was not the case.
The US media got a very exclusive access. The Graduate Institute HEI alumni network is not your grandma's backyard potluck in Wyoming which you can just walk into because, you know, you are the media. It doesn't work like that. The HEI alumni network is not a red carpet; it's not a pompous, pretentious affair. It's a private access network that does not want to be sold to the world as an elitist, pompous gathering. We are about substance, privacy and access. We are the opposite of the World Economic Forum. The HEI alumni network consists of top diplomats, leaders of international organizations, intellectuals, regulators and business people who are there to catch up with each other, to get the latest trends in private talks, including about what's going to happen in nuclear diplomacy behind the scenes over the next months, and the trends in Swiss financial regulation, for example. So, if as media, you are getting such an exclusive access, you actually have to cover the event now. You can't say that you were disappointed in what you saw, so you won't cover it because the US media knew that what they were attending was literally a dinner with an award ceremony. Where is the US media coverage then?
It was a huge imposition to have outsiders and externals in our gala event on Saturday. I will not go in detail about all the strange requirements that these people had, which were obvious to us as alumni. Having endured all the inconvenience, now the Graduate Institute should be reaping the benefits of the US media coverage. So where is it? It should be coming, unless US media infiltrated us only to spy for the US government. As media, did you interview anyone such as the award recipients or VIP guests? Strange. Isn't it.
Same goes for the Iran nuclear talks discussion for which US media had exclusive access to Grossi, the chief of the International Atomic Energy Agency. I engaged in a discussion with him and I was critical of the Biden administration and their diplomatic abilities. Grossi insisted that "they are trying very hard". That reminded me of Jimmy Kimmel's line: "he has no talent, yet he tries so hard". That's my assessment of the Biden administration so far. So US media went to cover Grossi and nuclear diplomacy, but they are now disappointed that they got exactly that, a discussion on nuclear diplomacy, so now they don't want to report on it either.
In conclusion, if you film a surfing and sailing completion, the lake side, bbq at Villa Barton, life on the Geneva streets and parks, the HEI gala and a nuclear diplomacy event, and you are disappointed that you got exactly that, then the natural question is: what were you looking for then? If you got exactly what you went for, but you're not happy and you won't run it, then there is something else going on here.
You can't run coverage of summer in Geneva 2021 and say it's actually for summer 2022. That's not how it works. If you're reporting on a sailing and surfing competition happening in September 2021, you can't run the news next year. So what did you see in Geneva? Geneva is waiting for its US media coverage. Where is it? We are waiting. You can't just jerk everyone around, accumulate a lot and then just say that you didn't get anything interesting because your aim was so different from your stated intentions. These are very dishonest media practices and it's not even about journalism anymore. If you came to cover the Alumni awards of the Graduate Institute, you better be doing exactly that – you can't wait until next year to run that. Were you hoping for top diplomats engaging in a drunk fist fight? Unless you get that, there is nothing interesting there. The equivalent is running interviews day after day but saying that you got nothing interesting because you didn't catch me farting on camera, so you won't use it.
In Geneva, we don't like being jerked around, or spied on under the false pretenses of "media coverage". So what is it then, American media? Make up your mind. Otherwise, to us you are just a bunch of US government spies who are just not that good at it, if we can catch you so quickly. The US should be placed in the last spots of the media freedom index. It's time to see US mainstream media for what it really is.
Afghanistan and Beginning of the Decline of American Power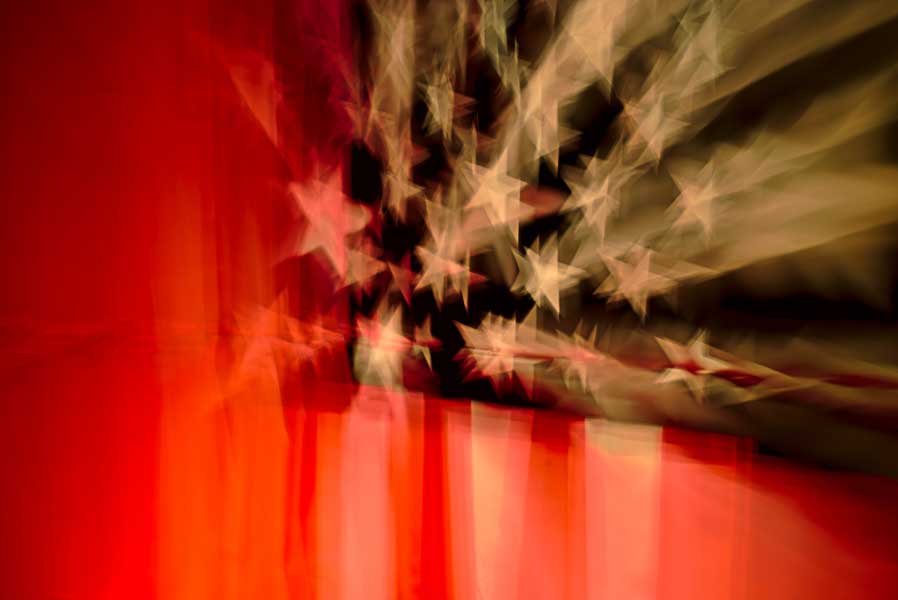 Has America's disgraceful withdrawal from Afghanistan spoiled its global standing? The pictures of retreating American soldiers at Kabul International Airport have certainly reinforced the notion that the United States had lost control of the situation in Afghanistan. The Taliban takeover of the capital has also led many around the world to question America's basic competence as a great military power.
At the end of the WW2 victory, the US became the dominant power in the international system. The new era was heralded as the harbinger of the 'American Century'. The fall of communism in eastern Europe and the rest of the world allowed the West— and particularly its leaders, the United States, to go in any direction that it wanted.
After twenty years of war, the image, clout and confidence of the sole superpower go down in history, buried in the debris of destruction of Afghan war, which has lived up to its reputation as the 'graveyard of empires', Britain and Soviet Union were earlier in the 19th and 20th century.
The cost of Afghan war brings nothing for its future. Brown University's cost of war report says that, "since invading Afghanistan in 2001, the United States has spent $ 2.313 trillion on the war, executing expenditure on life time care for American veterans of the war and future interest payments on money borrowed to fund the war". CNBC writes, "yet it takes just nine days for the Taliban to seize every provincial capital, dissolve the army and overthrow the US backed government".
Since the beginning of the 21th century, American's contributions to global GDP have been decreased from 30% to 15% in 2020. A new power has emerged on the world stage to challenge American supremacy—China— with a weapon the Soviet Union never possessed. The Formal Bilateral Influence Capacity (FBIC) index, a quantitative measure of multidimensional influence between pairs of states. Its report shows the erosion of US influence relative to Chinese influence across nearly every global region. Chinese influence outweighs US influence across much of Africa and Southeast Asia and has increased in former Soviet states. Chinese influence has also eroded the US advantages in South America, West Europe and East Asia.
US has also become more inward-looking country. Biden has made clear that US foreign policy should serve only US interests. Even its military involvement will be scaled down even more.
The last two decade have brought significant shifts in global geopolitical dynamics. As Indian-American political commentator Fareed Zakariya argued in his 2008 book The Post-American World, "the fact that new powers are more strongly asserting their interests in the reality of the post-American world".
As the US came to dominate the globe, the order it was morally underpinned by its belief in Manifested Destiny and economically underpinned by the US dollar as the reserve currency. The global order has unraveled mostly at the hands of the US itself. Its moral dimension started to come apart, when the US invaded Iraq in 2003, not only disregarding the UN but also propagating lies about Saddam Hussain regime possessing weapons of mass destruction. The credibility of the economic order was damaged by the great recession of 2008, when major US financial institutions collapsed one after the other.
All of this coincides with the resurgence of Asia and emergence of China as the global economic power house. The rise of Trump, the glowing racial injustice the triggered the Black Lives Matter Movement and the near collapse of the health system amid the Covid-19 pandemic.
America's competitors like Russia and China now hold the space in Afghanistan. Another bar for the American influence in the region. The lost military credibility in Afghanistan has global ramifications for the U.S.
American intelligence agencies even could not assess the capability of Afghan National Army. The Special Inspector General for Afghanistan Reconstruction 2016 report noted massive corruption and 'ghost soldiers' in Afghan army.
Back to the question: Does the return of the Taliban in Afghanistan represent the end of the American era? It can certainly be said that the international image of the United States has been damaged. The U.S. retreat from Afghanistan represents part of a larger inward turn, or the U.S. may soon reassert itself somewhere else to show the world that it still has muscle. Right now, it feels as if the American era isn't quite over, but it isn't what it once was, either.