Abu Mazen and the Politics of Paranoia: the Creation of a Palestinian Leadership
The researchers Robins and Post have advanced the theory of political paranoia to deepen our understanding of the psycho-politics of personality. They outline seven elements of a paranoia syndrome. It is characterized by: a) suspiciousness; b) centrality; c) grandiosity; d) hostility; e) fear of loss of autonomy; f) projection; and e) delusional thinking.
All these can be attributed to political leaders, especially patrimonial ones, whose operational code is conservative and closed. This syndrome, very much typifies and explains Abu Mazen personality and his political behavior, as well as his approach towards the circles of activists that he operates in and interacts with: the inner circle (Palestinian), the regional (inter-Arab), the policy towards Israel.
Suspiciousness. The paranoid leader's personality, according to Robins and Post is typified by suspiciousness of others, both relatives and strangers, and by pervasive distrust and lack of cooperation. He suspects that others are exploiting, deceiving, and conspiring against him. He is preoccupied with doubts about others' friendship or loyalty, and he is reluctant to confide in others. To the paranoiac, things are never what they seem. He does not permit himself to be distracted by innocent facts, and searches for hidden meanings according to pre-existing ideas and conclusions reached in advance, that support his conspiratorial thesis. Events do not simply occur, they are deliberately caused. There is no room for ambiguity, and the classifications made are black and white, good/bad, friend/enemy, and have no balance among them.
Abu Mazen is chronically suspicious towards everyone, his loyalists and allies in his close environment, and enemies in distant environments. He does not rely on anyone. His paranoia is in everything and have to do even with his personal security. His decisions have always been in accord with his own judgment, while he has often changed them without warning. Like Arafat Abu Mazen is very sensitive to his place in the Palestinian history, and identifies himself as an important part of the Palestinian revolution. Therefore he will never compromise with Israel and will not allow any freedom of action to his assistants or to those who negotiate in his name.
In fact, he prevents the growth of an alternate leadership or the possibility of revolt against himself, or even a blow at his authority. He deeply believes in conspiracies, in attempts to liquidate him, hence, his tendency to create myths about him being a possible victim of his enemies' schemes. This situation leads him to act through crisis management. He is at his best in times of crisis. Energetic and eager for battle, his face wears a smile from ear to ear, as he has great love for situations of heroism.
Centrality. The paranoid leader's world is populated by all sorts of enemies, of whom he perceives himself to be the focus of attention. All their actions and remarks are taken as directed against himself. He is totally sure that he is the object of great interest on the part of everyone around him. At the same time, he constantly surveys his surroundings, carefully watching how he is being watched. These beliefs and behaviors lead to a dynamic sequence of close relations, intense feelings of persecution, and vindictive retaliatory rage in the paranoid leader.
Violently angry, the paranoid leader defends himself by posing as the victim of outside enemies. Being extremely sensitive to criticism, his interpersonal relationships are disturbed. The world of politics is the best source for enemies of the paranoid leader. This is the "warfare personality" which exhibits extreme traits of focusing on demonic enemies and conspiracies, and on how to defeat them. The profound feelings of persecution lead to attempts to put the blame on outside enemies in order to overcome one's sense of inferiority, insecurity, and unlovability. He is busy with himself, so self-centered and arrogant that he shows very little concern for the needs and feelings of others. Indeed, he is not at all bothered by the wretched situation of his people, socially, economically, or educationally. He does not care about their well-being.
Abu Mazen's style has an exceptionally centralized character which is typical of a Byzantine court as well as of patrimonial leadership. He does not grant any authority to anyone, and decides everything himself, down to the smallest details. The structure of his government is personal, hierarchical, rigid, and closed in, despite its not being alienated. He brings up subjects for discussion only as a formal gesture, without any operational meaning. And he always has the last word.
Everyone must report to him, and in very detailed form. On the other hand, he does not convey current information, nor does he share it with others, except very selectively. No one has decision-making authority, even over the smallest details, unless he has received Abu Mazen's authorization. This is a central part of his capacity to control different environments. Patrimonial rule does not make possible creation of an institutionalized opposition. Formally, the centralized framework does not make possible any qualitative change. The opposition is always viewed as a disruptive factor "in this stage of political development."
Abu Mazen's leadership style is extremely centralized. He is the exclusive source of authority and makes all the decisions on all matters, through hierarchical management. This may be described as "information management to obtain control," as he is sure that no one will dare oppose him. He controls all the information, and this control is part of his power over his people, and over all the Palestinian organizations. Together with his complete control over the finances, makes him irreplaceable and invincible.
He is one-dimensional personality. He does not spend leisure time, nor personal friends, and he is addicted chiefly to the communications media. Being a workaholic, the Palestinian case occupies his time all day long. He knows how to be affable and is the perfect host, according to the Arab tradition, but he also knows how to hurt and insult. He has a gifted ability to impress people in personal meetings, and to win hearts as the victim of the situation.
On the other hand, he is impatient and exemplifies this in his agenda. He shouts at his advisors and screams at those close to him, and at the same time, weeps over his bitter fate of not being understood. He expresses his sorrow and apologies for hurting his advisors, and then repeats what he has done. Above all, he an actor of skill, who acts out of "calculated spontaneity". Abu Mazen is a craftsman who controls his reactions, as they are part of his exceptional theatricality. This reflects the need for personal recognition of his honor, his lack of affection and sympathy, his obsessive need for recognition and esteem.
Abu Mazen rules the whole financial structure, and everything is done through his decisions. By that he confirms the old saying: He who controls the money holds the power. He purchases everyone, enemies and friends alike, enabling them to have a life of corruption so that they will not intervene in his activities. The PLO is the greatest and richest terrorist organization in history. Its capital is estimated in billions of dollars. Its sources of money are: "protection" funds paid by Arab oil states; pan-Arab and international monetary aid. All these funds are under his control and expenditure.
The huge amount of money the Palestinians get is by no means the greatest sinful act in the record of human beings. To make it very short:
According to the United Nations data, there are more than one billion people around the world that earn less than two dollars a day. You will not find even one Palestinian among them.
According to the United Nations data, at least 25 percent of world population, that is almost two billion, are in severe shortage of water to drink, and the drink water the highly risk their health, to the brink of death. You will not find even one Palestinian among them.
According to the United Nations data, 35 percent of world population have no toilets and other basic hygienic means at home, and they do it outdoor or in the field. Very few if any can be found among the Palestinians.
Most of the third world countries in Africa, Asia, and South America, including some Arab states, would have been extremely happy and satisfied to have the Palestinian standard of living, Gross National Product and monthly income.
Only in the Philippines, there are, according to the UN data, four million children, almost the size of all the Palestinian people that live in horrible inhuman conditions, in hunger and misery, with terrifying health conditions that is a disgrace to any human being. Yet, the Palestinians continue to get billions of dollars every year and huge assistance from the donating states.
Above all, the Palestinians are the only gifted among world population to have a monthly economic parcel of existence. The UN gives to 4.25 million Palestinians a monthly assistance of food products, the only ones on a regular basis from 1950 to the end of history. That is why they continue with the victimology strategy, to get more and more, at the expense of those billion of people in the world that really need it.
One has to personally visit and investigate the real situation of the Palestinians in the PA territories and in Gaza, and then to go to most of African, Asian and South American states to make the comparison. He will be embarrassed, astonished, bewildered, and at the same time with the highest guilt and shame of the injustices done by world hypocrisy and evildoing injustices. Yet, the international money donations continue to flow heavily. This is a shame, a huge black hollow on the conscience of humanity.
Grandiosity. The paranoid leader is notorious for his arrogant grandiosity through which he boasts of his feats and triumphs. The paranoid leader relies on the primitive psychological defenses of denial and distortion. They are his tools for looking at the world. Through them, he assumes great importance. The grandiosity acts as a shield for a fragile ego, highly sensitive and insecure. The result of his unbearable shame is outside rage and aggressiveness. He knows the real and only truth, and this leads to a high likelihood of exaggeration and falsification.
Abu Mazen identifies himself with the Palestinian revolution, being busy with national symbols. From his viewpoint, the world must understand the situation of the Palestinians, and must compensate and support them without asking questions and really investigating their real situation. He is very sensitive about his honor and takes pains to ensure that he is treated as a world esteemed leader.
He does not accept dictates made in public, even at a high price, since he feels that it means that someone is trying to humiliate him. Personal gestures influence his mood to gain honor and recognition. He is capable of breaking the rules of the game if he feels that he is not getting due respect. He always reacts very angrily and goes on the attack if he is not treated as President of Palestine, though he is the chairman of the Palestinian Authority.
Abu Mazen is an absolute liar who believes in his own words, and presents false data as solid facts. He makes frequent use of exaggerate detached from reality declarations, and utilizes all the features of the Arabic language: overemphasis (Tawqid), through repeating words and sentences; verbal exaggeration (Mubalaghah); and boasting of deeds and successes (Mufakharah). Being a professional liar, Abu Mazen has declared that the map of Greater Israel is inscribed on the Israeli 10 agora coin, and turned it into a symbol as if the Israeli scheme was already being discussed in a concrete way.
He is capable of lying without blinking his eye, without outward or inward signs, and without changing the line of his emotions. Very often he slides into megalomania and the mythical self-image. Above all, he is anti-Semite, a holocaust denier, an extremist that will never give up any part of the entire territory of Palestine, "from the sea to the River," in fact including Jordan.
Even if his deceitful accusations are groundless and ridiculous, Abu Mazen uses them without any problem, persistently. He has a dramatic talent which he makes frequent use of, in speech and in body language, in code terms and in allusions. He is an actor who suits his style and messages to fit his target audience. In meetings with the Israeli and international publics, he appears as a sensitive moderate man, capable of accepting a "logical political arrangements," who pleads to reach diplomatic arrangements.
At the same time, he refuses to accept any proposal, even those that give him almost all the 1967 borders. See his extreme stand in Camp David II, with Barak and Arafat; his refusal to accept Israeli proposal in January 2001 (made to Arafat) and his refusal of Olmart proposal in 2009 and to the Israeli Minister, Zipi Livni, in 2012.
In hundreds of blunt declarations he utterly said that he will never recognize Israel as a Jewish state. He also refuses to accept the American proposal of Jewish and Palestinian states living together side by side. In his declarations he refers to this as "the Two States Solution," meaning a Palestinian state and a none-Jewish state, "a state of all its citizens," or "a secular states," as the Jews have no national ingredients and they do not deserve a state.
Abu Mazen is against full-fledge terrorism, like a national Intifada. But this not on a moral or political basis, but because he believes that a full-fledge Intifada unites the Israeli people, make him stronger in resistance, and mainly because it threatens the Palestinian case in the world and alienates it from world public opinion.
Hostility. The paranoid exhibits a highly hostile attitude towards the world. He is belligerent and irritable, humorless and extremely sensitive in an ever-growing need for love. The hostile paranoiac – suffused with suspicion and distrust – is ready for rejection, and he perceives it as a way of life. Thus, he is never disappointed. He is chronically angry, and senses hostility all around. He reacts viciously, savagely, to any perceived threat, and does not forgive insults, psychological wounds, or slights. He reacts by quick, cruel counterattacks. Above all, he is a loner, a solitary leader, who creates escalating social conflicts. He very accurately detects any hostility towards him, but is oblivious to his own role in creating and promoting it. This becomes a self-fulfilling prophecy which provokes hostility. The men around him, even his most loyal aides, must behave as if always walking on eggs, and absorb his rage.
Arab conspiracy thinking has a powerful value. Its aim is to remove responsibility from the Arab person or group by believing that one is the victim of a conspiracy. Arab-Islamic culture aims to explain why the Arab or the Arabs are in a specific situation in the political, social, or economic fields. The Arabs are not to blame for their plight, but only outside factors. They externalize the guilt. They are always right. Furthermore, their reaction is aggressive and totalistic, as we can see in the Return to Islam phenomenon, especially in its new, more murderous form exemplified by Bin Laden's movement.
Arab-Islamic political culture is a fertile field for political paranoia. The Middle East is bound to conspiracy thinking. It starts with a psychological process uncommon and unrecognized in Western culture, externalizing guilt. In Jewish and Christian culture, one takes responsibility and internalizes guilt. In contrast, the opposite is true in Arab-Islamic culture. The main question is: "Do I have a problem? You are guilty!" There is no tolerance for the rights and justice of the other. There is no conscience and no guilt or remorse. They are always right.
The need for enemies has socio-biological and psychological roots. In the Middle East, enemies are those outside Islam, and the politico-cultural adversaries of the Arabs. To the paranoiac, enemies are chosen because they have assumed roles, acquired traits, and displayed behavior that the paranoiac wishes to describe as fitting enemies. The Jews/Israelis fit the pattern of accusation perfectly, not only because of their historic role in the Diaspora and as a "protected people" (Dhimmi) in Islam, but because of Arab self-interest, both symbolic and material.
Fear of Loss of Autonomy. The paranoid leader is always prepared for an emergency, and in a state of readiness to flee. He is a man on the run, constantly worried about attempts by outside superior forces to impose their will on him. This is why he manifests exaggerated independence. At the same time, he puts himself in danger, precisely because of the fear of losing control. Subordinating and accommodating oneself to the will of others is necessary in political life. But the paranoiac cannot tolerate and accept compromise, and he finds himself in constant conflict with both real and imaginary situations and adversaries.
One of the first decisions Arafat made on his political road, and Abu Mazen continues his track, was that his organization would preserve its full independence of action. It would not be subject to the patronage of any Arab state, in order to ensure that it would act on behalf of Palestinian interests alone. He has zealously preserved this principle to this day. Nevertheless, knowing that the activities of his organization depended on the aid, support, and backing of Arab states, he made use of all possible manipulations and provocations, in order to drag them into war with Israel.
Abu Mazen, like Arafat, sought to bring about the deep involvement and active intervention of the Arab states in "the Solution to the Palestine Question", however, without imposing patronage on the Palestinians. They are committed to independent action in conformity with their interests. From Arafat's vantage point, and Abu Mazen follows, "independence of decision" (Istiqlal al-Qarar) is one of the three central strategies of the Palestinians. This is the right way from which there must be no retreat. This means that they need to make decisions independently, without dependence on alien interests. They must be the masters of their fate.
This is on the political level. On the personal level Abu Mazen absolutely refuses to accept domination by others. He is very sensitive to his independence, and does not tolerate any challenge to his status. He has partners on his way, but he is very sensitive to any criticism of himself. In this sense, Abu Mazen created a link and full integration between the ego, the personal, and the Palestinian collectivity.
The sense of betrayal enables Abu Mazen not only on account of the externalizing Arab culture, to lay the guilt on Israel for all the wrongs that the Palestinians have carried out, as well as for the harsh terrorist attacks against Israel itself. In his mind, this is a legitimate response of the weak, being the victim. The dehumanization of Israel and the Jews as such, are central in Abu Mazen's worldview.
Projection. Projection is an aberration of the normal state of shame. The paranoiac externalizes his painful feelings to his environment, thereby transforming intolerable internal threats into more manageable external threats. This is the result of presuming that internal changes or states are due to external causes. At the same time, the purpose of projection is to be a device by which the paranoid leader externalizes threatening internal states to his surroundings. The personality style is characterized by hypersensitivity, loneliness, and aggressiveness. The paranoid leader does not withdraw from the world. Rather, he is concerned with the hidden motives of others lying behind appearances.
Abu Mazen has a powerful need to dominate his surroundings up to the smallest details, and to direct events. He is characterized as possessing low emotional stability, and this explains his deep emotional need to demonstrate superiority, a profound aspiration to earn the admiration and respect of others, but at the very same time, profound suspicion towards them. He is constantly in competition, constantly aspiring to win and prove his superiority to others. His speeches rampant with contradictions. He uses ambiguity both inwardly and outwardly, both in Arabic and in English, towards the Israeli "peace camp" and towards hostile factors opposed to him.
He is ready to sacrifice many others of his own people for the sake of achieving the goal, without any emotion or regret. He never did any soul searching or expressed regret or had any doubts about the price. He sees this as an advantage, presenting the Palestinian distress to the world. The sacrifice in lives is the most successful means of attaining the goal, and the Palestinian victims mandate resoluteness in the struggle. From his vantage point, the end justifies the means. For that reason he has never been concerned about the social-economic-employment-health situation of the Palestinians. With all the billions of dollars that he has received, not one refugee family has been rehabilitated from their refugee state.
Abu Mazen is addicted to the communications media, and brilliantly uses them as a tool of manipulation. The exaggerations, the lies, the total distortions are tools central in importance in the media's openness to him. Even when he appears ridiculous, he succeeds in transmitting his messages. These skills show in his unique negotiations management. The bargaining is in the spirit of an Oriental bazaar, by which only the cunning wins. In all discussions he displays impressive dramatic ability, though his suspicion is obsessive. Whenever he has come to negotiations, it has been difficult for him to believe assurances, and he has brought the talks to a dead end.
Delusional Thinking. The paranoiac holds strong, false beliefs about his surrounding reality that represent the crystallized expression of projective thinking. Of all the paranoid delusions, those of persecution and grandiosity, in particular, form part of his political world. The paranoiac expects to be treated in a special way, and when he thinks he is not receiving his due, he reacts with hurt, anger, and vindictive rage. Delusion leads to the distortion of actual events and of rational beliefs. At the same time, the paranoid leader expects to receive special treatment, as a manifestation of his narcissistic pathology. This means he cannot trust anyone, nor confide in anyone. Indeed, intimate personal friendship is a luxury that he cannot afford. On the other hand, delusional thinking may be politically helpful, since political failures confirm his suspicions while political success seems to confirm his grandiosity.
Abu Mazen's behavior is impulsive, with a strong inclination to outbursts of rage that are difficult to anticipate, while his moods change quickly and often. He was and remains unpredictable in his reactions. He reacts impulsively and sharply out of proportion to any criticism. This is the reason why it is not clear how he will react to proposals for a settlement or accord. At the same time he has an astonishing ability to impress and win over people in personal meetings. He leads people to empathize with him, to feel sympathetic, to see him as a vulnerable man deserving protection and defense.
Summing up: he who really believes that Abu Mazen is a reliable partner for peace negotiations – think again. He is the embodiment of stubbornness, like Arafat, with other means. He does not recognize Israel and he is not willing to reach a territorial compromise with Israel. Unfortunately, the international support he gets and the huge benevolent monetary donations the Palestinians get makes him more stubborn. That is why, paradoxically, the first step to bring the Palestinians to the negotiation table and to have an endurable solid peace is that the international donations will be cut off, and the Palestinian leadership will be opposed by harsh options. Continuation of the current circumstances is a guaranteed formula to conflicts and violence, never to peace.
The US doesn't deserve a sit on the UNHRC, with its complicity in the Saudi war crimes in Yemen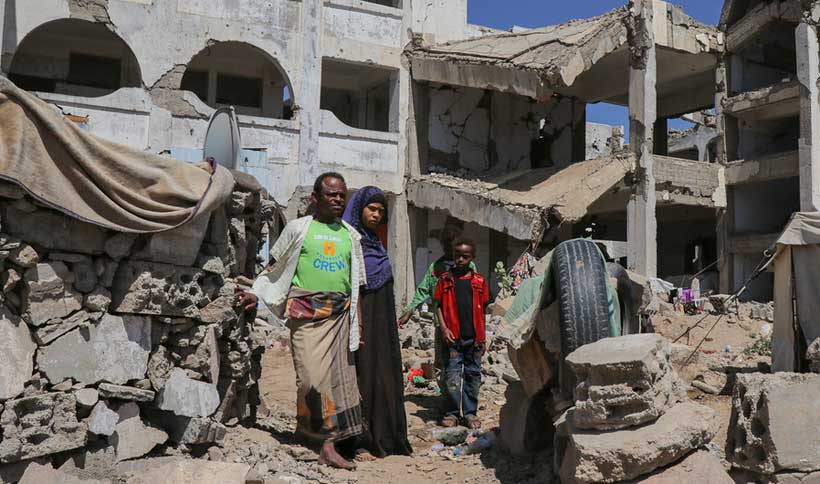 Last week, the US State Department communicated its intention of joining the UN Human Rights Council later this year. The UN General Assembly will be voting this October on who gets to join the 47-member UN Human Rights Council. 47 members is less than a fourth of all UN member states, so only very few countries get a seat and a say.
The United States does not deserve to join the UN Human Rights Council, with its complicity in the Saudi war crimes in Yemen.
The Human Rights Council is often criticized, especially by the right in the US, for having only bad human rights actors with atrocious records as members. But the US is not an exception to the atrocious human rights record club.
In the seemingly war-less Trump period, the US nevertheless still managed to get engaged in war and war crimes in the completely devastated Yemen, which was hit by the worst humanitarian crisis and famine over the last years, after US-backed Saudi forces basically flattened the country. Over 13mln people suffered from starvation. Media and human rights organizations like Human Rights Watch alike have pointed to US complicity in war crimes in Yemen.
Months ago, I criticized UNICEF chief Henrietta Fore for lauding the Saudis' "humanitarian leadership" in Yemen for the price of USD 150mln. The UN blue-washing partnerships were possible after UN Secretary General Antonio Guterres removed Saudi Arabia from the UN blacklist in 2020 to make sure the rivers of cash by the Saudi humanitarian heroes kept flowing in the UN's direction. But in October this year, it is not Antonio-it's not a big deal-Guterres that decides who gets on the UN Human Rights Council. It's all the UN member states. And many of them will not be impressed by the Saudi humanitarian leadership.
And even though a month ago, new US President Joe Biden announced that the US is ending its support for the Saudi offensive – and in parallel the US intell revealed the Khashoggi report which outlined the Saudi prince's involvement in the murder of the journalist – questions still persist about the US role in the Yemeni situation from now on. 73% of all Saudi arms imports come from the US. The US State Department will simply be playing on words from now on in redefining what constitutes "offensive" support for the Saudi coalition, as the State Department Spokesperson Ned Price seemed to suggest. Any military expert knows how difficult it is to differentiate between offensive and defensive capabilities. Unless it's really barb wire standing on your border, it's pretty hard to make the case that something will serve for only defensive purposes. Especially if the "defense-only" capabilities are for a war-driven Saudi-led coalition. So, basically the Biden policy is the Trump policy, but much more polished. The language is more technocraticly elegant, but the essence is the same – just like many of the other decisions by the Biden Administration in its first weeks. It's basically Trump, only the phrasing is much more polished and professionally shrewd.
This week, US Secretary of State Antony Blinken criticized Yemen's Houthies for breaking the peace in responding to the Saudi forces, but it is safe to say that there isn't much peace to break in Yemen, and the US has also taken care of that. So, Blinken's statement reveals a new doze of hypocrisy – hypocrisy, which also characterizes the US's decision to rejoin the UN Human Rights Council.
Biden's Syria strikes that left many Biden supporters quite surprised last week also indicated that many of us who thought Biden would be a classical Democrat centrist were actually wrong. Biden has much more in common with the right now, judging by his very first policy choices – at home and foreign policy wise.
The US government will have to try a bit harder than "we are not Trump", if it wants to convince the rest of the countries in October that it deserves a sit on the human rights table. If the Biden Administration continues the same way, it's not going to be able to do so.
Beyond the friendship diplomacy between Morocco and Mauritania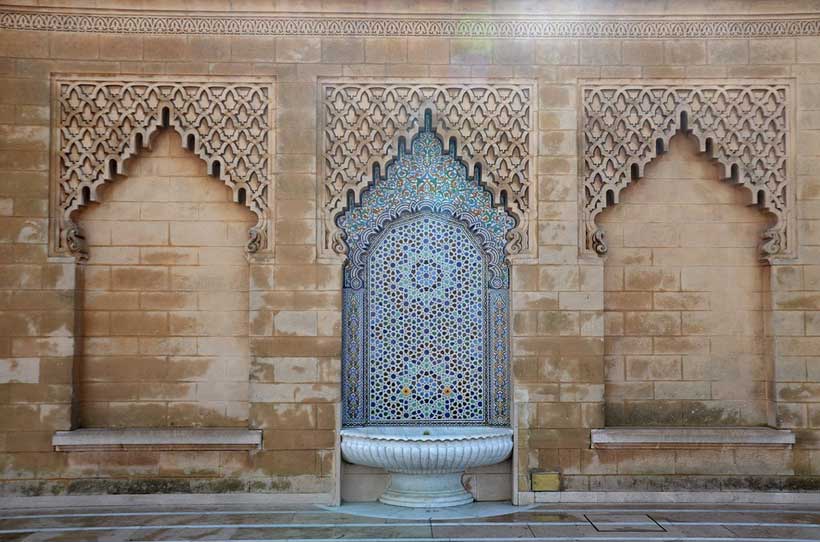 Over the past decade or so, many politicians and diplomats have held that the most significant bilateral relationship has been between the Kingdom of Morocco and the Islamic Republic of Mauritania. That remains true today, and it will be likely the case for long- term partnership to come, even as the sort of that relationship changes over time. Due to, diplomatic rapprochement between them and bilateral cooperation on several levels, Mauritania, tends formally to withdraw its full recognition of the Polisario Front "SADR" before the term of the current president, Mohamed Ould Al-Ghazwani, ends.
Yet, the truth is that Mauritania has unalterably shifted from the previous engagement with Morocco to the recent conflict with it on nearly all the key fronts: geopolitics, trade, borders security, finance, and even the view on domestic governance. To that extent, Mauritania was the most affected by the Polisario Front militia's violation to close the Guerguerat border crossing and prevent food supplies from reaching their domestic markets. This crisis frustrated Mauritanian people and politicians who demanded to take firm stances towards the separatists.
In the context of the fascinating development in relations between Rabat and Nouakchott, the Mauritanian government stated that President Ould Ghazwani is heading to take a remarkable decision based on derecognized the so-called Sahrawi Arab Democratic Republic (SADR) and Polisario Front as its sole representative and follow up the recent UN peace process through the case of Western Sahara conflict under UN Security Council resolutions.
Similarly, the United States announced that "Moroccan (Western) Sahara is an integral part of The Kingdom–a traditional Ally, and it supports the Moroccan government's constitutional procedures to maintain Moroccan Southern provinces strong and united." It was rapidly followed by all major countries of African, and the Arab Middle East also extended their supports to the government in Rabat. What a determined move against the Polisario Front separatism in a sovereign state!
During the Western Sahara dispute, the Moroccan Sahrawi was humiliated to the end by Polisario Front: it not only lost their identity but also resulted in the several ethnics' claim for "independence" in the border regions within. currently, Morocco is the only regional power in North Africa that has been challenged in terms of national unity and territorial integrity. The issues cover regional terrorism, political separatism, and fundamental radicalism from various radical ethnic groups. Although the population of the "Polisario groups" is irrelevant because of Morocco's total population, the territorial space of the ethnic minorities across the country is broadly huge and prosperous in natural resources. besides, the regions are strategically important.
In foreign affairs doctrine, the certainty of countries interacting closely, neighboring states and Algeria, in particular, have always employed the issue of the Western Sahara dispute in the Southern Region of Morocco as the power to criticize and even undermine against Morocco in the name of discredit Sahrawi rights, ethnic discrimination, social injustice, and natural resources exploitation. therefore, local radical Sahrawi groups have occasionally resisted Morocco's authority over them in a vicious or nonviolent way. Their resistance in jeopardy national security on strategic borders of the Kingdom, at many times, becoming an international issue.
A Mauritanian media stated, that "all the presidential governments that followed the former President Mohamed Khouna Ould Haidala, a loyal and supporter to the Polisario Front, were not at all satisfied with the recognition of the SADR creation due to its fear that it would cause reactions from Algeria. however, Mauritania today is not the state of 1978, it has become a well-built country at the regional level, and the position of its military defense has been enhanced at the phase of the continent's armies after it was categorized as a conventional military power."
This is what Mauritania has expected the outcome. Although neighboring Mauritania has weeded out the pressures of the Algerian regime, which stood in the way of rapprochement with the Kingdom of Morocco, and the Mauritanian acknowledged that Nouakchott today is "ready to take the historic decision that seeks its geopolitical interests and maintain strategic stability and security of the entire region, away from the external interactions." Hence, The Mauritanian decision, according to the national media, will adjust its neutral position through the Moroccan (Western) Sahara issue; Because previously was not clear in its political arrangement according to the international or even regional community.
Given the Moroccan domestic opinion, there is still optimistic hope about long-term collaboration on the transformation between Morocco and the Islamic Republic of Mauritania, even considering some temporary difficulties between the two in the Western Sahara conflict. For example, prior Mauritania has recognized the Polisario since the 1980s, but this recognition did not turn into an embassy or permanent diplomatic sign of the separatist entity in Mauritania, the Kingdom has a long-standing relationship with Mauritania and the recent regional politics would not harm that, because it's a political circumstance.
Despite the strain exerted by the Polisario Front and Algeria on Mauritania, and intending to set impediments that avoid strategic development of its relations with Rabat, the Mauritanian-Moroccan interactions have seen an increased economic development for nearly two years, which end up with a phone call asked King Mohammed VI to embark on an official visit to Mauritania as President Ould Ghazwani requested.
For decades, the kingdom of Morocco has deemed a united, stable, and prosperous Maghreb region beneficial to itself and Northern Africa since it is Kingdom's consistent and open stance and strategic judgment. Accordingly, Morocco would continue supporting North Africa's unity and development. On the one hand, Morocco and Mauritania are not only being impacted by the pandemic, but also facing perils and challenges such as unilateralism, and protectionism. On the other hand, Rabat opines that the two neighboring states and major forces of the world necessarily established their resolve to strengthen communication and cooperation with each other. To that end, both states would make efforts to set up long-term strategic consensus including mutual trust, reciprocal understandings, and respect to the United Nations and the current international system based on multilateralism.
In sum, both Morocco and Mauritania are sovereign states with a strong desire to be well-built and sophisticated powers. Previous successes and experiences in solving territorial disputes and other issues have given them confidence, which motivated both countries to join hands in the struggles for national independence, equality, and prosperity. In sense of the world politics, two states promise to advance the great cause of reorganization and renovation and learn from each other's experience in state power and party administration.
Getting Away With Murder: The New U.S. Intelligence Report on the Khashoggi Affair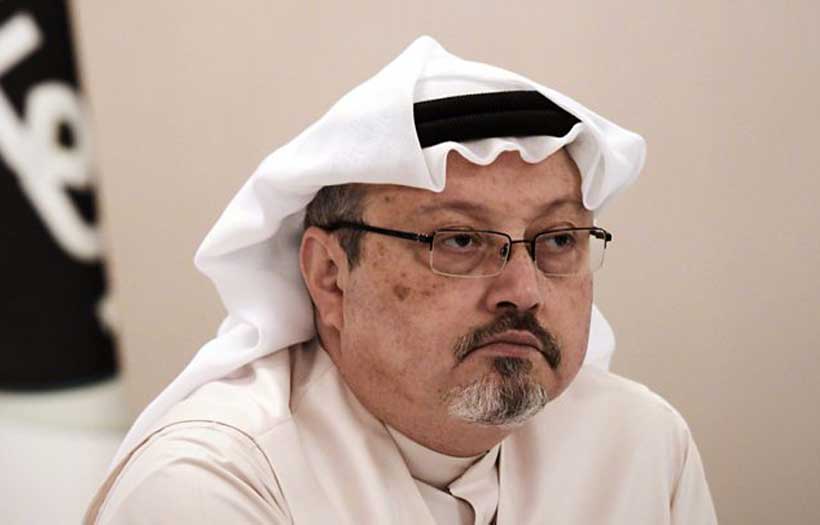 It was October 2, 2018 when a man walked into the Saudi Arabian consulate to collect some documents he needed for his impending marriage. He had been there earlier on September 28, and had been told to allow a few days for them to prepare the needed proof of divorce from an earlier marriage.
So there he was. His Turkish fiancée had accompanied him and he asked her to wait outside as it would only take a minute or two. She waited and waited and… waited. Jamal Khashoggi never came out.
What went on inside is a matter of dispute but US intelligence prepared a report which should have been released but was illegally blocked by the Trump administration. Mr. Trump is no doubt grateful for the help he has had over two decades from various Saudi royals in addition to the business thrown his way at his various properties. "I love the Saudis," says Donald Trump and he had kept the report under wraps. It has now been released by the new Biden administration.
All the same, grisly details of the killing including dismemberment soon emerged because in this tragic episode, with an element of farce, it was soon evident that the Turks had bugged the consulate. There is speculation as to how the perpetrators dispersed of the corpse but they themselves have been identified. Turkish officials also claim to know that they acted on orders from the highest levels of the Saudi government. They arrived on a private jet and left just as abruptly.
The egregious killing led to the UN appointing a Special Rapporteur, Agnes Callamard. She concluded it to be an "extra-judicial killing for which the state of the kingdom of Saudi Arabia is responsible." She added, there was "credible evidence" implicating Crown Prince Mohammed bin Salman and other senior officials.
Now the US report. Intelligence agencies conclude Jamal Khashoggi was killed by a Saudi hit squad under the orders of Crown Prince Mohammed bin Salman. They add that the latter has had unitary control over Saudi security and intelligence organizations and thus it was "highly unlikely" an operation of this nature would have been possible without Prince Mohammed's authorization.
Mr. Biden's reaction is plain. Although the Crown Prince is the de facto ruler with his father the King's acquiescence, Mr. Biden has not talked to him. He called the king and emphasized the importance placed on human rights and the rule of law in the US.
President Biden is also re-evaluating US arms sales to the Kingdom with a view to limiting them to defensive weapons — a difficult task as many can be used for both, a fighter-bomber for example.
There are also calls for sanctions against the Crown Prince directly but Biden has ruled that out. Saudi Arabia is after all the strongest ally of the US in the region, and no president wants to jeopardize that relationship. Moreover, the US has done the same sort of thing often enough; the last prominent assassination being that of the senior Iranian general, Qassem Soleimani, by the Trump administration.