Why Pakistan is also opposed to an independent Kashmir?
Against the general impression gained by the world that Pakistan has been fighting for the cause of Kashmiris, the fact remains Pakistanis are fighting not for Kashmiris but for itself as it wants to annex the parts of Kashmir now under Indian occupation and have been the target of military attacks, fake encounters and genocide spree.
Beyond its open rhetoric India has always maintained that the parts of Jammu Kashmir it annexed soon after its own independence from Great Britain in 1947 as the first ever external operation as a free nation, belong to India and Jammu Kashmir is now an integral part of India. Cutting across their Hindutva intent, both Congress and BJP maintain this "integral" status.
Pakistan also, on its part, annexed a small part of Kashmir and "integrated" into its official territory and after a war with India it got some more parts of Kashmir that it named as Azad Kashmir which is now an integral part of Pakistan.
While India has put a full stop to ay soverign Kashmir, Pakistan also does not think in terms of an independent Kashmir for Kashmiris and it is eager only get Sri Nagar into Pakistani territory for which it is using pro-Pakistani Kashmiris to fight against Indian occupation. And India mercilessly kills Kashmiris for supporting Pakistan and seeking to make Kashmir apart of a destabilized and weak Pakistan.
However, there are Kashmiris both in Azad Kashmir and Jammu Kashmir who seek a soverign Kashmir to live in peace and prosperity, though voices are not allowed to be heard by both India and Pakistan. There so weak that they cannot do anything to achieve their noble cause of establishing a soverign Kashmir.
Had Islamabad worked for an independent Kashmir, most probably Kashmiris would have legally obtained their independent Kashmir by now.
Today, both India and Pakistan are also allies of expansionist fanatic Israel, another colonizer who keeps killing Palestine Muslims, drinking their blood profusely. As a "friend" of Zionist criminal regime, Pakistan cannot be expected to value the worth of freedom and sovereignty and human dignity. Nor can it respect the life of Kashmiri Muslims. Like India, Pakistan and Israel want the enamoring lands and have least concern for freedom and dignity of Kashmiris- the target of Indian colonialist attacks.
Indian Jammu Kashmir and Pakistani Azad Kashmir
At the time of the Partition of India in 1947, the British abandoned their suzerainty over the princely states, which were left with the options of joining India or Pakistan or remaining independent. Hari Singh, the maharaja of Jammu and Kashmir, wanted his state to remain independent. In spring 1947, an uprising against the Maharaja broke out in Poonch, an area bordering the Rawalpindi division of West Punjab. Maharaja's administration is said to have started levying punitive taxes on the peasantry which provoked a local revolt and the administration resorted to brutal suppression. The area's population rebelled against the Maharaja's forces and gained control of almost the entire district. The pro-Pakistan chieftains of the western Jammu districts of Muzaffarabad, Poonch and Mirpur proclaimed a provisional Azad Jammu and Kashmir government in Rawalpindi on 3 October 1947.
On 21 October, several thousand Pashtun tribesmen from North-West Frontier Province poured into Jammu and Kashmir to liberate it from the Maharaja's rule. They were led by experienced military leaders and were equipped with modern arms. The Maharaja's crumbling forces were unable to withstand the onslaught. The raiders captured the towns of Muzaffarabad and Baramulla, the latter 20 miles (32 km) northwest of the state capital Srinagar. On 24 October, the Maharaja requested military assistance from India, which responded negatively and coerced the king to make JK acceded to India. Accordingly, on 26 October 1947, Maharaja Hari Singh signed an Instrument of Accession, handing over control of defence, external affairs and communications to the Government of India in return for military aid. Indian troops, kept ready, were immediately airlifted into Srinagar. Pakistan intervened subsequently. Fighting ensued between the Indian and Pakistani armies, with the two areas of control more or less stabilized around what is now known as the "Line of Control".
India occupied Jammu and Kashmir, the only state in India with a Muslim-majority population, consists of three regions: Jammu, the Kashmir Valley and Ladakh. Srinagar is the summer capital, and Jammu is the winter capital. The Kashmir valley is famous for its beautiful mountainous landscape, and Jammu's numerous shrines attract tens of thousands of Hindu pilgrims every year. Ladakh, also known as "Little Tibet", is renowned for its remote mountain beauty and Buddhist culture.
Jammu and Kashmir has an international border with China in the north and east, and the Line of Control separates it from the Pakistani territories of Azad Kashmir and Gilgit-Baltistan in the west and northwest respectively. The state has special autonomy under Article 370 of the Constitution of India. The Hindutva parties led by BJP question the article and while in opposition they wanted it to be removed. But as the ruling party of India BJP allies understand the need to retina the class and article intact. In fact, article ha so special life for the Kashmiris who get killed by the occupation forces from New Delhi.
Maharaja Hari Singh became the ruler of the princely state of Jammu and Kashmir in 1925, and he was the reigning monarch at the conclusion of the British rule in the subcontinent in 1947. With the impending independence of India, the British announced that the British Paramountcy over the princely states would end, and the states were free to choose between the new Dominions of India and Pakistan or to remain independent. It was emphasized that independence was only a `theoretical possibility' because, during the long rule of the British in India, the states had come to depend on British Indian government for a variety of their needs including their internal and external security.
Jammu and Kashmir had a Muslim majority (77% Muslim by the 1941 census). Following the logic of Partition, it was expected that Kashmir would join Pakistan. However, the predominant political movement (Maharaja Rule) in the Valley of Kashmir (Jammu and Kashmir National Conference) was secular, and was allied with the Indian National Congress since the 1930s. So many in India too had wanted Kashmir should join India. The Maharaja was faced with indecision. While the Government of India accepted the accession, it added the proviso that it would be submitted to a "reference to the people" after the state is cleared of the invaders, since "only the people, not the Maharaja, could decide where Kashmiris wanted to live." It was a provisional accession
Indo-Pakistani War of 1947 lasted till the end of 1948. A ceasefire was agreed on 1 January 1949, supervised by UN observers. At the beginning of 1948, India took the matter to the United Nations Security Council. The Security Council passed a resolution asking Pakistan to withdraw its forces as well as the Pakistani nationals from the territory of Jammu and Kashmir, and India to withdraw the majority of its forces leaving only a sufficient number to maintain law and order, following which a Plebiscite would be held. A ceasefire was agreed on 1 Jan 1949, supervised by UN observers. A special United Nations Commission for India and Pakistan (UNCIP) was set up to negotiate the withdrawal arrangements as per the Security Council resolution.
In the end, no withdrawal was ever carried out, India insisting that Pakistan had to withdraw first, and Pakistan contending that there was no guarantee that India would withdraw afterwards. No agreement could be reached between the two countries on the process of demilitarization.
India militarized Kashmir with regular additions of troops and terror goods and local Muslims are under their threats as they have lost sovereignty plus freedom and the right to live in their nation. . India and Pakistan fought two further wars in 1965 and 1971. Following the latter war, the countries reached the Simla Agreement, agreeing on a Line of Control between their respective regions and committing to a peaceful resolution of the dispute through bilateral negotiations.
India well as Pakistan has no plans of withdrawing from Kashmir and in order to maintain their terror hold over Kashmir, they have equipped their respective military capability with deadly nukes obtained without the approval of IAEA and without signing the NPT.USA allows both to enjoy their nuke arsenals. They continue to blame one another, and terrorize the Kashmiris besieged and sandwiched between them.
When it could not "flush out" Pakistani forces from Kashmir, India approached the United Nations, asking it to resolve the dispute, and resolutions were passed in favour of the holding of a plebiscite with regard to Kashmir's future. However, no such plebiscite has ever been held on either side as both are not sure of support of Kashmiris for their colonization project. Also, there was a precondition which required the withdrawal of the Pakistani Army along with the non-state elements and the subsequent partial withdrawal of the Indian Army from the parts of Kashmir under their respective control – a withdrawal that never took place. In 1949, a formal cease-fire line separating the Indian- and Pakistani-controlled parts of Kashmir came into effect.
Following the 1949 cease-fire agreement with India, the government of Pakistan divided the northern and western parts of Kashmir that it occupied at the time of cease-fire into the following two separately-controlled political entities: Azad Jammu and Kashmir (AJK) – the narrow, southern part, 250 miles (400 km) long, with a width varying from 10 to 40 miles (16 to 64 km).; Gilgit–Baltistan formerly called the Federally Administered Northern Areas (FANA) – the much larger political entity to the north of AJK with an area of 72,496 square kilometres (27,991 sq mi).
At one time under Pakistani control, Kashmir's Shaksgam tract, a small region along the northeastern border of Gilgit–Baltistan, was provisionally ceded by Pakistan to the People's Republic of China in 1963 and now forms part of China's Xinjiang Uygur Autonomous Region.
Status of Azad Kashmir
India quickly made Jammu Kashmir as a part of its territory. There is a confusion as to why Pakistan ah snot yet annexed the Azad Kashmir and added to its territory. Azad Kashmir is accorded a special status with a president and Prime minister ruling it as a country but with guidance from Islamabad. Like in Jammu Kashmir where India parties like Congress and BJP play important roles in the state, in Azad Kashmir Pakistani political parties play important roles. PDP and Muslim league are the dominant parties and now ML is AK's ruling party.
Raja Farooq Haider Khan of Pakistan Muslim League-N has been elected as new Prime Minister of Azad Jammu and Kashmir. Voting for election of new Leader of the House was held in Muzaffarabad. Raja Farooq Haider Khan secured 38 votes while a joint candidate of Muslim Conference and PTI Ghulam Mohi ud din Dewan and Chaudhry Muhammad Yaseen of Pakistan Peoples' Party bagged five votes each.
Punjab Chief Minister Shahbaz Sharif has also felicitated Raja Farooq Haider on being elected as the new Prime Minister of Azad Jammu and Kashmir. In his message, he hoped that the newly elected Prime Minister of AJK will fulfill the expectations of his people.
The territory has a parliamentary form of government with its capital located at Muzaffarabad. The President of Azad Kashmir is the constitutional head of the state, while the prime minister, supported by a Council of Ministers, is the chief executive. The unicameral Azad Jammu & Kashmir Legislative Assembly elects both the prime minister and president. The state has its own Supreme Court and a High Court, while the Government of Pakistan's Ministry of Kashmir Affairs serves as a link between it and Azad Kashmir's government. Neither Azad Kashmir nor Gilgit-Baltistan elects members to Pakistan's National Assembly.
Azad Jammu and Kashmir commonly known as Azad Kashmir, is a self-governing] administrative division of Pakistan. The territory lies west of the Indian-administered state of Jammu and Kashmir, and was previously part of the former princely state of Jammu and Kashmir, which ceased to exist as a result of the first Kashmir war fought between India and Pakistan in 1947 upon their own freedoms from UK..
Azad Kashmir is part of the greater Kashmir region, which is the subject of a long-running conflict between India and Pakistan. The territory shares a border with Gilgit–Baltistan, together with which it is referred to by the United Nations and other international organisations as "Pakistan-administered Kashmir. The territory also borders Pakistan's Punjab province to the south and Khyber Pakhtunkhwa province to the west. To the east, Azad Kashmir is separated from the Indian-administered state of Jammu and Kashmir by the Line of Control, the de facto border between India and Pakistan. Azad Kashmir has a total area of 13,297 square kilometres (5,134 sq mi), with an estimated population of around 4.6 million people.
The 2005 earthquake killed 100,000 people and left another three million people displaced, with widespread devastation. Since then, with help from the Government of Pakistan and foreign donors, reconstruction of infrastructure is underway. Azad Kashmir's economy largely depends on agriculture, services, tourism, and remittances sent by Pakistanis living abroad. Nearly, 87% of the households own farms in Azad Kashmir, while the region has a literacy rate of approximately 72% and has the highest school enrollment in Pakistan.
Azad Kashmir expresses solidarity with people of Jammu Kashmir
Today, Kashmiris in India occupied Jammu Kashmir are protesting Indian occupational techniques against the Kashmiri Muslims. Indian forces target them and many Kashmiri Muslims have fallen victim to Indian terror tacks.
People of Azad Kashmir now are protesting against Indian brutality in Kashmir valley and ill-treatment of Kashmiri Muslims by occupation forces. .
A large number of people including refugees from Indian-held Kashmir came out on the streets in Muzaffarabad, capital of Azad Kashmir, to stage a rally against Indian violence on people across the Line of Control (LoC), just weeks after the extra-judicial killing of Burhan Wani, a pro-freedom insurgent leader in the occupied zone.
Earlier, when Azad Jammu and Kashmir (AJK) was smack in the middle of general elections, the leaders of most religious and political parties had marched in front of United Nations Military Observers Group for India and Pakistan (UNMOGIP) to protest the ongoing wave of state-ordered violence in the occupied zone.
All Parties Hurriyat Conference (APHC) AJK chapter leaders and workers have been urging members of civil society and refugees settled in AJK to continue staging street protests.
Pakistani concern over unrest in Kashmir
Kashmir valley has become restless for quite some time now. People of Kashmir are facing serious problem of witnessing Indian force crimes in their neighborhoods. Kashmiris look a upon their freedom fighting leaders but India, in order to continue to kill them, calls them terrorists.
Now Kashmiris are increasingly willing to call themselves the "terrorists" as their husbands, children and other relatives are getting into India military traps and get killed or just disappear without clues.
Pakistan Prime Minister Nawaz Sharif recently expressed concern over the law and order situation in Jammu and Kashmir during a high-level meeting here called to discuss regional security. In the meeting, Sharif and Pakistan Army chief General Raheel Sharif, were briefed on the situation in Kashmir and Afghanistan. PM Sharif said the "brutal use of force is a blatant Indian violation of fundamental rights of the Kashmiri people which no civilized society permits". Sharif maintained that the Indian attempts to claim the situation in Kashmir an internal matter were "factually incorrect, legally untenable and a violation of international law and UN Security Council resolutions".
The meeting resolved to approach the UN Human Rights Council to send a fact-finding mission to Kashmir to "investigate the slaughter of innocent civilians and impose a ban on the use of pellet guns for dispersing people". It called upon the international community to condemn human rights violations by Indian security forces.The meeting condemned "the oppression of the Indian security forces over innocent Kashmiris" protesting against the violence in the region, a Prime Minister's House statement said.
The only solution to the Kashmir issue was "early implementation of UNSC resolutions — a fair and impartial plebiscite under the UN auspices", Sharif said. The statement said Pakistan "will continue to provide diplomatic, political and moral support" to the people of Kashmir for the realization of their fundamental right to self-determination. The meeting comes a day after India slammed Pakistan over its "deplorable meddling" in the internal affairs of the country and asked it to "vacate its illegal occupation of Pakistan-Occupied Kashmir". Pakistan observed "Kashmir's Accession to Pakistan Day" on July 19, followed by "Black Day" on July 20 over the killing of Hizbul Mujaheedin commander Burhan Wani.
India in a statement strongly condemned the "encouragement and support" which "terrorists and their activities receive from Pakistan's state".
At least 50 people have been killed and hundreds injured in Jammu and Kashmir following the July 8 killing of Wani in a gunfight with the security forces.
Indian terror techniques
Fake encounters to target Kashmiri youth, repeated curfews to silence the Kashmiris and to cripple Kashmir economy so that the JK government would run to New Delhi for financial assistance on Indian terms to arrest as many Kashmiri Muslims as it can to somehow reduce the Kashmiri anger, have not eventually worked in India's favor as Kashmiris continue to fight for sovereignty.
Come what may, India, now supported by USA, does not want to surrender sovereignty back to Kashmiris and in order to silence them in their struggle for sovereignty, India keeps killing them through enacted fake encounters. For India, Kashmiris are terrorists just like Palestinians are terrorists for Israel, while entire Muslim community is a terrorist gang for US led NATO rogue states, terrorizing energy rich Arab nations.
It appears, like India, Pakistan also enjoys its double-speak, mixing half truth with full lie regarding the status of Kashmir now and in future. While Pakistan is an ally of US led NATO terror gang, now controlling Islamabad, India has been trying its best to make an unwilling USA its strategic partner. Now both these nuclear powers causing perpetual tension in South Asia are being remote controlled by Washington.
New Delhi is too happy that USA has moved away from Islamabad and is not working for Indian causes everywhere, as it thus has been promoting the anti-Islamic Zionist criminal regime. On the contrary, Pakistan is worried that it is fast losing service charges from USA and EU.
However, despite their differences and regular military cross firings, meant essentially to terrorize Kashmiris, India and Pakistan have a common agenda – to retain the nuke arms in their respective possessions at any cost. This now explains why they don't want to resolve the Kashmir issue and grant sovereignty to Kashmiris.
Pakistani PM Sharif said he is dreaming to Kashmir inside Pakistan but he fails to recognize the Pakistanis destabilized and not stable at all and it might even disintegrate as per the CIA plan. India has warned Islamabad to stop day dreaming about Kashmir joining Pakistan now or any time in future. Kashmiris cannot decide to commit a mass suicide by joining a corrupt and weak Pakistan which would not hesitate to sell them to China or America for favors, including financial and military help. Pakistan ahs "gifted" a part of occupied Azad Kashmir to China for economic and military help.
Pakistani mischief on soverign Kashmir?
The general impression gained by the public that Pakistan is fighting for the cause of Kashmiris for a soverign Kashmir apparently looks false. Pakistan has been fighting for Kashmir and not for Kashmiris as it is eager to incorporate into Pakistan both Azad Kashmir which's under Pakistani control and Jammu Kashmir which is under Indian occupation. But Kashmir I sunder Indian occupation and it refuses to surrender Kashmiris its sovereignty ostensibly to deny India to quickly occupy it and add to its own territory.
Pakistan already has a part of Kashmir in its territory and also administers Azad Kashmir, annexed from Kashmir in a war with India. Pakistan is fighting now for India controlled Kashmir to be eventually made a part of Pakistan and for this purposes, India claims, Pakistan has been misusing Kashmiri Muslims.
It appears, Pakistan has not yet incorporated Azad Kashmir into itself because it wanted to let India think that Pakistan is sincere about a soverign Kashmir and it would add Jammu Kashmir once India releases Kashmir.
Pakistani leaders until recently never openly said it wants to make Kashmir a part of Pakistani territory once India leaves it, but it always, tactfully, maintained that the India should "solve" it without specifying what it meant by 'solution". .
Pakistan is trying to make the Kashmir issue more complicated with new ideas. For the first time in recent times, Pakistan has openly reiterated its resolve to annex Kashmir into Pakistani territory. Prime Minister Nawaz Sharif said he would like to see Kashmir a part of Pakistan. "We are waiting for the day when Kashmir becomes a part of Pakistan," PM Sharif said. Sharif was addressing a public gathering on the occasion of his Pakistan Muslim League-Nawaz's win in the "Azad Jammu and Kashmir" assembly election last week.
In his first public address following an open heart surgery earlier this year, Sharif urged Kashmiris "not to forget those in India held Kashmir who are sacrificing their lives for freedom". The PML-N is set to form the next government in Pakistan occupied Kashmir, whose official name is "Azad Jammu and Kashmir".
New Delhi was quick to respond to Pakistan's statement. India always maintains its stand that Kashmir is an "integral" part of Kashmir. New Delhi had accused Islamabad of arming and training militants fighting to secede Jammu and Kashmir from India. Pakistan said it only provides moral and diplomatic backing to the separatist campaign. In a strong attack on Pakistan Prime Minister Nawaz Sharif for his statements on Kashmir, External Affairs Minister Sushma Swaraj told him that his dream of the state becoming a part of his country "will not be realized even at the end of eternity". Taking umbrage at Sharif's statement that "Kashmir will one day become Pakistan", she said in a statement that this "delusional though dangerous dream" was the reason for Pakistan's "unabashed embrace and encouragement to terrorism". "The whole of Jammu and Kashmir belongs to India. You will never be able to make this heaven on earth a terror hell," she said. India's reaction came amidst provocative statements issued on near-daily basis by Pakistan government and Sharif.
Noting that in the last few days, leadership of Pakistan, including its Prime Minister has praised Burhan Wani, a popular but wanted by India terrorist Commander of the banned terrorist organisation Hizbul Mujahideen, as "martyr", Swaraj wondered did he not know that he was carrying an award of Rs 10 Lakh on his head because he had perpetrated heinous crimes including murder of elected representatives of local bodies and security personnel. "Even more condemnable than these deplorable attempts from across the border to incite violence and glorify terrorists is the fact that these attempts have been undertaken by Pakistan's state machinery.
Now India does not need terror evidence
India, like USA, always sought "evidence" from Pakistan. Asserting that there is no need for evidence of Pakistan's complicity in the Kashmir issue as Nawaz Sharif is openly saying they will get Kashmir back. India says Pakistan is directly or indirectly claiming credit for aiding and abetting the ongoing insurgency and unrest. So, there is no need for any evidence now.
Union Minister of State in Prime Minister's Office Singh was reacting to Sharif's remark that the day was not far when the struggle of the Kashmiris will meet with success and Jammu and Kashmir will be part of Pakistan. Singh said, "The United Nations too has said that it Kashmir is India's internal matter. Now, the world has come to acknowledge India's point of view on Kashmir and it is time for us to be united in the fight against Pakistan." He asserted that Pakistan's involvement in promoting terrorism in India has been evident on more than one occasion. The Union minister urged all the political parties to unite in the fight against Pak-sponsored terrorism.
Former Jammu and Kashmir Chief Minister Omar Abdullah Omar said today's unrest cannot be compared with 2008 or 2010 agitations. "In 2008, we had a land row and in 2010, the outbreak was because of a fake encounter done by army. But in 2016 there is no such demand. It is just plain anger. "Even the young boys of the age of 8-10 years have no fear and that is worst," he said.
The Modi government is not serious about genocides and political (freedom) crisis in Kashmir. Will a grand initiative by the Prime Minister normalize the situation in the Valley? Omar Abdullah said any initiative that Prime Minister Narendra Modi may take to resolve the current crisis in the Valley could calm tempers but if it is not followed up then it becomes difficult to sort out. He agreed with former Union Home Minister P Chidambaram's views that the Centre had broken promises on issues that formed the state's accession to India, saying they have been "dishonest with the people of Jammu and Kashmir". "It will help. It will definitely calm tempers but there will be far more suspicion today than a few years ago. Because if it is not followed through, every time a problem like this arises, then it becomes more difficult to bring an end to it," he told on a TV channel interview on Saturday.
For want of better set of words, India has actually been dishonest with the people of Jammu and Kashmir because you struck a deal. Former Finance Minister Chidambaram said that New Delhi had ignored the grand bargain under which Kashmir acceded to India. Omar endorsed his statement. You struck a bargain. Jammu and Kashmir acceded to India on the basis of certain conditions which is that the Union of India will be responsible for currency, communication, defence and foreign affairs everything else will be the domain of the state. On the basis of those conditions Jammu Kashmir would remain a part of India.
But Jammu and Kashmir to this date remains a part of India, how much of those conditions have Indian rulers actually fulfilled? You have gradually whittled that away to the point that autonomy is a a fig leaf to what it was in 1947. So he is not wrong," Omar said. However, he regretted that immediately after Chidambaram remarks, Congress came out with a statement that it were the personal views of former Finance/Home Minister. "Here is a person who is talking out of box and is ready to take the first knock and we pull him down," he said.
Omar said Pakistan has always been fishing in troubled waters. "It is nothing new. If you are saying Pakistan is responsible, then I am am sorry. We are doing the same mistake." He said people are are ready to set aside old memories provided "we are ready to sit and solve the problem".
On controversial AFSPA in Kashmir, Omar said, "I don't know how the army has become a villain. Army has always maintained that they don't want to stay permanently and want to go back to barracks. But they don't decide the such matters. They deadly oppose withdrawal of Draconian law and also any reduction. So this is a contradictory stand." He said more than a political will, it takes courage to take bold steps which was lacking in the previous UPA government. "May be UPA at that time was facing several problems. May be they did not want to open another front," he said. Congress has been insensitive to the popular demands in Kashmir.
About the statement made by Chidambaram that the Union Cabinet was divided on withdrawal of AFSPA, he said, "I know that the then Defence Minister (Pranab Mukherjee and A K Antony) were opposed to it and the then Prime Minister (Manmohan Singh) had not firmed up his mind.
There was strong opposition from the army but political courage could have overtaken that opposition," he said and added that between him and Chidambaram, they were successful in removing 35 to 40 bunkers from the city. "I am not saying that army's concerns should not be addressed but at the same time elected representatives in a democracy must have courage to carry forward its decisions with conviction," he said. He expressed apprehensions that the way the Centre has been dealing with the situation in past had lived its life. "The Centre swings into action only when there is a fire in Kashmir. At that point they promise everything but when the situation is normal, they forget everything." "By announcing a package of Rs 80,000 crore, centre should not think that it can buy out anti-India sentiments. PM Modi while addressing a rally said he knew everything about Kashmir problem. If you know everything then everything is over. Nothing to be discussed and the problem should be at his door rather than anyone else's," the former Chief Minister said.
Newly Independent India claimed it somehow managed an Act of Accession with the rulers of Jammu Kashmir. On 26 October, 1947, VP Menon, who had just returned from Srinagar, poured out a stiff drink, smiled and exulted: "We have Kashmir. And now that we have got it, we will never let it go." This incident should be enough to remind Pakistan Prime Minister Nawaz Sharif of the futility of his dream of seeing Kashmir become part of Pakistan some day.
Menon, who helped Sardar Patel put hundreds of princely states in India's basket, had prophesied on that fateful October day that India will never let Kashmir go. Six decades of futile Pakistani efforts, including three wars, suggest Sharif's dream is not genuine.
Sharif has a long list of people to blame for his unrequited love for the Vale. He can, for instance, blame Mohammad Ali Jinnah, who decided to send tribals from the frontiers to invade Kashmir after the Maharaja supposedly denied his request for a vacation in the Valley.
Did India betray Pakistan on Kashmir?
The stance Patel had reportedly taken on the disputes that rose from the decision of Kashmir, Junagarh and Hyderabad to not accede to either of the two countries even after 15 August. Several scholars have suggested that Patel was willing to consider Pakistan's claim if it gave up Junagarh and Hyderabad.
Our reply was that we would agree to Kashmir if they agreed to Hyderabad." But, the moment Jinnah decided to send tribals under the leadership of Major Khurshid Anwar to invade Kashmir, and then dispatched his soldiers guised as Pathans to fight the Indian army, Pakistan lost the argument and the Valley. As Patel used to say, possession is 90 per cent of the law.
Pakistan failed to get anything out of the 1965 war it fought with India. In 1972, it signed the Simla accord and agreed to a status-quo and bilateral resolution of the dispute. Since then, nothing has changed that entitles Sharif to a walk through Srinagar's Nishat Bagh or drink from the founts of Chashm-e-Shahi.
While India can further destabilize and divide Pakistan with US help, Pakistan doesn't have the military might to split India. Its proxy war lacks the firepower to melt India's resolve. And there is no way India will surrender its rights over Kashmir, especially in a global scenario dominated by huge security concerns, anti-imperialist Islamic terror and China's rising ambitions of China in the region.
India does not want a third Muslim country Kashmir in the region. New Delhi says allowing a Muslim-majority territory on the northern border to become a hotbed of Chinese, Pakistani, Afghan and Islamic State interference would be a political disaster. India cites the fate of Bangladesh and Pakistan, both it treats as "home to terror", has forever ruled out the possibility of another Islamic country in the region.
Though pro-Pakistan sloganeering and flag-waving is common in Kashmir as a useful tactics to express I their anger over Indian occupational crimes, it is doubtful if Kashmiris actually want to become part of Pakistan, especially in its current avatar. In 2014, not even 50% of Kashmiris in the Kashmir Valley wanted to join Pakistan or support the idea of union with Pakistan: off the record 25% .
However, those Kashmiris expressing desire to be a part of India is much below that of those who support Pakistan- less than 10%. .
Though armchair hardliners in India never seek peace with Pakistan and Kashmir, and jihadis, they forget that for several years after Independence, while Kashmir remained calm and quiet', the desire for azaadi (freedom) simmered below the surface. Even the first decade of this millennium was comparatively quiet and calm, suggesting a return to normalcy. But Kashmiris oppose subjugation and brutality by Indian forces.
In 1947, when Jinnah dispatched his tribals to Srinagar, he assumed their presence would trigger a revolt within Kashmir. Muslims of the Valley, he erroneously believed, would support the Pakistani invasion and drive out the Indian army.
India's challenge now is to ensure that its own follies in Kashmir do not alienate Kashmiris enough to inspire someone in Pakistan to embark on another misadventure. Only rank stupidity, rigidity, continued oppression, suppression of rights and over-reliance on guns by the Indian state has the potential to fulfill Sharif's dream.
Observation
True, USA has not openly declared its opposition to Kashmir issue or support for genocides in Kashmir, though it does not support Kashmir either.
Russia today is less enthusiastic about Indian occupation of Kashmir but USA is trying to shield Indian military crèmes inside Kashmir.
India would not find it profitable and correct to let the Kashmiri territory to obtain sovereignty as Pakistan would any time soon annex it under some garb and make it an integral part of Pakistan. US/Pakistani military can just finish them off.
New Delhi has realized by keeping puppet government in Sri Nagar/Jammu, it cannot stop freedom struggle of Kashmiris.
In fact, many Indians also now believe that Indian government has almost lost Kashmir but now it has to ensure that it does not go to Pakistan and makes its own home as a soverign Kashmir.
It is true Kashmiris dream of azaadi, a future that was promised to them by Dogra ruler Hari Singh before Jinnah forced his hand. But their loyalty towards Pakistan is grossly exaggerated, more propaganda than reality.
For all practical purposes, a workable solution to the Kashmir problem will have to be worked out first between the people of Kashmir, including the freedom groups, and the Indian government. Than India and Pakistan, along with Azad Kashmir leaders should agree for a unified Kashmir to emerge as a soverign nation. . Pakistan would, of course, never agree to anything that shatters its dream of possessing Kashmir, and that would ensure longevity of the dispute. PM Sharif has a right ot dream abut he should be realistic and understand the sufferings of Kashmiris.
Obviously, as India's arrogant posture is unhealthy and irresponsible, Pakistan's unrealistic dream is destined to remain unfulfilled, and thus remain a source of trouble. India can never win over Kashmiris through brutality, genocides, or through dialogue and peace-money initiatives.
Both India and Pakistan stop boss over Kashmir.
One can understand Pakistani dream if it has been truly Islamic (It attacked Lal Mosque in Islamabad, killing Imams there in a cold blooded manner) or a strong Muslims nations- but s destabilized puppet nation serving the cause of anti-Islamic nations like USA, UK, Israel etc.
Pakistan would not hesitate to sell Kashmiris to any nation to be anti-Islamic agents. And there would be none in the world to save the Kashmiris. .Already Pakistan seems to have "sold" a part of Azad Kashmir to China for r economic and military favors.
Independence of Kashmir is the only reliable and credible solution.
When United Nations too says that Indian brutality in Kashmir is India's internal matter, the big powers have no interest in resolving the Kashmir flashpoint.
Kashmir Issue at the UNGA and the Nuclear Discourse
The Kashmir issue has more significance in view of the nuclearization of South Asia as many security experts around the world consider Kashmir a potential 'nuclear flashpoint' between India and Pakistan. The revocation of the special constitutional status of Kashmir by the BJP government on August 5, 2019, also referred to as Jammu and Kashmir Reorganization Act 2019 and the subsequent lockdown in Kashmir has since considerably increased political and diplomatic tensions between India and Pakistan. India's recent moves and actions in Kashmir have once again internationalized the Kashmir dispute. This was evident during the UN General Assembly's 74th Session, where the Kashmir issue remained a crucial agenda item for several countries.
During this year's session prominent leaders of the world condemned Indian brutalities in Kashmir. Turkish President Recep Tayyip Erdoğan criticized the international community for failing to pay attention to the Kashmir conflict and called for dialogue to end this dispute. Malaysian Prime Minister Dr. Mahathir Mohamad said that Kashmir "has been invaded and occupied" by India despite the UN resolution on the issue. Chinese Foreign Minister Wang Yi also discussed the issue and called for a peaceful resolution of the dispute based on the UN Charter and Security Council resolutions. Based on the grave importance of Kashmir as a potential 'nuclear flashpoint' between India and Pakistan, Prime Minister Imran Khan, while addressing the UNGA warned the world community about the dangers of a nuclear war that according to him might break out over Kashmir due to Indian atrocities. The current situation appears to be the most critical time for both the countries and the region as both countries are nuclear-armed.
However, unfortunately, the Indian leaders and media perceived Prime Minister Imran Khan's warning as a nuclear threat and termed it as 'brinkmanship'. Contrary to this perspective, it is worth mentioning here that the Indian leadership itself is involved in negative nuclear signaling and war hysteria against Pakistan in recent months. For instance, the 2019 Indian General Election campaign of Prime Minister Modi was largely based on negative nuclear signaling comprising of several threats referring to the possible use of nuclear weapons against Pakistan. Furthermore, as an apparent shift from India's 'No First Use' (NFU) policy, on August 16, 2019Indian Defence Minister Rajnath Singh, while on a visit to the Pokhran nuclear test site paid tribute to the late former Prime Minister Atal Bihari Vajpayee and asserted that India might review its NFU policy. He stated that a change in future circumstances would likely define the status of India's NFU policy. Since then there is no official denial of this assertion from India which indicates that India might abandon its NFU policy.
Moreover, India's offensive missile development programs and its growing nuclear arsenal which include; hypersonic missiles, ballistic missile defence systems, enhanced space capabilities for intelligence, reconnaissance, and surveillance and the induction of nuclear-powered ballistic-missile-capable submarines clearly indicate that India's nuclear weapons modernization is aimed at continuously enhancing its deterrence framework including its second-strike capabilities vis-à-vis Pakistan. This is also evident from India's military preparations under its more recent doctrines such as the 2017 Joint Doctrine of the Indian Armed Forces (JDIAF) and the 2018 Land Warfare Doctrine (LWD)which are also based upon more proactive offensive strategies and indirect threats of pre-emptive strikes against Pakistan.
As evident from the above-mentioned developments, it seems likely that India aspires to increasingly project itself as a regional hegemon and a potential superpower. The BJP government under Prime Minister Modi inspired by the Hindutva ideology is taking offensive measures under the notions of 'a more Muscular or Modern India' based on strong military preparedness. In such circumstances, Pakistan's threat perception would likely remain increasingly inclined towards its eastern border. Pakistan due to its economic constraints would also likely face considerable difficulties in competing with India toe to toe with respect to its military modernization plans. Pakistan is already punching well above its weight, and nuclear deterrence would be the only way through which Pakistan can maintain a precise balance of power to preserve its security. This could only be carried out by deterring India with the employment of both minimum credible deterrence and full-spectrum deterrence capabilities. This posture clearly asserts that since Pakistan's nuclear weapons are for defensive purposes in principle, they are aimed at deterring India from any and all kinds of aggression.
Hence, at the present India's forceful annexation of occupied Kashmir and the resultant nuclear discourse at the UNGA has further intensified Pakistan-India tensions. Under present circumstances, the situation could easily trigger another politico-military escalation between India and Pakistan. Prime Minister Modi has bet his political reputation on his move to annex the region and his political career is on the line. The same way Pakistan's politico-military establishment is equally unlikely back down from its stance on Kashmir. It would be difficult for both countries to come down from the escalation ladder because politico-military reputations would be at stake at both ends. Consequently, Pakistan might be forced to take action before India's modernization plans get ahead and might respond even sooner.
The nuclear discourse in Prime Minister Imran Khan's speech against the backdrop of the Kashmir crisis at such a high forum like UNGA would likely keep the issue internationalized. The situation demands the UN fulfill its responsibility of ensuring peace and to prevent billions of people from the dangers of a nuclear war. However, Indian blame game, aggressive behavior and offensive nuclear signaling against Pakistan all present a clear warning of nuclear war. It would greatly limit the prospects for international mediation especially by the United Nations whose resolutions on Kashmir clearly provide a right of self-determination to decide Kashmir's future.
1.2 trillion rupees on the move: Modi's greatest piece of purchase yet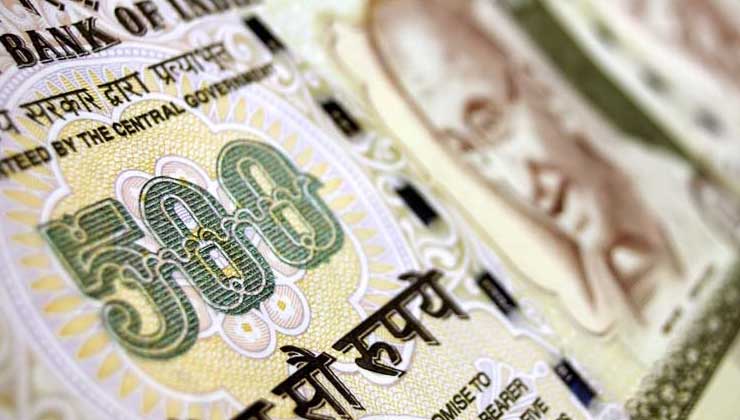 Last week, the RBI (Reserve Bank of India) was taken aback by more than a surprise. Just when it was dealing with the uncomfortable series of events that led to the transfer of surplus 1.2 trillion rupees into the government of India; social media erupted. It quickly realized that losing the battle regarding the transfer would only add fuel to the hoax of closing down nine commercial banks. RBI enjoys considerable amount of autonomy and independence in the largest democracy, and still, it had to kneel down to Modi's alleged quick fix.
The RBI would have to vouch for the government in times of need, it is primarily what is expected of the institution; but there was a great deal of discomfort in how the government justified it. A committee set up under the ex-governor, Mr Bimal Jalan, cited how central banks would not need so much of surplus to carry out their affairs. Effectively, it was an order, not a request, which became the underlying discomfort behind RBI's hesitancy in adhering to the views of capital transfer committee. Not that anyone expected the central lender to protest longer, it did however, request Mr Jalan to reconsider the decision at the face of various consequences. To say the least, it was embarrassing for a premier financial institution to be put under the public eye. The social media hoax was another ridicule of the sickly RBI. In the tales of grand conquests, the victorious army steals the wealth from the losing party. Similarly, the BJP led government in India are redefining all forms of state tools in favour of their interests.
Stolen wealth is most often than not used to correct economic blunders. Just like in the tales of grand conquests, the decision to transfer national wealth from the reserve bank is nothing new. It is nevertheless baffling, that the money transfer is looping in the same direction. While the BJP government in India were imposing a comprehensive GST (Goods and Service Tax) policy, they would not have anticipated complaints from large industries over decreased consumer consumption. For a party that is now known to redefine the legitimacy of governance, falling prey to NBFC's (Non-bank Financial Companies) incompetence or bankruptcy is a visible defeat. Unlike many other soaring economies, there are large group of subsidiary lenders operating in India. On hindsight, economic policies are barely creating tunnels through which the capital is getting recycled in the same loop. Revenues are not generating further revenues. It is merely closing down on its self-inflicted gap.
The Security and Exchange Board of India (SEBI) almost played with fire. Uncharacteristically, it proposed a framework to work together with the RBI in order to claim outstanding defaults from high value clients. The RBI was never going to agree with a defaming offer as such but the incident did fuel the argument of capital shuffling. It only makes the bluff look more real. A strategic plan to counter all measures that would have blocked the transfer of trillions. As Mr Jalan sheepishly implied how the importance of central bank and what is does is only limited to the public perception, RBI fought a fix in between larger or rather dangerous political agendas. Consolidating requests from SEBI to only fall into the whims of the government shows the lack lustre personality of the central funding institution. For the time being, Narendra Modi has his way, a theft of national treasure-like his opposition colleague Rajiv Gandhi expressed in the media. However, there will also be a far-fetched evaluation of Modi's actions. A move of 1.2 trillion rupees in the same pot. Not by any means, a cunning cover up.
Walking the tight rope: India's Diplomatic Strategy in the Middle East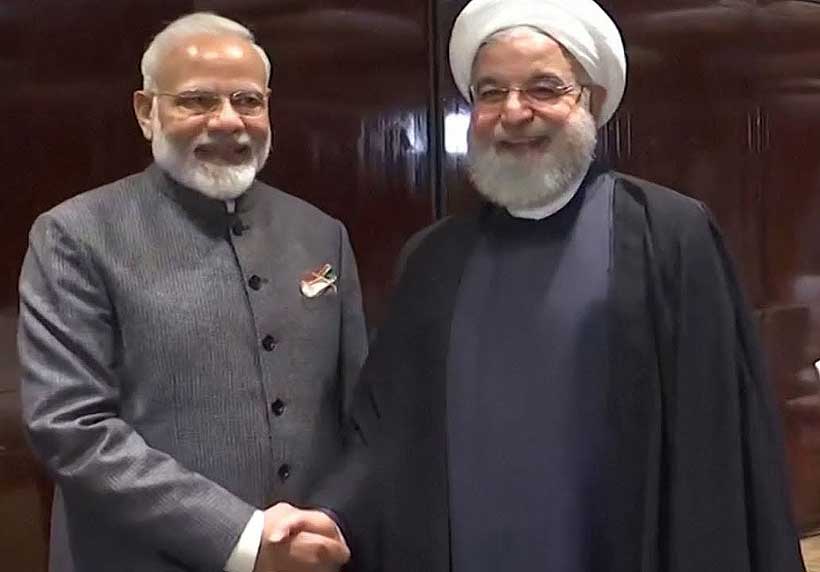 India's diplomatic corps have been resolutely articulating India's stances and furthering its interests in the international fora where multiple challenges emanating from historical and contemporary contexts are being faced. One important factor which India's astute foreign policy makers have faced is the complicated and crucial engagement with the Middle East. There are multiple facets to India's engagement in the contemporary context that add to this complexity. One, India's old adversary and neighbor Pakistan has upped the ante in its diplomatic blitzkrieg especially within the Muslim world. Second India's has varied strategic interests in the warring Middle East factions. Third, the economic interdependencies and the crisis in the international trade in the Trump era has further complicated India's position as an economic actor in the region. While there are various constituent elements of India's Middle East outreach, the contemporaneous concerns relate more to its relationship with the Kingdom of Saudi Arabia, Islamic Republic of Iran and the Republic of Turkey.
India and Saudi Arabia have historically engaged in deep and multi-dimensional political, economic, cultural, defence and strategic cooperation. Saudi Arabia has long been an important Indian trade partner; the Kingdom remains a vital source of energy for India, which imports almost a fifth of its crude oil requirement from Saudi Arabia. Enhanced security cooperation has added a new dimension in the bilateral ties between New Delhi and Riyadh. Recently, Indian PM Narendra Modi was conferred with the highest civilian award of the Kingdom of Saudi Arabia even as the top leadership continues to send signals of deep comradarie and solidarity.
With the ascent of the crown prince Mohammad Bin Salman, various layers in this important diplomatic relationship have surfaced. This has happened in a particularly peculiar geopolitical and geostrategic context where both countries have faced tough challenges to their internal stability and international position. While Kingdom of Saudi Arabia is still emerging from the consequences of the massive attack in its oil fields as well as the widespread criticism of humanitarian crisis in Yemen at the international fora, India is grappling with international criticism and discourse about the situation in Kashmir in context of dilution of its political autonomy as well as prolonged information and communication blackout.KSA has had a mediating role in the Indo-Pak tussle since Pulwama and how this hyphenation has led to competitive photo-ops of diplomatic support. Even as KSA has stood by Indian leadership's vital interests. However, the Pakistani leadership has been relentless in its attempts to appeal to the leader of the Islamic world for vital economic and diplomatic support, especially in context of the Kashmir situation. Even as Saudi Arabia has managed this delicate equation with deftness, it has given in to Pakistan's economic demands while making a symbolic gesture of closeness by offering the private jet to Pakistani Prime Minister for his visit to the West. It doesn't help that the Indian economy is going through a rough phase. However, the audacious announcement to invest $100 Billion in the fledgling Indian economy is a bold testament of the veritable and vibrant economic partnership between New Delhi and Riyadh. It is pertinent to note that in the contemporaneous challenges that the countries face, Iran as well as Pakistan emerge as key actors that affect the bilateral engagement in a pronounced manner.
Iran is India's historic ally and third largest supplier of crude oil. However, the India-Iran relationship transcends oil. India, with an investment of $500 million, aims to develop Iran's Chabahar port as a transit hub for Afghanistan, Central Asia, and the International North-South Transport Corridor (INSTC). Additionally, India is developing two gas fields, namely Farzad-B gas field located in Tehran and the South Pars field located between Iran and Qatar. These projects clearly highlight India's long-term engagement with Iran. However, India's muted response to US pressure has been causing slight tension in the bilateral relationship. Even though the top-level bilateral meeting between Indian premier Modi and his Iranian counterpart Hassan Rouhani was successful to diffuse tensions to an extent. The crisis in Yemen, oil trade and even India's action in Kashmir continue to affect the relationship.
In this context, the challenges emanating from Turkey are also a sign of worry. Even as Turkey has remained an old ally of Pakistan and a supporter of the 'Kashmiri' cause, its open support for a rather lonely Pakistan should cause some worry in India's strategic circles. This is because India has fine diplomatic relations with Turkey and has considerable economic and trade interests.
However, oil being an important consumer and agricultural good in India's economy, it is important to secure its interests to have access to reliable and affordable Iranian crude oil. The trade negotiations and engagements with the US haven't had any headway even as the threat of sanctions for buying oil from Iran continues. India could emerge as a trouble-solver in this context especially since this KSA-Iran conflict in oil supply context has global implications. PM Modi's personal chemistry with the US leadership could be useful in this context.