Kashmir: A Collective Alienation
Burhan-the prominent face of young, revived and local militancy in Kashmir valley, is no more today! Killed on July 8, by forces, which resulted in an unforeseen law and order problem and violent social unrest. For the majority of native Kashmiris' he was an icon of unsuppressed youth demanding justice and adherence to freedom sentiment! Like the previous bloody uprisings of 2008 and 2010, the loss is, once again, huge as over fifty civilian killings resulted in the gory aftermath and hundreds of injured lie groaning in hospitals!
Burhan Muzaffar Wani – merely 22 years old – was in the prime of his youth and much more popular, especially in the southern belt of Kashmir, purely due to his being tech-savvy and having a wider popular support than many lesser known militant commanders in the past. The young boy was called the face of new and young militancy in Kashmir valley and became quite famous due to his liberal use of social media. Security apparatus and media called this social media using militant, the poster-boy of young militancy in Kashmir as he was considered the main recruiter and an attraction to lure young boys to militancy in the valley. The threat of increase in the local militancy still continues even after his death given the unrest, civilians killings, injures and a new wave of uprising in the valley, reacting violently to his death!
Situation from the Ground Zero
The situation on the ground is pathetic and mostly described as war like. While I had gone to the valley for a study on the Amarnath pilgrimage, I got stranded there due to the violent situation that constituted the explosive aftermath of Burhan's killing. Being a local I interacted with friends and acquaintances around regarding the prevailing situation of uncertainty following the killing. I was learning a new lesson with each uninhibited response; I was getting from ground zero. The highest state of mass alienation, routine killings, deep pessimism about the system and hopelessness with the government and political institution has become a reality. Also the sheer frustration of the masses and anger over the violent and unpredictable situation prevailing is alarming. Most importantly, the legitimising of the all-pervasive culture of violence in the valley is becoming a dangerous trend.
"If twenty more civilians die, Kashmir issue will reach some solution", said an elderly man. Such thinking reflects that there is a section of society in Kashmir who thinks only violence can solve their issues and more the killings of civilians, more will be the impact. People perceive so because they have been witnessing only violence since the onset of the armed conflict since 1989.A culture of violence has inadvertently shaped up to the core and is being legitimised even by the common masses, for they feel only violence is the way to change the system. They know the history and failure of all other means.
Youth are seeing this as yet another big uprising after the 2010 violent agitation, as both significant and different given the different pattern of violence, intensity of civilian killings, people's rebellion and violent protests, an undying commitment to resist the brute power and above all, the scale of unmanageable violence and senseless loss of lives and injures.
"I am thirty three years old who has witnessed 2008 unrest and then 2010 unrest and all the other such big and small incidents since 1990s, but this time the situation is different and more dangerous. The valley is burning." says an Engineering student. The rampant killing spree by forces and oft repeated crisis mishandling and failure of crowed control management has added fuel to the fire. The separatist camp keeps extending the shut down duration and people keep following. Militants keep dying and people gather in thousands for their funerals.
Mass Alienation and No Lessons Learnt by Security Apparatus & State
Undoubtedly, the inevitable fall-out of Burhan's killing is the huge unrest in itself after the 2008 and 2010 uprisings. How it led to such a violent turn, couldn't even the establishment guess in time? Why they couldn't foresee the consequences given past instances is, in itself, quite shocking! Is it again a mere case of crisis mishandling in terms of the lack of following SOPs by security apparatus or the design of the peoples' protest itself that has made it so violent? Now there are also debates on the ill-equipped and ill-trained forces which brave such protests with least protection available. Why this incident resulted in so many civilian deaths, even time will not tell because even the previous unrests are yet to be probed properly and nothing tangible has come out so far. The masses maintain that hardly anybody has been persecuted for civilian killings till date, be it any uprising in the past. Was killing the Hizb Commander a mistake or a pre-mediated/mature and well thought out strategy that proved too expensive? Perhaps yes. Could he have been captured alive to avoid the crisis or was it really so impossible? Why such an outpouring of mass anger and why so much of growing popular support for militancy in the valley even today? Is this so called movement or anger against the nation growing and why is the reach out to the vulnerable, not being made? Why Kashmiris support militancy and why so much of mass participation and sloganeering on militants' funerals, are also significant issues that remain to be pondered over?
While the Centre maintains that such kind of reality is because of the vested interests that motivate youth, fuel anger or radicalise them, but the story from the ground seems altogether different! No one is fuelling anger as everyone is already angry and those who could have fuelled it further, are already under house arrest. People are forced to starve inside their homes due to curfew, communication blockade continues without any break and pellets and bullets have wreaked havoc everywhere. Are such acts the sign of the mass alienation that has increased multifold due to bad governance, which New Delhi denies outright or is it again the sentiment of secession from India that never dies down, the stories on the ground are a mixed bag of all this ? New Delhi cannot and should not brush aside every such situation as merely a law and order problem and as a solution announce economic packages or treat unemployment as responsible for the mess but approach youth with a political discourse. Where will it lead us to and where will it end, nobody knows! Why nobody knows because nobody not even the State government is clear about the methods of peace building on the ground but feels the pain only when it reaches the optimum. Are Kashmiri youth really so radically alienated that even death is not a big deal now? Perhaps yes. Because they continue their protests even when they know they may die. The situation that prevails is the writing on the wall and must be taken seriously by the power corridors.
The Sentiment and the Peoples' Resistance
A local told me that there is a sentiment which can never die down in the valley. There are even youths who want their sisters to marry a boy who is nothing but 'Tehreek Pasand' (Movement sympathiser).What has actually shaped such a mentality and mass perception, is a question surely worth pondering over, is it not? Who is doing such perception management in the valley? Analysts only call it Islamic radicalisation but I think it is beyond that. The problem is political and cannot be treated with such labelling time and again. A complete political alienation exists on the ground and no readiness to listen to such angry voices remains a reality.
"The shocking thing to see is the stone versus bullet again and the same civilian causalities. Does it mean people have lost the fear of death and prefer honour and dignity?" questions a businessman. The question that still remains to be answered satisfactorily, is the success of stone pelting as a practice among youth and what leads to such anger time and again, crisis mishandling, use of much force or what? Why hasn't been stone pelting been curbed so far? Who has failed and who will take responsibility for such a mess time and again? Are stones still the weapon of the weak and pellets/bullets the answer to such anger?
"Even rifles are snatched and to the worst police personnel are kidnapped by protesters. The situation has crossed all limits. People hate local police even a cop was pushed in Jhelum along with his vehicle resulting in his death. It cannot be worst than this. Has police failed local aspirations or is it facing the wrath of past mistakes?" asks a young chap musingly.
"The police feels caught between the devil and the deep sea, masses hate them and bosses push them against us", emphatically maintains a protester.
Why is the local police, that too highly ill equipped, pitted against the angry mobs every day? Are they really trained to face such situations? I think no.
"The new wave of anger against the system is on its full flair", says a medical student. Everyone is angry as everyone feels caged, frustrated due to shut downs and blockades, etc.
"The future of Kashmir whatever it may be, but this uprising (he calls it Ragda-3) is the severe one and may turn decisive" says a history student". Will the state learn some lessons out of such repeated violence? Nobody is sure. There is a sentiment, a secessionist sentiment and an enemy perception that is not going to die down without a proper reach out and a political solution.
Burhan Backlash and the Culture of Violence
Burhans's death led to many more deaths (over forty five and thousands injured) for his death is treated as a major setback to militancy in Kashmir and a big success for the forces. But the question as much debated in media now is that whether the new recruitment will increase or decrease due to this killing. If the poster boy was killed who will recruit now, some say, the dead Burhan will recruit, for emotion and inspiration may motivate the youth now. Sloganeering is everywhere, some raise pro-freedom slogans, some eulogise Pakistan while some attach religion via religious slogans to the Kashmir's political issue. Amid this all, killings are routine these days and the people's sympathy seems to be increasing and violence permanently becoming a part of culture as rightly guessed by eminent sociologist Prof. Dipankar Gupta in one of his recent articles on Kashmir.
"State has power and absolute power this time which is being used against us, we are still not afraid." preaches a sloganeer defiantly during a protest. The question remains why is the power not used wisely and under control?
As a social analyst and being an insider, one can see a different turn now. People, especially those well educated, feel such killings are a mistake on the part of security forces as far as the bloody fallouts are concerned and therefore calling such killings a big breakthrough or major success, is a folly. State is not enough, public is sensitive and killings are still not replaced with arrests leading to such expensive fallouts. Should forces prefer arrests to encounters, remains a significant debate for the future.
The situation in the valley is obviously tense and everyone is scared. People don't necessarily fear the security forces but fellow people for everyone has turned a rebel and violence against each other is almost legitimised due to sentiment, emotions and anger. I myself had to rush to the airport for the national capital at 2 am in the night just to escape agitating masses and stone pelting during the day time.
Of Pellets, Bullets and Political Appeals of Peace
Despite the appeals of maintaining peace by Prime Minister Modi, Home Minister and the CM, peace is yet to return to the valley that always keeps waiting for a tipping point to burn. Will only peace appeals do when so much needs to be done on the ground in every perspective be they Human Rights concern, political space, dialogue and consultation with youth, development and empowerment, etc, remains a big question? Frankly speaking, youth in Kashmir today don't expect any such initiative from the State that can address the real problem on the ground. The State reacts with pellets, bullets and later with some appeals. The conundrum continues and bloodshed is the routine.
The Way Forward
For a perpetual peace building in Kashmir, even before engaging with the angry masses, State primarily needs to engage with those who know and understand Kashmir well from a strategy, administration and security perspective. State needs consultations with those who understand Kashmir well from its economic, security, social, political and crisis perspective. First and foremost the Centre should withdraw AFSPA at least on experimental basis in less vulnerable regions to make forces more accountable and give a sense of justice to the alienated people.
What will and who will stop this routine bloodshed in the valley, should be the concern of the central government at the moment as the State government, like the past governments, has failed to deliver so far? Therefore, who will speak to seething masses and build peace in the valley, I think the Centre should leave this job to the charismatic and worthy Governor of the State? The man who addressed thousands of people's problems, that too in a shorter span of time during governor's rule in the state and reached out to the flood affected Srinagar masses without any publicity and complications besides scores of other people, friendly and developmental works. Who has the capacity to bridge the hateful gap between Jammu, Kashmir and Ladakh, I think only Mr Vohra is capable of that given his governance style and expertise. Who will restore peace and justice by delivering on the Human Rights abuse of the past, I think the Centre should form an expert commission on the subject so that the alienated masses feel that justice will be done and culprits will be brought to book eventually! Who will value peoples' lives and who will stop this killing spree, I think the Centre needs the consultation of those who have served in Kashmir in uniform and those who understand the reality on the ground. The Centre should assign this job to the eminent defence stalwarts like Gen Syed Ata Hasnain, who introduced the 'Hearts Doctrine' in the valley and achieved much on goodwill and peace building front during his short tenure as Corps Commander in the valley. For his people friendly soldering he began to be called as the 'Peoples General' and therefore his recommendations should be valued and practiced on the ground to avoid such a massive collateral damage time and again.
The Centre has to ponder over it and think of a credible administration in Kashmir after all for how long will the reality be distorted or painted as a mere proxy war by Pakistan, law and order problem, unemployment as the only culprit, paid stone throwing, denying leadership of Hurriyat sections, Islamic radicalisation, etc,. Also Healing Touch theory should be practised on the ground not by those who only preach it but by the Centre itself and I am quite sure that the eminent Prime Minister, Mr. Modi, is quite capable of that.
Epilogue
After Wani's killing, the Hizb (PoK based Militant outfit) appointed a new commander to continue what was being done. What does it indicate? Simply that this is not the end of the show, also reflected by the Pakistani PM's statement on Kashmir. May be tomorrow the new Commander dies and the state will be back square one. Is the State ready for the future now or learning any lessons from the mess the state is in at the moment? I guess no. Given the magnititude of chaos and violence in the valley, I think making peace has fewer stakeholders than those producing more and more violence. We urgently need a permanent peace building strategy and solutions for Kashmir, not just some statements of sorrow and some appeals on television when Kashmir boils time and again.
The death of the poster boy after all does not mean the end of the violent story and it has already affected the fragile normalcy of the valley. The need of the hour is to address the issue politically for long lasting peace in the region and reaching out to the angry and alienated public, besides the separatist and mainstream leadership to build some peace on the ground. Let us see if Home Minister's July 23 Kashmir visit makes some difference when separatists and other key stake holders are not meeting him and described his visit as a time buying act.
The article first appeared in Kashmir Times
Hurdles in Pakistan's Quest for Reaching Space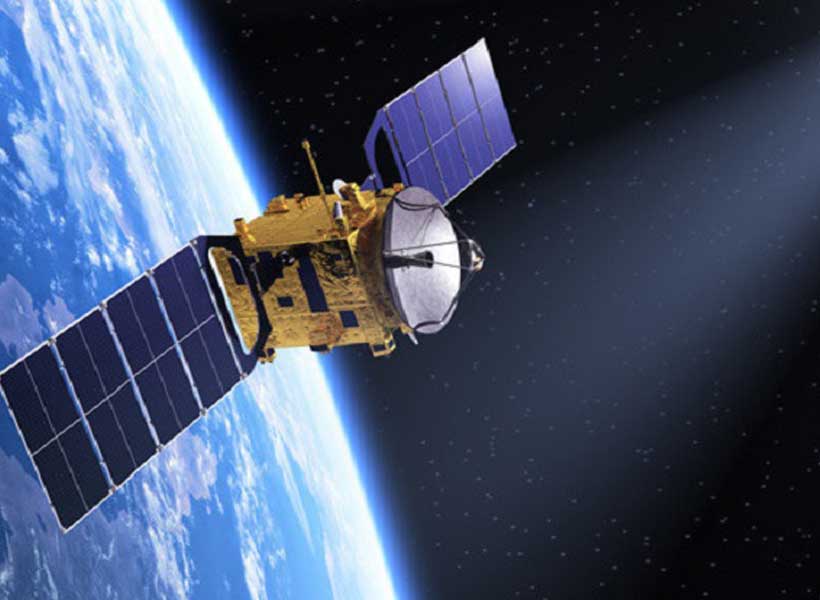 Space exploration is an expensive national objective for the state to pursue. In addition, if a state is a developing country facing much pressing traditional and non-traditional threats, space exploration has a tendency to end up an optional objective.
Every state has a right to prioritize which ever national objective it wants to achieve first. When it has issues like poverty, corruption, unemployment and terrorism etc. at hand, aiming for the space becomes a herculean task. Same happened in case of Pakistan.
However, a question arises that in the age of globalization, telecommunication and information technology is it plausible for a state to achieve its national objectives without investing into space technology? Space technology is becoming an essential as dependency on modern technology is increasing. Developing state cannot stand with developed nations of the world without investing into space technology. Space satellites are becoming a necessary technology to not only ensure state's progress in information technology but they are vital for military interests of state as well. Space satellites are dual use technologies that are equally effective for military usage. These satellites enable the states in intelligence gathering, navigation and military communication, high resolution imagery and most importantly in developing early warning systems. With the help of early warning systems, states could detect the flight paths of incoming ballistic and cruise missile from enemy as well.
Though Pakistan is a developing state but it never shied away from pursuing ambitious technological pursuits. Pakistan's space program "Space and Upper Atmosphere Research Commission (SUPARCO)" established in 1961, is an example that as a nation importance of space exploration is not lost on state. Pakistan was the first country among its regional neighbors to pursue space program. However, these glittering generalities are part of the past that Pakistan witnessed regarding space satellites. Currently Pakistan is lagging in space program. In this day and age Pakistan has yet to launch remote sensing satellite in space which is essential in monitoring, recording change and in intelligence gathering as well.
Contrary to Pakistan its neighbor India which initiated its space program 8 years later, is now a record holder of sending more than 100 commercial and national satellites in one go. Furthermore, India has so far launched more than 100 satellites and establishes its network of satellites not only for commercial purposes but for military purposes as well. At the moment, India is using its 13 satellites for military purposes including Cartosat 1 and 2, Risat 1 and 2 and GSAT-7 or INSAT-4F for intelligence, surveillance and reconnaissance over enemy areas.
The fact that India is also a developing country where the population is increasing and resources are becoming scarce by the day, is thought compelling. It is evident that by being mindful of military and economic benefits of space exploration India never gave up on its progress in arena of space technology. Significant contribution to India's space program came from the development of strategic ties with the US and consequently its accession to MTCR and Wassenaar Arrangement. It's beyond any reasonable doubt that India's space program achieved its glorious heights after making strategic ties with the US.
International support received by India is one of the significant reasons behind robust success of its space program but the same is not the reason behind slow pace of Pakistan's space program.
There are several contributing factors behind inactive space program that Pakistan is running. One of the biggest technical short comings Pakistan is still facing in its space satellite program is the dearth of launching vehicle for space satellite. The satellite launch vehicle enables a state to enter its payload into an outer orbit from earth's surface through the help of carrier rocket. Recent telecommunication and digital satellite launched by Pakistan utilized China's assistance. So, the biggest short coming in technical sphere is absence of satellite launch vehicle. Pakistan is a state with sufficient man power but needs financial sources to build satellite launch vehicles.
To reserve finances for space program it is essential that government builds state narrative on importance of space exploration as satellites are not only essential for military purposes but is also a growing industry. In a time where super power is governing international system through the help of information technology and globalization has massive effects on state affairs, space satellites are becoming economic opportunity to be seized. So far in South Asia only country which is tapping space is India and thus seizing all the economic benefits along with military benefits. Economic benefits of the space exploration are undeniable; states providing launch facilities to the host space satellites earn huge revenue for providing the launch facilities. At the moment, India is only South Asian regional player which is hosting commercial satellite and is even providing services to companies like Google.
Another concerning matter is smart spending of budget when it comes to technological innovation. This concern should be considered as the need of the hour for Pakistan. Lamentably, it is evident from the political history of Pakistan that the leadership in its particular residency was more concerned with spending on items that helped their political cause rather than for the matters of national interest.
Therefore, along with economic resources, public support and technical innovations to develop a space program at its full potential is mandatory. A democratic government should show staunch political resolve in favor of space exploration. This will not only enable Pakistan to have an eye in the sky but it can put money in state reserves by providing commercial services to international/national actors and take nation to glorious technological highlights. Moreover such initiatives are essential for making Pakistan self-sufficient state and will endorse the political resolve to alleviate unemployment by creating jobs in the new avenues for the generations to come.
NAM, NaMo- NATO? Indian Foreign Policy in Transition
Trajectory of a nation's growth rests on its past, and looks towards a better future with the present middling its way, improving upon the former and consequently attempting to improve the latter. India has had the dubious distinction of being just stable and detached enough to warrant a cold shoulder, sometimes self inflicted, from the major powers at their heights of confrontation. It has never been a 'frontline' state in any ideological or grand struggle, be it the Second World War, the Cold War or the War on Terror. The country was led by Pandit Jawahar Lal Nehru for almost 17 years, the statesman also donning the role of External Affairs Minister and for a brief period of time, Defence Minister. These years were crucial as they shaped the way Indian strategic thinking would evolve. While its western neighbour Pakistan has milked its sponsor since 1947 by first presenting itself as an ally in the war against communism and later creating and charging to destroy a Frankenstein monster of terrorism, its huge eastern neighbour has thrived under a unique combination of communist authoritarianism and state sponsored capitalism, creating the perfect dialectic. However, India today has been accorded an opportunity to help usher in a more liberal international order or at least maintain the status quo, in face of an ambitious and belligerent China, state sponsored terrorism, non-state actors, migrant crisis, ethnic cleansing, an increasingly hostile nuclear environment and climate change.
What do I mean when I say India has an opportunity of a lifetime? Who or what presents this? Why only India? To answer this, lets take a broad look at the current international scenario, region wise. US, the borderline global superpower finds itself oscillating between an isolationist (withdrawal from the Trans Pacific Partnership TPP and Paris Climate Deal) and interventionist stance (Expanding presence in Africa, continuing interventions in Iraq, Afghanistan and Syria, pressurising Iran and sanctions on North Korea). From an overt nuclear posture to assisting the Taliban and colluding with Pakistan, Iran and China, Russia presents a broad spectrum of challenge (subconventional to nuclear) to the US and its allies. The entire West Asia/ North Africa (WANA) region is in disarray. Turkey has initiated its own war with the Syrian Kurds, post military rout of ISIS, with battles raging in the Syrian Kurdish enclave of Afrin. Iran may suffer a renewed round of sanctions. Most of South and South East Asia has been charmed, coerced or compelled to be part of China's or more specifically Xi Jinping's mega project, the Belt and Road Initiative (BRI). The future of EU is uncertain. A migrant crisis, coupled with Brexit, lone wolf attacks and rise of xenophobia has forced cracks in the supra-state. India, due to its current stability and especially its past stands on the cusp. An opportunity has been created due to a diametrically opposite combination of India's past and present resulting in a transitional foreign policy whose future is still uncertain.
India has followed a policy of strategic restraint since its independence. Its leaders saw the armed forces as wasteful expenditure and contributors to imperialism. The Non Aligned Movement (NAM) was created by Nehru, in conjunction with prominent leaders of the Third World, out of a need to stay away from the two heavily militarised Cold War camps. India's posture of non alignment had benefits for Jawaharlal Nehru's image as an internationalist. It also created India's image as a non-aggressive, peace loving nation and a chaotic yet stable democracy which believed in the rule of law. However, as an incipient nation state, flanked on two sides by hostile neighbours, India found it difficult to carve out a strategy to either contain, suppress or rationalise relations with Pakistan or China. Fears of an omnipotent military, exacerbated by coups and dictatorship in Pakistan and China distanced the political class further from the armed forces. As a result, India was able to generate military force but never military power, an important component of any state's foreign policy. After all, a country's success in its foreign affairs, whether one may admit it or not, rests to a great extent on its country's coercive strength, whether latent or overt. Non alignment also meant missing out on security umbrellas, technical knowhow and state of the art weaponry. What non alignment did allow was for India to attempt to chart an independent course for itself. By taking part in the Neutral Nations Repatriation Commission (NNRC) in the aftermath of the Korean war, it established itself as an impartial mediator in conflict resolution. It undertook a genuine humanitarian intervention by stopping the genocide in then East Pakistan in 1971. However, shackled by Nehruvian restraint, India, whether under the Congress or the Bhartiya Janta Party (BJP), still tried to act and behave under a moral shroud, unmindful of the dangers of indirectly appeasing a country like Pakistan which kept on pushing India's non-existent red lines.
India, on the eve of national elections of 2014 was on shaky ground, in terms of international prestige and national security. BJP's election manifesto of 2014 promised a sea change in India's foreign policy and national security apparatus including an overhaul and review of India's strategic nuclear programme. Instead of treaties and deals based out of fear or dependence, this manifesto aimed at leveraging India's advantages in constructing a web of interlocking relationships that would be favourable to all parties involved. Instead of behaving as an arrogant power or regional hegemon, India invited all the countries in its neighbourhood to interact with it on an egalitarian basis. Prime Minister (PM) Narendra Modi (NaMo) embarked on an ambitious tour of countries (56 and counting) in his three years since coming to power on a landslide victory. Following an aggressive stance and creating personal rapports with heads of states, NaMo revitalised India's foreign policy. From heavily focusing on the economic and strategic parameters of its relations with ASEAN and beyond in a revamped Act East Policy to strengthening ties to the US to connecting with West Asia and Iran, NaMo has prioritised India's national interests above everything else. Some of the foreign policy benefits that have accrued to India due to NaMo are:
Conversion of Look East into Act East
Given that around half of India's foreign trade is dependent on the economies of South and South East Asia, it was just a matter of time when India had to focus on the region. Actuation of the Act East Policy (AEP) is an acceptance of the same. AEP heavily focuses on increasing connectivity between India's still-neglected North East and the East Asian countries. A number of connectivity projects have been initiated, both single mode and multi-modal, to give impetus to people-to-people and economic links. AEP has graduated from a solely economic and cultural policy to a more strategic one, with the Indian Navy playing an important role in ensuring safe passage of merchant traffic and Sea Lines of Communication (SLOCs), apart from conducting multinational exercises and humanitarian and disaster relief (HADR) operations. The Indian Navy's primary area now extends from the Red Sea, Gulf of Oman, Gulf of Aden, Southwest Indian ocean, Indian Ocean Region (IOR) island nations and East African littoral states, while the secondary area for the first time addresses South China Sea (SCS) as well as Western Pacific and East China Sea. Indian warships will start patrolling the Malacca Straits for protecting the SLOCs. This is a signal that India aims to act as a Net Security Provider for the SLOCs passing through the greater Indo-Pacific region. Signing of an agreement giving Indian ships logistics rights at Changi, Singapore is a step in that direction. India has also agreed to take part with Japan, Australia and the US in a grouping of democracies called the Quadrilateral (Quad). This has been ostensibly to coordinate in the fields of ensuring Freedom of navigation (FoN) in international waters, a free and open region and adherence to rule of law but considered as a counter to rising Chinese influence in the Indo-Pacific region. Many analysts consider it as the beginning of an 'Asian NATO' though its feasibility still remains to be tested.
Neighbourhood First Policy
NaMo has focused on improving relations with its neighbours, although that seems to be floundering at the moment. From HADR missions to Maldives, indirect financing of weapons for the Afghan National Security Forces (ANSF) through Russia, negotiations over Teesta waters and exchange of enclaves, concluding a civil nuclear agreement with Sri Lanka and attempting dialogue with Pakistan, NaMo government has made connecting with the neighbourhood his priority. NaMo has understood that for India to flourish economically, militarily and culturally, its neighbourhood has to offer a conducive environment. This can only with an active policy of shaping events and policies as per its national interests. India has offered SAARC nations benefits of telecommunications and e-medicines through the use of SAARC satellite, sacrificed real estate on its eastern border for better relations with Bangladesh and come to Bhutan's aid when defending its territorial integrity in face of Chinese aggression. India has however sent tough signals to Pakistan that its benevolence cannot be taken for granted by conducting surgical strikes on terrorist launch pads post the Uri attacks of September 2016.
Entries into Strategic Clubs
Modi's presentation of India as an emerging power and his personal style of diplomacy has ensured entry of India into various 'untouchable' clubs and groupings such as the Australia Group, Wassenaar Agreement and the Missile Technology Control Regime (MTCR). This has helped India in inching close to the membership of the Nuclear Suppliers Group (NSG) which will help in it gaining access to unprecedented nuclear material, technology and equipment, without acceding to signing the Non Proliferation Treaty (NPT). Also, India's entry into the Shanghai Cooperation Organisation (SCO) may help it in gaining access to the Central Asian Republics (CAR), alternatives to India's dependence on the Middle East for energy sources.
Closing in with the US
With an unprecedented five trips to the US, Modi has indicated a definite change in its non aligned mode towards coordinating with the US on a number of converging issues. India's entry into important clubs and groups has been facilitated by the US, its status has been upgraded to being a Major Defense Partner of the US, it has been feted as a pivot for countering China through the Quad and President Trump in his newly unveiled Afghanistan strategy has admitted to India's stabilising role in the war-torn country. Major defence deals such as acquisition of M-777 Ultra Light Howitzers, C-130 and C-17 transport aircraft, AH-64 Apache attack helicopters and Guardian drones for the Airforce have resulted in the further diversification of India's arsenal, long dependent on Russia. The US has designated Hizbul Mujahideen (HM), an old pro Pakistan terrorist organisation in Jammu and Kashmir (J&K) as a Foreign Terrorist Organisation (FTO) along with placing its chief Syed Salahuddin as a global terrorist. An India-specific Logistics Exchange Memorandum of Agreement (LEMOA) has been signed based on the Logistics Support Agreement (LSA). However the rest two foundational agreements also need to be agreed upon and signed in order to provide a platform for future collaboration with the US forces in countering common foes and sharing of sophisticated technology with India. There however needs to be a note of caution for India for not hugging the American coast too closely, as it still needs to find its feet.
Under NaMo's leadership, India is currently transitioning from a strategic self restraint phase to a more assertive one. But this can easily be set aside as an aberration rather than the accepted norm considering India's past policy of under-influencing events. The momentum that has been gained will suffer setbacks as happened in Nepal, Maldives and Sri Lanka but India has to push on. India has to accept the rise and ascendance of China on the world stage. It has to accept that it cannot match China's financial investments in its neighbourhood that have led to China leaning governments in Nepal and Maldives, re-encroachment on Doklam in Bhutan and fructifying of the China Pakistan Economic Corridor (CPEC). India's tryst with realism is still in its infantile stage due to a number of reasons. The way forward is to leave the past of non alignment behind, and engage the world based on its priorities. This will lead to situations where policy decisions affecting one country may be a hindrance to another. A classic example is India's relations with both Israel and the Palestinian Authority (PA). On one hand, India has a major strategic relationship with Israel especially in arms deals, on the other India trains the officers of PA's small military in its academies. These discrepancies will arise and will have to be dealt with in a diplomatic and mature manner. Instead of Non Alignment, India needs to follow National Alignment, facets of which can be summarised below:-
Improving Diplomatic Footprint
Though NaMo leads from the front when engaging nations, this personal touch must be seen as a superimposition over India's diplomatic prowess and not as a standalone setup. India's pool of 3000 diplomats compares poorly with countries such as Japan (5700), South Korea (4500) and the US (20000). Change of government may reduce the personal nature of diplomacy currently being followed and dedicated and expanded cadre of officers will be able to handle the political fluctuations.
Countering China
China has arrived on the global stage. This is a fact. States have to learn to live with this. Despite the US egging on India to take on China and Japan clamouring for giving the Quad more teeth, India needs to realise its present strengths and limitations. It needs to deal with China more diplomatically and needs to give dialogue more opportunity to work. It has to realise that the US and Japan each have their own motives to counter China and those motives may not resonate with India. India needs to focus on reducing its trade deficit with China, upgradation of its border infrastructure and engaging in dialogue but ceding no space on Doklam. Despite India's stance on CPEC crossing India's sovereign territory, a pragmatic decision can be made on agreeing to be part of BRI as India's projects in South East Asia will invariably clash with it, and a collaboration outlook should be more constructive for the countries involved. Indian armed forcesneed to be upgraded in its eastern sector to deter Chinese aggression.
Keeping Promises
India needs to slow down future investments and step up completion of already promised projects in various countries. The much heralded Trilateral Highway connecting India's North East to Myanmar and Thailand, a crucial link in India's AEP still remains incomplete with the earliest completion date now being pushed to 2020. India's soft loans of around $24.2 billion in the form of 'lines of credit' to various countries in Central America and Africa also needs constant monitoring.
Stop Moralising, Start Realpolitiking
It is not important that two countries' national interests align perfectly. Although US expects its allies and major strategic partners to follow its foreign policy, India needs to chart its own course as per National Alignment. As an example, post pullout of the US from the Paris climate agreement, India must coordinate more deeply with China with regards to climate change. Despite voting against shift of Israel's capital to Jerusalem, India can still expect to consummate an extensive arms deal with the country. India also needs to take on board the US, Russia and China in terms of countering terror. As of now, India seems to be the only country that seems to straddle many boats and in the process, promote a horizontal bonhomie amongst nations.
The days of the strategic alliances are all but over. NATO may have got a second chance at survival with the resurgence of Russia but whether Article Five of collective defence will be sustained by the Europeans is not as clear as it states. The current US administration's self professed isolationism in major issues has put the efficacy of security umbrellas in question. India, unlike the US, understands that all international problems do not have a military solution. It needs to step away from contemplating a NATO like model, even with like minded democracies (Quad) and focus on diversification that helps its national interests. But it should also shed its inhibitions regarding establishment of overseas bases, basing of ships and troops of other countries and conducting joint exercises with the Quad on ground and air. The idea of two mutually destructive superpowers sitting on an arsenal of nuclear weapons can be replaced with that of society of states with economic, cultural and technical linkages but with adequate coercive power to deter a challenge. What lies in India's destiny? Part of a NATO like entity or an independent yet interconnected foreign policy? Its the latter that would benefit the entire world.
India's Military Spending and South Asian Security
Over the past several years, unprecedented military modernization in Pakistan's immediate neighbour, India, has worsened South Asia's security environment. India's heavy military spending and its unstoppable quest for the acquisition of sophisticated weapons have threatened regional stability. Indian desire to acquire global power status through military means has further been intensified as a result of US assistance particularly in former's defence sector. Within quick span of time, defence trade between India and the US has shot from $1 billion to over $15 billion leaving other regional powers in the state of security consciousness.
India's obsession with its military build-up doesn't end here. According to the Stockholm International peace Research Institute (SIPRI) a prestigious international institute dedicated to research into conflict, armaments, arms control and disarmament, India, once again tops the list as world's largest weapons importer. This is not a new development as previously, India also topped the list for the same reason.
As per SIPRI estimates, Russia remains top arms supplier to India. However, surprisingly arms deliveries from the US increased more than six-fold in the five-year period to the India. This trend in long run will definitely reduce market space for Russian arms and ammunition to India.
Despite the fact that, India's unbridled military modernization is the primary impetus behind South Asian instability, global power's economic expediencies in South Asia also undermines delicate conventional parity between India and Pakistan. For instance, Indo-US strategic partnership, which apparently touted as US' China containment policy, seems more of a Pakistan containment policy. Much of the US provided weapon-tech to India is more useful against Pakistan in a conventional warfare. Almost 70% of Indian military troops and weapon system are deployed against Line of Control, (LOC). Interestingly, peaceful settlement of Docklam issue between China and India as well as sky-rocketing bilateral trade between both countries, which has reached to $84.44 billion last year, makes prospects of conflict almost impossible.
However, in contrast to aforementioned facts, the influx of massive military hardware from western capitals to India continues and in certain cases the flow of arms has gained momentum. There are two primary motives behind India's overwhelming spending in defence industry.
First, India aspires for greater role in global environment and in certain ways it has been demonstrating its will and capability to influence global dynamics. India's successful test of Agni-5, a long-range ballistic missile, capable of carrying nuclear weapons with a strike range of more than 3,000 miles, is a practical demonstration of its military capabilities to influence other powers around the globe. For hawkish policy makers in New Delhi, a strong military power can extend India's global influence.
Secondly, India is following a policy of coercion at regional level primarily, against Pakistan which shares history of hostility and violence due to longstanding territorial disputes such as Kashmir. There is growing perception in New Delhi that militarily strong India can dictate South Asian affairs. That's why India has been consistently opposing diplomacy and dialogue for peaceful resolution of disputes. Therefore, to meet its foreign policy goals, which are based on coercion and usage of hard power, India spends massive in military build-up.
Ironically, South Asia is called as nuclear flashpoint due to history of animosity and violent conflicts between India and Pakistan. With its mighty military power, India has emerged as the most potent threat for not just Pakistan but also a security challenge for other powers in the region.
Given the advantage it has in terms of nuclear missiles, military hardware and submarine fleet, India has been trying to create an environment conducive to wage limited war against Pakistan. For that, India has not just developed its military doctrine, Cold Start Doctrine, but also initiated and sponsored sub conventional war in Pakistan's chaotic province, Balochistan.
In such circumstances, Pakistan needs to maintain delicate conventional military balance vis-à-vis India. Despite the fact, Pakistan has been facing number of issues at national, regional and international levels which include on-going military operation in tribal areas to hostile border skirmishes; a robust military modernization plan has become inevitable. A militarily strong Pakistan will be able to maintain its territorial integrity against aggressive yet militarily mighty India.
It's an open fact that Pakistan has consistently called for peaceful resolution of all outstanding disputes and it has offered to resume diplomacy and dialogue over Kashmir dispute. Unfortunately, India's cold response has not only restricted Pakistan's peaceful overtures but also refused to accept third-party mediation in peaceful settlement of Kashmir issue. This clearly shows that, current ruling regime in India is not serious for peaceful settlement, rather more inclined to use of force and coercion. Under such circumstances, Pakistan needs to strengthen its force posture to pre-empt any kind of misadventure from its adversary. However, Pakistan, as it has done in past, must embrace peaceful overtures to bring stability in the region.