The Transformation of America into a "de facto" Apartheid State
The difference between "de jure" and "de facto" legislation is not one of semantics – if a law is discriminatory on its face, it is called "de jure." However if an enacted law has the effect of being discriminatory, it is called "de facto." Most de jure laws are thankfully illegal in the United States, however de facto discriminatory legislation is rampant throughout this country, with the effects often not seen for years, if not decades, on the populace.
This means that if a President or sitting Legislature passes a bad discriminatory law, the damages usually aren't seen until a long time in the future, long after that leader has left office, usually after he has made millions if not billions in the private sector, using his past laurels as an American politician.
This is the ultimate mark of a true scoundrel – and unfortunately characterizes the vast majority of our political leaders.
The combined effect of this morass of discriminatory laws, regulations and ordinances, coupled with the actual encouragement of police departments to recruit low IQ racist applicants while rejecting higher scoring ones, or the awarding of complete and total immunity for unethical, dishonest, or politically motivated prosecutors and judges who selectively prosecute and punish based on racial/ethnic/political grounds, whether federal or state, ensures a Josef Stalin-style police state more reminiscent of the days of the SS/Gestapo NAZI political dragnet targeting political dissidents and minorities, than what the Founding Fathers probably envisioned. As famed criminal defense lawyer Harvey Silverglate aptly stated, "The average US Citizen now commits at least 3 felonies per day unknowingly." And as Lavrenty Beria, Stalin's Secret Police Chief said, "Show me the man, and I will show you the crime." Adding to this mix are recent admissions by FBI Chief James Comey that racist organizations have been infiltrating police departments for decades. Or that FBI Agents have been lying for decades in order to falsely convict people who may be innocent.
Because of this de facto American-style of segregation, not open and state-sanctioned, it has outlived the openly de jure segregationist state of South Africa which had an official governmental policy of apartheid, and because of its open and explicit state action, made it vulnerable to local and global anti-segregationist forces.
For example, when past Housing and Urban Development Commissioner Andrew Cuomo passed sweeping legislation reducing the credit requirements for people to buy or mortgage a home, this allowed tens of millions of minorities and poor people, who could not afford to buy a home, to buy into a financial albatross trap around their neck, and when the economy started to sputter in mid 2008, the vast majority of those people who couldn't afford a house anyway, began to default, and then a huge avalanche of defaults ensued, causing the housing bubble to burst. Investment banks like Goldman Sachs actually betted against the people, and set up "credit swap derivatives" based solely on the cynical prediction that this housing mortgage bubble crisis would occur, and then they sickeningly made money off of this.
Adding insult to injury, then President Bill Clinton, bowing to pressure from ex-Goldman Sachs big-wigs Robert Rubin, Larry Summers, and Gene Sperling, who were in his Cabinet at the time in "government service," repealed the Glass-Steagall Act in 1999, thus dissolving the wall between private checking/savings accounts of the people, and the wild and crazy gambling antics of the investment banks. This allowed these big banks to place high-stake, high-risk global investments using the American taxpayers' hard-earned money. But of course, even though Bill Clinton dissolved Glass-Steagall in 1999, the American people of course did not feel its after effects until December 2008. And Andrew Cuomo was involved with HUD from 1993 to 2001, a full 7 years before his housing bubble mortgage crisis hit the fan.
Similarly, the Violence Against Womens' Act ("VAWA"), written by then Senator Joe Biden and passed by then President Bill Clinton in 1994 seemed harmless, if not helpful, to battered women at that time, but the Trojan Horse of this very bad legislation allowed corrupt and racist local law enforcement, con-artist women, activist corrupt judges, money and power-hungry feminist womens' groups, and others with a political agenda in the district attorneys office, to use the federal law's ability to summarily suspend anyone's 1st, 2nd, 4th, 5th, 6th, 13th and 14th Amendment Rights whenever a complaint was made that someone engaged in some type of domestic dispute, even if no violence or evidence was found, arrest and charge that person, and then throw them into the abyss of the criminal justice system, where dishonest and unethical prosecutors, or activist judges "on the take" from various special interests and lobbying groups, could selectively prosecute or dismiss the case at their whim, with little to no recourse, or remedy for the accused. This means that after 20 years, marriage is at an all time low, more domestic violence has taken place, more children are growing up without parents, the Child Protective Services have grossly enlarged and are now being accused of being vehicles for child abduction/abuse/sexual trafficking, and other horrific crimes. Furthermore, the very fabric of the American family has been broken down into damaged components, while the "state machinery" operates to keep couples apart, even if they want to reconcile, thus further breaking down families and exposing innocent children to the wolves of providence and predators.
Bill Clinton also passed the newly amended federal Child Support Enforcement Act in 1994 which also summarily tossed good men into jail without a trial or inquest, suspending their drivers and professional licenses, even if they missed a few child support payments due to disability, loss of a job, bankruptcy, personal tragedy, or other unforseen event. The effects of these two above laws re-instituted the Debtors' Prison in America, and many would argue that Slavery was in fact re-instituted as well, in violation of Abraham Lincoln's greatest triumph, the 13th Amendment prohibiting Indentured Servitude and Slavery. Many a con-artist in American society has taken advantage of these two laws with the full force and brute power of the state against that targeted individual. The same story applies to the Violent Crime Control and Law Enforcement Act of 1994, sponsored by U.S. Representative Jack Brooks of Texas, which bill was also originally written by then Senator Joe Biden of Delaware, passed by Congress, and signed into law by then President Bill Clinton. And again, these laws target racial minorities much harder than their white counterparts.
Bill Clinton recently admitted in April 2015, more than 15 years after he left office, that mass incarceration on his watch "put too many people in prison." He went on to further state that poor whites and minorities in America were victimized as a result of America's unparalleled rate of imprisonment due to the horrific laws that he enacted. Ibid. More than 2 million people are still held in captivity in prisons and jails, giving the country 25% of the world's prison numbers despite having only 5% of its overall population. Id. Bill Clinton's drug enforcement laws of 1994 created a crime bill that laid down several of the foundations of the country's current mass incarceration trends vowing to be "tough on crime" with his "triangulation" policy of creating incentives to individual states to build more prisons, put more people behind bars and to keep them there for longer, introducing a federal three-strikes law that brought in long sentences for habitual offenders, creating "truth in sentencing" states which sentenced people to long terms in prison with no chance of parole being rewarded with increased federal funds, and the Clinton COPS program, ie, the "Community Oriented Policing Services," where federal money was provided to states to allow them vastly to increase the number of police officers on the streets and consequently resulting in more arrests and convictions of poor whites and minorities. Id.
In terms of real estate, buying homes and leases of property, the real estate market is notorious for working with local, city, state and federal "urban planners" to literally, under the color of law and authority, "zone entire areas" to create the de facto result of segregating whites and other minorities from living, working, or going to school together.
According to the seminal study "Spatial Segregation and Neighborhoods" by Carl Nightingale, "during the 1890s, the word segregation became the preferred term for the practice of coercing different groups of people, especially those designated by race, to live in separate and unequal urban residential neighborhoods. In the southern states of the United States, segregationists imported the word originally used in the British colonies of Asia—to describe Jim Crow laws, and, in 1910, whites in Baltimore passed a "segregation ordinance" mandating separate black and white urban neighborhoods. Copy-cat legislation sprang up in cities across the South and the Midwest. But in 1917, a multiracial team of lawyers from the fledgling National Association for the Advancement of Colored People (NAACP) mounted a successful legal challenge to these ordinances in the U.S. Supreme Court—even as urban segregation laws were adopted in other places in the world, most notably in South Africa. The collapse of the movement for legislated racial segregation in the United States occurred just as African Americans began migrating in large numbers into cities in all regions of the United States, resulting in waves of anti-black mob violence. Segregationists were forced to rely on non-statutory or formally nonracial techniques. In Chicago, an alliance of urban reformers and real estate professionals invented alternatives to explicitly racist segregation laws. The practices they promoted nationwide created one of the most successful forms of urban racial segregation in world history, rivaling and finally outliving South African apartheid. Understanding how this system came into being and how it persists today requires understanding both how the Chicago segregationists were connected to counterparts elsewhere in the world and how they adapted practices of city-splitting to suit the peculiarities of racial politics in the United States."
These neo-segregationists escaped allegations of housing discrimination due to the relative lack of interest and enforcement of civil rights laws by the local, state, and federal government. Some claim that organizations like the NYS Division of Human Rights often do nothing more than provide an illusion of enforcement, while simply notifying or tipping off the offender so that they can cover themselves, and then retaliate against the complainer. In 2008 by a bipartisan federal commission on housing equity found that in the United States only about twenty thousand out of an estimated four million acts of housing discrimination receive any official attention in any given year.
As was described above, when in 1999 Bill Clinton repealed the Glass-Steagall Act dissolving the wall between investment banks and the peoples' hard-earned money, three de facto racially discriminatory and apartheid-causing results occurred: predatory "subprime" loans to poor minorities; mortgage-backed securities consisting of predatory loans bundled with other loans and re-sliced into highly lucrative "tranches," and "credit default swaps" meant to insure the mortgage-backed securities.
These three apartheid-spawning spiderwebs trapped huge numbers of minorities and poor people into bad mortgages using grossly fraudulent practices with guaranteed defaults.
Furthermore according to Nightingale, black people were more than 2-3 times as likely as white people of the same income to be steered into subprime loans even though 2/3 were eligible for standard mortgages that on average cost $100,000 less over the life of the loan. The resulting racial disparities in housing foreclosures widened the large inequalities in wealth on either side of the American color line. Ibid. Furthermore, according to Nightingale, "in 2008, as the American mortgage bubble burst, bringing on a global recession, U.S. whites possessed a staggering ten times more wealth on average than blacks of equal income, largely because of segregation in the American housing market. Four years later, as Obama finished his first term, the black-white wealth gap had doubled to twenty to one." Id.
Reflecting on the above, it is no stretch of the imagination to conclude that the United States of America, through the de facto manipulation of its laws, especially in the last 20 years, in the laboratory-like settings of the family, criminal, and civil courts, both federal and local, as well as in its House of Representatives and Senate, and capped off by the Executive Branch, has devolved into a fully functional Apartheid State. Not on its surface, but in its practice. And this is the essential difference between a de jure apartheid state, and a de facto one.
And as Johann Wolfgang von Goethe so eloquently stated, "None are more hopelessly enslaved, than those who falsely believe they are free."
Highlights from the Mueller Report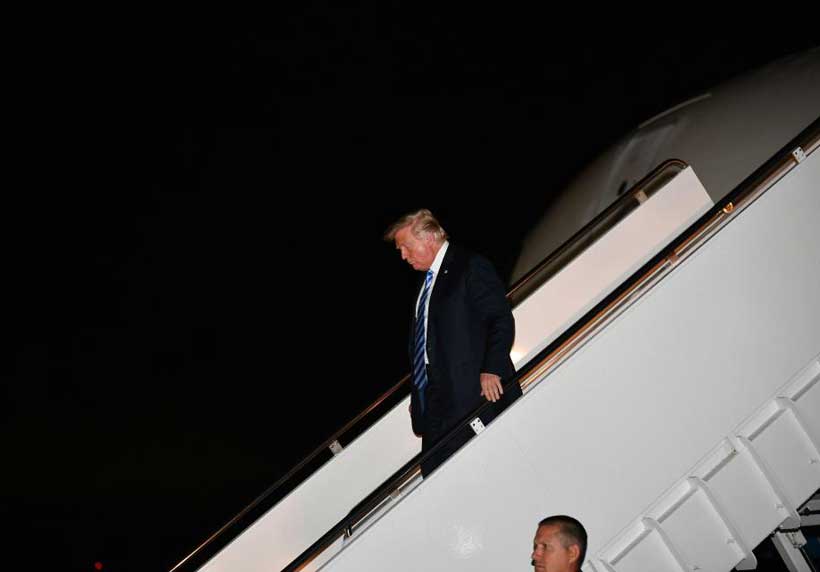 Following are the passages that I consider to be the chief and most important allegations that are in the opening 11% (that's up through page 49 of the of the 448-page document) of the "Report On The Investigation Into Russian Interference In The 2016 Presidential Election". That's Robert Mueller's March 2019 report, which had been commissioned by the U.S. Congress to find grounds to charge U.S. President Donald Trump with being an agent of the Russian Government and to replace him with Vice President Mike Pence for that reason.
Report On The Investigation Into Russian Interference In The 2016 Presidential Election
The Internet Research Agency (IRA) carried out the earliest Russian interference operations identified by the investigation — a social media campaign designed to provoke and amplify political and social discord in the United States. The IRA was based in St. Petersburg, Russia, and received funding from Russian oligarch Yevgeniy Prigozhin and companies he controlled. Prighozhin is widely reported to have ties to Russian President Vladimir Putin. …
The IRA later used social media accounts and interest groups to sow discord in the U.S. political system through what it termed "information warfare." The campaign evolved from a generalized program designed in 2014 and 2015 to undermine the U.S. electoral system, to a targeted operation that by early 2016 favored candidate Trump and disparaged candidate Clinton.
The IRA' s operation also included the purchase of political advertisements on social media in the names of U.S. persons and entities, as well as the staging of political rallies inside the United States. To organize those rallies, IRA employees posed as U.S. grassroots entities and persons and made contact with Trump supporters and Trump Campaign officials in the United States. The investigation did not identify evidence that any U.S. persons conspired or coordinated with the IRA. …
At the same time that the IRA operation began to focus on supporting candidate Trump in early 2016, the Russian government employed a second form of interference: cyber intrusions (hacking) and releases of hacked materials damaging to the Clinton Campaign. The Russian intelligence service known as the Main Intelligence Directorate of the General Staff of the Russian Army (GRU) carried out these operations.
In March 2016, the GRU began hacking the email accounts of Clinton Campaign volunteers and employees, including campaign chairman John Podesta. In April 2016, the GRU hacked into the computer networks of the Democratic Congressional Campaign Committee (DCCC) and the Democratic National Committee (DNC). The GRU stole hundreds of thousands of documents from the compromised email accounts and networks. Around the time that the DNC announced in mid-June 2016 the Russian government's role in hacking its network, the GRU began disseminating stolen materials through the fictitious online personas "DCLeaks" and "Guccifer 2.0." The GRU later released additional materials through the organization WikiLeaks. …
While the investigation identified numerous links between individuals with ties to the Russian government and individuals associated with the Trump Campaign, the evidence was not sufficient to support criminal charges. Among other things, the evidence was not sufficient to charge any Campaign official as an unregistered agent of the Russian government or other Russian principal. And our evidence about the June 9, 2016 meeting and WikiLeaks's releases of hacked materials was not sufficient to charge a criminal campaign-finance violation. Further, the evidence was not sufficient to charge that any member of the Trump Campaign conspired with representatives of the Russian government to interfere in the 2016 election. …
The Office investigated several other events that have been publicly reported to involve potential Russia-related contacts. For example, the investigation established that interactions between Russian Ambassador Kislyak and Trump Campaign officials both at the candidate's April 2016 foreign policy speech in Washington, D.C., and during the week of the Republican National Convention were brief, public, and non-substantive. And the investigation did not establish that one Campaign official's efforts to dilute a portion of the Republican Party platform on providing assistance to Ukraine were undertaken at the behest of candidate Trump or Russia. The investigation also did not establish that a meeting between Kislyak and Sessions in September 2016 at Sessions's Senate office included any more than a passing mention of the presidential campaign. …
Throughout 2016, IRA accounts published an increasing number of materials supporting the Trump Campaign and opposing the Clinton Campaign. For example, on May 31, 2016, the operational account "Matt Skiber" began to privately message dozens of pro-Trump Facebook groups asking them to help plan a "pro-Trump rally near Trump Tower."55
To reach larger U.S. audiences, the IRA purchased advertisements from Facebook that promoted the IRA groups on the newsfeeds of U.S. audience members. According to Facebook, the IRA purchased over 3,500 advertisements, and the expenditures totaled approximately $100,000.56
During the U.S. presidential campaign, many IRA-purchased advertisements explicitly supported or opposed a presidential candidate or promoted U.S. rallies organized by the IRA (discussed below). As early as March 2016, the IRA purchased advertisements that overtly opposed the Clinton Campaign. For example, on March 18, 2016, the IRA purchased an advertisement depicting candidate Clinton and a caption that read in part, "If one day God lets this liar enter the White House as a president – that day would be a real national tragedy."57
Similarly, on April 6, 2016, the IRA purchased advertisements for its account "Black Matters" calling for a "flashmob" of U.S. persons to "take a photo with #HillaryClintonForPrison2016 or #nohillary2016."58 IRA-purchased advertisements featuring Clinton were, with very few exceptions, negative.59
IRA-purchased advertisements referencing candidate Trump largely supported his campaign. The first known IRA advertisement explicitly endorsing the Trump Campaign was purchased on April 19, 2016. The IRA bought an advertisement for its Instagram account "Tea Party News" asking U.S. persons to help them "make a patriotic team of young Trump supporters" by uploading photos with the hashtag "#KIDS4TRUMP."60 In subsequent months, the IRA purchased dozens of advertisements supporting the Trump Campaign, predominantly through the Facebook groups "Being Patriotic," "Stop All Invaders," and "Secured Borders." …
The IRA operated individualized Twitter accounts similar to the operation of its Facebook accounts, by continuously posting original content to the accounts while also communicating with U.S. Twitter users directly (through public tweeting or Twitter's private messaging).
The IRA used many of these accounts to attempt to influence U.S. audiences on the election. Individualized accounts used to influence the U.S. presidential election included @TEN_ GOP ( described above); @jenn _ abrams ( claiming to be a Virginian Trump supporter with 70,000 followers); @Pamela_Moore13 (claiming to be a Texan Trump supporter with 70,000 followers); and @America:__Ist_ (an anti-immigration persona with 24,000 followers).67 In May 2016, the IRA created the Twitter account @march_for_trump, which promoted IRA-organized rallies in support of the Trump Campaign (described below).68 …
The IRA organized and promoted political rallies inside the United States while posing as U.S. grassroots activists. First, the IRA used one of its preexisting social media personas (Facebook groups and Twitter accounts, for example) to announce and promote the event. The IRA then sent a large number of direct messages to followers of its social media account asking them to attend the event. From those who responded with interest in attending, the IRA then sought a U.S. person to serve as the event's coordinator. In most cases, the IRA account operator would tell the U.S. person that they personally could not attend the event due to some preexisting conflict or because they were somewhere else in the United States.82 The IRA then further promoted the event by contacting U.S. media about the event and directing them to speak with the coordinator.83
After the event, the IRA posted videos and photographs of the event to the IRA's social media accounts. 84
The Office identified dozens of U.S. rallies organized by the IRA. The earliest evidence of a rally was a "confederate rally" in November 2015. 85 The IRA continued to organize rallies even after the 2016 U.S. presidential election. The attendance at rallies varied. Some rallies appear to have drawn few (if any) participants while others drew hundreds. …
From June 2016 until the end of the presidential campaign, almost all of the U.S. rallies organized by the IRA focused on the U.S. election, often promoting the Trump Campaign and opposing the Clinton Campaign. Pro-Trump rallies included three in New York; a series of pro-Trump rallies in Florida in August 2016; and a series of pro-Trump rallies in October 2016 in Pennsylvania. The Florida rallies drew the attention of the Trump Campaign, which posted about the Miami rally on candidate Trump's Facebook account (as discussed below).86 …
Starting in June 2016, the IRA contacted different U.S. persons affiliated with the Trump Campaign in an effort to coordinate pro-Trump IRA-organized rallies inside the United States. In all cases, the IRA contacted the Campaign while claiming to be U.S. political activists working on behalf of a conservative grassroots organization. The IRA's contacts included requests for signs and other materials to use at rallies, 107 as well as requests to promote the rallies and help coordinate Iogistics.108 While certain campaign volunteers agreed to provide the requested support (for example, agreeing to set aside a number of signs), the investigation has not identified evidence that any Trump Campaign official understood the requests were coming from foreign nationals. …
III. RUSSIAN HACKING AND DUMPING OPERATIONS
Beginning in March 2016, units of the Russian Federation's Main Intelligence Directorate of the General Staff (GRU) hacked the computers and email accounts of organizations, employees, and volunteers supporting the Clinton Campaign, including the email account of campaign chairman John Podesta. Starting in April 2016, the GRU hacked into the computer networks of the Democratic Congressional Campaign Committee (DCCC) and the Democratic National Committee (DNC). The GRU targeted hundreds of email accounts used by Clinton Campaign employees, advisors, and volunteers. In total, the GRU stole hundreds of thousands of documents from the compromised email accounts and networks. 109 The GRU later released stolen Clinton Campaign and DNC documents through online personas, "DCLeaks" and "Guccifer 2.0," and later through the organization WikiLeaks. The release of the documents was designed and timed to interfere with the 2016 U.S. presidential election and undermine the Clinton Campaign. …
By no later than April 12, 2016, the GRU had gained access to the DCCC computer network using the credentials stolen from a DCCC employee who had been successfully spearphished the week before. Over the ensuing weeks, the GRU traversed the network, identifying different computers connected to the DCCC network. By stealing network access credentials along the way (including those of IT administrators with unrestricted access to the system), the GRU compromised approximately 29 different computers on the DCCC network. 119
Approximately six days after first hacking into the DCCC network, on April 18, 2016, GRU officers gained access to the DNC network via a virtual private network (VPN) connection120 between the DCCC and DNC networks.121 Between April 18, 2016 and June 8, 2016, Unit 26165 compromised more than 30 computers on the DNC network, including the DNC mail server and shared file server.122
b. Implantation of Ma/ware on DCCC and DNC Networks
Unit 26165 implanted on the DCCC and DNC networks two types of customized malware, 123 known as "X-Agent" and "X-Tunnel"; Mimikatz, a credential-harvesting tool; and rar.exe, a tool used in these intrusions to compile and compress materials for exfiltration. X-Agent was a multi-function hacking tool that allowed Unit 26165 to log keystrokes, take screenshots, and gather other data about the infected computers (e.g., file directories, operating systems).124 XTunnel was a hacking tool that created an encrypted connection between the victim DCCC/DNC computers and GRU-controlled computers outside the DCCC and DNC networks that was capable of large-scale data transfers. 125 GRU officers then used X-Tunnel to exfiltrate stolen data from the victim computers. …
c. Theft of Documents from DNC and DCCC Networks
Officers from Unit 26165 stole thousands of documents from the DCCC and DNCnetworks, including significant amounts of data pertaining to the 2016 U.S. federal elections.
Stolen documents included internal strategy documents, fundraising data, opposition research, and emails from the work inboxes of DNC employees.
The GRU began stealing DCCC data shortly after it gained access to the network. On April 14, 2016 (approximately three days after the initial intrusion) GRU officers downloaded rar.exe onto the DCCC's document server. The following day, the GRU searched one compromised DCCC computer for files containing search terms that included "Hillary," "DNC," "Cruz," and "Trump."131 On April 25, 2016, the GRU collected and compressed PDF and Microsoft documents from folders on the DCCC's shared file server that pertained to the 2016 election.132 The GRU appears to have compressed and exfiltrated over 70 gigabytes of data from this file server.133
The GRU also stole documents from the DNC network shortly after gaining access. On April 22, 2016, the GRU copied files from the DNC network to GRU-controlled computers. Stolen documents included the DNC' s opposition research into candidate Trump.134 Between approximately May 25, 2016 and June 1, 2016, GRU officers accessed the DNC's mail server from a GRU-controlled computer leased inside the United States.135 During these connections, Unit 26165 officers appear to have stolen thousands of emails and attachments, which were later released by WikiLeaks in July 2016.136
B. Dissemination of the Hacked Materials
The GRU began planning the releases at least as early as April 19, 2016, when Unit 26165 registered the domain dcleaks.com through a service that anonymized the registrant.137 Unit 26165 paid for the registration using a pool of bitcoin that it had mined. 138 The dcleaks.com landing page pointed to different tranches of stolen documents, arranged by victim or subject matter. Other dcleaks.com pages contained indexes of the stolen emails that were being released (bearing the sender, recipient, and date of the email). To control access and the timing of releases, pages were sometimes password-protected for a period of time and later made unrestricted to the public.
Starting in June 2016, the GRU posted stolen documents onto the website dcleaks.com, including documents stolen from a number of individuals associated with the Clinton Campaign.
These documents appeared to have originated from personal email accounts (in particular, Google and Microsoft accounts), rather than the DNC and DCCC computer networks. DCLeaks victims included an advisor to the Clinton Campaign, a former DNC employee and Clinton Campaign employee, and four other campaign volunteers. 139 The GRU released through dcleaks.com thousands of documents, including personal identifying and financial information, internal correspondence related to the Clinton Campaign and prior political jobs, and fundraising files and information.140 …
2. Guccifer 2.0
On June 14, 2016, the DNC and its cyber-response team announced the breach of the DNC network and suspected theft of DNC documents. In the statements, the cyber-response team alleged that Russian state-sponsored actors (which they referred to as "Fancy Bear") were responsible for the breach. 145 Apparently in response to that announcement, on June 15, 2016, GRU officers using the persona Guccifer 2.0 created a WordPress blog. In the hours leading up to the launch of that WordPress blog, GRU officers logged into a Moscow-based server used and managed by Unit 74455 and searched for a number of specific words and phrases in English, including "some hundred sheets," "illuminati," and "worldwide known." Approximately two hours after the last of those searches, Guccifer 2.0 published its first post, attributing the DNC server hack to a lone Romanian hacker and using several of the unique English words and phrases that the GRU officers had searched for that day. 146 …
3. Use of WikiLeaks
In order to expand its interference in the 20 I 6 U.S. presidential election, the GRU units transferred many of the documents they stole from the DNC and the chairman of the Clinton Campaign to WikiLeaks. GRU officers used both the DCLeaks and Guccifer 2.0 personas to
communicate with WikiLeaks through Twitter private messaging and through encrypted channels, including possibly through WikiLeaks's private communication system. …
c. The GRU's Transfer of Stolen Materials to WikiLeaks
Both the GRU and WikiLeaks sought to hide their communications, which has limited the Office's ability to collect all of the communications between them. Thus, although it is clear that the stolen DNC and Podesta documents were transferred from the GRU to WikiLeaks, [REDACTED] …
An analysis of the metadata collected from the WikiLeaks site revealed that the stolen Podesta emails show a creation date of September 19, 2016.171 Based on information about Assange's computer and its possible operating system, this date may be when the GRU staged the stolen Podesta emails for transfer to WikiLeaks (as the GRU had previously done in July 2016 for the DNC emails). 172 The WikiLeaks site also released PDFs and other documents taken from Podesta that were attachments to emails in his account; these documents had a creation date of October 2, 2016, which appears to be the date the attachments were separately staged by WikiLeaks on its site. 173
Beginning on September 20, 2016, WikiLeaks and DCLeaks resumed communications in a brief exchange. On September 22, 2016, a DCLeaks email account dcleaksproject@gmail.com sent an email to a WikiLeaks account with the subject "Submission" and the message "Hi from DCLeaks." The email contained a PGP-encrypted with the filename "wiki_mail.txt.gpg." 174 …
d. WikiLeaks Statements Dissembling About the Source of Stolen Materials
As reports attributing the DNC and DCCC hacks to the Russian government emerged, WikiLeaks and Assange made several public statements apparently designed to obscure the source of the materials that WikiLeaks was releasing. The file-transfer evidence described above and other information uncovered during the investigation discredit WikiLeaks's claims about the source of material that it posted.
Beginning in the summer of 2016, Assange and WikiLeaks made a number of statements about Seth Rich, a former DNC staff member who was killed in July 2016. The statements about Rich implied falsely that he had been the source of the stolen DNC emails. On August 9, 2016, the @WikiLeaks Twitter account posted: "ANNOUNCE: WikiLeaks has decided to issue a US$20k reward for information leading to conviction for the murder ofDNC staffer Seth Rich." 180
Likewise, on August 25, 2016, Assange was asked in an interview, "Why are you so interested in Seth Rich's killer?" and responded, "We're very interested in anything that might be a threat to alleged Wikileaks sources." The interviewer responded to Assange's statement by commenting, "I know you don't want to reveal your source, but it certainly sounds like you're suggesting a man who leaked information to WikiLeaks was then murdered." Assange replied, "If there's someone who's potentially connected to our publication, and that person has been murdered in suspicious circumstances, it doesn't necessarily mean that the two are connected. But it is a very serious matter … that type of allegation is very serious, as it's taken very seriously by us."181
After the U.S. intelligence community publicly announced its assessment that Russia was behind the hacking operation, Assange continued to deny that the Clinton materials released by WikiLeaks had come from Russian hacking. According to media reports, Assange told a U.S. congressman that the DNC hack was an "inside job," and purported to have "physical proof" that Russians did not give materials to Assange. 182
Those are highlights from the opening 11% of the report, which is up through page 49 in the 448-page document. These are a prosecutor's allegations; they are not necessarily true. Robert Mueller has a lengthy history of publicly alleging things that subsequently have come to be widely recognized to have been false. Furthermore, there are very serious reasons to doubt some of the most basic aspects of the Mueller report's accounts of how information came to Wikileaks from Hillary Clinton's and her campaign's computers. Mueller even has been condemned by the FISA court for having violated the law and deceived that court. But these are his main allegations in Mueller's 'Russiagate' report.
Trump's coming trade war "deal" is a dud
In typically bullish style, Donald Trump has told the world he expects a resolution to his trade war with China within four weeks. The U.S. President claims the deal "has a very good chance of happening," and, when it does, it will be "the Grand Daddy of them all." But key concerns linger: China has made several concessions to the U.S. over the endless rounds of talks, but there is little sign of Beijing reining in its support for industries such as steel and aluminium – one of the key reasons for the stand-off in the first place. If the Chinese delegation refuses to give way, and to stop dumping cheap products on global markets, even Trump's staunchest supporters might wonder whether the whole dispute has been worth it.
While the trade war cost the U.S. economy an estimated $7.8 billion in lost GDP last year, the toll has been far greater on China, whose economic growth among other reasons was drastically hit by the steep American tariff walls. Growth has already slowed to its lowest level since 1990, and industrial production has hit a 10-year nadir. Despite Beijing's best efforts, latest employment figures show a spike in the number of people out of work, pressuring Xi's government to arrest the slide.
The IMF did at least provide some good news, revising up its 2019 growth forecast for the Chinese economy. However it also warned that, if the trade war escalates and both sides impose 25% tariffs on all each other's goods, China's losses will be bigger. U.S. GDP would fall by up to 0.6% in such a scenario, while China's could plunge by more than double that figure. Around 1% of the U.S. workforce in sectors such as agriculture and transportation could lose their jobs – a major blow to those rural communities Trump has pledged to revive. In China's manufacturing sectors, around 5% of people could find themselves suddenly out of work.
Signs of progress
This stark reality explains the raft of climbdowns brokered by Xi's negotiators, which have gone some way to repairing the damage in some of the worst-hit U.S. sectors. China has proposed buying an extra $30 billion worth of U.S. agricultural products a year, including soybeans, as a concession to U.S. farmers facing soaring stockpiles. On top of that, Beijing has cut tariffs on U.S. cars, news which will have been welcomed by the beleaguered American automobile industry.
But what about China's trade policies, which have long been central to the U.S. grievance, particularly unfair industrial subsidies? On that it's hard to see what China has really offered. Xi's team has made a general commitment to stop subsidizing domestic industries and drowning global markets, but it's been making these promises for the last 10 years without much action on it, so analysts would be forgiven for being cynical. Observers describe the latest pledges as light on detail, particularly as China offers little information about how it would go about implementing subsidy cuts.
All the indications suggest that China will continue pumping out aluminium and steel, two of America's – and the EU's – keenest focus areas. Even after Trump slapped huge tariffs on the two metals last year, Chinese manufacturers continued to ramp up production. For example, in the first two months of 2019 unwrought aluminium and aluminium product exports reached multi-year highs as producers responded to slack domestic demand by dumping their product overseas.
The effect this will have on the international market will continue to be serious, particularly in the aluminium sector already decimated by years of Chinese over-production. The resultant price slump has effectively wiped out entire industries in countries such as the U.K. and the Netherlands. Worse, the tide shows little sign of turning, with aluminium prices on the London Metal Exchange hovering near multi-year lows. With experts suggesting that around 40% of the world's smelters are now losing money, the ripple effect from China's subsidies extends far beyond the U.S deep into Europe's industrial heartland.
Long-term interest
Of course, this doesn't mean Trump will necessarily force China to stop dumping in the global, or even national, interest. Considering his desire for simple, easy-to-sell results, he will likely accept a deal if China simply agrees to buy more U.S. goods. In that case, he would likely skirt round the fundamental issues about market distortion – a serious risk that is becoming ever more acute as Trump's image as a cunning dealmaker is showing cracks in the wake of the failed nuclear summit with North Korea, increasing his desperation to prove himself.
As most recent reports suggest, Washington's will to hold out for the sake of a "great" trade deal is indeed weakening. Although the thorniest issue, insider sources say U.S. negotiators are backpedalling on the demand that China cut subsidies in a move to push a trade agreement in the next month. This is in line with former White House advisor Gary Cohn's claim that Trump is mostly interested in closing a deal to boost stock markets and give himself the ideal fillip for his re-election campaign.
Yet, for the long-term health of the global community, Trump must press China on this issue. A quick-fix deal will doubtless cheer the global economy subjected to serious collateral damage from the trans-Pacific spat. But it risks stoking further conflict in the future, and ultimately a renewal of the stand-off. China may have been hurting to secure an agreement, but now it may about to be handed one with terms more beneficial than Beijing had imagined from the outset.
Rather than giving in with the end in sight, Trump needs to go all out for total victory, one that justifies the turmoil his trade war has caused. If he doesn't, his deal may only be a ceasefire.
By 3-to-1, Americans Want Assange Prosecuted
A YouGov poll of 2,455 Americans taken on April 11th found that by a margin of 53% to 17%, or by slightly over 3 to 1, Americans want Julian Assange to be prosecuted.
The question was: "Wikileaks founder Julian Assange was arrested in London. Do you think he should or should not be extradited to the US?"
This was a remarkably bipartisan hostility toward Assange. As the YouGov news-report on that finding indicated:
"That majority increases among both Republicans (59% supporting extradition) and Democrats (62% supporting extradition), but decreases to a plurality (46%) among Independents. Independents were more likely to respond with uncertainty (32% saying they don't know) than Republicans and Democrats, and a little more than one in five Independents (22%) are opposed to extradition."
During 18-20 November 2018, YouGov had polled Americans on "Do you have a favorable or an unfavorable opinion" on Assange, and separately the same on Wikileaks. On each, Americans were predominantly unfavorable toward Assange by 38% to 20%, and toward Wikileaks by 44% to 29%. Another question in that poll was "Do you support or oppose the prosecution of Julian Assange, the founder of WikiLeaks?" "Support" was 29%. "Oppose" was 19%.
In March 2011, Reuters's Ipsos polling firm asked 18,829 people in 23 countries, "As you may know, the mission of the Wikileaks internet site is to publish copies of confidential government or corporate files and information to the public. Do you support or oppose this type of site that would post such materials?" Globally, there was 74% "Support" and 26% "Oppose." The lowest support was in U.S.: 29% support versus 61% opposition. (The second-lowest support of Wikileaks was in UK or "Great Britain," where the opposition to Wikileaks was 38% instead of America's 61%.) That poll also asked "Would you consider the publishers of the materials" from such a site to be "public service" or "mischief makers" or "criminals" or "heroes" or "other"; and the predominant one of those choices worldwide was "public service," which was selected by the same percentage of people as the total percentage who had chosen either "mischief makers" or else "criminals" (the second and third preferred options) and it was eight times as many as those who had chosen "heroes." (NOTE: These latter opinions pertained to the news-media that published information from Wikileaks — not to Wikileaks itself.) However, yet again, in this poll, Americans stood alone for the extremity of their hostility towards a national press that's not being controlled by the Government (which is what Wikileaks is all about): only one third as large a percentage of Americans as the global percentage chose "public service," whereas the percentage of Americans who chose "criminals" (42%) was more than three times the global percentage (13%) who chose that. The second-highest to that degree of extreme hostility against a press that's authentically independent of the government was likewise "Great Britain": 20%. Canada was the third-highest, at 19%. In other words: the #1 most-hostile nation against democracy was 42% in America, and the next-most-hostile to democracy was 20% in "Great Britain" — less than half as high a percentage of hostility against democracy, as compared to the U.S. percentage; and Canada was only slightly less hostile toward democracy than was the UK.
That same poll also asked: "Wikileaks recently posted thousands of confidential US government diplomatic notes. … Julian Assange, who is responsible for leaking the documents should be viewed as a" — and 49% of Americans said "criminal," whereas only 17% globally did. (Great Britain was, yet again, on this, the second-highest hostility against democracy, at 26%.) Globally, 29% of all respondents said that Assange had provided a "public service," but only 11% of Americans said that.
By overwhelming margins, Americans thought that their Government should have an unqualified right to hide from the public, basically, anything it wants to hide. The U.S. Government actually does possess unlimited authority to categorize whatever it wants, as being "Classified." Overwhelming majorities of the U.S. public approve of this root-principle of dictatorship. Assange is being condemned, fundamentally, because he violates that intrinsic principle (government-secrecy, regardless of how arbitrarily it is imposed), of dictatorship, anywhere.
Clearly, then, the American people were far more favorable toward dictatorship than the public was, in any of the 22 other nations that were sampled.
(NOTE: For the purposes of this article, effective control by the government over the nation's press is defined as dictatorship, and effective freedom of the press to report any truth — regardless of what the government wants — is defined as democracy. So: the U.S. belongs in the category of a 100% dictatorship, since the Government can classify anything it wishes to.)
An interesting sidelight to these findings, of an extremely pro-dictatorship U.S. public — and with Great Britain being right behind (though not nearly as pro-dictatorship as Americans are) — is that, in 2002 and 2003, the national press in each of those two countries was so strongly controlled by the government as to deceive (via their stenographic 'news'-media) their respective public into invading Iraq, on the basis of that stenographic reporting by the nation's press of the government's lies against Iraq. This is the result of both countries being dictatorships. This is true irrespective of whether Iraq also was.
Further confirmations of the extreme degree of dictatorship in the United States are that it's the nation which has the world's highest percentage of its people in prison, and that in the periodic polling by the Gallup organization, the one "institution" that always scores at the very top as being the most highly respected of all institutions in America is "the military." That is the finding which would reasonably be expected in a total dictatorship.
So: if Assange gets extradited by Great Britain to the United States for prosecution, he will face here not only the most hostile government but the most hostile public. Presumably, this would please the leaderships (even if not the publics) in all U.S.-allied nations, including especially NATO — America's anti-Russia military alliance, which after 1991 absorbed the entirety of the no-longer-existing Soviet Union's Warsaw Pact mirror organization which had countered America's NATO alliance. NATO itself is strongly supported not only by the governments but by the people within the respective member-nations, and polling in June 2014 found that "A little more than half of EU respondents (56%) said it was desirable that the United States exert strong leadership in world affairs." So, the publics in those nations (at least back in 2014) wanted their own government to continue to be led by the U.S. Government. That was more than a decade after the U.S. Government (and Great Britain) had invaded and destroyed Iraq, on the basis of lies. So: perhaps the public, not only in America but in other countries, learns nothing from experience, and they are perennially suckers of their respective national leaderships. But, in any case, the American public are international standouts for supporting dictatorship — not merely accepting it, but actually endorsing it. Obviously, if Assange is not freed from Great Britain and especially from the U.S., his prospects are exceptionally dismal. His only actual 'crime' is having stood up internationally for democracy. If that's not a "hero," who is? But perhaps, now, democracy has become a hopeless cause. Perhaps, in the final analysis, Assange's fate will turn out to have been the fate of democracy, too — the canary in this coal mine.