Post-coup scenario: Turkish president Erdogan to visit Russia on August 09
One of positive consequences of military coup engineered in Turkey on July 15 is the realignment of Russia and Turkey, former foes for decades, into a friendly and purposeful anti-West relationship. In a remarkable about-face, Erdogan apologized to Putin for the Su-24 shoot-down and asked the family of the killed pilot to "excuse us." Two weeks later, Turkish Prime Minister Binali Yildirim stated that Turkey might even entertain normalizing relations with Syria someday.
After the failed coup attempt in Turkey, international experts have been quick to declare that Turkey will drift closer to Russia and away from its allies in NATO. Putin was one of the first to condemn the attempt and declare support for Turkey's elected government. Thus their bilateral relationship began to flourish.
As the bilateral relations are getting warmed up, on August 9, Turkish President Recep Tayyip Erdogan will travel to St. Petersburg, Russia to meet with Russian President Vladimir Putin, for the first time since November 2015.
The plane downing led to a bitter war of words between the two leaders, with the Kremlin strongman calling it a "stab in the back"
and accusing the Turkish president of involvement in the illegal oil trade with the ISIS jihadist group. But after the Kremlin claimed last month that Erdogan had apologized to Putin over the incident, Moscow ordered the lifting of a string of economic sanctions including an embargo on Turkish food products and the cancellation of charter flights to the country.
Further, an official in Turkey said that Erdogan and Putin had agreed to meet ahead of the G20 summit in China in September. Russian news agencies quoted Turkish Deputy Prime Minister Mehmet Simsek, the highest ranking Turkish official to visit Russia since the November downing of the Russian jet on the Syrian border sparked an unprecedented crisis in relations. He said he was in Moscow to meet his Russian counterpart Arkady Dvorkovich in an effort to "normalize the situation and our relations as soon as possible and at an accelerated pace".
Rapprochement
Bilateral relations between two Eurasian nations -Turkey and Russia – have been fraught ever since the Turkish air force downed a Russian fighter plane that repeatedly violated its air space in November. But the tensions between the two countries had been escalating for months before that, due mainly to US instigation, first over Russia's intervention in Ukraine and then over Syria. As a result, in the span of two years, both have largely undone whatever entente they had built over the past 15. However, Turkey woke up before it was too late and readily apologized to Russia.
Ties and tensions between them went hand in hand for years, fueled by USA, NATO and EU. In fact, the Russo-Turkey ties were slowly but steadily improving before the military coup to dethrone ruling government of Erdogan and destroy his AK Party – obviously ploy of the western powers to end Islamist rule in Europe. But the coup meant to destabilize an elected government in Istanbul has brought people together and simply accelerated the process of reinventing a possible Turkey-Russia coalition in warm ties for mutual cooperation in many domains of diplomacy, politics, security and economics.
Neither USA nor EU had anticipated the anti-climax to the plots of coup leaders in Istanbul. President Obama may have been shocked to know that turkey is strong enough to defend itself.
The thawing of ice between the two countries began in June when Turkey's president Recep Tayyip Erdoğan sent a letter to his counterpart expressing regret over the downing of the Russian jet, extended condolences to the family of the Russian pilot who died in the incident using the apologetic expression "may they excuse us." Two days after this letter, Russia's President Vladimir Putin made a phone call to Erdoğan, and said, according to the Kremlin's website, that the letter "opened the road for overcoming the crisis in bilateral relations."
This exchange of cordiality resulted in Putin's lifting of the Russian ban on travel packages to Turkey, which was welcomed by both Russian holiday-makers and Turkish tourism industry alike; and visits made by three Turkish cabinet members—Deputy Prime Ministers Mehmet Şimşek and Nurettin Canikli, as well as the Minister of Economy Nihat Zeybekçi—to Moscow last week, only a few days after the failed coup attempt in Turkey, reveal that reconciliation will proceed faster than expected and economic issues will be in the forefront. After the visit, Minister Zeybekçi said that 80% of the problems that Turkey had with Russia have been solved.
As the bilateral relations are getting warmed up, on August 9, Turkish President Recep Tayyip Erdogan will travel to St. Petersburg, Russia where he will meet with Russian President Vladimir Putin, for the first time since November 2015. For the past two weeks, a steady parade of Turkish ministers has flown to Moscow to lay the groundwork — confirmation that the Turkish-Russian relationship, on ice for the past eight months, is headed for a summer thaw. But the St. Petersburg meeting between two strong presidents is more than just another summit — it is the opening ceremony for a broader Turkish tilt toward Moscow.
Sudden change
The bases for this sudden change are manifold, but the primary impetus is Bashar al-Assad's near-restoration in Syria. In the past, Assad had been the major obstacle to improved ties between Russia and Turkey.
Both Russia and Turkey realized they need each other to protect themselves against the Super power, NATO and EU.
Turkey was seriously traumatized by the coup attempt and is trying now to sound certain warnings to the West by floating the idea that it may move toward strategic ties with Russia.
Russia's economic losses due to Western sanctions have somewhat weakened the Kremlin. Turkey's economic losses due to the embargoes imposed by Moscow after the downing of the jet and the fact that this incident seriously diminished Turkey's hand in Syria forced Erdogan in the end to seek reconciliation. The punitive measures had dealt a crushing blow to the Turkish tourism industry, which is hugely reliant on Russian tourists, especially on its Mediterranean coast.
Erdogan's domestic politics only reinforce his regional calculations for tilting toward Russia. The aftershocks of the attempted coup against Erdogan by a faction of the military on July 15 are steadily pushing Turkey away from the West and toward Russia.
However, given Russia's growing conflict with the West, which Moscow believes is trying to encircle it militarily, many doubt that Putin will want to squander the opportunity to turn Turkey away from the West. The Turkish president is now trying to improve Turkey's relations with Russia. This makes Turkey Russia's ally in the endeavor to split the consolidated position of the West
Turkey is angry with Europe over its "wait and see" stance during and after the coup attempt. The general view is that Europe's dislike of Erdogan prevented it from providing unequivocal support for the democratically elected president and government of Turkey.
Europe's critical position on the massive crackdown against alleged coup plotters and sympathizers in Turkey and its reactions to Erdogan's support for the death penalty for the coup plotters is adding more grist to the anti-Western mill in Turkey.
The beneficiary of coup
One of Russia's principal aims today was to weaken NATO and it would like an important NATO member Turkey to support the Kremlin to consolidate the ties. Russia always looked for better ties with Turkey but USA opposes that. From the outset, as the coup unfolded, Putin reportedly offered support for Erdogan, in contrast to Secretary of State John Kerry's initial equivocations. Predictably, that contrast has only grown sharper over the past two weeks: While Russia has raised no objections to Erdogan's needy purges of key institutions to streamline administration the West has regularly criticized his crackdowns, with Kerry even threatening Turkey's membership in NATO – the usual bully.
With more strategic foresight than the USA and Europe, Russia played its cards right as the coup attempt was underway and was the first country to immediately condemn this attempt unequivocally.
As the one of first world leaders, Putin called Erdogan earlier this month to express his support after the failed putsch in Turkey, and the Kremlin confirmed at the time that the two leaders would meet in the near future.
Russia appears to be the main beneficiary of the July 15 attempted military coup in Turkey. Moscow clearly sees a strategic opportunity for itself given the sharp increase in anti-American and anti-European sentiments in Turkey, which are being fanned by the coup and rhetoric of Turkish President Erdogan.
The failed coup has increased Russia's importance for quarters close to Erdogan. Calls from pro-Erdogan circles for Turkey to seek strategic partnerships with Russia and to develop a strategic Eurasian dimension to replace ties with the USA, NATO and the EU are clearly being monitored closely in Moscow with satisfaction.
That Uncle Sam is dragging its feet over Ankara's demand for Gulen's extradition, has raised anti-American feelings among Turks to a fever pitch. This has also increased calls for Turkey to seek strategic partnerships with Russia and to replace ties with the United States, NATO and the European Union. These calls are clearly being monitored closely in Moscow. Eyes will therefore be focused on Erdogan's talks with Russian President Vladimir Putin in Moscow on Aug. 9.
There are indications, however, that while Moscow believes it has the upper hand against Ankara now, and will try and secure maximum advantages for itself as it responds to positive overtures from Turkey, it will still play hard to get. Russian Foreign Minister Sergey Lavrov gave an early sign of this after the failed coup attempt when he openly declared that the future of Turkish-Russian ties would still depend on Turkey's position on Syria where Turkey support USA..
"Much will depend on how we will cooperate on the settlement of the Syrian crisis," Lavrov said, according to TASS.
Now, Moscow and Tehran are in the midst of an operation to restore Assad's control over Syria's second city of Aleppo. Even an obstinate leader like Erdogan cannot ignore the hard reality that Assad is here to stay. Turkey's reconciliation with Russia would make Turkey to work with Russia in Syria.
USA knows the terrible meaning of losing Turkey to Russia. President Barack Obama is not without options, however. To keep Turkey from moving toward Russia, the USA would widen its aperture beyond the Islamic State to include Turkey's strategic interests in Syria. It would also recalibrate its criticisms of Erdogan.
The USA, which is pitted against Erdogan-inspired Islamists, is shielding the alleged coup mastermind, Fethullah Gulen, who could be an important tool in the hands of all anti-Turkey forces in the West.
One Turkish minister even flatly accused the USA of orchestrating the coup. Incensed Turkish protestors have marched on Incirlik Air Base, the key facility from which the USA flies combat missions against the Syria and ISIS Islamic State.
The PKK is a US-designated "terrorist organization" that has fought a separatist war against the Turkish state for decades. As Turkey turns inward and anti-Western sentiment rises, Turkish military readiness needs to on alert. Its Kurdish sister organization in Syria is the Democratic Union Party (PYD). For the past two years, the PYD has systematically built up its political control in northern Syria under the guise of fighting the Islamic State. President Erdogan would rely on the key player on the ground, Russia, to limit the PYD and PKK.
Turkey has tracked the PYD's rise along its border with alarm — especially since the group crossed west of the Euphrates, a traditional Turkish red line, to participate in the fight to capture the Syrian city of Manbij from the ISIS.
By sidestepping the question of Assad, Erdogan is attempting to unlock cooperation with Russia on his other major priorities — the defeat of the Kurdish Worker's Party (PKK) and the consolidation of domestic power. Erdogan understands that in order to stop the PKK and PYD from establishing themselves along the Turkish border, he must deny them international support — most notably, from their natural regional patrons, Russia and Iran. These sets up a possible transaction in St.
Petersburg next week: In return for Russia withholding its support for the PKK and PYD, Turkey may agree to look the other way on Assad.
From US perspective Russia and Turkey are autocracies while USA and Europe, where minorities are ill treated, are true democracies. From Ankara's perspective, PKK and PYD pose a more ominous threat than the Islamic State — even after the Istanbul airport attack of June 28.
Objectives
There are indeed achievements made during the talks in Moscow: charter flights will be resumed between Turkey and Russia, sanctions on food exports from Turkey to Russia will be gradually lifted, the Joint Russian-Turkish Intergovernmental Commission on Trade and Economic Cooperation will be reactivated, negotiations will resume on an intergovernmental agreement on trade in services and investment and a mid-term intergovernmental programme of trade, economic, research, technical and cultural cooperation for the period between 2016 and 2019, visa restrictions will be lifted, and a joint Russian-Turkish fund will be established to finance investment projects in both countries.
Russia and Turkey have affirmed their intention to reinstate dialogue on the proposed Turkish Stream pipeline project. In other words, business will be back to normal very soon between Turkey and Russia.
Trade figures, investment projects and tourist numbers may soon get back to normal. However, it is too early to declare the normalization of ties complete, as obstacles remain in the political realm with the two sides yet to solve their differences over the issue of civil war in Syria.
It appears that the future for the "strategic partnership" with Russia that some in Turkey are hoping for now, purely out of anger for the West, would soon develop into fruitful ties.
With a reconciliation process between the two countries starting in June and gaining significant momentum through the visits of a number of Turkish cabinet members to Moscow last week and an upcoming meeting between the two countries' presidents, there are sufficient grounds to expect this soccer game to herald the normalization of relations between Ankara and Moscow.
Moscow continues to back the Assad regime and its allies; while from Ankara's point of view there can be no solution in Syria unless Assad leaves. These two positions appear to be firmly irreconcilable; however given the emerging political will to that end on both sides, a certain degree of common ground can be achieved in St. Petersburg.
In the meantime, Ankara is pinning the blame for the downing of the Russian jet fighter on a maverick pilot who allegedly was part of the coup plot, thus providing another indication of how fast things are moving in Turkish-Russian ties.
The countries' already poor relations reached a boiling point when Turkey shot down a Su-24 Russian fighter jet last November. The situation in Syria has changed dramatically since that episode, however. The Russian-Iranian offensive in support of Assad has checkmated Turkey, shutting Ankara out of northern Syria.
If the Erdoğan-Putin meeting on August 9 goes well, we might also see the two leaders attending the game together. Turkey and Russia made serious progress in restoring their economic ties, and despite all the difficulties and differences, the meeting in St. Petersburg can produce some form of a common ground over Syria as well. The question for Ankara would be then whether the détente with Russia could be replicated in other problematic areas of foreign policy too.
The relations should be improved and deepened. I believe that the most important file to be taken up during Erdogan's visit to Moscow, for example, will be the energy file, On the evening of August 31, the newly built stadium in Antalya on Turkey's Mediterranean coast will host a soccer match between the national teams of Turkey and Russia.
Will Oman Succeed In What The UN And US Envoys Failed In Yemen?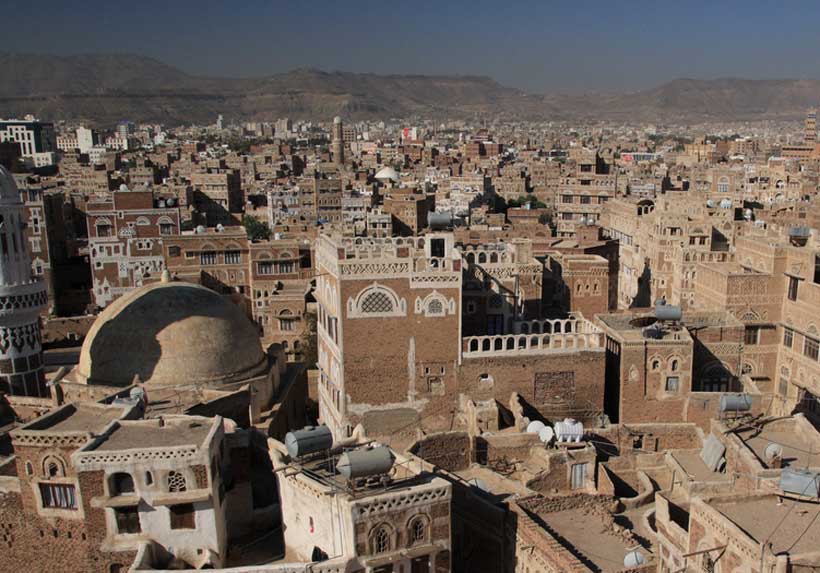 Since taking office on January 20, US President Joe Biden has made a priority for Yemen and appointed Tim Linderking as the US special envoy to Yemen to seek an end of the war that has been going on for more than six years, which made Yemen live "the worst humanitarian crisis in the world", as described by the United Nations.
Nearly four months after his appointment as a special envoy to Yemen, and after several visits to the region, and several meetings through Omani coordination with representatives of the Houthi movement in Muscat, Linderking returned to the United States empty-handed, announcing that the Houthis are responsible for the failure of the ceasefire to take hold in Yemen. The US State Department said "While there are numerous problematic actors inside of Yemen, the Houthis bear major responsibility for refusing to engage meaningfully on a ceasefire and to take steps to resolve a nearly seven-year conflict that has brought unimaginable suffering to the Yemeni people".
Two days only after the US State Department statement, which blamed the Houthis for the failure of the peace process in Yemen, an Omani delegation from the Royal Office arrives in Sana'a. What are the goals behind their visit to Sana'a, and will the Omani efforts be crowned with success?
Houthi spokesman Muhammad Abdul Salam said that "the visit of a delegation from the Omani Royal Office to Sanaa is to discuss the situation in Yemen, arrange the humanitarian situation, and advancing the peace process". However, observers considered that the delegation carried an American message to the Houthi leader as a last attempt to pressure the Houthis to accept a ceasefire, and to continue the peace efforts being made to end the war and achieve peace, especially after the failure of all intensive efforts in the past days by the United Nations and the United States of America to reach a ceasefire as a minimum requirement for peace.
Oman was the only country in the Gulf Cooperation Council that decided not to participate in what was called "Operation Decisive Storm", led by Saudi Arabia following its consistent policy of non-interference. Due to its positive role since the beginning of the crisis and its standing at the same distance from all the conflicting local and regional parties in Yemen, it has become the only qualified and trusted party by all the conflicting parties, who view it as a neutral side that has no interest in further fighting and fragmentation.
On the local level, Oman enjoys the respect and trust of the Houthis, who have embraced them and their negotiators for years and provided them with a political platform and a point of contact with the international parties concerned with solving the Yemeni problem, as well as embracing other political parties loyal to the legitimate government, especially those who had a different position to the Saudi-Emirati agenda during the last period.
At the regional level, Oman maintains strong historical relations with the Iran, and it is a member of the Gulf Cooperation Council, and this feature enables it to bring the views between the two sides closer to reach a ceasefire and ending the Yemeni crisis that has raved the region for several years as a proxy war between the regional rivalries Saudi Arabia and Iran.
Oman now possesses the trust and respect of all local, regional and international parties, who resorted to it recently and they are all pushing to reach a ceasefire and ending the crisis, after they have reached a conviction that it is useless. So the Omani delegation's public visit to Sana'a has great connotations and an important indication of the determination of all parties to reach breakthrough in the Yemeni crisis.
The international community, led by the United States, is now looking forward to stop the war in Yemen. Saudi Arabia also is looking for an end to the war that cost the kingdom a lot and it is already presented an initiative to end the Yemeni crisis, as well as Iran's preoccupation with its nuclear program and lifting of sanctions.
Likewise, the conflicting local parties reached a firm conviction that military resolution is futile, especially after the Houthis' failed attempt for several months to control Marib Governorate the rich of oil and gas and the last strongholds of the government in the north, which would have changed the balance of power in the region as a whole.
Despite the ambiguity that is still surrounding the results of the Omani delegation's visit to Sana'a so far, there is great optimism to reach a cease-fire and alleviate the humanitarian crisis and other measures that pave the way for entering into the political track to solve the Yemeni crisis.
The situation in Yemen is very complicated and the final solution is still far away, but reaching a ceasefire and the start of negotiations may be a sign of hope and a point of light in the dark tunnel of Yemenis who have suffered for years from the curse of this war and its devastating effects.
Saudi Arabia steps up effort to replace UAE and Qatar as go-to regional hub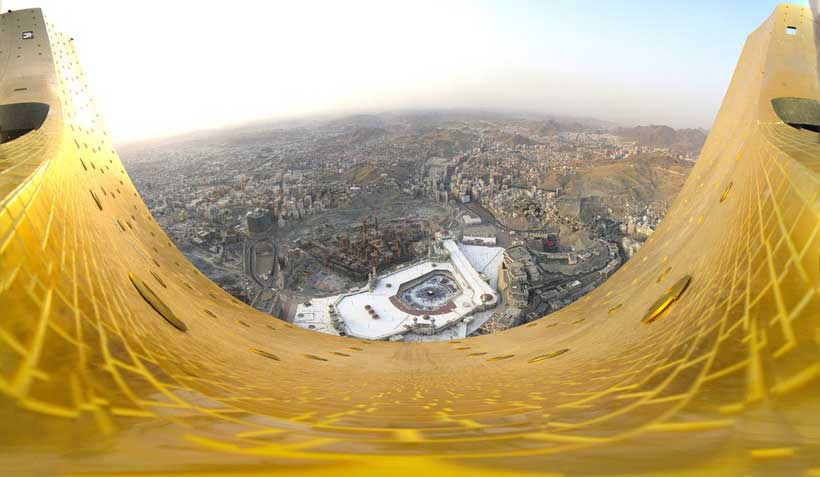 Saudi Arabia has stepped up efforts to outflank the United Arab Emirates and Qatar as the Gulf's commercial, cultural, and/or geostrategic hub.
The kingdom has recently expanded its challenge to the smaller Gulf states by seeking to position Saudi Arabia as the region's foremost sport destination once Qatar has had its moment in the sun with the 2022 World Cup as well as secure a stake in the management of regional ports and terminals dominated so far by the UAE and to a lesser extent Qatar.
Saudi Arabia kicked off its effort to cement its position as the region's behemoth with an announcement in February that it would cease doing business by 2024 with international companies whose regional headquarters were not based in the kingdom.
With the UAE ranking 16 on the World Bank's 2020 Ease of Doing Business Index as opposed to Saudi Arabia at number 62, freewheeling Dubai has long been international business's preferred regional headquarters.
The Saudi move "clearly targets the UAE" and "challenges the status of Dubai," said a UAE-based banker.
A latecomer to the port control game which is dominated by Dubai's DP World that operates 82 marine and inland terminals in more than 40 countries, including Djibouti, Somaliland, Saudi Arabia, Egypt, Turkey and Cyprus, the kingdom's expansion into port and terminal management appears to be less driven by geostrategic considerations.
Instead, Saudi Arabia's Red Sea Gateway Terminal (RSGT), backed by the Public Investment Fund (PIF), the kingdom's sovereign wealth fund, said it was targeting ports that would service vital Saudi imports such as those related to food security.
PIF and China's Cosco Shipping Ports each bought a 20 per cent stake in RSGT in January.
The Chinese investment fits into China's larger Belt and Road-strategy that involves the acquisition regionally of stakes in ports and terminals in Saudi Arabia, Sudan, Oman, and Djibouti, where China has a military base.
RSGT Chief Executive Officer Jens Floe said the company planned to invest in at least three international ports in the next five years. He said each investment would be up to US$500 million.
"We have a focus on ports in Sudan and Egypt. They weren't picked for that reason, but they happen to be significant countries for Saudi Arabia's food security strategy," Mr. Floe said.
Saudi Arabia's increased focus on sports, including a potential bid for the hosting of the 2030 World Cup serves multiple goals: It offers Saudi youth who account for more than half of the kingdom's population a leisure and entertainment opportunity, it boosts Crown Prince Mohamed bin Salman's burgeoning development of a leisure and entertainment industry, potentially allows Saudi Arabia to polish its image tarnished by human rights abuse, including the 2018 killing of Saudi journalist Jamal Khashoggi, and challenges Qatar's position as the face of Middle Eastern sports.
A recent report by Grant Liberty, a London-based human rights group that focuses on Saudi Arabia and China, estimated that the kingdom has so far invested in US$1.5 billion in the hosting of multiple sporting events, including the final matches of Italy and Spain's top soccer leagues; Formula One; boxing, wrestling and snooker matches; and golf tournaments. Qatar is so far the Middle East's leader in the hosting of sporting events followed by the UAE.
Grant Liberty said that further bids for sporting events worth US$800 million had failed. This did not include an unsuccessful US$600 million offer to replace Qatar's beIN tv sports network as the Middle Eastern broadcaster of European soccer body UEFA's Champions League.
Saudi Arabia reportedly continues to ban beIN from broadcasting in the kingdom despite the lifting in January of 3.5 year-long Saudi-UAE-led diplomatic and economic boycott of Qatar.
Prince Mohammed's Vision 2030 plan to diversify and streamline the Saudi economy and ween it off dependency on oil exports "has set the creation of professional sports and a sports industry as one of its goals… The kingdom is proud to host and support various athletic and sporting events which not only introduce Saudis to new sports and renowned international athletes but also showcase the kingdom's landmarks and the welcoming nature of its people to the world," said Fahad Nazer, spokesperson for the Saudi Arabian embassy in Washington.
The increased focus on sports comes as the kingdom appears to be backing away from its intention to reduce the centrality of energy exports for its economy.
Energy minister Prince Abdulaziz bin Salman, Prince Mohammed's brother, recently ridiculed an International Energy Agency (IEA) report that "there is no need for investment in new fossil fuel supply" as "the sequel of the La La Land movie." The minister went on to ask, "Why should I take (the report) seriously?"
Putting its money where its mouth is, Saudi Arabia intends to increase its oil production capacity from 12 million to more than 13 million barrels a day on the assumption that global efforts to replace fossil fuel with cleaner energy sources will spark sharp reductions in US and Russian production.
The kingdom's operating assumption is that demand in Asia for fossil fuels will continue to rise even if it drops in the West. Other Gulf producers, including the UAE and Qatar, are following a similar strategy.
"Saudi Arabia is no longer an oil country, it's an energy-producing country … a very competitive energy country. We are low cost in producing oil, low cost in producing gas, and low cost in producing renewables and will definitely be the least-cost producer of hydrogen," Prince Abdulaziz said.
He appeared to be suggesting that the kingdom's doubling down on oil was part of strategy that aims to ensure that Saudi Arabia is a player in all conventional and non-conventional aspects of energy. By implication, Prince Abdulaziz was saying that diversification was likely to broaden the kingdom's energy offering rather than significantly reduce its dependence on energy exports.
"Sports, entertainment, tourism and mining alongside other industries envisioned in Vision 2030 are valuable expansions of the Saudi economy that serve multiple economic and non-economic purposes," " said a Saudi analyst. "It's becoming evident, however, that energy is likely to remain the real name of the game."
Iranians Will Boycott Iran Election Farce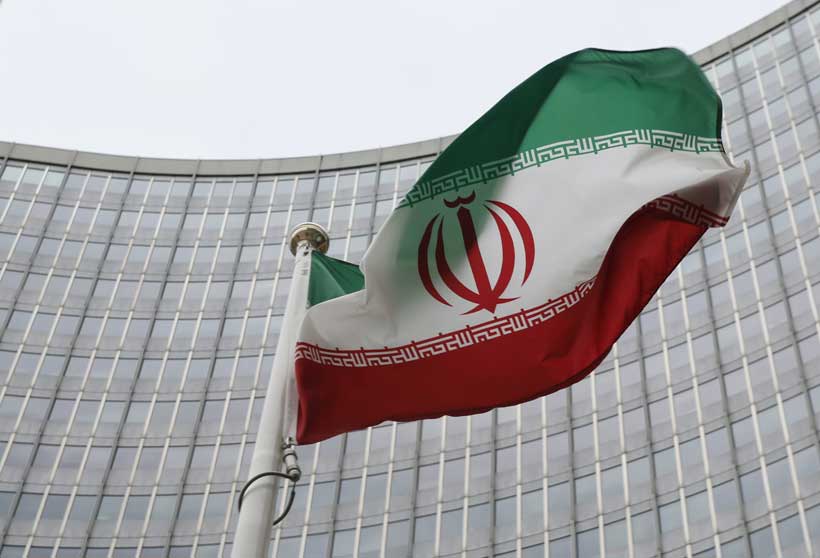 Iran and elections have not been two synonymous terms. A regime whose constitution is based on absolute rule of someone who is considered to be God's representative on earth, highest religious authority, morality guide, absolute ruler, and in one word Big Brother (or Vali Faqih), would hardly qualify for a democracy or a place where free or fair elections are held. But when you are God's rep on earth you are free to invent your own meanings for words such as democracy, elections, justice, and human rights. It comes with the title. And everyone knows the fallacy of "presidential elections" in Iran. Most of all, the Iranian public know it as they have come to call for an almost unanimous boycott of the sham elections.
The boycott movement in Iran is widespread, encompassing almost all social and political strata of Iranian society, even some factions of the regime who have now decided it is time to jump ship. Most notably, remnants of what was euphemistically called the Reformist camp in Iran, have now decided to stay away from the phony polls. Even "hardline" former president Mahmoud Ahmadinejad realizes the extent of the regime's woes and has promised that he will not be voting after being duly disqualified again from participating by supreme leader's Guardian Council.
So after 42 years of launching a reformist-hardliner charade to play on the West's naivety, Khamenei's regime is now forced to present its one and true face to the world: Ebrahim Raisi, son of the Khomeinist ideology, prosecutor, interrogator, torturer, death commission judge, perpetrator of the 1988 massacre of political prisoners, chief inquisitionist, and favorite of Ali Khamenei.
What is historic and different about this presidential "election" in Iran is precisely what is not different about it. It took the world 42 years to cajole Iran's medieval regime to step into modernity, change its behavior, embrace universal human rights and democratic governance, and treat its people and its neighbors with respect. What is shocking is that this whole process is now back at square one with Ebrahim Raisi, a proven mass murderer who boasts of his murder spree in 1988, potentially being appointed as president.
With Iran's regime pushing the envelope in launching proxy wars on the United States in Iraq, on Saudi Arabia in Yemen, and on Israel in Gaza and Lebanon, and with a horrendous human rights record that is increasingly getting worse domestically, what is the international community, especially the West, going to do? What is Norway's role in dealing with this crisis and simmering crises to come out of this situation?
Europe has for decades based its foreign policy on international cooperation and the peaceful settlement of disputes, and the promotion of human rights and democratic principles. The International community must take the lead in bringing Ebrahim Raisi to an international court to account for the massacre he so boastfully participated in 1988 and all his other crimes he has committed to this day.
There are many Iranian refugees who have escaped the hell that the mullahs have created in their beautiful homeland and who yearn to one day remake Iran in the image of a democratic country that honors human rights. These members of the millions-strong Iranian Diaspora overwhelmingly support the boycott of the sham election in Iran, and support ordinary Iranians who today post on social media platforms videos of the Mothers of Aban (mothers of protesters killed by regime security forces during the November 2019 uprising) saying, "Our vote is for this regime's overthrow." Finally, after 42 years, the forbidden word of overthrow is ubiquitous on Iranian streets with slogans adorning walls calling for a new era and the fall of this regime.
Europe should stand with the Iranian Resistance and people to call for democracy and human rights in Iran and it should lead calls for accountability for all regime leaders, including Ebrahim Raisi, and an end to a culture of impunity for Iran's criminal rulers.