South India: Dravidian parties outmaneuver other parties in Tamil Nadu
Recent state assembly election in Tamil Nadu has explicitly showed that the two main Dravidian parties one led by J. Jayalalithaa, and other by M. Karunanidhi have come to stay as the sole political expressions of Tamilians and there seems to be no way any other party, either regional or national- can replace them as the dominant or ruling party of the state
DMK is one of the two dominant political parties in Tamil Nadu. The other dominant political party is its offshoot, All India Anna Dravida Munnetra Kazhagam (AIADMK). As of this writing (2015), either DMK or AIADMK has ruled the state since 1967.
Not only national parties, except Congress which congested as a major coalition partner of DMK, even important regional parties which took birth in Tamil state also failed to impress the masses that preferred on the ruing AIADMK and opposition DMK to be their representatives in the assembly and parliament.
The assembly outcomes have explicitly put a fact on national notice that no other party can form a government in the state for years to come, unless they themselves decide the spoil the mileage they have won so far in polls. Further, the Dravidian parties have also proven that no national or regional party can form government at the centre without aligning with either of these two wings.
Nowhere in India have two parties continued to dominate the regional politics as both the AIADMK and DMK have been in TN. AIADMK supermo Jayalalithaa led her party to a historic second consecutive win almost single handedly.
CN Annadurai floated DMK a political party to fight assembly and parliamentary polls and won the polls and formed the first non-Congress government Madras State and which he later renamed it as Tamil Nadu. Popular actor M. G. Ramachandran the then treasurer of the DMK formed his splinter party Anna Dravida Munnetra Kazhagam in 1972 after a personal feud with the DMK chief M. Karunanidhi. His AIADMK, as another Dravidian party, would take charge of the government after winning state elections in 1977. Since then either AIADMK or DMK formed the governments in Tamil Nadu.
Brief Dravidian history
Dravida Munnetra Kazhagam (DMK) and its political rival All India Anna Dravida Munnetra Kazhagam (AIADMK) have been the major players of the Dravidian parties
Dravidian parties include an array of regional political parties in the state of Tamil Nadu, India which trace their origins and ideologies either directly or indirectly to the Dravidian movement of Periyar E. V. Ramasamy. The Dravidian parties have traditionally associated themselves with the Dravidian community and thus their primary goal was to achieve social equality and end the domination of North India on politics and economy of Tamil Nadu (a south Indian state).
Although most Dravidian parties are offshoots of Dravidar Kazhagam (DK),] there are a few other parties in Tamil Nadu that did not arise from DK directly. Nevertheless, both the former and the latter are considered as Dravidian parties because of the similarities of their ideals and goals.
Immediately after Indian independence, the Congress party was popular and thus was electorally very successful forming governments in most of the states including the Madras State.[8] But the popularity of the Congress government in Madras started to decline with its head Rajagopalachari proposing Hereditary Education Policy, which the opposition parties saw as an attempt to perpetuate the social hierarchy of the caste system. Congress gained back some ground when K. Kamaraj who was seen as a "man of the soil" took over. But his resignation to assume presidency of the All-India Congress Committee was detrimental to the state Congress since Kamaraj was much respected by the people, and even by political opponents of Congress including Periyar E. V. Ramasamy. Resignation of Kamaraj itself was a cause of deeply declining popularity of Congress all over India and especially in Madras State. Kamaraj sensed that DMK was rapidly gaining popularity in the state and coupled with his fear of fall of Congress-governments in several other states of India as well as the center instigated many other Congress leaders to relinquish cabinet positions.
Complacency ruined Congress party, more than corruption, less production and weak supply networkings and price rises. New rulers made money as new ruler, though not the proportion of today's level. There were food shortage in several parts of the country and especially the state of Bihar was close to a famine. After Kamaraj's resignation, the next Chief Minister of Madras State, Bhakthavatchalam, wasn't able to inherit the charm of his predecessor. Persistent charges of ministerial corruption tarnished the image of the Congress. The food scarcity in the state was seen as an artificial scarcity, the mixed product of administrative bungling and private hoarding. The then scenario in Madras State, as observed by political analysts, was "frustration without coherence or direction, a revolutionary situation without revolutionists"
At one point even India's first PM Jawaharlal Nehru would volunteer to resign as per Kamaraj Plan to strengthen the party, but soon to be advised not to, given the sensitivity of the issue. After Nehru's death the Indian National Congress had weakened nationally. More than half of the population by then were less than the age of 35 and represented the post-Gandhian era. Nevertheless, the reasons for the resentment found within the Indian mass were more to do to the everyday life rather than just the political turmoil.
DMK made use of the negative effects of anti-Hindi mood of Tamils, caste system, food shortage, corruption to build up the cadres. The differences between North and South India, both as in languages as well as in social structure were compounded in Tamil Nadu through the feeling that the nation was dominated by the North and that the South had been both neglected and exploited. The antipathy towards the north developed as the animosity against Sanskrit as well as Brahmin as a proponent of Sanskrit; Brahminism was seen as the instrument of this "tyranny". Ritually and socially superior to the non-Brahmin masses, a Brahmin commanded a dominant political and economic position in Tamil Nadu. With the rise of Dravidar Kazhagam and birth of DMK, along with the ascent of Kamaraj in the Congress, the Brahmin dominance was already on the process of being displaced in the Madras State. the politicians of the North looking at English as a foreign language that has usurped the rightful place of indigenous languages, whereas the South feared that English to be replaced by Hindi which is equally foreign to its tongues.
Anti-Hindi agitation
The major driving force of the Anti-Hindi agitation was the of future of Tamils in extra Hindi dominated North, seeking to impose Hindi on non0-Hindi states. An Official Language Commission appointed under the terms of the Constitution in 1955 to review the situation supported Hindi as the sole official language, although members from Bengal and Madras dissented in favour of English. Number of people with knowledge on English language was fairly evenly spread and also that imposition of Hindi would give a major advantage in terms of job and educational possibilities to those who have Hindi as their mother tongue. In effect a Tamil who would desire to pursue into union civil service would have to learn three languages, Tamil, Hindi and English, which are members of three different language families and each written in a different script. Therefore, a three-language formula proposed was seen as a great educational burden imposed on non-Hindi-speaking states.
Unlike South and East, where people wanted to learn English as international language north outrightly opposed three language formula as they wanted only one language formula everywhere with Hindi dominating every domain of administration. Nehru promised to India that Hindu won't come in the way of other regions where it is not spoken. And in 1959he said that the interests of the non-Hindi speakers will be safeguarded and so did next PM Lal Bahadur Shastri later, but those promises didn't put the fears of non-Hindi speakers to rest.
In the early 1960s DMK became a champion of the anti-Hindi cause that became popular among masses, controlled corporations of all the major towns in the Madras State. As the time clocked down to 26 January 1965, the threshold for the end of use of English as official language, neither Nehru's promise nor the constitutional amendments of 1963 could calm the Tamil population, as it was obvious for them that moves to publicize Hindi as a language for Civil service examinations were underway by the central government. With the surging fears haunting the people of Madras, Congress party of the state would do nothing bigger than a small demonstration and insist the people that there was no ground for alarm. In contrast, DMK held an Anti-Hindi Conference in Tiruchirappalli on 17 January 1965. The conference was supported by all major opposition parties and funded by major wealthy industrialists – the industrialists who themselves feared of losing into influence of the North if Hindi be made the official language. The conference decided to hold the 26 January (the fifteen anniversary of India's republic day) as a Day of Mourning.
The Anti Hindi agitation and the popularity gained through it aided DMK to a great extent to win the 1967 general elections under a broad coalition of several likeminded parties, including Communist party and Muslim League. .
Growth of DMK
It can be noted that the DMK was one of the two parties (the other being the Muslim League) to win all the seats it contested in the national elections, winning 25 of 25 (the Muslim League won 3 of 3) and emerged as the third major opposition party in the Indian Parliament. Kamaraj, who was the President of the Congress party then, himself lost to a little known "student leader" in his home constituency. The DMK had garnered more than 6 million votes in the state assembly winning 138 out of 173 seats it contested. The electoral victory in 1967 is also attributed to an electoral fusion among the non-Congress parties to avoid a split in the Opposition votes. Rajagopalachari, a former senior leader of the Congress party, had by then left the Congress and launched the right-wing Swatantra Party. He played a vital role in bringing about the electoral fusion among the opposition parties to align themselves against the Congress.
Annadurai, who by now was trying hard to erase his party's secessionist image, proclaimed that the official slogan of the agitation will be "Down with Hindi; Long live the Republic" – in Tamil – "Hindi Ozhiga; Kudiyarasu Vāzhga". With the tensions tightening in the South, some Northern states, such as Bihar, Madhya Pradesh, Rajasthan and Uttar Pradesh organized anti-English riots involving, violence and lawlessness against government properties. Thus as the North-South divide further deepened, the stage was set for conflict between the Congress-led government and the opposition parties, but the scale and development of the conflict were expected by none
Dravidian parties rose to power and prominence in the political stage of Tamil Nadu, a state in India, in the 1960s. The rise in power and political support was gradual until Dravida Munnetra Kazhagam (DMK), a Dravidian party, formed the government in the state in 1967. Although after the 1970s the Dravidian parties met with many break-aways and have taken rival stances against each other, the seat of power in Tamil Nadu has been with one or other Dravidian party. The increase in popularity of the Dravidian parties in the 1960s is attributed to several factors including the fall of popularity of the Congress Government in the centre and the North-South disparity as claimed by the Dravidian politics. The series of events climaxed with an anti Hindi agitation which led to the downfall of popularity of the then Indian National Congress government in the state and eventual rise of Dravidian parties to power.
DMK championed the cause of independent Tamil Nadu (or, if possible, independent Dravida Nadu comprising the four southern states of India) starting from its inception in 1949. But this politics has changed over years as it defeated the Congress party and began ruling the state. Its parent party Dravidar Kazhagam (DK) from its inception in 1944. The first call for Tamil Nadu independence seems to have been made by the Tamil Nation Liberation Association (Tamil Desa Viduthalai Sangam) in August 1938. The DMK Central Committee (Maththiya Seyarkuzu) voted to drop the independence demand on November 3, 1963, after the Indian Parliament passed the Sixteenth Amendment to the Indian Constitution; the amendment prohibited those who advocate separatism from running for public offices (such as Indian parliament and state legislative assembly). It would seem that the abandonment of the independence platform was not from the heart but a tactical move, at least on the part of Karunanidhi who was a senior DMK leader at that time.
Until now, for us, the people of Tamil Nadu, elections have only meant two political outfits and their respective symbols, the Dravida Munnetra Kazhagam (rising sun) and All India Anna Dravida Munnetra Kazhagam (two leaves). To be more precise, they have meant two parties and three personalities – say M Karunanidhi, MG Ramachandran and J Jayalalithaa. These three have trapped and controlled the political imagination of the people. For an electorate that led the way in social reform, we have lost almost all our social awareness and reduced politics to hero-worship and sycophancy.
Jaya's charisma and mass appeal
Whether we like it or not this distinction also plays a role in the voting pattern of the upper-castes vis-à-vis the others. But this is not crystal clear, since at times convergence takes place due to some complex reasons. Take for instance Jayalalithaa. Many forward castes prefer to vote for her and her party has a role to play in this choice, not to forget that she is not seen as anti-Brahminical as M Karunanidhi had been. But she also has a huge support base among other caste groups. Firstly she is MGR's heir and therefore the strong Dravida connection is confirmed even if she is upper-caste. Here political identity takes precedence over the individual.. The connection between beauty, honesty, success, trust and whiteness affects all of us. Though she is under the shadow of a big corruption scandal, people like her as others are not seen as being better than Jayalalithaa. Added to this is the perception of motherhood making distrust almost impossible. Here, the "mother" culture is very strong in Tamil-land.
On the other hand, Karunanidhi and team challenge this perception and try their very best to further establish themselves as the real Dravidian representatives. In fact the worship of Jayalalithaa is played up subtly as an example for Dravidian subjugation. Whenever the DMK consolidation occurs the balance tilts in its favour. But it is obvious from the recent political statements of Karunanidhi's son M Stalin, that there is a clear shift, even disowning of many of their core principles. The need to appear aspirationally upper caste/class has influenced their move towards embracing a more business-like and less atheistic approach. Muddled in this is once again the "white" that appears not just in skin but symbolically as upper class power.
One wonders as to wonder why no other outfit has been able to challenge the DMK and AIADMK. To the credit of both these parties, they have over the years established an electoral base that cuts across caste lines. Though their choice of candidates is still caste-influenced, the parties themselves have a support base that is wider. This cannot be said of most other parties like Pattali Makkal Katchi or Viduthalai Chiruthaigal Katchi. This has reduced their role to being second-class partners. The Congress and Bharatiya Janata Party are national parties have in their ranks very Tamil leaders, yet they will never be considered Dravidian. The strength of their party identity makes it very difficult for their leaders to convince voters that they are truly Tamilian. The Congress and BJP are, let us admit it, seen as parties of Hindi-speaking Northerners. Tamils do not much like them.
Cinema influences politics
The umbilical link between Tamil politics and cinema is so deep-rooted that even new voters have imbibed this tradition subliminally carrying it forward to the next generation of film stars.
DMK leaders were rooted in Tamil movies in several domains like script writers, comedians, actors, play back singers, etc. This led to a change in the caste-class participation in cinema influencing everything from acting to the music that captured the hearts of millions. It is here that CN Annadurai, M Karunanidhi and MG Ramachandran created an identity for themselves.
Tamil Nadu is the first ever state n the world to produce a film star chief minister by electing an actor turned politician MGR as their CM. Late, American actor Ronald Reagan became the US president. Tamil Nadu has had chief ministers from the cine-world for the past 50 years. We have to understand this historically, without reducing this to "film-madness".
Tamil cinema and literature were very important tools in influencing people and accelerating the Dravidian movement. The stories that were told via Tamil films were part of the Dravidian philosophy and consequently changed peoples thinking. The novels or short stories that were adapted, the screenplay, song-lyrics were drenched in the Dravida philosophy.
The direct connection between cinema and Tamil Nadu's socio-politics continued right up to the 1980s. Even though it has moved away in the last few decades, in the psyche of the Tamilian this bond has not been broken. When a cinemagoer watches a film, he/she is unconsciously connecting the political and cultural, film personalities with the power of change.
Economic gains
DMK and AIADMK promoted the freebie culture in the state to woo the voters. Are people so naïve that they vote based on the gifts they receive from the establishment? This is , the system establishes a giver-taker power syndrome and the gift confirms benevolence as a virtue. On the other side of the scale, the receiver is thankful for the kindness shown by the rulers. The politicians distribute the gifts to voters as the frenzy surrounds the events.
One comprehends how political outfits cultivate an environment of competition among those who are beneficiaries, always keeping them in check and consciously positioning themselves as kings and queens. This is only an extension of the landowner-laborer syndrome in official terms.
The pre-election money distribution is unfortunately seen only as another gift. The AIADMK and the DMK are masters at this craft. But I am not going to straightjacket citizens that easily. Existing within this bamboozled environment, voters also figure a way to exercise some pressure and pit one gift against another. Yet, they remain within the established condition.
Tamil Nadu has been a dictatorial democracy for far too long. Is Tamil Nadu safe under these Dravidian giants? Recent killing of a girl Swathi at a railway station in Chennai raises the question of safety for women, children and even others in the state. Whether it is the DMK or the AIADMK in power, in matters of freedom and citizens rights, they are not very different. Both cannot control corruption.
Many citizens are mortally afraid of taking them on, scared that "licensed gondaas will physically harm us. The cadres of both these parties abuse their strength with great regularity and no police force will come to common man's aid.
One gets the impression that mafias decide the course of the society in the state.
Will these elections change anything?
Poll message
The recent poll was an unusual as for the first time Tamil Nadu had multi-cornered fight with a new alliance emerging under Vaiko in the shape of the Front created by the Left, Vaiko's party, a couple of major Dalit formations, Vasan's TMC, and one led by a cine star Vijayakanth -banding together. This alliance was expected, technically, to spoil AIADMK's and DMK's calculations and significantly democratize political power in the state.
But that did not happen as people preferred AIADMK and DMK to fill the assembly seats.
Tamil Nadu's hero-worship, especially the display of unabashed mother-worship that Jayalalithaa receives from her followers, has made the country look at the state with surprise. Analysts related Tamil Nadu's electoral behavior to caste-based politics, "freebie culture" and pre-election bribery that has become the norm in the state. They also implied that the Tamil people in general are gullible illiterates who have been taken for a ride by the Dravidian parties for a very long time. But the Tamil people gave a measured response in support of Dravidian leadership.
At the base of popular choices lies an essential cultural fact: linguistically and racially, Tamils, maybe South Indians, see themselves as different from the rest of the country. Tamil one of the oldest languages of India, is so different from most Indian languages that the people of Tamil Nadu do feel different, special – and isolated. Tamils don't look like most people of India and the texture of their habits, rituals and celebrations are entirely Tamil.
How much ever historians and anthropologists may argue the validity of the Aryan-Dravidian divide, under the skin and in the mind of every Tamilian the division exists and attitude of Norte toward South and Tamils make division marked.
It is this socio-cultural reality that brought to the fore the Dravidian movement, and this is one of the reasons the Dravidian parties have taken over politics in Tamil Nadu. In spite of the emergence of so many other Dravidian parties, DMK and AIADMK even today own the Tamil card. Tamils trust them. May be it is their political lineage that gives them this strangle hold! But that is a fact
The AIADMK government needs to ensure that factions and divisive groups at police stations do not obstruct the dealings with cases and investigations in police stations, at all levels, thereby harming the very nature of police job.
Observation
The assembly poll 2016 led to the weakening of all non-Dravidian parties. Vaiko originally a Dravidian leader floated his own party and made a electoral coalition with other 5parties to float front but none of candidates of the coalition won a seat to the assembly.
PMK, of Dr. Ramadoss lost its representatives in the new assembly as not even his son Anbumani could win his "safe" seat from his home constituency with his caste dominating politics.
The worst predicament was that of Hindutva forces with a big agenda to saffronize the nation and crate tensions across the nation. Worst sufferer in the poll is the Hindutva BJP which for years carved out a strong vote bank in the state by very cleverly using unconstitutional hatred for Muslims as the key campaign strategy. Later as the party was gaining acceptance in some towns, it bargained seats with DMK or AIADMK for seat agreements and it had and own seats in the Assembly and parliament. However, this time around BJP could not maneuver either with DMK or AIADMK- both outrightly rejected the BJP for electoral alliance. BJP always claimed it made the DMK and AIADMK win elections and without it both will fail miserably. BJP was defeated as it could not win even one seat in the assembly- the first time in years.
Now BJP has a parliamentary seat from Nagercoil (Kanyakumari) which it had won through an electoral alliance with the AIADMK and the MP is now a central minister in Modi cabinet. The problem is the party has lost all 6 assembly segments in the assembly polls and it is likely to lose the parliamentary seat as well when the national poll takes place. The party is now facing an existential threat in the state and so the Modi led BJP government wants to save the Nagercoil seat and has announced a sea port to be built in Colachal and concerned minister is to enthusiastic about the port project in some way. But Kerala government has objected to it as its own sea port in Vizhinjam near capital Thiruvanathapuram, about 40 KM from Colachal has already been sanctioned by the previous Congress-UPA government led by Manamohan Singh the Colachal port can cause losses to Vizhinjam port. Now Kerala is ruled by Left parties while the port project was of the then Congress led UDF government.
In spite of the rampant corruption, the state has moved forward albeit slowly. Crucially reservations have been largely a success story, providing opportunity to so many, though unemployment keeps growing. These have also kept voters at large, within the DMK/AIADMK ambit. Other parties have no such records to show to the state voters. Tamil Nadu has never really been at the nadir of economic development; in other words Tamil Nadu has not been a Bihar or UP. True, the statistics keeps changing.
While the DMK forged an alliance with Congress party, the ruling AIADMK did not try to make any alliance with any party (a couple minor parties she gave seats to contest) and won the assembly for the second consecutive time. Selvi Jaya proved that she was unnecessarily over confident about her party coming back to power. But she is right: people love her.
Tamils love the major Dravidian parties but more AIADMK than DMK.
__________
Major Dravidian parties in Tamilnadu are as follows:
AIADMK – All India Anna Dravida Munnetra Kazhagam (M. G. Ramachandran, Janaki Ramachandran, Jayalalithaa Jayaram) [Split from DMK]
DK – Dravidar Kazhagam (Periyar E. V. Ramaswamy Naicker, Veeramani) [Original Dravidian party]
DMDK – Desiya Murpokku Dravida Kazhagam (Vijayakanth) [Not born out of any other Dravidian party]
DMK – Dravida Munnetra Kazhagam (C. N. Annadurai, Muthuvel Karunanidhi) [Split from DK]
MDMK – Marumalarchi Dravida Munnetra Kazhagam (V. Gopalaswamy – Vaiko) [Split from DMK]
PDK – Periyar Dravidar Kazhagam [Split from DK]
PMK – Pattali Makkal Katchi (Ramadoss) [Not born out of any other Dravidian party]
Countering Terrorism and the dawn of CPEC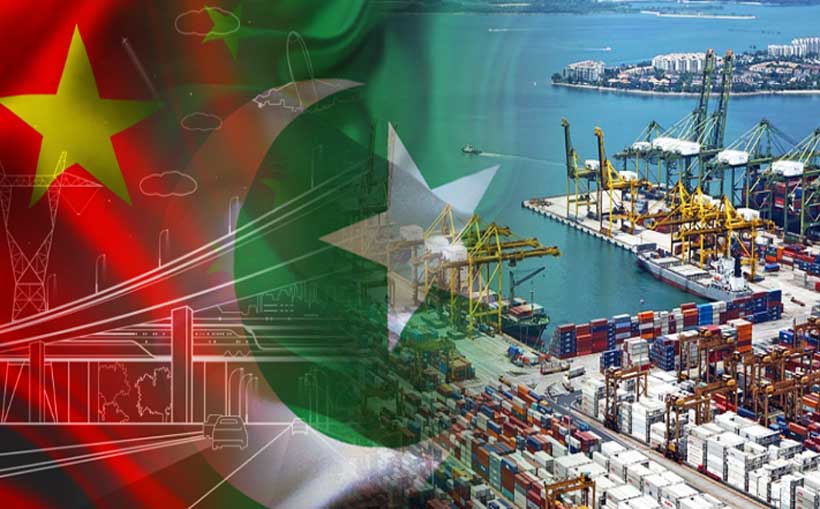 China-Pakistan Economic Corridor (CPEC) is much more than just a development deal between two states; it is to a large extent a mega-project which encompasses many foyers of economy, trade and politics as well as strategy between two highly important states within Asia. It incorporates developing a network of roads, pipelines, and railways which connects Balochistan province in Pakistan with Xinjiang in China. It has heralded a cross country exchange of nationals who are working day and night to make this mega-project a successful one. At present, there is an estimate of around 20,000 Chinese nationals working across Pakistan, and this means that around 70,000 short-term visit visas are being issued each year.
But with all this being said, it needs to be understood that the current state of terrorism is threatening to the entire Endeavour and this needs to be catered to. There are countless foreign forces which are at work to derail this mega-project and Pakistan is understandably doing its part, but it also opens susceptibility for China. There is also a propaganda being floated around by some hostile forces which are against CPEC and this revolves around the perspicacity of China being a so called "future colonizing power" as well as the issue of Uyghur Muslims in Xinjiang. This can add to some inside forces operational in making CPEC more vulnerable and sensitive. Furthermore, there is a threat of terrorism which is being emanated within the Baloch Insurgents as well as the added foreign pressure of other Islamist terrorist groups particularly the Islamic State's (ISIS) local affiliates in the country. The terror attacks which rocked Balochistan in December 2018 and January 2019 are testimonies of this.
To begin with it must be cleared that currently the Baloch insurgent groups have exhibited signs of antagonism toward the Chinese presence in Pakistan. This province has a dire sense of dearth paralleled with other provinces and because of this under-development and political instability there is a lack of trust within Baloch people towards the Federal governments. Adding the Chinese presence in this atmosphere has only proven to further this lack of trust and probable resentment. The idea of exploitation of local resources by the Chinese is a coming propaganda which has already surfaced and will be pushed by some entities which do not wish for CPEC to succeed. A total of six Baloch separatist groups have publicised displeasure toward the Chinese presence, which is impaired by the government's inability to address Baloch grievances. In the year 2018, Allah Nazar Baloch who is the commander of the Baloch Liberation Front (BLF) addressed a letter to the Chinese ambassador to Pakistan, stating that Chinese nationals, including fishermen, laborers, and tourists, are legitimate targets for attacks. Furthermore, in 2018 the BLA (Baloch Liberation Army) targeted a bus transporting Chinese engineers in the Dalbandin district in a suicide bombing.
Moreover the Islamic State's (IS) local branch for the Afghanistan-Pakistan region, Islamic State Khorasan Province (ISKP), has also targeted Chinese presence in Pakistan. The IS has labelled China an "oppressor of Muslims similar to Israel, India, and the U.S." in the past. The increasing Chinese presence in Pakistani provinces gives these networks an opening to gain conspicuousness and coverage by targeting foreign nationals and business professionals which adds to their importance as well. With the Islamic State's territorial defeat in Iraq and Syria, a possible shift toward Afghanistan and Pakistan as a safe-haven for operations, and portrayal of itself as a group that is as strong now as it was back in 2014.
China has strategic geostrategic interests in Pakistan which will be indomitable to avert CPEC from failing or its interests being targeted by terrorist and separatist groups. China has no doubt become more inclined to strengthen its counterterrorism cooperation with Pakistan since 2015, the most recent example of which is the joint training exercise conducted in Punjab province in December 2018. Previously China has patented the TTP as a serious and well-engineered menace to peace and stability within Pakistan which adversely impacts the Chinese position in the state after the group threatened to cut off access to the Karakoram Highway.
The combativeness in Balochistan province is largely advocated to be a product of the proxy war between India and Pakistan. Pakistan has by and again claimed that Indian intelligence is tangled in Balochistan and has been capitalising on the militancy in the province. These proclamations were broadened in 2016, when an Indian national Kulbhushan Jadhav, was arrested and indicted by Pakistan of being a spy.
These loopholes present in security can add up to the overall stagnation and possible blacking out of the $62 billion dollar deal between two prominent states. If this deal goes through, Balochistan will be resuscitated and has the potential to turn into a developing province for the future. Of course Pakistan and its policy makers are not completely phased out as there is an active unit of forces which are taking care of the impeding issue at hand. The collaboration between Pakistan and China has enhanced and this vulnerability does not need to be worried about much in the context of the larger strategic cooperation. CPEC is prone to terrorism but it is also prone to safeguarding the project, the intensity of which far exceeds the threats. Furthermore, the Pakistan-China cooperative partnership to counter-terrorism is need of time, especially when the BRI is transforming the world from geo-political to geo-economic phase. Mutual trust, joint efforts, and regional cooperation is the key to completely eliminate the scourge of terrorism from the face of earth.
Masood Azhar is not guilty nor involved in any crime
China is a responsible state and understands its international obligations. China has become the second largest economy as well as geopolitical power of the emerging world. China's wise decision to block Security Council's resolution to declare Masood Azhar as terrorist is highly appreciated.
He was born at Bhawalpur on July 10, 1968. His father worked as the headmaster of the government school in Bhawalpur and very well respected in the society. He has five brothers and six sisters. He was educated at the JamiaIslamia and passed the almia (Islamic) examination in 1989.
He was blamed on several occasions by India and trialed in Pakistan. But found not guilty and released by courts. Courts in Pakistan are independent and well-known for delivering justice. The degree of freedom of Pakistani courts can be witnessed by their bold decisions against the two of sitting Prime Ministers of Pakistan. World has appreciated the justice system of Pakistan.
In fact, India is I habit of blaming Pakistan for its internal issues. On the one hand, India is using excessive force against its minorities and pushing them to the extreme corner, where they have left no option except taking arms. On the other hands, promoting and facilitating its extremist groups. India is a country, which officially promote intolerance, extremism, and spreading hate. Extremists in India has hijacked the Government and penetrated into all segments of the society. Especially in educational institutions and media. Their role is endangering not only the whole region, but the whole world.
India's human rights violation records has exceeded the whole world. Its atrocities in Kashmir, Naga Land, Khalistan, Bihar, Assam, Tamil and Moa-ists, has been noticed by the International Amnesty and European Union and International Community.
Whenever, India bash Pakistan, we always asked them to provide evidence, which they do not have and cannot provide. Pakistan is a moderate, rational and responsible nation. We have offered India for providing reliable evidence so that we can take appropriate actions. In the latest, incident which happened on 14 February 2019 in Pulwama, which was 100% India's domestic issue. Indian forces has tortured an innocent Kashmiri several time during the last few years. He was in the custody of Indian forces since 2017. But, habitually India blamed Pakistan. Without having any investigations, within hours India started bashing Pakistan and threatened for war. Prime Minister of Pakistan requested India to provide evidences or actionable intelligence, so that we can take any action. He offered a dialogue to settle all pending issues diplomatically. Instead of providing evidence and cooperation for dialogue, India has attacked Pakistan on 26 February 2019. Which is against all the norms of civilized world and UN charter. But Pakistan observed patience and restrained to avert escalation of full-scale war.
In fact, Masood Azhar is seriously ill for last several years and on bed. He cannot even move easily. Blaming him for any act of terrorism is injustice against humanity. India has tried to blame him several times in past. It is fourth attempt, where India has faced humiliated defeat. Hope, India may not have courage to put false allegations on any one else or use others as scapegoat in future.
France has presented a resolution to black list Masood Azhar, which was backed by UK and US. But the resolution was supported with evidences. In fact, the resolution may not be presented by France without having enough investigation and supported by solid evidences. UK and US has backed France only based on political reasons. This has damaged the reputation of Security Council too. It has been witnessed that UN has become tool for twisting other nations which do not fit-in Western Template. It is very unfortunate and alarming situation. However, China is a very mature and sensible nation, China has been coerced and victimized in past and can understand the responsibility of judging the truth. Chinese approach is appreciated and a ray of hope for all small countries and the whole developing world. It is appealed to international community and all peace loving nations as well as individuals to condemn coercing any individual or a country.
US withdrawal from Afghanistan: The cure is worse than the disease itself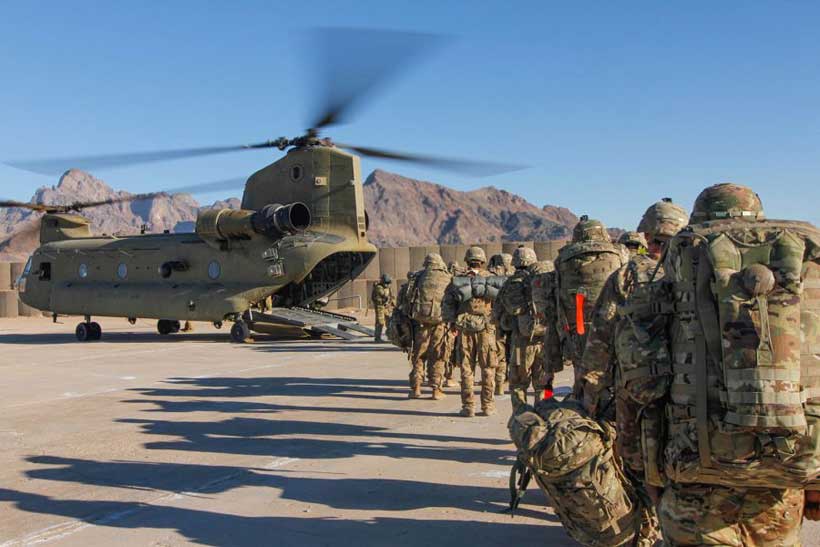 The US withdrawal from Afghanistan seems to be the replica of what already happened after Obama decided to leave Iraq in 2012.Recent withdrawal from Syria and Afghanistan is considered as the prospect of imminent defeat factor that influenced Trump's decision ,and also the innumerable financial cost of war in both countries would impact US taxpayers around US 15.3 billion dollars in Syrian war and US 45 billion dollars in Afghanistan.
Currently, Afghanistan is not only a safe haven for Taliban leadership but there is a very complex-nest of band-outfits currently residing in war torn country. It is evident that Al-Qaeda with a huge cooperation with Taliban has been operating in this region, whereas ISIS had already established a manageable command and control structure with the collaboration of Pakistani-Taliban, lashkar-e-jhangvi, Ahrar-ul-hind, Islamic Renaissance Party (IRP) in Tajikistan and Islamic movement of Uzbekistan as these connections are under surveillance-radar of security institutions.
Whereas, President Trump's technique to combating terrorism looks like the back sideline, it looks loads like President Obama's. It's heavy on the use of particular operations raids and American Airstrikes, however, it relies chiefly on indigenous forces to furnish the majority of the ground operations. To be certain, it's not a carbon copy. It's extra open to hazard authorizing extra missions than Obama's could have, and delegating more selection-making to his subordinate military commanders. However, in comparison with the principal alternatives, a big conventional invasion, unrestricted airstrikes, an arms-off technique, or anything else it's more like Obama's 2016 coverage than now not. Defense Department officials described as a coordinated series of attacks on Taliban leaders and fighters, this current technique is orchestrated in order to gain high leverage in the process of on-going negotiations with the Taliban.
Back to the main argument that right after US withdrawal from Iraq world has seen worst type of violence in the shape of Sunni-awakening moment resulted in formation of the world deadliest organization ISIS and to compare with the current security dynamics of Kabul so there would be a huge possibility of chaos in the region. Some experts speculate an even ferocious civil war could affect the Kabul government and weaken its army that would resultantly give gains to warlords to forge new power. That could open doors to new refugee crisis, cuts in international aid and could cripple the afghan military standing.
On the front of regional stability paradigm shift, Pakistan, Iran, China and Russia who have welcomed US withdrawal from the region and their pro-active role in bringing Taliban on negotiable table suggested through Taliban enmity against the increasing power accumulation by ISIS and their allied groups in Afghanistan.
Another reason behind Islamabad's special consideration to sort out Afghan chapter due to Indian influence and their prospects to sabotage CPEC. Recent visit by MBS to Pakistan with a 20billion dollars investment and Aid package is considered as according to Theodore Karasik from the geostrategic consultancy Gulf State Analytics in Washington, "Saudi moves and investment in Pakistan are a set and established policy that seeks to better integrate Islamabad into Riyadh's camp" and "align U.S. and Saudi policy with Pakistan as part of the larger picture of the Islamic Military Counter Terrorism Coalition."
For now, Pakistan geo-strategic location is once again changing the socio-economic projection to materialize the regional integration and importance at global calculus that frustrated many who wanted Islamabad's global isolation. To be rationale, Pakistan's economic zones are at huge risk due to be heavenly surrounded by warlords alongside border with Afghanistan. To mitigate that risk Pakistan military has completed border fencing of around 900km border wall with Afghanistan while the remainder of 2600km will be executed in 2019. The fence is provided with security cameras and motion detectors.
Besides of these arrangements, there is also a developing fear of more radicalization with respect to internal conflicts between Al-Qaeda leadership and ISIS. For this, these band outfits are profoundly active in recruitment process as mentioned by Tom Craig in Washington post that Al-Qaeda with the collaboration of South Asian offshoot called al-Qaeda in the Indian Subcontinent (AQIS), created by al-Qaeda's top leader, Ayman al Zawahiri, in 2014 has started resurgence in order to slow advances by rival Islamic State militants in the region.
Moreover, it had been witnessed in Syrian crisis that the proximity between Al-Qaeda and ISIS could not be deniable factor. In 2013 Baghdadi had shocked the world by announcing that Al-Nusra front (Al-Qaeda offshoot) is now under command and control of ISI(Islamic State of Iraq) right after this merger it became the Islamic State of Iraq and Syria(Levant).
The current withdrawal and the postwar policy of US and its allies don't suggest an acceptable terms for the Afghan's as well as affecting regional actors. As argued by Anthony H. Cordesman that "It is all too clear that any form of real and lasting peace requires "victory at the civil level as well as the military one, and that such a victory has three critical components: political unity, effective governance, and economic progress".
Unfortunately, United states payback in all three areas for Afghans are still up in the Air. Trump's once said in recent Cabinet meeting 2019 by referring ISIS and Taliban ambush that both are our enemies "Let them fight" and was suggesting his generals "Why don't you let them fight?" Why are we getting in the middle of it? These postures suggests the idiosyncratic behavior right now to tackle the prolonged un-ending Afghan quagmire. Therefore, Washington's current strategy would open ways to unrelenting instability wave within South-Asia and it could affect the security apparatus in the west.