India: Tamil Nadu wants to rename Madras High Court after state
Name changes have been going allover India ever since India got independence from Great Britain, trying best to Indian towns, streets, statues; among other historically important details look pure Indian and entirely regional looking.
Many countries like now Sri Lanka (earlier Ceylon) have change their names to more localized ones. Tamil Nadu in India has already changed the name of its capital from Madras to Chennai and but the move to change the name of Madras University and Madras high Court have remained unsuccessful so far due mainly to vehement opposition to change the traditional names.
Tamil Nadu Chief Minister J Jayalalithaa is pressing to change the name of Madras High Court and pleads with the Central government to rename the Madras High Court as Tamil Nadu HC in keeping with new reality since there is no Madras today.
A resolution moved by Chief Minister Jayalalithaa in the state assembly urged the Modi Union government to make necessary amendment to the High Court's (Altercation of Names) Bill 2016 to rename Madras High Court as Tamil Nadu High Court. While moving a resolution in this regard in the Assembly, Jayalalithaa argued this and said Tamil Nadu High Court would be more "appropriate". She also pointed out that several other HCs in the country are named after the respective states. She also wrote a letter to Prime Minister Narendra Modi urging him to change the High Court's Bill, 2016, to rename Madras High Court as Tamil Nadu High Court, and not the Chennai High Court which was suggested earlier.
After a detailed discussion, the Tamil Nadu Assembly unanimously passed a resolution to call upon the Government of India to move necessary amendments to the bill introduced in the Lok Sabha so as to rename the High Court of Madras as the High Court of Tamil Nadu for the reasons outlined in the resolution. "The text of Resolution passed unanimously in the Tamil Nadu Legislative Assembly today is appended. I request the Government of India to take immediate further action on the basis of the Resolution," Tamil Nadu Chief Minister J Jayalalithaa said in her letter to Prime Minister Narendra Modi on 1 August.
The Tamil Nadu Assembly, on 1 August, unanimously passed the special privilege motion to rename the Madras High Court as Tamil Nadu High Court. The Tamil Nadu government emphasized that the name Tamil Nadu High Court must be picked over the name Chennai High Court, as naming it the latter would be inappropriate.
The Tamil Nadu government emphasized that the name Tamil Nadu High Court must be picked over the name Chennai High Court, as naming it the latter would be inappropriate. The government's argument for renaming Madras HC after the state, instead of Chennai only, is that the court's jurisdiction extends to the entire state.
All opposition parties, including the DMK and Congress, welcomed the special privilege motion and supported the motion.
The government position is Madras High Court may not be renamed as Chennai High Court. Instead, it may be called the Tamil Nadu High Court. The government's argument for renaming Madras HC after the state, instead of Chennai only, is that the court's jurisdiction extends to the entire state beyond the Chennai city. Earlier Tamil Nadu was known as Madras state and hence High Court of Madras state was called Madras High Court. Now the state Tamil Nadu and hence the Court should reflect its jurisdiction to entire state, not just Chennai city. .
The National Democratic Alliance government at the Centre has recently introduced the High Court's (Alteration of Names) Bill, 2016 in the Lok Sabha to change the name of the Madras High Court to Chennai High Court.
Earlier this month, the Union Cabinet chaired by Prime Minister Narendra Modi had approved to introduce The High Court's (Alteration of Names) Bill, 2016 in the Monsoon session of the Parliament. The Bill prescribes the changing of names of Bombay High Court as Mumbai High Court, Madras High Court as Chennai High Court and Calcutta High Court as Kolkata High Court respectively. The three courts were named after the cities. After renaming of the three cities, there have been demands seeking change in names of the HCs also. However, in the absence of any law in this regard, a new law needs to be passed by the Parliament to make the prescribed changes effective.
The related Bill, 2016 was introduced in the Lok Sabha on 19 July with an aim to rename the High Courts of Bombay, Calcutta and Madras. While the Bill suggested that Madras High Court be renamed Chennai High Court, the proposed change was debated in the state assembly in the wake of the public opposition to the move.
Chief Minister J Jayalalithaa said, "former Chief Minister C N Annadurai moved a resolution and it was passed by the assembly to change the name of Madras Presidency to Tamil Nadu. Following this, the state was renamed as Tamil Nadu from January 14, 1969." She said the city's name was changed from Madras to Chennai in 1996, but that hold for the city alone. "Madras high court was set up by the British, and an Act was passed in 1861 by Queen Victoria. But since then states have been divided and each high court in that state is called by the state's name," she said, adding that the court does not belong to the city alone, but to the entire state.
Meanwhile, External Affairs Minister Sushma Swaraj said the 10,000 Indian workers stranded in Saudi Arabia will be evacuated soon, reported PTI. The Union minister said Minister of State for External Affairs VK Singh will leave for the Gulf country at the earliest to oversee the evacuation process. The 10,000 Indian workers stranded in Saudi Arabia will be evacuated soon, says Sushma Swaraj. The external affairs minister informed Parliament that ration for 10 days has been distributed in all the five relief camps set up in the West Asian country. "Not one worker of ours will go hungry. This is my assurance to the country through Parliament… We will bring all of them back to India," Swaraj said, adding that the National Democratic Alliance government was coordinating with the foreign and labor offices in Saudi Arabia regarding the plan.
The minister informed the Lok Sabha and the Rajya Sabha members that the West Asian country's laws do not have the provision for exit visas without no objection certificates from the employers. The people who had recruited the Indian workers in question have shut their factories and left the country. The Centre is in talks with its Saudi counterpart to get the visas so that the stranded workers can leave the country, she said. She also informed the Assembly that the Indian Consulate has distributed ration for 10 days in all five relief camps set up to help the stranded people. "I am personally monitoring the situation," Swaraj said. On Twitter, she had said on Sunday that her ministry has asked the Indian embassy in Riyadh to provide free ration to the unemployed Indian workers.
Tamils expect similar approach by New Delhi with regard to Tamil fishermen who are taken to jails by Lankan navy off and on and who keep suffering in Lankan jails for fishing in their traditional zones.
Indian government is expected to come out with a statement on the tensed issue.
India needs to talk to Lankan government to sort out the issue earnestly. A credible and sustainable solution to the vexed problem is long overdue.
New Delhi cannot have two yardsticks to measure importance of Indians abroad keeping in mind the economic or political utility aspect of those working or living abroad. It is a fact that Indians working in Arab world are the source of fast growing Indian economy. But the fact remains that India has taken measures to "resettle" these 10000 Indians working from Saudi Arabia thanks to powerful NRI lobby. New Delhi considers Indians in Mideast and West Asia in terms of financial input from them and does not value the fishing of Indian Tamils in Katchatheevu being not a part of India's growing economy.
That is an error. Though the fish Tamils bring from Katchatheevu help the fishing community in Rameswaram, it has its own part in Indian economy.
It is not enough that Sri Lankan High Commissioner is called by the foreign ministry as a mere formality and given some "counseling" but it has to act seriously by sending the foreign minister and foreign secretary to Colombo to sort out the issue so that peace prevails in Rameswaram. Unfortunately, even in Tamil Nadu the issue is being treated as that of just fishermen alone and there is not enough awareness or pretest statewide to support the cause of India. For Tamil Nadu government the problems the fishing community in Rameswaram has been facing should merit more attention than renaming of a court which is indeed an ordinary and routine matter. .
Countering Terrorism and the dawn of CPEC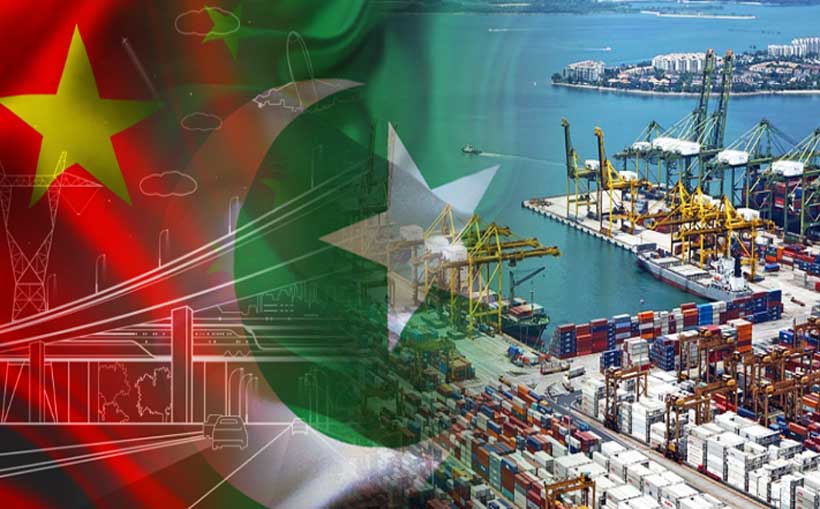 China-Pakistan Economic Corridor (CPEC) is much more than just a development deal between two states; it is to a large extent a mega-project which encompasses many foyers of economy, trade and politics as well as strategy between two highly important states within Asia. It incorporates developing a network of roads, pipelines, and railways which connects Balochistan province in Pakistan with Xinjiang in China. It has heralded a cross country exchange of nationals who are working day and night to make this mega-project a successful one. At present, there is an estimate of around 20,000 Chinese nationals working across Pakistan, and this means that around 70,000 short-term visit visas are being issued each year.
But with all this being said, it needs to be understood that the current state of terrorism is threatening to the entire Endeavour and this needs to be catered to. There are countless foreign forces which are at work to derail this mega-project and Pakistan is understandably doing its part, but it also opens susceptibility for China. There is also a propaganda being floated around by some hostile forces which are against CPEC and this revolves around the perspicacity of China being a so called "future colonizing power" as well as the issue of Uyghur Muslims in Xinjiang. This can add to some inside forces operational in making CPEC more vulnerable and sensitive. Furthermore, there is a threat of terrorism which is being emanated within the Baloch Insurgents as well as the added foreign pressure of other Islamist terrorist groups particularly the Islamic State's (ISIS) local affiliates in the country. The terror attacks which rocked Balochistan in December 2018 and January 2019 are testimonies of this.
To begin with it must be cleared that currently the Baloch insurgent groups have exhibited signs of antagonism toward the Chinese presence in Pakistan. This province has a dire sense of dearth paralleled with other provinces and because of this under-development and political instability there is a lack of trust within Baloch people towards the Federal governments. Adding the Chinese presence in this atmosphere has only proven to further this lack of trust and probable resentment. The idea of exploitation of local resources by the Chinese is a coming propaganda which has already surfaced and will be pushed by some entities which do not wish for CPEC to succeed. A total of six Baloch separatist groups have publicised displeasure toward the Chinese presence, which is impaired by the government's inability to address Baloch grievances. In the year 2018, Allah Nazar Baloch who is the commander of the Baloch Liberation Front (BLF) addressed a letter to the Chinese ambassador to Pakistan, stating that Chinese nationals, including fishermen, laborers, and tourists, are legitimate targets for attacks. Furthermore, in 2018 the BLA (Baloch Liberation Army) targeted a bus transporting Chinese engineers in the Dalbandin district in a suicide bombing.
Moreover the Islamic State's (IS) local branch for the Afghanistan-Pakistan region, Islamic State Khorasan Province (ISKP), has also targeted Chinese presence in Pakistan. The IS has labelled China an "oppressor of Muslims similar to Israel, India, and the U.S." in the past. The increasing Chinese presence in Pakistani provinces gives these networks an opening to gain conspicuousness and coverage by targeting foreign nationals and business professionals which adds to their importance as well. With the Islamic State's territorial defeat in Iraq and Syria, a possible shift toward Afghanistan and Pakistan as a safe-haven for operations, and portrayal of itself as a group that is as strong now as it was back in 2014.
China has strategic geostrategic interests in Pakistan which will be indomitable to avert CPEC from failing or its interests being targeted by terrorist and separatist groups. China has no doubt become more inclined to strengthen its counterterrorism cooperation with Pakistan since 2015, the most recent example of which is the joint training exercise conducted in Punjab province in December 2018. Previously China has patented the TTP as a serious and well-engineered menace to peace and stability within Pakistan which adversely impacts the Chinese position in the state after the group threatened to cut off access to the Karakoram Highway.
The combativeness in Balochistan province is largely advocated to be a product of the proxy war between India and Pakistan. Pakistan has by and again claimed that Indian intelligence is tangled in Balochistan and has been capitalising on the militancy in the province. These proclamations were broadened in 2016, when an Indian national Kulbhushan Jadhav, was arrested and indicted by Pakistan of being a spy.
These loopholes present in security can add up to the overall stagnation and possible blacking out of the $62 billion dollar deal between two prominent states. If this deal goes through, Balochistan will be resuscitated and has the potential to turn into a developing province for the future. Of course Pakistan and its policy makers are not completely phased out as there is an active unit of forces which are taking care of the impeding issue at hand. The collaboration between Pakistan and China has enhanced and this vulnerability does not need to be worried about much in the context of the larger strategic cooperation. CPEC is prone to terrorism but it is also prone to safeguarding the project, the intensity of which far exceeds the threats. Furthermore, the Pakistan-China cooperative partnership to counter-terrorism is need of time, especially when the BRI is transforming the world from geo-political to geo-economic phase. Mutual trust, joint efforts, and regional cooperation is the key to completely eliminate the scourge of terrorism from the face of earth.
Masood Azhar is not guilty nor involved in any crime
China is a responsible state and understands its international obligations. China has become the second largest economy as well as geopolitical power of the emerging world. China's wise decision to block Security Council's resolution to declare Masood Azhar as terrorist is highly appreciated.
He was born at Bhawalpur on July 10, 1968. His father worked as the headmaster of the government school in Bhawalpur and very well respected in the society. He has five brothers and six sisters. He was educated at the JamiaIslamia and passed the almia (Islamic) examination in 1989.
He was blamed on several occasions by India and trialed in Pakistan. But found not guilty and released by courts. Courts in Pakistan are independent and well-known for delivering justice. The degree of freedom of Pakistani courts can be witnessed by their bold decisions against the two of sitting Prime Ministers of Pakistan. World has appreciated the justice system of Pakistan.
In fact, India is I habit of blaming Pakistan for its internal issues. On the one hand, India is using excessive force against its minorities and pushing them to the extreme corner, where they have left no option except taking arms. On the other hands, promoting and facilitating its extremist groups. India is a country, which officially promote intolerance, extremism, and spreading hate. Extremists in India has hijacked the Government and penetrated into all segments of the society. Especially in educational institutions and media. Their role is endangering not only the whole region, but the whole world.
India's human rights violation records has exceeded the whole world. Its atrocities in Kashmir, Naga Land, Khalistan, Bihar, Assam, Tamil and Moa-ists, has been noticed by the International Amnesty and European Union and International Community.
Whenever, India bash Pakistan, we always asked them to provide evidence, which they do not have and cannot provide. Pakistan is a moderate, rational and responsible nation. We have offered India for providing reliable evidence so that we can take appropriate actions. In the latest, incident which happened on 14 February 2019 in Pulwama, which was 100% India's domestic issue. Indian forces has tortured an innocent Kashmiri several time during the last few years. He was in the custody of Indian forces since 2017. But, habitually India blamed Pakistan. Without having any investigations, within hours India started bashing Pakistan and threatened for war. Prime Minister of Pakistan requested India to provide evidences or actionable intelligence, so that we can take any action. He offered a dialogue to settle all pending issues diplomatically. Instead of providing evidence and cooperation for dialogue, India has attacked Pakistan on 26 February 2019. Which is against all the norms of civilized world and UN charter. But Pakistan observed patience and restrained to avert escalation of full-scale war.
In fact, Masood Azhar is seriously ill for last several years and on bed. He cannot even move easily. Blaming him for any act of terrorism is injustice against humanity. India has tried to blame him several times in past. It is fourth attempt, where India has faced humiliated defeat. Hope, India may not have courage to put false allegations on any one else or use others as scapegoat in future.
France has presented a resolution to black list Masood Azhar, which was backed by UK and US. But the resolution was supported with evidences. In fact, the resolution may not be presented by France without having enough investigation and supported by solid evidences. UK and US has backed France only based on political reasons. This has damaged the reputation of Security Council too. It has been witnessed that UN has become tool for twisting other nations which do not fit-in Western Template. It is very unfortunate and alarming situation. However, China is a very mature and sensible nation, China has been coerced and victimized in past and can understand the responsibility of judging the truth. Chinese approach is appreciated and a ray of hope for all small countries and the whole developing world. It is appealed to international community and all peace loving nations as well as individuals to condemn coercing any individual or a country.
US withdrawal from Afghanistan: The cure is worse than the disease itself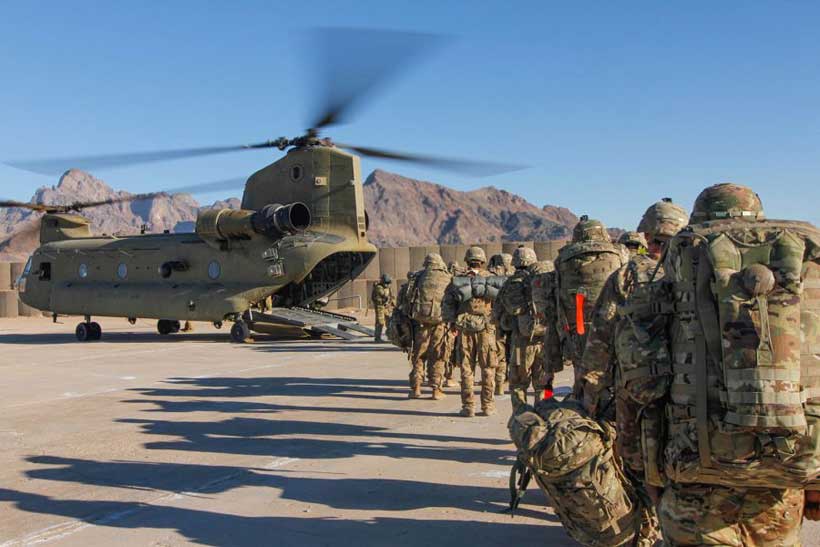 The US withdrawal from Afghanistan seems to be the replica of what already happened after Obama decided to leave Iraq in 2012.Recent withdrawal from Syria and Afghanistan is considered as the prospect of imminent defeat factor that influenced Trump's decision ,and also the innumerable financial cost of war in both countries would impact US taxpayers around US 15.3 billion dollars in Syrian war and US 45 billion dollars in Afghanistan.
Currently, Afghanistan is not only a safe haven for Taliban leadership but there is a very complex-nest of band-outfits currently residing in war torn country. It is evident that Al-Qaeda with a huge cooperation with Taliban has been operating in this region, whereas ISIS had already established a manageable command and control structure with the collaboration of Pakistani-Taliban, lashkar-e-jhangvi, Ahrar-ul-hind, Islamic Renaissance Party (IRP) in Tajikistan and Islamic movement of Uzbekistan as these connections are under surveillance-radar of security institutions.
Whereas, President Trump's technique to combating terrorism looks like the back sideline, it looks loads like President Obama's. It's heavy on the use of particular operations raids and American Airstrikes, however, it relies chiefly on indigenous forces to furnish the majority of the ground operations. To be certain, it's not a carbon copy. It's extra open to hazard authorizing extra missions than Obama's could have, and delegating more selection-making to his subordinate military commanders. However, in comparison with the principal alternatives, a big conventional invasion, unrestricted airstrikes, an arms-off technique, or anything else it's more like Obama's 2016 coverage than now not. Defense Department officials described as a coordinated series of attacks on Taliban leaders and fighters, this current technique is orchestrated in order to gain high leverage in the process of on-going negotiations with the Taliban.
Back to the main argument that right after US withdrawal from Iraq world has seen worst type of violence in the shape of Sunni-awakening moment resulted in formation of the world deadliest organization ISIS and to compare with the current security dynamics of Kabul so there would be a huge possibility of chaos in the region. Some experts speculate an even ferocious civil war could affect the Kabul government and weaken its army that would resultantly give gains to warlords to forge new power. That could open doors to new refugee crisis, cuts in international aid and could cripple the afghan military standing.
On the front of regional stability paradigm shift, Pakistan, Iran, China and Russia who have welcomed US withdrawal from the region and their pro-active role in bringing Taliban on negotiable table suggested through Taliban enmity against the increasing power accumulation by ISIS and their allied groups in Afghanistan.
Another reason behind Islamabad's special consideration to sort out Afghan chapter due to Indian influence and their prospects to sabotage CPEC. Recent visit by MBS to Pakistan with a 20billion dollars investment and Aid package is considered as according to Theodore Karasik from the geostrategic consultancy Gulf State Analytics in Washington, "Saudi moves and investment in Pakistan are a set and established policy that seeks to better integrate Islamabad into Riyadh's camp" and "align U.S. and Saudi policy with Pakistan as part of the larger picture of the Islamic Military Counter Terrorism Coalition."
For now, Pakistan geo-strategic location is once again changing the socio-economic projection to materialize the regional integration and importance at global calculus that frustrated many who wanted Islamabad's global isolation. To be rationale, Pakistan's economic zones are at huge risk due to be heavenly surrounded by warlords alongside border with Afghanistan. To mitigate that risk Pakistan military has completed border fencing of around 900km border wall with Afghanistan while the remainder of 2600km will be executed in 2019. The fence is provided with security cameras and motion detectors.
Besides of these arrangements, there is also a developing fear of more radicalization with respect to internal conflicts between Al-Qaeda leadership and ISIS. For this, these band outfits are profoundly active in recruitment process as mentioned by Tom Craig in Washington post that Al-Qaeda with the collaboration of South Asian offshoot called al-Qaeda in the Indian Subcontinent (AQIS), created by al-Qaeda's top leader, Ayman al Zawahiri, in 2014 has started resurgence in order to slow advances by rival Islamic State militants in the region.
Moreover, it had been witnessed in Syrian crisis that the proximity between Al-Qaeda and ISIS could not be deniable factor. In 2013 Baghdadi had shocked the world by announcing that Al-Nusra front (Al-Qaeda offshoot) is now under command and control of ISI(Islamic State of Iraq) right after this merger it became the Islamic State of Iraq and Syria(Levant).
The current withdrawal and the postwar policy of US and its allies don't suggest an acceptable terms for the Afghan's as well as affecting regional actors. As argued by Anthony H. Cordesman that "It is all too clear that any form of real and lasting peace requires "victory at the civil level as well as the military one, and that such a victory has three critical components: political unity, effective governance, and economic progress".
Unfortunately, United states payback in all three areas for Afghans are still up in the Air. Trump's once said in recent Cabinet meeting 2019 by referring ISIS and Taliban ambush that both are our enemies "Let them fight" and was suggesting his generals "Why don't you let them fight?" Why are we getting in the middle of it? These postures suggests the idiosyncratic behavior right now to tackle the prolonged un-ending Afghan quagmire. Therefore, Washington's current strategy would open ways to unrelenting instability wave within South-Asia and it could affect the security apparatus in the west.