Islam and the Free World: What Should be done as an imperative Survival (D)
What do all these mean?
What policies should we adopt to fight effectively the Islamic strategy to conquer the world by these three arms of Da'wah, Jihad and Hijrah? There are several important recommendations as a working policy:
1) Deal with the issue of immigration. Demographic conquest is the most permanent form of Islamic Da'wah and Jihad in history; the religious cloak is the Trojan Horse Islam uses to infiltrate the cultures and nations it seeks to destroy from within. Unfortunately, our worst enemy is the belief the Muslims wish to assimilate and will integrate in Western societies. Indeed, Europe is running adrift: not because of fanatics who occupy the land, but because of cowards who let them do it.
When you have an immigration policy that allows for the importation of millions of Muslims, you are also importing their ideology, an ideology that is fundamentally hostile to the foundations of western democracy, such as gender equality, pluralism, and individual liberties and freedoms. The best way to safeguard Europe and the US against the destructive effects of this poisonous reality is to enact laws that would bar the entry of foreign nationals who advocate the Sharī'ah, and for those already inside the borders, this should be a deportable offense. The other side is the annihilation of the U.S. Constitution, and consequently all freedoms.
One has to consider Theodore Roosevelt's 1907 declaration: "Immigrants who come here in good faith become Americans and assimilate themselves in every facet to us… there can be no divided allegiance here. We have room for, but one flag – the American flag, but one language – the English language, but one sole loyalty – to the American institutions and people." One should also consider the Australian Prime Minister, John Howard: Immigrants, not Australians, must adapt. It is take it or leave it… This is our country, our land, and our lifestyle you have to adapt with. It was Oriana Fallaci who observed so aptly: "Don't let the multiculturalists fool you: it has never been about race or ethnicity, but about the threat of Islam's monoculture; the threat to our minds; the threat to our very existence as a free society."
Soeren Kern depicts the severe situation of the migration crisis from Hungary's perspective. Europe's migration crisis begins to expose the deep divisions exist within the European Union members. The EU is no longer being a model for post-nationalism and global citizenship. In 2014, more than 60,000 people have entered Hungary illegally; during the first six months of 2015, a nearly 900% increase over the same period in 2014. Approximately 95% of the migrants entering Hungary are coming from Afghanistan, Iraq, Syria, Somalia and Kosovo. On July 6, 2015, Hungary's parliament approved the construction of a massive border fence with Serbia along the 175-kilometer frontier as part of an anti-immigration law that tightens the asylum rules. The move is aimed at stopping tens of thousands of migrants from entering Hungary, which has become a key gateway for illegal immigration into the European Union.
The Hungarian Foreign Minister has justified the moves as necessary to defend his country. "The Hungarian government is committed to defending Hungary and defending the Hungarian people from the immigration pressure. Hungary cannot allow itself to wait any longer." Hungary is not alone. Bulgaria has built a 33-km barbed-wire fence along its border with Turkey, and more than one thousand police officers patrol the Turkish border. Greece has also erected a 10.5-km, barbed-wire fence along part of its border with Turkey. Spain has fortified fences in the North African exclaves of Ceuta and Melilla. This is not a solution, nor the beginning of it. This has brought Chancellor Angela Merkel to warn that the waves of refugees are a bigger challenge than the debt crisis of Europe. Indeed, unless drastic steps are taken, Europe is becoming a province of Islam, an Islamic lebensraum.
Islamic aspirations to dominate the world politically by also enforcing the Sharī'ah as the only legitimate religion in the world are set to happen by the numbers of demography. In 1900 the entire Muslim population was almost 200 million, while the Christian population of the world was bigger almost by three times. According to data, in 2070, there will be more Muslims than Christians in the world. The number of Muslims will increase at more than double the rate of the world's population.
There is also the persecution, massacre, enslavement, rape and annihilation of Christians in the Middle East, Asia and Africa. Raymond Ibrahim, in his monthly reports and in his research proves very clearly the plight of the Christians. There is seemingly not a day goes by without Christian girls being abducted, enslaved, raped, and forced to convert, with the Islamic doctrinal justification for the Muslims' horrific actions. It is to recall that Christian girls are considered goods to be damaged at leisure. Abusing them is a Muslim right, spoils of war, not to be considered as a crime. London and Sweden have become the capitals of rape, with no authorities' answer. While unfortunately nobody pays attention to the many patterns of abuse against Christian minorities in the Muslim world, it is now occurring in the West in huge quantities. This is a new kind of Jihad the Free World is witnessing, without retaliation. Can one imagine what will happen when the Muslims become a majority or even 30 percent in the Western world?
2) Ban the application of the Sharī'ah as the state legal system. The first task is to try to ban the Sharī'ah as a legitimate law. It is the law in the Muslim countries, but its application in Non-Islamic states means no less than total disaster. It is possible to understand this when comparing its teachings to the US Constitution. In the US there is the separation of church and state, which was meant to protect the integrity of both, and to avoid religious power struggles. It sanctifies the separation of powers and checks and balances system. It makes the individual freedoms and civil right as a hallmark of the political processes. Islam exactly contradicts these and many more basic issues. Moreover, Islam and its teachings totally violate the First Amendment of the US Constitution, which protects the freedoms of speech and the press and praises individualism. Islam means the total submission and devotion to Allah, orders collectivism, denies that man is at the center and logic is the focus of human life. It also contradicts human freedoms and civil rights.
Islam and the Constitution of the US are incompatible, exactly like the communist and the Nazi ideologies. That is why it is easy to deny the adoption of the Sharī'ah. In Islam, freedoms and civil rights are absolutely missing; discriminating against women and disappearance of minorities are pervasive; and hatred of the other and incitement against him are the main characteristics. Islamic history and contemporary history clearly demonstrate that it spread by force and violence, which violates James Madison's, fundamental and undeniable truth, in 1785: "We hold it for a fundamental and undeniable truth that religion or the duty which we owe our Creator and the manner of discharging it can be directed only by reason and conviction, not by force or violence." No wonder he has been known as Father of the Constitution.
The question is how to stop Islam from being imposed on the Free World as the formal religion? Muslims can practice their religion as all other religions do, but Muslims must abide by the laws of their benevolent states' laws and constitutions. The best way to begin with is to spread the truth about it. If we tell the truth about the bloody violent history of Islam; if we clearly observe and analyse the current Islamic politics with its extremist variations; if we tell the truth about the Sharī'ah, then Islam will be stopped in its march of occupation of the Free World. Instead of hatred and fear, so dominant in Islamic religion and way of life, one has to recall Thomas Jefferson's: "When the people fear the government, there is tyranny. When the government fears the people, there is liberty." Truth will also set the Free World's peoples free and stick to the separation between the state and the religion. In our democracies man is at the centre and the rule of logic is at focus; while in Islam Allah is at the centre and submission to Allah is at focus.
The problem is that the majority of the peoples of the Free World are ignorant about the Islamic message and targets, and they are stupid enough not to learn its contents. They are naïve about the Islamic mission and they do not know about the real essence of Islam, because they do not bother to read and to learn. Instead, they act according to their own mirror image, believing the Muslims will become and behave like them. They are stunned by their failure when they watch the radicalization and extremism of the 'third generation' Muslims, and still they continue failing to connect the dots and come to the right conclusions. Unfortunately, they get their facts from the media; but the contemporary media is busy with a totally different agenda than conveying the Free World's interests; and it also disseminates totally different messages.
The question is how to indoctrinate and socialize people about the deep hazards coming from Islam, about what endangers the Free World's existence. Here comes the successful contribution of the Muslims with their diplomacy of deceit by Da'wah. When one quotes passages from the Qur'an to show how vile and evil they are, the Muslim propagators say that he quotes them out of context; and that he does not understand the meaning: that he does not even know Arabic; and that he reads the Qur'an from dubious translations, and other strange accusations. But they never tell us in what context the hundreds of verses can mean something else, and they never give another meaning. However, the fact is that those very scant verses in the Qur'an that they quote as peaceful are not only out of context, they have nothing to do with tolerance and peacefulness and compassion.
This is crucially important since it is the Islamic Da'wah's highest strategy. It has been raised in the Netherlands; in Canada; Australia; and it is applied in Britain, after the Archbishop of Canterbury said that adoption of certain aspects of Sharī'ah in UK "seems unavoidable." This is suicidal. The example to be taken is the Oklahoma House of Representatives which passed a Joint Resolution, 1056, to prohibit Oklahoma courts from considering Sharī'ah law in their court rulings.
If Western civilization really wants to get tough, its nations should outlaw the Sharī'ah. Public funds should be cut off immediately to Muslim groups that refuse to condemn and directly act against Muslim extremism. Muslim local imams who preach Jihad or hatred should be jailed, and those coming mainly from Saudi-Arabia, Qatar and Iran must be expelled and ban entering Western states, and their mosques closed.
c) Ban The harassing Islamic lawsuits. Western laws and values have become a weapon of war against its own by Islamic organizations. For that, it is crucially vital to protect our liberties by enacting laws prohibiting the degrading reality of Islamic lawsuits. Freedom of speech is under threat all over the Free World. The Muslim terrorists want to kill us, and Western governments want to silence us by legal or political harassment, out of intimidation and ignorance. A free society should not grant freedom to those who want to destroy it. As Abraham Lincoln said: "Those who deny freedom to others, deserve it not for themselves". We are not only confronted with the threat of Islamization by adopting the Sharī'ah, but also with the folly of cultural relativism and the appeasement mentality of our political leaders.
In the name of freedom, we have to speak out. No matter what the consequences are. Free speech is a fragile thing that must be boldly and courageously defended. The West's political, academic, and media establishment are concealing the truth from their own people about the scope of the Islamic threat. Truth is our only weapon, and as long as we are free to speak, we can tell people the truth and make them realize what is at stake. However, when we defend the Judeo-Christian values and speak the truth about Islam it must not be labeled as "hate speech." Criticizing Islam is considered 'hate speech' nowadays, but this attitude is anti-democratic. Criticism is the hallmark of a free society. Freedoms exist and are strengthened by criticism.
We are in the middle of the Third World War, and the battleground is not with tanks and airplanes (although this might come later on), but it is a conflict between freedom and tyranny staged on all fronts. We must spread the message about Islam. That is our first and most important duty. We have to stop pretending that Islam is only a religion. It is political more than it is a religion. It aims to occupy the world, and the Muslims declare it quite clearly, as it is written in the Qur'an. We must speak out the truth without censoring ourselves; draw the conclusions without the hedonism of the politically correct and the vicious slogans of multiculturalism and relativism; and we must act upon these conclusions courageously. If we allow ourselves to be self-censored about anything we say about Islam, soon Islam will start telling us how to live. We should never allow ourselves to be intimidated. That is how civilizations are led into political decay.
d) Change the lenient policy towards Muslim extremists, mainly Imāms that spread incitement and hatred among their followers. Michael Radu relates to the core issue of Islamic radicalism in Europe: Imāms and mosques. Without radical imāms, the entire ideological, political, psychological edifice of Islamism would crumble. No jihadist terrorist act has ever been committed without theological sanction from a cleric. Any solution has to start with the radical Imāms. The Free World states must act to deport the thousands of visiting Imāms, who mostly are financed by Saudi-Arabia and Qatar, and partly by Iran. Every investigation clearly reveals the crucial role of the Imāms in radicalizing the masses, and their role in antagonizing the Muslim communities towards and in Europe and the US. Unfortunately, Oriana Fallaci was so correct to observe that behind every Islamic terrorist there is an Imām. A life-wishing state must begin with this.
Not all Muslims are terrorists but, regrettably, the majority of the terrorists in the world are Muslims. For over 10 years, we have warned against the dangers of leniency in handling the extremism that is now spreading like a plague among Muslim immigrants. The battle is against the ideology that spreads propaganda of hatred and incitement among the Muslims. In the past, we told you: 'Stop them!' Today, we tell you: 'Expel them.' Immigration must be stopped and strict rules should be passed and enforced.
e) Ban the petro-dollar money flow of Saudi Arabia and Qatar. The so-called "charity money," Zakat, goes mainly to Da'wah's hate and incitement organizations. Money is the blood that maintains and nurtures the Islamic occupation of Europe. Between 1982 and 2002, 1,500 mosques, 210 Islamic centers and 2,000 Muslim schools were established in non-Muslim countries. There are 200 mosques and 90 imams in Austria; 1,600 Mosques and 1,250 Imams in France; 1,000 mosques and 1,500 Imams in Germany; 500 mosques and 2,000 Imams in Britain. Academic chairs for Islamic studies and Islamic research institutes exist in many universities throughout the world. Hundreds of billions of dollars were spent by Saudi charities to "propagate" Islam worldwide.
Reza Safa estimates that since 1973, the Saudi government has spent an unbelievable 87 Billion dollars to promote the ideology of Wahhabism in the US and Europe. He brings official Saudi information that shows Saudi funds have been used to build and maintain over 1,500 mosques, 202 colleges, 210 Islamic centers, and almost 2,000 schools for educating Muslim children in non-Islamic countries in Europe and the US.
In 2002, The Center for Monitoring the Impact of Peace (CMIP) undertook a survey of Saudi Arabian textbooks and its Wahhabi outlook on the West as well as Saudi notions of government and other political issues. The Report analyzes 93 school textbooks taught in grades 1-10, mostly from the years 1999-2002 and presents the religious and political worldview to school students between the ages of 6 and 16. In these Wahhabi texts, Islam is presented as the only true religion while all other religions are presented as false. "Islam is the only religion leading its followers to Paradise, whereas all other religions destroy their believers in Hell. Muslims are, consequently, superior to followers of all other religions, in both this world and the next." The message is clear: Wahhabi Islam must dominate the entire world. There is no democratization and no modernization, as Wahhabism stands as a monument to stagnation and decline.
Muslims are obliged to consider all infidels the enemy. The West is the source of all misfortunes of the Muslim world, its most dangerous effect on Muslim society being "its cultural and intellectual influence in all fields of life." An estimated 30,000 Muslim children attend Saudi-funded Wahhabi day schools in America. Intolerance and outright rejection of American values and democratic ideals are taught. The Saudis have also directed considerable outreach toward the American Afro-American Muslim community, and they have special programs aimed at converting blacks in US prisons.
The preaching of hatred of the Kuffār is part of demonizing and dehumanizing them, and this has been re-enforced in the mosques and Madāris all along Islamic history. Since the mid-1960s the Saudi royal family has funded Islamic radicalization around the world. The Saudi government spends billions of dollars to spread Islam to every corner of the earth deliberately and purposely. This conception resembles the Nazi indoctrination and hatred schooling of beliefs in Germany, which was proven to be so effective. Indeed, beliefs can be modified massively through propagating policy intervention. There is no pause in the Islamist hate propaganda and indoctrination among Muslim communities in the West, and it is a must, a deadly one, to find and to execute immediately effective means to de-radicalize this plague.
Concluding remarks
The Islamic doctrine of assaulting the world took place in two large waves: first, the conquests of the Middle East, Andalusia and Asia, mainly through the years 632-712, which is the period of occupations of the Arab Empire; second, through the years 1453-1683 by the Ottoman Empire. The result was horrific: civilizations have been annihilated, coerced into conversion and subjugation; the Middle East was predominantly Christian; Iran mostly Zoroastrian; Afghanistan and Central Asia were Buddhist; Pakistan was Hindu, and the Balkans were Christian. All have fallen prey to the invasion of Islam, and they are a vivid example of the standards of Islamic way of life.
Now, a third wave is taking place: the Islamic encroachment and occupation of the Free World. It uses the familiar Jihad, all sorts of intimidation, violence, and terrorism; it uses Da'wah, all means of propagation, aiming at deceiving, confusing and misleading the infidels, and to pave the way to Islamization; and it uses Hijrah, of immigration and demography, a lethal threat to flood the Free World's territories with Muslims, and to convert their inhabitants. This is a calculated strategy by all means to achieve Islam's universal goals to subdue and to cause Western civilization to capitulate. In the words of Oriana Fallaci, the Free World has become an outpost of an Islamic province, and in each of our cities lies a second city: a Muslim city, a city run by the Qur'an, a stage in the Islamic expansionism.
This situation is exemplified by the words of Abdallah Azzam, al-Qaeda's founder and Bin Laden's mentor: The life of the Islamic Ummah is solely dependent on the ink of its scholars, which is Da'wah, and the blood of its Mujāhidīn, which is Jihad, and the Muslim women's womb, which is Hijrah. What is more beautiful than delineating the map of Islamic history with the black color that writes the Ummah's history by its scholars, and the red color that shapes its borders by the Mujāhidīn's blood?
The problem is that the Free World's leaders, the media and cultural elites do not understand the situation and do not connect the dots clearly as they appear on the picture. They do not see the combined strategy of Jihad Da'wah and Hijrah. They concentrate on fighting Islamic terrorism while they totally ignore the Da'wah propagation, naively believing in a false sense of mutual friendship with Muslims, and they see the Hijrah as a social issue as the immigrants will eventually be assimilated and integrated. However, this is not only a myth, this is one of the greatest misconceptions of the millennium, and this is the worst nightmare ever, because all these groups are working, although separately and with different tactics and timetables, to achieve the same Islamic universal targets. The Free World's leaders do not connect the dots and in fact they do work for Islam's sake. What we do not understand is that securing our freedoms means sobriety in understanding reality and vigilance in pro-active vision. Vigilance means identifying and defining the enemy; clearly understanding the situation; and making the right, beneficial and insightful decisions. This is the first commandment of existence.
Indeed, there are moments in life when keeping silent becomes a fault, and speaking becomes an obligation, a civic duty, a moral challenge, and a categorical imperative from which we cannot escape. The moment one gives up his principles, values, and his freedoms, he is dead; his culture and way of life are dead, and his civilization is dead. Muslims who refuse to accept the Free World's culture and way of life have the alternative not to live there. They must not try to impose their culture and way of life on us. To reject Islamic culture and way of life is an uppermost duty towards our culture, values, principles, and in fact our civilization. Europe is no longer Europe, it is Eurabia, where the Islamic invasion does not proceed only in a physical sense, but also in mental and cultural senses. The colonization of Europe by tens of millions of Muslims is on a scale unmatched in human history. The states of Western Europe today face a large, angry, separatist population, a third and even a fourth generation of young, radical and fanatical Muslims who are ready to tear down and wreak havoc in their benevolent generous hosts' countries.
While analyzing these spheres, it is crucially important to understand the Islamic grand strategy. It works on all the spectrums with all available means, with no orderly schemes, but according to the 'vacuum theory'. This strategy is real, imminent and lethal. While we spend most of our energies, attention, and expenditures on fighting Jihad and thwarting terrorism, we, out of oblivion and complacency, fail to comprehend and internalize the real fronts we face, which are Da'wah and Hijrah.
Islam commands its followers to spread the religion by force of Jihad as much as by propagation of Da'wah, and the demography of Hijrah. Conquests, conversion and subduing and immigration are legitimized and justified as the means to the utmost target. The Islamic empire must continually expand, and no grain of the earth is exempted. Islam insists that the first and utmost allegiance of the believer is to Islam. More than his family, his tribe, or his country, dying for the sake of Allah is the only way to guarantee entrance into Paradise, which is the utmost motivation for creating fearless, enthusiastic, zealots warriors of Islam.
How can we explain the Free World's ill-suited reaction; its hypnotized paralysis? Is it hedonism alone? Is it the petro-dollar? Is it the guilt and remorse of the imperialist-colonialist past? Is it the unawareness of the implications of the stealth politics of the Da'wah? The fatal errors of policy-makers, public opinion molders and the media communications can be explained by the following components: a) the distorted mirror image, which is scientifically oriented and denotes cultural fallacies; b) the politically correctness, so pervasive in the West and deeply rooted in its social behavior; c) the oblivion and opacity of policy-makers, which is the march of folly, of ignorance and stupidity; d) the mental blindness and selective hearing of the political leaders and the media concerning the situation; e) the politics of denial and mental inhibition of Western leaders. This reality causes a combined politics of appeasement and subjection to intimidation that stems out of a deep fear that runs rampant causing leadership to act as if there is nothing wrong with Islam. Tragically, truth has become the new hate speech. It exemplifies George Orwell's: "during times of universal deceit, telling the truth becomes a revolutionary act."
We are frightened; intimidated; horrified; and terrorized in front of the violent, the villain and the savage, and we want to come back to our sanity out of this madness — by running away; by giving in and paying "protection money;" and by accommodating ourselves to their demands. An indication of this horrific situation comes from Tim Benson, Head of the Cartoonists Union in Britain: after smearing Israeli politicians so many times, in a purely anti-Semite approach, he was asked why he does not even try to blame the Muslims. His answer is the best for unmasking the issue: "the Jews do not issue killing Fatawā."
This is the whole story: 'the Jews do not issue killing Fatwahs;' and the Christians too do not issue killing Fatwahs; only Muslims issue killing Fatwahs. And the horrible thing is that there are so many among the Muslims who run enthusiastically to perform and execute these atrocious obscene Fatwahs. In the same vein, here is the proof: a couple of Danish artists produced an 'artistic' exhibition in Berlin in April 2010, by drawing the map of the Middle East without the existence of Israel. Jews and Christians are persecuted, harassed, and at the same time are pictured as demons and the epitome of evil, without any fear of a 'killing Fatawā.'
However, this is nothing compared to the main issue. Islam would have not won without the close assistance of the empty, unscientific, pseudo-academic ideas of the anarchist-Bolshevik production of multiculturalism and moral relativism. Islam would have not won without the naïve, ignorant, false beliefs, political correctness, and misconceptions of the Free World. The result is horrific: we live in an world turned upside-down, as Melanie Phillips asserts: the rejection of the Judeo-Christian tradition and the victory of post-modernism have paved the way for and facilitated the dooming of Western culture. Europe becomes more and more a province of Islam, a colony of Islam, an Islamic lebensraum, as much as the entire Free World.
That is, if the Free World does not wake up and sober up very soon; if it does not leave behind its political correctness and complacency; if it continues its ignorance and stupidity about what Islam really means; if it continues its intoxicated slumber and its idiot-fool beliefs about the good in every human being — then there is a high probability that the highest modern technological society will perish. But there is also a great paradox: Islam cannot live on its own. Muslims need others to sustain and to activate modern life. From the very first days, Muslims used to live by raids (Ghazawāt) plundering the others and taking booty (Ghanā'im) from them. What future is left for them without raids on the other and without their booty? That is, a double tragedy occurs: as long as Islam continues its encroachment, the Free World is weakening; and as it weakens, Islam becomes stronger to the point of annihilating the Free World, it being Kuffār. But this annihilation also means the destruction of Islam. This is the pure embodiment of the Pyrrhic victory, a tragedy to all participants.
Winston Churchill has written the following, in his book from 1899:
Individual Moslems may show splendid qualities, but the influence of the religion paralyses the social development of those who follow it. No stronger retrograde force exists in the world. Far from being moribund, Mohammedanism is a militant and proselytizing faith."
Indeed, this is exactly how civilization dies. In the struggle for our free democratic existence, we must reiterate the quotation of old Cato in the Roman Senate: Ceterum senseo Carthago esse delendam. It was Winston Churchill, to declare in his May 1940 speech in the British Parliament:
"You ask: what is our aim? I can answer in one word. It is victory; victory at all costs; victory in spite of all terror, however long or hard the road may be. For without victory there is no survival."

Islamophobia and Western World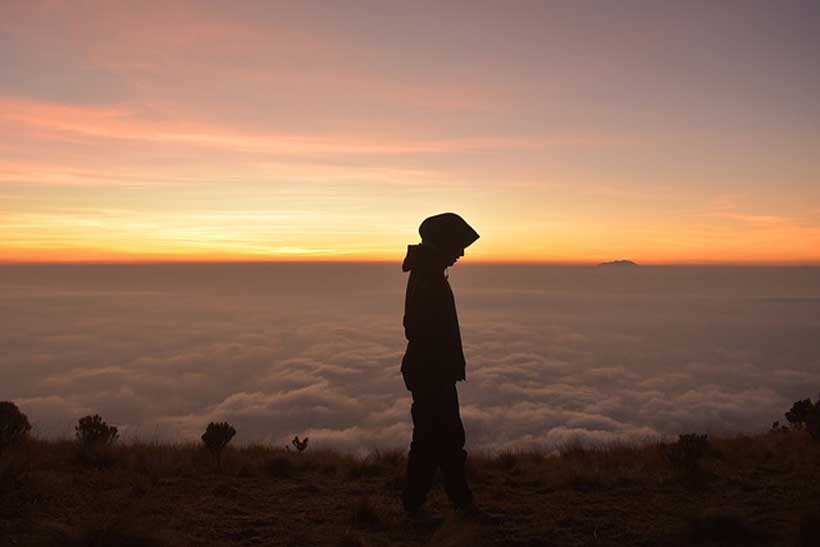 "How Islamophobia developed in west and how it built track towards influencing life of common man?"
In this research paper we are going to conduct a research on Islamophobia, its causes, its impact. First aim is to define and explain phobia. Define and explain Islamophobia. Its main causes. How attacks of 9/11 influenced the lives of Muslims. Caricatures of Holy Prophet displayed in a school of France and magazine "Charlie Hebdo". Consequences of Islamophobia are the main topics. In this paper I've brightened the aspects leading to Islamophobia, change of policies for Muslims in France.
WHAT IS PHOBIA?
A Phobia is an extreme fear of something. It may be an anxiety disorder in which fear of something is expressed. There are many factors that trigger a phobia, these factors may be environmental or genetic. But here we are talking about worldly phobia.
WHAT WE CALL, "ISLAMOPHOBIA"
There is a great debate on Islamophobia. If we talk about Islamophobia which is a very considerable phobia or fear for the west. Islamophobia according to western people is hatred and prejudice against Muslims. Islamophobia is a phrase used to describe baseless malice and agitation or hatred towards Islam, Muslims, and Islamic culture. It also throws light on discrimination that is faced by Muslims. Muslims face violence on daily bases. Circadian, they are victimized. Examples may vary from region to region, the way Muslims are treated and how arduous it is for them to face all the pessimism.
Commonplace, Muslims are attacked, their properties are attacked, their rights are violated, they face threats of violence. Muslims are blackmailed. Muslims face biased attitude at schools, workplaceand they also go through religion bigotry. Despite of all the endowment of Muslims, they are denounced and stigmatized. In a few recent years the terminology of Islamophobia gained vast popularity in west. Muslim minorities colonizing Europe face many issues on daily basis. This term spread widely in European countries in 2007. It was the after shock of economic crisis of 2007. They terrorists Muslims ( Muslim extremists) which proved to be fuel to the fire.
Muslim minorities in Europe have always been manifested in a wrong order. It is portrayed that Muslims want to isolate themselves. Due to this wrong image of Muslims that is being portrayed, they are not given indistinguishable rights at work places, school and other business sites.
About 20 million Muslims live in Europe. These Muslims are viewed as a threat to European culture and their ways of spending life. The word Islamophobia has become a part of political discourse due is all because of researches and citations of British and western think tanks. This term gains a number of critics. Western concept of Islam is only one-way street. Western people and leaders criticize Islamic values openly but they pay no consideration to frame of mind of Muslims.
ATTACKS OF 9/11
The 9/11 arsonist attacks exceptionally altered slant of public towards Muslims. Thenceforth, arsonist acts, the attacks by deadly jihadists in London, Paris, Brussels, and Barcelona have escalated trepidation. Aftermath of all these attacks by Muslim extremists, Muslims are regarded as terrorists by Europeans and they view Islam as a threat. The attack of 9/11 on twin tower was considered as an attack by Muslims, since then, Muslims are considered to bean ultimatum. Many changes were felt following these attacks. These terrible attacks left a horrific effect on Muslims. Muslims were considered as pessimists. President of the time Mr. George Bush launched "war on terror" which affected Muslim world badly. Muslims were the prey of this war. Countries like Pakistan, Iraq, Afghanistan became the pivot of American forces. Sadly, Afghanistan and Iraq also have masses of American troops.
9/11 made Islamophobia more acceptable. Muslims are considered as terrorists and attacks of 9/11 were scrutinized to be done by Muslim extremists such as Al-Qaeda.
ISLAMOPHOBIA AND FRANCE
Recently, a French school teacher Samuel Paty displayed the lampoons of our Holy Prophet (pbuh) upon which a Muslim student Abdullah. He waited for his teacher to come out of his home and he shot him down with an air gun. Abdullah was living there with status of a refugee. After that French policies started to slap down on Muslims. French President said:
"Islam in French needs Enlightenment."
Further, he mentioned that we need to fight Islamist separatism.
He took measures and implemented new policies on Muslims which includes financing of mosques on French territory. Ban can be imposed on anyone visiting mosque.
On the other hand, Turkey which is also a western a country stood in front of France and retorted aggressively following the caricatures.
This is not the first time, such thing has also happened in France before in 2015. When a French magazine "Charlie Hebdo" published the mimics of our Holy Prophet(pbuh). Muslim extremists invaded the offices of Charlie Hebdo and killed 12 persons and injured 11. According to a report the killers were two Muslim brothers belonging to extremist group Al-Qaeda.
Charlie Hebdo, a publication that has always quoted controversy with satirical attacks on political and non-secular leaders. It published cartoons of Prophet Muhammad(pbuh) in 2012, following which France temporarily closed embassies and schools amid fears of reprisals. Its offices had been bombed in November 2011 after publishing a caricature of Muhammad on its cover.
CONSEQUENCES OF ISLAMOPHOBIA
Islam is criticized by infidels in very tough words through out the world. Muslims are held responsible for incendiary activities because of hatred and prejudices towards Islam. New policies are being implemented on Muslims. French policies started to slap down on Muslims. Muslims are most exposed to hate speech, racism, discrimination, bigotry at work place, educational institutes and mosques are ambushed by fascists. In India Muslims are being killed because they eat meat of cows and cow is a sanctified animal for Hindus. They are whipped and canned when they go to mosques. Kashmir has become a detention center as was Germany during the reign of Hitler for Jews.
Industry of islamophobia is on rise. In the U.S., about one-half of nationally representative samples of Mormons, Protestants, Catholics, Muslims, and Jews agree that in general, most Americans are prejudiced toward Muslim Americans. Specifically, 66% of Jewish Americans and 60% of Muslim Americans say that Americans in general are prejudiced toward Muslim Americans. Muslims(48%) have been through religious discrimination. It is always felt that Muslims will overtake the society and they will spread violence, hatred and bigotry in society. It is in people's perception that Muslim's will create problems. Well, it is not their fault up to major extent. It is due to extremist groups like Al-Qaeda which conveys terror in hearts of people. Another aspect is the role of the Media which tries to aggrandize every issue for commercial gain. The recent acts of certain so-called Muslim terrorists in America and other parts of the world added much more fuel to the fire which was already burning and the image of bad or evil which was already used by certain Western governments about Muslims got a stamp of approval for many people who are not aware of the true aspects of Islam.
ISLAMOPHOBIA, A FORM OF RACISM
Most scholars agree that Islamophobia is a form of racism. It is anti-Muslim racism. This type of racism stirs up hatred and prejudices on religious beliefs and ethnic backgrounds. Islam is baselessly labeled as treacherous to western civilization. They feel inferior in front of Islamic values. And they are always trying to prove Islam inferior and themselves, superior.
Islamophobia is illustrated as manifestation of cultural racism. Many people go through discrimination because they are perceived as Muslims. Western identities are created within white racialists.15 March, a gunman walked into the Al Noor mosque in Christchurch, New Zealand and opened fire. During the course of his killing spree there, and at the Linwood Islamic Centre, 51 people were slaughtered in their place of worship for no other reason than their Murderer wanted to decide their faith by himself. the racists in Northern Ireland who left a pig's head on the door of the mosque . If this is not racism, then what it is? The motorists demanding £1,000 more to insure their car if their name is Muhammad, then what it is, called religious racism. Then how is it possible for native Muslims of those countries to spend a life of tranquility in those countries, where there not even minor rights of Muslims are protected. Where Muslims face troubles to go to their places of worships. This is not what they call freedom of speech. There is wide variability between freedom of speech and religious racism.
HOW TO ERADICATE ISLAMOPHOBIA?
It should be the first duty of teachers to exterminate such convictions from intellects of the young students and children. Islam is a peace loving religion. Muslims can not harm even an animal without any rationale. Media must also alter the way they present Muslims. Media must show things that are free from any kind of hatred towards religion. Politicians must also acknowledge ways to prevent Islamophobia. It would aid in preventing crimes. Differences in religious beliefs are basis of prejudices. These divergences take place in intellects of young children.
CONCLUSION
Islamophobia is rooted in minds of western people and other non-Muslims. Islamophobia is a slang which deteriorates the tranquility of human mind. Islamophobia is unbearable for Muslims and acts related to it. Such as exhibiting caricatures and lampoons of Holy Prophet Muhammad and then calling it freedom of speech. People are visually impaired to metamorphose among freedom of speech and hate speech. Hate speech, then escorts to ferocity. In retaliation of hate speech Muslim extremists pursuit anarchism. This anarchism ushers to Islamophobia and hence the cycle continues. Western states are chauvinists. Chauvinism has deeply rooted in intellect of people. Despicable oratory bestows people with license to treat Muslims preferentially. Muslims, in many parts of the world are conventionalized as arsonists and terrorists. They consider immigrants as foreign in their lands. Even the natives of those lands are prejudiced as foreigners. Muslim students and teachers are bullied. Together, we can flotsam bigotry and preconception and make world which is full of respect for religions.
REFERENCES
Critical Philosophy of Race
Vol. 7, No. 2 (2019), pp. 306-332 (27 pages)
Published By: Penn State University Press
https://www.jstor.org/stable/10.5325/critphilrace.7.2.0306
Islamophobia: A fungible prop for Muslim religious soft power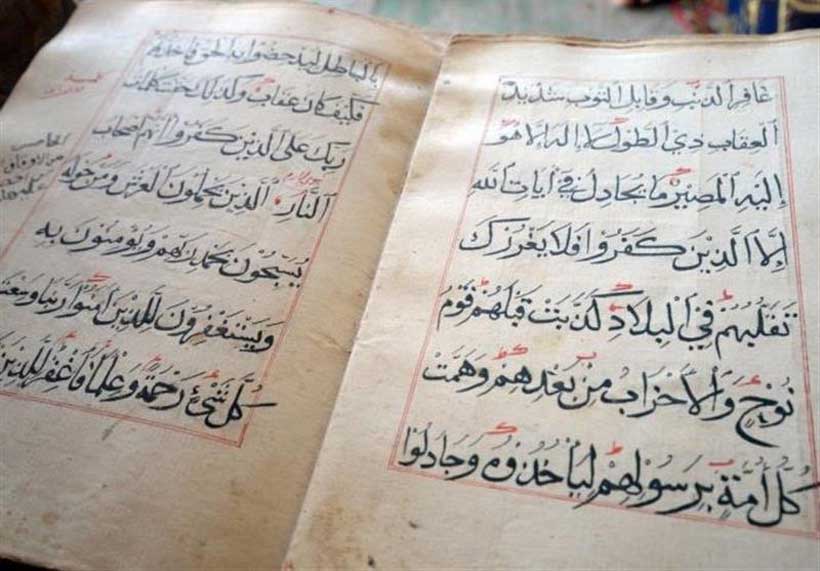 Think the Muslim world is united in opposing Islamophobia? Think twice.
Rising anti-Muslim sentiment in countries like China, Myanmar, and India as well as the West against the backdrop of increased support for anti-migration and extreme nationalist groups, and far-right populist parties is proving to be a boost for contenders for religious soft power in and leadership of the Muslim world.
For Turkey, Iran and Pakistan, supporters of different expressions of political Islam, Islamophobia provides the backdrop for attempts to position themselves as defenders of Muslim causes such as Palestinian rights in Jerusalem, the third holiest city in Islam, the plight of the Rohingya in Myanmar, and conflict in predominantly Muslim Kashmir.
Absent from the contenders' list is China's brutal crackdown on Turkic Muslims in its troubled north-western province of Xinjiang. China, which aggressively has sought repatriation of Turkic Muslims, recently ratified an extradition treaty that Turkey, home to the largest Xinjiang exile community, insists will not put Uighurs at risk.
By the same token, Islamophobia has proven a useful tool to influence efforts by men like French President Emmanuel Macron and Austrian Chancellor Sebastian Kurz to crack down on political Islam and shape the faith in the mould of Turkey & Co's Middle Eastern rivals for religious soft power, Saudi Arabia and the United Arab Emirates.
The Gulf monarchies advocate a vague notion of 'moderate' Islam that preaches absolute obedience to the ruler and is quietist and non-political. The two Gulf states have gone as far as legitimizing China's crackdown and persuading the 57-nation Organization of Islamic Cooperation (OIC) to endorse Chinese policy as an effective way of countering political extremism and violence.
Economics and trade are powerful drivers for the Muslim world's refusal to hold China accountable. But so are the brownie points that major Muslim-majority contenders for religious soft power garner in Beijing. Muslim criticism of the crackdown potentially could make the difference in pressuring China to change its policy.
Saudi and Emirati rejection of and campaigning against political Islam bolsters the rationale of not only China's crackdown but also Russian efforts to control Moscow's potentially restive Muslim minority. China may not like the propagation of political Islam by the Gulf states' religious soft power rivals but values their silence.
Chinese Turkic Muslims is not the only issue over which contenders, including Asian states like Indonesia, irrespective of what notion of Islam they promote, stumble in their quest for religious soft power.
So is another litmus test of claims of a majority of the contenders to embrace religious tolerance and inter-faith dialogue that raises the question of whether contenders should clean up their own house first to give credibility to their often-opportunistic embrace of 'moderate' Islam.
Among the rivals, the UAE, populated in majority by non-nationals, is one of only two contenders to start acknowledging changing attitudes and demographic realities.
Authorities in November lifted the ban on consumption of alcohol and cohabitation among unmarried couples. This week, the UAE opened the door to the naturalization of foreign nationals.
The other contender, Nahdlatul Ulama, the world's largest Muslim movement, has begun tackling legal and theological reform of Islam with the encouragement of the government. The movement offered in October a platform for then US Secretary of State Mike Pompeo to lash out at China's treatment of Turkic Muslims.
By contrast, Pakistan, in an act of overreach modelled on US insistence on extra-territorial abidance by some of its laws, recently laid down a gauntlet in the struggle to define religious freedom by seeking to block and shut down a US-based website associated with Ahmadis on charges of blasphemy.
Ahmadis are a minority sect viewed as heretics by many Muslims that have been targeted in Indonesia and elsewhere but nowhere more so than in Pakistan where they have been constitutionally classified as non-Muslims. Blasphemy is potentially punishable in Pakistan with a death sentence.
The Pakistani effort was launched at a moment that anti-Ahmadi and anti-Shiite sentiment in Pakistan, home to the world's largest Shia Muslim minority, is on the rise. Recent mass demonstrations denounced Shiites as "blasphemers" and "infidels" and called for their beheading as the number of blasphemy cases being filed against Shiites in the courts mushrooms.
Pakistan's rivals in the competition for religious soft power have largely remained silent about the worrying trend, raising questions about the integrity of their commitment to religious freedom and tolerance as well as their rejection of Islamophobia.
Newly appointed Indonesian religious affairs minister, Yaqut Cholil Qoumas, a senior Nahdlatul Ulama official, is proving to be the exception that confirms the rule. Mr. Qoumas pledged in one of his first statements as a minister during a visit to a Protestant church to protect the rights of Shiites and Ahmadis.
Said Indonesia scholar Alexander R Arifianto: "Qoumas' new initiatives as Religious Affairs Minister are a welcome move to counter the influence of radical Islamists and address long-standing injustices against religious minorities. He now has to prove these are not empty slogans, but an earnest attempt at promoting equal citizenship for all Indonesians irrespective of their religious beliefs."
Custodians of Islam, changing their Avatar
If we peek into the historical traces, it could be seen that the world has fought more wars on religion or for their state's dignity and integrity than any other reason. It is mainly because accepting others ideologies either its religious or national, it's hard to accept and this is at present the prevailing issue if someone looks deeper into the complex picture of geo-politics.
United Arab Emirates has passed new laws that have shocked the entire Muslim world. The Arab World has also been perceived as the "custodians of Islam" and other Muslim countries have look towards for the perfect implementation of misinterpreted "Islamic values", ignoring the fact that mainly the values followed in the Arab world are Arabic not Islamic. There is huge difference among two interpretations.
UAE has recently relaxed its social constraints. These constraints that served as a shield from adopting the un-Islamic practices and pro-western values. UAE has allowed couples to cohabit; it has allowed drinking without fear of punishment. Lastly it has also it put off the honor crime from its menu means; they have criminalized the act of honor killing. The decision of UAE to revamp its policies depicts that UAE has chosen a "new" avatar, a more pro-western avatar, leaving the Islamic values behind. The broadening of personal freedoms reflects that UAE is on its new journey to change its society at home.
After the announcement of new laws it seems as if United Arab Emirates is more focus on shifting their oil dependent economy or other industries. This includes inviting the high-flow of Israel and Western investments into their country at the cost of anything. They are aiming to boost UAE is the skyscraper tourist destination for Western tourists and fortune seekers, businesses regardless of its "legal hard-line Islamic System."
Moreover, the major revamps came particularly right after the historic U.S brokered deal to normalize relations between UAE and Israel. The future will reveal but it can be foreseen that the days of monarchy are coming to end. It won't happen in few years; it will take time but is surely going to happen. The decades old filthy rich monarchy will be replaced by "Democracy" for sure.
Other than the UAE, the Kingdom of Saudi Arabia is also on the same journey. The new monarch King Muhammad Bin Salman is also tilted towards "Western culture" and more "Liberalist thoughts and values". He is also more inclined to bring on more liberal structures in their country, for examples recently Saudi Arabia has given more freedom to women for driving and is allowed to work with men at offices or any other workplaces. These drastic changes were considered as an impossible task to do but things are changing rapidly.
The question to ask is, now where would Pakistan tilt? Whose society would Pakistan look upon as the guardian and custodians of Islam and its Islamic values? The Arab countries have also had massive influence upon the Pakistani society particularly in religious terms. Pakistan has to bear the cost of "Wahabbism" clashing with "Shiaism" and other Islamic sects that were mainly brought by the Arabs into the country.
Many Pakistanis have considered the Arabs as their ideal and the Arabian society as an ideal society to live in. I have also heard people giving examples of "Islamic system of Saudi Arabia" and how loyal they are to the "Islamic values". They are also perceived as the "Guardians" and "Custodians" of Islamic values. But now as they are inclined or totally moving towards Western system, would Pakistan also opt for liberalism in their country?
As there has always been an environment of confusion in the Pakistani society. This confusion is, wither to opt for democracy or go for an Islamic system. This has created a sharp separation in the Pakistani society, the one struggling to go totally Western (far-left), and the others trying to preserve the Islamic system (far-right).
After United Arab Emirates new laws, this question is becoming more complex. The transformation of United Arab Emirates adoption of Westernized values shows that it is only the Muslim world leaving its values behind and moving towards a borrowed baggage of cultures and values. The future will disclose that who will sit on the throne of "Custodian of Islam". Till now the changing geo-political situation shows that it is Turkey that is striving to go for this throne.
On the current politics of Arab powers I would say, "A tree's beauty lies in its branches, but its strength lies in its roots," rightly said by Matshona Dhliwayo.