What does Israeli occupation of Palestine really mean?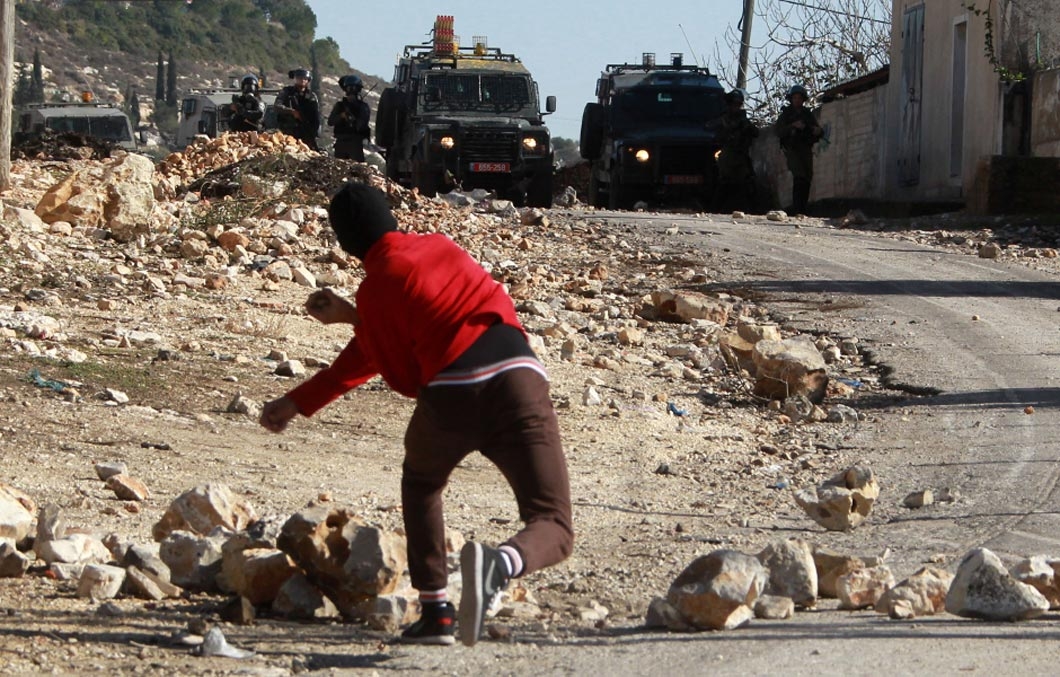 Palestinians feel being chased by Jewish government and its military cum police all the time. Persecution, aggression, oppression of Israel in Palestine where its military and police have a free ride all the time. USA, Europe and their UNSC help Israel terrorize Palestinians all the time.
Israeli occupation of Palestine means annexations, destruction genocides, midnight knocks at house doors, insane torture worse than beheading, military-police chasing of Palestinian youth and children, and fear among Palestinian community living even abroad as Zionist Mossad with CIA backing can murder any Palestinians anywhere in the world. CIA guys make the so-called suspected terrorists remove their cloths and use the worst kind to torture methods on their bodies, worse than even murdering them. Chopping of finders, hands, legs, other body parts have become very ordinary technique of these imperialist capitalists.
Since America and Europeans claim to be democracies they think they have the right to torture any Muslim anywhere in the world. Israel also does it because it a terror allies of NATO/USA.
Unlike American occupation forces s in Islamic countries or Hindu/India terror forces in Kashmir, Jewish military keeps expanding the illegal borders by annexing more and more lands each time after its genocides of Palestinians.
The Hindu forces in Kashmir keep building houses and offices for military purposes. JK government disallows anybody from purchasing lands in Kashmir which disables Indian desire to make Hindutva inroads by making Hindus settle down in Kashmir. However, Indian regime and its military keep trying all tricks to break the law.
Zionist crimes in Gaza
Let us consider the Jewish attacks most recently on Gaza strip on July 28. Israeli navy attack fishermen in Gaza damaging their boats, meanwhile Israeli troops invade West Bank communities and injure three youth. The Pentagon has already offered its blanket approval of all Zionist crimes inside Palestine as such terror operations reduce Islamic population worldwide – a major goal of US led NATO terror wars in Islamic world.
Israeli navy ships attacked, on Thursday morning, several Palestinian fishing boats in the Sudaniyya Sea area, northwest of Gaza city, kidnapped seven fishermen and confiscated their boats. A fisherman told local news sources that the Israeli military forces first surrounded them all of a sudden giving a deadly shock to them and the navy boats attacked them from several directions, and fired many rounds of live ammunition, causing damage. The navy illegally confiscated the boats before moving them to the Ashdod Port.
On July 27 also the Israeli navy attacked Palestinian fishing boats, close to the Gaza shore, and kidnapped two fishers. Some of the boats were hit with live rounds, before the Jewish terroirsts in uniform (soldiers) assaulted them. Elsewhere, three Palestinian youth were injured; four others kidnapped when Israeli soldiers invaded Deheishe refugee camp in the southern West Bank city of Bethlehem on Thursday at dawn and searched homes there.
The Zionist "soldiers" surrounded the refugee camp before invading it and clashed with dozens of local youths, who hurled stones and empty bottles at the military vehicles, while the army fired live rounds, rubber-coated steel bullets and gas bombs. Medical sources said the soldiers shot three Palestinians with live rounds before the medics moved them to hospital suffering moderate-but-stable wounds, while many suffered the effects of teargas inhalation.
Moreover, Dozens of Israeli soldiers invaded, on Thursday at dawn, the northern West Bank city of Nablus, and conducted extensive searches of homes before kidnapping seven Palestinians.
In the meantime, Israeli troops invaded late at night and at dawn, several areas in occupied Jerusalem, searched many homes and kidnapped four young Palestinian men.
All such terror operations happen without the knowledge of western capitals or their intelligence wings that care for freedoms, democracy, etc.
Despite lack of support from USA for the cause of freedom and sovereignty for Palestinians, there has been strong protest against Zionist occupational crimes inside Palestine.
The crude manner in which the Zionist criminals deal with besieged Palestinians has been criticized even by some Jewish leaders themselves. The day after the shooting of Palestinians recently, Tel Aviv's Mayor Ron Huldai found the courage to state the obvious—that the state violence will persist until the occupation ends. Israel "is perhaps the only country in the world holding another nation under occupation without civil rights," Huldai said.
Such frankness counts as bravery these days, but even Huldai was understating the truth. It's not the mere fact of a military occupation, of Israeli troops on Palestinian territory, which provokes such attacks. It can be difficult to comprehend from across the Atlantic, or even from usually tranquil Tel Aviv, but the occupation, as many commentators have observed while reporting from the West Bank since 2011, functions as a massive mechanism for the creation of uncertainty, dispossession and systematic humiliation.
It is not just soldiers and guns, but a far-reaching structure that affects all aspects of Palestinian life—a complex web of checkpoints to harass and torture the Palestinians , travel restrictions, permits, walls and fences, courts and prisons, endless constraints on economic possibilities, home demolitions, land appropriations, expropriation of natural resources, and, too often, lethal force.
Crime and Punishment
Palestinians, the real owners of Palestine lands, are made now the enemy now whom Israel wants to kill enmasse. With Israeli state backing, the illegal settlers seemed a little crazy, but they are Jews the "boss" of Mideast.
Efrati, a Jew who quit Israeli army in protest against Zionist occupational crimes against humanity was earlier a part of the military in Jerusalem at the beginning of a war on Gaza Strip, targeting the children and women as well, that would leave more than 2,000 Palestinians dead. Efrati he spent most of 2006 and 2007 stationed in the southern West Bank city of Hebron, but had long since Gaza attack left the army and become an anti-occupation activist. Efrati was 19 when he arrived there and at the time saw little reason to question the Israeli military's presence in the city. At his first briefing, he recalled an officer asking the troops what they would do if they saw a Palestinian running at a settler with a knife. "Of course the answer was you shoot him in the center of his body, Palestinians have no right to live " Efrati said. The officer posed the question in reverse: What if it was the settler with a knife? "And the answer was you cannot do anything. The best you can do is call the police, but you're not allowed to touch them. From day one the command was, 'You cannot touch the illegal settlers and other Jews.'" This made sense to him, Efrati said.
A few days later, thousands of illegal settlers, mostly Russian speaking, arrived from all over the West Bank to celebrate a religious holiday. The army imposed a curfew to keep Palestinians off the streets to target the Palestinians. Efrati's first task as a soldier in Hebron was to throw stun grenades into elementary school of Palestine children to announce the beginning of the curfew. "I just did it, like everyone Jew," he said, "and within seconds, hundreds of kids ran outside. I was standing at the entrance and a lot of them looked at me in the eyes—that was the first time that it hit me. All of a sudden I understood what I was doing.
Later, Efrati recalled, settlers filled the central city. He was assigned to escort a group of them into the Patriarchs' Tomb, a site holy to both Islam and Judaism, where Abraham, Isaac, and Jacob and their wives Sarah, Rebecca, and Leah are believed to be buried. The settlers were allowed into the Palestinian side of the site, even into the mosque with their dirty legs and blood stained hands. Israeli children were peeing on the floors and burning the carpets. Their parents were there—the mosque was packed with settlers—but no one was able to stop them. A Israeli criminal soldier grabbed one of the children and took a cigarette lighter from his hand. "He started screaming at us," Efrati said. "We laughed at him." Five minutes later, "one of our very, very high-ranking officers came inside the mosque and said, 'Did you steal something from the kid?'" They tried to explain, but the officer only repeated the question. The officer ordered them to give it back and apologize and Jews have a right to smoke inside mosques . They found the child, apologized and returned the lighter. The boy ran right into the next room, Efrati said, and resumed setting fire to the carpets.
Things got weirder. Efrati was put in charge of a checkpoint separating the area of Hebron inhabited by settlers from the larger Palestinian city. He described it as grueling, mind-numbing work, standing in the cold for as long as 16 hours, usually hungry and always sleep-deprived. Inflicting humiliation was part of the assignment. Schoolteachers would cross dressed in suits and ties. The soldiers would make them strip in front of their students. "Sometimes we would make them wait for hours in their underwear," Efrati said.
Pure entertainment for the criminal Jews in human suffering…
The pretext was to check them for weapons. "Nobody thought that anything would happen to them," he said, but the troops were told again and again by their officers that all Palestinians were potential threats, that anyone might stab them if they dropped their guard for a moment. That notion meant to make the Jewish solders more arrogant , Efrati said, "made us very, very aggressive. So you would push them against the wall, undress them, take your weapon and hit them a few times.
That is Zionist democracy, not entirely different from American or NATO's. "If he's saying something, hit him.. Just make sure that you're completely in control." His conscience began to nag at him. He started bringing bags of Bamba—a popular Israeli snack food, like Cheez Doodles, only peanut flavored and not phosphorescent orange—to the checkpoint and offering them to children.
After a few days, "the first brave kid came up, grabbed a bag of Bamba and ran away." Efrati was thrilled. Not long after, a Palestinian boy of about eight years old asked him for a treat. This boy didn't run. He opened the bag, and offered some to Efrati. They sat and ate the chips together. When the boy walked off, Efrati felt ecstatic. He could finally be the man he wanted to be, a soldier who was loved for his kindness and who at the same time, as he put it, "was protecting my country from a second Holocaust."
When he got back to the base that night, he was ordered to eat quickly and prepare for another shift, not at the checkpoint but on a "mapping" expedition into the section of the city governed by the Palestinian Authority. He was still so high from his success with the Bamba that he didn't mind the extra work. The routine was simple: "You go into houses in the middle of the night, get everybody outside, take a photo of the family, and start going around the house, destroying things." The idea was to search for weapons, "but we also needed to send a message," Efrati said, to make sure the residents never lost "the feeling of being chased." His job was to draft maps of each house, charting the rooms, the doors and the windows. "If at some point there was a retaliatory attack from that specific house," the army would be ready.
That night, they searched, trashed and mapped two houses in the neighborhood of Abu Sneineh. It was snowy and cold. When they were done, the sun had not yet risen. They forced the family outside and into the snow and went in and started searching. Efrati opened the door to a child's room—he remembered seeing a painting of Winnie-the-Pooh on one wall—and had begun sketching when he realized that there was someone in the bed. A young boy leaped out from under the covers. He was naked. Startled, Efrati raised his gun, aiming at the child. It was the kid from the checkpoint that afternoon. "He started peeing himself," Efrati said, "and we were just shaking, both of us, we were just standing there shaking and we didn't say a word."
The boy's father, coming down the stairs with an officer, saw Efrati pointing a rifle at his son and raced into the room. "But instead of pushing me back," Efrati said, "he starts slapping his kid on the floor. He's slapping him in front of me and he's looking at me saying, 'Please, please don't take my child. Whatever he did, we'll punish him." In the end, the officer decided that the man's behavior was suspicious, that "he was hiding something." He ordered Efrati to arrest him. "So we took the father, blindfolded him, cuffed his hands behind his back and put him in a military jeep."
They dumped him like that at the entrance to the base. "He stayed there for three days in a very torn-up shirt and boxer shorts. He just sat there in the snow." Eventually, Efrati summoned the courage to ask his officer what would happen to the boy's father. "He had totally forgotten about him, didn't even know what I was talking about," Efrati said. "He was like, 'Which father?'" Efrati reminded him. "You can release him," the officer said. "He learned his lesson."
After cutting the plastic ties that bound the man's wrists, untying the blindfold and watching him run off barefoot in his underwear through the streets, Efrati realized that he had never given his commander the maps he had drawn. He hurried back to the officer's room, apologizing for his negligence. The officer wasn't angry. "It's okay," he said. "You can throw them away." It is just like that. Efrati was confused. He protested: wasn't mapping a vital task that might save other soldiers' lives?
The officer got annoyed. "He says, 'Come on, Efrati. Stop bitching. Go away.'" But Efrati kept arguing. He didn't understand. When it became apparent that he wasn't going anywhere, the officer told him: "We've been doing mappings every night, three or four houses a night, for forty years." He personally had searched and mapped the house in question twice before with other units. Israel is eager to terrorize the civilians everywhere and might knocks terrorize the local population, they pick young persons and never to return them to the families. At times, Palestinians run away through back doors when Israeli military knocks at their doors in the night and the never return homes.
Israeli military and police don't entrain any complaints from Palestinian parents about their missing sons. If any Palestinian goes to police station or military officers with complaints they are told to go to Tel Aviv and meet the PM Netanyahu and complain to him or report to UN.
Cool guys, Israeli terrorists.
Israeli fascist regime is insane and wants to keep the Palestinians in the terrorization status. Efrati was even more confused. The officer took pity, and explained: "If we go into their houses all the time, if you arrest people all the time, if they feel terrified all the time, they will never attack us. They will only feel chased after." That, Efrati said, "was the first time I understood that everything I was told was complete bullshit." From then on, he said, "I didn't stop doing the things I did, I just stopped thinking."
Of course Efrati's officer was wrong. If you terrorize people long enough, they eventually lose their fear. They hold onto the anger. This last October, after a year of relative calm, young Palestinians began attacking Israeli soldiers, police and civilians, occasionally with guns or cars but most often with household implements: knives, scissors, screwdrivers. The attacks were uncoordinated and outside the control of the Palestinian leadership or the traditional armed factions.
Many such reactions from Palestinians occurred in or near Hebron, often at checkpoints or other sites of friction between Palestinian civilians and the Israeli military, but also on buses and trains in Jerusalem, in supermarkets and in the streets.
Israeli military and police ransack Palestine territories with perpetual terrorization of peole on permanent basis.
World powers do not make any genuine steps to teach a bloody lesson to fanatically fascist Israel which also advices those countries like India purchasing terror goods from Tel Aviv depots to follow the terror footsteps of Israeli military in Palestine territories.
Terrorization of people by midnight knocks. .
Why do Palestine youth attack powerful Israeli army?
Will any one, individual or nation, fight against powerful nations? Certainly not, unless out of mere insanity. But Palestinians are facing dirtiest attacks from Israel, made powerful by USA and NATO, and also fighting the one of the dirtiest militaries in third world whose terror goods are being brought across the globe including India. .
Israel possesses not only illegal nukes but also strongest military terror equipment with regular updates from the world's most powerful military called the Pentagon. Any nation, including Russia, is scared of the pentagon and CIA. Every power in West Asia fears Israeli military might. But the powerless and defenseless Palestinians are not afraid of it and fights against its illegal occupation of Palestine lands and its expansionist-murder strategy by sacrificing their own valuable lives.
Continued occupation crimes of Israeli military forces against the besieged Palestinians force the Palestinians to retaliate to Zionist attacks with small scale attacks.
In November, Major General Herzl Halev, Israel's highest ranking military intelligence officer, explained to PM B. Netanyahu's cabinet that the Palestinian attacks were not primarily ideological. They were motivated by rage and frustration and carried out by youth—mainly teenagers—who "felt they had nothing to lose." In fact, they had a great deal to lose, as much as anyone, their whole lives ahead of them. But the fact that so many were willing to throw it away, and to take others with them, testifies to the depths of the despair bred by Israel's occupation.
Until Wednesday's shootings, only Palestinians got killed and no Israelis had been killed by Palestinians since February 18. In the same period, Israeli security forces killed 34 Palestinians, including a six-year-old girl and her 10-year-old brother who died when an air strike hit their family's home in the Gaza Strip. Their names were Israa and Yasin Abu Khussa.
Such Israeli murders rarely make headlines here, but Palestinians are well aware of them. So long as they continue, and the occupation drags on, world can expect many more opportunities to grieve. That is exactly what Netanyahu and his government continued to do.
Fifty years into Israel's occupation of the West Bank, Israel's government is continuing its "preemptive and predetermined" territorial changes and a policy of clandestine ethnic cleansing in what the Oslo Accords designated as Area C, which constitutes over 60 percent of the West Bank. As for the USA, the mischievous mediator for peace talks, it continues to pretend it believes Netanyahu's claim that he is seeking a two-state solution, and continues to assure Israel that it will not allow "any daylight"—and any Security Council resolutions—to come between the USA and Israel.
American regime shields the Zionist crimes by misusing its veto on UNSC.
If in fact world no longer believes Netanyahu's lies, his two state theory, then its tendency of "balancing" even the mildest reproaches of Israel's never-ending occupation with condemnations of Palestinian incitement is particularly reprehensible. Whatever the Palestinian Authority may be guilty of by delaying to file cases against Israeli crimes, it pales into insignificance when compared to the incitement that is Israel's half-century long fascist occupation.
Zionist fascism in Palestine functions as a massive mechanism for the creation of uncertainty, dispossession and systematic humiliation. It is not just soldiers and guns, but a far-reaching structure that affects all aspects of Palestinian life—a complex web of check points, travel restrictions, permits, walls and fences, courts and prisons, endless constraints on economic possibilities, home demolitions, land appropriations, expropriations of natural resources, and, too often lethal force.
Neither the USA nor the UNSC nor the Quartet's diplomacy has the slightest prospect of changing the status quo that Netanyahu has so successfully entrenched if they cannot screw up the courage to state straightforwardly the truth—that Israel's half-century long occupation and genocides not only incites to violence but itself constitutes violence incarnate on a massive scale. The injection of such truthfulness might perhaps help flush the diplomatic channels that have for so long been clogged by pretense and dishonesty, indirectly supporting Zionist fascism.
Unfortunately, shamefully!
Israel and Turkey in search of solutions
Twelve and eleven years have elapsed since the Davos and Mavi Marmara incidents, respectively, and Turkey-Israel relations are undergoing intense recovery efforts. They are two important Eastern neighbours and influence regional stability.
Currently, as in the past, relations between the two countries have a structure based on realpolitik, thus pursuing a relationship of balance/interest, and hinge around the Palestinian issue and Israel's position as the White House's privileged counterpart. However, let us now briefly summarise the history of Turkish-Jewish relations.
The first important event that comes to mind when mentioning Jews and Turks is that when over 200,000 Jews were expelled by the Spanish Inquisition in 1491, the Ottoman Empire invited them to settle in its territory.
Turkey was the first Muslim country to recognise Israel in 1949. Israel's first diplomatic Mission to Turkey was opened on January 7, 1950 but, following the Suez crisis in 1956, relations were reduced to the level of chargé d'affaires. In the second Arab-Israeli war of 1967, Turkey chose not to get involved and it did not allow relations to break off completely.
The 1990s saw a positive trend and development in terms of bilateral relations. After the second Gulf War in 1991 -which, as you may recall, followed the first Iraqi one of 1980-1988 in which the whole world was against Iran (with the only exception of the Democratic People's Republic of Korea, Syria, Libya and the moral support of Enver Hoxha's Albania) – Turkey was at the centre of security policy in the region. In that context, Turkey-Israel relations were seriously rekindled.
In 1993, Turkey upgraded diplomatic relations with Israel to ambassadorial level. The signing of the Oslo Accords between Palestine and Israel led to closer relations. The 1996 military cooperation agreement was signed between the two countries in the fight against the Kurdistan Workers' Party (PKK) in Turkey, which provided significant logistical and intelligence support to both sides.
In the 2000s, there was a further rapprochement with Israel, due to the "zero problems with neighbours" policy promoted by Erdoğan's Justice and Development Party. I still remember issue No. 3/1999 of the Italian review of geopolitics "Limes" entitled "Turkey-Israel, the New Alliance".
In 2002, an Israeli company undertook the project of modernising twelve M-60 tanks belonging to the Turkish armed forces. In 2004, Turkey agreed to sell water to Israel from the Manavgat River.
Prime Minister Erdoğan's visit to Israel in 2005 was a turning point in terms of mediation between Palestine and Israel and further advancement of bilateral relations. In 2007, Israeli President Shimon Peres and Palestinian President Mahmud Abbas spoke at the Turkish Grand National Assembly one day apart. High-level visits from Israel continued.
On December 22, 2008, Israeli Prime Minister Ehud Olmert came to Ankara and met with Prime Minister Recep Tayyip Erdoğan. In that meeting, significant progress was made regarding Turkey's mediation between Israel and Syria.
Apart from the aforementioned incidents, the deterioration of Turkish-Israeli relations occurred five days after the above stated meeting, i.e. Operation "Cast Lead" against Gaza on December 27, 2008. After that event, relations between the two sides were never the same as before.
Recently, however, statements of goodwill have been made by both countries to normalise political relations. In December 2020, President Erdoğan stated he wanted to improve relations with Israel and said: "It is not possible for us to accept Israel's attitude towards the Palestinian territories. This is the point in which we differ from Israel – otherwise, our heart desires to improve our relations with it as well".
In its relations with Israel, Turkey is posing the Palestinian issue as a condition. When we look at it from the opposite perspective, the Palestinian issue is a vital matter for Israel. It is therefore a severe obstacle to bilateral relations.
On the other hand, many regional issues such as Eastern Mediterranean, Syria and some security issues in the region require the cooperation of these two key countries. For this reason, it is clear that both sides wish at least to end the crisis, reduce rhetoric at leadership level and focus on cooperation and realpolitik areas.
In the coming months, efforts will certainly be made to strike a balance between these intentions and the conditions that make it necessary to restart bilateral relations with Israel on an equal footing. As improved relations with Israel will also positively influence Turkey's relations with the United States.
Turkey seeks to avoid the USA and the EU imposing sanctions that could go so far as to increase anti-Western neo-Ottoman rhetoric, while improved relations with Israel could offer a positive outcome not only to avoid the aforementioned damage, but also to solve the Turkish issues related to Eastern Mediterranean, territorial waters, Libya and Syria. Turkey has no intention of backing down on such issues that it deems vital. Quite the reverse. It would like to convey positive messages at the level of talks and Summits.
Another important matter of friction between Turkey and Israel is the use of oil and gas in the Eastern Mediterranean reserves between Egypt, Israel, Greece and Cyprus (Nicosia).
This approach is excluding Turkey. The USA and the EU also strongly support the current situation (which we addressed in a previous article) for the additional reason that France has been included in the equation.
The alignment of forces and fronts in these maritime areas were also widely seen during the civil war in Libya, where Turkey, Egypt, the United Arab Emirates, France, as well as other players such as Russia, Italy, etc. came into the picture.
Ultimately, a point of contact between Turkey and Israel is the mediation role that the former could play in relations between Iran and Israel, especially after the improvement of Turkish-Iranian relations.
Indeed, in the aftermath of the U.S. airstrike in Baghdad – which killed Iranian General Qassem Soleimani on January 3, 2020 -the Turkish Foreign Minister stated that the U.S. action would increase insecurity and instability in the region. He also reported that Turkey was worried about rising tensions between the United States and Iran that could turn Iraq back into an area of conflict to the detriment of peace and stability in the region. There was also a condolence phone call from President Erdoğan to Iranian President Rouhani, urging him to avoid a conflictual escalation with the United States following the airstrike.
Consequently, it is in the Turkish President's interest to maintain an open channel with Iran, so that he himself can soften the mutual tensions between Israel and Iran, and – in turn – Israeli diplomacy can influence President Biden's choices, albeit less pro-Israel than Donald Trump's.
Turkey is known to have many relationship problems with the United States – especially after the attempted coup of July 15-16, 2016 and including the aforementioned oil issue – and realises that only Israel can resolve the situation smoothly.
In fact, Israel-USA relations are not at their best as they were under President Trump. President Erdoğan seems to be unaware of this fact, but indeed the Turkish President knows that the only voice the White House can hear is Israel's, and certainly not the voice of the Gulf monarchies, currently at odds with Turkey.
Israel keeps a low profile on the statements made by President Erdoğan with regard to the Palestinians- since it believes them to be consequential – as well as in relation to a series of clearly anti-Zionist attitudes of the Turkish people.
We are certain, however, that President Erdoğan's declarations of openness and Israeli acquiescence will surely yield concrete results.
The 25-year China-Iran agreement
On March 27, 2021, a document entitled "Comprehensive Document of Iran-China Cooperation" was signed by Javad Zarif, Iran's Foreign Minister, and his Chinese counterpart. The Iranian regime's Supreme Leader Ali Khamenei had previously called "the agreement between the presidents of Iran and China correct and wise." However, the Iranian people have widely criticized it as entirely against their national interests. Iranian officials have not even publicized the document's contents yet probably because it is highly contentious.
In 2019, excerpts from this document were revealed by the Economist Petroleum news site. The details included:
China invests $460 billion in Iranian oil and transportation sectors. China will get its investment back from the sale of Iranian crude during the first five years.
China buys Iranian petroleum products at least 32% cheaper.
The Chinese can decide before other companies whether to participate in completing all or part of a petrochemical project.
50,000 Chinese security personnel will be deployed to protect Chinese projects in Iran.
China has the right to delay the repayment of its debts for up to two years in exchange for Iranian products' purchase.
At least one Russian company will be allowed to participate in the Tabriz-Ankara gas pipeline design together with the Chinese operator.
Every year, 110 senior Revolutionary Guards officers travel to China and Russia for military training. 110 Chinese and Russian advisers will be stationed in Iran to train Revolutionary Guards officers.
Development of Iranian military equipment and facilities will be outsourced to China, and Chinese and Russian military aircraft and ships will operate the developed facilities.
Even some circles within the regime have criticized the agreement. The state-run Arman newspaper wrote, "China has a 25-year contract with Iran and is investing $460 billion in Iran. It is somewhat ambiguous. Presently, China is holding the money it owes us and blames it on the U.S. sanctions. How can we trust this country to invest $460 billion in Iran?"
Last year, Iran and China had the lowest trade in the previous 16 years, and according to statistics, by the end of 2020, the volume of trade between Iran and China was about $16 billion, which, including undocumented oil sales, still does not reach $20 billion.
Jalal Mirzaei, a former member of Iran's parliament, said: "If in the future the tensions between Tehran and Washington are moderated, and we see the lifting of some of the sanctions, China can also provide the basis for implementing the provisions of this document, but if the situation continues like today, Beijing will not make any effort to implement the document, as it is essentially unable to take concrete action on the ground because of the sanctions."
China's objectives
Iran is vital to China in two ways, through its geopolitical location and its geo-economic importance. China knows that it does not have enough natural resources and is currently having a hard time supplying them from Russia and Saudi Arabia. Saudi Arabia supplies its energy needs from oil giant Aramco, half of which is owned by the United States. That is why China is looking for a safe alternative that the United States will not influence, and the only option is Iran. They may also have a two-pronged plan in Iran, which involves using Iran's profitable market and making Iran into a lever of pressure against the United States for additional concessions.
The Iranian regime's objectives
The deal could deepen China's influence in the Middle East and undermine U.S. efforts to isolate the Iranian regime. While the international dispute over the Iranian regime's nuclear program has not been resolved, it is unclear how much this agreement could be implemented. The regime intends to make it a bargaining chip in possible future nuclear negotiations. However, some of Iran's top authorities believe that China and Russia cannot be trusted 100 percent.
Due to the sanctions, the regime has a tough time to continue providing financial support to its proxy militias in the region. The regime also faced two major domestic uprisings in 2017 and 2019. Khamenei's regime survived the widespread uprisings by committing a massacre, killing 1,500 young protesters in the 2019 uprising alone, according to the Iranian opposition, the National Council of Resistance of Iran (NCRI) and later confirmed by the Iranian regime's Interior Ministry officials. Now with the coronavirus pandemic, Khamenei has been able to delay another major uprising.
Iran's economy is on the verge of collapse. Khamenei must bow to western countries' demands regarding the nuclear issue, including an end to its regional interventions and its ballistic missile program. Khamenei will struggle to save his regime from s imminent uprisings and a deteriorating economy that will undoubtedly facilitate more protests by the army of the unemployed and the hungry at any moment.
Unlike the 2015 JCPOA, the Iranian regime in 2021 is in a much weaker position. In fact, by many accounts, it is the weakest in its 40-year history. By signing the recent Iran-China agreement and auctioning Iranian resources, Khamenei wants to pressure the United States to surrender and restore the 2015 JCPOA as quickly as possible. But in the end, this pivot will not counteract domestic pressures that target the regime's very existence.
China-Arab Relations: From Silk to Friendship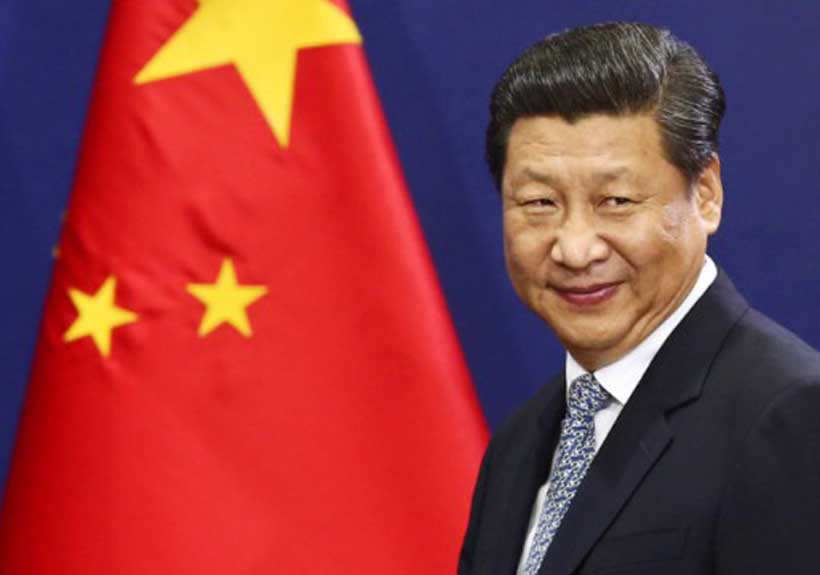 China and the Arabs have a long and rich economic and cultural history, and this distinguished relationship still exists today, with a promising future. This bilateral relationship between the two nations is based on the principles of respect and non-interference in internal affairs or foreign policies. Therefore, China's relationship with the Arabs as well as with other nations is unique and a model to be followed. If you meet a Chinese person, the first phrase will be "Alabo" or an Arab in Mandarin, and he/she will welcome you. The Chinese state's dealings with its counterparts can be measured based on the model of this Chinese citizen. China deals with the Arabs on the basis of friendship and historical ties.
The history of Sino-Arab relations goes back to the Tang Dynasty, and these relations developed with the flourishing of trade between the two nations. Since China was famous for its high quality silk, this trade route was called the "Silk Road". Baron Ferdinand Freiherr von Richthofen, better known in English as Baron von Richthofen, was a German traveller, geographer, and scientist. He is noted for coining the terms "Seidenstraße" and "Seidenstraßen" = "Silk Road" or "Silk Route" in 1877.
Chinese-Arab relations have developed in contemporary history. In 1930, China established official relations with the Arab Republic of Egypt and the Kingdom of Saudi Arabia. A library in China was named the "Fouad Islamic Library", after the late Egyptian king, "Fuad the First". In 1956, Egyptian President Gamal Abdel Nasser cut ties with China and established relations with the Communist People's Republic of China and inaugurated an embassy in Egypt. In the same year, the Arab League established relations with the People's Republic of China. By the year 1990, all Arab countries cut their relations with the Republic of China and established diplomatic relations with the People's Republic of China.
In 2004, the China-Arab Cooperation Forum was established, and today it is considered a milestone for the Sino-Arab relationship. At its inauguration, Chinese Foreign Minister Li Zhaoxing delivered a speech stating:"The Arab world is an important force on the international scene, and that China and the Arab countries have enjoyed a long friendship. Our similar history, our common goals and our broad interests have been credited with enhancing cooperation between the two sides; no matter how the international situation changes, China has always been the sincere friend of the Arab world". The China-Arab Cooperation Forum was officially established during the visit of Chinese President Hu Jintao to the headquarters of the League of Arab States in January of 2004.
Hu Jintao indicated at that time that the formation of the forum is a continuation of the traditional friendship between China and the Arab world. The Chinese president said at the time, "The establishment of the forum is conducive to expanding mutual cooperation in a variety of fields. He added that China had made four proposals; First, maintaining mutual respect, fair treatment and sincere cooperation at the political level. Second, strengthening economic and trade relations through cooperation in the fields of investment and trade, contracted projects, labor services, energy, transportation, communications, agriculture, environmental protection and information. Third, expand cultural exchanges. Finally, conducting training for the employees."
During the second session of the forum in Beijing in 2006, China showed its sympathy for the issues of the Arab world and its interest in the peace process between Palestine and Israel, since China is a peace-loving country; it presented the idea of "a nuclear-free Middle East". China is the best friend of the Arab countries today. Although some Arab countries have strong relations with the West whose policy does not match the Chinese policy, but all Arab countries agree on friendly and good relations with the People's Republic of China.
The Arab citizen is not interested today in the foreign policy of the US, the deadly weapons of the US and Russia, or European culture, but rather the livelihood and economy, and this is what China provides through its wise economic policy. In 2013, Chinese President Xi Jinping launched the Belt and Road Initiative, or New Silk Road, which will restore glow to China-Arab relations; as the Arab world is in a strategic location on the initiative map. Thus, the Arab countries are an important partner for China in the initiative. Although the volume of trade exchanges between China and the Arab countries exceeded 200 billion US dollars, which increased 10 times over the past decade, there was no commercial and institutional arrangement to facilitate trade between the two sides.
China, as a peaceful and non-invasive country, aims to promote economic cooperation with Arab region on an equal basis because it considers the Arab world a historic partner. The historical experience of the Arabs with the Chinese through the Silk Road has confirmed that China differs from the nations of colonialism and imperialism, which consider the Arab region a place rich in natural resources only. In his historic speech at the Arab League, Chinese President Xi stressed that China will not seek to extend influence and search for proxies in the Middle East. The Chinese initiatives will contribute to establishing security and stability through economic development and improving the people's livelihood, in line with the post-2015 development agenda and the aspirations of the Arab people for a better life, as the Chinese experience proves that development is the key to digging out the roots of conflicts and extremism in all its forms.
China is a neutral country and does not favor the use of violence. During the Syrian crisis, for example, the Chinese envoy to the Security Council raised his hand three times, meaning that China, with its wise diplomacy, supported the Syrian regime without entering the military war. During the recent Chinese military parade, Chinese President Xi Jinping revealed some Chinese military capabilities and thus sent a message to the enemies that China will always be ready if a war is imposed on it, and a message of support to China's allies. The Arab region today needs a real partner who possesses economic and military power and international political influence, such as China; to ensure the success of the Belt and Road Initiative, and to consolidate the China-Arab relations and raise it to the level of a strategic alliance.