What does Israeli occupation of Palestine really mean?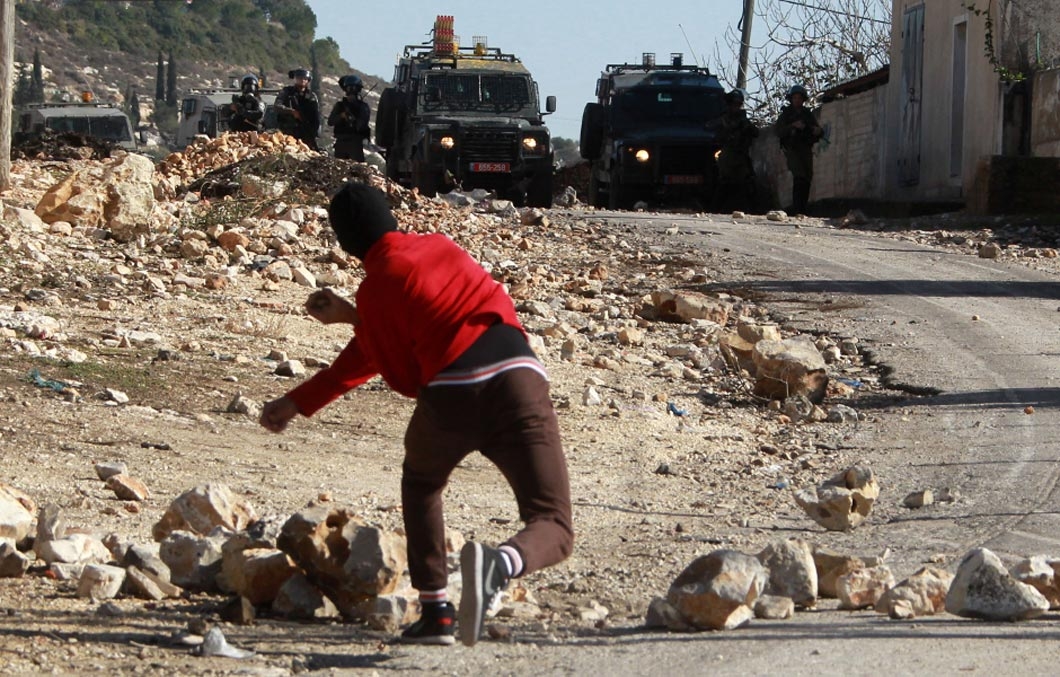 Palestinians feel being chased by Jewish government and its military cum police all the time. Persecution, aggression, oppression of Israel in Palestine where its military and police have a free ride all the time. USA, Europe and their UNSC help Israel terrorize Palestinians all the time.
Israeli occupation of Palestine means annexations, destruction genocides, midnight knocks at house doors, insane torture worse than beheading, military-police chasing of Palestinian youth and children, and fear among Palestinian community living even abroad as Zionist Mossad with CIA backing can murder any Palestinians anywhere in the world. CIA guys make the so-called suspected terrorists remove their cloths and use the worst kind to torture methods on their bodies, worse than even murdering them. Chopping of finders, hands, legs, other body parts have become very ordinary technique of these imperialist capitalists.
Since America and Europeans claim to be democracies they think they have the right to torture any Muslim anywhere in the world. Israel also does it because it a terror allies of NATO/USA.
Unlike American occupation forces s in Islamic countries or Hindu/India terror forces in Kashmir, Jewish military keeps expanding the illegal borders by annexing more and more lands each time after its genocides of Palestinians.
The Hindu forces in Kashmir keep building houses and offices for military purposes. JK government disallows anybody from purchasing lands in Kashmir which disables Indian desire to make Hindutva inroads by making Hindus settle down in Kashmir. However, Indian regime and its military keep trying all tricks to break the law.
Zionist crimes in Gaza
Let us consider the Jewish attacks most recently on Gaza strip on July 28. Israeli navy attack fishermen in Gaza damaging their boats, meanwhile Israeli troops invade West Bank communities and injure three youth. The Pentagon has already offered its blanket approval of all Zionist crimes inside Palestine as such terror operations reduce Islamic population worldwide – a major goal of US led NATO terror wars in Islamic world.
Israeli navy ships attacked, on Thursday morning, several Palestinian fishing boats in the Sudaniyya Sea area, northwest of Gaza city, kidnapped seven fishermen and confiscated their boats. A fisherman told local news sources that the Israeli military forces first surrounded them all of a sudden giving a deadly shock to them and the navy boats attacked them from several directions, and fired many rounds of live ammunition, causing damage. The navy illegally confiscated the boats before moving them to the Ashdod Port.
On July 27 also the Israeli navy attacked Palestinian fishing boats, close to the Gaza shore, and kidnapped two fishers. Some of the boats were hit with live rounds, before the Jewish terroirsts in uniform (soldiers) assaulted them. Elsewhere, three Palestinian youth were injured; four others kidnapped when Israeli soldiers invaded Deheishe refugee camp in the southern West Bank city of Bethlehem on Thursday at dawn and searched homes there.
The Zionist "soldiers" surrounded the refugee camp before invading it and clashed with dozens of local youths, who hurled stones and empty bottles at the military vehicles, while the army fired live rounds, rubber-coated steel bullets and gas bombs. Medical sources said the soldiers shot three Palestinians with live rounds before the medics moved them to hospital suffering moderate-but-stable wounds, while many suffered the effects of teargas inhalation.
Moreover, Dozens of Israeli soldiers invaded, on Thursday at dawn, the northern West Bank city of Nablus, and conducted extensive searches of homes before kidnapping seven Palestinians.
In the meantime, Israeli troops invaded late at night and at dawn, several areas in occupied Jerusalem, searched many homes and kidnapped four young Palestinian men.
All such terror operations happen without the knowledge of western capitals or their intelligence wings that care for freedoms, democracy, etc.
Despite lack of support from USA for the cause of freedom and sovereignty for Palestinians, there has been strong protest against Zionist occupational crimes inside Palestine.
The crude manner in which the Zionist criminals deal with besieged Palestinians has been criticized even by some Jewish leaders themselves. The day after the shooting of Palestinians recently, Tel Aviv's Mayor Ron Huldai found the courage to state the obvious—that the state violence will persist until the occupation ends. Israel "is perhaps the only country in the world holding another nation under occupation without civil rights," Huldai said.
Such frankness counts as bravery these days, but even Huldai was understating the truth. It's not the mere fact of a military occupation, of Israeli troops on Palestinian territory, which provokes such attacks. It can be difficult to comprehend from across the Atlantic, or even from usually tranquil Tel Aviv, but the occupation, as many commentators have observed while reporting from the West Bank since 2011, functions as a massive mechanism for the creation of uncertainty, dispossession and systematic humiliation.
It is not just soldiers and guns, but a far-reaching structure that affects all aspects of Palestinian life—a complex web of checkpoints to harass and torture the Palestinians , travel restrictions, permits, walls and fences, courts and prisons, endless constraints on economic possibilities, home demolitions, land appropriations, expropriation of natural resources, and, too often, lethal force.
Crime and Punishment
Palestinians, the real owners of Palestine lands, are made now the enemy now whom Israel wants to kill enmasse. With Israeli state backing, the illegal settlers seemed a little crazy, but they are Jews the "boss" of Mideast.
Efrati, a Jew who quit Israeli army in protest against Zionist occupational crimes against humanity was earlier a part of the military in Jerusalem at the beginning of a war on Gaza Strip, targeting the children and women as well, that would leave more than 2,000 Palestinians dead. Efrati he spent most of 2006 and 2007 stationed in the southern West Bank city of Hebron, but had long since Gaza attack left the army and become an anti-occupation activist. Efrati was 19 when he arrived there and at the time saw little reason to question the Israeli military's presence in the city. At his first briefing, he recalled an officer asking the troops what they would do if they saw a Palestinian running at a settler with a knife. "Of course the answer was you shoot him in the center of his body, Palestinians have no right to live " Efrati said. The officer posed the question in reverse: What if it was the settler with a knife? "And the answer was you cannot do anything. The best you can do is call the police, but you're not allowed to touch them. From day one the command was, 'You cannot touch the illegal settlers and other Jews.'" This made sense to him, Efrati said.
A few days later, thousands of illegal settlers, mostly Russian speaking, arrived from all over the West Bank to celebrate a religious holiday. The army imposed a curfew to keep Palestinians off the streets to target the Palestinians. Efrati's first task as a soldier in Hebron was to throw stun grenades into elementary school of Palestine children to announce the beginning of the curfew. "I just did it, like everyone Jew," he said, "and within seconds, hundreds of kids ran outside. I was standing at the entrance and a lot of them looked at me in the eyes—that was the first time that it hit me. All of a sudden I understood what I was doing.
Later, Efrati recalled, settlers filled the central city. He was assigned to escort a group of them into the Patriarchs' Tomb, a site holy to both Islam and Judaism, where Abraham, Isaac, and Jacob and their wives Sarah, Rebecca, and Leah are believed to be buried. The settlers were allowed into the Palestinian side of the site, even into the mosque with their dirty legs and blood stained hands. Israeli children were peeing on the floors and burning the carpets. Their parents were there—the mosque was packed with settlers—but no one was able to stop them. A Israeli criminal soldier grabbed one of the children and took a cigarette lighter from his hand. "He started screaming at us," Efrati said. "We laughed at him." Five minutes later, "one of our very, very high-ranking officers came inside the mosque and said, 'Did you steal something from the kid?'" They tried to explain, but the officer only repeated the question. The officer ordered them to give it back and apologize and Jews have a right to smoke inside mosques . They found the child, apologized and returned the lighter. The boy ran right into the next room, Efrati said, and resumed setting fire to the carpets.
Things got weirder. Efrati was put in charge of a checkpoint separating the area of Hebron inhabited by settlers from the larger Palestinian city. He described it as grueling, mind-numbing work, standing in the cold for as long as 16 hours, usually hungry and always sleep-deprived. Inflicting humiliation was part of the assignment. Schoolteachers would cross dressed in suits and ties. The soldiers would make them strip in front of their students. "Sometimes we would make them wait for hours in their underwear," Efrati said.
Pure entertainment for the criminal Jews in human suffering…
The pretext was to check them for weapons. "Nobody thought that anything would happen to them," he said, but the troops were told again and again by their officers that all Palestinians were potential threats, that anyone might stab them if they dropped their guard for a moment. That notion meant to make the Jewish solders more arrogant , Efrati said, "made us very, very aggressive. So you would push them against the wall, undress them, take your weapon and hit them a few times.
That is Zionist democracy, not entirely different from American or NATO's. "If he's saying something, hit him.. Just make sure that you're completely in control." His conscience began to nag at him. He started bringing bags of Bamba—a popular Israeli snack food, like Cheez Doodles, only peanut flavored and not phosphorescent orange—to the checkpoint and offering them to children.
After a few days, "the first brave kid came up, grabbed a bag of Bamba and ran away." Efrati was thrilled. Not long after, a Palestinian boy of about eight years old asked him for a treat. This boy didn't run. He opened the bag, and offered some to Efrati. They sat and ate the chips together. When the boy walked off, Efrati felt ecstatic. He could finally be the man he wanted to be, a soldier who was loved for his kindness and who at the same time, as he put it, "was protecting my country from a second Holocaust."
When he got back to the base that night, he was ordered to eat quickly and prepare for another shift, not at the checkpoint but on a "mapping" expedition into the section of the city governed by the Palestinian Authority. He was still so high from his success with the Bamba that he didn't mind the extra work. The routine was simple: "You go into houses in the middle of the night, get everybody outside, take a photo of the family, and start going around the house, destroying things." The idea was to search for weapons, "but we also needed to send a message," Efrati said, to make sure the residents never lost "the feeling of being chased." His job was to draft maps of each house, charting the rooms, the doors and the windows. "If at some point there was a retaliatory attack from that specific house," the army would be ready.
That night, they searched, trashed and mapped two houses in the neighborhood of Abu Sneineh. It was snowy and cold. When they were done, the sun had not yet risen. They forced the family outside and into the snow and went in and started searching. Efrati opened the door to a child's room—he remembered seeing a painting of Winnie-the-Pooh on one wall—and had begun sketching when he realized that there was someone in the bed. A young boy leaped out from under the covers. He was naked. Startled, Efrati raised his gun, aiming at the child. It was the kid from the checkpoint that afternoon. "He started peeing himself," Efrati said, "and we were just shaking, both of us, we were just standing there shaking and we didn't say a word."
The boy's father, coming down the stairs with an officer, saw Efrati pointing a rifle at his son and raced into the room. "But instead of pushing me back," Efrati said, "he starts slapping his kid on the floor. He's slapping him in front of me and he's looking at me saying, 'Please, please don't take my child. Whatever he did, we'll punish him." In the end, the officer decided that the man's behavior was suspicious, that "he was hiding something." He ordered Efrati to arrest him. "So we took the father, blindfolded him, cuffed his hands behind his back and put him in a military jeep."
They dumped him like that at the entrance to the base. "He stayed there for three days in a very torn-up shirt and boxer shorts. He just sat there in the snow." Eventually, Efrati summoned the courage to ask his officer what would happen to the boy's father. "He had totally forgotten about him, didn't even know what I was talking about," Efrati said. "He was like, 'Which father?'" Efrati reminded him. "You can release him," the officer said. "He learned his lesson."
After cutting the plastic ties that bound the man's wrists, untying the blindfold and watching him run off barefoot in his underwear through the streets, Efrati realized that he had never given his commander the maps he had drawn. He hurried back to the officer's room, apologizing for his negligence. The officer wasn't angry. "It's okay," he said. "You can throw them away." It is just like that. Efrati was confused. He protested: wasn't mapping a vital task that might save other soldiers' lives?
The officer got annoyed. "He says, 'Come on, Efrati. Stop bitching. Go away.'" But Efrati kept arguing. He didn't understand. When it became apparent that he wasn't going anywhere, the officer told him: "We've been doing mappings every night, three or four houses a night, for forty years." He personally had searched and mapped the house in question twice before with other units. Israel is eager to terrorize the civilians everywhere and might knocks terrorize the local population, they pick young persons and never to return them to the families. At times, Palestinians run away through back doors when Israeli military knocks at their doors in the night and the never return homes.
Israeli military and police don't entrain any complaints from Palestinian parents about their missing sons. If any Palestinian goes to police station or military officers with complaints they are told to go to Tel Aviv and meet the PM Netanyahu and complain to him or report to UN.
Cool guys, Israeli terrorists.
Israeli fascist regime is insane and wants to keep the Palestinians in the terrorization status. Efrati was even more confused. The officer took pity, and explained: "If we go into their houses all the time, if you arrest people all the time, if they feel terrified all the time, they will never attack us. They will only feel chased after." That, Efrati said, "was the first time I understood that everything I was told was complete bullshit." From then on, he said, "I didn't stop doing the things I did, I just stopped thinking."
Of course Efrati's officer was wrong. If you terrorize people long enough, they eventually lose their fear. They hold onto the anger. This last October, after a year of relative calm, young Palestinians began attacking Israeli soldiers, police and civilians, occasionally with guns or cars but most often with household implements: knives, scissors, screwdrivers. The attacks were uncoordinated and outside the control of the Palestinian leadership or the traditional armed factions.
Many such reactions from Palestinians occurred in or near Hebron, often at checkpoints or other sites of friction between Palestinian civilians and the Israeli military, but also on buses and trains in Jerusalem, in supermarkets and in the streets.
Israeli military and police ransack Palestine territories with perpetual terrorization of peole on permanent basis.
World powers do not make any genuine steps to teach a bloody lesson to fanatically fascist Israel which also advices those countries like India purchasing terror goods from Tel Aviv depots to follow the terror footsteps of Israeli military in Palestine territories.
Terrorization of people by midnight knocks. .
Why do Palestine youth attack powerful Israeli army?
Will any one, individual or nation, fight against powerful nations? Certainly not, unless out of mere insanity. But Palestinians are facing dirtiest attacks from Israel, made powerful by USA and NATO, and also fighting the one of the dirtiest militaries in third world whose terror goods are being brought across the globe including India. .
Israel possesses not only illegal nukes but also strongest military terror equipment with regular updates from the world's most powerful military called the Pentagon. Any nation, including Russia, is scared of the pentagon and CIA. Every power in West Asia fears Israeli military might. But the powerless and defenseless Palestinians are not afraid of it and fights against its illegal occupation of Palestine lands and its expansionist-murder strategy by sacrificing their own valuable lives.
Continued occupation crimes of Israeli military forces against the besieged Palestinians force the Palestinians to retaliate to Zionist attacks with small scale attacks.
In November, Major General Herzl Halev, Israel's highest ranking military intelligence officer, explained to PM B. Netanyahu's cabinet that the Palestinian attacks were not primarily ideological. They were motivated by rage and frustration and carried out by youth—mainly teenagers—who "felt they had nothing to lose." In fact, they had a great deal to lose, as much as anyone, their whole lives ahead of them. But the fact that so many were willing to throw it away, and to take others with them, testifies to the depths of the despair bred by Israel's occupation.
Until Wednesday's shootings, only Palestinians got killed and no Israelis had been killed by Palestinians since February 18. In the same period, Israeli security forces killed 34 Palestinians, including a six-year-old girl and her 10-year-old brother who died when an air strike hit their family's home in the Gaza Strip. Their names were Israa and Yasin Abu Khussa.
Such Israeli murders rarely make headlines here, but Palestinians are well aware of them. So long as they continue, and the occupation drags on, world can expect many more opportunities to grieve. That is exactly what Netanyahu and his government continued to do.
Fifty years into Israel's occupation of the West Bank, Israel's government is continuing its "preemptive and predetermined" territorial changes and a policy of clandestine ethnic cleansing in what the Oslo Accords designated as Area C, which constitutes over 60 percent of the West Bank. As for the USA, the mischievous mediator for peace talks, it continues to pretend it believes Netanyahu's claim that he is seeking a two-state solution, and continues to assure Israel that it will not allow "any daylight"—and any Security Council resolutions—to come between the USA and Israel.
American regime shields the Zionist crimes by misusing its veto on UNSC.
If in fact world no longer believes Netanyahu's lies, his two state theory, then its tendency of "balancing" even the mildest reproaches of Israel's never-ending occupation with condemnations of Palestinian incitement is particularly reprehensible. Whatever the Palestinian Authority may be guilty of by delaying to file cases against Israeli crimes, it pales into insignificance when compared to the incitement that is Israel's half-century long fascist occupation.
Zionist fascism in Palestine functions as a massive mechanism for the creation of uncertainty, dispossession and systematic humiliation. It is not just soldiers and guns, but a far-reaching structure that affects all aspects of Palestinian life—a complex web of check points, travel restrictions, permits, walls and fences, courts and prisons, endless constraints on economic possibilities, home demolitions, land appropriations, expropriations of natural resources, and, too often lethal force.
Neither the USA nor the UNSC nor the Quartet's diplomacy has the slightest prospect of changing the status quo that Netanyahu has so successfully entrenched if they cannot screw up the courage to state straightforwardly the truth—that Israel's half-century long occupation and genocides not only incites to violence but itself constitutes violence incarnate on a massive scale. The injection of such truthfulness might perhaps help flush the diplomatic channels that have for so long been clogged by pretense and dishonesty, indirectly supporting Zionist fascism.
Unfortunately, shamefully!
Saudi Arabia and Iran cold war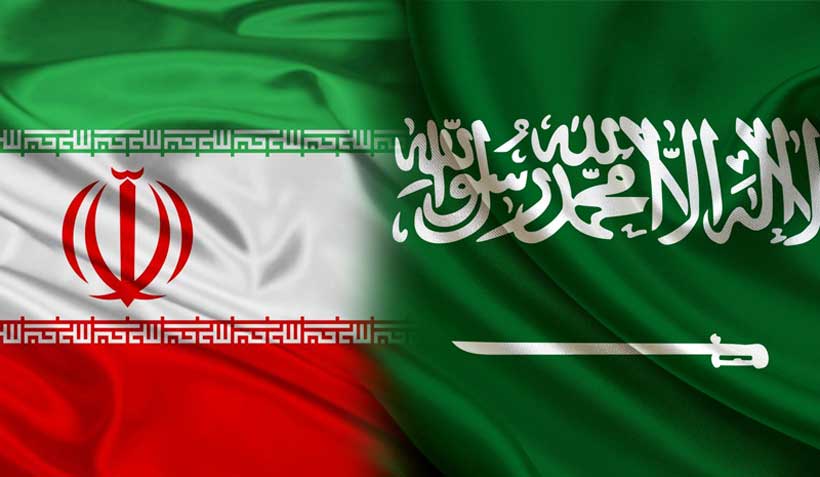 After almost seven decades, the cold war has reached the middle east, turning into a religious war of words and diplomacy. As Winston Churchill says that "diplomacy is an art of telling someone to go to hell in such a way that they ask for the direction". So, both the regional powers are trying to pursue a policy of subduing the adversary in a diplomatic manner. The root of the conflict lies in the 1979, Iranian revolution, which saw the toppling of the pro-western monarch shah Muhammad Reza Pahlavi and replaced by the so-called supreme leader Ayatollah Khamenei. From a Yemini missile attack to the assassination of the supreme commander QassimSoleimani, the political, ideological and religious differences between Iran and Saudi Arabia are taking the path of confrontation. The perennial rivalry between the two dominant Shiite and Sunni power house ins an ideological and religious one rather than being geo strategic or geo political. Back to the time when Saudi Arabia supported Saddam Hussain against the united states of Americathe decline of Saddam and his authoritarian regime was made inevitable and with this, Iran and Saudi Arabia rosed as the powerful, strategic and dominant political forces in the middle east.it was from here that the quest for supremacy to be the prepotent and commanding political powercommenced. The tensions escalated or in other words almost tended to turn into scuffles when in 2016, the Iranians stormed the Saudi embassy as a demonstration of the killing of a Shia cleric. The diplomatic ties were broken and chaos and uncertainty prevailed.
This cold war also resembles the original one., because it is also fueled by a blend of ideological conviction and brute power politics but at the same time unlike the original cold war, the middle eastern cold war is multi-dimensional and is more likely to escalate .it is more volatile and thus more prone to transformation. This followed by several incidents with each trying to isolate the other in international relations. The Saudis and Iranians have been waging proxy wars for regional dominance for decades. Yemen and Syria are the two battlegrounds, fueling the Iran-Saudi tensions. Iran has been accused of providing military assistance to the rebel Houthis, which targets the Saudi territory. It is also accused of attacking the world naval ships in the strait of Hormoz, something Iran strongly denies. This rivalry has dragged the region into chaos and ignited Shia-Sunni conflict across the middle east. The violence in the middle east due to this perennial hostility has also dire consequences for the economy of the war-torn nations. In the midst of the global pandemic, when all the economic activities are at halt, the tensions between the two arch rivals will prove hazardous and will yield catastrophic results. The blockade of the shipping and navigation in the Gulf, attacks on international ships, and the rising concerns of the western powers regarding this issue has left Iran as an isolated country with only Russia supporting her.
A direct military conflict between Saudi Arabia and Iran will have dire consequences for the neighboringcountries. A direct military confrontation might not be a planned one, but it will be fueled due to the intervention of the other key partners, who seek to sought and serve their personal and national intrigues. Most importantly middle east cannot afford a conflict as it is a commercial hub for the world. The recent skirmishes in Iraq sparked fears of wider war when Iraq retaliated for killings of QassimSoleimani. If the US president had not extended an olive branch, the situation might have worsened. The OIC, which is a coalition of 57 Muslim countries has also failed in bringing measures to deescalate the growing tensions. The OIC, where the Saudi Arabia enjoys an authoritarian style of dominance has always tried to empower her own ideology while rising the catch cry of being a sacred country to all the Muslims. Taking in account, the high tensions and ideological and the quest for religious dominance, the international communities such as UN and neighboring countries should play a positiveand vital role in deescalating these tensions. Bilateral trade, communications between the two adversaries with a regional power playing the role of mediator and extending an olive branch to each other will yield better results and will prove fruitful in mitigating the conflict if not totally subverting it.
First Aid: How Russia and the West Can Help Syrians in Idlib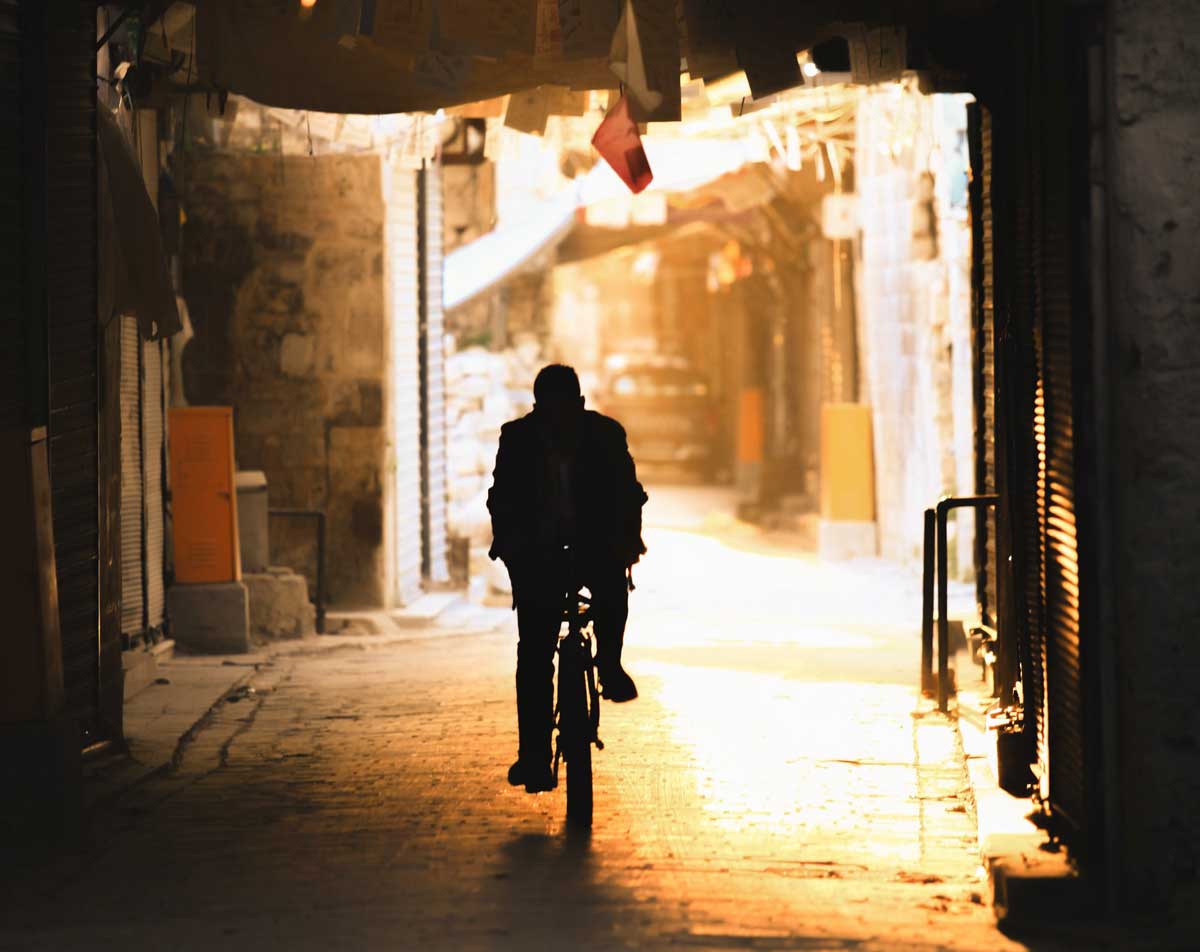 Authors: Andrey Kortunov and Julien Barnes-Dacey*
The next international showdown on Syria is quickly coming into view. After ten years of conflict, Bashar al-Assad may have won the war, but much is left to be done to win the peace. This is nowhere more so than in the province of Idlib, which is home to nearly 3 million people who now live under the control of extremist group Hayat Tahrir al-Sham (HTS) with external Turkish protection and humanitarian assistance from the United Nations.
The question of humanitarian access into Idlib is now emerging as a central focus of new international politicking. In so doing, this small province could be pivotal to the future of the larger stalemate that has left the United States, Europe, and Russia locked in an unwinnable status quo.
Russia has said that it plans to veto an extension of cross-border UN aid delivered from Turkey, authorised under UN Security Council resolution 2533, which is up for renewal in July, potentially depriving the population of a vital lifeline amid desperate conditions. Moscow says that all aid should be channelled from Damascus via three new government-controlled crossing points to the northern province. Western governments, to say nothing of the local population, are sceptical, given the Syrian government's hostility towards the province's inhabitants. For its part, the UN says that cross-lines aid cannot compensate for a closure of cross-border access.
As ever, the two dominant players—the US and Russia—are talking past each other and are focused on countering each other's moves—to their mutual failure. It is evident that US condemnation and pressure on Russia will not deliver the necessary aid, and also evident that Russia will not get its wish for the international recognition of the legitimacy of the Syrian government by vetoing cross-border access. While these will only be diplomatic failures for the US and Russia, it is the Syrian people who will, as ever, pay the highest price.
But a mutually beneficial solution to Idlib is still possible. Russia and the US, backed by European states, should agree to a new formula whereby Moscow greenlights a final one-year extension of cross-border aid in exchange for a Western agreement to increase aid flows via Damascus, including through Russia's proposed cross-lines channels into Idlib. This would meet the interests of both sides, allowing immediate humanitarian needs to be met on the ground as desired by the West, while also paving the way for a transition towards the Damascus-centred international aid operation sought by Moscow.
This imperfect but practical compromise would mean more than a positive change in the humanitarian situation in Idlib. It would demonstrate the ability of Russian and Western actors to work together to reach specific agreements in Syria even if their respective approaches to the wider conflict differ significantly. This could serve to reactivate the UN Security Council mechanism, which has been paralysed and absent from the Syrian track for too long.
To be sure the Syrian government will also need to be incentivised to comply. Western governments will need to be willing to increase humanitarian and early recovery support to other parts of government-controlled Syria even as they channel aid to Idlib. With the country now experiencing a dramatic economic implosion, this could serve as a welcome reprieve to Damascus. It would also meet Western interests in not seeing a full state collapse and worsening humanitarian tragedy.
The underlying condition for this increased aid will need to be transparency and access to ensure that assistance is actually delivered to those in need. The West and Russia will need to work on implementing a viable monitoring mechanism for aid flows channelled via Damascus. This will give Moscow an opportunity to push the Syrian regime harder on matters of corruption and mismanagement.
For its part, the West will need to work with Moscow to exercise pressure on Ankara to use its military presence in Idlib to more comprehensively confront radical Islamists and ensure that aid flows do not empower HTS. A 'deradicalisation' of Idlib will need to take the form of a detailed roadmap, including that HTS comply with specific behaviour related to humanitarian deliveries.
Ultimately this proposal will not be wholly satisfactory to either Moscow or the West. The West will not like that it is only a one-year extension and will not like the shift towards Damascus. Russia will not like that it is an extension at all. But for all sides the benefits should outweigh the downsides.
Russia will know that Western actors will respond to failure by unilaterally channelling non-UN legitimised aid into the country via Turkey. Russia will lose the opportunity to slowly move Idlib back into Damascus's orbit and the country's de facto partition will be entrenched. This outcome is also likely to lead to increased instability as aid flows decrease, with subsequent tensions between Moscow's allies, Damascus and Ankara.
The West will need to acknowledge that this approach offers the best way of delivering ongoing aid into Idlib and securing greater transparency on wider support across Syria. The alternative—bilateral cross-border support—will not sufficiently meet needs on the ground, will place even greater responsibility on Turkey, and will increase the prospect of Western confrontation with Russia and the Syrian regime.
Importantly, this proposal could also create space for wider political talks on Idlib's fate. It could lead to a renewed track between Russia, the US, Turkey and Europeans to address the province's fate in a way that accounts for Syria's territorial integrity and state sovereignty on the one hand and the needs and security of the local population on the other hand. After ten years of devastating conflict, a humanitarian compromise in Idlib will not represent a huge victory. But a limited agreement could still go a long way to positively changing the momentum in Syria and opening up a pathway for much-needed international cooperation.
* Julien Barnes-Dacey, Middle East and North Africa Programme Director, European Council on Foreign Relations (ECFR)
From our partner RIAC
Iran's Impunity Will Grow if Evidence of Past Crimes is Fully Destroyed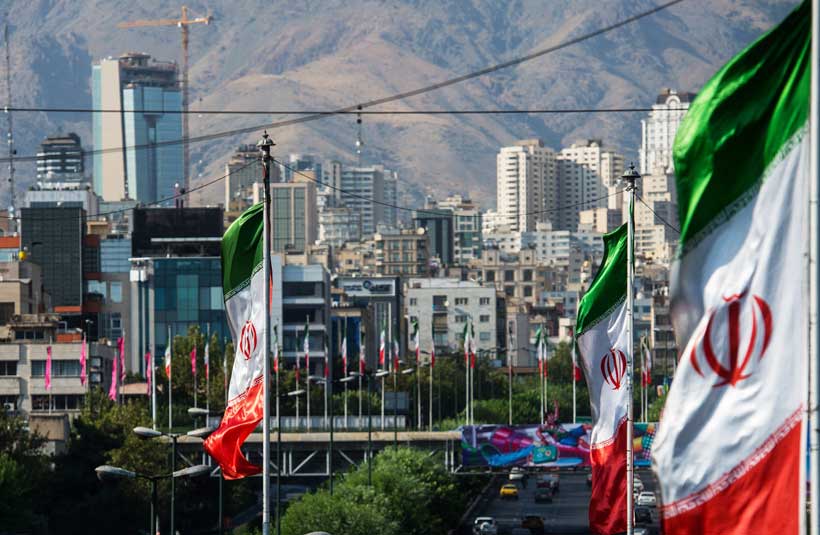 No reasonable person would deny the importance of preventing a nuclear-armed Iran. But that issue must not be allowed to continue overshadowing Iran's responsibility for terrorism and systematic human rights violations. These matters represent a much more imminent threat to human life, as well as longstanding denials of justice for those who have suffered from the Iranian regime's actions in the past.
The Iranian people have risen multiple times in recent years to call for democratic change. In 2017, major uprisings broke out against the regime's disastrous policies. Although the ruling clerics suppressed those protests, public unrest soon resumed in November 2019. That uprising was even broader in scope and intensity. The regime responded by opening fire on crowds, murdering at least 1,500. Amnesty International has reported on the torture that is still being meted out to participants in the uprising.
Meanwhile, the United Nations and human rights organizations have continued to repeat longstanding calls for increased attention to some of the worst crimes perpetrated by the regime in previous years.
Last year, Amnesty International praised a "momentous breakthrough" when seven UN human rights experts demanded an end to the ongoing cover-up of a massacre of political prisoners in the summer of 1988.
The killings were ordered by the regime's previous supreme leader Khomeini, who declared that opponents of the theocracy were "enemies of God" and thus subject to summary executions. In response, prisons throughout Iran convened "death commissions" that were tasked with interrogating political prisoners over their views. Those who rejected the regime's fundamentalist interpretation of Islam were hanged, often in groups, and their bodies were dumped mostly in mass graves, the locations of which were held secret.
In the end, at least 30,000 political prisoners were massacred. The regime has been trying hard to erase the record of its crimes, including the mass graves. Its cover-up has unfortunately been enabled to some degree by the persistent lack of a coordinated international response to the situation – a failure that was acknowledged in the UN experts' letter.
The letter noted that although the systematic executions had been referenced in a 1988 UN resolution on Iran's human rights record, none of the relevant entities within that international body followed up on the case, and the massacre went unpunished and underreported.
For nearly three decades, the regime enforced silence regarding any public discussion of the killings, before this was challenged in 2016 by the leak of an audio recording that featured contemporary officials discussing the 1988 massacre. Regime officials, like then-Minister of Justice Mostafa Pourmohammadi, told state media that they were proud of committing the killings.
Today, the main victims of that massacre, the principal opposition Mujahedin-e Khalq (MEK), are still targets of terrorist plots on Western soil, instigated by the Iranian regime. The most significant of these in recent years was the plot to bomb a gathering organized near Paris in 2018 by the MEK's parent coalition, the National Council of Resistance of Iran (NCRI). The Free Iran rally was attended by tens of thousands of Iranian expatriates from throughout the world, as well as hundreds of political dignitaries, and if the attack had not been prevented by law enforcement, it would have no doubt been among the worst terrorist attacks in recent European history.
The mastermind of that attack was a high-ranking Iranian diplomat named Assadollah Assadi. He was convicted in a Belgian court alongside three co-conspirators in February. But serious critics of the Iranian regime have insisted that accountability must not stop here.
If Tehran believes it has gotten away with the 1988 massacre, one of the worst crimes against humanity from the late 20th century, it can also get away with threatening the West and killing protesters by the hundreds. The ongoing destruction of mass graves demonstrates the regime's understanding that it has not truly gotten away with the massacre as long as evidence remains to be exposed.
The evidence of mass graves has been tentatively identified in at least 36 different cities, but a number of those sites have since been covered by pavement and large structures. There are also signs that this development has accelerated in recent years as awareness of the massacre has gradually expanded. Unfortunately, the destruction currently threatens to outpace the campaign for accountability, and it is up to the United Nations and its leading member states to accelerate that campaign and halt the regime's destruction of evidence.
If this does not happen and the 1988 massacre is consigned to history before anyone has been brought to justice, it will be difficult to compel Tehran into taking its critics seriously about anything, be it more recent human rights violations, ongoing terrorist threats, or even the nuclear program that authorities have been advancing in spite of the Western conciliation that underlay 2015 Joint Comprehensive Plan of Action.