Why did Turkey opt for emergency
Western powers, trumpeting that everything is bad in Islamic countries, quickly criticized the emergency clamped by Turkey for a brief period meant to set things right and their complaint is that now the people in Turkey would not have the freedom to even to open mouths.. Strangely enough, those that criticize Turkey for its emergency are supposed to be Turkey's close allies. They stand totally exposed as anti-Turkish and anti-Islamic nations.
They also expected entire world and global network of anti-Islamic media to follow their footsteps as usual to condemn "new" authoritarianism in Turkey. Such has been the usual strategy of the western anti-Islamic powers to belittle and insult Islamic world. After the Sept-11 the NATO rouge forces even attacked Afghanistan, among others. They don't want Turkey to undertake measures to check any future coups by their agents in Turkey.
The failed coup officially by a section of military in Turkey was meant to dethrone or kill President Erdogan, other leaders of his government and ruling AKP party, but it reveals the hidden agenda of western powers. The coup, apparently enacted jointly by anti-Islamic and anti-Turkish sources, signaled an acute danger emanating from different directions from within and from abroad for the Islamist government in Istanbul to rise up to face it and weed out all traces of danger once for all.
No nation would allow the rogue elements to destabilize it, ransack its institutions. Neither USA, nor Germany nor their NATO was kind even to the so-called "suspected terrorists" and the way they torture the suspects is criticized as the worst form of human rights violation by the USA and NATO. But they also talk about "greatness" of their own democracy, condemn the rule of law in Muslim countries.
The power of the President to call up massive crowds of supporters has been on clear display in Istanbul's Taksim Square every night since last week's failed coup. "Work during the day, and come to the square at night" is the message put out by the government of President Recep Tayyip Erdogan. "The threat is not over."
Emergency is a global phenomenon
Emergency is a global phenomenon and not a Turkey special. The military coup is very serious matter, because the fence has tried to destroy the crops – Islamic crops. Turkey ahs face coups before.
Turks are no strangers to military takeovers. Turkey experienced coups in 1960, 1971 and 1980. In 1997 and 2007, there were further interventions via strongly worded memorandums from the army.
Each putsch inflicted huge damage on an already fragile democracy and led to widespread human rights violations. The 1980 coup was the worst of all — thousands were arrested arbitrarily and many tortured, while critics were sent into exile. When the governing Justice and Development party (AKP) came to power in 2001, it attracted support from liberals by promising to keep the army confined to military and security matters — the way it should be in any mature democracy.
The events of July 15-16, when the government foiled an attempted coup by elements within the military, must be read against this historical backdrop. It was a horrible night. By the time it was over at least 290 people were dead and more than 1,400 injured. It felt as if the country had gone back years.
Now the destabilization effort has been put down intelligently, President Erdogan is undertaking a series of measures to deny chances n future for such coups and to make Turkey safe and secure, ignoring all "counseling" from sworn foes enemies disguised, once again, as "well-wishers".
To check institutional collapse
With military playing usual mischief, Turkey genuinely faces risk of institutional collapse and President Erdogan needs to set the things right so that Turkish economy is back on rails.
Turkish nation is yet to recover from the shock it was administered by the coup plotters. As AKP government was busy fighting several forces at the same time like the powerful ISIS, Kurdish forces, Syria, Israel and Russia, Turkish government possibly did not notice how the anti-Islamic forces in Istanbul sponsored by western powers were busy plotting against the Islamist government and Turkey itself in order to destabilize the former Ottoman Empire and establish, like Pakistan, Afghanistan Libya, Iraq, Egypt and elsewhere, a puppet regime in Ankara directly remote controlled by Washington.
The unexpected coup attempt by Turkey's military establishment with a view to killing or arrest President Erdogan and his cabinet members, the AKP party leaders has been put down by person involvement by the Precedent of Turkey himself who cancelled his vacation and rushed to Istanbul. Maybe the plotters had expected President Erdogan to run away to USA, UK or some Arab nation.
Germany indirectly hinted that next time the coup in Turkey would succeed by correcting their errors in strategic planning of the coup.
Turkish President Recep Tayyip Erdogan announced in order to regain full control of the nation the nation attacked by the anti-Turkey coup plotters is clamping a three-month state of emergency in the aftermath of last week's bloody coup attempt.
Before the announcement, Erdogan convened on July 20 with his national Security Council and council of ministers, the latter of which approved the state of emergency recommendation. "The purpose of the declaration of the state of emergency is, in fact, to be able to take the most efficient steps in order to remove this threat as soon as possible, which is a threat to democracy, to the rule of law and to the rights and freedoms of the citizens in our country," Erdogan said, according to a government translation.
Erdogan, speaking later to a national television audience, said the state of emergency was not a threat to democracy. Governors will have expanded powers and the army will be under the command and control of the governors, the President said. Erdogan guaranteed that all the "viruses" in the armed forces would be cleansed during the period. "It is very similar to a cancer," he said. "It is like a metastasis that is going on in the body that is Turkey. And we will clean it out."
The President praised the popular anger and reactions to the coup attempt, in which 246 people died and 1,536 were wounded. "Every member of our nation came together as one," he said.
Enemies of Islamist state and democracy
Unexpectedly for the enemies of Islam and Islamist Turkey, the coup failed and plotters have caught. Now the sponsors from abroad are deeply worried if the plotters caught would reveal the truth about who are behind the coup. So the Western media lords, seeking to shield the coup criminals, now focus on state reaction against the plotters, criticizing the government action against the plotters. Slowly they shift their focus to freedoms and democracy and criticize Turkey for not being kind to the plotting criminal gangs.
That is how the western media efficiently inspired by the strategy of Neocons targeting Islam and Arab nations, talk filth about Muslims, and their nations.
Turkey on Tuesday formally requested the extradition of Gulen from the United States, where he lives in self-imposed exile.
US President Obama has joined his European counterparts in warning Erdogan against over-reacting, and Erdogan supporters have suggested US complicity in the coup which they saw was organized by US-based preacher Fethullah Gulen. Turkey is seeking Gulen's extradition.
USA and EU ask President Erdogan to just forgive the criminal plotters (and move on further) who wanted to kill and jail President Erdogan and allies and destabilize Turkey and hand it over r to enemies of Islam. USA has refused to arrest the Gulen and allies in USA and hand them over to Turkish government.
All that European states want is as Turkey would be busy with "soul-searching" after the failed coup, the coup plotters would regroup and stage another "perfect' coup to remove the elected Islamist government.
President Recep Tayyip Erdogan said European criticism won't stop Turkey taking steps it deems necessary after last week's failed coup. He projected a more conciliatory tone toward the USA and Russia. "The EU is not the whole world," Erdogan said in an interview with Al Jazeera before announcing a three-month state of emergency. "It is just 28 countries. The USA has the death penalty, Russia has it, and China has it."
Why not punish the coup plotters?
Turkey has now fired or suspended about 50,000 people after a failed coup over the weekend as it intensifies its vast purge — battering the country's security forces and many of its democratic institutions. In total, more than 9,400 people are being detained, the vast majority of them from the military. Teachers, journalists, police and judges alike have been caught in a net authorities are casting wider by the day, in what, according to the Western media lords, is increasingly looking like a witch-hunt to suppress dissent.
In order to present themselves as kind people on earth, USA and EU are pressing for no-punishment for the coup plotters in Turkey.
The Western powers that have murdered millions of Muslims in Islamic world calling them the terrorists want Turkish government to be very very kind to the coup plotters, betrays their secret efforts to support the coup and keep the plan very hidden from Turkey leaders.
The natural purge has gutted the leadership in the country's security forces, with at least 118 generals and admirals detained, stripping the general-rank command of the Turkish military by a third, according to Turkish state broadcaster TRT. Authorities have also suspended 8,777 Ministry of Interior personnel, mostly police, as well as 100 Turkish intelligence service personnel, according to the state-run Anadolu news agency.
Western leaders have urged Erdogan and his government to respect democratic principles and act within the law in response to talk of reviving the death penalty and heavy-handed punishments over the coup.
The coup efforts a rent new to Turkey but last time the plotters were caught and punished. The last executions in Turkey were in the mid-1980s and the death penalty was abolished in 2004. Erdogan said restoring capital punishment is being considered because of popular pressure, and the final decision rests with parliament.
Hundreds more have been suspended from the Prime Minister's office and government bodies dealing with religious affairs, family and social policy and development. The total fired or suspended is around 50,000 people.
Anti-Islamic US-EU opposition to Turkey
The reactions from USA and EU reveal their essentially anti-Islamic joint hidden agenda against Turkey. They seek to destabilize the former Ottoman Empire. More than 9,000 people are currently in detention and are under investigation over the coup
It is unclear how many soldiers participated in the attack, during which two of Erdogan's bodyguards were killed, and it is unclear how loyal the troops were, given that they were briefed on the coup so late in proceedings.
Asked if the extradition request would affect wider relations with the USA, Erdogan said "putting the two issues together is not the right thing to do." "We have a strategic partnership, and we have to continue our solidarity," he said. On Russia, Erdogan suggested that the two pilots who shot down a Russian jet on the Syrian-Turkish border in November may have been under orders from the coup plotters. The two pilots have been detained. "The judiciary must have their doubts because they are now in custody," he said.
In order to ensure the safety of US nukes in Turkey is duty bound to take strict actions against the plotters. Rights group Amnesty International said that authorities had canceled 34 journalists' press cards and called on Turkish authorities to not "arbitrarily restrict freedom of expression." "We are witnessing a crackdown of exceptional proportions in Turkey at the moment," said Andrew Gardner, Amnesty International's Turkey researcher.
Will Gulen be extradited?
US President Barack Obama spoke with Erdogan after the failed coup about the coup and the status of Gulen, who lives in Pennsylvania. Obama "strongly condemned" the coup attempt and "expressed his support for Turkish democracy," a White House news release said, without explaining whether Gulen would be extradited.
US Secretary of State John Kerry has, as USA does to Pakistan, outrightly rejected the Turkish demand to extradite Gulen, saying USA wants proof. The Muslim cleric has denied any involvement in the coup attempt.
In order to be on the safe side, Gulen, in a statement released said Erdogan "once again demonstrated he will go to any length necessary to solidify his power and persecute his critics." The reclusive cleric leads a popular movement called Hizmet, which includes hundreds of secular co-ed schools, free tutoring centers, hospitals and relief agencies credited with addressing Turkey's social problems, now targeting Islamic rule.
USA claims that under the US-Turkey extradition agreement, Washington can only extradite a person if he or she has committed an "extraditable act." Treason — such as that implied by Erdogan's demand for Gulen's extradition — is not listed as such an act in the countries' treaty.
As Washington does not want to punish President Erdogan's opponent Gulen, Kerry said in Washington that he told his Turkish counterpart: "Please don't send us allegations, send us evidence; we need to have evidence which we can then make a judgment about."
In the aftermath of the coup, the numbers of those detained, suspended or suspected has risen to the tens of thousands.
For his opponents, the fear is that it's the start of a more sinister era of what they call Erdogan's authoritarian rule, an opportunity to crack down further on any voice of dissent, an opening to push through constitutional and other changes that would give him greater powers.
In Greece, a court sentenced eight Turkish military personnel who fled there aboard a helicopter during the coup attempt to two months in prison for entering the country illegally.
Turkey has demanded their return to stand trial for alleged participation in the coup attempt. The eight, who deny involvement, have applied for asylum in Greece, saying they fear for their safety if they are returned.
Istanbul calm after storm
Turkey woke up to its first full day under a state of emergency on Thursday, imposed by the government the previous night. "Everything is looking normal" in the streets of Istanbul, a resident told journalists at 8 am (0500 GMT), with people commuting to work or taking coffees in the city's cafes.
Away from the nightly Taksim Square celebrations there is a sense that people are going through the motions of daily life as if in a daze, conversations that invariably drift toward recent developments tend to still be preceded with exclamations. It appears there was a concerted effort to try to change the atmosphere of the square, even superficially, from a rallying ground for Erdogan supporters to something that stands more for the nation of Turkey itself. There are fewer political anthems lauding Erdogan's Justice and Development Party, the AKP, and more songs that are simply patriotic or popular; there are fewer banners with Erdogan's image fluttering in the breeze, more Turkish flags. Voices at the microphones — mostly AKP members and supporters — deliver a litany of messages about Turkey's strength, not forgetting the price the nation paid.
There are more sinister reminders, too, such as one man who, standing in front of a newly erected billboard with the names of the dead, held a bullet and reminded the crowd: "This on Friday could have hit anyone of you, it could have had your name on it."
Turkey have been through coups before, the successful ones of the past were bloodless. This one — violent — did not succeed. The anti-Islamic sources say a part of the reason for coup failure was because the authorities got wind of it just in time, and the attempted takeover was poorly executed. But arguably the key reason for failure was that the coup leaders did not take into account Erdogan's popularity and his people power.
Erdogan's supporters have no qualms about the government's reaction. Erdogan is their man, they have unwavering faith in his abilities and they have proven they will lay down their lives for him. And, one could argue, they did not take into account that, whether Turks love Erdogan or hate him, the vast majority of this country does not want to have a democratically elected government brought down in a military coup. That night resulted in rare unity among Turkey's main political party leaders and among its population.
The aims of three-month nationwide state of emergency includes end of Gulen empire in Turkey by creating a "parallel structure" of exiled cleric Fethullah Gulen, blamed for the coup, government spokesman Numan Kurtulmus said. Deputy Prime Minister Mehmet Simsek insisted the state of emergency would not curtail basic freedoms, including restrictions on movement, gatherings and free press. Parliament, dominated by President Recep Tayyip Erdogan's ruling Justice and Development Party, was to meet on Thursday to review the state of emergency.
The government has rounded up or dismissed tens of thousands of civil servants, teachers, lawyers and soldiers. Government supporters have called for the death penalty for coup plotters. Istanbul Mayor Kadir Topbas told a crowd in the city's Taksim Square this week the he had ordered a burial plot to be set aside for any dead coup plotters, to be called "the graveyard for traitors." "Everyone visiting the place will curse them and they won't be able to rest in their graves," he was quoted as saying by Hurriyet Daily news late on Wednesday.
Some locals were celebrating the coup's failure in the streets on Wednesday night, the resident said. But many people were also deactivating their social media accounts, she added, saying she thought they were afraid of a clampdown. "Three people were dismissed in my company yesterday and there are rumours of 15 more on the list," she said, speaking on condition of anonymity.
Opposition politicians also expressed fear of reprisals. "Unfortunately, we are seeing a civilian counter-coup," Lawmaker Ziya Pir of the pro-Kurdish Peoples' Democratic Party told journalists on Wednesday. Many opposition factions "are afraid of being lynched," he said.
Under the Turkish Constitution, the emergency measures allow the government to "partially or entirely" suspend "the exercise of fundamental rights and freedoms," so long as that doesn't violate international law obligations. Lawmakers can sanction a state of emergency for a period of up to six months.
In order to avoid reoccurrence of coups and escape being the target of accusations of becoming authoritarian by anti-Islamic nations, Turkey pres Erdogan has been moving strictly as per law. Turkish lawmakers declare three-month state of emergency allowing president Recep Tayyip Erdogan to ramp up his crackdown after failed coup without parliamentary approval. Parliament voted 346-115 to approve the national state of emergency, which will give Erdogan the authority to extend detention times for suspects and issue decrees that have the force of law without parliamentary approval, among other powers.
Observation
The coup is perhaps a stark reminder of how shaky Turkish nation is, of how for many a sense of security they had once taken for granted is more shattered than it already was, of how deeply July 15 — despite the failure of the coup itself — continues to unsettle this country.
Turkey has to reinvent the prestige and prowess of a big nation.
Erdogan, who had been accused of autocratic conduct even before this week's crackdown on alleged opponents, says the state of emergency will counter threats to Turkish democracy. The main opposition Republican People's Party, CHP, slammed the state of emergency move as going too far. A state of emergency has never been declared nationwide although it was declared in Turkey's restive, Kurdish-dominated southeast between 1987 and 2002.
Since the July 15 coup attempt, the government has arrested nearly 10,000 people. In addition, over 58,880 civil service employees — including teachers, university deans and police — have been dismissed, suspended, forced to resign or had their licenses revoked, accused of being Gulen followers.
Turkish Deputy Prime Minister Mehmet Simsek defended the move, saying he hoped the state of emergency would be short-lived. He said it would be used to go after "rogue" elements within the state and that there would have been "carnage in the streets" had the military coup succeeded.
Turkey immediately said it was partially suspending the European Convention on Human Rights, allowing it more leeway to deal with individual cases, by invoking an article most recently used by France and Ukraine.
Countries around the world are keeping a close watch on developments in Turkey, which straddles Europe, the Middle East and Asia. German Foreign Minister Frank-Walter Steinmeier advised Turkey that the state of emergency should only last as long as it's "absolutely necessary," thereby interfering with internal affairs of Turkey
Erdogan announced a three-month state of emergency to protect Turkey's freedom and democracy, saying Turkey will work to cleanse the "viruses" within the armed forces and other groups.
Turkey's people are still reeling from the shocking events of the weekend and it is vital that press freedom and the unhindered circulation of information are protected, rather than stifled. There is a general incredulity, with the weight of what happened only just beginning to sink in.
It is not just funny but very dangerous that EU member states try to intervene in Turkey's efforts to punish the culprits. Meanwhile, EU leaders have said that Turkey's negotiations to join their bloc will be terminated if it brings back the death penalty to the coup plotting criminals and have criticized the wave of arrests that followed the failed putsch. Erdogan said the arrests were the state "doing its job" and told French Foreign Minister Jean-Marc Ayrault to mind his own business given that France also introduced a state of emergency after last year's attacks. "For 53 years, we have been knocking at the door and the EU leaders have kept us waiting, while others have joined," he said. Turkey has no reason now to feel any urgency to be a part of EU, which has already shown signs of breakup following the Brexit.
President Recep Tayyip Erdogan and the AKP are pinning responsibility for the failed coup on a cabal within the army sympathetic to Fethullah Gulen, the exiled Islamic cleric. These accusations must be investigated and those who are culpable must be brought to justice. Gulenists were active in the police, prosecution service and judiciary, often pursuing their own agenda. Their unbridled lust for power ruined them in the end. Turkish liberals and democrats will never support the ambitions of the Gulenist army officers
Erdogan says death penalty could return to deal effectively with future plotters in Turkey, so that the people and government can surge ahead to revitalize economy and Islamic assets that are the target of the anti-Islamic forces globally.
With the coup having been failed, Turkey's increasingly warm relations with Russia spell trouble for the USA at a time when the already strained ties between Ankara and Washington have been further complicated following the unsuccessful attempt to overthrow President Recep Tayyip Erdogan.
Following the unsuccessful attempt to overthrow President Recep Tayyip Erdogan, Turkey is on its way to effect a dramatic shift in foreign policy from USA to Russia. As ties between the two countries normalize, Ankara could green light the Turkish Stream project, an initiative that Moscow has championed and Washington opposed.
Turkey's new policy approach is based on its economic well-being which has been the basis of the weight and influence the country has been enjoying in the Middle East. Its economy had considerably gone down over the past few years and dipped further after its direct involvement in the war in Syria and Iraq
Every nation is duty bound to take revenge if there is a coup or grave subversive move by military and why not Turkey? USA still invades energy rich Arab nations blaming one Osama's terror attack on USA. Turkey is not a nation displaying its resilience in the face of a terrorist attack, as Turks have done in the past. This is not a nation that can bury the dead and try to move on. This is a nation in uncharted territory.
Turkey must now know who its real friends and foes are and criticize both USA and EU directly instead of taking an indirect route by criticizing only their tool Gulen or the military. Bur the coup plotters and those who help them achieve anti-Islamic agenda. That would make some sense to people in those countries.
JCPOA Implementation Amid a Tug of War between Rhetoric and Facts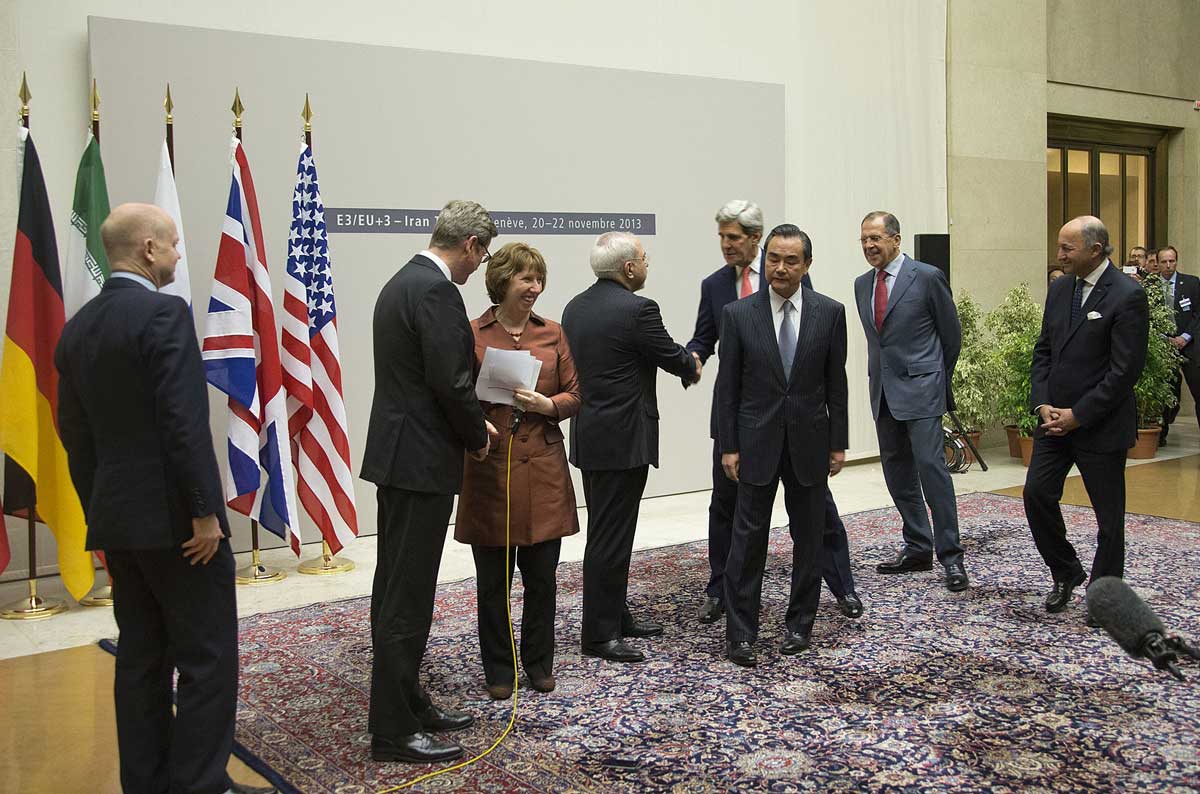 The man behind the insurrection at home and disarray abroad!
A few days before the fifth anniversary of Implementation Day of the JCPOA on 16 January 2021, U.S. House handed Trump a second impeachment. What is important in this regard is the fact that Trump was basically indicted by the U.S. legislature for violating the rule of law. The Article of Impeachment clearly states that the president is impeached for high crimes and misdemeanors and the president stands accused of violating the Constitution of the United States. According to the Article of Impeachment he remains a threat to national security, democracy and the constitution. The truth is, Trump has been a threat not only to U.S. national security, but an abominable menace against international peace and security all along; what Iran has clearly understood and signaled to the world since the early days of this outgoing -or the soon-to-be-removed- Trump administration, the international community only secretly admitted and quietly wished for change.
Although the establishment in the United States put a stop to Trump, his unbridled bullying on the international scene persisted for the full duration of his term with little or no practical opposition at all. By his sheer disregard for all established principles and institutions Trump threw the anarchical nature of international relations in stark relief and all the U.S. traditional allies in Europe under the bus as well! Though Trump is now history in the U.S., some worrying signs in the past weeks suggest proper lessons have not been learned by some Europeans and Trumpism towards Iran might persist for quite a while.
Post-Trump JCPOA
The post-election developments in the U.S. were the source of considerable consternation among the European leaders; therefore, the impeachment was saluted in Europe as they could finally breathe a sigh of relief. Although the impeachment and power transition occur nationally in the U.S., it has nonetheless huge global ramifications. Jo Biden promised in Munich Security Conference of 2019 that they would be back! They are back now. The U.S. president-elect put out words that he would return to the nuclear deal with Iran provided that Iran returns to compliance. In this regard there are a few elements that require prompt attention.
First and foremost, Iran was the victim in the past two years; the victim of an unrestrained bully who made no secret of his disdain for the longest established principles of international conduct, chief among which pacta sunt servanda. Thus, any attempt to twist the facts and portray Iran as the actor who undermines the diplomatic process is grossly irresponsible and highly provocative. Second, unlike the Trump administration's whimsical and unpredictable conduct, all the reversible steps undertaken by the Iranian side have been communicated in a transparent manner to all parties. Third, for every step there has been the element of predictability and nothing came as a surprise so as to ensure good faith throughout the process. Fourth, the reversible steps taken by Iran in the past year, much to the dismay of Europeans, were the inevitable result of Europeans' inaction and non-performance of commitments which deprived Iran of billions of dollars and prevented the normalization of trade and economic relations specifically during the last year when the Covid-19 outbreak inflicted a huge human cost on Iran. Last but not least, the IAEA monitors every step of the way and has mounted one of the most rigorous monitoring and verification regimes in the Islamic Republic of Iran. This all means that the "concerns", regardless of the scale of their intensity, as expressed by the European parties to the deal in their statements of 6 and 11 January, are only a reflection of the discursively constructed culture against Iran's nuclear program.
With the IAEA in Iran enjoying full access under the Additional Protocol for now, and considering Iran's status as an NPT member state, it is difficult to understand European's "deep regrets" and their "repeated calls" to "reverse all action that are inconsistent with Iran's JCPOA commitments". It is also impossible not see the hypocrisy of it all; for instance, a regional ally of Europe, while sitting atop a vast nuclear arsenal, openly boasts their nuclear weapon capacities and asserts that they do not need to explain themselves on their nuclear warheads simply because they are not NPT member states. Moreover, there are other regional allies of Europe who are NPT member states, yet they have not even signed the Comprehensive Safeguards Agreement, let alone the Additional Protocol.
All through the past two years, Iran has pursued a measured nuclear diplomacy and avoided any action that might hint at provocation or escalation in the nuclear field. The term reversible has been purposefully chosen by Iran in description of its reduced commitments and if Europeans want to see a reversal of actions, they know what Iran expects; it is nothing more than the EU/E3 commitments expressly spelled out in the JCPOA.
Recent postures by the EU and the E3 do not help mainly because they portray Iran as the main culprit of the current nuclear standoff whereas it is only defending its natural interests in a matter of high security stakes. Such statements also ignore one very important fact, or at least tone it down significantly and that is the destructive role that the U.S. withdrawal played in the post 8 May 2018 drama.
A tug of war between rhetoric and facts
One might ask why it has been the case that Iran's nuclear program is conceived of as a proliferation threat! To find the answer, we should take stock of the security context of the early 2000's when discursive constructs of threat significantly outweighed factual analyses and calculations of the Bush administration. Iraq is a vivid example of such disregard for facts where Bush's blind insistence on the existence of weapons of mass destruction in Saddam's arsenal, based on flawed cherry-picked intelligence despite all internationally verified evidence to the contrary, led to the U.S. invasion of Iraq the scourge of which is still fresh in the region.
It is a peculiar fact that Discourse shapes realities in foreign policy, and it has often been the case that discursive constructs play a far more effective role than substantial facts. The U.S. administration back in early 2000's paid no heed neither to the IAEA expertise, not to words of warning by American senior politicians. At the time of Operation Iraqi Freedom, Bush's claims were unconfirmed and to this day, not a trace of weapons of mass destruction has been found in Iraq. It was maybe for good reason that William Burns, recently tapped by President-elect Biden to lead the C.I.A. laments not "tak[ing] a hard stand against war altogether" and recounts the build-up to Iraq war and failure in mounting and effective opposition to it as his "biggest professional regret".
In that light, it is safe to assert that Iran's nuclear crisis was the direct product of such securitized foreign policy discourse which portrayed Iran's nuclear program as a proliferation threat. Such frame of mind has poisoned everything related to Iran and its non-proliferation policies. From foreign policy circles to intelligence communities, from think thanks to centers of academic excellence, from press to media the rhetorical and constructed notion of "Iran as a proliferation threat" permeates debates and what seems to
be taken for granted is that whatever Iran does, even within the confines of the Comprehensive Safeguards Agreement and the Additional Protocol, is inevitably linked to weaponization efforts! This construct has become an open wound that the U.S. and others in the region find easy to poke anytime their powerful lobbies deem it necessary to further their regional agenda of aggression and war mongering.
A return to the facts
In my capacity as ambassador, and so far as Covid-related restrictive measures would allow, I have been trying hard to accentuate the factual element in Iran's nuclear program to European diplomats. The IAEA is present in Iran and its inspectors have access under the Additional Protocol to the places they might deem worthy of inspection. All nuclear activities in Iran are declared to the Agency and unfold before the eyes of IAEA inspectors. Besides, in sharp contrast to what the U.S. did on 8 May 2018, in the past two years Iran has had a transparent, verifiable and predictable and reversible course of action in its nuclear program. Let's be clear, though, Iran agreed on a provisional basis to take confidence- building measures as stipulated under the JCPOA. You cannot build confidence forever, neither can such measures be taken for granted!
In the end, I would like to invite the European parties to the JCPOA to play a constructive role and acknowledge the fact that Iran was the victim of Trump administration's policies in the past two and a half years. Secondly, I call upon the EU/E3 not to be part of this securitized discourse on Iran and not to tug at the rhetoric end of this discursive war and take the public opinion and its impact into serious consideration. Pursuing a policy of sanctions and coercion failed in the past and it is doomed to fail in the future as well. Finally, with the upcoming U.S. administration and the talks here or there in Washington about a prospective Biden administration return to the JCPOA it is important to build on this momentum rather than to create obstacles to the diplomatic process.
Prohibition of importing reliable vaccines to Iran
On January 8, 2021, in a televised speech, the Iranian regime's supreme leader Ali Khamenei announced a ban on importing American, British, and French vaccines. He said, "If the Americans had been able to produce the vaccine, this coronavirus scandal would not have occurred in their country, killing about 4,000 people per day. At the same time, they are basically distrusted, and sometimes these vaccines are meant to be tested on other nations."
Officially, the regime puts the coronavirus death toll at 60,000. But, the head of the Tehran City Council, for example, has warned that the regime's statistics only cover the Behesht Zahra Cemetery in Tehran. The Iranian opposition, the National Council of Resistance of Iran (NCRI), has announced that the number of deaths in only half of Iran's cities is at least 200,000 based on hospital and morgue statistics. Therefore, a major catastrophe is unfolding in Iran but it is being intentionally covered up.
The whole world is ordering, obtaining, and freely inoculating the public with reliable and World Health Organization-approved vaccines. "80 countries have provided 7 billion doses of Pfizer vaccine to the public free of charge," said the State-run Jahan-e-Sanat newspaper on December 22, 2020. But, according to Khamenei, "If Pfizer can make the vaccine, why do they want to give it to us?"
Khamenei pulls back the curtains
Khamenei has been behind the "excuses of the regime leaders for refusing to buy the COVID-19 vaccine" and the "delay in buying it" (Jahan-e-Sanat – December 17, 2020). According to Zafar Ghandi, the head of the Medical Council, "the cost of providing the (foreign) COVID-19 vaccine in Iran is less than $200 million, and this is not a number that (the government) cannot provide." So, why is Khamenei opposed to importing reliable vaccines?
Khamenei's objectives
The ban imposed by Khamenei shows that it is of strategic importance to him. The Iranian regime had previously adopted a herd immunity strategy. The Iranian Immunology Association warned Hassan Rouhani that 70 percent of the population would be infected with this strategy, leaving between one and two million dead. The regime calculates that if they can keep the Iranian people preoccupied with the COVID-19 pandemic, their focus will be shifted away from other significant daily concerns, thereby preventing another uprising.
Herd immunity
As long as COVID-19 continues to impact the population, then the poor, who make up more than 70% of society, can no longer resort to mass protests and articulate their demands. According to the regime, these protests, such as the November 2019 uprising, could lead to the regime's overthrow. Khamenei considered the coronavirus a blessing and said that the regime should turn it into an opportunity for Tehran.
Wave of executions and repression
On December 31, 2020, the Deputy Police Chief, Qassem Rezaei, issued an order to the forces under his command, asking them to break the legs and arms of people they arrest. He made these remarks deliberately in public and on air in order to intimidate the population.
In the second week of December alone, 12 people were executed in Iranian prisons after several years of imprisonment. On December 31, three Sunnis were executed in the city of Mashhad. On January 3, three Baluchis were executed after enduring years of imprisonment. In an appalling act that violates all international standards, Mohammad Hassan Rezaei, who was 16 at the time of committing his alleged crime, was executed on December 31. The Iranian regime is one of the few remaining executioners of juveniles in the world.
These hasty executions are meant to control and intimidate the society. The regime, which thought it could contain it with COVID-19, is now using executions to counter the Iranian people's demands.
"The volcano of the hungry "
One regime expert had previously said that "one should be afraid when the volcano of the hungry is no longer silent." In recent months and weeks, young people attacked hundreds of IRGC or Basij and torture centers seeking to overthrow the status quo. Attacks on courts that issue death sentences or ordered the demolition of residences of poor people are among the sites attacked by insurgent youth. The burning of portraits of Khamenei and eliminated Qods Force commander Qassem Soleimani in various cities symbolizes insurgent youth's anger at oppression. It sends a clear message to Khamenei and the Iranian regime that the people want democratic change.
So, will Khamenei survive the eruption of the "volcano of the hungry" despite using COVID-19 and executions to curb potential uprisings? Only time will tell.
Erdogan punches above his weight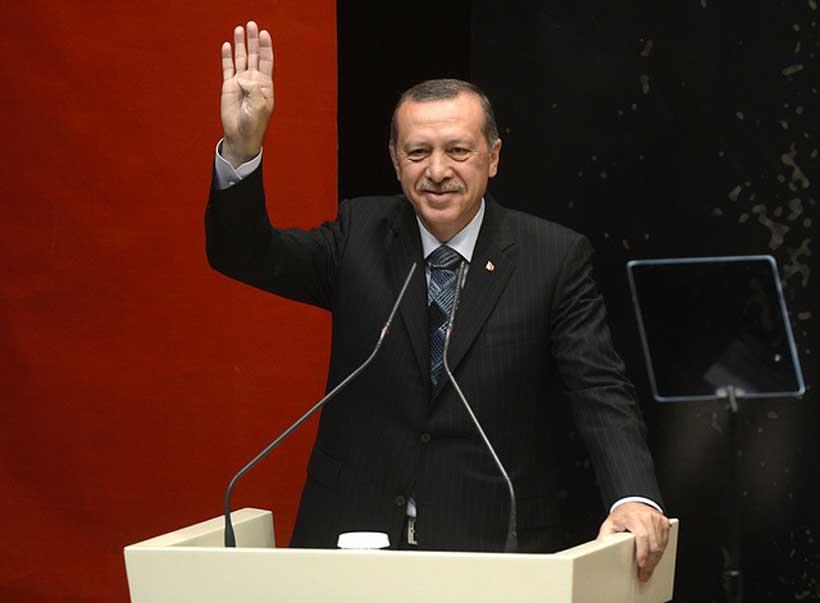 Since months Turkish Lira losing its value and inflation is on the rise, the statistics shows that inflation increased from 8 percent by 17 percent and still climbs. According to the National Statistics Institute-Tüik, inflation jumped by 14.6 since 2020 and 17.84 % from the time when 2019. Turks have lost their reliance on Lira, so that people purchase foreign currency or gold, which in turn caused unemployment and capital fight. When venture capitalists avoid investing, it sparks unemployment subsequently, redundancy brings about less money spending and capital flow, ultimately, poverty and depression takes place.
Erdogan attempted to fix the issue thru his monetary policy and fiscal measures, and he even reshuffled national financial institutions. Erdogan sacked finance minister and head of central bank in hope of deflation and economic recovery.
In order to ameliorate country's Real GDP, Erdogan raised the prime interest rate, doubled gold reserves and began to sell collaterals. Despite Erdogan's monetary measures, Turkish quarterly Nominal GDP signifies price increase and inflation escalation. One has better find the root cause for the economic stagnation in Turkey, in precise sluggish economic developments have not been effected due to fiscal policy, rather Erdogan's politically motivated foreign and interior ambitious policies.
Erdogan's imperialistic political ideology to ottomanize the world has had backlashes, as result most of the regional countries have distanced themselves from Turkey. In order to sponsor such a dogma, Ankara signed an agreement with Moscow to run Turk-stream a natural gas pipeline. Moreover, Erdogan's Ankara launched drilling in offshores of Greek and Cyprus, and signed an exclusive agreement with Tripolis' leadership to get access to the oilfield and natural resources of the country, which nurtured a possible full-scale war between Athens and Ankara. Meanwhile, Erdogan's ambitions caused anger within European Union's leaders, who warned Turkey with penalties and sanctions. Turkey's acquisition of S-400 missile system form Russia not only infuriated its traditional ally the United States but also annoyed its fellows within the NATO club. In the aftermath of the purchase, Trump's administration sanctioned Turkey on 14 December 2020, Ankara was dropped from F35 stealth fighters' project, and the decades-long history of productive defense cooperation between the countries demised.
Erdogan has joined Chinese Belt and Road Initiative, and he recently signed an extradition covenant to deport Uyghurs and Beijing's criticizers to China, whereby they face death penalties and capital punishment. Erdogan's sponsorship of Turkish enunciated minorities not only defamed Turkey in Afghanistan, but also in most of east European countries.
Turkey's military and financial support to HAMAS (Palestinian Radica Islamic Movement) exasperated Israel, which has been in turn counter-productive, triggering face-off between Ankara and Jerusalem. Turkish military intervention in both Azerbaijan and Libya led adversary between Ankara and Moscow. Erdogan's fundamental Islamic hegemony (Muslim Brotherhood) instigated rift between Ankara and Riad and its allies, who sponsor the ideal of Salafism, consequently, most of the gulf countries removed Turkish products from their ranges and excessively complicated Ankara's access to the regional markets. Ankara has recently agreed to finance and train Pakistan's backed mercenaries and militants in Kashmir to fight Indian army in the region, which put Ankara at diplomatic, political and economic standoff with New Delhi.
Erdogan's support to the Muslim Brotherhood in Egypt ramified Ankara from Cairo, which minimizes Turkish entree to Suez-Canal. Accordingly, Erdogan has drawn a political, military and economic buffer zone all around the country.
If we put all pieces together, it will eventuate a conclusion that Erdogan punches above his weight. Erdogan's monetary policy and populistic dogma cannot handle Turkey's grimy economic situation and inflation, relatively a profound strategic shift in policy within internal and external realms of the country can rescue Ankara from total collapse.
Additionally, thru populist rhetoric and national-populism, he hits below the belt. Since Turkish lethargic economy cannot bear the burden of neo-ottmanism and tans-national Islamic fundamentalism as well as cross-border terrorism.