Bitcoin as a National Currency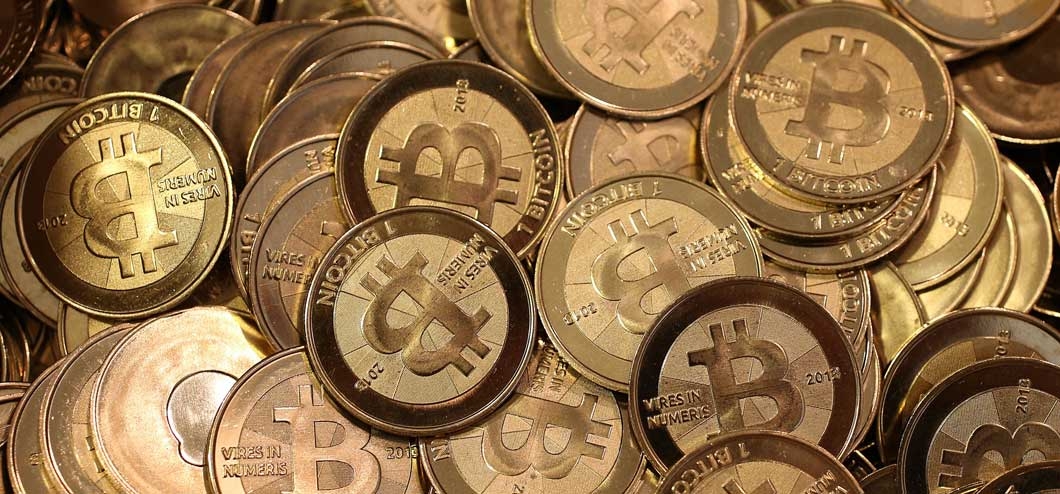 In recent months, Bitcoins have been all the rage especially as the crypto-currency has begun to climb in value. The spike has once again shone a light on the digital currency as a potential alternative to fiat currencies, which currently is witnessing all kinds of volatility thanks to Brexit, central banks' thirst for printing, and massive deficit spending. While many investors see a positive future for the alternative currency, the true test of Bitcoin will be if a nation adopts the currency. The adoption of Bitcoin as a national currency will bring with it a plethora of financial securities but at the cost of eliminating the ability of central banks to print currency endlessly.
What is it?
Bitcoin was born out of a desire for online payments to be conducted among peer to peer systems with the elimination of a third party or middleman such as Paypal. Since its inception, Bitcoin has evolved into a myriad of entities ranging from being an investment vehicle, digital currency, community, and more importantly, the potential to be an alternative monetary system. It's in this last point where Bitcoin's greatest potential lies, if the trend continues; it could forever change how people and government conduct business.
Is it Money?
Despite making headlines, Bitcoin is still unknown to many. A study conducted by the Coin Center has found that 2/3 of Americans have no knowledge about the digital currency and of those that did know, 80% never have used it. This is one of the major impediments for Bitcoin in its quest to become an established currency. When Bitcoins are mentioned, the primary concern for people is whether or not it is money? Many people think of it more as a credit than actual currency such as Dollars, the Euro, Rubles, etc. In order to better understand if Bitcoins are money, one must understand how money is defined. Money is primarily defined by the following characteristics:
Durability – Be able to withstand wear and tear. Thanks to technology, Bitcoin as a digital unit of currency can, in theory, last into perpetuity.
Divisible – Ability to divide into small units allowing consumers to purchase products at any price. Bitcoin is more divisible than any existing currency, allowing users to go into thousandths place for a transaction, if need be.
Scarce – Must be limited and not so easily obtained. Unlike fiat currency, which is not capped and can be printed endlessly (as it is now around the world), Bitcoin production is capped at 21 million, at which point no more will be produced. This fact alone makes Bitcoin more stable than gold which is not firmly capped and supplies remain somewhat unbounded depending on mining activity.
Portable – Is it easy to carry? Due to its digital nature, Bitcoins can be carried on phones, tablets or computers anywhere and anytime.
Acceptability – Must be widely accepted as a medium of exchange. This is currently one of the uphill battles for Bitcoin. It is gaining momentum globally but as a relatively new currency, it needs to continue to increase its recognition. Nevertheless, relative to many minor currencies of weaker economic nations, Bitcoins appear to be accepted more so.
Stability– The value of the currency must remain relatively constant over long periods of time. As a new currency with few investors, Bitcoins liquidity is more volatile due to the effect of every transaction on the digital currency's price, but with time this issue will subside as more investors and users partake into the currency decreasing its precariousness. In addition, the upper cap of Bitcoin production will serve as an anchor for price stability due to the fact that no more can be created. In theory, this parameter would invalid many national currency, if not all. The US Dollar, perhaps one of the most trusted and strongest currencies, has lost almost 100% of its value in the last several decades.
Thus, by the six generally accepted measures defining a currency as money, Bitcoins appears to fit the mold.
Lessons Learned
The 2008 financial crash as well as the economic uncertainty that has followed in the past decade has caused many to begin questioning the financial systems and philosophies that govern them around the world. As a result, shifts to populist leadership have begun to take root in many countries as well as the call for overhauling their respective economic systems. The confidence crisis will not be solved by any one leader or system but rather how money is handled in these respective countries. Under the current global monetary system, established in Bretton Woods and its subsequent modifications, all the nations in the world have fiat currencies. Fiat currencies are monies that are backed by the promise of the government that issues it and nothing else. This greatly diverges from what use to be practiced where currency was anchored to some tangible commodity that had an intrinsic value such as gold and/or silver. The root cause, albeit perhaps a simplified explanation herein, of many economic crises is due to use of fiat currency. Fiat currencies are not secured to anything, thus allowing central banks to scheme for ways to "alter" its value. Their tools of choice are printing more and using the additional money created out of thin air to "eliminate" any debt and deficit spending but such free reign to produce money comes at a dire consequence; devaluation or inflation. Inflation is an indirect tax on a nation's population. Unrestricted spending leads to massive currency printing, which eventually is paid for by the citizens through inflation that can go unchecked sometimes as history has demonstrated in Weimar Germany, Zimbabwe, and now Venezuela, to cite a few extreme cases.
Enter Bitcoin. The implementation of Bitcoin as a national currency will yield immense benefits for a nation over time. While many countries dread ceding financial authority of their currency, the benefits of Bitcoin implementation as national currency will outweigh the costs for all countries but especially third world nations with smaller economies. Most economies around the world ultimately operate based on the consumer's confidence, which has been eroding ever since the 2008 financial downturn. Bitcoin remedies the issue of public trust in the economic system. With smaller nations, the adoption of Bitcoin will allow them to restore not only their public's confidence but attract foreign investments because there is a source of stability in the country; business loves stability. No longer can a nation's currency be devalued by social welfare, war, debt, or redistribution of wealth especially to help ensure political ambitions. But pursuing such a policy does not come without costs. A national adoption of Bitcoin renders a nation impotent when it comes to the ability to control reserves, printing additional currency, or any other type of monetary policy.
Such surrender of financial ability forces a paradigm shift for governments in how they operate. The ultimate benefit is for a nation's citizen, government can no longer squander hard earned tax money on fruitless projects, redistribution to other segments of society in order to secure votes and influence, and send money to finance projects for corporate or foreign allies at the cost of running up the national debt with no remorse. Legislators complacent in the status quo system view the separation of currency and state as anathema to the concept of government due to the fact that it reduces their ability to carry out spending, sometimes massively, without checks. In addition, the thought of such a radical departure is only viewed as such due to the fact that nations were technologically unable to do so until now thanks to the advancement in computing as well as blockchain technology.
The adoption of Bitcoin as an official currency by any nation actually demonstrates that government's adherence of fiduciary responsibility to its citizens. In doing so, a government handicaps itself in being able to run to the printing press and debase their currency all the while reducing citizen's wealth through inflation. Instead, the government returns to what it should be doing, which is justify every item in a budget as well as balance it. This in itself will cause a government to become more transparent and reduce corruption greatly as well as strengthen democracy.
Challenges
Perhaps the biggest challenge will be the ability of government to borrow. This will hamper economic growth due to the fact that government and business have become acclimated to artificial growth by the government increasing its debt holdings especially in recent decades, therefore creating economic expansion that was never wholly justified or possible without careless financial management. This shift will have a detrimental effect on citizens and nations alike.
Another downside to an adoption of Bitcoin by one or a few nations is the surrender of a powerful weapon, devaluation of currency. The continual back and forth bickering between the US, China, EU, etc. about currency devaluation is only possible when central banks control a fiat currency, once a nation surrenders that ability, they are no longer able to fight on equal footing against a fiat currency-based nation. This could have negative effects in the interim for such a nation's industries when it comes to exporting goods. Finally, the establishment of Bitcoin will have a large effect on the concept of credit as is known in its current form. Markets will need to devise a new way for credit creation in a world absent of fiat currency and what it means to have credit.
Conclusion
As Bitcoin continues to grow in popularity and garner more attention by investors, everyday users and even politicians, the inevitable reality of Bitcoin becoming a national currency is on the horizon. Such a currency contains the potential to prevent the financial roller coaster that is being observed in nations such as Venezuela and Zimbabwe. Yet, in the interim, early adopters will face many challenges and impediments as they transition into a Bitcoin-based monetary system but such bumps will pay off in the long term.
Blue Economy and the opening of new horizons in Bangladesh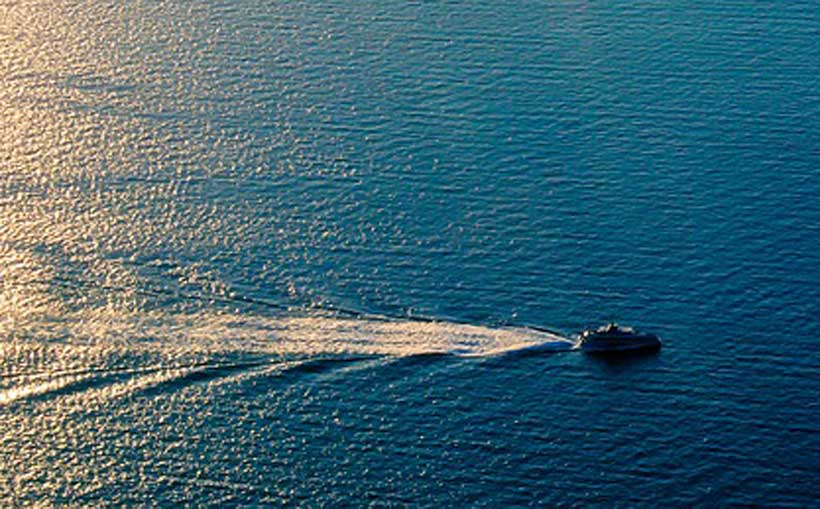 The sea is called the lungs of the earth. The land beneath the sea is a world full of diversity and abundance of life. Professor Gunter Pauli, an Australian citizen, gave the first idea of ​​the huge economic potential. In 2010, at the invitation of the United Nations, the idea of ​​formulating an environmentally friendly sustainable economic framework was expressed in his speech.
Blue economies are the water resources of the oceans, the resources of the oceans and the economies that surround the oceans. Blue Economy means the color of the sea is blue. That is why the sea-centric economy is called Blue Economy. The main components of Blue economy are mineral resources, water resources, transportation services, energy resources, tourism industry etc. The planned use and sustainable development of these will bring huge potential to the maritime economy. Like other countries in the world, Bangladesh will be able to use its marine resources for economic development.
Bangladesh has already established absolute sovereignty and sovereignty over 1,17,173 square km of waters from the International Court of Justice (ICJ) on March 14, 2012 over the dispute over the Bay of Bengal with Bangladesh and Myanmar through historic sea conquest. The mineral resources of the Bay of Bengal in the south of our country are not found in any other sea or bay in the world and it is said that whoever controls the Bay of Bengal will control the whole of South Asia. That is why the superpowers are trying to occupy the Bay of Bengal.
Blue Economy is becoming more and more popular in the world at present. By 2050, the world's population will be about 950 million. We have to lean towards sea resources as we are forced to provide food to this huge population. The developed nations of the world are already harnessing marine resources and increasing their economic growth. Ninety percent of Indonesia's national economy is dependent on the sea, and the government has already taken steps to ensure that, if implemented successfully, the value of resources extracted from the sea would be 10 times the budget. Australia currently earns 44 billion from their marine resources. Now the question is what are the future prospects of blue economy in the dark bay of maritime resources of Bangladesh, how will Bangladesh be able to create employment through blue economy and what will be the future economy of Bangladesh ??
There is a gulch like area in the Bay of Bengal in Bangladesh, which is about 6 km long and is known as a fish sanctuary. There are 450 species of fish, 337 species of snails and oysters, 6 species of turtles, 36 species of shrimps, 10 species of dolphins and 5 species of lobsters in the Bay of Bengal. These include the economic demand for snails, snails, shellfish, crabs, octopuses, and sharks, and are widely considered as food in many countries. There are also marine weeds, creepers, shrubs. Medicinal weeds from the Bay of Bengal are processed to make medicines for various diseases and among these weeds, Espirulina is the most valuable which is consumed as food in China, Japan and various European countries. It is possible to make different types of sauces, bitumen, etc. from marine fish with food, fish oil, which will result in employment and earn huge amount of foreign exchange. There is also a lot of demand for tuna fish in the Bay of Bengal.
According to the Bangladesh Atomic Energy Commission, the total mineral reserves in the beach sand are 4.4 million tons. Of this, the actual stock is 16 lakh 44 thousand tons. Out of 16 types of minerals in the Bay of Bengal, there is a possibility of extraction of 1 million tons of mineral sand in 13 places. Molybdenum, manganese, crust, copper, lead, zinc, sulfide are found in the deep sea floor and raw material clays of cement industry have been found 30 to 60 km deep in the bottom of the sea. Monazite is a very valuable substance in mineral sands and is used in atomic bombs and nuclear reactors. At the bottom of the Bay of Bengal there are ores called manganese edible, phosphorus deposits, polymetallic sulfide. These ores refine rare metals, including cobalt and lead, and can be used in shipbuilding and chemical plants. There are also gems, pearls, gold, silver, corals and other precious gems.
Precious metals uranium and thorium have been found in the deep and shallow seas of the Bay of Bengal. It is expected that 1-5 metric tons of salt will be exported if advanced technology is used in the production of good commercial salt along the coast. Black gold is found in Maheshkhali, Teknaf, Nijhum Island, Kuakata in Cox's Bazar which is affecting our economy.
There is darkness in the gas field in the Bay of Bengal. There are 200 trillion cubic feet of gas reserves in 23 blocks of the Bay of Bengal from which crores of rupees can be earned.
There is potential tourism industry around the Bay of Bengal. Various industries will be formed around this industry and there will be huge employment. Millions of tourists will flock to enjoy the natural beauty of the Bay of Bengal.
There is a possibility of increasing international trade through the Bay of Bengal. Bangladesh is already building international standard ships and exporting them abroad and at present Bangladesh is in the 3rd position in ship exports. The ship breaking industry is also gaining popularity in the world.
Businesses can be expanded locally and internationally through the resources extracted from the sea. The demand for local products in Cox's Bazar and Kuakata markets is high among tourists. Demand for this specialty has grown significantly as a result of recent corporate scandals.
The Blue Economy is not only the expansion of the ocean economy, but also the opening up of eco-friendly new horizons by mitigating the risks of climate change. In addition, the role of the sea in poverty alleviation, increase in capital flows, investment-friendly environmentally friendly infrastructure development, reduction of unemployment, job creation, elimination of regional and gender disparities and sustainable development is immense. About 80 percent of human food and livelihoods and world trade is handled by sea.
It is possible to implement the Blue economy by making proper use of the resources of the Bay of Bengal in Bangladesh. The Bay of Bengal is considered as the "mine of gems" of Bangladesh. The Bay of Bengal, the heart of South Asia, is of great commercial importance as it is easy to communicate with different countries. The Government of Bangladesh has already set up an "Oceanographic Research Institute" in Cox's Bazar district to take the Blue economy forward. Again, maritime economy has been given priority in the master plan of Bangladesh Delta Plan-2100. The Blue Economy Cell was formed in 2014. Therefore, with the proper utilization of the resources at the bottom of the Bay of Bengal, the wheel of Bangladesh's economy will turn and the future has bright aspects.
Fashion Week & Sustainability
Fashion is always fun and constantly evolving. Old fashion styles are still being popular and new trendy styles are being designed and distributed in the market every day. We can also see people wearing various types of fashion styles starting from business wear, casual, retro to streetwear, etc in everyday life. The personality and the culture reflect the fashion style of a person. Although we shouldn't judge the personality of a person based on the fashion style, the social status and personality of people can be perceived more or less from the way they style themselves like;" You are what you wear". Indeed, fashion plays a vital role in the culture, society as well as in economy. France, Italy, UK, and so on have been using fashion ad a soft power which is one of the essentials for economic growth.
The successful "Fashion Week" events from the fashion capitals and their influence on the current and upcoming fashion trends have proved the reputation of the fashion industry. The original fashion week which was initially named " Press Week" was started in New York City in 1943. Then, in 1984, London Fashion Week was organized by the British Fashion Council and became the first fashion show with live broadcasting. After that, the London Fashion week was followed by the Milan Fashion week arranged by the National Chamber for Italian Fashion which presented the luxurious Italian designer brands. In 1933, the French Fashion Federation organized the Paris Fashion Week which is famous for the "haute couture". Later the Miami Fashion Week was started in 1989, then discontinued and continued again in 2005. Unlike the other big four fashion weeks, the Miami Fashion week showcases the swimwear brands around the world and is usually held before the big four fashion week events.
Fashion Weeks are being held twice a year, usually in February and September, and divided into spring/summer and fall/winter to showcase seasonal collections. During the fashion week, London, New York City, Milan, Paris, and Miami which are regarded as the international fashion capitals, designers from famous luxury brands present their upcoming collections on the runway. The luxury brands also hire popular celebrities as brand ambassadors and attract buyers and fashionistas around the world. The fashion industry has a great impact on the economy. According to the statistics of Women's Wear Daily, the fashion week created a total of $887 million with approximately 232,000 participants in more than 500 shows. Fashion Weeks are concentrated on sustainability lately. Hence, in London Fashion Week for this season, designers combine sustainability to their collections. Moreover, In New York Fashion Week 2021, we can see the sustainable designs but still, there are criticisms evolving that event is not sustainable enough because not all designers follow sustainability aspects. Also, recent Milan Fashion had the latest designs from brands like Max Mara, Genny, and so on, which align with sustainable rules. Likewise, in Paris Fashion Week,brands like Chloe, Stella McCartney, etc present their designs align with the values of sustainability but other big-name brands can't able to integrate sustainable facts into their brands. Based on a recent McKinsey report, the fashion show which lasts for 10 to 15 minutes costs around $1 million. But the number of profits from the fashion week exceeds that amount. According to Fashion United's calculations, New York Fashion Week, leading all the Fashion Weeks, earned 540 million euros per fashion week.
Although generating abundant profits, some brands are lacking to integrate sustainability and hence, the whole Fashion Week event couldn't shift towards sustainability. The brands are only focusing to maximize their profits. They constantly produce trendy fashions and attract the consumers to buy each and every latest product. Honestly, sustainability can increase the cost of production, so most brands couldn't shift to sustainable production. As a result, the brands neglect their impact on the environment such as carbon emissions, massive amount of water consumption, pollution of rivers and streams etc as well as their impacts on the society like labor exploitation etc.
However, the "Degrowth" theory which emphasizes on reduction of production, consumption and shifting the priority of the society based on sustainability seems to be usable for the brands to approach sustainability. Based on the degrowth, the lesser the production, the lesser the consumption. Sustainable products have better quality and long life which makes the consumers spend less on unnecessary purchases. On the other hand, designer brands also have limited products and are usually sold out before they create other seasonal collections. The quality of the designer brands has a great reputation and are useable for a long time. So, some might argue that they are different from fast fashion brands. In reality, the supply chain and source of raw materials of some designer brands are unknown and the companies don't even have transparency about the wages of the workers in the factories. Some brands even had a history of labor exploitation in their supply chain. For this reason, it is questionable that if sustainability and profitability coexist. Indeed, there are various ethical brands for instance; Stella McCartney, Levi's, Patagonia, and so on, that are committed to advocating for sustainability and produce eco-friendly products only.
Sustainability means "meeting the needs of the present without compromising the ability of future generations to meet their own needs". Thus, we have to take accountability to reduce environmental impacts while creating values according to the triple bottom line -people, planet, and profit. The fashion industry accounts for 2% of the global GDP and is one of the biggest industries globally. Being the growing industry, it has the responsibility for transparency and sustainability, thus, even all the famous Fashion Events around the world are trying to showcase sustainable fashion and influence the consumers. In addition, Fashion Events that are focused on sustainability have emerged in Asia as well as in ASEAN. Hence, ASEAN still has the best opportunity to create a 100% sustainable fashion industry globally.
An Uneven Recovery: the Impact of COVID-19 on Latin America and the Caribbean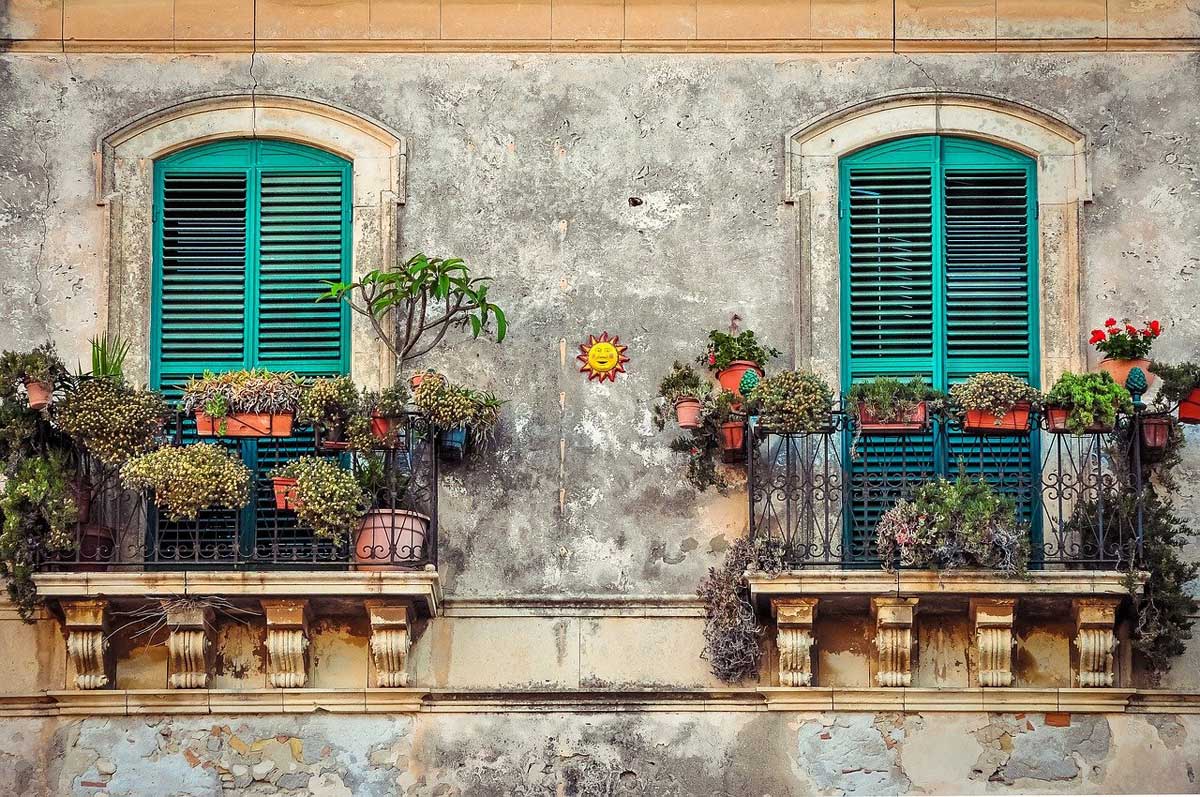 Employment rates in some Latin American and Caribbean countries have experienced a relative recovery, although in most, rates fall short of pre-pandemic levels. The quality of available jobs has also declined, as has the number of hours of paid work per week, according to data from a new survey by the World Bank and the United Nations Development Program (UNDP).
The High-frequency Phone Surveys, the second phase of which was implemented this year in 24 countries of the region, provides a snapshot of families' well-being and their perceptions regarding the crisis. The goal is to take the pulse of the region and measure the impacts of the pandemic in key areas such as the labor market, income and food security, gender equality, and household access to basic services, such as education, health (including the COVID-19 vaccine), Internet connectivity and digital finance. The survey took a representative sample of the population aged 18 and over with access to a telephone in each country.
"The COVID-19 pandemic underscored the pre-existing inequalities in the region, where the most vulnerable and poorest groups have been disproportionately affected," said Luis Felipe López-Calva, UNDP Regional Director for Latin America and the Caribbean. "This survey allows us to take the pulse of the region and propose evidence-based solutions."
"The pandemic severely impacted millions of families in the region," said Carlos Felipe Jaramillo, World Bank Vice-president for Latin America and the Caribbean. "These surveys we present today are crucial for obtaining current data on the scope of the crisis and for recommending informed measures to help improve the quality of life in our countries."
Survey results demonstrate that the crisis particularly affected women, both because of the stronger initial impact on them and their slower labor market recovery. Mothers of young children (aged 0 to 5 years) have been most affected. In fact, a year and a half after the onset of the crisis, women are twice as likely as men to be unemployed owing to the pandemic. This situation is exacerbated by an increase in women's household responsibilities, including supervision of children in remote education, and a higher incidence of mental health problems.
For the region as a whole, the employment rate stood at around 62 percent, almost 11 percentage points below the pre-pandemic level. Employment rates surpassed pre-crisis levels only in Guatemala, Nicaragua and El Salvador.
Moreover, formal employment fell 5.3 percent in the region while self-employment grew 5.7 percent, and the proportion of workers employed in small businesses (maximum of four workers) increased by 8 percent. These figures point to a deterioration in the quality of available employment. Even among the employed population, regional survey results identified a decrease in weekly hours of paid work, from 43 to 37, confirming this negative trend.
The survey data found that 28 percent of people employed before the pandemic lost their jobs, and more than half (17 percent) of those with a job before the pandemic have left the labor force. These impacts disproportionately affected women with young children: 40 percent of female workers over 18 with children aged 0 to 5 years lost their pre-pandemic job, compared to 39 percent of women in general and 18 percent of men.
The pandemic had a greater impact on less educated workers (both men and women). Thirty-five percent of those with a primary education or less lost their job during the pandemic, as did 28 percent of employees with a secondary education. Approximately 19 percent of individuals with a tertiary education became unemployed.
Survey data revealed that as a consequence of labor market setbacks, just over half of the households in the region have not yet managed to recover their pre-pandemic income levels. This situation occurred despite government efforts to help families through direct transfer programs and other benefits. Approximately 38 percent of survey respondents had received emergency cash transfers.
The survey demonstrated that food insecurity still affects 23.9 percent of households in Latin America and the Caribbean. This figure is almost double that reported by households prior to the pandemic — 12.8 percent. However, most countries have improved in this area with respect to the levels observed in June 2020.
Results also demonstrated that more than a year after the onset of the crisis, 86 percent of school-age children and youth receive some type of education (face-to-face or remote). However, figures vary widely across countries: in Guyana and Guatemala, it is 64 percent while in Peru and Chile, it reaches 95 and 97 percent, respectively. Additionally, education coverage falls below pre-pandemic levels in the countries surveyed. Just under a quarter of students in the region attended face-to-face classes.
Access to health services improved significantly. However, the percentage of unvaccinated people remains high in some countries. Eight percent of the regional population has not been vaccinated or is not willing to receive a vaccine. This percentage is especially high in the Caribbean: 60 percent in Haiti, 49 percent in Jamaica and 43 percent in Saint Lucia and Dominica.
Finally, according to the survey results, the use of mobile banking and online transactions (e-commerce) rose sharply during the pandemic. The use of digital payments also increased — currently, 26 percent of survey respondents said they used mobile wallets. The highest increases were among the rural population, the population over age 55 and those with low levels of education (primary or less).