Bitcoin as a National Currency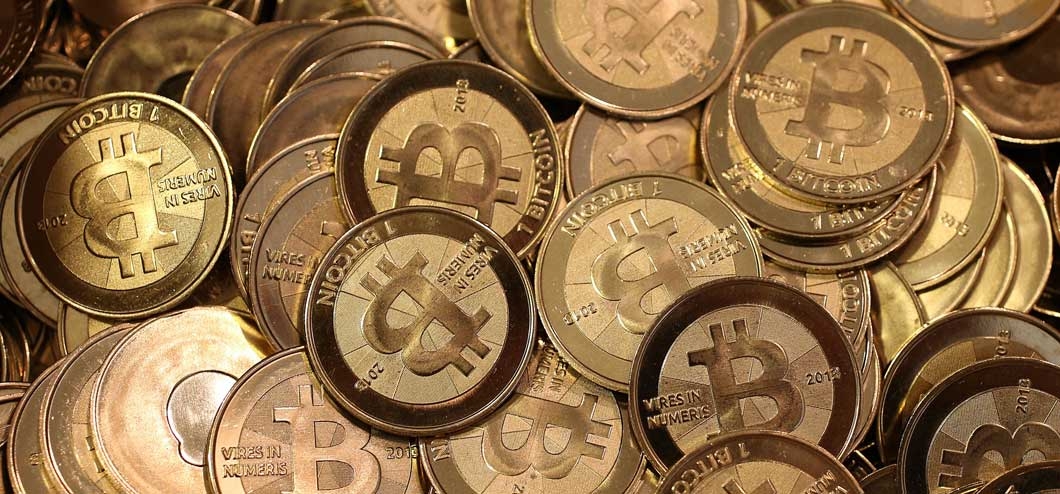 In recent months, Bitcoins have been all the rage especially as the crypto-currency has begun to climb in value. The spike has once again shone a light on the digital currency as a potential alternative to fiat currencies, which currently is witnessing all kinds of volatility thanks to Brexit, central banks' thirst for printing, and massive deficit spending. While many investors see a positive future for the alternative currency, the true test of Bitcoin will be if a nation adopts the currency. The adoption of Bitcoin as a national currency will bring with it a plethora of financial securities but at the cost of eliminating the ability of central banks to print currency endlessly.
What is it?
Bitcoin was born out of a desire for online payments to be conducted among peer to peer systems with the elimination of a third party or middleman such as Paypal. Since its inception, Bitcoin has evolved into a myriad of entities ranging from being an investment vehicle, digital currency, community, and more importantly, the potential to be an alternative monetary system. It's in this last point where Bitcoin's greatest potential lies, if the trend continues; it could forever change how people and government conduct business.
Is it Money?
Despite making headlines, Bitcoin is still unknown to many. A study conducted by the Coin Center has found that 2/3 of Americans have no knowledge about the digital currency and of those that did know, 80% never have used it. This is one of the major impediments for Bitcoin in its quest to become an established currency. When Bitcoins are mentioned, the primary concern for people is whether or not it is money? Many people think of it more as a credit than actual currency such as Dollars, the Euro, Rubles, etc. In order to better understand if Bitcoins are money, one must understand how money is defined. Money is primarily defined by the following characteristics:
Durability – Be able to withstand wear and tear. Thanks to technology, Bitcoin as a digital unit of currency can, in theory, last into perpetuity.
Divisible – Ability to divide into small units allowing consumers to purchase products at any price. Bitcoin is more divisible than any existing currency, allowing users to go into thousandths place for a transaction, if need be.
Scarce – Must be limited and not so easily obtained. Unlike fiat currency, which is not capped and can be printed endlessly (as it is now around the world), Bitcoin production is capped at 21 million, at which point no more will be produced. This fact alone makes Bitcoin more stable than gold which is not firmly capped and supplies remain somewhat unbounded depending on mining activity.
Portable – Is it easy to carry? Due to its digital nature, Bitcoins can be carried on phones, tablets or computers anywhere and anytime.
Acceptability – Must be widely accepted as a medium of exchange. This is currently one of the uphill battles for Bitcoin. It is gaining momentum globally but as a relatively new currency, it needs to continue to increase its recognition. Nevertheless, relative to many minor currencies of weaker economic nations, Bitcoins appear to be accepted more so.
Stability– The value of the currency must remain relatively constant over long periods of time. As a new currency with few investors, Bitcoins liquidity is more volatile due to the effect of every transaction on the digital currency's price, but with time this issue will subside as more investors and users partake into the currency decreasing its precariousness. In addition, the upper cap of Bitcoin production will serve as an anchor for price stability due to the fact that no more can be created. In theory, this parameter would invalid many national currency, if not all. The US Dollar, perhaps one of the most trusted and strongest currencies, has lost almost 100% of its value in the last several decades.
Thus, by the six generally accepted measures defining a currency as money, Bitcoins appears to fit the mold.
Lessons Learned
The 2008 financial crash as well as the economic uncertainty that has followed in the past decade has caused many to begin questioning the financial systems and philosophies that govern them around the world. As a result, shifts to populist leadership have begun to take root in many countries as well as the call for overhauling their respective economic systems. The confidence crisis will not be solved by any one leader or system but rather how money is handled in these respective countries. Under the current global monetary system, established in Bretton Woods and its subsequent modifications, all the nations in the world have fiat currencies. Fiat currencies are monies that are backed by the promise of the government that issues it and nothing else. This greatly diverges from what use to be practiced where currency was anchored to some tangible commodity that had an intrinsic value such as gold and/or silver. The root cause, albeit perhaps a simplified explanation herein, of many economic crises is due to use of fiat currency. Fiat currencies are not secured to anything, thus allowing central banks to scheme for ways to "alter" its value. Their tools of choice are printing more and using the additional money created out of thin air to "eliminate" any debt and deficit spending but such free reign to produce money comes at a dire consequence; devaluation or inflation. Inflation is an indirect tax on a nation's population. Unrestricted spending leads to massive currency printing, which eventually is paid for by the citizens through inflation that can go unchecked sometimes as history has demonstrated in Weimar Germany, Zimbabwe, and now Venezuela, to cite a few extreme cases.
Enter Bitcoin. The implementation of Bitcoin as a national currency will yield immense benefits for a nation over time. While many countries dread ceding financial authority of their currency, the benefits of Bitcoin implementation as national currency will outweigh the costs for all countries but especially third world nations with smaller economies. Most economies around the world ultimately operate based on the consumer's confidence, which has been eroding ever since the 2008 financial downturn. Bitcoin remedies the issue of public trust in the economic system. With smaller nations, the adoption of Bitcoin will allow them to restore not only their public's confidence but attract foreign investments because there is a source of stability in the country; business loves stability. No longer can a nation's currency be devalued by social welfare, war, debt, or redistribution of wealth especially to help ensure political ambitions. But pursuing such a policy does not come without costs. A national adoption of Bitcoin renders a nation impotent when it comes to the ability to control reserves, printing additional currency, or any other type of monetary policy.
Such surrender of financial ability forces a paradigm shift for governments in how they operate. The ultimate benefit is for a nation's citizen, government can no longer squander hard earned tax money on fruitless projects, redistribution to other segments of society in order to secure votes and influence, and send money to finance projects for corporate or foreign allies at the cost of running up the national debt with no remorse. Legislators complacent in the status quo system view the separation of currency and state as anathema to the concept of government due to the fact that it reduces their ability to carry out spending, sometimes massively, without checks. In addition, the thought of such a radical departure is only viewed as such due to the fact that nations were technologically unable to do so until now thanks to the advancement in computing as well as blockchain technology.
The adoption of Bitcoin as an official currency by any nation actually demonstrates that government's adherence of fiduciary responsibility to its citizens. In doing so, a government handicaps itself in being able to run to the printing press and debase their currency all the while reducing citizen's wealth through inflation. Instead, the government returns to what it should be doing, which is justify every item in a budget as well as balance it. This in itself will cause a government to become more transparent and reduce corruption greatly as well as strengthen democracy.
Challenges
Perhaps the biggest challenge will be the ability of government to borrow. This will hamper economic growth due to the fact that government and business have become acclimated to artificial growth by the government increasing its debt holdings especially in recent decades, therefore creating economic expansion that was never wholly justified or possible without careless financial management. This shift will have a detrimental effect on citizens and nations alike.
Another downside to an adoption of Bitcoin by one or a few nations is the surrender of a powerful weapon, devaluation of currency. The continual back and forth bickering between the US, China, EU, etc. about currency devaluation is only possible when central banks control a fiat currency, once a nation surrenders that ability, they are no longer able to fight on equal footing against a fiat currency-based nation. This could have negative effects in the interim for such a nation's industries when it comes to exporting goods. Finally, the establishment of Bitcoin will have a large effect on the concept of credit as is known in its current form. Markets will need to devise a new way for credit creation in a world absent of fiat currency and what it means to have credit.
Conclusion
As Bitcoin continues to grow in popularity and garner more attention by investors, everyday users and even politicians, the inevitable reality of Bitcoin becoming a national currency is on the horizon. Such a currency contains the potential to prevent the financial roller coaster that is being observed in nations such as Venezuela and Zimbabwe. Yet, in the interim, early adopters will face many challenges and impediments as they transition into a Bitcoin-based monetary system but such bumps will pay off in the long term.
Biden should abolish corporate tax for small business, and make Big Tech pay what they owe instead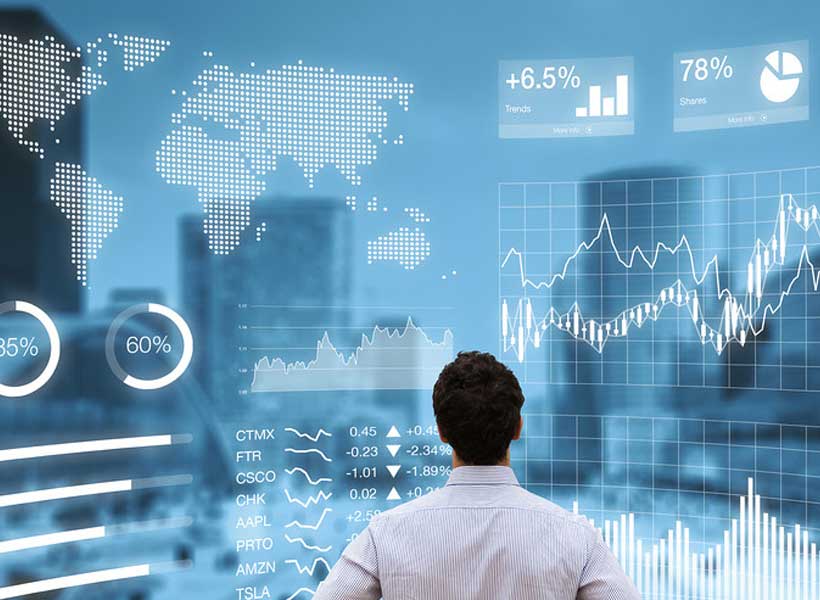 If Biden wants to increase tax revenue, create jobs and protect the American Dream, he should abolish corporate income tax for startups and small businesses.
In America, mom and pop businesses pay the same tax rate as multinationals. Individual income tax has seven tax rates, depending on how much an individual has made. We need the same system for corporate income tax, instead of a flat rate that strangles small businesses. Small businesses that are essential for our post-pandemic recovery.
For companies to pay their fair share of tax, corporate tax rates need to be fair. Individuals have a progressive tax system – the more you earn, the higher rate you pay – but for companies it is a flat rate. That's not fair, especially when the US, like many countries, is committed to the idea of corporate personhood: that a corporation is a legal person.
For small businesses – which are the majority of American businesses – there is really no difference between corporate and individual income. If the mom and pop store does well, so do Mama and Papa. This is what makes the current system even more unfair.
The inherently fair idea of progressive taxes (where the more you earn, the higher rate you pay) has deep roots in Western civilization. The famous economist Adam Smith wrote about this concept centuries ago. Even John Locke, a man who famously hated taxes, was in favour of progressive taxation. The idea originates in Ancient Greece and in the arguments of Aristotle and is intimately linked with democracy itself.
We can all agree that this makes sense for individuals. So why does this same principle not apply to business? I think it should, especially because I believe every individual has an entrepreneur within them. Anyone can – and should – be a CEO, a builder of opportunity and wealth. But government policies have to encourage that, and protect capitalism from the threat of increased social divides.
Two individuals, Elon Musk and Jeff Bezos now have more wealth than the bottom 40% of Americans. The share of total wealth of the upper class in the US has increased from 60% to 79% in the last 40 years, while the lower class share has decreased from 7% to 4%, and the middle class's share has dropped from 32% to 17%.
This doesn't mean that we shouldn't aim to raise more corporate taxes – we should. Out of $3.46 trillion revenue income realized by the US government only about $230 billion or close to 6.6% was contributed by corporates.
Some corporates can afford to pay more – especially Big Tech, because they don't even pay the low flat rate they should be paying. In the UK, for example, Amazon paid £293 million in tax, even though it made £13.73 billion in sales in 2019 or about 2%. This is in stark contrast to the 21% corporation tax it is supposed to pay.
We need more fairness, to protect true capitalism. Fairness isn't just a socialist value, it is about providing equal opportunity for all citizens to prosper through wealth creation.
It's unfair that those small businesses and start-ups end up paying proportionally more than their multi-national counterparts. But this is also economically stifling: Instead of allowing founders the space to breathe, grow and make new hires, they are faced with big, strong competitors who pay effectively lower taxes (because they can afford the best tax attorneys).
The American Dream is predicated on the idea that one can start a new business, work hard and be the master of his or her own destiny. A regressive corporate tax policy, which we have now, flies in the face of this ideal.
In 2020, 804,398 new businesses were started in the US. We have to give these businesses a fair opportunity to grow. By taxing them at the first hurdle, we stifle the chance of the next Facebook and Google being born, which could equally lead to much less tax revenue down the line.
Lowering, or abolishing, start-up business tax can counter-intuitively increase tax revenue for the federal government in the long-term.
More importantly, it can remind us what America is really about, and bring our communities and generations together at a time when we need unity, growth and innovation more than ever before.
Role of WTO in Regularization of International Trade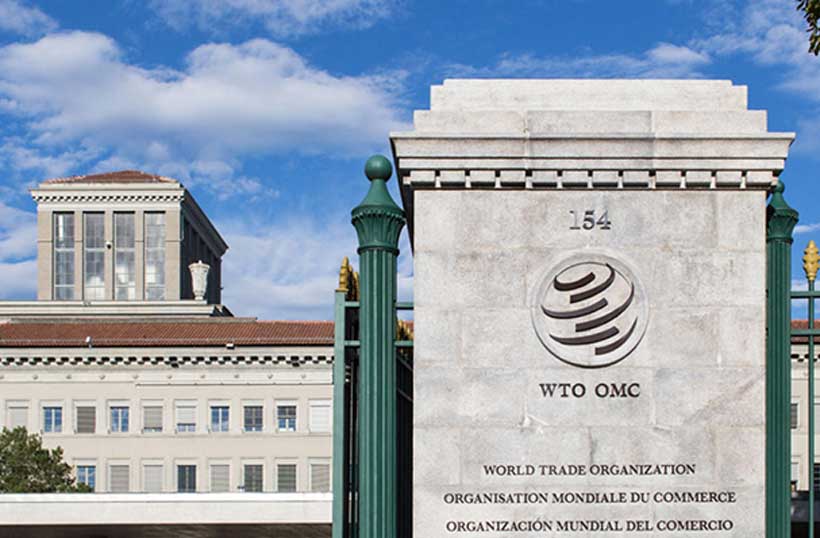 International trade is one of the main features of the globalized world and global economy. There it needs also a well-organized institutional mechanism to regulate it. World Trade Organization is an international organization established in 1995, whose main objective is to facilitate trade relations among its member countries for their mutual benefits. Currently 164 states are its members. The activities and works of WTO are performing by a Secretariate of about 700 staff located in Geneva, Switzerland, led by the Director General. English, Spanish and French are the official languages of World Trade Organization. The annual budget of WTO is about 180 million dollars.
Since its creation it is playing an important role in the regularization of international trade. It offers a forum and facilitation for negotiating trade agreements in order to reduce the barriers in the way of smooth international trade among member countries. Thus, the role of this organization is playing very important role in the regularization of international trade which is contributing to economic development and growth of member countries in this globalized world. The World Trade Organization also offers an institutional structure and legal framework for the execution and supervising of the international trade related agreements which are very helpful in regularization of international trade. It also settles disputes, disagreements and conflicts occurring during the interpretation and execution of the components of the international agreements related to international trade. During the past 60 years, the World Trade Organization and its predecessor organization the GATT (General Agreement on Tariffs and Trade) have assisted to establish a solid and flourishing global trade system, by this means helping to extraordinary international economic development.
The WTO is regularizing international trade more specifically through negotiating the decrease and finally elimination of barriers to trade among countries and try to make smoothly the working of the rules and principles governing the international trade e.g. tariffs, subsidies, product standards, and antidumping etc. It also administers and monitor the execution of the World Trade Organization's determined guidelines for trade in services, goods as well as intellectual property rights related to international trade. It also monitors and review the member states international trade policies as well as make sure the transparency in bilateral and multilateral trade agreements. Likewise, it also solves disputes arising among members related to trade relations or related to the explanation of the provisions of the trade agreements. It also offers services to the governments of the developing states in the fields of capacity building of officers in matters related to international trade. WTO is also doing research on matters related to international trade and its related issues and collect data in order to find better solutions of the problems and obstacles in regularization of international trade. It is also trying to bring into the organization the 29 states who are yet not members of the organization aimed to assist and regulate their international trade according to the international standard.
One of the main barriers in way to international trade is disputes between the engaged parties. Since long this was a very critical issue limiting the trade among states. The WTO is playing very good and instrumental role in the solution of trade related disputes. Since the establishment of WTO in 1995 over 400 disputes related to trade have been brought by its member countries to WTO. The increasing number of bringing trade related disputes to WTO is showing the faith of member countries in the organization. Close trade relations have massive advantages but also create disputes and disagreements. With the increase of international trade, the possibility of its related disputes also increases. Previously, such problems and disagreements have caused in severe disputes. But at present, in the era of WTO the international trade related disputes are decreased because the member states have now dispute's solution platform, and they are turning to the World Trade Organization to solve their trade related disagreements and disputes. Before the World War Second, there was not any such international organization or forum which could facilitate international trade and its related affairs, and there was also noany legal framework for solving trade related disputes among states of the word.
One of The World Trade Organization's guiding principal is to continue the open boundaries for trade, ensure the Most Favoured Nation (MFN) status among member countries and stop discriminatory behaviour of members towards other member(s) and bring transparency in doing international trade. It is also assisting counties to open their indigenous markets to global trade, with justified exemptions or with suitable flexibilities, promote and support to durable growth, reduce trade deficit, decrease poverty, and promote economic stability. It is also working to integrate different international trade policies and principles. The member countries of WTO are also under the compulsion to bring their trade related disputes to this organization and avoid unilateral actions. WTO is the central pillar of the current international trade system.
Russia and France to strengthen economic cooperation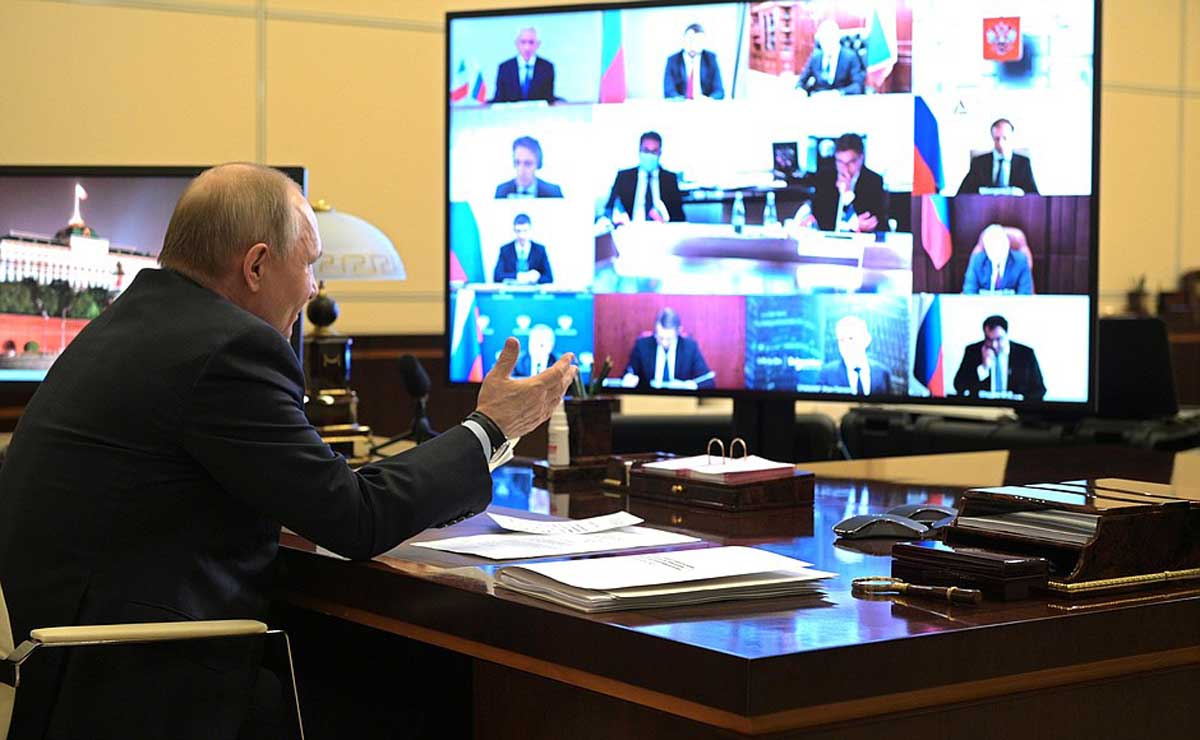 On April 29, Russian President Vladimir Putin held videoconference with leaders of several French companies-members of the Franco-Russian Chamber of Commerce and Industry (CCI France-Russia) to discuss some aspects of Russian-French trade, economic and investment cooperation, including the implementation of large joint projects as well as the prospects for collaborative work.
Putin noted that the Economic Council of the Franco-Russian Chamber of Commerce and Industry is still operational in spite of difficulties, and the late April meeting was the fourth time since 2016. From the historical records, France has been and remains a key economic partner for Russia, holding a high but not sufficiently high, 6th place among EU countries in the amount of accumulated investment in the Russian economy and 5th place in the volume of trade.
Despite a certain decline in mutual trade in 2020 (it went down by 14 percent compared to 2019) the ultimate figure is quite acceptable at $13 billion. French investment in Russia is hovering around $17 billion, while Russian investment in France is $3 billion.
Over 500 companies with French capital are operating in various sectors of the Russian economy. French business features especially prominently in the Russian fuel and energy complex, automobile manufacturing and, of course, the food industry. "It could have been more if the French regulatory and state authorities treated Russian businesses as Russia is treating French businesses. We appreciate that in a difficult economic environment, French companies operating in Russia have not reduced their activity," Putin pointed out.
The Russian Government established the Foreign Investment Advisory Council, which includes six French companies. Further, there is an opportunity to discuss specific issues related to the economic and investment climate in Russia, and that opportunity is traditionally provided at the St Petersburg International Economic Forum, which will be held on June 2-5.
French companies are involved in the implementation of globally famous landmark projects, such as the construction of the Yamal LNG and Arctic LNG 2 facilities and the Nord Stream 2 gas pipeline project. This, Putin regrettably said "We are aware of and regret the amount of political speculation concerning the latter. I would like to point out once again that it is a purely economic project, it has nothing to do with present-day political considerations."
Russia intends to increase assistance to the development of science and technology. Funds will be directed primarily to innovation sectors such as pharmaceuticals and biotechnology, nuclear and renewable energy, and the utilisation of carbon emissions.
"We are interested in involving foreign companies that would like to invest in Russia and in projects we consider high priority. In order to do this, we will continue to use preferential investment regimes and execute special investment contracts, as you know. A lot of French companies successfully use these tools on the Russian market. For example, more than one third of 45 special investment contracts have been signed with European, including French, partners," he explained during the meeting.
He also mentioned continuous efforts to attract foreign companies to localise their production to state purchases and to implementing the National Development Projects, as well as existing opportunities for French businesses in special economic zones. Today there are 38 such zones created throughout the Russian Federation.
Russia pays particular attention to attracting high-quality foreign specialists. Their employment is being fast-tracked, and their families can now obtain indefinite residence permits. There is a plan to launch a special programme of 'golden visas' whereby to issue a residence permit in exchange for investment in the real economy, a practice is used in many other countries.
Taking his turn, Co-Chair of the CCI France-Russian Economic Council, Gennady Timchenko, noted that the pandemic has changed the world, people and business, and that French companies in Russia are responsible employers and socially responsible members of Russian society.
Despite the crisis and the geopolitical situation, a number of French companies have launched production in 2020–2021. Companies such as Saint-Gobain and Danone have renewed their investments. French companies have increased their export of products manufactured in Russia; they are investing in priority sectors of the Russian economy. For example, this year the French company Lidea is launching a plant called Tanais to produce seeds. Russia is dependent on the import of 30 to 60 percent of these seeds, according to various estimates.
Despite the current geopolitical conditions and information field, there are important signals for French business and the Russian side to strengthen economic cooperation, attract investment, and create partnerships on a new mutually beneficial basis.
Co-Chair of the CCI France-Russian Economic Council, Patrick Pouyanne, noted that the meeting has become an excellent tradition, the presence of 17 CEOs and deputy CEOs of French companies shows the importance of these joint meetings, and further reflect the deep interest of French business in Russia.
In addition, Patrick Pouyanne further offered some insights into Russia-French cooperation. By 2020, twenty members of the Economic Council invested a total of 1.65 trillion rubles, supporting 170,000 jobs. These companies have operated in Russia for decades and continue investing in the Russian economy despite the sanctions and the epidemic. These companies help France maintain its status as the second largest investor in Russia. In 2020, France invested over $1 billion in Russia despite the economic difficulties caused by the pandemic.
Concluding his remarks, Patrick Pouyanne stressed that the economic operators believe everyone will benefit if Russia, France and all of Europe are not divided or isolated. This is the challenge today. Indeed, diplomacy has to continue playing an important role in settling differences, and businesses are convinced that meetings like this create bridges between Russia and France to strengthen investment and economic cooperation.