Donald Trump the Republican candidate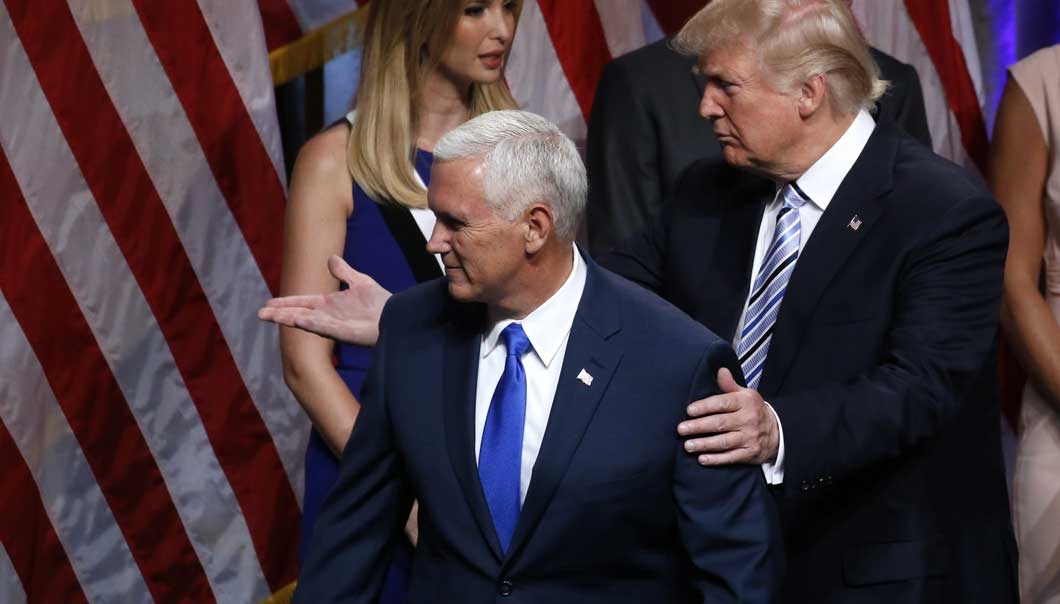 The Republican Party has formally nominated Donald Trump as its candidate for the presidency of the United States, capping a roller-coaster campaign that saw the billionaire tycoon defeat 16 White House rivals. Billionaire businessman Donald Trump has officially sealed the Republican candidate to fight for US presidency after months of acrimonious campaigning.
In fact, the billionaire had been expected to cruise past the 1,237 delegates needed on Tuesday to seal the deal on the first ballot. Trump was put over the top by his home state of New York. "It is something I'll never ever forget," Trump said on a video feed from New York. "Together we have achieved historic results with the largest vote total in the history of the Republican Party. This is a movement, but we have to go all the way." His son Donald Trump, Jr., cast the votes for the New York delegation that put the billionaire businessman over the top of the 1,237 delegates he needed to clinch the nomination, as any talk of disruptive protest votes or walkouts dissipated. Donald Trump Jr told delegates at the Republican National Convention, which erupted in cheers and applause. "Congratulations, Dad. We love you," he said. Now Trump will face Democratic candidate Hillary Clinton former foreign minister of USA and wife of former president Bill Clinton. Donald Jr. was tearing up when he told Bash that putting his father over the top was "one of the more surreal moments of my life other perhaps than the birth of my children. To be able to do that is historic, it's awesome." "It's pretty real."
Trump's Democratic rival, Hillary Clinton, was quick to respond after the vote with a challenge thrown to him: "Donald Trump just became the Republican nominee. Chip in now to make sure he never steps foot in the Oval Office".
The Republican candidate Donald Trump has appeared on screen at the Republican National Convention, telling delegates he is "so proud" to be their nominee for president and vowing to "go all the way" and win the White House in the November election. "This is a movement. But we have to go all the way. I am so proud to be your nominee for president," he told the delegates. The focus was the economy, with many calls for lower taxes and less government interference, as per the conservative way. However, there was again a clear anti-Clinton theme today, perhaps stronger than yesterday, with NJ governor Chris Christie going pretty hard on the Democratic nominee. He said she was guilty of messing up in her responses to various international incidents.
Trump promised to win the election in November, create jobs, strengthen the military, safeguard US borders and "restore law and order". The real estate mogul won a thumping victory in a series of state-wide party elections, garnering more than 13 million votes – the most of any Republican nominee ever. The conventions are designed to champion the party candidate, rally the grassroots, and propel the party towards November's presidential election. "Such a great honor to be the Republican Nominee for President of the United States. I will work hard and never let you down! America first!"
Donald Trump, the business magnet whose outsider campaign has both galvanized millions of voters and divided the Republican Party, is the 2016 GOP presidential nominee.
The New Yorker's embrace by the Republican National Convention marks a remarkable moment in US political history and validates a campaign that shattered precedent, defied experts and usurped the GOP establishment.
Anti-Trump forces on the floor held out for a final miracle on Tuesday after seeking to convince delegates that their votes were not bound and that they could vote their conscience, but it never came to fruition.
It has been a stunning rise for a man most thought would never make it this far. "After all the predications that he could never do it – the public wouldn't want someone with no legislative experience, no government experience – they've opted for a man who has made his name first of all in business and latterly as a reality TV show host," reported Al Jazeera. "He will now be on top of the Republican ticket come November."
An effort to place the name of Texas Sen. Ted Cruz for nomination fizzled late Tuesday afternoon. The effort had no chance of success since most of the delegates won by Trump in his GOP nominating victory were bound to vote for him in the roll call under the rules of the Republican primary process. Cruz's inner circle had adamantly opposed any attempt to involve him in last minute convention floor intrigue, a senior adviser to the Texas senator told CNN. A rebellion would have emphasized the divides in the GOP torn open by Trump's campaign, which was given little chance of success when he descended a golden escalator in Trump Tower with his wife Melania to set his sights on the White House last year.
An instrumental remix of Frank Sinatra's hit New York, New York boomed into the arena after the announcement, as delighted delegates swayed in time with the music and waved their arms in the air.
Trump praised his pick as an "incredible man" who would make "a great vice president".
The state-by-state vote to put forward Trump's nomination took place a day after opponents staged a failed attempt to force a vote opposing his candidacy and after a speech by his wife, Melania, drew accusations of plagiarism. "It's unbelievable. It's surreal. I'm so proud of my father. I'm so proud. We all are," Trump's eldest daughter and businesswoman Ivanka, often described as his secret weapon, told CNN.
Smooth vote
The conventions are designed to champion the party candidate, rally the grassroots, and propel the party towards November's presidential election.
Trump's name was put into the nomination by Alabama Sen. Jeff Sessions, an early supporter of the businessman, and was seconded by fellow early supporters New York Rep. Chris Collins and South Carolina Lt. Gov. Henry McMaster. "We have gotten off course and the American people know it," Sessions said in his speech, warning that crime is rising, terrorist attacks are proliferating, and Congress is deadlocked, arguing that Trump is the only answer. "The American voters heard his message and they rewarded his courage and his leadership with a huge victory in our primaries," Sessions said, drawing raucous cheers from Trump fans on the convention floor. "He loves his country and he is determined to see it be a winner again," Sessions said. "Donald Trump is the singular leader that can get this country back on track. He has the strength, the courage the will to get it done."
Trump's roll call will be followed by the nomination and vote for Indiana Gov. Mike Pence as the vice presidential nominee. Tuesday's vote passed more smoothly than events on the convention floor Monday when holdouts tried to embarrass Trump by initiating a fight over rules of the gathering.
Trump's team monitored delegates to quell any kind of rebellion, with a team of whips on the floor and eyes in the sky. The Trump delegate brain trust was holed up in a skybox inside the convention center where they tracked the movement of delegates as the roll was called. Trump whips wore neon green hats to make it easier for them to spot.
Trump carried 36 states and won 13.4 million votes on his way to the GOP nomination, but he took a smaller percentage of primary and caucus votes than Romney in 2012 or Sen. John McCain of Arizona in 2008. Yet for all Mr. Romney's business orientation and Mr. McCain's maverick streak, neither possessed the potential, ability or inclination to change the Republican Party.
Clinton under attack
A wealthy New York real estate developer and a reality TV celebrity, the 70-year-old was a long shot when he entered the race for the Republican nomination more than a year ago, having never been elected to office. He in fact clinched the nomination nearly two months ago. But relentless controversy over his campaign rhetoric and a simmering movement by anti-Trump delegates to deny him the nomination made it less than a foregone conclusion.
Nonetheless, speaker after speaker at the four-day convention in Cleveland took aim at his rival, Mrs. Clinton, presenting her as out of touch with the concerns of ordinary Americans and the inheritor of President Barack Obama's "oppressive" government pursuing arrogant foreign policy.
Republican delegates savaged Clinton at the convention, breaking into angry chants of "lock her up" and "guilty" as New Jersey Governor Chris Christie accused her of wrongdoing and numerous foreign policy failures, including on Libya, Syria, the Iran nuclear deal, and Boko Haram in Nigeria. Christie, himself a former federal prosecutor, told the convention as he laid out a case against Clinton and "her selfish, awful judgment…We are going to present the facts to you. You, tonight, sitting as a jury of her peers in this hall and in your living rooms around our nation," he said.
Outlining what he called "the facts", Christie slated Clinton's record as US secretary of state, accusing her of being responsible for chaos and violence engulfing the Middle East and elsewhere, and asking whether she is "guilty or not guilty?" "In Syria, imagine this, she called President Assad 'a reformer.' There are now 400,000 dead. Think about that: 400,000 dead. So we must ask this question: As an awful judge of the character of a dictator and butcher in the Middle East, is she guilty or not guilty?" "Guilty," the crowd chanted in reply. "America and the world are measurably less safe because of the Iran deal Hillary helped cut. An inept negotiator of the worst nuclear arms deal in American history, guilty or not guilty?" he bellowed. "Guilty," the crowd replied.
In short, Hillary Clinton does not have any positive opinion in the public. Her actions and rhetoric are unimpressive. Trump stands tall. Trump speaks of making America great and is in the process of remaking the GOP, possesses all three, and he takes them into a race essential for the Republican Party, which has been shut out of the White House for eight years.
Observation
After the presidential vote, the convention by voice vote nominated Indiana Governor Mike Pence, 57, Trump's choice for his vice presidential running mate.
Donald Trump, who has greater chance to be the next president of USA than his opponent Clinton, has secured the nomination of the Republican Party to become the next US president after months of controversial campaigning that has divided the American right of the political spectrum, leading to intense debate on future of US foreign policy. Trump was expected to formally accept the nomination in a speech on Thursday, before facing off against Democrat Hillary Clinton in the November 8 election battle. Mrs Clinton, 68, is due to be formally nominated at the Democratic convention next week in Philadelphia.
Many Americans oppose Trump's ascension in US politics, lambasting his controversial campaign statements, including calling Mexican immigrants rapists and drug dealers whom he would deport if elected president. He has also called for a ban on Muslims from entering the United States. Later he revised much of his harsh rhetoric meant essentially to garner the votes of those who hate Islam.
General scenario is that Donald J. Trump wins in November. But then the Tea Party hardliners would become stronger. If Trump becomes president, he may play the role of Franklin Roosevelt in 1932 and Ronald Reagan in 1980, both of whom transformed the demographic profile of their respective parties.
Donald J. Trump may be harsh, but he is being hailed as a remarkable, formidable and possibly transformative Republican presidential nominee. He has the potential to change everything — the presidency, the way aspiring nominees campaign for the job and the Republican Party itself, which this year is celebrating its 160th birthday. Many Republicans swear with Trump brand of politics, the party is going through creative change.
Establishment Republicans and Tea Party conservatives have little in common besides their contempt, part substantive and part stylistic, for Mr. Trump's brand of politics. Neither group has any affinity for former Secretary of State Hillary Rodham Clinton, but neither group has a stake in Trump prevailing.
While Trump is hawkish, Gov. Mike Pence of Indiana, Trump's running mate, is such a balm to the party. Trump partisans like him because their candidate covered him with stardust, the regulars because he has convent. The Pence selection is far more important for the internal politics of the Republican Party than for its external effect. Only one vice-presidential selection since 1988, Sen. Albert Gore of Tennessee, prompted as much as a third of the public to say it was more likely to support a party ticket.
A split personality, Trump is one of those rare presidential nominees who have the potential of winning the White House but also of being defeated decisively. A defeat would warn the Republicans away from nominating a candidate like Trump again. A victory would remold the party in . Trump's image — and the long-term effect of that cannot be predicted.
Democratic candidate Hillary is now facing a very serious and direct threat from Trump on whom she and her party and incumbent president Obama had high hopes because of his hawkish nature, arrogant character and faulty rhetoric. However, he, unlike Obama and "hopeful" Hillary, clearly said he would review the US-Israel relations and view issue from a neutral viewpoint. This has made a sea change in US policy.
Hillary Clinton is going pursue the same imperialist war agenda of Bush and Obama along with pro-Israel policy encouraging the Zionist criminal regime to advance its expansionist agenda inside Palestine along with genocides of Palestinians, besieged by Israel-Egyptian terror blockades , .
But Trump is likely to revise most, if not all, policies of both Bush and Obama. Thus in order to advance US interests globally if aggressively the republican president is better suited than Hillary Clinton. Unlike Obama, Trump may not obey the Neocons. He has his own ideas.
The Republican-Democratic battle for presidency is yet to begin, Will Trump let Clinton climb the sympathy ladder as a female presidential candidate as she fought the fellow democrat Sanders?
Biden Revises US Sanctions Policy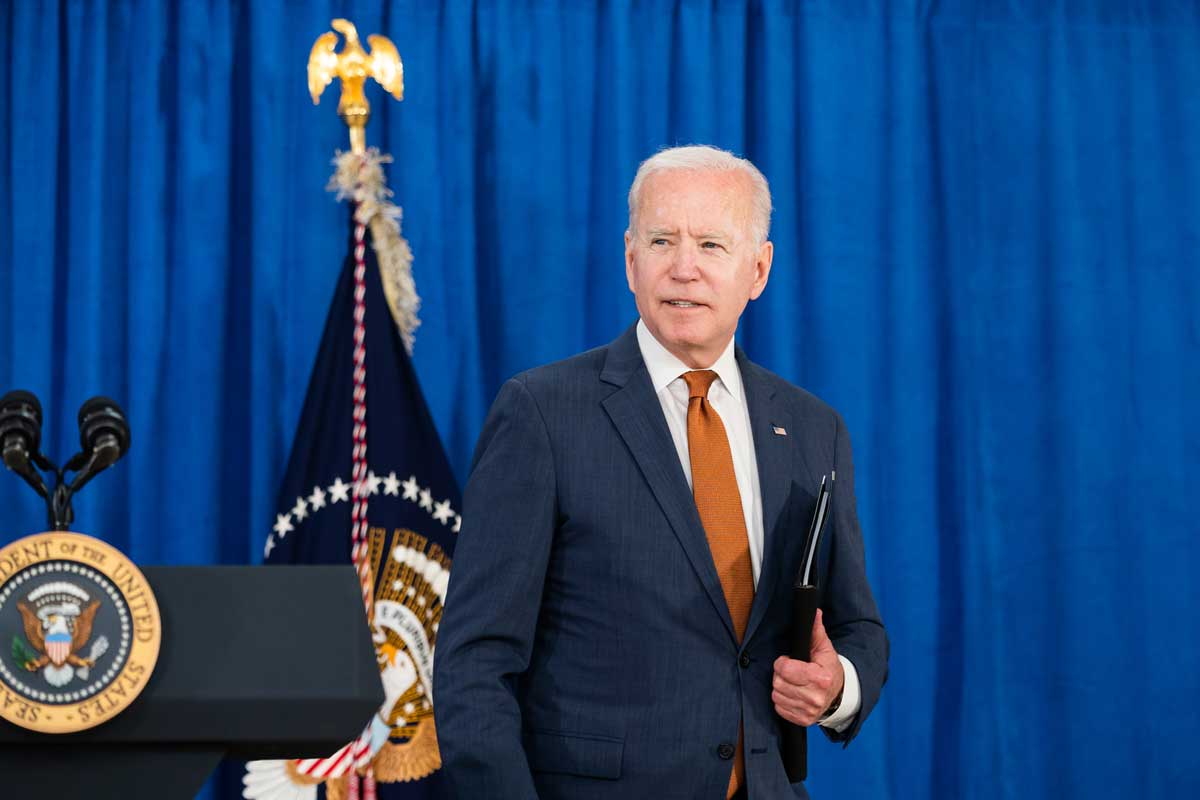 In the United States, a revision of the sanctions policy is in full swing. Joe Biden's administration strives to make sanctions instruments more effective in achieving his political goals and, at the same time, reducing political and economic costs. The coordination of restrictive measures with allies is also seen as an important task. Biden is cautiously but consistently abandoning the sanctions paradigm that emerged during Donald Trump's presidency.
The US sanctions policy under Trump was characterised by several elements. First, Washington applied them quite harshly. In all key areas (China, Iran, Russia, Venezuela, etc.), the United States used economic and financial restrictions without hesitation, and sometimes in unprecedented volumes. Of course, the Trump administration acted rationally and rigidity was not an end in itself. In a number of episodes, the American authorities acted prudently (for example, regarding sanctions on Russian sovereign debt in 2019). The Trump-led executives stifled excess Congressional enthusiasm for "draconian sanctions" against Russia and even some initiatives against China. However, the harshness of other measures sometimes shocked allies and opponents alike. These include the 6 April 2014 sanctions against a group of Russian businessmen and their assets, or bans on some Chinese telecommunications services in the United States, or sanctions blocking the International Criminal Court.
Second, Trump clearly ignored the views of US allies. The unilateral withdrawal from the nuclear deal with Iran in 2018 forced European businesses to leave Iran, resulting in losses. Even some of the nation's closest allies were annoyed. Another irritant was the tenacity with which Trump (with Congressional backing) threw a wrench in the wheels of the Nord Stream 2 pipeline project. Despite the complicated relations between Moscow and the European Union, the latter defended the right to independently determine what was in its interests and what was not.
Third, concerns about sanctions have emerged among American business as well. Fears have grown in financial circles that the excessive use of sanctions will provoke the unnecessary politicisation of the global financial system. In the short term, a radical decline in the global role of the dollar is hardly possible. But political risks are forcing many governments to seriously consider it. Both rivals (Moscow and Beijing) and allies (Brussels) have begun to implement corresponding plans. Trade sanctions against China have affected a number of US companies in the telecommunications and high-tech sectors.
Finally, on some issues, the Trump administration has been inconsistent or simply made mistakes. For example, Trump enthusiastically criticised China for human rights violations, supporting relevant legislative initiatives. But at the same time, it almost closed its eyes to the events in Belarus in 2020. Congress was also extremely unhappy with the delay in the reaction on the "Navalny case" in Russia. As for mistakes, the past administration missed the moment for humanitarian exemptions for sanctions regimes in connection with the COVID-19 epidemic. Even cosmetic indulgences could have won points for US "soft power". Instead, the US Treasury has published a list of pre-existing exceptions.
The preconditions for a revision of the sanctions policy arose even before Joe Biden came to power. First of all, a lot of analytical work was done by American think tanks—nongovernmental research centers. They provided a completely sober and unbiased analysis of bothха! achievements and mistakes. In addition, the US Government Accountability Office has done serious work; in 2019 it prepared two reports for Congress on the institutions of the American sanctions policy. However, Joe Biden's victory in the presidential election significantly accelerated the revision of the sanctions instruments. Both the ideological preferences of the Democrats (for example, the emphasis on human rights) and the political experience of Biden himself played a role.
The new guidelines for the US sanctions policy can be summarised as follows. First, the development of targeted sanctions and a more serious analysis of their economic costs for American business, as well as business from allied and partner countries. Second, closer coordination with allies. Here, Biden has already sent a number of encouraging signals by introducing temporary sanctions exemptions on Nord Stream 2. Although a number of Russian organisations and ships were included in the US sanctions lists, Nord Stream 2 itself and its leadership were not affected. Third, we are talking about closer attention to the subject of human rights. Biden has already reacted with sanctions both to the "Navalny case" and to the situation in Belarus. Human rights will be an irritant in relations with China. Fourth, the administration is working towards overturning Trump's most controversial decisions. The 2020 decrees on Chinese telecoms were cancelled, the decree on sanctions against the International Criminal Court was cancelled, the decree on Chinese military-industrial companies was modified; negotiations are also underway with Iran.
The US Treasury, one of the key US sanctions agencies, will also undergo personnel updates. Elisabeth Rosenberg, a prominent sanctions expert who previously worked at the Center for a New American Security, may take the post of Assistant Treasury Secretary. She will oversee the subject of sanctions. Thus, the principle of "revolving doors", which is familiar to Americans, is being implemented, when the civil service is replenished with personnel from the expert community and business, and then "returns" them back.
At the same time, the revision of the sanctions policy by the new administration cannot be called a revolution. The institutional arrangement will remain unchanged. It is a combination of the functions of various departments—the Treasury, the Department of Trade, the Department of Justice, the State Department, etc. The experience of their interagency coordination has accumulated over the years. The system worked flawlessly both under Trump and under his predecessors. Rather, it will be about changing the political directives.
For Russia, the revision is unlikely to bring radical changes. A withdrawal from the carpet bombing of Russian business, such as the incident on 6 April 2018 hint that good news can be considered a possibility. However, the legal mechanisms of sanctions against Russia will continue to operate. The emphasis on human rights will lead to an increase in sanctions against government structures. Against this background, regular political crises are possible in relations between the two countries.
From our partner RIAC
Sea Breeze 2021: U.S. is worryingly heading closer to conflict with Russia in the Black Sea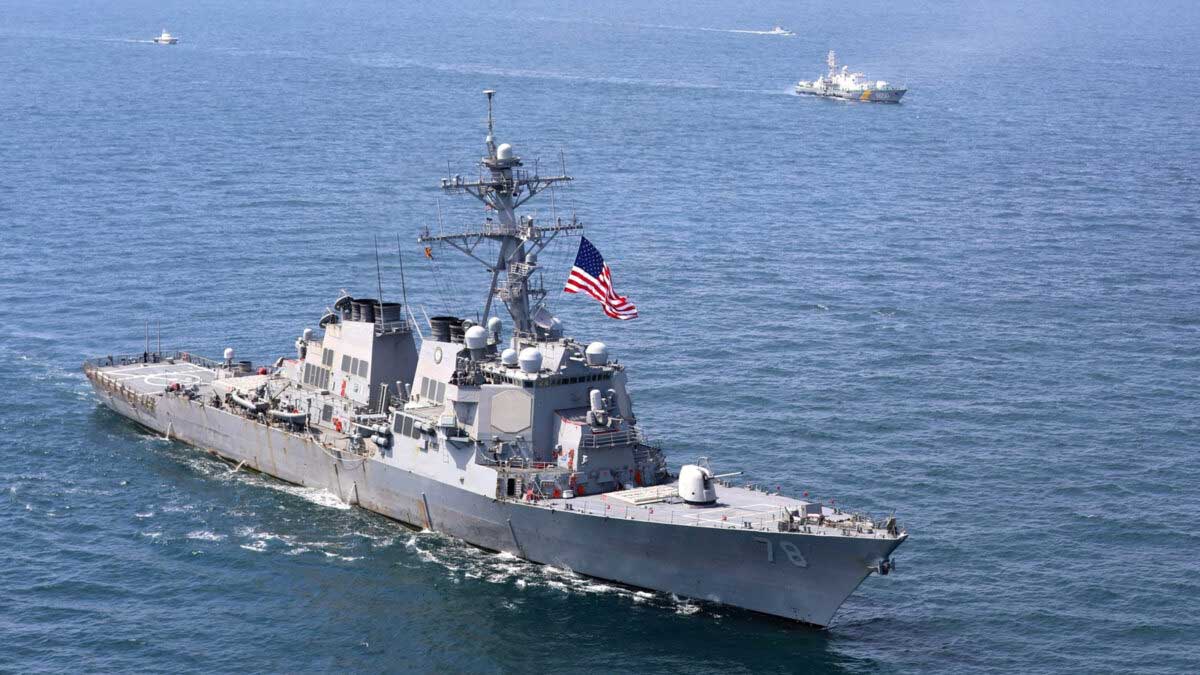 On July 10th, the 2021 iteration of the joint military exercise, Sea Breeze, concluded in the Black Sea. This exercise, which began on June 28th was co-hosted by the Ukrainian Navy and the United States Navy's Sixth Fleet. According to the U.S. Navy, the annual Exercise Sea Breeze consists of joint naval, land, and air trainings and operations centered around building increased shared capabilities in the Black Sea.
This year's Sea Breeze included participation from 32 countries, including NATO members and other countries that border the Black Sea, making it the largest Sea Breeze exercise since its inception in 1997. All other countries bordering the Black Sea were included in participating in the joint drills, except Russia.
Russia's exclusion from these exercises is not unsurprising, due to its current tensions with Ukraine and its historical relationship with NATO. However, it signals to Moscow and the rest of the world that the NATO views Russia as an opponent in a future conflict. At the opening ceremony of Sea Breeze 2021 in Odessa, it was made clear that the intention of the exercise was to prepare for future conflict in the region when the Defense Minister of Ukraine, reported that the drills "contain a powerful message – support of stability and peace in our region."
These exercises and provocations do anything but bring peace and stability to the region. In fact, they draw the United States and NATO dangerously close to the brink of conflict with Russia.
Even though Sea Breeze 2021 has only recently concluded, it has already had a marked impact on tensions between NATO countries and Moscow. U.S. Navy Commander Daniel Marzluff recently explained that the Sea Breeze drills in the Black Sea are essential deterrents to Russian assertions in region. However, these drills have consisted of increasingly provocative maneuvers that ultimately provoke conflict in the region.
These drills have done anything but act as a deterrent for conflict in the Black Sea. In response to the Sea Breeze drills, Russia conducted its own drills in the Black Sea, including the simulation of firing advanced missile systems against enemy aircraft. As the Black Sea is of utmost importance to Russia's trade and military stature, it follows that Russia would signal its displacement if it perceives its claims are being threatened.
Sea Breeze followed another rise in tensions in the Black Sea, when just a week prior to the beginning of the exercise, a clash occurred between Russia and Britain. In response to the British destroyer ship, the HMS Defender, patrolling inside Crimean territorial waters, Russia claimed it fired warning shots and ordered two bombers to drop bombs in the path of the ship. When asked about the HMS Defender, Russian President Vladimir Putin described the ship's actions as a "provocation" that was a "blatant violation" of the 1982 UN Convention on the Law of the Sea. Putin also went on to claim that Moscow believes U.S. reconnaissance aircraft were a part of the operation as well. Despite this, British Prime Minister Boris Johnson responded with a denial of any wrongdoing.
Russia's actions to provocations by the United States-led Sea Breeze and interaction with the HMS Defender in the Black Sea signal its resolve to retaliate if it feels as its sovereignty and its territorial claim on Crimea is being impeded on. Despite Russia signaling its commitment to defending its territorial claims in the Black Sea, the United States still willingly took actions during Sea Breeze that would bring the United States closer to a clash with Russia.
Provoking conflict in the Black Sea does not align with the national security interests of the United States. In fact, it only puts the United States in the position to be involved in a costly clash that only would harm its diplomatic relationships.
As Russia has signaled its commitment to its resolve and scope of its military response in a possible conflict, any potential conflict in the Black Sea would be costly for the United States. Over the past few years, Russia has increased the size and capabilities of its fleet in the Black Sea. Two of these improvements would especially pose a challenging threat to the U.S. and NATO – Russia's drastically improved anti-access/area-denial capabilities and its new Tsirkon hypersonic cruise missile. This would mean any conflict in the Black Sea would not be a quick and decisive victory for U.S. and NATO forces, and would instead likely become costly and extensive.
A conflict with Russia in the Black Sea would not only be costly for the U.S. and its allies in the region, but could irreparably damage its fragile, but strategically valuable relationship with Russia. If the United States continues to escalate tensions in the Black Sea, it risks closing the limited window for bilateral cooperation with Russia that was opened through increased willingness to collaborate on areas of common interests, as evidenced by the recent summit that took place in Geneva. After a period of the highest levels of tension between the U.S. and Russia since the Cold War, this progress made towards improving bilateral relations must not be taken for granted. Even if the U.S. and NATO's maneuvers in the Black Sea do not ultimately materialize into a full-scale conflict with Russia, they will most likely damage not just recent diplomatic momentum, but future opportunities for a relationship between the two powers.
In such a critical time for the relationship between the United States and Russia, it is counterproductive for the United States to take actions that it can predict will drive Russia even further away. Entering into a conflict with Russia in the Black Sea would not only engage the U.S. in a costly conflict but would damage its security and diplomatic interests.
Maximizing Biden's Plan to Combat Corruption and Promote Good Governance in Central America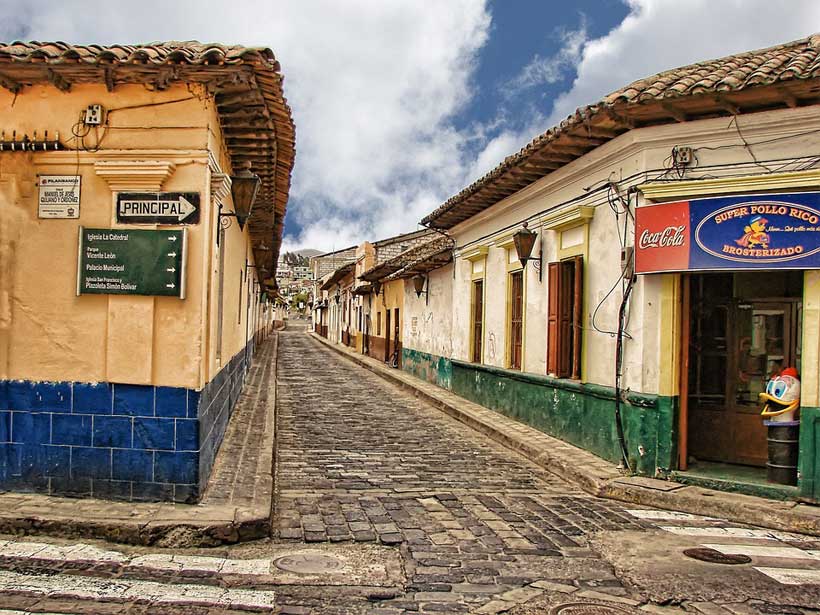 Authors: Lauren Mooney and Eguiar Lizundia*
To tackle enduring political, economic and security challenges in the Northern Triangle countries of El Salvador, Guatemala and Honduras, the Biden administration is attempting to revitalize its commitment to the region, including through a four-year, $4 billion plan submitted in a bill to Congress.
In its plan, the White House has rightly identified the root causes of migration, including limited economic opportunity, climate change, inequality, and violence. Systemic corruption resulting from the weak rule of law connects and entrenches the root causes of migration, while the increased devastation brought about by climate change exacerbates economic hardship and citizen insecurity.
The renewed investment holds promise: previous foreign assistance in the Northern Triangle has shown results, including by contributing to a reduction in the expected level of violence. As the Biden Administration finalizes and begins implementing its Central America strategy, it should include three pillars—rooted in lessons learned from within and outside the region—to maximize the probability that the proposed spending in U.S. taxpayer funds has its intended impact.
First, the Biden administration should deliver on its promise to make the fight against corruption its number one priority in Central America by supporting local anti-graft actors. The sanctions against officials which the United States is considering are a step in the right direction, but lasting reform is best accomplished through a partnership involving regional or multilateral organizations. Guatemala's international commission against impunity (CICIG) model was relatively successful until internal pushback and dwindling U.S. advocacy resulted in its dismantlement in 2019. Though Honduras' equivalent was largely ineffective, and El Salvador's recently launched version is marred by President Bukele's campaign against judicial independence, there is room for learning from past mistakes and propose a more robust and mutually beneficial arrangement. The experience of Ukraine shows that while external engagement is no silver bullet in eliminating corruption, the role of foreign actors can lead to tangible improvements in the anti-corruption ecosystem, including more transparent public procurement and increased accountability for corrupt politicians.
In tandem with direct diplomatic pressure and helping stand up CICIG-like structures, the U.S. can harness lessons from prior anticorruption efforts to fund programs that address other aspects of graft in each country. This should involve empowering civil society in each country to monitor government compliance with anti-corruption laws and putting pressure on elected officials to uphold their commitments. While reducing impunity and improving transparency might not automatically persuade Central Americans to stay, better democratic governance will allow the three Northern Triangle nations to pursue policies that will end up expanding economic opportunities for residents. As Vice President Harris recently noted, any progress on addressing violence or food insecurity would be undermined if the environment for enabling corruption remains unchanged.
Second, the United States should support local initiatives to help reverse the deterioration of the social fabric in the region by expanding access to community decision-making. Given the high levels of mistrust of government institutions, any efforts to support reform-minded actors and stamp out corruption at the national level must be paired with efforts to promote social cohesion and revitalize confidence in subnational leaders and opportunities. In the Northern Triangle countries, violence and economic deprivation erode social cohesion and undermine trust in democratic institutions. The U.S. government and practitioners should support civic efforts to build trust among community members and open opportunities for collective action, particularly in marginalized areas. A key component of this is expanding sociopolitical reintegration opportunities for returning migrants. In so doing, it is possible to help improve perceptions of quality of life, sense of belonging, and vision for the future. While evidence should underpin all elements of a U.S. Strategy for Central America, it is particularly important to ensure social cohesion initiatives are locally-owned, respond to the most salient issues, and are systematically evaluated in order to understand their effects on migration.
Lastly, the U.S. should take a human-rights based approach to managing migration and learn from the pitfalls associated with hardline approaches to stem migration. Policies rooted in a securitized vision have a demonstrable bad record. For example, since 2015, the European Union undertook significant measures to prevent irregular migration from Niger, including by criminalizing many previously legitimate businesses associated with migration and enforced the imposition of legal restrictions to dissuade open and legal migration. Not only did this violate freedom of movement and create adverse economic consequences, but it also pushed migration underground, with individuals still making the journey and encountering significant threats to their lives, security and human rights.
A welcome realignment
Acknowledging the role of push factors is key to responding to migration effectively. Most importantly, putting political inclusion and responsive governance at the center is critical for ensuring vulnerable populations feel rooted in their community. A more secure, prosperous, and democratic Central America will pay dividends to the United States not only in terms of border security, but also in the form of improved cooperation to tackle global challenges, from climate change to the rise of China.
*Eguiar Lizundia is the Deputy Director for Technical Advancement and Governance Advisor at IRI