Donald Trump the Republican candidate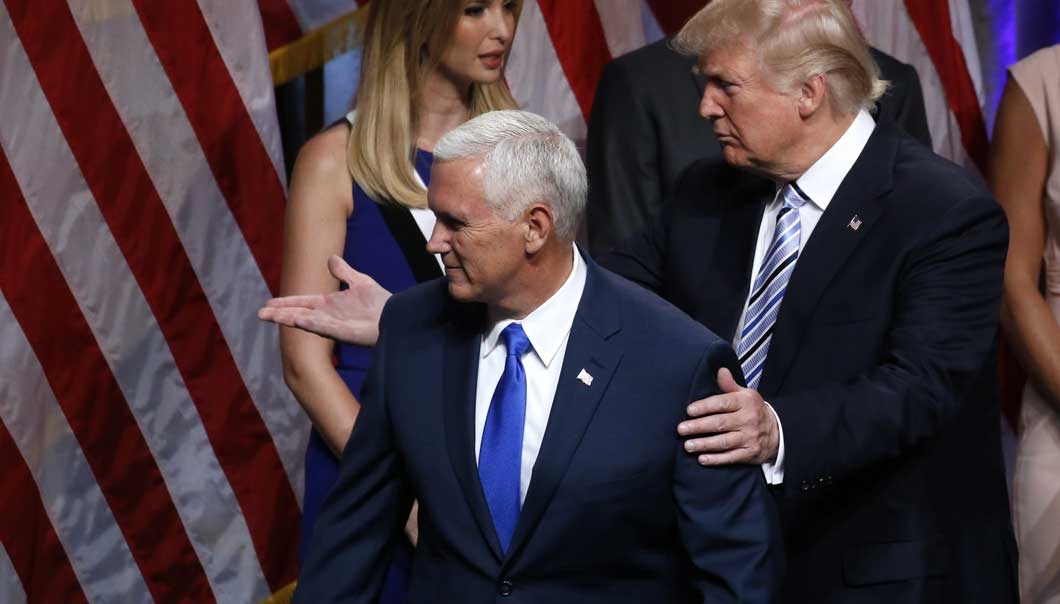 The Republican Party has formally nominated Donald Trump as its candidate for the presidency of the United States, capping a roller-coaster campaign that saw the billionaire tycoon defeat 16 White House rivals. Billionaire businessman Donald Trump has officially sealed the Republican candidate to fight for US presidency after months of acrimonious campaigning.
In fact, the billionaire had been expected to cruise past the 1,237 delegates needed on Tuesday to seal the deal on the first ballot. Trump was put over the top by his home state of New York. "It is something I'll never ever forget," Trump said on a video feed from New York. "Together we have achieved historic results with the largest vote total in the history of the Republican Party. This is a movement, but we have to go all the way." His son Donald Trump, Jr., cast the votes for the New York delegation that put the billionaire businessman over the top of the 1,237 delegates he needed to clinch the nomination, as any talk of disruptive protest votes or walkouts dissipated. Donald Trump Jr told delegates at the Republican National Convention, which erupted in cheers and applause. "Congratulations, Dad. We love you," he said. Now Trump will face Democratic candidate Hillary Clinton former foreign minister of USA and wife of former president Bill Clinton. Donald Jr. was tearing up when he told Bash that putting his father over the top was "one of the more surreal moments of my life other perhaps than the birth of my children. To be able to do that is historic, it's awesome." "It's pretty real."
Trump's Democratic rival, Hillary Clinton, was quick to respond after the vote with a challenge thrown to him: "Donald Trump just became the Republican nominee. Chip in now to make sure he never steps foot in the Oval Office".
The Republican candidate Donald Trump has appeared on screen at the Republican National Convention, telling delegates he is "so proud" to be their nominee for president and vowing to "go all the way" and win the White House in the November election. "This is a movement. But we have to go all the way. I am so proud to be your nominee for president," he told the delegates. The focus was the economy, with many calls for lower taxes and less government interference, as per the conservative way. However, there was again a clear anti-Clinton theme today, perhaps stronger than yesterday, with NJ governor Chris Christie going pretty hard on the Democratic nominee. He said she was guilty of messing up in her responses to various international incidents.
Trump promised to win the election in November, create jobs, strengthen the military, safeguard US borders and "restore law and order". The real estate mogul won a thumping victory in a series of state-wide party elections, garnering more than 13 million votes – the most of any Republican nominee ever. The conventions are designed to champion the party candidate, rally the grassroots, and propel the party towards November's presidential election. "Such a great honor to be the Republican Nominee for President of the United States. I will work hard and never let you down! America first!"
Donald Trump, the business magnet whose outsider campaign has both galvanized millions of voters and divided the Republican Party, is the 2016 GOP presidential nominee.
The New Yorker's embrace by the Republican National Convention marks a remarkable moment in US political history and validates a campaign that shattered precedent, defied experts and usurped the GOP establishment.
Anti-Trump forces on the floor held out for a final miracle on Tuesday after seeking to convince delegates that their votes were not bound and that they could vote their conscience, but it never came to fruition.
It has been a stunning rise for a man most thought would never make it this far. "After all the predications that he could never do it – the public wouldn't want someone with no legislative experience, no government experience – they've opted for a man who has made his name first of all in business and latterly as a reality TV show host," reported Al Jazeera. "He will now be on top of the Republican ticket come November."
An effort to place the name of Texas Sen. Ted Cruz for nomination fizzled late Tuesday afternoon. The effort had no chance of success since most of the delegates won by Trump in his GOP nominating victory were bound to vote for him in the roll call under the rules of the Republican primary process. Cruz's inner circle had adamantly opposed any attempt to involve him in last minute convention floor intrigue, a senior adviser to the Texas senator told CNN. A rebellion would have emphasized the divides in the GOP torn open by Trump's campaign, which was given little chance of success when he descended a golden escalator in Trump Tower with his wife Melania to set his sights on the White House last year.
An instrumental remix of Frank Sinatra's hit New York, New York boomed into the arena after the announcement, as delighted delegates swayed in time with the music and waved their arms in the air.
Trump praised his pick as an "incredible man" who would make "a great vice president".
The state-by-state vote to put forward Trump's nomination took place a day after opponents staged a failed attempt to force a vote opposing his candidacy and after a speech by his wife, Melania, drew accusations of plagiarism. "It's unbelievable. It's surreal. I'm so proud of my father. I'm so proud. We all are," Trump's eldest daughter and businesswoman Ivanka, often described as his secret weapon, told CNN.
Smooth vote
The conventions are designed to champion the party candidate, rally the grassroots, and propel the party towards November's presidential election.
Trump's name was put into the nomination by Alabama Sen. Jeff Sessions, an early supporter of the businessman, and was seconded by fellow early supporters New York Rep. Chris Collins and South Carolina Lt. Gov. Henry McMaster. "We have gotten off course and the American people know it," Sessions said in his speech, warning that crime is rising, terrorist attacks are proliferating, and Congress is deadlocked, arguing that Trump is the only answer. "The American voters heard his message and they rewarded his courage and his leadership with a huge victory in our primaries," Sessions said, drawing raucous cheers from Trump fans on the convention floor. "He loves his country and he is determined to see it be a winner again," Sessions said. "Donald Trump is the singular leader that can get this country back on track. He has the strength, the courage the will to get it done."
Trump's roll call will be followed by the nomination and vote for Indiana Gov. Mike Pence as the vice presidential nominee. Tuesday's vote passed more smoothly than events on the convention floor Monday when holdouts tried to embarrass Trump by initiating a fight over rules of the gathering.
Trump's team monitored delegates to quell any kind of rebellion, with a team of whips on the floor and eyes in the sky. The Trump delegate brain trust was holed up in a skybox inside the convention center where they tracked the movement of delegates as the roll was called. Trump whips wore neon green hats to make it easier for them to spot.
Trump carried 36 states and won 13.4 million votes on his way to the GOP nomination, but he took a smaller percentage of primary and caucus votes than Romney in 2012 or Sen. John McCain of Arizona in 2008. Yet for all Mr. Romney's business orientation and Mr. McCain's maverick streak, neither possessed the potential, ability or inclination to change the Republican Party.
Clinton under attack
A wealthy New York real estate developer and a reality TV celebrity, the 70-year-old was a long shot when he entered the race for the Republican nomination more than a year ago, having never been elected to office. He in fact clinched the nomination nearly two months ago. But relentless controversy over his campaign rhetoric and a simmering movement by anti-Trump delegates to deny him the nomination made it less than a foregone conclusion.
Nonetheless, speaker after speaker at the four-day convention in Cleveland took aim at his rival, Mrs. Clinton, presenting her as out of touch with the concerns of ordinary Americans and the inheritor of President Barack Obama's "oppressive" government pursuing arrogant foreign policy.
Republican delegates savaged Clinton at the convention, breaking into angry chants of "lock her up" and "guilty" as New Jersey Governor Chris Christie accused her of wrongdoing and numerous foreign policy failures, including on Libya, Syria, the Iran nuclear deal, and Boko Haram in Nigeria. Christie, himself a former federal prosecutor, told the convention as he laid out a case against Clinton and "her selfish, awful judgment…We are going to present the facts to you. You, tonight, sitting as a jury of her peers in this hall and in your living rooms around our nation," he said.
Outlining what he called "the facts", Christie slated Clinton's record as US secretary of state, accusing her of being responsible for chaos and violence engulfing the Middle East and elsewhere, and asking whether she is "guilty or not guilty?" "In Syria, imagine this, she called President Assad 'a reformer.' There are now 400,000 dead. Think about that: 400,000 dead. So we must ask this question: As an awful judge of the character of a dictator and butcher in the Middle East, is she guilty or not guilty?" "Guilty," the crowd chanted in reply. "America and the world are measurably less safe because of the Iran deal Hillary helped cut. An inept negotiator of the worst nuclear arms deal in American history, guilty or not guilty?" he bellowed. "Guilty," the crowd replied.
In short, Hillary Clinton does not have any positive opinion in the public. Her actions and rhetoric are unimpressive. Trump stands tall. Trump speaks of making America great and is in the process of remaking the GOP, possesses all three, and he takes them into a race essential for the Republican Party, which has been shut out of the White House for eight years.
Observation
After the presidential vote, the convention by voice vote nominated Indiana Governor Mike Pence, 57, Trump's choice for his vice presidential running mate.
Donald Trump, who has greater chance to be the next president of USA than his opponent Clinton, has secured the nomination of the Republican Party to become the next US president after months of controversial campaigning that has divided the American right of the political spectrum, leading to intense debate on future of US foreign policy. Trump was expected to formally accept the nomination in a speech on Thursday, before facing off against Democrat Hillary Clinton in the November 8 election battle. Mrs Clinton, 68, is due to be formally nominated at the Democratic convention next week in Philadelphia.
Many Americans oppose Trump's ascension in US politics, lambasting his controversial campaign statements, including calling Mexican immigrants rapists and drug dealers whom he would deport if elected president. He has also called for a ban on Muslims from entering the United States. Later he revised much of his harsh rhetoric meant essentially to garner the votes of those who hate Islam.
General scenario is that Donald J. Trump wins in November. But then the Tea Party hardliners would become stronger. If Trump becomes president, he may play the role of Franklin Roosevelt in 1932 and Ronald Reagan in 1980, both of whom transformed the demographic profile of their respective parties.
Donald J. Trump may be harsh, but he is being hailed as a remarkable, formidable and possibly transformative Republican presidential nominee. He has the potential to change everything — the presidency, the way aspiring nominees campaign for the job and the Republican Party itself, which this year is celebrating its 160th birthday. Many Republicans swear with Trump brand of politics, the party is going through creative change.
Establishment Republicans and Tea Party conservatives have little in common besides their contempt, part substantive and part stylistic, for Mr. Trump's brand of politics. Neither group has any affinity for former Secretary of State Hillary Rodham Clinton, but neither group has a stake in Trump prevailing.
While Trump is hawkish, Gov. Mike Pence of Indiana, Trump's running mate, is such a balm to the party. Trump partisans like him because their candidate covered him with stardust, the regulars because he has convent. The Pence selection is far more important for the internal politics of the Republican Party than for its external effect. Only one vice-presidential selection since 1988, Sen. Albert Gore of Tennessee, prompted as much as a third of the public to say it was more likely to support a party ticket.
A split personality, Trump is one of those rare presidential nominees who have the potential of winning the White House but also of being defeated decisively. A defeat would warn the Republicans away from nominating a candidate like Trump again. A victory would remold the party in . Trump's image — and the long-term effect of that cannot be predicted.
Democratic candidate Hillary is now facing a very serious and direct threat from Trump on whom she and her party and incumbent president Obama had high hopes because of his hawkish nature, arrogant character and faulty rhetoric. However, he, unlike Obama and "hopeful" Hillary, clearly said he would review the US-Israel relations and view issue from a neutral viewpoint. This has made a sea change in US policy.
Hillary Clinton is going pursue the same imperialist war agenda of Bush and Obama along with pro-Israel policy encouraging the Zionist criminal regime to advance its expansionist agenda inside Palestine along with genocides of Palestinians, besieged by Israel-Egyptian terror blockades , .
But Trump is likely to revise most, if not all, policies of both Bush and Obama. Thus in order to advance US interests globally if aggressively the republican president is better suited than Hillary Clinton. Unlike Obama, Trump may not obey the Neocons. He has his own ideas.
The Republican-Democratic battle for presidency is yet to begin, Will Trump let Clinton climb the sympathy ladder as a female presidential candidate as she fought the fellow democrat Sanders?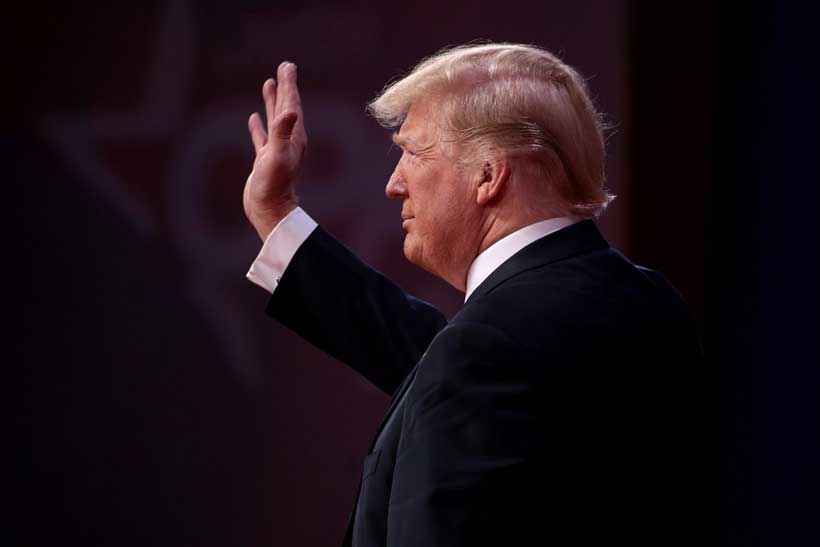 Imagine such a scenario of hybrid warfare: Russia uses speculation on financial markets to collapse the currency of some Western country and as a result acquires a huge amount of money. Russia uses this money to sponsor different public organizations and media that spread Russia's ideology and criticize its opponents. 33 million dollars are invested in an ethnic minority protection group that exacerbates divisions among the public and even causes occasional mass unrest. It then happens that especially severe unrest takes place right before the election where an anti-Russian president has to be dethroned. The unrest is so violent that the army has to be engaged, but the network of Russian-sponsored NGOs and media outlets will call this the "rebirth of fascism" in order to discredit the president.

It is hard to imagine such a scenario, because in Russia's case such methods would be eradicated in their early stages and would elicit a response that would be long remembered. But this scenario has already taken place, but it was not Russia. It was the most humane and generous philanthropist known to world – George Soros, who invested the money he acquired from speculations because of his good heart and nothing else to do, and he doesn't even ask anything in return – at least so we are being told. Or the newest trend is to deny that George Soros has any influence in Latvia, calling it a "conspiracy theory", and this puts an end to any discussion about the topic, despite information about his networks of influence being publicly accessible and quite eloquent.

In the case of America, Soros has invested 33 million dollars in the Black Lives Matter movement, which is the main organizer of these "protests". The same George Soros who believes Trump has to leave the White House because he is against globalism and the ideology of open borders. The same person thanked by numerous NGOs and media outlets for their existence, which is also the reason they uncritically spread his ideas. Every revolution has its sponsors, and the course of these revolutions does not depend on any objective factors, but on the emotions provoked by politicized media and their interpretation of who is the "victim" and who is the "suppressor".

This information reaches those who want to be reached, especially among the generation indoctrinated in the "wisdoms" of the neo-Marxist victim cult – it is a rationalization of crime, because according to neo-Marxist views only "victims" can be moral, whatever they may be doing, while the "suppressors" are always amoral. Therefore, the formula of unrest in America is as follows: money from financial speculation + neo-Marxist ideology + exploiting the divisions of a multi-cultural society.

Every multicultural society is like a powder keg. Ethnic and racial unrests in the US are frequent, and as a rule they always begin with a case of brutality highlighted by the media in order to raise the already existing tensions to a critical point. This happens despite violent crimes being committed every day by different racial combinations, but they are being ignored because they have no use in their particular form at the particular time. Then the looting and killing starts and it affects people who are unfortunate to live in a specific area (mostly inner cities) and most often these are the ethnic minorities themselves. Conflicts erupt not only between blacks and whites, but also blacks and Mexican immigrants, as well as Asians who own small businesses. After the unrest, the economies of these inner cities slump which creates a negative spiral of poverty.

It is clear to anyone who has been following the cruelty of these "protests" that they have nothing to do with the tragic death of George Floyd anymore. Small business owners are the ones suffering the most (and these also include blacks), while those who try to resist being robbed get brutally beaten up. How such idiotism as stealing clothes and cheesecakes serves the memory of George Floyd is unclear – at least to normal people.

But there are plenty of people willing to justify this, because they don't live in the reality of the people who have suffered from the demolition, but they live in a social network bubble where everything is determined by "racism", "capitalism" or other smart keywords. Justifying the unrest goes hand in hand with normalizing the ideas of communism, which is being done by the modern "expertocracy", left-liberal faculties, thinktanks and media. In the US this indoctrination has taken place for more than a half of century and we can see the consequences – it is not just about "different views" but about an attack on civilization, which in Latvia is currently in its initial stage.

Marxism is returning as a farce where leftist activists find honor in serving the interests of financial speculators and support ruining the lives of small business owners and the working class in useless protests. And for this reason Trump will most likely be reelected – just as in 1968 the Americans elected a president of "law and order" Nixon, there will now too be the need for someone able to ensure the safety of peaceful citizens against low-life thugs. And with this I congratulate you!
George Floyd Movement and Its Future Prospects
The death of George Floyd, an African-American man, has sparked a social movement in the U.S. Presently, most of the participants and leading forces are Whites, while the Blacks appear to play a supporting role. It has been that way since the second day of the incident, and things are starting to shape up more and more by the day. The movement is evolving, and the rate in which it is doing so is rapid, like the hippies during the Vietnam War period. Only, its scale is far smaller and it does not possess a deep cultural influence. Still, like the hippies, this current movement is actively participated by the younger generations.
What most Chinese nationals are curious at the moment, is if the movement could change the American society. Will this cause the U.S. to be friendlier to them in the future? Unfortunately for the Chinese, it seems unlikely. The hippie movement happened at a time when the U.S. sent its armed forces to Vietnam and failed to change its geopolitical strategy. Hence, it should be remembered that the social structure of the U.S. allows its government to act according to the established plan while allowing internal differences.
The nature of this social movement is currently seen as anti-establishment. The main political demands are increasingly focused on the system rather than a specific political leader. Since the possibility of a sharp change is obvious, we cannot rule out the possibility that President Donald Trump's next speech would result in a public outrage again. In fact, he is doing exactly that right now. Trump has repeatedly urged the states to take decisive measures, not to be too weak, and to end this protest and demonstration as soon as possible. Trump's wishes most likely will not be fulfilled because they are in conflict with what the people want, and Trump might have to pay the price of not getting re-elected if he continues to carry himself in that manner.
The leaders of the movement do not belong to any individual organizations. There are always far-left and far-right organizations in the American society, and not a few among them are anti-establishment. Usually, these organizations are harmless, as they merely represent the values of the minority, and Americans have long become used to their presence. After all, America is a pluralistic society. However, when given the opportunity, such obscured organizations will step into the limelight, and become leaders of a social movement. Currently, several organizations with extreme positions have been considered "terrorist organizations", though the possibility of "suppressing" them is slim, because this is a social movement and they can be easily replaced.
As far as the American media is concerned, they are neutral towards the movement, and stand by their principles of producing "objective reports". However, due to competitions and for the sake of greater publicity, they have greatly exaggerated their reports. When on camera, it is obvious that close-up shots are taken to make up for the small protest; when there are many media covering the story, panoramic shots are used in place. In any case, the media cannot afford to remain on the fence for long, and as time goes on, they would be forced to pick sides too.
The internet has contributed to the movement's growth in the U.S., and such contributions are ongoing and apparent. In most demonstrations, there were more people recording the event than there were actual demonstrators. Scenes featuring thick walls of police and demonstrators captured with hand-held cameras, mobile devices and videocams are a common sight. Some demonstrators even had to push past the crowd of such people to get into the picture. It is also the reason the American authorities are getting increasingly annoyed by these "internet celebs" and reporters. Of course, this is what allowed the information to spread like wildfire in the first place too, and there are demonstrations happening in the UK and the rest of the world.
There are several motivating factors for the movement. First, the raison d'être of anti-establishment social movement is founded on "unfairness", which is the same reason for anti-globalization. The income growth of marginalized social groups is slow and they feel that they have been discriminated. Second, the American society is elitist, and remains so for a hundred years, its arrogance too remains there. The U.S. suffers from bureaucratism, and the slow reform has caused much anger. Third, due the impact of the Covid-19 pandemic and unemployment, 40 million people are without job, and the national economy is under a lock-down. The impact is still huge. After being locked down for two months, people need to vent their frustrations. Fourth, the level of social welfare supply is low, and robbery is the best example of the matter. There are two prominent groups robbing stores. The first being the Whites and Blacks from the bottommost society, who seek daily necessities. The latter are the Hispanics and Asians, who thrash boutiques for branded goods. This is an issue concerning the level of welfare supply. Fifth, all middle schools and universities are not open, which means students can participate in demonstrations on the streets too.
Currently, the movement in the U.S. is ever evolving, and one simply cannot predict what is to come next with confidence. It may leave as quickly as it came. It may also continue to grow and become larger, lasting, and far-reaching. If we were to slap a figure to the matter, there is a 60% of probability that it will end soon; and a 40% probability for it to turn into a lasting movement.
However, surface-level social phenomena are always easy to analyze and understand. The changes in the foundation of truly deep social movements however, are easily overlooked. Before Tsai Ing-wen won the election in Taiwan, I have already predicted several things accurately when observing Taiwan. One, Tsai Ing-wen would be elected. Two, Taiwan is undergoing a rapid evolution. Three, Taiwanese business communities simply cannot determine the outcome. Four, Taiwan has the potential to rise, and there will be a complete imbalance between Taiwan and Mainland China. At that time, most brushed off these opinions, and people did not really pay much attention to it, yet now it has become a reality. Likewise, the current movement in the U.S. has profound and influential social changes and evolution. To sum it up simply, the participants involved are basically ardent supporters of Bernie Sanders' ideals. The idea of ​​democratic socialism is taking root in the American society and is deeply ingrained among the younger generations. From "Occupying Wall Street" to the "George Floyd incident", there will be unceasing waves after waves of such movements in the future. Therefore, in the future, the U.S. will definitely follow the Scandinavian-style democratic socialism, and the growth of the younger generations dictates that this will happen. All the pursuit of welfare supply and the social anti-discrimination movement are in fact social welfare movements, and the result can only be the end point that pushes the U.S. increasingly towards democratic socialism.
Knowing this, we are certain that the Wall Street is seeing the last of its prosperity. The U.S. financial industry rooted in the insurance system will inevitably make major structural adjustments in the future. The Warren Buffett-style business model has fallen behind times, and such times are undergoing unimaginable changes. The strength of the U.S. will depend on the overall strength of the country, rather than the strength of capital or the U.S. dollar. It will be more stable and more integrated into the world, and that will also be the age of where globalization recovers.
And we, shall wait for that moment to arrive.
Beneath the Skin of America's Protest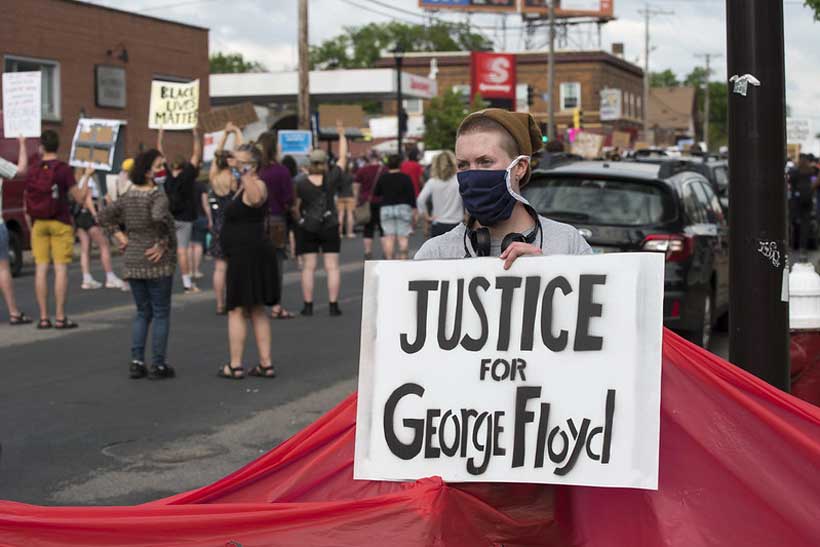 Just a few short weeks after Ahmaud Arbery, 25, was killed while jogging near his home in Georgia, George Floyd's death in Minnesota has sent shockwaves through an already grieving nation (CBS, 2020).After a week of national protests erupting around the nation in opposition to racism, police brutality, and widespread unrest over the treatment of unarmed civilians persecuted for their skin color, socio-political issues once stashed into the shadows have been thrust into the limelight. There are three dimensions of American society that George Floyd's killing and the large scale reaction to his death have exposed: deep social divisions, complex civil-military relations, and withering press freedoms.
1.0 Social Division
Above all, George Floyd's death highlights the fact that the humanitarian demands of the Black Lives Matter movement—among them, equal treatment before the law, anti-racism measures, non-antagonistic civil-police relationship – remain unmet. Reactions to the systemic entrenchment of racial injustice in America, the melting pot, have boiled over internationally. In response to the undeniably racial characteristic of the homicide of Mr. George Floyd, BBC radio presenter, Clara Amfo, delivered a passionate speech about the severe social dislocation that comes with racial tension and violence. She eloquently expressed the dichotomy between "…how the world enjoys blackness and seeing what happened to George." She expanded upon this concept beautifully:
"[W]e as black people get the feeling that people want our culture, but they do not want us. In other words, you want my talent, but you don't want me. There is a false idea that racism and, in this case, anti-blackness is just name-calling and physical violence when it is so much more insidious than that" (Clara Amfo, 2020).
She is right. In addition to the perennial violation of fundamental rights, police brutality harms civilian faith in institutions and fills the population with even greater distrust. Rubber bullets, tear gas, pepper-spraying crowds, and baton beatings only escalate unresolved issues and often incite opportunistic criminal activity that might not have existed otherwise. Bellevue, Washington's Police Chief, Steve Mylett, has stated that he believes that "the looters were separate from the peaceful protesters who were demanding police accountability in the wake of George Floyd's killing"(Kyro7, 2020). He indicated that such actors already linked to violence in the area may be exploiting the moment (Siemny, 2020). Unofficial reports about bribery stir suspicions that there are underhanded efforts to delegitimize the "Black Lives Matter" movement. Whether these postulations are rumor or reality, Trump seized the opportunity to label all protesters regardless of their respective positions toward pacifism of being "professional anarchists" (TIME, 2020). Growing uncertainty and distrust have driven the social fissures even deeper.
George Floyd's tragic end revives painful memories of other high profile police fatalities such as Eric Garner, Trayvon Martin, Michael Brown, Kendra James, Sean Bell, Walter Scott, Freddie Gray, Sam Dubose, Philando Castile, Terence, Crutcher, Alton Sterling, Jamar Clark, Jeremy McDoyle, William Chapman II, Eric Harris, Tamir Rice, and Sandra Bland among many, many others. May they rest in peace. In a recent article about police brutality titled "Where Did Policing Go Wrong?" international journalist, Matt Taibbi notes that:
"…we have two systems of enforcement in America, a minimalist one for people with political clout, and an intrusive one for everyone else.In the same way our army in Vietnam got in trouble when it started searching for ways to quantify the success of its occupation, choosing sociopathic metrics like 'body counts' and 'truck kills,' modern big-city policing has been corrupted by its lust for summonses, stops, and arrests. It's made monsters where none needed to exist" (Taibbi 2020).
Sowing further division is, indeed, a threat to national security. However, Trump's threats to deploy the military throughout the country to crack down on the civil unrest may reap more distrust than stability, particularly given that law enforcement and National Guard personnel and resources are already deeply involved in the situation.
2.0 Complex U.S. Civil-Military Relations
Although the U.S. military relationship with the American citizens they aim to serves wings along steep peaks and valleys, the military as an institution has generally enjoyed a reasonably positive public opinion relative to many other countries around the world. The surveys measure trends relating to the people's confidence that the military will act in the interests of the public. Within these statistics, there is often an underlying association between public approval or disapproval of military interventions abroad. Vietnam was perhaps the U.S. military's nadir, the lowest point of the institution's public opinion in history, but the most recent low valley in public surveys was recorded between 2003-2008 in response to the invasion of Iraq. At this time, confidence that the military was acting on behalf of public interest hovered around a low 20-30%(Pew Research Center, 2008). Opinion polls have been critiqued at times because the data is dependent upon how survey questions are phrased, however, large swings either in favor or in opposition can be genuinely revealing of deeper social trends. Recent data indicates that favorable perceptions and confidence toward the military as an institution have gradually improved over the last decade— interestingly as trust in the federal government has plummeted within that same time frame( Pew Research Center, 2019). With that said, the same study also reported that 84% of Americans believe that confidence in the federal government can be improved, which shows a strong adherence to institutional frameworks and the power structures they organize.
The greatest concern about deploying the U.S. military against the civilians it serves is not that it gives excessive power to military leaders (as would be one of the greatest fears in many institutionally wobbly countries), but that it creates a dangerous precedent for future executive overtures. It should be noted that deploying the military against civilians does not change the overall structure of the military, which it is always answerable to civilian control (National Guard to a State Governor and Federal Forces to the President of the United States), but it could undermine the role of the Constitution and Congressional Authority if emergency clauses are abused. The Posse Comitatus Act expressly authorizes the use of the US Armed Forces to execute the law. Within the Posse Comitatus Act, The Insurrection Act, Chapter 13 of Title 10 (10 USC Sections 251-255) reads:
"This act allows the President to use U.S. military personnel at the request of a state legislature or governor to suppress insurrections. It also allows the president to use federal troops to enforce federal laws when rebellion against the authority of the U.S. makes it impracticable to enforce the laws of the U.S. by the ordinary course of judicial proceedings." (USNC, 2019).
A number of situational dimensions are mentioned within the Posse Comitatus Act discussing the nature of high-risk situations involving counterdrug and counter-transnational organized crime, crimes involving nuclear materials, and emergency situations involving weapons of mass destruction. Although Congress is responsible for authorizing War, under the Authorization for the Use of Military Force, the Executive branch has conducted military operations (which are technically not wars, but look and smell a lot like them) all over the globe.
The most extreme manifestations of executive power abuse can be seen in the traditions of authoritarian leaders who cultivate paramilitaries, who are considered to be semi-militarized not because they lack any aspect of tactical training, but because they are neither integrated into the main branches of the armed forces (army, navy, marine corps, air force, coastguard, and space force) nor its auxiliary forces (such as the national guard). Paramilitaries or irregular militaries explicitly execute the objectives of the leader, and their crimes go unpunished because they act as a reinforcement of existing monopolies over executive power structures (federal administrations) rather than as a guarantor of international security.
Of course, there are an immense number of steps between an executive power involving the military to deescalate an isolated wave of civil unrest versus the habitual use of private militias to control the population, but the issue is not one to take lightly. For example, President Duterte from the Philippines makes frequent use of these techniques to enforce his agenda and there is little evidence that the dynamic will be reversed in the interest of the people any time soon. With regard to domestically deploying the U.S. military, even leading members of the military and Pentagon officials have expressed deep concerns: "'There is an intense desire for local law enforcement to be in charge, 'one defense official said alluding to the laws that forbid the military from performing law enforcement roles inside the United States," (CNN, 2020).
Paradoxically, the 1807 Insurrection Act was most famously invoked in 1957 to enforce desegregation initiatives particularly for the Little Rock Nine (nine African American students enrolled at a previously all-white high school in Arkansas for the first time).In spite of Federal Laws newly declaring integration, the governor of Arkansas resisted so much that he ordered the Arkansas National Guard to bar the nine students from entering on grounds that he was maintaining order. In response, President Eisenhower federalized the National Guard via executive order meaning that the National Guard now answered to the President of the United States rather than the governor of the State. Eisenhower then commanded the National Guard to escort the African American students into the school and ensure their safety. In this instance, a federal law was clearly being violated by a state, and therefore the grounds of national intervention to enforce compliance were quite clear.
Later, similar initiatives were applied to the Detroit Riot of 1967 as well as in the 1992 L.A. Riots also over racial tension. The complication with deploying the U.S. Military against civilians protesting the death of George Floyd is that it is unclear what specific federal legal institutions they are being deployed to protect. Protests are occurring in diverse pockets of the country and expressing themselves through equally diverse means ranging from passive to aggressive. Given that there are already mechanisms in place to manage general unrest, deploying the military not only harms the legal legitimacy of federal intervention, but it obfuscates the terms upon which it can be used (and abused) in the future. The following alarming because it sets the stage for future leaders to use unsubstantiated reasons to exert force:
"As we speak, I am dispatching thousands and thousands of heavily armed soldiers, military personnel, and law enforcement officers to stop the rioting, looting, vandalism, assaults, and the wanton destruction of property" (Trump's Rose Garden Live Broadcast, Monday 1 June 2020).
In this context, when Trump references 'military personnel' he is most likely only discussing Regular Army as opposed to the Army Reserve or Army National Guard. In an interview the day before, Army Maj. Gen. Thomas Carden, the Adjutant General of the Georgia National Guard spoke candidly about deploying Regular Army troops in addition to the National Guard component: "Of all the things I've been asked in do in the last 34 plus years in uniform, this is on the bottom of my list" (Starr, Browne and Gaouette, 2020). Using the military forces against civilians to restore order is widely viewed as sacrilege given that there are already other bodies intended to do so, such as domestic law enforcement officers, local authorities, and the National Guard.
Additionally, curfews initially imposed in response to the emergence of the novel Coronavirus, harshened in the wake of widespread protest and public assembly (New York Times, 2020). It is an open secret that these curfews are designed to curb the spread of political unrest more than the virus. Correspondingly, the self-proclaimed "President of law and order" has also antagonized governors wishing to use less aggressive means of crowd control:
"And you can't do the deal where they get one week in jail… These are terrorists. These are terrorists. And they're looking to do bad things to our country… You have to arrest people and you have to put them in jail for 10 years…And you'll never see this stuff again" (Trump, 2020).
The majority of the protesters are students, minorities, Black Lives Matter advocates, and those who believe in human rights. President Trump's abuse of the word terrorist is reminiscent of highly repressive regimes such as Iran, Saudi Arabia, and other countries with a history of inhibiting free speech such as Turkey (Voisich, 2020). In all of these contexts and others, terrorism is indeed a significant security issue, however, there are also circumstances when the word "terrorist" is invoked for the political purposes of shaping public opinion. Using such labels in conjunction with rhetoric to 'dominate the streets' and to create 'an overwhelming presence until the violence has been quelled' is a major red flag (Trump's Rose Garden Live Broadcast, Monday 1 June 2020).
3.0 Press Freedom
The arrest of a journalist, Oscar Jimenez, by state police in Minnesota, who was covering the event on live television "drew global attention to how law enforcement authorities in the city were treating reporters covering protests that have descended into riots" (BBC, 2020). He is not the only correspondent who has suffered. One reporter, Adolfo Guzman-Lopez, was targeted by police from a distance and shot in the throat with a rubber bullet after conducting an interview. Other reports have emerged of journalists being blinded, injured, and arrested while covering the protests (USA Today, 2020). According to the US Press Freedom Tracker, in the days since, over 100 incidents of reporter attacks have come under investigation (US Press Freedom Tracker, 2020). Similarly, The Niemann Foundation for Journalism has documented over 110 incidents since the 28 May 2020. The issue of receding press freedoms presents a microcosm of the already strained relationship between the media and President Trump:
"At contentious White House COVID-19 press briefings on March 19 and 20, he again angrily attacked the news media, saying that 'the press is very dishonest' in its reporting on his handling of the crisis and that journalists 'truly do hurt our country" (U.S. Press Freedom Tracker, 2020).
While the media is by no means perfect, the role of the press in society is that of a watchdog. Media outlets are the main source of information dissemination to the public about events they might not otherwise have known or content that certain actors have hushed. In many cases, the investigative nature of journalism draws uncomfortable truths from the shadows. For example, "after Michael Brown, an unarmed black man, was killed in 2014 by police in Ferguson, Mo., a Post investigation found that the FBI undercounted fatal police shootings by more than half" (Washington Post, 2020). Following the discovery that police departments were grossly under-reporting these incidents, a database independent of the government was created to accurately reflect and record incidents of police brutality (Fatal Force, 2020).
These same statistics indicated that there have been approximately 1,000 fatalities each year, and that, although the absolute quantity of white individuals who died at the hands of police last year is slightly higher, African Americans account for a mere 13% of the population. According to the Washington Post, this indicates that "the rate at which black Americans are killed by police is more than twice as highas the rate for white Americans" (Washington Post, 2020). The press was incredibly important in driving attention to this issue, and, in the aftermath of George Floyd's passing, they have been on the frontlines documenting this formative moment in U.S. history. The fact that they have been so harangued can also be interpreted inversely: those in power believe that the media wields such a significant weight that they are threatened by their own inability to control all aspects of it. In contexts where free speech is held as a value by leaders and society alike, press freedom is respected, and information flows openly. However, in environments where this liberty is contested (or where it simply does not exist), high-quality journalism becomes the victim of its own success. Those who dig too deeply or expose too much, are silenced with increasing aggression.
4.0 Conclusion
Today, we are witnessing a level of upheaval throughout the country that, while not unprecedented, is reminiscent of some of the most volatile eras in U.S. history. However, one critical difference between what distinguishes then and now is that today's turmoil is flagged by deeply disturbing warning signs. If there were a political canary in the coalmine of U.S. politics, it would have long been dead. Some of these red flags include the diluted use of the word "terrorist," suppression of public assembly and press freedom, invoking the military at the expense of subsidiarity, calling governors 'weak' who are hesitant to use aggression against their citizens, and a number of other infractions that run counter to traditionally cherished democratic values.
The nationwide – and truly, worldwide –response to Mr. George Floyd's killing has brought to light the true extent of disequilibrium in America today in terms of social division, civil-military relations, and press freedom. How these dimensions will affect the upcoming November elections is as uncertain as the present volatility. As American institutions are being tried and tested by the country's current and prospective leaders, the stability of the current social contract becomes ever more dependent upon them:"Everything is impacted by the lack of trust – and the driver of the declining trust is the head of the federal government. Trust cannot be repaired without truth – which is in short supply" (Trust and Distrust in America, 2019). How tenuous is the stability of the nation if it can wobble from a $20 bill?