Donald Trump the Republican candidate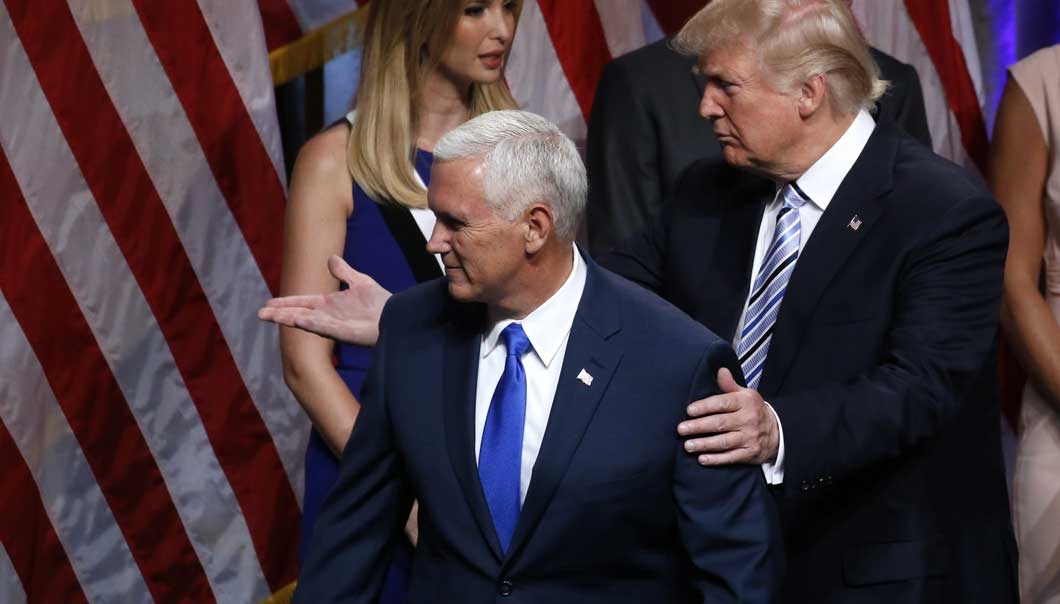 The Republican Party has formally nominated Donald Trump as its candidate for the presidency of the United States, capping a roller-coaster campaign that saw the billionaire tycoon defeat 16 White House rivals. Billionaire businessman Donald Trump has officially sealed the Republican candidate to fight for US presidency after months of acrimonious campaigning.
In fact, the billionaire had been expected to cruise past the 1,237 delegates needed on Tuesday to seal the deal on the first ballot. Trump was put over the top by his home state of New York. "It is something I'll never ever forget," Trump said on a video feed from New York. "Together we have achieved historic results with the largest vote total in the history of the Republican Party. This is a movement, but we have to go all the way." His son Donald Trump, Jr., cast the votes for the New York delegation that put the billionaire businessman over the top of the 1,237 delegates he needed to clinch the nomination, as any talk of disruptive protest votes or walkouts dissipated. Donald Trump Jr told delegates at the Republican National Convention, which erupted in cheers and applause. "Congratulations, Dad. We love you," he said. Now Trump will face Democratic candidate Hillary Clinton former foreign minister of USA and wife of former president Bill Clinton. Donald Jr. was tearing up when he told Bash that putting his father over the top was "one of the more surreal moments of my life other perhaps than the birth of my children. To be able to do that is historic, it's awesome." "It's pretty real."
Trump's Democratic rival, Hillary Clinton, was quick to respond after the vote with a challenge thrown to him: "Donald Trump just became the Republican nominee. Chip in now to make sure he never steps foot in the Oval Office".
The Republican candidate Donald Trump has appeared on screen at the Republican National Convention, telling delegates he is "so proud" to be their nominee for president and vowing to "go all the way" and win the White House in the November election. "This is a movement. But we have to go all the way. I am so proud to be your nominee for president," he told the delegates. The focus was the economy, with many calls for lower taxes and less government interference, as per the conservative way. However, there was again a clear anti-Clinton theme today, perhaps stronger than yesterday, with NJ governor Chris Christie going pretty hard on the Democratic nominee. He said she was guilty of messing up in her responses to various international incidents.
Trump promised to win the election in November, create jobs, strengthen the military, safeguard US borders and "restore law and order". The real estate mogul won a thumping victory in a series of state-wide party elections, garnering more than 13 million votes – the most of any Republican nominee ever. The conventions are designed to champion the party candidate, rally the grassroots, and propel the party towards November's presidential election. "Such a great honor to be the Republican Nominee for President of the United States. I will work hard and never let you down! America first!"
Donald Trump, the business magnet whose outsider campaign has both galvanized millions of voters and divided the Republican Party, is the 2016 GOP presidential nominee.
The New Yorker's embrace by the Republican National Convention marks a remarkable moment in US political history and validates a campaign that shattered precedent, defied experts and usurped the GOP establishment.
Anti-Trump forces on the floor held out for a final miracle on Tuesday after seeking to convince delegates that their votes were not bound and that they could vote their conscience, but it never came to fruition.
It has been a stunning rise for a man most thought would never make it this far. "After all the predications that he could never do it – the public wouldn't want someone with no legislative experience, no government experience – they've opted for a man who has made his name first of all in business and latterly as a reality TV show host," reported Al Jazeera. "He will now be on top of the Republican ticket come November."
An effort to place the name of Texas Sen. Ted Cruz for nomination fizzled late Tuesday afternoon. The effort had no chance of success since most of the delegates won by Trump in his GOP nominating victory were bound to vote for him in the roll call under the rules of the Republican primary process. Cruz's inner circle had adamantly opposed any attempt to involve him in last minute convention floor intrigue, a senior adviser to the Texas senator told CNN. A rebellion would have emphasized the divides in the GOP torn open by Trump's campaign, which was given little chance of success when he descended a golden escalator in Trump Tower with his wife Melania to set his sights on the White House last year.
An instrumental remix of Frank Sinatra's hit New York, New York boomed into the arena after the announcement, as delighted delegates swayed in time with the music and waved their arms in the air.
Trump praised his pick as an "incredible man" who would make "a great vice president".
The state-by-state vote to put forward Trump's nomination took place a day after opponents staged a failed attempt to force a vote opposing his candidacy and after a speech by his wife, Melania, drew accusations of plagiarism. "It's unbelievable. It's surreal. I'm so proud of my father. I'm so proud. We all are," Trump's eldest daughter and businesswoman Ivanka, often described as his secret weapon, told CNN.
Smooth vote
The conventions are designed to champion the party candidate, rally the grassroots, and propel the party towards November's presidential election.
Trump's name was put into the nomination by Alabama Sen. Jeff Sessions, an early supporter of the businessman, and was seconded by fellow early supporters New York Rep. Chris Collins and South Carolina Lt. Gov. Henry McMaster. "We have gotten off course and the American people know it," Sessions said in his speech, warning that crime is rising, terrorist attacks are proliferating, and Congress is deadlocked, arguing that Trump is the only answer. "The American voters heard his message and they rewarded his courage and his leadership with a huge victory in our primaries," Sessions said, drawing raucous cheers from Trump fans on the convention floor. "He loves his country and he is determined to see it be a winner again," Sessions said. "Donald Trump is the singular leader that can get this country back on track. He has the strength, the courage the will to get it done."
Trump's roll call will be followed by the nomination and vote for Indiana Gov. Mike Pence as the vice presidential nominee. Tuesday's vote passed more smoothly than events on the convention floor Monday when holdouts tried to embarrass Trump by initiating a fight over rules of the gathering.
Trump's team monitored delegates to quell any kind of rebellion, with a team of whips on the floor and eyes in the sky. The Trump delegate brain trust was holed up in a skybox inside the convention center where they tracked the movement of delegates as the roll was called. Trump whips wore neon green hats to make it easier for them to spot.
Trump carried 36 states and won 13.4 million votes on his way to the GOP nomination, but he took a smaller percentage of primary and caucus votes than Romney in 2012 or Sen. John McCain of Arizona in 2008. Yet for all Mr. Romney's business orientation and Mr. McCain's maverick streak, neither possessed the potential, ability or inclination to change the Republican Party.
Clinton under attack
A wealthy New York real estate developer and a reality TV celebrity, the 70-year-old was a long shot when he entered the race for the Republican nomination more than a year ago, having never been elected to office. He in fact clinched the nomination nearly two months ago. But relentless controversy over his campaign rhetoric and a simmering movement by anti-Trump delegates to deny him the nomination made it less than a foregone conclusion.
Nonetheless, speaker after speaker at the four-day convention in Cleveland took aim at his rival, Mrs. Clinton, presenting her as out of touch with the concerns of ordinary Americans and the inheritor of President Barack Obama's "oppressive" government pursuing arrogant foreign policy.
Republican delegates savaged Clinton at the convention, breaking into angry chants of "lock her up" and "guilty" as New Jersey Governor Chris Christie accused her of wrongdoing and numerous foreign policy failures, including on Libya, Syria, the Iran nuclear deal, and Boko Haram in Nigeria. Christie, himself a former federal prosecutor, told the convention as he laid out a case against Clinton and "her selfish, awful judgment…We are going to present the facts to you. You, tonight, sitting as a jury of her peers in this hall and in your living rooms around our nation," he said.
Outlining what he called "the facts", Christie slated Clinton's record as US secretary of state, accusing her of being responsible for chaos and violence engulfing the Middle East and elsewhere, and asking whether she is "guilty or not guilty?" "In Syria, imagine this, she called President Assad 'a reformer.' There are now 400,000 dead. Think about that: 400,000 dead. So we must ask this question: As an awful judge of the character of a dictator and butcher in the Middle East, is she guilty or not guilty?" "Guilty," the crowd chanted in reply. "America and the world are measurably less safe because of the Iran deal Hillary helped cut. An inept negotiator of the worst nuclear arms deal in American history, guilty or not guilty?" he bellowed. "Guilty," the crowd replied.
In short, Hillary Clinton does not have any positive opinion in the public. Her actions and rhetoric are unimpressive. Trump stands tall. Trump speaks of making America great and is in the process of remaking the GOP, possesses all three, and he takes them into a race essential for the Republican Party, which has been shut out of the White House for eight years.
Observation
After the presidential vote, the convention by voice vote nominated Indiana Governor Mike Pence, 57, Trump's choice for his vice presidential running mate.
Donald Trump, who has greater chance to be the next president of USA than his opponent Clinton, has secured the nomination of the Republican Party to become the next US president after months of controversial campaigning that has divided the American right of the political spectrum, leading to intense debate on future of US foreign policy. Trump was expected to formally accept the nomination in a speech on Thursday, before facing off against Democrat Hillary Clinton in the November 8 election battle. Mrs Clinton, 68, is due to be formally nominated at the Democratic convention next week in Philadelphia.
Many Americans oppose Trump's ascension in US politics, lambasting his controversial campaign statements, including calling Mexican immigrants rapists and drug dealers whom he would deport if elected president. He has also called for a ban on Muslims from entering the United States. Later he revised much of his harsh rhetoric meant essentially to garner the votes of those who hate Islam.
General scenario is that Donald J. Trump wins in November. But then the Tea Party hardliners would become stronger. If Trump becomes president, he may play the role of Franklin Roosevelt in 1932 and Ronald Reagan in 1980, both of whom transformed the demographic profile of their respective parties.
Donald J. Trump may be harsh, but he is being hailed as a remarkable, formidable and possibly transformative Republican presidential nominee. He has the potential to change everything — the presidency, the way aspiring nominees campaign for the job and the Republican Party itself, which this year is celebrating its 160th birthday. Many Republicans swear with Trump brand of politics, the party is going through creative change.
Establishment Republicans and Tea Party conservatives have little in common besides their contempt, part substantive and part stylistic, for Mr. Trump's brand of politics. Neither group has any affinity for former Secretary of State Hillary Rodham Clinton, but neither group has a stake in Trump prevailing.
While Trump is hawkish, Gov. Mike Pence of Indiana, Trump's running mate, is such a balm to the party. Trump partisans like him because their candidate covered him with stardust, the regulars because he has convent. The Pence selection is far more important for the internal politics of the Republican Party than for its external effect. Only one vice-presidential selection since 1988, Sen. Albert Gore of Tennessee, prompted as much as a third of the public to say it was more likely to support a party ticket.
A split personality, Trump is one of those rare presidential nominees who have the potential of winning the White House but also of being defeated decisively. A defeat would warn the Republicans away from nominating a candidate like Trump again. A victory would remold the party in . Trump's image — and the long-term effect of that cannot be predicted.
Democratic candidate Hillary is now facing a very serious and direct threat from Trump on whom she and her party and incumbent president Obama had high hopes because of his hawkish nature, arrogant character and faulty rhetoric. However, he, unlike Obama and "hopeful" Hillary, clearly said he would review the US-Israel relations and view issue from a neutral viewpoint. This has made a sea change in US policy.
Hillary Clinton is going pursue the same imperialist war agenda of Bush and Obama along with pro-Israel policy encouraging the Zionist criminal regime to advance its expansionist agenda inside Palestine along with genocides of Palestinians, besieged by Israel-Egyptian terror blockades , .
But Trump is likely to revise most, if not all, policies of both Bush and Obama. Thus in order to advance US interests globally if aggressively the republican president is better suited than Hillary Clinton. Unlike Obama, Trump may not obey the Neocons. He has his own ideas.
The Republican-Democratic battle for presidency is yet to begin, Will Trump let Clinton climb the sympathy ladder as a female presidential candidate as she fought the fellow democrat Sanders?
Just What Is An American?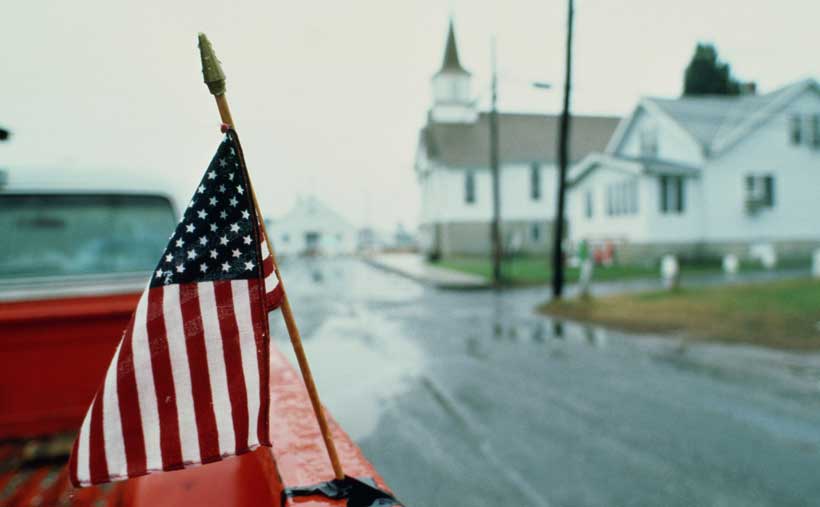 The greatest mistake any leader, or moneyed powerful individual, or even masses of people (all 3 of which tend to have the loudest voices) is to culturally appropriate unto themselves, just exactly what it means to be an American, based on their own selfish notion of what it means.
The fact remains that the ideal of Americanism is a concept – a truly growing, organic, ever changing, and ever expanding idea that is enshrined within its founding documents and laws.
For example, the Declaration of Independence, Bill of Rights, US Constitution, Civil Rights Act, and the Equal Rights Amendment, among scores of other acts of legislation, point to an ever growing ongoing journey to forge a new nation, just like ancient Rome did, united by a common destiny, and drawn from different experiences, cultures, cuisines, religions, ethnicities, races, nationalities, and world views.
So when President Trump on July 15, 2019 told four minority female congresswomen in sum and substance to "go back to there they came from" if they "didn't like America," he trampled over their own views, ideals, and experiences as Americans.
Quite simply his statement was an appropriation of what it means to be an American, from the point of view of a German/ Irish American senior citizen male, to a group of Latin/ Somali/ Palestinian/ African-American younger females.
Perhaps President Trump should re-visit his own people's racial history, wherein the Irish were systematically excluded by the previously arrived and established Anglican Protestants, or even with the Germans in America who were actually interred in camps during the periods of World War I & World War II.
The German-American Experience
During World War II, the legal basis for this detention was under Presidential Proclamation 2526, made by President Franklin Delano Roosevelt under the authority of the Alien and Sedition Acts.
With the U.S. entry into World War I, German nationals were automatically classified as "enemy aliens."
Two of the four main World War I-era internment camps were located in Hot Springs, N.C. and Fort Oglethorpe, Georgia.
Attorney General A. Mitchell Palmer wrote that "All aliens interned by the government are regarded as enemies, and their property is treated accordingly."
The Irish-American Experience
In 1836, young Benjamin Disraeli wrote: "The Irish hate our order, our civilization, our enterprising industry, our pure religion. This wild, reckless, indolent, uncertain and superstitious race have no sympathy with the English character. Their ideal of human felicity is an alternation of clannish broils and coarse idolatry. Their history describes an unbroken circle of bigotry and blood."
Nineteenth-century Protestant American "Nativist" discrimination against Irish Catholics reached a peak in the mid-1850s when the Know-Nothing Movement tried to oust Catholics from public office.
Much of the opposition came from Irish Protestants, as in the 1831 riots in Philadelphia, Pennsylvania.
After 1860, many Irish sang songs about "NINA signs" reading Help wanted – no Irish need apply.
The 1862 song "No Irish Need Apply" was inspired by NINA signs in London.
Alongside "No Irish Need Apply" signs, in the post-World War II years, signs saying "No Irish, No Blacks, No Dogs" or similar anti-Irish sentiment began to appear as well.
Billionaires, Vanity and Modern Democracy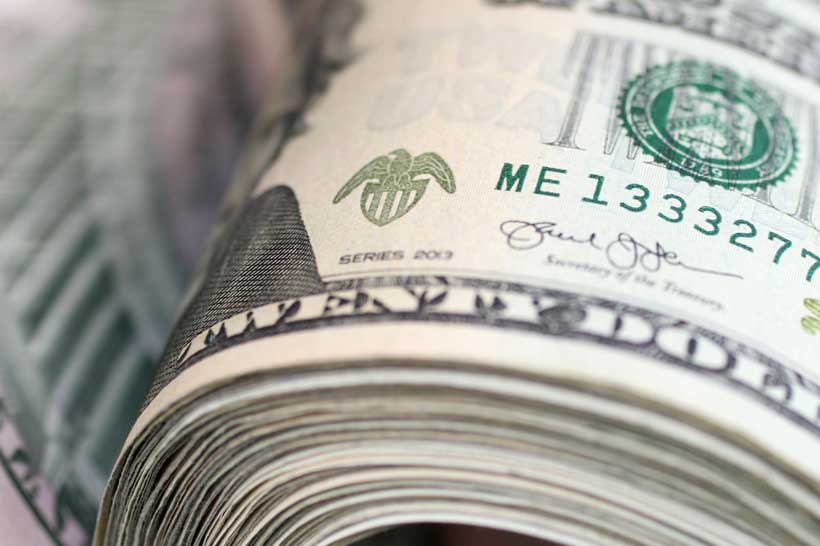 The bullying in Washington is the current trend. On Monday, the British ambassador resigned his post after Trump refused to deal with him. Well-liked in Washington and the halls of Congress, his downfall was an honest assessment of the Trump administration as 'inept' and 'dysfunctional'. The letters were leaked in the U.K.
Suppose the president tweets comments contrary to current established policy, does that mean a policy change? Do departments adapt promptly. Nobody knows. That's dysfunctional, and everyone knows it. In the meantime, he has enjoyed 17 golf outings since February averaging three a month. No wonder he is that rare president who does not seem to age in office from the stresses of the job. Obama's hair turned gray.
But then a lighter hand on the tiller has kept us out of war, whereas Obama, the Nobel Peace Laureate, destroyed Libya and escalated in Afghanistan. The consequences are still being felt in Southern Europe particularly, through the hordes of refugees still continuing to arrive. Also in the resurgence of anti-immigration political parties in northern Europe.
The supreme irony is the fact of refugees being rescued from ramshackle boats and dinghies or often dying in one part of the Mediterranean while the Obamas cruise on a billionaire's luxury yacht in another. Is that a metaphor for democracies in the modern world? One is also reminded of Mr. Modi's specially woven pinstripe cloth repeating his name endlessly on the stripes in the material.
Fortunately, the current president does not like the sea, or we would never see him in Washington. As it is he has had 14 visits to golf clubs (not as much time on the course however) since the beginning of June. He once had a small yacht that lay anchored in New York until he sold it. His pleasures have generally centered on the more mundane: cheeseburgers and women — the younger the better, although perhaps not as young as those that have gotten his friend Jeffrey Epstein in trouble again. To be fair, Trump had a falling out with him 'about 15 years ago' he said recently. 'I was not a fan of his, I can tell you,' he added although he called him a 'terrific guy' in 2002.
At least one party had 28 girls to a so-called calendar-girl party at Mar-a-Lago (Trump's estate and club) in Florida, meaning selection of a calendar girl. The male celebrities attending, according to the man assigned the task of finding the girls, happened to be Trump and Epstein, and no one else! So surprised, the man still remembers the story. The falling out between Trump and Epstein was rumored to have been a business deal.
It brings us to the second resignation, that of Alex Acosta the Labor Secretary. A Harvard-educated lawyer, Mr. Acosta was the US attorney for the Southern District of Florida when he made a generous agreement with Epstein who had been charged with sex crimes. For a 13-month sentence of mostly community work, usually from his mansion, Mr. Epstein was protected from further prosecution. In a clear rebuke to Acosta, the case has been re-opened with a new charge of sex-trafficking minors.
As a result, Mr. Acosta has had to bow to the chorus of calls for his resignation. The real question: How ever did Trump get elected? A mainstream press failure?
What has happened to Western liberal idea?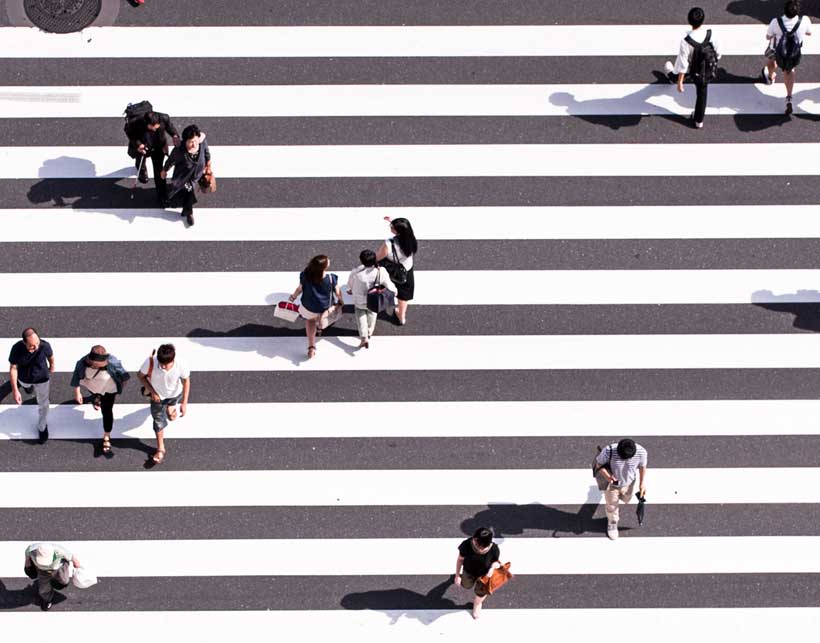 In the recent interview with President Putin, the Financial Times seems to have launched a discussion on liberalism only at its own peril. Inadvertently, a real problem was touched upon, whose pressing nature is no longer denied by anyone in the West. The newspaper had to admit it in its Editorial of 29 June. Its authors claim that the threat to liberalism comes from within, including President Trump and his policies, Brexit and, certainly, the rise of "populist nationalism". They refer to voters' disillusionment with liberalism and loss of confidence in the economic system and trust in political elites. The latter are invited to redouble their efforts to take into consideration issues raised by voters and "to renew liberalism".
Hence, the Russian leader has only identified a problem that Western elites are unable to acknowledge, desperately defending the status-quo as having no alternative. But where is the problem?
The systemic crisis of Western society, if we are to call a spade a spade, has its roots in Reaganomics and Thatcherism. In early 1980s, disregard for the lessons of the Great Depression led to Anglo-American attempts to sort of try the pre-1929 Pure Capitalism. This unleashed the forcers of a "self-regulated market" with the state playing a minimal role – a key concept of liberal economics. The idea of social accountability of business had no place in that system.
At the same time, financial sector was deregulated through the step-by-step repeal of the Glass-Steagall Act, which was one of key elements of Franklin D. Roosevelt's New Deal. Its architect was British economist John Maynard Keynes. It was only natural that the 2008 crisis also started in the financial sphere which had practically lost touch with the real sector of economy.
Then neoliberalism (as it became known) came to be imposed by Anglo-Saxon nations on the whole of the EU through the Lisbon agenda. The then Prime Minister Tony Blair was pretty good at it. When asked what she considered as her key legacy, Margaret Thatcher pointed to Blair who continued her economic policies under the "New Labour" slogan.
For instance, everyone knows what the nationalization of British railways led to. Profits are reaped by operators, while costs are borne by taxpayers who finance UK Rail, the state-run company responsible for railroad infrastructure. And this is not the only way to privatise profits while collectivising costs. In fact, globalisation has become one such practice for Western elites. Its original motive was quite liberal and far from being altruistic or even geopolitical (Donald Trump has reassessed this part of it when he blamed globalisation for China's economic rise). It was about cheap labour for increased profits. The jobs that were to be transferred abroad should have been compensated for by a new technological revolution. But it's not happening, not even in the second generation. Information technologies do not create as many jobs, and we are already talking of robotisation and artificial intelligence, as well as a universal minimum living allowance as a solution to the problem of poverty and unemployment. It was Keynes who said: "Free trade assumes that if you throw men out of work in one direction you re-employ them in another. As soon as that link is broken the whole of the free trade argument breaks down".
Liberalism in politics, especially after the end of the Cold War, has degenerated into averaging and alternative-free policies in the "end of history" spirit. Even Henry Kissinger admitted in his "World Order" (2014) that Western elites had again relied on automaticity, as was the case with the market. But as it was shown by Karl Marx supported by modern economists (Joseph Stiglitz, Paul Krugman, Thomas Picketty and others), free markets always give advantage to the investing classes, which only leads to more inequality.
In this respect, the 45-year post-WW2 period was an exception to the rule due to the creation of a social welfare state – the one that is now being destroyed by the neoliberal economics. Along with it the middle class is being destroyed – the pillar of Western democracy. For these reasons the real discourse of democracy is being substituted in the West by a discourse of liberalism. This involves labelling all protest voters as "populists" and "nationalists", allowing to side-step the issue of the inability of the actual political system to represent this silent majority. Yet, that is what's going on when differences blur between the Right and the Left, Tory and Labour in Britain, Republicans and Democrats in the US, or Christian Democrats and Social Democrats in Germany's "Grand coalition". Is it any wonder that when an opportunity arises to have a say, this majority votes for Brexit, Trump, or newly-created anti-system parties and movements, often with marginal ideologies?
In social terms, as BBC is trying to explain in this ongoing debate, liberalism is about protecting the rights of minorities of all kind, including transgender persons. It turns out that there's nobody to protect the interests of the majority. Yet, we are speaking of the post-war "social contract", which simply does not work in liberal economics. Anglo-Saxons are on the path of further liberalisation, which the continental Europe cannot afford. Boris Johnson, contributing to the discussion, has said the other day that Brexit is precisely aimed at giving a new lease of life to it by following the US in income tax reductions for business and private individuals.
British political analyst David Goodhart (in "The Road to Somewhere: The Populist Revolt and the Future of Politics", 2017) shows another perspective of the issue. In his opinion, the elites have become cosmopolitan, but the majority has remained rooted in their own countries, regions and communities. In other words, the majority sticks to its national identity, unlike the elites. Even the European middle class, united by similar living standards and occupations, becomes aware of its nationality when hit by bad economic times.
Those who accuse Russia of meddling in internal affairs of Western countries are essentially denying their voters the right to vote, while the genesis of the liberalism crisis clearly points to its roots and origins inside the system. It was no-one else but Angela Merkel who in 2010 spoke of failure of multiculturalism in Germany, while calling for intensifying efforts at integrating immigrants into German society.
It was not Moscow that drew the attention to this problem. As early as 2007, the Economist wrote of a "secular overreachl" in the West, while today many are voicing concerns over a "liberal overreach". Speaking broadly, it can be said that in the absence of a competitive environment in the realm of ideas after the end of the Cold War (which ended up doing a disservice to Western elites), liberalism has mutated into a dogma, a totalitarian ideology which does not tolerate dissent or pluralism of ideas. No wonder that the elites have resorted to political technologies, media control and political correctness to tighten the grip on the freedom of speech and generate semblance of an alternative-free existence. Social media have put an end to this, becoming a tool for politically alienated electorate to self-organize. As a measure to protect the status quo, the elites are now constructing an artificial dichotomy of liberalism vs authoritarianism, i.e. if not one, it's definitely the other.
It is, therefore, not about the end of the liberal idea, just as President Putin pointed out, but that it cannot claim to be a one-size-fits-all model negating the wealth of ideas in Europe and the world. The problem is that any ideology, as history has shown, is always aggressive when it claims the ultimate truth, exceptionalism and, as a result, becomes a threat to the world. The notion of a "liberal world order" has also been introduced only recently, as a defensive reaction of the West when its dominance in global politics, economy and finance is coming to an end. Everything could have been different, had Western elites bothered to make this order, Bretton Woods institutions included, truly liberal, open and inclusive. Nobody was preventing them from doing so.
From our partner International Affairs