Europe – Hell is other people
Europe after the Brexit, NATO summit in Warsaw and Turkish geopolitical vertigo
A freshly released IMF's World Economic Outlook brings no comforting picture to anyone within the G-7, especially in the US and EU. The Brexit after-shock is still to reverberate around.
In one other EXIT, Sartre's Garcin famously says: 'Hell is other people'. Business of othering remains lucrative. The NATO summit in Warsaw desperately looked for enemies. Escalation is the best way to preserve eroded unity, requires the confrontational nostalgia dictatum. Will the passionately US-pushed cross-Atlantic Free Trade Area save the day? Or, would that Pact-push drag the things over the edge of reinvigorating nationalisms, and mark an end of the unionistic Europe?
Is the extended EU conflict with Russia actually a beginning of the Atlantic-Central Europe's conflict over Russia, an internalization of mega geopolitical and geo-economic dilemma – who accommodates with whom, in and out of the post-Brexit Union? Finally, does more Ukrainian (Eastern Europe's or MENA) calamities pave the road for a new cross-continental grand accommodation, of either austerity-tired France or über-performing Germany with Russia, therefore the end of the EU? Southeast flank already enormously suffer. Hasty castling of foes and friends caused colossal geopolitical vertigo in Turkey, whose accelerated spin produces more and more victims.
For whose sake Eastern Europe has been barred of all important debates such as that of Slavism, identity, social cohesion (disintegrated by the plunder called 'privatization'), secularism and antifascism? Why do we suddenly wonder that all around Germany-led Central Europe, the neo-Nazism gains ground while only Russia insists on antifascism and (pan-)Slavism?
Before answering that, let us examine what is (the meaning and size of) our Europe? Where, how and – very importantly – when is our Europe?
Is the EU an authentic post-Westphalian conglomerate and the only logical post-Metternich concert of different Europes, the world's last cosmopolitan enjoying its postmodern holiday from history? Is that possibly the lost Atlántida or mythical Arcadia– a Hegelian end of history world? Thus, should this OZ be a mix of the endemically domesticated Marx-Engels grand utopia and Kennedy's dream-world "where the weak are safe and the strong are just"?
Or, is it maybe as Charles Kupchan calls it a 'postmodern imperium'? Something that exhorts its well-off status quo by notoriously exporting its transformative powers of free trade dogma and human rights stigma–a modified continuation of colonial legacy when the European conquerors, with fire and sword, spread commerce, Christianity and civilization overseas – a kind of 'new Byzantium', or is that more of a Richard Young's declining, unreformed and rigid Rome? Hence, is this a post-Hobbesian (yet, not quite a Kantian) world, in which the letzte Mensch expelled Übermensch?
Could it be as one old graffiti in Prague implies: EU=SU²? Does the EU-ization of Europe equals to a restoration of the universalistic world of Rome's Papacy, to a restaging of the Roman-Catholic Caliphate? Is this Union a Leonard's runner of the 21st century, or is it perhaps Kagan's 'Venus'– gloomy and opaque world, warmer but equally distant and unforeseen like 'Mars'?
Is this a supersized Switzerland (ruled by the cacophony of many languages and enveloped in economic egotism of its self-centered people), with the cantons (MS, Council of EU) still far more powerful than the central government (the EU Parliament, Brussels' Commission, ECJ), while Swiss themselves –although in the geographic heart of that Union – stubbornly continue to defy any membership. Does it really matter (and if so, to what extent) that Niall Ferguson wonders: "…the EU lacks a common language, a common postal system, a common soccer team (Britain as well, rem. A.B.) even a standard electric socket…"?
Kissinger himself was allegedly looking for a phone number of Europe, too. Baron Ridley portrayed the Union as a Fourth Reich, not only dominated by Germany, but also institutionally Germanized. Another conservative Briton, Larry Siedentop, remarked in his Democracy in Europe that it is actually France who is running the EU 'show', in the typical French way – less than accountable bureaucracy that prevents any evolution of the European into an American-style United States. Thus, Siedentop's EU is more of a Third Bonapartistic Empire than possibly a Fourth German Reich. The Heartland or Rimland?
Despite different names and categorizations attached, historical analogies and descriptions used, most scholars would agree upon the very geopolitical definition of the EU: Grand re-approachment of France and Germany after WWII, culminating in the Elysée accords of 1961. An interpretation of this instrument is rather simple: a bilateral peace treaty through achieved consensus by which Germany accepted a predominant French say in political affairs of EU/Europe, and France – in return – accepted a more dominant German say in economic matters of EU/Europe. All that tacitly blessed by a perfect balancer– Britain, attempting to conveniently return to its splendid isolation from the Continent in the post-WWII years. Hence, living its Brexit distance from the continental Europe for most of its history.
Consequently, nearly all scholars would agree that the Franco-German alliance actually represents a geopolitical axis, a backbone of the Union.
However, the inner unionistic equilibrium will be maintained only if the Atlantic-Central Europe skillfully calibrates and balances its own equidistance from both assertive Russia and the omnipresent US. Any alternative to the current Union is a grand accommodation of either France or Germany with Russia. This means a return to Europe of the 18th, 19th and early 20th centuries – namely, direct confrontations over the Continent's core sectors, perpetual animosities wars and destructions. Both Russia and the US has demonstrated ability for a skillful and persistent conduct of international affairs, passions and visions to fight for their agendas. Despite of any Grexit or Brexit, it is a high time for Brussels to live up to its very idea, and to show the same. Biology and geopolitics share one basic rule: comply or die.
The Fate of the Gray Area in Europe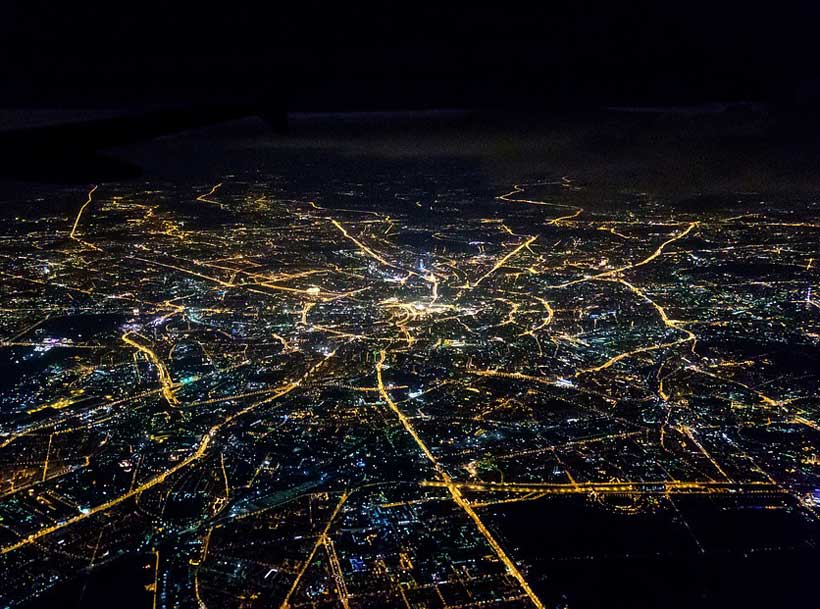 There is a considerable territory between Russia and the European heartland. It runs from the Scandinavian peninsula in the north to the Black Sea in the south. These lands include Finland, Estonia, Lithuania, Latvia, Belarus, Ukraine, Moldova and the South Caucasus states, and can be provisionally called a "gray zone": lands where Russia and Western/Central European states have clashed militarily for hundreds of years.
If we look at the history of last several centuries, those clashes were often conditioned by military goals: Russia did not want Western states be influential along its borders or Western states, fearing Russia's size, tried to prevent the Slavic state's domination over Central Europe.
However, though these military confrontations are indeed important, they overshadow economic developments on the ground in the "gray zone".
Let us for a minute take a look at the global context. European civilization, once it attained economic and most of all technological superiority, started to export it to other continents via the oceans. France, Great Britain, Spain, Portugal and others did little to extend their influence to the "gray area". There was the invasion of Russia by Napoleon in 1812 or the Crimean War (1853-1856) when the western Europeans were operating along the Russian borders, but their interest was mostly military – to contain Russia – rather than the spread of economic influence.
For the westerners, the lands which today constitute that gray zone were not interesting economically and were very hard to reach geographically. Moreover, their geopolitical focus was elsewhere, across the oceans, in Africa and Asia. As a result, Russia, for centuries, was able to operate quite successfully from Finland to the Black and Caspian seas.
Only with the creation of unified Germany, did Russia see a real economic threat to its western territories. And this matters a great deal, as in the long term Germany's economic power will make a difference.
But with the two world wars, where western Europe, along with Germany, lost its pre-eminence, they started to think about unifying Europe. There was also a change in the geopolitical outlook: moving eastward. This involved systematic attempts to spread economic influence in the gray area, particularly seen since the break-up of the Soviet Union. Western European economic influence was soon reaching deep into what Moscow considers as its sphere of influence.
While these days many Russian politicians and their western counterparts view the battle in the "gray zone" a military one, on the ground it is economy which matters. As long as direct military conflict is unlikely to happen, populations even in the most pro-Russian countries, such as Belarus, are starting to gradually move away from the Russian world.
In summary, the late 20th century, the world saw a fundamental change in Europe's geopolitical outlook. For centuries, the continent had been extending outwards via the oceans, to various territories in Africa and Asia. Little if anything was done to attain economic predominance in Eastern Europe, where the border with Russia was. This process is now reversed: it is clear that the only geographic avenue for Europe's projection of power is in the Easternmost parts of the continent: the very gray area I mentioned above. There might be troubles along the way, such as we see nowadays, when talks on enlargement of the European Union are effectively stalled.
However, it is likely to be only short-lived: in an age when the US still dominates the world's ocean, the only route for Europe to gain larger economic and military say lies eastwards – the route which is also geographically convenient as it passes over the East European plain to the Ural mountains.
This explains why Russia is unable to withstand the European pressure. Poor economic capabilities minimize Russia's chances to retain even culturally close Ukraine. Some signs of Moscow's inability to control Belarus are also visible.
From this perspective, there are historic opportunities for Georgia. For centuries, Georgian kings were active in searching for European economic and military support for the country. Most of those attempts failed, beaten back by western European disinterest. But with this geopolitical reorientation in Europe, there are a lot of opportunities for having European economic and military structures spread to Georgia. This will take years if not decades, but it is important to view the whole process from a long-term perspective.
Author's note: first published in Georgia Today
Drawing battle lines: Centre-right parties take on civilisationalism
The Centrist Democrat International (CDI), in an attempt to counter the rise of civilizationalist states and leaders, has called for the creation of an alliance of nations, political parties and faith groups, that would seek to ensure that politics and international relations remain grounded in humanitarian values at a time of increasingly unimpeded violations of international law and human rights abuse.
CDI's call carries weight given that it is the world's largest coalition of almost 100 political parties from across the globe, including ruling parties in Europe, Latin America and elsewhere ranging from German Chancellor Angela Merkel's Christian Democratic Union to Fidesz, the party of Hungarian Prime Minister Victor Orban, a professed illiberal who envisions his country as a Christian nation.
The call takes on added significance because it was issued by a group that traces its roots to European and Latin American Christian democracy at a meeting in Indonesia, the world's third largest democracy and its most populous majority Muslim country, hosted by the largest Indonesian Islamic political party, the National Awakening Party (PKB).
PKB, founded by Nahdlatul Ulama (NU), the world's largest Muslim organization, joined CDI little over a year ago as part of the International's effort to expand its reach beyond Christian democracy and NU's advocacy of a humanitarian interpretation of Islam that encourages cooperation across political, ethnic and religious divides on the basis of a shared respect for human rights and international law.
The resolution adopted at this week's CDI executive committee meeting in Yogyakarta, comes at a moment that Fidesz's membership in the European People's Party (EPP), a CDI affiliate, hangs in the balance.
Fidesz was suspended from the EPP political family last March over rule-of-law concerns, though the party's 13 deputies remain part of the EPP group within the European parliament.
Mr. Orban and Fidesz stand accused of undermining pluralism in Hungary and removing the country's checks and balances by stacking the Constitutional Court with loyalists; reshaping the electoral system to favour the party; placing dozens of watchdog institutions, including the judiciary and prosecution service, under the leadership of their allies; and effectively eroding independent media.
Although a divorce with EPP is likely, Fidesz is expected to remain a member of CDI, prompting questions what the group means with its warning about civilizationalist leaders and states.
Mr. Orban was among prominent figures, including former heads of state and government, who attended the CDI meeting in Yogyakarta and voted unanimously in favour of the resolution.
Yet, at a news conference immediately after the meeting, Mr. Orban insisted that Hungary was "a Christian nation" and that Christianity had to inform all aspects of Hungarian society. He spoke of living "side by side" rather than with Muslims.
The CDI resolution came in response to what it described as the "emergence of authoritarian, civilizationalist states that do not accept the rules-based post-WWII (World War Two) order, whether in terms of human rights, rule of law, democracy or respect for international borders and the sovereignty of other nations."
The resolution was designed to counter "authoritarian regimes' blatant disregard for the fundamental rights articulated in UDHR" (United Declaration of Human Rights) and re-introduce "moral and ethical values" into public policy, economics and politics.
The resolution puts flesh on a skeleton that has fallen by the wayside in the battle to shape a new world order.
Its significance lies in the fact that it re-introduces the battle of ideas into a global power struggle that has largely been reduced to geopolitics, geo-economics, big and regional power rivalry and replacement of adherence to international law with the principle of might is right.
Equally importantly, it offers an antidote to the rise of civilisationalism and the civilizational state that seeks its legitimacy in a distinct civilization rather than the nation state's concept of territorial integrity, language and citizenry.
The trend towards civilisationalism feeds off the politicization of history. It benefits from the fact that 21st century autocracy and authoritarianism vests survival not only in repression of dissent and the limiting or denial of freedom of expression.
It creates the basis for an unspoken consensus on values and principles of governance that are illiberal at best and that would underwrite a new world order on which men like Mr. Orban, China's Xi Jinping, Russia's Vladimir Putin, Turkey's Recep Tayyip Erdogan, Saudi Arabia's Mohammed bin Salman, India's Narendra Modi, the Philippines' Rodrigo Duterte and US president Donald Trump find a degree of common ground.
Civilisationalism is frequently based on myths erected on a falsification and rewriting of history to serve the autocrat or authoritarian's purpose. Men like Messrs. Trump, Orban, and Erdogan project themselves as nationalist heroes who protect the nation from some invading horde.
In the final analysis, the CDI resolution constitutes a call for a continuous and robust discussion of what the principle of moral and ethical values means and how they are translated into law and policy.
For CDI and Mr. Orban, the litmus test will be how they move from fudging definitions to determining whether they can find common ground on translating words into deeds.
What Europe Can Do to Avoid WW III?: Say 'No!' Now, to Its Start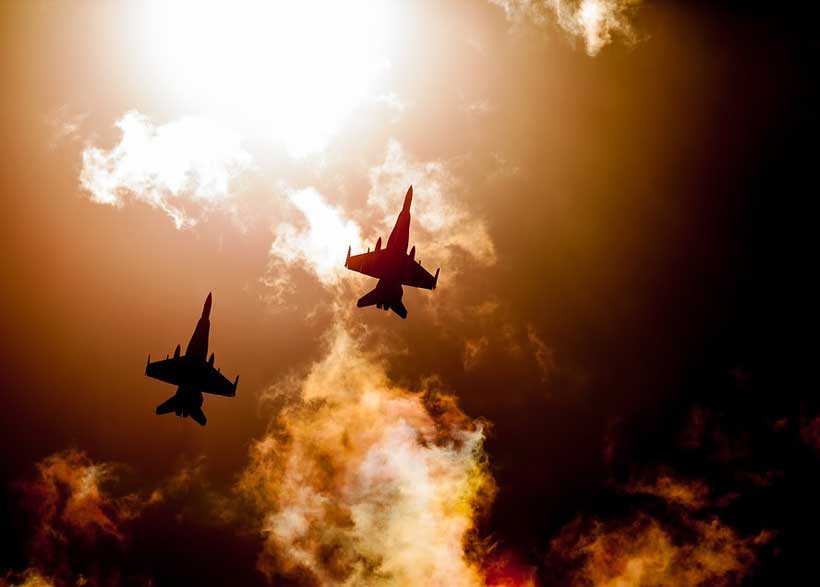 The U.S. Government, which had lied its way into invading and destroying Iraq in 2003 (with a little help from UK and Europeans), wants Europeans to pitch-in for more U.S.-run invasions. Europeans find this disturbing, but not repulsive enough to say, flat-out, "No!" to it. However, only that "No!" can stop the onrush toward a massive U.S. war against both Iran and Iraq, which would spread ultimately into a global nuclear war between U.S. and Russia.
On January 6th, Barbara Wessel, a columnist for Germany's Deutsche Welle (DW), headlined a common European sentiment: "Trump has Europeans caught in a trap: Europe is suffering under the way Donald Trump makes political decisions on the fly. The only option left is to appeal to Iran's interest in self-preservation". But Iranians can't stop the sanctions against itself, and can't stop Trump's other outrageous aggressions. Wessel's false underlying assumption was that Europe must lecture Iranians. That's like lecturing to Jews during WW II: "The only option left is to appeal to Jews' interest in self-preservation." Victims already do everything they can to stop their being victimized; they cannot stop the victimizer from victimizing them. They don't cause it. Europe must, at last, say "No!" to U.S., the tyrant over the entire world — Bolivia, Venezuela, Syria, Iraq, Iran, Afghanistan, and more. Wessel, however, understood, at least, that the dangerousness actually comes far more from the U.S., than it does from Iran. So, she recognized that her thinking on this whole matter was confused. She stated:
Any illusions about the possibility of an even partially rational cooperation on foreign policy with the government in Washington have long been shattered. Cynical remarks by US Secretary of State Mike Pompeo, who accuses the Europeans of not giving enough support in the Middle East, underline their helplessness. … Even experienced observers of US Middle East policy have been unable to explain how this [Trump's "bring American soldiers home"] fits in with the strike against Soleimani. … Europeans find themselves in the trap of a kind of US foreign policy that is marked by the emotional eruptions of an unpredictable president and his power-drunk neocon supporters. … Basically, their [the U.S. Government's] only explanation for killing Soleimani is: "Because we can." … Granted, Europe looks weak and helpless when, in joint statements, Europeans call for de-escalation after their presumed partner, the US, has just done everything it can to escalate the situation. … The new year will quickly show how strong the current tendency to suicide is among all those involved. …
The presumption on which such sentiments are based is that things must go on as before, and EU must continue to be allied with U.S., instead of with the rest of the EurAsian Continent — but this presumption (EU with U.S. instead of with all the rest of EurAsia) has been false ever since the U.S. Government went wild in its response to the mainly Saudi Arabian 9/11 assault against the U.S. and Israel cheered that event, and Iran got blamed by the U.S. government for 9/11 as being "The top state sponsor of terrorism" (which was yet another lie), and Obama perpetrated a coup replacing Ukraine's democratically elected Government with a U.S.-imposed fascist and rabidly anti-Russian government such as Obama wanted to be next-door to Russia. He even was intending to replace Russia's largest naval base, which is in Crimea, by yet another U.S. naval base, to be installed there. None of this is in Europe's interest. Nor is it even discussed in Europe or in any other vassal-region of the U.S. empire. It's censored-out there.
Germany, France, Italy, Spain and all the rest of Europe, actually belong with all the rest of the EurAsian Continent, rather than with the formerly democratic but now fascist United States across the Atlantic Ocean. A federal EurAsia, composed of free and independent states within a wider United States of EurAsia, would have 4.618 billion population, almost half of the entire world, and wealth to match that, and economic growth which far exceeds that of what will then be left of the U.S.-and-its-allied-countries: UK, Saudi Arabia, and Israel. All other nations would ally either with EurAsia or with that U.S. group — American and those three core allies (Saudi Arabia, Israel, and UK). NATO is America's aggressive alliance, which routinely invades countries that pose no threat to either U.S. or Europe (such as Iraq). America's plan for NATO is to expand it worldwide, so that the U.S. will automatically have European allies for invasions in places such as Latin America. NATO needs to be replaced by a united EurAsian defense force, which will be able to counterbalance, within its sphere, the world's largest military. The U.S. has around 1,000 military bases, of which around 300 are inside U.S. Though officially the U.S. spends 37% of the global military budget, it actually spends around half of all global military expenditures, but hides around one-third of its annual military spending by listing those costs in other federal Departments, such as the U.S. Treasury Department, so as not to seem as militaristic as the U.S. Government actually is. It's actually a global empire — the largest that the world has ever known. Europe is, and can only be, vassals in that empire. The alternative requires new thinking, and is not to spend more money on the military, but to recognize that when Russia ended the Cold War in 1991, the war secretly continued, and still does continue, on the U.S. side — and Russia and China recognize that this is America's intention. Europe must stop the Cold War, because only Europe can do that.
Barbara Wessel's commentary presumes, instead, that Europe's leaders have no ability to say no to the U.S. That presumed passivity is only bad habit, inherited from a Europe which was wrecked by WW II. That's no longer the reality today. Instead, Europe, joined with Asia, will be the global superpower that can finally end America's endless wars —simply by not joining them. EurAsia will be the world's dominant power, if Europeans want a future that is better than the past, instead of catastrophic. Either way, the future won't be much like the past. Europe needs to wake up now, from its vassalage since WW II ended. Simply continuing that would produce a horrible future.
Another DW columnist on January 6th, Konstantin Eggert, headlined "Opinion: Putin's power games may get out of hand", and he was even more supportive of Germany's vassalage to the U.S. regime. He presented a strong case that by murdering Soleimani, Trump had pulled the trump card in the U.S.-v.-Russia game by eliminating the key person upon whom Putin had been relying in order to transfer dominance in the Middle East away from U.S. and toward, instead, Russia. Soleimani was that key individual for Putin's success in this. "According to sources in Moscow, Putin knew Soleimani very well: He played a key role in creating the Russian-Iranian alliance that saved Bashar al-Assad's regime in Syria from what seemed in 2015 an imminent demise." With Soleimani now gone, Eggert predicted that regardless of what Iraq's Government might want, the U.S. would refuse to terminate its occupation of that country, and Iran would be in a much weaker position than before. He said that "Putin has every reason to wish the Iranians backed off from confrontation with the United States," so as for Russia to avoid being drawn into World War III. "Putin's best chance to avoid this drama is to play peacemaker — not alone but in the company of German Chancellor Angela Merkel and Turkey's Erdogan, who are rushing to meet him in the coming two days. Berlin and Ankara do not want to see the Middle East explode and will be asking Putin to use his close ties in Tehran to hatch a deal and fend off confrontation." In this sense, the missile that hit Soleimani on January 3rd hit not only Iraq and Iran but EU and Turkey. Eggert therefore advises America's vassals to remain America's vassals because Russia now is trapped and Putin might not fold his hand and might not simply let Iran become ultimately swallowed-up — Merkel etc. should urge Putin to fold his hand, is the implication here. Eggert's implication is that, in the final analysis, might makes right, and that therefore any resistance against it (for example, if Putin continues to resist) would only be harmful. Or, as he puts it: "With the Iranian regime massively undermined or destroyed, Moscow's position in the Middle East and Vladimir Putin's personal prestige as the world's topmost authority on stopping 'regime change' and someone who never leaves allies in the lurch, will be badly hit and revealed as much weaker than it seems." Eggert sees Trump's assassination of Soleimani as, in effect, a master-stroke, which has severely weakened Putin. Of course, if Europe's leaders will act this way, then Eggert's might-makes-right view will be vindicated, by them.
Europe is the U.S. regime's indispensable ally. If EU breaks away from U.S. and joins with the rest of the EurAsian continent instead, at least the possibility will exist for avoiding a hellish future of continued and accelerating vassalage to the U.S. regime for the entire world. Passivity and might-makes-right slants such as "Putin's power games may get out of hand" (instead of "America's assassination of Soleimani places entire world in danger") are choices — not inevitable — and Europeans will ultimately be the individuals who will be making the choices here. Europeans will decide whether the U.S. is the world's enemy; or, instead, whether Russia, China, Iran, and, really, all the rest of Asia, will be treated as if they were that (like the U.S. regime wants). Ganging-up against the victims — if that is to be the European response — would be a choice, not an inevitability (such as DW implies). It will be up to Europeans whether to order all U.S. troops to leave, and to tariff all imports from America, and to sanction and boycott U.S. brands and increasingly replace them with EurAsian ones instead. Trump can be trumped, but only Europe has the clout to do it. The future will be decided by Europeans. The voices of passivity, such as DW, are doing the bidding of Europeans' enemy — not of the entire world's future: a EurAsian-led world.