The Anti-Islamic Culture War of EU Populist Leaders: Déjà Vu?
"Multiculturalism is a charade"–Angela Merkel
Across Europe, populist leaders of various right-wing parties are pointing a finger of blame at Islam for threatening domestic cultures and security even as critics decry such statements as a serious threat to freedom of religion and minority rights. That this phenomenon is having an effect on the general population of EU member countries can be ascertained by simply taking a look at the above poll.
Let's take a look at the statements made by some of those extremists in nine countries of the EU (Germany, Austria, the Netherlands, the Check Republic, Slovakia, Italy, France, Poland, Hungary. I have eliminated the UK since it no longer is a member of the union, but there too there has been, and continues to be, plenty of anti-immigrant and anti-refugee rhetoric. In any case, anti-Islamic sentiments are not exclusive to those nine countries; they are present in varying degrees in most of the 26 EU countries, not excluding northern Scandinavian countries like Denmark, Sweden, Finland, long considered a bastion of liberal thinking.
In Germany we have Alexander Gauland, deputy chairman of the Alternative for Germany party who has said this about Islam: "Islam is not a religion like Catholic or Protestant Christianity, but a faith linked intellectually with a takeover of the state. Therefore, the Islamization of Germany is a danger."
In the Netherlands we have Geert Wilders, founder and leader of the Party for Freedom who said this: "Recently thousands of Arab men sexually attacked, humiliated and raped hundreds of women. All women are fair game. I call the perpetrators 'testosterone bombs.' We have seen what they are capable of. It's sexual terrorism. A sexual jihad. And it is happening all over Europe."
In Slovakia Prime Minister Robert Fico said this: ""Islam has no place in Slovakia."
In Austria, former Freedom Party presidential candidate Norbert Hofer said this: ""We must stop this invasion of Muslims."
In Austria, Johann Gudenus, vice mayor of Vienna, said this: "The new fascism in Europe is Islamism.""
In France, Marine Le Pen, head of the National Front party said this: "We have to oppose all demands that aim to shatter secularism — demands for different clothes, demands for special food, demands for prayer rooms. Demands that create special rules that would allow Muslims to behave differently."
In Hungary, Prime Minister Viktor Orban said this: "Islam was never part of Europe. It's the rule book of another world."
In Poland, former prime minister Jaroslaw Kaczynski, said this: "There are already signs of the emergence of very dangerous diseases which haven't been seen in Europe for a long time: cholera on Greek islands; dysentery in Vienna; various types of parasites, protozoans, which aren't dangerous in the organisms of these people but which could be dangerous here."
In Italy, Matteo Salvini, federal secretary of the Northern League party, when asked to opine on the election of a the first Moslem major of London, said this: "For me it is a worrying sign. … I think of London itself, where there are already some abusive courts applying Islamic law."
The above statements speak for themselves and need no comments. But they do need some historical interpretation. Without an historical context they will surely be misinterpreted. Many of their proponents are in fact counting on such a misinterpretation. One of them is that of blaming the present turmoil on the refugees seeking asylum, when in fact they are the victims of a vicious war in Syria and elsewhere in the Middle East, often enough stirred up by the former colonial powers who drew misguided nationalistic borders ensuring ethnic strife, and are now parading as saviors and harbinger of democracy and freedom.
The above quote by Angela Merkel is indicative. She is decrying there the lip service given to multiculturalism, all but violated in practice. It is an ironic statement. But there are more cynical approaches and those are not necessarily from fascist-leaning extremists, but also by those who are part of the established political order. For example, in the aftermath of the devastating attack in Nice, Poland's interior minister, Mariusz Blaszczak, (a member of Law and Justice Party) told reporters that the blame lay with the embrace of multiculturalism. "Have we not learned lessons from previous attacks in Paris and Brussels? This is a consequence of the policy of multicultural politics, and political correctness."
There is little doubt that France has embraced multiculturalism and diversity better than Poland. The French like to portray themselves as largely tolerant and indifferent to ethnic and racial diversity. They also feel that they have a more positive view of Muslims than much of the rest of Europe. It has in fact one of the largest Muslim population in Europe (probably 10% of its total population). This tolerance may also be partially true for England and Germany, but it may not be the case in Hungary, Poland, Italy or Greece, as the above statistics bear out. In any case, it is all relative to what is being compared. To have one eye is better than being blind but it is not an optimal situation.
France's relationship with its Muslim minority is a complicated one and it has to do with secularism vis a vis religion, as I, for one, have repeatedly argued in the pages of this magazine. Despite the ideals of the Enlightenment and the French Revolution regarding equality, freedom and brotherhood (noble sounding principles in the abstract), research reveals that Muslims face discrimination in the French job market and Muslims, similar to the Blacks in the US, make up a disproportionately large percentage of its prison population. France has passed laws prohibiting the wearing of full-face veils, which Muslims interpret as religious discrimination against them.
What seems to be at work is the normative level of French identity which is not based on its Christian heritage, largely ignored and even debunked as retrograde and "medieval", but on a guarantee of diversity and neutrality based on a secular citizenship. To be sure, religion is tolerated and even protected but it is to remain a private affair with no voice in the public square. This might have worked if it were wholly voluntary, but many Muslims feels that it is imposed on them as a political ideology. They perceive France's secularism as a schizophrenic attitude: it wants to foment ideals of liberty, tolerance and solidarity, but it also wants to impose secular norms on its minorities in the name of modernity and progress.
The situation in Germany, the other EU country with a large Muslim population does not fare any better. Once a libertarian force opposed to the euro and Greek bailouts, the fast-growing Alternative for Germany party has now squarely joined the anti-Islam ranks. In recent weeks this party has unveiled a scathing denunciation warning against "the expansion and presence of a growing number of Muslims" on German soil. Its rationale, if indeed there is one, is that it wants to protect women's rights, national security and German culture. The party is fast growing and is now supported by almost 1 in 6 voters. It is is calling for a ban on headscarves at schools and universities and is preparing to release an anti-Islam "manifesto" based on "scientific research." Echoes of Hitler's "scientific" racial laws? In the formerly communist east meanwhile, the party has gone even further, startling local Muslims by launching an effort to stop the construction of Erfurt's first mosque. Many of these Germans who wish to protect German culture, don't usually bother worshipping on Sunday; they may identify as Christians in mane, but their religion seems to be soccer games on Sunday; some 75% of Erfurt's 200,000 residents declare themselves as non-religious, but then they wish to prevent the construction of mosques because they do not fit well with ancient traditional Christian churches. Here again, cultural schizophrenia seems to be at work. It may indeed have to do with religion reduced to nothing but cultural embellishment, to mere "patriotism," a religion bereft of its transcendent symbolism and mystical vocation.
There are even more ominous signs harking back to the Germany of the 30s and its treatment of the Jews. At least two German universities have closed Muslim prayer rooms, arguing that places of higher education should be secular and that Islam should not receive "special treatment." They are encouraging Muslims who want to pray to use generic "rooms of silence" designed for all students. In Germany, as in other parts of Europe, there has also been a recent spate of attacks on mosques, including attempted arsons and vandalism. It may be worth remembering that the crematoriums for the concentration camps were built in Erfurt; that the Buchenwald was here. Here the majority, meted out terror and injustice on a minority, their fellow Jewish citizens. The question arises: will Germany allow this outrage to happen again?
Also alarming on a global scale is the rising opposition to Moslems, which has overtones of racial and religious persecution, as a campaign issue in the US (where Trump wants to prevent all Muslims from entering the country), in France, Austria, the Netherlands, Poland and other nations of the EU. Just to give a few examples of what have become fierce campaign issues: In France, acts of violence against Muslims surged more than threefold in 2015, jumping from 133 incidents to 429, according to the country's Interior Ministry. In May, Polish police entered university dorms in Krakow to question a number of foreign students about connections to terrorism, prompting allegations of racial profiling and Muslim-bashing. In January, the Danish city of Randers passed a resolution requiring public institutions to serve pork. Supporters rallied in favor of the bill by saying Danish food culture should trump the religious requirements of Muslim immigrants. In April, the Italian province of Veneto adopted a change in a law that critics say makes it harder to build mosques. "I'm absolutely against the construction of new mosques," Luca Zaia, Veneto's governor from the right-wing Northern League, told the Nuova di Venezia newspaper. "I've already met some of these preachers, and I told them clearly that sermons need to be pronounced in Italian, for reasons of transparency."
In an open letter to these extremist anti-Moslem groups Mina Ahadi, an Iranian dissident and critic of fundamental Islam, writes that they "basically represent the same authoritarian, homophobic and sexist — in short: inhumane — position as ultraconservative Islamic associations." In response the Alternative for Germany party is relying on authorities such as Tilman Nagel, a former professor of Islamic studies at Göttingen University, who in a telephone interview, lashed out at political correctness and stated that "The fundamental principles of Islam can't be reconciled with our free constitution." One can wager that the same professor, if placed in an academic setting, will proceed to wax eloquent about freedom of religion and respect for foreign cultures and civilizations. Talking of schizophrenia! Europa, nosce te ipsum.
Disconnecting From SWIFT? No, We Did Not Hear About It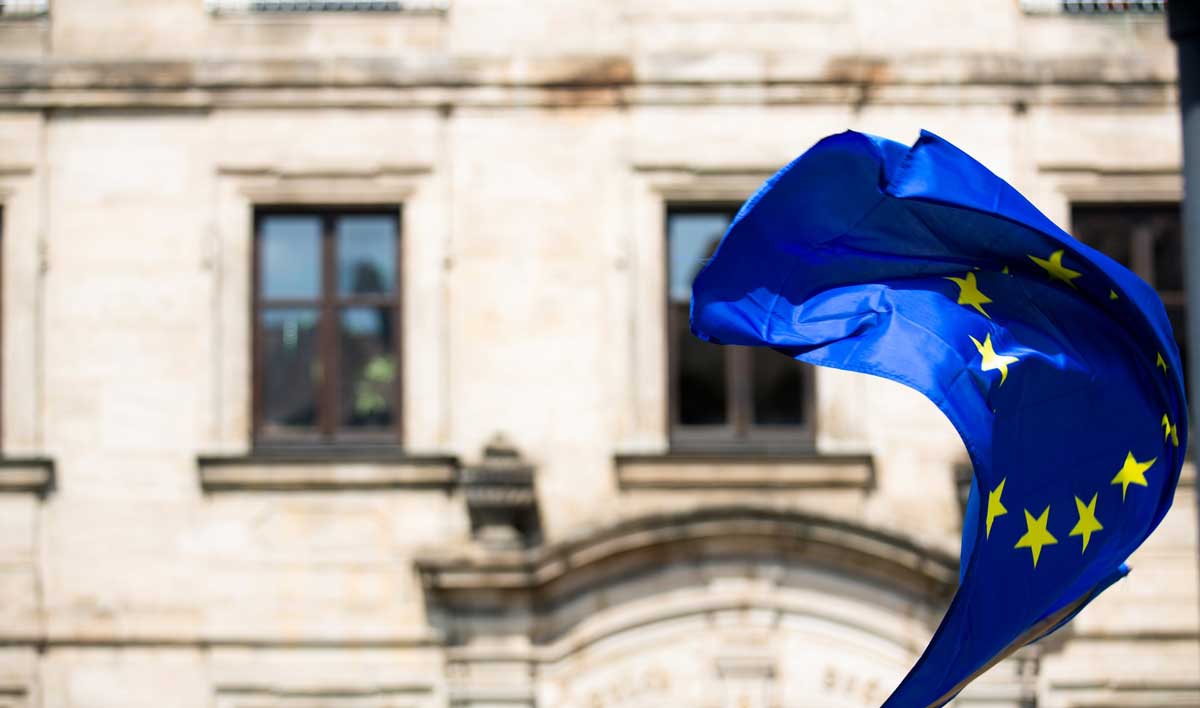 The European Parliament has adopted another resolution on Russia. It reflects the key political claims against Moscow which have recently been on the Union's official agenda. These include the aggravation of the situation in Ukraine, the "Navalny case", the diplomatic scandal between Russia and the Czech Republic concerning the explosion of a military warehouse in 2014. The resolution contained radical proposals. Disconnect Russia from SWIFT and stop imports of energy resources in the event of an aggravation of the conflict in Donbass, reconsider relations between Russia and the EU, develop new sanctions regimes, etc. These proposals generated headlines in the media. However, the stock markets ignored them. The resolution did not cause any fluctuations of the ruble or Russian blue chips. Why did this happen and should the resolution be taken seriously?
At first glance, the resolution confirms that high consensus of one of the key (along with the EU Council) legislative bodies of the EU. It was adopted by 569 votes in favour, 67 against, and with 46 abstentions. Kiev and Prague welcome the resolution. Their political positions are uncompromisingly reflected in the document, although, for example, in the case of the explosion at a Czech military depot, there is no consensus, even in the Czech Republic itself. Not to mention the situation around Donbass, where the military build-up was carried out on both sides. According to an already established tradition, Russia is declared guilty of all obvious and perceived problems. Naturally, the document also reflects the "Navalny case". Earlier, the European Parliament had already issued two resolutions. One in connection with the alleged poisoning, and the other after the arrest of the Russian opposition YouTuber Navalny. Tough measures against Moscow were proposed in previous resolutions as well. In some ways, their intention is consistent with American bills on "draconian sanctions", such as DASKA: to designate a "lowest denominator" and possible measures that the European Union could potentially take. The threat of disconnection from SWIFT was the "icing on the cake", which, as expected, was popular in the media success.
However, the markets ignored the resolution of the European Parliament. There are several reasons for this.
First, the period of aggravation of the situation in Donbass is clearly over. Yes, the problem itself has not been resolved. The conflict will smoulder for a long time, and new rounds of escalation will be still felt. There are no prospects for the implementation of the Minsk agreements. However, the prospect of an open military clash, which loomed on the horizon a month ago, has receded into the background. Ukrainian diplomacy was unable to achieve progress towards the revision of the Minsk agreements, although it temporarily returned the topic of Donbass to the political and media mainstream. Russia has shown that it is ready to balance the military build-up in Donbass without hesitation and to respond to a possible attempted military solution. The next round of exacerbation has so far fizzled out without leading to qualitative changes in the sanctions regime against Russia, or in the political positions of the parties.
Second, the radical proposals of the European Parliament are unlikely to find a response in the European Commission and the EU Council. The head of EU diplomacy, Josep Borrell, has already noted that decisions on restrictions on SWIFT and Nord Stream 2 are not within the competence of the European Union. It is obvious that disconnecting Russia from SWIFT will lead to colossal losses for both Russian business and EU companies doing business with Russia. The refusal to purchase Russian energy resources will also lead to significant costs. The Nord Stream 2 project remains in the interests of the European Union and Germany. Moreover, the disconnection from SWIFT, taking into account its consequences for the Russian economy, can simply be perceived by Moscow as an act of aggression with all the ensuing political consequences. The EU is losing the opportunity to strengthen and promote the role of the euro as a more desirable instrument for international payments. In particular, the share of the euro is likely to grow in trade between Russia and the PRC, ousting the US dollar. Manipulation with SWIFT will hurt Brussels' plans to promote the euro globally.
Finally, thirdly, the real magnitude of the political contradictions between Moscow and Brussels is clearly not up to such radical steps. Yes, relations between Russia and the EU are in a deplorable state. The political dialogue periodically breaks down amid mutual accusations. There are no ways to resolve the most serious contradictions so far. However, the "level of support" of the existing, albeit bad, relations is still strong and its "breakdown to the bottom" has not yet taken place, even despite a number of recent local shocks. The "warehouse case" in the Czech Republic has not generated a pan-European chain reaction and has mostly damaged bilateral relations between Moscow and Prague. Most of the EU members are not eager to get involved in this scandal. The Navalny case will remain a toxic asset for a long time to come. But it, too, has not yet led to fundamental shifts. As for Ukraine, Moscow is clearly not eager to get involved in a military conflict, although it has demonstrated its force. To a certain extent, such demonstrations even reduce the likelihood of a violent scenario in the resolution of the conflict. At the same time, they do not bring political solutions closer. In general, the existing problems are large-scale. Their cumulative effect will increase. But its weight for the measures proposed in the European Parliament resolution is clearly not enough.
The only innovation that currently has a political perspective is the proposal for a new sanctions mechanism on corruption. A similar mechanism has recently been established in the UK. It involves freezing the assets of persons suspected having ties to corruption. The European Commission may well develop proposals for such a mechanism and submit it to the EU Council for consideration. The chances of its approval are very high. However, even if it is used against Russian individuals, its impact on economic ties between the EU and Russia will be extremely low. This may be the reason for the possible success of such an idea. The European Commission and the EU Council will show that they are loyal to at least some of the requirements of the European Parliament. At the same time, the use of the mechanism will remain in their hands, and the risks for the business will be minimal.
Moscow will also draw its conclusions from the rhetorical exercises of the European Parliament. Despite the fact that the risks of it implementing the recommendations of parliamentarians are negligible, this is another incentive for the Russian authorities to continue working on an alternative financial infrastructure in partnership with their foreign partners, who are also the target of unilateral restrictive measures.
From our partner RIAC
When diplomacy cannot get the best of geopolitics: Cyprus's lack of a way forward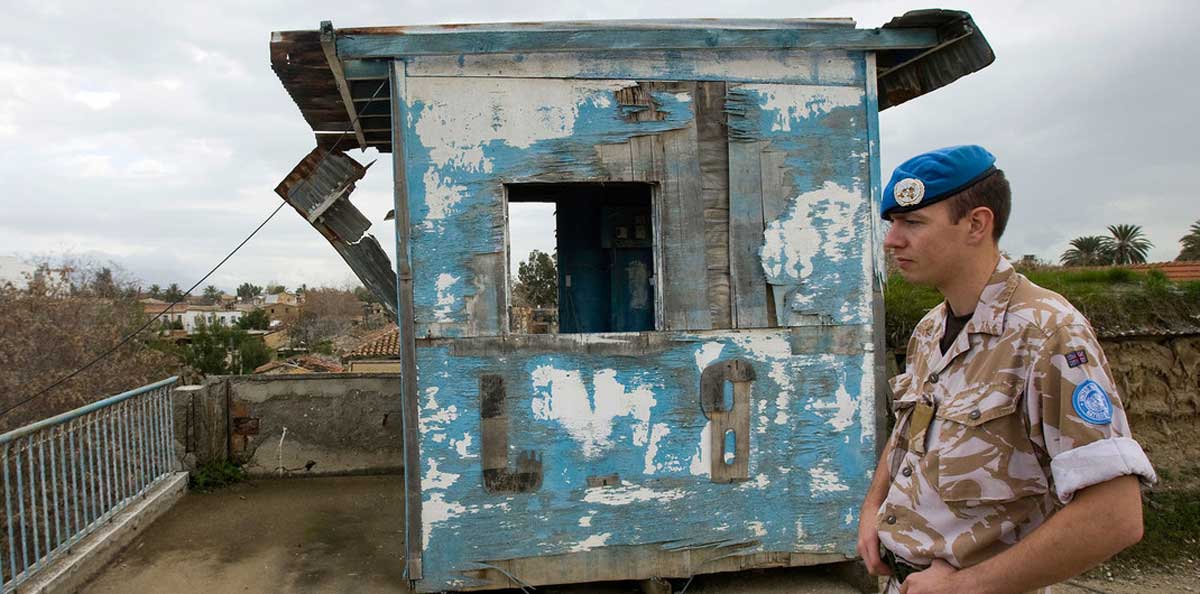 On April 24, people from both sides gather in proximity of the demarcation line splitting the capital, Nicosia, in two. Near this highly-contest frontier, Turk and Greek Cypriots alike demanded their leaders achieved the hoary aim of a united Cyprus. The most common motto protestors had written on their placards was a call for peace and unity across ethnic divides: We are Cypriots. This hopeful, determined appeal was addressed to the then-upcoming UN-sponsored meeting between the leaders of the two communities in Geneve. Three international guarantors partook also in the meeting: the UK as the former coloniser and, obviously enough, Greece and Turkey.
Introduction
Four years have passed since the UN hosted in Geneve peace talks on the future of Cyprus — and their collapse. Failed mediations are also due, in part, to the great power imbalance between the two sides. The so-called Turkish Republic of Northern Cyprus's only ally and supporter is Turkey, on which it is "almost completely dependent". On the other hand, the Greek-Cypriot government is internationally recognised and a member of the European Union since 2003. Yet, Secretary General Antonio Guterres is putting renewed energies in the long-standing issue that thorns the region. But, according to many commentators there were little to no hopes that anything concrete would be achieved. Actually, the positions at the negotiating table seem more divergent they have ever been and peaceful unification farthest than ever.
The Cypriot question is highly internationalised, which makes its resolution easier and harder at the same time. History can reveal why this is the case. and, hopefully, shed a light on the way forward.
A long-standing issue
Commentators and diplomats began talking compulsively about the island of Cyprus as a hotspot in the Eastern Mediterranean in 1974. Yet, any solution must account for the fact that Cyprus's problematic history goes back well before that year.
The way to independence (1960)
In the modern and early-contemporary period (16th–19th century), the Ottoman Empire's wider frame of ethnic coexistence guaranteed Cyprus's stability. Turks and Greek were actually just Rum Christians and Muslims, and the Sultan vied for their diversified rights and obligations. The Porte experienced a deep crisis in the runup to the Great War, accepting to cede many peripheral territories. Thus, the British Empire administered the island of Cyprus from 1878 to the island's formal annexation during in the 1910s. Nevertheless, the two communities still cohabited peacefully for several decades. If anything, Greek Cypriots started fighting against the Brits using terroristic methods.
Cohabitation started to be a problem when Cyprus became independent in 1960. In order to ensure that the region would not descend into utter chaos, there was the need for an agreement. Hence, Britain sat down with Greece and Turkey to establish the framework within which to establish the Republic of Cyprus. Athens had to backtrack on many of its requests on behalf the Greek Cypriot majority. Eventually, principles of bi-national independence, political equality and administrative partnership the two communities prevailed and became part of the constitution.
More importantly, the three signed a controversial Treaty of Guarantee reminiscent of colonial mandates. According to this agreement, each of the signatories could intervene militarily to defend Cyprus's status from any sort of threats.
Ethnic conflicts (1963–1974)
Tensions escalated immediately after, with Greek Cypriot leaders making pressing attempts to erode their neighbour's representation and rights. Finally, in 1963's Bloody Christmas, Greek elites staged the expulsion of Turkish Cypriot representatives from all levels of government. As a result, about 25% of all Turkish Cypriots had to leave their villages for safer Turkish "enclaves". That year inaugurated a season of inter-ethnic strife and conflict on the Mediterranean island. The situation was so dire that the UN stationed its blue helmets on a peace-keeping mission in December 1963.
The turning point of Cyprus's recent history is 1974, when the Greek government organised and carried out an artless golpe. Back then, the colonels who animated the military junta sitting in Athens felt that power was slipping away from them. Clearly, the economy was in ruinous conditions and people started to grow unresponsive to the colonels' efforts to repress discontent. Thus, they thought Greek nationalist fractions' victorious insurrection in Cyprus and the island's annexation would have raised morale.
But the situation evolved for the worse as Athens's actions violated of 1960 agreement with Ankara and London. In a swift counter-manoeuvre, the Turkish army occupied the island invoking its right of interference under the Treaty of Guarantee. For determined it could be, the Greek junta could not afford the risk of a full-scale confrontation with Turkey. Not least, because they are both formally member of NATO, a cornerstone of the Cold War's bipolar system of alliances. Therefore, the Turkish-majority northern half of the island was able to seceded from the Greek-dominated south thanks to Ankara's support.
State of the art
The brief war of 1974 marked the pike in Greek-Turkish tensions and determined the current status quo on the island. Fortunately, both sides have been taking steps towards the normalisation of South-North relations. For instance, since 2003 it is possible to cross the frontier roughly established almost half a century ago. Moreover, the situation has stabilised and the number of inter-ethnic clashes diminished in the last 50 years. Thus, the international contingent in the 'buffer zone' dividing the capital Nicosia in two is now thinner than ever before.
Nevertheless, Cyprus is still divided into two parts which find it difficult to talk to one another. Thus, there are not a lot of reasons to be optimistic for those who aspire to the Cyprus's reunification. In 2004, on the eve of Greek Cyprus's accession to the EU, two contemporaneous referendums took place on the island. The question voters had to answer regarded the so-called Annan Plan, named after then UN Secretary General Kofi Annan. The Plan foresaw joining the two current entities in a State federal in name, but de facto confederal.  Cypriots went to the polls en masse: 87.83% of registered voters went to the polls across the island. Of them, about 65% of Turkish Cypriots voted in favour of the Plan, which they approved. Yet, over 75% of Greek Cypriots who voted were against the proposal, which both communities had to approve.
In the last few years, the North has also retrenched in its positions, possibly in response to the Greeks' 'No'. Last in order of time, Northern Cypriot elected as head of State Ersin Tatar, a protégé of Erdogan, Turkey's President.
Conclusion — Peace talks won't solve the issue
Against this background, Greek and Turkish Cypriot authorities' approach to these renewed peace talks is unexpected. The Greek Cypriot foreign minister, Nicos Christoduidis, declared that the negotiations' aimed at "Cyprus' reunification as a bizonal bicommunal federation." At the same time, Greek Cypriot President, Nicos Anastasiades, has started to acknowledge the need for a "decentralised federation". That is, the sort of surreptitious confederal project laid out in the Annan Plan.
On the other hand, Northern Cyprus's foreign minister Tachsin Ertugruloglu, argued that the "solution is: one island, two states." President Tatar echoed these remarks arguing that there are two "separate regions and peoples in Cyprus."Symbolically, Tatar stopped in Ankara to meet President Erdogan before reaching Geneve for the UN's three-day talks.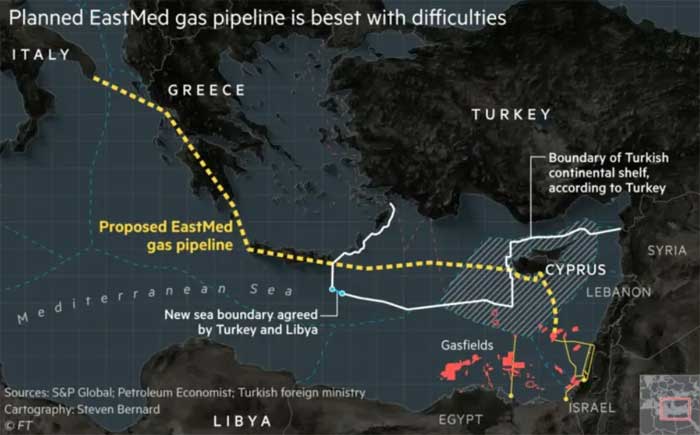 After several days of fruitless negotiations, Guterres declared that despite "all our efforts, we have not yet found enough points of contact to allow the resumption of formal negotiations." But he has also proposed a new meeting in the same format "probably in two or three months." Yet, these endeavours will fail again unless the situation on the ground changes drastically in or around Cyrus. As a matter of fact, the real power broker in this game in now Turkey's Erdogan. When he first became Prime Minister, Erdogan looked for a peaceful resolution to the Cypriot issue and accession to the EU. However, since 2011 he has undergone a change of heart turning more illiberal at home and reckless abroad. Most recently, Erdogan's Turkey has irresponsibly reignited the tensions in the Eastern Mediterranean, by claiming gas fields located in Cyprus's and Greece's economic areas.
Thus, Cyprus may have ceased to be a piece of the larger puzzle called 'Cold War'. But the island's division has found a new raison d'être in this complex, quasi-multipolar 21st century. A new geo-political and geo-economic confrontation has started and Turkish Cypriot authorities are playing their part.
Covid-19-Policy Contest Between Libertarianism v. Socialism: The Latest Results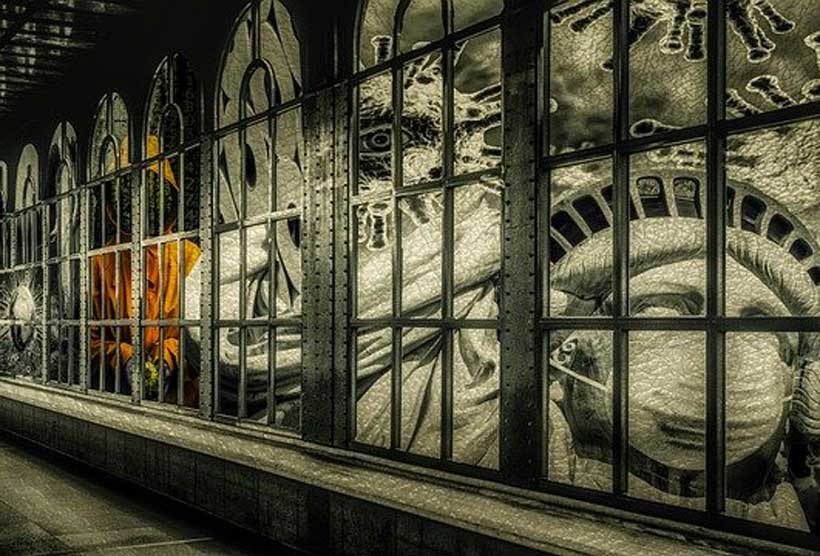 Early in the "coronavirus-19" — subsequently called "Covid-19" — pandemic, Denmark and Sweden were often being compared with one-another because both are Scandinavian countries, but on 13 March 2020, Denmark had started a lockdown and imposed strict recommendations for businesses and personal behavior, whereas Sweden did nothing of the sort, and so the two countries were considered to be especially suitable to serve as being an almost controlled experiment in what the results would be of socialism versus libertarianism in social policy (regulations) regarding a communicable disease.
On 26 March 2020, EuroNews headlined "Neighbours Denmark and Sweden miles apart on coronavirus confinement". Whereas both countries had socialized healthcare, and were also otherwise generally considered to be similar, Sweden was pursuing Europe's most libertarian policies on coronavirus or Covid-19, and yet Denmark had a 15% higher percentage of its population who had come down with that disease. On 29 June 2020, I headlined "'Herd Immunity' Is a Failed Response to Coronavirus: Comparing Denmark versus Sweden on Coronavirus," and reported that in early April Sweden's population-percentage who had the disease had switched (increased so fast as) to become 14% higher there than Denmark's population-percentage who had Covid-19, and that Sweden's percentage was also increasing much more quickly than Denmark's. And, so, at that time, as of 28 June 2020, Sweden had 2.5 times as high a percentage of its population who had contracted the disease, as compared with Denmark's percentage. There were 131 reader-comments to that news-report, at Reddit, and they were overwhelmingly in denial, and pro-libertarian, anti-socialist, though each comment had a different excuse for their reality-denial.
CNN headlined on 28 May 2020 "Sweden says its coronavirus approach has worked. The numbers suggest a different story" and made clear that, at least up till that moment in time, Sweden's approach was a failure, not only in competition as compared to Denmark's, but globally.
Then, on 12 May 2020, Foreign Affairs, the prestigious journal of America's Council on Foreign Relations, bannered "Sweden's Coronavirus Strategy Will Soon Be the World's: Herd Immunity Is the Only Realistic Option—the Question Is How to Get There Safely", and presented the standard libertarian argument: "There are good reasons for countries to begin easing their restrictions. It will take several years to tally the total number of deaths, bankruptcies, layoffs, suicides, mental health problems, losses to GDP and investments, and other costs attributable not just to the virus but to the measures used to fight it. It should already be obvious, however, that the economic and social costs of lockdowns are enormous." In other words: the best "regulation" is to let nature rule, not to impose any human-imposed regulations, but just "the free market" should reign.
On 7 January 2021, the Scandinavian Journal of Public health headlined "A comparison of COVID-19 epidemiological indicators in Sweden, Norway, Denmark, and Finland" and reported that:
Compared with its Nordic peers, Sweden had a higher incidence rate across all ages, a higher COVID-19-related death rate only partially explained by population demographics, a higher death rate in seniors' care, and higher all-cause mortality. Sweden had approximately half as much mobility change as its Nordic neighbours until April and followed similar rates as its neighbours from April to July. Denmark led its Nordic peers in testing rates, while Sweden had the highest cumulative test-positivity rate continuously from mid-March. …
Looser government restrictions at the beginning of the outbreak are likely to have played a role in the impact of COVID-19 in Sweden. In an effort to improve epidemic control, Sweden has increased testing rates, implemented more restrictive prevention measures, and increased their intensive care unit bed capacity.
Here are the figures as-of 30 April 2021:
Denmark cases per million = 43,282
Sweden cases per million = 95,909
Denmark deaths per million = 428
Sweden deaths per million = 1,384
Denmark March unemployment rate = 4.5%
Sweden unemployment rate = 10.0%
But Denmark versus Sweden aren't, by any means, the only indicators that libertarianism was failing on Covid-19.
On 1 August 2020, I headlined "India and Brazil Are Now the Global Worst Coronavirus Nations", and that statement was forward-looking, predictive, and not referring only to the numbers at that time but to where the various nations were heading, and it was referring only to medium-sized and large nations (for example, not to the worst performer of all, Andorra, which currently has 171,029 cases per million and a population of only 77,367 people). (Andorra has had a total of 13,232 cases, which is 17.1% of its entire population. The only country that has a population of over 10 million and which is among the 9 worst — and America scores as being absolutely the world's 10th-worst — is Czechia, the Czech Republic, which has 152,046 cases per million. At the end of this article, Czechia will be discussed.)
As-of 30 April 2021, the following are the world's only nations that have had more than 6,000,000,000 Covid-19 cases:
USA = 33,044,872
India = 18,881,587
Brazil = 14,592,886.
Those are now the Covid-19 giants (the worst-performing major countries), which, back on August 1st, is what I was expecting them to be, by the present time. Ultimately, I expect Brazil and India to be scoring even worse than the United States. All three countries have been exceedingly lax in their anti-Covid-19 policies, extraordinarily libertarian regarding this.
On 20 September 2020, I headlined "All 8 of America's Worst-Hit Coronavirus States Are Now in the South." That reported "the worst 11 states … are: Louisiana, Florida, Mississippi, Alabama, Arizona, Georgia, Tennessee, South Carolina, Iowa, Arkansas, and Texas" — and all 11 of them had voted for Donald Trump, the more-libertarian (and losing) candidate, in 2020. The United States therefore provides overwhelming evidence of the failure of libertarianism regarding coronavirus-policies.
On 14 March 2021, I headlined "Republican States Have Higher Covid Rates than Democratic States" and — ranking all from the best (#1) to the worst (#51) — reported that the average state which had voted for Trump scored 33.3 or two-thirds of the way down the list of the 51 states + DC, and that the average state which had voted for Biden scored 19.5 out of the 51.
The more corrupt a country is, the more libertarian it is, and on 5 May 2020, I headlined "America's Design Causes It to Fail the COVID-19 Challenge" and reported that because America is an extraordinarily corrupt country (very libertarian, as compared to other nations), "America is designed so as to fail the coronavirus-19 challenge. The power of big-money (concentrated wealth) is destroying this country. It controls both Parties and their respective media, so the public don't know (and certainly cannot understand) the types of realities that are being reported (and linked-to) here."
India and Brazil are nipping at America's heels on this, but, still, the record up till the present moment shows America as still retaining its title as being the worst of all major nations on coronavirus-performance.
Finally, here, will be considered what might be the strongest exception to the general principle that libertarian policies are inferior to socialistic policies in order to control and limit a pandemic: Czechia. Wikipedia's article "COVID-19 pandemic in the Czech Republic" says:
The Czech Republic was the first[11] European country to make the wearing of face masks mandatory from 19 March onwards.[12]COVID-19 testing was made widely available with drive-through locations from 14 March,[13] and from 27 March anyone with a fever, dry cough or shortness of breath was eligible for a free test.[14] From 13 April onwards, COVID-19 testing capacity significantly surpassed demand.[15] Contact tracing in the country also included voluntary disclosure of mobile phone position and debit card payments data for previous days and the quarantining of identified contacts.[16] By 1 May 2020, altogether 257 COVID-19-related deaths were identified in the Czech Republic compared to 2,719 in similarly populous Sweden, which did not impose a full lockdown. However, Belgium, also with a similar population, had suffered 7,866 deaths at that time, despite having implemented an early and strict lockdown. …
By April 2021, the Czech Republic has recorded the highest confirmed death rate in the world after Hungary. There are some root causes speculated.
None of those proposed explanations of this is any sort of scientific explanation for it. A great deal remains that is important to know but that is currently unknown about Covid-19. Obviously, Czechia is the most challenging case, not because it is the worst, but because it has been a leader in adherence to international guidelines but has nonetheless disastrously failed on this virus. If that's not a warning for the world to do lots more research on the Covid-19 problem, then nothing is.
NOTICE TO LIBERTARIANS: Libertarian 'news'-media often try to obfuscate the importance of the Covid-19 results in the various countries by pretending that a Covid-19 "case" means merely someone who has tested positive for having become infected by the virus, but that is very definitely NOT TRUE. Like virtually all libertarian beliefs, that belieff is based upon wishful thinking in order to dismiss and discredit scientific findings which are inconsistent with those beliefs. In fact, the "2020 Interim Case Definition, Approved April 5, 2020" (and still in force as-of 2 May 2020) makes crystal clear that the definition of a Covid-19 "case" is VERY DIFFERENT FROM AND FAR MORE RESTRICTIVE THAN merely having the infection. Libertarians want to be deceived, because they want to continue believing the myths that they cling to, but news-media try to exploit those 'free market' myths in order to build their own following (and to please the 'free market' winners — the billionaires — who benefit by having as large a percentage of the public as possible be deceived into believing the 'free market' myth (that they became so wealthy by virtue of their virtue and genius, instead of by their cunning and psychopathy). Justice in this world is the opposite of natural: it is un-natural and can be imposed only by careful skepticism and scientific human planning, not by any 'invisible hand' of anyone, or any group of people, who constitute an actual Deep State. They own and control the mainstream 'news'-media and many of the non-mainstream 'news'-media, and also the vast majority of members of Congress and other key government officials, but that's the opposite of justice; it is, instead, institutionalized injustice. Libertarianism and corruption go hand-in-hand, and always will. (Outside the United States, libertarianism is more commonly called "neoliberalism", but it's the same thing.)
Author's note: first posted at Strategic Culture