Turkish military coup attempt: 60 killed, 1,000 detained
In recent times, Turkey has been facing lot problems from outside and from within simultaneously that try to destabilize the former Ottoman Empire the only Muslim nation in European continent. Once again military in Turkey struck on July 15 at the elected government with a preplanned coup and, once again, failed to oust and punish the AKP government as it plans.
Once again the elected government in Istanbul realizes that its main enemy is not in Syria or the freedom movement but is hiding within and strikes when it finds the time is ripe: Turkish military and Fethullah Gulen, seem to have a hidden shadow government ever ready replace the elected government, are the prime cause. .
Turkey President Recep Tayyip Erdogan insisted to the nation that his government is in charge following a coup attempt brought a night of explosions, air battles, gunfire and unrest across the capital and left at least 60 dead, 150 people wounded and more than 1,000 detained. In a press conference at Ataturk Airport, Erdogan said the architects of the coup attempt would "pay a heavy price" and vowed he would "not surrender this country to intruders."
The coup began shortly before 11 p.m. local time Friday, when gunshots were first reported in Ankara. As military helicopters flew over the entertainment hub of Beyoglu district in Istanbul, televisions aired footage of military tanks and TV stations reported Turkish state TV had been taken over by military officials.
A military statement read on Turkish state TV announced that martial law had been imposed across the country and a curfew had been declared. The statement added that Turkey was now being run by a "peace council" and that a new constitution would be drawn up soon.
However, some senior military leaders refused to back the coup attempt, appearing on television to denounce the plotters and urge soldiers back to their barracks. "Those who are attempting a coup will not succeed. Our people should know that we will overcome this," Gen. Zekai Aksakalli, the commander of the military Special Forces, told the private NTV television by telephone.
Erdogan insisted that the coup attempt wouldn't succeed. "They have pointed the people's guns against the people. The president, whom 52 percent of the people brought to power, is in charge," he said. "This government brought to power by the people, is in charge. They won't succeed as long as we stand against them by risking everything." But despite the president's vows, the coup plotters were determined to fight to the end.
A senior Turkish official told the Associated Press that 1,563 military personnel have been detained in the coup attempt.
At least 16 coup plotters were killed in a clash at Turkey's parliamentary headquarters.
In an emailed statement, the pro-coup faction said they are determined to fight and urged people to stay indoors. Reports of ongoing violence further fueled the notion that the government still hadn't attained full power.
Erdogan also admitted that his general secretary was abducted by coup makers. He was later rescued in an operation at an air base. A Turkish lawmaker said he and his colleagues were hiding in special shelters in the bowels of the parliament building after at least three explosions near the complex in the capital, Ankara.
Turkish Parliament Speaker Ismail Kahraman told the Associated Press a bomb hit one corner of a public relations building inside the parliament complex, injuring some police officers.
Elsewhere, troops also fired in the air to disperse a growing crowd of government supporters at the Taksim monument in Istanbul as military helicopters flew overhead. A nearby mosque made an anti-coup announcement over its loudspeakers.
A Turkish government spokesman confirmed that an F-16 fighter had shot down a helicopter that had been commandeered by soldiers supporting the coup. Anadolou reported that military helicopters also attacked the headquarters of TURKSAT satellite station on the outskirts of Ankara. The state-run news agency said the coup plotters in the helicopter had drowned.
CNN Turk reported that soldiers had entered its offices in Istanbul and cut off its broadcast. An anchor said, "We must abandon the studio, we tried to broadcast everything until the last minute… and I am being asked to leave the studio." A camera showed an empty anchor desk as chants of "Soldiers out!" could be heard inside and outside the studio. The channel later resumed normal programming.
Earlier, the state-run television broadcaster TRT was similarly knocked off the air, but later came back online.
In his TV address, Erdogan blamed the attack on supporters of Fethullah Gulen.
Erdogan has long accused the cleric and his supporters of attempting to overthrow the government. The cleric lives in exile in Pennsylvania and promotes a philosophy that blends a mystical form of Islam with staunch advocacy of democracy, education, science and interfaith dialogue.
Speaking by cell phone to CNN Turk from an unknown location in the early hours of the coup, Erdogan vowed that Turkey would "overcome this invasion" and called on Turks to "gather in squares and see what this minority can do with their tanks and artillery against the people."
Ordinary Turkish citizens appeared to heed Erdogan's call, as TV footage showed marching through the streets of Izmir and Istanbul waving Turkish flags. Crowds also gathered in Ankara's main square. "Throughout history those who make coups have been unsuccessful, and I absolutely believe that these will be unsuccessful as well," Erdogan said.
Prime Minister Binali Yıldırım admitted to Haberturk TV that an "attempt" had been made against the government and warned "those who carry out this attempt will be subjected to heaviest punishment." Earlier, Justice Minister Bekir Bozdag spoke on national TV, calling on "everyone to raise their voices against this attempt by the military and to embrace democracy."
Soldiers and military vehicles also blocked one-way traffic on the Bosporus and Fatih Sultan Mehmet bridges in Istanbul, which link the continents of Europe and Asia.
As the crisis unfolded, there were reports that access to popular social media sites like Twitter and Facebook had been blocked within the country. Facebook declined comment, but Twitter said it suspected "intentional" interference with its service.
The chaos capped a period of political turmoil in Turkey blamed on Erdogan's increasingly authoritarian rule, which has included a government shake up, a crackdown on dissidents and opposition media and renewed conflict in the mainly Kurdish areas of the southeast.
Is USA also behind the coup for any specific reason or at least indirectly backing the coup? Apparently not. In Washington, a statement from the White House said President Barack Obama and Secretary of State John Kerry agreed that both sides "should support the democratically elected government of Turkey, show restraint and avoid any violence or bloodshed." A senior Defense Department official said that the unrest was having "no impact" on anti-ISIS missions flown out of Incirlik Air Base in southeastern Turkey.
NATO Secretary General Jens Stoltenberg issued a statement calling for "calm and restraint, and full respect for Turkey's democratic institutions and its constitution."
The coup attempts along with demotic anti-government demonstrations off and on revel as the hidden agenda of anti-Turkey and anti-Islamic forces operating across the western globe to destabilize Turkey with a view to present it as a part of destined Middle East rather than Europe. Turkey seeks membership of EU as a legitimate European entry with Islamic mindset.
Who benefits from all these military coups and demonstrations?
Is Erdogan's Obsession with Demirtas a Personal Vendetta or a Calculated Strategy?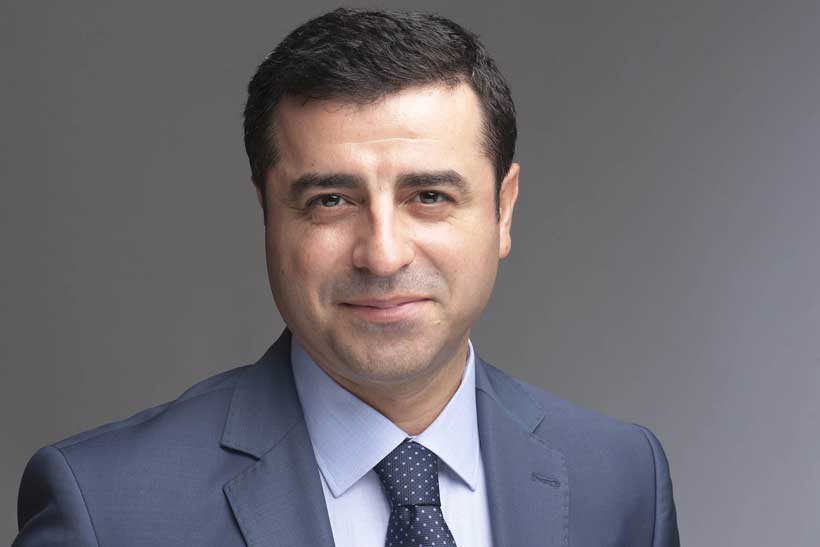 The European Court of Human Rights (ECHR) Grand Chamber ruled that the former co-chair of the pro-Kurdish People's Democratic Party (HDP), Selahattin Demirtaş must be immediately released. The Court ruled that his years-long detention "had pursued the ulterior purpose of stifling pluralism and limiting freedom of political debate". Turkish President Recep Tayyip Erdogan swiftly reacted to the ECHR's ruling and characterized the decision as 'hypocritical' and accused the Court of defending a 'terrorist.'
To many, Erdogan's reaction to the Court's ruling should not be a surprise,but his resentment and anger toward Demirtaş are quite shocking. So, why does Erdogan pursue a vendetta against him? Or is it a calculated political strategy? How could Demirtaş's release affect the political landscape in Turkey? What could be the implications of releasing or not releasing him be on the US-Turkey relations during the Biden era?
Yes, the ECHR's ruling is a significant and expected development. What is more significant is that Erdogan's quick reaction shows his deeply rooted frustration with Demirtaş, which dates back to the pre-June 2015 elections. In March 2015,Demirtaş made a short but a spectacular speech at the Turkish Parliament when he said, "we will not make you the President." He also said, "We are not a movement of bargaining, a party of bargaining. There has never been a dirty deal between us and the Justice and Development Party (AKP), and there will never be…" His reference to 'dirty deal' was believed to be an offer from the AKP to HDP in exchange for support during the general election. In the June 2015 election, HDP managed to secure the electoral threshold with 13% vote for the first time in the pro-Kurdish parties' history. Additionally, they secured 80 seats in parliament which made them the second biggest opposition party in Turkey. This was an unprecedented victory for the pro-Kurdish party and a breakthrough in Turkish political history. It is fair to say that, based on the author's experience, Demirtaş's rising charisma has become a liability, not only for Erdogan but also for Ocalan, PKK's once unquestionable leader.
Erdoğan's hateful outburst towards the call for Demirtaş's release is more about Erdoğan's political self-interest and concerns than his personal vendetta. Demirtaş's release could likely have far bigger implications on the political calculations in Turkey. They would primarily impact on the future of the People's Alliance, the coalition between the Justice and Development Party (AK) and the Nationalist Movement Party (MHP), where AKP focuses its efforts to maintain control over the Kurdish issue. For the AKP, having an alliance with the MHP has been beneficial so far but not without major tradeoffs. These includethe MHP's stance against the Kurdish issue and its eroding voter support nationwide.
AKP's strategy to maintain power partly relies on its ability to create factions within the existing political parties. The pro-Kurdish parties are no exception. Strategies include consolidating Kurdish votes around AKP or dividing them to create enough division as to not let the HDP run as one single dominant Kurdish party in the next elections.
Demirtaş's release could pose risks for AKP's three-fold strategy: Dominate, divide and maintain the status quo. First, by arresting MPs, local politicians, mayors, and activists, AKP aimed to paralyze and dominate the Kurdish voter base. So, preventing Demirtaş's release could serve to kill the electoral enthusiasm at the party's voting base and prevent unity among the Kurdish constituency. Demirtaş's potential release could give rise to his popularity, not only among the Kurdish voters but also the left-wing secularists. Such a scenario could force the AKP towards more pro-Kurdish narratives and policies that could eventually weaken the AKP-MHP coalition.
Second, dividing and deepening fractions; and creating splinter parties would mean that the HDP could not consolidate the Kurdish constituency. Although having a smaller base, an Islamist Kurdish Free Cause Party (Hüda-Par)has supported Erdogan during the 2018 Presidential election. They are a group with alleged ties with the Kurdish Hezbollah, which has committed the atrocities in Turkey in the 1990s and early 2000s.Recently, the leader of Hüda-Par expressed his disappointment with ECHR's ruling after he paid a visit to Erdogan in the Presidential Palace. Another example is establishing the Kurdish Democratic Party (KDP), allegedly politically in line with Barzani's tradition, to divide HDP votes.
Third, by cutting new deals with Öcalan again, they aim to appeal to his supporters to maintain the status quo. Just like during the local elections in 2019, AKP might take another step to re-instrumentalize Öcalan despite his failed emissary role in the last Istanbul local re-run. Öcalan called for HDP's neutrality, which meant not supporting the opposition candidate Ekrem Imamoglu. Öcalan's message was contradicting with HDP's former co-chair Selahattin Demirtas's call for support for Imamoglu. Though AKP's strategy of revitalizing Öcalan may not produce the desired outcome for AKP, it could buy some time by diverting public attention from the victimhood of Demirtaş and HDP.
While releasing Demirtas could pose challenges for the AKP and its leader Erdogan domestically, not releasing him could prove costly. As a pragmatic leader as anyone could be, to survive politically Erdogan has made several U-turns domestically and internationally. Facing an economic crisis and continuing decline in approval ratings Erdogan could, unwillingly, comply with the Court's ruling. This could help him have a fresh start with President-elect Biden, who called Erdogan an autocrat.
Regardless of whether he would be released or not, as a political leader, Demirtaş will dominate domestic politics in Turkey and continue to be a critical actor in the region vis-à-vis the Kurdish issue.
Saudi-Turkey Discourse: Is a Resolve Imminent?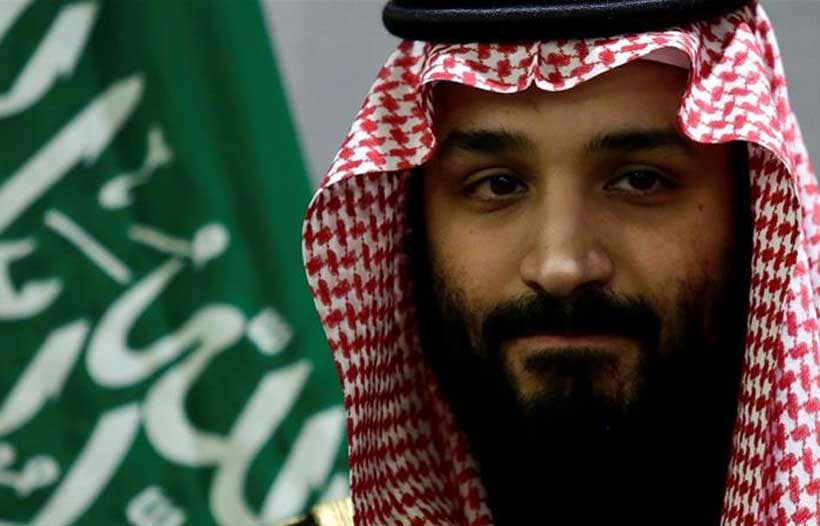 The two prominent Muslim countries: Saudi Arabia and Turkey have had an undulating relationship over the course of decades and despite of the geographical and religious proximity, the two have rarely been on the same page. Recent tide over the relation is an outcry by the Saudi Chambers of Commerce to 'Boycott everything Turkish'. Allegedly the boycott spans over a wide range: level of investment in the country, tourism interchange and even the imports are to be curbed. This was deemed as a "moral responsibility" of every Saudi citizen against the nation's enemies; as per the statement of Saudi's Chamber of Commerce head Ajlan Al Ajlan.
The duo have taken opposing sides for decades, especially when it narrows down to regional conflicts. The history relays strong relations between the two Sunni-majority Muslim countries, however, with polar position in the Syrian crisis followed by a blood-ridden civil war, the relations never recovered to a modest degree. The Saudi Kingdom, under the premiership of Muhammad Bin Salman, shifted its Syria policy in late 2018, seeking to normalize Assad's regime while Turkey continued to support the opposing forces. Meanwhile, in Libya, Riyadh aided warlord Khalifa Haftar, while Ankara intervened to channel militarily assistance to the internationally recognized Government of National Accord (GNA).
The relations between the two Islamic nations were again triggered by the statement of Turkish president, Receb Tayyib Erdogen, accusing the Gulf nations for the instability in the region. This was the statement that incited such a hoarse reaction from the economic entity within the kingdom. The tie between the two was never a strong one but a major incident strained the relations back in 2018. The murder of Saudi citizen and a columnist of The Washington Post, Jamal Ahmed Khashoggi, back in October 2018 set all fires loose when Saudi government was outright accused of involvement in the brutal murder at Saudi Consulate. The Turkish president went as far as insinuating the involvement of crown prince, Muhammad bin Salman, in the gruesome murder. Earlier in 2017, Ankara stood as a vital support mechanism, alongside Tehran,to Doha in terms of the rudimentary facets of finance and military when Qatar was excluded and sectionalised by Saudi Arabia and its allies on account of close affiliation with rebellious groups in the region backed by Iran; accounts that were repeatedly denied by the Qatari regime.
The two Islamic republics have been at head once again ever since the recent controversial decision of UAE, Bahrain and Morocco to join hands and normalise relations with Israel came to light. Turkey and Iran, despite of the Shia-Sunni disparity, have relatively been close in ties since both have stood at odds with the foreign involvement in the region while Saudi Arabia has welcomed it with open arms. Even with the normalisation of relations with Israel, UAE and Bahrain met heavy criticism around the Muslim world but majorly championed by Iran and Turkey: former calling the move as a "Stab in the back" while the latter threatening to sever ties with the Gulf states. Both the statements were shrugged by the Saudi representatives as an 'internal matter' and warning the duo to refrain from interference. The Saudi position on the normalisation was clear when Israeli flights were allowed to fly through the Kingdom's airspace en route to UAE.
The growing animosity is not novel between the duo as they have been in contrasting positions on multiple foreign policy issues and have even held starkly different positions over the islamist groups operating in the west European region. Although Saudi government officials have not confirmed the implication of the statement of its Chamber of Commerce, the signs of blooming tensions were sensed earlier this year. Even pre-Covid, the tourism dropped 17% between the countries and Turkey, being the 12th highest trade partner of the kingdom, saw a steady decline in bi-lateral trade. Albeit the externalities of the pandemic, the relations continue to deteriorate, and the signs might turn more apparent over time.
Now with Mr. Joe Biden prepared to take on the United States' foreign policy, the Middle East would be the prime focus as per his pensive thoughts over the issues of the region. As he mentioned to 'Reassess' the relations with Saudi Arabia, the regard is clearly in terms of Saudi's nefarious role in fanning the steps of Trump in the region, more specifically its involvement in the Yemen civil war and the controversial killing of the Washington Post columnist, Jamal Ahmed Khashoggi. With isolation looming and need for solid alliance for better foundations for US relations, Saudi Arabia may have started with reconciling with Qatar but Turkey is optimistically the next on the radar.
Why is Melih Bulu Seen as a Pro-AKP "Trustee" Rector?
The new year started under the shadow of social tensions triggered by Melih Bulu's appointment to the rectorate of Bosphorus University by President Recep Tayyip Erdoğan. Professor Melih Bulu had founded the Sarıyer district organization of the incumbent AK Party in 2002. Bulu who in 2015 became a candidate for being a deputy from AK Party could not gain nomination to run in the elections. Bulu also worked as a rector in two private universities before: İstinye University and Haliç University.
On December 31 2020, Bulu was the rectorate of Haliç University. The abrupt appointment of Bulu as the rector to Turkey's most prestigious university prompted a major outrage since the move was regarded as a direct interruption of academic freedom.
Melih Bulu's appointment to the rectorate of Bosphorus University caused a large unrest among Bosphorus students, graduates and scholars. In addition, people coming from different sectors of society who are critical of Erdoğan administration have also joined the "anti-Bulu" protest campaign on social media. After Bulu's appointment, Bosphorus University students protested the appointment on social media by using the hashtag #KayyumRektörİstemiyoruz ("We don't want a trustee rector"). For a couple of days, students of Bosphorus University have been making protests calling Bulu to resign. However Bulu posted an announcement on his Twitter account saying that he will embrace everyone and he is very excited and happy for his new duty.
After Bulu's appointment, not just his political identity affiliated with AK Party was put under debate but also his academic background was put under scrutiny as well. Allegations of plagiarism against him broke out especially on Twitter. Bulu defined these allegations as "slander" and argued that this was the literature survey part of his PhD thesis and said, "I did not write some parts between quotation marks. We did not have something written available. There were different citation rules but I put it in the bibliography section."
According to the Global Academic Freedom Index Turkey has only 9.7 points out of 100 and it is in the rank of 135 out of 144 countries. Turkey is in the similar level with Syria and Turkmenistan.
In previous weeks, journalist Cüneyt Özdemir hosted Bulu in his live Youtube programme and in live broadcast, Bulu saluted the students from the window of his office at rectorate building while the students yelled asking for his resign and this act of Bulu caused surprises and ironies on social media. Amid this environment, on January 5, a group of Bosphorus University academics staged a peaceful protest by standing with their backs to the rectorate building during the handover ceremony for Bulu. The academics of Bosphorus University made a public statement underlining that this appointment is a practice introduced for the first time after the 1980s military tutelage.
Their full statement is as follows:
"'We don't accept, we don't give up!'
On January 1, 2021 at midnight, an academic outside Bogazici University community was appointed as rector, which is a practice introduced for the first time after the 1980s military tutelage.
This is yet another case of many ongoing anti-democratic practices since 2016, aiming at abolishing rectorial elections. We do not accept it as it clearly violates academic freedom and scientific autonomy as well as the democratic values of our university. We refuse to compromise the principles the University Senate officially stated in 2012:
1. To enhance scientific research and social development, it is indispensable that universities be free from any pressure or influence from a person or an institution and not be used as a political tool.
2. For academic freedom, it is imperative that decision-making processes be delegated to democratically elected academic administrators and boards. All academic administrators including the Rector, Deans, Directors of Institute, Directors of Schools and Department Heads can be appointed only after being elected by the university community.
3. As universities are autonomous constitutional establishments, it is vital that university instructors and/or university boards decide on academic programs and research policies, which is an essential prerequisite for scientific freedom and creativity.
We strictly adhere to the principles above and we pledge to follow them up with all the other members of our university community."
On the other hand, police forces detained more than 20 university students in home raids after the protests against the appointment of Bulu. In the mainstream pro-government media actors' coverage of these events, it is argued that the detained people are not students, but they are members of illegal organizations whereas Canan Kaftancıoğlu, the Republican People's Party's current provincial president in Istanbul rejected this and argued that they are students.
According to Althusser (1971), the modern state keeps the authority and control through two main systems: Repressive State Apparatuses & Ideological State Apparatuses. One of areas concerning the ideological state apparatuses is known as education. In this regard, Erdoğan's appointment of Bulu can be seen as a step of using ideological state apparatuses.