G20 to improve trade governance
World's top economies known as G20 nations or Group of Twenty, accounting for 85 percent of the world trade, met in Chinese Shanghai on July 9-10 to discuss and find solutions for the global slowdown of economies, causing serious concerns globally. G20 economies decided to remain committed to an open global economy, and will further work towards trade liberalization and facilitation, said a statement released following the two-day G20 Trade Ministers Meeting in Shanghai.
At the opening session of the G20 trade ministers meeting, the first of its kind in G20 history, in Shanghai on July 9, 2016. China's commerce minister said the outlook for the global economy remains grim despite its gradual recovery from the impact of the financial crisis.
The G20's agenda have been gradually shifting from dealing with the aftermath of financial crisis to long term governance in recent years, with trade and investment emerging as another critical aspect along with financial and fiscal coordination," said China's Commerce Minister Gao Hucheng.
The G20 is an international forum for the governments and central bank governors from 20 major economies. The G20 is made up of EU and the finance ministers and central bank governors of Argentina, Australia, Brazil, Canada, China, France, Germany, India, Indonesia, Italy, Japan, Mexico, Russia, Saudi Arabia, South Africa, South Korea, Turkey, the United Kingdom, the United States of America. The European Union is represented by the rotating Council presidency and the European Central Bank. Finance Ministers and Central Bank Governors meet regularly to discuss ways to strengthen the global economy, reform international financial institutions, improve financial regulation, and discuss the key economic reforms that are needed in each of the member countries.
The G20, the premier forum for its members' international economic cooperation and decision-making, was founded in 1999 with the aim of studying, reviewing, and promoting high-level discussion of policy issues pertaining to the promotion of international financial stability It seeks to address issues that go beyond the responsibilities of any one organization. The G20 heads of government or heads of state have periodically conferred at summits since their initial meeting in 2008, and the group also hosts separate meetings of finance ministers and central bank governors.
The G20 started in 1999 as a meeting of Finance Ministers and Central Bank Governors in the aftermath of the Asian financial crisis. In 2008, the first G20 Leaders' Summit was held, and its decisive and coordinated actions boosted consumer and business confidence and supported the first stages of economic recovery. G20 leaders have met eight times since 2008.
The G20 works closely with international organizations including the Financial Stability Board, the International Labour Organization, the International Monetary Fund, the Organization for Economic Co- operation and Development, the United Nations, the World Bank and the World Trade Organization. These and a number of other organizations are invited to attend key G20 meetings. Engagement groups such as B20, L20, T20 and W20 also convene to prepare policy recommendations for the G20 Summit during the year.
The G20 Summit continues to focus on measures to support global economic growth, with a strong emphasis on promoting job creation and open trade. The G7 was established in 1976 as an informal forum of seven major industrial economies: Canada, France, Germany, Italy, Japan, the United Kingdom and the United States of America. It was re-named the G8 after the entry of Russia in 1998. This March, the G7 voted to suspend Russia in response to escalating tensions with Ukraine that led to Russia's annexation of Crimea. Where the G7 seeks agreement on current economic issues based on the interests of those countries, the G20 reflects the wider interests of both industrial and emerging-market economies.
The World Trade Organization (WTO) statistics showed that global trade growth has slowed significantly since 2008, from an average of over seven per cent per year between 1990 and 2008, to less than three per cent between 2009 and 2015. The WTO unveiled a new trade-related index called the World Trade Outlook Indicator (WTOI) on Friday ahead of the meeting, which is designed to provide real time information on trends in global trade. The current reading suggested that trade growth will remain weak into the third quarter of 2016.
In June the World Bank cut its forecast for the global economy in 2016 from 2.9% to 2.4%. And in April the International Monetary Fund had cut its forecast to 3.2% from 3.4%. The current reading suggested that trade growth will remain weak into the third quarter of 2016. Also, G20 economies vowed to support low-income countries (LICs) to participate more in global value chains (GVCs) to drive global trade growth
Last year marked the fourth consecutive year with global trade growth below 3 percent. The meeting endorsed the G20 Strategy for Global Trade Growth, in which the economies will lead by example to lower trade costs, harness trade and investment policy coherence, boost trade in services, enhance trade finance, promote e-commerce development and address trade and development, state-run Xinhua news agency reported.
The world's top 20 economies agreed to improve international trade governance in view of the global slowdown of global trade growth due to increasing anti-trade measures that have become more universal since 2009, said a statement released on Sunday after the two-day G20 Trade Ministers' Meeting in Shanghai.
The Brexit vote by the UK to leave the EU has added to the global financial uncertainty.
Outcomes
The meeting endorsed the G20 Strategy for Global Trade Growth, in which the economies will lead by example to lower trade costs, harness trade and investment policy coherence, boost trade in services, enhance trade finance, promote e-commerce development and address trade and development.
The G20 economies recognised that GVCs, encompassing regional value chains (RVCs), are important feature of the global economy, and are important drivers of world trade. The economies would support policies to allow firms of all sizes, including small-and-medium-sized enterprises (SMEs), in countries with different developing levels to participate in and fully utilize GVCs.
The G20 ministers agreed the world's major economies to cut trade costs, boost trade and increase policy co-ordination and enhance financing. They also approved a trade growth plan. "We agree that we need to do more to achieve our common objectives for global growth, stability and prosperity," the G20 ministers said in a statement.
G20 economies vowed to support low-income countries (LICs) to participate more in global value chains (GVCs) to drive global trade growth, it said. The G20 economies recognised that GVCs, encompassing regional value chains (RVCs), are important feature of the global economy, and are important drivers of world trade.
Some countries still practice protectionism policies though the idea of protectionism in a globalizing world is wrong. G20 members would facilitate developing countries and SMEs access to information on trade and investment opportunities, and provide further information to help them participate in GVCs and move up the value chain.
G20 members with capacity to do so would continue to help developing countries 'and SMEs' ability to adopt and comply with relevant national and international standards, technical regulations, and conformity assessment procedures.
The economies would support policies to allow firms of all sizes, including small-and-medium-sized enterprises (SMEs), in countries with different developing levels to participate in and fully utilize GVCs. G20 members would continue to enhance capacity building to promote inclusive and coordinated GVCs and seek to develop and implement initiatives to assist developing countries, particularly LICs and SMEs in the areas that matter most to GVCs.
G20 members would continue to enhance capacity building to promote inclusive and coordinated GVCs and seek to develop and implement initiatives to assist developing countries, particularly LICs and SMEs in the areas that matter most to GVCs.
Such initiatives might include appropriate infrastructure, technology support, access to credit, supply chain connectivity, agriculture, innovation and e-commerce, skills training and responsible business conduct. G20 members with capacity to do so would continue to help developing countries 'and SMEs' ability to adopt and comply with relevant national and international standards, technical regulations, and conformity assessment procedures.
China warns on global economy and says G20 (and not G7) must lead global economy. China's commerce minister says the outlook for the global economy remains grim despite it having overcome the impact of the 2008 financial crisis. Gao Hucheng said at a G20 meeting in Shanghai that major economies must lead the way in tackling problems, including slowing trade and sluggish growth.
The international community now expected the G20 to show initiative and leadership in solving economic growth problems.
China's will host the main G20 summit later this year. "The global economy emerged from its previous low and is developing in a good direction, and the deep effects of the global financial crisis can still be felt. The revival and growth of the global economy is still lacking in strength," Gao said, "Low levels of global trade and investment has not recovered to their pre-financial crisis levels."
China's Policy Logic and Economic Rationale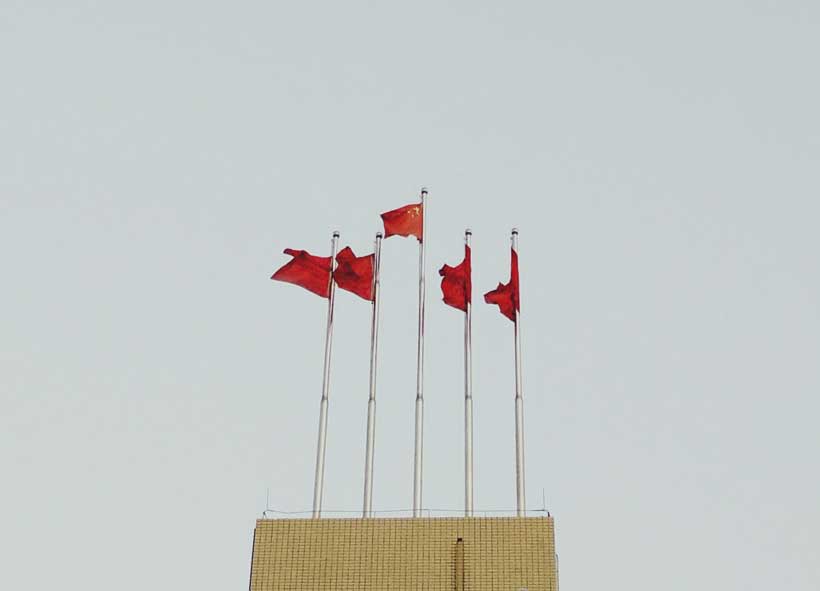 Authors: He Jun and Wei Hongxu
Recently, Morgan Stanley mentioned that "we are standing at an important turning point in China's economy and capital market. The resetting of the underlying logic of the economy brought about by the new goals is marked by the supervision of Internet giants. China is changing the underlying logic of economic development: shifting from priority growth to fairness". In their view, this policy orientation, coupled with Chinese economic rationale, will have a long-term and far-reaching impact on China's future development, business, and investment.
Since economic rationale is a part of social phenomenon, the fundamental basis of economy logic also lies in changes in demographic factors. Although human factors are crucial in economic activity, they are often overlooked due to the long-term and individual nature of changes in population quality and scale. On the contrary, industrial development and policy choices pay more attention to changes in external factors such as cost, technology, and capital. However, the underlying logic changes caused by demographic shifts are often decisive and could serve as the basis for corporate decision-making and macro-policy.
China's transition from a high-growth era to high-quality diffusion shows that the underlying foundation of the country's economic development has changed fundamentally. From the demand side, the past trend of counting on exports and investment as economic drivers will soon become obsolete. At the same time, driven by continuous investment on the supply side in the past, the steady growth of production capacity not only conforms to domestic demand, but also the subsequent expansion of exports has also turned China into the world's factory, resulting in excess production capacity. After its rapid development, internal contradictions continue to accumulate, resulting in a widening gap between the rich and the poor, excessive collection of environmental resources, declining investment returns, and rising labor costs in the country. These factors have deprived China's economy of its potential for scale expansion. On this basis, China's economy began to turn inward. Upgrading value content and output efficiency have become the key to improving its industrial productivity and competitiveness.
From the underlying logic, China's population structure is undergoing a trend adjustment. The declining share of labor force driven by continuous urbanization and the rural population transfer has alternated labor supply. The low-end labor force has now become relatively insufficient, while the industrial labor costs continue to rise. This makes cost-push expansion increasingly onerous. On the other hand, with the development of urbanization to a certain stage, rising land prices, housing, and education costs begin to erode the spending power of households, causing an increasingly inadequate domestic demand. These two aspects are eroding the long-term growth potential of the Chinese economy. The recent drop in China's economic growth rate is not only caused by cyclical factors driven by demand, but also by structural factors at the supply side.
In terms of policy trends, whether it is the "13th Five-Year Plan" poverty alleviation, or the current policies on common prosperity and unification of the large market, the fairness of these supply-side structural reform policies is being strengthened. The purpose is to enhance the contribution of science and technology and human capital to the economy. By increasing household income and spending power, China's economy can achieve endogenous economic growth. Despite increased macroeconomic pressures and the need for countercyclical policies, macro foundation has yet to change significantly. The focus remains on decisive regulation and quality improvement, which is the logic of the policy change.
While implementing the supply-side reform, the Chinese economy still needs to improve the structure of supply through incremental expansion to achieve a balance between efficiency and fairness. Morgan Stanley revealed that, on the one hand, the efficiency improvement brought about by digital industrialization is the main area for China's future market expansion. On the other hand, further urbanization still has great significance in the market space. These two aspects will be the main essence of China's economic growth in the future, and therefore the focus of policy support and catalyst. Overall, under the new underlying logic, increasing households' income, reducing class gaps, and increasing the output of capital and labor would be the main lines of sustainable development in the future. This pattern suggests that economic expansion has become relatively less important in policymaking. As noted by Morgan Stanley, China "is shifting its regulatory priorities to a balance between growth, sustainability, improving social imbalances, and maintaining security. This will shift the division of economic benefits to workers and reduce corporate profits".
Yet, the policy-oriented changes under this underlying logic could be precarious. Due to the dominant role of government policies in market supervision, education, transformation of scientific and technological achievements, as well as the allocation of public resources, the impact of policies on economic and market development is getting more pronounced. For the industry and market players, future development must consider even more policy influences. At present, education and the consolidation of internet platform companies have had a significant impact on related fields and investors. Concernedly, as policy influence continues to expand, so do the risks posed by policy excesses. Although the current policy does not emphasize "one-size-fits-all" but rather "precise regulation", it is often strenuous to achieve "moderate" and "balance" in the current policy implementation capacity. Meanwhile, the risk of excessive supervision continues to cause harm to economic activities. Therefore, under the expanding policy influences, policy decision-making should be more cautious to prevent harm or excessive intervention in the market and economic activities.
Awakened Pakistan Now Needs National Mobilization of Entrepreneurialism
No other time in the history of the nation, a single outsider built so much leadership in a real life and death game as did Captain Imran Khan. How he nationally mobilized the citizenry and delivered a clear message of solidarity to force change in a suddenly imposed government already so deeply rooted in institutionalized corruption.
The real time unfolding drama series has now entered a new episode in the fight for justice in favor of Imran Khan and his exhausted followers. Now, unless the same opposing forces gather more outside aids so the anaconda of deep silence strangles the nation once again in similar fashions lingering since many decades…the citizens and their Captain are finally ready to prove the world wrong.
Pakistan is an independent nation and now at a major crossroad on a do-or-die mission.
The citizens stood together and never surrendered to special interests and corrupt groups but rather now strive for common good and build their nation under such rules as a shining example for a better future of the nation. Many other nations, in other times, have made similar bold decisions, transforming their countries into shiny examples either peacefully or mostly with blood baths.
In either case, this is a moment for historians to note as the most important awakening of a nation to fight corrupt-crypto-tyrannies and equally to recognize the exemplary non-corrupt outsider leadership Imran Khan as a real game changer. Finally, a proof that old political thinking of treating citizens as herds have reached climax, today, a common crowd is a well-informed crowd. Economic success is not exclusive success it must be a success of common good.
This sudden progress is also a stark warning to many other countries;
The extreme powers of digitization and the whispers of the alpha dreamers, the connected five billion commoners who will change the world are still on deaf ears of the political rotundas. Beware; as other nations slowly awakened under their CorruptoChaos, the new realization of truth in hands of the national populace is far more dangerous than any foreign invasions. Old school is dying, a new borderless mind, and interconnected class of commoners rising across the free world.
Observe the world of politics of the so-called free economies; Political science dressed as if sheep not wolf is nothing but fake Machiavellian ghosts playing corrupt games. Digitization across the world, exposing bureaucracies, by the day, competency now lined up as naked obesity in bubble baths on slippery marble floors, some in need of printed currency, some new diaper change and some seeking nukes.
In the coming months, the absence of a nuclear explosion will prove two things; that the common folks have finally pushed their own leadership as incompetent part of the bubble bath party, if not than after the nuke, the dystopian world will hunt them down.
Winning Cricket World Cup: For example, winning a Cricket World Cup is always about the players, the teams and their skills to win; as no amount of money and no promotion can buy such victory, as it is all about the art of the game, artisans and artisanship. Money can buy politicians and their governments but money can never buy an authentic outsider leader and his honest leadership to make his nation win the real game on the global stage.
Pakistan has unique advantages; gifted with special lands, rich diverse resources, from record breaking mountain peaks to seashores, Pakistan has a unique position; already nurtured with a bright youthful nation, vibrant culture buzzes with small and large enterprises, plus the strategic geographic location with China and CPEC are all hidden competitive advantages. Pakistan is finally under an amazing political leadership of Prime Minister Imran Khan and his PTI Party working hard on a new vision for Pakistan with friendlier dialogue and fair-trading.
In order to keep the momentum, national mobilization of entrepreneurialism on digital platforms with authoritative upskilling and reskilling for speedy uplift the small medium business economic sector will bring the most awaited economic recovery to the nation. Congratulations Imran Khan and citizens of Pakistan, long journey ahead. The rest is easy
The Return of Global Inflation: A Threat to Our Interdependent World?
Soaring commodity price has become a major problem in many countries. When poor people are readjusting their monthly budget to address this price hike, shortage are taking place quite often. Even in Bangladesh, the lines for TCB trucks (subsidized government selling points) are getting bigger and bigger every day. The problem became more severe in past couple of days as Indonesia suddenly imposed ban on Soybean oil resulting in a record Soybean oil price in the history of the country. Within only one year, Soybean oil price has reached to 198 Taka from 135 Taka in Bangladesh. At present the current inflation rate is 6.22% officially while SANEM claimed it to be around 12%.
However, Bangladesh is not an isolated case of soaring commodity price at this moment. It seems inflation has emerged as a global problem affecting most economies. In the era of globalization and interconnectedness, this global inflation is posing a severe threat to our interdependence as it is a product of our reckless decisions, war, pandemic, and superpower rivalries.
Complex Interdependence
Complex Interdependence (CI) is a concept of International Relations and International Political Economy. Simply, it is the complex web of economic dependence and relations among the states and institutions which creates a global economy. The concept was first introduced by Robert Keohane and Joseph Nye in the 1970s. The concept became more relevant in later decades when liberalism became the norm and transnational economy flourished through global value chain and global supply chain. Today, we are living in a world where societies and economies are interconnected beyond the borders.
However, though CI promised peace, it also brought weaknesses. Butterfly or ripple effects are becoming stronger than ever. One small change in the international market is affecting others directly or indirectly.
Return of Global Inflation
Inflation has become a global problem for sometimes now. Most countries are already bearing with this problem. Latest data around the world suggest that inflation rate is 8.5% in the USA, 7% in the UK, and 7.8% in the Eurozone in this year. Apart from country specific rates, the global rate is also growing drastically since last year. The current global inflation rate is 9.2% which has been doubled since the last year according to ILO's statistics. As a result of growing inflation, commodity price has soared all over the world. Almost all commodity prices have soared to a highest level since 2008. By March 2022, global price of raw materials increased at the rate of 16%.The price of important raw materials such as Iron, Steel and Lithium increased by 243%, 250% and 98% than 2021. Since the Ukraine crisis, the oil price has also skyrocketed to more than $100 per barrel. The prediction for near future is also not rosy. The World Bank forecast is suggesting that energy price will soar over 50% in the coming days resulting in the largest commodity shock since the 1970.
However, the situation further worsened as edible oil price soared again due to Indonesia's ban on export. Indonesia alone supplies 55% of world's total palm oil while Malaysia is the second largest supplier with 30% stake. As Indonesia suddenly imposed ban on oil export, it has created a concern over global food price. The production of Soybean is also another issue to consider. Latin America is one of the largest producers of Soybean. But this year, the region failed to meet the expected production. As a result, Soybean oil price in Latin America has already reached to $1900 per metric ton by the last week of April- an all-time high in the history. As a consequence, Argentina halted export registration two months earlier, in March 2022.
However, this is not the first time; the price of Soybean is soaring. Since the trade war between the USA and China, the price of Soybean is increasing due to disruption in supply chain as the USA is the largest exporter of Soybean oil and China is the largest importer of it.
As a result of growing inflation, purchasing power of the common people around the world is decreasing. Longer lines in Dhaka's TCB selling points are the evidences of this claim. Increasing living cost is also impacting saving rates around the world. By April 2022, savings rate in Eurozone dropped to 13.3%- a record low; the rate was 25% in the first quarter of 2020. Moreover, the latest Indian ban on wheat export will also pose new challenge to the livelihood of the common people. It is worthy of mentioning that India is the second largest wheat exporter.
Why it is happening?
The main reason behind this global inflation and commodity crisis is the disruption of supply chain caused by trade war, pandemic and ongoing Ukraine crisis. Though, the inflation has become visible after the pandemic and has been bolstered by the Ukraine crisis, the root of the problem dates back to the trade war between the USA and China in 2018. The trade war disrupted easy flow of goods around the world, creating a spike in price of necessary commodities. Later, lockdowns and restrictions disrupted supply chain for a long time. The stimulus packages and costly pandemic governance have further bolstered the challenges for governments around the world.
And lastly, the ongoing Ukraine war has 'fanned' the flames of global inflation. Both Ukraine and Russia are largest suppliers of many essential commodities. The war and sanctions has disrupted the production and supply of these commodities for uncertain times. The countries are suppliers of 12% of world's total calories. They are also the major exporter of Sunflower oil, Wheat, and Maize. Russia is also one of the major energy suppliers to the world. As sanctions have cut its supply, shortage has also taken place in the market. As a result, in ripple effect coupling with shortage, the war is adversely affecting the international food market.
Why it is threat?
Liberal ideas came with the promises of better life, dignity, and rights. It also developed interconnected and interdependent economy for everyone promising affordability, availability, prosperity, and peace. But after 30 years, it seems this interconnectedness is heavily reliant on superpower's behaviors while others are powerless. Superpowers' reckless policies and rivalries are affecting all other countries.
As a result, this global inflation will create adverse notion about liberal thoughts. It will also create mistrust about the existing system and will compel states to pursue inward policies. The growing 'export ban' from various major exporters are evidence of pursuing inward policies. Most importantly, the inflation is putting extra burden of common citizens of the world who are struggling to maintain minimum standard of their life. As the inflation is boosting hunger, poverty, and inequality, it will push de-globalization and anti-globalization debate only. Therefore, it will pose a serious threat to interconnectedness.
Way Forward
Solving this global inflation will require time. Several forecasts suggest that the situation is likely to worsen in coming days with a commodity shock on the way. The only way to solve it is through cooperation between state, business, and related actors. Superpowers and hegemon must acknowledge their responsibilities and avoid reckless decisions that affect the others. In domestic aspect, vigilance against cartel businesses, breaking the monopolies, tax cuts, inclusive development, and strengthening institutions are required. And last but not least, in the age of interdependence, conflict is a costly thing to afford; so diplomacy should take precedence over brute force.