The Death of the Poster Boy
Burhan Wani-the face of young, revived and local militancy in Kashmir valley was killed last week by forces which resulted in an unforeseen law and order problem for the state apparatus and violent social unrest throughout Kashmir valley resulting in some thirty seven civilian killings and hundreds of injured-the toll still mounting.
The boy of just 22 years of age was called the face of new and young militancy in Kashmir valley and became quite famous due to his use of social media. This young chap even had taken over Dr Shah Faisal –the IAS topper of 2010 in fan fallowing who was then the inspiration of many Kashmiri youth. But Burhan Muzaffar Wani was much more popular especially in the southern belt of Kashmir purely due to his use of technology and wider popular support.
Security apparatus used to call this tech-savvy militant, the poster boy of young militancy in Kashmir as he was considered as an attraction to lure young locals to militancy in the valley. It was also believed that Burhan recruits youngsters and is the inspiration of many youths in Kashmir, thereby posing a serious threat to the security apparatus. The threat of increase in local militancy still continues even after his death; as believed by some Kashmir analysts and local politicians.
While i had gone to valley for a study on the annual holy Amarnath pilgrimage, i got stranded there due to the death of this poster boy. Being a local i stayed at my home and interacted with friends and acquaintances around on the situation that prevailed aftermath his killing.
"If twenty more civilian s die, Kashmir issue will reach some solution", says an elderly man. Such thinking reflects that there is a section of society in Kashmir who thinks only violence can solve their issues and more the killings of civilians, more will be the impact. People perceive so because they have been witnessing only violence since the onset of the armed conflict since 1989.
"I am thirty three years old who has witnessed 2008 unrest and then 2010 unrest and all the other such big and small incidents since 1990s, but this time the situation is different and more dangerous. The valley is burning", says a friend. Why is it different because of the rampant killing spree by forces and oft repeated crisis mishandling and failure of crowed control management?
Undoubtedly Burhan's killing fallout is the huge unrest in itself after 2008 and 2010. How it led to such a violent turn, even the establishment couldn't guess in time? Is it again a case of crisis mishandling or is it the lack of following SOPs by security apparatus. Why this incident resulted in so many civilians' deaths, even the time will not tell because previous unrests are yet to be probed properly and nothing has come out so far and masses maintain that hardly anybody has been persecuted for civilian killings till date. Was killing Burhan a mistake or not a pre-diagnosed/mature and well thought out strategy that proved much expensive? Could he have been captured alive to avoid the crisis or was it really so impossible? Why so mass anger and why so much of growing popular support to militancy in the valley even today? Is movement or anger against the nation growing? Why Kashmiris support militancy and why so much of mass participation and sloganeering on militants' funerals? Are such acts the sings of the mass alienation that has increased multifold due to bad governance and mass alienation or is it again the sentiment of secession from India that never dies down? Where will it lead us to and where will it end, nobody knows? Why nobody knows because nobody even the State government knows the methods of peace building on the ground but feels the pain only when it reaches the optimum? Are Kashmiri youth really so much alienated that even death is not a big deal now? Perhaps yes. There are endless questions and with alarming question marks at their end but till date with no answers.
A local told me that there is a sentiment which can never die down in the valley. Even there are brothers who want their sisters to marry a boy who is nothing but 'Tehreek Pasand' (Movement sympathiser).What has actually shaped such a mentality and mass perception, is a question to ponder over? Who is doing such a perception management in the valley? Analysts only call it Islamic radicalisation but i think it is beyond that.
"The shocking to see is the stone versus bullet again and the same civilian causalities. Does it mean people have lost the fear of death and prefer honour and dignity," says a businessman. The question that still remains is the success of stone pelting as a practice among youth and who leads to such anger time and again, crisis mishandling, use of much force or what? Why hasn't been stone pelting curbed so far? Who has failed and who will take responsibility for such a mess time and again?
"Even rifles are snatched and to the worst police personnel are kidnapped by protesters. The situation has crossed all limits. People hate local police even a cop was pushed in Jhelum along with his vehicle resulting in his death. It cannot be worst than this. Has police failed local aspirations or is facing the wrath of past mistakes?" says a young chap.
"The police feels caught between the devil and the deep sea, masses hate them and bosses push them against us", says an old man.
"The new wave of anger against the system is on its full flair", says a young man.
"The future of Kashmir may whatever be, but this uprising (he calls it Ragdo-3) is the severe one and may turn decisive, says a history student". Will the state learn some lessons out of such repeated violence, i think not.
Burhans's death led to many more deaths for his death is treated as a major setback to militancy in Kashmir and big success for forces. But the question as much debated in media now is that whether the new recruitment will increase or decrease due to this killing. If the poster boy got killed who will recruit now, some say, the dead Burhan will recruit, for emotion and inspiration may motivate the youth now. Sloganeering is everywhere, some raise pro-freedom slogans some eulogise Pakistan while some attach religion to the Kashmir's political issue. Killings a routine these days still peoples sympathy seems increasing and violence slowly is becoming a part of culture.
"State has power and absolute power this time which is being used against us, we are still not afraid." Preaches sloganeer during a protest.
As a social analyst and being an insider, one can see a different turn now. People especially well educated feel such killings are a mistake on the part of security forces as far as the bloody fallouts are concerned. State is not enough public sensitive and killings are still not replaced with arrests. Should forces prefer arrests to encounters?
The situation in the valley is obviously tense and everyone is sacred. People don't necessarily fear security forces but fellow people for everyone has turned a rebel and violence against each other is almost legitimised. I myself had to rush to airport for the national capital at 2 am in the night just because of people's protests during the day and stone pelting on the roads.
Despite the appeals of maintaining peace by PM Modi, Home Minister Rajnath Singh and the CM Mehbooba, peace is yet to return to the already peace fragile valley. Will only peace appeals do when so much needs to be done on the ground, remains a big question? Who will stop this routine bloodshed in the valley? Who will speak to angry youth and build peace in the valley? Who has the capacity to bridge the hateful gap between Jammu, Kashmir and Ladakh? Who will restore peace and justice by delivering on HR abuse of the past? Who will value peoples' lives and who will stop this killing spree? Centre has to ponder over it and think of a credible administration in Kashmir. Healing touch theory should be practised on the ground and i am sure PM Modi is capable of that.
Yesterday only the Hizb (PoK based Militant outfit) appointed a new commander after Burhan's killing to continue what was being done, what does it indicate? Simply that this is not the end of the show. So making peace has fewer stakeholders than those producing more and more violence. We need permanent peace building strategy for Kashmir not just some statements of sorrow when it boils time and again. For a perpetual peace building in Kashmir, State primarily needs to engage with those who know and understand Kashmir well from a strategy and security perspective, State need the consultation with those who understand Kashmir well from its economic perspective and those who know the society of Kashmir well.
The death of the poster boy after all does not mean the end of the violent story and it has already affected the fragile normalcy of the valley.The and of the hour is to address the issue politically for a long lasting peace.
Sino-India Emerging Rivalry: Implications for Stability of South Asia
India and China, both heirs to ancient civilizations, have emerged today as the two most powerful and influential Asian nations in terms of their economic clout and geopolitical standing in the international arena. The two countries recognize the need to eliminate enduring mistrust between them and have been focusing on building a rational partnership underpinned by China's pragmatism. However, despite the recognition that cooperation may be in their mutual interest, this will be easier said than done. India-China relations have always been complexing with multifaceted regional and global dimensions, which have complicated their bilateral relationship. Even as India and China have crossed a long road from being friends to adversaries to rational partners, a factor which has been constant in the conduct of their affairs, is the that they are neighbors who have as much to gain from each other as to fear from the other. Both the states clearly understand that cooperation could work to their mutual advantage and benefit. Any conflict between the two countries would not only jeopardize their national security but would also have serious implications for their regional and global security perspectives. Tensions along the India-China border high in the Himalayas have again flared up the situation between both the countries. Thousands of soldiers from both sides have been facing off just a few 100m from each other in Ladakh's Galwan Valley. China has objected to India building a road through the valley connecting the region to an airstrip, possibly sparking its move to assert control over the territory along the border that is not clearly defined in places. India and China engaged in a similar standoff for 73 days at Dokhlam, at the other end of their disputed border in 2017, when Indian troops were mobilized to counter what was seen as moves by the Chinese side to expand its presence along the border with Bhutan. The situation was later defused through diplomatic channels
In political realism, power is the capability to make another state do something it would not otherwise do and vice versa. What makes a state powerful is its capability to influence the other. The South Asian region is home to one fourth of the world's population which is the least economically unified regions in the world. Intraregional trade remains well below its potential due to historical political tensions and mistrust because of cross-border conflicts and security concerns. Since the advent of the 21st century, China has been conducting multi-dimensional cooperation with all the South Asian countries (Afghanistan, Bangladesh, Bhutan, India, Maldives, Nepal, Pakistan, and Sri Lanka). China's major interests in South Asia include promoting stability in both Pakistan and Afghanistan in order to curb the influence of extremists, to facilitate trade and energy corridors throughout the region that China can access, and to increase its presence in the Indian Ocean Region . India fears that China's investment in South Asian ports not only serves its commercial interests, but also facilitates China's military goals. India perceives the Chinese presence in South Asian countries as a design to thwart what was once considered as India's sphere of influence.
China has so far been successful in influencing South Asia because of many factors. One of the major reasons is that China has managed to project itself as a neighbour that would not interfere in the internal affairs of other countries least of all in the internal affairs of its friends and partners. In the light of its "Good Neighbourhood" policy, China's increased diplomatic and economic engagements in South Asia are aimed to enhance its strategic influence in the region. China is focusing on construction of a chain of airfields and ports at Gwadar-Pakistan, Hambantota-Sri Lanka, Myanmar, and Chittagong-Bangladesh has part of its "String of Pearls" strategy, which also includes China's influence in South China Sea, the Strait of Malacca, the Indian Ocean, the Arabian Sea and the Persian Gulf. India, on the other hand has been trying to consolidate influence over its smaller South Asian neighbours other than Pakistan and holds almost complete sway over the SARRC setup. Defining Indian strategic environment, former Indian Prime Minister Atal Bihari Vajpayee once stated, "India's strategic environment extends from the Persian Gulf to the Strait of Malacca, across the entire Indian Ocean, including Northwest Central Asia and Afghanistan, East Asia, China and Southeast Asia. Our strategic thinking must be extended to these horizons Line".
The changing alliances and power equilibrium among the United States, China, India, and Pakistan bear key implications on the inter-state rivalry and the consequent crisis dynamics in South Asia. Since the introduction of the US Indo-Pacific Strategy 2018, mutual suspicion and hostility between India   have intensified. There is a shift in the regional dynamics with the United States and India being on one side and Pakistan-China on the other. These changing dynamics will have significant implications for U.S. policy toward South Asia and crisis management down the road. Previously, the US had rendered constructive support in Pakistan-India crisis management. This role was taken up due to US perception of India-Pakistan's relative power balance. However, US strategic interests in Asia Pacific region. Since Pakistan finds itself unable to serve as China's balancer against India in the region, the immediate solution in Chinas calculus has been to strengthen Pakistan's capacity and potential for economic growth and stability through the China-Pakistan Economic Corridor (CPEC), a fusion of infrastructure projects and funding aimed at reviving Pakistan's economy. The CPEC will also serve China's own strategic interest to reach out to the world through the shortest trade corridor offered by Pakistan due to its geopolitical location.
It is widely believed across the Chinese political circles that Indian aggression in the region is generally triggered by China's support to Pakistan. India's increasing inclination and reliance on the US has resulted in a heightened aggressive regional outlook of Prime Minister Modi. For instance, India's revocation of Article 370 followed five months after India-Pakistan- brinkmanship resulting from the Pulwama crisis. The Indian decision to break the occupied state of Jammu and Kashmir into two union territories had directly challenged the territorial claim of Ladakh by China. China's support to Pakistan is not perceived as China's good will but as a concession extracted due to India's might. Therefore, India might make even more encroachments on the LAC if China's support for Pakistan increases. However, the change in China's policy orientation regarding South Asia's crisis management does not suggest that China will actively expedite or facilitate a crisis in the region. Traditionally, China has resorted to mediation for Pakistan-India crises. China can be helpful under a situation when US treats crisis management in the region as a significant priority and Chinese cooperation as an inevitable factor. But Beijing's relations with Washington have deteriorated in the past few years. Beijing has been seeking to highlight issues of convergence that can lead to cooperation with US to improve bilateral ties. In case the US wishes to mutually manage a crisis in the South Asian region, Beijing might be open to cooperation. However, it is also expected that China might not assist in seeking a solution that would continue to capitalize on US need for cooperation. In the light of the current great power competition between US and China, crisis management in the South Asian region might be another case of collateral damage.
Crisis of good governance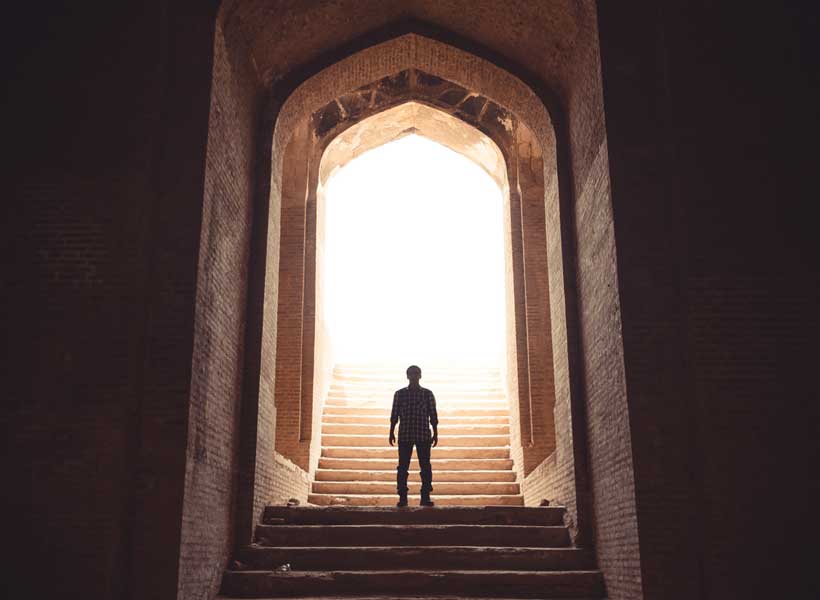 Good governance is one of the significant aspect of government in an country. Fair governance provides parallel opportunities, ensure rule of law, equal distribution of resources, accountability of affairs, efficient institutions, decentralization of powers, etc. On the contrary, bad governance give birth to gigantic issues and problems. As a result, ordinary people bear the burnt of inefficiency, mismanagement, and short-sightedness of the government of the day. The state of governance in Pakistan remained worse in past, but corona virus pandemic had made it worst of all the time. From nowhere, it seems better rather everything is going out of control.
During the time of crisis, national government do its utmost effort to provide relief to the vulnerable in country. It came to service of the people irrespective of political affiliation, race, color, and creed. Thus, distribute the dividend among them in fair and square. But, this depends upon the efficiency and potential of the government then it can come to rescue them. Otherwise, over burden them by adopting the exclusive policies.
Mishandling of the ongoing corona virus pandemic echoes the sorry state of governance in country. From the very first day when virus related cases are identified, government hardly paid the heed to warnings by World Health Organization (WHO), showed meagre interest to the calls by health experts. Owing to this reluctance, contagion spread nook and cranny of the country within no time. It also failed to coordinate the provinces to formulate a unified policy to contain the virus. Overall, it has affected more than 2 lac people, and caused few thousand deaths in country. Sadly, WHO has warned authorities to speed up testing as actual number of the cases is confirmed. The recent decrease in reported cases is due to low number of testing. So, Pakistan is still to touch the peak in coming days. although, it seems people at the helm of affairs are unmoved even after WHO warnings.
Moreover, worsening economic crisis is another addition into annals of poor governance in country. Globally, pandemic has brought all economies at standstill, Pakistan is also not exception. Amid the virus, lockdown has paused inflow and outflow of trade in country. Resultantly, recent economic growth is moving downward. It is estimated -0.4 growth rate in last fiscal year. According to International Monetary Fund (IMF), economic growth in next fiscal year will be -1.5 percent. on the other, World Bank (WB) predicted -2.6 percent. Apart from it, Pakistani authorities are showing – 0.4 percent growth rate in next fiscal year. Public debt had increased to 88 percent of gross domestic product (GDP). External debt and liabilities stood at USD 76.5 billion. Apart from it, about Rs. 800 billion loss was simply on account of revenue collection. Moreover, the first audit report of the incumbent has unveiled irregularities and corruption to the tune of Rs.270 billion in 40 government departments and ministries under its tenure. However, incumbent government came in power on the pretext of accountability, justice, and elimination of corruption. But, all in vain, things are getting more worse and worse after every passing day.
Further, sugar and wheat crisis in last month had exposed the lofty claims of people centric government. Despite the ban on wheat export imposed in July 2019, the government allowed exports of 48,000 tons, which fueled the price hike in the country. It reveals how much powerful and influencing are the mafias. Imran Khan led government formed committee to probe the crisis. Findings of the committee were shocking as it included people who are part and parcel of the government. The report of the committee brought on surface that billions of the rupees were made by creating shortage, and also factory owners gain billions in subsidy for export of sugar. Here, at the very outset government failed to overcome the crisis, failed to control the shooting prices in local market, and to make matter worse subsidize export of both items even there was ban on it.
After the mismanagement of sugar and wheat crisis, then came fuel crisis across the country. Previously, reduction in fuel prices to the tune of Rs.74 per liter was fallowed by sharp decrease in oil demand and consumption at global level due to lockdown amid corona virus. Gradually, oil started to disappear from oil stations, hue and cry increased, but no adequate action was taken by Oil and Gas Regulatory Authority (OGRA) to overcome the crisis. Against the mandatory stocks of 21 days oil reserves that Oil Marketing Companies (OMCs) are legally bound to maintain, the country was left with meagre reserves. The crisis intensified by the beginning of the June as country wide stocks decreased. Indeed, government has admitted that it was an artificial shortage, produced and managed by the OMCs. Undoubtedly, fuel shortage is over now when government has increased price of fuel up to Rs.26 per liter. It is only the masses who are bearing the brunt of crisis after crisis, even during this hard time of corona virus. however, government is doing nothing, except blaming hidden mafia for all economic misshape in the country. Thus, lacking efficient and people centric policies in country which ensure relief and assistance to face the pandemic.
What it needs to restore the good governance in country, through strong and independent parliament which make laws for citizens well-being, supremacy of the rule of law to ensure accountability across the board, de-politicization of state institutions in order to eliminate the culture of favoritism, exemption, and undue rewards and subsidies, public-private partnership to foster economic growth and development in country as well as making infrastructure better, human resources development through training institutions, and last but not least zero tolerance for corruption at all level.
How the reservation system of India is defining a new era of human rights violation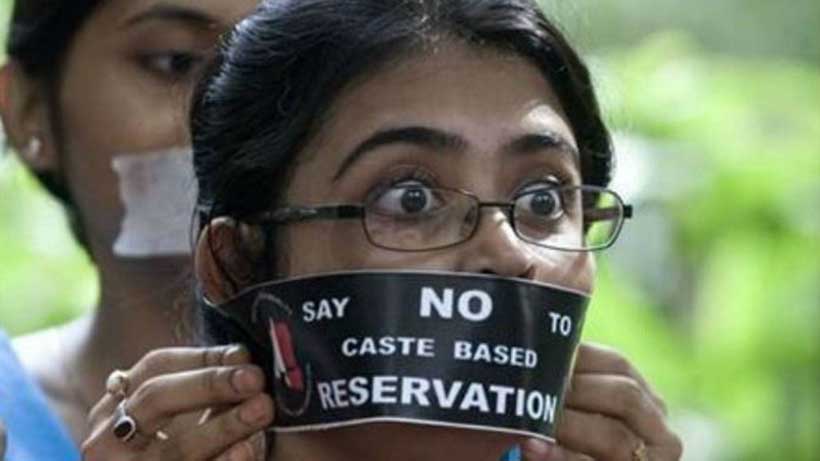 India at the time of its independence made a provision to reserve around 22 per cent of the seats in education and government jobs. The lawmakers did this with an intention to uplift the socially marginalised class of the society (which includes Dalits and the tribals) but with the time this system raised some serious concerns. These concerns did not come until the application of another 27 per cent of reservation provided for the other backward class (OBCs) of the society. The move was completely motivated by political earnings and raised the total reservation from 22 per cent to around 50 per cent.

Here, one of the problems with this system is that anyone who comes from the reserved section can take admissions and jobs with very fewer marks as compared to the unreserved class of the society which somehow jeopardizes the quality of education and industry. Moreover, a very low cutoff mark for the reserved candidates is victimising with those who fight in unreserved class. Now many of you are wondering how it can be decided that someone would fight in the reserved category or not. The answer is simple and straight if someone takes birth in Dalits, OBCs and tribal's family then he can enjoy the facility of reservation. It totally depends on your birth. Also, this system claims around 60 per cent of the Indian population. Alas, the low cutoff for these reserved category people is sinking the talent of the country in sadness. Now, Imagine a system which produces a pool of teachers who scored in negatives in their exams. This is exactly what's happening in India. In one of its largest states Rajasthan, many candidates got selected by just scoring in negatives. These teachers who were not able to score even zero marks are teaching maths and science in the government schools and colleges. Even for the top engineering colleges students with an unreserved class have to score four times as compare to the reserved class students. This disparity and segregation is killing the young gifted brains and prefers the worst. In IITs, which produces top engineers of the world, the last year cutoff for the unreserved category is twice to the reserved category students. This means if perversely, you took birth in any of the unreserved class then you are supposed to score as twice or sometimes thrice the students of the unreserved class. Ominously, this highly convoluted system dooms the talent of the country.

This is why many of the meritorious and highly compatible students are not able to take admissions in the top science and technology colleges. This trend recapitulates in Jobs and also in some contractual services. The bureaucracy of India is not working fine. Everything is in chaos, thanks to the reservation system. The major dent which this system has done on India is the destruction of science and technology. The reserved seats in space agency like ISRO and defence sectors are pushing India backward. In a result of this, still, India has to depend heavily on the foreign powers in an order to satisfy its technological needs. Whereas, its bystander China is leading a way forward in terms of science and technology even though both countries have nearly the same proportion of the men power.

Due to heavy reservation and the worst application of this system, many of the bright students move to Europe or in the United States. Adding to this, one of the states Tamil Nadu has a reservation ceiling of 69% in Jobs and education. This is pushing students of the unreserved class to move out of the state or even from the country. Sundar Pichai, Ceo of google's parent company Alphabet is the best in explaining what I am trying to say. Sundar Pichai is an IIT graduate and has its roots from the Tamil Nadu but heavy reservation and fewer opportunities drove him to the United States.

Apart from the issue of talent flushing, it is also under-representing the unreserved section of the society. In Tamil Nadu, one of the unreserved class is Brahmanical society who lost their representation due to disturbing reservation policies. Jotting down that this society is one of the leading educated society but reservation brings down their talent as well as their representation. Not only reservation, but this unreserved class is also suffering from the suffocating caste-based policies of the government. Due to their social structure, they are obliged to pay more for the government services as compared to the reserved section.
This unreserved class is like the slaves of the colonial era who have to pay more for the services and in return received humiliation. The amount of humiliation can be calculated by this that a poor student from an unreserved category has supposed to pay thrice to the rich student of a reserved class. Moreover, the voice of these unreserved class people in India has no social status as many of the Dalit writers and activists who come from the reserved category is disseminating false and irrelevant information about the Brahmins, Rajputs and Baniyas who belong to the unreserved section of the society. The bombardment of these scripted articles comes from the mainstream media outlets where these Dalit writers accentuated more on propagating false writeups.

However, a small section of reserved society also wants some changes in the existing structure of the reservation. In spite of all these things, some leaders from the Dalit society has made their caste-based political organizations who engage in abusing Brahmins and the people from the unreserved section. The amount of hate and violent thoughts they are carrying can be anticipated by a report prepared by a Delhi based news portal, Falana Dikhana. This portal exposed their one of the highly recognised leader Chandrashekhar Azaad who used to write sexual, offensive and hateful words for the female tweeter users who belongs to the unreserved class. The comments were made by the official verified account of the Dalit leader. In its series of reports, Falana Dikhana tells the truth of these Dalit leaders and how their nexus is working in abusing the Brahmins and the unreserved class of the society.

The condition of unreserved class in India is just like a slave. Whether its to take admissions, paying fees or to take jobs they are compelled to suffer. They die daily, not once but at every moment.