State terrorism: Kashmir erupts naturally: India needs to consider Indexit
After being a freedom fighting colony for centuries, India, since 1947, has assumed the role of a colonialist nation by annexing and occupying neighboring Jammu Kashmir. India has killed more Kashmiris in a few decades than what it may have lost under British rule for centuries. Over year of misrule in Jammu Kashmir, India have burnt its terror fingers in occupied Kashmir, once again, by targeting a n important freedom fighter leader whom Kashmiris respect as their own.
India's terror strategy is facing serious blow in Kashmir as people stand together to oppose Indian yoke on their soil. Indian state terrorism has reached the climax point. The stage seems to be set for Indian regime to speedily consider surrendering sovereignty to Kashmiris. India should exit from Kashmir – Indexit.
Rising Kashmiri movement
Like many problems in South Asia, the roots of the Kashmir issue stretch back to the partition of British India in 1947. After an aborted attempt at remaining independent during the finals ears of British rule in the region, what was once the princely state of Jammu Kashmir was divided between the two new countries of India and Pakistan, with a de facto border known as the Line of Control. Later Pakistan gave a part of Azad Kashmir to China in exchange for the latter's economic and military assistance.
Civilian uprisings are not uncommon in Kashmir as military imposes its iron will on the civilians.
In ruthless killing, India has overdone it, again, as its military occupying neighboring Jammu Kashmir has accelerated its attack spree, killing young people as freely as jungle beats do. In doing so, New Delhi has time and again expressed its hatred for Kashmiri Muslims, forcing now the Kashmiris demonstrating in streets protesting against the military killing of a young freedom fighting Muslim.
As India clamps down on Kashmir with an iron grip, it risks permanently losing the hearts and minds of the people. A popular civilian uprising is underway in Kashmir as India's rule grows weak again.
Indian forces enjoy unprecedented freedom now to kill any Muslim of their choice and governor who represents central government and state government supporting Indian agenda in Kashmir over see the genocides of Kashmiri Muslims with secret orders for the same.
In three decades of armed oppression against the civilian population, supposedly a bid to win back trust in Kashmir, many women and girls have been raped and molested by Indian occupation soldiers. Sexual violence has been used as a channel to impose authority and fear upon the female population, while torture and killings are used to suppress their male counterparts.
While Indian Prime Minister Narendra Modi was on a tour to Africa, Indian troops back in Kashmir were shooting at peaceful demonstrators who were out on streets after the killing of a popular rebel commander. In five days, 36 civilians have been killed by Indian forces and more than 1,500 injured, including 100 with eye injuries. A medical emergency has been declared while the Kashmir Valley remains under curfew.
Six years after he chose to take up arms against the state, Burhan Muzaffar Wani, 22, was shot dead by a joint party of Indian army and police in a brief gunfight in South Kashmir. Wani was a militant commander of Hizbul Mujahideen – an indigenous rebel outfit fighting for an independent Kashmir
Indian military knows Indian government and its corporate lords in the parliament and state assemblies, and their "trusted" media would shield, as their major responsibility, all its crimes against humanity perpetrated in Kashmir or India. So, Indian solders do not hesitate to kill any Muslims in Kashmir on false pretexts.
Last April, five Kashmiris were shot dead by Indian soldiers in India-controlled Kashmir, shortly after protests broke out in the aftermath of the molestation of a young girl by Indian occupation soldiers in Handwara near the capital city of Srinagar. The attempted sexual harassment, as usual, had gone largely unnoticed until the victim spoke to the media, but it was not the first time that a similar incident had occurred in the heavily militarized region.
People support freedom movement
At the outset one matter needs to be explained. Whosoever Indian government and media lords call terrorists are indeed Kashmir freedom fighters who seek sovereignty back from the occupiers. India might call the freedom fighting groups in Kashmir as terrorist outfits and ask USA and EU to kindly add them in their own terrorist lists and never support them. By doing so, India thinks the Kashmir issue is settled once for all in its favor. It might even consider stopping huge cash transfer to USA regularly for their support against Kashmir sovereignty.
It would be worthwhile right here to rewind the Indian freedom struggle when Nehru, Gandhi, others led the movement but for the British rulers they were terrorists punishable under law..
The government's hold over the territory had strengthened not with positive attitude towards Kashmiris but with the help of mass killings in the early 1990s, and later, with the regional elections held in 1996. In the early 1990s, when India's grip was weak and the rebels in 1993 had "achieved successes previously unimaginable" and "for the first time established liberated zones," a government militia was instrumental in crushing popular dissent, leading to the fall of most rebel groups.
Currently, there is one group that is still fighting in Kashmir and continues to gain power: the indigenous Hizb-ul-Mujahideen, also known as the Hizb. In the last few years, the Hizb has managed to climb to the top in terms of popularity, and continues to successfully gain new recruits, who are being celebrated as righteous warriors by the general public.
State crimes and impunity for insane "soldiers"
The armed rebellion against Indian arrogance and misrule in Kashmir started in the late 1980s. In these years of violence, around half a million soldiers in the region used extreme torture and targeted killings against civilians, with hundreds killed in some incidents. Estimates of the number of people killed in Kashmir range from 95,000 to 100,000. And number keeps rising as India continues targeting Kashmiris in fake encounters.
Force was again used in 2008 trying to silence the freedom movement of Kashmiris, when the political narrative in Kashmir took a different shape as youths took over the reins of public dissent and rebellion. Two mass uprisings in 2008 and 2010 showed the brutal face of Indian state machinery to those born during the 1990s, who had not seen such mass violence spearheaded by the state before. Robust military action attacking Kashmiri Muslims further strengthened the younger generation's anti-India sentiments and brought about a fresh wave of dissent.
India's draconian Armed Forces Special Powers Act (AFSPA), which provides impunity to Indian soldiers for basically any action, and the Public Safety Act (PSA), which is used to imprison people without due process have been instrumental in crushing the recent popular dissent in the Valley but the résistance has only grown stronger many times.
The lack of political will to account for past and present actions of the security forces, including the state police, is fortified by legislation and aggravated by other obstacles to justice Change of government at the centre, if effected to end the present crisis in Kashmir, would not indeed solve the problem because the trouble India invited has reached the end point and not even Israeli terror goods could bring peace to strategic terror specialists in New Delhi. Amnesty International has been campaigning for the revocation of s the AFSPA and PSA – lawless laws meant for jungle regimes.
The criminal mindset of Indian government gets fully exposed when common people are shot dead by' soldiers' in Handwara, for example, and the state government expresses no regret over the killings, and also refuses order an investigation, while the federal government in New Delhi continues to maintain graveyard silence about state terrorism but blaming pro-freedom leaders for instigating the violence. At the core of weeks of violence was an underage girl, who was subjected to attempted sexual harassment and was also forced to refrain from speaking to the media while she was kept under police detention. Activists accused the police of a forced detention to protect the Indian "soldier" who had committed the act; there was no clear response from New Delhi. Government does not open its democratic mouth. The girl was released later. She demanded that an FIR must be filed against the accused soldiers and action be taken against the police officers involved in her detention.
Incidents like the one in Handwara are not the first of their kind such crimes are happening state wide. Men murders and women sexual violence conducted by the Indian forces have long been a mainstay tactic, with no one prosecuted to date. New Delhi and India media lords just shut their dirty mouths and cunning eyes.
On February 23, 1991, Indian soldiers had gone to the two villages for a cordon and search operation. As per various accounts, the soldiers tortured the men and raped the women. The 20-year-old injustice came to light again amidst the swelling public discontent of the last few years. In 2013, a group of women came together to file a public lawsuit that called for further investigations regarding the case. Months have passed since a local court ordered further investigations, but the police have taken no action.
Many of crimes committed in Kashmir by Indian forces come out only 25 years later and secret grave years reveal the death of Indian democracy and law.
Weakening of Indian terror hold
India has pooled all resources in Kashmir to contain and cripple the freedom movement and promote the military and Hindu interests in the valley.
The anti-India rebellion grows in Kashmir in a big organized way as an indigenous movement. Rebel, India says, have been using this strategy for the last few years, taking service rifles and other weapons from the police or paramilitary troops and using them. It also shows the rebels are mainly focusing on their particular areas, mostly in the south of the Kashmir Valley. But lately some attacks and rebel activities have happened in North Kashmir and Central Kashmir also. In the absence of any political solution in the form of sovereignty, the youth have become restless and their anger has intensified.
Today the world believes that the ongoing freedom struggle in the Kashmir Valley is a populist movement. The Indian Army has also started acknowledging the change in the Kashmiri situation. One of the senior military commanders in Northern India, Lt. Gen. D.S. Hooda admitted that Indian soldiers occupying Kashmir have little hope of competing against the rebels for public sympathy and Indian forces finds the situation a big problem, a challenge for conducting anti-militant operations now. "Militarily, there's not much more to do than we already have done … We're losing the battle for a narrative."
Growing anti-India sentiments and rapidly rising support for Pakistan among people in India-controlled Kashmir has badly damaged Indian claims and status.
The chief cleric of South Kashmir's Ummat-i-Islami, Mirwaiz Qazi Yasir said: "symbols are more important and the new rebellion is a symbol," he says. "Even if there are no resources with them , but still this is a symbol." However, he acknowledges that "a long-term rebellion" will find it "hard to survive without resources." India would count on this aspect but both China and Pakistan could help them with resources. .
Pakistan has always tried to show it as an indigenous movement and it is an indigenous to a large extent. "If Pakistan wants to help the movement here, they will have their own interests also. Some observers also believe that Pakistan has changed its approach too, from involving itself on the ground to becoming the political backbone for the Kashmir issue globally.
This endeavor to advocate on behalf of the Kashmiri people was evident at recent United Nations meetings, where Pakistan continuously raised the Kashmir issue, as well as in bilateral talks with India. As a result, India has declared that Pakistan is "needlessly" internationalizing the Kashmir issue. Recently, Indian strategic people ask the Modi government to invade and annex Pakistan's Azad Kashmir for which Israel would readily extend military support. Now USA won't support either Pakistan or Kashmir but has to side with Indian narrative, though might not offer military support.
The situation in Kashmir may look better compared now to the peaks of violence in the past, in the heart of the Valley, the rise of anti-India sentiment has weakened India's control.
JK is being ruled by a coalition of People's Democratic Party and the Hindutva Bharatiya Janata Party with PDP CM and BJP deputy CM. BJP is pushing for its Hindutva agenda in the valley especially by promoting all Hindutva promotional activities. In order to rule the state, the PDP supports whatever the BJP wants to do in t Kashmir. The rich in PDP, National Conference, Congress and BJP are sharing the resource loot behind the coalition government. .
Further, anti-India forces are hugely motivated by the extreme force used against dissenting voices by the newly formed regional government. The new head of the region's government, Mehbooba Mufti, recently said that there are only four bunkers of Indian forces in the Valley – a statement that highly angered the people, who have to face soldiers and police regularly in their daily lives. The regional government's anti-dissent tactics combined with the disappearance of opportunities to construct a solid political solution to provide respite to the ordinary people in Kashmir has only made things worse.
Insane Indian oppression and Angry Kashmiris
Even mourning a so-called terrorist's murder by military is seen as a major political statement in contemporary Kashmir, as thousands of people join funeral processions for fighting terror of Indian soldiers.
Meanwhile, while Indian core media continue target Kashmiri Muslims as terrorists, social media remain, controlled by Indian agencies also abuzz with people who idolize rebel commanders, like Burhan Muzaffar Wani, a 23-year-old Hizb commander in South Kashmir who has become the face of the new rebellion for sovereignty for Kashmir. The people's acceptance of this rebellion has grown with the decline of any political process that can hope to empower them. Wani's brother Khalid was among those killed by the soldiers, and this year, a cricket tournament was organized to remember him, with team titles dedicated to various rebels.
The change in Kashmiri mood against Indian occupational terror tactics to silence the freedom fighting Kashmiris, has its roots in the 2008 and 2010 mass uprisings in Kashmir, during which Indian troops and police, on instructions of Indian government (Home ministry) and JK governor mercilessly shot more than 200 teenagers dead on the streets. This has gradually led to major protests on a permanent basis, drawing in the younger generation, with people from all walks of life vehemently rejecting India's continued rule in Kashmir.
From the army to the local government, the alarm bells are ringing, but no one in New Delhi is ready for a political solution to solve the long-standing issue. They don't want to listen to anything anymore as enough is enough and they want all Indian boots are cleared of Kashmir valley forthwith and soverign handed over to Kashmiris. It is no more any formality from common Kashmiris but they are serious about protesting and can go to any extent to achieve their goals
The Modi government is now fully aware of the fact that informally told me that the new generation is angry.
Freedom leaders to fight till sovereignty
Resistance leaders Syed Ali Shah Geelani, Mirwaiz Umar Farooq and Mohammad Yasin Malik has appealed to the Imams of the Mosques to lead Nimaz-e-Jinaza in absentia to the 40 young brave hearts who were snatched from us by the cruel and inhuman Indian forces and local police in the last week after the martyrdom of Hizb Commander Burhan Wani and his associates. They also appealed them to lead the protests against the brutalities of Indians in uniform. Leaders have condemned the use of brutal force against the protesters and compelling the traders and transporters not to support the ongoing struggle.
Leaders have affirmed their resolve to lead this movement to its logical end no matter how brutal and cruel Indian aggression may be. People have been assured not to panic but show steadfastness, dedication and discipline so that any of the ill intentions of the enemy are not allowed to derail our struggle for the goal of self-determination.
Leaders have assured the nation that they have been fighting the Indian aggression and brutalism for decades and now we are facing do or die situation which demands utmost discipline and determination. They further said that we will never succumb to any pressure as we believe ours is the just cause and we will fight to achieve it till our last breath. Commenting on the more troops from Delhi leaders said that not only three battalions even if India sends whole of its army to Kashmir we will fight them tooth and nail and like always this time also they will be defeated. Leaders further said it is a long and continuous struggle and we need to be prepared for a prolonged but definite phase now. They have appealed people not to fall prey to the nefarious designs of the Indian imperialism or their local stooges and follow the combined programme in letter and spirit.
A word
Insane oppression of Kashmiri Muslims, both men and women, old and youth, by Indian occupation forces merit the urgent attention of UN, ICJ and OICC.
Yes, India is fast long Kashmir as Kashmiris, after the ghastly murder of their leader by the military, see Indian government as their enemy and they continue to seek the support of Pakistan. Unless India changes tactics — big brother India never changes its policies or tactics as it is aggressively arrogant – Kashmir will continue to slip away.
Time is ripe for Kashmiris to gain full and complete independence from India and establish a soverign Kashmir. India may let its military and police stay on in Kashmir until the soverign Kashmir government makes alternative security arrangement.
State terrorism tactics of India have worked devastatingly making the peace loving: Kashmiris to erupt naturally and violently protest against India's prolonged Zionist occupation of Kashmir: India needs to consider Indexit!
World leader USA and other veto states must help the Kashmiris get speedy justice in the form of soverign Kashmir. They should advice their "anti-terror" companion India to leave Kashmir by opting for Indexit at long last, at least sympathetically.
Indian occupation forces have killed enough Kashmiri Muslims.
Ancestral Lineage of Hazaras: from Afghanistan to Pakistan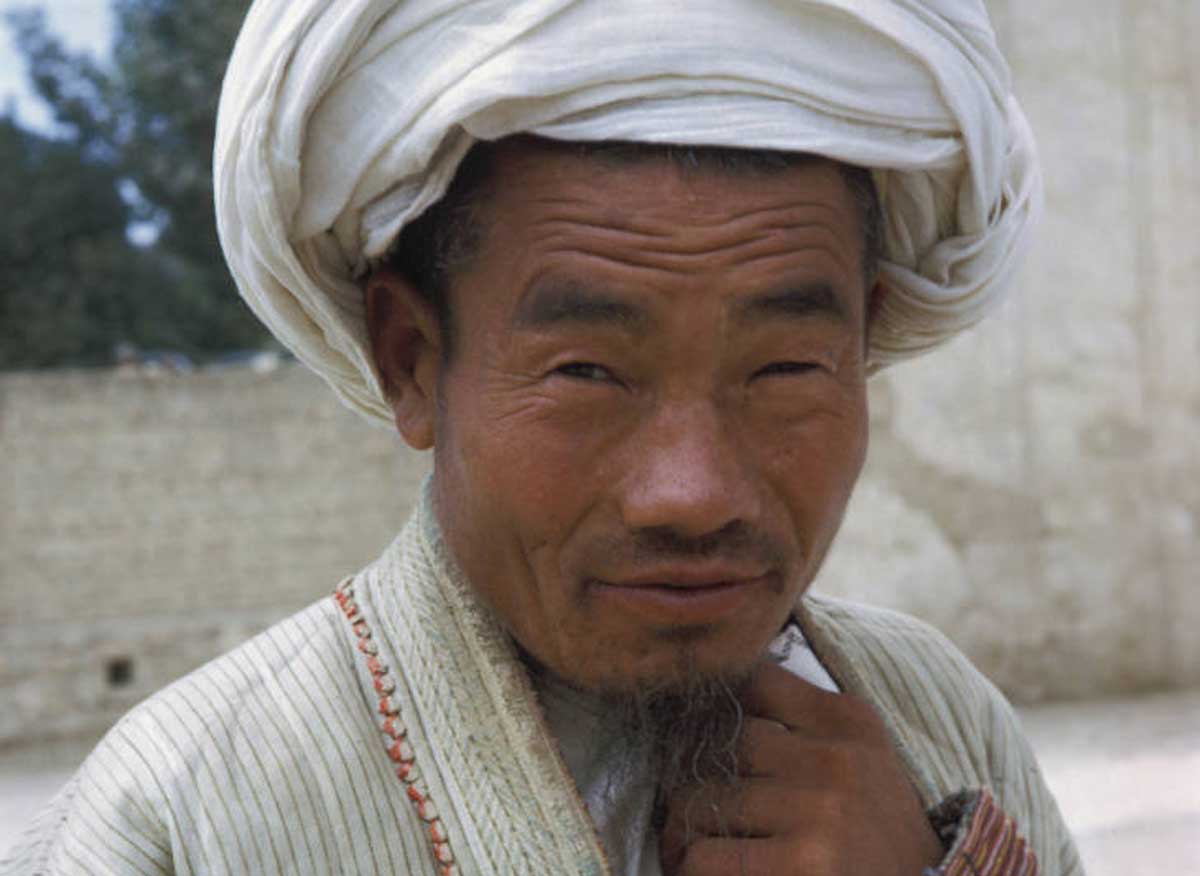 While the origins of Hazaras are much debated, opinions differ when it comes to the ancestral lineage of Hazara community. According to some historians, Hazaras are the original inhabitants of Hazarajat (now central Afghanistan).Among Hassan Pouladi, Prof. Shah Ali Akbar, Fletcher, and Abdul HaiHabibi, J. P. Ferrier who was a renowned French scholar was the first who argued based on his explanations of the Greek historian Quintus Curtius about the battles of Alexander the Great and his travels to these areas, now Afghanistan that Hazaras were native inhabitants of Afghanistan since the time of Alexander the Great and have not migrated from any other places to this land.
Whereas, according to some, Hazaras have Mongolian ancestry under Genghis Khan. This notion that Hazaras have Mongolian origin takes its origin in the 19th century when European came to Afghanistan, and they distinguish people with Mongolian featured faces among other Caucasian faces. Hazaras were originally represented by the word 'Ozala' or 'Hosala' which, with the passing of time became 'Hazara'. The very word 'Hazara' then was used to refer to the counting system in the armed forces of Genghis Khan i.e. 'hazara' that meant thousand, which comprised one level of the troops.
Yet, few opinionate, Hazaras have Persian and Turko-Mongolian ancestry. According to a report they descended from Genghis Khan's Army that mixed with Persian and Turkic locals whom as a result of conflict had been settled in now Hazara inhabited areas of Afghanistan.
Nevertheless, some think, Hazaras have ancestral lineage with theKushan Dynasty that goes back two millennia when Bamiyan in Afghanistan was home to the largest statues of ancient Buddhist civilization. Patrons of this idea highlight the similar facial features of Hazaras to those of Buddhist murals and statues in the region. Whilst, some of the Hazaras believe that they are the descendants of one of the sons of Noah.
Although, all the above mentioned theories might differ when it comes to ancestral lineage of Hazara community, but they have one thing in common and that is the land of Hazaras which now constitute parts of Afghanistan, Iran, and Pakistan. People of Hazaras settled in the mountainous regions of central Afghanistan as early as the 19th century, with the majority of their inhabitants living in Hazarajat (the land of Hazara), which is situated in the rough central mountainous core of Afghanistan with an area stretch over 50,000 sq.km.The Hazaras speak a dialect of Persian (Dari dialect) that is called Hazaragi. Hazaragi was one of the two largest languages of Afghanistan. Hazaragi includes many Mongolian and Turkic words, which also maintains the theory that they have Mongolian ancestry.
Afghanistan is a multi-ethnic country with almost 8 major and 10 minor different ethnic groups; among major ethnic groups are Pashtun, Tajiks, and Hazaras etc. Hazaras were once the largest ethnic group in Afghanistan and constituted approximately 67% of the total population, but today their population hardly makes up around 9% of Afghan population. The reason for their massacred lies in their off target political action when they backed the wrong candidate in the accession struggle in the late 19th century, that had changed the life of Hazaras and their role in Afghan politics and ultimately in Afghan government.
Reports from the 20th century depict that arm forces of Afghanistan made pyramids out of Hazaras heads after some of the massacres, as a form of warning to the remaining Hazaras, yet this could not be regarded as the last savage and barbaric government repression of the Hazaras. Towards the end of 20th century during the rule of Taliban in Afghanistan, government specifically targeted the Hazaras for persecution and even genocide. This brutal history of persecution of Hazaras in Afghanistan resulted in killing more than half of their population with some migrating to neighboring countries like Pakistan and Iran.
Whereas, according to historical evidence migration of Hazaras from Afghanistan to Baluchistan province, Pakistan took place about 150 years ago, initially due to economic purposes. But mass migration of Hazara population took place in the late 19th century, mainly due to their persecution and targeted killing at the hands of different afghan rulers and Taliban government that forced them to migrate to Pakistan, and so they settled here.
In Pakistan, the estimated number of people of Hazara community is between 0.6-0.9 million, living and residing in different parts of the country including Karachi, Parachinar, Sanghar, Nawabshah, Hyderabad, also in different parts of GilgitBaltistan and Punjab. In Baluchistan province, the bulk of Hazara population are residing in Quetta and other parts of Baluchistan such as Sanjawi, Much, Zhob, Harnai, Loralai, and Dukki, where their population makes up around 0.4-0.5 million.Unfortunately, along with their migration, the Hazara community brought with them the history of their persecutions based on their ethnicity, religious orientation of sect and also their ethnically unique facial curvatures, and so, their tenure of oppression at the hands Taliban and other terrorist organization like Lashkar-e-Jhangvi, Sipah Sahabah, al-Qaeda and other Sunni radical militants organization that also includes ISIS in its list is on-going in Pakistan.
Pakistan PM visited Sri Lanka to further strengthen the existing friendship to new heights
At the formal invitation of the Prime Minister of the Democratic Socialist Republic of Sri Lanka, H.E. Mahinda Rajapaksa, the Prime Minister of the Islamic Republic of Pakistan, H.E. Imran Khan, paid a two-day official visit to Sri Lanka on 23-24 February 2021.
Prime Minister Imran Khan was accompanied by an elevated-level delegation comprising Federal Ministers and senior Government officials. The first-ever visit by the Prime Minister of Pakistan to Sri Lanka since the formation of the new governments in both countries clearly reflects the warmth and goodwill between the two countries' governments and peoples. Prime Minister Imran Khan received a warm traditional welcome from the Prime Minister and the Cabinet of Sri Lanka's Ministers.
During the visit, Prime Minister Imran Khan held delegation-level discussions with President Gotabaya Rajapaksa and Prime Minister Mahinda Rajapaksa of Sri Lanka. Both sides comprehensively appraised the multifaceted bilateral relationship in various fields of cooperation. The talks were held in a warm and cordial environment, marked by mutual trust and respect. The visit offeredboth sides a timely opportunity to further shape upon their close and regular consultations, particularly in the areas identified during the recently held Foreign Secretary level Bilateral Political Consultations, Joint Economic Commission session, and the Commerce Secretaries-level Talks.
Both sides reached a wide-ranging consensus on ways and means to strengthen cooperation further comprehensively and decided to hold frequent meetings; promote high-level and delegation-level exchanges; and enhance the process of consultations, collaboration, and synchronization between their respective institutions. Prime Minister Imran Khan reiterated Pakistan's support for the socio-economic development of Sri Lanka in line with the vision of a "peaceful neighborhood."
The two sides reviewed the all-encompassing engagement between the two countries in promoting cultural linkages, human resource development, capacity building in diverse areas, and educational and technical cooperation. The Pakistan side announced 100 scholarships in health sciences and medicines (MBBS and BDS) as part of the Pakistan-Sri Lanka Higher Education Cooperation Programme (PSLHECP). The Sri Lankan side appreciated the cooperation being extended by Pakistan in human resource development and capacity building.
While comprehending the existence of boundless potential of religious tourism to Buddhist archeological sites and perceiving the close ancient and cultural ties dating back to Gandhara civilization, the two sides emphasized the importance of augmenting cooperation in the field of tourism and highlighted the benefits of sharing expertise in the hospitality industry, including training and capacity building. The Pakistan side declared its initiative of establishing the Asian Civilization and Culture Centre at the University of Peradeniya, Kandy. Both sides recognized the importance of enhancing air connectivity to promote people-to-people contact, tourism, trade, and culture.
In order to explore new avenues for enhancing bilateral trade and investment between the two countries, a high-level Pakistan-Sri Lanka Trade and Investment Conference was held on 24 February 2021. The Conference provided an opportunity for effective and meaningful engagement between the business communities of the two countries. At the Conference, both Pakistan and Sri Lanka sides reiterated the importance of strengthening economic relations in critical areas of mutual interest and diversifying trade and investment. The two sides emphasized the importance of realizing the goal of achieving a US$ 1 billion bilateral trade target and also agreed to work towards broadening and deepening of Pakistan Sri Lank Free Trade Agreement.
During the visit, the following MoUs between Pakistan and Sri Lanka were signed:
i. Memorandum of Understanding (MOU) between the Government of the Democratic Socialist Republic of Sri Lanka and the Government of the Islamic Republic of Pakistan on Cooperation in Tourism
ii. Memorandum of Understanding (MoU) on Cooperation between the Board of Investment of the Democratic Socialist Republic of Sri Lanka and the Board of Investment of the Islamic Republic of Pakistan
iii. Memorandum of Understanding between Industrial Technology Institute (ITI), the Democratic Socialist Republic of Sri Lanka, and International Centre for Chemical and Biological Sciences, University of Karachi Islamic Republic of Pakistan
iv Intent Cooperation between Industrial Technology Institute of Sri Lanka and COMSATS University Islamabad
v. Memorandum of Understanding between University of Colombo, Sri Lanka and Lahore School of Economics, Pakistan
Prime Minister Imran Khan and Prime Minister Mahinda Rajapaksa together accredited the Sri Lanka-Pakistan Parliamentary Friendship Association reconstitution. Both sides highlighted the need to strengthen parliamentary cooperation between two sides.
Both sides expressed satisfaction at the existing bilateral cooperation in the field of defense. They noted that the elevation of staff-level talks to Defence Dialogue has further provided a prospect to expand security sector relations. Prime Minister Imran Khan announced a new $50 million defense credit line facility. The two sides stressed the need for a strengthened partnership to support and coordinate with each other to deal with matters related to security, terrorism, organized crime, drug and narcotic trafficking, and intelligence-sharing.
In his efforts to strengthen sports diplomacy, Prime Minister Imran Khan participated in a shared session with the sports community of Sri Lanka on 24 February 2021. At this event, Sri Lanka's Minister of Sports and Youth Namal Rajapaksa, in the Parliament Speaker Mahinda Yapa Abeywardane, stated the commissioning of the "Imran Khan High-Performance Sports Centre" in Colombo.
The Pakistan side declared its decision to provide PKR 52 million to promote sports in Sri Lanka, including through training and equipment.
Both sides stressed the importance of inter-religious dialogue and harmony as a key to promoting cultural diversity, peaceful co-existence, and mutual empathy.
The two sides observed the close cooperation between the two countries at regional and international fora on mutual interest issues. They agreed to strengthen a coordinated approach on such matters further.
Both sides restated their commitment to the principles and intents of the SAARC Charter. They stressed the need for SAARC Member countries to build on convergences for the region's people's greater good. Both sides emphasized the need to convene the Charter Based bodies and agreed to take forward the SAARC process for further strengthening regional cooperation to achieve prosperity in the region.
Discussing the regional and global environment developments, the two sides restated their shared commitment to regional peace, security, and stability. Prime Minister Imran Khan underscored the need for peaceful resolution of unresolved disputes through constructive dialogue in accordance with international legitimacy.
In the context of regional connectivity, Prime Minister Imran Khan highlighted the opportunities presented by the China-Pakistan Economic Corridor (CPEC), a flagship project of BRI, for regional economic growth and prosperity.
Discussing the extraordinary challenges postured by Covid – 19, the two sides highlighted the need for combined efforts to deal with the pandemic. Sri Lanka thanked Pakistan for the tremendous assistance extended to the return of stranded Sri Lankans in Pakistan since the Covid pandemic outbreak.
While echoing the new government's commitment to strengthen the bilateral relations further, the Prime Minister of Sri Lanka thanked the government and people of Pakistan for the persistent support extended by Pakistan to defend the independence, sovereignty, and territorial integrity of Sri Lanka.
The Prime Minister of Pakistan extended an invitation to the President and the Prime Minister of Sri Lanka to visit Pakistan at their earliest convenience and thanked Prime Minister Mahinda Rajapaksa for the warm cordiality extended to him and his delegation.
Huge blast on the Afghanistan-Iran border
On Saturday 13 February the Islam Qala reception center owned by the IOM was demolished at the border between Afghanistan and Iran, leading to a pause to repatriation service for afghans. This led to a devastating burn. At least 40 people were killed because of this huge blast, while 17 were wounded. Tens of thousands of repatriated Afghans obtained humanitarian relief from the center International Organization of Migration, (IOM) in 2020. None were injured in the fire by IOM workers or migrants returning from Iran.Whatever sparked this explosion was not instantly apparent. The provincial governor of Herat, Wahid Qatali, said the Afghan first responders did not have the means to light the enormous fires and required Iran's assistance by firefighting aircraft."We can't even discuss the victims for the time being," Qatali told The Associated Press. Emergency crews and Afghan security services moved hundreds of fuel and gas tankers from the region, while an appeal for air-firefighting assistance was made available to the International Resolute Support Mission, quoted by Reuters as quoted by Katali.
Mohammad Rafiq shirzy, spokesperson for the district hospitals of Herat's Provincial capital and also called Herat, said that more than 500 trucks were carrying natural gas and diesel that have been destroyed by the severity of the fire, and he said that it was impossible for ambulances to reach the injured or to reach the explosion site. Hossein Akhundzadeh, a regional Iranian trade official, told Iranian Students News Agency (ISNA) about the explosion of more than 300 coal, diesel, and petrol cars. The flash has not yet been contained, and precise evidence was not provided,"It's not known whether the drivers were able to escape or not. The blaze has not been contained yet and exact information is not available,"We don't know whether the driver might escape or not.The Power Supply Ministry Spokesman, Wahidullah Tawhidi, said the fire was continuing after nightfall and that Afghanistan was pressuring Iran to close down its electricity supply. It has been said that the burning of two pylons has disconnected 100 tons of electricity imported into the Herat Province by Iran. He said 60% of Herat, one of Afghanistan's leading provinces, was powerless.A dangerous route Afghan people often pursue overnight because of fear of gangs of violence, attacks between Herat City and Islam Qalah. Taliban gunmen, on the other hand, travel freely across the area.Afghan government troops assembled defensive positions and aided emergency ambulances and cars from and to the border. According to Iranian State TV, the fire spread to the Irish customs facilities Dogharoon, and first responders, including the fire departments, the Iranian army, and the border guards, managed to extinguish the fire. The natural gas and diesel trucks were sent away from the scene.As part of a national concession exempting Kabul from US sanctions against Iran, the United States permits Afghanistan to import fuel and oil from Iran.
According to a statement from the Aghan organization, on Monday, "IOM anticipates a substantial decline in rates of return through the Islam Qala in the days to come as migrants are now re-routed from Iran into the main border crossing of Milak province of Nimroz, which lies over 1,000 km south-west.They have shown that in 2020, there returned a high number of Afghans.Nick Bishop, program manager of IOM reported in a cross-border return reply that "the initial inspection of reception centers for the return showed significant damage to the roof and walls."The staff of the Afghan Ministry for Refugees and Returns (MoRR) are relocating people in need here to the IOM transit center in Herat before IOM staff are back, awaiting a full assessment and inspection of the safety situation before IOM staff can resume their work from here. "The organization takes exceptional steps to secure the continuing humanitarian assistance can take place.
Unfortunately, as the fire began all the returning residents, who had already moved to their next location at our reception center, that day.There was a drastic rise in return rates last year, as COVID-19 caused many Afghans residing in neighboring Iran to lose jobs and livelihoods. By 2020, the largest year of return was almost 860,000 illegal Afghan immigrants back from Iran.Approximately 15,000 people cross the Islam Qala border point daily, while nearly 1,500 per day need humanitarian assistance. Approximately 60% of Herat province was helpless as a result of flames, said DABS, an Afghan power supplier.Islam Qala is one of the main ports of Afghanistan that traffic most officially with Iran. Afghanistan has earned concessions from Washington to buy oil and gas from Iran amid the sanctions of the United States.A risky stretch of highway between Herat and Islam Qala, where Afghans barely ride by night for fear of criminal gang attacks. In the area, the Taliban are still free to work.Hope to rapidly repair all damage to the reception facility as soon as possible and continue vital humanitarian services to Afghans returning through this major transit route, but we will require increased support to do so.