Elite impunity and the Chilcot Report – Will Tony Blair ever go to jail?
What stands out in the British Iraq Inquiry (Chilcot) report is the sidestepping of the war crime issue. But then it was carefully placed outside its scope. This omission aside, the indictments remain, damning and morally appalling. Thus it confirms the war was launched on a false pretext. Major General Michael Laurie made plain in his testimony that Tony Blair's notorious "dossier" was designed to persuade Members of Parliament to vote for the war: "We knew at the time that the purpose of the dossier was precisely to make a case for war rather than setting out the available evidence." In this, he echoes CIA Director George Tenet's notorious "slam dunk case."
So it was, a war based on hyped up intelligence instead of objective assessment; a fact clearly not overlooked by the inquiry when it concluded in its damming assessment (judgment?), that the invasion was not a "last resort" because peaceful options had not been exhausted.
If, in the judgment of the inquiry, the war was not a "last resort", then it contravenes Article 33 (Chapter VI: Pacific Settlement of Disputes) of the UN Charter which states the parties "shall, first of all, seek a solution by inquiry, mediation, conciliation, arbitration, judicial settlement, resort to regional agencies or arrangements, or other peaceful means of their own choice." These actions were far from exhausted leading to the unstated (by the inquiry) conclusion that the belligerents were guilty of a war of aggression. It was the Nuremberg Tribunal that famously called such a war, " … not only an international crime; it is the supreme international crime differing only from other war crimes in that it contains within itself the accumulated evil of the whole."
The unbelievable mess that is now Iraq, epitomized by the horrific recent (July 3) bombing in Baghdad killing over 250 people, is directly attributable to the war — the perpetrator ISIS did not exist before it. Horrific as the numbers are, they are but a drop in the ocean of misery as this neocolonial venture has led to the deaths of hundreds of thousands of civilians and the displacement, internal and external, of at least ten million.
'If only I had known' or 'I stand by my decision based on the facts at hand at the time.' These protestations too have been knocked flat by the Chilcot report: "We do not agree that hindsight is required" for there were clear warnings of what has occurred. It was likely that the threat from al-Qaida, squashed and kept out of Iraq by Saddam Hussein, would increase — it has morphed into the ISIS colossus where the former regime's capabilities are now evident.
To the unjustified certainty of WMD, the stated casus belli, the report adds further: "Despite warnings, the consequences of the invasion were underestimated. The planning and preparations for Iraq after Saddam Hussein were wholly inadequate." The war and, in particular, the bungled occupation have ignited sectarianism and terrorism across the region and beyond.
What more can be said after such damning indictments? The British who suffered 179 dead initiated this inquiry. Yet, the US system of democracy has managed to ignore the ultimate sacrifice of 4491 service members; it leads to the obvious question: Is a US president immune, or is any sitting president afraid of setting a precedent?
On the day the Chilcot report came out, Jeremy Corbyn, the present Labour Party leader, addressed the House of Commons: "On February 15, 2003 over 1.5 million people … marched against the impending war in the biggest demonstration in British history.," At least in Britain, he went on, "… while the governing class got it so horrifically wrong — many of our people actually got it right." Not so in the US, where public opinion was manipulated by a massive PR campaign and the likes of, "… we don't want the smoking gun to be a mushroom cloud."
And so it is. Are we ever likely to see Blair, Bush or Cheney in the dock. Not even if hell freezes over as the saying goes. Even now Hillary Clinton is off the email hook, just the latest in a long history of sordid events; meanwhile, a woman has brought charges of rape, when she was only twelve years old, against Donald Trump, whose former wife accused him also of rape until a handsome settlement. Sexual assault upon a New York hotel maid resulted in charges against Dominique Strauss-Kahn, former IMF head and putative French presidential candidate. The maid eventually being paid off, the charges were dropped.
When the political elite can act with impunity, it becomes a corrosive salt eating away at the framework of democracy. It is an ill omen.
Fifty Years of NPT: Weaknesses over the course
NPT is a landmark treaty that lies at the heart of non-proliferation regime (NPR). In July 2018, Fiftieth anniversary of the NPT has been celebrated. Theoretically, NPT is committed to the goal of arms control and aims to accomplish the nuclear disarmament. For this purpose, the NPT member states are devoted to pursue three key objectives of the treaty: prevent horizontal proliferation, state's right to use nuclear energy for peaceful objectives, and nuclear disarmament. However practically due to shifting US' alliances, major power politics, and growing arms race, the fifty years of NPT has only delivered "Distress, Conflict and discrimination".
Loopholes and weaknesses exist in NPT which are being misused by Nuclear Weapon States (NWS) and Non-Nuclear Weapons States (NNWS) of the treaty. Despite the NPT's presence for 50 years and an expansion in its membership, atomic weapons have not been wiped out from the world. All the NWS aim to maintain their nuclear weapon state status due to their security or strategic concerns. Despite the dialogues of arms control, all major and smaller nuclear weapon states are committed to maintaining credible deterrence and strategic balance. Such aspirations of NWS demonstrate that major powers party to the arms control and disarmament treaty are merely the silent spectators to the existing weakened structure of the so called universal treaty of 191 member states due to their own vested interests.
The fifty years of NPT have reaffirmed that the universal mechanism to fight with nuclear proliferation and achieving the objective of disarmament is not adequate for two reasons: first, the international mechanism of non-proliferation has failed to deal with the few potential proliferators; secondly, strategic and security concerns of NWS and NNWS has undermined the Articles I, II, IV, VI and X of the treaty. In spite of the fact that until the 1980s worldwide measures to counteract atomic multiplication were generally more effective, yet in the subsequent years the NPT was not much successful to counter the aspirants of nuclear capability such as North Korea, Iran, Libya and Syria. Due to inadequate mechanism and weaknesses of the treaty, now nine states possess nuclear weapon capability and approximately 30 states have the technical ability to acquire it that is viewed as serious threat to the NPT.
Despite the potentials of non-proliferation, since 1968 with participation of 191 states and various agreements and talks, an efficient and effective regime stresses on pin pointing the weaknesses and restructuring, re-evaluation and reformation of the treaty structure.  The key setback to the NPT is that the articles of the treaty are not fairly adopted by the member states due to which the regime has failed to address the significant objectives of horizontal proliferation, arms control and disarmament. For instance under Article I of the treaty, transfer of nuclear material and technology by NWS to NNWS is prohibited. But treaty has failed to address the transfer of fissile material and nuclear technology from one NWS to another NWS. Such dynamic have increased the insecurities of NNWS and resultantly forces them to take extreme measures to ensure their security .e.g. North Korea. Simultaneously, despite being the member of the treaty, the US has been providing nuclear related technology to India since 1990s under the umbrella of various bilateral treaties or agreements. India-US nuclear agreement and granting of NSG waiver to India is viewed as an intentional measure to help India increase its military buildup to carry forward strategic ambitions of the US in the Asian region.
Furthermore, the US agreement with India for joint production and development of  military related technology such as mini UAVs , distinctive kits for C130 and designing/ development of jet engine technology has played central role in speedy development of India's nuclear program. Such development is not only the violation of NPT by the US but also compels the NNWS to acquire nuclear capability to address their security concerns.  Right of all states to use nuclear energy for peaceful objectives played key role as bargaining chip and is viewed as major loophole in the treaty due to technical similarities in peaceful use of nuclear technology and technology for military purposes. North Korea Withdrew from the NPT in 2003.Article X of the treaty provides the right to member states to withdraw from the treaty if their sovereignty is on stake. However not accepting the states' right to withdraw from the treaty is denial of their right of self defence and violation of treaty. Therefore, discriminatory attitude, special treatment and country specific treatment pose serious question mark on the implementation and standards of NPR.It demonstrates that the regime is just an instrument of major powers to fulfill their strategic and foreign policy objectives.
The current doctrines of NWS comprise of elements warfare, which shows hegemonic mindsets of major powers and explains their reluctance to give up on their "nuclear assets". These factors have posed negative impact on the process of non-proliferation and disarmament. Therefore it can be inferred that the above mentioned scenarios have played central role in keeping Pakistan away from joining the NPR. If NPT states want to attract non-NPT states for the membership of regime then the current member states will have to pursue non-discriminatory approach towards non-proliferation themselves.
Abused, trafficked, unwanted: A view on the U.S. migration policy development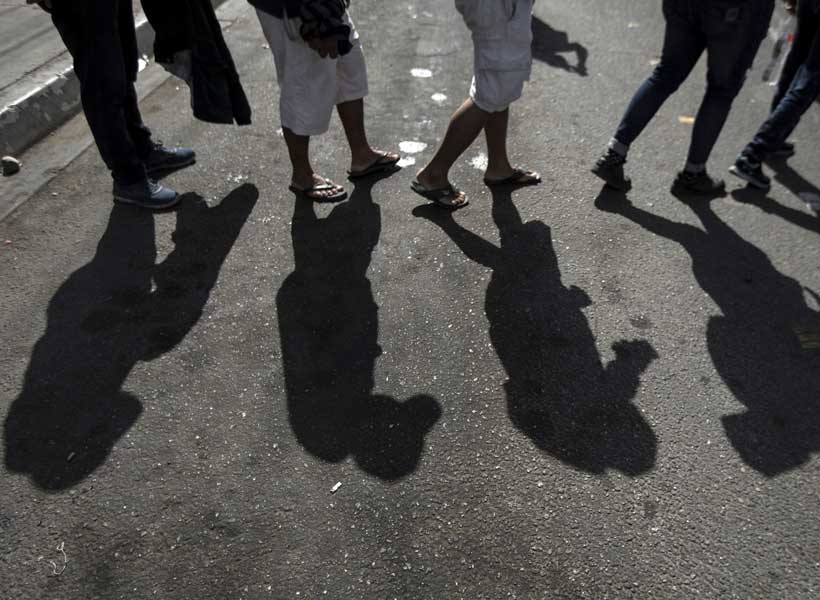 The US Department of State's Trafficking In Persons (TIP) Report was started in 2001 as a diplomatic means for the United States to communicate with other foreign governments on goals towards eliminating human trafficking. TIP is meant to facilitate dialogue with nations for anti-trafficking initiatives, as well as find resources on prevention, prosecution, and protection programs of human trafficking, highlighting the United States as a global leader in human rights and law enforcement. The TIP Report ranks countries based on a Tiers model ("2017 Trafficking in Persons Report"). The policy outputs and policy outcomes of TIP have been continuously debated within government, advocacy groups, and law enforcement (Kraft 6).
There are various critiques on the given Tiers system the Department of State's Trafficking in Persons Report (TIP) has used in the previous years. In the "Accountability Over Politics: Scrutinizing the Trafficking in Persons Report" hearing before the Subcommittee on Africa Global Health, Global Human Rights, and International Organizations of the Committee of Foreign Affairs through the House of Representatives during the 114th Congress, David Abramowitz, the Managing Director of Policy and Government Relations of Humanity United Action, has expressed concern on the Tiers model. Abramowitz believes Malaysia is exemplary of a nation praised for the betterment of the human trafficking when undoubtedly there is no accountability for the mass graves incident of 2015, where 130 dead bodies were found (United States 32). Ineffective measures of the tiers in the TIP Report reduce the diplomatic effectiveness of the mechanism, as embodied in both Thailand and Malaysia. Increased effort towards reform of Malaysia and Thailand's legal framework is needed. This could be achieved through the State Department, more specifically the embassies in Bangkok and Kuala Lampur and the Department's East Asia and Pacific Bureau. Congressional action could assist in the reform as well (United States 33).
In the Committee on Foreign Affairs' "Nomination of Rex Tillerson To Be Secretary of State," one of the commentaries to the Secretary of State included the notion that the current administration allowed political consideration to manipulate expert recommendations of the State Department's human rights and trafficking professionals, which contributed to the 'politically-driven' upgrade of countries like that of Cuba and Malaysia from the Tier 3 category to the Tier 2 Watch List (United States). According to the Honorable Susan Coppedge, Ambassador-at-Large for the Office to Monitor Trafficking in Persons of the US Department of State, as stated during the Committee on Foreign Relation's hearing for Review of the 2017 Trafficking in Persons Report, law enforcement services should be provided to human trafficking victims. Government involvement tends to instill fear in victims. In defense of Malaysia status change from Tier 2 watch to Tier 2, as prompted by Mr. Cardin, Coppedge states Malaysia has had quadrupled trafficking investigations increases from 158 to 581, as well as improvements in law enforcement measures on trafficking. Additionally, Senator Robert Menendez had been successful in uncovering the waiver report for Malaysia as well as other countries that are not allowed for disclosure by the Department of State. The Honorable John J. Sullivan, Deputy Secretary of State for the US Department of State, noted Ukraine's improvement to Tier 2 status as well as China's ineffectiveness to end slavery and trafficking downgraded it to Tier 3 (United States). Previous concerns and criticism regarding TIP from the "Demanding Accountability: Evaluating the 2015 Trafficking in Persons Report", House of Representatives hearing include concern on grade inflation and favoritism for certain countries through the Department of State tier ranking of the TIP.
To further elaborate upon the TIP Tier model, Tier 1 would include nations that meet the minimum standards to combat human trafficking, Tier 2 would include those making noticeable efforts towards the minimum standards, and Tier 3 would include those not making minimum standards and in danger of receiving sanctions, respectively (United States 2). Cuba had been noted as Tier 2 status for 2015, even with the legal permission for prostitution of 16 year old girls, being a top destination in the Western Hemisphere for child sex tourism, and not criminalizing labor trafficking (United States 3). Uzbekistan's government incites forced labor in the cotton industry on a daily basis, making it rather undeserving of Tier 2 status (United States 4). India as a Tier 2 is undeserving of its ranking as well, since it had been preventing trafficking victims and families whom had obtained T-visas to leave India (United States 27-28).
As professor Anis H. Bajrektarevic rightfully observed in his revealing work on the Justice-Home Affairs diplomacy, a very corruption (public sector of) is an elementary part of any THB business. "It is a (hidden and) seemingly victimless tradeoff between influence and gain" – as professor brilliantly defines corruption, that 'runs the engine'.
Hence, as founded by the United States Government Accountability Office (GAO), from the representation of the Trafficking Victims in Persons Act of 2000, federal agencies have inspected allegations of trafficking crimes, provided training and executed state and local initiatives to support investigations and prosecutions, and established organizational structures, agency-level goals, plans, or strategies. For instance, agencies have trained both new and current staff on investigating and prosecuting trafficking in persons crimes through their agency training academies and centers, provided Web-based training, and developed and disseminated guidance on case pursuance. Agencies have also made training initiatives at the state and local law enforcement levels, nongovernmental organizations, and the general public through a toll-free complaint line, newsletters, national conferences, and model legislation. Some agencies have established special units for continuing their antitrafficking duties. Federal agencies coordinate across agencies' investigations and prosecutions of trafficking crimes on a case-by-case basis, premised on individual needs per case, and established relationships among law enforcement officials across agencies.
The Department of Justice and Department of Health Services officials recognize the need to increase United States efforts to combat trafficking through more practical and cooperative strategies to identify trafficking victims. Previous GAO efforts on interagency relationship prove a strategic framework with shared goals, mutually reinforcing approaches, and compatible policies and actions to function across agency boundaries helps improve and sustain relationships among federal agencies dealing with national and cross agency jurisdiction issues ("Human Trafficking: A Strategic Framework Could Help Enhance the Interagency Collaboration Needed to Effectively Combat Trafficking Crimes."). Based on 2016 data collection from the GAO, it is questionable as to whether provisions are being fully effective.
"For 91 provisions, all responsible federal entities reported taking action to implement this provision. For 11 provisions, all responsible federal entities reported that they had not taken action to implement the provision. For 2 provisions, at least one of the responsible federal entities reported that they had not taken action to implement the provision or they did not provide a response. For 1 provision, none of the responsible federal entities provided a response ("Human Trafficking: Implementation of Related Statutory Provisions, Law Enforcement Efforts, and Grant Funding")."
The above provisions covered topics address human trafficking and related affairs, inclusive of victim services, management and information sharing, and procedural training. Agency officials gave various explanations for why there were no arrangements to implement provisions for which they were chosen as the lead or co-lead. To be rather frank, in three cases, officials cited funding was not appropriated for the activity. Federal, state, and local law enforcement officials and prosecutors interviewed by the GAO reported properly investigating and prosecuting human trafficking cases is challenging for many reasons, including lack of victim collaboration, limited available services for victims, and the problematic nature of identifying human trafficking victims. According to these representatives, victim service programs, such as those that offer mental health and substance abuse services, have helped improve victim cooperation.
The availability of services is limited. Federal, state, and local agencies have taken or are taking actions to address these challenges, such as increasing the obtain ability of victim services through grants and executing both training and public awareness initiatives. GAO identified 42 grant programs with awards made in 2014 and 2015 that may be used to combat human trafficking or to assist victims of human trafficking, 15 of which are planned for these purposes only. Although there are similarities among human trafficking grant programs, federal agencies have recognized processes to help avert unnecessary duplication. For instance, in response to endorsements in a previous GAO report, the Department of Justice requires grant candidates to expose any federal grants they are currently operating under as well as federal grants for which they have applied. Additionally, agencies participating in the grant making committee of the Senior Policy Operating Group (SPOG), an entity through which federal agencies unify their efforts to combat human trafficking, share grant solicitations as well as information on proposed grant awards. The SPOG effort allows other agencies to remark on proposed grant awards and determine whether they plan to award funding to the same organization ("Human Trafficking: Implementation of Related Statutory Provisions, Law Enforcement Efforts, and Grant Funding").
On the issue of child soldiers, The House Committee on Foreign Affairs 2017 hearing, "Winning the Fight Against Human Trafficking: The Frederick Douglas Reauthorization Act," affirms that child soldiers are largely affected by the human trafficking industry. The United States has been involved in helping curtail the use of child soldiers. The United States had ratified the United Nations treaty of 2002 which banned the use of children in conflicts. By mandate of ratification, all armed services branched implemented rules to not have underage soldiers in combat. United States' action on this matter was exemplary for other militaries to follow suite. In 2008, Congress had adopted the Child Soldiers Prevention Act as part of the Trafficking Victims Protection Reauthorization Act of 2008. Nevertheless, within the United States there is still a prevalence of sex trafficking of girls. The Federal Bureau of Investigation (FBI) had reported 60 percent nationwide range of trafficked girls were either from foster care or group homes. More transparency will be required for the allocation of funds towards improving efforts on the issue of child soldiers. The Frederick Douglass Trafficking Victims Prevention and Protection Reauthorization Act authorizes $130 million over four years to prevent human trafficking, protect victims, and better prosecution in the United States and overseas. The act limits the time a nation could be on the Tier 2 watchlist (United States).
In the "Child Soldier Prevention Act of 2017, H.R. 1191", sponsored by Representative Christopher Smith in the 115th Congress, it was mentioned that Congress' Victims of Trafficking and Violence Protections Act of 2000 would probably be the pivotal achievement on the issue of child soldiers. With the Trafficking Victims Protection Act (TVPA) of 2000, Congress made the Child Soldiers Prevention Act (CSPA) of 2008 part of the TVPA. Regulations included the TIP Report to have a listing of foreign governments which recruit and utilize child soldiers in their militias or government funded armed groups. The 2017 TIP Report identifies the Democratic Republic of the Congo, Mali, Nigeria, Somalia, South Sudan, Sudan, Syria, and Yemen as nations on the CSPA list ("Child Soldier Prevention Act of 2017" 7). TVPA restrictions on grants to nations began with TIP Report 2003 ("Child Soldier Prevention Act of 2017" 14).
Nations whom have used child soldiers as listed in the most recent TIP report are prohibited from receiving various forms of security assistance, including defense articles, global military education and training, peacekeeping operations programs, military financing, and the issuing of licenses for direct commercial sales of military equipment for child soldier recruitment purposes ("Child Soldier Prevention Act of 2017" 18-19). Relevant legislation oversight on the TIP Report includes closed hearings on the topic of human trafficking, commonly held by the Committee on Foreign Relations, in anticipation of the TIP's yearly release as well as commentaries post-publication in public hearings.
The House Foreign Affairs Committee, specifically its Subcommittee on Africa, Global Health, Global Human Rights, and International Organizations, has also hosted hearings on the TIP Report ("Child Soldier Prevention Act of 2017" 31). A bill from the 115th Congress to further modify requirements associated with the TIP Report, include H.R. 2200, the Frederick Douglass Trafficking Victims Prevention and Protection Reauthorization Act of 2017, which passed the House on July 12, 2017, and contains several changes to the TIP Report's country ranking process. Other bills introduced in the 115th Congress that, if passed, would modify requirements associated with the TIP Report include H.R. 436, the Human Trafficking Prioritization Act, S. 377, the Trafficking in Persons Report Integrity Act, H.R. 1191, the Child Soldier Prevention Act of 2017 and H.R. 2219 and S. 952, the End Banking for Human Traffickers Act of 2017 ("Child Soldier Prevention Act of 2017" 31).
In a statement at the 114th Congress, at a House of Representatives hearing entitled "Get It Right This Time: A Victims-Centered Trafficking in Persons Report," the following is established:
" While democracy does not guarantee the absence of slavery, and some struggling democracies and even democratic regimes have effectively fought trafficking, autocracy and weak or 'emerging' democracies are less equipped to tackle this horrific human rights challenge. Respecting the human rights, fundamental freedoms, and dignity in full of women, people in prostitution, and migrants, holding traffickers fully to account, and expunging corruption as the catalyst of human trafficking, are matters of governing justly. In particular, an independent judiciary, the rule of law, and a dynamic civil society are the markings of governments that are governing justly, and central to the success of modern day abolition efforts (United States 2)."
Witness protection under the Ministry of Justice had been found to be favorable, however there were still unaccounted for occurrences in Thailand. In 2015, Thailand did not allow traffickers' ships on land, allowing criminals to escape via ocean routes. There were also unaccounted for Rohingya passengers refused entry. A 'push-back' policy does not assist with combating human trafficking (United States 21). As the Myanmar elections were not free nor fair, political circumstances only escalate the higher risks of the Rohingya for human trafficking (United States 28-29).
Referencing the 114th Congress House of Representatives Committee on Foreign Affairs hearing "Accountability Over Politics: Scrutinizing the Trafficking In Persons Report", a statement released by Secretary of State John Kerry focused on the three P's of the TIP report: prosecuting traffickers, protecting and empowering victims, and preventing future trafficking crimes. The honorable Susan Coppedge, Ambassador-at-Large to the Department of State, voiced concern for the protection of domestic workers as well as 'corrupt or complicit officials' whom benefit from trafficking (United States 5). TIP staff members work in conjunction with individuals at embassies, posts abroad, and the US Department of State regional offices (United States 7). Coppedge asserts housing for girls rescued from trafficking should be provided by the United States (United States 20). There is only a small amount of prosecutions and convictions on foreign labor trafficking in the United States, which needs to be reformed. More to protect unaccompanied undocumented children, as well as further address roots of the problem, need to be made feasible (United States 30).
Bills relevant to TIP include the Frederick Douglass Trafficking Victims Prevention and Protection Reauthorization Act of 2017, H.R. 2200 ("Frederick Douglass Trafficking Victims Prevention and Protection Reauthorization Act of 2017"), The Trafficking in Persons Report Integrity Act, S. 377 ("Trafficking in Persons Report Integrity Act"), The Child Soldier Prevention Act of 2017, H.R. 1191 ("Child Soldier Prevention Act of 2017"), the End Banking for Human Traffickers Act of 2017, H.R. 2219 ("End Banking for Human Traffickers Act of 2017"), and the End Banking for Human Traffickers Act of 2017, S. 952 ("End Banking for Human Traffickers Act of 2017").
The Frederick Douglass Trafficking Victims Prevention and Protection Reauthorization Act of 2017, H.R. 2200, sponsored by Christopher Smith April 2017, had twenty-nine cosponsors from House of Representatives, which ensured approval through the House of Representatives. The twenty-nine cosponsors were Representatives Karen Bass, Edward R. Royce, Sheila Jackson Lee, Susan W. Brooks, Lois Frankel, Ann Wagner, Tony Cardenas, Ted Poe, Ryan A. Costello, David N. Cicilline, Brad Sherman, Daniel M. Donovan, Jr., Patrick Meehan, Lynn Jenkins, Susan A. Davis, Salud O. Carbajal, Gwen Moore, Dwight Evans, Denny Heck, James P. McGovern, Tulsi Gabbard, Alcee L. Hastings, Raul M. Grijalva, Kristi L. Noem, Barbara Comstock, Luke Messer, David Young, Erik Paulsen, and Carolyn B. Maloney. This bill states that instead of only the President, the Secretary of Health and Human Services has the authority to award grants to local education agencies, in partnership with nonprofit agencies for awareness services. H.R. 2200 further ensures priority funding for lodging and accommodation purposes that lack policies on child sexual exploitation, and calls for making certain the United States does not fund human trafficking. H.R. 2200 calls upon credible evidence on nations' human trafficking reform progress. Additionally, airport personnel should identify and report human trafficking victims ("Frederick Douglass Trafficking Victims Prevention and Protection Reauthorization Act of 2017").
The Trafficking in Persons Report Integrity Act, S.377, was introduced in 2017 by Senator Robert Menendez, and cosponsored by five Senators, including Marco Rubio, Tim Kaine, Cory Gardner, Rob Portman, and Christopher Coons. The bill aims to amend the Trafficking Victims Protection Act of 2000 to clarify standards upon which countries are held accountable for the TIP Report tier ranking model, as well as other purposes related to concrete measures taken towards ending human trafficking. The S.377 amendment includes identifying 'concrete actions' and 'credible evidence' towards improving the epidemic of human trafficking. Additionally, reports on the amounts of loans towards Tier 2 and Tier 3 countries are to be submitted to the Chairman and Ranking Member of the Committee of Foreign Relations sections in the Senate as well as the House of Representatives, to be distributed by the Secretary of the Treasury ("Trafficking in Persons Report Integrity Act").
The Child Soldier Prevention Act of 2017, H.R. 1191, was sponsored by Representative Christopher Smith, and cosponsored by Representatives Frederica Wilson, Randy Hultgren, James P. McGovern, and Randy K. Weber, Sr. The purpose of this bill would be to ensure operative enactment of the Child Soldier Prevention Act of 2008 and hold régimes responsible for having children part of armed conflict, whether that may be as soldiers, servants, or sex slaves. H.R. 1191 also prohibits the selling of armament to nations that look favorably upon the utilization of child soldiers ("Child Soldier Prevention Act of 2017").
The End Banking for Human Traffickers Act of 2017, H.R. 2219, was sponsored by Representative Edward Royce, and cosponsored by Representatives William Keating, Carolyn Maloney, Mia Love, Patrick Meehan, Brian Fitzpatrick, and Kyrsten Sinema. H.R. 2219 aims for including the financial industry to assist with combating human trafficking. The purpose would be to resolve and ensure financial accountability of funding towards human trafficking through means such as the Interagency Task Force to Monitor and Combat Human Trafficking ("End Banking for Human Traffickers Act of 2017"). H.R. 2219 is not to be confused with S.952, which is of the same bill title. The End Banking for Human Traffickers Act of 2017, S. 952, was sponsored by Senator Elizabeth Warren, and cosponsored by Senators James Lankford and Marco Rubio. S. 952 is an amendment to the Victims of Trafficking and Violence Protection Act of 2000 to include the Secretary of the Treasury within the President's Interagency Task Force to Monitor and Combat Trafficking. This task force is responsible to submitting recommendations to Congress for revising anti-money laundering programs to target money washing found in the human trafficking industry. The Federal Financial Institutions Examinations Council examines processes to improve anti-money laundering programs to combat human trafficking actions and referrals for potential human trafficking cases to the appropriate law enforcement agencies. S. 952 also establishes that the Department of Justice must report both efforts to eliminate money laundering on to human trafficking, and the quantity of formal examinations, custodies, allegations, and criminal offenses in money washing cases related to human trafficking ("End Banking for Human Traffickers Act of 2017").
Overall, the TIP Report of 2017 of the Department of State has shown improvement from previous report versions, but is still in need of amendments to address misdemeanors found within the Tier ranking system of nations as well as preferential agreements on the issue of allocation of funding. In defense of efforts made by the Department of State, on September 14, 2017, the Department awarded $25 million to the Global Fund to End Modern Slavery, through the Office to Combat and Monitor Trafficking of Persons. The Global Fund to End Modern Slavery is a non-profit organization focused on developing public-private partnerships to decrease modern slavery (Tillerson). However, a true dedication to the cause of human trafficking, although wanted by many advocacy member groups as well as Congressional members, is a decision today mainly influenced by the executive branch's priorities. As Secretary of State Rex Tillerson stated in his nomination hearing, "Nomination of Rex Tillerson To Be Secretary of State", his commitment to end human trafficking is only to the extent that is compliant with the policies and law preferences of President-elect Donald Trump. This response was given various times throughout the report, inclusive of a specific interlude question on the seafood industry, raising numbers of illegal, unreported and unregulated fishing, the need for transparency measures in the fishing industry, and human trafficking (United States). More information on United States' legislation on the TIP Report could be found if there were public accessibility to Closed Hearings' materials as well as other confidential material Congressional staffers have access to, such as that of the "CLOSED: Preparing for the Trafficking in Persons Report" of June 2017 (United States).
Trafficking in Human Beings: How Companies Can Make a Difference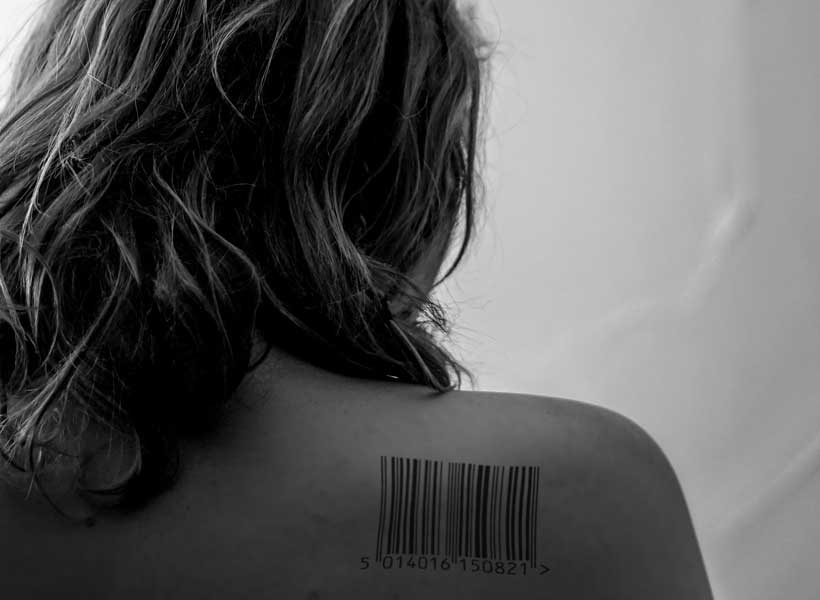 Identifying and prosecuting Trafficking in Human Beings (hereinafter, THB) is often very difficult because of the fear of the victims to testify in a criminal proceeding. Therefore, it is fundamental that there is cooperation among states, at all levels and with a holistic plan of action. However, we usually forget the major role that legal persons can play in combating THB, despite studies showing the importance of companies in this globalized crime. According to a report prepared by the Ashridge Centre for Business and Sustainability at Hult International Business School and the Ethical Trading Initiative, 77 per cent of companies think that there is a credible reason to believe that modern slavery occurs in their supply chains[1]. We cannot demonstrate the real data of the use of corporations to commit THB but it is clear that THB, by its very nature, it is often committed within company's activities and there are companies that are most at risk, such as industries involving agriculture, migrant workers or seasonal product cycles. Therefore, trafficking is a liability for all companies and that liability could be in many countries not only moral, but also civil, administrative or even criminal. For this reason, companies should be aware of the responsibility that they have in the fight against THB and the serious consequences for them if their employers or their managers are involved in this type of crime. Apart from punishment, they would suffer a huge non-material damage as a result of the process.
BACKGROUNDS OF THE COMPANIES´ CRIMINAL LIABILITY
Pope Innocent IV established the Societas delinquere non-potest principle in order to prevent the papal excommunication of civil or business corporations, cities and legal entities for offences committed by one of its members[2]. The principle was later consecrated in most of European systems of criminal laws.  The notion of guilt has been considered as a concept of personal nature and therefore a company could not be criminal responsible for a crime until the 19 century, when the corporate criminal liability was set in the Common Law. The Netherlands became the first Civil Law country to introduce it into its criminal system in 1950, and nowadays most European countries have accepted that possibility. There exists a worldwide trend to corporate criminal liability[3].
We must take into account that we live in a globalized world, where corporations operate worldwide, which directly implies a high risk of being involved in cases of modern slavery or THB.
LEGAL INSTRUMENTS ESTABLISHING CORPORATE LIABILITY IN RELATION TO THB                                            
There has traditionally been some reluctance to attribute to companies liability for crimes committed by their managers or even by their employers. However, corporate liability has been considered a fundamental instrument against organized crime as established in the United Nations Convention against Transnational Organized Crime. Article 10 obliges each State Party to adopt and establish the liability of legal persons for participation in serious crimes involving an organized criminal group, including THB. The liability of legal persons may be criminal, civil or administrative; the main point is that it must be effective, proportionate and dissuasive.
In the same vein, both the Council of Europe Convention on Action against Trafficking in Human beings of 16.5.2005[4] and the Directive 2011/36 on preventing and combating trafficking in human beings require Member States to establish corporate liability. Specifically, according to articles 5 and 6 of the aforesaid Directive, all Member States shall take the necessary measures to ensure that legal persons can be held liable for THB committed for their benefit by any person, who has a leading position within the legal persons based on a power of representation of this legal person, an authority to take decisions on behalf of the legal person or an authority to exercise control within the legal person. Those measures shall ensure effective, proportionate and dissuasive sanctions, with criminal or non-criminal fines and penalties. Furthermore, it must be ensured that companies can be held liable for a lack of supervision or control, and what constitutes in my opinion the fundamental issue in order to use companies as mechanisms for fighting THB.
With regard to domestic legislations, I would like to make a brief reference to the UK Modern Slavery Act of 2015 and the California Transparency in Supply Chains Act of 2010. Both instruments impose obligations on large corporations in order to avoid THB in their supply chains, what constitutes major progress with regard to the fight against THB for labour purposes. Therefore, it would be desirable, in my view, to expand that type of regulations to other countries.
According to Section 54 of the UK Modern Slavery Act 2015 all companies with an annual turnover that exceeds £36m shall be required to make available a slavery and human trafficking statement for each financial year. That annual statement must address a full of organisational details such as the organisation structure,  training about slavery, its policies in relation to slavery and human trafficking, the parts of its business and supply chains where there is a risk of THB and its due diligences processes.
With regard to the California Act, it requires retailers and manufacturers doing business in California (that have over $100 million in global revenue) to prominently disclose, on company websites, the extent to which, if any, the company engages in specific activities to detect and prevent forced labour and human trafficking in their supply chains—verification, auditing, certification, internal accountability, and training. Thus, companies should implement due diligence programs with effective internal controls, with identification of areas at risks and with implementation of specific policies in order to address those risks[5]. Otherwise, they can be in many states criminal responsible for modern slavery or human trafficking and we can imagine the devastating effect that it could bring to them.
Despite those regulations, THB cases against corporations remain too low.  It is a relatively recent issue, with several obstacles such as the extraterritorial application of corporate criminal liability, evidentiary issues and the problems derived from subcontracting with complex corporate structures[6].
MAIN COMPANIES AT RISK
As already mentioned, human trafficking is considered a form of transnational organized crime, which includes displacement of people from their own countries or regions. THB crimes are often committed in more than one country by organized criminal groups[7]. However, smuggling of and trafficking in should be differentiated. According to professor Anis Bajrektarevic there are four differentiating elements: (i) an exploitation and usage of the trafficked person over a long period of time; (ii) inter-dependency that forms a strong (brothers-in-arms like) linkage, between trafficked victim and organized crime groupings; (iii) eligibility for further networking (recruitment for criminal purpose); (iv) very often trafficking itself is not a voluntary movement, but in the case of smuggled persons it always occurs voluntarily[8].
Therefore, it is usual that companies are used as means for THB, in the process of recruitment, transportation or exploitation.
According to the Protocol to Prevent, Suppress and Punish Trafficking in Persons Especially Women and Children, supplementing the United Nations Conventions against Translational Organized Crime Trafficking in persons "shall mean the recruitment, transportation, transfer, harbouring or receipt of persons, by means of the threat or use of force or other forms of coercion, of abduction, of fraud, of deception, of the abuse of power or of a position of vulnerability or of the giving or receiving of payments or benefits to achieve the consent of a person having control over another person, for the purpose of exploitation". Exploitation shall include, at a minimum, the exploitation of the prostitution of others or other forms of sexual exploitation, forced labour or services, slavery or practices similar to slavery, servitude or the removal of organs.
Therefore, THB offences can be committed by different activities and each of them can involve a particular kind of company. For instance, while recruitment is usually committed on the Internet through false jobs postings, receipt of persons can be performed in hotels. Therefore, I am going to analyse which companies are most at risk stemming of the UN definition and differentiating between the various stages of the THB.
First stage: Recruitment              
The initial stage of the THB process consists of the recruitment. It can be done by several means, and it depends on the purpose of the offence. However, there are usual forms of recruitment, both on THB for labour exploitation and in sexual exploitation.
Social networks play a fundamental role in the recruitment phase and for that reason it is extremely important to implement in those companies effective THB detections systems. It appears that 89% of 12-17 year-old love to chat on the Internet: clase-mates, chat rooms or webnets. These are prefect points for traffickers, who use false identities to lure potential victims to a meeting[9].
With regard also to the Internet, it is common to make use of false jobs advertisements placed on it. It seems to be difficult to detect that type of simulated jobs, but it is also possible to implement different channels for identifying presumed traffickers. The false contracts, and the patterns are always similar. The companies that operate on the Internet should be on the lookout for signs of THB.
Nevertheless, it cannot be ignored that the identification on the Internet is very difficult. The anonymity and mass audience of online services increases both the discretion and profitability of the services but complicates the fight against the recruitment. For that reason, in my opinion the companies that operate on the Internet should increase the delivery of information to users in relation to the THB. Companies should expose the risk of being victim of THB and they should explain the traditional methods used by traffickers. Furthermore, companies should also provide users with direct contacts of the company specialized in the fight against THB, representing intermediaries between users and police authorities.
Finally, private employment agencies, as labour recruiters, have an important role in this first stage of THB. Therefore, the issue of labour recruitment and the responsibilities of governments and employers to protect workers from exploitation were at the centre of the 103 debate of the International Labour Conference, which led to the adoption of the Protocol of 2014 to the Forced Labour Convention, 1930, and the Forced Labour Recommendation 2013 (No.203). As specific provision, it is recommended the promotion of coordinated efforts by relevant government agencies, including efforts to regulate, license and monitor labour recruiters and employment agencies and eliminate the charging of recruitment fees to workers to prevent debt bondage and other forms of economic coercion[10].
In the same row, the International Labour Organization and the United Nations Office on Drugs and Crime (UNODC) call on governments, social partners, businesses, other international agencies, and all concerned stakeholders, to strengthen their efforts to address abusive and fraudulent recruitment practices in statement rendered in June of 2015 in which series of actions were requested:
1.Adopt and strengthen, criminal laws and other regulatory measures, to address the entire spectrum of fraudulent and abusive recruitment practices that may lead to trafficking in persons;
2.Raise awareness amongst recruiters, private employment agencies and employers in the private and public sectors on due diligence and best practices on how to eliminate abusive and fraudulent recruitment practices;
3.Enable cooperation among relevant government agencies, workers' organisations, employers' organisations and represent- actives of private employment agencies; promote strategic partnerships between the public and private sectors, and facilitate exchange of good practices within common migration routes;
4.Create complaint mechanisms and ensure that migrant workers who have experienced abusive and fraudulent recruitment practices or subsequent exploitation, gain access to justice and effective remedies, such as compensation;
5.Ensure the Right to Freedom of Association, maximise collective bargaining coverage and support trade unions in their efforts to organize workers, including migrant workers, to better protect them from exploitation during or resulting from the recruitment process.
6.Foster the transparent and participatory negotiation, conclusion and effective implementation of bilateral and regional agreements, rooted in international standards, as well as other specific mechanisms to ensure improved international coordination and cooperation and to close regulatory and enforcement gaps across common labour migration routes.
7.Ensure that national mechanisms to regulate the recruitment of migrant workers are integrated into labour migration policies and relevant bilateral and regional agreements, to ensure coherence between national laws and policies governing labour recruitment and the broader policies relating to employment, skills, and education.
8.Promote the ratification of relevant UN and ILO Conventions, in particular the recently adopted Protocol of 2014 to the Forced Labour Convention, 1930; the Trafficking in Persons Protocol; the Private Employment Agencies Convention, 1997 (No 181); the Migration for Employment Convention, 1949 (No 97) and the Migrant Workers (Supplementary Provisions) Convention, 1975 (No 143) to ensure proper recognition and regulation of labour recruiters and employment agencies
Second Stage: Transition             
According to the UN Protocol, it must be punished not only the recruitment, but also the transportation, transfer, harbouring or receipt of persons. One of the main characteristics of THB, and which distinguishes it from another forms of exploitation, is the transition stage. Victims are transported to the place of exploitation, either within the country or outside the country of origin of the victim, but in every case, apart from their families and friends, what makes them more vulnerable. Modern slavery requires that people are moved from one place to another and for that reason. It is important to adopt measures to prevent THB in all kind of transport firms, hotels and hosting's companies.
Victims can be transported by land, sea and air. All shipping companies should be aware of the fights against THB. They can be responsible for human trafficking if they do not adopt any measure to avoid that the traffickers use their services to commit their criminal activities. Consequently, companies that depend on transport as part of their values chains, or that are supplying transportation services, must face the risk of being complicit in modern slavery[11]. For instance, there have been several scandals of smuggling and THB using trucks among the world[12], with fatal endings in some cases. To deal with such situations, it was created the Truckers Against Trafficking (TAT) with the mission to educate, equip, empower and mobilize members of the trucking and bus industries to combat human trafficking[13]. Its main goals are to saturate trucking and related industries with TAT materials, partner with law enforcement and government agencies to facilitate the investigation of human trafficking and marshal the resources of their partners to combat THB. Similarly, the International Transport Worker's Federation is trying to make  people aware of the risk of low cost-holidays. Exploitation often happens at tourist destinations, hotels are anonymous and publicly accessible, making them likely venues for prostitution and crime. And even more anonymous would be new companies, which operate on online leasings or rentings short-term lodging such as apartments or homestays. However, tourism and hospitality stakeholders are often unaware of signs, contributing unknowingly to sex trafficking and the transportation of human beings[14], despite being likely to intervene not only in the second stage but also in the third phase of THB.
Third stage: Exploitation             
Exploitation could be for several purposes but it shall include, according to the Palermo Protocol, at a minimum, the exploitation of the prostitution of others or other forms of sexual exploitation, forced labour or services, slavery or practices similar to slavery, servitude or the removal of organs.
This phase is what justifies the existence of THB and where the companies have more risk to be responsible for the crime. In contrast with the previous stages, where it is complicated to attribute criminal responsibility to the companies, at this stage, companies should have strong mechanisms of THB detection and specially, those companies that are most at risk.
According to a study elaborated by NGO Verité in 2016, eleven sectors were found to be the most likely to have a risk of human trafficking globally[15]: agriculture, construction, electronics, fishing and aquaculture, forestry, healthcare, hospitality, housekeeping/facilities operation, mining and basic metal production and textile and apparel manufacturing. But there are also additional risk factors. Particular products, such as those that have seasonal cycles, certain business processes, for instance in long and complex supply chains, the use of certain vulnerable groups, such as women and children, and other operations in countries deemed as high risk. The study is mainly focused on the companies' role attending to their supply chains. In the context of the sexual exploitation, we cannot forget the situation of bars, clubs, escort agencies and brothels, due to the fact that they constitute an important focal point for human trafficking. It is clear that in many occasions the owner of that kind of business would be  responsible for trafficking. But in many other cases, it would be difficult to make them responsible for the scenario of a THB victim working in their establishments, especially when they are big commercial premises. And for that reason, it is fundamental to have the possibility to attribute to that business any kind of liability, whether civil, administrative or criminal. Nonetheless, the seriousness of the offence and the high risk of having workers which are victims of THB in such kind of an industry justifies, in my opinion, the attribution of criminal responsibility to that business or even to the owners, in cases of absolute lack of control.
CONCLUSIONS
Trafficking in human beings is a global problem and one of the world's most abhorrent crimes. It must be fought by land, sea and air, and with use of all the instruments of the rule of law. The fight against this crime must involve several actors with a multifaceted response. Otherwise, we will not be able to eradicate this shameful crime.
It is crucial that small, medium and large companies are involved in the fights against human trafficking. The aim of the traffickers consists in earning money and to that end they often need corporations. Therefore, if we achieve the goal of preventing the utilization of companies to commit THB, we would be able to put traffickers in a difficult situation. Corporations are a fundamental element in the fight of all globalized crimes. We should  emphasize that companies can and should play a vital role in preventing human trafficking.
At this point, there are already many companies that they are aware of the risks of being involved in a case of THB and take their responsibility for it. There are major initiatives in this area. For instance the aforementioned Truckers Against Human Trafficking or the European Alliance Bankers against Trafficking in Human Beings, which created a practical toolkit with "red-flag indicators"[16].
With the globalization of business, international compliance is a necessity. The global nature of companies with subsidiaries, affiliates, and vendors all over the world provide great opportunities but also great risks of being liable for the actions of  their staff[17]. However, there are many companies that are not conscious of the risks that they take if they do not implement effective measures against THB.
There is currently a worldwide trend to corporate criminal liability and it is only a matter of time we start prosecuting companies which are responsible for human trafficking. Judicial authorities, policy makers, press and civilian play an important role related to corporate liability. We should promote the awareness of companies of the necessity of the implementation of due diligence programs with effective internal controls, with identification of areas at risks and with implementation of specific policies in order to address those risks, and to avoid labour exploitation .
It is responsibility of all of us to combat THB with involvement of all the possible actors.
An early version of this text has been presented at the OSCE Conference (18 Alliance against Trafficking in Persons, Vienna 2018)
[1] LAKE Quintin, MACALISTER Jamie, BERMAN Cindy, GITSHAM Matthew, PAGE Nadine, "Corporate Leadership on Modern Slavery", Hult research in partnership with the ethical trading initiative, November 2016, p.9.
[2] BRODOWSKI Dominik, DE LOS MONTEROS DE LA PARRA Manuel Espinoza, TIEDEMANN Klaus, " Regulating Corporate Criminal Liability: An Introduction", Springer International Publishing Switzerland, 2014, p.1.
[3] OECD, " Liability of legal Persons for Corruption in Eastern Europe and Central Asia", 2015,p.9
[4] Article 20 of the Council of European Convention on Action againts Traffiking in Human beinfs, Warsaw,16.5.2005.
[5] D. Sherman Jeffrey, COMM B, BRAITHWAITE Colin, "Risk assesment tools for effective internal controls", First reference, September 2008,p.2
[6] RODRIGUEZ LOPEZ Silvia, " Criminal liability of Legal Persons for Human TRaffiking Offences in International and European Law", Journal of Traffikcing and Human Exploitation, Paris Legal Publishers, 2017, p.105-110
[7] A.FORSTER Bruce, " Human Trafficking:A Transnational Organized Crime Activity", American International Journal of Contemporary Research, Vol.3 No.1,January 2013, p.1
[8] BAJREKTAREVIC Anis, "The Palermo Convention, Ten Years After – toward the Universal Criminal Justice", GHIR (Geopolitics, History, International Relations) Addleton Academic Publishers NY, Volume 3(1) 2011, p.44
[9]  SKIOTOU Athanassia P., "Trafficking in human beings:Internet recruitment", Council of Europe, 2007, p.27
[10] ANDREES Beate, NASRI Alix, SWINIARSKI Peter,"Regulating labour recruitment to prevent human traffiking and to foster fair migration, models challengues and opportunities", International Labour Organization 2015, p.3.
[11] TRIER HANSES Thomas, " Transport-The risk of complicity in modern slavery",Sirius Publications, 2016, p.2.
[12] http://www.bbc.com/news/world-europe-34073534.
http://www.bbc.com/news/world-us-canada-40696306.
[13] http://truckersagainsttrafficking.org/.
[14] Carolin L, Lindsay A, Victor W (2015) Sex Trafficking in the Tourism Industry. J Tourism Hospit 4:166. doi:10.4172/2167-0269.1000166.
[15] DERPARMENT OF STATE, " Trafficking in persons report 2015", United States of America,  p.23.
[16] https://uk.reuters.com/article/banks-trafficking/bank-staff-will-red-flag-trafficking-suspects-with-powerful-new-tool-idUKL8N1HW3J4
[17] T. BIEGELMAN Marin, R.BIEGELMAN Daniel, " Foreign corrupt practices act compliance guidebook: protection your organization from bribery and corruption", Wiley Corporate F&A,2010,p.g31.