The War of Civilizations: Back to the Future (B)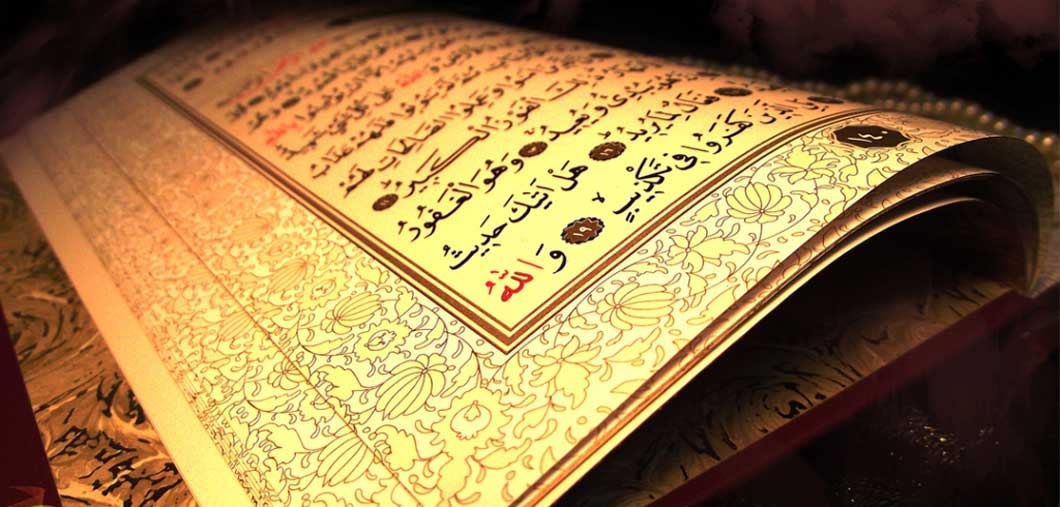 There is also a confusing reality: the free world cannot comprehend culturally and internalize politically the contemporary Arab-Islamic strategy, just because we are encountered by their personality paradox with its contradictory faces: on the one hand, a sense of inferiority, flattering and victimology, and an externalized brutal aggressiveness, on the other.
Two Arab sayings represent accurately this double-faced behavior, the duality of Arab-Islamic aggressiveness as compared to their perceived victimhood: a) Darabni wabaka' sabakani washtka (he hit and cried out, he overtook me and grumbled); b) Bûs Yad 'Adûwak Idha Kāna Akwa Minak wa-Iqta'a Yadu Lamma Takûn Aqwa Minhu (Kiss the hand of your enemy when he is stronger than you, and cut it off when you become stronger). If we understand, better internalize, these two proverbs, we have a good starter to understand Arab-Islamic political culture.
Why do so many people pretend not to know what they should know about Islam and its unique role in the world terrorism and violence today? Why do so many smear those who speak the truth about this religion and its devout followers? Why do so many ignore the fact that although other religions involve barbaric commandments, none motivates large numbers of its followers to commit atrocities the way Islam does today? We can only speculate on this count. However, just as we have a moral responsibility not only to judge Nazism and its practitioners as evil, and also to judge those who whitewash them as evil; so too we have a moral responsibility not only to judge Islam and its serious cruel practitioners as evil. People who knowingly whitewash evil are by that fact and to that extent evil.
To paraphrase Daniel Greenfield's "Schrodinger's Jihad," the great paradox of the War on Terror is that we are fighting an enemy that does not exist. We are told incessantly by political leaders, academic experts and the media that there is no such thing as Muslim terrorism. There may be a tiny minority of violent extremists, but they are only weeds, a tiny minority of no importance whatsoever. We are told that this tiny minority is no way representative of the world's billion and a half Muslims. We are told that Islam is a religion of peace and it absolutely against all these atrocities done by the tiny of weeds. Everything we have been told is obviously a lie. And the best evidence comes from the liars themselves. The media is howling that a bunch of cartoonists in Texas were irresponsible for sketching Islam's dead warlord because they should have known that Muslim terrorists would come to kill them for it. But if the media is right and Islam is a religion of peace, then why should they have anticipated a terrorist attack?
What keeps the lie alive is another paradox. Call it Schrödinger's Jihad. The more famous Schrödinger's Cat is a paradox in which a cat in a sealed box with poison that has a 50 percent chance of being released is in an indeterminate state. It is neither dead nor alive until someone opens the box. In Schrödinger's Jihad, the Muslim terrorist is in an indeterminate state until some Western observer opens the box, collapses his wave function and radicalizes him.
Every Muslim is both a peaceful spiritual person who is eager to embrace our way of life, and at the same time a violent killer who can be set off by the slightest offense. Like the cat in the box that is neither dead nor alive, he is both violent and peaceful, moderate and extremist, a solid citizen and a terrorist. He does not choose which of these to be or to become; we decide what he will be. The Jihadist paradox is that the Muslim terrorist is always defined by what we do, not by what he does. Islamic terrorism does not exist independently of the Western observer. It is not a Jihad with deep historical and theological roots within Islam, but a reaction to our interactions with Muslims.
Leaders believe that even talking about Islamic terrorism 'summons' them to being. By admitting the existence of Islamic terrorists, we 'radicalize' the Muslims and create terrorists who otherwise would not exist. The real threat is not from the terrorists, it is from the truth. When we tell the truth, people die. The truth turns Muslims into terrorists while the lies soothe them back into non-existence. Underneath all the academic terminology is the dream logic of wishful thinking. If we believe that Islam is a religion of peace, it will be a peaceful religion, and if we accept the reality that it is violent, then it will become violent. Islam does not define itself. We define it however we want. Our entire counterterrorism policy is based around the perverse ostrich belief that Islamic terrorism is a problem that we create by recognizing its existence. If we ignore it, it will go away.
The lies about Islam are sustained by a deep conviction among so-called liberals that the "Other" minorities are not real people with real beliefs and cultures, but victims in a game of power played out in the West. Islamic terrorism is just another step in the progressive pilgrim's progress. It's a problem that we caused and need to atone for in our cosmic karmic journey.
The Schrödinger's Jihad paradox has many other adjoining boxes. Some are filled with dictators and criminals. If the progressive observer can open the box and find the root cause, out comes a good person; if the right opens the box, then out will march the terrorists, drug dealers and warlords. The other side of the rhetoric about oppression and colonization is the conviction that those at the bottom do not have free will. If the mugger chooses to mug, rather than being driven to it by poverty, if Nazi Germany and the Soviet Union gleefully chose conquest instead of being forced to it by Western imperialism, and if the Muslim terrorist is not a helpless victim, but an abuser, then the moral imperative of the left's worldview collapses in a heap.
If Muslims are real people who are at least as capable of imperialism, racism, slavery and destroying the planet as any Westerner, and who have been doing all of these things a lot longer, then leftists would have to accept that they are tearing down the most progressive civilization on the planet on behalf of ridiculously reactionary civilizations.
The facts are crystal clear: Islam is the embodiment of imperialism and colonialism, by brutally implementing Arabization and Islamization of all the occupied territories from Morocco to North-Western China; Islam is the embodiment of racism, the way it treats the indigenous blacks and religious and ethnic minorities that have become an extinct species in their own territories; Islam is the embodiment of slavery ever in history (see: M A Khan, Islamic Jihad: A Legacy of forced conversion, Imperialism and Slavery in India. Willis, Slaves and Slavery in Muslim Africa. Fisher, Slavery in the History of Muslim Black Africa). Islam ran the wholesale slave-trade in Africa, and the data is horrible: for 25 million black slaves delivered to the markets, an estimated of about 120 million blacks were dead (Peter Hammond, Slavery, Terrorism and Islam: The Historical roots and contemporary Threats.). 80 million Hindus and Buddhists were butchered in India, Turkey, Afghanistan, and along the Silk Route. Slavery and slave trade is still practiced openly in Pakistan, Afghanistan, Saudi-Arabia, the Gulf States, Morocco and Mauritania.
One has always to recall that lies that are based on what we want to be true are the hardest to disprove. A lie that is tied into identity cannot be touched without destroying the entire identity of an individual or a movement. The lies about Islam run into the heart of what the left is. By destroying that which exists, they can bring their dreams to life. The dream is stronger than reality. The real animating force behind al-Qaeda was George W. Bush or Dick Cheney; the true power behind the Islamic Caliphate State is Pamela Geller or the Pentagon.
The Westerner opens the box and the Muslim terrorist comes out. When Western civilization as we know it is destroyed, then the left believes Muslim terrorism will end. Kill the observer and the cat never existed. Destroy the dreamer and the nightmare dies with him. The painful paradox is that the truth is more dangerous than the terrorists. Terrorists can kill the body, but truth can kill the dream.
Indeed, as George Orwell said: there are notions that are so foolish that only an intellectual will believe in them; and the further a society drifts from the truth, the more it will hate those who speak it. Therefore, in times when a lie becomes a norm, telling the truth is revolutionary. Vladimir Lenin has added: a lie told often enough becomes a truth. Accordingly, Joseph Geobbels declared: If you lie long enough and no one refutes it, eventually the lie will become accepted as truth. And Adolph Hitler summed it up: by means of shrewd lies, unremittingly repeated, it is possible to make people to believe that heaven is hell and hell is heaven. The greater the lie, the more readily it will be believed.
Even Salim Mansur, an honest and shrewd intellectual, uses Taqīyah or is in deep misunderstanding concerning Islam, or still carries water for Islam, claims, in his "A Ramadan Piece: The 'Other' Islam," there is no political Islam.
Abrahamic monotheism as represented in Judaism, Christianity, and Islam, precedes and stands apart from politics as an ethical vision that transcends history. It was a vision which invited people to embrace their common humanity as created and gifted by one omnipotent deity, and to follow a revealed code of ethics for righteous living, holding the promise of peace with an end to interminable conflicts that divided people into warring tribes.
This is totally mistaken. Contrary to his claim, Islam, unlike Judaism and Christianity is above all warlike and conflictual. Islam was founded explicitly as a political religion with the aim to "liberate" the world by the sword and to control it, and remains fundamentally so to this days. Islam is politics and motivates to achieve political means. There is nothing in Islam that is not explicitly political, with the core obligation to subjugate the world to the Sharī'ah. Moreover, the most salient characteristic of Islam today is still and very strongly tribal and clannish. All that is wrong with Islam is this strong sense and motivation of tribalism, as it contradicts all sorts of modernism and human endeavor of freedoms.
Contrary to Mansur's claim, Islam and reforms are totally incompatible. The Ottoman Empire did not engage in reformism and Europe's Reformation and Enlightenment did not signal any mirror for the Islamic world to follow this direction. The ottoman Tandhīmāt, were not reforms but 'arrangements,' and all failed. Islam before, the Ottomans and Islam after was intrinsically opposed to modern world, and have shown no readiness to follow in the footsteps of the West.
Mansur claims there is the "other" Islam, and that Dīn al-Fitrah, mentioned in Sûrat al-Rûm (30:30) is only of man to know his Creator. However, there is no 'other' Islam, written, or recorded, taught or followed, except for the official, the Sharī'ah.
Mansur brings the 1976 Commentary article, "The Return of Islam" by Bernard Lewis, to declare that the title of the essay was unfortunate and misleading; there was no "return of Islam" for Muslims, since at no point in Islamic or Muslim history had Islam been missing, or dormant. Mansur is right in this, however he continues the Taqīyah or obfuscation by claiming it was the return of only political Islam, or Islamism.
This differentiation as if "Islamic" is good and moderate, and devoted to world peace while Islamist is bad and terrorist and therefore does not belong to Islam, is non-existent and it has no corroborations in Islamic Scriptures. There is only one Islam, and it is warmongering and it is political. Mansur also suffers in Lewis' words the "inability to recognize the importance of the factor of religion in the current affairs of the Muslim world… Islam was associated with power from the very beginning."
Mansur claim Wahhabism, Khomeinism, Ikhwanism and their derivatives have no answer for Muslims on how to make their historic transition into the modern world, and the modern world until its civilized inhabitants, including Muslims, will obliterate them and political Islam. However, the origins of political Islam is from the first day Muhammad preached for the new religion. They arise from the 'revelations' of the Qur'an itself, to embark on wars of Jihad conquest, and to rule the world as the only legitimate religion.
Just another word for Ramadan. In Judeu-Christian mind it is a month of festival, of celebration, a religious month where the believer devotes himself to his Allah in prayer and love with peacefulness. However, this is another example of how Islam is different and above all 100 percent political even more than religious. Ramadan is also called Shahr al-Jihād, the month of Jihad, in which Islam has won many wars against the Kuffār. The most important one was the Battle of Badr, in March 624, the first war Muhammad won against his enemy which marked a historic turning point in the rise of Islam.
The Muslims believe they are blessed in this month to overpower their enemies, and it is Allah's will they win over and subdue the infidels. Therefore they have a deep religious incentive to fight the infidels with astounding success. One has just to summarize the long list of Jihad violent acts of terrorism during Ramadan every year.
For this year here are the powerful terrorism acts: June 27, four homicide bombings in Mukalla, Yemen. June 27, four homicide bombing along with other many attacks against Christians in Lebanon. June 28, three homicide bombings in Istanbul Attaturk airport. July 1, homicide attack in Dhaka, Bangladesh. July 2multiple homicide bombings in Baghdad, Iraq. July 4, homicide attack in Malaysian nightclub. July 4, three separate homicide bombings in Saudi-Arabia.
An important saying related to Muhammad is: "when I come to win over my enemies I frighten and terrorize them forty days before I fight them in the battleground." This strategy was adopted in many wars by Muslim leaders along history. However, it took the Free World too long to recognize the menace and to organize adequate policies. The problem is that Islam uses three different strategies at the same time that intended to achieve gains in different fronts: the violent terrorist arm of Jihad, mainly in the failed third world; the diplomatic arm of Da'wah, to deceive and mislead the prosperous first world; and the social-economic arm of Hijrah, to win over by demography and birth-rate. By that, Islam is a political religion that makes the attainment of political goals a religious duty.
The Free World suffers from mental blindness and amnesia about who the enemy is, but much worse, it has also forgotten who we are and what the hazards we face are. One example of how the Free World articulates its policy of denial has to do with sexual assaults and rapes. A question: what happened after the mass-rape in Germany and other states during Silvester? Answer: nothing. Question: how many rapist went to jail? Answer: none. Question: what was the media's role in this denial? Answer: 100 percent. There is a huge unprecedented rapes plague, sexual assaults and public molestation in Europe, and they are multiplying faster than tornado and effecting all the society's branches. This horrific nightmare is one of the well-known deep-used Islamic systematic conquests during its entire history.
Now, why Europe does not to solve these most despised crimes? Don't they care about their women? Or they do believe that Muslim deserve treating differently? Well, the answer is found in Western intimidations and confusion about this phenomenon they don't understand. For that, they have introduced new sophisticated inventions, and Scandinavia is leading. Instead of fighting the rapists and send them to prison for a long period of time, instead of acting new laws to answer this abhor reality, Scandinavia authorities are evading it. Sweden's police chief has announced the new brilliant sophisticated weapon: women are encouraged to wear wristbands reading in Swedish: "Don't touch me". "By wearing these wristbands," Sweden's police chief said, "young women will be able to make a stand." Peoples of the world, do you see how much this is an effective weapon? The Emperor's New Clothes at their best. Applauses are welcome.
To add to this infantile, insane and bitter joke, a woman-Minister of the Norwegian Government has suggested a solution to end this plague by exposing another sophisticated weapon: Young Norwegian women are advised not to walk alone in the streets of their own country. Great. These solutions are so successful so that we don't hear of sexual assaults and rapes in Scandinavia any longer. In the words of Aldous Huxley, facts do not cease to exist simply because they are ignored.
Indeed, here are the brilliant words of Karl Popper, to deeply learn and apply: If we extend unlimited tolerance even to those who are intolerant, if we are not prepared to defend a tolerant society against the onslaught of the intolerant, then the tolerant will be destroyed, and tolerance with them… We should therefore claim, in the name of tolerance, the right not to tolerate the intolerant.
As Albert Einstein said: the world will not be destroyed by those who do evil, but by those who watch them without doing anything. In Edmund Burke's version: all that it takes for evil to triumph is for the good men to do nothing. Therefore, according to Thomas Jefferson, the price of freedom is eternal vigilance. To that George Washington added: If freedom of speech is taken away then dumb and silent we may be led like sheep to the slaughter. Sometimes the first duty of intelligent men is the restatement of the obvious, according to George Orwell, and James Baldwin added: it is certain, that ignorance allied with power is the most ferocious enemy justice can have.
It was Viktor Orban, Prime Minister of Hungary, to reflect European reality: The face of European civilization… will never again be what it is now. There is no way back from a multicultural Europe. Neither to a Christian Europe, nor to the world of national cultures. On the issue of the mass Islamic immigration to Europe, which is totally political and has nothing to do with welfare, Orban said: The proposal from the European Commission is absurd, bordering on insanity. It is an incentive for human traffickers and will simply tell people: yes, try to cross the Mediterranean at all costs.
It was Sun Tzu who claimed: when you welcome your enemy into your camp, you cannot complain about being destroyed. To that John Howard, former Australian Prime Minister said: once a country allows its foreign policy to be determined by terrorism it has given the game away. Accordingly, Wolfgang von Goethe said: there is nothing more frightful than ignorance in action. If a nation expects to be ignorant and free in a state of civilization, it expects what never was and never will be. These are the words of Thomas Jefferson, and Robert A. Heinlein summed it up: a generation which ignores history has no past; and no future.
Following Newt Gingrich: after Sept. 11, 2001, President Bush told a joint session of Congress: "Our war on terror begins with al-Qaeda, but it does not end there. It will not end until every terrorist group of global reach has been found, stopped and defeated." However, the US has clearly failed to meet that goal.
Confronted with the atrocities in Paris, French Prime Minister, Manuel Valls, told his people on Jan. 10. 2015 that they were at war: "It is a war against terrorism, against jihadism, against radical Islam, against everything that is aimed at breaking fraternity, freedom, solidarity." Yet France, like the US, doesn't have a strategy for victory.
It has become a horrific apologetic reaction of senior Western politicians who immediately claim that the Islamic Jihadist terror attacks have nothing to do with Islam. When American citizen are killed abroad by Islamic terrorism the typical U.S. State Department declaration is that they have "senselessly murdered." Is it? American presidential candidate, Hillary Clinton, stated in November 2015: "Let's be clear: Islam is not our adversary. Muslims are peaceful and tolerant people and have nothing whatsoever to do with terrorism." Really?
The failure to protect Western citizens from Islamic Jihadist violence is one of the greatest betrayals in history. Daniel Greenfield noted: the fear of being accused as "Islamophobic" has become the Western greatest existential threat. Moreover, false claims of Muslim victimhood protect Muslim terrorists such as Omar Mateen:
"Muslims are not part of the coalition of the oppressed, but of the oppressors. The sooner we recognize that, the sooner we can deal stop Islamic terrorism and protect the victims of Muslim terrorists. Muslim privilege killed 49 people in Orlando. How many people will it kill next week or next month? How many will it kill in the next decade or the next century? The Muslim genocide of non-Muslims is already happening in Syria and Iraq. Islam has a long genocidal history. And if we continue to confuse the oppressors and the oppressed, the next genocide we fail to stop may be our own."
On Feb. 22, 1946, U.S. attaché to Moscow George Kennan sent what became known as the "Long Telegram," in which he outlined the nature of Soviet Union communism with clarity and force. His analysis shaped much of the American transition to a policy of containing the Soviet Union. It is a tragedy that the US has not learned the Islamic treat properly and do not issue an equivalent "Long Telegram" about Islam.
Women in leadership 'must be the norm'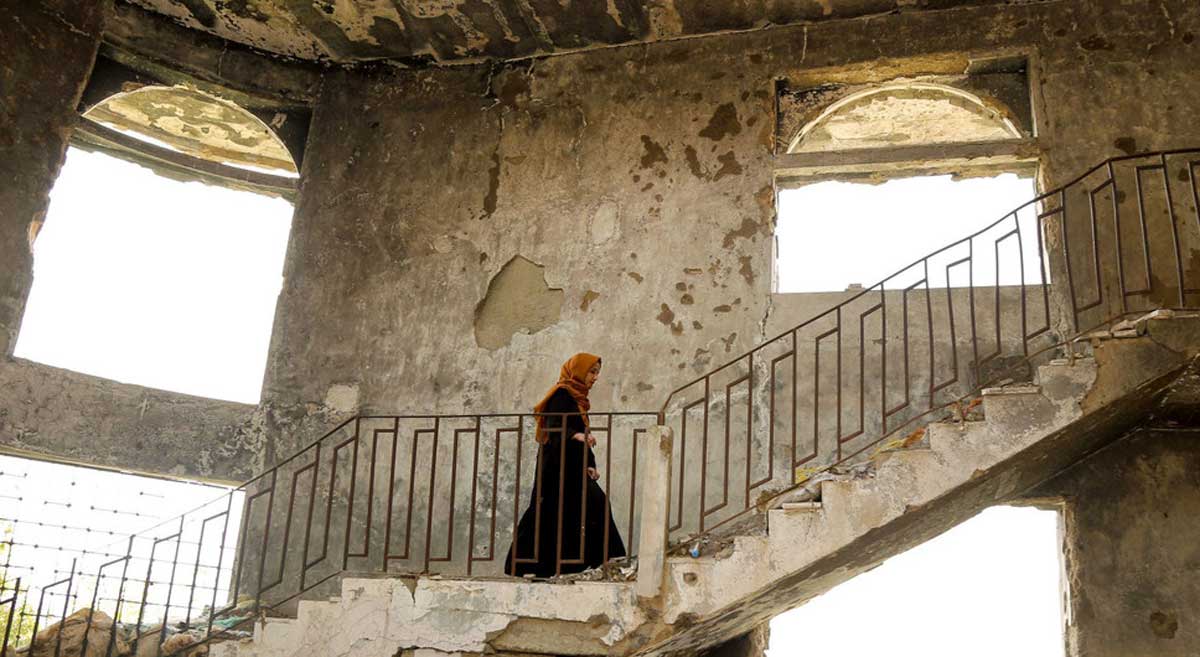 We can no longer exclude half of humanity from international peace and security matters, the UN chief told the Security Council on Thursday, emphasizing the need to fully address the challenges and gaps that continue to prevent women having an equal say.
"Today, women's leadership is a cause. Tomorrow, it must be the norm", Secretary-General António Guterres told the meeting, covering landmark resolution 1325 on Women, Peace and Security.
Frontline women
Having just visited the photo exhibition, In their Hands: Women Taking Ownership of Peace – a collection of inspiring stories of women around the world seen through the lenses of women photographers – he told ambassadors that the exhibit brings to "vivid life" their dedication to "the most important and consequential cause of all, peace".
"From the safety of this chamber, we discuss and debate pathways of peace for countries around the world", said the UN chief. "But the women portrayed in the exhibition are on the front lines of the fight for peace".
He called them peacebuilders, changemakers and human rights leaders, and described their work mediating and negotiating with armed groups; implementing peace agreements; pushing for peaceful transitions; and fighting for women's rights and social cohesion throughout their communities.
Yet, he pointed out, "women remain on the periphery of formal peace processes, and they're largely excluded from rooms where decisions are made".
Disheartening trend
Citing rising rates of violence and misogyny; the extreme under-representation of women in decision-making positions; and a myriad of challenges faced by those in conflict, the top UN official observed that the power imbalance between men and women remains "the most stubborn and persistent of all inequalities".
"In every humanitarian emergency, the clock on women's rights has not stopped. It's moving backwards", he said regretfully.
In Ethiopia, women have been victims of sexual violence; in Yemen, excluded from political processes by the warring parties; in Afghanistan, undergoing a rapid reversal of the rights they had achieved in recent decades; and in Mali, after two coups in nine months, "the space for women's rights is not just shrinking, but closing", Mr. Guterres said.
'Fast-track women'
The UN chief stressed: "We need to fight back, and turn the clock forward for every woman and girl" – the commitment outlined in Our Common Agenda and Call to Action on Human Rights.
"Increasing women's representation and leadership across every aspect of the UN's peace activities is critical to improving the delivery of our mandate and better representing the communities we serve", he said.
But Council's support is needed for partnerships, protection and participation.
Women leaders and their networks must be supported to meaningfully engage in peace and political processes, he explained.
Secondly, women human rights defenders and activists must be protected as they carry out their essential work.
And finally, women's "full, equal and meaningful participation" must be supported in peace talks, peacebuilding, and political systems as countries transition to peace, he said.
"We need full gender parity", underscored the UN chief. "We know it can be done".
Advancing women's rights
Women should not have to accept reversals of their rights in countries in conflict, or anywhere else.
Mr. Guterres said that the UN will double down on "truly inclusive peacemaking" and put women's participation and rights "at the centre of everything we do – everywhere we do it".
The best way to build peace is through inclusion, and to honour the commitment and bravery of women peacemakers we must "open doors to their meaningful participation".
"Let's turn the clock forward on women's rights and give half of humanity the opportunity to build the peace we all seek", concluded the Secretary-General.
Time to say 'enough'
To create a tangible difference in the lives of women and girls, UN Women Executive Director, Sima Bahous, highlighted the need for governments and the Security Council "to step up" to address the way we confront peace and security issues.
For too long violence has targeted females and their rights; and women continue to be marginalized and excluded "in those very places where they can drive change", she told the Council.
"Surely the time has come to say enough", she said.
Open doors to women
While acknowledging a "glimmer of light" resulting from the passage of the original resolution, Ms. Bahous said that while not enough, it must be used in the fight for women's equality.
Noting that vast military spending has been "in bitter contrast" to limited investments in other areas, she advocated for curbing military spending and expressed hope that delegates "share my sense of urgency" on the issue, which impacts other priorities, including women's rights.
The UN Women chief noted that increased participation, combined with curbing the sale of arms in post-conflict settings, significantly reduces the risk of backsliding.
She reminded ambassadors that while "equal nations are more peaceful nations", equality requires higher levels of support for healthcare and related services.
Moreover, Ms. Bahous regretted that women's organizations are poorly funded, noting that without the necessary financial resources, they cannot effectively carry out their work.
Turning to Afghanistan, she shone a light on the women who had collaborated with the UN and whose lives are now in danger, advocating for doors to be opened wider, to women asylum seekers.
Women at the stakeout
Subsequently, former Afghan women politicians took to the Security Council stakeout to ask the international community to pressure the Taliban "to put their words in action" and fulfill their promises made in 2019 in Qatar including supporting girls' education and women's rights.
"The reason we are here today is to meet with different Member States and ask them to regard women and human rights in Afghanistan as a matter of national security of their own countries, because it's not just a political or social issue but it's a matter of security", said Fawzia Koofi, former Peace Negotiator and first woman Deputy Speaker of Afghan Parliament.
Former Afghan Parliamentarian and Chairperson of the House Standing Committee for Human Rights, Civil Society and Women Affairs, Naheed Fareed, questioned whether the world wanted to "register in history" their recognition of "a de facto structure that is in place in Afghanistan", to represent Afghan women, their dignity and desires. "From my point of view, they don't", she told reporters.
Gender Mainstreaming and the Development of three Models
The field of gender mainstreaming plays a central role in the debate of critical feminist International Relations (IR) theorists. Reading the influential work of Enloe 2014 regarding the locations and the roles of women in the subject of IR brings women into the central discussion of international studies. However, some of the feminist IR scholars defy the negligible participation of women in international political theory and practice.
The main aim of gender mainstreaming is to achieve gender equity in all spheres of life (social, political, economic), without any doubt that gender mainstreaming has had a central role in pushing the strategy of realising gender equity since the concept's inception. However, feminist IR scholarship admits that it is not the best approach, or in other words, the right pathway concerning feminist struggle. There are many different approaches and mechanisms in which such dissatisfaction is conveyed; nonetheless, at the axis of Postcolonial Feminist scholars debate, gender main streaming depoliticises the concerns of feminist scholars. Feminist studies show that theoretically, the change of structuring of gender equity determinations from women to gender in gender mainstreaming perhaps contradicted achievements made to bring women from the periphery to the centre of Feminist IR.
The emergence of Models in Development:
Discussion asking to what extent women have been benefited (or not) from the developmenthas given rise to the following three models. These approaches show how men and women are affected in different ways because of the development of how the lives of women, in particular, are affected.
Women in Development (WID):
By the 1970s, the reality that women were subjugated and left far behind in the process of development became clear and widely recognised. In some areas, this recognition even acknowledged development has further worsened the status of women, for example, the exclusion of women from the main development projects. The Women in Development (WID) approach proposed the inclusion of women into programs related to development. WID was a successful initiative that strengthened the consideration of women as an integral part of society. The decade of 1975 to 1985 was even declared the decade of women. However, this approach was problematic, as WID did not focus on structural changes in social and economic systems, which were necessary for discussion. Furthermore, this approach was not enough to bring women to the mainstream of development successfully.
Women and Development (WAD):
Thisapproach was critical and arose in the late 1970s using Marxist feminist (critical) thoughts. As its nature, the Women and Development (WAD) approach criticised WID because of an increasing gap between men and women. According to WAD, the idea of women's inclusion was wrong because women already contributed substantially to society. Yet, they were not receiving the benefits of their contributions, and WID further contributed to global inequalities. The main rationale of WAD was to increase interactions between men and women rather than just implementing strategies of women's inclusion. Besides, WAD considered the class system and unequal distribution of resources to be primary problems, as it's women and men who suffer from the current system. On a theoretical level, WAD strongly endorsed changes to the class system; however, it proved impractical as it ignored the reason for patriarchy and failed to answer the social relationships between men and women.
Gender and Development (GAD):
In the 1980s, further reflection on development approaches started the debate of Gender and Development (GAD). As GAD followed and learned from the weaknesses and failures of WID and WAD, it was a more comprehensive approach. GAD paid particular attention to social and gender relations and divisions of labour in society. The GAD approach strove to provide further rise to women's voices while simultaneously emphasising women's productive and reproductive roles, contending taking care of children is a state responsibility. As a result of GAD, in 1996, the Zambian government changed their department of WID to the Gender and Development Division (GADD). These changes made it easier for women to raise their voices more constructively in an African country. Gender development is a continuous, current phenomenon. Women have choices today that they did not have in prior or even the last generation.
The main point is that instead of discussing whether to mainstream gender or not, it needs to be discussed how it can happen in a better way. Gender mainstreaming is considered a theory of change in GAD.
The above discussion has offered an overview of how gender mainstreaming's theoretical approaches and expectations have met with the praxis; however, some scholars critique the concept of depoliticising and diluting equality struggles. These considerations are also worth inquiry and, accordingly, are discussed below.
KP's Education Reforms – Heading Towards Right Path
The first word revealed in the holy Quran was "Iqra" which means "to read". This first verse of Holy Quran shows us the importance of pen, greatness of knowledge and importance of education in Islam. Article 25-A of Pakistan's constitution obliges the state to provide free and compulsory education to all children between the ages of five and sixteen. Education is the reason behind rise and fall of any nation. After the 18th amendment, on April 19th 2010, the education sector was assigned to the provinces, with a hope that provinces would focus on providing quality education, as previously; there was a lack of comprehensive planning and strategy in this sector.
During its second stint in KP, PTI-led government declared an education emergency in the province. As part of election manifesto, PM Imran Khan reiterated his firm resolve to upgrade education system across KP. Consequently, during past three years, KP government has focused on the neglected education sector and introduced various revolutionary steps to improve the quality of education.
The provincial government is spending heavily on building infrastructure and basic facilities. The number of non-functional schools have been reduced massively due to effective policies. A real time focus is given to the lack of facilities like boundary walls, water supply, electricity, and toilets. To get rid of load shedding issues, the government installed thousands of solar panels in schools to have an un-interrupted supply of electricity at daytime. Simultaneously, increased annual budget for education.
The present age is known as an era of Information Technology (IT) and a nation cannot progress without making full use of it. Therefore, the provincial government has established thousands of state of the art IT labs across KP. It is pertinent to mention here that Microsoft has also endorsed this effort and offered to train above 15000 IT teachers with free certification.
The major five-year revolutionary educational reform plan (2019-2023) was brought by department of Elementary and Secondary Education as a flagship project of KP government in this tenure. The four core aspects of this innovative plan includes teachers' training, curriculum reforms, establishment and up-gradation of schools and the appointment of new teaching staff.
In order to reduce teacher to student ratio it has been decided to hire 65,000 new teachers well versed with modern education techniques, including 11,000 primary teachers under this five years' plan. So far, more than 40,000 teachers have been recruited on merit bases through NTS. After the merger of tribal districts in KP, the education Ministry has approved a handsome amount for the restructuring the current education system. In order to modernize the current education system, KP government has established 138 Data Collection Monitoring Assistants (DCMAs) in tribal districts.
Taleemi Islahi Jirga (TIJs) are converted into Parent-Teacher Councils (PTCs) and connected them with education ministry with an aim to keep a check and balance. Government has introduced a new concept of school leaders and aims to train about 3,000 leaders who will be responsible for monitoring the classrooms, lesson management, implementation, and daily school life.
The process of expanding teachers' training program to all districts of the province is also in process. Furthermore, the education department has almost completed its working on the development of high-quality script lessons for different subjects. Textbooks for classes 1 to 10, will also be revised according to modern standards by 2023.
Another milestone achieved by KP government is the establishment of Independent Monitoring Unit (IMU). This vigilant monitoring system has reduced teachers' absenteeism by 17% to 20%. It also constantly collects reliable data which is helpful for realistic planning.
Previously, teachers used to take salaries without performing any duties; however, with the advent of biometric attendance system, those ghost servants have been captured. Enrollment drives have been organized every year. Government is giving free books to the children including drawing and coloring books to enhance their creative thinking. Government is also stressing on female education through its new policy of building classrooms with a ratio of 2 for female and 1 for male.
To impart the true teachings of Islam, Quranic education and Nazira is made compulsory up to class 12th. In a refreshing development, students of private schools are migrating to government schools due to student-friendly policies.
Nevertheless, there is room for improvement in the education sector like linking promotions of teaching and administrative staff with performance. Government teachers should be made bound to enroll their children in public sector. The concept of uniform curriculum will create national thinking. Another important aspect which needs attention is to address the growing role of tuition and coaching centers. Technical education should also be focused from the base. Experiences of others successful educational models like Finland model may be studied to improve the sector.