The War of Civilizations: Back to the Future (B)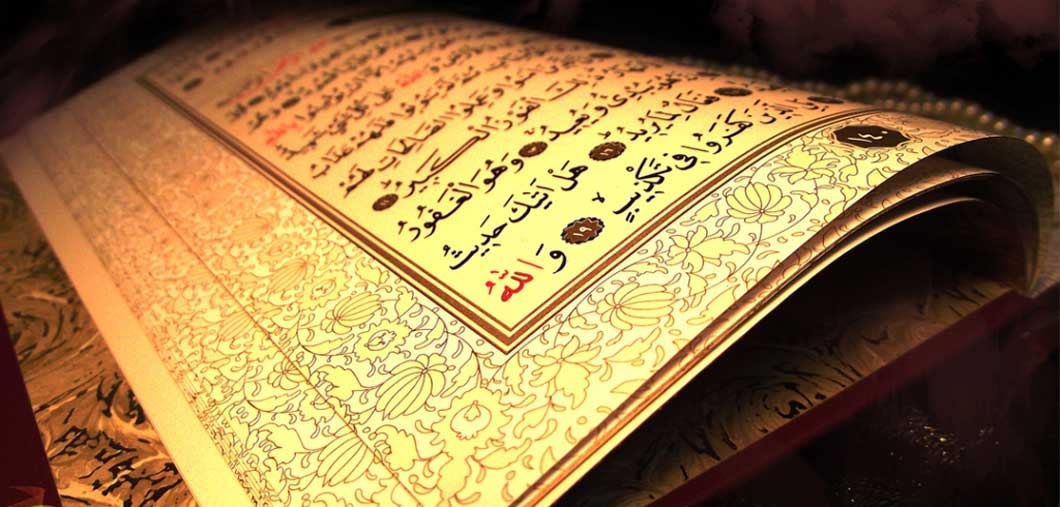 There is also a confusing reality: the free world cannot comprehend culturally and internalize politically the contemporary Arab-Islamic strategy, just because we are encountered by their personality paradox with its contradictory faces: on the one hand, a sense of inferiority, flattering and victimology, and an externalized brutal aggressiveness, on the other.
Two Arab sayings represent accurately this double-faced behavior, the duality of Arab-Islamic aggressiveness as compared to their perceived victimhood: a) Darabni wabaka' sabakani washtka (he hit and cried out, he overtook me and grumbled); b) Bûs Yad 'Adûwak Idha Kāna Akwa Minak wa-Iqta'a Yadu Lamma Takûn Aqwa Minhu (Kiss the hand of your enemy when he is stronger than you, and cut it off when you become stronger). If we understand, better internalize, these two proverbs, we have a good starter to understand Arab-Islamic political culture.
Why do so many people pretend not to know what they should know about Islam and its unique role in the world terrorism and violence today? Why do so many smear those who speak the truth about this religion and its devout followers? Why do so many ignore the fact that although other religions involve barbaric commandments, none motivates large numbers of its followers to commit atrocities the way Islam does today? We can only speculate on this count. However, just as we have a moral responsibility not only to judge Nazism and its practitioners as evil, and also to judge those who whitewash them as evil; so too we have a moral responsibility not only to judge Islam and its serious cruel practitioners as evil. People who knowingly whitewash evil are by that fact and to that extent evil.
To paraphrase Daniel Greenfield's "Schrodinger's Jihad," the great paradox of the War on Terror is that we are fighting an enemy that does not exist. We are told incessantly by political leaders, academic experts and the media that there is no such thing as Muslim terrorism. There may be a tiny minority of violent extremists, but they are only weeds, a tiny minority of no importance whatsoever. We are told that this tiny minority is no way representative of the world's billion and a half Muslims. We are told that Islam is a religion of peace and it absolutely against all these atrocities done by the tiny of weeds. Everything we have been told is obviously a lie. And the best evidence comes from the liars themselves. The media is howling that a bunch of cartoonists in Texas were irresponsible for sketching Islam's dead warlord because they should have known that Muslim terrorists would come to kill them for it. But if the media is right and Islam is a religion of peace, then why should they have anticipated a terrorist attack?
What keeps the lie alive is another paradox. Call it Schrödinger's Jihad. The more famous Schrödinger's Cat is a paradox in which a cat in a sealed box with poison that has a 50 percent chance of being released is in an indeterminate state. It is neither dead nor alive until someone opens the box. In Schrödinger's Jihad, the Muslim terrorist is in an indeterminate state until some Western observer opens the box, collapses his wave function and radicalizes him.
Every Muslim is both a peaceful spiritual person who is eager to embrace our way of life, and at the same time a violent killer who can be set off by the slightest offense. Like the cat in the box that is neither dead nor alive, he is both violent and peaceful, moderate and extremist, a solid citizen and a terrorist. He does not choose which of these to be or to become; we decide what he will be. The Jihadist paradox is that the Muslim terrorist is always defined by what we do, not by what he does. Islamic terrorism does not exist independently of the Western observer. It is not a Jihad with deep historical and theological roots within Islam, but a reaction to our interactions with Muslims.
Leaders believe that even talking about Islamic terrorism 'summons' them to being. By admitting the existence of Islamic terrorists, we 'radicalize' the Muslims and create terrorists who otherwise would not exist. The real threat is not from the terrorists, it is from the truth. When we tell the truth, people die. The truth turns Muslims into terrorists while the lies soothe them back into non-existence. Underneath all the academic terminology is the dream logic of wishful thinking. If we believe that Islam is a religion of peace, it will be a peaceful religion, and if we accept the reality that it is violent, then it will become violent. Islam does not define itself. We define it however we want. Our entire counterterrorism policy is based around the perverse ostrich belief that Islamic terrorism is a problem that we create by recognizing its existence. If we ignore it, it will go away.
The lies about Islam are sustained by a deep conviction among so-called liberals that the "Other" minorities are not real people with real beliefs and cultures, but victims in a game of power played out in the West. Islamic terrorism is just another step in the progressive pilgrim's progress. It's a problem that we caused and need to atone for in our cosmic karmic journey.
The Schrödinger's Jihad paradox has many other adjoining boxes. Some are filled with dictators and criminals. If the progressive observer can open the box and find the root cause, out comes a good person; if the right opens the box, then out will march the terrorists, drug dealers and warlords. The other side of the rhetoric about oppression and colonization is the conviction that those at the bottom do not have free will. If the mugger chooses to mug, rather than being driven to it by poverty, if Nazi Germany and the Soviet Union gleefully chose conquest instead of being forced to it by Western imperialism, and if the Muslim terrorist is not a helpless victim, but an abuser, then the moral imperative of the left's worldview collapses in a heap.
If Muslims are real people who are at least as capable of imperialism, racism, slavery and destroying the planet as any Westerner, and who have been doing all of these things a lot longer, then leftists would have to accept that they are tearing down the most progressive civilization on the planet on behalf of ridiculously reactionary civilizations.
The facts are crystal clear: Islam is the embodiment of imperialism and colonialism, by brutally implementing Arabization and Islamization of all the occupied territories from Morocco to North-Western China; Islam is the embodiment of racism, the way it treats the indigenous blacks and religious and ethnic minorities that have become an extinct species in their own territories; Islam is the embodiment of slavery ever in history (see: M A Khan, Islamic Jihad: A Legacy of forced conversion, Imperialism and Slavery in India. Willis, Slaves and Slavery in Muslim Africa. Fisher, Slavery in the History of Muslim Black Africa). Islam ran the wholesale slave-trade in Africa, and the data is horrible: for 25 million black slaves delivered to the markets, an estimated of about 120 million blacks were dead (Peter Hammond, Slavery, Terrorism and Islam: The Historical roots and contemporary Threats.). 80 million Hindus and Buddhists were butchered in India, Turkey, Afghanistan, and along the Silk Route. Slavery and slave trade is still practiced openly in Pakistan, Afghanistan, Saudi-Arabia, the Gulf States, Morocco and Mauritania.
One has always to recall that lies that are based on what we want to be true are the hardest to disprove. A lie that is tied into identity cannot be touched without destroying the entire identity of an individual or a movement. The lies about Islam run into the heart of what the left is. By destroying that which exists, they can bring their dreams to life. The dream is stronger than reality. The real animating force behind al-Qaeda was George W. Bush or Dick Cheney; the true power behind the Islamic Caliphate State is Pamela Geller or the Pentagon.
The Westerner opens the box and the Muslim terrorist comes out. When Western civilization as we know it is destroyed, then the left believes Muslim terrorism will end. Kill the observer and the cat never existed. Destroy the dreamer and the nightmare dies with him. The painful paradox is that the truth is more dangerous than the terrorists. Terrorists can kill the body, but truth can kill the dream.
Indeed, as George Orwell said: there are notions that are so foolish that only an intellectual will believe in them; and the further a society drifts from the truth, the more it will hate those who speak it. Therefore, in times when a lie becomes a norm, telling the truth is revolutionary. Vladimir Lenin has added: a lie told often enough becomes a truth. Accordingly, Joseph Geobbels declared: If you lie long enough and no one refutes it, eventually the lie will become accepted as truth. And Adolph Hitler summed it up: by means of shrewd lies, unremittingly repeated, it is possible to make people to believe that heaven is hell and hell is heaven. The greater the lie, the more readily it will be believed.
Even Salim Mansur, an honest and shrewd intellectual, uses Taqīyah or is in deep misunderstanding concerning Islam, or still carries water for Islam, claims, in his "A Ramadan Piece: The 'Other' Islam," there is no political Islam.
Abrahamic monotheism as represented in Judaism, Christianity, and Islam, precedes and stands apart from politics as an ethical vision that transcends history. It was a vision which invited people to embrace their common humanity as created and gifted by one omnipotent deity, and to follow a revealed code of ethics for righteous living, holding the promise of peace with an end to interminable conflicts that divided people into warring tribes.
This is totally mistaken. Contrary to his claim, Islam, unlike Judaism and Christianity is above all warlike and conflictual. Islam was founded explicitly as a political religion with the aim to "liberate" the world by the sword and to control it, and remains fundamentally so to this days. Islam is politics and motivates to achieve political means. There is nothing in Islam that is not explicitly political, with the core obligation to subjugate the world to the Sharī'ah. Moreover, the most salient characteristic of Islam today is still and very strongly tribal and clannish. All that is wrong with Islam is this strong sense and motivation of tribalism, as it contradicts all sorts of modernism and human endeavor of freedoms.
Contrary to Mansur's claim, Islam and reforms are totally incompatible. The Ottoman Empire did not engage in reformism and Europe's Reformation and Enlightenment did not signal any mirror for the Islamic world to follow this direction. The ottoman Tandhīmāt, were not reforms but 'arrangements,' and all failed. Islam before, the Ottomans and Islam after was intrinsically opposed to modern world, and have shown no readiness to follow in the footsteps of the West.
Mansur claims there is the "other" Islam, and that Dīn al-Fitrah, mentioned in Sûrat al-Rûm (30:30) is only of man to know his Creator. However, there is no 'other' Islam, written, or recorded, taught or followed, except for the official, the Sharī'ah.
Mansur brings the 1976 Commentary article, "The Return of Islam" by Bernard Lewis, to declare that the title of the essay was unfortunate and misleading; there was no "return of Islam" for Muslims, since at no point in Islamic or Muslim history had Islam been missing, or dormant. Mansur is right in this, however he continues the Taqīyah or obfuscation by claiming it was the return of only political Islam, or Islamism.
This differentiation as if "Islamic" is good and moderate, and devoted to world peace while Islamist is bad and terrorist and therefore does not belong to Islam, is non-existent and it has no corroborations in Islamic Scriptures. There is only one Islam, and it is warmongering and it is political. Mansur also suffers in Lewis' words the "inability to recognize the importance of the factor of religion in the current affairs of the Muslim world… Islam was associated with power from the very beginning."
Mansur claim Wahhabism, Khomeinism, Ikhwanism and their derivatives have no answer for Muslims on how to make their historic transition into the modern world, and the modern world until its civilized inhabitants, including Muslims, will obliterate them and political Islam. However, the origins of political Islam is from the first day Muhammad preached for the new religion. They arise from the 'revelations' of the Qur'an itself, to embark on wars of Jihad conquest, and to rule the world as the only legitimate religion.
Just another word for Ramadan. In Judeu-Christian mind it is a month of festival, of celebration, a religious month where the believer devotes himself to his Allah in prayer and love with peacefulness. However, this is another example of how Islam is different and above all 100 percent political even more than religious. Ramadan is also called Shahr al-Jihād, the month of Jihad, in which Islam has won many wars against the Kuffār. The most important one was the Battle of Badr, in March 624, the first war Muhammad won against his enemy which marked a historic turning point in the rise of Islam.
The Muslims believe they are blessed in this month to overpower their enemies, and it is Allah's will they win over and subdue the infidels. Therefore they have a deep religious incentive to fight the infidels with astounding success. One has just to summarize the long list of Jihad violent acts of terrorism during Ramadan every year.
For this year here are the powerful terrorism acts: June 27, four homicide bombings in Mukalla, Yemen. June 27, four homicide bombing along with other many attacks against Christians in Lebanon. June 28, three homicide bombings in Istanbul Attaturk airport. July 1, homicide attack in Dhaka, Bangladesh. July 2multiple homicide bombings in Baghdad, Iraq. July 4, homicide attack in Malaysian nightclub. July 4, three separate homicide bombings in Saudi-Arabia.
An important saying related to Muhammad is: "when I come to win over my enemies I frighten and terrorize them forty days before I fight them in the battleground." This strategy was adopted in many wars by Muslim leaders along history. However, it took the Free World too long to recognize the menace and to organize adequate policies. The problem is that Islam uses three different strategies at the same time that intended to achieve gains in different fronts: the violent terrorist arm of Jihad, mainly in the failed third world; the diplomatic arm of Da'wah, to deceive and mislead the prosperous first world; and the social-economic arm of Hijrah, to win over by demography and birth-rate. By that, Islam is a political religion that makes the attainment of political goals a religious duty.
The Free World suffers from mental blindness and amnesia about who the enemy is, but much worse, it has also forgotten who we are and what the hazards we face are. One example of how the Free World articulates its policy of denial has to do with sexual assaults and rapes. A question: what happened after the mass-rape in Germany and other states during Silvester? Answer: nothing. Question: how many rapist went to jail? Answer: none. Question: what was the media's role in this denial? Answer: 100 percent. There is a huge unprecedented rapes plague, sexual assaults and public molestation in Europe, and they are multiplying faster than tornado and effecting all the society's branches. This horrific nightmare is one of the well-known deep-used Islamic systematic conquests during its entire history.
Now, why Europe does not to solve these most despised crimes? Don't they care about their women? Or they do believe that Muslim deserve treating differently? Well, the answer is found in Western intimidations and confusion about this phenomenon they don't understand. For that, they have introduced new sophisticated inventions, and Scandinavia is leading. Instead of fighting the rapists and send them to prison for a long period of time, instead of acting new laws to answer this abhor reality, Scandinavia authorities are evading it. Sweden's police chief has announced the new brilliant sophisticated weapon: women are encouraged to wear wristbands reading in Swedish: "Don't touch me". "By wearing these wristbands," Sweden's police chief said, "young women will be able to make a stand." Peoples of the world, do you see how much this is an effective weapon? The Emperor's New Clothes at their best. Applauses are welcome.
To add to this infantile, insane and bitter joke, a woman-Minister of the Norwegian Government has suggested a solution to end this plague by exposing another sophisticated weapon: Young Norwegian women are advised not to walk alone in the streets of their own country. Great. These solutions are so successful so that we don't hear of sexual assaults and rapes in Scandinavia any longer. In the words of Aldous Huxley, facts do not cease to exist simply because they are ignored.
Indeed, here are the brilliant words of Karl Popper, to deeply learn and apply: If we extend unlimited tolerance even to those who are intolerant, if we are not prepared to defend a tolerant society against the onslaught of the intolerant, then the tolerant will be destroyed, and tolerance with them… We should therefore claim, in the name of tolerance, the right not to tolerate the intolerant.
As Albert Einstein said: the world will not be destroyed by those who do evil, but by those who watch them without doing anything. In Edmund Burke's version: all that it takes for evil to triumph is for the good men to do nothing. Therefore, according to Thomas Jefferson, the price of freedom is eternal vigilance. To that George Washington added: If freedom of speech is taken away then dumb and silent we may be led like sheep to the slaughter. Sometimes the first duty of intelligent men is the restatement of the obvious, according to George Orwell, and James Baldwin added: it is certain, that ignorance allied with power is the most ferocious enemy justice can have.
It was Viktor Orban, Prime Minister of Hungary, to reflect European reality: The face of European civilization… will never again be what it is now. There is no way back from a multicultural Europe. Neither to a Christian Europe, nor to the world of national cultures. On the issue of the mass Islamic immigration to Europe, which is totally political and has nothing to do with welfare, Orban said: The proposal from the European Commission is absurd, bordering on insanity. It is an incentive for human traffickers and will simply tell people: yes, try to cross the Mediterranean at all costs.
It was Sun Tzu who claimed: when you welcome your enemy into your camp, you cannot complain about being destroyed. To that John Howard, former Australian Prime Minister said: once a country allows its foreign policy to be determined by terrorism it has given the game away. Accordingly, Wolfgang von Goethe said: there is nothing more frightful than ignorance in action. If a nation expects to be ignorant and free in a state of civilization, it expects what never was and never will be. These are the words of Thomas Jefferson, and Robert A. Heinlein summed it up: a generation which ignores history has no past; and no future.
Following Newt Gingrich: after Sept. 11, 2001, President Bush told a joint session of Congress: "Our war on terror begins with al-Qaeda, but it does not end there. It will not end until every terrorist group of global reach has been found, stopped and defeated." However, the US has clearly failed to meet that goal.
Confronted with the atrocities in Paris, French Prime Minister, Manuel Valls, told his people on Jan. 10. 2015 that they were at war: "It is a war against terrorism, against jihadism, against radical Islam, against everything that is aimed at breaking fraternity, freedom, solidarity." Yet France, like the US, doesn't have a strategy for victory.
It has become a horrific apologetic reaction of senior Western politicians who immediately claim that the Islamic Jihadist terror attacks have nothing to do with Islam. When American citizen are killed abroad by Islamic terrorism the typical U.S. State Department declaration is that they have "senselessly murdered." Is it? American presidential candidate, Hillary Clinton, stated in November 2015: "Let's be clear: Islam is not our adversary. Muslims are peaceful and tolerant people and have nothing whatsoever to do with terrorism." Really?
The failure to protect Western citizens from Islamic Jihadist violence is one of the greatest betrayals in history. Daniel Greenfield noted: the fear of being accused as "Islamophobic" has become the Western greatest existential threat. Moreover, false claims of Muslim victimhood protect Muslim terrorists such as Omar Mateen:
"Muslims are not part of the coalition of the oppressed, but of the oppressors. The sooner we recognize that, the sooner we can deal stop Islamic terrorism and protect the victims of Muslim terrorists. Muslim privilege killed 49 people in Orlando. How many people will it kill next week or next month? How many will it kill in the next decade or the next century? The Muslim genocide of non-Muslims is already happening in Syria and Iraq. Islam has a long genocidal history. And if we continue to confuse the oppressors and the oppressed, the next genocide we fail to stop may be our own."
On Feb. 22, 1946, U.S. attaché to Moscow George Kennan sent what became known as the "Long Telegram," in which he outlined the nature of Soviet Union communism with clarity and force. His analysis shaped much of the American transition to a policy of containing the Soviet Union. It is a tragedy that the US has not learned the Islamic treat properly and do not issue an equivalent "Long Telegram" about Islam.
Invisible COVID-19 makes systemic gender inequalities and injustices visible
It is no surprise that the Covid-19 epidemic is not gender-neutral in our social world, which requires everything to be sexually consequently halted economic activities and enforced social distance. The gender dimension of the outbreak is very violent and paralyzed, but they are not new and surprising. In fact, the invisible covid19 is hyper-global and largely corporate-driven, with its economic, environmental and social injustices, permanent gender inequality and sexism, severe xenophobia and racism, and new colonialism and marketed mining activity implemented by self-owned financial, political and intellectual elites has made many fault lines visible in our world visible.
In the context of the coronavirus epidemic and other systemic crises, some useful features associated with female leadership, such as knowing their own limits, motivating through transformation, putting people on top of self-praise, humility, focusing on raising others, and empathizing rather than managing others, are more gender-sensitive, egalitarian and human rights. can help improve centered responses. At the very least, the diversity of approaches and experiences in addressing public health and human safety should be an argument for more equal representation of women at all levels of decision-making. This can affect, for example, how parliaments (currently 75% men worldwide) protect and safeguard human rights, how gender-sensitive the measures they take and how they should control their implementation after Covid-19 and how we can build a better future.
The Covid-19 outbreak is not the real cause, but it is a reinforce, enhancer and aggravating of existing discrimination and injustice in our systems and societies, including crushing, using and victimizing women and girls in many areas of daily life. It does not separate viruses, societies and systems. It is not a coincidence that the dominant economic pattern and thinking are constantly exploiting existing gender stereotypes, and that women and girls are constantly underestimating their contribution to the survival of societies by making the care work invisible, worthless, low-paid, and insignificant. Therefore, the fight against corona virus should be comprehensive and systematic. This struggle cannot be limited to the virology plane and cannot be referred to improving health systems; The feminist, human rights-based, intersectional and justice-oriented analysis, based on nationalist and authoritarian austerity and competition policies, is based on human rights, intersectional and justice-oriented analysis, cultural, political, social and economic levels. it should attack discrimination and inequality inside and outside.
Gender experts and feminists are wise to deal with the epidemic in their writings and analysis to begin to transform the way our societies work, the most vulnerable and marginalized groups, especially women and girls, to protect, empower and take advantage of them. it reminds us that we need to use this momentum – and initiatives, resources, research, actions and discourses. They are also making a joint effort to monitor the actions of governments and companies and to impose the responsibility to launch the fundamental changes needed now. This is a gender equality, intersectional and human rights that prioritize people's well-being, participation in decision-making processes and access to basic services and resources, centrally for the responsibilities targeted at the local, national and global level, during and after the Covid-19 outbreak.
Finally, during a terrifying global crisis such as the Covid-19 outbreak, especially to political leadership, to both real leadership examples and failures, and therefore to societies experiencing multiple and intersecting human, economic, social, sanitary and political crises, We witness the need to re-evaluate what qualities we are looking for in leaders who are expected to guide the world after the epidemic, which is radically different from the pre-epidemic world. A series of gender experts and observers, comparing different national responses – and leadership styles – to the coronavirus crisis, is not the debt of female leaders in different countries such as Taiwan, New Zealand and Germany, and female heads of states in some Scandinavian countries, in times of crisis to empathize and diligently. points out that they emphasize that there is power. The success of the epidemic in limiting the worst excesses in their country is even more impressive, given that at the start of the epidemic, only 10 out of 152 elected presidents, and therefore only 7% of all global political leaders, were women. Compare this to the style of a group of male leaders who use the crisis around the world, perhaps the most striking example of Hungary, who use the crisis to speed up authoritarianism and undermine the principle of separation of powers, and resort to the war of blame rather than offering stable crisis management. This shows only what social scientists have previously confirmed at various levels, that is, there are some gender differences in leadership activity.
The Need for Humanitarian Leadership and Global Solidarity during COVID-19
The coronavirus pandemic is a systemic human development crisis, affecting individuals and societies in unprecedented ways. It is also generating new humanitarian needs.
According to UN estimates, half a billion people, or 8% of the world's population, could be pushed into destitution by the year's end, largely due to the pandemic. If so, then the fight against poverty would be set back 30 years. The International Rescue Committee said last week that the virus could cause 1bn infections and 3.2m deaths in 34 fragile states, including Afghanistan and Syria.
The fourth annual Global Report on Food Crises highlights Yemen, the Democratic Republic of the Congo, Afghanistan, Venezuela, Ethiopia, South Sudan, Sudan, Syria, Nigeria and Haiti among the countries most at risk of widespread famines caused by the coronavirus pandemic. According to World Food Programme estimates, the number suffering from hunger could rise from 135 million to more than 250 million.
The International Labour Organization reported last week that almost 1.6 billion informal economy workers (representing the most vulnerable in the labor market)out of a worldwide 2 billion and a global workforce of 3.3 billion are in immediate danger of having their livelihoods destroyed.
COVID-19 has underscored the importance of humanitarian leadership and global solidarity. On April 2, the United Nations General Assembly unanimously adopted a resolution, co-sponsored by 188 nations including Qatar, calling for "intensified international cooperation to contain, mitigate and defeat the pandemic, including by exchanging information, scientific knowledge and best practices and by applying the relevant guidelines recommended by the World Health Organization."
Solidarity is a matter of both morality and long-term vision. Failure to pass this test would leave deep psychological wounds in left-behind countries, paving the way for all manner of extremism and new crises—from pandemics to conflicts—that would threaten everyone. By rallying around science and solidarity today, we will sow the seeds for greater unity tomorrow.
The coronavirus does not respect borders. Nor does it discriminate. It brings into stark view the imperative for humanitarian leadership. This crisis has revealed variations in state capacity to contain the spread of the virus.
Many governments either lack adequate capacity to respond, or in some cases, the necessary political will to provide for their citizens. For example, the most developed countries – those in the very high human development category – have on average 55 hospital beds, over 30 physicians, and 81 nurses per 10,000 people, compared to 7 hospital beds, 2.5 physicians, and 6 nurses in a least developed country.
One can readily imagine that if the COVID-19 response has been dire in the developed countries, it is going to be infinitely more devastating for governments that have only a fraction of the financial and medical resources.
Despite the blockade, the State of Qatar stands out as one of the most actively involved in global humanitarian responses to the COVID-19 pandemic. Qatar has provided significant humanitarian aid to 20 countries so far, including assistance in the field of medical supplies, building field hospitals, and contributing USD 140 million to multilateral organizations working to develop vaccines or ensure the resilience of healthcare in other countries.
To date, Qatar has sent substantial aid to China, Iran, Palestine, Italy, Lebanon, Algeria, Tunisia, Nepal and Rwanda. In addition, the representation mission of the Qatar Red Crescent Society (QRCS) in Turkey has recently distributed supplementary food aid to around 110,000 families at internally displaced persons (IDPs) camps in Idlib and Aleppo Governorates, northern Syria.
In the age of COVID-19, protecting the most vulnerable among us is not just a moral imperative but also an urgent public health objective. The health of one is the health of all.
COVID-19: More than a Biological Weapon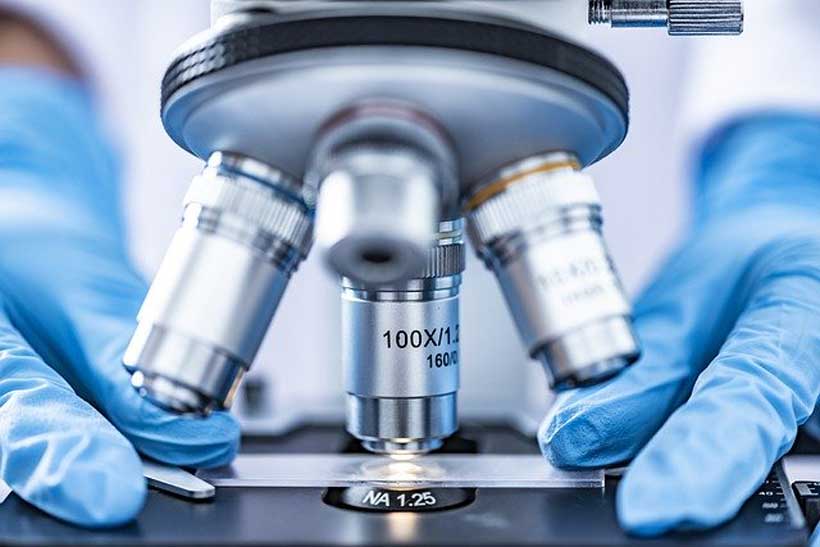 While the biological virus is a common enemy of humankind, the political virus born out of certain American politicians is equally detestable, for it has damaged the global anti-epidemic cooperation and impeded the long-term development and progress of human society. The virus in the political world has done even more damages than the virus from the natural world.
What are the sources of this political virus then? It is rooted in the selfish interests of a handful of American politicians. Not long ago, the American media revealed that senior US officials had handed down documents to a number of federal agencies requesting all federal employees to speak consistently about the pandemic and blame China for everything. The document was practically a confession of the US government on how it implemented the buck-passing. As 2020 is America's election year, some American politicians are so crazily intent on fabricating all kinds of fallacies about "holding China accountable," attacking the WHO for being too "China-centric," and even criticizing some state governors for poor epidemic response, all to keep the epidemic from affecting the election. Such unscrupulous "political shows" reflect how desperate these politicians are to cover up their misconduct both in the decision and execution of their response, with a purpose of deflecting the public grumble.
The political virus is a tumor stemming from racism. After the WHO and the scientific circle named the novel coronavirus COVID-19, some American politicians deliberately ignored the new nomenclature and insisted on calling it the "Chinese virus". It is an international consensus not to label a virus with a region, state, or nation, which is also a universal principle that the international community should uphold. Yet these American politicians are determined to defy the world by intentionally steering public opinions in the direction of racism and xenophobia, and practicing racial discrimination. The use of the term "Chinese virus" for coronavirus laid bare the absolute absence of common sense, conscience, cooperative spirit, and morality in those politicians infected with the "political virus".
The political virus derives from the Cold War mentality. A small group of American politicians have been obsessed with political maneuver and slandering China, especially the US Secretary of State Mike Pompeo, who has been busy fanning flames and spreading rumors. The "political virus" ingrained in their mind is the hotbed of all their vicious intentions. They have the wishful thinking that accusing China of the so-called "mask diplomacy" would offset its influence; vilifying China's aid to help build the African Center for Disease Prevention and Control as an attempt to "steal genome data" would drive a wedge between China and Africa; and egging other countries to claim reparations from China would pin the "original sin" of the virus on the country…. These whimsical whoppers are nothing but Washington's attempts to curb China's development.
The political virus is rooted in the obsession with "great-power competition." The US government labeled China and Russia as the biggest challenges to US national security in its latest National Security Strategy and National Defense Strategy, and declared the reemergence of great-power competition. During this global crisis of COVID-19, certain American politicians, going out of their way to make "ammunition to win the great-power competition," have gone all out to oppose China in every possible way and tried hard to cover up America's embarrassment of ineffective epidemic control measures by smearing China, rather than focus on preventing the virus spread. As we can never wake up someone pretending to be asleep, perhaps the best way is to leave him alone and "not even turn our eyes in his direction," as the famous Chinese writer Lu Xun once said.
The disease has seeped down into the skin and should be treated before it gets worse. The world is still struggling with the COVID-19 pandemic, and all countries need to join hands in defeating it. We advise the American politicians with ulterior motives to stop the misdeed and change course before its too late. We also call on the international community to stay on high alert and take strong measures to prevent the American political virus from spreading to do more harm to the global anti-epidemic efforts and the normal international order.