The War of Civilizations: Back to the Future (B)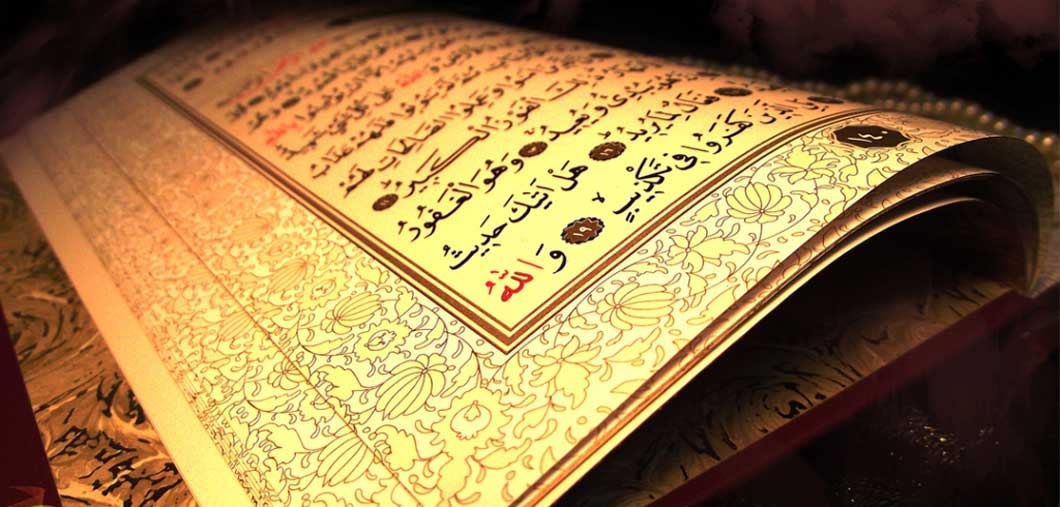 There is also a confusing reality: the free world cannot comprehend culturally and internalize politically the contemporary Arab-Islamic strategy, just because we are encountered by their personality paradox with its contradictory faces: on the one hand, a sense of inferiority, flattering and victimology, and an externalized brutal aggressiveness, on the other.
Two Arab sayings represent accurately this double-faced behavior, the duality of Arab-Islamic aggressiveness as compared to their perceived victimhood: a) Darabni wabaka' sabakani washtka (he hit and cried out, he overtook me and grumbled); b) Bûs Yad 'Adûwak Idha Kāna Akwa Minak wa-Iqta'a Yadu Lamma Takûn Aqwa Minhu (Kiss the hand of your enemy when he is stronger than you, and cut it off when you become stronger). If we understand, better internalize, these two proverbs, we have a good starter to understand Arab-Islamic political culture.
Why do so many people pretend not to know what they should know about Islam and its unique role in the world terrorism and violence today? Why do so many smear those who speak the truth about this religion and its devout followers? Why do so many ignore the fact that although other religions involve barbaric commandments, none motivates large numbers of its followers to commit atrocities the way Islam does today? We can only speculate on this count. However, just as we have a moral responsibility not only to judge Nazism and its practitioners as evil, and also to judge those who whitewash them as evil; so too we have a moral responsibility not only to judge Islam and its serious cruel practitioners as evil. People who knowingly whitewash evil are by that fact and to that extent evil.
To paraphrase Daniel Greenfield's "Schrodinger's Jihad," the great paradox of the War on Terror is that we are fighting an enemy that does not exist. We are told incessantly by political leaders, academic experts and the media that there is no such thing as Muslim terrorism. There may be a tiny minority of violent extremists, but they are only weeds, a tiny minority of no importance whatsoever. We are told that this tiny minority is no way representative of the world's billion and a half Muslims. We are told that Islam is a religion of peace and it absolutely against all these atrocities done by the tiny of weeds. Everything we have been told is obviously a lie. And the best evidence comes from the liars themselves. The media is howling that a bunch of cartoonists in Texas were irresponsible for sketching Islam's dead warlord because they should have known that Muslim terrorists would come to kill them for it. But if the media is right and Islam is a religion of peace, then why should they have anticipated a terrorist attack?
What keeps the lie alive is another paradox. Call it Schrödinger's Jihad. The more famous Schrödinger's Cat is a paradox in which a cat in a sealed box with poison that has a 50 percent chance of being released is in an indeterminate state. It is neither dead nor alive until someone opens the box. In Schrödinger's Jihad, the Muslim terrorist is in an indeterminate state until some Western observer opens the box, collapses his wave function and radicalizes him.
Every Muslim is both a peaceful spiritual person who is eager to embrace our way of life, and at the same time a violent killer who can be set off by the slightest offense. Like the cat in the box that is neither dead nor alive, he is both violent and peaceful, moderate and extremist, a solid citizen and a terrorist. He does not choose which of these to be or to become; we decide what he will be. The Jihadist paradox is that the Muslim terrorist is always defined by what we do, not by what he does. Islamic terrorism does not exist independently of the Western observer. It is not a Jihad with deep historical and theological roots within Islam, but a reaction to our interactions with Muslims.
Leaders believe that even talking about Islamic terrorism 'summons' them to being. By admitting the existence of Islamic terrorists, we 'radicalize' the Muslims and create terrorists who otherwise would not exist. The real threat is not from the terrorists, it is from the truth. When we tell the truth, people die. The truth turns Muslims into terrorists while the lies soothe them back into non-existence. Underneath all the academic terminology is the dream logic of wishful thinking. If we believe that Islam is a religion of peace, it will be a peaceful religion, and if we accept the reality that it is violent, then it will become violent. Islam does not define itself. We define it however we want. Our entire counterterrorism policy is based around the perverse ostrich belief that Islamic terrorism is a problem that we create by recognizing its existence. If we ignore it, it will go away.
The lies about Islam are sustained by a deep conviction among so-called liberals that the "Other" minorities are not real people with real beliefs and cultures, but victims in a game of power played out in the West. Islamic terrorism is just another step in the progressive pilgrim's progress. It's a problem that we caused and need to atone for in our cosmic karmic journey.
The Schrödinger's Jihad paradox has many other adjoining boxes. Some are filled with dictators and criminals. If the progressive observer can open the box and find the root cause, out comes a good person; if the right opens the box, then out will march the terrorists, drug dealers and warlords. The other side of the rhetoric about oppression and colonization is the conviction that those at the bottom do not have free will. If the mugger chooses to mug, rather than being driven to it by poverty, if Nazi Germany and the Soviet Union gleefully chose conquest instead of being forced to it by Western imperialism, and if the Muslim terrorist is not a helpless victim, but an abuser, then the moral imperative of the left's worldview collapses in a heap.
If Muslims are real people who are at least as capable of imperialism, racism, slavery and destroying the planet as any Westerner, and who have been doing all of these things a lot longer, then leftists would have to accept that they are tearing down the most progressive civilization on the planet on behalf of ridiculously reactionary civilizations.
The facts are crystal clear: Islam is the embodiment of imperialism and colonialism, by brutally implementing Arabization and Islamization of all the occupied territories from Morocco to North-Western China; Islam is the embodiment of racism, the way it treats the indigenous blacks and religious and ethnic minorities that have become an extinct species in their own territories; Islam is the embodiment of slavery ever in history (see: M A Khan, Islamic Jihad: A Legacy of forced conversion, Imperialism and Slavery in India. Willis, Slaves and Slavery in Muslim Africa. Fisher, Slavery in the History of Muslim Black Africa). Islam ran the wholesale slave-trade in Africa, and the data is horrible: for 25 million black slaves delivered to the markets, an estimated of about 120 million blacks were dead (Peter Hammond, Slavery, Terrorism and Islam: The Historical roots and contemporary Threats.). 80 million Hindus and Buddhists were butchered in India, Turkey, Afghanistan, and along the Silk Route. Slavery and slave trade is still practiced openly in Pakistan, Afghanistan, Saudi-Arabia, the Gulf States, Morocco and Mauritania.
One has always to recall that lies that are based on what we want to be true are the hardest to disprove. A lie that is tied into identity cannot be touched without destroying the entire identity of an individual or a movement. The lies about Islam run into the heart of what the left is. By destroying that which exists, they can bring their dreams to life. The dream is stronger than reality. The real animating force behind al-Qaeda was George W. Bush or Dick Cheney; the true power behind the Islamic Caliphate State is Pamela Geller or the Pentagon.
The Westerner opens the box and the Muslim terrorist comes out. When Western civilization as we know it is destroyed, then the left believes Muslim terrorism will end. Kill the observer and the cat never existed. Destroy the dreamer and the nightmare dies with him. The painful paradox is that the truth is more dangerous than the terrorists. Terrorists can kill the body, but truth can kill the dream.
Indeed, as George Orwell said: there are notions that are so foolish that only an intellectual will believe in them; and the further a society drifts from the truth, the more it will hate those who speak it. Therefore, in times when a lie becomes a norm, telling the truth is revolutionary. Vladimir Lenin has added: a lie told often enough becomes a truth. Accordingly, Joseph Geobbels declared: If you lie long enough and no one refutes it, eventually the lie will become accepted as truth. And Adolph Hitler summed it up: by means of shrewd lies, unremittingly repeated, it is possible to make people to believe that heaven is hell and hell is heaven. The greater the lie, the more readily it will be believed.
Even Salim Mansur, an honest and shrewd intellectual, uses Taqīyah or is in deep misunderstanding concerning Islam, or still carries water for Islam, claims, in his "A Ramadan Piece: The 'Other' Islam," there is no political Islam.
Abrahamic monotheism as represented in Judaism, Christianity, and Islam, precedes and stands apart from politics as an ethical vision that transcends history. It was a vision which invited people to embrace their common humanity as created and gifted by one omnipotent deity, and to follow a revealed code of ethics for righteous living, holding the promise of peace with an end to interminable conflicts that divided people into warring tribes.
This is totally mistaken. Contrary to his claim, Islam, unlike Judaism and Christianity is above all warlike and conflictual. Islam was founded explicitly as a political religion with the aim to "liberate" the world by the sword and to control it, and remains fundamentally so to this days. Islam is politics and motivates to achieve political means. There is nothing in Islam that is not explicitly political, with the core obligation to subjugate the world to the Sharī'ah. Moreover, the most salient characteristic of Islam today is still and very strongly tribal and clannish. All that is wrong with Islam is this strong sense and motivation of tribalism, as it contradicts all sorts of modernism and human endeavor of freedoms.
Contrary to Mansur's claim, Islam and reforms are totally incompatible. The Ottoman Empire did not engage in reformism and Europe's Reformation and Enlightenment did not signal any mirror for the Islamic world to follow this direction. The ottoman Tandhīmāt, were not reforms but 'arrangements,' and all failed. Islam before, the Ottomans and Islam after was intrinsically opposed to modern world, and have shown no readiness to follow in the footsteps of the West.
Mansur claims there is the "other" Islam, and that Dīn al-Fitrah, mentioned in Sûrat al-Rûm (30:30) is only of man to know his Creator. However, there is no 'other' Islam, written, or recorded, taught or followed, except for the official, the Sharī'ah.
Mansur brings the 1976 Commentary article, "The Return of Islam" by Bernard Lewis, to declare that the title of the essay was unfortunate and misleading; there was no "return of Islam" for Muslims, since at no point in Islamic or Muslim history had Islam been missing, or dormant. Mansur is right in this, however he continues the Taqīyah or obfuscation by claiming it was the return of only political Islam, or Islamism.
This differentiation as if "Islamic" is good and moderate, and devoted to world peace while Islamist is bad and terrorist and therefore does not belong to Islam, is non-existent and it has no corroborations in Islamic Scriptures. There is only one Islam, and it is warmongering and it is political. Mansur also suffers in Lewis' words the "inability to recognize the importance of the factor of religion in the current affairs of the Muslim world… Islam was associated with power from the very beginning."
Mansur claim Wahhabism, Khomeinism, Ikhwanism and their derivatives have no answer for Muslims on how to make their historic transition into the modern world, and the modern world until its civilized inhabitants, including Muslims, will obliterate them and political Islam. However, the origins of political Islam is from the first day Muhammad preached for the new religion. They arise from the 'revelations' of the Qur'an itself, to embark on wars of Jihad conquest, and to rule the world as the only legitimate religion.
Just another word for Ramadan. In Judeu-Christian mind it is a month of festival, of celebration, a religious month where the believer devotes himself to his Allah in prayer and love with peacefulness. However, this is another example of how Islam is different and above all 100 percent political even more than religious. Ramadan is also called Shahr al-Jihād, the month of Jihad, in which Islam has won many wars against the Kuffār. The most important one was the Battle of Badr, in March 624, the first war Muhammad won against his enemy which marked a historic turning point in the rise of Islam.
The Muslims believe they are blessed in this month to overpower their enemies, and it is Allah's will they win over and subdue the infidels. Therefore they have a deep religious incentive to fight the infidels with astounding success. One has just to summarize the long list of Jihad violent acts of terrorism during Ramadan every year.
For this year here are the powerful terrorism acts: June 27, four homicide bombings in Mukalla, Yemen. June 27, four homicide bombing along with other many attacks against Christians in Lebanon. June 28, three homicide bombings in Istanbul Attaturk airport. July 1, homicide attack in Dhaka, Bangladesh. July 2multiple homicide bombings in Baghdad, Iraq. July 4, homicide attack in Malaysian nightclub. July 4, three separate homicide bombings in Saudi-Arabia.
An important saying related to Muhammad is: "when I come to win over my enemies I frighten and terrorize them forty days before I fight them in the battleground." This strategy was adopted in many wars by Muslim leaders along history. However, it took the Free World too long to recognize the menace and to organize adequate policies. The problem is that Islam uses three different strategies at the same time that intended to achieve gains in different fronts: the violent terrorist arm of Jihad, mainly in the failed third world; the diplomatic arm of Da'wah, to deceive and mislead the prosperous first world; and the social-economic arm of Hijrah, to win over by demography and birth-rate. By that, Islam is a political religion that makes the attainment of political goals a religious duty.
The Free World suffers from mental blindness and amnesia about who the enemy is, but much worse, it has also forgotten who we are and what the hazards we face are. One example of how the Free World articulates its policy of denial has to do with sexual assaults and rapes. A question: what happened after the mass-rape in Germany and other states during Silvester? Answer: nothing. Question: how many rapist went to jail? Answer: none. Question: what was the media's role in this denial? Answer: 100 percent. There is a huge unprecedented rapes plague, sexual assaults and public molestation in Europe, and they are multiplying faster than tornado and effecting all the society's branches. This horrific nightmare is one of the well-known deep-used Islamic systematic conquests during its entire history.
Now, why Europe does not to solve these most despised crimes? Don't they care about their women? Or they do believe that Muslim deserve treating differently? Well, the answer is found in Western intimidations and confusion about this phenomenon they don't understand. For that, they have introduced new sophisticated inventions, and Scandinavia is leading. Instead of fighting the rapists and send them to prison for a long period of time, instead of acting new laws to answer this abhor reality, Scandinavia authorities are evading it. Sweden's police chief has announced the new brilliant sophisticated weapon: women are encouraged to wear wristbands reading in Swedish: "Don't touch me". "By wearing these wristbands," Sweden's police chief said, "young women will be able to make a stand." Peoples of the world, do you see how much this is an effective weapon? The Emperor's New Clothes at their best. Applauses are welcome.
To add to this infantile, insane and bitter joke, a woman-Minister of the Norwegian Government has suggested a solution to end this plague by exposing another sophisticated weapon: Young Norwegian women are advised not to walk alone in the streets of their own country. Great. These solutions are so successful so that we don't hear of sexual assaults and rapes in Scandinavia any longer. In the words of Aldous Huxley, facts do not cease to exist simply because they are ignored.
Indeed, here are the brilliant words of Karl Popper, to deeply learn and apply: If we extend unlimited tolerance even to those who are intolerant, if we are not prepared to defend a tolerant society against the onslaught of the intolerant, then the tolerant will be destroyed, and tolerance with them… We should therefore claim, in the name of tolerance, the right not to tolerate the intolerant.
As Albert Einstein said: the world will not be destroyed by those who do evil, but by those who watch them without doing anything. In Edmund Burke's version: all that it takes for evil to triumph is for the good men to do nothing. Therefore, according to Thomas Jefferson, the price of freedom is eternal vigilance. To that George Washington added: If freedom of speech is taken away then dumb and silent we may be led like sheep to the slaughter. Sometimes the first duty of intelligent men is the restatement of the obvious, according to George Orwell, and James Baldwin added: it is certain, that ignorance allied with power is the most ferocious enemy justice can have.
It was Viktor Orban, Prime Minister of Hungary, to reflect European reality: The face of European civilization… will never again be what it is now. There is no way back from a multicultural Europe. Neither to a Christian Europe, nor to the world of national cultures. On the issue of the mass Islamic immigration to Europe, which is totally political and has nothing to do with welfare, Orban said: The proposal from the European Commission is absurd, bordering on insanity. It is an incentive for human traffickers and will simply tell people: yes, try to cross the Mediterranean at all costs.
It was Sun Tzu who claimed: when you welcome your enemy into your camp, you cannot complain about being destroyed. To that John Howard, former Australian Prime Minister said: once a country allows its foreign policy to be determined by terrorism it has given the game away. Accordingly, Wolfgang von Goethe said: there is nothing more frightful than ignorance in action. If a nation expects to be ignorant and free in a state of civilization, it expects what never was and never will be. These are the words of Thomas Jefferson, and Robert A. Heinlein summed it up: a generation which ignores history has no past; and no future.
Following Newt Gingrich: after Sept. 11, 2001, President Bush told a joint session of Congress: "Our war on terror begins with al-Qaeda, but it does not end there. It will not end until every terrorist group of global reach has been found, stopped and defeated." However, the US has clearly failed to meet that goal.
Confronted with the atrocities in Paris, French Prime Minister, Manuel Valls, told his people on Jan. 10. 2015 that they were at war: "It is a war against terrorism, against jihadism, against radical Islam, against everything that is aimed at breaking fraternity, freedom, solidarity." Yet France, like the US, doesn't have a strategy for victory.
It has become a horrific apologetic reaction of senior Western politicians who immediately claim that the Islamic Jihadist terror attacks have nothing to do with Islam. When American citizen are killed abroad by Islamic terrorism the typical U.S. State Department declaration is that they have "senselessly murdered." Is it? American presidential candidate, Hillary Clinton, stated in November 2015: "Let's be clear: Islam is not our adversary. Muslims are peaceful and tolerant people and have nothing whatsoever to do with terrorism." Really?
The failure to protect Western citizens from Islamic Jihadist violence is one of the greatest betrayals in history. Daniel Greenfield noted: the fear of being accused as "Islamophobic" has become the Western greatest existential threat. Moreover, false claims of Muslim victimhood protect Muslim terrorists such as Omar Mateen:
"Muslims are not part of the coalition of the oppressed, but of the oppressors. The sooner we recognize that, the sooner we can deal stop Islamic terrorism and protect the victims of Muslim terrorists. Muslim privilege killed 49 people in Orlando. How many people will it kill next week or next month? How many will it kill in the next decade or the next century? The Muslim genocide of non-Muslims is already happening in Syria and Iraq. Islam has a long genocidal history. And if we continue to confuse the oppressors and the oppressed, the next genocide we fail to stop may be our own."
On Feb. 22, 1946, U.S. attaché to Moscow George Kennan sent what became known as the "Long Telegram," in which he outlined the nature of Soviet Union communism with clarity and force. His analysis shaped much of the American transition to a policy of containing the Soviet Union. It is a tragedy that the US has not learned the Islamic treat properly and do not issue an equivalent "Long Telegram" about Islam.
A Second Chance at Education in Timor-Leste
Challenge
In 2002, having regained independence, Timor-Leste had to rebuild almost all its institutions from the ground up. After decades of struggle, many Timorese lacked a basic education and more than a third of all adults were illiterate. By 2010, considerable progress toward meeting development goals had been made, however human development outcomes for Timorese—especially in health and education—remained among the weakest in the East Asia and Pacific region.
Enrolment in primary education had increased from 68 percent in 2005 to 85 percent in 2008. However, many young and adult Timorese still lacked the adequate basic education to fully participate in the economy and society. In 2009, only 33 percent of Grade 1 students continued to Grade 6, and in 2010, 25 percent of children aged 6 to 14 years were not in school.
This resulted in approximately 36 percent of the population over 15 years of age being functionally literate, 27 percent semi-literate, and a full 37 percent of the adult population was totally illiterate. It is estimated that there were over 8400 children who had never had access to, or who could not complete, primary education.
In 2010, the Government of Timor-Leste set a goal of achieving universal completion of basic education. To do this, they aimed to accelerate completion of basic education for students who had previously been left behind.
Approach
The World Bank-funded Second Chance Education Project (US$4.5 million) was approved in 2010 to support the Ministry of Education in increasing the number of out-of-school youth and adults who completed a recognized equivalency program. The project also aimed to increase community participation in education, improve adult literacy programs, and help train staff and develop school curriculum.
The project set up nine community learning centers and prepared a curriculum, learning materials, and a teacher training process appropriate for mature students. Recognizing the special needs of mature students, the program offered a flexible delivery method, with a combination of face-to-face learning and distance learning. This enabled youth and adults to continue learning while attending to work, family, or other responsibilities.
Successful graduates from the program are awarded a certificate which is equivalent to—and has the same legal status as—a standard high school certificate, allowing them to pursue further education or employment.
Results
The World Bank project ended in January 2017, and by that time 1600 students had completed the one-year adult education course, gaining essential skills in linguistics (Tetum literacy and Portuguese literacy), science (mathematics, natural science, and social science) and personal development (arts and culture, health, physical education, and religion).
Nine community learning centers, with trained staff and library facilities, continue to support community literacy and education programs.
World Bank Group contribution
The World Bank Group's International Development Association (IDA) contributed US$4.5 million to this project.
IDA is the part of the World Bank that helps the world's poorest countries. IDA is one of the largest sources of assistance for the world's 75 poorest countries and lends money on concessional terms. This means that IDA credits have a very low or zero interest charge and repayments are stretched over 25 to 40 years, including a 5- to 10-year grace period.
Moving Forward
The Second Chance Education Project is expected to be crucial for the accumulation of human capital and for building the institutions and social capital needed for long-term economic development and poverty reduction.
While the initial World Bank-supported project has completed, the Government of Timor-Leste continues to fund and support the program to address the backlog of adults without formal school qualifications.
The Ministry of Education has developed a plan to allocate funding for supporting the establishment of 11 new community learning centers over 2018.
Strength lies in differences, not in similarities. Stephen Covey
I remember him sitting after work in his olive-green Air Force flight suit at a high-top stool at our kitchen counter in Beavercreek, Ohio. My dadlooked down at me as I sobbed, trying to find ways to console me. You know, he said, Burma has tigers.
After coming home to tell us that he was taking the Air Force Attaché position in Rangoon, I thought my comfortable little world was crumbling. But hold up, tigers? Perhaps Burma wouldn't be that bad after all.
As it turns out, it was the watershed event in my life.
In a country ruled by a military junta, what we were allowed to do and see was highly curated. At the time, I thought the constant presence of military guards meant we were special. VIPs. In a country that strictly limited tourism in the 1980s, we were special, but in hindsight, I know they were there, in part, to dictate our experience.
And even so, what we saw and experienced, was mind-blowing. But it wasn't just the men who walked on coals or hung suspended with hooks in their flesh at the Hindu festivals – although those memories will forever be seared in my brain – literally and figuratively, it was the people. The day-to-day lives.
We had a Buddhist, Muslim, Christian and Hindu that intermingled in our house daily. The education I received in their presence was richer than any in the hallowed halls of academia.
In Burma (now called Myanmar), you quickly learn the squat. Even when stools and chairs were available most people would choose to squat. Gathered for an informal meal, you squat. Waiting for a bus, you squat. Taking a break to have a little conversation, you squat. I never really mastered the squat. Onebalmy day as our Hindu friendsquatted in the doorway trying to catch the elusive cool breeze, I went and playfully sat on his back. Given my awkwardness with the squat, I thought this arrangement preferable; I was just being a goofy kid.
That was the day I learned that in the East, and especially in Hinduism, body parts have a hierarchy. I cried all through the stern lecture on how I thoroughly disgraced my friend. Although I don't remember the exact words, it pretty much came down to this – in what universe did you think it was ok to put your dirty bum anywhere near my heavenly head?
Ummm… I'm pretty sure that same fanny was dangerously close to my dad'snogginwhen he'd carry me on his shoulders. The idea of possible desecration was truly foreign.
These and many other similar lessons were my first real introduction to culture. It involved more tears (yes, I'm a big crier), but through all of these experiences, I became fascinated. Similar to Dorothy in the Wizard of Oz, I quickly realized I wasn't in Kansas (or Ohio) any more.
I returned to the United States with a new love of culture and diversity. And, a new respect for America, which I had previously taken for granted.
In comparison to many other countries we are a Multicultural Mecca. From my perspective, this is what makes us exceptional.
Unlike other countries that are struggling with immigration and diversity, we have a unique advantage. We are, after all, a "settler nation". As Peter Zeihan explained in a recent conversation, almost every other country in the world was a government created by a specific ethnicity. The United States, as a settler state, didn't have a dominant clan. This is unique. Our identity is not rooted in a singular ethnicity.
However, between WWI and WWII our state became more centralized. It had to be. These wars shaped a national identity. National institutions proliferated and mediating institutions – family, religious organizations and labor unions – created cohesion, and homogeneity, despite our diverse histories. Solidarity became a national virtue.
The statism that existed during this time, while it provided more cohesion, dampened diversity and individuality. All of this began to unwind mid-century and really started to pick up steam in the 1970s, as the pendulum swung the opposite direction. In many ways the Cold War, and the fight against the communist collective, helped to progress the mantra of individualism.
Individualism also shaped our economy.There were waves of deregulation, labor unions declined, and big state corporations gave way to more flexible, smaller private companies.The mid-century labor unions and large state corporations lead to the growth of the middle class. Once these disappeared, income inequality emerged more predominately, even as basic social equalities and civil rights were energized.
Meanwhile, mediating institutions responsible for, in large part, social cohesion – family, community and religious organizations – were also on the decline as individualism gathered momentum. The internet age was introduced in this new environment, and ironically, with social connections and a national identity already in decay, it divided us into smaller more homogenous groups – what we today call echo chambers.
This increasing polarization has a grave impact on policy-making. As Yuval Levin notes,
administrative centralization often accompanies cultural and economic individualism. As the national government grows more centralized, and takes over the work preformed by mediating institutions – from families and communities to local governments and charities – individuals become increasingly atomized; and as individuals grow apart from one another, the need for centralized government provision seems to grow.
As all of this is happening, our immigration rates have been on the rise. Although illegal immigration has been in decline recently, despite the uptick in the past few months, we witnessed a new wave of immigration started in the 1970s, that mirrored pre-war immigration levels.
However, without the same national solidarity that defined mid-century America, these immigrants weren't enveloped into a national identity. Individualism diminishedthe national identity of solidarity. Further, low-skilled immigrant labor has fallen into the growing income gap in a divide that has already affected American workers as income inequality becomes more pronounced.
While our current employment rate is strong, what is masked in these impressive numbers is the number of American men and women who are dropping out of the labor force at a surprising rate, most acutely among those without a college education.
If you've ever traveled to the beaches on the East Coast in the summer, you may have noted retail employees have a strange accent. Last year, I bought an ice-cream cone from a Russian student in Cape May, NJ. And,I'm currently working with Vietnamese students who want to come to the United States for hospitality internships. Foreign students are coming in on J-1 visas to provide relief to retailers and the hospitality industry that is often painfully understaffed, especially during peak times.
If you talk to anyone in the agriculture business, you know they are hurting. As I traveled around Texas and Colorado looking for a meat packing plant to export beef to China, the options were limited. Outside of the big players, many smaller packers have shut their doors. For the ones still in operation, the primary language is Spanish.
Add to all of this, our demographics are in decline.Americans aren't having more babies, and the only reason that we aren't suffering the same fate as the "graying" population in Japan, and even Russia and China, is immigration.
Economic growth needs a workforce. Both high and low skilled labor is in demand, but I'm only going to touch on low-skilled labor as this is what is fueling the current immigration debate in America.
Despite the need for immigration, there are several problems that our embattled Congress has yet to address.
First, it has been shown nationally that unauthorized immigration has had a small net positive impact on our economy, but this doesn't always play out at the state and local levels.
As income inequality is already an existing phenomenon in the United States, with the disparity seen most clearly between those with an education and those without, low-skilled immigration causes concern.While the United States is in need of low-skilled labor, our current economic situation has bifurcated, with the lower echelons in more need of some sort of state or federal support just to hover at the poverty level.
Second, while we're trying to figure out solutions to growing inequality and immigration, we also need to keep in mind that our economyis, yet again, rapidly changing. With the introduction of Artificial Intelligence (AI), a lot of jobs may soon become obsolete especially in low-skilled sectors such as retail. While we are not quite there yet, the trend is inevitable and will exacerbate income inequality as low-skilled labor is slowly pushed out of the market. This could have two related outcomes –the current demand for low-skilled labor diminishes, while those in these sectors are in increasing need for a social safety net.
Sadly, in this era of extreme polarization, hate and racism has taken the place of sane debate and policy-making. As David Brooks recently lamented in a New York Times piece, our administration is not populated with conservatives, but "anti-liberal trolls".Similarly, the #resistance movement has become so entrenched as to make compromise or dialogue impossible. Just resist. It's no longer about the people, it's about winning at all costs.Too often, the pawns are innocent children – children inhumanely separated from their parents on the border, and children in the inner cities, on the brink of homelessness.
The Left is right to be concerned that part of the anti-immigration trend is a push-back from white America, as white America is soon to become a minority. A recent National Geographic issue on race illustrates, in less that two years, white children under 18 will no longer be the majority.
While it is right to resist racisttrends, we must not do so at the expense of understanding complex economic issues. The news cycle is constantly in search of the next topic we can use to beat each other over the heads. Meanwhile, as the mid-terms loom, our politicians are consumed with the next policy issue they can use to ensure re-election, at the expense of making a real difference.
The United States has the ability to harness its immigrant history and multiculturalism to a great global advantage, more so than perhaps any other country. However, in our individualistic society, we remain tigers locked in cages of our own construction, separated from competing realities that promote understanding and compromise.
While we need to address immediate emergency issues on the border, the discussion doesn't stop there. We must agree on a flexible immigration policy that is constantly reviewed against our changing economic dynamics.A more robust guest-worker visa is perhaps a start – the number of visas evaluated each year depending on the economic climate, with adequate enforcement.Better education for both new immigrants and citizens in poverty-stricken areas that allows economic mobility and a growing middle-class. A new national identity that embraces diversity, but finds novel ways to generate social connection and cohesion amidst the reality of individualism.
Without these discussions, we fail to Make America Great (Again). While I think we should lock politicians in cages to fight it out until sanity and rationality is regained, it is incumbent on us ordinary citizens to join together in (diverse) community to model these necessary discussions in every day life. To #resist the insanity, and break the cages that have imprisoned our country and our lives.
To read more follow us at www.truthinbetween.com or on Medium at www.medium.com/truth-in-between, and on Twitter @truth_inbetween.
The Unreal, the Real and the Vaccine Scare
In a few weeks time, school will resume in many countries, and quite a few parents now worry about the dangers of vaccination.  Are they real or false?  What are the facts?
First, a word on what we can believe to be real.  Some might remember Ripley's Believe It or Not?  We are all fascinated by the odd, the unusual, even more so when science with its mundane explanations takes away the mysteries of life.  So it is that reasonable people begin to believe in the incredible.  We want to.
Take the case of chemtrails — a theory that trails left by jet airplanes high in the sky are chemical  sprays.  Why would anyone do that?  The reasons vary.  They want to change the climate, control our minds, lower life expectancy, reduce fertility or cause sterilization for population control, spread aluminum that causes Alzheimer's but Monsanto profits from a GMO seed designed to grow with it, and so on.
The physics experts tell us it is relatively simple:  Jet engines exhaust water vapor which condenses in the cold of higher altitudes.  Called contrails (a contraction of condensation and trail), an acute observer will note they correspond to the number of engines on the airplane.  Numerous scientists, scientific bodies, the Environmental Protection Agency and independent journalists have investigated and debunked chemtrails without eradicating the idea.
The results of a nationally representative 1000-person poll published last October finds that only 32 percent believe chemtrails are 'false'.  A good 25% percent are 'unsure' and 15 percent, think they are 'somewhat false'.  The rest consider them somewhat true' (19 percent) or 'true' (9 percent).  Note that just a one-third minority categorically rejects a complete hoax despite the efforts of scientists and government agencies.  Perhaps a natural skepticism of officialdom doesn't help.  Of course, the blame rests squarely on some internet sites and social media (with its echo chambers) where chemtrail discussion, instead of debunking the idea, favors it and propagates conspiracy theory.
But there is another belief worse than chemtrails germinated by fake science.  It has led to actual harm.  For one reason or another, people known as anti-vaxxers (Trump among them) are refusing vaccinations for their children; thus an alarming global increase in measles — an illness that can cause hearing loss and, in rare cases, even death.
Developing countries have their own unique problems with vaccination.  Pakistan trying to eliminate polio has experienced deadly violence against vaccinators because Taliban leaders have proclaimed it a means of sterilizing Muslims.
But there are problems in developed countries also:  A survey in Australia showed one in three parents having concerns with vaccination.  In response, some health facilities are refusing to treat unvaccinated children.  Australia is not alone; the U.S. too has a vaccine dilemma and Europe is not exempt.
As preparation for the school year often requires vaccination shots, here is a brief review of what we know about vaccines, the origins of the anti-vaxxer movement and the available facts.
The prophet of anti-vaxers is Andrew Wakefield, whose origins are in the U.K.  He is a doctor, who was barred from practicing medicine there following his fake study connecting autism to the MMR vaccine, which protects against measles, mumps and rubella.  Several later studies have proven Wakefield dead wrong.
A refusal to vaccinate has been a key driver of recent measles cases in the US.  A disease once considered eliminated here has now returned, and in 2014, 667 cases were recorded, though numbers have declined since then.  Often the cause is a holiday trip contact and transmission to someone who has not been vaccinated; appalling to think about when the two-dose vaccination regimen renders 97 percent immunity.
For anti-vaxxers, there are two other troubling reasons:  Some believe the injection of attenuated, that is weakened, viruses can cause harm.  Then also there is anxiety about thimerosal in some vaccines as it carries traces of mercury.  But thimerosal has not been used in child vaccines for nearly two decades.  And while the MMR vaccine uses a combination of attenuated viruses, it has been in use without causing harm since 1971.  It has prevented an estimated 52 million cases of measles and over 5000 fatalities.
Belief and miracles have been a natural companion for humans.  About 2000 years ago, there was a miraculous virgin birth.  Now, some scholars contend it was all a translation error misinterpreting the word for 'maiden' as 'virgin'.  Others argue that 'maiden' in the culture of the time automatically implied virginity because unmarried young women were expected to be chaste.  Who is correct?  Heaven knows!