The War of Civilizations: Back to the Future (B)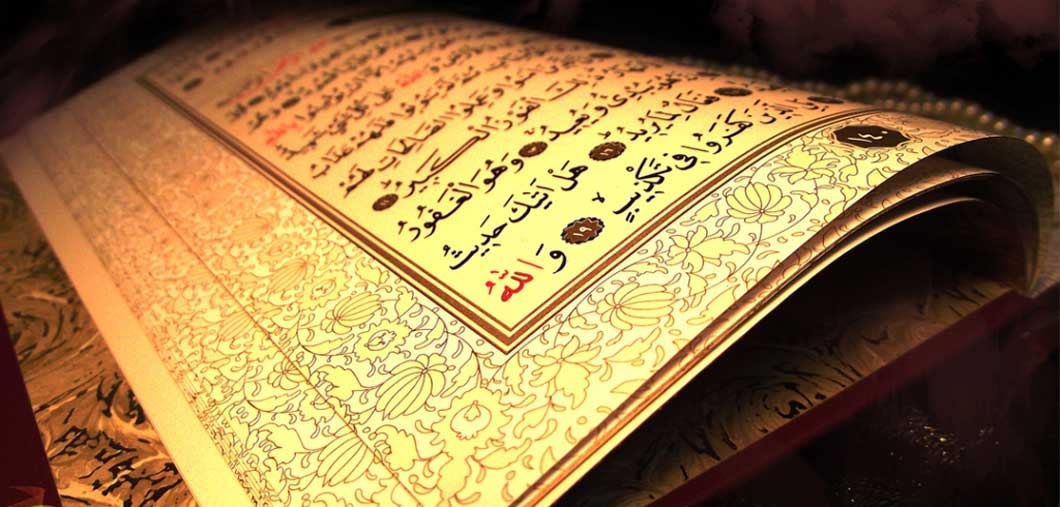 There is also a confusing reality: the free world cannot comprehend culturally and internalize politically the contemporary Arab-Islamic strategy, just because we are encountered by their personality paradox with its contradictory faces: on the one hand, a sense of inferiority, flattering and victimology, and an externalized brutal aggressiveness, on the other.
Two Arab sayings represent accurately this double-faced behavior, the duality of Arab-Islamic aggressiveness as compared to their perceived victimhood: a) Darabni wabaka' sabakani washtka (he hit and cried out, he overtook me and grumbled); b) Bûs Yad 'Adûwak Idha Kāna Akwa Minak wa-Iqta'a Yadu Lamma Takûn Aqwa Minhu (Kiss the hand of your enemy when he is stronger than you, and cut it off when you become stronger). If we understand, better internalize, these two proverbs, we have a good starter to understand Arab-Islamic political culture.
Why do so many people pretend not to know what they should know about Islam and its unique role in the world terrorism and violence today? Why do so many smear those who speak the truth about this religion and its devout followers? Why do so many ignore the fact that although other religions involve barbaric commandments, none motivates large numbers of its followers to commit atrocities the way Islam does today? We can only speculate on this count. However, just as we have a moral responsibility not only to judge Nazism and its practitioners as evil, and also to judge those who whitewash them as evil; so too we have a moral responsibility not only to judge Islam and its serious cruel practitioners as evil. People who knowingly whitewash evil are by that fact and to that extent evil.
To paraphrase Daniel Greenfield's "Schrodinger's Jihad," the great paradox of the War on Terror is that we are fighting an enemy that does not exist. We are told incessantly by political leaders, academic experts and the media that there is no such thing as Muslim terrorism. There may be a tiny minority of violent extremists, but they are only weeds, a tiny minority of no importance whatsoever. We are told that this tiny minority is no way representative of the world's billion and a half Muslims. We are told that Islam is a religion of peace and it absolutely against all these atrocities done by the tiny of weeds. Everything we have been told is obviously a lie. And the best evidence comes from the liars themselves. The media is howling that a bunch of cartoonists in Texas were irresponsible for sketching Islam's dead warlord because they should have known that Muslim terrorists would come to kill them for it. But if the media is right and Islam is a religion of peace, then why should they have anticipated a terrorist attack?
What keeps the lie alive is another paradox. Call it Schrödinger's Jihad. The more famous Schrödinger's Cat is a paradox in which a cat in a sealed box with poison that has a 50 percent chance of being released is in an indeterminate state. It is neither dead nor alive until someone opens the box. In Schrödinger's Jihad, the Muslim terrorist is in an indeterminate state until some Western observer opens the box, collapses his wave function and radicalizes him.
Every Muslim is both a peaceful spiritual person who is eager to embrace our way of life, and at the same time a violent killer who can be set off by the slightest offense. Like the cat in the box that is neither dead nor alive, he is both violent and peaceful, moderate and extremist, a solid citizen and a terrorist. He does not choose which of these to be or to become; we decide what he will be. The Jihadist paradox is that the Muslim terrorist is always defined by what we do, not by what he does. Islamic terrorism does not exist independently of the Western observer. It is not a Jihad with deep historical and theological roots within Islam, but a reaction to our interactions with Muslims.
Leaders believe that even talking about Islamic terrorism 'summons' them to being. By admitting the existence of Islamic terrorists, we 'radicalize' the Muslims and create terrorists who otherwise would not exist. The real threat is not from the terrorists, it is from the truth. When we tell the truth, people die. The truth turns Muslims into terrorists while the lies soothe them back into non-existence. Underneath all the academic terminology is the dream logic of wishful thinking. If we believe that Islam is a religion of peace, it will be a peaceful religion, and if we accept the reality that it is violent, then it will become violent. Islam does not define itself. We define it however we want. Our entire counterterrorism policy is based around the perverse ostrich belief that Islamic terrorism is a problem that we create by recognizing its existence. If we ignore it, it will go away.
The lies about Islam are sustained by a deep conviction among so-called liberals that the "Other" minorities are not real people with real beliefs and cultures, but victims in a game of power played out in the West. Islamic terrorism is just another step in the progressive pilgrim's progress. It's a problem that we caused and need to atone for in our cosmic karmic journey.
The Schrödinger's Jihad paradox has many other adjoining boxes. Some are filled with dictators and criminals. If the progressive observer can open the box and find the root cause, out comes a good person; if the right opens the box, then out will march the terrorists, drug dealers and warlords. The other side of the rhetoric about oppression and colonization is the conviction that those at the bottom do not have free will. If the mugger chooses to mug, rather than being driven to it by poverty, if Nazi Germany and the Soviet Union gleefully chose conquest instead of being forced to it by Western imperialism, and if the Muslim terrorist is not a helpless victim, but an abuser, then the moral imperative of the left's worldview collapses in a heap.
If Muslims are real people who are at least as capable of imperialism, racism, slavery and destroying the planet as any Westerner, and who have been doing all of these things a lot longer, then leftists would have to accept that they are tearing down the most progressive civilization on the planet on behalf of ridiculously reactionary civilizations.
The facts are crystal clear: Islam is the embodiment of imperialism and colonialism, by brutally implementing Arabization and Islamization of all the occupied territories from Morocco to North-Western China; Islam is the embodiment of racism, the way it treats the indigenous blacks and religious and ethnic minorities that have become an extinct species in their own territories; Islam is the embodiment of slavery ever in history (see: M A Khan, Islamic Jihad: A Legacy of forced conversion, Imperialism and Slavery in India. Willis, Slaves and Slavery in Muslim Africa. Fisher, Slavery in the History of Muslim Black Africa). Islam ran the wholesale slave-trade in Africa, and the data is horrible: for 25 million black slaves delivered to the markets, an estimated of about 120 million blacks were dead (Peter Hammond, Slavery, Terrorism and Islam: The Historical roots and contemporary Threats.). 80 million Hindus and Buddhists were butchered in India, Turkey, Afghanistan, and along the Silk Route. Slavery and slave trade is still practiced openly in Pakistan, Afghanistan, Saudi-Arabia, the Gulf States, Morocco and Mauritania.
One has always to recall that lies that are based on what we want to be true are the hardest to disprove. A lie that is tied into identity cannot be touched without destroying the entire identity of an individual or a movement. The lies about Islam run into the heart of what the left is. By destroying that which exists, they can bring their dreams to life. The dream is stronger than reality. The real animating force behind al-Qaeda was George W. Bush or Dick Cheney; the true power behind the Islamic Caliphate State is Pamela Geller or the Pentagon.
The Westerner opens the box and the Muslim terrorist comes out. When Western civilization as we know it is destroyed, then the left believes Muslim terrorism will end. Kill the observer and the cat never existed. Destroy the dreamer and the nightmare dies with him. The painful paradox is that the truth is more dangerous than the terrorists. Terrorists can kill the body, but truth can kill the dream.
Indeed, as George Orwell said: there are notions that are so foolish that only an intellectual will believe in them; and the further a society drifts from the truth, the more it will hate those who speak it. Therefore, in times when a lie becomes a norm, telling the truth is revolutionary. Vladimir Lenin has added: a lie told often enough becomes a truth. Accordingly, Joseph Geobbels declared: If you lie long enough and no one refutes it, eventually the lie will become accepted as truth. And Adolph Hitler summed it up: by means of shrewd lies, unremittingly repeated, it is possible to make people to believe that heaven is hell and hell is heaven. The greater the lie, the more readily it will be believed.
Even Salim Mansur, an honest and shrewd intellectual, uses Taqīyah or is in deep misunderstanding concerning Islam, or still carries water for Islam, claims, in his "A Ramadan Piece: The 'Other' Islam," there is no political Islam.
Abrahamic monotheism as represented in Judaism, Christianity, and Islam, precedes and stands apart from politics as an ethical vision that transcends history. It was a vision which invited people to embrace their common humanity as created and gifted by one omnipotent deity, and to follow a revealed code of ethics for righteous living, holding the promise of peace with an end to interminable conflicts that divided people into warring tribes.
This is totally mistaken. Contrary to his claim, Islam, unlike Judaism and Christianity is above all warlike and conflictual. Islam was founded explicitly as a political religion with the aim to "liberate" the world by the sword and to control it, and remains fundamentally so to this days. Islam is politics and motivates to achieve political means. There is nothing in Islam that is not explicitly political, with the core obligation to subjugate the world to the Sharī'ah. Moreover, the most salient characteristic of Islam today is still and very strongly tribal and clannish. All that is wrong with Islam is this strong sense and motivation of tribalism, as it contradicts all sorts of modernism and human endeavor of freedoms.
Contrary to Mansur's claim, Islam and reforms are totally incompatible. The Ottoman Empire did not engage in reformism and Europe's Reformation and Enlightenment did not signal any mirror for the Islamic world to follow this direction. The ottoman Tandhīmāt, were not reforms but 'arrangements,' and all failed. Islam before, the Ottomans and Islam after was intrinsically opposed to modern world, and have shown no readiness to follow in the footsteps of the West.
Mansur claims there is the "other" Islam, and that Dīn al-Fitrah, mentioned in Sûrat al-Rûm (30:30) is only of man to know his Creator. However, there is no 'other' Islam, written, or recorded, taught or followed, except for the official, the Sharī'ah.
Mansur brings the 1976 Commentary article, "The Return of Islam" by Bernard Lewis, to declare that the title of the essay was unfortunate and misleading; there was no "return of Islam" for Muslims, since at no point in Islamic or Muslim history had Islam been missing, or dormant. Mansur is right in this, however he continues the Taqīyah or obfuscation by claiming it was the return of only political Islam, or Islamism.
This differentiation as if "Islamic" is good and moderate, and devoted to world peace while Islamist is bad and terrorist and therefore does not belong to Islam, is non-existent and it has no corroborations in Islamic Scriptures. There is only one Islam, and it is warmongering and it is political. Mansur also suffers in Lewis' words the "inability to recognize the importance of the factor of religion in the current affairs of the Muslim world… Islam was associated with power from the very beginning."
Mansur claim Wahhabism, Khomeinism, Ikhwanism and their derivatives have no answer for Muslims on how to make their historic transition into the modern world, and the modern world until its civilized inhabitants, including Muslims, will obliterate them and political Islam. However, the origins of political Islam is from the first day Muhammad preached for the new religion. They arise from the 'revelations' of the Qur'an itself, to embark on wars of Jihad conquest, and to rule the world as the only legitimate religion.
Just another word for Ramadan. In Judeu-Christian mind it is a month of festival, of celebration, a religious month where the believer devotes himself to his Allah in prayer and love with peacefulness. However, this is another example of how Islam is different and above all 100 percent political even more than religious. Ramadan is also called Shahr al-Jihād, the month of Jihad, in which Islam has won many wars against the Kuffār. The most important one was the Battle of Badr, in March 624, the first war Muhammad won against his enemy which marked a historic turning point in the rise of Islam.
The Muslims believe they are blessed in this month to overpower their enemies, and it is Allah's will they win over and subdue the infidels. Therefore they have a deep religious incentive to fight the infidels with astounding success. One has just to summarize the long list of Jihad violent acts of terrorism during Ramadan every year.
For this year here are the powerful terrorism acts: June 27, four homicide bombings in Mukalla, Yemen. June 27, four homicide bombing along with other many attacks against Christians in Lebanon. June 28, three homicide bombings in Istanbul Attaturk airport. July 1, homicide attack in Dhaka, Bangladesh. July 2multiple homicide bombings in Baghdad, Iraq. July 4, homicide attack in Malaysian nightclub. July 4, three separate homicide bombings in Saudi-Arabia.
An important saying related to Muhammad is: "when I come to win over my enemies I frighten and terrorize them forty days before I fight them in the battleground." This strategy was adopted in many wars by Muslim leaders along history. However, it took the Free World too long to recognize the menace and to organize adequate policies. The problem is that Islam uses three different strategies at the same time that intended to achieve gains in different fronts: the violent terrorist arm of Jihad, mainly in the failed third world; the diplomatic arm of Da'wah, to deceive and mislead the prosperous first world; and the social-economic arm of Hijrah, to win over by demography and birth-rate. By that, Islam is a political religion that makes the attainment of political goals a religious duty.
The Free World suffers from mental blindness and amnesia about who the enemy is, but much worse, it has also forgotten who we are and what the hazards we face are. One example of how the Free World articulates its policy of denial has to do with sexual assaults and rapes. A question: what happened after the mass-rape in Germany and other states during Silvester? Answer: nothing. Question: how many rapist went to jail? Answer: none. Question: what was the media's role in this denial? Answer: 100 percent. There is a huge unprecedented rapes plague, sexual assaults and public molestation in Europe, and they are multiplying faster than tornado and effecting all the society's branches. This horrific nightmare is one of the well-known deep-used Islamic systematic conquests during its entire history.
Now, why Europe does not to solve these most despised crimes? Don't they care about their women? Or they do believe that Muslim deserve treating differently? Well, the answer is found in Western intimidations and confusion about this phenomenon they don't understand. For that, they have introduced new sophisticated inventions, and Scandinavia is leading. Instead of fighting the rapists and send them to prison for a long period of time, instead of acting new laws to answer this abhor reality, Scandinavia authorities are evading it. Sweden's police chief has announced the new brilliant sophisticated weapon: women are encouraged to wear wristbands reading in Swedish: "Don't touch me". "By wearing these wristbands," Sweden's police chief said, "young women will be able to make a stand." Peoples of the world, do you see how much this is an effective weapon? The Emperor's New Clothes at their best. Applauses are welcome.
To add to this infantile, insane and bitter joke, a woman-Minister of the Norwegian Government has suggested a solution to end this plague by exposing another sophisticated weapon: Young Norwegian women are advised not to walk alone in the streets of their own country. Great. These solutions are so successful so that we don't hear of sexual assaults and rapes in Scandinavia any longer. In the words of Aldous Huxley, facts do not cease to exist simply because they are ignored.
Indeed, here are the brilliant words of Karl Popper, to deeply learn and apply: If we extend unlimited tolerance even to those who are intolerant, if we are not prepared to defend a tolerant society against the onslaught of the intolerant, then the tolerant will be destroyed, and tolerance with them… We should therefore claim, in the name of tolerance, the right not to tolerate the intolerant.
As Albert Einstein said: the world will not be destroyed by those who do evil, but by those who watch them without doing anything. In Edmund Burke's version: all that it takes for evil to triumph is for the good men to do nothing. Therefore, according to Thomas Jefferson, the price of freedom is eternal vigilance. To that George Washington added: If freedom of speech is taken away then dumb and silent we may be led like sheep to the slaughter. Sometimes the first duty of intelligent men is the restatement of the obvious, according to George Orwell, and James Baldwin added: it is certain, that ignorance allied with power is the most ferocious enemy justice can have.
It was Viktor Orban, Prime Minister of Hungary, to reflect European reality: The face of European civilization… will never again be what it is now. There is no way back from a multicultural Europe. Neither to a Christian Europe, nor to the world of national cultures. On the issue of the mass Islamic immigration to Europe, which is totally political and has nothing to do with welfare, Orban said: The proposal from the European Commission is absurd, bordering on insanity. It is an incentive for human traffickers and will simply tell people: yes, try to cross the Mediterranean at all costs.
It was Sun Tzu who claimed: when you welcome your enemy into your camp, you cannot complain about being destroyed. To that John Howard, former Australian Prime Minister said: once a country allows its foreign policy to be determined by terrorism it has given the game away. Accordingly, Wolfgang von Goethe said: there is nothing more frightful than ignorance in action. If a nation expects to be ignorant and free in a state of civilization, it expects what never was and never will be. These are the words of Thomas Jefferson, and Robert A. Heinlein summed it up: a generation which ignores history has no past; and no future.
Following Newt Gingrich: after Sept. 11, 2001, President Bush told a joint session of Congress: "Our war on terror begins with al-Qaeda, but it does not end there. It will not end until every terrorist group of global reach has been found, stopped and defeated." However, the US has clearly failed to meet that goal.
Confronted with the atrocities in Paris, French Prime Minister, Manuel Valls, told his people on Jan. 10. 2015 that they were at war: "It is a war against terrorism, against jihadism, against radical Islam, against everything that is aimed at breaking fraternity, freedom, solidarity." Yet France, like the US, doesn't have a strategy for victory.
It has become a horrific apologetic reaction of senior Western politicians who immediately claim that the Islamic Jihadist terror attacks have nothing to do with Islam. When American citizen are killed abroad by Islamic terrorism the typical U.S. State Department declaration is that they have "senselessly murdered." Is it? American presidential candidate, Hillary Clinton, stated in November 2015: "Let's be clear: Islam is not our adversary. Muslims are peaceful and tolerant people and have nothing whatsoever to do with terrorism." Really?
The failure to protect Western citizens from Islamic Jihadist violence is one of the greatest betrayals in history. Daniel Greenfield noted: the fear of being accused as "Islamophobic" has become the Western greatest existential threat. Moreover, false claims of Muslim victimhood protect Muslim terrorists such as Omar Mateen:
"Muslims are not part of the coalition of the oppressed, but of the oppressors. The sooner we recognize that, the sooner we can deal stop Islamic terrorism and protect the victims of Muslim terrorists. Muslim privilege killed 49 people in Orlando. How many people will it kill next week or next month? How many will it kill in the next decade or the next century? The Muslim genocide of non-Muslims is already happening in Syria and Iraq. Islam has a long genocidal history. And if we continue to confuse the oppressors and the oppressed, the next genocide we fail to stop may be our own."
On Feb. 22, 1946, U.S. attaché to Moscow George Kennan sent what became known as the "Long Telegram," in which he outlined the nature of Soviet Union communism with clarity and force. His analysis shaped much of the American transition to a policy of containing the Soviet Union. It is a tragedy that the US has not learned the Islamic treat properly and do not issue an equivalent "Long Telegram" about Islam.
70% of 10-Year-Olds now in Learning Poverty, Unable to Read and Understand a Simple Text
As a result of the worst shock to education and learning in recorded history, learning poverty has increased by a third in low- and middle-income countries, with an estimated 70% of 10-year-olds unable to understand a simple written text, according to a new report published today by the World Bank, UNESCO, UNICEF, UK government Foreign Commonwealth and Development Office (FCDO), USAID, and the Bill & Melinda Gates Foundation. This rate was 57% before the pandemic, but now the learning crisis has deepened.This generation of students now risks losing $21 trillion in potential lifetime earnings in present value, or the equivalent of 17% of today's global GDP, up from the $17 trillion estimated in 2021.
The State of Global Learning Poverty: 2022 Update report shows that prolonged school closures, poor mitigation effectiveness, and household-income shocks had the biggest impact on learning poverty in Latin America and the Caribbean (LAC), with a predicted 80% of children at the end-of-primary-school-age now unable to understand a simple written text, up from around 50% pre-pandemic. The next-largest increase is in South Asia, where predictions put at 78% the share of children that lack minimum literacy proficiency, up from 60% pre-pandemic. Emerging data measuring actual learning levels of children in reopened school systems around the world corroborate the predictions of large learning losses. In Sub-Saharan Africa (SSA), increases in learning poverty were smaller, as school closures in this region typically lasted only a few months, but stand now at an extremely high 89%. In all other regions, simulations show increases in learning poverty.
The report also shows that even before COVID-19, the global learning crisis was deeper than previously thought. The global average pre-pandemic learning poverty rate, previously estimated at 53% for 2015, was even higher – with updated and revised data revealing that 57% of 10-year-olds in low- and middle-income countries were not able to read and understand a simple text, the measure for learning poverty. In regions, such as LAC and SSA, in which temporally comparable data is available, the report notes that learning poverty has remained stagnant in this period. This highlights that returning to the pre-COVID status quo will not secure the future of the world's children – a vigorous learning recovery and acceleration is needed.
Prolonged school closures and unequal mitigation strategies have worsened learning inequality among children. Evidence is mounting that children from lower socioeconomic backgrounds and other disadvantaged groups are suffering larger learning losses. Children with the most fragile grasp of foundational literacy before the closures are most likely to have suffered larger learning losses. Without strong foundational skills, children are unlikely to acquire the technical and higher-order skills needed to thrive in increasingly demanding labor markets and more complex societies.
The need for sustained commitment at all levels of society
The new World Bank, UNESCO, UNICEF, FCDO, USAID, and the Bill & Melinda Gates Foundation report emphasizes that learning recovery and acceleration requires sustained national political commitment, from the highest political levels to all members of society. Turning the tide against the longer-term learning crisis will require national coalitions for learning recovery – coalitions that include families, educators, civil society, the business community, and other ministries beyond the education ministry. Commitment needs to be further translated into concrete action at the national and sub-national levels, with better assessment of learning to fill the vast data gaps, clear targets for progress, and evidence-based plans for learning recovery and acceleration.
Given the scale of the challenges and scarcity of resources, countries need to concentrate their efforts on the most cost-effective approaches to tackle learning poverty.
The RAPID framework offers a menu of evidence-based interventions that education systems can implement to help children recover lost learning, and to accelerate long-term progress in foundational learning. Governments must make sure that education systems:
Reach every child and keep them in school
Assess learning levels regularly
Prioritize teaching the fundamentals
Increase the efficiency of instruction, including through catch-up learning
Develop psychosocial health and well-being.
These interventions must be implemented as part of a national learning recovery program that can also serve as a springboard for building more effective, equitable, and resilient education systems. To lead to broad, sustained change, the program will need to be accompanied by much-needed systemic strengthening. This is critical to closing learning gaps as much as possible by 2030 to ensure that all children and youth have the opportunity to shape the bright futures they deserve.
Partner quotes:
World Bank:
Jaime Saavedra, Global Director for Education, World Bank: "COVID-19 has devastated learning around the world, dramatically increasing the number of children living in Learning Poverty. With 7 in 10 of today's 10-year-olds in low- and middle-income countries now unable to read a simple text, political leaders and society must swiftly move to recover this generation's future by ensuring learning recovery strategies and investments. The World Bank is committed to supporting countries during these challenging times. Together, we can build forward better more equitable, effective, and resilient education. We owe it not only to the children and youth of this generation, but to ourselves – in their minds rests our future."
FCDO:
Alicia Herbert OBE, Director Education, Gender and Equality and Gender Envoy, FCDO: "This important document helps us to better understand where we are on education globally, and how we can ensure that all children are supported to get on track to achieve 12 years of quality education. The report shows what we feared. Even fewer children are now able to access a quality education, due to the impact of COVID-19 and school closures globally, especially the most marginalised. An estimated 7 in 10 of all children in low- and middle-income countries cannot read a simple text with comprehension by age 10. This is unacceptable. We must come together to pay attention and to act, so that all children can get back to school and learn."
Bill & Melinda Gates Foundation:
Dr. Benjamin Piper, Director of Global Education, Bill & Melinda Gates Foundation: "I want readers of this report to have at least two responses. The first is profound sadness at the magnitude of the learning crisis. The learning poverty data highlights the shocking inequality that persists in learning outcomes, with 87% of children in Africa unable to read and understand a simple text. This data was collected before the COVID-19 pandemic, but the new simulations suggest this has increased to 89%. This is sad, but it's also wrong. The second is that we have solutions that can work at scale and in government systems. Committing to substantial learning recovery programs is a start, but the composition of those programs matter: measure learning outcomes, but also invest in improving instruction through structured pedagogy or teaching at the right level interventions while increasing instructional time. Countries that do this have a real opportunity not only to recover learning lost due to COVID-19, but to make significant progress to reduce learning poverty by 2030."
UNESCO:
Stefania Giannini, UNESCO Assistant-Director General for Education: "These estimates ring the alarm louder than ever on the urgency to prioritize education in recovery plans and beyond. We must invest in holistic and transformative policies that act on the multiple causes of the learning crisis, mobilize the international community, and put in place all the conditions to ensure that no child falls behind. The Transforming Education Pre-Summit, from June 28 to 30 at UNESCO headquarters in Paris, and the Transforming Education Summit, on 19 September in New York, are our opportunity to set learning on the right tracks and fulfill the SDG4 promise to ensure quality education and lifelong learning opportunities for all."
UNICEF:
Robert Jenkins, UNICEF Global Director of Education: "Getting children back into the classroom is just the first step – but if we stop there, we will rob millions of children of the chance to reach their full potential. Every child has a right not only to be in school, but to learn in school, acquiring the basic skills that are the foundation for higher learning and higher income levels someday – in turn supporting equitable development and sustainable growth. We need to reach every child, in every situation. We need to assess their learning level and help them master the basics, so they can move ahead as confident learners. And especially for children living through conflicts and crises, we need to support children's learning by making sure they have the psychosocial support they need. We can't let children's learning become yet another casualty of the COVID-19 pandemic."
USAID:
LeAnna Marr, Acting Deputy Assistant Administrator, Bureau for Development, Democracy, and Innovation, Center for Education, USAID: "The State of Global Learning Poverty is an urgent call for commitment. Recovering from this massive shock will require all of us – governments, families, educators, civil society, and the private sector – to double our efforts to ensure every child is supported to return to school and catch up on learning. In the wake of the worst shock to education and learning in a century, USAID is committed to continuing our support to the recovery and transformation of education to ensure all children and youth are able to return to safe and quality learning. USAID will continue to build on our investments and lead globally in foundational learning, strengthening resilience in education systems, and equipping the next generation with the skills needed for lifelong success."
Overturning of Roe v Wade abortion law a 'huge blow to women's human rights'
Friday's decision by the US Supreme Court which overturns the 50-year-old Roe v Wade judgement guaranteeing access to abortion across the United States, was described by the UN human rights chief as "a huge blow to women's human rights and gender equality."
The widely anticipated Supreme Court decision, by six votes to three, was made in the specific case of Dobbs v Jackson Women's Health, and Michelle Bachelet said in a statement that it represents a "major setback" for sexual and reproductive health across the US.
The historic decision returns all questions of legality and access to abortion, to the individual states.
Reacting earlier to the US ruling, without making specific reference to it, the UN sexual and reproductive health agency (UNFPA) and the World Health Organization (WHO) noted that a staggering 45 per cent of all abortions around the world, are unsafe, making the procedure a leading cause of maternal death.
The agencies said it was inevitable that more women will die, as restrictions by national or regional governments increase.
Restrictions, ineffective
"Whether abortion is legal or not, it happens all too often. Data show that restricting access to abortion does not prevent people from seeking abortion, it simply makes it more deadly", UNFPA highlighted.
According to the agencies' 2022 State of World Population report, nearly half of all pregnancies worldwide are unintended, and over 60 per cent of these may end in abortion.
UNFPA said that it feared that more unsafe abortions will occur around the world if access becomes more restricted.
"Decisions reversing progress gained have a wider impact on the rights and choices of women and adolescents everywhere", the agency emphasized.
WHO echoed the message on their official Twitter account, reminding that removing barriers to abortion "protects women's lives, health and human rights".
An attack on women's autonomy
Ms. Bachelet further reminded that access to safe, legal and effective abortion is firmly rooted in international human right law and is at the core of women and girls' autonomy, and ability to make their own choices about their bodies and lives, free of discrimination, violence and coercion.
"This decision strips such autonomy from millions of women in the US, in particular those with low incomes and those belonging to racial and ethnic minorities, to the detriment of their fundamental rights", she warned.
The rights chief highlighted that the decision came after more than 50 countries with previously restrictive laws have liberalized their abortion legislation over the past 25 years.
"With today's ruling, the US is regrettably moving away from this progressive trend", she said.
Meanwhile, the UN agency, UN Women, cautioned in another statement that the ability of women to control what happens to their own bodies, is also associated with the roles women are able to play in society, whether as a member of the family, the workforce, or government.
Countries' responsibilities
The 1994 Programme of Action of the International Conference on Population and Development (ICPD), signed by 179 countries including the United States, recognized how deadly unsafe abortions are, and urged all countries to provide post-abortion care to save lives, irrespective of the legal status of abortion.
The document – resulting from a high-level meeting in Cairo, Egypt—also highlighted that all people should be able to access quality information about their reproductive health and contraceptives.
UNFPA, as the custodian of the Programme of Action, advocates for the right of all couples and individuals to decide freely and responsibly the number, spacing and timing of their children and to have the information and means to do so.
The agency also warned that if unsafe abortions continue, Sustainable Development Goal 3, related to maternal health, to which all UN Member States have committed, will be at risk of not being met.
The World Cup and beyond: Thinking strategically about LGBT rights
When Egyptian football legend Mohammed Aboutreika came out swinging against homosexuality in late 2021, he touched a raw nerve across the Muslim world.
The tit-for-tat between Mr. Aboutreika and supporters of lesbian, gay, bisexual, and transgender (LGBT) rights laid bare a yawning gap.
For Mr. Aboutreika and many in the Muslim world, the issue is adhering to their values and rejecting attempts to impose the values of others.
For supporters of LGBT rights and LGBT soccer fans, at stake most immediately is LGBT people's right to attend the 2022 Qatar World Cup without fear of discrimination or legal entanglement because of their sexuality.
Longer-term, it's about ensuring recognition of LGBT rights, including social acceptability, inclusivity, and non-discrimination.
Solving the immediate problem may be the lower hanging fruit. However, it may also open a pathway to what is realistically achievable in the middle term.
The reality is that what may be realistically possible is at best akin to US President Bill Clinton's application to gays in the US military of the 'don't ask, don't tell" rule or Indonesia's de facto 'live and let live' principle.
That may not be satisfactory, but it may be the only thing that, for now, is possible without putting LGBT communities at risk by provoking public hostility and backlash.
To be sure, autocratic Middle Eastern regimes like Saudi Arabia and Egypt often target LGBT communities for domestic political gain. In addition, the United Arab Emirates, perhaps the Middle East's socially most liberal society, recently backtracked on LGBT-related issues.
The trick in campaigning for LGBT rights is avoiding playing into the hands of autocrats while maintaining the pressure.
Simply attempting to impose recognition is unlikely to produce results. Instead, a more realistic strategy is to devise ways to stimulate debate in Muslim-majority countries and encourage social change bottom-up to ensure public buy-in.
That worked to a degree as human rights groups, and trade unions used the World Cup to pressure Qatar to make changes to its labour regime. LGBT rights are in a different category and relate more directly, rightly or wrongly, to perceived religious precepts.
As such, what worked with labour rights, even if human rights groups would like to see more far-reaching reforms, is unlikely to produce similar results when it comes to LGBT rights.
"Lobbying on behalf of a vast migrant labour force, which has historically been subjected to brutally exploitative practices, has yielded tangible results… But there is a long way to go before the rights of a mainly South Asian workforce, from some of the world's poorest countries, are properly safeguarded," The Guardian noted.
The paper backed proposals by human rights groups and British trade unions for the establishment in Qatar of migrant workers' centres, which would offer advice, support and representation in lieu of a trade union, and compensation for relatives of labourers who died while employed in World Cup-related public works projects.
Going to extremes, Saudi Arabia, amid a push to encourage tourism, launched "rainbow raids" this month on shops selling children's toys and accessories.
Authorities targeted clothing and toys, including hair clips, pop-its, t-shirts, bows, skirts, hats, and colouring pencils "that contradict the Islamic faith and public morals and promote homosexual colours that target the younger generation," said a commerce ministry official.
Earlier, the kingdom, like the UAE, banned Lightyear, a Disney and Pixar animated production, because of a same-sex kiss scene, and Disney's Doctor Strange in the Universe of Madness, in which one character refers to her "two mums."
The UAE ban appeared to contradict the government's announcement in late 2021 that it would end the censorship of films. The country's Media Regulatory Office said it would introduce a 21+ age viewer classification policy instead. However, that wasn't evident when the office tweeted an image of Lightyear, crossed out with a red line.
Human Rights Watch has repeatedly charged that Egyptian police and National Security Agency officers "arbitrarily arrest" LGBT people and "detain them in inhuman conditions, systematically subject them to ill-treatment including torture, and often incite fellow inmates to abuse them.
With the World Cup only months away, Qatar is caught in a Catch-22. In a country where the few gays willing to speak out describe an environment of social and legal discrimination, Qatari authorities would like to see the World Cup finals as an interlude of 'live and let live.'
Qatari officials have insisted in recent years that LGBT fans would be welcome during the World Cup but would be expected to respect norms that frown on public expressions of affection irrespective of sexual orientation.
Paul Amann, the founder of Liverpool FC's LGBT supporters' club Kop Outs, met in 2019 with Qatari World Cup organizers before traveling to Doha with his husband to evaluate the situation.
"I'm very satisfied that their approach is to provide an 'everyone is welcome' ethos that does include respect, albeit through privacy. I'm not sure if rainbow flags generally will ever be accepted 'in-country,' but maybe in stadia," Mr. Amann said upon his return.
Mr. Aboutreika put Qatar on the spot when he asserted in November 2021 that "our role is to stand up to this phenomenon, homosexuality, because it's a dangerous ideology and it's becoming nasty, and people are not ashamed of it anymore. They (the Premier League) will tell you that homosexuality is human rights. No, it is not human rights; in fact, it's against humanity."
The Qatari parliament and state-aligned media, imams in Saudi mosques, Saudi diplomats, and Al-Azhar, the citadel of Islamic learning in Cairo, rallied to reiterate Mr. Aboutreika 's condemnation despite his allegedly Islamist leanings.
Mr. Aboutreika's remarks were in response to Australian gay footballer Josh Cavallo who revived the sexuality debate when he declared that he would be afraid to play in the Qatar World Cup because of the Gulf state's ban on homosexuality and harsh legal penalties ranging from flogging to lengthy prison terms.
One of the few players to discuss his sexuality publicly, Mr. Cavallo expressed his concern a month after coming out as gay. Mr. Cavallo said other footballers had privately expressed similar fears.
What is evident in the sexuality debate is that few people, if any, will be convinced by arguments raised by the opposing side in what amounts to a dialogue of the deaf. Both sides of the divide feel deeply about their positions.
For proponents of LGBT rights, the challenge is to develop strategies that may contribute to change rather than insisting on a path that is more likely to deepen the trench lines than produce results for the people it is really about: the LGBT community.