The War of Civilizations: Back to the Future (B)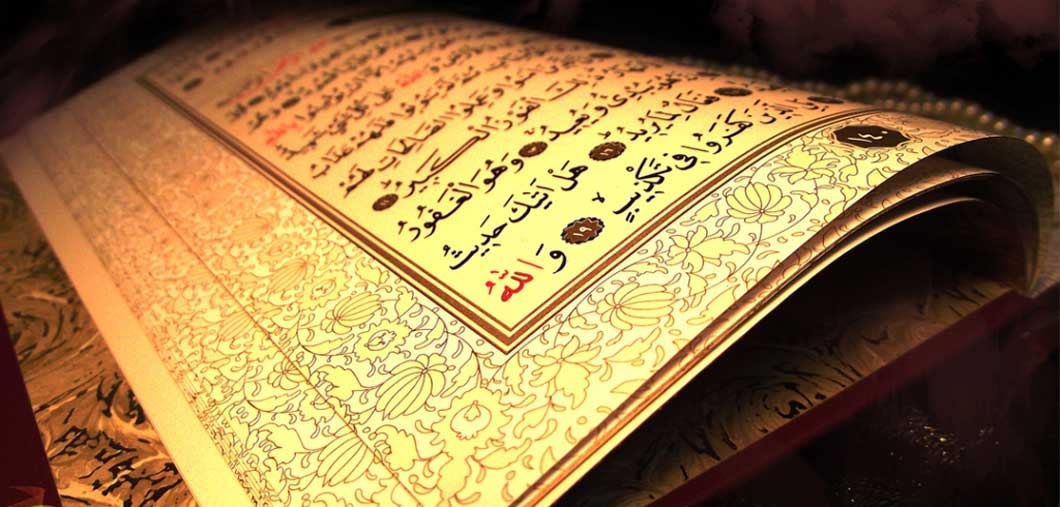 There is also a confusing reality: the free world cannot comprehend culturally and internalize politically the contemporary Arab-Islamic strategy, just because we are encountered by their personality paradox with its contradictory faces: on the one hand, a sense of inferiority, flattering and victimology, and an externalized brutal aggressiveness, on the other.
Two Arab sayings represent accurately this double-faced behavior, the duality of Arab-Islamic aggressiveness as compared to their perceived victimhood: a) Darabni wabaka' sabakani washtka (he hit and cried out, he overtook me and grumbled); b) Bûs Yad 'Adûwak Idha Kāna Akwa Minak wa-Iqta'a Yadu Lamma Takûn Aqwa Minhu (Kiss the hand of your enemy when he is stronger than you, and cut it off when you become stronger). If we understand, better internalize, these two proverbs, we have a good starter to understand Arab-Islamic political culture.
Why do so many people pretend not to know what they should know about Islam and its unique role in the world terrorism and violence today? Why do so many smear those who speak the truth about this religion and its devout followers? Why do so many ignore the fact that although other religions involve barbaric commandments, none motivates large numbers of its followers to commit atrocities the way Islam does today? We can only speculate on this count. However, just as we have a moral responsibility not only to judge Nazism and its practitioners as evil, and also to judge those who whitewash them as evil; so too we have a moral responsibility not only to judge Islam and its serious cruel practitioners as evil. People who knowingly whitewash evil are by that fact and to that extent evil.
To paraphrase Daniel Greenfield's "Schrodinger's Jihad," the great paradox of the War on Terror is that we are fighting an enemy that does not exist. We are told incessantly by political leaders, academic experts and the media that there is no such thing as Muslim terrorism. There may be a tiny minority of violent extremists, but they are only weeds, a tiny minority of no importance whatsoever. We are told that this tiny minority is no way representative of the world's billion and a half Muslims. We are told that Islam is a religion of peace and it absolutely against all these atrocities done by the tiny of weeds. Everything we have been told is obviously a lie. And the best evidence comes from the liars themselves. The media is howling that a bunch of cartoonists in Texas were irresponsible for sketching Islam's dead warlord because they should have known that Muslim terrorists would come to kill them for it. But if the media is right and Islam is a religion of peace, then why should they have anticipated a terrorist attack?
What keeps the lie alive is another paradox. Call it Schrödinger's Jihad. The more famous Schrödinger's Cat is a paradox in which a cat in a sealed box with poison that has a 50 percent chance of being released is in an indeterminate state. It is neither dead nor alive until someone opens the box. In Schrödinger's Jihad, the Muslim terrorist is in an indeterminate state until some Western observer opens the box, collapses his wave function and radicalizes him.
Every Muslim is both a peaceful spiritual person who is eager to embrace our way of life, and at the same time a violent killer who can be set off by the slightest offense. Like the cat in the box that is neither dead nor alive, he is both violent and peaceful, moderate and extremist, a solid citizen and a terrorist. He does not choose which of these to be or to become; we decide what he will be. The Jihadist paradox is that the Muslim terrorist is always defined by what we do, not by what he does. Islamic terrorism does not exist independently of the Western observer. It is not a Jihad with deep historical and theological roots within Islam, but a reaction to our interactions with Muslims.
Leaders believe that even talking about Islamic terrorism 'summons' them to being. By admitting the existence of Islamic terrorists, we 'radicalize' the Muslims and create terrorists who otherwise would not exist. The real threat is not from the terrorists, it is from the truth. When we tell the truth, people die. The truth turns Muslims into terrorists while the lies soothe them back into non-existence. Underneath all the academic terminology is the dream logic of wishful thinking. If we believe that Islam is a religion of peace, it will be a peaceful religion, and if we accept the reality that it is violent, then it will become violent. Islam does not define itself. We define it however we want. Our entire counterterrorism policy is based around the perverse ostrich belief that Islamic terrorism is a problem that we create by recognizing its existence. If we ignore it, it will go away.
The lies about Islam are sustained by a deep conviction among so-called liberals that the "Other" minorities are not real people with real beliefs and cultures, but victims in a game of power played out in the West. Islamic terrorism is just another step in the progressive pilgrim's progress. It's a problem that we caused and need to atone for in our cosmic karmic journey.
The Schrödinger's Jihad paradox has many other adjoining boxes. Some are filled with dictators and criminals. If the progressive observer can open the box and find the root cause, out comes a good person; if the right opens the box, then out will march the terrorists, drug dealers and warlords. The other side of the rhetoric about oppression and colonization is the conviction that those at the bottom do not have free will. If the mugger chooses to mug, rather than being driven to it by poverty, if Nazi Germany and the Soviet Union gleefully chose conquest instead of being forced to it by Western imperialism, and if the Muslim terrorist is not a helpless victim, but an abuser, then the moral imperative of the left's worldview collapses in a heap.
If Muslims are real people who are at least as capable of imperialism, racism, slavery and destroying the planet as any Westerner, and who have been doing all of these things a lot longer, then leftists would have to accept that they are tearing down the most progressive civilization on the planet on behalf of ridiculously reactionary civilizations.
The facts are crystal clear: Islam is the embodiment of imperialism and colonialism, by brutally implementing Arabization and Islamization of all the occupied territories from Morocco to North-Western China; Islam is the embodiment of racism, the way it treats the indigenous blacks and religious and ethnic minorities that have become an extinct species in their own territories; Islam is the embodiment of slavery ever in history (see: M A Khan, Islamic Jihad: A Legacy of forced conversion, Imperialism and Slavery in India. Willis, Slaves and Slavery in Muslim Africa. Fisher, Slavery in the History of Muslim Black Africa). Islam ran the wholesale slave-trade in Africa, and the data is horrible: for 25 million black slaves delivered to the markets, an estimated of about 120 million blacks were dead (Peter Hammond, Slavery, Terrorism and Islam: The Historical roots and contemporary Threats.). 80 million Hindus and Buddhists were butchered in India, Turkey, Afghanistan, and along the Silk Route. Slavery and slave trade is still practiced openly in Pakistan, Afghanistan, Saudi-Arabia, the Gulf States, Morocco and Mauritania.
One has always to recall that lies that are based on what we want to be true are the hardest to disprove. A lie that is tied into identity cannot be touched without destroying the entire identity of an individual or a movement. The lies about Islam run into the heart of what the left is. By destroying that which exists, they can bring their dreams to life. The dream is stronger than reality. The real animating force behind al-Qaeda was George W. Bush or Dick Cheney; the true power behind the Islamic Caliphate State is Pamela Geller or the Pentagon.
The Westerner opens the box and the Muslim terrorist comes out. When Western civilization as we know it is destroyed, then the left believes Muslim terrorism will end. Kill the observer and the cat never existed. Destroy the dreamer and the nightmare dies with him. The painful paradox is that the truth is more dangerous than the terrorists. Terrorists can kill the body, but truth can kill the dream.
Indeed, as George Orwell said: there are notions that are so foolish that only an intellectual will believe in them; and the further a society drifts from the truth, the more it will hate those who speak it. Therefore, in times when a lie becomes a norm, telling the truth is revolutionary. Vladimir Lenin has added: a lie told often enough becomes a truth. Accordingly, Joseph Geobbels declared: If you lie long enough and no one refutes it, eventually the lie will become accepted as truth. And Adolph Hitler summed it up: by means of shrewd lies, unremittingly repeated, it is possible to make people to believe that heaven is hell and hell is heaven. The greater the lie, the more readily it will be believed.
Even Salim Mansur, an honest and shrewd intellectual, uses Taqīyah or is in deep misunderstanding concerning Islam, or still carries water for Islam, claims, in his "A Ramadan Piece: The 'Other' Islam," there is no political Islam.
Abrahamic monotheism as represented in Judaism, Christianity, and Islam, precedes and stands apart from politics as an ethical vision that transcends history. It was a vision which invited people to embrace their common humanity as created and gifted by one omnipotent deity, and to follow a revealed code of ethics for righteous living, holding the promise of peace with an end to interminable conflicts that divided people into warring tribes.
This is totally mistaken. Contrary to his claim, Islam, unlike Judaism and Christianity is above all warlike and conflictual. Islam was founded explicitly as a political religion with the aim to "liberate" the world by the sword and to control it, and remains fundamentally so to this days. Islam is politics and motivates to achieve political means. There is nothing in Islam that is not explicitly political, with the core obligation to subjugate the world to the Sharī'ah. Moreover, the most salient characteristic of Islam today is still and very strongly tribal and clannish. All that is wrong with Islam is this strong sense and motivation of tribalism, as it contradicts all sorts of modernism and human endeavor of freedoms.
Contrary to Mansur's claim, Islam and reforms are totally incompatible. The Ottoman Empire did not engage in reformism and Europe's Reformation and Enlightenment did not signal any mirror for the Islamic world to follow this direction. The ottoman Tandhīmāt, were not reforms but 'arrangements,' and all failed. Islam before, the Ottomans and Islam after was intrinsically opposed to modern world, and have shown no readiness to follow in the footsteps of the West.
Mansur claims there is the "other" Islam, and that Dīn al-Fitrah, mentioned in Sûrat al-Rûm (30:30) is only of man to know his Creator. However, there is no 'other' Islam, written, or recorded, taught or followed, except for the official, the Sharī'ah.
Mansur brings the 1976 Commentary article, "The Return of Islam" by Bernard Lewis, to declare that the title of the essay was unfortunate and misleading; there was no "return of Islam" for Muslims, since at no point in Islamic or Muslim history had Islam been missing, or dormant. Mansur is right in this, however he continues the Taqīyah or obfuscation by claiming it was the return of only political Islam, or Islamism.
This differentiation as if "Islamic" is good and moderate, and devoted to world peace while Islamist is bad and terrorist and therefore does not belong to Islam, is non-existent and it has no corroborations in Islamic Scriptures. There is only one Islam, and it is warmongering and it is political. Mansur also suffers in Lewis' words the "inability to recognize the importance of the factor of religion in the current affairs of the Muslim world… Islam was associated with power from the very beginning."
Mansur claim Wahhabism, Khomeinism, Ikhwanism and their derivatives have no answer for Muslims on how to make their historic transition into the modern world, and the modern world until its civilized inhabitants, including Muslims, will obliterate them and political Islam. However, the origins of political Islam is from the first day Muhammad preached for the new religion. They arise from the 'revelations' of the Qur'an itself, to embark on wars of Jihad conquest, and to rule the world as the only legitimate religion.
Just another word for Ramadan. In Judeu-Christian mind it is a month of festival, of celebration, a religious month where the believer devotes himself to his Allah in prayer and love with peacefulness. However, this is another example of how Islam is different and above all 100 percent political even more than religious. Ramadan is also called Shahr al-Jihād, the month of Jihad, in which Islam has won many wars against the Kuffār. The most important one was the Battle of Badr, in March 624, the first war Muhammad won against his enemy which marked a historic turning point in the rise of Islam.
The Muslims believe they are blessed in this month to overpower their enemies, and it is Allah's will they win over and subdue the infidels. Therefore they have a deep religious incentive to fight the infidels with astounding success. One has just to summarize the long list of Jihad violent acts of terrorism during Ramadan every year.
For this year here are the powerful terrorism acts: June 27, four homicide bombings in Mukalla, Yemen. June 27, four homicide bombing along with other many attacks against Christians in Lebanon. June 28, three homicide bombings in Istanbul Attaturk airport. July 1, homicide attack in Dhaka, Bangladesh. July 2multiple homicide bombings in Baghdad, Iraq. July 4, homicide attack in Malaysian nightclub. July 4, three separate homicide bombings in Saudi-Arabia.
An important saying related to Muhammad is: "when I come to win over my enemies I frighten and terrorize them forty days before I fight them in the battleground." This strategy was adopted in many wars by Muslim leaders along history. However, it took the Free World too long to recognize the menace and to organize adequate policies. The problem is that Islam uses three different strategies at the same time that intended to achieve gains in different fronts: the violent terrorist arm of Jihad, mainly in the failed third world; the diplomatic arm of Da'wah, to deceive and mislead the prosperous first world; and the social-economic arm of Hijrah, to win over by demography and birth-rate. By that, Islam is a political religion that makes the attainment of political goals a religious duty.
The Free World suffers from mental blindness and amnesia about who the enemy is, but much worse, it has also forgotten who we are and what the hazards we face are. One example of how the Free World articulates its policy of denial has to do with sexual assaults and rapes. A question: what happened after the mass-rape in Germany and other states during Silvester? Answer: nothing. Question: how many rapist went to jail? Answer: none. Question: what was the media's role in this denial? Answer: 100 percent. There is a huge unprecedented rapes plague, sexual assaults and public molestation in Europe, and they are multiplying faster than tornado and effecting all the society's branches. This horrific nightmare is one of the well-known deep-used Islamic systematic conquests during its entire history.
Now, why Europe does not to solve these most despised crimes? Don't they care about their women? Or they do believe that Muslim deserve treating differently? Well, the answer is found in Western intimidations and confusion about this phenomenon they don't understand. For that, they have introduced new sophisticated inventions, and Scandinavia is leading. Instead of fighting the rapists and send them to prison for a long period of time, instead of acting new laws to answer this abhor reality, Scandinavia authorities are evading it. Sweden's police chief has announced the new brilliant sophisticated weapon: women are encouraged to wear wristbands reading in Swedish: "Don't touch me". "By wearing these wristbands," Sweden's police chief said, "young women will be able to make a stand." Peoples of the world, do you see how much this is an effective weapon? The Emperor's New Clothes at their best. Applauses are welcome.
To add to this infantile, insane and bitter joke, a woman-Minister of the Norwegian Government has suggested a solution to end this plague by exposing another sophisticated weapon: Young Norwegian women are advised not to walk alone in the streets of their own country. Great. These solutions are so successful so that we don't hear of sexual assaults and rapes in Scandinavia any longer. In the words of Aldous Huxley, facts do not cease to exist simply because they are ignored.
Indeed, here are the brilliant words of Karl Popper, to deeply learn and apply: If we extend unlimited tolerance even to those who are intolerant, if we are not prepared to defend a tolerant society against the onslaught of the intolerant, then the tolerant will be destroyed, and tolerance with them… We should therefore claim, in the name of tolerance, the right not to tolerate the intolerant.
As Albert Einstein said: the world will not be destroyed by those who do evil, but by those who watch them without doing anything. In Edmund Burke's version: all that it takes for evil to triumph is for the good men to do nothing. Therefore, according to Thomas Jefferson, the price of freedom is eternal vigilance. To that George Washington added: If freedom of speech is taken away then dumb and silent we may be led like sheep to the slaughter. Sometimes the first duty of intelligent men is the restatement of the obvious, according to George Orwell, and James Baldwin added: it is certain, that ignorance allied with power is the most ferocious enemy justice can have.
It was Viktor Orban, Prime Minister of Hungary, to reflect European reality: The face of European civilization… will never again be what it is now. There is no way back from a multicultural Europe. Neither to a Christian Europe, nor to the world of national cultures. On the issue of the mass Islamic immigration to Europe, which is totally political and has nothing to do with welfare, Orban said: The proposal from the European Commission is absurd, bordering on insanity. It is an incentive for human traffickers and will simply tell people: yes, try to cross the Mediterranean at all costs.
It was Sun Tzu who claimed: when you welcome your enemy into your camp, you cannot complain about being destroyed. To that John Howard, former Australian Prime Minister said: once a country allows its foreign policy to be determined by terrorism it has given the game away. Accordingly, Wolfgang von Goethe said: there is nothing more frightful than ignorance in action. If a nation expects to be ignorant and free in a state of civilization, it expects what never was and never will be. These are the words of Thomas Jefferson, and Robert A. Heinlein summed it up: a generation which ignores history has no past; and no future.
Following Newt Gingrich: after Sept. 11, 2001, President Bush told a joint session of Congress: "Our war on terror begins with al-Qaeda, but it does not end there. It will not end until every terrorist group of global reach has been found, stopped and defeated." However, the US has clearly failed to meet that goal.
Confronted with the atrocities in Paris, French Prime Minister, Manuel Valls, told his people on Jan. 10. 2015 that they were at war: "It is a war against terrorism, against jihadism, against radical Islam, against everything that is aimed at breaking fraternity, freedom, solidarity." Yet France, like the US, doesn't have a strategy for victory.
It has become a horrific apologetic reaction of senior Western politicians who immediately claim that the Islamic Jihadist terror attacks have nothing to do with Islam. When American citizen are killed abroad by Islamic terrorism the typical U.S. State Department declaration is that they have "senselessly murdered." Is it? American presidential candidate, Hillary Clinton, stated in November 2015: "Let's be clear: Islam is not our adversary. Muslims are peaceful and tolerant people and have nothing whatsoever to do with terrorism." Really?
The failure to protect Western citizens from Islamic Jihadist violence is one of the greatest betrayals in history. Daniel Greenfield noted: the fear of being accused as "Islamophobic" has become the Western greatest existential threat. Moreover, false claims of Muslim victimhood protect Muslim terrorists such as Omar Mateen:
"Muslims are not part of the coalition of the oppressed, but of the oppressors. The sooner we recognize that, the sooner we can deal stop Islamic terrorism and protect the victims of Muslim terrorists. Muslim privilege killed 49 people in Orlando. How many people will it kill next week or next month? How many will it kill in the next decade or the next century? The Muslim genocide of non-Muslims is already happening in Syria and Iraq. Islam has a long genocidal history. And if we continue to confuse the oppressors and the oppressed, the next genocide we fail to stop may be our own."
On Feb. 22, 1946, U.S. attaché to Moscow George Kennan sent what became known as the "Long Telegram," in which he outlined the nature of Soviet Union communism with clarity and force. His analysis shaped much of the American transition to a policy of containing the Soviet Union. It is a tragedy that the US has not learned the Islamic treat properly and do not issue an equivalent "Long Telegram" about Islam.
An Analysis on Marshall McLuhan's concepts
Marshall McLuhan is an important scholar who has made major contributions to communication discipline through introducing new concepts like "global village" and "medium is the message". It can be said that ideas of McLuhan can be applied to new technologies and social media discussions today.
McLuhan introduced the idea of "medium is the message" in his book called Medium is the Message that was published in 1967. According to McLuhan, what is said by the message is not very significant. The media actors which can be regarded as the medium hold a more major influence on the masses than the message it presents.
The medium (or media in other terms) does not only have the role of being the carrier of the message but it is also the message that shapes people's views and perceptions (McLuhan, 1967). McLuhan, based on the idea of "medium is the message" gave examples to support his claim in his book Understanding Media: The Extensions of Man published in 1964. According to McLuhan, the content of any medium is always another medium. For instance, the content of writing is speech; the written word is the content of print; and print can be seen as the content of the telegraph (McLuhan, 1964).
Another important concept coined by McLuhan is "global village". This concept was introduced in the 1960s to say that mass media will spread all over the world and make the world become a global village (McLuhan, 1962). According to McLuhan, the electronic interdependence of today's world produces a world in the sense of "global village". The global village has been created by the instant electronic information movement according to McLuhan.
McLuhan believed in the usefulness of communication technologies. One of the most important emphases McLuhan made was about drawing attention with his findings about the global communication revolution. According to McLuhan, TV has been a critical invention that ensures that nothing remains a secret, and that eliminates privacy, and he believed that the change of societies is possible with the development of communication tools in various forms. McLuhan made one of the most important predictions of the 20th century. This was the Internet.
In contemporary world, social media is used by millions of user all over the world. New technologies have turned the world into a "global village" Although McLuhan said almost 60 years ago, his ideas about media (medium is the message) and the "global village" concept are still relevant today.
References
McLuhan, M. (1962), The Gutenberg Galaxy: The making of typographic man. London: Routledge.
McLuhan M. (1964), Understanding Media: The Extensions of Man by Marshall McLuhan, McGraw Hill
McLuhan, M. (1967). The Medium is the Massage: An Inventory of Effects. London: Penguin Press.
Leaving no one behind with Fiqh for person with disability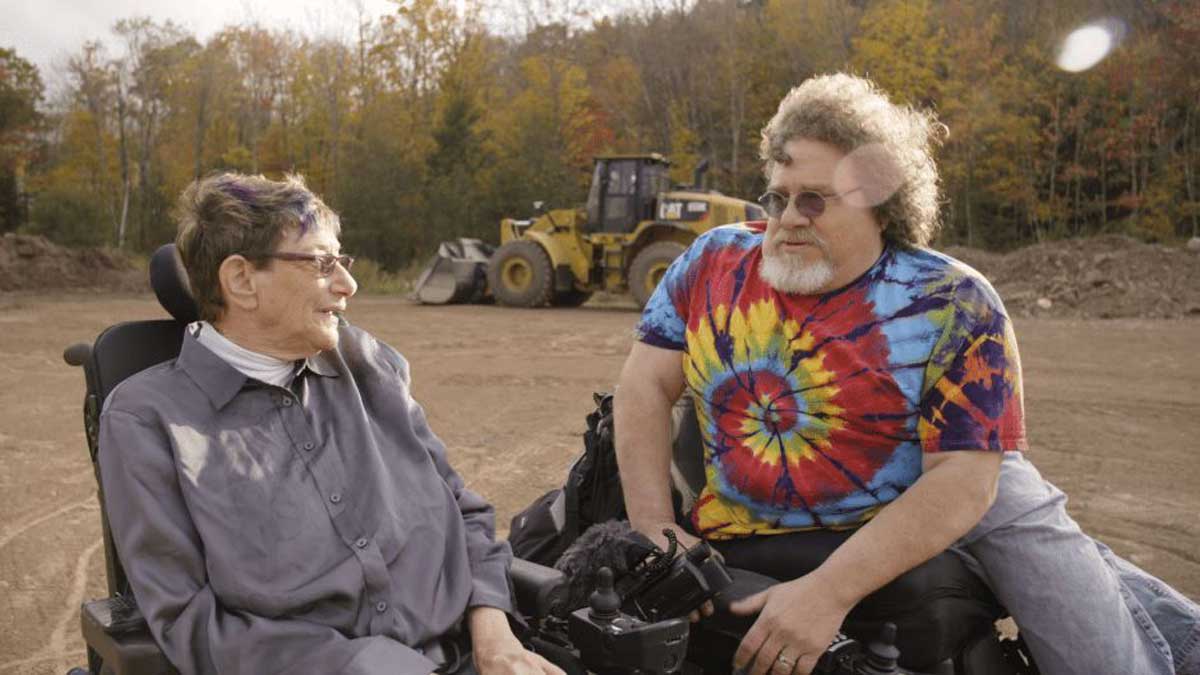 As I watch the new Netflix documentary, Crip Camp: A Disability Revolution produced by former President Barrack Obama and Michelle Obama, I realize thatthere is an urgent need for grassroot activism to support disability religious rights to pave the way towards greater equality. The movie highlights disabled summer campers who fight for the realization disability rights in 1970s, at the time when they were largely ignored by the state.
And does Indonesia need A Disability Revolution?
According to a study by Monash University, it is estimated that the disability prevalence rate in Indonesia is between 4% and 11%. There are several causes of disability, ranging from malnutrition, diseases, ageing population, natural disaster, and accident. Unfortunately, due to social stigma in the society against people with disability, the disability statistical figures may be underreported.
The Indonesian government has been actively involved in international convention by ratifying United Nations Convention on the Rights of Persons with Disabilities (UNCRPD) in 2007 and issued the law no. 8 of 2016 on rights of persons with disabilities to comply with human rights standards. But, at the same time the law faces some stagnate situation regarding improved well-beings of people with disabilities because disability prejudices are still at the heart of this tension.
For example, disabled children are less likely to attend formal education because of lacking inclusive schools. In public places, ramps and accessible information are not easily available. Zooming into the workforce, Indonesian 2010 census reported that only 26,4% people with severe disabilities were employed in formal sectors. This resulted in high rate of self-employment among people with severe disabilities. Many people with mental disability, such as bipolar disorder, have to conceal their condition for the fear of losing jobs.
A research found that discriminations against people with disabilities in developing countries, including Indonesia, caused a loss of up to 7% of Gross Domestic Product(imagine : what if a genius with severe disability like the late Professor Stephen Hawking had never been employed at university?).
Women with disabilities even suffered more from double prejudices, by their gender and their disabilities. What makes thing more difficult for disabled citizens is that, despite of some disabilities laws and ministerial decrees, they were poorly enforced. This explains the urgency of ending this discrimination from a social-economic developmental perspective.
As the largest Muslim majority country in the world, Fiqh (Islamic jurisdiction) for person with disability remains important to safeguard equal religious rights. As a non-disabled Muslim woman, being able to perform Islamic prayer (shalat) properly help me increase my mental wellbeing during this unprecedented time.
Unfortunately, there are still some Muslims who believe that disabilities are by-products of witchcrafts (sihr) or demons (syaitan) which can be healed only by involving spirits and enchanting some quranic verses. Further, in Islamic law per se, there is no specific term which can encompass all disabilities.
"Fiqh for person with disability is very important because the society has yet to accommodate special needs for people with disabilities in performing religious rituals. For example, how does Islam regulate the wudlu(ablution) taken by a man/woman without arms? Considering that Islamic law obligates that someone must wash one's arm up to elbow during wudlu. And will the wheelchair be considered as najis(impure) inside the mosque?" said Mr. Bahrul Fuad, a disabled person and board member of AIDRAN (Australia-Indonesia Disability Research and Advocacy Network).
Mr. Ahmad Ma'ruf, the Disability Program Team Leader of Muhammadiyah, the second largest and most influential Islamic organization in Indonesia after Nadlatul Ulama (NU), even posed critical questions:"What if persons with hearing impairment wish to get married and say ijabqabul (Islamic marriage vows), will they use sign language? Because religious court has yet to regulate the sign language issue. And who has the authority to validate the sign language as "legally correct" in Islamic marriage? What if a man with wheelchair wishes to be an imam (leader of a congregational prayer)? Is he allowed to do that, given the fact that many people still interpret explicitly the regulation that makmum (member of a congregational prayer) must follow movements of imam? What if there is no accessible ablution facility in a mosque? Should a person with disability performs tayamum (dried ablution)?"
To address this issue, NUand Muhammadiyah issued Fiqh for person with disability and raise awareness of the public concerning equality for disabled communities. NU even collaborated with the Ministry of Religious Affairs to disseminate the Fiqhto mosques nationwide.
Fiqh for person with disability will fulfil civil rights of disabled community comprehensively, ranging from ubudiyah(religious rituals),muamalah(interpersonal relation), to sahusiah(public policy). This Fiqh will also protect rights of disabled women, as the most marginalized group.
To ensure the smooth implementation of the Fiqh, the government, civil societies, disabled people organizations, religious leaders, and experts of Islamic law should collaborate for accountable monitoring and evaluation. Regular capacity buildings for judges, teachers, and village officials should also be organized.
Finally, political buy-in through Perda(regional regulation)and guidelines should be issued to strengthen government officials' commitment to enforce the Fiqh. For example, the Special Province of Aceh under Syariah law have regularly issued qanun(regional regulations subjected to Islamic stipulations).
Historically speaking, during the Umayyad Caliph era in the 700s, the Caliph Al-Waleed ibn 'Abdul Malik accommodated health treatment needs for his population with disabilities through the provision of health care clinics within all his jurisdictional provinces. This idea was emulated by Caliph Umar Bin Abdul Aziz who hired support services workers for people with disabilities. This initiative resulted in social and legal impacts worldwide, in which a broad array of laws on disabilities were enacted.
In making public policy for citizens with disabilities, the government of Indonesia should not paint disabilities situation with a broad brush. Rather, Fiqhfor persons with disabilities must be taken into consideration seriously. Otherwise, there will be far-reaching consequences on well-beings of people with disabilities in the long run.
This Fiqhis a beacon of hope for future generations, to leave no one behind.
As put forward by a member of Crip Camp: "If you don't demand what you believe for yourself, you're not gonna get it".
Good Parenting Reduces the Divorce Rate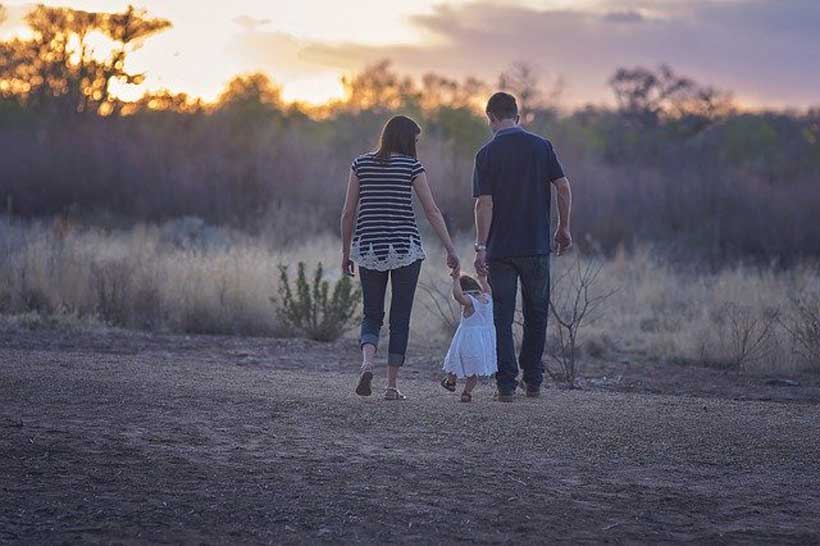 Divorce is a very stressful event. Apart from having a bad impact on children, divorce has a major impact on the survival of the husband and wife who experience it. Divorced couples visit psychiatric clinics and hospitals more than couples from intact families. Divorced couples experience anxiety, depression, feelings of anger, feelings of incompetence, rejection, and loneliness.
In Indonesia, the divorce rate from year to year shows an increasing trend. The Ministry of Religious Affairs of the Republic of Indonesia reports that since 2015 until now there has been an increase in the divorce rate. In 2015 there were 394,246 cases, in 2016 it increased to 401,717 cases, then in 2017 it increased to 415,510 cases, as well as in 2018 it continued to increase to 444,358 cases, and by 2020, per August the number had reached 306,688 cases.
The increase in the divorce rate from year to year has serious consequences in families. Conflict during the process of parental divorce and separation has a negative impact on the physical and psychological well-being of all family members. Quite a number of research results show that divorce has a negative effect on all family members, especially children. The results of Amato's research in 2011 with a meta-analysis approach to 67 study results showed that children from divorced families had lower academic achievement, behavior, psychological adjustment, self-concept and social relations than children from intact families.
Based on In the author's empirical observation, the ending of marital status for a particular family also brings several social impacts, for example: narrowing social networks which results in a lack of social support, causes negative life experiences and psychological suffering, and causes economic hardship for women.
Thus rather than that, a marriage which basically originates from an agreement between two parties, so if there is a divorce, it is certain that both parties will suffer losses. Even children from marriages who divorce will share such losses. Then, what factors cause divorce? In my opinion, the substantial cause of divorce is the parenting concept of a married couple.
Good Parenting
Parenting, generally known by the public as a pattern of parenting parents towards their children. This assumption is not completely wrong, but it must be straightened out that parenting is an ideal household conceptualization. Of course, you have to move from a husband and wife long before you have children. A husband and wife have had to discuss it long ago so that in various desired manifestations it can be carried out harmoniously together.
Parents (married couples), basically forming their children until they reach maturity will not be separated from the influence of their world. The mode of reflection on the relationship between parent and child is a complex activity that includes many specific attitudes and behaviors that work separately and collectively to influence the child's outcome and the emotional bonds in which parental behavior is expressed.
In this case, parenting can be explained in terms of two components, namely parental responsiveness and parental demandness. Parents' demands are the extent to which parents set guidelines for their children and how their discipline is based on these guidelines. Parental responsiveness is an emotional characteristic of parenting. Responsiveness continues to the extent to which parents support their children and meet the children's needs. Both responsive and demanding parenting have been linked to securing attachment to children. Referring to Baumrind (1971), he identifies three parenting styles, namely: authoritative, authoritarian, and permissive with responsive and demanding concepts in mind.
Authoritative parentingis a condition of authoritative parents as a combination of demands and responsiveness. They make logical demands, set boundaries and demand children's obedience, while at the same time, they are friendly, accept the child's point of view, and encourage children's participation in decision-making and often seek their children's views in family considerations and decisions. This type of parent is then referred to as the type of parent who monitors and disciplines their children fairly, while being very supportive at the same time.
Authoritarian parenting, a demanding and unresponsive parental condition. They engage in little reciprocal interaction with children and expect them to accept adult demands without question. Strict socialization techniques (threads, commands, physical strength, love withdrawal) are used by parents who are authoritarian and withhold self-expression and independence. Authoritarian parents tend to set high standards and guidelines and require compliance. Authoritarian parents attribute love to success and not nurturing like the other two parenting styles.
Permissive parenting, consists of several clear and predictable rules due to inconstant follow-up and neglected bad behavior, neutral or positive affective tone. They give children a high degree of freedom and do not restrain their behavior unless physical injury involves. Permissive parenting shows an overly tolerant approach to socialization with responsive and non-demanding parenting behavior. These parents are nurturing and accepting, but at the same time they avoid imposing demands and controls on the child's behavior. They have little or no hope for their children and often see their children as friends and have few boundaries.
Based on the three parenting models above that the author has reviewed and conducted a literature review, it is clear that the Good Parenting pattern that must be applied by a husband and wife is authoritative parenting. This concept implies a condition in which a positive influence on the realm of a child's life until he grows up on the aspects of education and psychological well-being is formed.
A positive parent-child relationship illustrates that the family will survive in harmony so that it becomes the foundation of a healthy home and community environment. The influence of the parents on the whole life of the child means the influence from birth to adulthood due to the parents. Children spend most of their time at home and the attitudes, behavior, standard of living, and communication of parents with their children have a major impact on the child's future life. If their parents are too strict or too obedient, it has a negative impact on their life. But the supportive, caring and flexible attitude of the parents results in a psychologically and mentally healthy child.
Parents (a married couple) should adopt an authoritative parenting style and practically apply it when dealing with their children. They are the backbone of a nation and the nation's future depends on their psychosocial development. Healthy parents can produce healthy children in exchange for a healthy nation. On the other hand, unhealthy parents (husband and wife) will have a bad influence, a small example is divorce. And this is a burden for the nation.