Protectionism is on the Rise. Here's Why That's a Problem
A new WTO report indicates a worrying rise in economic protectionism. Countries are imposing new protectionist trade barriers at the fastest rate since the onset of the recession in 2008. Since that year, G20 countries have erected 1,583 new trade restrictions, potentially hurting the global economy.
The anti-trade sentiment fueling this growing protectionism is evident in the rhetoric of various politicians and their constituents, particularly in the US and Europe. The recent Brexit referendum delivered yet another blow to the free market rules that have been enforced for decades in the West.
Strikingly, in an age of hyper-partisanship, such trade skepticism is shared by many across party lines. In the US, trade is about the only thing on which Donald Trump and Bernie Sanders agree. Even Hilary Clinton has reversed her previous support for the Trans-Pacific Partnership. Similarly, in Europe, opposition to international trade can be seen from leftists as well as right-wing politicians like Nigel Farage and Marine Le Pen. While many of the recently adopted trade measures are legitimate responses to violations by other countries, the current protectionist trend is much broader. There appears to be a growing hostility to international trade of any kind, and many of the trade barriers being imposed will only hurt the economies they're supposed to help. If the anti-trade trend persists, the already ailing global economy will only further struggle to improve, and the prosperity of future generations will be compromised.
While some are quick to decry protectionism, it is important to note that many trade barriers are in fact valid measures in response to legitimate grievances. If one country's illegal trade practices are hurting another country's economy, that nation has the right to respond in lawful ways in order to protect their domestic industries. Indeed, many of the trade measures recently adopted have been in response to massive Chinese overproduction of various materials, particularly regarding steel and aluminum products. China currently produces 325 million metric tons of excess steel a year, more than twice the total amount of steel produced in Europe. The glut has led to a steep drop in steel prices, with China's industry dumping cheap exports into countries around the world and threatening to put their domestic producers out of business, costing thousands of jobs. In response, countries have imposed high tariffs onto Chinese steel imports to protect their domestic producers. The United States, for example, has placed duties of over 500 percent on Chinese cold-rolled flat steel.
But it is not just steel that Chinese companies have greatly overproduced. There is also an oversupply of glass used in solar panels, to give one example. In response, the European Commission has imposed tariffs on Chinese imports on such materials ranging from 17.5 to 75.4 percent. Beyond the specifics, China seems to have a general disregard for international trade laws, committing a wide range of violations. When China sought to obtain Market Economy Status from the European Union, members of the European Parliament were highly critical. Of the five criteria required to acquire such a status, China fulfills only one.
Of course, responses to cheap Chinese imports are not the only legitimate trade barriers recently erected. The European Union, for example, is crying foul over discrimination against European companies in bidding for public companies, particularly in the US. Consequently, the EU is proposing legislation that would tax companies from offending countries when they bid on deals in Europe.
Unfortunately, the West's growing protectionism goes far beyond reasonable, limited measures to protect domestic industry. There is evidently a growing general hostility to international trade. This can be seen in the strong opposition to a number of major international trade deals currently under negotiation or awaiting ratification. The Transatlantic Trade and Investment Partnership (TTIP) under negotiation between the US and EU has faced harsh criticism, particularly in Europe. Opponents fear that the deal would diminish Europe's food and environmental standards, among other things. As such, the pact's fate is highly uncertain, especially after the United Kingdom voted to leave the EU. Similarly, the massive Trans-Pacific Partnership (TTP) deal recently concluded between the US, various Asian countries and Australia has been widely attacked in the United States, where it still awaits congressional ratification. Critics contend that the agreement will only cause American jobs to be lost to cheap labor overseas. That many of the arguments against such deals are hard to justify on their own merits indicates a worrisome aversion to international trade of any kind.
Another striking example of anti-trade sentiment was pointed out by Pieter Cleppe of OpenEurope, a think tank. Aluminum tariffs in the EU have been wrongfully supported by European aluminum companies in a bid to protect their own lagging competitiveness when compared with non-European producers. Caving to their pressure, Brussels obliged, and enforced a 3% tariff on primary aluminum products, inflicting €15.5 billion worth of damages to small and medium enterprises reliant on cheap aluminum in the process. Even if European companies only produce some 30% of the EU's aluminum needs, the European Commission saw fit to protect an already dying industry.
Ultimately, while trade barriers are often healthy and necessary responses to other countries' harmful policies, the growing protectionist tendencies seen in the US and Europe are concerning. International trade brings tremendous economic benefits for the world, propelling economic growth and raising wages and standards of living. The TTP, for example, is expected to raise American incomes by $131 billion, according to one estimate. While some jobs may be lost to countries overseas, the net economic benefits are significantly positive. Trade obstructions like tariffs, however, usually do more harm than good. If politicians and ordinary citizens alike wish to make the world a better, wealthier place, they will have to stop closing their economies off to the outside world and embrace the economic realities of globalization. It is trade, not tariffs, which will bring the prosperity we seek.
How U.S.'s Response to Covid-19 Could Precipitate 2nd Great Depression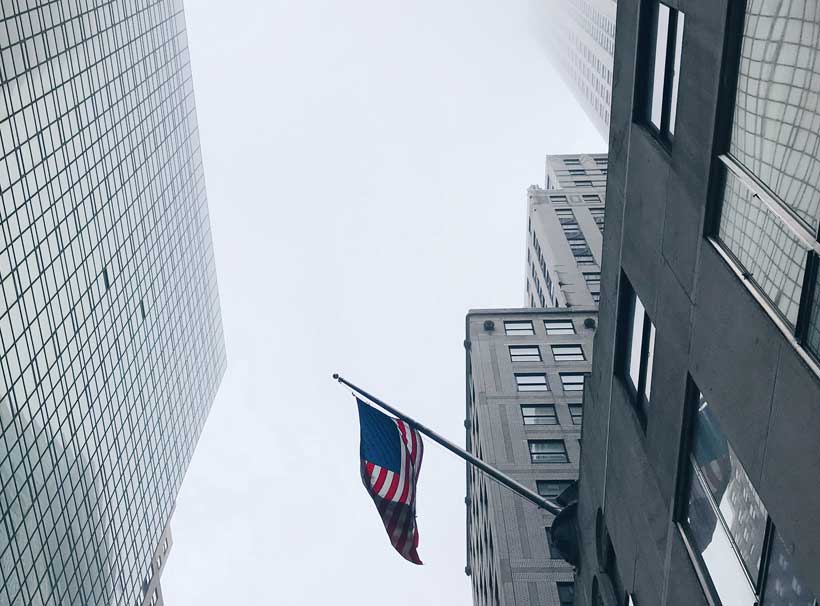 On March 10th of this year, there were 290 daily new U.S. cases of Covid-19 (coronavirus-19).
On March 13th, U.S. President Donald Trump declared a pandemic national emergency, because the number of daily new cases was now suddenly doubling within only three days. However, no lockdown was imposed. The policy-response was instead left to each individual. This is in accord with America's libertarian idelogy. Trump even announced that "he was allowing his health secretary to bypass certain regulations to provide more flexibility to doctors and hospitals responding to the outbreak" — outright reducing, insead of increasing, federal regulations, this being his way to address the matter. That's the libertarian response.
Covid-19 (coronavirus-19) cases started soaring in the U.S., from 600 daily new cases on March 13th, to 25,665 on March 31st. Americans were scared to death, and facemask-usage soared, and independent small businesses started laying people off en-masse. (Restaurants, hair salons, travel agencies, inns, dental offices, etc., were hard-hit.)
Immediately, the alarming rise in new cases halted on April 4th (at 34,480), and the daily new cases remained approximately flat, but slightly downward, from March 31 to June 9th (when it reached bottom at 19,166), but then soared yet again, to 78,615, on July 24th.
But, then, it again declined, so that, on September 8th, it was at only 28,561. This was already returning to around what the new-cases rate had been back on March 31st. So: despite peaking again on July 24th, the rate of daily new cases was little changed between March 31st and September 8th. And, all during that 5-month period, people were coming back to work.
The key immediate and direct economic variable affected by Covid-19 is the unemployment rate. Here, that economic effect is clearly shown:
U.S. unemployment: March 4.4%, April 14.7%, May 13.3%, June 11.1%, July 10.2%, August 8.4%
Though the daily-new-cases rate went down after March 31st and after July 24th, the unemployment rate progressed far more gradually downward after March 31st: the small businesses that had been panicked by the explosion of new cases during March were now gradually re-opening — but they remained very nervous; and, so, unemployment still was almost twice what it had been during March.
Here, that experience will be compared with two Scandinavian countries, starting with Denmark, which declared a pandemic national emergency on March 13th, just when Trump also did. "Starting on 13 March 2020, all people working in non-essential functions in the public sector were ordered to stay home for two weeks." The daily new cases fell from the high of 252 on March 11th, down to the low of 28 on March 15th, but then soared to 390 on April 7th, and gradually declined to 16 (only 16 new cases) on July 9th. Then it peaked back up again, at 373, on August 10th, plunged down to 57 on August 26th, and then soared yet again back up to 243 on September 8th. The new-cases rates were thus irregular, but generally flat. By contrast against the experience in U.S., Denmark's unemployment-rate remained remarkably stable, throughout this entire period:
Denmark: March 4.1, April 5.4, May 5.6, June 5.5, July 5.2
Sweden's Government pursued a far more laissez-faire policy-response ("The government has tried to focus efforts on encouraging the right behaviour and creating social norms rather than mandatory restrictions."), and had vastly worse Covid-19 infection-rates than did the far more socialistic Denmark, and also vastly worse death-rates, both producing results in Sweden more like that of the U.S. policy-response than like that of the Danish policy-response, but far less bad than occurred on the unemployment-rate; and, thus, Sweden showed unemployment-increases which were fairly minor, more like those shown in Denmark:
Sweden: March 7.1, April 8.2, May 9.0, June 9.8, July 8.9
That was nothing like the extreme gyration in:
U.S.: March 4.4%, April 14.7%, May 13.3%, June 11.1%, July 10.2%, August 8.4%
Why was this?
Even though Sweden's policy-effectiveness was more like America's than like Denmark's at keeping down the percentages of the population who became infected, and who died from Covid-19 (i.e., it was not effective), Sweden's policy-effectiveness at keeping down the percentage of the population who became unemployed was more like Denmark's (i.e., it was effective, at that). Unlike America, which has less of a social safety-net than any other industrialized nation does, Sweden had, until recently, one of the most extensive ones, and hasn't yet reduced it down to American levels (which are exceptionally libertarian). Therefore, whereas Swedes know that the Government will be there for them if they become infected, Americans don't; and, so, Americans know that, for them, it will instead be "sink or swim." Make do, or drop dead if you can't — that is the American way. This is why Swedish unemployment wasn't much affected by Covid-19. When a Swede experienced what might be symptoms, that person would want to stay home and wouldn't be so desperate as to continue working even if doing that might infect others. Thus, whereas Sweden's unemployment-rate rose 27% from March to May, America's rose 202% during that same period. Americans were desperate for income, because so many of them were poor, and so many of them had either bad health insurance or none at all. (All other industrialized countries have universal health insurance: 100% of the population insured. Only in America is healthcare a privilege that's available only to people who have the ability to pay for it, instead of a right that is provided to everyone.)
On September 9th, Joe Neel headlined at NPR, "NPR Poll: Financial Pain From Coronavirus Pandemic 'Much, Much Worse' Than Expected", and he reported comprehensively not only from a new NPR poll, but from a new Harvard study, all of which are consistent with what I have predicted (first, here, and then here, and, finally, here), and which seems to me to come down to the following ultimate outcomes, toward which the U.S. is now heading (so, I close my fourth article on this topic, with these likelihoods):
America's lack of the democratic socialism (social safety-net) that's present in countries such as Denmark (and residual vestiges of which haven't yet been dismantled in Sweden and some other countries) will have caused, in the United States, massive laying-off of the workers in small businesses, as a result of which, overwhelmingly more families will be destroyed that are at the bottom of the economic order, largely Black and/or Hispanic families, than that are White and not in poverty. Also as a consequence, overwhelmingly in the United States, poor people will be suffering far more of the infections, and of the deaths, and of the laying-off, and of the soon-to-be-soaring personal bankruptcies and homelessness; and, soon thereafter, soaring small-business bankruptcies, and ultimately then big-business bankruptcies, and then likely megabank direct federal bailouts such as in 2009, which will be followed, in the final phase, by a hyperinflation that might be comparable to what had occurred in Weimar Germany. The ceaselessly increasing suffering at the bottom will ultimately generate a collapse at the top. Presumably, therefore, today's seemingly coronavirus-immune U.S. stock markets, such as the S&P 500, are now basically just mega-investors who are selling to small investors, so as to become enabled, after what will be the biggest economic crash in history, to buy "at pennies on the dollar," the best of what's left, so as to then go forward into the next stage of the capitalist economic cycle, as owning an even higher percentage of the nation's wealth than now is the case. Of course, if that does happen, then America will be even more of a dictatorship than it now is. Post-crash 2021 America will be more like Hitler's Germany, than like FDR's America was.
The Democratic Party's Presidential nominee, Joe Biden, is just as corrupt, and just as racist, as is the Republican nominee, Donald Trump. And just as neoconservative (but targeting Russia, instead of China). Therefore, the upcoming November 3rd elections in the U.S. are almost irrelevant, since both of the candidates are about equally disgusting. America's problems are deeper than just the two stooges that America's aristocracy hires to front for it at the ballot-boxes.
Author's note: first posted at Strategic Culture
Democracy in the doldrums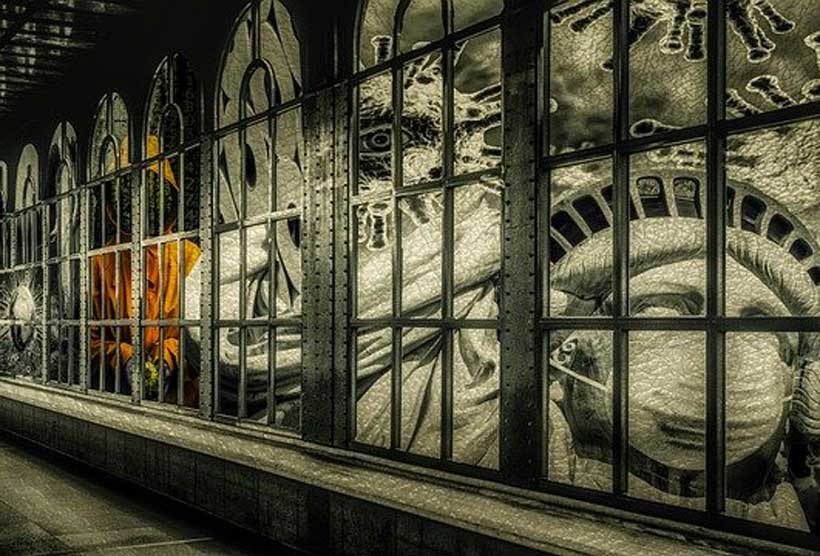 It is clear that during the COVID-19 pandemic times, Democracy has gone pear shaped throughout the world. Power and Political activity are considered as alpha and omega of the modern day democracy.
The Modern state(political authority),which is based on legitimacy and a tool to deliver political, economical and social justice, has been rendering yeoman service to
corporates, both domestic and foreign. The ruling dispensations all around the globe have resorted to authoritarianism under the guise of health emergency. In addition, the topsy turvy of Democracy, through excessive centralisation and the iron curtain imposed on political activities during this pandemic, has left minimal space to raise the concerns of the urban poor. The pandemic, a bolt from the blue, has caught our health systems off guard. In India, the labour class has caught between the devil and the deep sea, thanks to the recent twin moves of the central government, privatization and the helter-skelter lockdown. The pernicious effects of the lockdown are yet to hit the masses. Seemingly, the rudderless policies of central government have created enough space to further pauperization of masses, mostly have-nots.
Now, the federal governments of third world countries have to walk on razor edge by meeting the fiscal deficit targets on one hand and by connecting the welfare dots on the other.It is not surprising to say that the big corporates are making good fortunes with the relaxation of tax rates and new labour codes. As unemployment is hanging like the sword of domacles over the working class, the corporate class would expect this surplus labour to be at their beck and call.The early warnings of intelligentsia on the consequences of disastrous lockdown were remained as the voices crying in the wilderness. The ruling elite has been trying to enshroud the general despondency among the civic force by shifting the propaganda machinery to sensitive elements like religion, hyper nationalism and sloganeering-not to mention self aggrandizement.
Neo-liberalism and corporatisation
The diktats of the world bank and the IMF(International monetary fund) on the third world nations like pruning the subsidies, roll back of welfare measures and the abatement of labour laws as an essential sina qua non for any sort of relief package during the crisis of BOP(Balance of payments) have left labour class of the thrid world nations in quandary. The US with the support of the WTO( World Trade Organization)had exhorted all these countries to provide untrammeled access its products. Apparently, the aims and paths of federal governments of these nations ,the WTO and the IMF are congruent with regard to free trade and the globalization of capital. The lawful protections for the working class under the labour laws have proved disastrous for the interests of the capitalist class and being viewed as shackles for the exploitation. The decades-long struggle to retain these labour rights in independent nation states has been ending in smoke due to weakened trade unions and the decline of social capital. The time has come to fight tenaciously and move heaven and earth to restore their rights which are otherwise go to the dogs. When the market space is being dominated by Monopoly or Duopoly or Tripoly, the free and fair competition which the unhindered market guarantee is an absolute sham. Extolling the virtues of Neo-liberalism, the modern nation states have centred their development agenda in and around urban centres. Economically, in the post-liberal era of India, the upward mobility is largely confined to a few sections of the urban middle class.
Welfare economics
It is wrong to mention that welfare economics is based on "Rob Peter to pay paul principle" when Peter has direct access to resources(natural, political, economical and social) vis-a-vis Paul. It is not the Peter but the Paul who is running from the pillar to post in search of opportunities. The notion of political equality of liberal ideological stream revolves around freedom and liberty of an individual and overlooks the core elements of equality like social and economical justice. The central governments all over the world have successfully repudiated the pro-poor agenda and this volte face from welfare state to pro-capitalist state has pushed the labour class out of the frying pan into the fire.
Nexus between political class and biggies
The unholy nexus between the political class and corporates has been riding roughshod over the interests of poor. This alliance behooves the political class to safeguard the vested interests of corporate bigwigs. It is apposite to mention that representative democracy has been metamorphosing into a turncoat democracy. Back in the day, Politicians were known for their erudition, statesmanship and uncompromising ideological commitment. On the contrary, present day representatives are turning into snollygosters for their personal gains. There are several voluminous reports from different corners on rising economical disparities in the post-liberal era on which no political party is keen to act upon. As Michael Jackson, king of pop, penned in one of his famous tracks "All I want to say is that they don't really care about us"-the lyrics are still relevant in this pandemic times.
Globalization and dependency
The South Asian nations have started their LPG (Liberalisation, privatization and Globalization) path at the same time, with the exception of Sri Lanka which had opened its economy by fits and starts.They had adjusted their economical apparatus with a new global integration process at a time when the global economical architecture was dominated by unipolar power, the US.
The lopsided globalization process has been converting many third world countries as dependents and in some cases almost to a level of aid recipients upon the erstwhile colonial powers or the US. Under the banner of global integration, all these nations were dragged into this complex whole, in most of the cases through persuasion. In the name of free trade, the Western powers have been bleeding these nations white of their resources. The asymmetrical globalization has also challenged the sovereignty of these nations while the same has remained intact in case of developed nations. The US has been playing a rigged game of globalization under the auspices of the WTO, the world bank and other agencies. The time has come for these players to bury their hatchet and rise as a one voice to have a just order at the international sphere.
Objectives and Importance of Advertising in a Competitive Business World
The best way to communicate with the customers is communication through advertisements. Through advertising customers are informed about the available brands in the market and also variety of new and existing products useful for them.Here are different definitions of advertising.
According to Kotler's definition: "Advertising is any paid form of non-personal presentation & promotion of ideas, goods, or services by an identified sponsor."
According to the Advertising Association of the UK: "Advertising is any communication, usually paid-for, specifically intended to inform and/or influence one or more people."
Advertising is done by using different media types and different techniques and methods as per the requirements. It also aims to attract all age groups depending on the nature of brands and products they are offering to their customers. Communication between companies and customers are basically carried out in a very artistic way and for this effective communication in order to fulfil desired objectives one should possess great communication skills and convincing power.
What are Advertising Objectives?
Advertising is part of marketing and one of the most creative fields. Advertising is part of marketing but normally people confuse advertising with marketing. Hence, the objectives of Advertising are completely different from Marketing. The main objective of advertising is to carry out communications between the brand and the customer. Here are some more important objectives of advertising.
The introduction of the new product in the market is the most common reason behind the advertising by the brands and these brands can be new in the market as well as existing brands. The objective here is to tell customers about the new product launched in the market.
There are a lot of new businesses starting in the market and many among those are service providing businesses. For services the business are marketed as a brand instead of marketing their individual products.
Businesses use advertising to get attention as well as creating desire to buy a certain product or service and according to the AIDA model mostly followed in advertising basically getting attention is awareness creation while desire creation leads to buying. By advertising companies capture attention of people and make them aware of the products available in the market.
Another important objective of advertising is seeking customers. These customers can be both new and the ones purchasing from other brands. By effective advertising potential customers can be attracted to a certain brand making existing customers to switch brands.
In a competitive business world, it is very important to differentiate a brand's product and service from its competitors and it is done by effective advertising. A customer can only differentiate between products and services based on the value a certain business provides over its competitors. That's why advertising is used to create value and to differentiate one brand's products and services from others in the market.
Brand building is also an important objective of advertising. So, when a brand regularly advertises and delivers quality products and fulfills the promises it makes, automatically the value of the brand is built.
Increasing the sales is another objective being achieved by effective advertising. The more customers attracted to a brand by advertising the more increase in sales is recorded.
With the value being communicated and the brand being differentiated as well as sales being increased, there is no doubt that advertising can contribute a lot to increasing profits.
What is the Importance of Advertising?
Advertising is equally important to customers, businesses and society. So, here are some of the important factors to all above mentioned areas.
Importance of advertising to Customers
Convenience: Advertisement is very helpful for customer's decision-making process because through advertisement customers are well aware of their desired products available in the market. So, it is convenience for them to find their desired products in the market.
Awareness: It is due to the advertising that customers are well aware of the products and their features available in the market.This awareness not only helps customers to make purchase decision but also enable them to compare different products and choose the best product for them.
Quality Assurance: When we look at the trends in the market we come to know that advertising is done by brands only about their products and services. No local businesses go for advertising because no advertisements are required for unbranded products. This ensures quality products to the customers.
Importance of advertising to Business
Awareness: It is because of advertising that people are well aware of their desired brands and productsavailable in the market.
Brand Image: It is very important to create a positivebrand image and brand personality in the minds of the customers and it is done efficiently by advertising.
Product Differentiation: One business is able to differentiate its product from those of its competitors' and communicate its features and advantages to the target audience by using effective advertising.
Profit Maximization: Due toadvertising brands are able to deliver their message to a large audience and hence more people tend to buy from those brands ultimately making them able to earn more money.
Importance of advertising to Society
Advertising is really helpful in educating people. There are some social issues required to be addressed for social benefits and advertising deals with them like child labor, smoking, family planning education, etc. therefore, advertising plays a significant role in society.