The Ass and the Elephant: Russia and the American Presidency
Whether one truly believes in the old adage that the President of the United States is the 'leader of the free world' and 'the most powerful person on the global stage,' it is unquestionable that whoever holds the Oval Office in the White House wields tremendous influence and impact far beyond the borders of America. As the world looks on with fascination in 2016 at the coming confrontation between Hillary Clinton and Donald Trump, questions remain as to which candidate is favored by which foreign leaders.
While mainstream American media is still basically covering the race with horrified fascination at the popularity and perseverance of the Trump campaign, the reality beyond America seems to show his candidacy is being taken quite seriously by other countries. Some may even be taking it not just seriously but favorably when compared to the anticipated presidency of another Clinton.
At the moment, Russia seems to be one of those countries. However, deeper analysis shows this 'support' might be more of an indictment against past Hillary positions and statements rather than based on real evidence that accurately predicts what a Trump presidency might mean for Moscow. In fact, looking at both candidates strictly from a 'what-this-means-for-Russia?' perspective reveals the next four years of White House-Kremlin relations could be rather problematic no matter who wins.
Hillary Clinton
Before some of the specific statements and positions of Hillary Clinton on Russia are considered, a subtle comment needs to be made about the state of foreign policy within the Democratic Party, especially when it comes to potential candidates for President. Approximately four years ago I published a very popular piece that argued how the foreign policy of President Barack Obama was by and large 'Republican' in its conservative orthodoxy. While I admitted that this traditionalist approach could be partially explained by the personal comfort level of the President himself, American presidential race history also weighed heavily in explaining these right-of-center positions for a left-of-center President. This same heavy weight affects Hillary just as much as Obama and therefore bears repeating.
Why do liberal leaders in America become largely conservative statesmen when it comes to real decision-making on the global stage? Some of this is undoubtedly tied to what Democrats have had to fend off as an entire party in the past generation of presidential races: that Democrats are too focused on domestic affairs and are unfit or inexperienced to handle world affairs. In essence, Democrats always have to defend against the accusation of being foreign policy weaklings. This accusation is never leveled against Republican candidates (even when a particular candidate may be internationally amateurish, his party's reputational legacy is apparently automatically transferred to him. This is clearly happening today with Trump).
This 'Chamberlain Syndrome' (Democrat-as-global-appeaser) has existed for quite some time, but it was surely exacerbated by 9/11 and the new emphasis on national security. It was a major part of the lead-up to the 2004 election, when some analysts warned, 'if Democrats are to have any hope of returning to power in 2004, or even of running competitively and keeping the U.S. two-party system healthy and balanced in the coming decade, they will have to convince the American people that they are as capable as Republicans of protecting the United States from terrorism and other security threats.' While it was assumed that it would be quite some time before Democrats could actually win national elections based on their national security and foreign policy stances, the big hope was to have the party advance far enough so that it would stop losing national elections solely because of these two factors. This was arguably the biggest lesson learned from the Democratic failure of 2004, when Vietnam war veteran, Purple Heart winner, and long-time Foreign Affairs Senate stalwart John Kerry lost to Bush, who had no such international military service accolades to lean on.
While in the past Democrats could always criticize Republicans for being too eager to consider war (all stick, no carrot), the reverse accusation thrown back at Democrats post-9/11 seemed more damning (all carrot, no stick). What Democrats as a party needed to ensure was that Americans could see them as not too weak or awkward when it came to handling said stick. Undoubtedly this was a legacy lesson made disturbingly eternal when Massachusetts Governor Michael Dukakis stuck his head out of a tank in 1988, ostensibly to make people believe in his toughness, and instead became the butt of such jokes and ridicule that it arguably led to his loss to George H.W. Bush.
It seems clear that ever since that debacle Democrats have been quick to overreact to such criticism. They thus tend to be even quicker than Republicans to line up and show the 'military chevrons' symbolically tattooed on their arms, signifying their willingness and capability to defend America as aggressively as the opposing party. This historical weight was prominent on Obama because his past experience as a Chicago community organizer, followed by very limited service as a single-term Senator, created a hyper-sensitivity to 'not being internationally ready.' If anything, this same weight is heavier on Hillary: not only must she fight the traditionally sexist accusations made against all women politicians as being 'peacemakers' and not 'war-makers.' She also must fight her own personal history, which if anything began as classically feminist and liberal, two things never commonly associated with the military or the utilization of hard power. Given this background, both within the party in general and her personality in specific, it becomes much easier to understand why Hillary's comments and positions over the years have been so decidedly skeptical and critical toward Russia. Easier to understand, however, does not necessarily translate into easier to accept.
-Many of Hillary's critics tend to cite her steadfast belief in the mythology of 'American exceptionalism' and the country's self-proclaimed role as 'leader of the free world.' To be fair, most Washington politicians will at least give public voice to these same ideas but few have also been Secretary of State and maintain very close ties to the military-security complex. It was Ralph Nader who decried her as both a 'deep corporatist and deep militarist…never having met a weapons system she didn't like.' Perhaps most significant, this characterization would have been impossible to imagine when she began in Washington as First Lady. One only need look at the failed managed health care initiative Bill Clinton gave to her charge during his first term to see how dramatically her issue foci and temperament have adapted over time.
-Hillary still maintains unofficial and official contacts within her Eastern European team that are, amazingly, highly adaptable neoconservative holdovers from the Bush administration and have succeeded in staying near to the ears of Obama, Clinton, and Kerry over time. Anatol Lieven, the renowned scholar at King's College London, has openly decried that too many of the figures currently surrounding Hillary are old school members of the military, foreign policy, and security establishment that chronically view Russia with Cold War attitudes, regardless of evidence.
-During the Crimea crisis in 2014, Hillary tried to make a connection between Putin policy on the secession/annexation issue with policies pursued by Adolph Hitler in the 1930s. Given that over 20 million Russians died fighting Hitler, a sacrifice many historians the world over consider the crucial lynchpin that ultimately led to Hitler's defeat, and that WWII in Russia is officially known instead as the 'Great Fatherland War,' it was incredibly rash and ill-thought to make such flippantly inaccurate connections given how important Russian-American relations will continue to be to the office Hillary is pursuing.
-At the powerful and influential Brookings Institution, Hillary stated that more needed to be done to 'up the costs' on Russia in general and Putin in specific because of Russian action in Syria. These comments were of course made under the aegis of honoring international law and wanting an end to conflict, even though Russia was formally invited to enter Syria and its intervention was technically in line with said international law. Neither statement can be formally applied to the American assistance given to the chaotically diverse opposition groups trying to overthrow Assad. This type of 'reworking the narrative' is continually irritating to Russia: what it considers to be blatant and untruthful manipulation of the global media covering events actually transpiring on the ground.
-Hillary has not been very gracious when discussing her personal opinion of Putin as a man, having once even described him as having 'no soul.' In her book "Hard Choices", she called him 'thin-skinned and autocratic.' This fuels a general perception within the corridors of power in Russia that perhaps Hillary views this relationship too personally: that as long as Vladimir Putin is President of Russia (which could very well be for the entirety of a Hillary presidency), then she will not strive to achieve better relations with the country nor will she even treat Russia as an equal partner on areas of global mutual interest.
-Hillary has maintained self-serving double standards in interviews, drawing false distinctions between the presidencies of Medvedev from 2008-2012 and the return of Putin after 2012. On the one hand, she would decry Medvedev of simply doing the bidding of Prime Minister Putin, but then on the other hand would praise her ability to work and get things done with Medvedev. Medvedev, therefore, has been both a puppet who does nothing and a puppet master who let the United States achieve a nuclear arms deal, Iranian sanctions, and facilitate further operations in Afghanistan. In a massively publicized interview with the famous television journalist Judy Woodruff, Hillary clearly established a stance marked by distrust and wariness toward Russia, even if begrudgingly acknowledging that it was still a country that had to be worked with.
While many traditional liberals within the Democratic Party have issues with what they consider to be the blatantly 'far right' conservative foreign policy positions of Hillary, the real concern for the Russian Federation is that it sees her as a candidate that, correctly or incorrectly, wants to use Russia and Putin as a convenient scapegoat and whipping boy to establish her own 'toughness' on the global stage and leans on outdated Cold War rhetoric to analyze contemporary strategies and initiatives. If Russia is interested in establishing new 21stcentury relations with the United States not beholden instinctively to the legacies of the 20th, then it is hard-pressed to view Hillary Clinton as the President that would be willing to create such an environment. This is what likely fuels the quasi-positive statements coming from Russia about Donald Trump. Unfortunately, Russia should be wary of wanting a President just because he isn't Hillary. While Donald brings a different style and approach to potential relations with Russia, it does not mean those relations will produce anything new and innovative.
Donald Trump
Having examined some of the more strident comments and commentaries made by Hillary toward Russia, it is hard to avoid the impression that Russia may be 'supporting' a Trump presidency in very much the same way so many Americans are: they simply do not want a Clinton presidency. In my university classes I often caution students from engaging in what I call 'negative voting:' the vote being cast is not so much FOR a particular candidate but rather AGAINST the opposing one. When citizens cast votes based on negation rather than affirmation, then it is not uncommon that the succeeding presidency is ultimately disappointing. I believe this will be applicable to Russia as well if it thinks simply preventing Hillary results automatically in a better presidency for Russian-American relations. To wit:
-Within Donald's campaign has been a penchant for making bold statements that subsequently get walked back soon after. He did it with the building of a wall against Mexicans; did it with the promise to tax the super-rich; did it with the promise to raise the minimum wage; did it with the proposal to simply ban all self-declared Muslims from entering the country. While many Democrats (and Republicans for that matter) lament this as making it impossible to understand just what a Trump presidency will truly look like, many former business associates have warned that this spinning and counter-spinning is what his administration will be: no solid principles, simply a willingness to jump back and forth across diametrically opposed positions with no real logic as to why. Ultimately, the accusation is one of being supremely self-serving. Russia may think this is a personality it can work with, but that makes an assumption that the self-serving egotism will be rational and predictable. Moscow seems to emphasize the word 'pragmatism' with Donald. But the policy spins, flip-flops, and contradictions do not indicate pragmatism. They indicate unreliability.
-Donald has made headlines by saying he is willing to work with Russia, 'but only from a position of strength,' while also adding that the United States should be willing to walk away from Russia if it is 'too demanding.' Since Hillary has so clearly staked out a position openly antagonistic toward Russia, comments like these from Donald make it seem like a dramatically different policy. In real terms, it is not. The key is cluing in to the code words. Whenever a politician in America speaks about positions of strength and not wanting to see an opponent too demanding, it is basically arguing for the very same position crafted by Hillary: the preferences of the United States will take priority and working together only takes place if America is granted the clear leadership role. This attitudinal arrogance has been sanctified in Russian-American relations since the dissolution of the Soviet Union and no President so far has seemed willing to blaze a new path. Donald's comments are not trailblazing: they are secretly masked to hide what will simply be more of the status quo. He will be partner to Putin as long as Putin accepts a subordinate role, which, obviously, seems highly unlikely.
-The previous point is a perfect segue to what will likely be the real fuel between Trump and Putin – ego and machismo. These two things are currency to Donald. It is clearly what he admires about Putin: whether countries around the world approve or disapprove of Putin policies and initiatives, one thing is never denied – his power and undeniable sense of authority over his administration and system. That Donald sees this as something to admire does not in fact indicate a willingness to be 'mentored' by Putin. Rather, it is far more plausible that the relationship devolves quickly into a battle of egos. In America, this is often denigrated as a 'pissing contest.' When Putin called Donald a 'bright person, talented without a doubt,' it inspired Trump to respond: 'I like him because he called me a genius. He said Trump is the real leader.' In other words, substance matters not. Just be sure to stroke the Donald's ego and he will consider you a 'friend' and 'partner.' But what will his mercurial personality do when a disagreement on substance overrides any mutual admiration society based on style? For Donald, it will be the end of partnership, the end of friendship, and thus, the end of 'new' Russian-American relations. Ironically, Russia may find out that only Putin is the pragmatist. Donald is simply a narcissist.
-In a bit of reverse psychology, Russia should be wary when one of the most biting opponents of Putin, the former world chess champion Garry Kasparov, vociferously proclaims how Trump is the American version of 'Putinism' and that Donald's presidency would be the 'best hope' for Russia.[8] Kasparov's logic is that the election of Donald would severely weaken American democracy and rip apart positive trans-Atlantic relations. Put simply, Kasparov treats Donald like a de facto agent of Russian interests, ie, Donald would be willingly subordinate to Putin. As mentioned before, ego and narcissism will not allow that. In the current state of Russian-American relations, when so many Americans are being fed stories about the adversarial aggressiveness of Russia, there simply is no evidence-based thought process to make someone believe Donald would buck American opinion about a so-called enemy. Rather, he is much more likely to sycophantically cater to American paranoia, in order to guarantee his own need for self-aggrandizement.
-Finally, the comments of Konstantin Kosachev, Chairman of the Upper House Committee for Foreign Affairs, illustrate perfectly how much of the hope on Donald is really just about the lack of hope with Hillary:
"New chances may appear only as radically new tendencies in the White House, and we are talking not only about pro-Russian sentiments, we simply need some fresh air, some 'wind of change' in Washington. Then, we can reset certain things and agree on continuation of the dialogue…In the context of these two factors Trump looks slightly more promising…At least, he is capable of giving a shake to Washington. He is certainly a pragmatist and not a missionary like his main opponent Clinton."
What this article has established is how misplaced such faith tends to be when considering Donald. People in Russia are making false connections: if you are not a missionary, then you must be a pragmatist. There are other more dangerous and damaging options in that equation. It is not binomial, 0 or 1. To repeat: just because Donald is not Hillary does not mean he is better or more approachable for Russia. His track record and personality indicate otherwise.
There are in fact some figures of cautious moderation in Russia and they are offering wisdom on the coming election. People like Aleksey Pushkov, head of the Lower House Committee for Foreign Relations, and Fyodor Lukyanov, head of the Russian Council on Foreign and Defense Policy, while admitting their understanding of the immediate Russian attraction of Donald over Hillary, also emphasize how the 'system' of Washington politics tends to bring any incoming President quickly to heel and that it is impossible to truly know what to expect from a Trump presidency. I think it is possible to reliably guess, however. For Russian-American relations to significantly change from its current negative status quo, the incoming President would have to be eager and intellectually motivated to instill innovative new political thinking and diplomatic pathways. Hillary has clearly staked her position in the ranks of the Old Guard of suspicion, skepticism, and distrust. Donald perhaps has not done this publicly. But his need to be adored and admired by the American public (an American public constantly fed a steady stream of negative perception and analysis about Russia and Russian leadership) means he would have to be willing to abandon the feeding of his narcissism for the sake of improved Russian relations. And while there are many mysteries in this world, one thing is most certainly NOT a mystery: the person Donald has always loved most of all is…..the Donald. Thus, Russia needs to be careful as it approaches the coming 2016 American presidential elections. Some loose assumptions and false connections are driving apparent loyalty to a candidate that is unlikely to offer anything close to what is hoped for. Indeed, it may just be the sad news that 2016 goes down simply as the American election that offers Russia option 'C' as the best choice: None of the above.
Russia's role in the revival of the Iran Nuclear deal
Iran in recent weeks has stated on more than one occasion, that is willing to return to the negotiation table for talks pertaining to the JCPOA (Joint Comprehensive Plan of Action)/Iran Nuclear deal (the Vienna negotiations which began in April 2021 have been on hold since June 2021). The US has on more than one occasion expressed the view, that Iran needs to show greater urgency with regard to getting back to talks on the Iran Nuclear deal . The US Secretary of State, Anthony Blinken while addressing the press, on October 13, 2021, before his meeting with Foreign Ministers of UAE and Israel:
'We continue to believe that diplomacy is the most effective way to do that, but it takes two to engage in diplomacy, and we have not – we have not seen from Iran a willingness to do that at this point.'
In August 2021, US President Biden in a meeting with the Israeli PM, Naftali Bennett had said that Washington was willing to explore other options, if diplomacy with Iran did not work (this was in stark contrast to his stance vis-à-vis Iran in his initial days in office).
Russia's role
It would be important to point out, that Russia has been playing a key role in getting Iran back to the negotiating table, while also urging the US to remove some of the sanctions it has imposed on Iran. During the visit of Iranian Foreign Minister Hossein Amir-Abdollahian to Moscow earlier this month, a number of issues pertaining to the Iran-Russia relationship were discussed during the meeting between Abdollahian and Russian Foreign Minister Sergey Lavrov, the Iran Nuclear deal however was high on the agenda. Here it would be pertinent to point out, that Iran is seeking to sign a strategic agreement with Russia along the lines of what it had signed with China, and Russia would thus have significant leverage vis-à-vis Tehran. While commenting on the same, Iranian Foreign Ministry spokesperson, Saeed Khatibzadeh said:
'The initial arrangements of this document, entitled the Global Agreement for Cooperation between Iran and Russia, have been concluded,'
Iran and Russia have also been working jointly in Syria to keep Syrian President Bashar Al Assad in power.
Israeli PM's visit to Russia
During Israeli PM Naftali Bennett's recent visit to Moscow, on October 22, 2021 while a number of bilateral issues were discussed during his meeting with Russian President Vladimir Putin, the Iran issue was also discussed. While Putin is supposed to have put forward the Russian stance which favours a diplomatic solution for dealing with the issue of nuclear enrichment by Iran, while Israel expressed its concerns with regard to Iran's nuclear program.
Conclusion
While Gulf Cooperation Council (GCC countries), such as Saudi Arabia and UAE, which were opposed to revival of the Iran Nuclear deal have toned down their opposition to the deal, since they themselves are working to improve ties with Iran, Israel has been fervent in its opposition to the revival of the deal, and the Biden Administration of late has also begun to adopt a more aggressive stance (not very different from that of the Trump Administration) and seems to be unwilling to make any significant concessions in order to revive JCPOA .
It remains to be seen, if Russia's relationship with Israel can play any role in softening the latter's opposition to the Iran Nuclear deal. Apart from this, Moscow whose ties with Iran have strengthened will also play an important role in getting Tehran back to the negotiating table on the Iran nuclear deal, and could also convince Iran to avoid a maximalist approach towards the Iran nuclear deal. In recent months, Moscow's strategic importance has risen not on account of its proximity to Beijing, but because it's stance on the situation in Afghanistan and Iran has been pragmatic, and Moscow has not kowtowed to Beijing in spite of the fact that its ties with Washington ties are far from cordial. Moscow is also one of the few countries which has been able to maintain good ties with both Israel and Iran.
It remains to be seen, if Russia's intervention on key global issues especially the Iran Nuclear deal can achieve any tangible results. A lot will also depend upon whether the Biden Administration, which has drawn flak for its handling of Afghanistan, is willing to think out of the box and exhibit risk appetite. It is also important that Washington-Moscow ties remain manageable if not perfect, and that both countries realize the importance of working closely on important global issues.
Russia, Turkey and the new geopolitical reality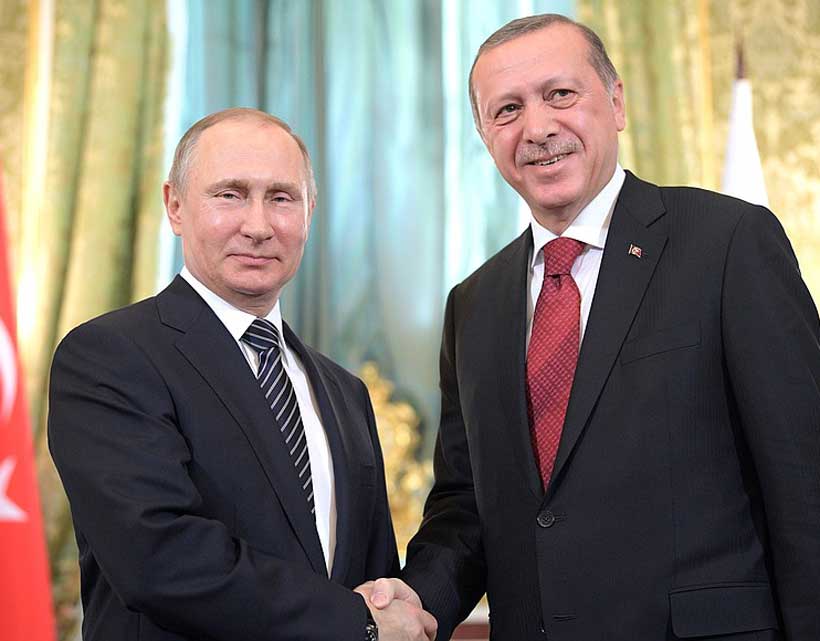 The recent Russia – Turkey summit in Sochi, even though yielding no tangible outcomes (as became clear well before it, the summit would not result in the signing of any agreements), has evoked a lot of speculation – ranging from assumptions of the "failure" of talks to fairly optimistic forecasts for the future of bilateral relations.
What can be seen as a clear result of the meeting is that the two sides acknowledged readiness for further dialogue. A dialogue is vital also in view of the fact that western countries have been curtailing their military and political presence in the region, which has thus led to the formation of a terrorist state in Afghanistan.
According to Sergei Lavrov, terrorist threat persists and has even been intensifying in Idlib: «Terrorist groups operating from beyond the Idlib de-escalation zone continue to attack the positions of the Syrian army, what's more, they have been trying to act against the Russian contingent», – the Russian foreign minister told a news conference following talks with his Egyptian counterpart, after the summit in Sochi. A solution to the problem lies, he said, in "complete implementation of the agreements signed by Presidents Putin and Erdogan to the effect that terrorists, first of all, from Hayat Tahrir al-Sham, should be isolated regardless of whatever new slogans they might come up with and for the purpose of quelling all these terrorist groups".
As a final agreement on de-escalation in Idlib is expected to be reached, sources report a build-up of Syrian army forces along the Syrian side of the demarcation line, on the one hand, and a concentration of Turkish military groups, on the other (whereas after talks in Sochi the Turkish military started to retreat to the north – A.I.) Opposition representatives have been making aggressive statements again, even though in Sochi, Dmitry Peskov said, the two sides reiterated their "commitment to earlier agreements, underscored the need to implement these agreements by clearing Idlib of terrorist groups which were still there and which could pose a threat and launch a fierce attack against the Syrian army".
Turkey keeps accusing Russia of breaching a ceasefire agreement for the northwest of Syria of March 5, 2020, while Russia maintains that Turkey is not acting on its commitments and that it is unable (or unwilling? – A.I.) to separate terrorists from armed opposition. For these mutual accusations the two presidents use politically correct statements, while their discontent over the situation is articulated by foreign ministers, press secretaries and MPs.
In brief, Moscow's position is as follows: Bashar Assad is a legally elected head of the Syrian Arab Republic, the territorial integrity of which is beyond doubt. A compromise with Damascus calls for similar steps from the opponents, whereas confrontation in Idlib and in other hot spots across Syria should be the responsibility of countries whose troops are deployed there without the approval of the UN or without invitation from official Damascus. These countries are known – the United States and Turkey.
While Moscow and Ankara are often at odds over the Sunni opposition, their attitudes to Kurdish nationalists are less of a clash. Moscow sees them as "mere" separatists who "have not been lost" for Damascus, while Ankara describes them as terrorists that should be eliminated or neutralized by a buffer zone which Turkey has been building and strengthening for several years.
Some experts and politicians believe that this will last forever. In 1920, the already not quite Ottoman but not yet Turkish Parliament adopted the so-called National Vow, which specified that New Turkey would include Syrian and Iraqi territories, which currently border Turkey. Even though the move failed, the National Vow is still, if only unofficially, seen as a founding ideological document of the Turkish Republic, the implementation of which cements the authority of Recep Tayyip Erdogan.
Moreover, areas occupied by the Turkish army (which make up more than 10% of the Syrian territory) are used for accommodating Syrian refugees, of which there are over three and a half million in Turkey proper. Turks' growing discontent over the presence of such "guests" is adding to social instability. A new influx could trigger a public outcry in the run-up to parliamentary elections scheduled for 2023.
In all likelihood, Ankara believes that any serious concessions in Idlib will entail the collapse of the entire "buffer zone" project and will invalidate three military operations and the multimillion investments. In addition, it will bring back "the Kurdish issue", destroy the image of Turkey as a trustworthy ally, and will inflict irreparable damage on the reputation of the incumbent authorities.
Nevertheless, Cumhuriyet observer Mehmet Ali Guller argues that Erdogan suggested readiness to make concessions when he said: «We agree that the time has come to secure a final and lasting solution to the Syrian issue. We announced that we are open for any realistic and fair steps in this direction».
From our point of view, there is nothing about "concessions" in what Erdogan says but what is clear is that he is, if only unwillingly, beginning to accept The Syrian reality. After years of demanding the removal of Bashar Assad, the Turkish leadership no longer issues statements to this effect, though it refuses to acknowledge the legitimacy of the incumbent regime (contacts at intelligence agency level do not count), promising to withdraw troops only after the establishment of "democratic rule" in Syria. But democracy as seen through the Middle East realities is something vague and unclear.
Furthermore, Erdogan is forced to "re-evaluate values" by a growing tension in relations with western allies. The Turkish president, after years of speaking strongly in favor of American presence in Syria, is now calling for the withdrawal of the American contingent from the country.
A consolidated position of Ankara's western partners on Russia-Turkey relations was formulated by Die Zeit: during talks with the Russian leader in Sochi Erdogan played the role of a "requestor", since he "missed a decisive factor – the West", which he needs as "a critically important partner, which makes it possible for Ankara not to bow to Russia". Turkey's Foreign Minister Mevlut Cavusoglu did not agree to that: «We are a NATO member, on the one hand, but on the other hand, our relations with Russia are progressing…..Why should we make a choice [between them]?».
«It's no secret that Ankara's and Moscow's interests in the region do not coincide…..[but] The positive responses of the two countries' leaders on the results of talks in Sochi suggest that Moscow and Ankara are prepared to remove all misunderstandings by dialogue», – Ilyas Kemaloglu, political analyst with Marmara University, says. Haberturk Media Holding observer Cetiner Cetin argues that American troops' "flight" from Afghanistan and their gradual departure from other regions is creating a new geopolitical reality, which means that "Turkey might continue to distance itself from NATO in order to find itself among top players within the Shanghai Cooperation Organization".
While economic ties between Russia and Turkey are mostly problem-free, the political relations are often an issue. However, every time they meet, Putin and Erdogan manage not only to "quell" conflict, but to make a way for cooperation. The reason is that the two countries, despite their tactical differences, share the strategic goals: diktat of the West is unacceptable, the leading role in the East should belong to regional powers. As long as we share these goals, a Russia-Turkey alliance will be beneficial for both parties.
From our partner International Affairs
The 30th Anniversary of the Renewal of Diplomatic Relations Between Russia and Israel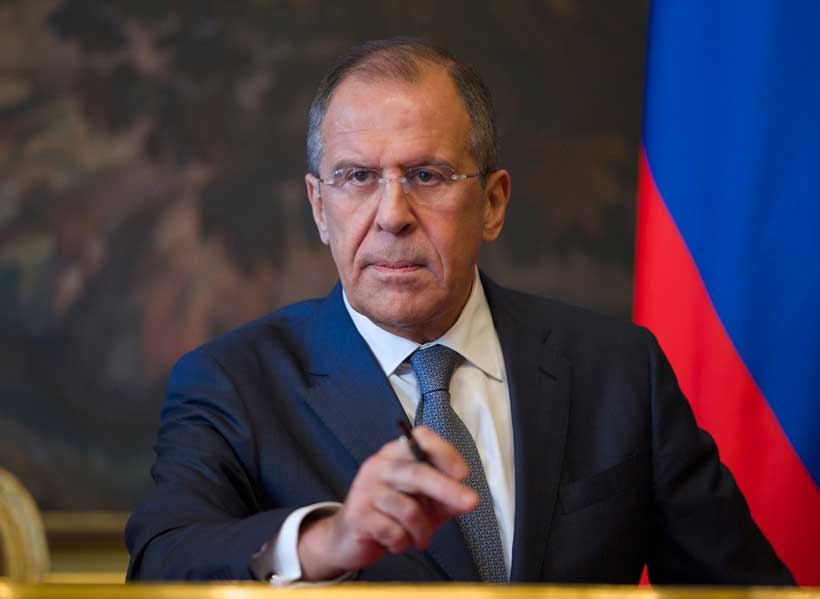 Minister of Foreign Affairs of the Russian Federation Sergey V. Lavrov's article for the Israeli Newspaper "Yedioth Ahronoth" dedicated to the 30th Anniversary of the Renewal of Diplomatic Relations Between Russia and Israel, October 15, 2021.
On October 18, Russia and Israel celebrate the 30th anniversary of the renewal of full-fledged diplomatic relations – the beginning of a new era of common history.
Turning to the pages of the past, let me recall that the USSR was the first country to recognize de jure the State of Israel back in May 1948. Of course, there were ups and downs in the chronicle of our relationship. Today, it could be assessed with confidence that Russian-Israeli mutually beneficial cooperation has stood the test of time and continues to actively develop in all directions.
Its foundation is formed by an intensive political dialogue, foremost – at the highest level. Inter-parliamentary contacts are progressing, bolstered by Friendship Groups established in the legislative bodies of our countries. Inter-ministerial communications are carried out on a regular basis.
Over the past decades, a solid experience of diversified cooperation has been accumulated in such spheres as economics, science and technology, healthcare and education. More than twenty acting intergovernmental agreements reflect the richness of the bilateral agenda.
Our mutual practical cooperation has significant potential. A number of joint projects are being successfully implemented. Many initiatives have received the support of the President of the Russian Federation and the Prime Minister of the State of Israel. The interest of Israeli business circles in entering the Russian market continues to grow. Despite the consequences of the coronavirus pandemic, by the end of 2020 trade between Russia and Israel decreased by only 3.9%, and in January-July this year it increased by 51.8% over the previous year's period. The key coordinating mission in these common efforts is fulfilled by the Joint Russian-Israeli Commission for Trade and Economic Cooperation, founded in 1994. We are interested in the early resumption of its work in full.
A special role in strengthening the unifying baselines of our relations as well as ensuring their stability and continuity belongs to humanitarian contacts. We appreciate the high level of mutual understanding between the peoples of Russia and Israel, connected by a common historical memory and convergence of cultures. It is encouraging that this thread, which has no geographic boundaries, is only getting stronger in course of time.
There are millions of Russian-speaking compatriots living in Israel, including descendants both from the former Republics of the USSR and from the Russian Federation. Veterans of the Great Patriotic War, survivors of the siege, former prisoners of concentration camps are among them. The fate of these people is of major interest to us.
Most vigorous rejection of the attempts of historical revisionism, combatting the distortion of the genesis, course and generally recognized international legal outcomes of the World War II have always united Russia and Israel. We will continue to coordinate our efforts, and specifically at the UN, to counter this shameful phenomenon.
While in some countries of Central and Eastern Europe Nazi henchmen are being brought to the level of national heroes and neo-Nazi tendencies are being revived, the memory of the decisive contribution of the heroic soldiers of the Red Army to the Victory over Nazism, the saving of Jews and other peoples from extermination, the liberation of the world from the horrors of the Holocaust is sacred in Israel. We see how Israeli colleagues – at the state and public levels – encourage the activities of the veterans and compatriots movements, conduct active work to educate the younger generation.
It is difficult to overestimate the significance of the law on Celebrating the Victory Day over Nazi Germany on May 9, approved by the Israeli parliament in 2017. It is particularly telling that on the 76th anniversary of the Great Victory, celebrated this year, festive events and commemorative parades along with the Immortal Regiment march were held in more than 45 Israeli cities. Thousands of Israelis of all ages as well as officials participated. This scale speaks for itself.
Cooperation in the field of education and science – whether through student and academic exchanges or joint scientific research continues to move forward. Every year, students from Israel get an opportunity to receive higher education in Russian universities. All of them are sincerely welcome there.
We hope that it will be possible to restore mutual tourist flows as soon as the sanitary and epidemiological situation improves. Russia is traditionally one of the top three countries in terms of the number of visitors to Israel.
The Russian-Israeli dialogue is vigorously advancing through the foreign ministries. It is obvious that without constructive interaction of diplomats it is impossible to solve a number of international and regional problems that are of paramount importance both for ensuring the prosperous future of the peoples of Russia and Israel just as for strengthening international and regional security and stability. From this perspective, diversified contacts between the Security Councils and the defense ministries of our countries have also proven themselves well. On a regular basis it allows us to compare approaches and take into account each other's legitimate interests.
Russia is pursuing an independent multi-vector foreign policy, contemplating pragmatism, the search for compromises and the observance of balances of interests. Creation of the most favorable external conditions for our internal socio-economic development remains its backbone. We have no ideological likes and dislikes, or any taboos in relations with our foreign partners, therefore we can play an active role in the international arena and specifically through mediation in the settlement of conflicts.
We are interested in continuing consultations with our Israeli partners on security and stability issues in the Middle East. We always draw attention to the fact that comprehensive solutions to the problems of the region must necessarily take into account the security interests of Israel. This is a matter of principle.
At the same time, we are convinced that there is no alternative to the two-state solution of the Israeli-Palestinian conflict on a generally recognized international legal basis. We strongly support direct negotiations between Israelis and Palestinians. A comprehensive solution to all issues of the final status is possible only through it. We are ready to work with Israeli colleagues, including multilateral formats, primarily in the context of the renewal of work of the Middle East Quartet of international mediators in close cooperation with representatives of the Arab League.
I am convinced: it is in the common interest to maintain the momentum. Ahead of us are new milestones and additional opportunities not only to continue, but also to enrich the positive experience of multifaceted cooperation for the benefit of our states and peoples, in the interests of peace and stability.
Source: Minister of Foreign Affairs