The Ass and the Elephant: Russia and the American Presidency
Whether one truly believes in the old adage that the President of the United States is the 'leader of the free world' and 'the most powerful person on the global stage,' it is unquestionable that whoever holds the Oval Office in the White House wields tremendous influence and impact far beyond the borders of America. As the world looks on with fascination in 2016 at the coming confrontation between Hillary Clinton and Donald Trump, questions remain as to which candidate is favored by which foreign leaders.
While mainstream American media is still basically covering the race with horrified fascination at the popularity and perseverance of the Trump campaign, the reality beyond America seems to show his candidacy is being taken quite seriously by other countries. Some may even be taking it not just seriously but favorably when compared to the anticipated presidency of another Clinton.
At the moment, Russia seems to be one of those countries. However, deeper analysis shows this 'support' might be more of an indictment against past Hillary positions and statements rather than based on real evidence that accurately predicts what a Trump presidency might mean for Moscow. In fact, looking at both candidates strictly from a 'what-this-means-for-Russia?' perspective reveals the next four years of White House-Kremlin relations could be rather problematic no matter who wins.
Hillary Clinton
Before some of the specific statements and positions of Hillary Clinton on Russia are considered, a subtle comment needs to be made about the state of foreign policy within the Democratic Party, especially when it comes to potential candidates for President. Approximately four years ago I published a very popular piece that argued how the foreign policy of President Barack Obama was by and large 'Republican' in its conservative orthodoxy. While I admitted that this traditionalist approach could be partially explained by the personal comfort level of the President himself, American presidential race history also weighed heavily in explaining these right-of-center positions for a left-of-center President. This same heavy weight affects Hillary just as much as Obama and therefore bears repeating.
Why do liberal leaders in America become largely conservative statesmen when it comes to real decision-making on the global stage? Some of this is undoubtedly tied to what Democrats have had to fend off as an entire party in the past generation of presidential races: that Democrats are too focused on domestic affairs and are unfit or inexperienced to handle world affairs. In essence, Democrats always have to defend against the accusation of being foreign policy weaklings. This accusation is never leveled against Republican candidates (even when a particular candidate may be internationally amateurish, his party's reputational legacy is apparently automatically transferred to him. This is clearly happening today with Trump).
This 'Chamberlain Syndrome' (Democrat-as-global-appeaser) has existed for quite some time, but it was surely exacerbated by 9/11 and the new emphasis on national security. It was a major part of the lead-up to the 2004 election, when some analysts warned, 'if Democrats are to have any hope of returning to power in 2004, or even of running competitively and keeping the U.S. two-party system healthy and balanced in the coming decade, they will have to convince the American people that they are as capable as Republicans of protecting the United States from terrorism and other security threats.' While it was assumed that it would be quite some time before Democrats could actually win national elections based on their national security and foreign policy stances, the big hope was to have the party advance far enough so that it would stop losing national elections solely because of these two factors. This was arguably the biggest lesson learned from the Democratic failure of 2004, when Vietnam war veteran, Purple Heart winner, and long-time Foreign Affairs Senate stalwart John Kerry lost to Bush, who had no such international military service accolades to lean on.
While in the past Democrats could always criticize Republicans for being too eager to consider war (all stick, no carrot), the reverse accusation thrown back at Democrats post-9/11 seemed more damning (all carrot, no stick). What Democrats as a party needed to ensure was that Americans could see them as not too weak or awkward when it came to handling said stick. Undoubtedly this was a legacy lesson made disturbingly eternal when Massachusetts Governor Michael Dukakis stuck his head out of a tank in 1988, ostensibly to make people believe in his toughness, and instead became the butt of such jokes and ridicule that it arguably led to his loss to George H.W. Bush.
It seems clear that ever since that debacle Democrats have been quick to overreact to such criticism. They thus tend to be even quicker than Republicans to line up and show the 'military chevrons' symbolically tattooed on their arms, signifying their willingness and capability to defend America as aggressively as the opposing party. This historical weight was prominent on Obama because his past experience as a Chicago community organizer, followed by very limited service as a single-term Senator, created a hyper-sensitivity to 'not being internationally ready.' If anything, this same weight is heavier on Hillary: not only must she fight the traditionally sexist accusations made against all women politicians as being 'peacemakers' and not 'war-makers.' She also must fight her own personal history, which if anything began as classically feminist and liberal, two things never commonly associated with the military or the utilization of hard power. Given this background, both within the party in general and her personality in specific, it becomes much easier to understand why Hillary's comments and positions over the years have been so decidedly skeptical and critical toward Russia. Easier to understand, however, does not necessarily translate into easier to accept.
-Many of Hillary's critics tend to cite her steadfast belief in the mythology of 'American exceptionalism' and the country's self-proclaimed role as 'leader of the free world.' To be fair, most Washington politicians will at least give public voice to these same ideas but few have also been Secretary of State and maintain very close ties to the military-security complex. It was Ralph Nader who decried her as both a 'deep corporatist and deep militarist…never having met a weapons system she didn't like.' Perhaps most significant, this characterization would have been impossible to imagine when she began in Washington as First Lady. One only need look at the failed managed health care initiative Bill Clinton gave to her charge during his first term to see how dramatically her issue foci and temperament have adapted over time.
-Hillary still maintains unofficial and official contacts within her Eastern European team that are, amazingly, highly adaptable neoconservative holdovers from the Bush administration and have succeeded in staying near to the ears of Obama, Clinton, and Kerry over time. Anatol Lieven, the renowned scholar at King's College London, has openly decried that too many of the figures currently surrounding Hillary are old school members of the military, foreign policy, and security establishment that chronically view Russia with Cold War attitudes, regardless of evidence.
-During the Crimea crisis in 2014, Hillary tried to make a connection between Putin policy on the secession/annexation issue with policies pursued by Adolph Hitler in the 1930s. Given that over 20 million Russians died fighting Hitler, a sacrifice many historians the world over consider the crucial lynchpin that ultimately led to Hitler's defeat, and that WWII in Russia is officially known instead as the 'Great Fatherland War,' it was incredibly rash and ill-thought to make such flippantly inaccurate connections given how important Russian-American relations will continue to be to the office Hillary is pursuing.
-At the powerful and influential Brookings Institution, Hillary stated that more needed to be done to 'up the costs' on Russia in general and Putin in specific because of Russian action in Syria. These comments were of course made under the aegis of honoring international law and wanting an end to conflict, even though Russia was formally invited to enter Syria and its intervention was technically in line with said international law. Neither statement can be formally applied to the American assistance given to the chaotically diverse opposition groups trying to overthrow Assad. This type of 'reworking the narrative' is continually irritating to Russia: what it considers to be blatant and untruthful manipulation of the global media covering events actually transpiring on the ground.
-Hillary has not been very gracious when discussing her personal opinion of Putin as a man, having once even described him as having 'no soul.' In her book "Hard Choices", she called him 'thin-skinned and autocratic.' This fuels a general perception within the corridors of power in Russia that perhaps Hillary views this relationship too personally: that as long as Vladimir Putin is President of Russia (which could very well be for the entirety of a Hillary presidency), then she will not strive to achieve better relations with the country nor will she even treat Russia as an equal partner on areas of global mutual interest.
-Hillary has maintained self-serving double standards in interviews, drawing false distinctions between the presidencies of Medvedev from 2008-2012 and the return of Putin after 2012. On the one hand, she would decry Medvedev of simply doing the bidding of Prime Minister Putin, but then on the other hand would praise her ability to work and get things done with Medvedev. Medvedev, therefore, has been both a puppet who does nothing and a puppet master who let the United States achieve a nuclear arms deal, Iranian sanctions, and facilitate further operations in Afghanistan. In a massively publicized interview with the famous television journalist Judy Woodruff, Hillary clearly established a stance marked by distrust and wariness toward Russia, even if begrudgingly acknowledging that it was still a country that had to be worked with.
While many traditional liberals within the Democratic Party have issues with what they consider to be the blatantly 'far right' conservative foreign policy positions of Hillary, the real concern for the Russian Federation is that it sees her as a candidate that, correctly or incorrectly, wants to use Russia and Putin as a convenient scapegoat and whipping boy to establish her own 'toughness' on the global stage and leans on outdated Cold War rhetoric to analyze contemporary strategies and initiatives. If Russia is interested in establishing new 21stcentury relations with the United States not beholden instinctively to the legacies of the 20th, then it is hard-pressed to view Hillary Clinton as the President that would be willing to create such an environment. This is what likely fuels the quasi-positive statements coming from Russia about Donald Trump. Unfortunately, Russia should be wary of wanting a President just because he isn't Hillary. While Donald brings a different style and approach to potential relations with Russia, it does not mean those relations will produce anything new and innovative.
Donald Trump
Having examined some of the more strident comments and commentaries made by Hillary toward Russia, it is hard to avoid the impression that Russia may be 'supporting' a Trump presidency in very much the same way so many Americans are: they simply do not want a Clinton presidency. In my university classes I often caution students from engaging in what I call 'negative voting:' the vote being cast is not so much FOR a particular candidate but rather AGAINST the opposing one. When citizens cast votes based on negation rather than affirmation, then it is not uncommon that the succeeding presidency is ultimately disappointing. I believe this will be applicable to Russia as well if it thinks simply preventing Hillary results automatically in a better presidency for Russian-American relations. To wit:
-Within Donald's campaign has been a penchant for making bold statements that subsequently get walked back soon after. He did it with the building of a wall against Mexicans; did it with the promise to tax the super-rich; did it with the promise to raise the minimum wage; did it with the proposal to simply ban all self-declared Muslims from entering the country. While many Democrats (and Republicans for that matter) lament this as making it impossible to understand just what a Trump presidency will truly look like, many former business associates have warned that this spinning and counter-spinning is what his administration will be: no solid principles, simply a willingness to jump back and forth across diametrically opposed positions with no real logic as to why. Ultimately, the accusation is one of being supremely self-serving. Russia may think this is a personality it can work with, but that makes an assumption that the self-serving egotism will be rational and predictable. Moscow seems to emphasize the word 'pragmatism' with Donald. But the policy spins, flip-flops, and contradictions do not indicate pragmatism. They indicate unreliability.
-Donald has made headlines by saying he is willing to work with Russia, 'but only from a position of strength,' while also adding that the United States should be willing to walk away from Russia if it is 'too demanding.' Since Hillary has so clearly staked out a position openly antagonistic toward Russia, comments like these from Donald make it seem like a dramatically different policy. In real terms, it is not. The key is cluing in to the code words. Whenever a politician in America speaks about positions of strength and not wanting to see an opponent too demanding, it is basically arguing for the very same position crafted by Hillary: the preferences of the United States will take priority and working together only takes place if America is granted the clear leadership role. This attitudinal arrogance has been sanctified in Russian-American relations since the dissolution of the Soviet Union and no President so far has seemed willing to blaze a new path. Donald's comments are not trailblazing: they are secretly masked to hide what will simply be more of the status quo. He will be partner to Putin as long as Putin accepts a subordinate role, which, obviously, seems highly unlikely.
-The previous point is a perfect segue to what will likely be the real fuel between Trump and Putin – ego and machismo. These two things are currency to Donald. It is clearly what he admires about Putin: whether countries around the world approve or disapprove of Putin policies and initiatives, one thing is never denied – his power and undeniable sense of authority over his administration and system. That Donald sees this as something to admire does not in fact indicate a willingness to be 'mentored' by Putin. Rather, it is far more plausible that the relationship devolves quickly into a battle of egos. In America, this is often denigrated as a 'pissing contest.' When Putin called Donald a 'bright person, talented without a doubt,' it inspired Trump to respond: 'I like him because he called me a genius. He said Trump is the real leader.' In other words, substance matters not. Just be sure to stroke the Donald's ego and he will consider you a 'friend' and 'partner.' But what will his mercurial personality do when a disagreement on substance overrides any mutual admiration society based on style? For Donald, it will be the end of partnership, the end of friendship, and thus, the end of 'new' Russian-American relations. Ironically, Russia may find out that only Putin is the pragmatist. Donald is simply a narcissist.
-In a bit of reverse psychology, Russia should be wary when one of the most biting opponents of Putin, the former world chess champion Garry Kasparov, vociferously proclaims how Trump is the American version of 'Putinism' and that Donald's presidency would be the 'best hope' for Russia.[8] Kasparov's logic is that the election of Donald would severely weaken American democracy and rip apart positive trans-Atlantic relations. Put simply, Kasparov treats Donald like a de facto agent of Russian interests, ie, Donald would be willingly subordinate to Putin. As mentioned before, ego and narcissism will not allow that. In the current state of Russian-American relations, when so many Americans are being fed stories about the adversarial aggressiveness of Russia, there simply is no evidence-based thought process to make someone believe Donald would buck American opinion about a so-called enemy. Rather, he is much more likely to sycophantically cater to American paranoia, in order to guarantee his own need for self-aggrandizement.
-Finally, the comments of Konstantin Kosachev, Chairman of the Upper House Committee for Foreign Affairs, illustrate perfectly how much of the hope on Donald is really just about the lack of hope with Hillary:
"New chances may appear only as radically new tendencies in the White House, and we are talking not only about pro-Russian sentiments, we simply need some fresh air, some 'wind of change' in Washington. Then, we can reset certain things and agree on continuation of the dialogue…In the context of these two factors Trump looks slightly more promising…At least, he is capable of giving a shake to Washington. He is certainly a pragmatist and not a missionary like his main opponent Clinton."
What this article has established is how misplaced such faith tends to be when considering Donald. People in Russia are making false connections: if you are not a missionary, then you must be a pragmatist. There are other more dangerous and damaging options in that equation. It is not binomial, 0 or 1. To repeat: just because Donald is not Hillary does not mean he is better or more approachable for Russia. His track record and personality indicate otherwise.
There are in fact some figures of cautious moderation in Russia and they are offering wisdom on the coming election. People like Aleksey Pushkov, head of the Lower House Committee for Foreign Relations, and Fyodor Lukyanov, head of the Russian Council on Foreign and Defense Policy, while admitting their understanding of the immediate Russian attraction of Donald over Hillary, also emphasize how the 'system' of Washington politics tends to bring any incoming President quickly to heel and that it is impossible to truly know what to expect from a Trump presidency. I think it is possible to reliably guess, however. For Russian-American relations to significantly change from its current negative status quo, the incoming President would have to be eager and intellectually motivated to instill innovative new political thinking and diplomatic pathways. Hillary has clearly staked her position in the ranks of the Old Guard of suspicion, skepticism, and distrust. Donald perhaps has not done this publicly. But his need to be adored and admired by the American public (an American public constantly fed a steady stream of negative perception and analysis about Russia and Russian leadership) means he would have to be willing to abandon the feeding of his narcissism for the sake of improved Russian relations. And while there are many mysteries in this world, one thing is most certainly NOT a mystery: the person Donald has always loved most of all is…..the Donald. Thus, Russia needs to be careful as it approaches the coming 2016 American presidential elections. Some loose assumptions and false connections are driving apparent loyalty to a candidate that is unlikely to offer anything close to what is hoped for. Indeed, it may just be the sad news that 2016 goes down simply as the American election that offers Russia option 'C' as the best choice: None of the above.
Global protests: Russia and China risk ending up on the wrong side of history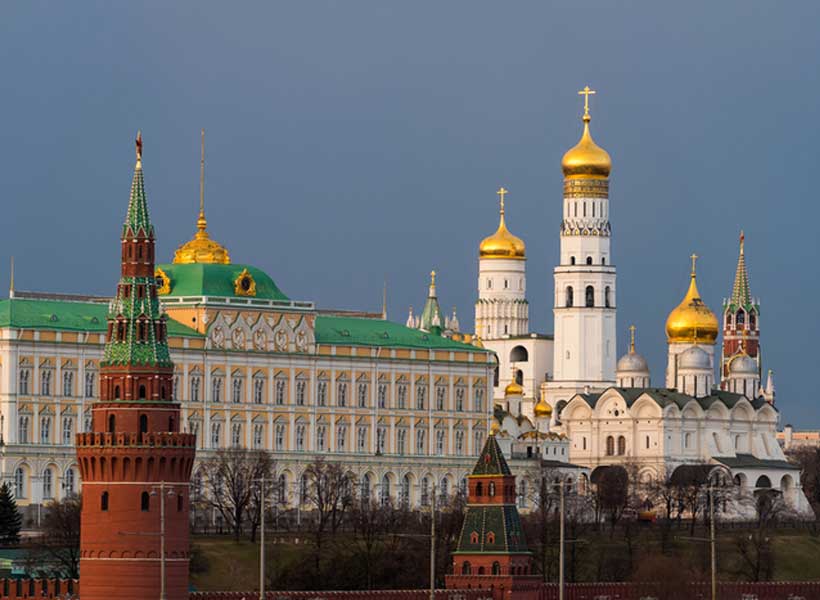 Widespread perceptions see Russia together with China as the rising powers in the Middle East as a result of America's flip flops in Syria and US president Donald J. Trump's transactional approach towards foreign policy as well as Russian and Chinese support for regimes irrespective of how non-performing and/or repressive they may be.
Russia has sought to capitalize in other parts of the world, particularly Africa, on its newly found credibility in the Middle East as part of its projection of itself as a world power on par with the United States and China.
African leaders gathered in late October in the Black Sea resort of Sochi for the first ever Russian African summit chaired by president Vladimir Putin. China has hosted similar regional summits.
Mr. Putin has proven adept at playing a weak hand well and for now, Russia alongside China, that has the financial and trading muscle that Moscow lacks, are basking in their glory.
Yet, Russia and China could find themselves in tricky situations with protests across the globe from Latin America to Hong Kong threatening to put the two powers on the wrong side of history.
Iran, Russia's partner in supporting Syrian president Bashar al-Assad and a strategic node in China's Belt and Road initiative, is already struggling to come to grips with being in the bull's eye of protesters.
Protesters in Iraq have denounced Iranian influence in the country while Iran's Lebanese Shiite ally, Hezbollah, is part of the elite that protesters hold responsible for their country's economic malaise.
Russia and China are well aware of the risk. Not only because of the resilience of protest in Hong Kong but also because of past popular revolts in former Soviet republics that constitute Russia's soft underbelly and in some cases border on the strategically important but troubled Chinese north-western province of Xinjiang.
Recent protests in Kazakhstan were as much about domestic governance issues as they were about Chinese influence in the country and the crackdown on Turkic Muslims, including ethnic Kazakhs in Xinjiang.
Central Asia, moreover, is potentially for China a black swan. It is together with Southeast Asian nations Laos and Cambodia, home to countries most indebted to China.
A recent study by scholars at Harvard University's Kennedy School, the University of Munich and the Kiel Institute for the World Economy concluded that about half of Chinese overseas lending remained unrecorded leaving Central Asian and other nations with no precise oversight of their debt.
"These hidden overseas debts pose serious challenges for country risk analysis and bond pricing," the study warned.
The risk of ending up on the wrong side of history looms even larger with Russia seeing prevention and/or countering of popular revolts as one of its goals in attempting to stabilize the Middle East, a region wracked by conflict and wars.
Russia, as part of its stabilization effort in the wake of its intervention in Syria, has proposed replacing the US defense umbrella in the Gulf with a multilateral security arrangement.
"Russia is seeking stability which includes preventing colour revolutions," said Maxim Grigoryev, director of the Moscow-based Foundation for the Study of Democracy, using the term employed to describe popular revolts in countries that once were part of the Soviet Union.
Echoing Kremlin policy, Mr. Grigoryev said Syria was "a model of stabilizing a regime and countering terrorism."
Russian military intervention in Syria has helped president Bashar al-Assad gain the upper hand in a more than eight-year long brutal war in which the Syrian government has been accused of committing crimes against humanity.
Russia has denied allegations that its air force has repeatedly targeted hospitals and other civil institutions.
Russia's definition of stability with Syria as its model is unlikely to go down well with youth-driven protests that have already affected twelve of the Arab League's 22 members.
In some of the most dramatic incidents, this year's popular revolts forced the leaders of Algeria, Sudan and Lebanon to resign. Iraqi prime minister Adil Abdul-Mahdi is next in line.
Latin America and Africa, like the Middle East and Central Asia, home to often poorly governed, resource-rich countries with youthful populations, are in many ways not that different.
Some Latin American leaders, including Argentine Foreign Minister Jorge Faurie and Luis Almagro, the secretary-general of the Organization of American States, have denounced what they see as interference in protests in Chile, Ecuador, Bolivia and Haiti by two Russia and China-backed countries, Venezuela and Cuba.
Ecuador's interior minister, María Paula Romo, said last month that authorities had arrested 17 people at an airport, "most of them Venezuelans . . . carrying information about the protests."
Policy analysts Moisés Naím and Brian Winter argued that irrespective of whether Venezuela and Cuba have sought to exploit continental discontent, "Latin America was already primed to combust."
Messrs. Naim and Winter attribute popular anger to disappointing economic growth, stagnating wages, rising costs of living, mounting inequality, and corruption on the back of a commodity boom that significantly raised expectations.
Russian and Chinese support for embattled regimes at the risk of alienating protesters, who have proven in among others Chile, Iraq and Hong Kong undeterred by repressive efforts to squash their protests, will have paid off if it helps engineer the kind of stability Mr. Grigoryev is advocating.
Russian and Chinese leaders may be banking on a development akin to what Messrs. Moses and Winter describe as the emergence of repressive Latin American regimes in the 1970s and 1980s as a result of leaders' failure to tackle slowing economic growth. The failure fuelled a decline of faith in democracy and the rise of populists.
"The same gears may churn toward mayhem and division, sown from within Latin American countries and without. Venezuela and Cuba may not be the main reason for the current protests. But if the region continues down its current path, it will be vulnerable to the next conspiracy, whether from Havana, Caracas, or somewhere else," Messrs. Moses and Winter warned.
Events elsewhere in the world may well unfold differently. Yet, Russia and China could ultimately find themselves on the wrong side of history in an era of global breakdown of popular confidence in political systems and incumbent leadership and increasingly uncompromising, determined and resourceful protests.
Said Timothy Kaldas, a senior fellow at the Tahrir Institute for Middle East Policy, commenting on the protests in the Middle East: "This isn't a revolution against a prime minister or a president. It's an uprising demanding the departure of the entire ruling class," the very people Russia and China would like to see remain in place.
Russia-Africa Summit: walking hand in hand through history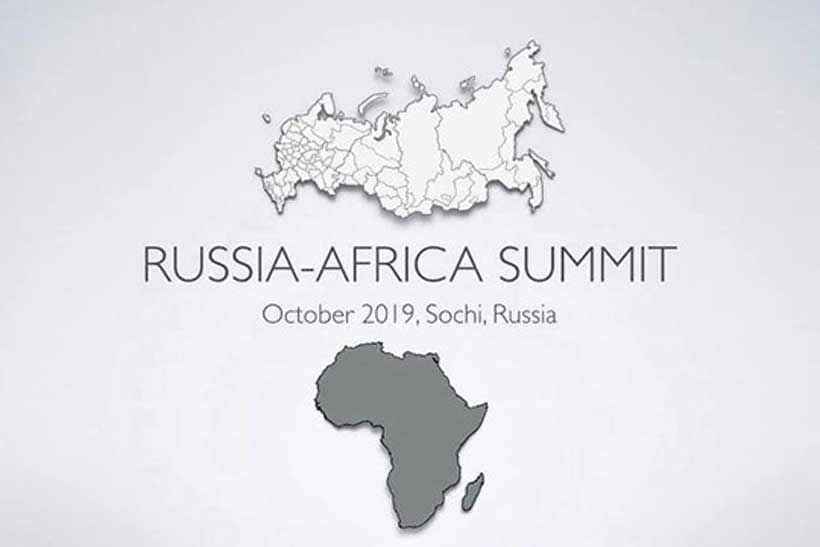 The first-ever Russia-Africa summit held from 23-24 October in Sochi, Russia, marking the culminating point of the return of Russia to Africa, with more than 50 African leaders and over 3,000 delegates invited. This convening is only another illustration of the recent increase in economic, security, and political engagements to foster Russia-Africa relations.
The summit is expected to deepen relations between the Russian Federation and countries of the African continent at both bilateral and multilateral levels; forge closer collaboration on regional and international issues of common interest, raise strategic dialogue between Russia and African countries to a qualitatively higher level, and contribute to peace, security and sustainable development on the African continent. The Russia-Africa Summit will also contribute towards the overall objective of addressing the aspirations of African countries as encapsulated in Agenda 2063. As the continental development blueprint, Agenda 2063 calls for a people-centered developmental process that ensures, inter alia, economic diversification and growth in order to eradicate poverty, unemployment and inequality
On 16th of October, a seminar under the theme "Discussion in the Run-Up to the Russia-Africa Summit" was held in South Africa, unique strategic partner of Russia in BRICS organization, at the University of Pretoria. The main speaker at the event was the Ambassador of the Russian Federation to South Africa Ilya Rogachev, who delivered a comprehensive speech, which described in detail the essence of the upcoming historical event.
Following is his presentation:
This will be the first event of such scale and magnitude marking an important milestone in the history of relations between Russia and the African continent. All eyes are on us now. I would like to remind that Russia, in all of its incarnations, and the peoples of Africa have always walked hand in hand through history.
We share a common and eventful past, where as allies we strived together for a better world. The Soviet Union was the only global power that has never pursued colonial policies and had never had a detrimental presence in Africa. The very idea of colonialism has always been an alien concept to us, one that to our mind should be abolished from the face of the Earth in all its forms.
The Soviet Union was most heavily involved in the rise of the African continent to independency. Among the most important cornerstones of the Soviet foreign policy was bringing an end to the colonial era, supporting national liberation movements, providing all kinds of assistance to young African nations: economic, infrastructural, military, humanitarian and educational. These pages of history cannot and shall not be rewritten, this friendship will forever be embedded in the history of relations between Russia and Africa.
USSR's involvement and interest in Africa were guided by the imperative to «protect the interests of the oppressed nations and their right for self-determination and creation of sovereign states». Next year marks the 60th anniversary of the adoption of the United Nations Declaration on the Granting of Independence to Colonial Countries and Peoples of 1960. This historical document was drafted on the initiative of the USSR, who had been championing the cause of a free and independent Africa on the global arena for many years.
Needless to say that this enormous and, I would like to stress – selfless – support that the Soviet Union rendered the people of Africa throughout the XX century won over many hearts on this continent.
Sadly, the collapse of the Soviet Union put our partnership on halt. The 1990s were a time of hardship for my country and its people. Even after the resurgence of the 2000s it took us some time to gather and re-establish ourselves as a global leader on the international arena and a prominent economic and technological power. I would not necessarily call these years a time of neglect towards Africa, as some try to put it, but admittedly, to a certain extent we lost the pace and intensity in our cooperation. Speaking in plain terms, now we have some catching up to do.
This is what the upcoming Russia-Africa Summit is meant to achieve: to put our partnership back on track, giving it new dimensions, pertinent to the XXI century, and providing dynamics for further growth. It is designed to set ambitious goals and look for areas of fruitful and practical cooperation. Intergovernmental and business opportunities clearly attract attention from both sides, our mutual interest in deepening cooperation is evidently high. This is why if you look at the expanded programme outlines you would fine nearly every possible topic on the agenda: from the role of media on the African continent to the importance of peaceful conflict resolution.
We envisage both the Summit and the Forum as a prospective platform for regular contacts, governmental and business. It is supposed to be a mechanism, which will allow us to give the much needed impulse to our cooperation, keep track of the progress already made and explore new opportunities. We consider it a platform where equals meet and where every voice is heard.
It is no coincidence that the Summit is hosted jointly by the Russian Federation and the African Union. There is great significance to this fact: unlike some other powers, which are used to looking down at Africa from their high horse, we do not consider Africa and African nations as junior partners. In fact, Russia strives for an equal cooperation based on mutual respect for the interests of all the involved parties.
I would like to draw your attention to this particular aspect, as it is purposefully misrepresented in some of the clearly biased publications and articles that appeared recently in South African press and elsewhere. These experts keep describing Russia's return to the continent as a premise for a struggle for influence and resources among the global powers.
I would like to discourage that line of thought and tell the analysts, that they are wide off the mark. Some might still be looking at Africa through the lens of a colonial eye. Frankly speaking, this is an outdated and historically void way to behave on the global arena and in international relations. This is not our way. We do not develop and conduct foreign policy and international cooperation from such assessments. Our Western partners keep returning to the concept of a zero-sum game, where one's gain means another one's loss – imprinting this crooked assumption on the minds of experts and journalists.
Our mindset is different, we say: let's cooperate and grow together. Africa is the most dynamically developing continent with rapidly growing economies that shouldn't be regarded as a mere resource base. It is time to build long-lasting partnerships rooted in the principles of trust and equality. This stance resonates with our African partners. No wonder that our positions on the global arena are largely aligned. We share similar values defined by respect for national sovereignty and international law, as well as similar approaches to tackling current global challenges and threats. The world and the African continent need to find sustainable solutions for pressing issues. It should be done not through a dictate of a group of 'elite' countries and the rules that they impose on everyone else, but through the balance of interests and respect for all viewpoints. International law, based on the UN Charter and the existing legal framework, not some new «rules-based order» concepts, should serve as the basis for building relations.
We have always been adamant supporters of the formula «African solutions to African problems», including in the United Nations. It is our firm believe that nations and peoples themselves should resolve their problems, with the expertise and advice of the international community if required. In the past decade we have seen all too well what blatant interference in other countries affairs leads to, the results of the attempts to push for regime change is evident as well – North Africa and the Middle East are still dealing with the fallout from the so-called Arab Spring.
Today Russia enjoys strong bilateral relations with many African countries, South Africa included. The cooperation encompasses many spheres including infrastructure projects, space industry, telecommunication, healthcare, education, tourism, mining and others. The total volume of Russia's investment in Africa has exceeded 20 billion dollars. The overall trade volume of has increased by many times since the 1990s.
One of the key issues that the African continent faces and that Russia has the expertise to assist with is the energy crisis, a growing shortage of generating capacity that holds back economic development. In 2008, Russian diamond company "Alrosa" finished the construction of Chicapa hydroelectric power plant in Angola; in 2010, Tanzania and Russia signed a deal to build the Rumakali hydropower plant. There are ongoing negotiations on the cooperation in the energy sector with such countries as Sudan, Ethiopia and the DRC.
Russia is helping more than 20 countries in Africa to develop their nuclear industries for energy and medical purposes. In 2014, Russia and Egypt signed an agreement on the construction of El Dabaa nuclear power plant – Russia will provide a $25 bln loan to Egypt for the construction that will create 50'000 job opportunities and add 4,8 GW generation capacity to the grid. In 2017, an agreement on the development of atom energy projects was concluded with Nigeria. A nuclear research centre is to be built in Zambia.
One of the most promising projects in infrastructure development is the establishment of Russian industrial free trade zone in Egypt, which will focus on manufacturing agricultural machinery and hardware. We are also considering participating in the ambitious project of the Trans-African railway connecting Dakar and Djibouti, spanning across the continent.
Russia, and the Soviet Union previously, have always assisted African nations in skill development and education: millions have received highest quality degrees in the past decades, over 15'000 students from African nations are currently studying in Russia. A decision has already been made to substantially increase the number of scholarships in the next few years.
Russia continues to provide humanitarian assistance to those who request it in Africa. In 2017 alone, Russian aid exceeded 1 billion $. Russian Federation is the 5th biggest sponsor of the UNIDO Industrial Development Fund, a top-tier contributor to the UN World Food Programme and the World Health Organisation.
Another important area of cooperation is the assistance in fighting epidemics and diseases that scourge the African continent. For example, the recent outbreak of Ebola virus in the Western African countries prompted Russian doctors to develop not one but two groundbreaking vaccines. The Russian-made vaccines were the first to be tested and to have reach the patients. The vaccines are now being shipped to the Republic of Guinea, the DRC and other countries.
The issues of peace and security are also in the focus of attention. Fighting terrorism, drug- and human-trafficking and other criminal activities are among Russia's priorities in the international security area. Making certain that conflict resolution in Africa is carried out without the use of violence and within the framework of political dialogue is another keystone of our approach. Russian Foreign Minister Sergey Lavrov has repeatedly extended the country's full-fledged support to the African Union's initiative 'Silencing the guns by 2020'. Last September the Russian Federation as the Chair of the UN Security Council convened a UNSC Meeting on 'Peace and Security in Africa Partnership to Strengthen Regional Peace and Security' to give Africa an additional platform.
And this is just the tip of the iceberg whereas Russia-Africa interaction is concerned. So to round it up, the summit has high hopes, but it can already be said with confidence that the event will go down in history as an important milestone in cooperation between Russia and the countries of the continent.
From our partner International Affairs
Reminiscence of Soviet soft power and the way it influenced the "Global South"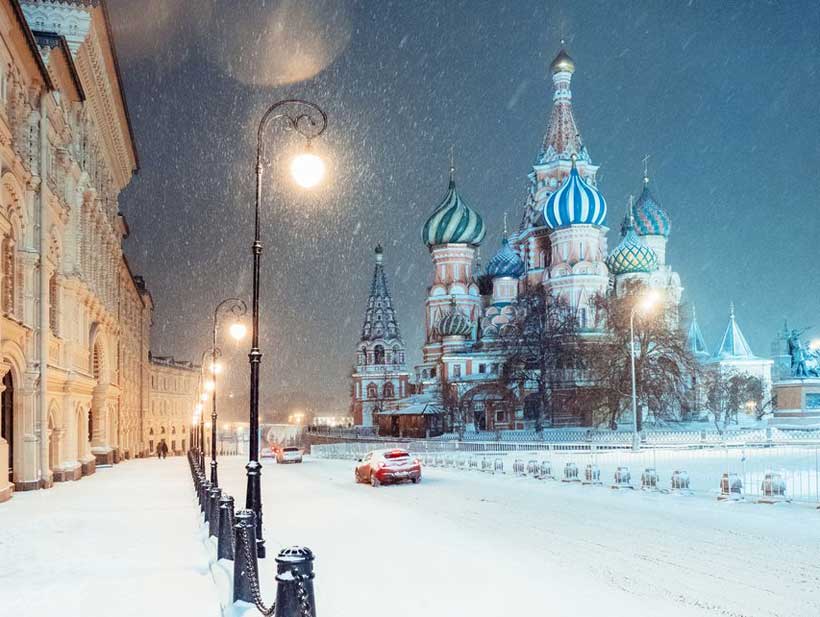 The exact meaning carved by Joseph Nye in coining his notable concept "Soft Power" referred to a strong influence over states whereas governments cannot totally get rid of its influence. Because, unlike the hard power which pushes states to the edge, the influence of soft power brings more sentimental effects to targeted states as their national consciousness is solidly smitten by its approach. In a changing world where many state actors arise from military and economic dimensions, the gravity arises from soft power plays a bigger role in shaping the preferences of others through appeal and attraction. In fact, such a smart use of power inevitably brings more constructive results than triggering the fire arms. Today emerging super powers like India and China have been much driven by the idea of using soft power as an indispensable strategy in the realm of their regional and international geo political space. However, the soft power strategy used by Soviet Union during Cold War as a decisive factor in its ideological and political expansion towards the Global South has left an interesting legacy as it could successfully accomplish its mission in Third World countries. In particular, the countries gained their independence from Western powers began to woo the ideological whims propagated by Moscow in early 50's and 60's. The anti-colonial sentiments spread across newly independent states boosted their rapport with Soviet Union and this was much strengthen when Moscow provided ample funds to Third World countries in order to galvanize their national economies which was perceived by Soviet Union as an action of necessity. Stalin's successor Nikitha Khrushchev showed a great zeal in influencing Third World states against the struggle against imperialism.
Nevertheless, the growth of Soviet soft power towards the Global South was mainly an offshoot from its grand cultural and intellectual heritage and the apt way it was used by Soviet Union to twist the arms of those Third World states. As an example the indomitable expansion of Russian literature among the young university students and intellectuals in post-colonial countries became prevalent as a counter narrative against much dominated Anglo American literature. For instance, the growth appeared to bloom in South Asia towards Russian literature was much notable as its attracted and aspired the young generation in Indian sub-continent in a time when the nation emerged after long colonial movement. The characters portrayed by prerevolutionary Russia authors like Tolstoy, Dostoyevsky and Gogol invoked Asian sentiments to think about their own conditions under social inequality. It was such an incredible phenomenon how and why citizens from far distant countries like India and Sri Lanka in South Asia were fascinated with Russian literary ideals. From 60's till the dissolution of USSR in 1991 Soviet Union spent a heavy amount of money on translating their great literary classics into local languages in South Asia, Africa and Latin America as a great cultural tool, which resulted in producing a class of citizens obsessed with Russian ethos in those regions.
The higher education assistance was another feature of Soviet soft power over third world countries. In African and Asian contexts, most of the ruling elites were products of either British or French higher educational institutes. Yet, most of the masses in rural areas with many economic deprivations had no access to privileged western universities, that went on to hinder their aspirations of pursuing higher studies beyond their states. Since the dawn of Cold War the factor regarding higher education as a strategic tool was considered by both Soviets and Americans with greater importance. When the necessity of higher education was emphasized by African leaders at Addis Ababa Conference of African States on the Development of Education in Africa in 1961, Soviet leader Khrushchev declared the foundation of the People's Friendship University in Moscow, especially for students from Asia, Africa, and Latin America. Addressing 3,000 students at Jogjakarta University, Khrushchev affirmed that the Soviet government 'wished to help the [developing] countries to train their national workforce, engineers, agronomists, doctors, teachers, economists' and at the same time give a chance to 'many talented young people coming from poor families', who otherwise were 'deprived of the possibility of realizing their wish to study in the Soviet Union.
As a matter of fact, the establishment of People's Friendship University in Moscow was a greater achievement in Soviet soft power over the Third World States as it's much promised ideals of the awakening of the East attracted many young students coming from decolonized states. Nourishing the socio cultural ties with non-Communist countries on the basis of idealizing the anti-imperial values intended to intensify the waves of communism in those countries with the eventual expectations of seizing the state power by workers. Another assumption held by Soviets of establishing a higher academic institute for the students from developing world was focused on two goals. Firstly, Soviet Union believed that the knowledge transfer to backward Asian African societies would accelerate their progress and secondly Moscow considered the graduates hailing from Soviet education would have a paternal gratitude towards their authority. The Soviet soft power alliance with the Third World reached its symbolic culmination, when People's Friendship University was named after nationalist leader in Congo Patrice Lumumba, which was an indication of Moscow for their solidarity with non-Communist states in their struggle against imperialism.
The aftermath of the establishment of People's Friendship University crated a much conspicuous platform for Soviet Union to execute their soft power and its outcomes became much effective as most of the students studied in People's Friendship University excelled themselves fields like academia and diplomacy in their own countries. Nevertheless, it is true to admit that Soviet soft power strategy was not always successful, particularly the degrees awarded by People's Friendship University were discriminated when pro-Western governments came into power in non –Communist states in Asian and African countries. For instance, the pro-Western government in Sri Lanka from 1965 to 1970 marginalized Soviet graduates from employment opportunities, labeling them as leftists. On the other hand, there were situations Moscow expelled Asian and African students, when they professed their dissenting opinions about Soviet system.
The soft power strategy adopted by Soviet Union to approach Third World countries was predominantly confined to higher education, yet the outcomes emerged from such investments brought long term results to Soviet Union. Especially, increase of alacrity to learn Russian among students in the Global South saw a great Slavic cultural infiltration into those Russian speaking countries and its influences continued to grow in many ways. The in 60's Jawaharlal Nehru University in India, New Delhi established a center for Soviet and Central Asian studies which attracted many Indian scholars and with its growing political influence Russian language became quite a popular. However, the chaotic economic stagnation of Soviet Union in late 80 and its immediate effect resulted in the disintegration of Soviet Union brought the very end to Third World's romanticism with Soviet culture. The idealistic slogans on world communist society and dictatorship of proletarians were faded into oblivion at the ebb of Soviet decline and the emergence of Russian federation had no time and space to persist their soft power in the Third World as a result of the wave of economic and social instabilities they faced in the 90's.
Today, more than 25 years after the collapse of Soviet Union, Russia again stands as a strong nation and its recent geo political expeditions have given a palpable sign the Russia yearns to restore its lost glory in the global arena. In fact, Moscow is well aware of the great importance of using soft power in 21st century power politics. Yet, the pivotal question appearing from post-Soviet era is how would modern Russia locates her soft power before growing expansion of Indo-Sino soft power contest in Global South. The steeping increase of Confucius centers and Indian cultural hegemony through its most colorful culture would always mar the idea of restoring Russian soft power beyond Ruski Mir. But, we should not easily forget still there is a nostalgia been pervaded in the memories of the old generation bureaucrats, diplomats, statesmen and academics in the third world countries, which always would pave the path to restore its soft power in diplomacy at least to a certain extend.
*Prof. Sanjay Rajhans is the deputy chair at Department of Public Policy at Faculty of Social Sciences in Higher School of Economics in Moscow, Russia.