The Ass and the Elephant: Russia and the American Presidency
Whether one truly believes in the old adage that the President of the United States is the 'leader of the free world' and 'the most powerful person on the global stage,' it is unquestionable that whoever holds the Oval Office in the White House wields tremendous influence and impact far beyond the borders of America. As the world looks on with fascination in 2016 at the coming confrontation between Hillary Clinton and Donald Trump, questions remain as to which candidate is favored by which foreign leaders.
While mainstream American media is still basically covering the race with horrified fascination at the popularity and perseverance of the Trump campaign, the reality beyond America seems to show his candidacy is being taken quite seriously by other countries. Some may even be taking it not just seriously but favorably when compared to the anticipated presidency of another Clinton.
At the moment, Russia seems to be one of those countries. However, deeper analysis shows this 'support' might be more of an indictment against past Hillary positions and statements rather than based on real evidence that accurately predicts what a Trump presidency might mean for Moscow. In fact, looking at both candidates strictly from a 'what-this-means-for-Russia?' perspective reveals the next four years of White House-Kremlin relations could be rather problematic no matter who wins.
Hillary Clinton
Before some of the specific statements and positions of Hillary Clinton on Russia are considered, a subtle comment needs to be made about the state of foreign policy within the Democratic Party, especially when it comes to potential candidates for President. Approximately four years ago I published a very popular piece that argued how the foreign policy of President Barack Obama was by and large 'Republican' in its conservative orthodoxy. While I admitted that this traditionalist approach could be partially explained by the personal comfort level of the President himself, American presidential race history also weighed heavily in explaining these right-of-center positions for a left-of-center President. This same heavy weight affects Hillary just as much as Obama and therefore bears repeating.
Why do liberal leaders in America become largely conservative statesmen when it comes to real decision-making on the global stage? Some of this is undoubtedly tied to what Democrats have had to fend off as an entire party in the past generation of presidential races: that Democrats are too focused on domestic affairs and are unfit or inexperienced to handle world affairs. In essence, Democrats always have to defend against the accusation of being foreign policy weaklings. This accusation is never leveled against Republican candidates (even when a particular candidate may be internationally amateurish, his party's reputational legacy is apparently automatically transferred to him. This is clearly happening today with Trump).
This 'Chamberlain Syndrome' (Democrat-as-global-appeaser) has existed for quite some time, but it was surely exacerbated by 9/11 and the new emphasis on national security. It was a major part of the lead-up to the 2004 election, when some analysts warned, 'if Democrats are to have any hope of returning to power in 2004, or even of running competitively and keeping the U.S. two-party system healthy and balanced in the coming decade, they will have to convince the American people that they are as capable as Republicans of protecting the United States from terrorism and other security threats.' While it was assumed that it would be quite some time before Democrats could actually win national elections based on their national security and foreign policy stances, the big hope was to have the party advance far enough so that it would stop losing national elections solely because of these two factors. This was arguably the biggest lesson learned from the Democratic failure of 2004, when Vietnam war veteran, Purple Heart winner, and long-time Foreign Affairs Senate stalwart John Kerry lost to Bush, who had no such international military service accolades to lean on.
While in the past Democrats could always criticize Republicans for being too eager to consider war (all stick, no carrot), the reverse accusation thrown back at Democrats post-9/11 seemed more damning (all carrot, no stick). What Democrats as a party needed to ensure was that Americans could see them as not too weak or awkward when it came to handling said stick. Undoubtedly this was a legacy lesson made disturbingly eternal when Massachusetts Governor Michael Dukakis stuck his head out of a tank in 1988, ostensibly to make people believe in his toughness, and instead became the butt of such jokes and ridicule that it arguably led to his loss to George H.W. Bush.
It seems clear that ever since that debacle Democrats have been quick to overreact to such criticism. They thus tend to be even quicker than Republicans to line up and show the 'military chevrons' symbolically tattooed on their arms, signifying their willingness and capability to defend America as aggressively as the opposing party. This historical weight was prominent on Obama because his past experience as a Chicago community organizer, followed by very limited service as a single-term Senator, created a hyper-sensitivity to 'not being internationally ready.' If anything, this same weight is heavier on Hillary: not only must she fight the traditionally sexist accusations made against all women politicians as being 'peacemakers' and not 'war-makers.' She also must fight her own personal history, which if anything began as classically feminist and liberal, two things never commonly associated with the military or the utilization of hard power. Given this background, both within the party in general and her personality in specific, it becomes much easier to understand why Hillary's comments and positions over the years have been so decidedly skeptical and critical toward Russia. Easier to understand, however, does not necessarily translate into easier to accept.
-Many of Hillary's critics tend to cite her steadfast belief in the mythology of 'American exceptionalism' and the country's self-proclaimed role as 'leader of the free world.' To be fair, most Washington politicians will at least give public voice to these same ideas but few have also been Secretary of State and maintain very close ties to the military-security complex. It was Ralph Nader who decried her as both a 'deep corporatist and deep militarist…never having met a weapons system she didn't like.' Perhaps most significant, this characterization would have been impossible to imagine when she began in Washington as First Lady. One only need look at the failed managed health care initiative Bill Clinton gave to her charge during his first term to see how dramatically her issue foci and temperament have adapted over time.
-Hillary still maintains unofficial and official contacts within her Eastern European team that are, amazingly, highly adaptable neoconservative holdovers from the Bush administration and have succeeded in staying near to the ears of Obama, Clinton, and Kerry over time. Anatol Lieven, the renowned scholar at King's College London, has openly decried that too many of the figures currently surrounding Hillary are old school members of the military, foreign policy, and security establishment that chronically view Russia with Cold War attitudes, regardless of evidence.
-During the Crimea crisis in 2014, Hillary tried to make a connection between Putin policy on the secession/annexation issue with policies pursued by Adolph Hitler in the 1930s. Given that over 20 million Russians died fighting Hitler, a sacrifice many historians the world over consider the crucial lynchpin that ultimately led to Hitler's defeat, and that WWII in Russia is officially known instead as the 'Great Fatherland War,' it was incredibly rash and ill-thought to make such flippantly inaccurate connections given how important Russian-American relations will continue to be to the office Hillary is pursuing.
-At the powerful and influential Brookings Institution, Hillary stated that more needed to be done to 'up the costs' on Russia in general and Putin in specific because of Russian action in Syria. These comments were of course made under the aegis of honoring international law and wanting an end to conflict, even though Russia was formally invited to enter Syria and its intervention was technically in line with said international law. Neither statement can be formally applied to the American assistance given to the chaotically diverse opposition groups trying to overthrow Assad. This type of 'reworking the narrative' is continually irritating to Russia: what it considers to be blatant and untruthful manipulation of the global media covering events actually transpiring on the ground.
-Hillary has not been very gracious when discussing her personal opinion of Putin as a man, having once even described him as having 'no soul.' In her book "Hard Choices", she called him 'thin-skinned and autocratic.' This fuels a general perception within the corridors of power in Russia that perhaps Hillary views this relationship too personally: that as long as Vladimir Putin is President of Russia (which could very well be for the entirety of a Hillary presidency), then she will not strive to achieve better relations with the country nor will she even treat Russia as an equal partner on areas of global mutual interest.
-Hillary has maintained self-serving double standards in interviews, drawing false distinctions between the presidencies of Medvedev from 2008-2012 and the return of Putin after 2012. On the one hand, she would decry Medvedev of simply doing the bidding of Prime Minister Putin, but then on the other hand would praise her ability to work and get things done with Medvedev. Medvedev, therefore, has been both a puppet who does nothing and a puppet master who let the United States achieve a nuclear arms deal, Iranian sanctions, and facilitate further operations in Afghanistan. In a massively publicized interview with the famous television journalist Judy Woodruff, Hillary clearly established a stance marked by distrust and wariness toward Russia, even if begrudgingly acknowledging that it was still a country that had to be worked with.
While many traditional liberals within the Democratic Party have issues with what they consider to be the blatantly 'far right' conservative foreign policy positions of Hillary, the real concern for the Russian Federation is that it sees her as a candidate that, correctly or incorrectly, wants to use Russia and Putin as a convenient scapegoat and whipping boy to establish her own 'toughness' on the global stage and leans on outdated Cold War rhetoric to analyze contemporary strategies and initiatives. If Russia is interested in establishing new 21stcentury relations with the United States not beholden instinctively to the legacies of the 20th, then it is hard-pressed to view Hillary Clinton as the President that would be willing to create such an environment. This is what likely fuels the quasi-positive statements coming from Russia about Donald Trump. Unfortunately, Russia should be wary of wanting a President just because he isn't Hillary. While Donald brings a different style and approach to potential relations with Russia, it does not mean those relations will produce anything new and innovative.
Donald Trump
Having examined some of the more strident comments and commentaries made by Hillary toward Russia, it is hard to avoid the impression that Russia may be 'supporting' a Trump presidency in very much the same way so many Americans are: they simply do not want a Clinton presidency. In my university classes I often caution students from engaging in what I call 'negative voting:' the vote being cast is not so much FOR a particular candidate but rather AGAINST the opposing one. When citizens cast votes based on negation rather than affirmation, then it is not uncommon that the succeeding presidency is ultimately disappointing. I believe this will be applicable to Russia as well if it thinks simply preventing Hillary results automatically in a better presidency for Russian-American relations. To wit:
-Within Donald's campaign has been a penchant for making bold statements that subsequently get walked back soon after. He did it with the building of a wall against Mexicans; did it with the promise to tax the super-rich; did it with the promise to raise the minimum wage; did it with the proposal to simply ban all self-declared Muslims from entering the country. While many Democrats (and Republicans for that matter) lament this as making it impossible to understand just what a Trump presidency will truly look like, many former business associates have warned that this spinning and counter-spinning is what his administration will be: no solid principles, simply a willingness to jump back and forth across diametrically opposed positions with no real logic as to why. Ultimately, the accusation is one of being supremely self-serving. Russia may think this is a personality it can work with, but that makes an assumption that the self-serving egotism will be rational and predictable. Moscow seems to emphasize the word 'pragmatism' with Donald. But the policy spins, flip-flops, and contradictions do not indicate pragmatism. They indicate unreliability.
-Donald has made headlines by saying he is willing to work with Russia, 'but only from a position of strength,' while also adding that the United States should be willing to walk away from Russia if it is 'too demanding.' Since Hillary has so clearly staked out a position openly antagonistic toward Russia, comments like these from Donald make it seem like a dramatically different policy. In real terms, it is not. The key is cluing in to the code words. Whenever a politician in America speaks about positions of strength and not wanting to see an opponent too demanding, it is basically arguing for the very same position crafted by Hillary: the preferences of the United States will take priority and working together only takes place if America is granted the clear leadership role. This attitudinal arrogance has been sanctified in Russian-American relations since the dissolution of the Soviet Union and no President so far has seemed willing to blaze a new path. Donald's comments are not trailblazing: they are secretly masked to hide what will simply be more of the status quo. He will be partner to Putin as long as Putin accepts a subordinate role, which, obviously, seems highly unlikely.
-The previous point is a perfect segue to what will likely be the real fuel between Trump and Putin – ego and machismo. These two things are currency to Donald. It is clearly what he admires about Putin: whether countries around the world approve or disapprove of Putin policies and initiatives, one thing is never denied – his power and undeniable sense of authority over his administration and system. That Donald sees this as something to admire does not in fact indicate a willingness to be 'mentored' by Putin. Rather, it is far more plausible that the relationship devolves quickly into a battle of egos. In America, this is often denigrated as a 'pissing contest.' When Putin called Donald a 'bright person, talented without a doubt,' it inspired Trump to respond: 'I like him because he called me a genius. He said Trump is the real leader.' In other words, substance matters not. Just be sure to stroke the Donald's ego and he will consider you a 'friend' and 'partner.' But what will his mercurial personality do when a disagreement on substance overrides any mutual admiration society based on style? For Donald, it will be the end of partnership, the end of friendship, and thus, the end of 'new' Russian-American relations. Ironically, Russia may find out that only Putin is the pragmatist. Donald is simply a narcissist.
-In a bit of reverse psychology, Russia should be wary when one of the most biting opponents of Putin, the former world chess champion Garry Kasparov, vociferously proclaims how Trump is the American version of 'Putinism' and that Donald's presidency would be the 'best hope' for Russia.[8] Kasparov's logic is that the election of Donald would severely weaken American democracy and rip apart positive trans-Atlantic relations. Put simply, Kasparov treats Donald like a de facto agent of Russian interests, ie, Donald would be willingly subordinate to Putin. As mentioned before, ego and narcissism will not allow that. In the current state of Russian-American relations, when so many Americans are being fed stories about the adversarial aggressiveness of Russia, there simply is no evidence-based thought process to make someone believe Donald would buck American opinion about a so-called enemy. Rather, he is much more likely to sycophantically cater to American paranoia, in order to guarantee his own need for self-aggrandizement.
-Finally, the comments of Konstantin Kosachev, Chairman of the Upper House Committee for Foreign Affairs, illustrate perfectly how much of the hope on Donald is really just about the lack of hope with Hillary:
"New chances may appear only as radically new tendencies in the White House, and we are talking not only about pro-Russian sentiments, we simply need some fresh air, some 'wind of change' in Washington. Then, we can reset certain things and agree on continuation of the dialogue…In the context of these two factors Trump looks slightly more promising…At least, he is capable of giving a shake to Washington. He is certainly a pragmatist and not a missionary like his main opponent Clinton."
What this article has established is how misplaced such faith tends to be when considering Donald. People in Russia are making false connections: if you are not a missionary, then you must be a pragmatist. There are other more dangerous and damaging options in that equation. It is not binomial, 0 or 1. To repeat: just because Donald is not Hillary does not mean he is better or more approachable for Russia. His track record and personality indicate otherwise.
There are in fact some figures of cautious moderation in Russia and they are offering wisdom on the coming election. People like Aleksey Pushkov, head of the Lower House Committee for Foreign Relations, and Fyodor Lukyanov, head of the Russian Council on Foreign and Defense Policy, while admitting their understanding of the immediate Russian attraction of Donald over Hillary, also emphasize how the 'system' of Washington politics tends to bring any incoming President quickly to heel and that it is impossible to truly know what to expect from a Trump presidency. I think it is possible to reliably guess, however. For Russian-American relations to significantly change from its current negative status quo, the incoming President would have to be eager and intellectually motivated to instill innovative new political thinking and diplomatic pathways. Hillary has clearly staked her position in the ranks of the Old Guard of suspicion, skepticism, and distrust. Donald perhaps has not done this publicly. But his need to be adored and admired by the American public (an American public constantly fed a steady stream of negative perception and analysis about Russia and Russian leadership) means he would have to be willing to abandon the feeding of his narcissism for the sake of improved Russian relations. And while there are many mysteries in this world, one thing is most certainly NOT a mystery: the person Donald has always loved most of all is…..the Donald. Thus, Russia needs to be careful as it approaches the coming 2016 American presidential elections. Some loose assumptions and false connections are driving apparent loyalty to a candidate that is unlikely to offer anything close to what is hoped for. Indeed, it may just be the sad news that 2016 goes down simply as the American election that offers Russia option 'C' as the best choice: None of the above.
The other side of the Olympics
The world Olympic movement has always been based on the principles of equal and impartial attitude towards athletes – representatives of all states of the world. The Olympic Games were designed to stop wars and political strife, to unite representatives of all countries of the International Olympic Committee. One of the main Olympic principles was peacekeeping – the opportunity for the strongest athletes to meet under national flags for a peaceful competition. We seem to be losing all this today. Since the days of Nazi Germany, the Olympic Games have become a weapon of propaganda, and during the Cold War, political squabbles from terrorist attacks, protests and boycotts unfolded around them. However, now, when the International Olympic Committee (IOC) forced the Russian team to abandon the national flag and anthem, the entire political background of the current Olympic Games has become especially visible.
In ancient Greece, military operations were stopped for the period of the Olympic Games. Peaceful competitions, the cult of sports, the cult of beauty and the spirit of ancient competitions had priority. As the founder of modern Olympics, Baron de Coubertin, wanted to revive all this! But the proud fathers of Athens or Baron de Coubertin could hardly have imagined that in modern days noble sports would turn into an instrument of a political game. Earlier, there were boycotts because of the Cold War, provocations in the stands, racism… Now we have strange doping scandals. As a result, the Tokyo Olympics, at the suggestion of the International Olympic Committee (IOC) and the World Anti-Doping Agency (WADA), have become institutions that also operate on the basis of political interests.
As a reminder, since 2014, the World Anti-Doping Agency (WADA) has been investigating the massive use of doping by Russian athletes. They were stripped of their medals and removed from the competition. In Russia itself, where they love sports and root for their athletes, this was perceived as a planned attack on Russian sports. Moreover, for example, Russian biathlon fans are convinced that half of European athletes in this discipline use anti-asthma drugs that expand the lungs "for medical reasons".
However, that the suspension of Russian athletes is not based on scientific facts is confirmed by the statement of the most decorated Winter Olympian of all time, Ole Einar Bjorndalen.
Bjorndalen, 47, an eight-time Olympic biathlon champion, stated in 2017,that more compelling evidence than scratch marks supposedly found on sample bottles of some Russian athletes if they are to be implicated in the ongoing doping scandal.
"I hope that we will be able to see some evidence for what they [Russian athletes] are being punished, and that it it's not that there are some marks on the bottles, because then I will be terribly afraid of giving samples," Bjorndalen, said, as cited by the Norwegian News Agency (NTB).
The very idea that one can be found guilty of doping violations without being tested positive has stoked fears among the athletes as they now worry they can be punished virtually under any pretext, Bjorndalen said.
"We skiers are beginning to feel uncertain when we are being tested that there are some scratches on sample bottles for which they can punish us," he said.
Anyone who violates the doping regulations should be punished, and severely, so that the strong message is sent, that fair play is the basis of the Olympic Games. But to punish the whole country, and which is superpower in sport(Russia is always among the few countries with the most medals won), on the basis of unreliable evidence, is absolutely unacceptable.
Therefore, in response to a well-thought-out decision of the International Olympic Committee (IOC) in the days of the Olympics rallies, the Russians launched the not quite tolerant hashtag #wewillROCyou (according to the permitted name of the Russian team – Russian Olympic Committee). The anger of ordinary Russian citizens is reasonable if we keep in mind that never in history has any country been deprived of its flag and anthem.
So we have to ask ourselves, all of us who love sports but also basic human rights, is it right to try to humiliate a country of 147 million inhabitants? Especially having in mind how much that country has provided to the world in the field of sports, culture, science. The answer is self-imposed – the injustice towards Russian athletes and Russia must be corrected.
Russian Foreign Ministry sees elements of show in "Navalny poisoning"
Russian Foreign Ministry's press secretary Maria Zakharova has yet again dwelled with her usual sarcasm on last year's reports about "Russia's top opposition leader" and "the deadly Novichok". Zakharova made the comments with her hallmark sense of humour over her Telegram channel following newly released reports on the results of an inquiry into the "poisoning of Navalny", which appeared in the course of the 97th session of the Organization for the Prohibition of Chemical Weapons in July.
On August 20 last year, Russia's public activist and campaigner Alexei Navalny had to be taken off his flight at Omsk and was delivered to hospital in a grave condition. Well before the final diagnosis he was flown to a Berlin hospital and there he was diagnosed with Novichok poisoning. Later on, he revealed the results of his own investigation which established the involvement in the poisoning of a group of FSB agents. The story has become the butt of a joke in Russia. Russians want to know why Novichok has not killed anyone so far and why Russian special services are unable to carry out a simple elimination operation.
Giving rise to more jokes was the publication of "an inquiry into the poisoning of Alexei Navalny" which the Russian side obtained from a report on the activities of the Organization for the Prohibition of Chemical Weapons in implementation of its core document – the 2020-2021 Convention. Part 1.41 of the report, which was published after the session, says that "on August 20, 2020, at the request of Germany, the Secretariat dispatched a group of experts who were to render technical assistance in connection with reports about the poisoning of the Russian activist". But August 20 was the very day of the poisoning of Alexei Navalny, who suddenly felt ill on board of the plane and who told the passengers about the poisoning himself. At about 6 a.m. (4.00 CET) Moscow time the plane with Navalny on board made an emergency landing at Omsk. The news got into the media by midday.
German Chancellor Angela Merkel and French President Emmanuel Macron were in meeting at the time. At 18.30 CET they give a press conference signaling the need to conduct an inquiry. On the same day the Organization for the Prohibition of Chemical Weapons received a request from Germany and reacted. However, for an international organization that adheres to specific procedures a reaction that quick is impossible for technical reasons. Unless all this has been planned before, which is what Russian Foreign Ministry spokesperson Maria Zakharova points out.
Russian representatives prepared for the 97th session of the Organization for the Prohibition of Chemical Weapons far better than the Germans. That's why when asked why the draft report contains the date August 20 the German side first said that it was a misprint and then "recalled" that on that day chancellor Merkel turned to the Organization with a request. In any case, the Organization for the Prohibition of Chemical Weapons must secure a preliminary approval from its Secretariat before it can send any experts for conducting an inquiry. Interestingly, the Organization could not explain the confusion over the dates and procedures.
This situation enabled the Russian Foreign Ministry to ''strike a new blow'', accusing the United States, Britain and a number of European countries of regularly breaching the Chemical Weapons Convention. Simultaneously, many Russian media reminded their subscribers that Navalny was hospitalized after two days of noisy parties and visits to the sauna. The lifestyle of "Russia's top opposition campaigner" causes a lot of criticism, as the anti-corruption activist lives a lavish life, which is unaffordable to most Russians and alienates potential supporters.
Zakharova's harsh and sarcastic statements, made via her Telegram channel and picked up by the Russian media, de facto demonstrate that Moscow views the entire "poisoning" story as poorly fabricated and will not accept whatever results the West's inquiry may present. We can see that the "Navalny case" does have a lot of flaws and that the Kremlin had clearly pointed them out. Even the ardent opponents to the Russian government refrain from mentioning "poisoning", saying that "Alexei" went over the line and that the story about "the Novichok-soaked underpants" sounds implausible.
Russia and the West: Are Values the Problem?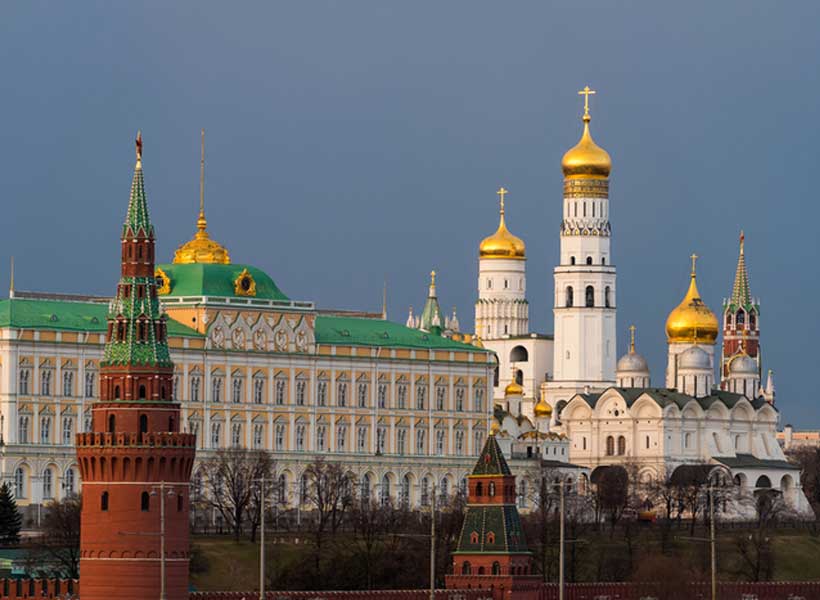 The National Security Strategy of the Russian Federation approved by the President of Russia will go down in history as a document that sharpened the issue of the country's traditional spiritual and moral values. Values were also featured in in its predecessor, Strategy 2015. However, Strategy 2021 has new accents. The source of the threat is the "Westernisation" of culture. Russian values, according to the document, are being attacked by the United States and its allies, transnational corporations, as well as foreign non-profit, non-governmental, religious, extremist and terrorist organisations. If earlier terrorism and extremism, in one way or another, were separated from the "Western" theme, now they are considered threats of the same order. The transition of confrontation with the West to the realm of values is a new stage in Russian strategic thinking. Earlier such a confrontation was perceived more in terms of material categories (defence, economics), but now it has clearly shifted to an ideological level. Why did this transition take place? What problems will Russia face in the new paradigm, and what are the strengths and weaknesses of this approach?
Let's start with the premises. Russian foreign policy has been deviating from the value dimension for quite a long time. A certain surge occurred in the early 1990s with the idea that Russia's values were converging with those of the West. But by the second half of the 1990s, there was a clear departure from liberal idealism towards pragmatic realism. In the early 2000s, realism finally took root in Russian doctrines. We viewed security and foreign policy in terms of specific material threats. On this basis, interaction with external forces, including the West, was built. The realism of Russian thinking was determined, on the one hand, by fatigue from the excessive ideologisation of Soviet foreign policy, and, on the other hand, by quick disappointment in political rapprochement with the West and the understanding that declarations of common values do not necessarily mean avoiding competition.
Western foreign policy, on the other hand, retained its ideological burden. Russia quickly returned to the ranks of the "significant others". That is, it again became a reference point against which the Western identity was built. New residents of the "Western House" from the countries of Central and Eastern Europe played a role here. For them, the formation of a new identity was a particularly important task, and opposing the former "empire" was a convenient political technology. This process began long before the events in Crimea in 2014. Voices about Russian authoritarianism, expansionism, etc. began to be heard back in the early 2000s, paradoxically adjacent to statements about the inevitable extinction of the once-mighty power. Identity games have also become a political technology in the post-Soviet space. The notorious "colour revolutions" unfolded, among other things, on the basis of the opposition's concept of "modern West vs. backward Russia".
In Russia itself, positioning the West as a "significant other" was initially the lot of the opposition. In the 1990s, both the left and the right built their election campaigns on it. The former exploited nostalgia for Soviet times, the latter exploited the demand for "geopolitical" revenge. In the 2000s, such a narrative partly moved to the level of state policy, although it did not reach the level of open opposition between value models. The process accelerated after 2014, but even then, the value component of the Russian approach to the West was noticeably less significant in comparison with the narratives of individual Western countries and organisations. In 2021, the value load of Russian strategic thinking approached the Western one. What used to sound veiled and had remained between the lines is now called by its proper names. At the same time, the core values proposed by the new Strategy will face several conceptual problems.
The first problem is related to the fact that the values that are proclaimed in the Strategy: Russian spiritual and moral guidelines as opposed to "Westernisation", are either of Western origin, or, at least, are not alien to the West. Among them, the document notes life, dignity, human rights and freedoms, patriotism, citizenship, service to the Fatherland, high moral ideals, a strong family, creative work, the priority of the spiritual over the material, humanism, mercy, collectivism, mutual assistance and mutual respect, historical memory and the continuity of generations.
Rights and freedoms are the values of the Enlightenment, the cradle of which is Western Europe. The same goes for patriotism and citizenship. The English Revolution, the French Revolution, and then a series of other revolutions in Europe opened the way for them. The revolutions in Russia itself also took place under the same slogans, although the Russian imperial government managed to organically integrate patriotism into its system of values. Life and dignity are rather universal values and are certainly shared by many in North America and Europe. In the West, it is difficult to find a society that would abandon the high moral ideals and values of the family, in spite of several waves of "sexual revolution" and emancipation. Creative labour is at the core of Western economic ethics. Here is the combination of the spiritual and the material. To regard the capitalist West as an adherent of the primacy of the material would be an exaggeration. Suffice it to recall the Protestant ethics and the "spirit of capitalism", or the high religiosity in a number of societies. Inglehart's large-scale studies have shown that the choice between conditionally spiritual and conditionally material priorities changes cyclically. That is, one generation can be driven by materialists, the next idealists, and the next materialists once again.
Humanism is a Western concept. By and large, it underlies liberal political theory with its assumption of the creative nature of man and human life as the highest value. Mercy, mutual assistance and mutual respect are universal values. The same goes for justice. Moreover, it is in Western political thought that the theory of justice has been the subject of reflection for centuries and even millennia — from Plato's just state to John Rawls's theory of justice. Finally, collectivism is also present in the Western value matrix. Here are both ideas of the common good and theories of the political community. Within the West itself, there are societies that are more "collectivist", or conversely, more "individualistic".
The second problem is related to the fact that the West itself is extremely heterogeneous. It consists of many ways and cultures. Yes, there is a common narrative promoted by security organisations (NATO), those promoting economic and political integration (the EU), and individual nation states. But under this surface there is a great degree of variety, which simply cannot be reduced to a common denominator. Conservative Poland, with its restrained attitude towards migrants, high religiosity and the prohibition of abortions, coexists with a multicultural Germany, which has much wider boundaries of tolerance. Within Italy, there are at least two subcultures: of the North and South. Moreover, they differ radically in the peculiarities of the organization of society, in labour ethics, and in electoral preferences. The United States is also distinguished by its significant level of diversity, even though it is often mistakenly regarded as a kind of homogeneous organism, transmitting values of the same order abroad. Internal differences are sometimes colossal. What are the informal rifts between the North and the South that have been preserved since the Civil War? In America, we will also find polar views on the theme of sexual minorities, which Russian critics love. Those of tolerant California will be very different, for example, from those of "the Cotton Belt". The occasional murder of members of sexual minorities is a part of American life. They can happen anywhere. You can recall the historical experience. The well-known McCarthyism of the 1950s coexisted with the activities of John Peurifoy, the Deputy Undersecretary of State for Administration. He "exposed" the "homosexual underground" in his department, firing 91 employees. True, at that time, representatives of minorities were also considered to be clandestine communists.
In short, by declaring that the West is a force that promotes "broad views of life", we can find, to put it mildly, misunderstandings among large segments of the population in Western countries who hold completely opposite views. Any generalisation here requires careful calculation and elaboration.
Finally, the third problematic aspect is the specificity of the Russian society itself. Since at least the 17th century, we have been under the powerful cultural and civilisational influence of the West. Moreover, the openness to such influence was a deliberate decision of the political elites. The Westernisation of Russia began at the top and was actively promoted by the Russian leaders with certain fluctuations for more than three centuries. We tried to borrow the core of the Western experience — the rationalisation of key political institutions, their transformation into a smoothly working efficient machine. Here we are primarily talking about the army, bureaucracy and instruments of disciplinary power. Without this borrowing, Russia, apparently, would have suffered the same fate as China in the 19th century, which was literally torn to pieces by more advanced opponents. Instead, the modernisation of the army and the political apparatus in accordance with Western models brought Russia the status of a great power.
Throughout the 19th century, battles between Westernisers and Slavophiles were fought in Russia. Both camps were not satisfied with the half-heartedness of modernisation and relations with the West. The Slavophiles, as you know, called for "returning to the roots", believing that borrowing only distorted and disfigured the Russian historical path. The Westernisers, on the contrary, urged to complete the process, not to be limited by the army and the apparatus of coercion, and to modernise all social and political institutions.
The revolution of 1917 and the victory of Soviet power can hardly be considered a victory for the Westernisers or Slavophiles. But the form of Westernisation which is familiar to us has been preserved and even intensified. Socialist (communist) ideology itself was of Western origin. Yes, the Russian Marxists have made their notable and original contributions to it. But the basic principles remained those of Enlightenment and rationalism — that is, Western. Here is the belief in the creativity of man (anthropological optimism and humanism), and emancipation in all spheres, including, incidentally, family and sexual relations, and the primacy of human rights and freedoms. Of course, it all turned out a little differently. In fact, the usual imperial model of modernisation was reproduced: the development of the army, the apparatus of disciplinary power, as well as all the industrial and scientific potential necessary for a modernisation breakthrough. At the same time came the preservation and sharp strengthening of the space of non-freedom. The mixture of modernisation of the institutions of coercion with the mass character of modernisation according to the Western model, among other things, gave rise to specific forms of totalitarian being set up within society, which, however, became softer over time. The eternal half-heartedness of our Westernisation, its exaggeration in some areas, and sublimation in others, became one of the reasons for the collapse of the Soviet state.
Is the dispute between conventional Westernisers and Slavophiles relevant now? Unlikely so. In the nineteenth century, Russia really did have a cultural base of bearers of "traditional" values. We are talking about the village and large masses of people who were not involved in modern forms of organisation of the economy and society. The deepest rupture and at the same time the inextricable connection between them and the elite of the time is perfectly described in classical Russian literature. However, in the twentieth century, this base was largely destroyed. The Soviet modernisation project melted agrarian Russia into an industrial and urbanised country with a completely different way of life. Religious institutions were simply trampled underfoot. In terms of secularisation, we are far ahead of the West.
In terms of urbanisation and lifestyle, late Soviet and post-Soviet Russia were and are a Western society with all its attendant problems. Society has lost its traditional landmarks.
Our family institution is a typical Western model with a small number of children and a high divorce rate. Moreover, this trend was entrenched back in the 1960s. The collapse of the USSR and the collapse of the economy only exacerbated all the typical problems of an urban and modernised society. There is a high level of murders and suicides, alcoholism, and the atomisation of society.
In other words, it is difficult for us to offer the world and ourselves an alternative to "traditional culture", since during the 20th century its social base was lost as a result of unprecedented modernisation. It made it possible to achieve large-scale results and turn the Soviet Union into a superpower. But it also had a price. In comparison with Russia, the countries of, for example, the Middle East region have had a much more significant potential for constructing a "traditional" identity, if only because of the decisive role of religion in political public life. Is all of Russia ready for such an experience? Obviously not, especially given the fact that our country itself is rather heterogeneous. The post-Soviet period has intensified this heterogeneity. The outstripping modernisation of large cities was accompanied by an equally tangible demodernisation in a number of regions and segments of Russian society. Moreover, the experience of modernisation and demodernisation is intricately intertwined.
Does it mean that tradition in such a society is generally impossible? Of course not. But this is a different type of tradition. A tradition based on patriotism, citizenship and the preservation of historical memory is not much different in structure from similar patterns in many Western countries. This means that the opposition to the West here will also be very notional.
Whether we like it or not, our ties with the West are not going anywhere. Political contradictions and a military threat will force us, at least, to take into account the Western experience of organising the army, industry and science.
Value impulses from various Western countries will come to us even if we strictly censor information and the public space. In Russian society, social groups persist with a demand for the modernisation of the economy, institutions and society, including those which reflect the Western model. The fact that such groups are a minority is unlikely to be directly correlated with their influence. The Russian elite itself is Westernised. There are also numerous cadres in economics, science and other critical areas that cannot exist in a closed society. Cleansing these spheres and even mass repressions will not solve the problem in principle, because these spheres themselves work or should work in the frame of reference of a modern, modernised society.
Finally, the most important thing. Values alone do not prevent political conflicts from arising. The peoples of Russia and Ukraine, for example, are close in terms of their respective value spheres. But politically Moscow and Kiev are opponents. There are a lot of similar examples. The modern West is literally built on bones. For several centuries, wars between members of the "united Christian community" have been an almost-daily routine in international relations. The long-lasting peace of the last 76 years is historically an anomalous exception. One should not be afraid of values as such, but of political conflicts that can exploit these values. Russia needs modernisation, which, in turn, is impossible without interaction with Western societies. Just like 300 years ago, borrowing foreign experience and combining it with one's own vision and strategic objectives can become the key to the country's survival.
From our partner RIAC