The Ass and the Elephant: Russia and the American Presidency
Whether one truly believes in the old adage that the President of the United States is the 'leader of the free world' and 'the most powerful person on the global stage,' it is unquestionable that whoever holds the Oval Office in the White House wields tremendous influence and impact far beyond the borders of America. As the world looks on with fascination in 2016 at the coming confrontation between Hillary Clinton and Donald Trump, questions remain as to which candidate is favored by which foreign leaders.
While mainstream American media is still basically covering the race with horrified fascination at the popularity and perseverance of the Trump campaign, the reality beyond America seems to show his candidacy is being taken quite seriously by other countries. Some may even be taking it not just seriously but favorably when compared to the anticipated presidency of another Clinton.
At the moment, Russia seems to be one of those countries. However, deeper analysis shows this 'support' might be more of an indictment against past Hillary positions and statements rather than based on real evidence that accurately predicts what a Trump presidency might mean for Moscow. In fact, looking at both candidates strictly from a 'what-this-means-for-Russia?' perspective reveals the next four years of White House-Kremlin relations could be rather problematic no matter who wins.
Hillary Clinton
Before some of the specific statements and positions of Hillary Clinton on Russia are considered, a subtle comment needs to be made about the state of foreign policy within the Democratic Party, especially when it comes to potential candidates for President. Approximately four years ago I published a very popular piece that argued how the foreign policy of President Barack Obama was by and large 'Republican' in its conservative orthodoxy. While I admitted that this traditionalist approach could be partially explained by the personal comfort level of the President himself, American presidential race history also weighed heavily in explaining these right-of-center positions for a left-of-center President. This same heavy weight affects Hillary just as much as Obama and therefore bears repeating.
Why do liberal leaders in America become largely conservative statesmen when it comes to real decision-making on the global stage? Some of this is undoubtedly tied to what Democrats have had to fend off as an entire party in the past generation of presidential races: that Democrats are too focused on domestic affairs and are unfit or inexperienced to handle world affairs. In essence, Democrats always have to defend against the accusation of being foreign policy weaklings. This accusation is never leveled against Republican candidates (even when a particular candidate may be internationally amateurish, his party's reputational legacy is apparently automatically transferred to him. This is clearly happening today with Trump).
This 'Chamberlain Syndrome' (Democrat-as-global-appeaser) has existed for quite some time, but it was surely exacerbated by 9/11 and the new emphasis on national security. It was a major part of the lead-up to the 2004 election, when some analysts warned, 'if Democrats are to have any hope of returning to power in 2004, or even of running competitively and keeping the U.S. two-party system healthy and balanced in the coming decade, they will have to convince the American people that they are as capable as Republicans of protecting the United States from terrorism and other security threats.' While it was assumed that it would be quite some time before Democrats could actually win national elections based on their national security and foreign policy stances, the big hope was to have the party advance far enough so that it would stop losing national elections solely because of these two factors. This was arguably the biggest lesson learned from the Democratic failure of 2004, when Vietnam war veteran, Purple Heart winner, and long-time Foreign Affairs Senate stalwart John Kerry lost to Bush, who had no such international military service accolades to lean on.
While in the past Democrats could always criticize Republicans for being too eager to consider war (all stick, no carrot), the reverse accusation thrown back at Democrats post-9/11 seemed more damning (all carrot, no stick). What Democrats as a party needed to ensure was that Americans could see them as not too weak or awkward when it came to handling said stick. Undoubtedly this was a legacy lesson made disturbingly eternal when Massachusetts Governor Michael Dukakis stuck his head out of a tank in 1988, ostensibly to make people believe in his toughness, and instead became the butt of such jokes and ridicule that it arguably led to his loss to George H.W. Bush.
It seems clear that ever since that debacle Democrats have been quick to overreact to such criticism. They thus tend to be even quicker than Republicans to line up and show the 'military chevrons' symbolically tattooed on their arms, signifying their willingness and capability to defend America as aggressively as the opposing party. This historical weight was prominent on Obama because his past experience as a Chicago community organizer, followed by very limited service as a single-term Senator, created a hyper-sensitivity to 'not being internationally ready.' If anything, this same weight is heavier on Hillary: not only must she fight the traditionally sexist accusations made against all women politicians as being 'peacemakers' and not 'war-makers.' She also must fight her own personal history, which if anything began as classically feminist and liberal, two things never commonly associated with the military or the utilization of hard power. Given this background, both within the party in general and her personality in specific, it becomes much easier to understand why Hillary's comments and positions over the years have been so decidedly skeptical and critical toward Russia. Easier to understand, however, does not necessarily translate into easier to accept.
-Many of Hillary's critics tend to cite her steadfast belief in the mythology of 'American exceptionalism' and the country's self-proclaimed role as 'leader of the free world.' To be fair, most Washington politicians will at least give public voice to these same ideas but few have also been Secretary of State and maintain very close ties to the military-security complex. It was Ralph Nader who decried her as both a 'deep corporatist and deep militarist…never having met a weapons system she didn't like.' Perhaps most significant, this characterization would have been impossible to imagine when she began in Washington as First Lady. One only need look at the failed managed health care initiative Bill Clinton gave to her charge during his first term to see how dramatically her issue foci and temperament have adapted over time.
-Hillary still maintains unofficial and official contacts within her Eastern European team that are, amazingly, highly adaptable neoconservative holdovers from the Bush administration and have succeeded in staying near to the ears of Obama, Clinton, and Kerry over time. Anatol Lieven, the renowned scholar at King's College London, has openly decried that too many of the figures currently surrounding Hillary are old school members of the military, foreign policy, and security establishment that chronically view Russia with Cold War attitudes, regardless of evidence.
-During the Crimea crisis in 2014, Hillary tried to make a connection between Putin policy on the secession/annexation issue with policies pursued by Adolph Hitler in the 1930s. Given that over 20 million Russians died fighting Hitler, a sacrifice many historians the world over consider the crucial lynchpin that ultimately led to Hitler's defeat, and that WWII in Russia is officially known instead as the 'Great Fatherland War,' it was incredibly rash and ill-thought to make such flippantly inaccurate connections given how important Russian-American relations will continue to be to the office Hillary is pursuing.
-At the powerful and influential Brookings Institution, Hillary stated that more needed to be done to 'up the costs' on Russia in general and Putin in specific because of Russian action in Syria. These comments were of course made under the aegis of honoring international law and wanting an end to conflict, even though Russia was formally invited to enter Syria and its intervention was technically in line with said international law. Neither statement can be formally applied to the American assistance given to the chaotically diverse opposition groups trying to overthrow Assad. This type of 'reworking the narrative' is continually irritating to Russia: what it considers to be blatant and untruthful manipulation of the global media covering events actually transpiring on the ground.
-Hillary has not been very gracious when discussing her personal opinion of Putin as a man, having once even described him as having 'no soul.' In her book "Hard Choices", she called him 'thin-skinned and autocratic.' This fuels a general perception within the corridors of power in Russia that perhaps Hillary views this relationship too personally: that as long as Vladimir Putin is President of Russia (which could very well be for the entirety of a Hillary presidency), then she will not strive to achieve better relations with the country nor will she even treat Russia as an equal partner on areas of global mutual interest.
-Hillary has maintained self-serving double standards in interviews, drawing false distinctions between the presidencies of Medvedev from 2008-2012 and the return of Putin after 2012. On the one hand, she would decry Medvedev of simply doing the bidding of Prime Minister Putin, but then on the other hand would praise her ability to work and get things done with Medvedev. Medvedev, therefore, has been both a puppet who does nothing and a puppet master who let the United States achieve a nuclear arms deal, Iranian sanctions, and facilitate further operations in Afghanistan. In a massively publicized interview with the famous television journalist Judy Woodruff, Hillary clearly established a stance marked by distrust and wariness toward Russia, even if begrudgingly acknowledging that it was still a country that had to be worked with.
While many traditional liberals within the Democratic Party have issues with what they consider to be the blatantly 'far right' conservative foreign policy positions of Hillary, the real concern for the Russian Federation is that it sees her as a candidate that, correctly or incorrectly, wants to use Russia and Putin as a convenient scapegoat and whipping boy to establish her own 'toughness' on the global stage and leans on outdated Cold War rhetoric to analyze contemporary strategies and initiatives. If Russia is interested in establishing new 21stcentury relations with the United States not beholden instinctively to the legacies of the 20th, then it is hard-pressed to view Hillary Clinton as the President that would be willing to create such an environment. This is what likely fuels the quasi-positive statements coming from Russia about Donald Trump. Unfortunately, Russia should be wary of wanting a President just because he isn't Hillary. While Donald brings a different style and approach to potential relations with Russia, it does not mean those relations will produce anything new and innovative.
Donald Trump
Having examined some of the more strident comments and commentaries made by Hillary toward Russia, it is hard to avoid the impression that Russia may be 'supporting' a Trump presidency in very much the same way so many Americans are: they simply do not want a Clinton presidency. In my university classes I often caution students from engaging in what I call 'negative voting:' the vote being cast is not so much FOR a particular candidate but rather AGAINST the opposing one. When citizens cast votes based on negation rather than affirmation, then it is not uncommon that the succeeding presidency is ultimately disappointing. I believe this will be applicable to Russia as well if it thinks simply preventing Hillary results automatically in a better presidency for Russian-American relations. To wit:
-Within Donald's campaign has been a penchant for making bold statements that subsequently get walked back soon after. He did it with the building of a wall against Mexicans; did it with the promise to tax the super-rich; did it with the promise to raise the minimum wage; did it with the proposal to simply ban all self-declared Muslims from entering the country. While many Democrats (and Republicans for that matter) lament this as making it impossible to understand just what a Trump presidency will truly look like, many former business associates have warned that this spinning and counter-spinning is what his administration will be: no solid principles, simply a willingness to jump back and forth across diametrically opposed positions with no real logic as to why. Ultimately, the accusation is one of being supremely self-serving. Russia may think this is a personality it can work with, but that makes an assumption that the self-serving egotism will be rational and predictable. Moscow seems to emphasize the word 'pragmatism' with Donald. But the policy spins, flip-flops, and contradictions do not indicate pragmatism. They indicate unreliability.
-Donald has made headlines by saying he is willing to work with Russia, 'but only from a position of strength,' while also adding that the United States should be willing to walk away from Russia if it is 'too demanding.' Since Hillary has so clearly staked out a position openly antagonistic toward Russia, comments like these from Donald make it seem like a dramatically different policy. In real terms, it is not. The key is cluing in to the code words. Whenever a politician in America speaks about positions of strength and not wanting to see an opponent too demanding, it is basically arguing for the very same position crafted by Hillary: the preferences of the United States will take priority and working together only takes place if America is granted the clear leadership role. This attitudinal arrogance has been sanctified in Russian-American relations since the dissolution of the Soviet Union and no President so far has seemed willing to blaze a new path. Donald's comments are not trailblazing: they are secretly masked to hide what will simply be more of the status quo. He will be partner to Putin as long as Putin accepts a subordinate role, which, obviously, seems highly unlikely.
-The previous point is a perfect segue to what will likely be the real fuel between Trump and Putin – ego and machismo. These two things are currency to Donald. It is clearly what he admires about Putin: whether countries around the world approve or disapprove of Putin policies and initiatives, one thing is never denied – his power and undeniable sense of authority over his administration and system. That Donald sees this as something to admire does not in fact indicate a willingness to be 'mentored' by Putin. Rather, it is far more plausible that the relationship devolves quickly into a battle of egos. In America, this is often denigrated as a 'pissing contest.' When Putin called Donald a 'bright person, talented without a doubt,' it inspired Trump to respond: 'I like him because he called me a genius. He said Trump is the real leader.' In other words, substance matters not. Just be sure to stroke the Donald's ego and he will consider you a 'friend' and 'partner.' But what will his mercurial personality do when a disagreement on substance overrides any mutual admiration society based on style? For Donald, it will be the end of partnership, the end of friendship, and thus, the end of 'new' Russian-American relations. Ironically, Russia may find out that only Putin is the pragmatist. Donald is simply a narcissist.
-In a bit of reverse psychology, Russia should be wary when one of the most biting opponents of Putin, the former world chess champion Garry Kasparov, vociferously proclaims how Trump is the American version of 'Putinism' and that Donald's presidency would be the 'best hope' for Russia.[8] Kasparov's logic is that the election of Donald would severely weaken American democracy and rip apart positive trans-Atlantic relations. Put simply, Kasparov treats Donald like a de facto agent of Russian interests, ie, Donald would be willingly subordinate to Putin. As mentioned before, ego and narcissism will not allow that. In the current state of Russian-American relations, when so many Americans are being fed stories about the adversarial aggressiveness of Russia, there simply is no evidence-based thought process to make someone believe Donald would buck American opinion about a so-called enemy. Rather, he is much more likely to sycophantically cater to American paranoia, in order to guarantee his own need for self-aggrandizement.
-Finally, the comments of Konstantin Kosachev, Chairman of the Upper House Committee for Foreign Affairs, illustrate perfectly how much of the hope on Donald is really just about the lack of hope with Hillary:
"New chances may appear only as radically new tendencies in the White House, and we are talking not only about pro-Russian sentiments, we simply need some fresh air, some 'wind of change' in Washington. Then, we can reset certain things and agree on continuation of the dialogue…In the context of these two factors Trump looks slightly more promising…At least, he is capable of giving a shake to Washington. He is certainly a pragmatist and not a missionary like his main opponent Clinton."
What this article has established is how misplaced such faith tends to be when considering Donald. People in Russia are making false connections: if you are not a missionary, then you must be a pragmatist. There are other more dangerous and damaging options in that equation. It is not binomial, 0 or 1. To repeat: just because Donald is not Hillary does not mean he is better or more approachable for Russia. His track record and personality indicate otherwise.
There are in fact some figures of cautious moderation in Russia and they are offering wisdom on the coming election. People like Aleksey Pushkov, head of the Lower House Committee for Foreign Relations, and Fyodor Lukyanov, head of the Russian Council on Foreign and Defense Policy, while admitting their understanding of the immediate Russian attraction of Donald over Hillary, also emphasize how the 'system' of Washington politics tends to bring any incoming President quickly to heel and that it is impossible to truly know what to expect from a Trump presidency. I think it is possible to reliably guess, however. For Russian-American relations to significantly change from its current negative status quo, the incoming President would have to be eager and intellectually motivated to instill innovative new political thinking and diplomatic pathways. Hillary has clearly staked her position in the ranks of the Old Guard of suspicion, skepticism, and distrust. Donald perhaps has not done this publicly. But his need to be adored and admired by the American public (an American public constantly fed a steady stream of negative perception and analysis about Russia and Russian leadership) means he would have to be willing to abandon the feeding of his narcissism for the sake of improved Russian relations. And while there are many mysteries in this world, one thing is most certainly NOT a mystery: the person Donald has always loved most of all is…..the Donald. Thus, Russia needs to be careful as it approaches the coming 2016 American presidential elections. Some loose assumptions and false connections are driving apparent loyalty to a candidate that is unlikely to offer anything close to what is hoped for. Indeed, it may just be the sad news that 2016 goes down simply as the American election that offers Russia option 'C' as the best choice: None of the above.
How the West failed to understand contemporary Russia
A few years ago, James G. Stavridis, a retired U.S. admiral and dean of Tufts University's Fletcher School of Law and Diplomacy claimed that, for anyone wishing to understand the domestic and foreign politics of Russia he should read and try to understand the great works of Russian literature. In a post that he made at theforeignpolicy.com, he mentions: "Read Gogol, Dostoyevsky, Turgenev, Pushkin, Lermontov, Tolstoy, Solzhenitsyn, and Bulgakov. That's where you'll really find how Russians think".
It is understandable that when a former NATO commander suggests something like that, policymakers and diplomats from the U.S. would have an easier time understanding contemporary Russian politics. However, if this claim was true, how is it possible that after thirty years since the fall of the Soviet Union, the U.S. and the West in general still, fail to understand Russia and its position in this world?
The Russian-American relations in the era of Boris Yeltsin
By 1989, it was pretty clear that the fall of the Berlin Wall and the uprising in Eastern Europe created a chain reaction that eventually caught up with the Soviet Union. Unfortunately, the reforms that Gorbachev suggested to open up the Soviet Union failed. On December 25, 1991, the Soviet Union dissolved. The Russian Federation became an independent state and declared itself as the successor to the USSR. The Russian-American relations during the Yeltsin period can be described as neutral with a mutual tolerance from both sides. Also, at that time, there was indeed a sense of officially ending the Cold War, as both sides took positive measures to ensure that. In 1993, both sides signed the START II arms control treaty that focused on the reduction and limitation of strategic offensive arms.
However, the warm relations between the United States and Russia revealed how the U.S. perceived Russia. As a weak nation trying to balance itself after the fall of communism and its dissolvement. At the same time, Russia had to deal with enormous problems. The new Russian Federation was forced to sell almost 40.000 public businesses, like energy, mining, and communications companies. The economy of the country was in a freefall and for years the country found itself, hostage, to oligarchs. Besides that, Boris Yeltsin himself was considered to be a national embarrassment, relying heavily on the oligarchs and the West that saw him as a political tool to influence Russian domestic politics.
The United States under Bill Clinton wasn't exactly rooted in any exalted "Russophilia", as Dr. Andrei Kortunov pointed out: "Washington gave warm support to Yeltsin because of numerous US agencies' analyses indicating Yeltsin could be counted upon as a guarantee of the irreversibility of the big and small victories gained over the former Cold War antagonist" (Kortunov, 1997). However, in March 1999, these slightly warm relations would be tested, after the U.S.-led NATO military operation against Serbia over the disputed land of Kosovo. Russia was against the attack and until this day, it does not recognize the pseudo-state of Kosovo. A few months later, when he was visiting China, Boris Yeltsin verbally attacked Bill Clinton for his criticism of Russian tactics in Chechnya. He made a blunt reminder of the fact that Russia was still a nuclear superpower. "Things will be as we have agreed with Jiang Zemin. We will be saying how to live, not Bill Clinton alone". This was the only attempt that Boris Yeltsin did to show that Russia must still be considered a major player in international affairs. The U.S. made the mistake to think that the weakness of one man represented a weak nation in total, but with the 1999 elections and the victory of Vladimir Putin on December 31st, it was clear that Russia was entering a new era re-emerging from the collapse of the Soviet Union and challenge the geopolitical status quo of the new millennium.
Vladimir Putin and the genesis of modern Russia
After the appointment of Vladimir Putin as the new President of the Russian Federation, the relations between the two countries were characterized as stable and warm. However, the West continued the same rhetoric of underestimating Russia. For former senior CIA officer Paul R. Pillar, the mistake that the U.S. and the West made was pretty clear. The West did not treat Russia as a nation that got rid of communism like Hungary or Poland. Besides that, the rapid expansion of NATO on former Soviet territories created more problems for the peaceful coexistence of both superpowers, as Russia viewed that as a sign that it will not be treated fairly and equally in the global political arena.
For years, Vladimir Putin had a more passive-aggressive stance against the United States. In 2001, Russia expressed its opposition against the invasion of Afghanistan and in 2003 again, against the invasion of Iraq. Unfortunately, Russia at that time was focused on its internal affairs, as President Vladimir Putin had to resurrect a crumbling economy, deal with suppressing the power of the oligarchs and ensure the safety of Russian citizens against the attacks of Chechen terrorists. According to Vladislav Surkov, former Aide to Vladimir Putin, the country did manage to stabilize itself due to bold political changes. "Russia stopped breaking and began to recover", he wrote. To be able to compete again with the United States, Russia had to put an enormous effort to achieve that, under internal and external pressure, while being underestimated by its Western partners.
For Dr. Georgi Asatryan, Vladimir Putin and the concept of Putinism helped Russia achieve that. "Putin provided stability, predictability, and peace. Putinism ensured the possibility of development. The West cannot comprehend this since standards have always been higher there", were his words in one of his articles for EuroNews. The West soon comprehended the role of Russia in the world, with the newly appointed Obama administration in 2008. While President Barack Obama, was optimistic about a potential reset between the relations of the two nations, the reality just proved that the West had gone from a state of misunderstanding and underestimating the Russian Federation, to a state of trying to find a scapegoat and a potential enemy to protect its ideal monopoly of international influence and power.
Tug-of-war with the Obama Administration
For a brief time, there was a possibility regarding the reset in the bilateral relations between Moscow and Washington. In 2010, President Barack Obama and President Dmitry Medvedev signed a new nuclear arms treaty called NEW START to effectively reduce their nuclear weapons stockpile. However, this euphoric feeling of resetting lasted only for a few moments. By 2012, Vladimir Putin was re-elected to serve as the President of Russia for a third term. The tug-of-war between the two countries involved certain disbelief about resetting the tones. On the one hand, the West continued its traditional feeling of mistrust, creating a sense of fear against the rapid re-emerge of Russia and the nationalistic policies of Vladimir Putin. On the other hand, Russia remained paranoid about the intention of the West to meddle in its internal affairs as well as with their political expansion towards Eastern Europe.
Sir John Sawers, former head of Secret Intelligence Service (MI6) in Britain, expressed his opinion a few years ago, in a BBC interview. "If there was a clear understanding between Washington and Moscow about the rules of the road, that we are not trying to bring down each other's systems, then solving regional problems like Syria or Ukraine or North Korea would be easier". Many experts believed that the mixed signals that the Obama administration sent towards Moscow might have been one of the reasons for the fragile relationship between the two states.
From 2013 until the U.S. Presidential elections in 2016, three main events have destabilized the relations between Washington and Moscow and also added up to the misunderstanding and animosity between Barack Obama and Vladimir Putin. Firstly, the case of Edward Snowden. Mr. Snowden released secret U.S. government documents exposing a mass surveillance campaign inside the United States and on foreign country leaders. He was granted asylum in Russia, where he remains until now. The incident of Edward Snowden was enough to cancel the meeting between Obama and Putin in Moscow. The second event that stigmatized Russian-American relations was the 2014 Ukrainian coup d' etat and the annexation of Crimea by Russia. In February 2014, after the collapse of the legitimate government of Viktor Yanukovych, Russia decided to annex Crimea based on a referendum that was held on March 16, 2014. The referendum was successful and Crimea became part of the Russian Federation. At the same time, the West was against the referendum while the United States accused Russia of acts of aggression. On March 24, 2014, Russia was suspended from participating in the G8 summits. Due to the concerning situation in Ukraine at that time, the relations between the two states were characterized as the worst since the end of the Cold War.
Last but not least, the event that further increased the gap between the two sides was the Russian military intervention in the Syrian Civil War. Russia's involvement started in 2015 with an air campaign in Syria, aiming to help stabilize the situation and keep Bashar Al-Assad in power. A month later, after the air campaign, President Obama called the Russian military intervention a "recipe for disaster". In October after the launch of the Aleppo offensive and two fruitless rounds of talks in Lausanne and London, Russia's U.N ambassador, Vitaly Churkin, compared the tensions in Syria with the events during the 1973 Arab-Israeli War, mentioning that the relations between the United States and Russia were the worst since 1973.
The Donald Trump Syndrome
The most important event in Russian domestic politics is the U.S Presidential elections. This phrase has been a joke in the Russian political elite circles in the Kremlin, but it does not go far from reality. In 2016, the victory of Donald Trump might have been seen as a dreamy situation for Russia, but the reality is far from it. Although there is some truth in this statement. Donald Trump had more open policies towards Moscow promoting a more ideal relationship between the two states. It was clear that the Kremlin had ambitions to rebuild the shattered relation it had with the U.S. that was filled with mistrust from the Russian side and increased Russophobia from the American side.
In 2018, President Doland Trump called for Russia to be allowed to join the G-7 summit, where Russia was expelled back in 2014. In the first formal meeting of Donald Trump and Vladimir Putin in Helsinki, on July 16, 2018, some experts argued that there was a friendly climate between both sides. However, Donald Trump drew criticism from U.S. politicians regarding his stance to side with Russia on the allegations about potential Russian interference in the 2016 elections. John McCain went as far as describing Donald Trump's policy as: "one of the most disgraceful performances by an American president in memory".
Nevertheless, over the last four years, the Trump administration has been more of a headache rather than an ally of Russia. Particularly in the case of the Nord Stream II pipeline, where the Trump administration issued numerous sanctions on Russian and European companies involved with the project. Russian Foreign Minister, Sergey Lavrov criticized the Trump administration by saying that the ultimate goal of the U.S. is to destroy the U.S-Russia relations. Besides that, the paranoia of the former President Donald Trump with China, had a negative impact on any establishment of a new arms control agreement between the three countries, something that the Kremlin will be eager to pursue after the inauguration of Joe Biden. The increased instability inside the United States and political immaturity of Donald Trump, has been more harmful than beneficial for Russia who now sees the new Biden administration as a political pillar, to try and establish any sort of normalization in the diplomatic relations between the two countries, at least in a respectful manner of mutual understanding.
Joe Biden and the Future of the U.S.-Russia Relations
On January 20, 2021, Joe Biden will be the 46th President of the United States. Joe Biden is an old familiar face to the Kremlin, having served as the Vice-President for Barack Obama. However, the fact that he is more familiar does not change the cold relations between him and Vladimir Putin. The cold relations can be traced back to 2011 when Joe Biden met with opposition leaders, expressing his thoughts on how Vladimir Putin should not run for President in 2012. This statement is still memorable for many Kremlin officials, and the same rhetoric seems to still be used, with Joe Biden referring to Russia as the "biggest threat to U.S. security". However, despite what many analysts believe, the new Biden administration might be more reliable in building a new relationship of understanding between the two sides.
There is a growing feeling amongst the political elite of the Kremlin, that the growing turmoil and instability in the U.S. especially after the events on January 6, 2021, harms the diplomatic relations between the two countries. Besides that, Mr. Biden will take the "wheel" of a country that for four years has been exposed to unprofessionalism and childish acts from a President that is in danger of being removed from his office before the inauguration of his successor. Joe Biden, as a more traditional U.S. politician, a so-called "inside man" of U.S. politics, can be proven to be more reliable on rebuilding any new diplomatic relations with Russia. As former senator Bill Bradley, who visited the USSR in 1979 with Joe Biden, pointed out: "Joe knew the Soviet Union, knows Russia, has experience with Vladimir Putin and understands what's possible and what's not".
Joe Biden's familiarity with Russia might provide room for improvement, however, it is understandable that the relations between the two states will not be extremely friendly. A harsher attitude towards Russia is expected by the Biden administration. Nevertheless, the future of the U.S.-Russia relations with Joe Biden might conduct a more understanding approach without the mistakes of past administrations. In the end, the relations between Russia and the United States might reach a level of understanding each other's coexistence in the global arena while acknowledging the realistic politics that require each state to behave in a manner that will maximize its benefits.
Russia and Belarus: An increasingly difficult alliance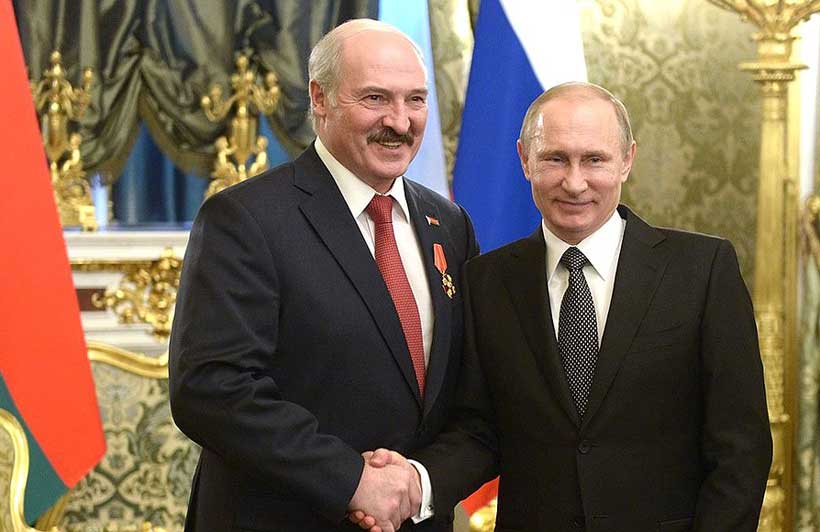 Way back in 1991, while the crisis of the Soviet system was leading to the disintegration of that galaxy of nations which, under the acronym of the Union of Soviet Socialist Republics (USSR), was the second world power in political, military and economic terms, Russia promoted and obtained the establishment of the "Commonwealth of Independent States" (CIS)in view of curbing the centrifugal force triggered by Ukraine's declaration of independence of December 1, 1991.
On December 8, 1991, all the former Soviet Republics joined the CIS, with the exception of the independent Ukraine and the Baltic States, which had been absorbed into the USSR in September 1939 thanks to the Molotov-Ribbentrop Pact and since then had always considered themselves militarily 'occupied' by the Soviets.
Currently, after the defection of Georgia and other statelets in the Caucasus, the Commonwealth of Independent States has eight other members in addition to Russia: Armenia, Azerbaijan, Kazakhstan, Kyrgyzstan, Moldova, Tajikistan, Uzbekistan and Belarus.
A glance at the map shows that Russia has placed itself physically at the centre of a region in which the CIS Member States play a fundamental role, not only as a free trade area covering a single market of over 180 million people, but also as an important collective security area that has ensured to Russia – which psychologically has never recovered from the Nazi aggression of 1941 – a 'buffer zone' around its territory, which is very important from a military viewpoint(all the more so after the "betrayal" of Ukraine, which, by siding militarily with NATO in 2014, helped fuel the Kremlin's paranoia about border security).
It is in this political and "psycho-political" context that the "special relationship" between Russia and Belarus was born and developed – a relationship that for some time has been showing increasingly visible cracks.
Belarus is a Presidential Republic ruled since 1994 by "President-dictator" Alexander Lukashenko.
Elected and re-elected again and again over the last 25 years after elections looked on with suspicion by all Western diplomacies, Lukashenko has been tolerated with more or less obvious annoyance by the Kremlin, which is interested in maintaining a privileged and advantageous relationship at economic and military levels, even in the face of the harshness with which the Belarusian President has been trying for years to keep the political opposition in his country under strict control with his iron fist and with instruments that appear excessive even to the certainly non-liberal Kremlin representatives.
The straw that threatens to break the camel's back and try Vladimir Putin's patience vis-à-vis his Belarusian colleague was his umpteenth re-election in August 2020 to the Presidency of the Republic with vote percentages that in the eyes of the entire West, but also of Russia, appeared to be the result of shameless electoral fraud.
Last year's August elections put the Kremlin in a very awkward and uncomfortable position.
On the one hand, continuing to support Lukashenko's discredited government diminishes the Russian government's democratic credibility not only in the eyes of Europe and the United States, but also in those of the more moderate allies in the CIS and, at the same time, risks alienating the respect and support of the pro-Russian citizens of the Belarusian Republic who are calling for more democracy in their country without undermining the friendly ties with Russia.
On the other hand, there is concern in the Kremlin's upper echelons that too openly supporting the reasons for the people's uprising against Lukashenko and the demand for more democracy in Belarus could turn the neighbouring Republic into a symbol for those who are calling for a similar expansion of democratic rules in Russia.
The cunning Lukashenko who, before the August 2020 elections had shown signs of impatience with Vladimir Putin's policies – according to reliable sources, they hate each other – going as far as to order the arrest (a few weeks before the vote) of 33 Russian "mercenaries" accused of being part of a Kremlin plot to sabotage his re-election, after having been put in difficulty by internal unrest and the international reaction to his authoritarian methods of government, backtracked vis-à-vis Russia.
Initially Belarus granted Russia exclusive rights on the use of Russian ports for Belarusian oil exports – a request that Lukashenko had resisted for years. Later he agreed to the stationing of military contingents of the Russian National Guard on his territory. Finally, on January 10, the Belarusian President publicly called for "the removal of any obstacles…to greater integration between Russia and Belarus".
In spite of the increasingly worried moves of the Belarusian autocrat, faced with the choice between supporting the Belarusian regime and trying to get rid of the troublesome neighbour with a coup –Russia is considering a third option which could safeguard the stability of a country like Belarus, which Russia deems essential not only from an economic, but above all from a military viewpoint, as basic foundation of the 'strategic depth' ensured by Belarus on the Russian borders in its important role of 'buffer state' safeguarding the security of Russia's Western borders.
The third option is included in two documents leaked by the Kremlin at the end of last year and published by the Russian investigative website The Insider.
The first document is entitled "Strategy of Operational Intervention in the Belarusian Republic" and was drafted in September 2020, when Lukashenko's democratic reputation was at the lowest ebb, after the evident electoral fraud and the harsh repression of people's protests.
The drafters of the document speak of the need to change the Belarusian Constitution also through "the penetration of all opposition parties and organisations" to the regime "with a view to encouraging the creation of new political forces promoting the reform of institutions", as well as through a propaganda work with the use of modern communication channels such as Telegram and Youtube.
The aim of this operation would be twofold: to turn the Belarusian Presidential Republic into a Parliamentary one and increase consensus towards the Russian ally.
The second document drafted by Kremlin strategists and skilfully leaked to The Insider talks about the foundation of a new political party in Belarus called "The People's Right", which would promote changes to the Constitution along Parliamentary lines, as well as social and economic reforms that would win citizens' support.
The creation of this new Party has not yet been publicly announced, but its programme suggests that the Kremlin hopes to divert popular support in the neighbouring Republic towards a Parliamentary and democratic transition of the country, which – as a side effect – could reduce protests over electoral fraud in the last elections.
The new Party's plans envisage that, even if – at least in an initial phase – Lukashenko remains in power to enable him to save face with a dignified departure from the scene, he will be deprived of almost all his current executive powers, as his future functions will be reduced to the typical representative functions of a 'normal' President in a Parliamentary Republic.
Furthermore, the programme of the new pro-Russian Party includes plans for extensive privatisation of the Belarusian public sector, as well as the 'dismantling of censorship' and 'respect for the freedom and dignity of the individual'.
The first feedback to the publication of these two documents, with which the Kremlin wants to demonstrate not only an obvious interest in the stability of Belarus, but also an unexpected (at least for us in the West) attention to democratic rules and respect for human rights, have aroused very positive reactions in the Russian business world, which is obviously very interested in penetrating more deeply into a country that has a well-developed industrial sector, exports a significant quantity of goods to Europe as well as to Russia, has two excellent large oil refineries and is at the forefront in the field of information technology and IT services.
In short, it is a potentially good geopolitical achievement for Vladimir Putin and his government: limiting and frustrating the ambitions of an autocrat who does not want to give up the reins of power and, at the same time, gain credit – towards Europe and the new U.S. Administration – as promoter of Western-style democratic and economic reforms.
All this while safeguarding the role of Belarus as a "buffer zone" against a NATO that, although weakened, remains a strategic opponent in the eyes of the Kremlin.
How Crimea Strengthened Russia's Eurasian Identity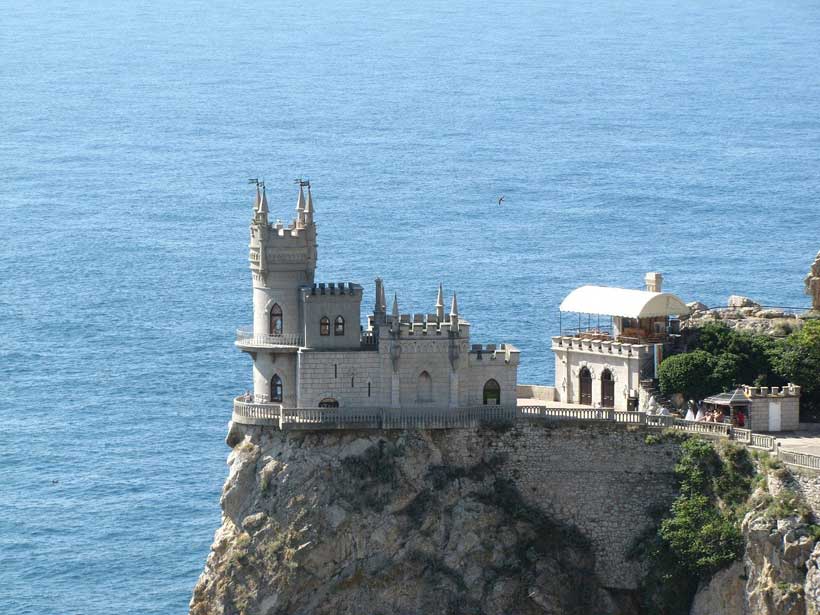 While the west imagined Crimea was just a territorial dispute that had got out of hand and its annexation a move forced on Putin to salvage something from the ruins of his Ukrainian policy, the Chinese saw it as the moment Russia flipped from being a Eurocentric power to a Eurasian one. The bridge that connected mainland Russia to Crimea which cost $3,69 bln and stretched for 19km symbolized the fact that this was not just a buffer zone but sacred territory and there was no going back as its unity with Russia was eternal. A massive new mega church the resurrection to honour Crimea's return to the motherland. Leading Siloviki from the power ministries such as defence minister Sergei Shoygu was pictured in a mosaic to show that the days of Russian were over and that the security services were once again watching over Russia and ensuring that the enemies encircling it were kept at bay .The temporal and the sacral under Putin were once again in harmony after decades of being at odds with one another.
The idea that Russia through Eurasia was coming back to itself was a perennial topic of influential nationalists .The infatuation with the west was over and Russians were once again appreciating that being different did not mean inferior. For example Dmitry Rogozhin the head of Russia's space agency commented that "in space one must not run after beautiful goods with wonderful labels under the music of Bowie, but one must lean first and foremost on well functioning systems." The excellence of Russia's high performance sectors should energize the low expectation culture that bedevilled many Eurasian projects . So for example regarding the Blagoveshchensk-Heihe bridge which was built to accommodate 300,000 vehicles and had a load capacity of 4 million tonnes prime minister Mikhail Misushtin on its commemoration wanted to know "what it was like working with Chinese partners" on the project. Like the Chinese Russians should not tolerate excuses for shoddy work and should not look at the Crimea annexation as an exception but a rule. Not as a one off event with a short lived effect that disappeared once the euphoria ended but something to be harnessed permanently so it could be applied on an industrial scale across multiple sectors.
Eurasian road
Russia had proved in Crimea that it had an edge in cyber technology in particular and could act unilaterally to defend its interests. But it was working at razor thin margins and stretching them to the limits so it could only be sustained for a short time. It was much more effective combined with a partner China that had spare capacity and an abundance of riches and did not have to work fast in case it used up all its resources too quickly. It only needed to employ a fraction of their strength and allow the Russians to spread the burden with the Chinese. Where they could concentrate on upgrading their labour and production capacity without the pressure of bringing immediate results. So whereas the Blagoveshchensk- Heihe bridge was a "difficult object because the weather did not allow us to work in the snow, the access road was snowed over" the barriers were " quickly pushed them to one side". And apart from Vant all the material was sourced from Russian factories. So "we ordered different products from Omsk, Tomsk – at various factories."
As new technology became available the costs and risks of operating in the region would fall to acceptable limits and allow it to "reach central Russian living standards." Its mass introduction would have a dramatic effect so that Siberia and companies like SIBUR would "have highly efficient and competitive production which would strengthen its position not only in the domestic market but in the world." It could then pave the way for "thousands of high technology work places, transport and social infrastructure." This would have a "multiplying effect" on the economy there. And in the case of joint projects such as the Amur gas processing plant the goal was "in the area of metal construction, building material, laboratory and tele mechanical equipment it would be 100% localized." The problem was to keep as much production as possible within the region and not allow it to move across the border while engaging with the Chinese to the maximum extent. And that any gains in efficiency brought about by digitalization would not come at the expense of hollowing out of the local economy and turn it into a hub for low grade goods.
Regional Dynamo
The Chinese would not be allowed to capture the regional market but it would not done in a way that would discriminate against Chinese companies and deter them from trading. The Russian attitude was that it would be scrupulous in respecting Chinese economic interests and would not disrupt the level playing fields to gain an unfair advantage. They might look to tweak the relationship a bit but not undermine the general direction of travel. The Chinese would continue to enjoy a privileged status within the Russian far east just as minority autonomous regions enjoyed a privileged position within the Federation. This allowed them to champion the cause of engagement with China by presenting it as a Eurasian enclave which shared as much with China as it did with Russia. So the Governor of the Jewish autonomous province Rostislav Goldstein extolling the opening of the bridge between Nizhneleninsko and Tsunyan looked forward to the time where "in the territories around the bridge industrial parks should appear which could produce additional value. And then we need to learn to produce our own products." He added that "there is an idea now unrealized that we could get permission to create a cross border territory where Russian companies could learn from Chinese comrades." So in the enterprise of Vostochny port for example "very attractive conditions of work were established." And thus "decent pay, social guarantees, comfortable and secure conditions for production" would develop "team building". And the benefits would be shared by "colleagues and members of their family who had access to health resorts, nurseries and convalescence centres."
The degree of political closeness did not heavily influence Chinese economic decision making. It did not mean that because a country had friendly relations with China business opportunities would automatically follow. For the Chinese geopolitical considerations were much less important than economic opportunities .They viewed Eurasia in pragmatic rather than hard line ideological terms so that even if they shared the same authoritarian leanings the most important factor was economic competence. A country was judged by its economic fitness rather than its political compatibility. The departure from liberal norms was minimal and the extent of their ambitions was confined to working within the system and adapting it to its needs rather than replacing it with a new order based around Moscow and Beijing . The Chinese approach was subtle and multidimensional helping reinterpret the Russian state as a conservative bulwark at its core with distinct, complementary regional particularities open to prevailing global influences.