Seven Countries Emerging as Frontrunners in the Fourth Industrial Revolution
Finland, Switzerland, Sweden, Israel, Singapore, the Netherlands and the United States are leading the world when it comes to generating economic impact from investments in information and communications technologies (ICT), according to the World Economic Forum's Global Information Technology Report 2016.
On average, this group of high-achieving economies at the pinnacle of the report's Networked Readiness Index (NRI) economic impact pillar scores 33% higher than other advanced economies and 100% more than emerging and developing economies. The seven are all known for being early and enthusiastic adopters of ICT and their emergence is significant as it demonstrates that adoption of ICTs – coupled with a supportive enabling environment characterized by sound regulation, quality infrastructure and ready skills supply among other factors – can pave the way to wider benefits.
The breakaway of these seven economies is significant for other nations given the role that networked readiness is likely to play as the world transitions to the Fourth Industrial Revolution. The Global Information Technology Report 2016 finds high levels of confidence among business leaders that capacity to innovate is increasing, which suggests that other nations, too, could start to see more economic and social impact from ICT. However, on a cautionary note, the NRI data also suggest that individuals are driving ICT adoption much more enthusiastically than either governments or business, where no clear trends are discernible across regions since 2012.
Who leads the Networked Readiness Index in 2016?
The 2016 edition of the NRI finds Singapore as the highest-placed country in the world when it comes to networked readiness. Finland, which topped the ranking in 2014, remains in second place for a second year in a row, followed by Sweden (3rd), Norway (4th) and the United States (5th), which climbed two places. Making up the rest of the top 10 are the Netherlands, Switzerland, the United Kingdom, Luxembourg and Japan.
While the upper echelons of the NRI continue to reflect a strong correlation between networked readiness and per capita income, roughly 75% of the countries included in this year's index show a score improvement in 2016. However, convergence both at the global and regional level remains elusive, with four regions – Eurasia, Emerging Europe, the Middle East, North Africa and Pakistan (MENAP) group, and sub-Saharan Africa – having widened the gap between the most and least networked-ready since 2012.
Elsewhere in the NRI, of the large emerging markets, Russia remains unchanged at 41st position. China comes next, moving up 3 places to 59th. South Africa improves markedly, climbing 10 places to 65th, while Brazil partially recovers from a previous downward trend to 72nd this year and India drops two places to 91st.
Europe remains at the technology frontier; seven of the top 10 NRI countries are European. Yet the performance range is wide, with Greece dropping four places to 70th position and Bosnia and Herzegovina closing the group at 97. Several Eastern European countries, notably the Slovak Republic, Poland and the Czech Republic, are making big strides, landing spots in the NRI top 50. Better affordability and large improvements in economic and social impacts are making major contributions to this success. Italy is another notable mover this year, improving 10 places to 45th position as the economic and social impacts of ICT are starting to be realized (up 18 in the global impact ranking).
The Eurasia region continues its upward trajectory, with the average NRI for the region increasing significantly since 2012. In particular, it is notable that the improvement is observed across all four elements that make up the index: environment, readiness, usage and impact. The region is led by Kazakhstan, which continues on its positive trajectory of recent years to land in 39th position.
Malaysia leads the Emerging Asian economies in 2016 and moves up one spot to 31st position overall. The country continues to perform strongly, supported by a government which is fully committed to the digital agenda. The top five in the region in terms of overall ICT readiness remain Malaysia, Mongolia, Thailand, China and Sri Lanka as in 2015. The group of Emerging Asian countries has been moving up and converging since 2012. Individual usage in the region is still one of the lowest in the world, but has been growing strongly in recent years.
The performance range by countries in the Latin America and Caribbean region remains widely dispersed with almost 100 places between Chile (38th) and Haiti (137th). There was no clear trend from 2015 to 2016 in terms of relative performance, with Chile and Haiti staying put and, of the remaining group, half of the countries improving their ranking and the other half dropping. Considering the absolute NRI score, however, the region has been moving up and converging since 2012. In order to foster the innovation forces that are key for thriving in the digitized world and the emerging Fourth Industrial Revolution, many governments in the region will urgently need to reinforce efforts to improve their regulatory and innovation environments.
The United Arab Emirates (26th) and Qatar (27th) continue to lead the Arab world in networked-readiness. In addition, the MENAP region (Middle East, North Africa and Pakistan) is home to two of the biggest movers in this year's ranking: Kuwait (61st, up 11) and Lebanon (88th, up 11). In both cases, individuals are leading the charge, with the business sector catching up and strongly contributing to the successful performance. While governments are lagging behind in terms of digital adoption (Kuwait, 81st; Lebanon, 124th), the business community in both countries is registering an increased weight on ICT in government vision and efforts to improve the regulatory environment.
The NRI also sees several sub-Saharan African countries among the top upward movers, including South Africa (65th, up 10), Ethiopia (120th, up 10) and Côte d'Ivoire (106th, up 9). Leadership, in terms of digital adoption, is coming from different groups of stakeholders. While efforts are very much government-driven in Ethiopia and Côte d'Ivoire, the business sector is providing the most momentum in South Africa. The largest barriers to tackle for Côte d'Ivoire will be infrastructure and affordability; reversing the trend of a deteriorating business and innovation environment for South Africa; and boosting individual usage and skills for Ethiopia.
"The digital economy is an essential part of the architecture of the Fourth Industrial Revolution. In order for digital technology to continue contributing economic and social impact, societies need to anticipate its effects on markets and to ensure a fair deal for workers in digitized market environments. New models of governance will be key in this," said Richard Samans, Head of the Centre for the Global Agenda, Member of the Managing Board, World Economic Forum Geneva.
"Cross-border data flows drive innovation and growth," says Pastora Valero, Vice President of Government Affairs, Cisco. "The countries and companies innovating most prominently know that it is the free flow of ideas and information, which leads to improvements in processes and products. Initiatives to foster the free flow of data are crucial to supporting the global nature of the data economy."
"Measuring the economic and social impact of the digital economy is important for making appropriate policy decisions in both developed and developing economies. The Networked Readiness Index is a valuable tool for helping public and private sector leaders in leveraging the potential of technology." – Soumitra Dutta, Cornell University.
' "Digital" is not just about technology. It is a state of mind, and the source of new business models, new consumption patterns, new ways for business and individuals to organize, produce, trade and innovate. In the global game of digital innovation, the performance and progress made by emerging economies such as Singapore, the United Arab Emirates or South Africa for example are remarkable: they may hold the promise of even more spectacular improvements in the ways digital technologies will be harnessed to competitiveness, growth and social progress in the coming years.' – Bruno Lanvin, INSEAD.
In addition to providing insights into countries' performance in the unfolding digital revolution, the report notes a number of trends across ICT adoption in 2016:
How much innovation is "digital"? As the global economy becomes increasingly digitized so, it would seem, innovation is becoming much less defined in a narrow technological sense. For example, while the report finds business model innovation on the rise in more than 100 countries, it also finds stagnation in the Business Usage pillar. This would suggest that while innovation is a top priority for many businesses, they are still missing out on opportunities for greater impact through ICT adoption.
Patents are declining as a measure of innovative capacity: While the minds of business executives around the world are increasingly focused on innovation, traditional measures for innovation such as the number of patents registered are telling a smaller and smaller part of the story. This may be related to the fact that the current transformation is nurtured by a different type of innovation, increasingly based on digital technologies and on the new business models it allows.
The ICT infrastructure gap remains a chronic challenge and is getting wider: Of the 12 pillars of the report, infrastructure is the one where improvement is least pronounced. Worse, since 2012 the lowest-ranked countries have been reporting a deterioration in their infrastructure in absolute terms. Infrastructure is a key determinant of a nation's ICT-readiness alongside affordability and skills, acting as a gateway to increased usage and ultimately economic and social impact.
Social impact needs new momentum in important areas but is picking up overall: While the social impact pillar of the NRI has seen positive change overall since 2012, most regions register a decline in one of its important components, the impact of ICT on government efficiency. Another important social impact indicator, ICTs and access to basic services, is starting to recover in 2016 after years of decline. This suggests that more people are feeling the benefits of online access to healthcare, finance, insurance and other services. Social impacts on the whole rose most strongly in the group of high-income countries over the year.
Digital Spending Increases, Greater Focus on Digital Strategy Is a Top Need for State Auditors
The 2018 Digital Government Transformation Survey released today by Deloitte and the National Association of State Auditors, Comptrollers and Treasurers (NASACT) reveals how its members are investing more in digital transformation, yet only 35 percent of respondents are satisfied with their organizations' responses to digital trends. This is a drop of 29 points from the 2015 survey. Additionally, less than half of respondents stated they have a clear and coherent digital strategy.
"The survey reveals an eagerness for state financial professionals to use digital technologies on par with the private sector," said R. Kinney Poynter, executive director, NASACT. "Our members want to take advantage of emerging technologies, but clearly impediments to being more digital remain."
"One clear takeaway from the survey is that those NASACT member organizations who have a clear and coherent digital strategy consider their digital capabilities to be comparable or ahead of the private sector," said Christina Dorfhuber, principal, Deloitte Consulting LLP, and a government and public services ERP strategy leader. "We also saw how respondents with a digital strategy were more satisfied with their organization's reaction to new trends and more confident in their organization's readiness to respond to new ones, demonstrating that much of an organization's digital prowess hinges on that strategy."
"The expectations for digital strategies and opportunities are clearly increasing for all organizations, including governments," said Clark Partridge, state comptroller of Arizona and president-elect of NASACT. "As we expand our understanding, we can appropriately identify opportunities to leverage technology to re-engineer our processes and enhance the capacity of our workforce. The result is a greater capacity to successfully accomplish the work of government and deliver quality outcomes to citizens."
The survey reveals three key themes:
A digital strategy is important. Most, but not all, respondents reported having a digital strategy and believe that there is more that needs to be done. Those with a digital strategy were more satisfied with their organization's reaction to digital trends (54 percent versus 18 percent of respondents) and confident in the understanding of digital trends by their leaders (87 percent versus 30 percent).
Investing in automation and cognitive technologies. With more funding, organizations must determine which technologies to invest in. Currently only 11 percent of organizations reported a broad use of automation and cognitive technologies. Increasing these numbers will be critical as more audits are likely to be augmented by these technologies in the coming year.
Addressing the digital skills gap. While 65 percent of organizations indicated that training staff would be a key focus, 39 percent of organizations also noted they would augment staff with consultants and contractors. Additionally, only 48 percent of respondents believe their employees have sufficient skills to execute a digital strategy while 43 percent believe that employees have the skills for automation and cognitive technologies.
The report examined the need for more training and a skilled workforce in these new emerging technologies to eliminate the skills gap.
"Emerging technologies can have tremendous benefits for state organizations, but preparation is needed," said William D. Eggers, executive director for Deloitte's Center for Government Insights. "Public finance leaders looking to capitalize on emerging technologies should devise a roadmap for integrating these technologies into their day-to-day operations."
The previous survey was conducted in 2015. This year's survey includes feedback from more than 70 NASACT member offices. A more detailed analysis of the survey can be found here, including data specific to auditors, comptrollers and treasurers.
AI Creating Big Winners in Finance but Others Stand to Lose as Risks Emerge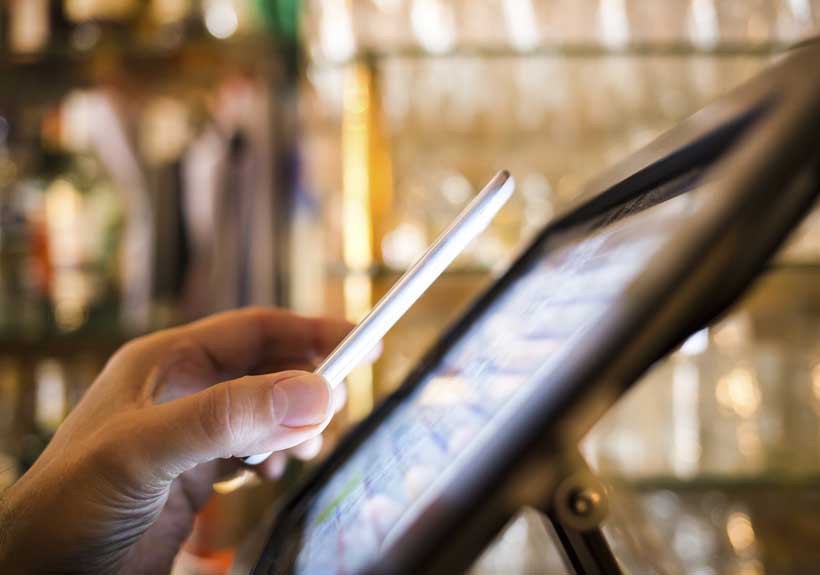 Artificial intelligence is changing the finance industry, with some early big movers monetizing their investments in back-office AI applications. But as this trend widens, new systemic and security risks may be introduced in the financial system. These are some of the findings of a new World Economic Forum report, The New Physics of Financial Services – How artificial intelligence is transforming the financial ecosystem, prepared in collaboration with Deloitte.
"Big financial institutions are taking a page from the AI book of big tech: They develop AI applications and make them available as a 'service' through the cloud," said Jesse McWaters, AI in Financial Services Project Lead at the World Economic Forum. "It is turning what were historically cost centres into new source of profitability, and creating a virtuous cycle of self-learning that accelerates their lead."
The report points to Ping An's One Connect and BlackRock's Aladdin platform as prime examples of the trend:
In China, One Connect sells AI-powered services ranging from credit adjudication to instantaneous insurance claims settlement to hundreds of small and mid-sized Chinese banks and is expected to fetch up to $3 billion at public sale
In the US, Aladdin provides sophisticated risk analytics and comprehensive portfolio management tools that leverage machine learning to a range of asset managers and insurers and is expected by BlackRock's Chief Executive Officer Larry Fink to provide 30% of the firm's revenues by 2022
The report, which draws on interviews and workshops with hundreds of financial and technology experts, observes that the "size of the prize" driven through these as-a-service offerings and other applications of AI is much larger than that of the more narrow applications that drive efficiency through the automation of human effort.
The report predicts that AI will also accelerate the "race to the bottom" for many products, as price becomes highly comparable via aggregation services and third-party services commoditize back office excellence.
"AI's role in financial services is often seen narrowly as driving efficiency through the automation of human effort, but much greater value can be driven through more innovative and transformative applications," said Rob Galaski, Deloitte Global Banking & Capital Markets Consulting Leader.
As such, financial institutions are seeking to build new sources of differentiation on the back of AI, such as on-the-fly product customization and free advisory services built into products.
Canadian lender RBC is providing its automotive dealership clients with sophisticated demand-forecasting tools that complement the existing credit products it provides to these firms
IEX, a young New York-based stock exchange, is exploring the use of machine learning in creating new order types that protect trades from execution during unstable, potentially adverse conditions
The net result for customers will be "self-driving finance" – a customer experience where an individual's or firm's finances are effectively running themselves, engaging the client only to act as a trusted adviser on decisions of importance.
"A small business won't go to a bank for a revolving line of credit," said Bob Contri, Deloitte Global Financial Services Leader. "It will seek out a liquidity solution that anticipates how their need for growth capital will evolve and provides customized products to meet those needs," he said.
But the expanding presence of AI in finance doesn't come without tensions and risks.
First, financial institutions will be drawn closer to big tech since cloud computing is central to most AI strategies. But there is a chance that most of the benefits will escape them.
Second, the report warns that AI will raise new challenges for the financial ecosystem, particularly around regulation. The divergent path being taken by regulators around the world towards customer data could create a new form a regulatory arbitrage, project participants said.
Finally, the report points to systemic and security risks from creating a more networked finance system, where a few AI databases contain most clients' information.
Your new digital rights across Europe during summer holidays
This summer, European citizens will enjoy more digital rights than ever before. Following the end of roaming charges across the European Union last year, holidaymakers can now travel with their online TV, film, sports, music or e-book subscriptions at no extra cost. In addition, everyone across Europe can enjoy world-class data protection rules that ensure all Europeans have better control over their personal data.
Andrus Ansip, Vice-President for the Digital Single Market said: "Europeans are already starting to feel the benefits of the Digital Single Market. This summer you will be able to bring your favourite TV programmes and sports matches with you wherever you travel in the EU. By the end of this year, you will also be able to buy festival tickets or rent cars online from all over the EU without being geo-blocked or re-routed."
Věra Jourová, Commissioner for Justice, Consumers and Gender Equality added: "The digital world offers tremendous opportunities, but also challenges; for example, our personal data is a useful asset for many companies. With the modern data protection rules we have put in place, Europeans have gained control over their data whenever they shop, book their holidays online or just surf the internet."
Mariya Gabriel, Commissioner for the Digital Economy and Society said: "We are improving the daily life of our citizens, be it end of roaming charges or safer online environment. By completing all our digital initiatives we will bring even more positive change to consumers and businesses alike."
Digital rights already in daily use
Since June 2017, people have been able use their mobile phones while travelling in the EU just like they would at home, without paying extra charges. Since the EU abolished roaming charges, more than five times the amount of data has been consumed and almost two and a half times more phone calls have been made in the EU and the European Economic Area.
Since April 2018, consumers can access online content services they have subscribed to in their home country also when travelling across the EU, including among other films, series and sports broadcasts (see examples in factsheet).
Under the new data protection rules which have been in place across the EU since 25 May 2018, Europeans can safely transfer personal data between service providers such as the cloud or email; everyone now has the right to know if their data has been leaked or hacked, or how their personal data is being collected. Furthermore, with the 'right to be forgotten', personal data has to be deleted upon request, if there are no legitimate reasons for a company to keep it.
Finally, with the net neutrality rules applying since spring 2016, every European has access to open internet, guaranteeing their freedom without discrimination when choosing content, applications, services and information of their choice.
Coming soon
With some digital rights already in place, there is more to come in the upcoming months. From September, Europeans will have increasingly the right to use their national electronic identification (eID) across the whole EU to access public services.
As of December, everyone will benefit from the free flow of non-personal data, as they will have access to better and more competitive data storage and processing services in the EU, thus complementing the free movement of people, goods, services and capital. Entrepreneurs meanwhile will have the right to decide where in the EU they store and process all types of data.
As of 3 December, Europeans will be able to shop online without unjustified discrimination wherever they are in the EU. They will not have to worry about a website blocking or re-routing them just because they – or their credit card – come from a different country.
As of next year, citizens will be able to compare parcel delivery costs more easily and benefit from more affordable prices for cross-border parcel delivery.
Agreed rules on value added tax for e-commerce will allow entrepreneurs to take care of their cross-border VAT needs in one online portal and in their own language.
With the recently agreed European Electronic Communications Code, Europeans will have the right to switch internet services and telecoms providers in a simpler way. They will also have the right to receive public alerts on mobile phones in case of an emergency. The new rules will also guarantee a better and more affordable connectivity across the EU.
With the updated rules for audiovisual media, Europeans will have the right to a safe online environment that protects them from incitement to violence, hatred, terrorism, child pornography, racism and xenophobia.
Background
The Digital Single Market strategy was proposed by the Commission in May 2015 to make the EU's single market fit for the digital age – tearing down regulatory walls and moving from 28 national markets to a single one. This has the potential to contribute €415 billion per year to our economy and create hundreds of thousands of new jobs.
Three years later, the strategy is well on its way: 17 legislative proposals have been agreed on, while 12 proposals are still on the table. There is a strong need to complete our regulatory framework for creating the Digital Single Market. Thanks to this the value of Europe's data economy has the potential to top €700 billion by 2020, representing 4% of the EU's economy.