Seven Countries Emerging as Frontrunners in the Fourth Industrial Revolution
Finland, Switzerland, Sweden, Israel, Singapore, the Netherlands and the United States are leading the world when it comes to generating economic impact from investments in information and communications technologies (ICT), according to the World Economic Forum's Global Information Technology Report 2016.
On average, this group of high-achieving economies at the pinnacle of the report's Networked Readiness Index (NRI) economic impact pillar scores 33% higher than other advanced economies and 100% more than emerging and developing economies. The seven are all known for being early and enthusiastic adopters of ICT and their emergence is significant as it demonstrates that adoption of ICTs – coupled with a supportive enabling environment characterized by sound regulation, quality infrastructure and ready skills supply among other factors – can pave the way to wider benefits.
The breakaway of these seven economies is significant for other nations given the role that networked readiness is likely to play as the world transitions to the Fourth Industrial Revolution. The Global Information Technology Report 2016 finds high levels of confidence among business leaders that capacity to innovate is increasing, which suggests that other nations, too, could start to see more economic and social impact from ICT. However, on a cautionary note, the NRI data also suggest that individuals are driving ICT adoption much more enthusiastically than either governments or business, where no clear trends are discernible across regions since 2012.
Who leads the Networked Readiness Index in 2016?
The 2016 edition of the NRI finds Singapore as the highest-placed country in the world when it comes to networked readiness. Finland, which topped the ranking in 2014, remains in second place for a second year in a row, followed by Sweden (3rd), Norway (4th) and the United States (5th), which climbed two places. Making up the rest of the top 10 are the Netherlands, Switzerland, the United Kingdom, Luxembourg and Japan.
While the upper echelons of the NRI continue to reflect a strong correlation between networked readiness and per capita income, roughly 75% of the countries included in this year's index show a score improvement in 2016. However, convergence both at the global and regional level remains elusive, with four regions – Eurasia, Emerging Europe, the Middle East, North Africa and Pakistan (MENAP) group, and sub-Saharan Africa – having widened the gap between the most and least networked-ready since 2012.
Elsewhere in the NRI, of the large emerging markets, Russia remains unchanged at 41st position. China comes next, moving up 3 places to 59th. South Africa improves markedly, climbing 10 places to 65th, while Brazil partially recovers from a previous downward trend to 72nd this year and India drops two places to 91st.
Europe remains at the technology frontier; seven of the top 10 NRI countries are European. Yet the performance range is wide, with Greece dropping four places to 70th position and Bosnia and Herzegovina closing the group at 97. Several Eastern European countries, notably the Slovak Republic, Poland and the Czech Republic, are making big strides, landing spots in the NRI top 50. Better affordability and large improvements in economic and social impacts are making major contributions to this success. Italy is another notable mover this year, improving 10 places to 45th position as the economic and social impacts of ICT are starting to be realized (up 18 in the global impact ranking).
The Eurasia region continues its upward trajectory, with the average NRI for the region increasing significantly since 2012. In particular, it is notable that the improvement is observed across all four elements that make up the index: environment, readiness, usage and impact. The region is led by Kazakhstan, which continues on its positive trajectory of recent years to land in 39th position.
Malaysia leads the Emerging Asian economies in 2016 and moves up one spot to 31st position overall. The country continues to perform strongly, supported by a government which is fully committed to the digital agenda. The top five in the region in terms of overall ICT readiness remain Malaysia, Mongolia, Thailand, China and Sri Lanka as in 2015. The group of Emerging Asian countries has been moving up and converging since 2012. Individual usage in the region is still one of the lowest in the world, but has been growing strongly in recent years.
The performance range by countries in the Latin America and Caribbean region remains widely dispersed with almost 100 places between Chile (38th) and Haiti (137th). There was no clear trend from 2015 to 2016 in terms of relative performance, with Chile and Haiti staying put and, of the remaining group, half of the countries improving their ranking and the other half dropping. Considering the absolute NRI score, however, the region has been moving up and converging since 2012. In order to foster the innovation forces that are key for thriving in the digitized world and the emerging Fourth Industrial Revolution, many governments in the region will urgently need to reinforce efforts to improve their regulatory and innovation environments.
The United Arab Emirates (26th) and Qatar (27th) continue to lead the Arab world in networked-readiness. In addition, the MENAP region (Middle East, North Africa and Pakistan) is home to two of the biggest movers in this year's ranking: Kuwait (61st, up 11) and Lebanon (88th, up 11). In both cases, individuals are leading the charge, with the business sector catching up and strongly contributing to the successful performance. While governments are lagging behind in terms of digital adoption (Kuwait, 81st; Lebanon, 124th), the business community in both countries is registering an increased weight on ICT in government vision and efforts to improve the regulatory environment.
The NRI also sees several sub-Saharan African countries among the top upward movers, including South Africa (65th, up 10), Ethiopia (120th, up 10) and Côte d'Ivoire (106th, up 9). Leadership, in terms of digital adoption, is coming from different groups of stakeholders. While efforts are very much government-driven in Ethiopia and Côte d'Ivoire, the business sector is providing the most momentum in South Africa. The largest barriers to tackle for Côte d'Ivoire will be infrastructure and affordability; reversing the trend of a deteriorating business and innovation environment for South Africa; and boosting individual usage and skills for Ethiopia.
"The digital economy is an essential part of the architecture of the Fourth Industrial Revolution. In order for digital technology to continue contributing economic and social impact, societies need to anticipate its effects on markets and to ensure a fair deal for workers in digitized market environments. New models of governance will be key in this," said Richard Samans, Head of the Centre for the Global Agenda, Member of the Managing Board, World Economic Forum Geneva.
"Cross-border data flows drive innovation and growth," says Pastora Valero, Vice President of Government Affairs, Cisco. "The countries and companies innovating most prominently know that it is the free flow of ideas and information, which leads to improvements in processes and products. Initiatives to foster the free flow of data are crucial to supporting the global nature of the data economy."
"Measuring the economic and social impact of the digital economy is important for making appropriate policy decisions in both developed and developing economies. The Networked Readiness Index is a valuable tool for helping public and private sector leaders in leveraging the potential of technology." – Soumitra Dutta, Cornell University.
' "Digital" is not just about technology. It is a state of mind, and the source of new business models, new consumption patterns, new ways for business and individuals to organize, produce, trade and innovate. In the global game of digital innovation, the performance and progress made by emerging economies such as Singapore, the United Arab Emirates or South Africa for example are remarkable: they may hold the promise of even more spectacular improvements in the ways digital technologies will be harnessed to competitiveness, growth and social progress in the coming years.' – Bruno Lanvin, INSEAD.
In addition to providing insights into countries' performance in the unfolding digital revolution, the report notes a number of trends across ICT adoption in 2016:
How much innovation is "digital"? As the global economy becomes increasingly digitized so, it would seem, innovation is becoming much less defined in a narrow technological sense. For example, while the report finds business model innovation on the rise in more than 100 countries, it also finds stagnation in the Business Usage pillar. This would suggest that while innovation is a top priority for many businesses, they are still missing out on opportunities for greater impact through ICT adoption.
Patents are declining as a measure of innovative capacity: While the minds of business executives around the world are increasingly focused on innovation, traditional measures for innovation such as the number of patents registered are telling a smaller and smaller part of the story. This may be related to the fact that the current transformation is nurtured by a different type of innovation, increasingly based on digital technologies and on the new business models it allows.
The ICT infrastructure gap remains a chronic challenge and is getting wider: Of the 12 pillars of the report, infrastructure is the one where improvement is least pronounced. Worse, since 2012 the lowest-ranked countries have been reporting a deterioration in their infrastructure in absolute terms. Infrastructure is a key determinant of a nation's ICT-readiness alongside affordability and skills, acting as a gateway to increased usage and ultimately economic and social impact.
Social impact needs new momentum in important areas but is picking up overall: While the social impact pillar of the NRI has seen positive change overall since 2012, most regions register a decline in one of its important components, the impact of ICT on government efficiency. Another important social impact indicator, ICTs and access to basic services, is starting to recover in 2016 after years of decline. This suggests that more people are feeling the benefits of online access to healthcare, finance, insurance and other services. Social impacts on the whole rose most strongly in the group of high-income countries over the year.
US Blacklist of Chinese Surveillance Companies Creates Supply Chain Confusion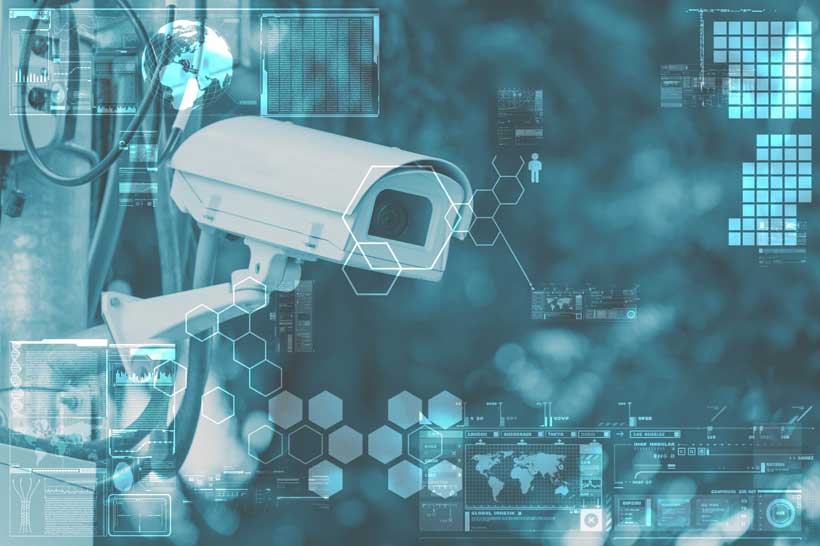 The United States Department of Commerce's decision to blacklist 28 Chinese public safety organizations and commercial entities hit at some of China's most dominant vendors within the security industry. Of the eight commercial entities added to the blacklist, six of them are some of China's most successful digital forensics, facial recognition, and AI companies. However, the two surveillance manufacturers who made this blacklist could have a significant impact on the global market at large—Dahua and Hikvision.
Putting geopolitics aside, Dahua's and Hikvision's positions within the overall global digital surveillance market makes their blacklisting somewhat of a shock, with the immediate effects touching off significant questions among U.S. partners, end users, and supply chain partners.
Frost & Sullivan's research finds that, currently, Hikvision and Dahua rank second and third in total global sales among the $20.48 billion global surveillance market but are fast-tracking to become the top two vendors among IP surveillance camera manufacturers. Their insurgent rise among IP surveillance camera providers came about due to both companies' aggressive growth pipelines, significant product libraries of high-quality surveillance cameras and new imaging technologies, and low-cost pricing models that provide customers with higher levels of affordability.
This is also not the first time that these two vendors have found themselves in the crosshairs of the U.S. government. In 2018, the U.S. initiated a ban on the sale and use of Hikvision and Dahua camera equipment within government-owned facilities, including the Department of Defense, military bases, and government-owned buildings. However, the vague language of the ban made it difficult for end users to determine whether they were just banned from new purchases of Dahua or Hikvision cameras or if they needed to completely rip-and-replace existing equipment with another brand. Systems integrators, distributors, and even technology partners themselves remained unsure of how they should handle the ban's implications, only serving to sow confusion among U.S. customers.
In addition to confusion over how end users in the government space were to proceed regarding their Hikvision and Dahua equipment came the realization that both companies held significant customer share among commercial companies throughout the U.S. market—so where was the ban's line being drawn for these entities? Were they to comply or not? If so, how? Again, these questions have remained unanswered since 2018.
Hikvision and Dahua each have built a strong presence within the U.S. market, despite the 2018 ban. Both companies are seen as regular participants in industry tradeshows and events, and remain active among industry partners throughout the surveillance ecosystem. Both companies have also attempted to work with the U.S. government to alleviate security concerns and draw clearer guidelines for their sales and distribution partners throughout the country. They even established regional operations centers and headquarters in the country.
While blacklisting does send a clearer message to end users, integrators, and distributors—for sales and usage of these companies' technologies—remedies for future actions still remain unclear. When it comes to legacy Hikvision and Dahua cameras, the onus appears to be on end users and integrators to decide whether rip-and-replace strategies are the best way to comply with government rulings or to just leave the solutions in place and hope for the best.
As far as broader global impacts of this action, these will remain to be seen. While the 2018 ban did bring about talks of similar bans in other regions, none of these bans ever materialized. Dahua and Hikvision maintained their strong market positioning, even achieving higher-than-average growth rates in the past year. Blacklisting does send a stronger message to global regulators though, so market participants outside the U.S. will just have to adopt a wait-and-see posture to see how, if at all, they may need to prepare their own surveillance equipment supply chains for changes to come.
After Google's new set of community standards: What next?
After weeks of Google's community standard guidelines made headlines, the Digital Industry Group Inc. (Australia based NGO) rejected proposals from the regulating body based in the southern hemisphere. The group claimed that regulating "fake news" would make the Australian Competition and Consumer Commission a moral police institution. In late August, Google itself forbade its employees from indulging in the dissemination of inadequate information or one that involved internal debates. From the outset, the picture is a bit confusing. After the events in Australia, Google's latest act of disciplinary intrusion seems all but galvanizing from certain interests or interest groups.
A year earlier, Google was shaken by claims of protecting top-level executives from sexual crimes; the issue took a serious turn and almost deteriorated company operations. If anything but Google's development from the horror of 2018 clearly suggests a desperate need from the hierarchy to curb actions that could potentially damage the interests of several stakeholders. There is no comprehensive evidence to suggest that Google had a view on how the regulations were proposed in Australia. After all, until proven otherwise, all whistleblowing social media posts and comments are at one point of time, "fake". Although the global giant has decided to discontinue all forms of unjustifiable freedom inside its premises; however, it does profit by providing the platform for activism and all forms of censure. The Digital Industry Group wants the freedom to encourage digital creative contents, but Google's need to publish a community guideline looks more of a defensive shield against uncertainties.
On its statement, the disciplinary clause, significantly mentions about the actions that will be taken against staffs providing information that goes around Google's internal message boards. In 2017, female employees inside the Google office were subjected to discrimination based on the "gender-ness" of working positions. Kevin Kernekee, an ex-employee, who was fired in 2018, confirmed that staff bullying was at the core of such messaging platforms. Growing incidents inside Google and its recent community stance are but only fuelling assumptions about the ghost that is surrounding the internet giant's reputation. Consequently, from the consumer's point of view, an instable organization of such global stature is an alarm.
The dissidents at Google are not to be blamed entirely. As many would argue, the very foundation of the company was based on the values of expression at work. The nature of access stipulated into Google's interface is another example of what it stands for, at least in the eyes of consumers. Stakeholders would not wish for an internal turmoil; it would be against the enormous amount of trust invested into the workings of the company. If google can backtrack from its core values upon higher forces, consumers cannot expect anything different. Google is not merely a search engine; for almost half of the internet users, it is almost everything.
"Be responsible, Be helpful, Be thoughtful". These phrases are the opening remarks from the newly engineered community guideline. As it claims in the document, three principles govern the core values at Google. Upon closer inspection, it also sounds as if the values are only based on what it expects from the people working for the company. A global company that can resort to disciplining its staff via written texts can also trim the rights of its far-reaching consumer groups. It might only be the beginning but the tail is on fire.
How to Design Responsible Technology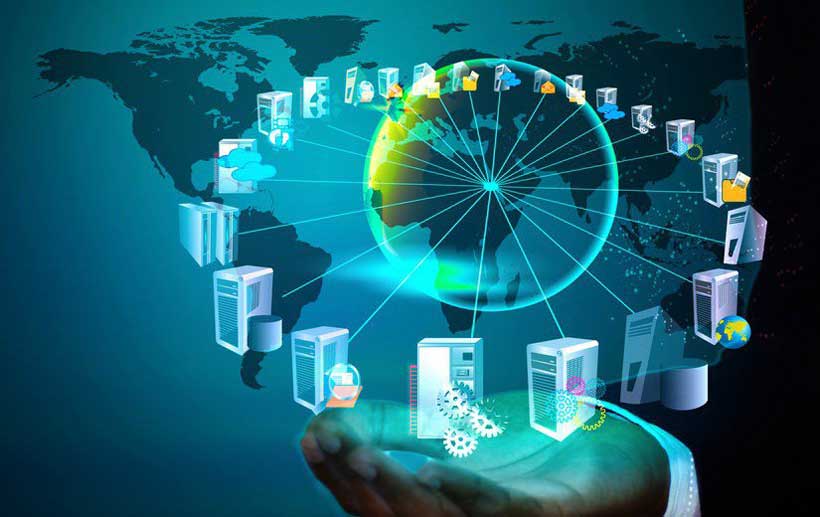 Biased algorithms and noninclusive data sets are contributing to a growing 'techlash' around the world. Today, the World Economic Forum, the international organisation for public-private cooperation has released a new approach to help governments and businesses counter these growing societal risks.
The Responsible Use of Technology report provides a step-by-step framework for companies and governments to pin point where and how they can integrate ethics and human rights-based approaches into innovation. Key questions and actions guide organizations through each phase of a technology's development process and highlight what can be done and when to help organizations mitigate unethical practices. Notably, the framework can be applied on technology in the 'final' use and application phase, empowering users to play an active role in advocating for policies, laws and regulations that address societal risks.
The guide was co-designed by industry leaders from civil society, international organizations and businesses including BSR, the Markkula Centre for Applied Ethics, the United Nation's Office of the High Commissioner for Human Rights, Microsoft, Uber, Salesforce, IDEO, Deloitte, Omidyar Network and Workday. The team examined national technology strategies, international business programmes and ethical task forces from around the world, combining lessons learned with local expertise to develop a guide that would be inclusive across different cultures.
"Numerous government and large technology companies around the world have announced strategies for managing emerging technologies," said Pablo Quintanilla, Fellow at the World Economic Forum, and Director in the Office of Innovation, Salesforce. "This project presents an opportunity for companies, national governments, civil society organizations, and consumers to teach and to learn from each other how to better build and deploy ethically-sound technology. Having an inclusive vision requires collaboration across all global stakeholders."
"We need to apply ethics and human rights-based approaches to every phase in the lifecycle of technology – from design and development by technology companies through to the end use and application by companies across a range of industries," said Hannah Darnton, Programme Manager, BSR. "Through this paper, we hope to advance the conversation of distributed responsibility and appropriate action across the whole value chain of actors."
"Here, we can draw from lessons learned from companies' efforts to implement 'privacy and security by design," said Sabrina Ross, Global Head of Marketplace Policy, Uber. "Operationalizing responsible design requires leveraging a shared framework and building it into the right parts of each company's process, culture and commitments. At Uber, we've baked five principles into our product development process so that our marketplace design remains consistent with and accountable to these principles."
This report is part of the World Economic Forum's Responsible Development, Deployment and Use of Technology project. It is the first in a series tackling the topic of technology governance. It will help inform the key themes at the Forum's Global Technology Governance Summit in San Francisco in April 2020. The project team will work across industries to produce a more detailed suite of implementation tools for organizations to help companies promote and train their own 'ethical champions'. The steering committee now in place will codesign the next steps with the project team, building on the input already received from global stakeholders in Africa, Asia, Europe, North America and South America.
About the Centre for the Fourth Industrial Revolution Network
The Centre for the Fourth Industrial Revolution Network brings together more than 100 governments, businesses, start-ups, international organizations, members of civil society and world-renown experts to co-design and pilot innovative approaches to the policy and governance of technology. Teams in Colombia, China, India, Israel, Japan, UAE and US are creating human-centred and agile policies to be piloted by policy-makers and legislators, shaping the future of emerging technology in ways that maximize their benefits and minimize their risks. More than 40 projects are in progress across six areas: artificial intelligence, autonomous mobility, blockchain, data policy, drones and the internet of things.
The Network helped Rwanda write the world's first agile aviation regulation for drones and is scaling this up throughout Africa and Asia. It also developed actionable governance toolkits for corporate executives on blockchain and artificial intelligence, co-designed the first-ever Industrial IoT (IIoT) Safety and Security Protocol and created a personal data policy framework with the UAE.