Seven Countries Emerging as Frontrunners in the Fourth Industrial Revolution
Finland, Switzerland, Sweden, Israel, Singapore, the Netherlands and the United States are leading the world when it comes to generating economic impact from investments in information and communications technologies (ICT), according to the World Economic Forum's Global Information Technology Report 2016.
On average, this group of high-achieving economies at the pinnacle of the report's Networked Readiness Index (NRI) economic impact pillar scores 33% higher than other advanced economies and 100% more than emerging and developing economies. The seven are all known for being early and enthusiastic adopters of ICT and their emergence is significant as it demonstrates that adoption of ICTs – coupled with a supportive enabling environment characterized by sound regulation, quality infrastructure and ready skills supply among other factors – can pave the way to wider benefits.
The breakaway of these seven economies is significant for other nations given the role that networked readiness is likely to play as the world transitions to the Fourth Industrial Revolution. The Global Information Technology Report 2016 finds high levels of confidence among business leaders that capacity to innovate is increasing, which suggests that other nations, too, could start to see more economic and social impact from ICT. However, on a cautionary note, the NRI data also suggest that individuals are driving ICT adoption much more enthusiastically than either governments or business, where no clear trends are discernible across regions since 2012.
Who leads the Networked Readiness Index in 2016?
The 2016 edition of the NRI finds Singapore as the highest-placed country in the world when it comes to networked readiness. Finland, which topped the ranking in 2014, remains in second place for a second year in a row, followed by Sweden (3rd), Norway (4th) and the United States (5th), which climbed two places. Making up the rest of the top 10 are the Netherlands, Switzerland, the United Kingdom, Luxembourg and Japan.
While the upper echelons of the NRI continue to reflect a strong correlation between networked readiness and per capita income, roughly 75% of the countries included in this year's index show a score improvement in 2016. However, convergence both at the global and regional level remains elusive, with four regions – Eurasia, Emerging Europe, the Middle East, North Africa and Pakistan (MENAP) group, and sub-Saharan Africa – having widened the gap between the most and least networked-ready since 2012.
Elsewhere in the NRI, of the large emerging markets, Russia remains unchanged at 41st position. China comes next, moving up 3 places to 59th. South Africa improves markedly, climbing 10 places to 65th, while Brazil partially recovers from a previous downward trend to 72nd this year and India drops two places to 91st.
Europe remains at the technology frontier; seven of the top 10 NRI countries are European. Yet the performance range is wide, with Greece dropping four places to 70th position and Bosnia and Herzegovina closing the group at 97. Several Eastern European countries, notably the Slovak Republic, Poland and the Czech Republic, are making big strides, landing spots in the NRI top 50. Better affordability and large improvements in economic and social impacts are making major contributions to this success. Italy is another notable mover this year, improving 10 places to 45th position as the economic and social impacts of ICT are starting to be realized (up 18 in the global impact ranking).
The Eurasia region continues its upward trajectory, with the average NRI for the region increasing significantly since 2012. In particular, it is notable that the improvement is observed across all four elements that make up the index: environment, readiness, usage and impact. The region is led by Kazakhstan, which continues on its positive trajectory of recent years to land in 39th position.
Malaysia leads the Emerging Asian economies in 2016 and moves up one spot to 31st position overall. The country continues to perform strongly, supported by a government which is fully committed to the digital agenda. The top five in the region in terms of overall ICT readiness remain Malaysia, Mongolia, Thailand, China and Sri Lanka as in 2015. The group of Emerging Asian countries has been moving up and converging since 2012. Individual usage in the region is still one of the lowest in the world, but has been growing strongly in recent years.
The performance range by countries in the Latin America and Caribbean region remains widely dispersed with almost 100 places between Chile (38th) and Haiti (137th). There was no clear trend from 2015 to 2016 in terms of relative performance, with Chile and Haiti staying put and, of the remaining group, half of the countries improving their ranking and the other half dropping. Considering the absolute NRI score, however, the region has been moving up and converging since 2012. In order to foster the innovation forces that are key for thriving in the digitized world and the emerging Fourth Industrial Revolution, many governments in the region will urgently need to reinforce efforts to improve their regulatory and innovation environments.
The United Arab Emirates (26th) and Qatar (27th) continue to lead the Arab world in networked-readiness. In addition, the MENAP region (Middle East, North Africa and Pakistan) is home to two of the biggest movers in this year's ranking: Kuwait (61st, up 11) and Lebanon (88th, up 11). In both cases, individuals are leading the charge, with the business sector catching up and strongly contributing to the successful performance. While governments are lagging behind in terms of digital adoption (Kuwait, 81st; Lebanon, 124th), the business community in both countries is registering an increased weight on ICT in government vision and efforts to improve the regulatory environment.
The NRI also sees several sub-Saharan African countries among the top upward movers, including South Africa (65th, up 10), Ethiopia (120th, up 10) and Côte d'Ivoire (106th, up 9). Leadership, in terms of digital adoption, is coming from different groups of stakeholders. While efforts are very much government-driven in Ethiopia and Côte d'Ivoire, the business sector is providing the most momentum in South Africa. The largest barriers to tackle for Côte d'Ivoire will be infrastructure and affordability; reversing the trend of a deteriorating business and innovation environment for South Africa; and boosting individual usage and skills for Ethiopia.
"The digital economy is an essential part of the architecture of the Fourth Industrial Revolution. In order for digital technology to continue contributing economic and social impact, societies need to anticipate its effects on markets and to ensure a fair deal for workers in digitized market environments. New models of governance will be key in this," said Richard Samans, Head of the Centre for the Global Agenda, Member of the Managing Board, World Economic Forum Geneva.
"Cross-border data flows drive innovation and growth," says Pastora Valero, Vice President of Government Affairs, Cisco. "The countries and companies innovating most prominently know that it is the free flow of ideas and information, which leads to improvements in processes and products. Initiatives to foster the free flow of data are crucial to supporting the global nature of the data economy."
"Measuring the economic and social impact of the digital economy is important for making appropriate policy decisions in both developed and developing economies. The Networked Readiness Index is a valuable tool for helping public and private sector leaders in leveraging the potential of technology." – Soumitra Dutta, Cornell University.
' "Digital" is not just about technology. It is a state of mind, and the source of new business models, new consumption patterns, new ways for business and individuals to organize, produce, trade and innovate. In the global game of digital innovation, the performance and progress made by emerging economies such as Singapore, the United Arab Emirates or South Africa for example are remarkable: they may hold the promise of even more spectacular improvements in the ways digital technologies will be harnessed to competitiveness, growth and social progress in the coming years.' – Bruno Lanvin, INSEAD.
In addition to providing insights into countries' performance in the unfolding digital revolution, the report notes a number of trends across ICT adoption in 2016:
How much innovation is "digital"? As the global economy becomes increasingly digitized so, it would seem, innovation is becoming much less defined in a narrow technological sense. For example, while the report finds business model innovation on the rise in more than 100 countries, it also finds stagnation in the Business Usage pillar. This would suggest that while innovation is a top priority for many businesses, they are still missing out on opportunities for greater impact through ICT adoption.
Patents are declining as a measure of innovative capacity: While the minds of business executives around the world are increasingly focused on innovation, traditional measures for innovation such as the number of patents registered are telling a smaller and smaller part of the story. This may be related to the fact that the current transformation is nurtured by a different type of innovation, increasingly based on digital technologies and on the new business models it allows.
The ICT infrastructure gap remains a chronic challenge and is getting wider: Of the 12 pillars of the report, infrastructure is the one where improvement is least pronounced. Worse, since 2012 the lowest-ranked countries have been reporting a deterioration in their infrastructure in absolute terms. Infrastructure is a key determinant of a nation's ICT-readiness alongside affordability and skills, acting as a gateway to increased usage and ultimately economic and social impact.
Social impact needs new momentum in important areas but is picking up overall: While the social impact pillar of the NRI has seen positive change overall since 2012, most regions register a decline in one of its important components, the impact of ICT on government efficiency. Another important social impact indicator, ICTs and access to basic services, is starting to recover in 2016 after years of decline. This suggests that more people are feeling the benefits of online access to healthcare, finance, insurance and other services. Social impacts on the whole rose most strongly in the group of high-income countries over the year.
Iran among five pioneers of nanotechnology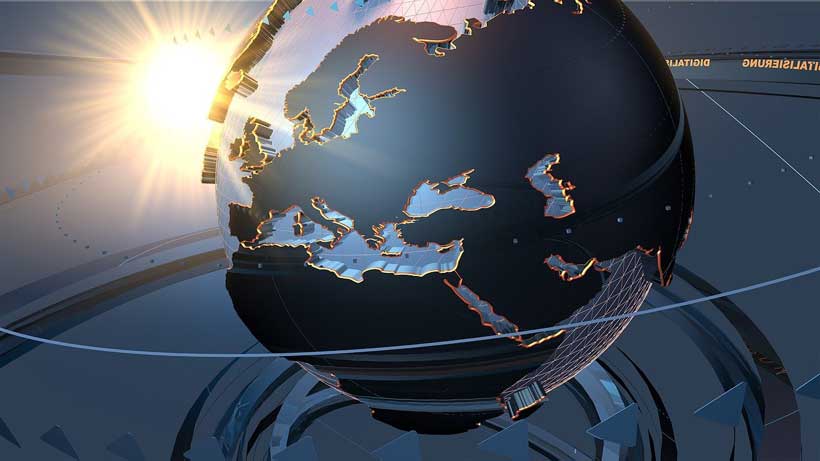 Prioritizing nanotechnology in Iran has led to this country's steady placement among the five pioneers of the nanotechnology field in recent years, and approximately 20 percent of all articles provided by Iranian researchers in 2020 are relative to this area of technology.
Iran has been introduced as the 4th leading country in the world in the field of nanotechnology, publishing 11,546 scientific articles in 2020.
The country held a 6 percent share of the world's total nanotechnology articles, according to StatNano's monthly evaluation accomplished in WoS databases.
There are 227 companies in Iran registered in the WoS databases, manufacturing 419 products, mainly in the fields of construction, textile, medicine, home appliances, automotive, and food.
According to the data, 31 Iranian universities and research centers published more than 50 nano-articles in the last year.
In line with China's trend in the past few years, this country is placed in the first stage with 78,000 nano-articles (more than 40 percent of all nano-articles in 2020), and the U.S. is at the next stage with 24,425 papers. These countries have published nearly half of the whole world's nano-articles.
In the following, India with 9 percent, Iran with 6 percent, and South Korea and Germany with 5 percent are the other head publishers, respectively.
Almost 9 percent of the whole scientific publications of 2020, indexed in the Web of Science database, have been relevant to nanotechnology.
There have been 191,304 nano-articles indexed in WoS that had to have a 9 percent growth compared to last year. The mentioned articles are 8.8 percent of the whole produced papers in 2020.
Iran ranked 43rd among the 100 most vibrant clusters of science and technology (S&T) worldwide for the third consecutive year, according to the Global Innovation Index (GII) 2020 report.
The country experienced a three-level improvement compared to 2019.
Iran's share of the world's top scientific articles is 3 percent, Gholam Hossein Rahimi She'erbaf, the deputy science minister, has announced.
The country's share in the whole publications worldwide is 2 percent, he noted, highlighting, for the first three consecutive years, Iran has been ranked first in terms of quantity and quality of articles among Islamic countries.
Sourena Sattari, vice president for science and technology has said that Iran is playing the leading role in the region in the fields of fintech, ICT, stem cell, aerospace, and is unrivaled in artificial intelligence.
From our partner Tehran Times
Free And Equal Internet Access As A Human Right
Having internet access in a free and equal way is very important in contemporary world. Today, there are more than 4 billion people who are using internet all around the world. Internet has become a very important medium by which the right to freedom of speech and the right to reach information can be exercised. Internet has a central tool in commerce, education and culture.
Providing solutions to develop effective policies for both internet safety and equal Internet access must be the first priority of governments. The Internet offers individuals power to seek and impart information thus states and organizations like UN have important roles in promoting and protecting Internet safety. States and international organizations play a key role to ensure free and equal Internet access.
The concept of "network neutrality" is significant while analyzing equal access to Internet and state policies regulating it. Network Neutrality (NN) can be defined as the rule meaning all electronic communications and platforms should be exercised in a non-discriminatory way regardless of their type, content or origin. The importance of NN has been evident in COVID-19 pandemic when millions of students in underdeveloped regions got victimized due to the lack of access to online education.
Article 19/2 of the International Covenant on Civil and Political Rights notes the following:
"Everyone shall have the right to freedom of expression; this right shall include freedom to seek, receive and impart information and ideas of all kinds, regardless of frontiers either orally, in writing or in print, in the form of art, or through any other media of his choice."
Internet access and network neutrality directly affect human rights. The lack of NN undermines human rights and causes basic human right violations like violating freedom of speech and freedom to reach information. There must be effective policies to pursue NN. Both nation-states and international organizations have important roles in making Internet free, safe and equally reachable for the people worldwide. States should take steps for promoting equal opportunities, including gender equality, in the design and implementation of information and technology. The governments should create and maintain, in law and in practice, a safe and enabling online environment in accordance with human rights.
It is known that, the whole world has a reliance on internet that makes it easy to fullfill basic civil tasks but this is also threatened by increasing personal and societal cyber security threats. In this regard, states must fulfill their commitment to develop effective policies to attain universal access to the Internet in a safe way.
As final remarks, it can be said that, Internet access should be free and equal for everyone. Creating effective tools to attain universal access to the Internet cannot be done only by states themselves. Actors like UN and EU have a major role in this process as well.
Future Energy Systems Need Clear AI Boundaries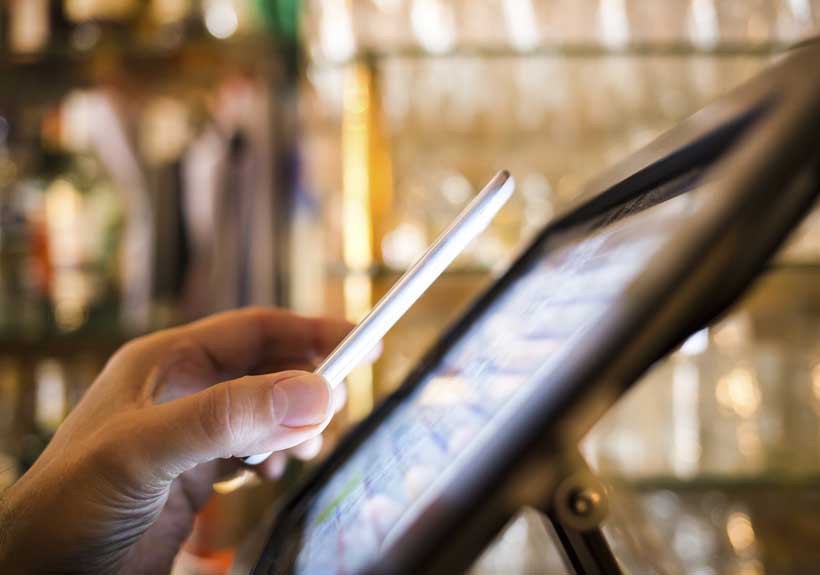 Today, almost 60% of people worldwide have access to the Internet via an ever-increasing number of electronic devices. And as Internet usage grows, so does data generation.
Data keeps growing at unprecedented rates, increasingly exceeding the abilities of any human being to analyse it and discover its underlying structures.
Yet data is knowledge. This is where artificial intelligence (AI) comes in. Today's high-speed computing systems can "learn" from experience and, thus, effectively replicate human decision-making.
Besides holding its own among global chess champions, AI aids in converting unstructured data into actionable knowledge. At the same time, it enables the creation of even more insightful AI – a win-win for all. However, this doesn't happen without challenges along the way.
Commercial uses of AI have expanded steadily in recent years across finance, healthcare, education and other sectors. Now, with COVID-19 lockdowns and travel restrictions, many countries have turned to innovative technologies to halt the spread of the virus.
The pandemic, therefore, has further accelerated the global AI expansion trend.
Energy systems need AI, too.
Rapidly evolving smart technology is helping to make power generation and distribution more efficient and sustainable. AI and the Big Data that drives it have become an absolute necessity. Beyond just facilitating and optimising, these are now the basic tools for fast, smart decision making.
With the accelerating shift to renewable power sources, AI can help to reduce operating costs and boost efficiency. Crucially, AI-driven "smart grids" can manage variable supply, helping to maximise the use of solar and wind power.
Read more in IRENA's Innovation Toolbox.
Risks must be managed to maximise the benefits.
AI usage in the energy sector faces expertise-related and financial constraints.
Decision makers, lacking specialised knowledge, struggle to appreciate the wide-ranging benefits of smart system management. In this respect, energy leaders have proven more conservative than those in other sectors, such as healthcare.
Meanwhile, installing powerful AI tools without prior experience brings considerable risks. Data loss, poor customisation, system failures, unauthorised access – all these errors can bring enormous costs.
Yet like it or not, interconnected devices are on the rise.
What does this all mean for the average consumer?
Smart phones, smart meters and smart plugs, connected thermostats, boilers and smart charging stations have become familiar, everyday items. Together, such devices can form the modern "smart home", ideally powered by rooftop solar panels.
AI can help all of us, the world's energy consumers, become prosumers, producing and storing our own energy and interacting actively with the wider market. Our data-driven devices, in turn, will spawn more data, which helps to scale up renewables and maximise system efficiency.
But home data collection raises privacy concerns. Consumers must be clearly informed about how their data is used, and by whom. Data security must be guaranteed. Consumer privacy regulations must be defined and followed, with cybersecurity protocols in place to prevent data theft.
Is the future of AI applications in energy bright?
Indeed, the outlook is glowing, but only if policy makers and societies strike the right balance between innovation and risk to ensure a healthy, smart and sustainable future.
Much about AI remains to be learned. As its use inevitably expands in the energy sector, it cannot be allowed to work for the benefit of only a few. Clear strategies need to be put in place to manage the AI use for the good of all.