Philosophy and Humanism in a Cynical Machiavellian Age of GeoPolitics
"Philosophy is not something to be used scornfully or as insult, but for honor and glory. People are beginning to think wrongly in that philosophy should only be studied by very few, if any at all, as if it is something of little worth. We have reduced philosophy to only being useful when being used for profit.
I say these things with regret and indignation for the philosophers who say it should not be pursued because it has no value, thus disqualifying themselves as philosophers. Since they are in it for their own personal gain, they miss the truth for its own sake. I'm going to say, not to brag, but I've never philosophized except for the sake of philosophy, and have never desired it for my own cultivation. I have been able to lose myself in philosophy and not be influenced by others who try to pull me away from it. Philosophy has taught me to rely on my own convictions rather than on the judgments of others and to concern myself less with whether I am well thought of than whether what I do or say is evil."–Pico della Mirandola (from his "De Hominem Dignitate" on the Dignity of Man)
The above quote on philosophy by the Neo-Platonic Italian Humanist Pico della Mirandola is perhaps more relevant today, the era of cynical Machiavellian geo-political realities, than it ever was, perhaps even more so than during the first century of the Renaissance in Florence. Today, as in the past, many go about full of pious pronouncements on the intrinsic value of philosophy, how the rejection of philosophy is in itself a philosophy of sort; they even declare themselves devotees of philosophy, but, alas, there are precious few among them who are willing to die, like Socrates, for their ideas or what they truly believe in, with the possible exception of ideological fanatics of various persuasions who confuse the advocacy of mindless outrageous actions and revolutions for serious thinking; and this despite the fact that in many schools in the West philosophy continues to be part of the Liberal Arts curriculum.
Unfortunately, the Liberal Arts curriculum, like philosophy, is more honored in words than in deeds and so the struggle between the two worlds continues; that is to say, the positivistic world of science and the humanistic world of the arts as C.P. Snow taught us in his celebrated book The Two Cultures. On the other hand, a Leonardo Da Vinci, that quintessential Renaissance man, conceived no such dichotomy: he was both a great artist and a great scientist and was able to synthesize and harmonize the two cultures. How did we get to this sorry stage?
I happen to teach introductory college philosophy courses to beginners in philosophy. The first thing I have to disabuse those students of, is the notion that philosophy is some kind of esoteric difficult subject for a few specialists and connoisseurs to be put to rest once and for all once graduation requirements have been fulfilled. In other words, the notion that it's a subject one has to bear and suffer for a while, so to speak, for the sake of a degree, not one that could be greatly enjoyed and profited from, both intellectually and morally, for one's whole life-time.
I begin in a negative mode by having them read an essay of mine titled "What philosophy is not" where I make the point that philosophy is not a mere tool of rhetoric and logic with which to win arguments, persuade people to do one's bidding, and become a "successful" politician. Socrates is of course mentioned as the father of western philosophy and the very antithesis of that sophistic utilitarian stance. He famously said in the Athenian agora that "the unexamined life is not worth living."
The point is then stressed that the subject of philosophy as an academic discipline, despite Plato's enduring academy, does not begin, and it certainly does not end, esoterically in academia; rather, it is first born with Socrates exoterically in the public square in ancient Athens, in the midst of the drama that is human life, from cradle to tomb. Socrates is considered the father and the first martyr of philosophy because he was a man willing to die for his principles and beliefs. It is basically a reflection on the meaning of life, one's own and that of humanity, hence history is always to be considered an essential component of philosophy, so that we don't end up re-inventing the wheel.
I then touch on Boethius' (the second great martyr of philosophy) "The Consolation of Philosophy" to impress upon them that when everything else fails intellectually and existentially, philosophy remains a constant, a reliable consolation, like the sun shining in the sky, ready to encourage us, despite it all; but of course, to get to see the sun one needs first to get out of the cave of ignorance. Plato's myth of the cave is then introduced and discussed at some length.
Eventually we get to the discussion of Pico della Mirandola, a great devotee of philosophy, if there ever was one. He was an Italian Humanist from the 15th century who understood thoroughly that the Renaissance was a harmonious synthesis of faith and reason, something already theoretically mapped out by the great scholastic philosopher Thomas Aquinas a century earlier. It would be enough to look at a painting like Primavera by Botticelli, or the David of Michelangelo to be convinced of that. The harmony between Greco-Roman and Christian culture is unmistakable. The David is not just a perfect naked Greek statue aesthetically pleasing, it is also portraying the moment of faith in a Biblical event. Nowhere in Greek sculpture one will find the face of a David and the spirituality it exudes. Primavera of Botticelli, likewise, is not just a Greek goddess; she is also a Raphaelite Madonna. The synthesis may not be perfect, but it is extraordinary. This is a synthesis that modern man preoccupied with geo-political considerations has all but forgotten.
Kenneth Clark in his famous video series "Civilization" dedicates a whole one hour segment to the discussion of Italian Humanism which admittedly was based on the famous slogan by Euripides that "man is the measure of all things" but he also mentions Pico della Mirandola's "On the dignity of man" which is based not so much on the paradox that everything changes constantly and the only thing that does not change is man's capacity for change, but on the fact that the transformation of man is first and foremost a moral transformation requiring constant intellectual and moral effort and having perfection as its ultimate goal; a perfection which turns out to be a transcendent reality (hence the neo-Platonism of Pico), and aiming at the very divinity of God symbolized by nature which he created. For a neo-Platonist, poetry, at its best, always points to the transcendent. St. Francis of Assisi "Canticle of Creatures" written in the 13th century is exemplary in this respect and that is the reason he is the patron saint of ecology and respect for animals.
So it turns out that while it may be true that man is the measure of all things, as contemporary secular humanists like to insist upon, one needs first to understand what exactly is the nature of man and the goal toward which his nature tends. As it turns out, ultimately the human vocation, its very purpose (telos) and destiny, is a mystical vocation; something that Aristotle and Plato, two non-Christian philosophers, certainly intuited when they postulated a theoretical "isle of the blessed" on which to contemplate the True, the Good and the Beautiful, but which humanists such as Pico (and Thomas Aquinas before him) actually accomplished by the harmonization of reason and faith.
Invisible COVID-19 makes systemic gender inequalities and injustices visible
It is no surprise that the Covid-19 epidemic is not gender-neutral in our social world, which requires everything to be sexually consequently halted economic activities and enforced social distance. The gender dimension of the outbreak is very violent and paralyzed, but they are not new and surprising. In fact, the invisible covid19 is hyper-global and largely corporate-driven, with its economic, environmental and social injustices, permanent gender inequality and sexism, severe xenophobia and racism, and new colonialism and marketed mining activity implemented by self-owned financial, political and intellectual elites has made many fault lines visible in our world visible.
In the context of the coronavirus epidemic and other systemic crises, some useful features associated with female leadership, such as knowing their own limits, motivating through transformation, putting people on top of self-praise, humility, focusing on raising others, and empathizing rather than managing others, are more gender-sensitive, egalitarian and human rights. can help improve centered responses. At the very least, the diversity of approaches and experiences in addressing public health and human safety should be an argument for more equal representation of women at all levels of decision-making. This can affect, for example, how parliaments (currently 75% men worldwide) protect and safeguard human rights, how gender-sensitive the measures they take and how they should control their implementation after Covid-19 and how we can build a better future.
The Covid-19 outbreak is not the real cause, but it is a reinforce, enhancer and aggravating of existing discrimination and injustice in our systems and societies, including crushing, using and victimizing women and girls in many areas of daily life. It does not separate viruses, societies and systems. It is not a coincidence that the dominant economic pattern and thinking are constantly exploiting existing gender stereotypes, and that women and girls are constantly underestimating their contribution to the survival of societies by making the care work invisible, worthless, low-paid, and insignificant. Therefore, the fight against corona virus should be comprehensive and systematic. This struggle cannot be limited to the virology plane and cannot be referred to improving health systems; The feminist, human rights-based, intersectional and justice-oriented analysis, based on nationalist and authoritarian austerity and competition policies, is based on human rights, intersectional and justice-oriented analysis, cultural, political, social and economic levels. it should attack discrimination and inequality inside and outside.
Gender experts and feminists are wise to deal with the epidemic in their writings and analysis to begin to transform the way our societies work, the most vulnerable and marginalized groups, especially women and girls, to protect, empower and take advantage of them. it reminds us that we need to use this momentum – and initiatives, resources, research, actions and discourses. They are also making a joint effort to monitor the actions of governments and companies and to impose the responsibility to launch the fundamental changes needed now. This is a gender equality, intersectional and human rights that prioritize people's well-being, participation in decision-making processes and access to basic services and resources, centrally for the responsibilities targeted at the local, national and global level, during and after the Covid-19 outbreak.
Finally, during a terrifying global crisis such as the Covid-19 outbreak, especially to political leadership, to both real leadership examples and failures, and therefore to societies experiencing multiple and intersecting human, economic, social, sanitary and political crises, We witness the need to re-evaluate what qualities we are looking for in leaders who are expected to guide the world after the epidemic, which is radically different from the pre-epidemic world. A series of gender experts and observers, comparing different national responses – and leadership styles – to the coronavirus crisis, is not the debt of female leaders in different countries such as Taiwan, New Zealand and Germany, and female heads of states in some Scandinavian countries, in times of crisis to empathize and diligently. points out that they emphasize that there is power. The success of the epidemic in limiting the worst excesses in their country is even more impressive, given that at the start of the epidemic, only 10 out of 152 elected presidents, and therefore only 7% of all global political leaders, were women. Compare this to the style of a group of male leaders who use the crisis around the world, perhaps the most striking example of Hungary, who use the crisis to speed up authoritarianism and undermine the principle of separation of powers, and resort to the war of blame rather than offering stable crisis management. This shows only what social scientists have previously confirmed at various levels, that is, there are some gender differences in leadership activity.
The Need for Humanitarian Leadership and Global Solidarity during COVID-19
The coronavirus pandemic is a systemic human development crisis, affecting individuals and societies in unprecedented ways. It is also generating new humanitarian needs.
According to UN estimates, half a billion people, or 8% of the world's population, could be pushed into destitution by the year's end, largely due to the pandemic. If so, then the fight against poverty would be set back 30 years. The International Rescue Committee said last week that the virus could cause 1bn infections and 3.2m deaths in 34 fragile states, including Afghanistan and Syria.
The fourth annual Global Report on Food Crises highlights Yemen, the Democratic Republic of the Congo, Afghanistan, Venezuela, Ethiopia, South Sudan, Sudan, Syria, Nigeria and Haiti among the countries most at risk of widespread famines caused by the coronavirus pandemic. According to World Food Programme estimates, the number suffering from hunger could rise from 135 million to more than 250 million.
The International Labour Organization reported last week that almost 1.6 billion informal economy workers (representing the most vulnerable in the labor market)out of a worldwide 2 billion and a global workforce of 3.3 billion are in immediate danger of having their livelihoods destroyed.
COVID-19 has underscored the importance of humanitarian leadership and global solidarity. On April 2, the United Nations General Assembly unanimously adopted a resolution, co-sponsored by 188 nations including Qatar, calling for "intensified international cooperation to contain, mitigate and defeat the pandemic, including by exchanging information, scientific knowledge and best practices and by applying the relevant guidelines recommended by the World Health Organization."
Solidarity is a matter of both morality and long-term vision. Failure to pass this test would leave deep psychological wounds in left-behind countries, paving the way for all manner of extremism and new crises—from pandemics to conflicts—that would threaten everyone. By rallying around science and solidarity today, we will sow the seeds for greater unity tomorrow.
The coronavirus does not respect borders. Nor does it discriminate. It brings into stark view the imperative for humanitarian leadership. This crisis has revealed variations in state capacity to contain the spread of the virus.
Many governments either lack adequate capacity to respond, or in some cases, the necessary political will to provide for their citizens. For example, the most developed countries – those in the very high human development category – have on average 55 hospital beds, over 30 physicians, and 81 nurses per 10,000 people, compared to 7 hospital beds, 2.5 physicians, and 6 nurses in a least developed country.
One can readily imagine that if the COVID-19 response has been dire in the developed countries, it is going to be infinitely more devastating for governments that have only a fraction of the financial and medical resources.
Despite the blockade, the State of Qatar stands out as one of the most actively involved in global humanitarian responses to the COVID-19 pandemic. Qatar has provided significant humanitarian aid to 20 countries so far, including assistance in the field of medical supplies, building field hospitals, and contributing USD 140 million to multilateral organizations working to develop vaccines or ensure the resilience of healthcare in other countries.
To date, Qatar has sent substantial aid to China, Iran, Palestine, Italy, Lebanon, Algeria, Tunisia, Nepal and Rwanda. In addition, the representation mission of the Qatar Red Crescent Society (QRCS) in Turkey has recently distributed supplementary food aid to around 110,000 families at internally displaced persons (IDPs) camps in Idlib and Aleppo Governorates, northern Syria.
In the age of COVID-19, protecting the most vulnerable among us is not just a moral imperative but also an urgent public health objective. The health of one is the health of all.
COVID-19: More than a Biological Weapon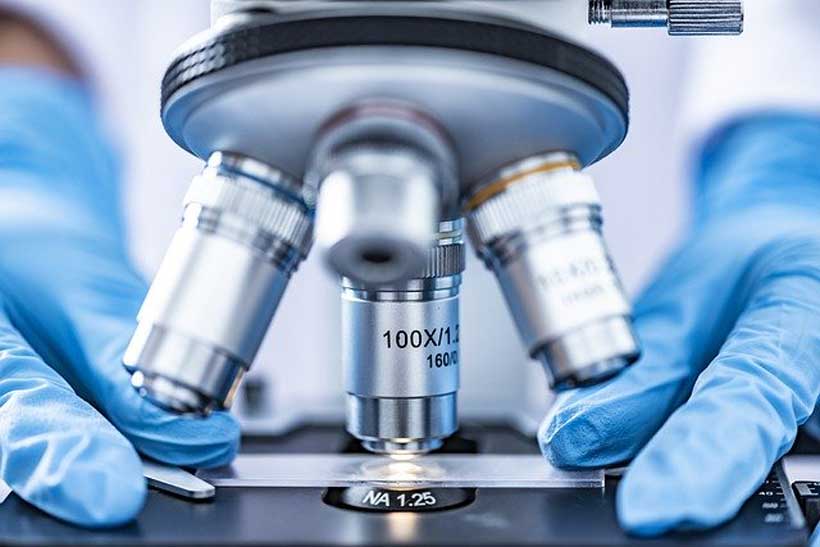 While the biological virus is a common enemy of humankind, the political virus born out of certain American politicians is equally detestable, for it has damaged the global anti-epidemic cooperation and impeded the long-term development and progress of human society. The virus in the political world has done even more damages than the virus from the natural world.
What are the sources of this political virus then? It is rooted in the selfish interests of a handful of American politicians. Not long ago, the American media revealed that senior US officials had handed down documents to a number of federal agencies requesting all federal employees to speak consistently about the pandemic and blame China for everything. The document was practically a confession of the US government on how it implemented the buck-passing. As 2020 is America's election year, some American politicians are so crazily intent on fabricating all kinds of fallacies about "holding China accountable," attacking the WHO for being too "China-centric," and even criticizing some state governors for poor epidemic response, all to keep the epidemic from affecting the election. Such unscrupulous "political shows" reflect how desperate these politicians are to cover up their misconduct both in the decision and execution of their response, with a purpose of deflecting the public grumble.
The political virus is a tumor stemming from racism. After the WHO and the scientific circle named the novel coronavirus COVID-19, some American politicians deliberately ignored the new nomenclature and insisted on calling it the "Chinese virus". It is an international consensus not to label a virus with a region, state, or nation, which is also a universal principle that the international community should uphold. Yet these American politicians are determined to defy the world by intentionally steering public opinions in the direction of racism and xenophobia, and practicing racial discrimination. The use of the term "Chinese virus" for coronavirus laid bare the absolute absence of common sense, conscience, cooperative spirit, and morality in those politicians infected with the "political virus".
The political virus derives from the Cold War mentality. A small group of American politicians have been obsessed with political maneuver and slandering China, especially the US Secretary of State Mike Pompeo, who has been busy fanning flames and spreading rumors. The "political virus" ingrained in their mind is the hotbed of all their vicious intentions. They have the wishful thinking that accusing China of the so-called "mask diplomacy" would offset its influence; vilifying China's aid to help build the African Center for Disease Prevention and Control as an attempt to "steal genome data" would drive a wedge between China and Africa; and egging other countries to claim reparations from China would pin the "original sin" of the virus on the country…. These whimsical whoppers are nothing but Washington's attempts to curb China's development.
The political virus is rooted in the obsession with "great-power competition." The US government labeled China and Russia as the biggest challenges to US national security in its latest National Security Strategy and National Defense Strategy, and declared the reemergence of great-power competition. During this global crisis of COVID-19, certain American politicians, going out of their way to make "ammunition to win the great-power competition," have gone all out to oppose China in every possible way and tried hard to cover up America's embarrassment of ineffective epidemic control measures by smearing China, rather than focus on preventing the virus spread. As we can never wake up someone pretending to be asleep, perhaps the best way is to leave him alone and "not even turn our eyes in his direction," as the famous Chinese writer Lu Xun once said.
The disease has seeped down into the skin and should be treated before it gets worse. The world is still struggling with the COVID-19 pandemic, and all countries need to join hands in defeating it. We advise the American politicians with ulterior motives to stop the misdeed and change course before its too late. We also call on the international community to stay on high alert and take strong measures to prevent the American political virus from spreading to do more harm to the global anti-epidemic efforts and the normal international order.