Is the Defiant Giant Disintegrating the EU?
Since its accession to the EU in 1973, Britain was a defiant member state-reluctant to agree on most of the EU norms, yet picking and choosing what it deemed suitable for its own interest.
Driven by economic interests, it joined the EU—it refused to be at the table at Messina when it realized that the Six founding members wanted more than a 'free trade area' for the EEC in 1975; UK also applied for EC membership several times in the 1960s for no other reason than that the Six original members were registering high rates of economic growth, while it was suffering from 'British Disease'—it soon realized its colonial leadership to be threatened predominantly by the Franco-German alliance that was running the wheels of EU's vision for a collective European Community- a set up seeking to ensure peace and reconciliation among its European neighbours through economic and political integration. While most of the member states shore up EU's vision and stood in solidarity despite extraordinary economic crisis that hit hard the continent, and hold exit as the last resort, Britain showed its detachment to any such commitment.
The reason behind this detachment towards EU's vision and commitment lays down mostly in Britain's historical state of eurosceptic and imperialistic tendency that always kept it aloof from its European neighbours. Initial traces of this eurosceptic tendency can be traced back to 1985 to the articles of British newspapers which put forth vociferous statements of then conservative party that was increasingly opposing EU's new phase of integration. For about 40 years, this eurosceptic tendency has constantly been fuelled by various political groups and its leaders—Harold Wilson's Labour government in 1975 sought to opt out from the EU after it failed to bring reforms in the common agricultural policy(CAP), however, Britain chose to remain with 67% votes favoured to stay in the EEC. Furthermore, Britain's general citizens; the media; the conservative party; the UK independence Party (UKIP)—-all have been deeply suspicious of the EU's functional role of being a 'value based' and 'normative' actor in the rest of Europe and to the world and fear that EU's supranational norms may jeopardize Britain's sovereignty and that it will need to make too many adjustments if it follows lead of other European states. Euro-scepticism therefore had a profound impact and it represents a formidable challenge to the ideology of 'Europeanism' to an extent of weakening the process of EU integration. Stephen George(2000) correctly claims that Britain was not simply 'an awkward partner' but should be considered a 'Euro-sceptic state'.
While elements of euro-scepticism and imperialistic tendency continued to influence Britain's decision of 'staying in' /'opting out' throughout, the terrifying step of Brexit on June 23, is induced through a mixture of social, political and economic reasons that Britain is instantly grappling with. The existential problems like terrible shortage of homes; an impossibly precarious job market and an ever increasing immigrant population pose serious challenges to Britain's socio-cultural-economic set up. In addition to this, emergence of parallel eurosceptic forces within the conservative party; rise of UK independence party (UKIP) giving impetus to nationalist jingoist feelings; as well Conservative Party's victory in the 2015 election—all gave thrust to the cold resentment and seething anger waiting to burst out its outright hatred towards non-Britons. David Cameroon's disturbing speech in January 2013 only have triggered that sentiment spotting the tumultuous relation between EU/UK which finally reached to its zenith at Brexit point.
However, in the constant persuasion of prioritizing its national interests over collective one, what Britain lacking was a perspective to look beyond EU's role as an economic entity. What it loses to see is an 'idea' that precedes the existence of the EU. For various reasons, most precisely for its complexities and blemishes, the EU appears mysterious to its member states and to the outsiders and is very often projected as a bloc of nation states only, which it is not. The idea of the EU is more than that. To demystify the EU, one needs to have a holistic understanding of structural, functional and punitive aspects of the EU that define its overall purpose and capabilities. The EU is exclusive and indispensable for its own member states for various reasons: (i) ever since its inception, the EU has grown into a global actor influencing the world politics as well as its member states through its soft and hard sticks. It flourishes with time showing its member states that they still could overcome their colonial greed, become a global power if united and can create a world of peace where resurgent of war is a distant reality; (ii) the EU eliminates traditional borders and teaches its member states to redefine their notion of 'nation' and 'nationhood'—-that does not build upon imaginary territories/lines, but is made with people sharing common goals and objectives; (iii) the EU through its normative values, treaties and regulations put a check on member states and oblige them to comply with its wider goals and objectives; (iv) the EU has been consistently competing and contributing —(it is world's largest donor of foreign aid: the EU and its member states contribute 60% of all official development assistance (ODA), benefiting 160 countries)—to the world with its single continental economy—keeping 'euro' as world's second largest currency and also competing with the superpowers like China and USA; (v) as a value based entity, the EU pro-motes values of human rights, social justice etc. within and outside its borders. Despite neoliberal challenges, it reinforces the need of welfare commitments towards its member citizens and encour-age member states to shape their welfare policies accordingly; (vi) as an ever-growing global actor, it encourages countries to go for cooperation in economic, political, legal, social, educational, environmental and other domains to have a sustainable future together and therefore provides leadership to the global order—following the foot lines of its values and objectives, Brazil, Russia, India, China and South Africa came together to form BRICS as a reflection of institutionalised peace and mutual respect; (vii) the EU acts as an indomitable shield to protect its borders and its member states through its security provider NATO. It also engages intensively in resolving emerging global security threats like transnational crime and terrorism; spread of weapons of mass destructions (WMD); environmental degradation and various other humanitarian disasters that accompany pandemics, collapsed states, civil wars, forced migrations, genocide, ethnic cleansing, natural disasters etc. Above all, what makes the EU exclusive for its member states is its process of 'integration'—an everlasting institutional arrangement that continually expands to accommodate more diversities and differences and create a model peace and reconciliation. Though it faces some difficulties in such arrangements sometimes, nonetheless, the EU has been able to justify its purpose of existence over the time and it sustains quite successfully for more than 60 years now with 27 nation blocs housing more than 500 million people who learn stay together with their differences. This is the strength of the EU.
The EU member states understand the nature of this beast, without which, if each acted alone, they may face the wrath of polarisation and political chaos in contemporary world and would not be able to cope in a world that's shifting its economic dominance towards the East. With assertive China and Russia putting an alarming situation in the global politics, members states if act alone may not make a secure and safe future. In short, the EU is a necessity for its member states and without its presence, individual countries will enter into a future which is bleak and unprotected. While Brexit is seen as a symbolic challenge to EU's vision of integration process and poses threats to the very nature of its peaceful political project, speculations around its disintegration can be ignored on the ground that the EU has an innate capacity to evolve in a demanding world order as it connects to the world thorough its values—which are essential for continuation and sustainability. However, Brexit has reminded the EU that it should resolve the 'democratic deficit' oozing out from within and that it now needs to initiate some reforms through which it can regain the trust of its member states. This may be possible by making it more democratised and shedding those layers of bureaucratisation and authoritative characteristics for which it is often seen in a bad light. This may save the beast from other giants to hijack its visionary goals.
The defiant giant—Britain—may not anticipate what's coming its way, but what still may be help-ful for it is those lessons and values that it received from the EU while dealing with any uncertainty. For now, speculations are mounting up on the ground that, cutting its ties with the EU may unleash economic tantrum and reactionary forces in the British economy predictably tightening the screws of austerity everywhere and end up favouring the resurgence of xenophobic sidekicks.
From Intellectual Powerhouse to Playing Second Fiddle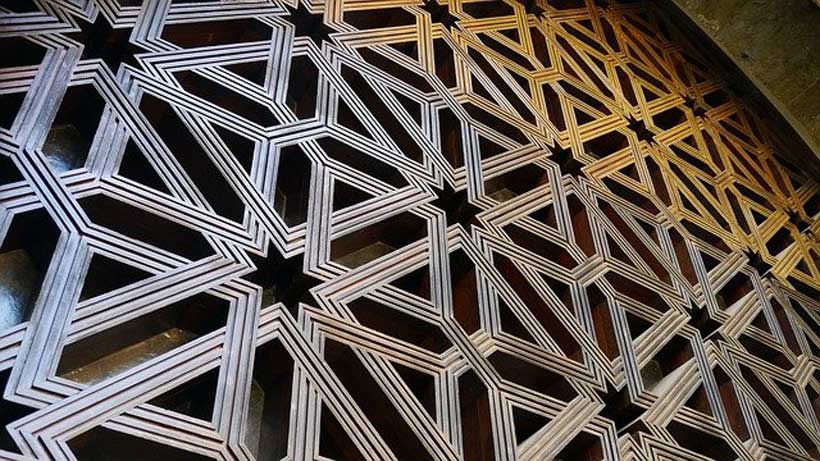 A multi-ethnic, multi-religious culture built Spain into an intellectual powerhouse so much so that after the reconquesta scholars from various parts of Europe flocked there to translate the scientific and philosophical works from classical Arabic into Latin triggering the European renaissance.
But soon there were other changes. The Holy Office of the Inquisition was born. Muslim dress, Arab names and the Arabic language were outlawed. A new inferior class of people emerged – Moriscos. They were Muslims who had converted to Catholicism under threat, usually of exile and loss of property. Many of course continued to practice Islam in secret.
Discrimination and mistreatment led to Morisco rebellions which were crushed. Eventually they were forced into internal exile to the northern provinces of Extremadura, La Mancha and New Castile where there was greater tolerance particularly in La Mancha.
In Toledo, the area around the cathedral gained fame as an informal school of translators. Often Morisco, these translators' services were available to scholars or others requiring translation of Arabic texts. It is here that the narrator of Cervantes' epic Don Quixote of La Mancha finds a translator for an Arabic manuscript, a supposedly historical account of Don Quixote's adventures. The author of the fictional text is Cide Hamete Benengeli, a name that is clearly of a Morisco. If Spain was busy making Moriscos a non-people, Cervantes was reminding them of their heritage.
In 1492 when the last Arab Emirate (Grenada) was relinquished to Catholic Spain the treaty signed promised Muslims the right to their way of life in perpetuity. Their Catholic Majesties Ferdinand II and Isabella I soon reneged on the deal. Restrictions, internal exile, discrimination and forced conversions were the result. But even the converted were not safe. As Ottoman power expanded to the Mediterranean, Spain felt threatened. Morisco loyalty became suspect and in the early 17th century they were expelled from Spain as were the Jews. So ended 900 years of coexistence, fruitful and friendly that changed to suspicions and final expulsion under Catholic Spain.
And what of Spain? Having lost its intellectual dynamism, it took its brand of intolerant Christianity to the Americas and added it to European diseases to which the people there had no immunity. A devastated but Christianized population was the result. Time and immigration have changed demographics. A majority of Argentines for example have Italian ancestry; German influence in Chile which encouraged immigration from there in the 19th century is another example.
Our own Ferdinand and Isabella composite resides in the White House with a good chance he will not next year. Life will go on and people will continue to practice the religion of their birth or choice.
The 17+1 Framework between China and Europe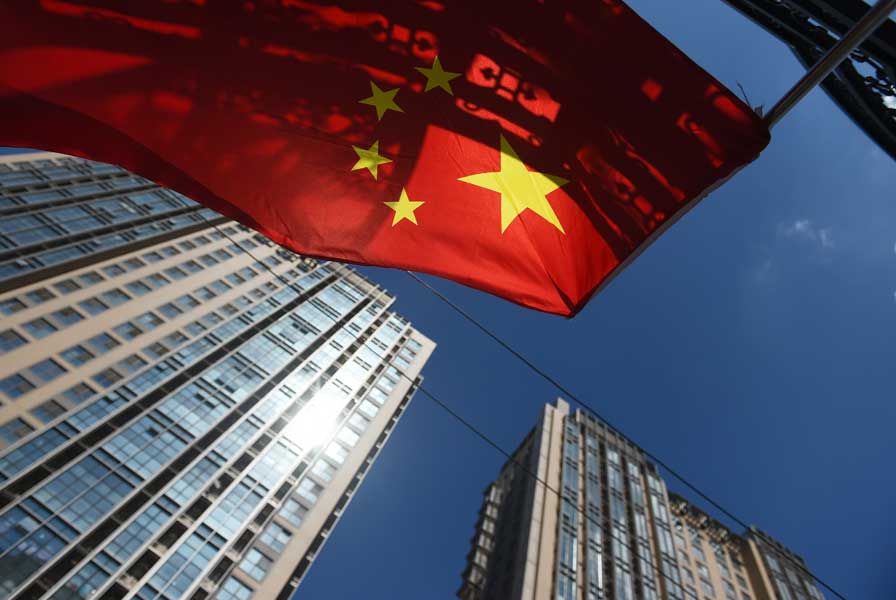 In March 2019, Chinese Prime Minister Li Keqiang made a long trip to Eastern Europe.
The reference for that trip, full of bilateral meetings, was the one found in the Joint Declaration of the EU-China Summit of April 9, 2019.
A document in which, as usual, some key points are stated: firstly, the Comprehensive Strategic Partnership, which reaffirms global strategic multilateralism, as well as "sustainable development" – whatever we may mean with this term – but in which, however, the EU reaffirms its One-China policy.
It also reaffirms support to the EU-China Cyber Task Force; the strengthening of the Addis Ababa Action Force; the funding to the joint migration agency; the will to achieve a global and inclusive economy; support to the Joint WTO Reform Group and further support to the G20; the joint action for the "Global Forum on Excess Steel Excess capacity", as well as the reform of the international financial system and the review for the new IMF quotas; the "Paris Climate Agreement" and its Montreal Protocol; the Blue Partnership for the Oceans.
With regard to foreign policy – as if everything else were not- reference is explicitly made to the support of both players, namely EU and China, for the 2015 nuclear JCPOA with Iran. Also the peace process in Afghanistan is mentioned, as well as Venezuela.
In this list of bilateral issues there is also the request for a peaceful and democratic solution for Kabul.
Not to mention – of course – the Law of the Sea and finally the situation in Myanmar.
An encyclopedia of very important international topics, which are only proclaimed and mentioned as headings. But, as far as I know, not even in confidential talks they have gone beyond the good intentions with which, as we all know, the road to hell is paved.
In that Summit, tension could be easily perceived.
China wanted to have the EU on its side, at a time of maximum trade tension with the United States, while the EU had increasing doubts about the extension – the so-called 17+1 Framework – of the Belt and Road Initiative to the Balkans and former Yugoslavia.
It should be recalled that Italy, Hungary, Greece and Portugal broke EU unity towards China at that time.
Was it just a signal to the EU? Or a well-considered choice based on the fact that the EU was a technocrat structure operating side by side with Member States – as Germany said – but did not replace them? We do not know yet.
What is certain, however, is that the Chinese seduction towards the Mediterranean and Eastern EU is based on two facts: the U.S. slow disengagement from the NATO EU pillar, regardless of its future president, and China's awareness that it has to deal with an EU which is now a "paper tiger".
Nevertheless, China carried out an even more practical operation, at least following the Confucian logic: the support for a Belt and Road network, namely the "16+1 Framework of cooperation with countries in Central and Eastern Europe" -which is celebrating its eight anniversary -to which Greece joined.
The meeting about which we are talking took place in Dubrovnik in April 2019.
The logic of the Chinese Framework is to be closely related with the "Three Seas Initiative" of 2016, an EU initiative in which China simply participated.
As stated above, at the time Greece joined the group.
The Framework, however, had been created in Budapest in 2012 to foster cooperation between the (then) 16 European countries plus China, based on the new Chinese Silk Road and investment in infrastructure, with a view to creating the China-Europe land and sea express line.
Besides Greece, the European countries participating in the Framework are the Czech Republic, Poland, Hungary, Albania, Bosnia-Herzegovina, Bulgaria, Croatia, Estonia, Lithuania, Romania, Serbia, Macedonia, Montenegro, Slovakia and Slovenia.
Among the current participants, 16 are EU Member States, five are members of the Euro area, four are candidates for participating in the single currency and one is even a potential EU Member State.
From the geopolitical viewpoint, China has built an ad hoc format basically within the EU, a mechanism that minimizes the risks of crisis in the Eurozone, creates an autonomous area of interest for China and can even create a Chinese mainmise within the EU, which could also undermine its future development – if any.
The Chinese consortium managing the operation is the China-Road and Bridge Corporation, a subsidiary of the China Communication Construction Company– a company included in the Fortune 500 list.
The Eastern European countries' underlying idea was to use Chinese support to stimulate their development but, in a document of the Czech government, it is pointed out that the bilateral commitments are now scarcely honoured.
This is due to the coronavirus and the ongoing financial crisis in European countries, as well as to an often high debt burden on the Chinese side.
The EU, however, has changed its political and economic approach towards China – rather quickly considering its normal standards.
In January 2019, in fact, a paper was published by the Federation of German Industries (BDI), which defined China as a "systemic investor" and asked the EU to make its rules and regulations stricter in view of competing with China and protect its companies.
This was followed in March 2019 by a document from the European External Action Service, the Brussels-based structure that believes it is a secret service – often with comical results.
The document told us it was necessary a) to strengthen relations with China, albeit carefully, in view of promoting common interests at global level; b) to control Chinese investment in the EU, on an equal footing (fat chance) and c) to push China towards a "sustainable" economy.
A psycholinguist should still help us to investigate into the effects of the word "global" in the minds of current political leaders.
The document also informed us that the EU should seek a more robust and, above all, mutual relationship at economic level.
Finally, it was maintained- coincidentally – that the countries of the 17+1 Framework should operate in a homogeneous relationship with EU laws. We can rest assured they will do so.
Then there was the same old story about "human rights" and the obvious "sustainable" development, not to mention climate change, China's claims on the South China Sea which, we imagined, would be pursued with or without the EU "fine souls", as well as the request for a connection between China and the EU in Eastern Europe – apart from the 17+1 Framework – which would be anyway pursued until China saw its interest, and finally the substantial repetition of the above stated China-EU agreement of 2019.
Just to avoid remaining in an imaginary world, we should recall here a very useful Machiavellian concept: "There is no avoiding war, it can only be postponed to the advantage of others".
Not to mention that "States are not ruled and maintained with words".
What is the solution to the dilemma? In all likelihood, the EU has had a very strong warning from the United States, and is trying to bridle, slow down and restrict its relations with China.
With reference to the 5G, a key issue for the United States, the European Commission has signalled a series of "necessary measures".
The EU document tells us that the 5G network is very important – just what we needed – and that the Union also supports competition and the global market. It then lists the European agencies that deal with it.
Finally, the solution for the EU is to foster cybersecurity "through the diversity of suppliers when building the network".
It should be recalled that Japan signed an agreement with the EU on the same issues in September 2019.
Everything will be known, however, once the EU's foreign investment screening mechanism has provided its results, considering that it was launched on April 10, 2019 and will be implemented by October 11, 2020.
It is connected to the Commission's Communication "A New Industrial Strategy for Europe" which maintains that "we need a new way of doing business in Europe" and that this must "reflect our values and social market traditions".
It also states that "our industrial strategy is entrepreneurial in spirit and action" but also that "scalability is fundamental in the digitalised economy" – and this is another key point for us.
An essential topic, but left on the sidelines.
Let us leave aside the other banalities and trivialities typical of the 1968 protesters newly converted to the market economy.
Obviously the new Agency will have the following aims: to create a "cooperation mechanism between the European Commission and the Member States to exchange information" – as if it were not already in place – to enable the Commission to make an evaluation (obviously a non-mandatory one) to stop the operations concerning any foreign investment- albeit is not clear whether for SMEs or otherwise – to be authorized by the Member States to "comment" on foreign investment in the EU; to list a sequence – albeit not exhaustive – of foreign investment sectors that could trigger an analysis by this very powerful organization: critical infrastructure and technology, critical inputs, access to personal data and finally guarantee of media pluralism – that has little to do with it, but "anything goes" and every little bit helps.
That is all, so far.
In December 2015, China set up the People's Liberation Army Strategic Support Force(PLASSF), the structure of the Chinese Armed Forces dealing with cyberwarfare, space warfare and electronic operations. Has the EU something similar?
Obviously not. Furthermore, NATO has a cyber-defence policy, defined at the Wales Summit of September 2014 and at the Warsaw Summit of 2016. But it has no joint agency for cyber policy, which is not only defence, but also attack.
Gas Without a Fight: Is Turkey Ready to Go to War for Resources in the Mediterranean?
Active exploration of gas deposits in the Eastern Mediterranean has boosted the region's importance for the local powers. Most European states depend on imports of energy resources, which means that taking hold of new gas sources is an important element for strengthening their energy security and diversifying their sources of hydrocarbon supplies.
Currently, Greece, Cyprus, France, and Italy are among the main players that have divided up the known and future gas deposits in the Mediterranean among themselves. All these states are EU members. We should add that other EU states also indirectly benefit from new resources, even if they do not have immediate access to gas deposits. They will, however, gain an opportunity to diversify their gas imports and distribute their hydrocarbon dependency among a greater number of suppliers.
The discovery of a new treasure trove of hydrocarbons often produces not only profits, but also additional problems since natural resources frequently turn into a source of conflict. The case of the Eastern Mediterranean is no exception, as another power has staked its claim to a share of the region's resources, a power that had officially received no piece of the gas "pie" that the European states had divided up among themselves. This power is Turkey, which has decided to actively explore the gas deposits in the Eastern Mediterranean and has also visibly increased its military presence in the region. Over the last few months, Turkish and Greek warships have been involved in several dangerous incidents, with both parties declaring their readiness to open fire at a pinch. Ankara has also warned that it would "not back down" in a potential confrontation. Like Greece, Turkey has already held military manoeuvres in the region.
Turkey's Motives
Why does Turkey need the gas deposits of the Mediterranean? Today, Ankara is forced to import most of the gas it needs. According to 2016 data, imported gas accounts for 99 per cent of Turkey's total gas consumption. Most of this gas (over 50 per cent) is purchased from Russia, with Iran, Azerbaijan, Algeria, and Nigeria being among Turkey's other important suppliers. Multibillion natural resource purchases are a heavy burden on Turkey's struggling economy. Its GDP has been stagnating since 2017, with a growth of just 0.877 per cent in 2019, compared to over 7 per cent two years ago . These negative trends have been exacerbated by the coronavirus pandemic. It has been a particularly painful time for Turkey, as the country has had to deal with the consequences of the lockdown, the partial suspension of economic activities and a sharp drop in tourist flows, which have always been an important source of revenues for Ankara. The timing of the shortened 2020 holiday season could not have been worse for Turkey. According to official data from the Turkish government, by June 2020, Turkey's GDP had dropped by 9.9 per cent compared with the previous quarter.
It is extremely important under such circumstances that Turkey finds new energy sources: the gas deposits in the Mediterranean will lift the overwhelming burden on the country's budget and give its weakened economy room to breathe. In such a situation, decreasing dependence on gas imports could be posited as the short-term goal. In the long term, Turkey intends to become a net gas exporter, which will require huge gas deposits, including those outside the Mediterranean.
Fighting for resources fits well into Recep Erdogan's "neo-Ottoman" foreign policy concept that envisions a Turkey that is more willing to engage in confrontation with Western powers. Additionally, the "neo-Ottoman doctrine" entails bolstering Turkey's regional influence—and gaining new resources in the Mediterranean fits well within this task.
International Legal Conflicts within the Dispute
Ankara's problem is that the formal provisions of the law of the sea do not allow Turkey to explore and develop potential and known gas deposits in the Eastern Mediterranean. The situation, however, is complicated by the fact that the law of the sea, like any other international legal norms, has understandable problems in terms of compliance. Additionally, the provisions of the law of the sea are very complex, and different states frequently interpret them differently, which is true for both Turkey and Greece. For instance, Turkey is actively exploring gas deposits in the Aegean Sea, although legally it does not have the right to do this: under the law of the sea, virtually all of the Aegean Sea belongs to Greece's exclusive economic zone due to a chain of Greek islands that are closer to Turkey's coasts than to continental Greece itself. Ankara, however, insists that the islands should not be taken into account when determining exclusive economic zones, which has created the first international legal conflict in the dispute.
The second conflict pertains to another stretch of the Mediterranean between Italy and Libya. Turkey has staked its claim to this stretch, citing its agreement with Libya's Government of National Accord. The problem is that the GNA does not control all of Libya's territory, which could put a question mark over the government's legitimacy. On the other hand, the GNA enjoys international recognition, a fact that Turkey repeatedly stresses.
Another case is connected with gas deposits closer to the coasts of Cyprus. Turkey does not recognize Cyprus; it only recognizes the Turkish Republic of Northern Cyprus (it is the only country to do so). Consequently, Ankara views exploring and developing gas deposits in the Exclusive Economic Zone of Cyprus as a violation of Turkey's rights. In the meantime, the colossal Calypso gas deposit that was discovered off the coast of Cyprus in 2018 is one of the main bones of contention in the present energy dispute.
The Role of the European Union and Individual European Stakeholders
From the very outset, Brussels supported Greece and condemned Ankara's aggressive actions. However, the European Union is not entirely homogeneous in its attitude to the dispute. Firstly, some of its members are locked in a confrontation with Turkey, such as Greece and Cyprus, and their stance in unequivocal. There are stakeholder states, such as France and Italy, two European Mediterranean powers that also have an interest in the region's gas deposits. Their oil and gas companies, France's Total, and Italy's Eni, have already bought shares in the discovered Mediterranean gas reserves and made relevant arrangements with Athens and Nicosia. In the standoff between Greece and Turkey, Paris and Rome are solidly behind Greece. Moreover, France has not limited itself to rhetoric, and has sent warships to the Eastern Mediterranean, thus demonstrating its willingness to support the Hellenic Navy in a critical situation. This is a particularly important step, since it entails a radical shift in the military balance of power within the dispute.
Out of all the EU member states, particular mention should be made of Germany, which has a special connection with Turkey and currently holds the presidency of the Council of the European Union. Tellingly, Berlin also sided with Greece, although, unlike France, it has been far more restrained in its conduct. Germany did not send its Navy to the region. Berlin's principal message is the need for dialogue between the opposing parties and a détente in the conflict. This is Germany's typical foreign policy stance since it prefers to avoid exerting pressure by force. Additionally, Germany has no additional incentives within the dispute since it stakes no claim to the resources of the Mediterranean.
As for the European Union in general, the overall support for Greece is easy to explain. Brussels proceeds from the official provisions of the law of the sea and, unlike Turkey, it recognizes Cyprus and, consequently, the right of Athens and Nicosia to the gas deposits. In the long term, this new source of gas could help stabilize the European Union and serve as a safety net in the event of a crisis. It was not that long ago that the global financial crisis and the subsequent Eurozone troubles, which hit Greece especially hard, almost resulted in Athens defaulting and withdrawing from the European Union—a fact that could have set a very dangerous precedent and entailed a chain reaction in other Eurozone states with major financial woes (such as Italy). With this is mind, European politicians may very well count on the fact that the revenues from developing the gas fields will help keep the Greek economy on an even keel and insure both Athens and Brussels against possible new economic shocks. We should keep in mind here that the European Union had to establish a financial aid programme and spend significant funds to save Greece from bankruptcy.
Additionally, as we have already mentioned, the new source of gas will allow many EU countries to diversify their energy suppliers and thus to boost their energy security.
How Likely is the Dispute to Turn into a "Hot" Conflict?
Despite several critical incidents, an open conflict over the gas deposits in the Eastern Mediterranean is not particularly likely, mostly due to the forces being unequal. Turkey has found itself almost completely isolated, and the only agreement Ankara can rely on has been achieved with Libya's unstable Government of National Accord. On the other side, there is an entire coalition of states, with Greece and France having already held joint military exercises.
France's military intervention radically changes the balance of power. Turkey's Navy is larger and stronger than Greece's (149 warships vs. 116, according to the Global Firepower Index), but significantly smaller than that of France (180 warships). However, it is not only a matter of how many warships each side has. What is important here is their quality: for instance, France has four aircraft carriers, while Turkey has none.
The European Union's general support for Greece is also important. The idea of imposing sanctions against Turkey was evoked at the most recent EU Foreign Ministers Meeting. Financial penalties could have a major effect on Turkey, given that the European Union is Ankara's principal trade partner, accounting for 42.4 per cent of its exports and 32.3 per cent of its imports. In such a situation, trade sanctions may prove very painful for Turkey, especially given its stagnating economy and the significant losses it has suffered as a result of the coronavirus pandemic.
Additionally, the scope of the European Union's non-military leverage against Turkey is not confined to economic sanctions. In the event of an open conflict between Athens and Ankara, Brussels can strip Turkey of its current benefits in trading with European states. In particular, the question of excluding Turkey from the EU Customs Union may appear on Brussels' agenda. Additionally, the European Union could take Turkey's potential EU membership off the table forever and strike Ankara from the list of candidates.
Still, we should not discount the serious obstacles in the way of Brussels imposing sanctions against Turkey and using other measures to apply pressure on Ankara. One such obstacle is Ankara's geopolitical significance for Washington. Despite all the recent complications in their relations, Turkey remains one of the key U.S. allies in the region and a NATO stronghold in the Middle East.
As for Turkey itself, a "hot" conflict could prove detrimental to the country in several ways at once. First, given the unequal military power, it is extremely unlikely that Turkey would emerge victorious from such a conflict. Second, a war will undermine Turkey's global standing and its membership in international organizations. Third, Turkey cannot afford in its current economic state to either actively build up its military power (even though its authorities claim the opposite and have announced significant increases in the naval budget, with the construction on aircraft carriers being top of the spending list) or bear the burden of possible sanctions which, given the country's many connections with the European Union, could prove very painful.
The rhetoric of the Turkish leadership is highly belligerent rhetoric, yet Ankara is very well aware of the real consequences of breaking up with Europe and starting an open conflict with a country that is a member of both the European Union and NATO. It is possible that, instead of instigating a "hot" conflict, Turkey could attempt to use its own instruments of applying non-military pressure, such as the huge number of refugees present on Turkish territory. Since 2016, Brussels and Ankara have had a refugee agreement in place. However, Recep Erdogan has already demonstrated in the past that he is capable of suspending this agreement and "cracking open" the door to Europe for migrants, which would set new crises in motion at the borders to the European Union.
Does the Gas Dispute in the Mediterranean Affect Russia?
Special attention should be paid here to the possible prospects for Russia in the ongoing dispute. Naturally, Russia has a very tangential relation to the confrontation in the Mediterranean, although the outcome of this confrontation may be important for Moscow.
On the one hand, Russia can hardly profit from Turkey gaining its own major sources of gas. Currently, Moscow is the main supplier of gas to the Turkish market. Undoubtedly, Russia is interested in preserving this status quo. The recent launch of the Turkish Stream confirms that Moscow intends to maintain its dominant standing in the Turkish energy resources market.
On the other hand, a new source of gas for European countries could shake Russia's position in the even more important European market. It is no secret that the EU countries are attempting to diversify their resource suppliers for greater energy security. However, abandoning Russian gas is very difficult since a gas pipeline infrastructure has already been created in Europe, making Russian gas relatively inexpensive. Much will depend on whether Greece, Cyprus, and Israel will succeed in jointly building the EastMed gas pipeline meant to deliver gas from the Eastern Mediterranean to Greece. Theoretically, EastMed could be extended to other European states. It currently has a design capacity of 10 billion cubic metres, which may be increased by tapping the currently unexplored resources of the Eastern Mediterranean. This is a very ambitious and expensive project, but if it does materialize, it could change the situation in the European gas market, since pricewise, it could compete with cheap Russian gas. If there is no pipeline running from the Mediterranean, Mediterranean gas will have a hard time pushing Russia aside in the European market: without the gas pipeline, gas will be shipped as liquefied natural gas (LNG), which will significantly increase its price and make it far less attractive to European countries.
From our partner RIAC