Is the Defiant Giant Disintegrating the EU?
Since its accession to the EU in 1973, Britain was a defiant member state-reluctant to agree on most of the EU norms, yet picking and choosing what it deemed suitable for its own interest.
Driven by economic interests, it joined the EU—it refused to be at the table at Messina when it realized that the Six founding members wanted more than a 'free trade area' for the EEC in 1975; UK also applied for EC membership several times in the 1960s for no other reason than that the Six original members were registering high rates of economic growth, while it was suffering from 'British Disease'—it soon realized its colonial leadership to be threatened predominantly by the Franco-German alliance that was running the wheels of EU's vision for a collective European Community- a set up seeking to ensure peace and reconciliation among its European neighbours through economic and political integration. While most of the member states shore up EU's vision and stood in solidarity despite extraordinary economic crisis that hit hard the continent, and hold exit as the last resort, Britain showed its detachment to any such commitment.
The reason behind this detachment towards EU's vision and commitment lays down mostly in Britain's historical state of eurosceptic and imperialistic tendency that always kept it aloof from its European neighbours. Initial traces of this eurosceptic tendency can be traced back to 1985 to the articles of British newspapers which put forth vociferous statements of then conservative party that was increasingly opposing EU's new phase of integration. For about 40 years, this eurosceptic tendency has constantly been fuelled by various political groups and its leaders—Harold Wilson's Labour government in 1975 sought to opt out from the EU after it failed to bring reforms in the common agricultural policy(CAP), however, Britain chose to remain with 67% votes favoured to stay in the EEC. Furthermore, Britain's general citizens; the media; the conservative party; the UK independence Party (UKIP)—-all have been deeply suspicious of the EU's functional role of being a 'value based' and 'normative' actor in the rest of Europe and to the world and fear that EU's supranational norms may jeopardize Britain's sovereignty and that it will need to make too many adjustments if it follows lead of other European states. Euro-scepticism therefore had a profound impact and it represents a formidable challenge to the ideology of 'Europeanism' to an extent of weakening the process of EU integration. Stephen George(2000) correctly claims that Britain was not simply 'an awkward partner' but should be considered a 'Euro-sceptic state'.
While elements of euro-scepticism and imperialistic tendency continued to influence Britain's decision of 'staying in' /'opting out' throughout, the terrifying step of Brexit on June 23, is induced through a mixture of social, political and economic reasons that Britain is instantly grappling with. The existential problems like terrible shortage of homes; an impossibly precarious job market and an ever increasing immigrant population pose serious challenges to Britain's socio-cultural-economic set up. In addition to this, emergence of parallel eurosceptic forces within the conservative party; rise of UK independence party (UKIP) giving impetus to nationalist jingoist feelings; as well Conservative Party's victory in the 2015 election—all gave thrust to the cold resentment and seething anger waiting to burst out its outright hatred towards non-Britons. David Cameroon's disturbing speech in January 2013 only have triggered that sentiment spotting the tumultuous relation between EU/UK which finally reached to its zenith at Brexit point.
However, in the constant persuasion of prioritizing its national interests over collective one, what Britain lacking was a perspective to look beyond EU's role as an economic entity. What it loses to see is an 'idea' that precedes the existence of the EU. For various reasons, most precisely for its complexities and blemishes, the EU appears mysterious to its member states and to the outsiders and is very often projected as a bloc of nation states only, which it is not. The idea of the EU is more than that. To demystify the EU, one needs to have a holistic understanding of structural, functional and punitive aspects of the EU that define its overall purpose and capabilities. The EU is exclusive and indispensable for its own member states for various reasons: (i) ever since its inception, the EU has grown into a global actor influencing the world politics as well as its member states through its soft and hard sticks. It flourishes with time showing its member states that they still could overcome their colonial greed, become a global power if united and can create a world of peace where resurgent of war is a distant reality; (ii) the EU eliminates traditional borders and teaches its member states to redefine their notion of 'nation' and 'nationhood'—-that does not build upon imaginary territories/lines, but is made with people sharing common goals and objectives; (iii) the EU through its normative values, treaties and regulations put a check on member states and oblige them to comply with its wider goals and objectives; (iv) the EU has been consistently competing and contributing —(it is world's largest donor of foreign aid: the EU and its member states contribute 60% of all official development assistance (ODA), benefiting 160 countries)—to the world with its single continental economy—keeping 'euro' as world's second largest currency and also competing with the superpowers like China and USA; (v) as a value based entity, the EU pro-motes values of human rights, social justice etc. within and outside its borders. Despite neoliberal challenges, it reinforces the need of welfare commitments towards its member citizens and encour-age member states to shape their welfare policies accordingly; (vi) as an ever-growing global actor, it encourages countries to go for cooperation in economic, political, legal, social, educational, environmental and other domains to have a sustainable future together and therefore provides leadership to the global order—following the foot lines of its values and objectives, Brazil, Russia, India, China and South Africa came together to form BRICS as a reflection of institutionalised peace and mutual respect; (vii) the EU acts as an indomitable shield to protect its borders and its member states through its security provider NATO. It also engages intensively in resolving emerging global security threats like transnational crime and terrorism; spread of weapons of mass destructions (WMD); environmental degradation and various other humanitarian disasters that accompany pandemics, collapsed states, civil wars, forced migrations, genocide, ethnic cleansing, natural disasters etc. Above all, what makes the EU exclusive for its member states is its process of 'integration'—an everlasting institutional arrangement that continually expands to accommodate more diversities and differences and create a model peace and reconciliation. Though it faces some difficulties in such arrangements sometimes, nonetheless, the EU has been able to justify its purpose of existence over the time and it sustains quite successfully for more than 60 years now with 27 nation blocs housing more than 500 million people who learn stay together with their differences. This is the strength of the EU.
The EU member states understand the nature of this beast, without which, if each acted alone, they may face the wrath of polarisation and political chaos in contemporary world and would not be able to cope in a world that's shifting its economic dominance towards the East. With assertive China and Russia putting an alarming situation in the global politics, members states if act alone may not make a secure and safe future. In short, the EU is a necessity for its member states and without its presence, individual countries will enter into a future which is bleak and unprotected. While Brexit is seen as a symbolic challenge to EU's vision of integration process and poses threats to the very nature of its peaceful political project, speculations around its disintegration can be ignored on the ground that the EU has an innate capacity to evolve in a demanding world order as it connects to the world thorough its values—which are essential for continuation and sustainability. However, Brexit has reminded the EU that it should resolve the 'democratic deficit' oozing out from within and that it now needs to initiate some reforms through which it can regain the trust of its member states. This may be possible by making it more democratised and shedding those layers of bureaucratisation and authoritative characteristics for which it is often seen in a bad light. This may save the beast from other giants to hijack its visionary goals.
The defiant giant—Britain—may not anticipate what's coming its way, but what still may be help-ful for it is those lessons and values that it received from the EU while dealing with any uncertainty. For now, speculations are mounting up on the ground that, cutting its ties with the EU may unleash economic tantrum and reactionary forces in the British economy predictably tightening the screws of austerity everywhere and end up favouring the resurgence of xenophobic sidekicks.
Disconnecting From SWIFT? No, We Did Not Hear About It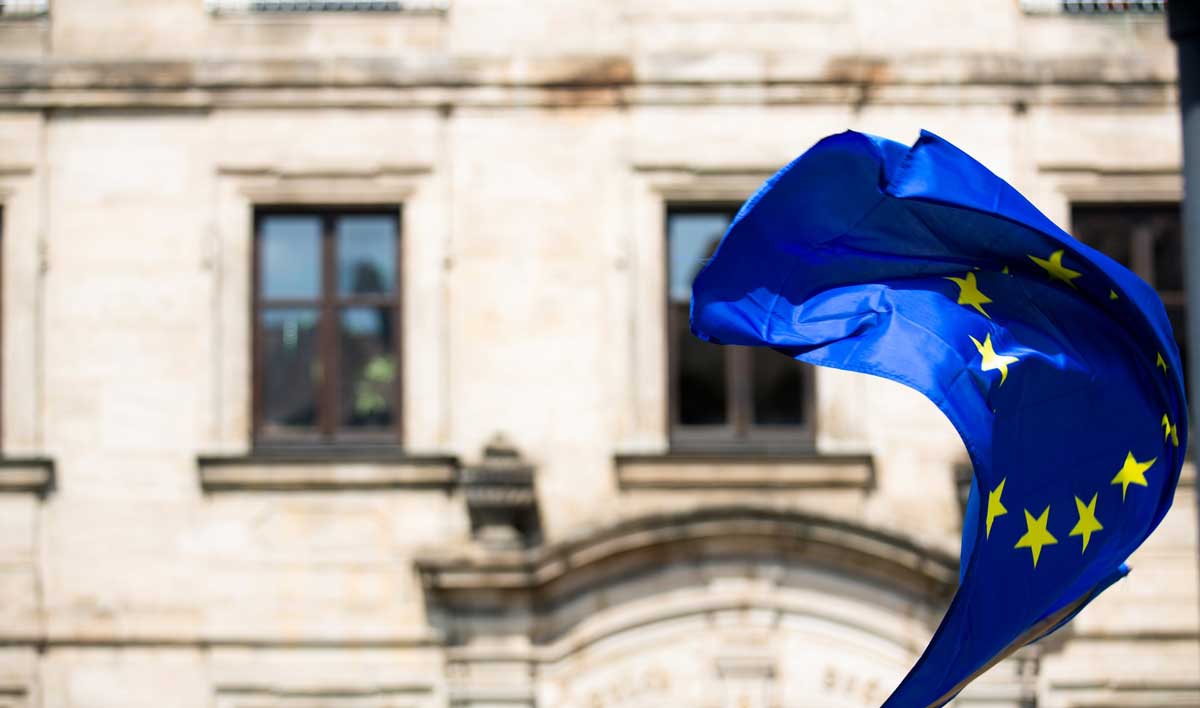 The European Parliament has adopted another resolution on Russia. It reflects the key political claims against Moscow which have recently been on the Union's official agenda. These include the aggravation of the situation in Ukraine, the "Navalny case", the diplomatic scandal between Russia and the Czech Republic concerning the explosion of a military warehouse in 2014. The resolution contained radical proposals. Disconnect Russia from SWIFT and stop imports of energy resources in the event of an aggravation of the conflict in Donbass, reconsider relations between Russia and the EU, develop new sanctions regimes, etc. These proposals generated headlines in the media. However, the stock markets ignored them. The resolution did not cause any fluctuations of the ruble or Russian blue chips. Why did this happen and should the resolution be taken seriously?
At first glance, the resolution confirms that high consensus of one of the key (along with the EU Council) legislative bodies of the EU. It was adopted by 569 votes in favour, 67 against, and with 46 abstentions. Kiev and Prague welcome the resolution. Their political positions are uncompromisingly reflected in the document, although, for example, in the case of the explosion at a Czech military depot, there is no consensus, even in the Czech Republic itself. Not to mention the situation around Donbass, where the military build-up was carried out on both sides. According to an already established tradition, Russia is declared guilty of all obvious and perceived problems. Naturally, the document also reflects the "Navalny case". Earlier, the European Parliament had already issued two resolutions. One in connection with the alleged poisoning, and the other after the arrest of the Russian opposition YouTuber Navalny. Tough measures against Moscow were proposed in previous resolutions as well. In some ways, their intention is consistent with American bills on "draconian sanctions", such as DASKA: to designate a "lowest denominator" and possible measures that the European Union could potentially take. The threat of disconnection from SWIFT was the "icing on the cake", which, as expected, was popular in the media success.
However, the markets ignored the resolution of the European Parliament. There are several reasons for this.
First, the period of aggravation of the situation in Donbass is clearly over. Yes, the problem itself has not been resolved. The conflict will smoulder for a long time, and new rounds of escalation will be still felt. There are no prospects for the implementation of the Minsk agreements. However, the prospect of an open military clash, which loomed on the horizon a month ago, has receded into the background. Ukrainian diplomacy was unable to achieve progress towards the revision of the Minsk agreements, although it temporarily returned the topic of Donbass to the political and media mainstream. Russia has shown that it is ready to balance the military build-up in Donbass without hesitation and to respond to a possible attempted military solution. The next round of exacerbation has so far fizzled out without leading to qualitative changes in the sanctions regime against Russia, or in the political positions of the parties.
Second, the radical proposals of the European Parliament are unlikely to find a response in the European Commission and the EU Council. The head of EU diplomacy, Josep Borrell, has already noted that decisions on restrictions on SWIFT and Nord Stream 2 are not within the competence of the European Union. It is obvious that disconnecting Russia from SWIFT will lead to colossal losses for both Russian business and EU companies doing business with Russia. The refusal to purchase Russian energy resources will also lead to significant costs. The Nord Stream 2 project remains in the interests of the European Union and Germany. Moreover, the disconnection from SWIFT, taking into account its consequences for the Russian economy, can simply be perceived by Moscow as an act of aggression with all the ensuing political consequences. The EU is losing the opportunity to strengthen and promote the role of the euro as a more desirable instrument for international payments. In particular, the share of the euro is likely to grow in trade between Russia and the PRC, ousting the US dollar. Manipulation with SWIFT will hurt Brussels' plans to promote the euro globally.
Finally, thirdly, the real magnitude of the political contradictions between Moscow and Brussels is clearly not up to such radical steps. Yes, relations between Russia and the EU are in a deplorable state. The political dialogue periodically breaks down amid mutual accusations. There are no ways to resolve the most serious contradictions so far. However, the "level of support" of the existing, albeit bad, relations is still strong and its "breakdown to the bottom" has not yet taken place, even despite a number of recent local shocks. The "warehouse case" in the Czech Republic has not generated a pan-European chain reaction and has mostly damaged bilateral relations between Moscow and Prague. Most of the EU members are not eager to get involved in this scandal. The Navalny case will remain a toxic asset for a long time to come. But it, too, has not yet led to fundamental shifts. As for Ukraine, Moscow is clearly not eager to get involved in a military conflict, although it has demonstrated its force. To a certain extent, such demonstrations even reduce the likelihood of a violent scenario in the resolution of the conflict. At the same time, they do not bring political solutions closer. In general, the existing problems are large-scale. Their cumulative effect will increase. But its weight for the measures proposed in the European Parliament resolution is clearly not enough.
The only innovation that currently has a political perspective is the proposal for a new sanctions mechanism on corruption. A similar mechanism has recently been established in the UK. It involves freezing the assets of persons suspected having ties to corruption. The European Commission may well develop proposals for such a mechanism and submit it to the EU Council for consideration. The chances of its approval are very high. However, even if it is used against Russian individuals, its impact on economic ties between the EU and Russia will be extremely low. This may be the reason for the possible success of such an idea. The European Commission and the EU Council will show that they are loyal to at least some of the requirements of the European Parliament. At the same time, the use of the mechanism will remain in their hands, and the risks for the business will be minimal.
Moscow will also draw its conclusions from the rhetorical exercises of the European Parliament. Despite the fact that the risks of it implementing the recommendations of parliamentarians are negligible, this is another incentive for the Russian authorities to continue working on an alternative financial infrastructure in partnership with their foreign partners, who are also the target of unilateral restrictive measures.
From our partner RIAC
When diplomacy cannot get the best of geopolitics: Cyprus's lack of a way forward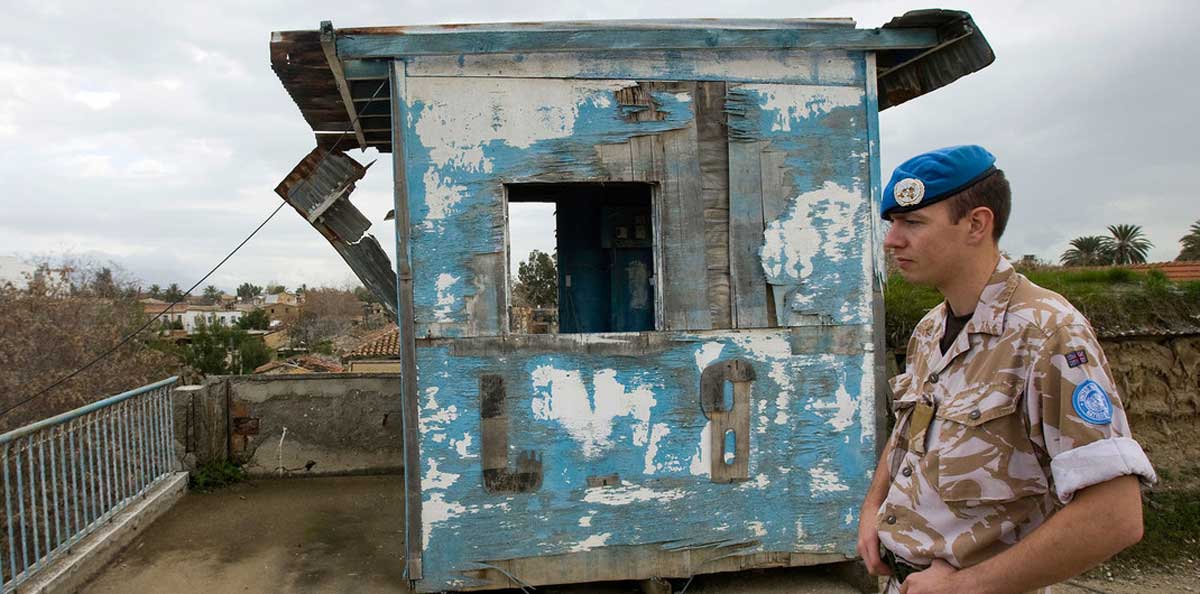 On April 24, people from both sides gather in proximity of the demarcation line splitting the capital, Nicosia, in two. Near this highly-contest frontier, Turk and Greek Cypriots alike demanded their leaders achieved the hoary aim of a united Cyprus. The most common motto protestors had written on their placards was a call for peace and unity across ethnic divides: We are Cypriots. This hopeful, determined appeal was addressed to the then-upcoming UN-sponsored meeting between the leaders of the two communities in Geneve. Three international guarantors partook also in the meeting: the UK as the former coloniser and, obviously enough, Greece and Turkey.
Introduction
Four years have passed since the UN hosted in Geneve peace talks on the future of Cyprus — and their collapse. Failed mediations are also due, in part, to the great power imbalance between the two sides. The so-called Turkish Republic of Northern Cyprus's only ally and supporter is Turkey, on which it is "almost completely dependent". On the other hand, the Greek-Cypriot government is internationally recognised and a member of the European Union since 2003. Yet, Secretary General Antonio Guterres is putting renewed energies in the long-standing issue that thorns the region. But, according to many commentators there were little to no hopes that anything concrete would be achieved. Actually, the positions at the negotiating table seem more divergent they have ever been and peaceful unification farthest than ever.
The Cypriot question is highly internationalised, which makes its resolution easier and harder at the same time. History can reveal why this is the case. and, hopefully, shed a light on the way forward.
A long-standing issue
Commentators and diplomats began talking compulsively about the island of Cyprus as a hotspot in the Eastern Mediterranean in 1974. Yet, any solution must account for the fact that Cyprus's problematic history goes back well before that year.
The way to independence (1960)
In the modern and early-contemporary period (16th–19th century), the Ottoman Empire's wider frame of ethnic coexistence guaranteed Cyprus's stability. Turks and Greek were actually just Rum Christians and Muslims, and the Sultan vied for their diversified rights and obligations. The Porte experienced a deep crisis in the runup to the Great War, accepting to cede many peripheral territories. Thus, the British Empire administered the island of Cyprus from 1878 to the island's formal annexation during in the 1910s. Nevertheless, the two communities still cohabited peacefully for several decades. If anything, Greek Cypriots started fighting against the Brits using terroristic methods.
Cohabitation started to be a problem when Cyprus became independent in 1960. In order to ensure that the region would not descend into utter chaos, there was the need for an agreement. Hence, Britain sat down with Greece and Turkey to establish the framework within which to establish the Republic of Cyprus. Athens had to backtrack on many of its requests on behalf the Greek Cypriot majority. Eventually, principles of bi-national independence, political equality and administrative partnership the two communities prevailed and became part of the constitution.
More importantly, the three signed a controversial Treaty of Guarantee reminiscent of colonial mandates. According to this agreement, each of the signatories could intervene militarily to defend Cyprus's status from any sort of threats.
Ethnic conflicts (1963–1974)
Tensions escalated immediately after, with Greek Cypriot leaders making pressing attempts to erode their neighbour's representation and rights. Finally, in 1963's Bloody Christmas, Greek elites staged the expulsion of Turkish Cypriot representatives from all levels of government. As a result, about 25% of all Turkish Cypriots had to leave their villages for safer Turkish "enclaves". That year inaugurated a season of inter-ethnic strife and conflict on the Mediterranean island. The situation was so dire that the UN stationed its blue helmets on a peace-keeping mission in December 1963.
The turning point of Cyprus's recent history is 1974, when the Greek government organised and carried out an artless golpe. Back then, the colonels who animated the military junta sitting in Athens felt that power was slipping away from them. Clearly, the economy was in ruinous conditions and people started to grow unresponsive to the colonels' efforts to repress discontent. Thus, they thought Greek nationalist fractions' victorious insurrection in Cyprus and the island's annexation would have raised morale.
But the situation evolved for the worse as Athens's actions violated of 1960 agreement with Ankara and London. In a swift counter-manoeuvre, the Turkish army occupied the island invoking its right of interference under the Treaty of Guarantee. For determined it could be, the Greek junta could not afford the risk of a full-scale confrontation with Turkey. Not least, because they are both formally member of NATO, a cornerstone of the Cold War's bipolar system of alliances. Therefore, the Turkish-majority northern half of the island was able to seceded from the Greek-dominated south thanks to Ankara's support.
State of the art
The brief war of 1974 marked the pike in Greek-Turkish tensions and determined the current status quo on the island. Fortunately, both sides have been taking steps towards the normalisation of South-North relations. For instance, since 2003 it is possible to cross the frontier roughly established almost half a century ago. Moreover, the situation has stabilised and the number of inter-ethnic clashes diminished in the last 50 years. Thus, the international contingent in the 'buffer zone' dividing the capital Nicosia in two is now thinner than ever before.
Nevertheless, Cyprus is still divided into two parts which find it difficult to talk to one another. Thus, there are not a lot of reasons to be optimistic for those who aspire to the Cyprus's reunification. In 2004, on the eve of Greek Cyprus's accession to the EU, two contemporaneous referendums took place on the island. The question voters had to answer regarded the so-called Annan Plan, named after then UN Secretary General Kofi Annan. The Plan foresaw joining the two current entities in a State federal in name, but de facto confederal.  Cypriots went to the polls en masse: 87.83% of registered voters went to the polls across the island. Of them, about 65% of Turkish Cypriots voted in favour of the Plan, which they approved. Yet, over 75% of Greek Cypriots who voted were against the proposal, which both communities had to approve.
In the last few years, the North has also retrenched in its positions, possibly in response to the Greeks' 'No'. Last in order of time, Northern Cypriot elected as head of State Ersin Tatar, a protégé of Erdogan, Turkey's President.
Conclusion — Peace talks won't solve the issue
Against this background, Greek and Turkish Cypriot authorities' approach to these renewed peace talks is unexpected. The Greek Cypriot foreign minister, Nicos Christoduidis, declared that the negotiations' aimed at "Cyprus' reunification as a bizonal bicommunal federation." At the same time, Greek Cypriot President, Nicos Anastasiades, has started to acknowledge the need for a "decentralised federation". That is, the sort of surreptitious confederal project laid out in the Annan Plan.
On the other hand, Northern Cyprus's foreign minister Tachsin Ertugruloglu, argued that the "solution is: one island, two states." President Tatar echoed these remarks arguing that there are two "separate regions and peoples in Cyprus."Symbolically, Tatar stopped in Ankara to meet President Erdogan before reaching Geneve for the UN's three-day talks.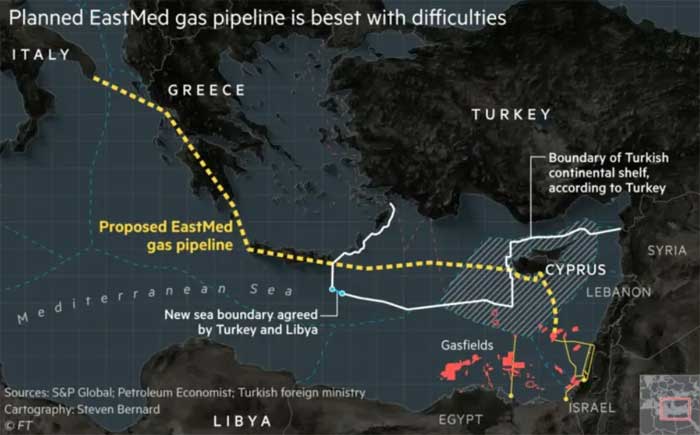 After several days of fruitless negotiations, Guterres declared that despite "all our efforts, we have not yet found enough points of contact to allow the resumption of formal negotiations." But he has also proposed a new meeting in the same format "probably in two or three months." Yet, these endeavours will fail again unless the situation on the ground changes drastically in or around Cyrus. As a matter of fact, the real power broker in this game in now Turkey's Erdogan. When he first became Prime Minister, Erdogan looked for a peaceful resolution to the Cypriot issue and accession to the EU. However, since 2011 he has undergone a change of heart turning more illiberal at home and reckless abroad. Most recently, Erdogan's Turkey has irresponsibly reignited the tensions in the Eastern Mediterranean, by claiming gas fields located in Cyprus's and Greece's economic areas.
Thus, Cyprus may have ceased to be a piece of the larger puzzle called 'Cold War'. But the island's division has found a new raison d'être in this complex, quasi-multipolar 21st century. A new geo-political and geo-economic confrontation has started and Turkish Cypriot authorities are playing their part.
Covid-19-Policy Contest Between Libertarianism v. Socialism: The Latest Results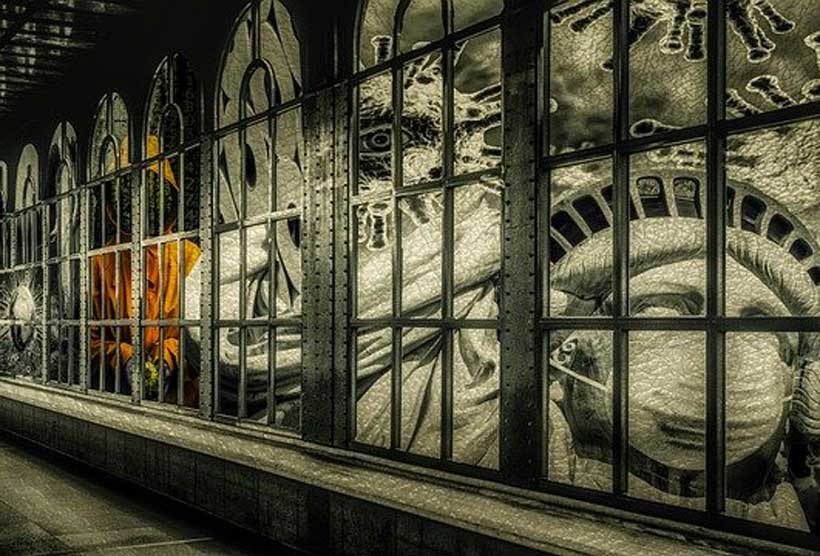 Early in the "coronavirus-19" — subsequently called "Covid-19" — pandemic, Denmark and Sweden were often being compared with one-another because both are Scandinavian countries, but on 13 March 2020, Denmark had started a lockdown and imposed strict recommendations for businesses and personal behavior, whereas Sweden did nothing of the sort, and so the two countries were considered to be especially suitable to serve as being an almost controlled experiment in what the results would be of socialism versus libertarianism in social policy (regulations) regarding a communicable disease.
On 26 March 2020, EuroNews headlined "Neighbours Denmark and Sweden miles apart on coronavirus confinement". Whereas both countries had socialized healthcare, and were also otherwise generally considered to be similar, Sweden was pursuing Europe's most libertarian policies on coronavirus or Covid-19, and yet Denmark had a 15% higher percentage of its population who had come down with that disease. On 29 June 2020, I headlined "'Herd Immunity' Is a Failed Response to Coronavirus: Comparing Denmark versus Sweden on Coronavirus," and reported that in early April Sweden's population-percentage who had the disease had switched (increased so fast as) to become 14% higher there than Denmark's population-percentage who had Covid-19, and that Sweden's percentage was also increasing much more quickly than Denmark's. And, so, at that time, as of 28 June 2020, Sweden had 2.5 times as high a percentage of its population who had contracted the disease, as compared with Denmark's percentage. There were 131 reader-comments to that news-report, at Reddit, and they were overwhelmingly in denial, and pro-libertarian, anti-socialist, though each comment had a different excuse for their reality-denial.
CNN headlined on 28 May 2020 "Sweden says its coronavirus approach has worked. The numbers suggest a different story" and made clear that, at least up till that moment in time, Sweden's approach was a failure, not only in competition as compared to Denmark's, but globally.
Then, on 12 May 2020, Foreign Affairs, the prestigious journal of America's Council on Foreign Relations, bannered "Sweden's Coronavirus Strategy Will Soon Be the World's: Herd Immunity Is the Only Realistic Option—the Question Is How to Get There Safely", and presented the standard libertarian argument: "There are good reasons for countries to begin easing their restrictions. It will take several years to tally the total number of deaths, bankruptcies, layoffs, suicides, mental health problems, losses to GDP and investments, and other costs attributable not just to the virus but to the measures used to fight it. It should already be obvious, however, that the economic and social costs of lockdowns are enormous." In other words: the best "regulation" is to let nature rule, not to impose any human-imposed regulations, but just "the free market" should reign.
On 7 January 2021, the Scandinavian Journal of Public health headlined "A comparison of COVID-19 epidemiological indicators in Sweden, Norway, Denmark, and Finland" and reported that:
Compared with its Nordic peers, Sweden had a higher incidence rate across all ages, a higher COVID-19-related death rate only partially explained by population demographics, a higher death rate in seniors' care, and higher all-cause mortality. Sweden had approximately half as much mobility change as its Nordic neighbours until April and followed similar rates as its neighbours from April to July. Denmark led its Nordic peers in testing rates, while Sweden had the highest cumulative test-positivity rate continuously from mid-March. …
Looser government restrictions at the beginning of the outbreak are likely to have played a role in the impact of COVID-19 in Sweden. In an effort to improve epidemic control, Sweden has increased testing rates, implemented more restrictive prevention measures, and increased their intensive care unit bed capacity.
Here are the figures as-of 30 April 2021:
Denmark cases per million = 43,282
Sweden cases per million = 95,909
Denmark deaths per million = 428
Sweden deaths per million = 1,384
Denmark March unemployment rate = 4.5%
Sweden unemployment rate = 10.0%
But Denmark versus Sweden aren't, by any means, the only indicators that libertarianism was failing on Covid-19.
On 1 August 2020, I headlined "India and Brazil Are Now the Global Worst Coronavirus Nations", and that statement was forward-looking, predictive, and not referring only to the numbers at that time but to where the various nations were heading, and it was referring only to medium-sized and large nations (for example, not to the worst performer of all, Andorra, which currently has 171,029 cases per million and a population of only 77,367 people). (Andorra has had a total of 13,232 cases, which is 17.1% of its entire population. The only country that has a population of over 10 million and which is among the 9 worst — and America scores as being absolutely the world's 10th-worst — is Czechia, the Czech Republic, which has 152,046 cases per million. At the end of this article, Czechia will be discussed.)
As-of 30 April 2021, the following are the world's only nations that have had more than 6,000,000,000 Covid-19 cases:
USA = 33,044,872
India = 18,881,587
Brazil = 14,592,886.
Those are now the Covid-19 giants (the worst-performing major countries), which, back on August 1st, is what I was expecting them to be, by the present time. Ultimately, I expect Brazil and India to be scoring even worse than the United States. All three countries have been exceedingly lax in their anti-Covid-19 policies, extraordinarily libertarian regarding this.
On 20 September 2020, I headlined "All 8 of America's Worst-Hit Coronavirus States Are Now in the South." That reported "the worst 11 states … are: Louisiana, Florida, Mississippi, Alabama, Arizona, Georgia, Tennessee, South Carolina, Iowa, Arkansas, and Texas" — and all 11 of them had voted for Donald Trump, the more-libertarian (and losing) candidate, in 2020. The United States therefore provides overwhelming evidence of the failure of libertarianism regarding coronavirus-policies.
On 14 March 2021, I headlined "Republican States Have Higher Covid Rates than Democratic States" and — ranking all from the best (#1) to the worst (#51) — reported that the average state which had voted for Trump scored 33.3 or two-thirds of the way down the list of the 51 states + DC, and that the average state which had voted for Biden scored 19.5 out of the 51.
The more corrupt a country is, the more libertarian it is, and on 5 May 2020, I headlined "America's Design Causes It to Fail the COVID-19 Challenge" and reported that because America is an extraordinarily corrupt country (very libertarian, as compared to other nations), "America is designed so as to fail the coronavirus-19 challenge. The power of big-money (concentrated wealth) is destroying this country. It controls both Parties and their respective media, so the public don't know (and certainly cannot understand) the types of realities that are being reported (and linked-to) here."
India and Brazil are nipping at America's heels on this, but, still, the record up till the present moment shows America as still retaining its title as being the worst of all major nations on coronavirus-performance.
Finally, here, will be considered what might be the strongest exception to the general principle that libertarian policies are inferior to socialistic policies in order to control and limit a pandemic: Czechia. Wikipedia's article "COVID-19 pandemic in the Czech Republic" says:
The Czech Republic was the first[11] European country to make the wearing of face masks mandatory from 19 March onwards.[12]COVID-19 testing was made widely available with drive-through locations from 14 March,[13] and from 27 March anyone with a fever, dry cough or shortness of breath was eligible for a free test.[14] From 13 April onwards, COVID-19 testing capacity significantly surpassed demand.[15] Contact tracing in the country also included voluntary disclosure of mobile phone position and debit card payments data for previous days and the quarantining of identified contacts.[16] By 1 May 2020, altogether 257 COVID-19-related deaths were identified in the Czech Republic compared to 2,719 in similarly populous Sweden, which did not impose a full lockdown. However, Belgium, also with a similar population, had suffered 7,866 deaths at that time, despite having implemented an early and strict lockdown. …
By April 2021, the Czech Republic has recorded the highest confirmed death rate in the world after Hungary. There are some root causes speculated.
None of those proposed explanations of this is any sort of scientific explanation for it. A great deal remains that is important to know but that is currently unknown about Covid-19. Obviously, Czechia is the most challenging case, not because it is the worst, but because it has been a leader in adherence to international guidelines but has nonetheless disastrously failed on this virus. If that's not a warning for the world to do lots more research on the Covid-19 problem, then nothing is.
NOTICE TO LIBERTARIANS: Libertarian 'news'-media often try to obfuscate the importance of the Covid-19 results in the various countries by pretending that a Covid-19 "case" means merely someone who has tested positive for having become infected by the virus, but that is very definitely NOT TRUE. Like virtually all libertarian beliefs, that belieff is based upon wishful thinking in order to dismiss and discredit scientific findings which are inconsistent with those beliefs. In fact, the "2020 Interim Case Definition, Approved April 5, 2020" (and still in force as-of 2 May 2020) makes crystal clear that the definition of a Covid-19 "case" is VERY DIFFERENT FROM AND FAR MORE RESTRICTIVE THAN merely having the infection. Libertarians want to be deceived, because they want to continue believing the myths that they cling to, but news-media try to exploit those 'free market' myths in order to build their own following (and to please the 'free market' winners — the billionaires — who benefit by having as large a percentage of the public as possible be deceived into believing the 'free market' myth (that they became so wealthy by virtue of their virtue and genius, instead of by their cunning and psychopathy). Justice in this world is the opposite of natural: it is un-natural and can be imposed only by careful skepticism and scientific human planning, not by any 'invisible hand' of anyone, or any group of people, who constitute an actual Deep State. They own and control the mainstream 'news'-media and many of the non-mainstream 'news'-media, and also the vast majority of members of Congress and other key government officials, but that's the opposite of justice; it is, instead, institutionalized injustice. Libertarianism and corruption go hand-in-hand, and always will. (Outside the United States, libertarianism is more commonly called "neoliberalism", but it's the same thing.)
Author's note: first posted at Strategic Culture