A Coup And a Very British Coup: The Chaos of Brexit
In 1952, a group of army officers mounted a successful revolution in Egypt. King Farouk was sent into exile and his son Fuad put under house arrest. His was the first Arab monarchy to fall, others would follow later. Soon a General Muhammad Neguib appeared as the face and ostensible leader of the revolution. It was only a couple of years later that the true architect and mastermind, Gamel Abdel Nasser, came to the fore.
By coincidence both Brexit and the Egyptian revolution share the 23rd day of the month, the one in June and the other in July. And, in a very British coup, the face of Brexit was out in exactly a week.
Boris Johnson, the brash, mop-haired, vivid blonde MP was set to make a speech announcing his candidacy for party leadership — and hence the new Prime Minister after David Cameron's departure — when five minutes before he was to step to the microphone, he received a phone call from Michael Gove his buddy-in-arms and principal backer. Michael Gove was withdrawing his support and with it a host of MPs who were now backing Gove.
The 'worst act of treachery in my lifetime' became a common refrain. Poor Boris! Left with a speech extolling his virtues as the previous Mayor of London, the audience expected it as a preliminary to the eventual announcement of his candidacy for leadership, only to be told (to loud gasps of shock) that he was no longer in contention — Boris knew full well that without Gove's backing, he did not have the votes among the Conservative MPs to win. So it was … a quick, bloodless knife in the back after Boris the superb campaigner had done his job. Of course, the way it was done is unlikely to help Michael Gove's candidacy, leaving Theresa May, the Home Secretary, as the odds-on favorite.
Trying to put a cheerier face on a difficult outcome for Western cohesion, particularly in light of tensions with Russia, the US president offered Norway-EU relations as a template for future UK-EU stability. Yet there are caveats: First, Norway is a puny economy compared to the UK and can be accommodated by the EU with much greater ease. Second, Noway has never been a member of the EU nor has it caused rancor by disrupting it.
The EU negotiations, therefore, are going to have to balance an emotional desire to punish Britain versus the rational economic need for stability in Europe — as well as world markets, which have reacted already in fear. A long laundry list of issues are involved and the negotiations will be complicated and prolonged. World commerce, on the other hand, would like them to be settled quickly, amicably, and with the continuance of tariff-free trade under a different regime, perhaps the WTO.
Add all these reasons to the consequential expectations of the final outcome, and the general consensus by a wide margin among economic forecasters is that with Brexit the normally sober British have collectively shot themselves in the foot. Perhaps it was the lies advertised by the 'Leave' campaign; perhaps it was the swell of East European immigrants threatening working class jobs. Whatever the reasons, the less educated and the old voted to leave, while, significantly, the young and well-educated demographic chose the alternative.
We have representative democracy, electing leaders more capable than we, who we hope will do their best to guard the interests of the majority — an aim not realized always in today's world, one must add quickly. Direct democracy or referenda can be dangerous as the British have discovered to their cost. Susceptible to demagoguery of the Donald Trump type, is the British vote also a warning to the US voter?
U.S. President Trump to meet Bulgaria's Prime Minister at the White House: What to expect?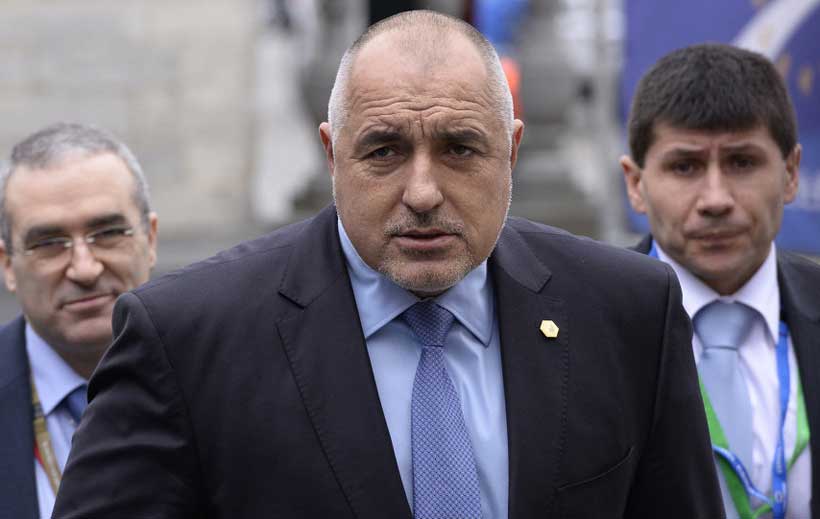 Next Monday, 25 November, President Trump will welcome Bulgarian Prime Minister Borissov at the White House for a bilateral meeting.
This is not the first White House visit for Bulgaria's Prime Minister Boyko Borissov who previously met President Obama at the White House in 2012.
The White House press secretary has announced that Trump and Borissov plan to discuss security in the Black Sea region, energy and countering malign influence – all Russia-related topics, as one would expect.
The real reason for the White House treat, however, is Bulgaria's substantial purchase of US aircraft this year.
In August, Bulgaria bought eight F-16 airplanes from the US for the hefty price of USD 1.2bln. White House meetings with foreign leaders represent special thanks for something a foreign country has done for the United States and the F-16 airplanes purchase seems to be what we are looking at here. The US is a happy seller and Bulgaria is a happy customer.
In the area of energy, Bulgaria is looking towards the US while trying to reach energy diversification and gain independence from Russian natural gas. On this, there is a clear intersection with US interests. Bulgaria agreed in May to purchase natural gas from the US for the first time. Bulgarian Prime Minister Borissov met last week with the US Ambassador to Greece to explore the possibility of purchases of American liquid gas down the line.
What is not mentioned by the official White House position is that visa restrictions will be a topic of the meeting, too. The Bulgarian Prime Minister will likely request that President Trump dropped the visa requirements for Bulgarians – an issue the Bulgarian government has been chasing for a while now and something which Bulgarian President Radev had raised with President Trump also on the sidelines of the UN General Assembly in September. Visa restrictions were removed for Polish citizens last month. The Bulgarian Prime Minister will seek the same outcome. On this point, it is unlikely that President Trump would give the green light though.
What we won't hear about publicly is the issue of the return of ISIS fighters to Europe. No one in Bulgaria really talks about this but one can imagine this is an issue for the US government. Bulgaria doesn't have a problem with ISIS fighters itself but, as an EU external border country, it is Turkey's neighbor and the closest to the Middle East EU ground entry point. Last week, Turkey began returning ISIS fighters back to Europe and President Trump has been adamant that European nations with ISIS fighters need to take responsibility for them. Western European EU countries do not want their ISIS fighters back to try them in court or to reintegrate them, which is understandable but also irritating because Europeans have had the unfounded expectation that the US would somehow take care of this. How Bulgaria as an EU country at the crossroads between Turkey, the EU and the US handles that is key. No one in Bulgaria really talks about it, and the various EU, US and Turkish pressures on Bulgaria are not really known, but one can imagine the situation is that of being between a rock and a hard place. So, the return of ISIS fighters is another issue to look out for, although it will not come through in public.
In the past, NATO ally Bulgaria has aided the US with criminal and law enforcement investigations in the areas of terrorism, drug trafficking and human trafficking. This is another area to look out for.
President Trump's impeachment is not really a topic in Bulgaria, as no one here seems to be concerned with that. It will be interesting whether Prime Minister Borissov would mention this at all to issue words of support to President Trump. This is something that President Trump would appreciate, although protocol says Prime Minister Borissov would be smart to steer away from impeachment comments.
Direct, to the point and simple words can be expected from President Trump. Prime Minister Borissov, on the other hand, is learning English so the meeting will necessarily have a Bulgarian interpreter. Expect one or two jokes by President Trump about simultaneous Bulgarian interpretation. The meeting will not pass without that.
EU chief prosecutor Laura Kovesi needs media freedom to do her job
Last month, Laura Codruta Kovesi, the former chief prosecutor of Romania's National Anti-corruption Directorate, was officially confirmed as the first ever EU chief prosecutor to head the newly created European Public Prosecutor's Office. Her team will start work in the end of 2020.
Kovesi will shake things up. She has a lot of hurdles to overcome. Among the main ones is the silencing and stifling of journalists across Europe, including in Bulgaria. The lack of media freedom will make it exceptionally difficult for Kovesi to do her job and uncover crimes involving EU funding.
As soon as the news hit that Kovesi was to become EU's top prosecutor, anti-corruption activists across Europe applauded loudly. One could hear the applause also in Bulgaria where we face issues with EU funds misappropriation and theft but also complaints regarding the freedom of the press – a place where Kovesi's work is much needed.
Defined institutionally, Kovesi's mandate is "to investigate, prosecute and bring to judgment crimes against the EU budget, such as fraud, corruption or serious cross-border VAT fraud". The EU's top prosecutor is tasked with the tough job of going after crimes involving EU money.
It might sound as a disappointment to many, but Kovesi will not have the institutional competence to address everything that is wrong with a country or a sector. Corruption and fraud are covered by the EU prosecutor's mandate only as long as they are related to EU funds.
So if Kovesi won't be a see-it-all, do-it-all messiah, where does this leave media freedom then and why am I talking about it in the context of her job?
Well, bringing to justice crimes related to EU funds is almost impossible without the leads on the ground – work often done by a functioning free media and hard-hitting investigative journalism that uncovers fishy deals and contracts. It is journalists that sometimes lead the way. Often media investigations chart a course for criminal investigations. The media is a key ally in uncovering crimes involving EU funds. This is particularly true of a service such as the EU's prosecutor office that will operate from EU headquarters and will rely on leads and allies on the ground.
We can't expect that an EU service will get all the intricate, hidden local information on its own or through cooperation with the state authorities in question. This is where media and journalists come in.
Bulgaria – as sad I am to say this – gives a clear illustration of why Kovesi's job could prove to be especially tough. The country ranks 111th in the world in terms of media freedom, according to Reporters without Borders.
To illustrate the situation, one should look no further than the current scandal involving the nomination of Bulgaria's own chief prosecutor and the simultaneous firing of a seasoned journalist who has been critical of the only candidate for Bulgaria's top prosecutor post.
As reported by Reuters, the national radio journalist Silvia Velikova was fired for allegedly being critical of the work of the deputy chief prosecutor Ivan Geshev, who has already been selected to become Bulgaria's next chief prosecutor. Bulgaria's President Rumen Radev vetoed the appointment last week, so now the country is facing judicial uncertainty and protests such as the ones from today.
Among the reasons why the chief prosecutor's appointment has been controversial – to say the least – is the sacking of the Bulgarian Radio journalist Silvia Velikova. Her ousting caused protests by Bulgarian journalists which I have been attending, while the capital Sofia saw thousands of protesters marching in the streets against Geshev's nomination in September, October and now, after the presidential veto.
Where the story gets interesting or horrific – or both – is that as many as four unnamed individuals made phone calls in September to the Director of the National Radio, allegedly asking for the journalist critical of the prosecutor candidate to be fired, or at least to be silenced until Geshev's selection as chief prosecutor. The journalist Velikova was subsequently fired. She was reinstated to her post after Prime Minister Boyko Borisov spoke in her defence. And the Director of the National Radio was himself fired for stepping over by a media oversight organ.
In Bulgaria, a persistent complaint is that journalists who ask the inconvenient questions can be removed in a heartbeat, after so much as a phone call. The suspicion remains that shady dealings – not merit – continue to play a significant role in the firings and hirings of Bulgarian journalists.
One should look no further than the stories of investigative journalists Miroluba Benatova and Genka Shikerova. They are both known as hard-hitting investigative journalists that ask the tough questions and uncover corruption and mismanagement. They are both out of job after being pressured to quit a mainstream media.
Genka Shikerova faced severe intimidation over the years, as her car was set on fire not once but twice, in 2013 and 2014, in relation to her work on Bulgaria's significant anti-government protests during these years.
Miroluba Benatova, on the other hand, caused massive waves with her recent revelation that she has become a taxi driver – only to surprise foreign tourists about how politically astute and knowledgeable Bulgarian taxi drivers are. "The service in Bulgaria has improved greatly", told her a German tourist assuming he was being driven by just a regular taxi driver.
So, how is this related to Kovesi?
It is unlikely that by driving a taxi Benatova will be coming across many leads about EU funds theft, to assist Kovesi. Such a waste of talent, and also funds.
The media across Europe has a key role to play in supporting the work of the new EU prosecutor. As long as journalists in countries like Bulgaria lack the freedom to do their jobs, crimes involving EU funding will go uncovered. If Laura Kovesi wants to succeed in her new job, she will have to take context into account and recognize that in many EU states, including Bulgaria, journalists are often not allowed to do their jobs and ask the hard questions. And that's a shame because Kovesi will not be able to do it alone.
Why German car giant Volkswagen should drop Turkey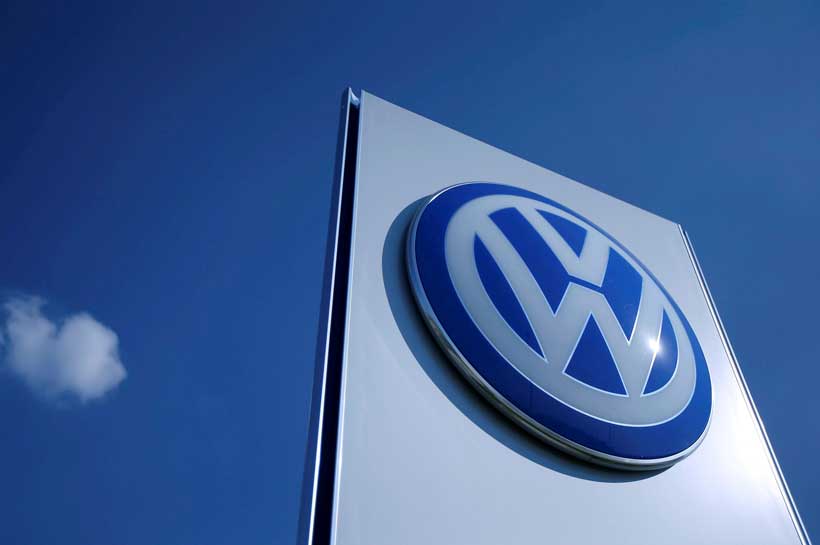 War and aggression are not only questions of ethics and humanitarian disaster. They are bad news for business.
The German car giant Volkwagen whose business model is built on consumer appeal had to stop and pause when Turkey attacked the Kurds in Syria. A USD 1.4bln Volkswagen investment in a new plant in Turkey is being put on hold by the management, and rightly so.
Unlike business areas more or less immune from consumer pressure – like some financial sectors, for example – car buying is a people thing. It is done by regular people who follow the news and don't want to stimulate and associate themselves with crimes against humanity and war crimes through their purchases. Investing in a militarily aggressive country simply is bad for an international brand.
As soon as the news hit that Turkey would be starting their military invasion against the Kurds, questions about plans for genocide appeared in the public discourse space. Investing over a billion in such a political climate does not make sense.
By investing into a new plant next to Turkish city Izmir, Volkswagen is not risking security so much. Izmir itself is far removed from Turkey's southern border — although terrorist attacks in the current environment are generally not out of the question.
The risk question rather lies elsewhere. Business likes stability and predictability. Aggressive economic sanctions which are likely to be imposed on Turkey by the EU and the US would affect many economic and business aspects which the company has to factor in. Two weeks ago the US House of Representatives already voted to impose sanctions on Turkey, which now leaves the Senate to vote on an identical resolution.
Economic sanctions affect negatively the purchasing power of the population. And Volkswagen's new business would rely greatly on the Turkish client in a market of over 80mln people.
Sanctions also have a psychological "buckle-up" effect on customers in economies "under siege", whereby clients are less likely to want to splurge on a new car in strenuous times.
Volkswagen is a German but also a European company. Its decision will signal clearly if it lives by the EU values of support for human rights, or it decides to look the other way and put business first.
But is not only about reputational damage, which Volkswagen seems to be concerned with. There are real business counter-arguments which coincide with anti-war concerns.
Dogus Otomotiv, the Turkish distributor of VW vehicles, fell as much as 6.5% in Istanbul trading after the news for the Turkish offensive.
Apart from their effects on the Turkish consumer, economic sanctions will also likely keep Turkey away from international capital markets.
There is also the question of an EU company investing outside the EU, which has raised eyebrows. It is up to the European Commission now to decide whether the Volkswagen deal in Turkey can go forward after a complaint was filed. Turkey offered the German conglomerate a generous 400mln euro subsidy which is a problem when it comes to the EU rules and regulations on competition.
The Chairman of the EPP Group in the European Parliament, Manfred Weber filed a complaint with the EU competition Commissioner about the deal, on the basis of non-compliance with EU competition rules. Turkey's plans to subsidize Volkswagen clearly run counter EU rules and the EU Commission can stop the 1bln deal, if it so decides.
In a context where Turkey takes care of 4mln refugees — subject to an agreement with the EU — and often threatens the EU that it would "open the gates", it is not clear if the Commission would muster the guts to say no, however. In that sense, the German company's own decision to pull from the deal would be welcome because the Commission itself wouldn't have to pronounce on the issue and risk angering Turkey.
While some commentators do not believe that Volkswagen would scrap altogether the investment and is only delaying the decision, it is worth remembering that the Syria conflict is a complex, multi-player conflict which has gone on for more than 8 years. Turkey's entry in Syria is unlikely to end in a month. Erdogan has communicated his intention to stay in Syria until the Kurds back down.
In October it was reported that the Turkish forces are already using chemical weapons on the Kurdish population which potentially makes Turkish President Erdogan a war criminal. For a corporate giant like Volkswagen, giving an economic boost for such a state would mean indirectly supporting war crimes.
As Kurdish forces struck a deal for protection with the Syrian Assad forces, this seems to be anything but a slow-down. Turkey has just thrown a whole lot of wood into the fire.
Volkswagen will find itself "monitoring" the situation for a long time. There is a case for making the sustainable business decision to drop the risky deal altogether, soon.